My house in Concord Ohio has sold and I am officially moving to North Carolina! Cue sigh of relief that this ordeal is over. Ugh. But my moving frustrations are a story for another day.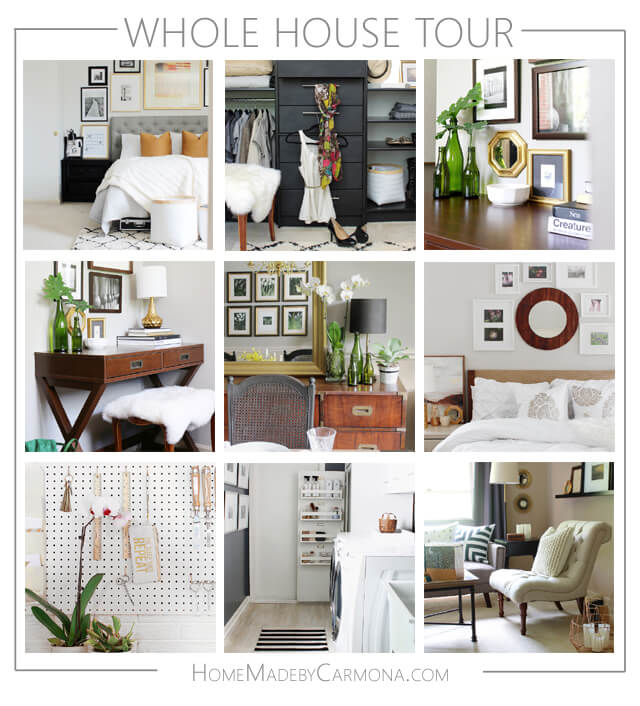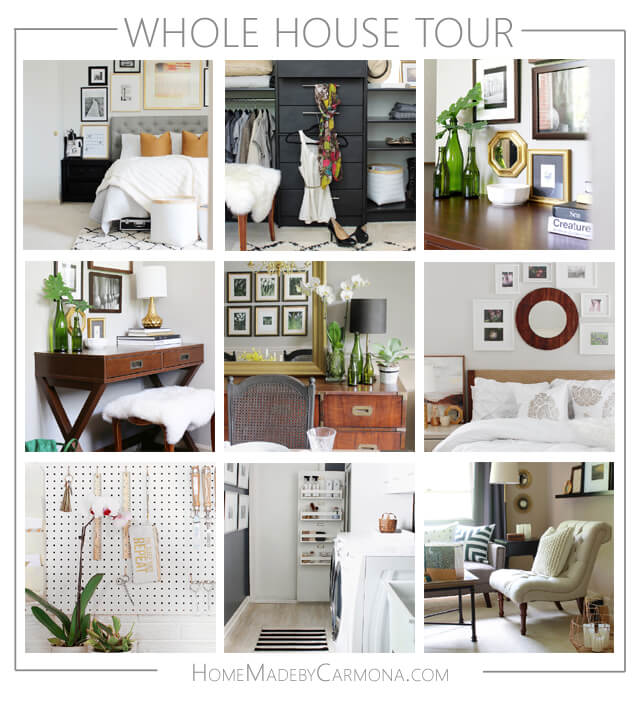 It is bittersweet to leave this home, it was my favorite of all the houses we have owned, and this is where my blog was born. After three previous homes, I finally had a good idea of what I wanted and what worked well for my family. Granted, there are always compromises…I wanted a more rural location with more acereage and maybe a slightly bigger house, but hey, beggars can't be choosers.
Still I fell in love with every bit of this home, and while it is far from done, there are a lot of incredible before and afters. I won't share the before photos here, but I will be sure to share a link to more details for each room so you can see the full before and after.
Ready? Let's go!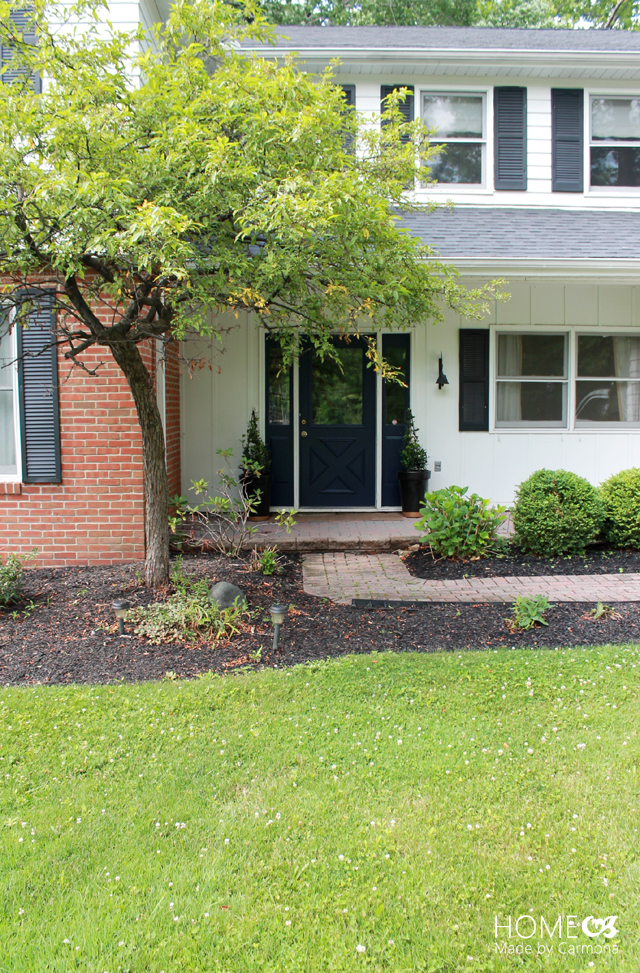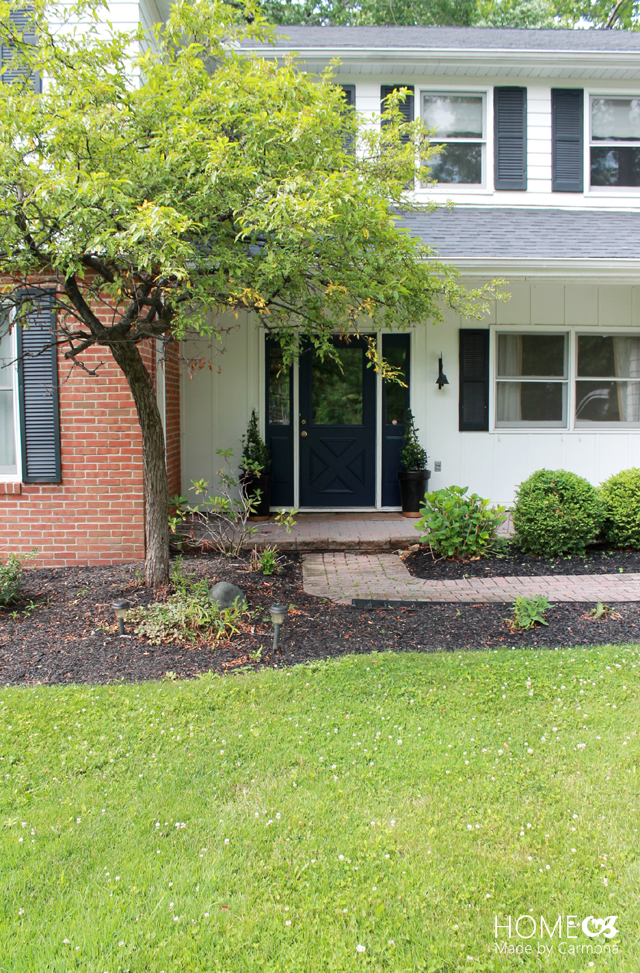 The first thing you see when you enter is this small but mighty entryway, with a closet just around the corner in the hallway. It is a pretty convenient catch all, making impromptu trips uncomplicated.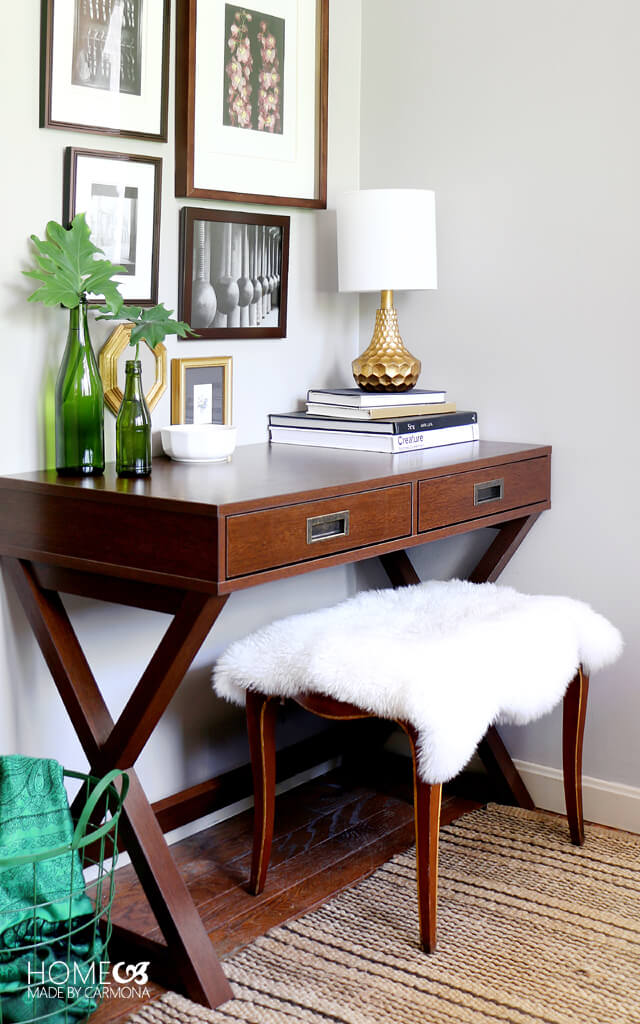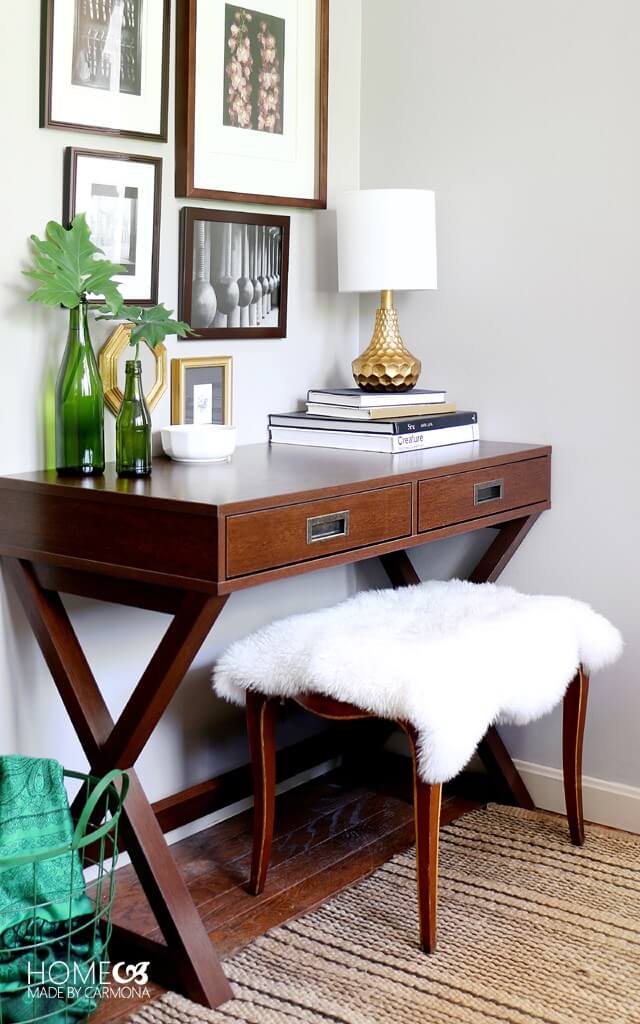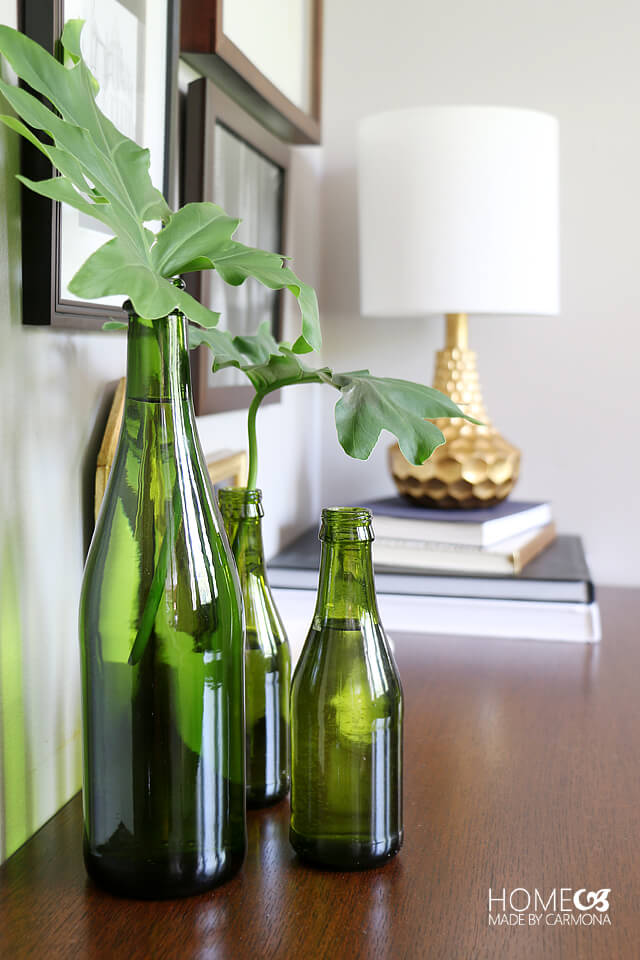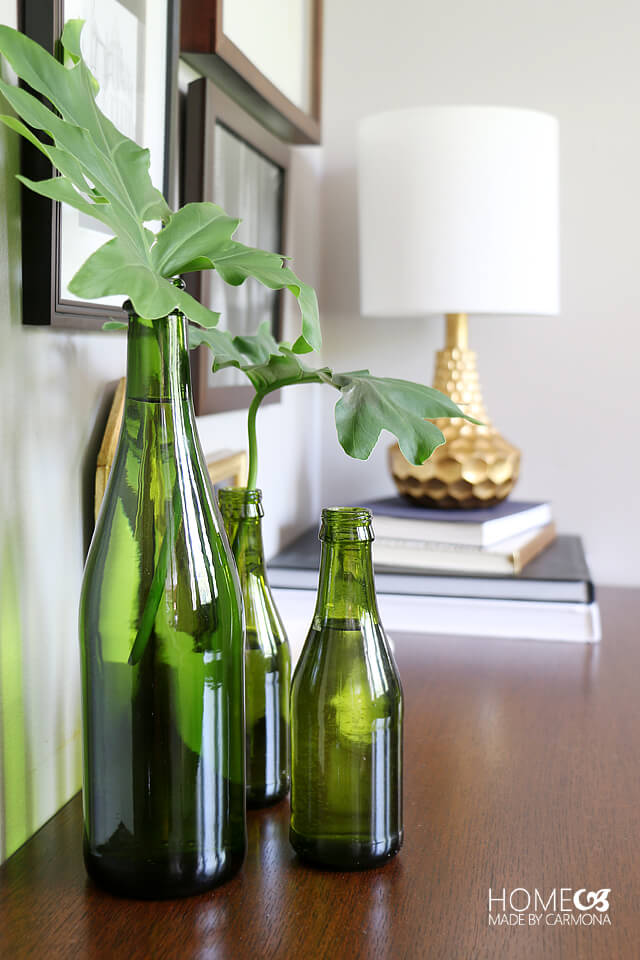 I enjoyed organizing and decorating the coat closet. Yes, art in a closet may seem strange, but I think dressed walls are appropriate anywhere!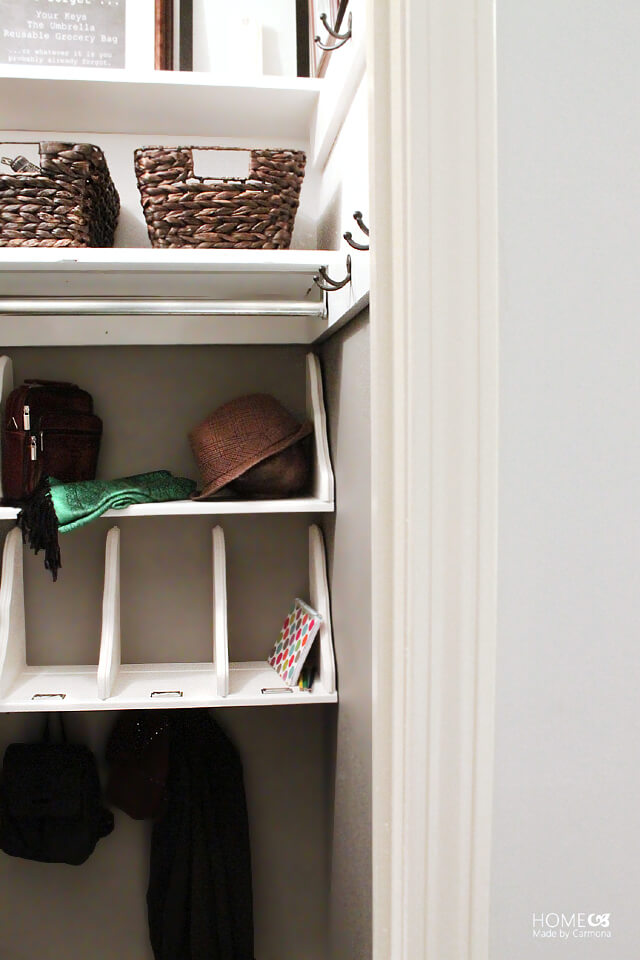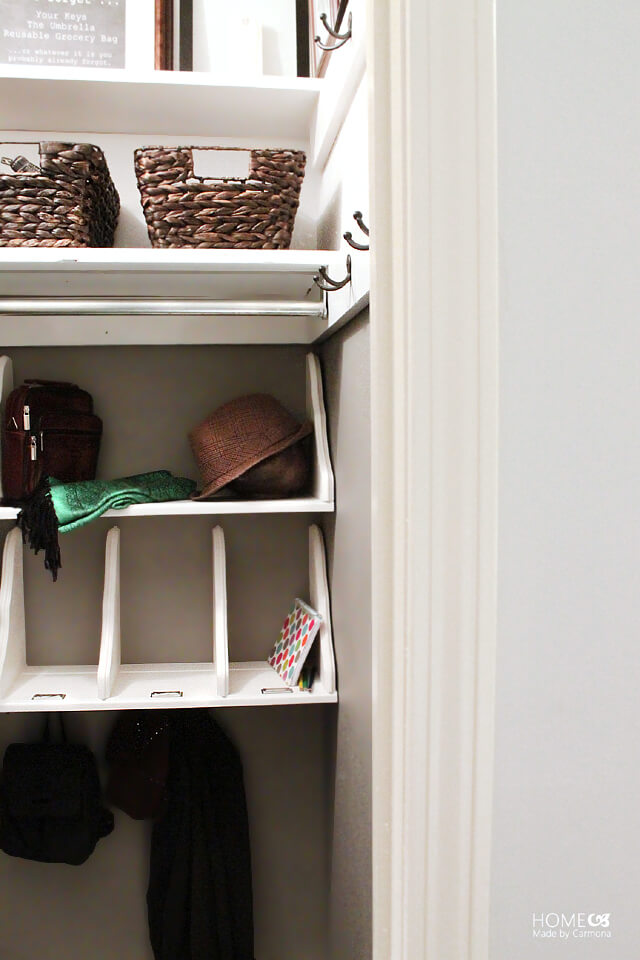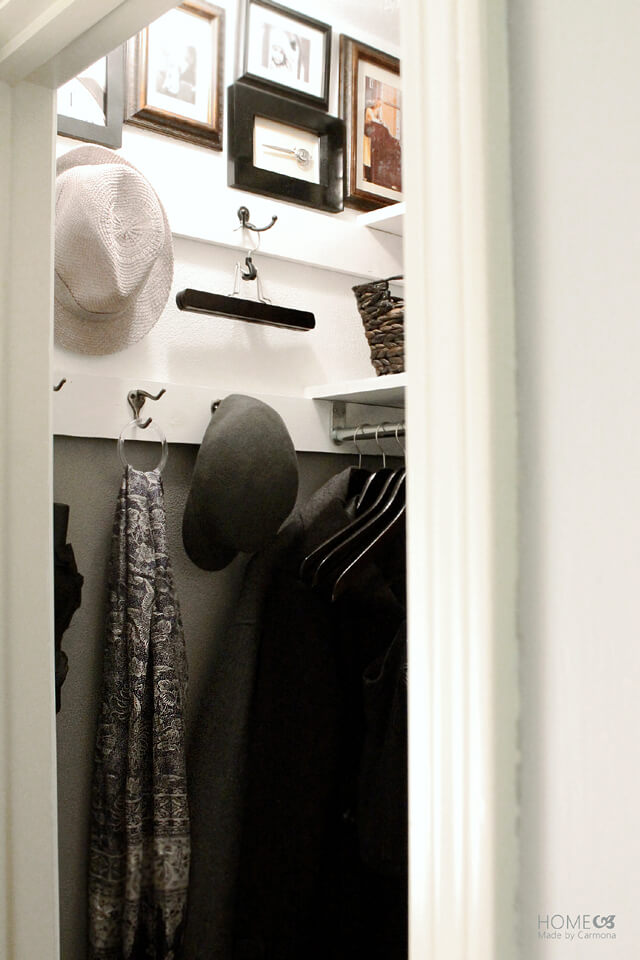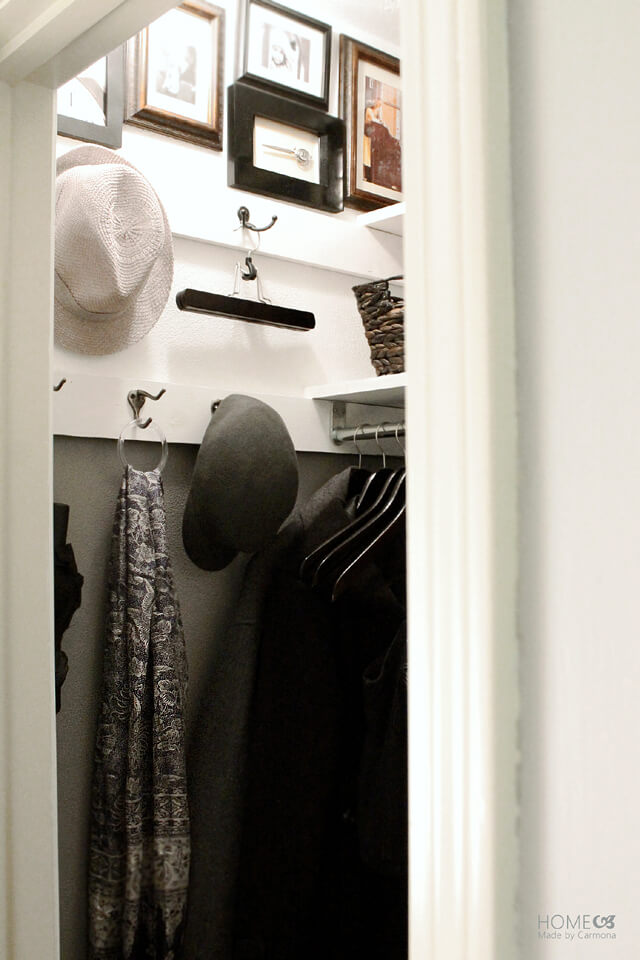 To the right of the entry is the dining room, and to the left the sitting room. I loved how every space opens into the other. It may not be an open concept house, but it has a lovely flow. Let's venture into the dining room which was once a misfit space with quite the collection of mismatch thrifted and roadside pieces of found furniture. It is hard to believe all those mismatched pieces came together so well with just a bit of paint!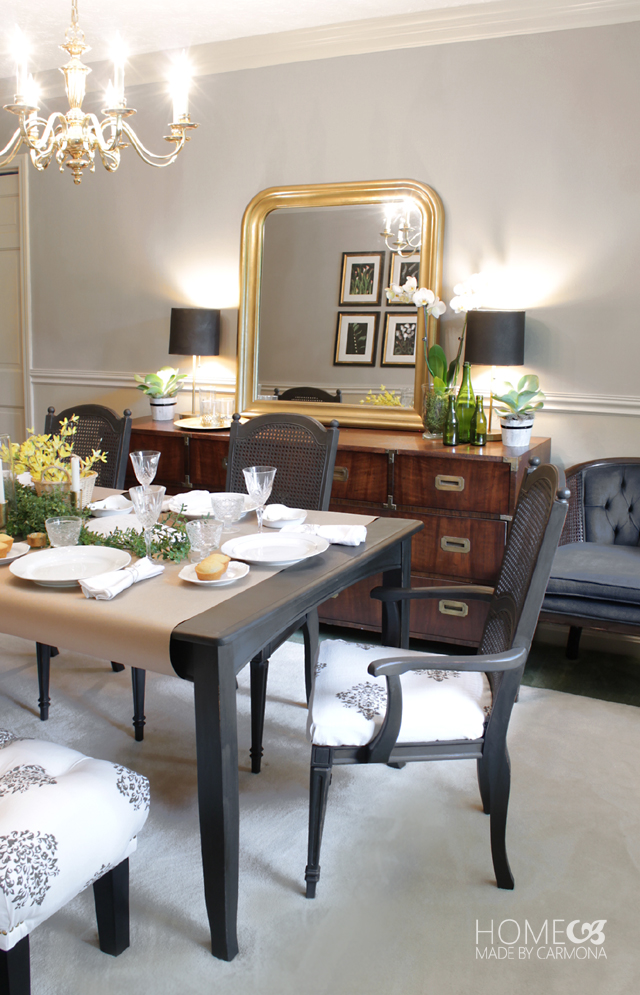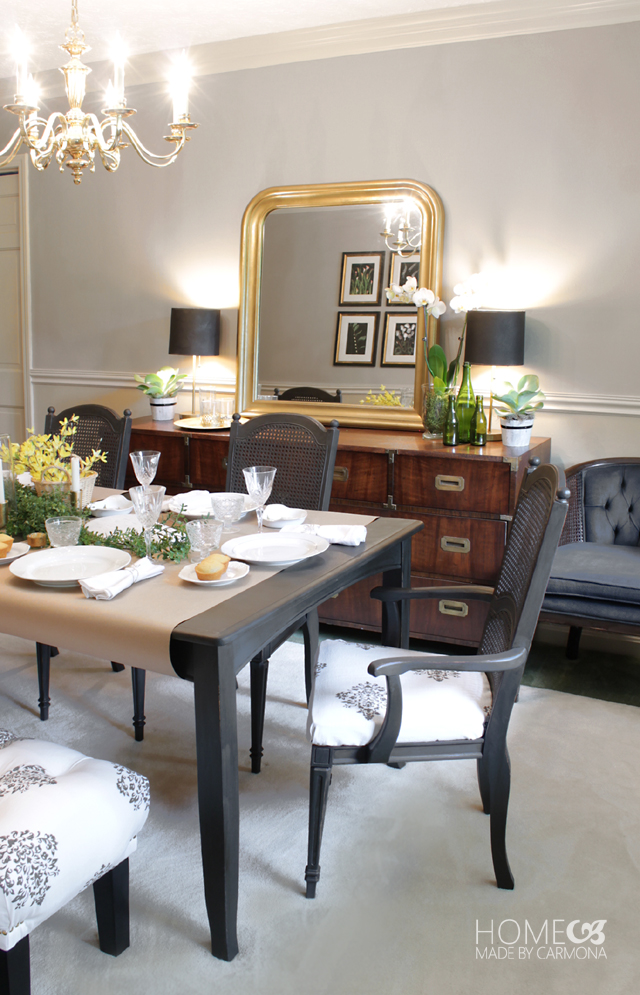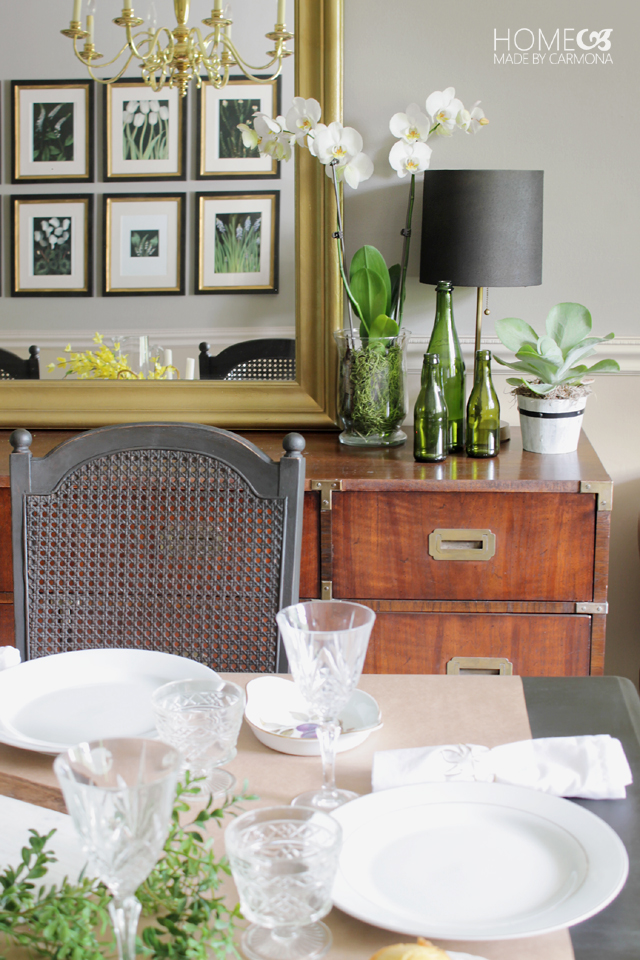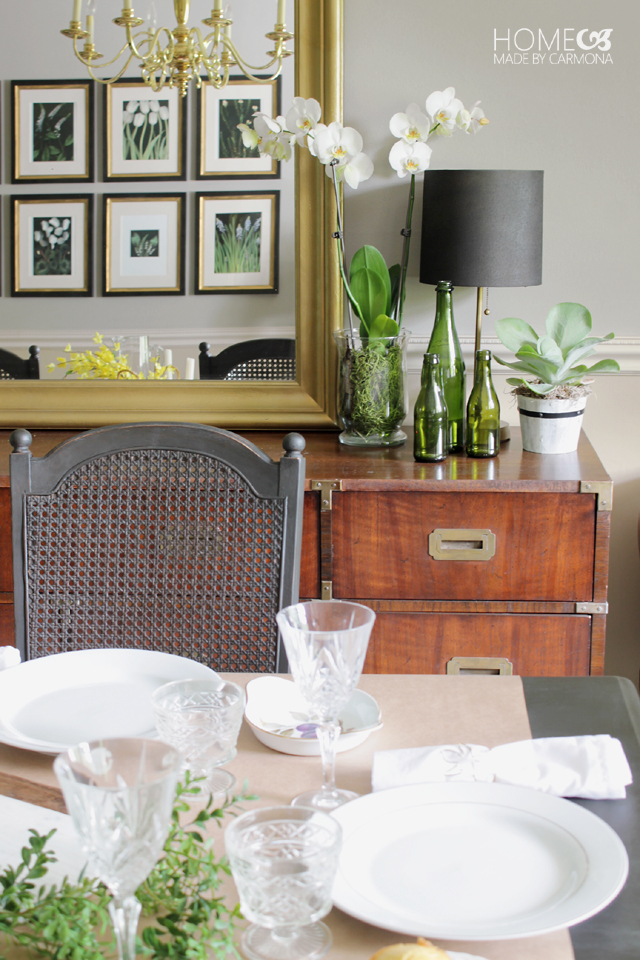 Off the dining room is the laundry room, which is a bypass through to the garage, and also has a door to the back deck. I am particularly in love with the organization of the cabinets. They are as pretty as they are functional!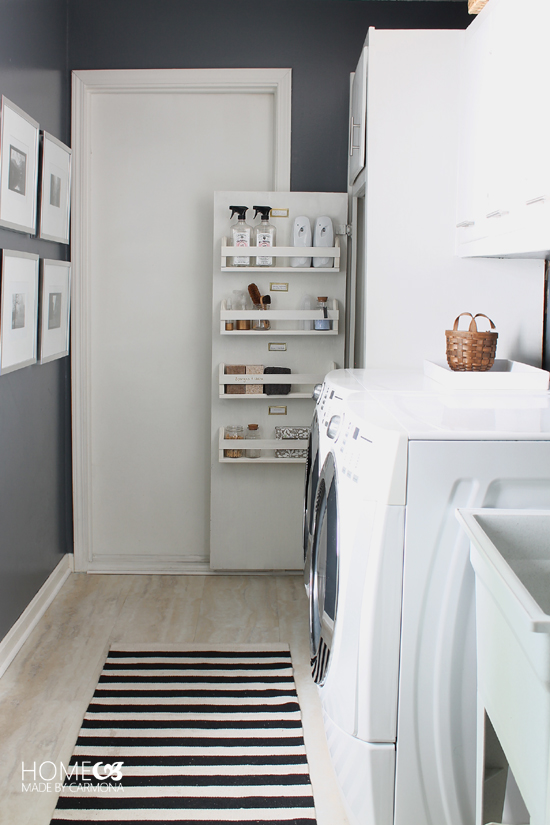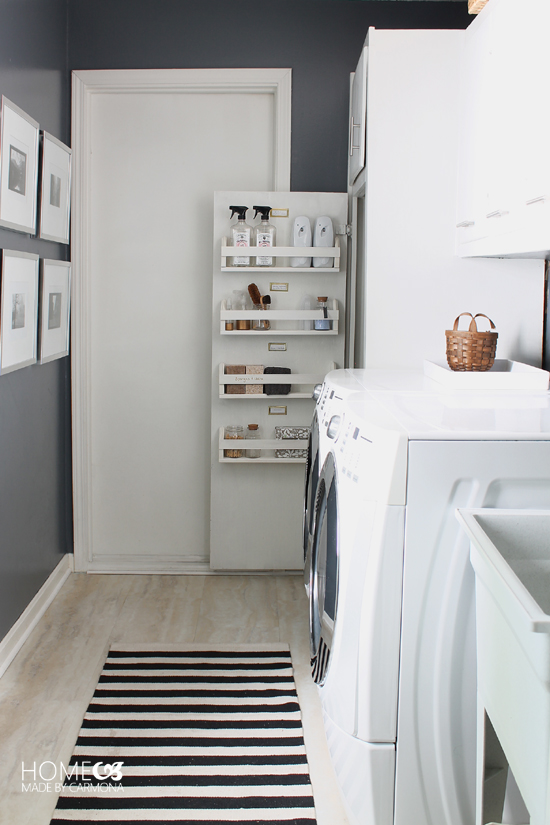 As we continue walking through the dining room you end up in the kitchen, which never got much of a makeover, however the little eat-in part of the kitchen did.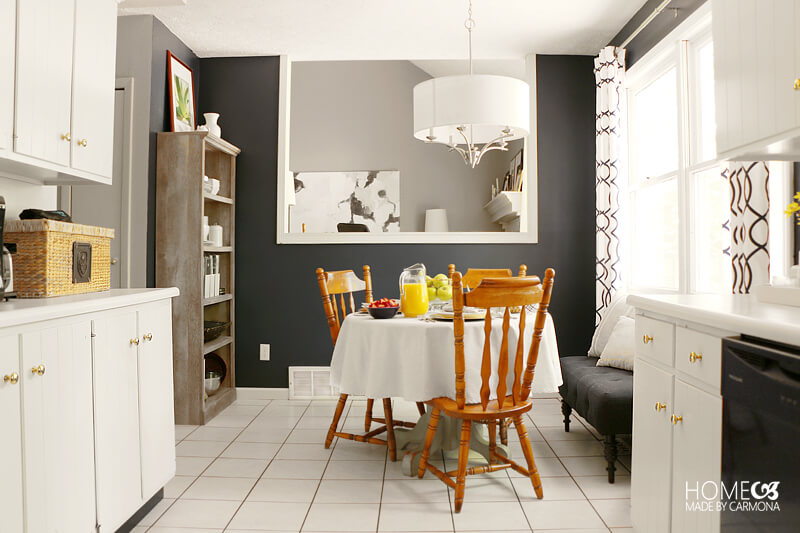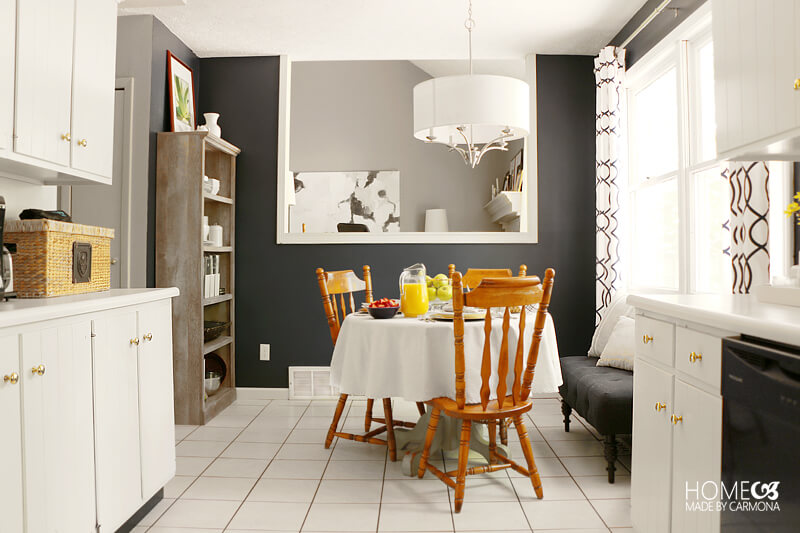 As you can see, the kitchen has a cutout into the living room, and if you turn left you end up back in the hall way that opens into all the first floor rooms. There is a little powder room off the hall, and a door to the basement. Here's a little peek into my powder room.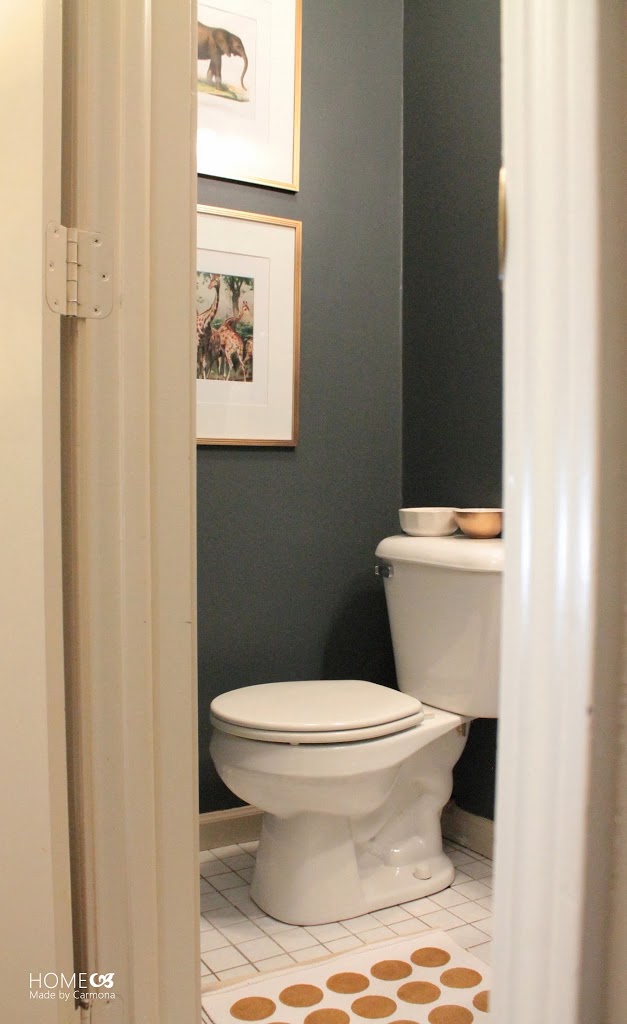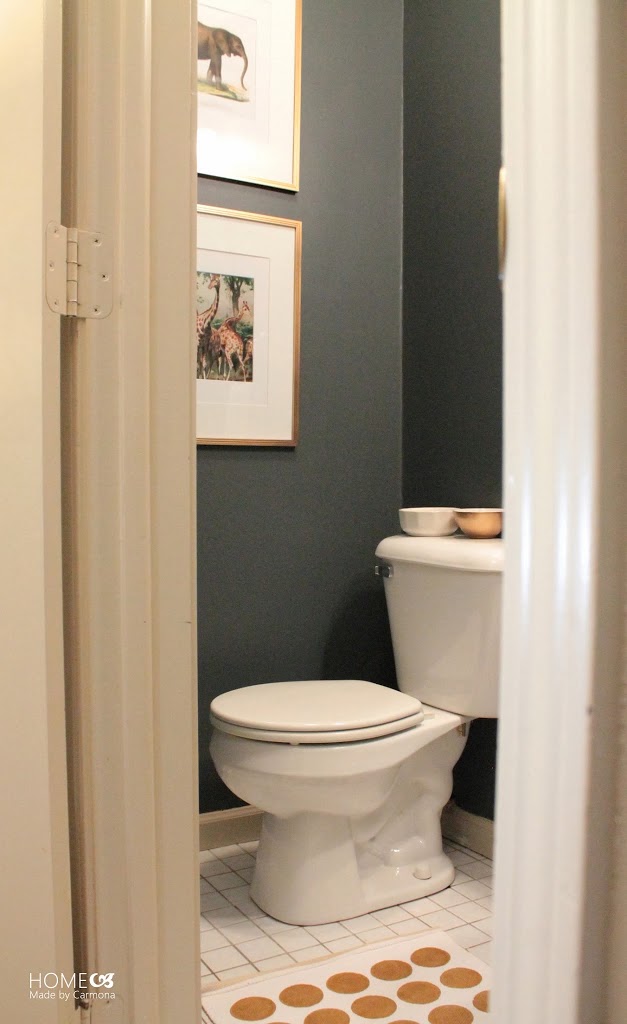 Have you guessed by now the colors I love most? 😀 I'm sure if it isn't quite obvious in this house, it will become even more evident in my next house! Haha, I should probably change things up a bit.
Now let's take a peek at the sitting room and living room space. I never finished the living room before we moved, and I will miss those high vaulted ceilings.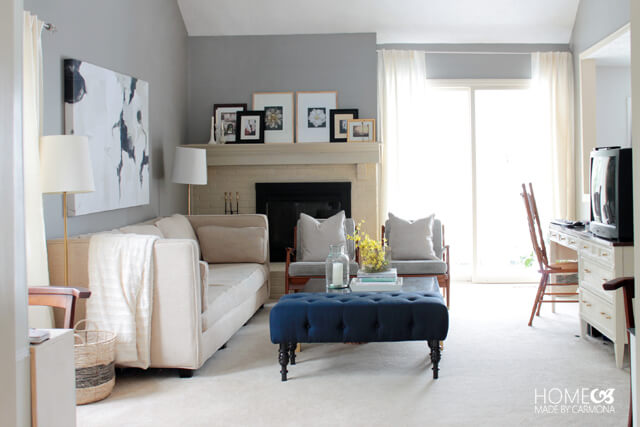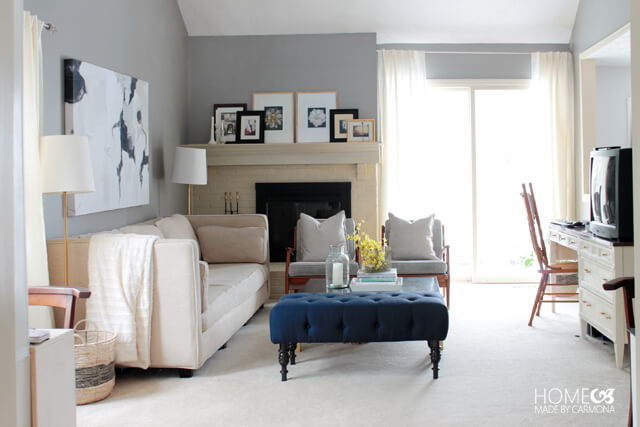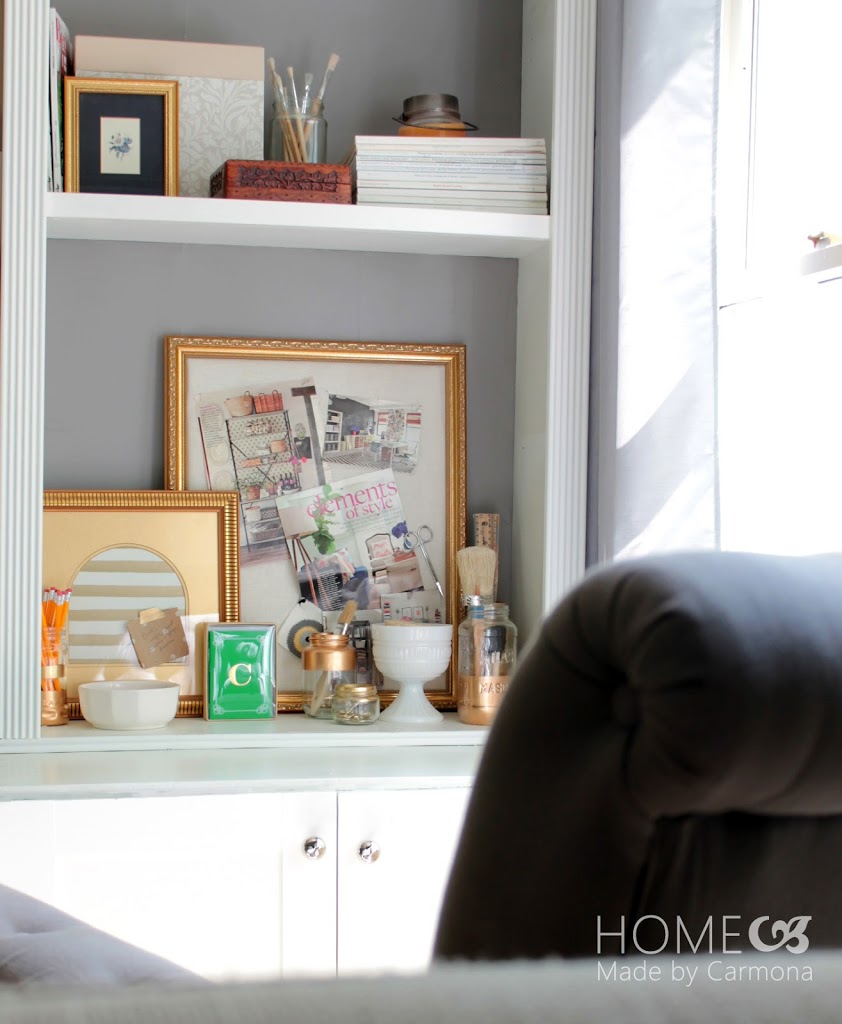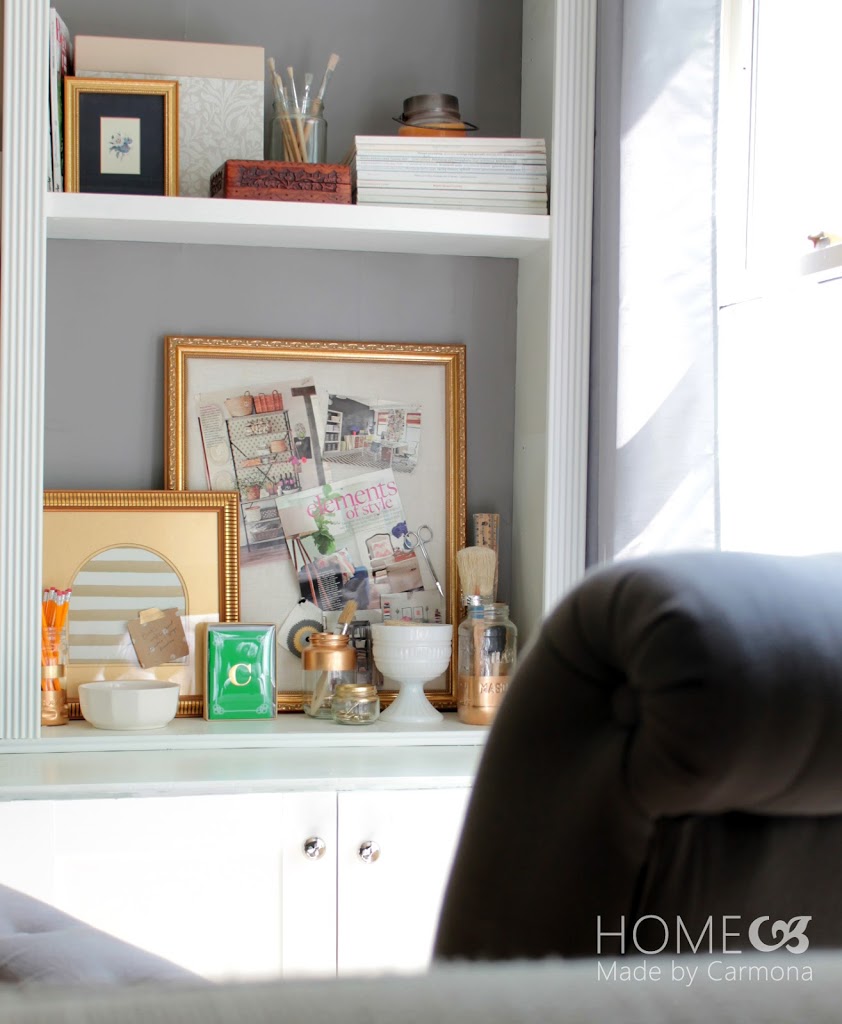 I love that the living room and what I'm calling the "sitting room" open up into each other. It makes for a great entertaining space. Plenty of room for multiple small groups, who can still interact as a large group together.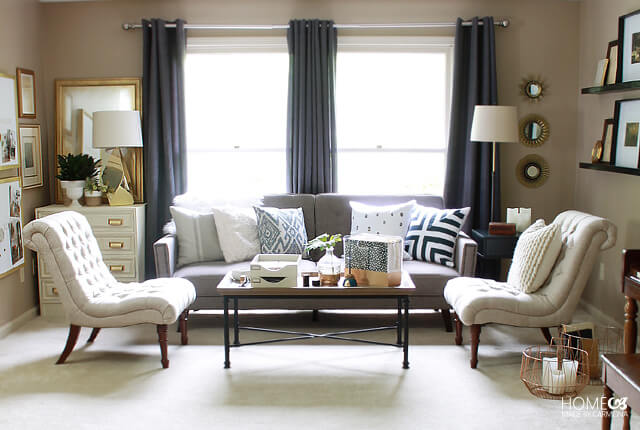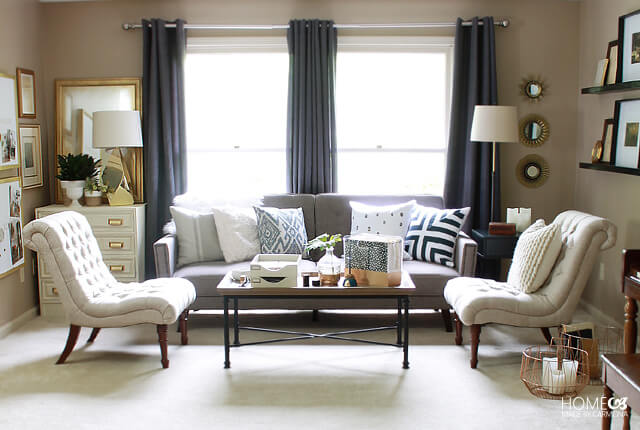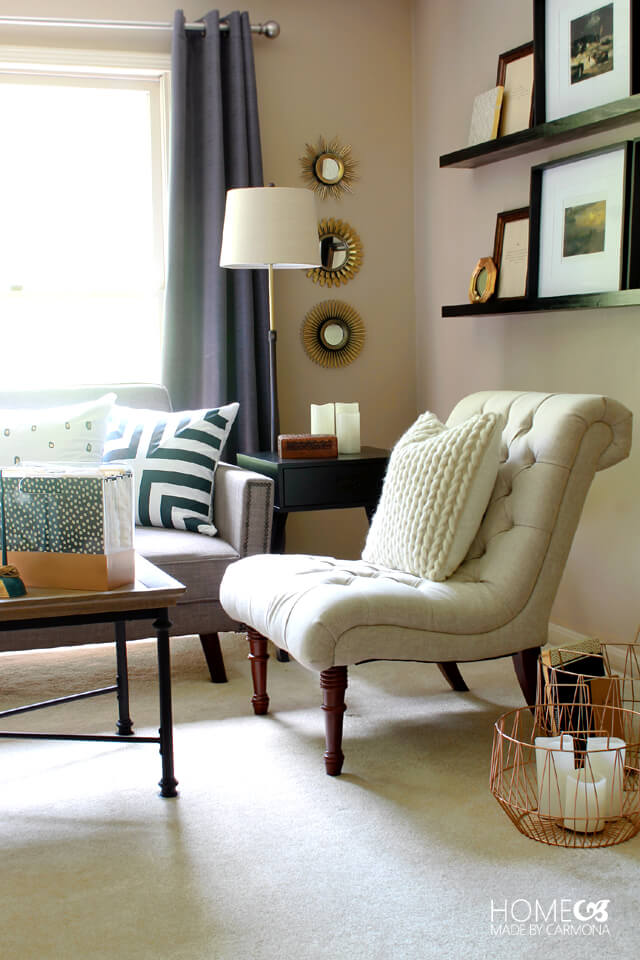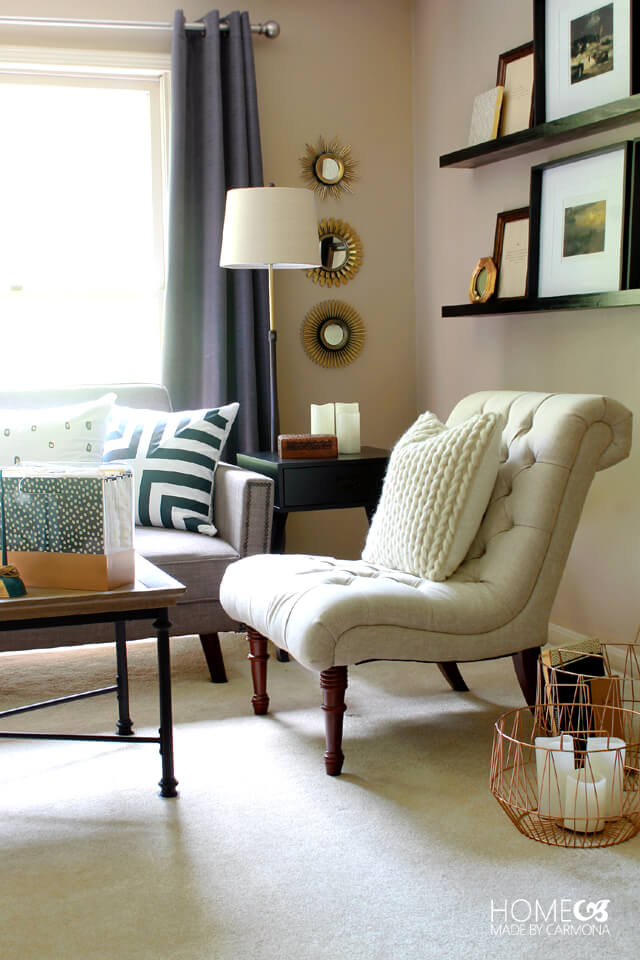 Okay, now let's venture downstairs. I'm really excited to share my basement craft room. I didn't think I could do much with the basement, since organizing it posed such a challenge, but somehow I prevailed! Haha!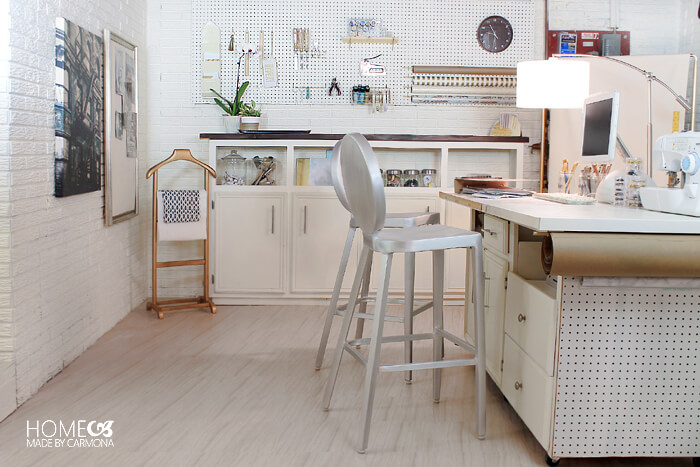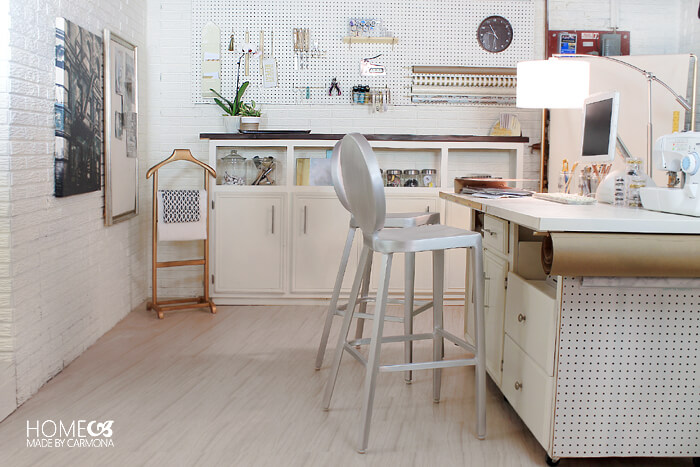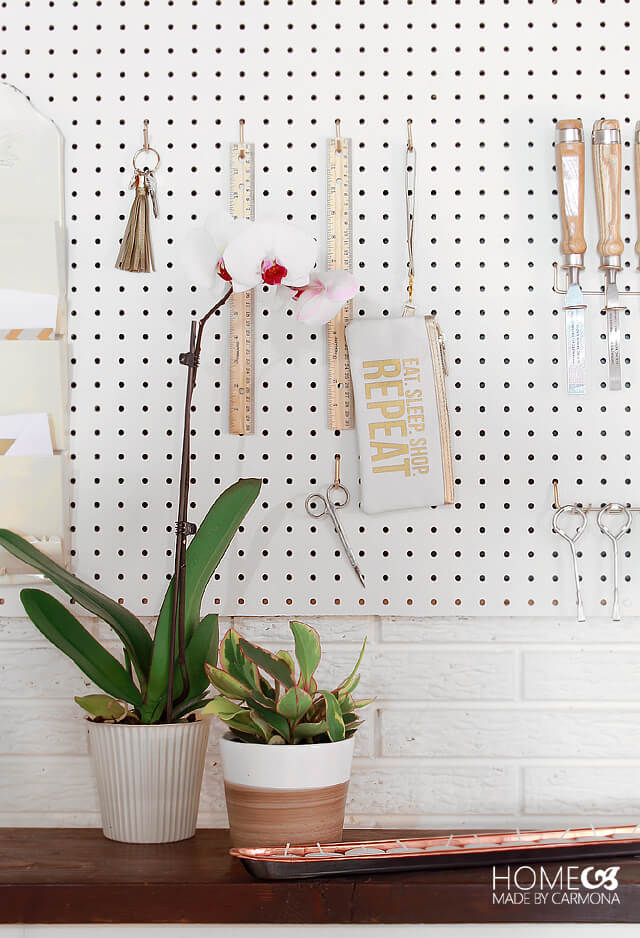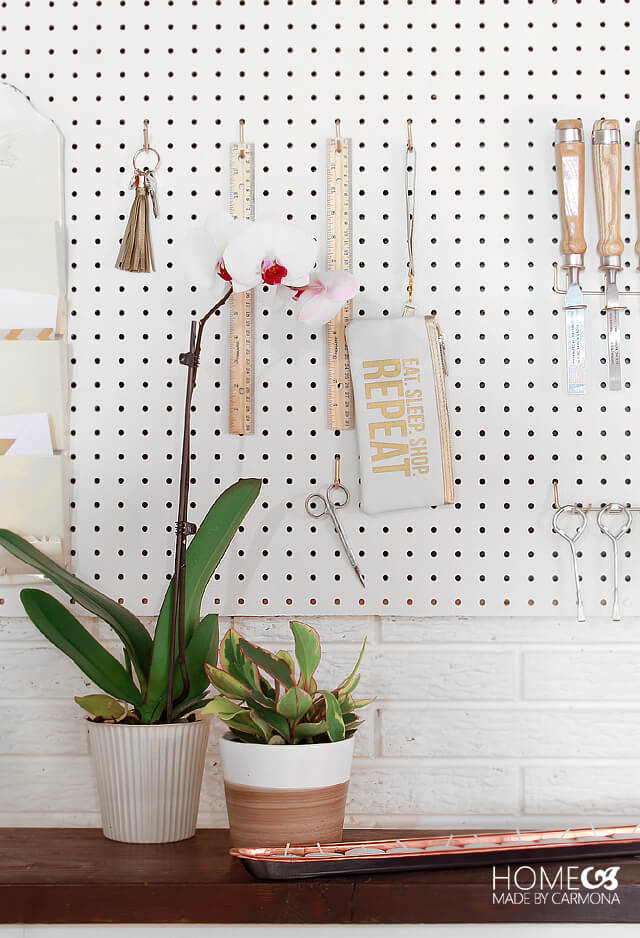 It took quite a bit of purging, and effort. But it truly paid off and became my ultimate mom-cave!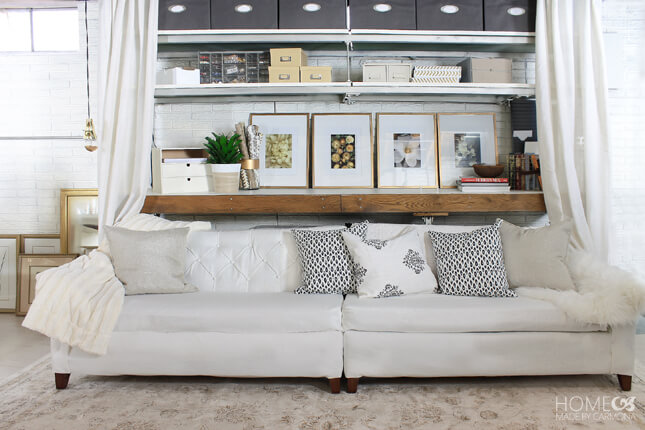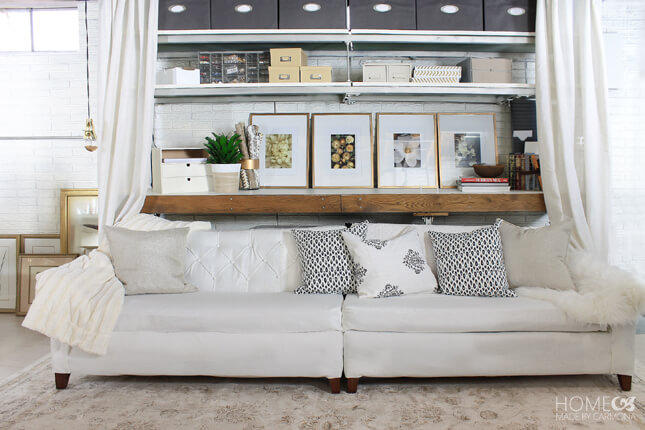 How about jumping from the basement to the second story? From the entryway we would go up the stairs, and the first room you would catch sight of off the upstairs hallway is my second favorite space: my master bedroom.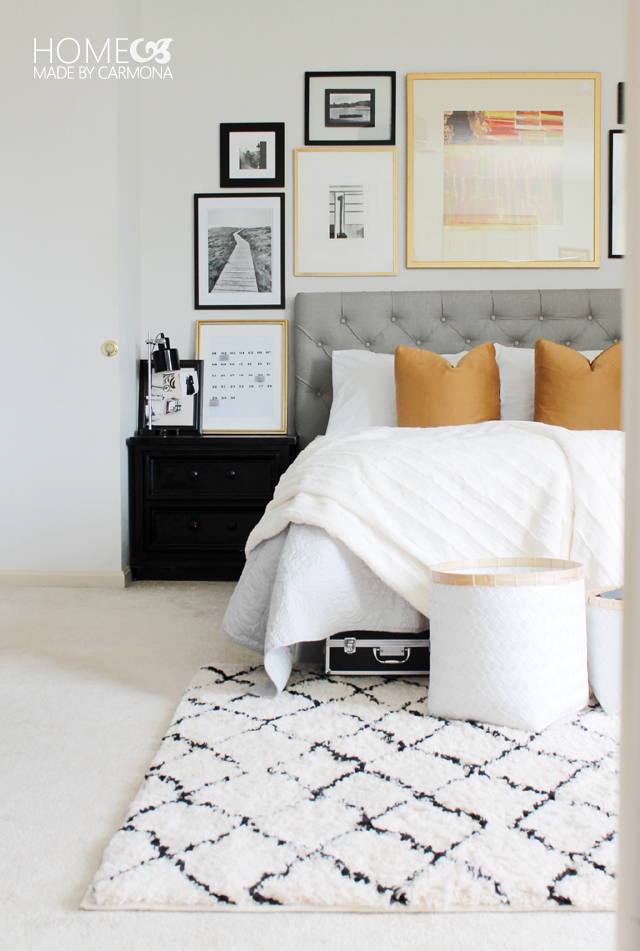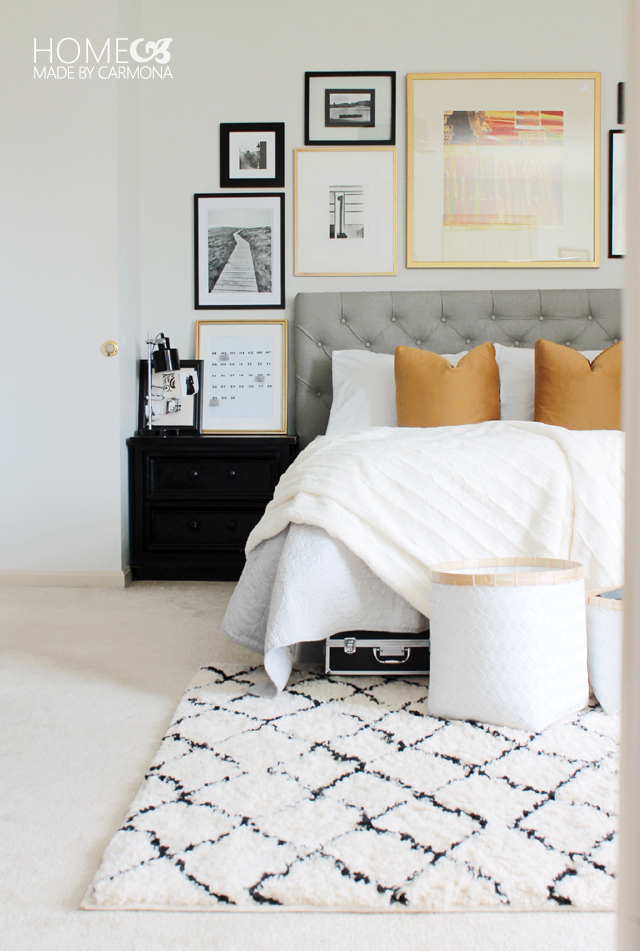 I realize that my choice of a home without a good sized master or master suite made it harder to sell when the time came, but I didn't need a big master bedroom, or a big closet, or a big bathroom for that matter. I just required a space to lay my head and gain a little privacy from time to time.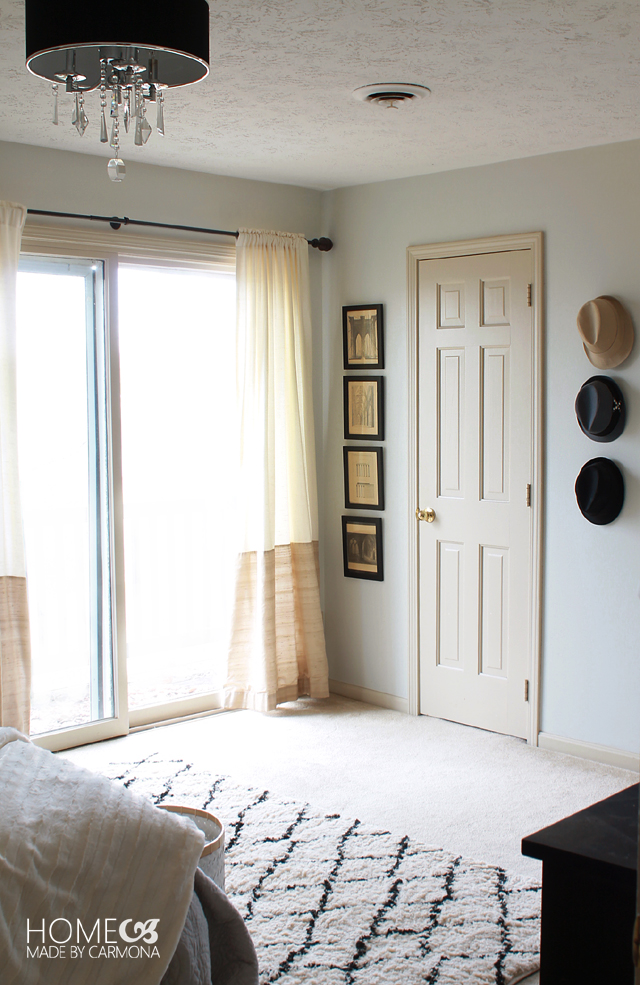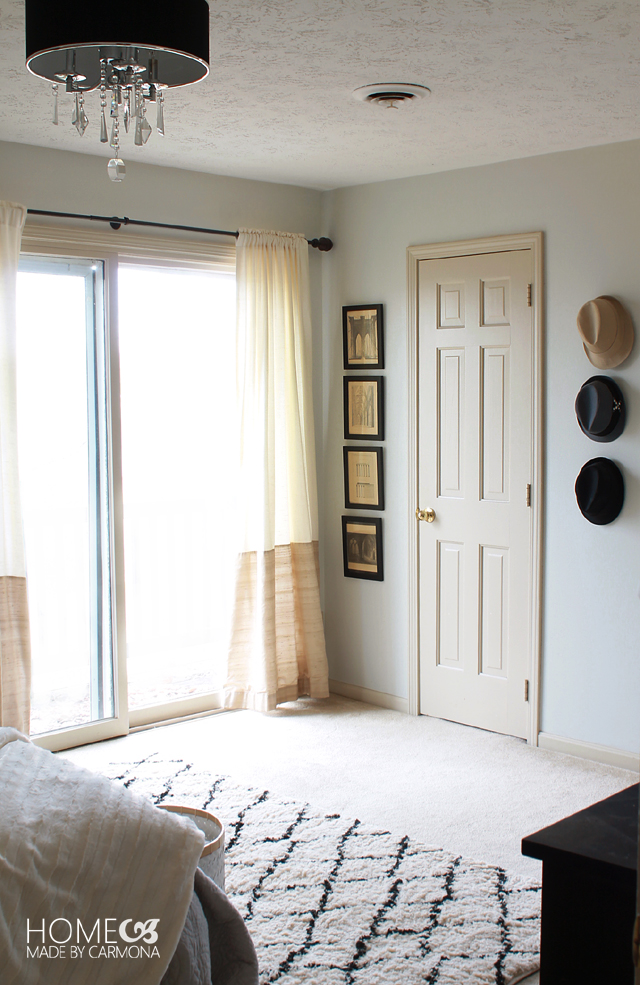 Still, beautiful things can come in small sizes. My little room had everything I required and then some. Even a little walk-out balcony that overlooked the backyard!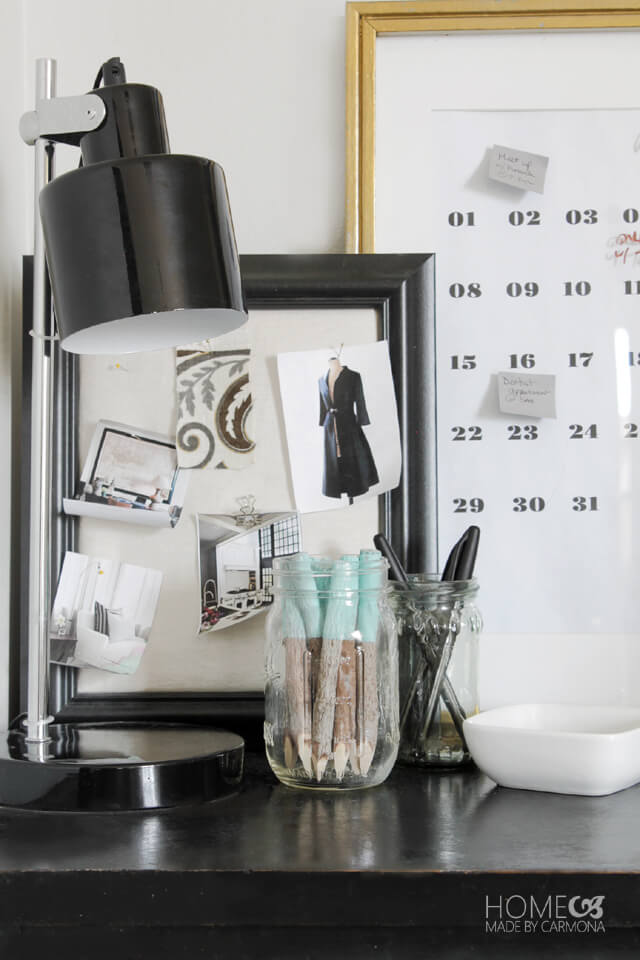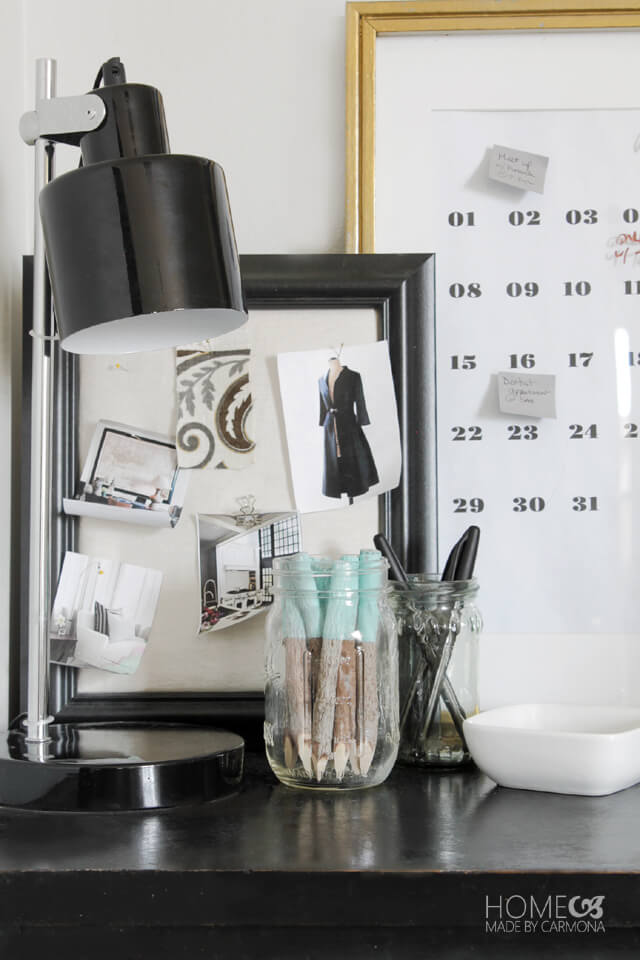 My tiny closet wasn't hard to share with the hubs, I don't have a lot of clothes…but I did build a free-standing unit (not located in the closet) to be a both an entertainment center, and additional clothing storage. All of my clothing and shoes could be found in this unit (I know, it's ridiculous how little clothing I own).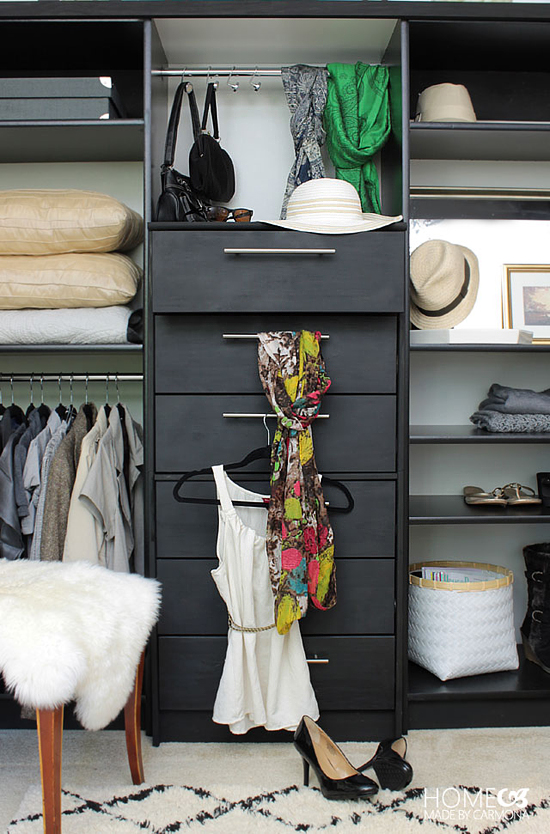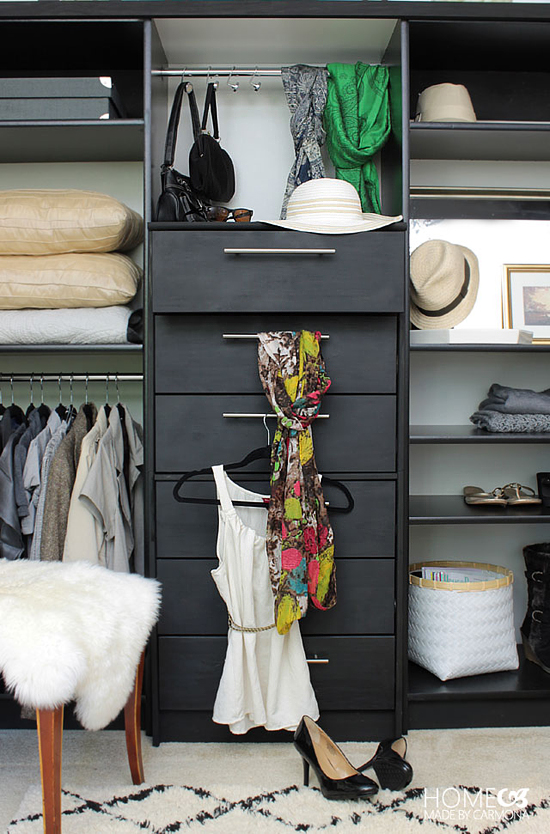 All my husband's clothing and shoes went in our mini closet. Okay, enough about my mini paradise. To the left of my room was the original master bedroom, which we gave to my eldest daughter Fiora as her bedroom.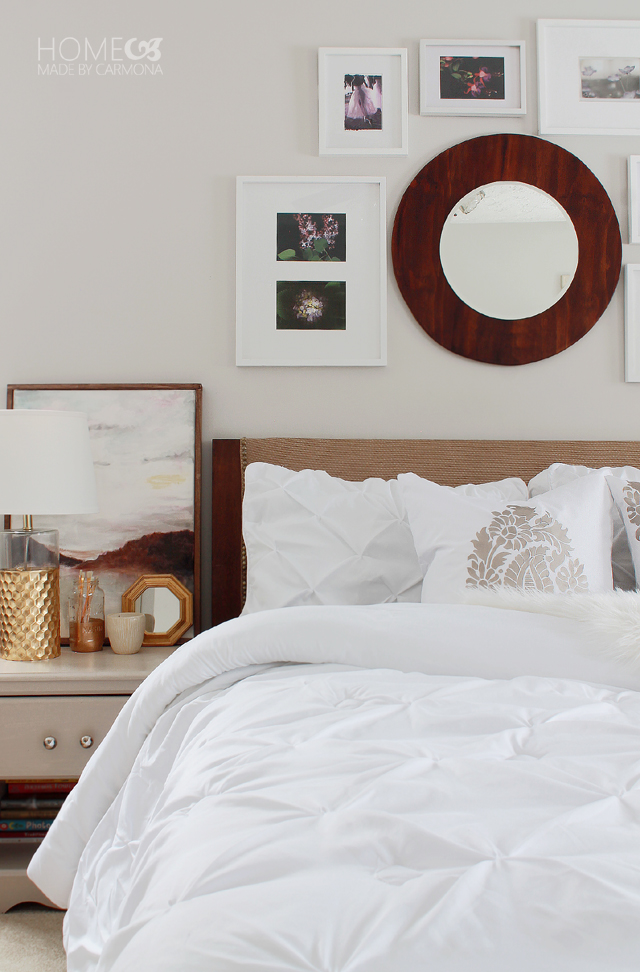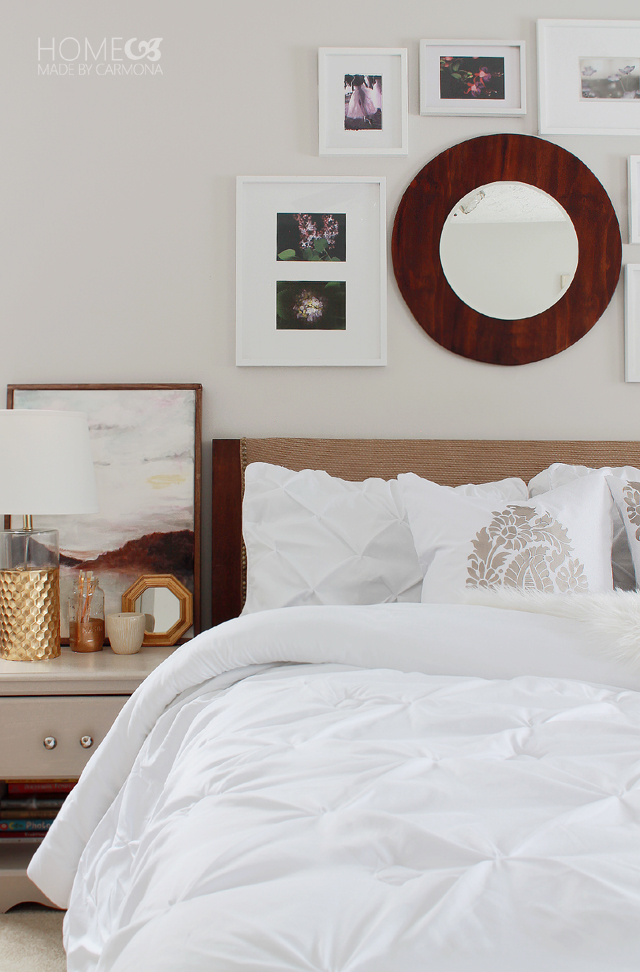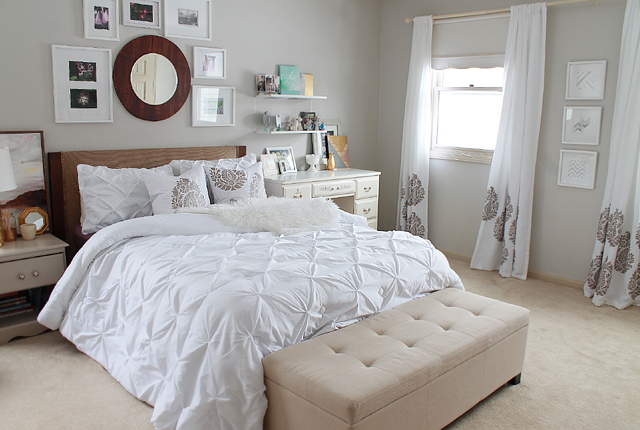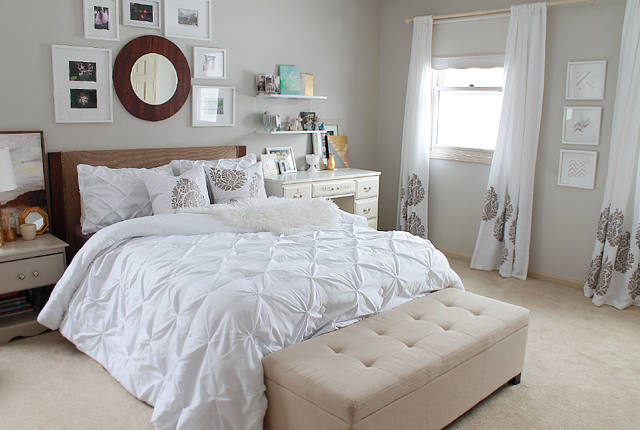 It has a Jack & Jill bathroom that passes through to the other side of the hall, and is accessible to the two other bedrooms.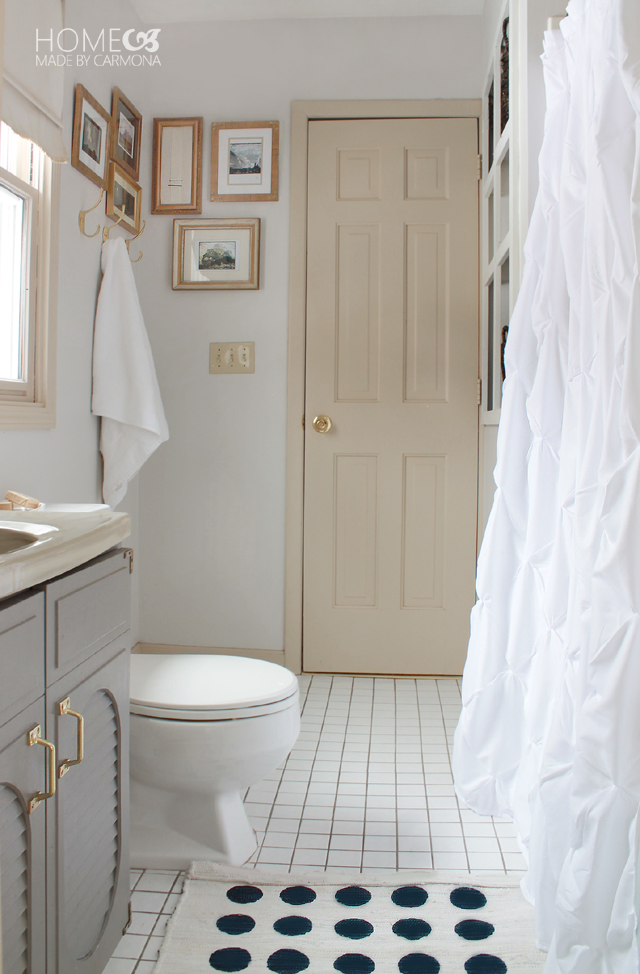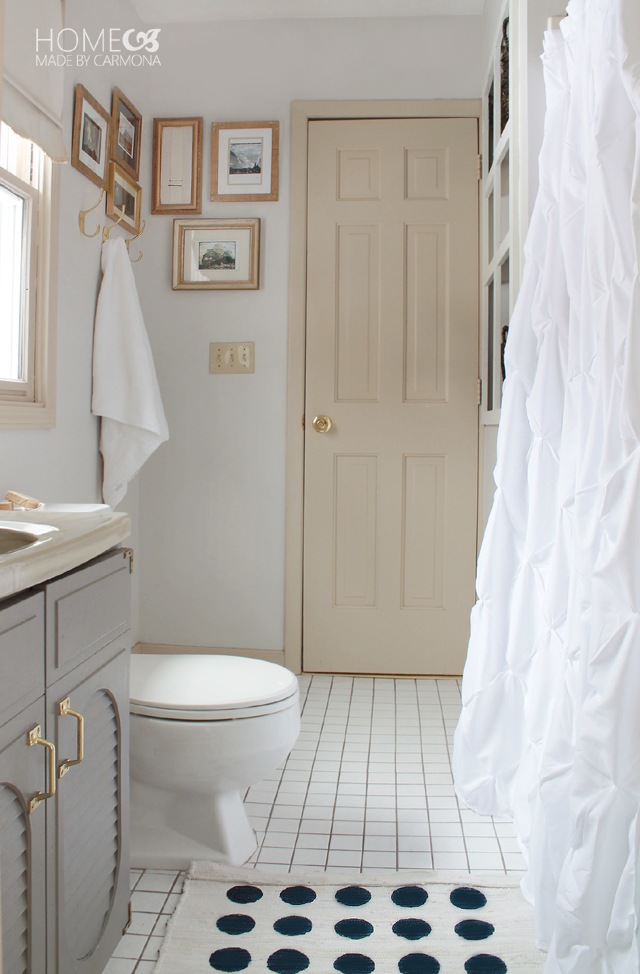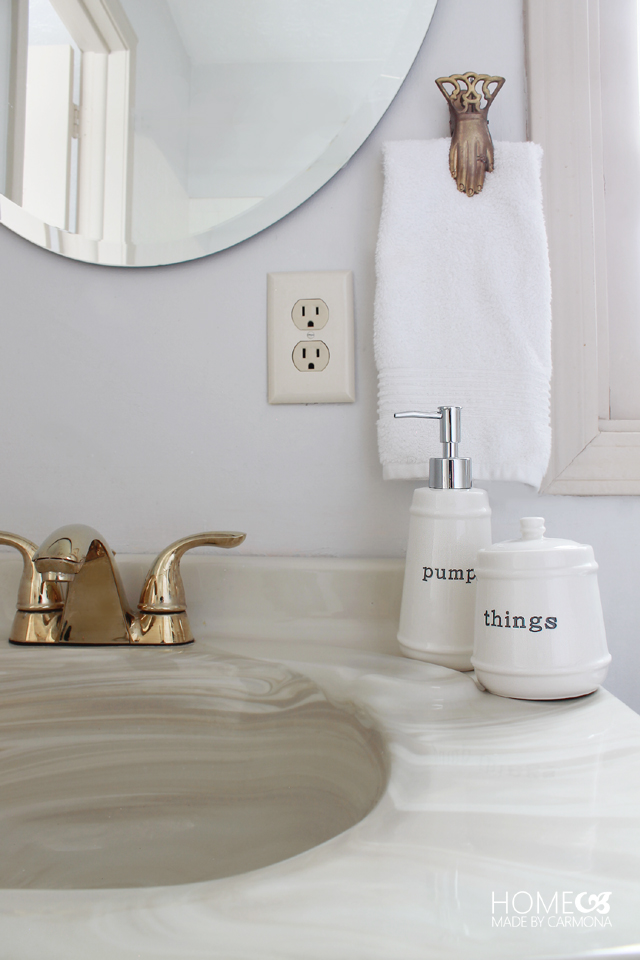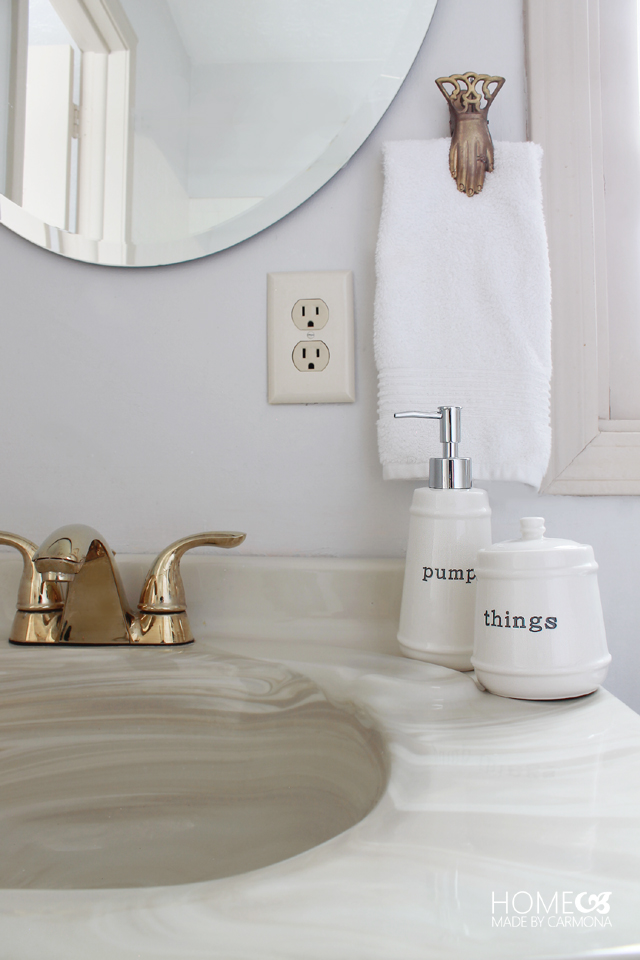 My youngest daughter's room is just to the left of the bathroom, and her's was the last bedroom I worked on. Sadly my poor munchkin only got to enjoy it a couple weeks before we sold the house and moved. I think I owe her first dibs on decorating in the new house.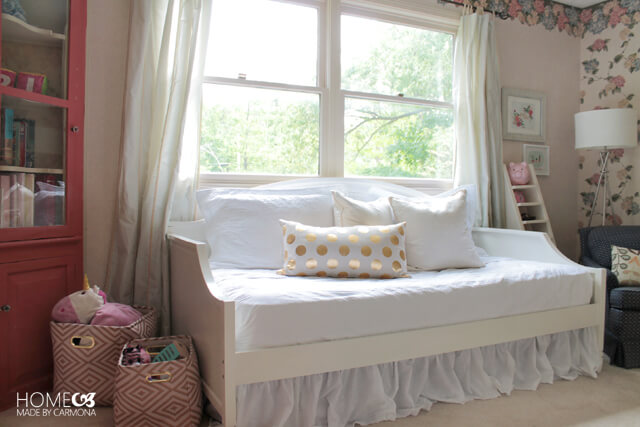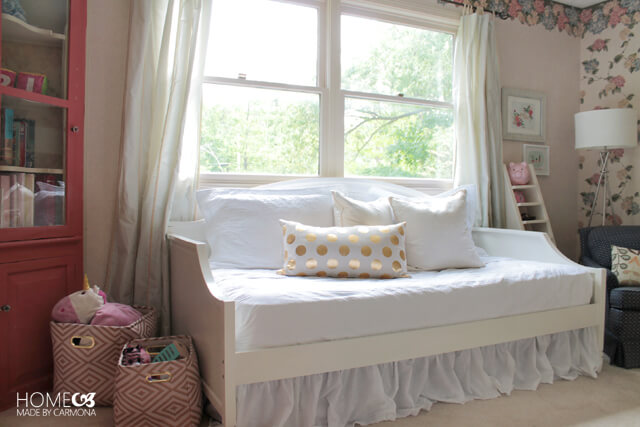 Next is my middle munchkin's bedroom, who wanted all things pink. Not just any pink, but a hot pink. This was the best a former tom-boy could do for her very girly daughter. 😀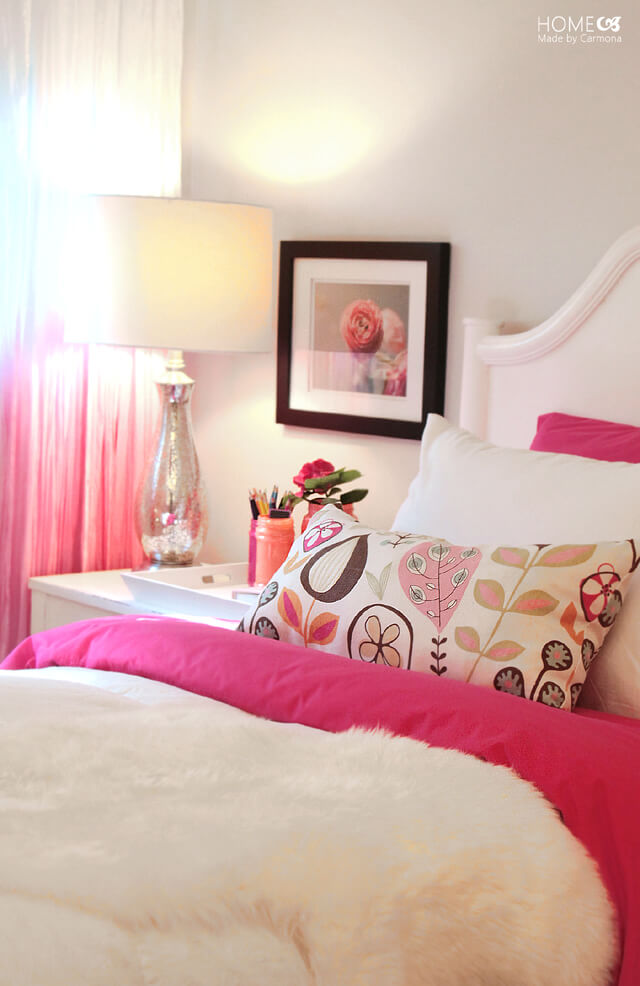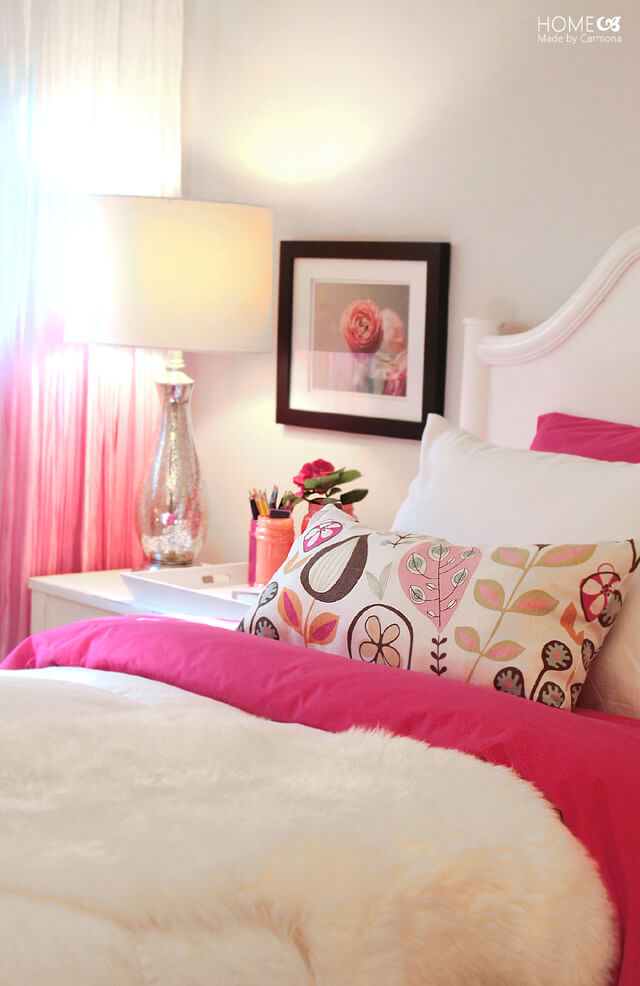 Now Priya tells me she is older and wiser, and wants a blue bedroom. Go figure.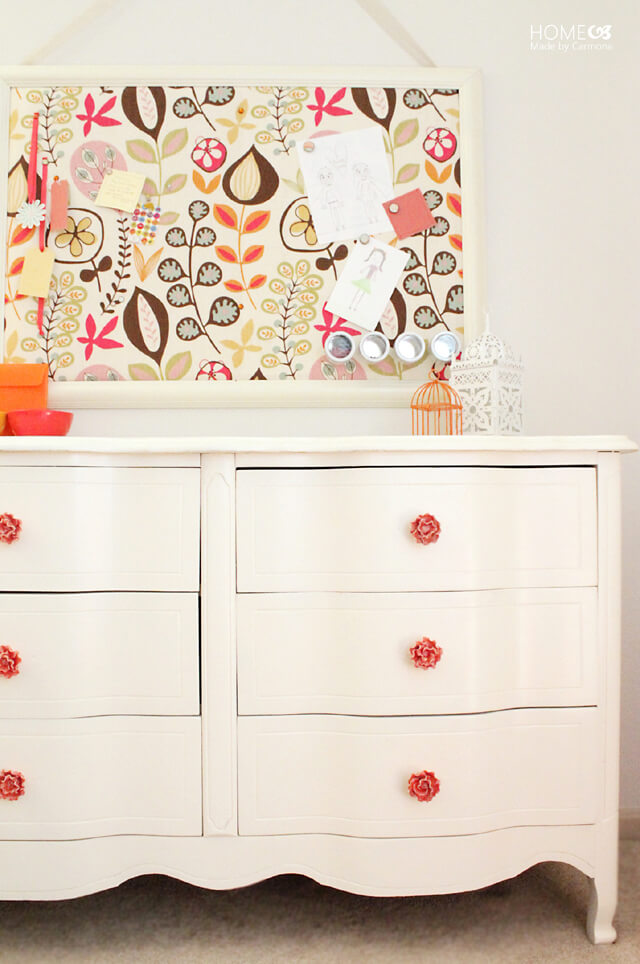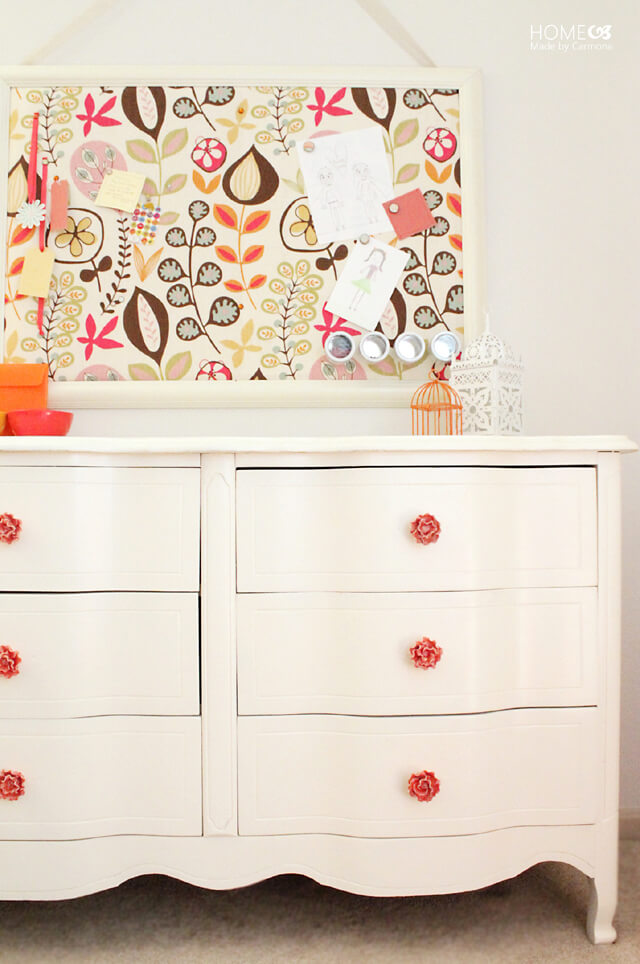 Now we walk a few short steps through the hall and return to the top of the stairs where we first came up and saw my master bedroom. But before we venture back downstairs, and outside, I wanted to show you how I made good use of a little piece of that hall.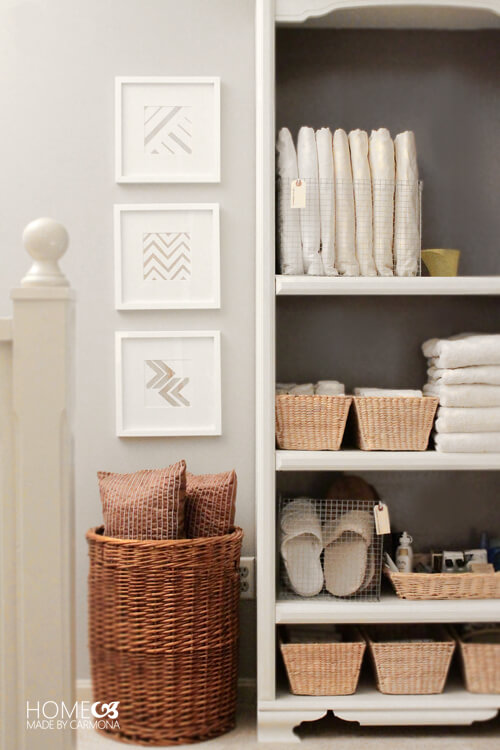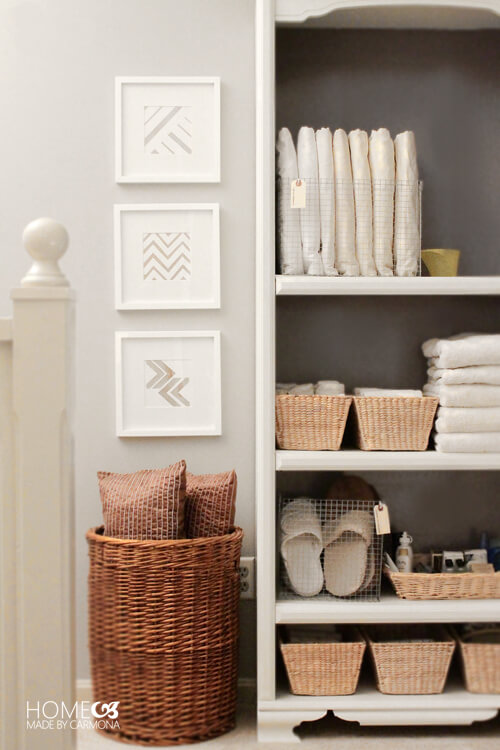 This is where I store linen for guests. Unfortunately I do not have a linen closet, so I had to make do.
Okay, I would be remiss if I didn't give you a quick glimpse of the outdoor spaces. We pretty much bought this house for the lot. And the back deck is what sold my husband on the house, which is strange since he doesn't grill or enjoy being outdoors.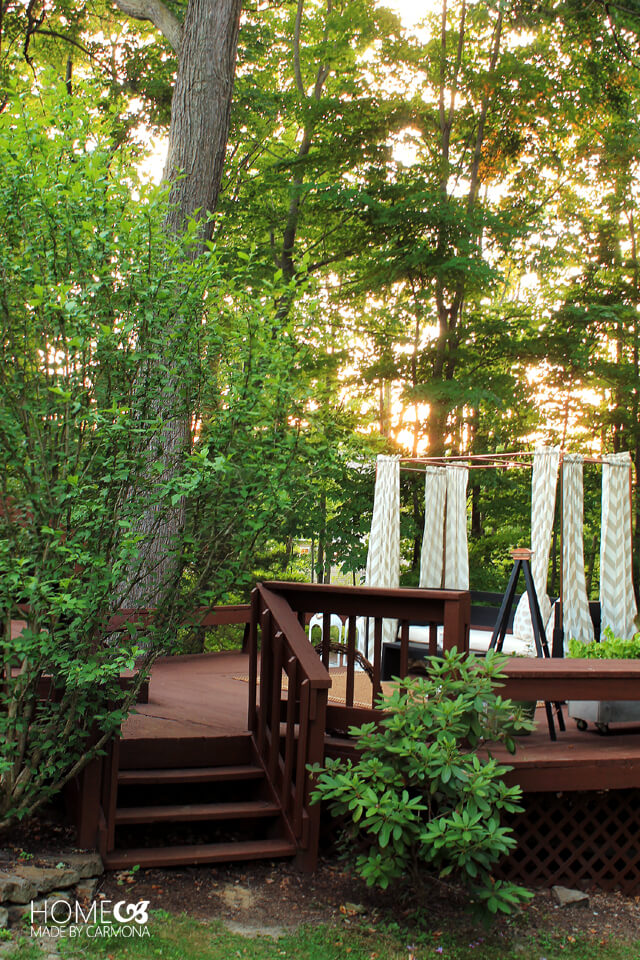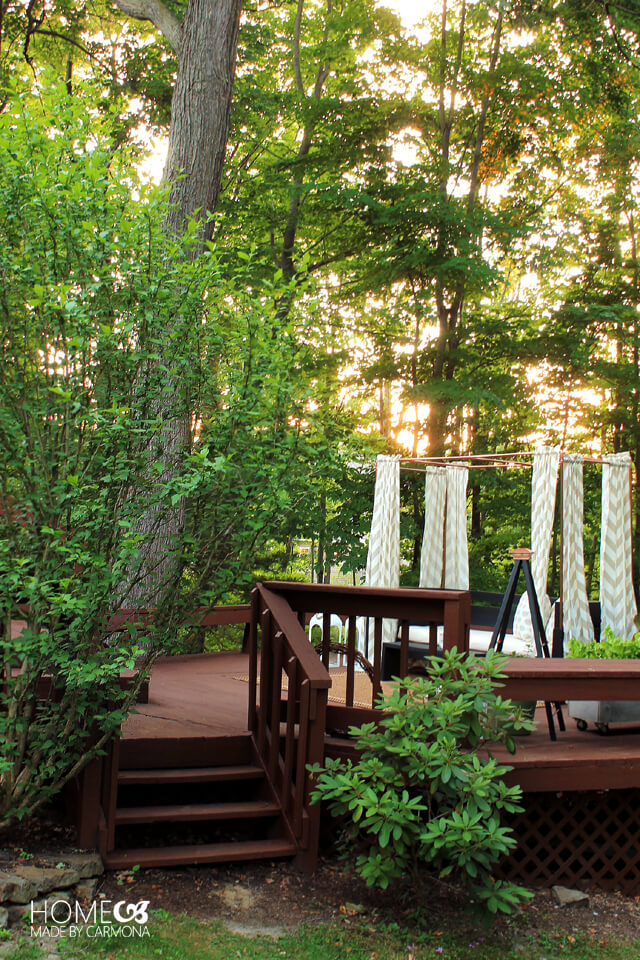 Isn't that deck magnificent? It was in a bit of disrepair, and I would have liked to spend more time making it everything I imagined, but oh well.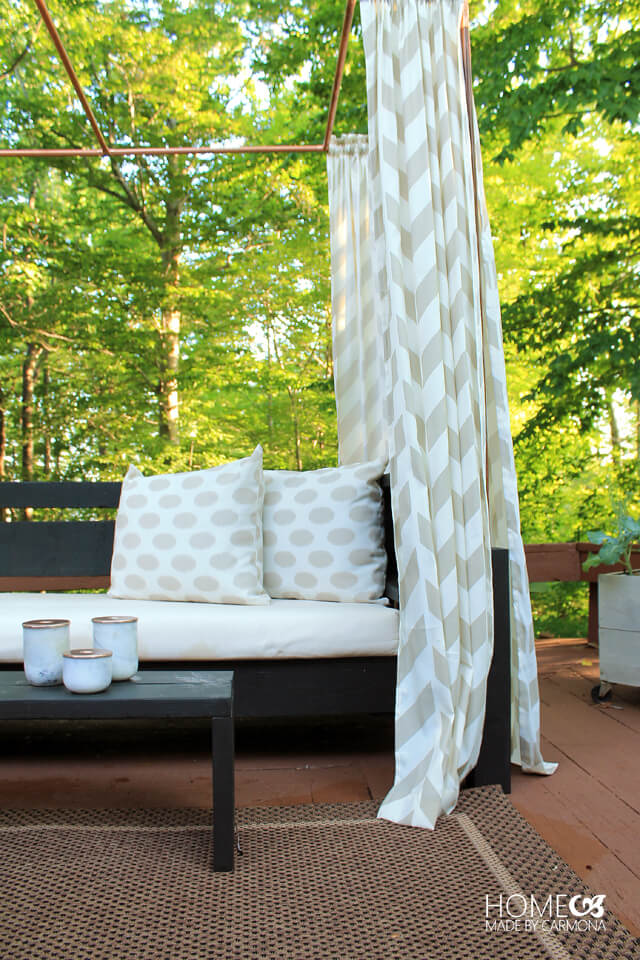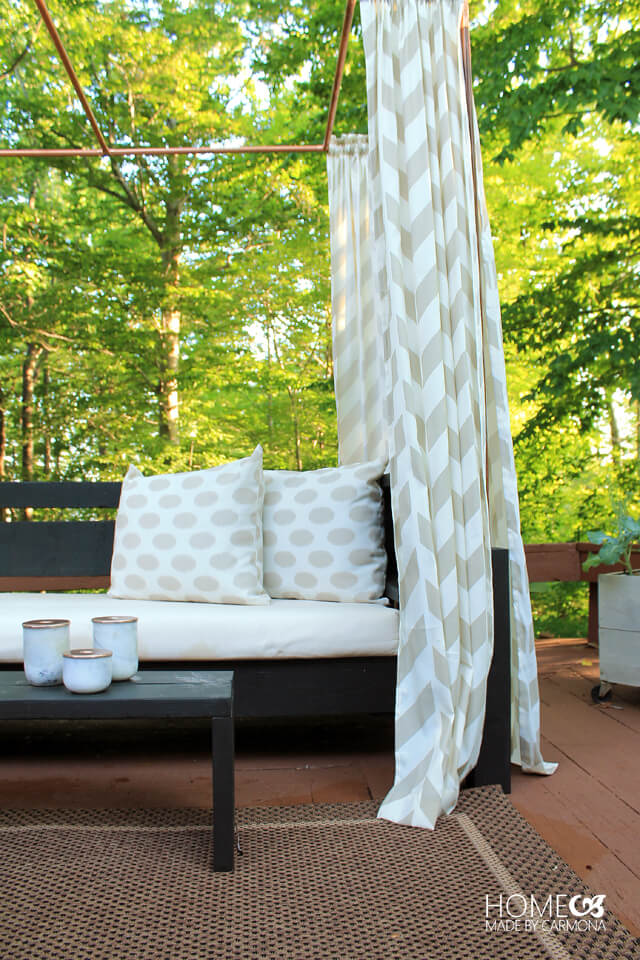 The front patio was also quite lovely, and I turned it into a space to sit and watch the kids ride their bikes, or chat with a friend while enjoying the perfect weather.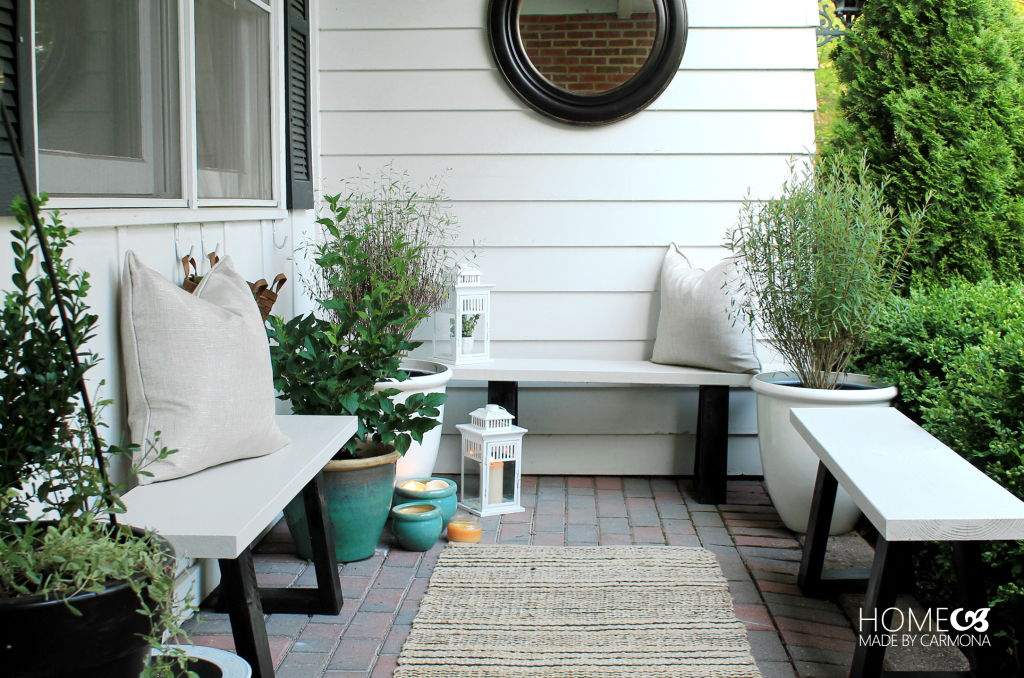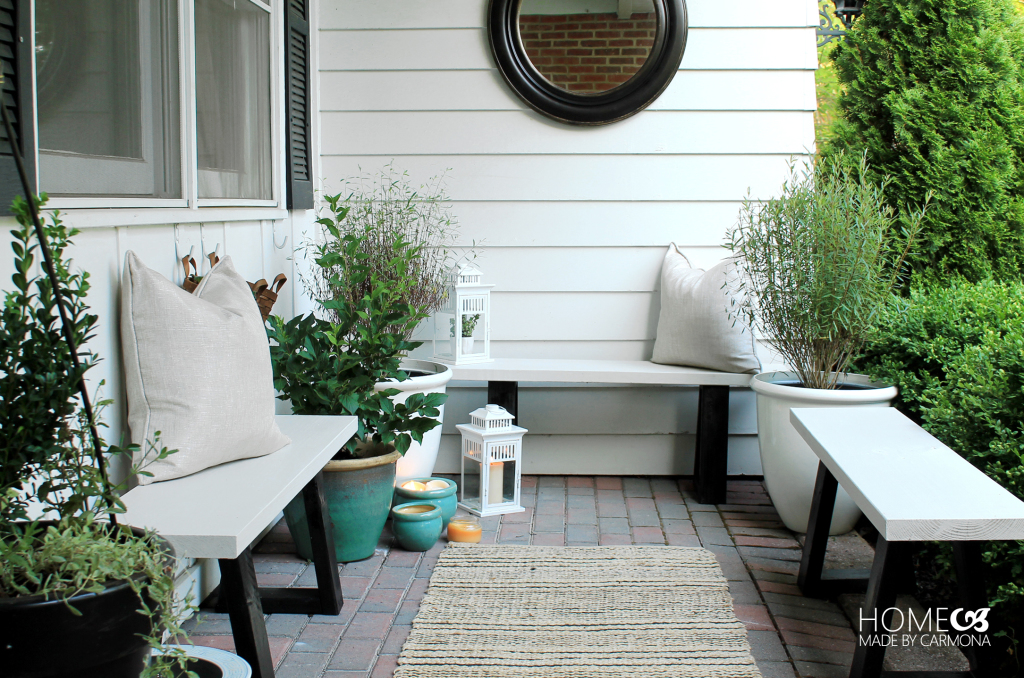 Where I lived in Ohio was absolutely stunning! The greenery was perfect, and I lived 10 minutes from the Lake Erie beaches.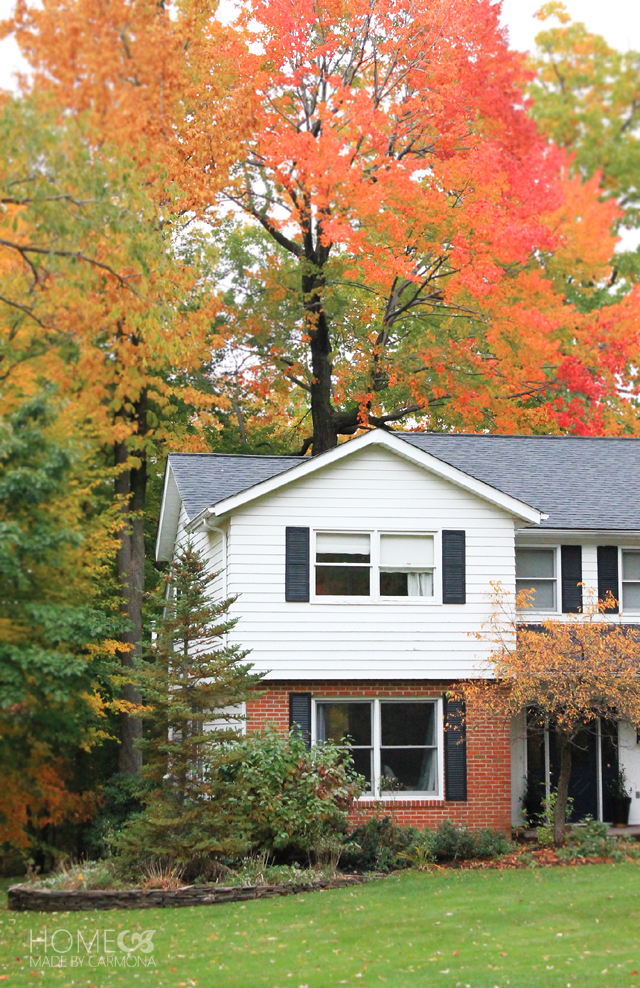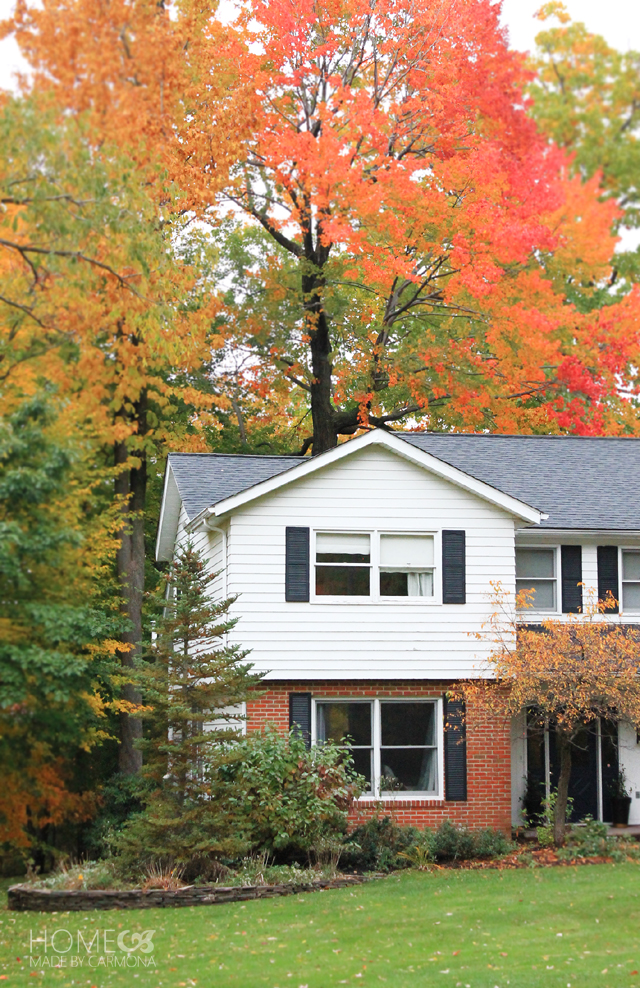 The seasons were magnificent to behold. Even the loathed winters had mornings that glistened with millions of crystaline frozen droplets on the trees, making the entire area sparkle and glisten with tiny rainbows. Cold, and not fun to shovel, but stunning I tell you!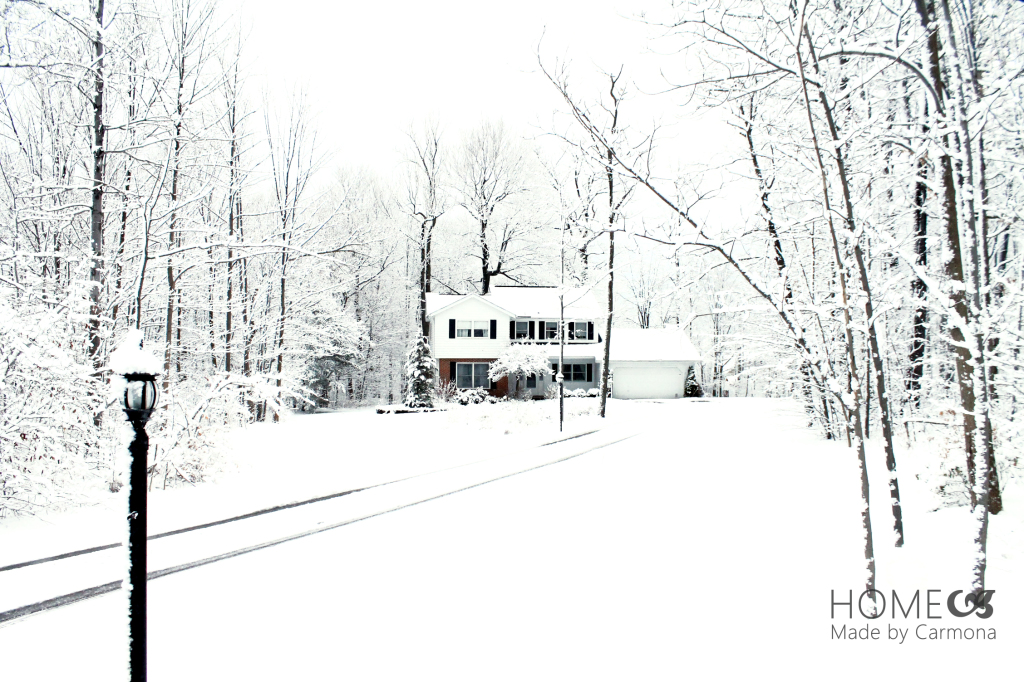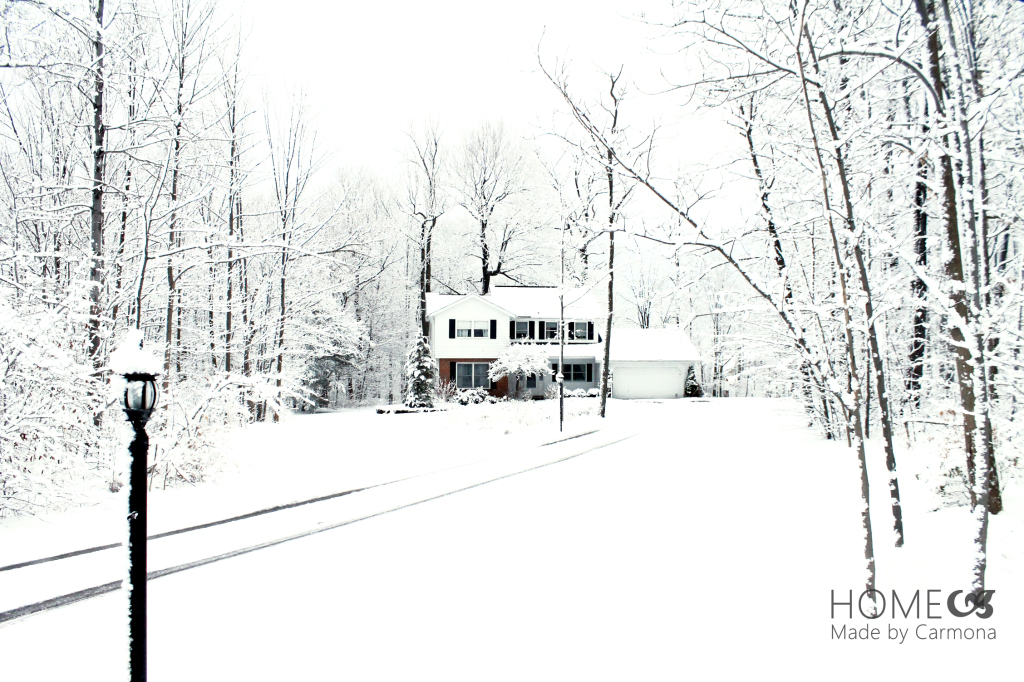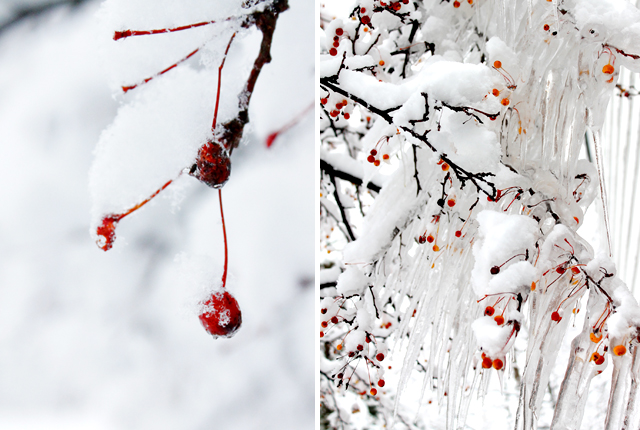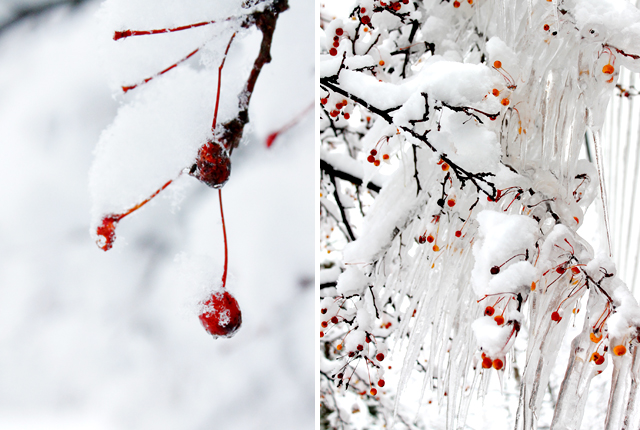 Well, it was time for a change…we knew living in Concord Ohio was temporary from the moment we got there 6 years ago. We made good friends, and enjoyed our lovely neighborhood, but when the time came to leave, we were ready.
Now a new home and adventure awaits us in North Carolina. I can't wait to show you my brand new house. Eeeep guys, I'm going to be pretty busy the next couple months. So if you don't hear hide nor hair of me… 😀


[go_portfolio id="decorate_landing_page"]