The Makers link party is giving all you creative makers the Thanksgiving week off, so I thought I'd take the day to share the snowy winter wonderland that my backyard is.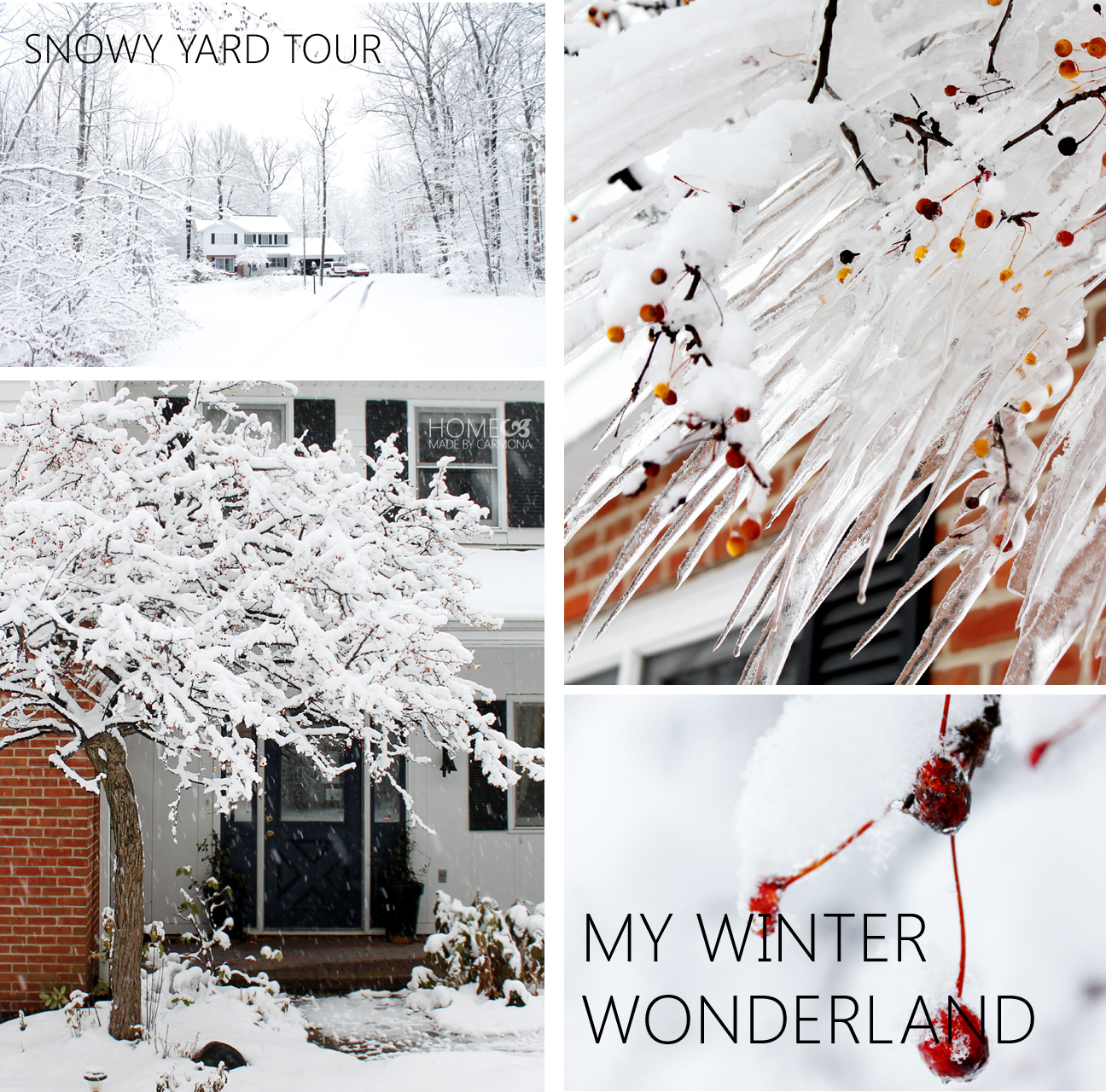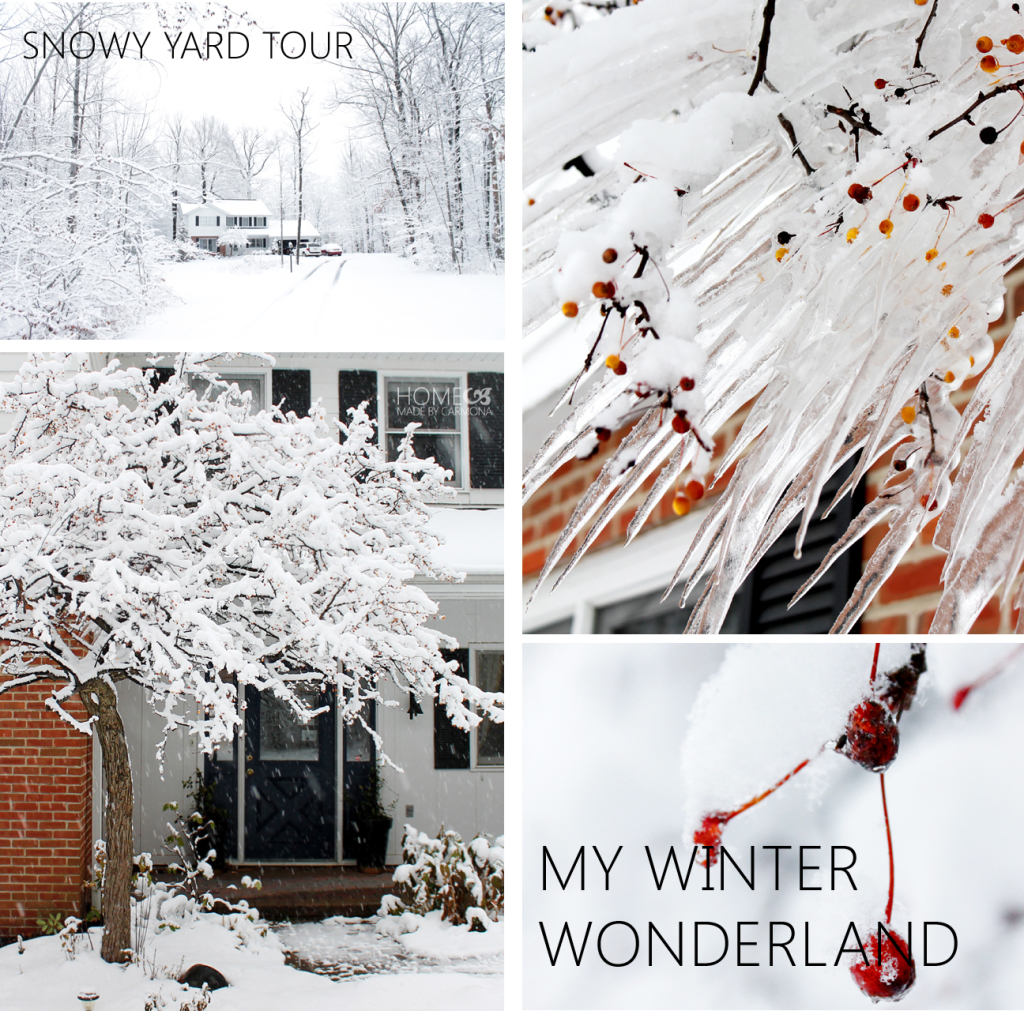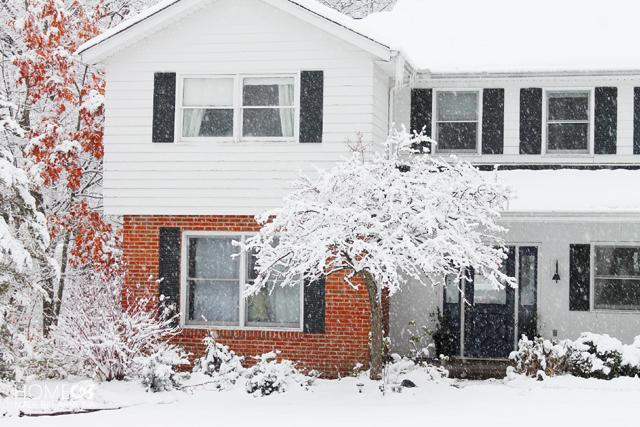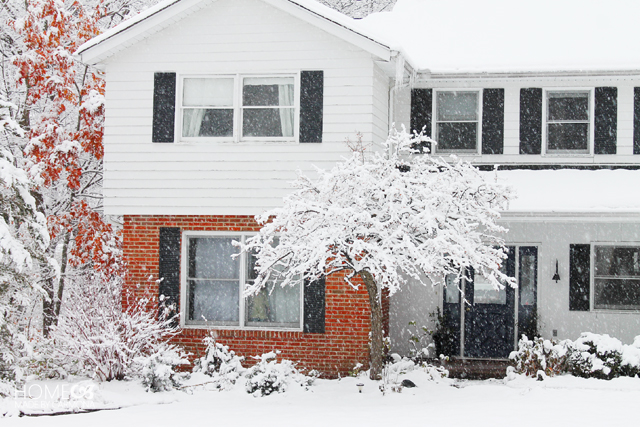 It is really quite picturesque here in the winter, but honestly if my realtor had told me this house was right on the edge of the snow belt I might have turned tail and run! 😀 I kid not when I say that on the worst snow days I can drive a mile north of my house and the snow will be several inches less, or sometimes there will be no snow on the ground at all! It's like a cruel joke.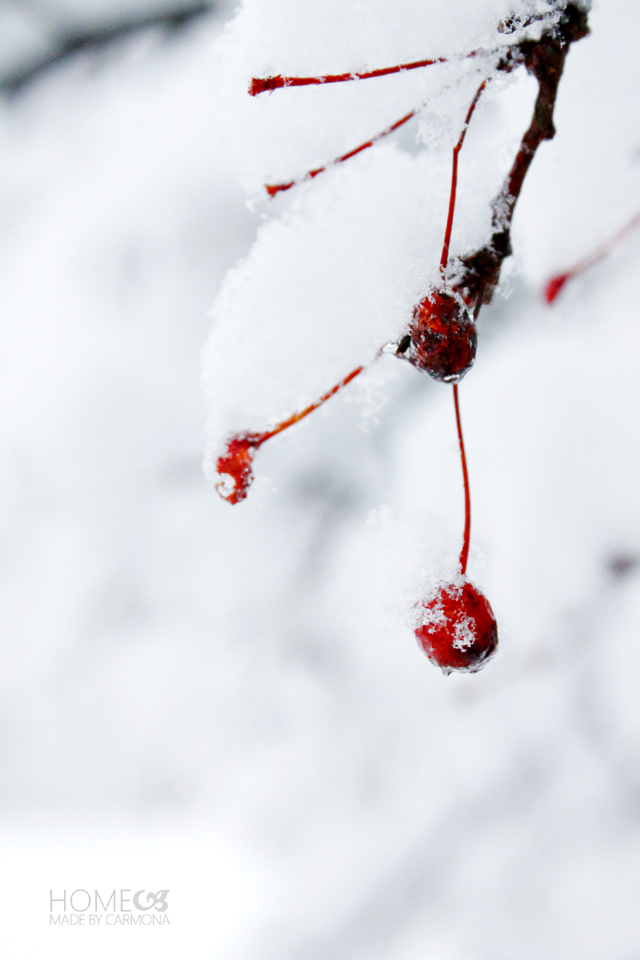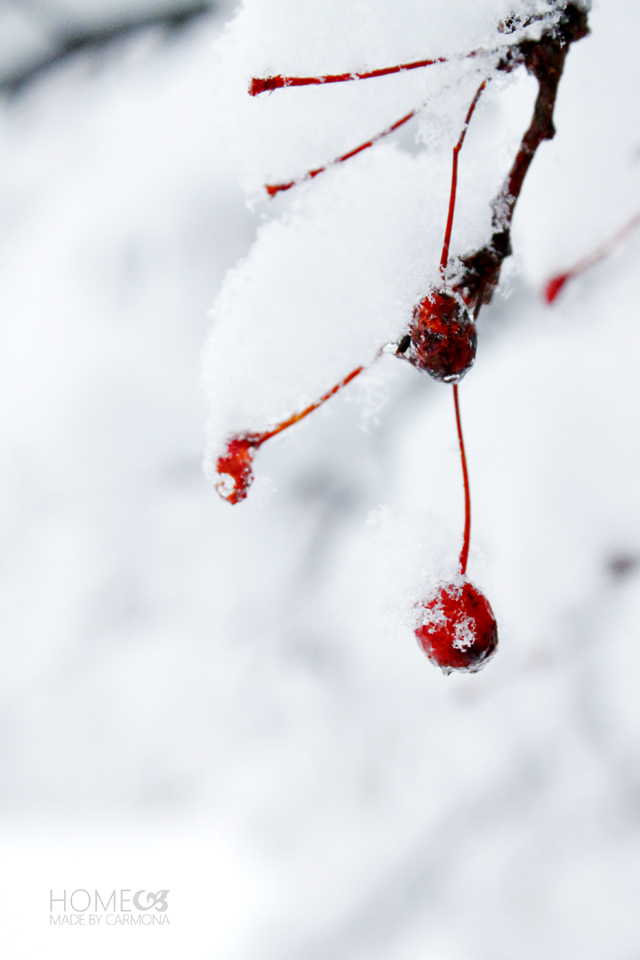 I may never grow use to the tundra I live in now (yes yes, I know I'm overly dramatic, but I'm always cold!). After all, I grew up in the desert part of Southern California where the occasional December snow dusting left the kids of the neighborhood wide eyed and jubilant. It is definitely not that way here in Northeast Ohio!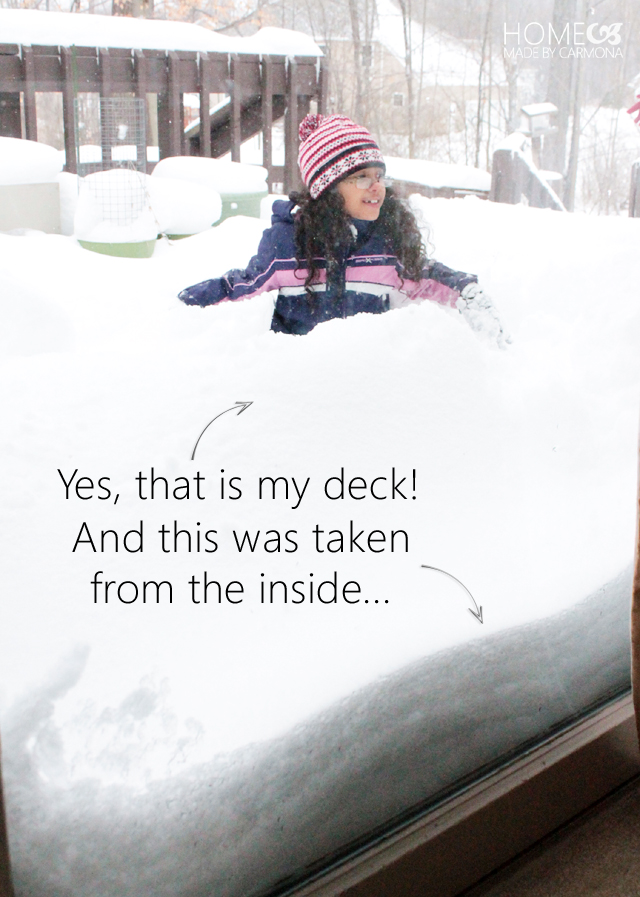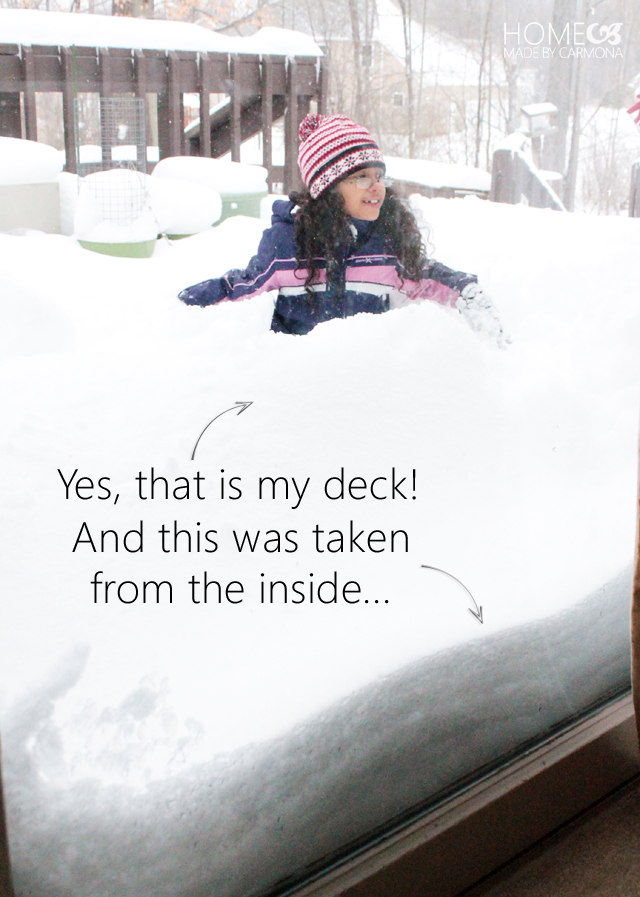 My husband and my kids on the other hand are snow babies, born in the colder states of the Midwest. They love it! It means snowball fights, and sledding down the deck stairs all the way to the furthest part of our backyard below.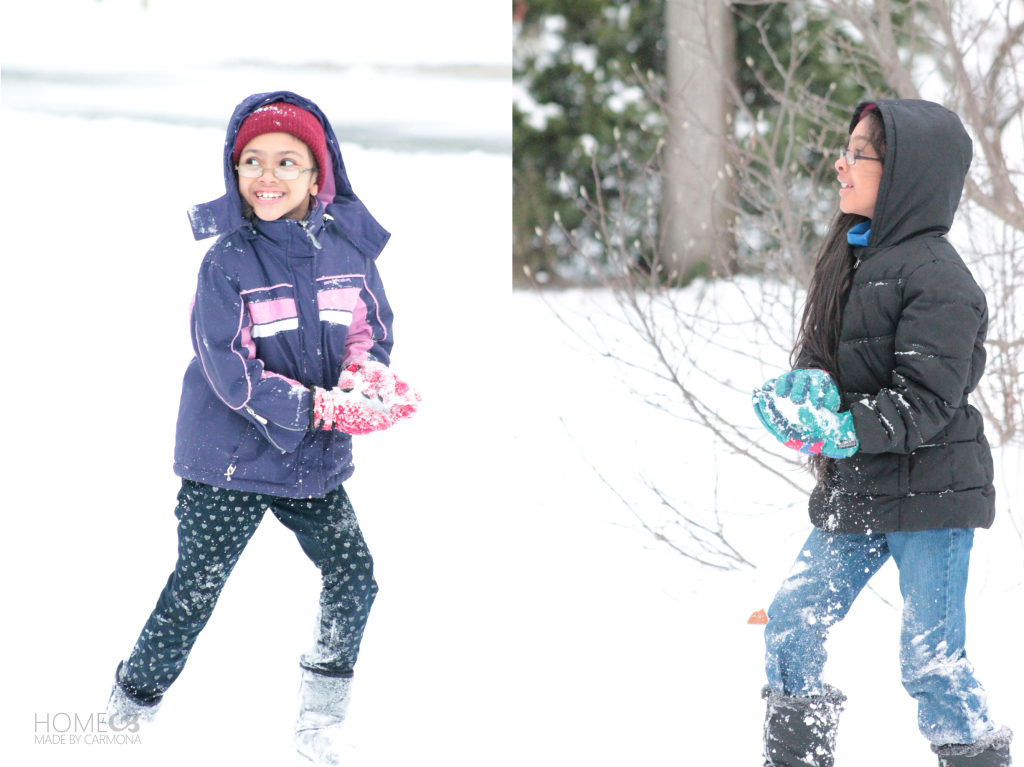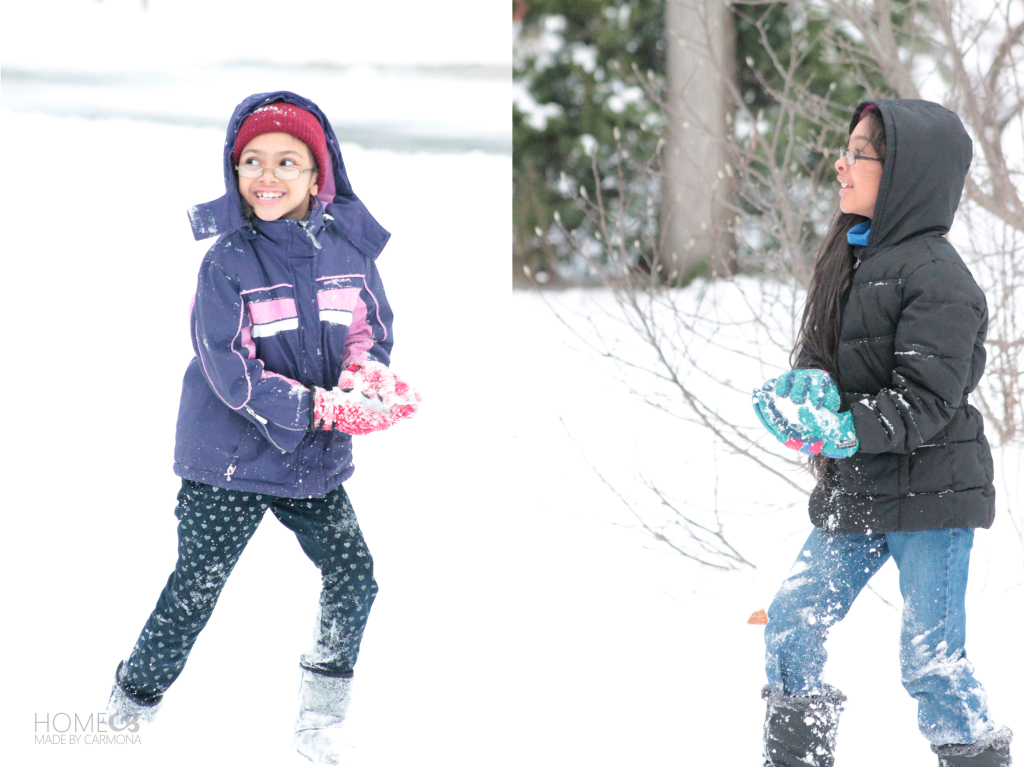 For me it means learning how to use a snow blower and shoveling pathways. The first year we moved here we hadn't bought a snow blower yet, and I stood at the end of this loooooong driveway with a shovel in one hand, frown on my face, and my phone in the other hand listening to my husband explain that I needed to clear the driveway before he got home from work because there was no place to park. After the first rough winter using shovels on this long driveway (I think I got ripped that year! Haha!), we finally bought a snow blower in time for winter #2 which ironically turned out to be a mild one! Figures.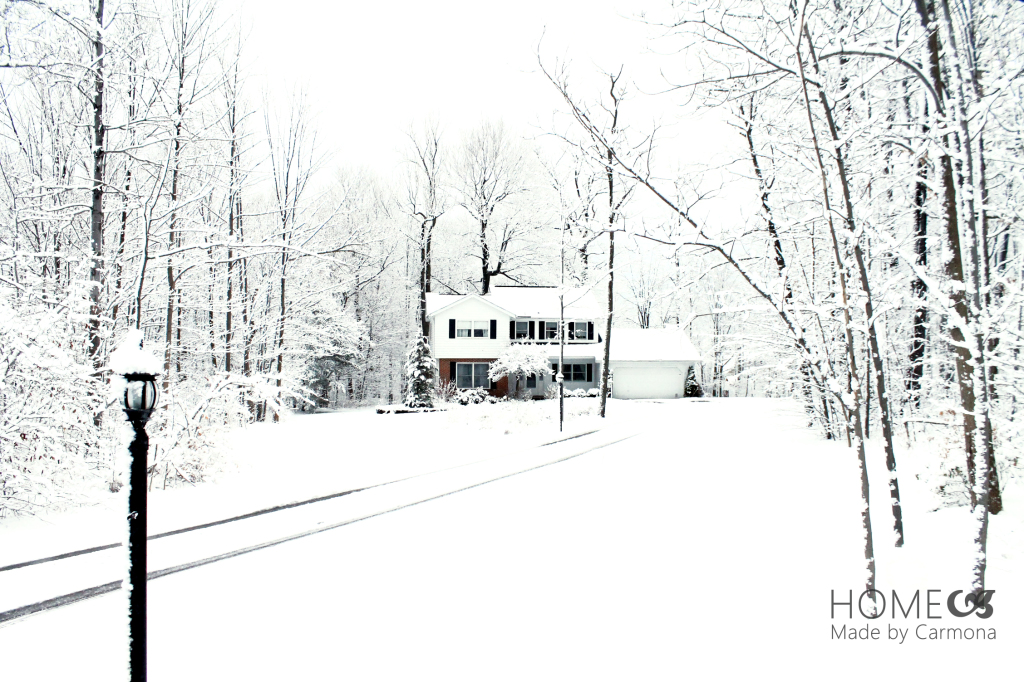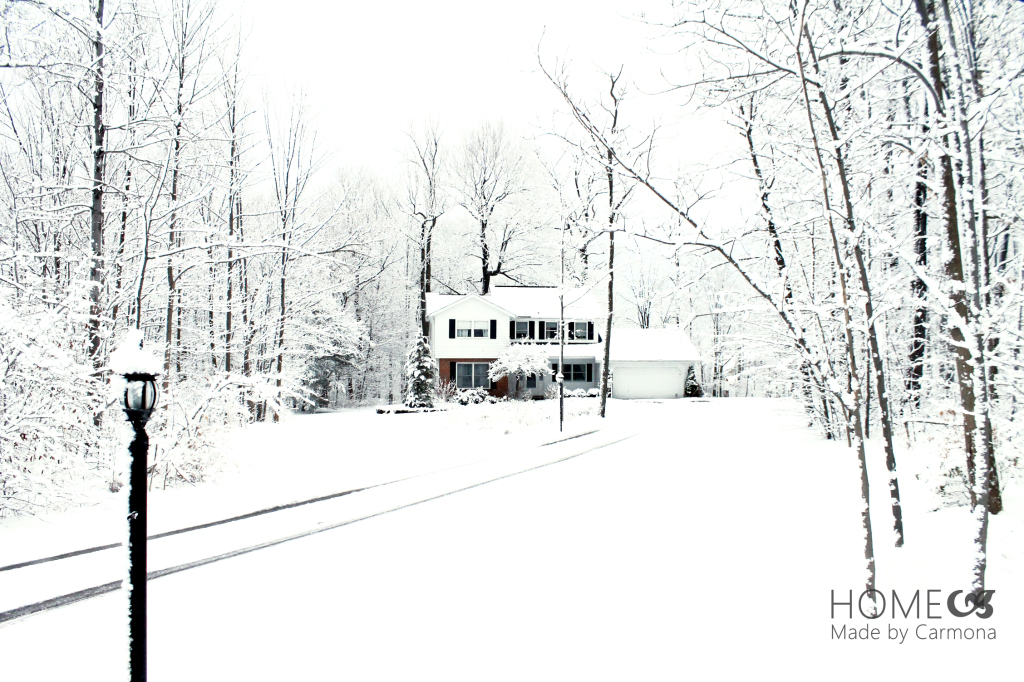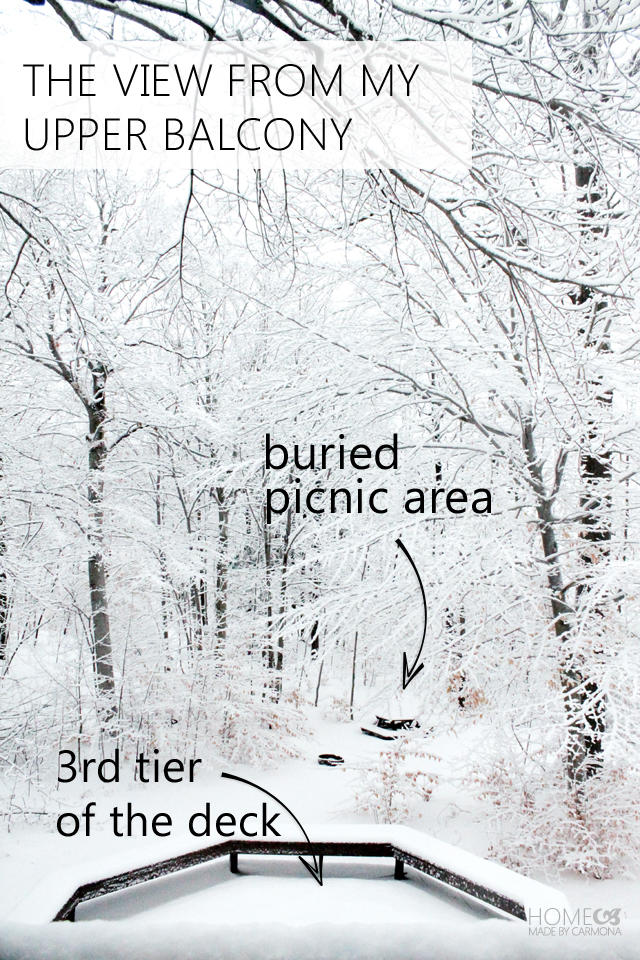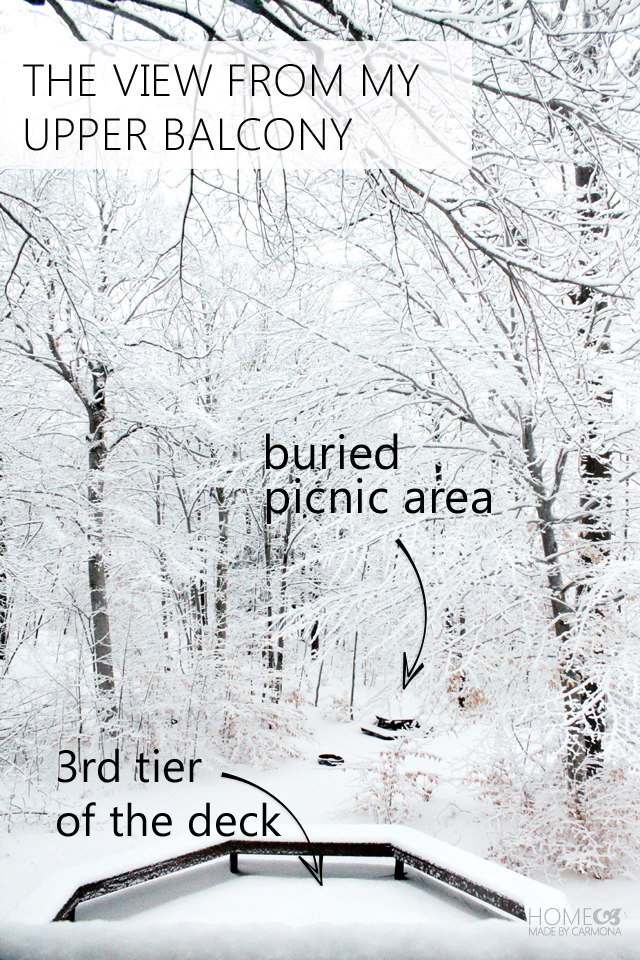 I'm a bit dramatic about the snow, but I don't mind as long as we don't get those grippingly cold days and I can stay indoors.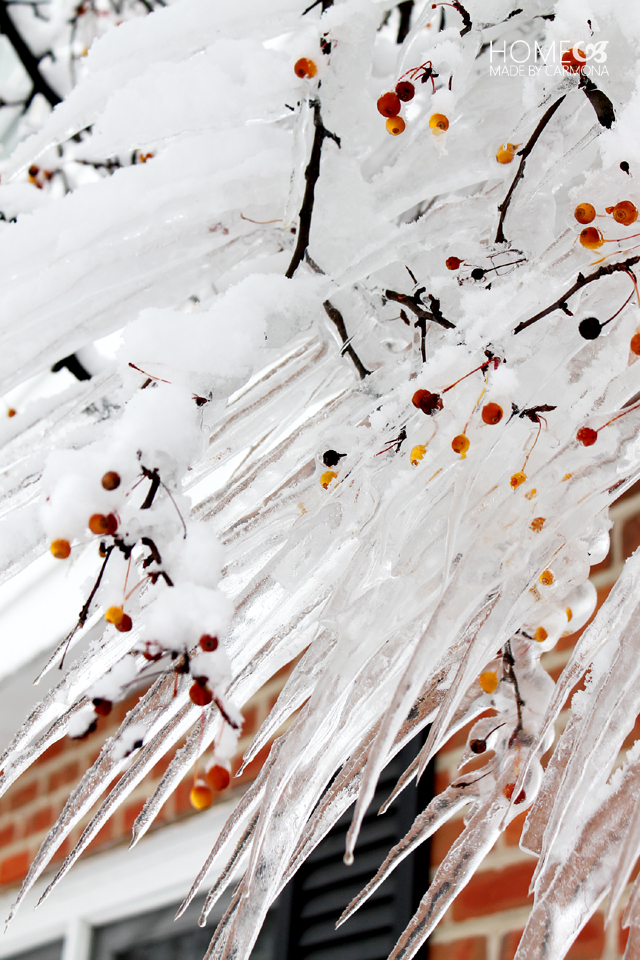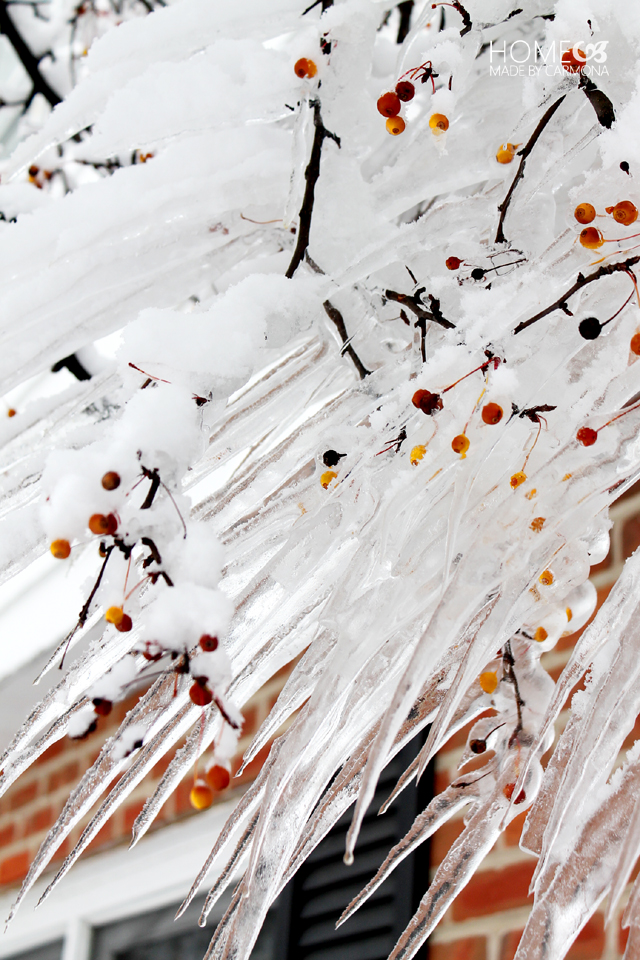 It is a photographers dream here after an ice rain storm. The trees aren't covered in snow, they are laced with these incredible droplets of ice everywhere. It is a wonder to see, but there is definitely no driving anywhere that day! I have quite a bit of ice that gathers on my house… it's actually not good, my gutter system and a few other things need to be replaced… but I joke that I'm just "decorating" for the holidays with authentic icecicles.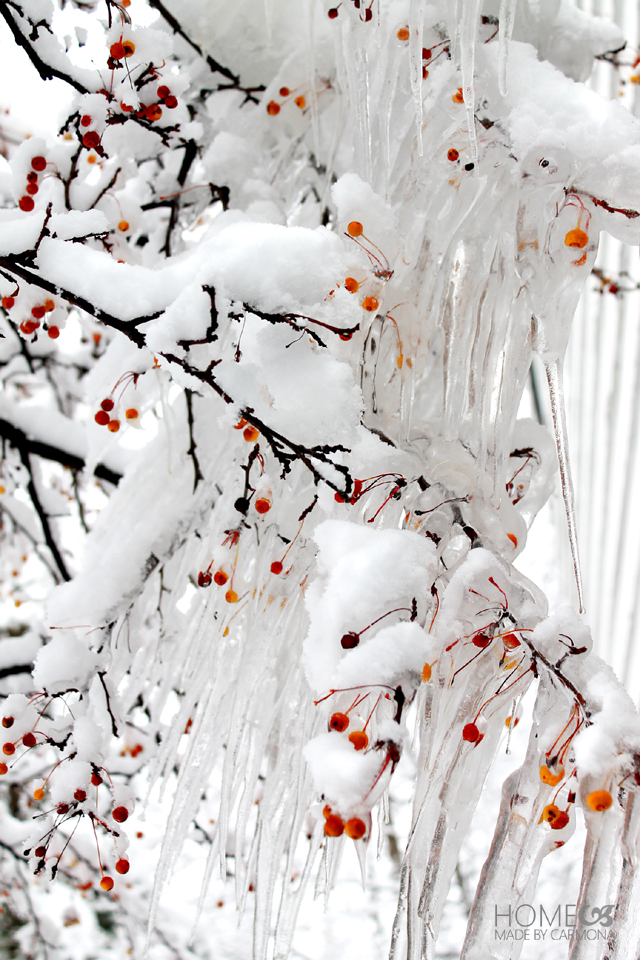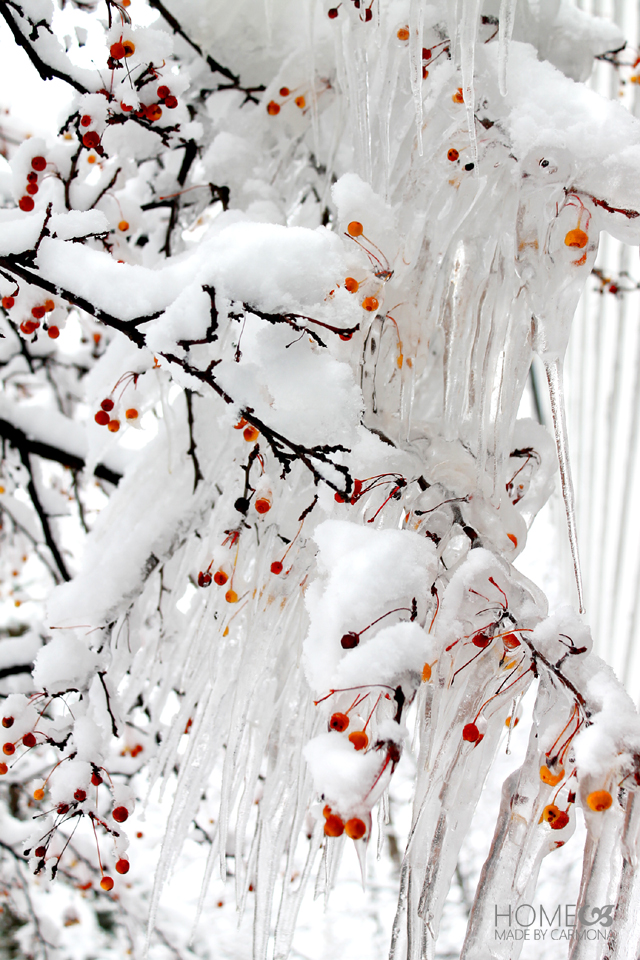 Well, I hope you enjoyed my winter wonderland from a cozy and warm location! 😉 Happy Thanksgiving and have a wonderful winter!


If you think the winter is pretty, you'll REALLY love fall! Tour my fall yard here.