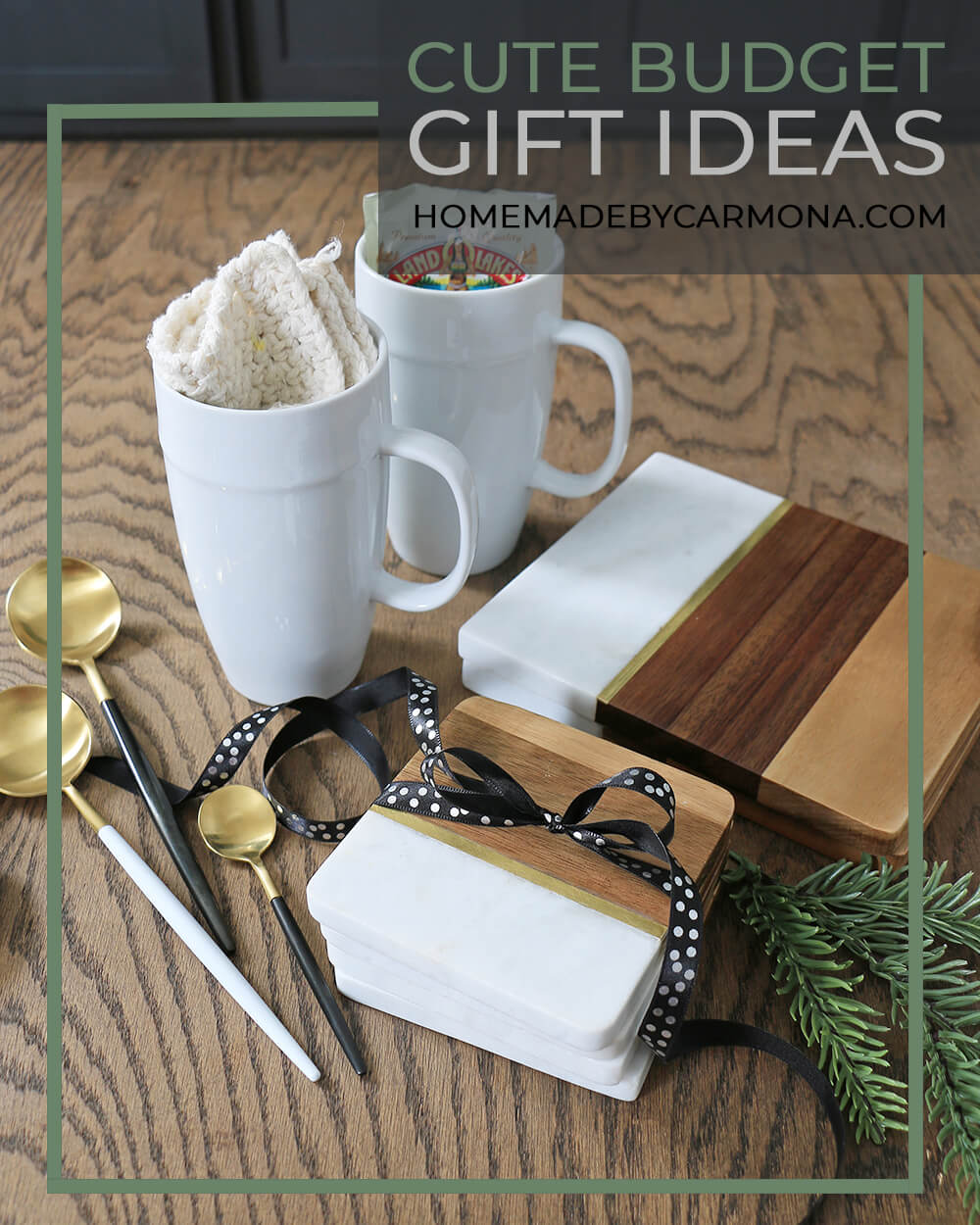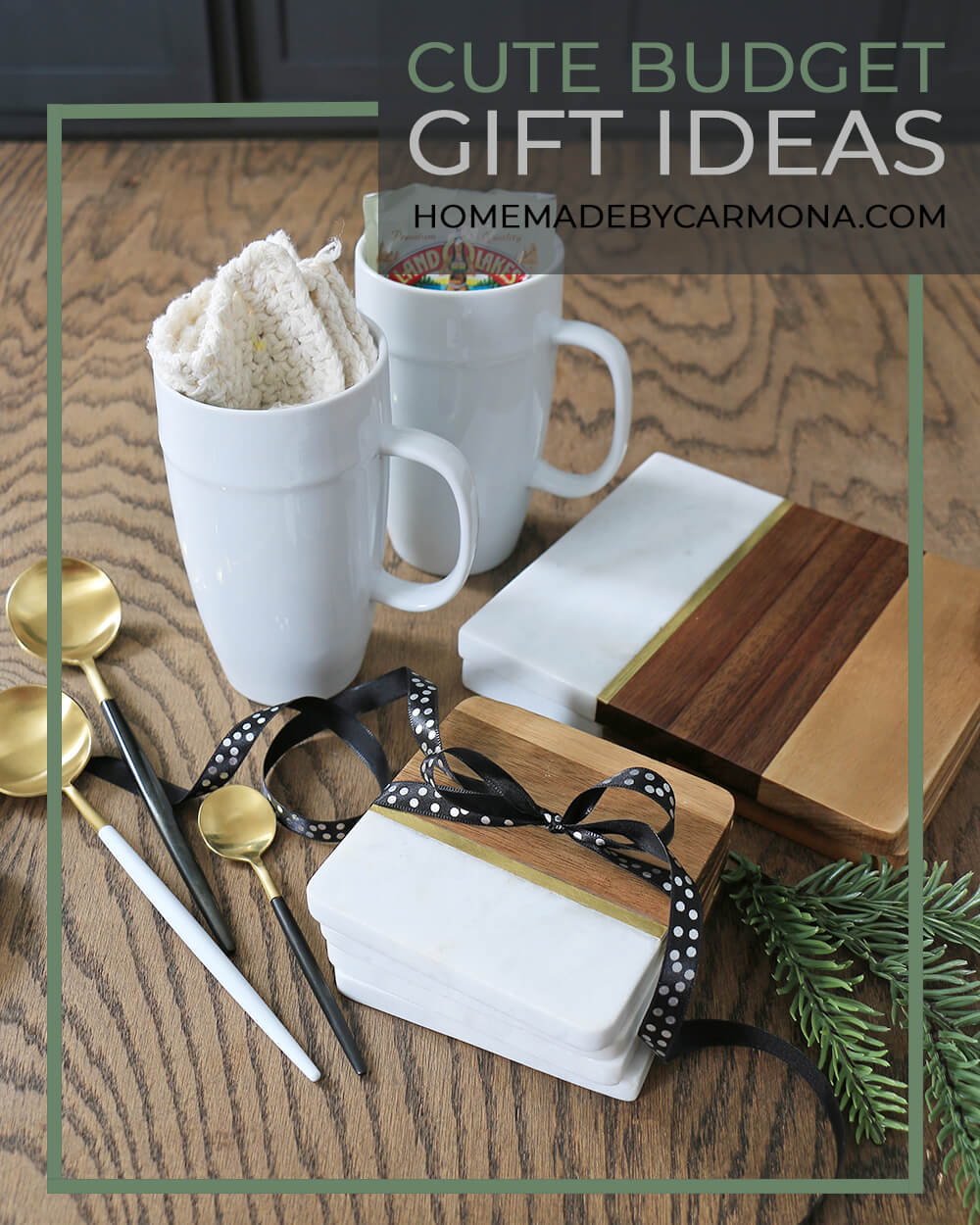 *This post is awesomely sponsored by Better Homes & Gardens brand carried exclusively by Walmart. Affiliate links contained below.
It's that time of year when everyone is Christmas shopping for their loved ones, and trying to figure out the perfect gift. But it isn't only loved ones that can be difficult to shop for (especially while on a budget). It's those obligatory gifts you get for the office Christmas gift exchange party, or the neighbor around the corner who waters your plants when you are on vacation.
When in doubt I go with one of three easy gift themes that anyone can put to good use:
The Gift of Artwork & Memories
General Food or Kitchen Related Goods
Candles & Comfort
The Gift of Artwork & Memories
Let's talk about this a moment…I know I am partial to art, but I'm not necessarily talking about actual art this time. Although, to be clear, I think everyone should have beautiful art pieces in their home. This time I'm talking about gifting someone memories, or at least a way to display their fondest memories.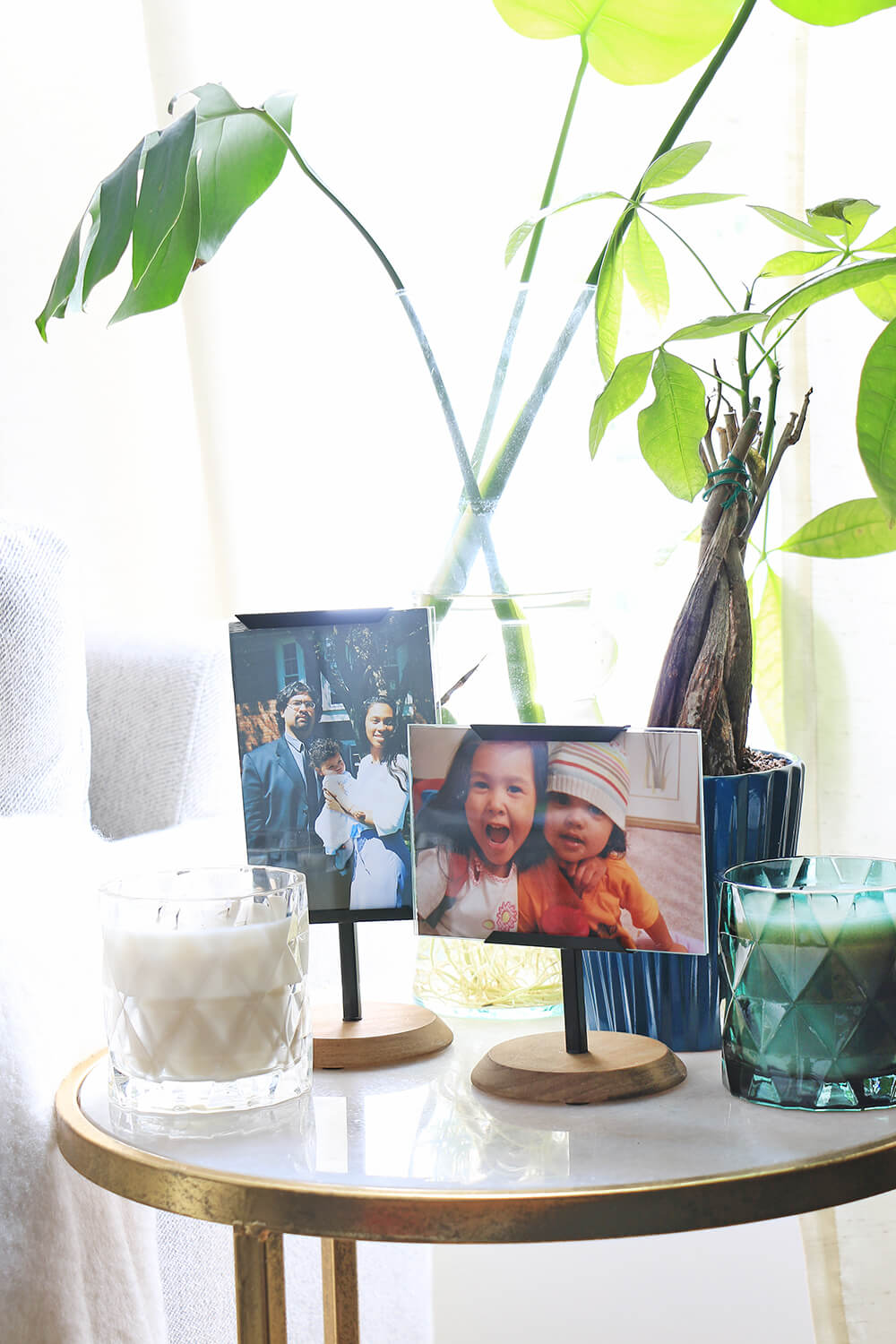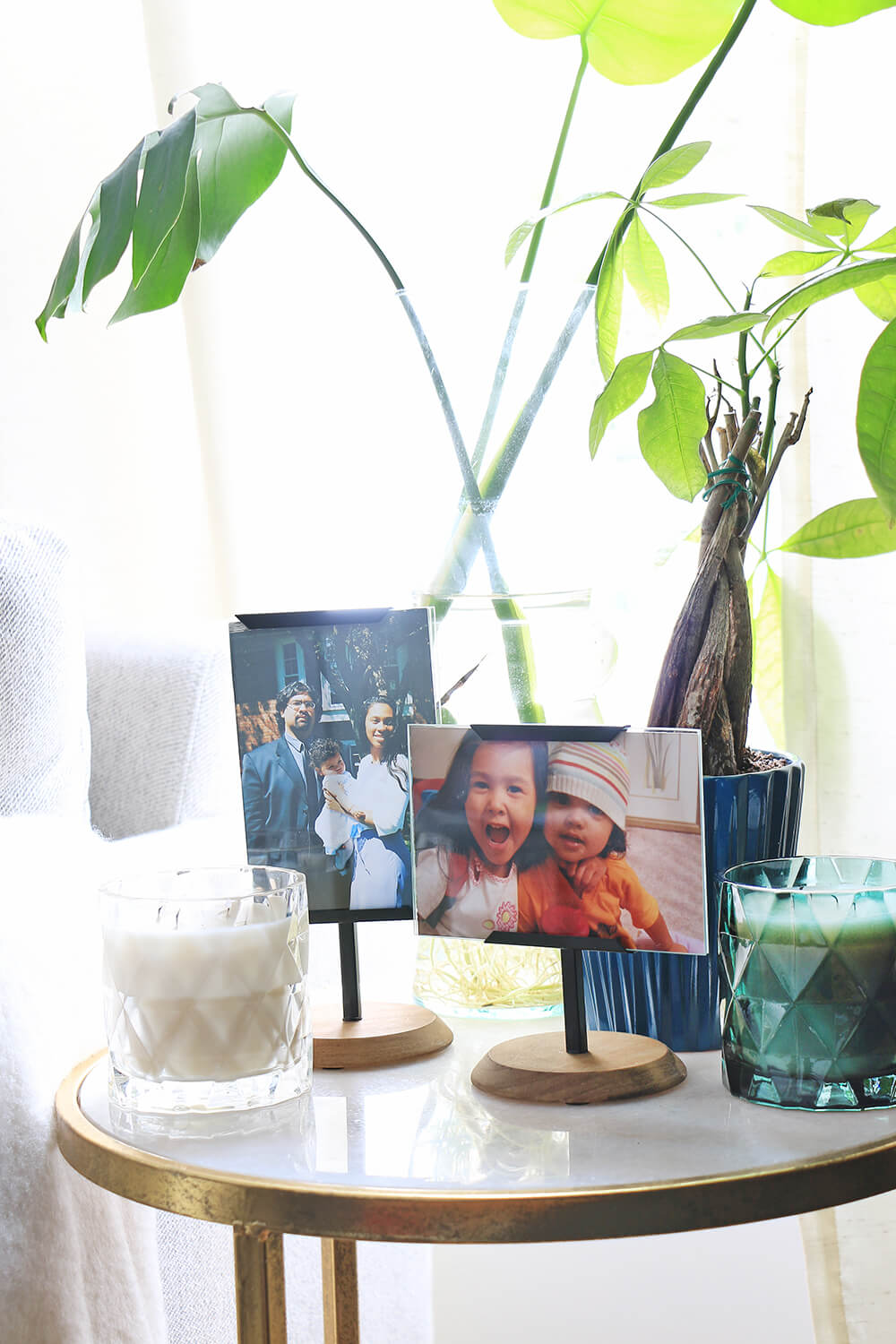 Whether it is framing a sweet little drawing from their grandchild, or the picture of the last fun outing you took with your good friends (or family). Either way, let them know the gift is the fun memory for the moment, but they can rotate the picture in the frame when they go to display it in their home. That gives them the freedom to put whatever in these cute Better Homes & Gardens frames they wish.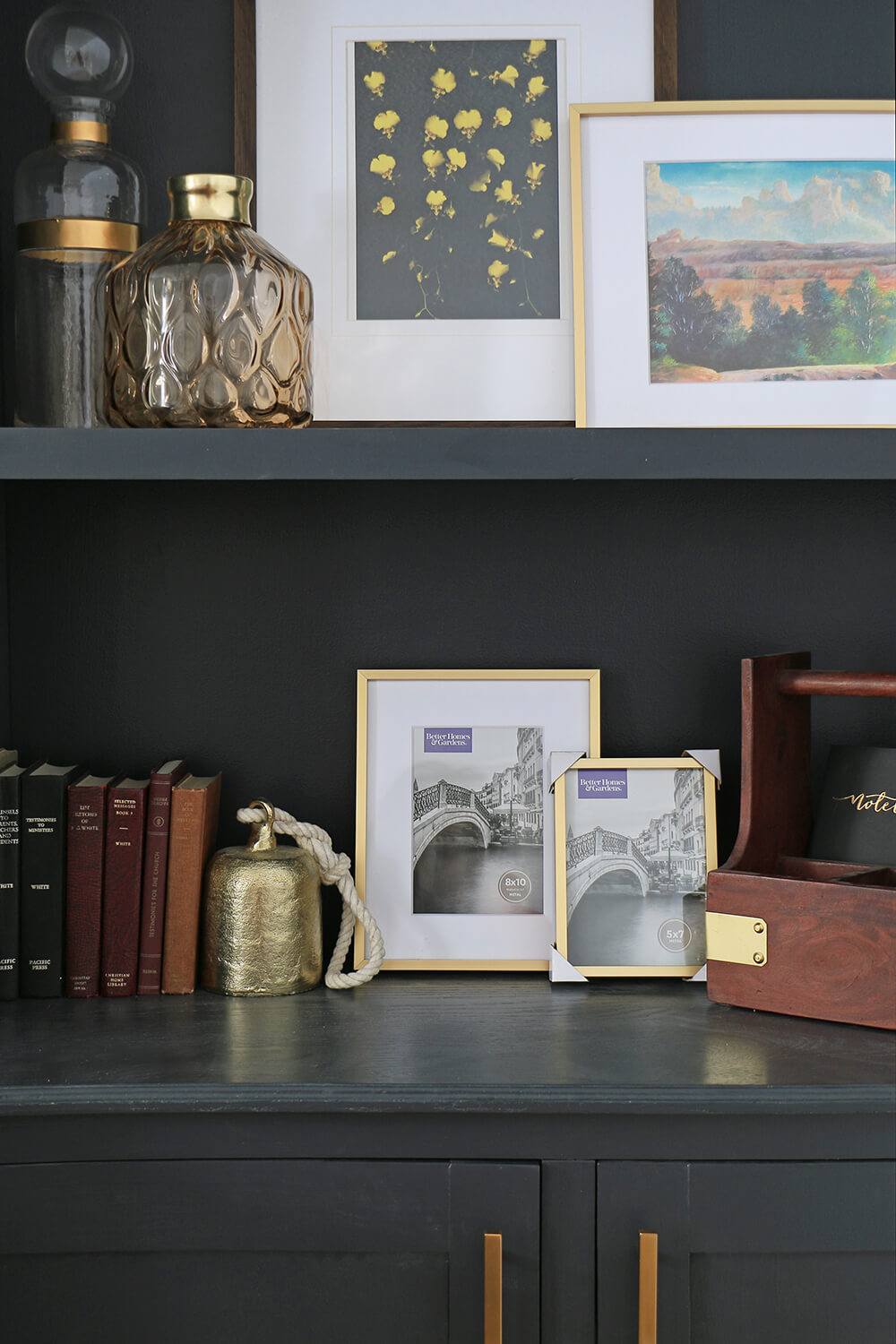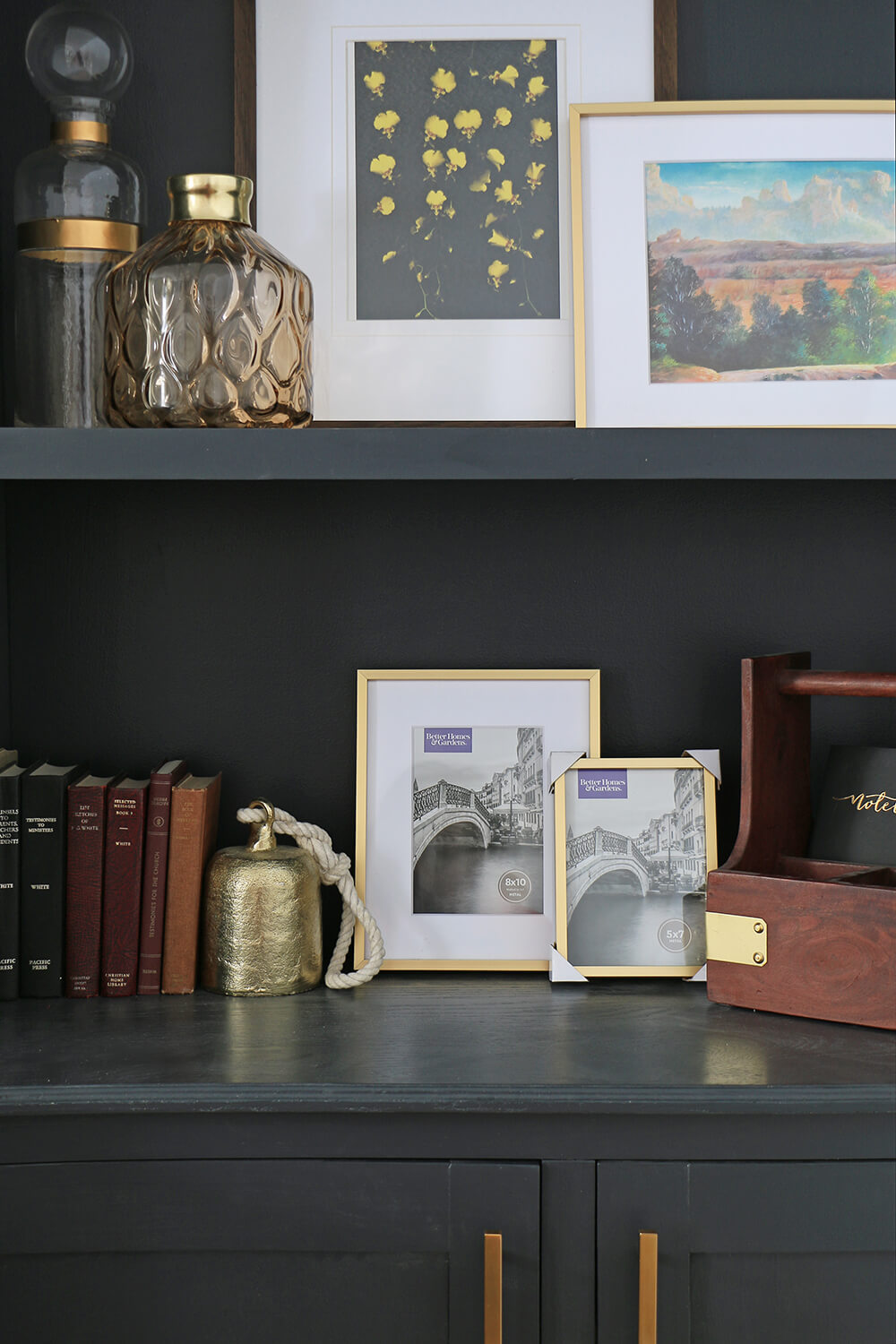 If this is being given to an acquaintance and you don't have any picture memories to give, then a nice little piece of art could be just the ticket…or you can gift these pretty frames just as they are!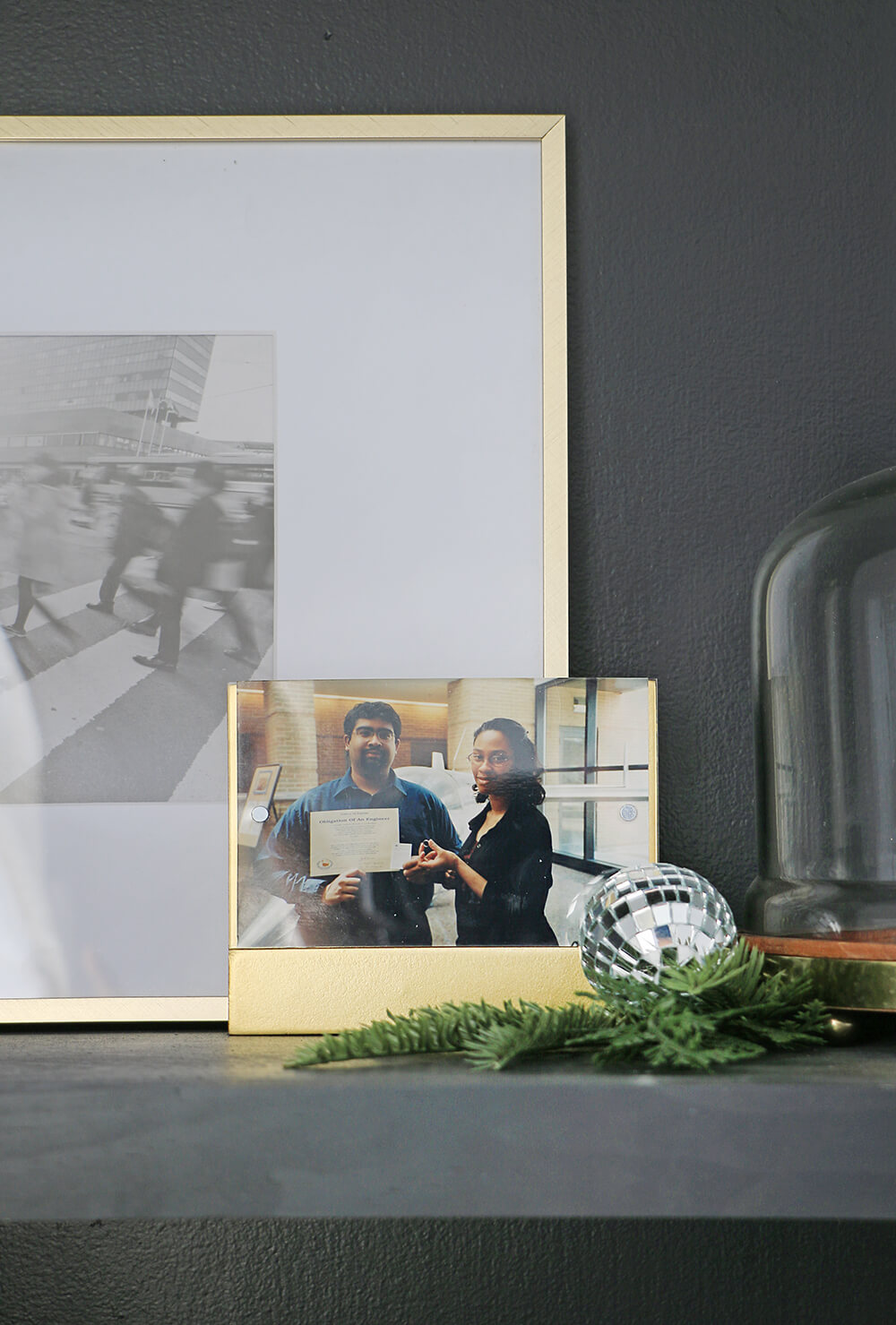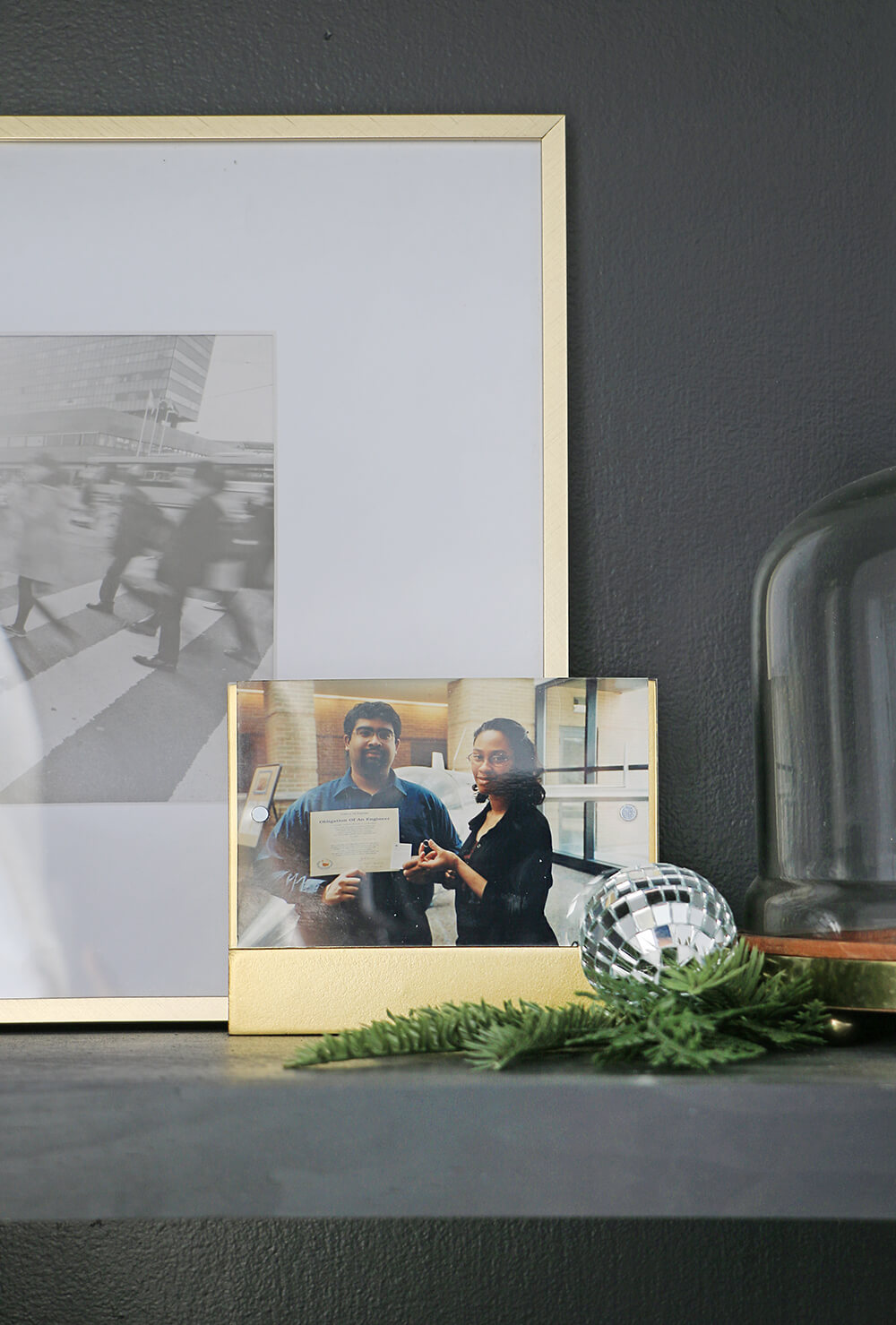 (Wow, who are those super young whippersnappers? I'm 5 months pregnant there!)


The Gift of Kitchen Goodies & Edibles
My second fallback theme is all things food or kitchen related. No, I'm not saying give them a ton of kitchen gear they may or may not need. I'm saying use this as a base to customize a gift.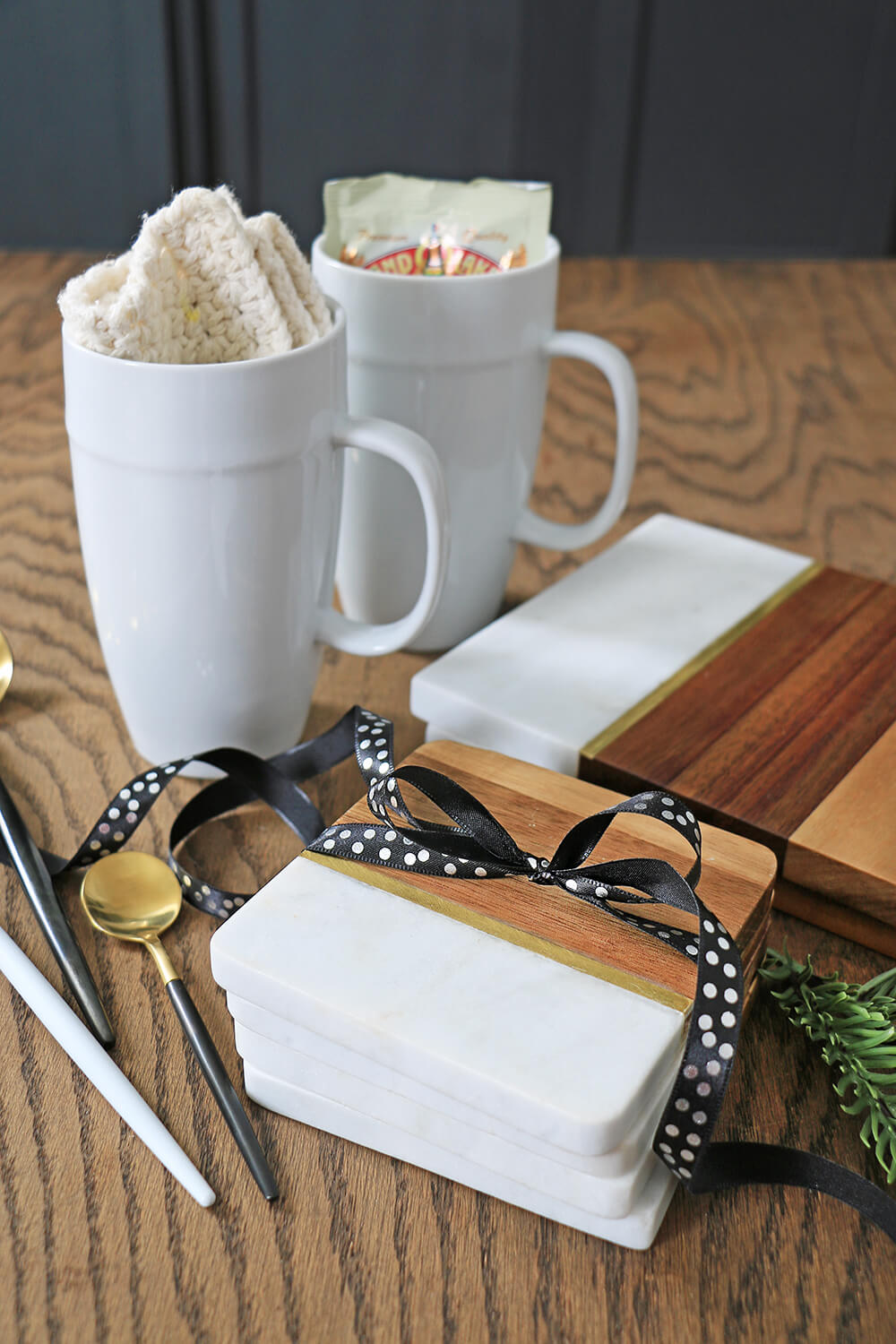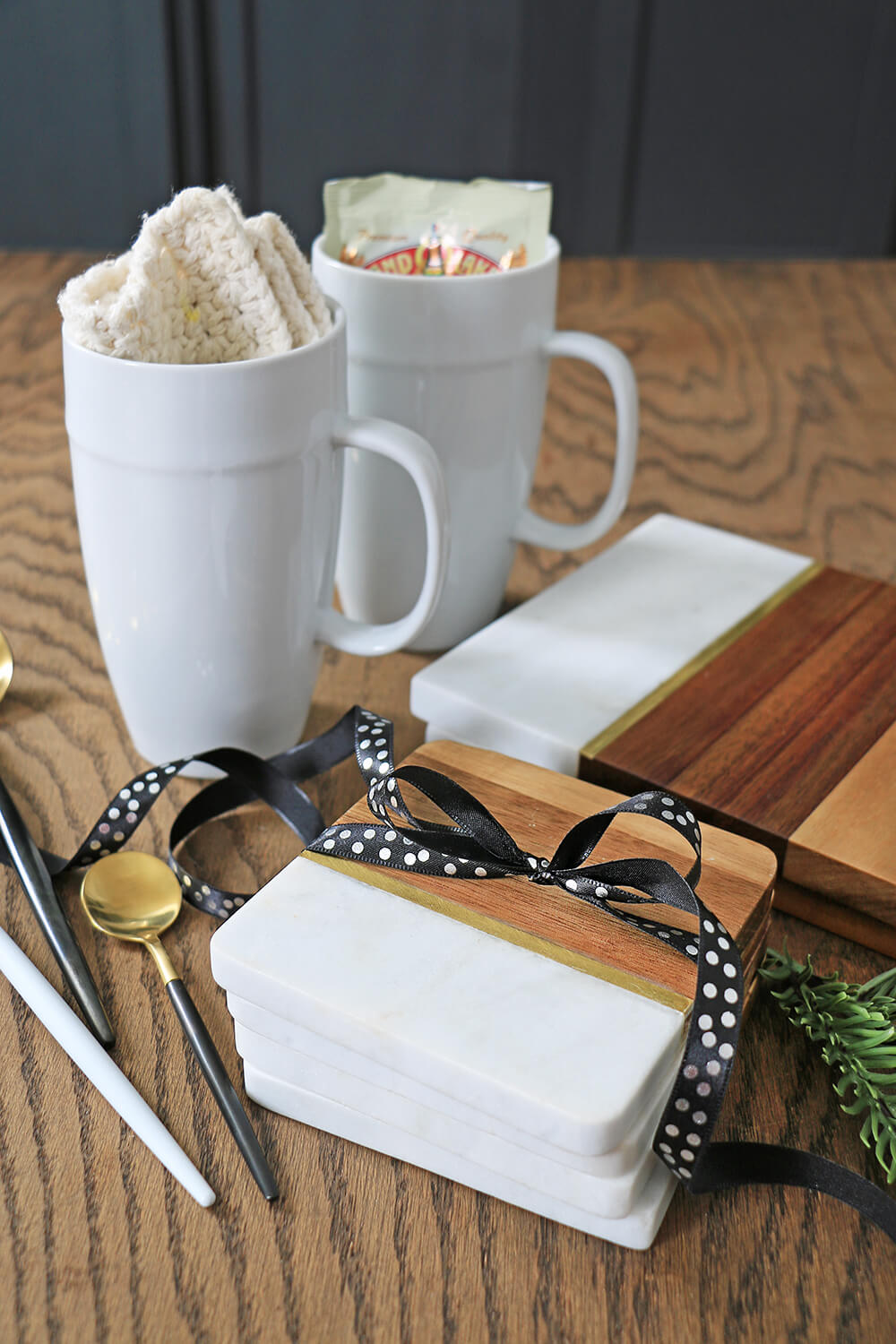 I'm all about filling mugs, bowls, or even canisters with goodies, and who couldn't make good use of a set of cute coasters to go with those mugs? It gives the person a useful item, but with a personalized touch that they will love!
Everyone cooks, so if you really want to go in the kitchen gear direction, give them a favorite cookbook with a note detailing which recipes you love most, and the entire stunning Better Homes & Gardens marble + acacia wood kitchen set! From the trivets, to the coasters, and the cookbook holder!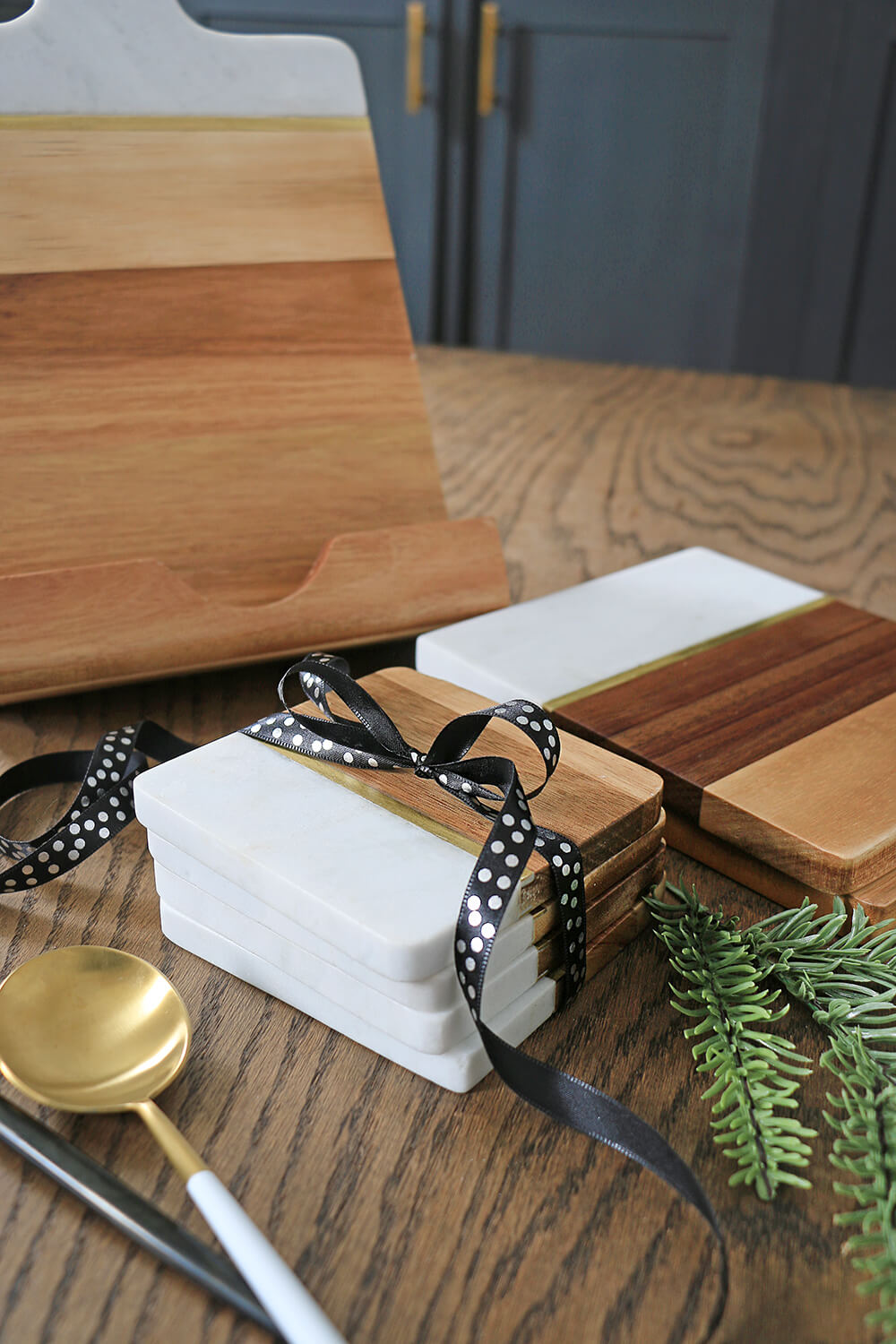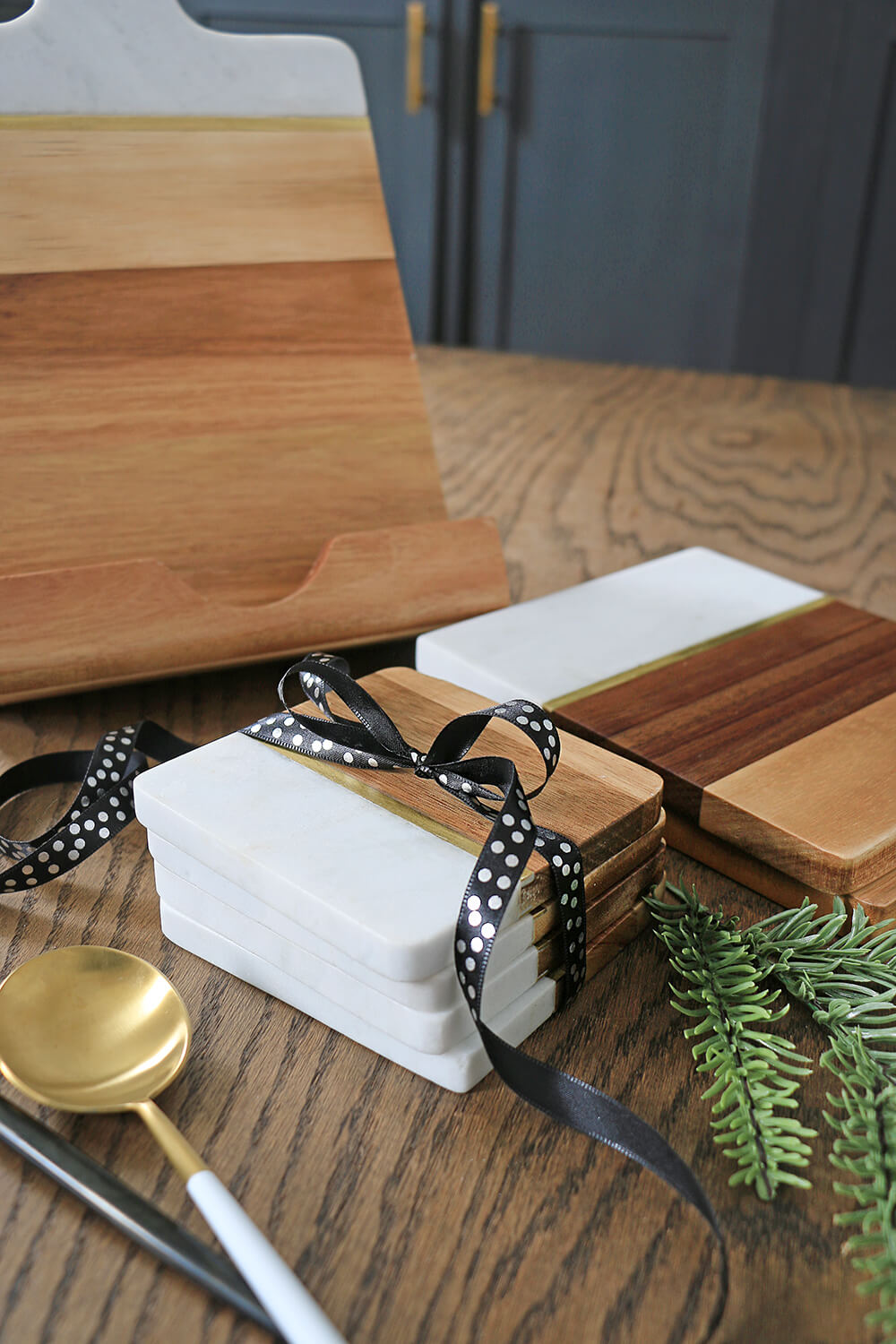 If you aren't sure they are big on cooking, why fill a ceramic canister with cookies and goodies?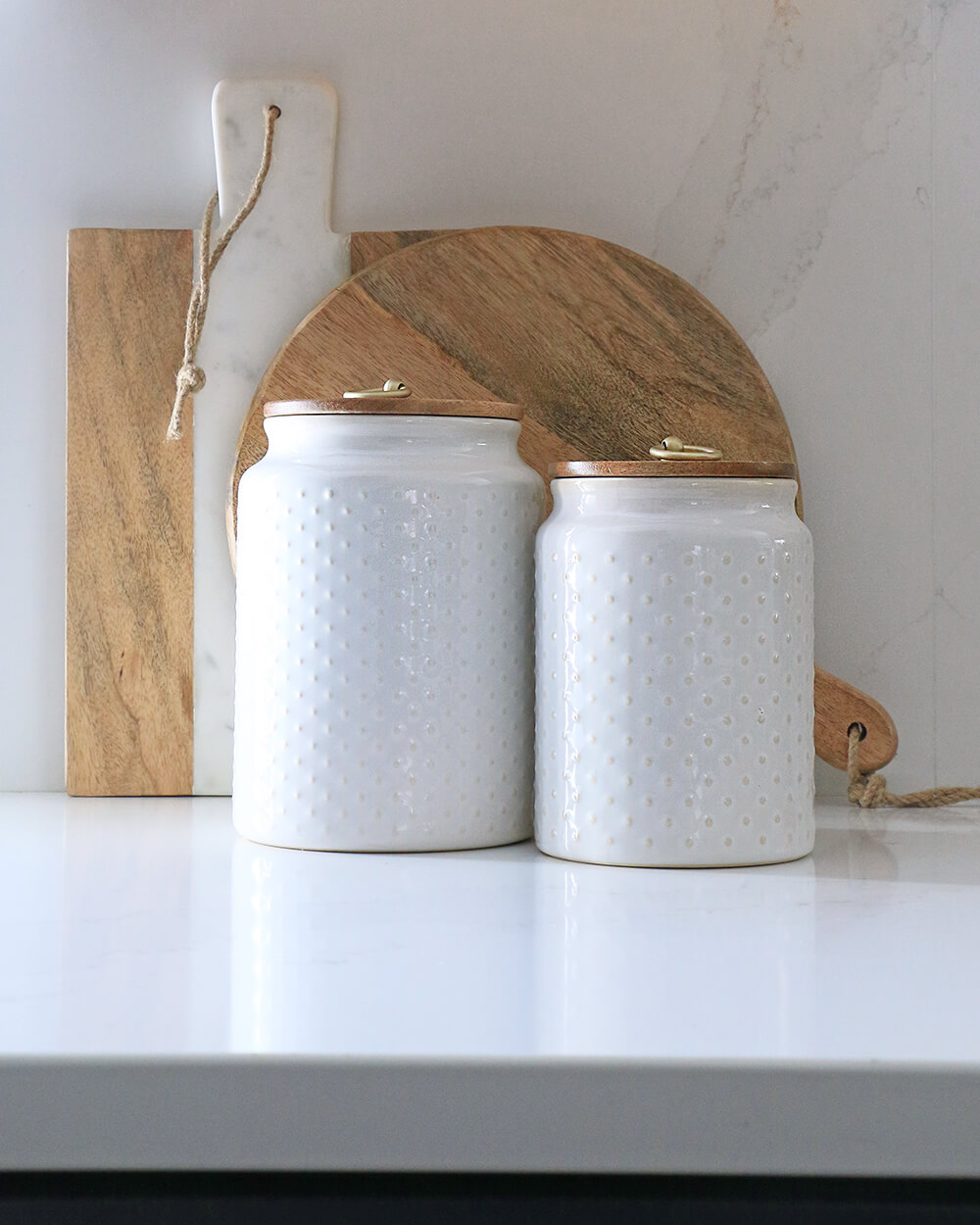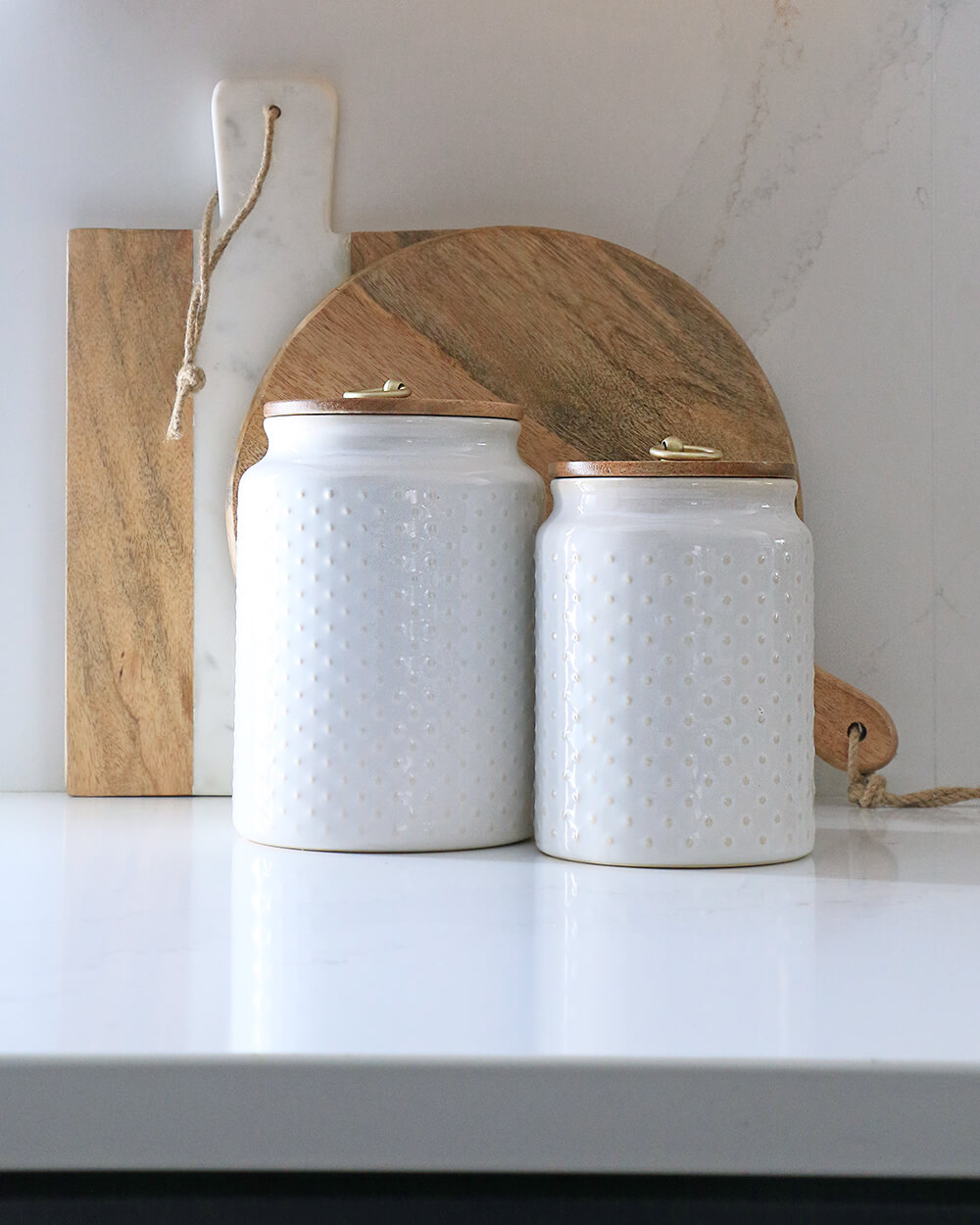 The Gift of Candles & Comfort
When all else fails, most of us will appreciate a warm throw for the season, and a set of scented candles that are reminiscent of the holidays.
It is simple, elegant, and doesn't cost much to put together in a cute little gift basket, and you can still keep it under that $25 limit!!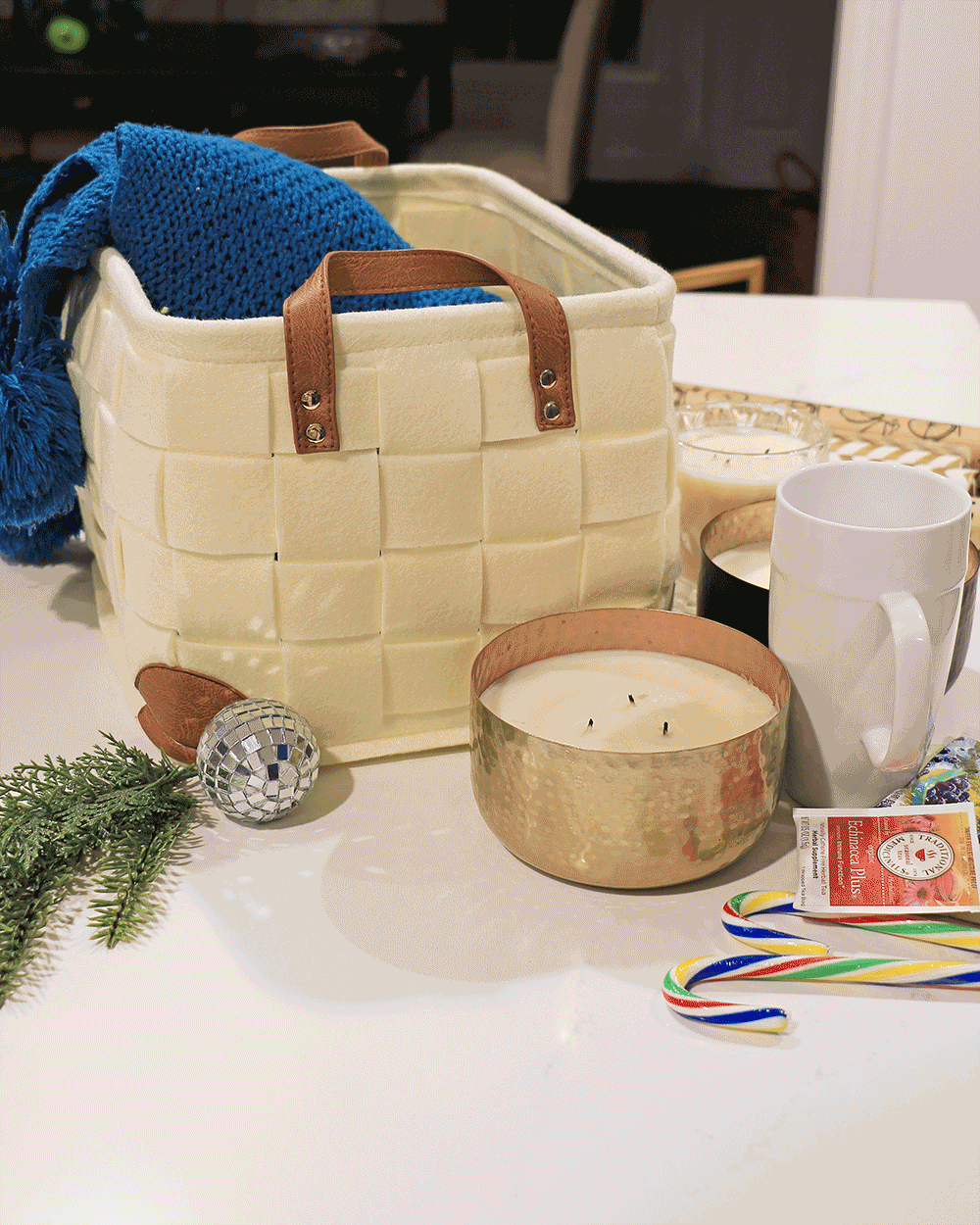 Everyone loves a stocked basket of goodies! You can personalize each basket to your loved one, but include the same basic "comfort" items such as a throw, candles, essential oil diffusers, etc.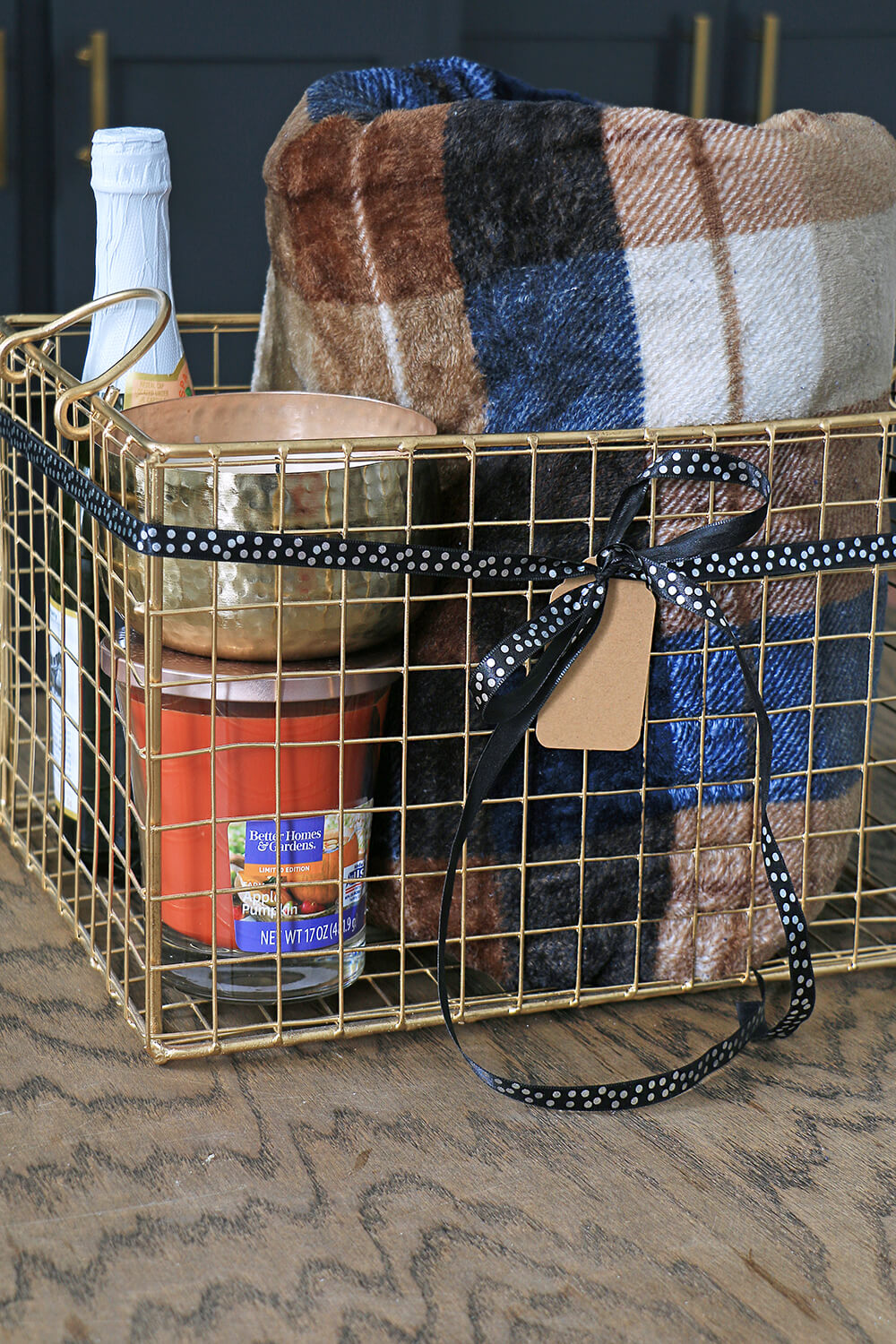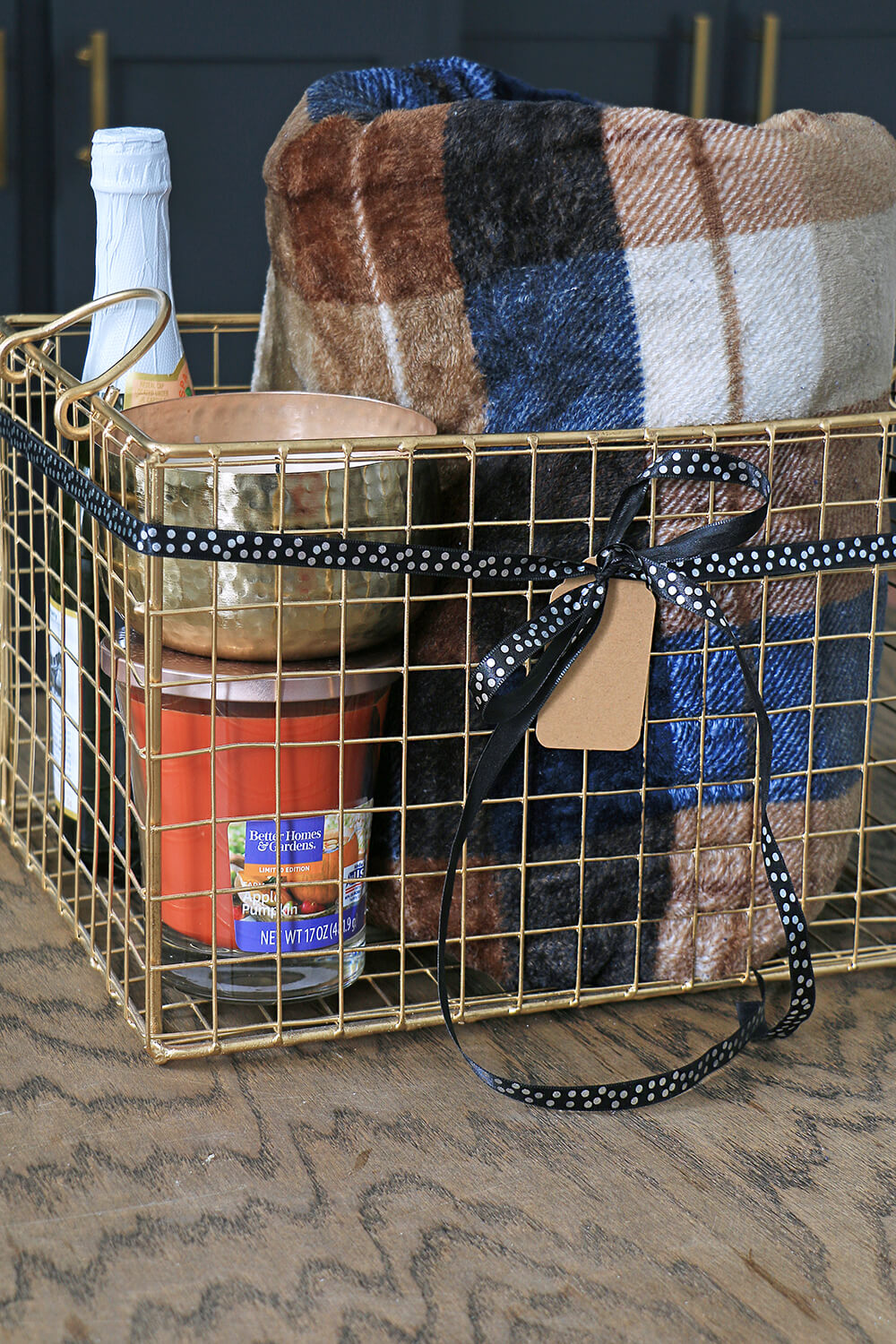 I still have friends thanking me for last year's "relaxation" gift basket!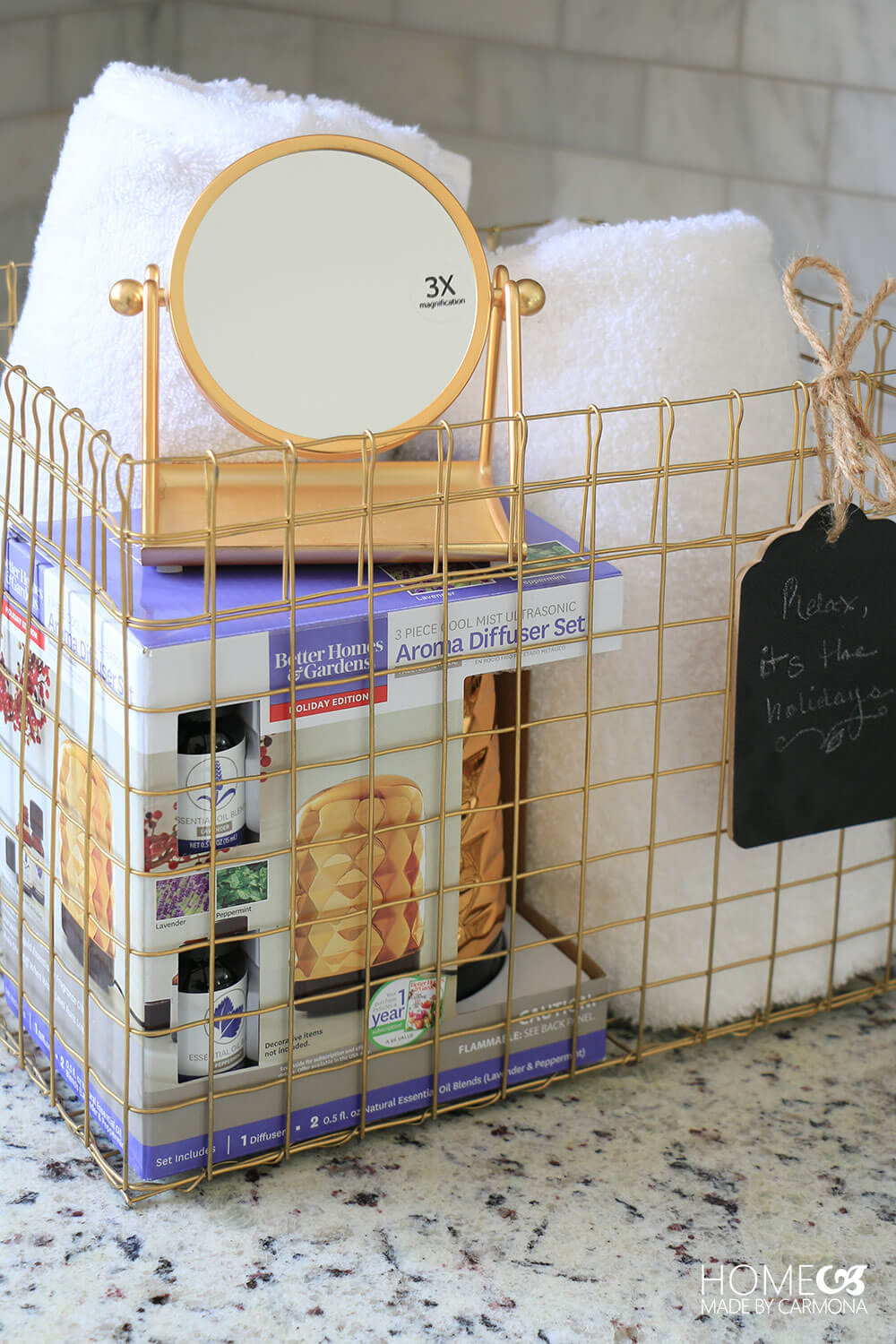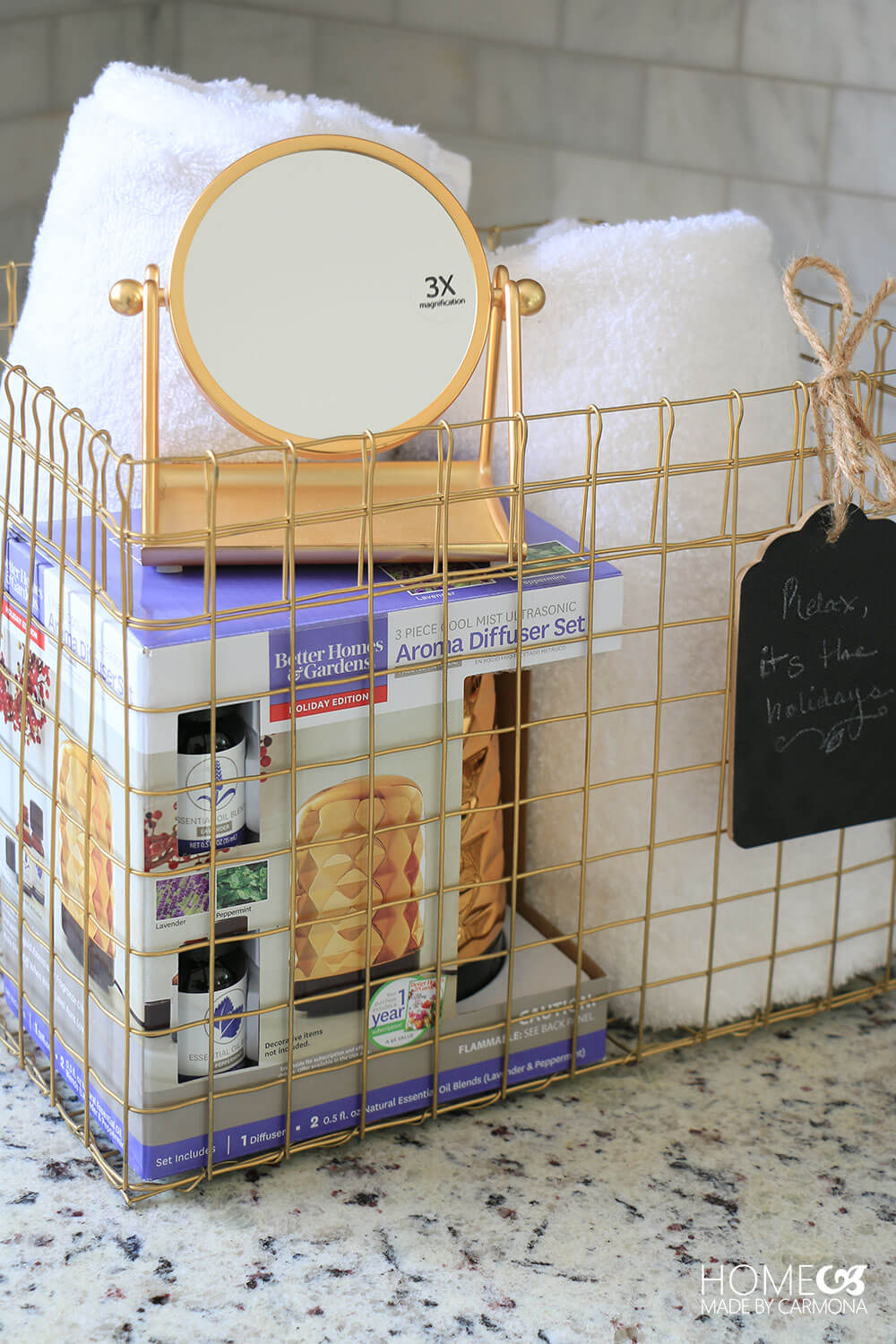 I'm sure whoever receives your gift will be grateful you thought of them appreciative of the little touches!
From our family to yours, I hope you have a wonderful, lovely, merry Christmas!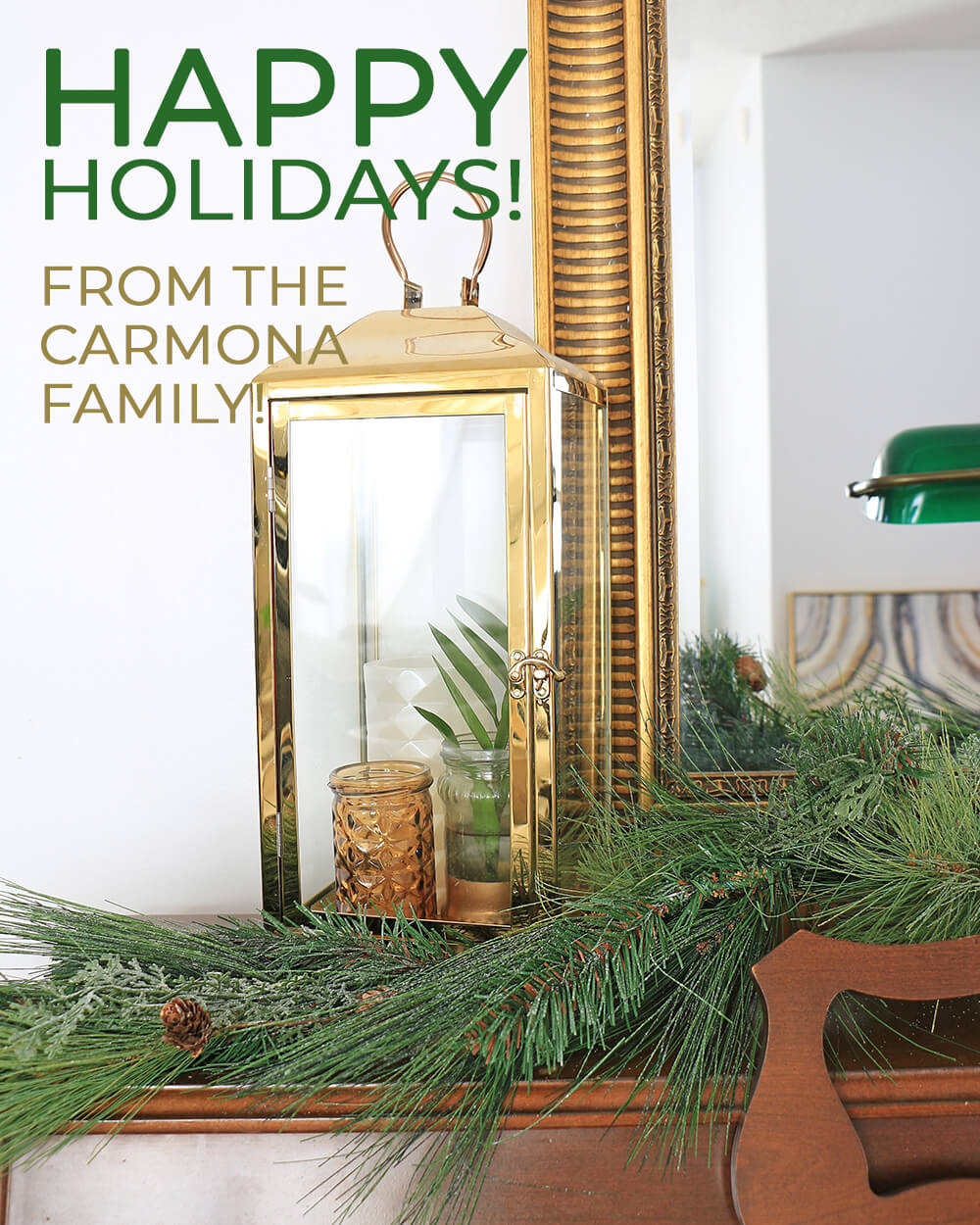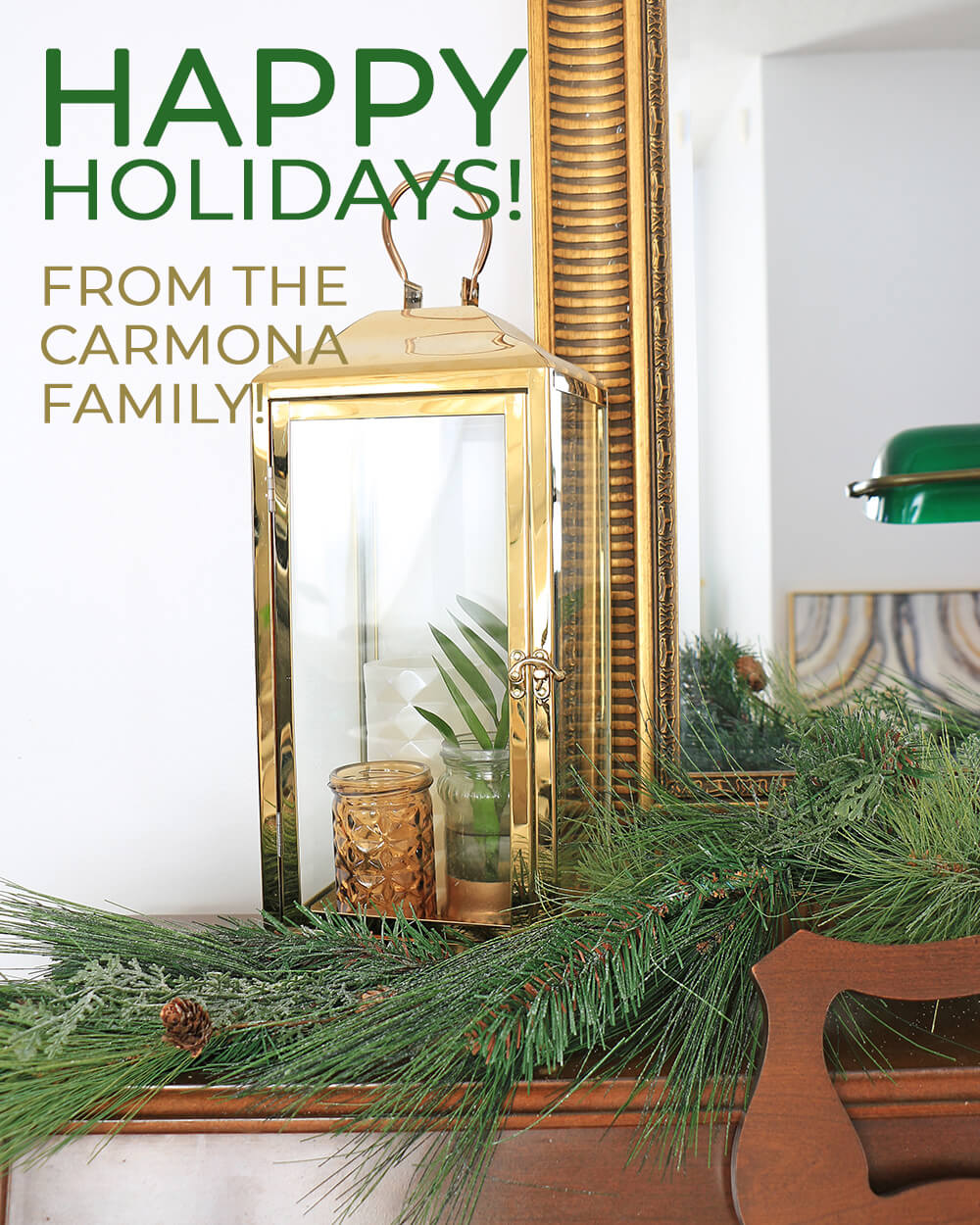 [left]
A big thank you to the Better Homes & Gardens brand carried by Walmart for partnering with Home Made by Carmona every month on a new challenge. For more inspiration and the latest line of goods, you can follow Better Homes & Gardens on Facebook, Instagram, Twitter, and Pinterest.
**I am honored (and excited!) to be part of the Better Homes & Gardens Live Better influencer network, and am compensated for sharing a few of my favorite things, projects, opinions, and my own original ideas with you.
[/left]
[right]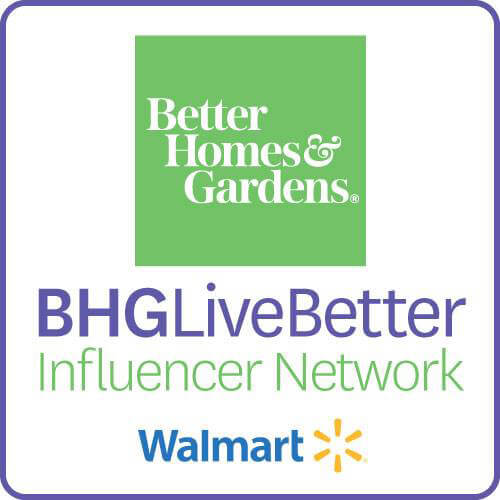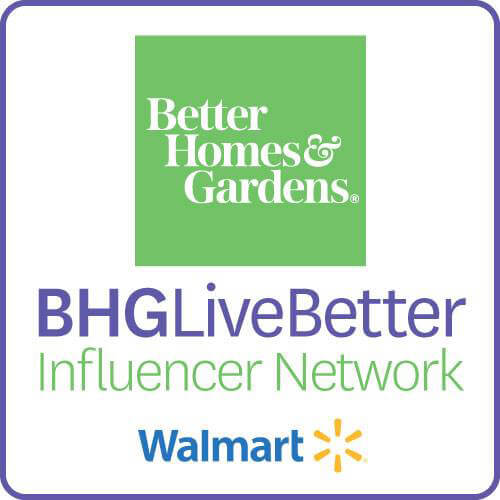 [/right]



[go_portfolio id="christmas_projects"]