Welcome to Carmona Acres! The garden and outdoor spaces on my 16-acre property…
Our outdoor spaces should receive as much attention as our indoor spaces… maybe even more!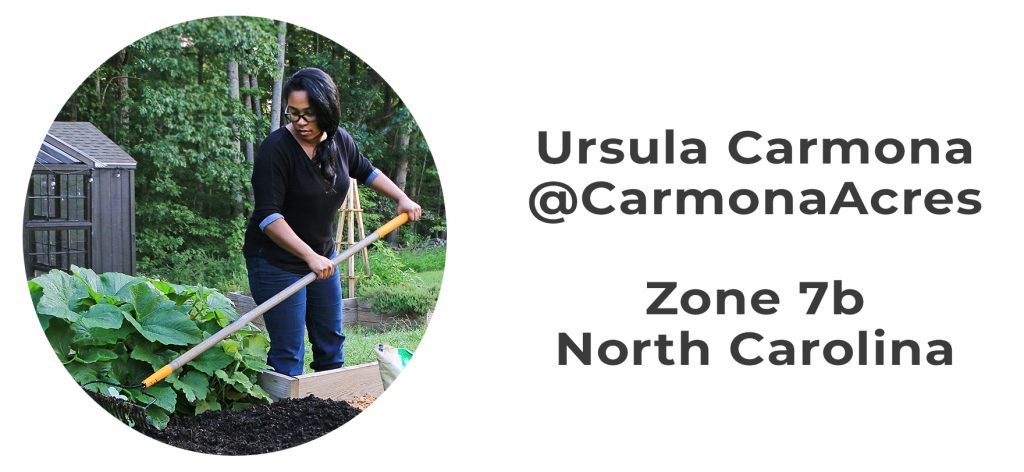 Gardening is a passion of mine. I garden for the benefits to my physical, mental, and emotional health.
It is my hope to turn my 16-acres into it's own botanical garden of sorts.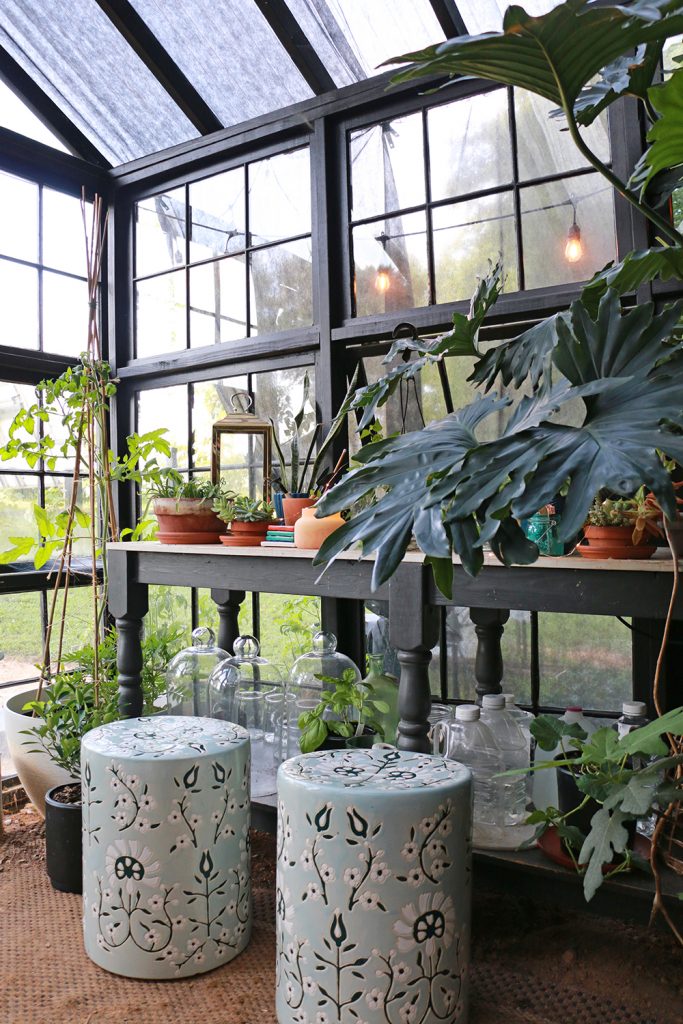 Follow my gardening adventures at @CarmonaAcres on Instagram or Facebook. This is where you'll find tons of tips, how-to's, plus photos and video of the garden and greenhouse!

The greenhouse is one of my favorite DIY projects to date! It was built using old salvaged windows, and it is a great way to grow year-round. This is where I start my seedlings, and overwinter plants.
Read Greenhouse Related Blog Posts>>
Shop The Greenhouse:
Greenhouse Heater | Greenhouse Exhaust Fan (with timer)| Shelf Clamp Fans | Stackable Shoe Boxes (aka Seedling houses) | Grow Lights | Seedling Heating Mat | Waterproofing Extension Cord Box | Waterproof Extension Cord Cover | Microgreen / Seedling Flats (14.5″x9″ trays) | Seedling Trays (6 cell) | Seedling Trays (12 cell) | Full Seed Starter Kit | Plain White Garden Markers | Outdoor Digital Plug Timer |

While my goal is to turn the entire property into a botanical garden of sorts, there is one particular area where I grow fruits and vegetables… I built raised garden beds, and no-dig beds right in front of the greenhouse/shed, and this is the area where I grow food and herbs year-round!
Shop The Garden:
Frost Blankets | Plastic-Covered Steel Garden Stakes (used for grow tunnel construction) | PVC Pipe Clamps (to clamp plastic to pvc pipes on grow tunnel) | Mesh Plant Bag (drawstring) | Garden Hoops (medium sized) | Bird/Insect Protection Netting (4.8'x10′) | Fruit Protection Netting Bags (8″x12″) | Quick Connect Hose Fitting | Copper Garden Tags | Hoselink Retractable Hose |

The Potting Shed is also known as the Garden House or my She Shed and it was a huge DIY project. This serves as a lovely escape, but also an extension of the greenhouse. I pot up plants here, start seeds, and store garden tools and supplies here.
Shop Gardening Products & Tools:
Seed Organizer | Gold Garden Hand Tool Set | Greenhouse Heater | Copper Garden Tags |

There are quite a few little outdoor living areas around my yard… whether it is a full deck, a portico, or a garden bench, each of these spaces lend itself to enjoying our yard and garden!
Shop Outdoor Living Areas:
Aluminum Pergola | Outdoor Beige Sectional | Black Outdoor Lanterns | Gray Diamond Outdoor Area Rug |
Shop Planters & Pots:
David Bust Planter | Wavy Planters |
All Garden & Plant Related Posts
Don't forget to follow my gardening adventures over on @CarmonaAcres on Instagram!
This is a sponsored post written by me on behalf of Cricut. All opinions are 100% mine. Affiliate links below For years I've been a fascinated onlooker when it came…