It's that time of year again, when we dream big when it comes to our garden and outdoor spaces. But how do we create classy gardens that are as beautiful as they are fruitful?
I always have visions of grandeur until the summer heat drives me back into the house, but for now, let's dream big and plan the perfect spaces that inspire us to keep working at it.
Today I'm sharing some of my favorite inspirational and classy gardens, and some really stylish projects to help make your garden a truly stunning space!
Raised Beds
Gardenista featured this stunning and classy garden with raised beds that were as practical as they are beautiful.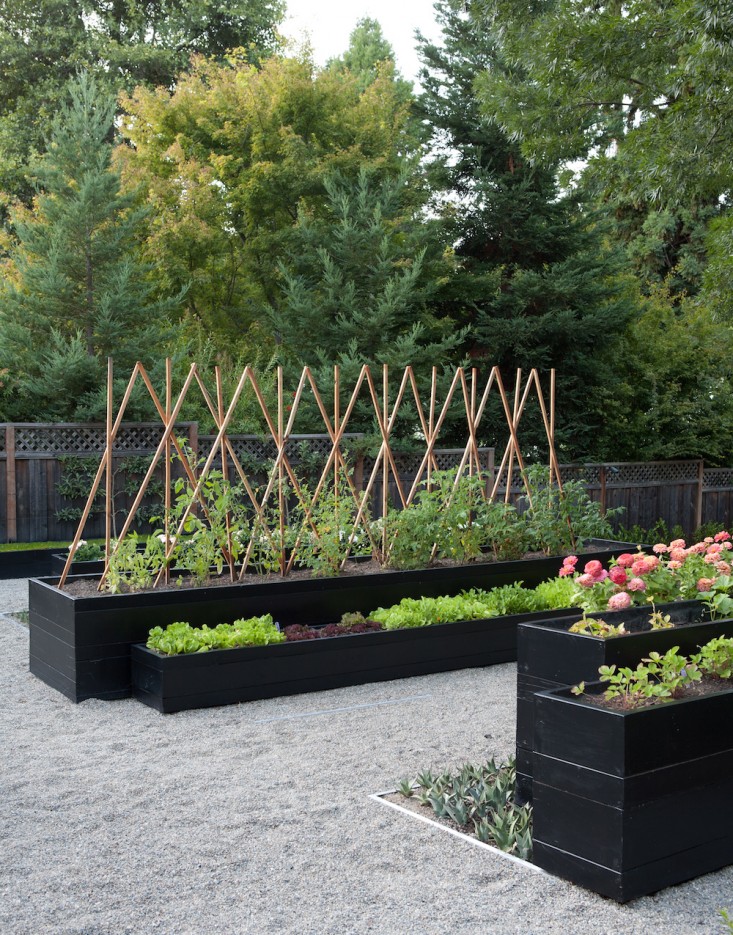 Of course there is Chip and Joanna Gaines garden; a definite crowd favorite! Complete with raised beds, and a beautiful trellis archway.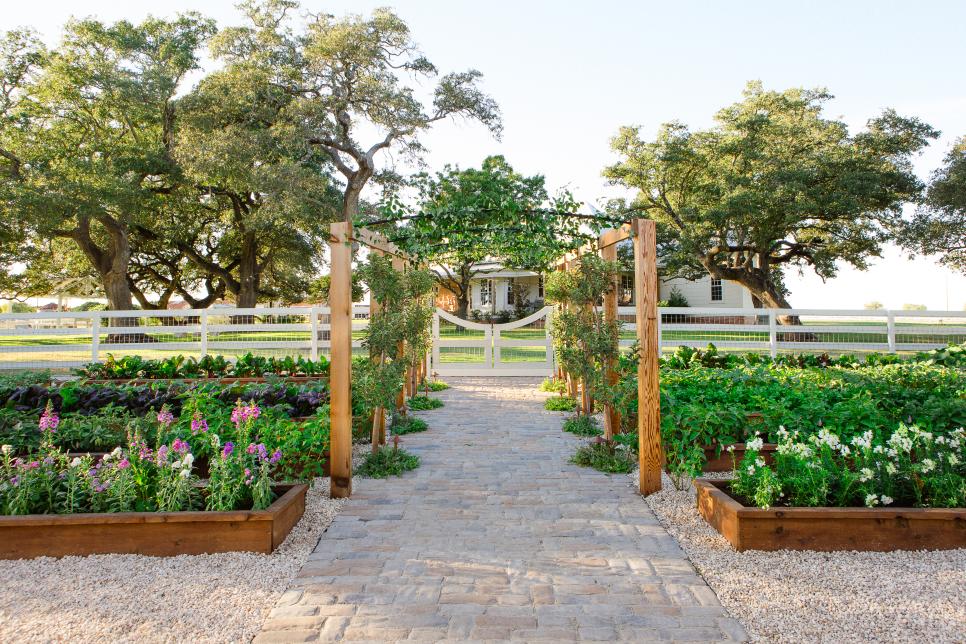 Oh Dear Drea blog shares a tutorial for a durable and stylish metal sheeting raised bed that will last the test of time!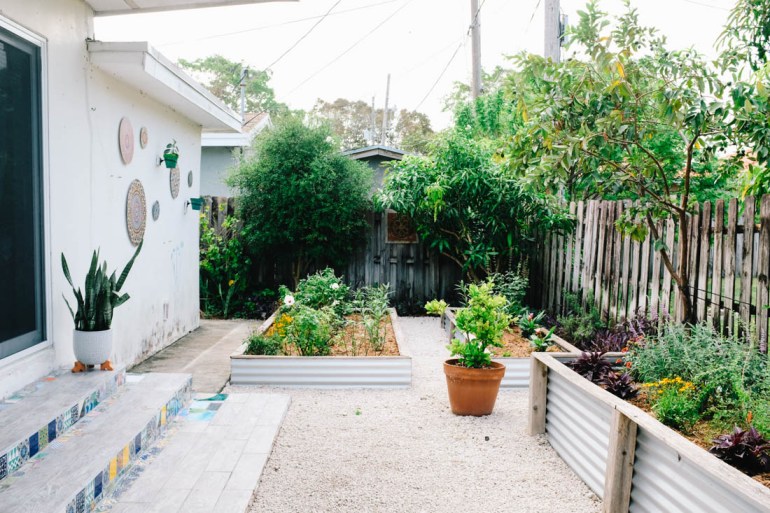 The Greenhouse or Potting Shed
This potting shed is the perfect mix of shed and greenhouse to start your seedlings. Nitty Gritty Dirt man really knocked this potting shed project out of the park!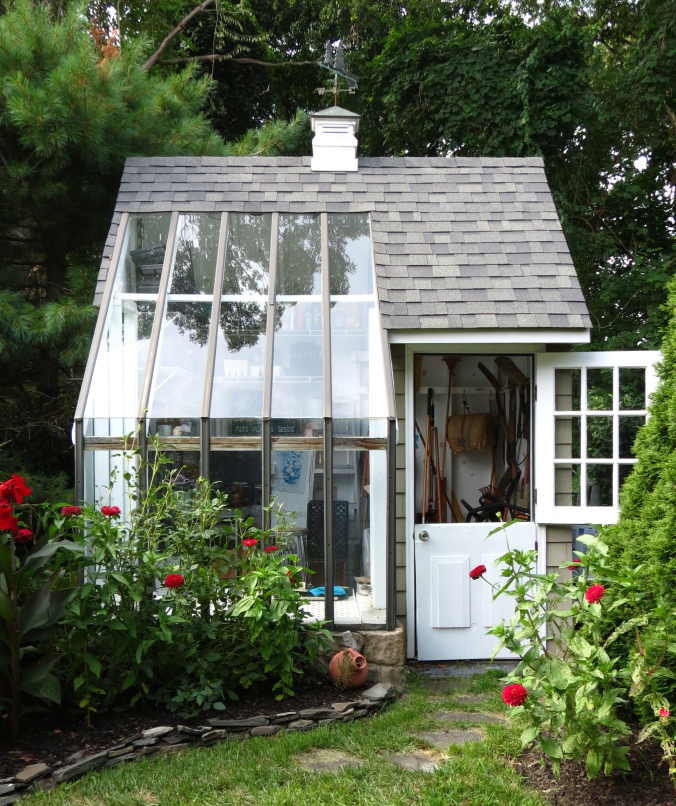 Jenny Rose-Innes will inspire you with all the beautiful edible garden images. But this little greenhouse is making us all weak in the knees!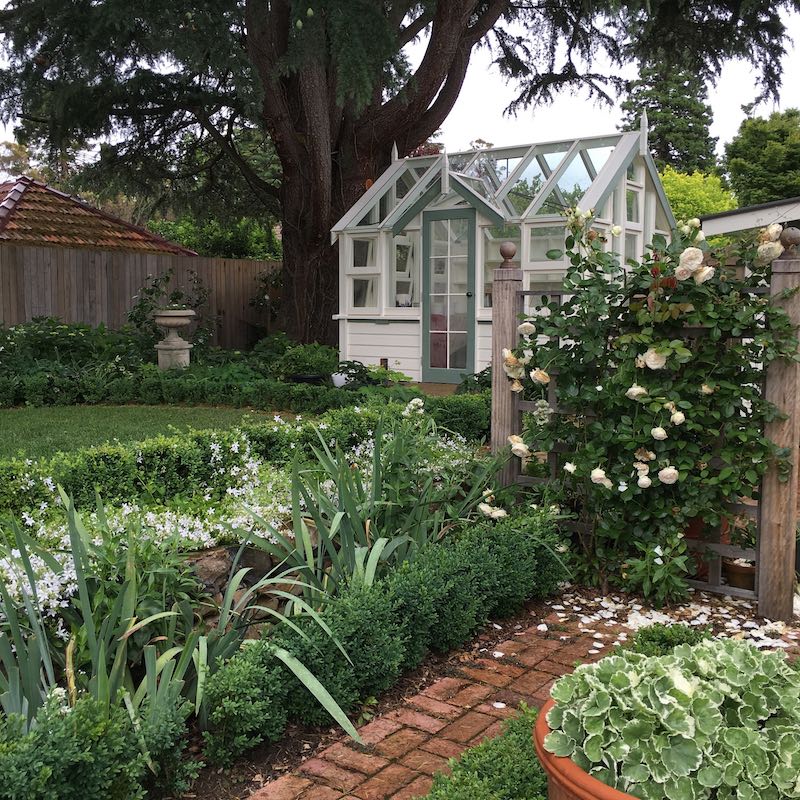 Under A Tin Roof shares her gorgeous greenhouse made of recycled windows!! It stands in the midst of her garden as the showstopper of the space.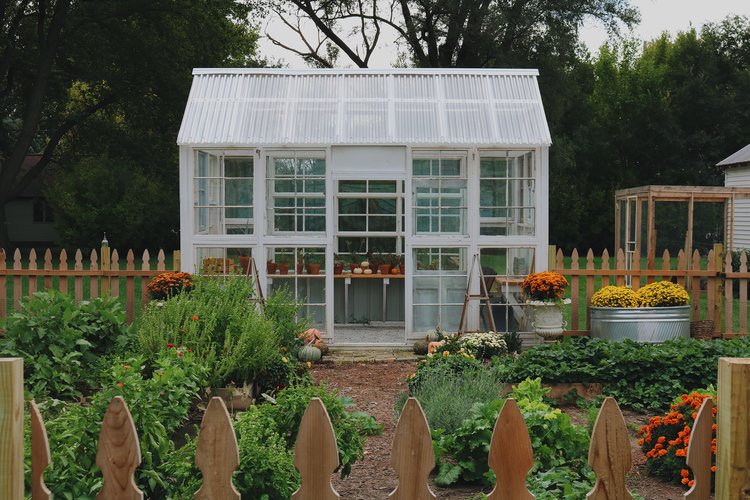 Garden Seating & Outdoor Living
I just love seeing outdoor living areas created for a garden! It means we are truly enjoying our garden spaces, and not just working in them. This space featured in House Beautiful keeps it simple with an outdoor dining table and chairs.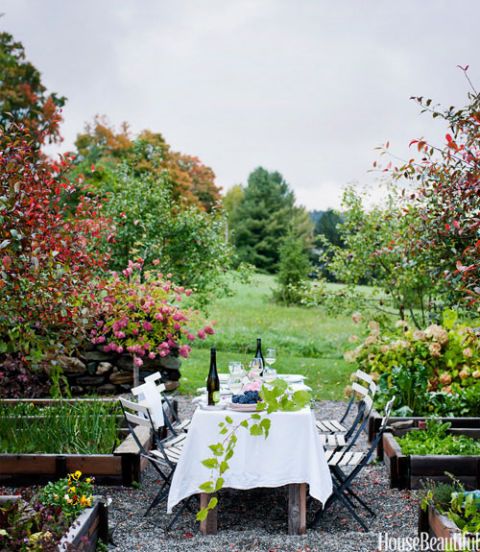 My friend Ashley at Cherished Bliss also rocks the outdoor dining space in her yard! What a beautiful way to have the ultimate garden party.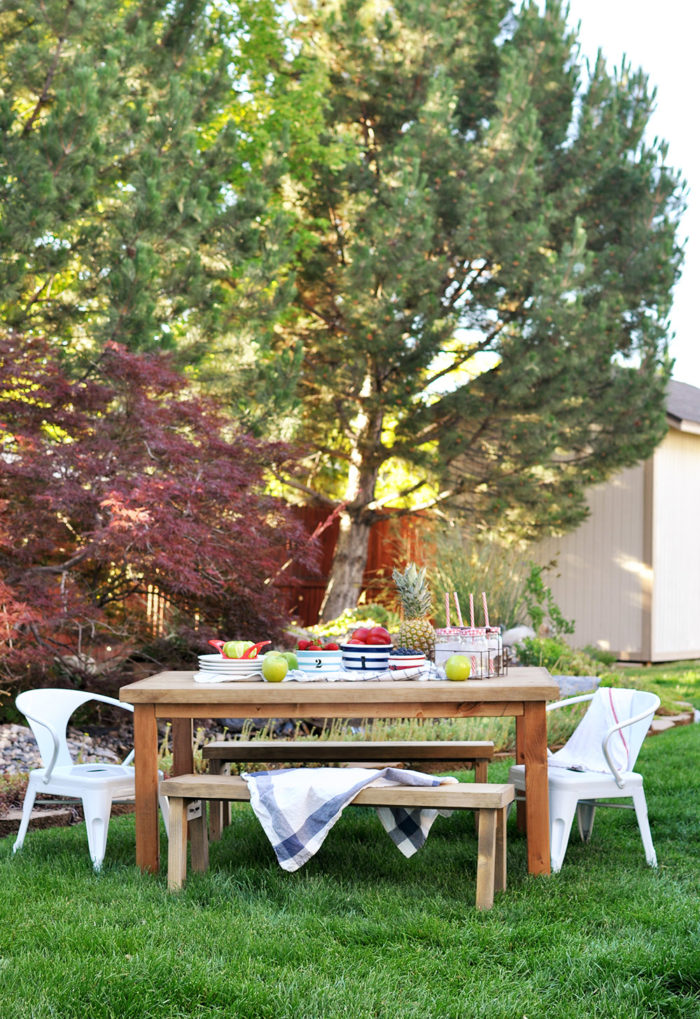 Garden Archway & Trellis
Doesn't this trellis archway make this garden dreamy? Rooted Garden designed the perfect space, and then took it up a notch by adding the most magical as well as practical trellis you've ever seen! Which, by the way, is a kit that is for sale on their website.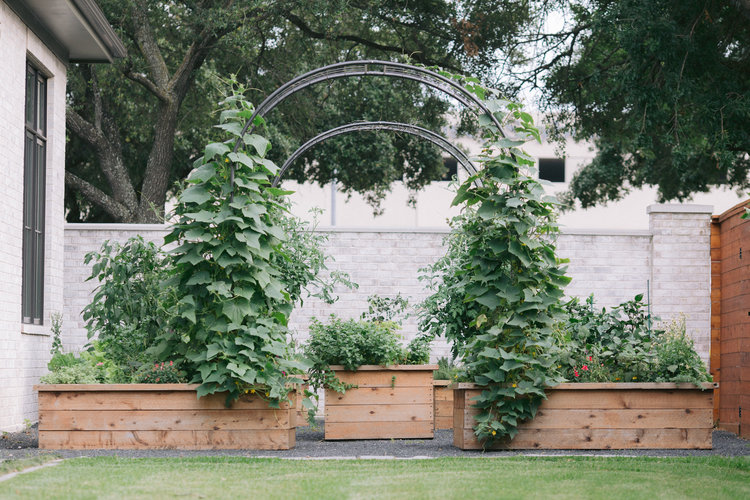 Pith & Vigor shared an amazing garden tunnel…forget about an archway, add several to make it a full-fledge tunnel!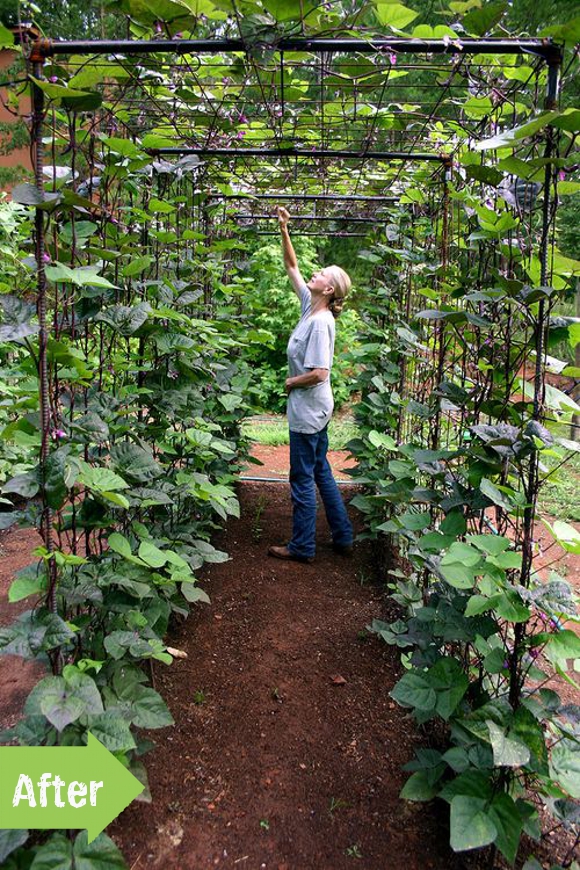 Garden Gates & Fences
Wow! Who says your garden gate has to be small? Go big or go home with this stylish garden gate featured here in House Beautiful, by landscape designer Lisa Byon.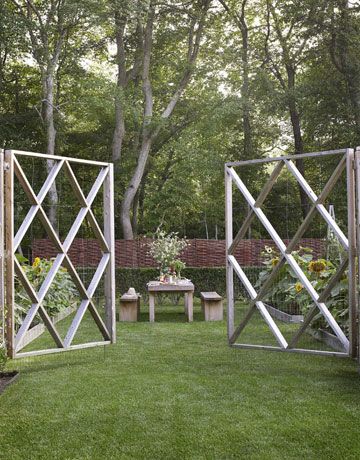 This beautiful arbor garden gate as covered by Atlanta Homes is charming and romantic. Somehow a doorway just makes the garden a magical and mysterious place. A secret garden of sorts…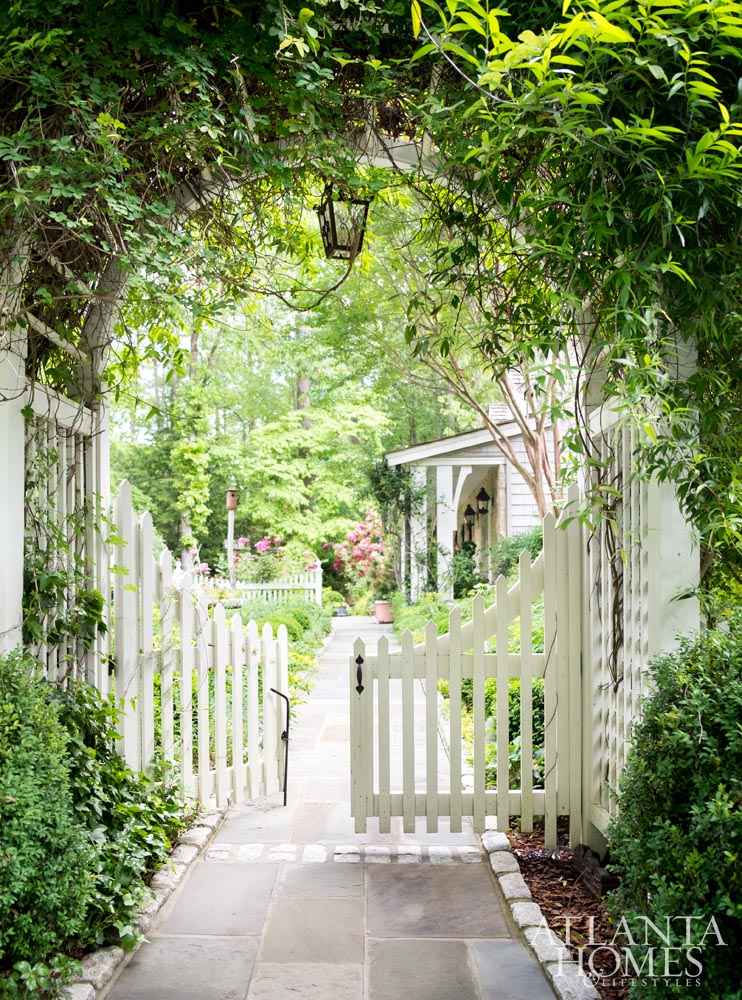 >>RELATED ARTICLE: 10 Tips For Styling Outdoor Spaces
Other Garden Structures
Make your garden stand out year-round by creating stunning garden structures like She Hold's Dearly. It serves to hold up your plants as they grow tall, and makes for a stylish garden space!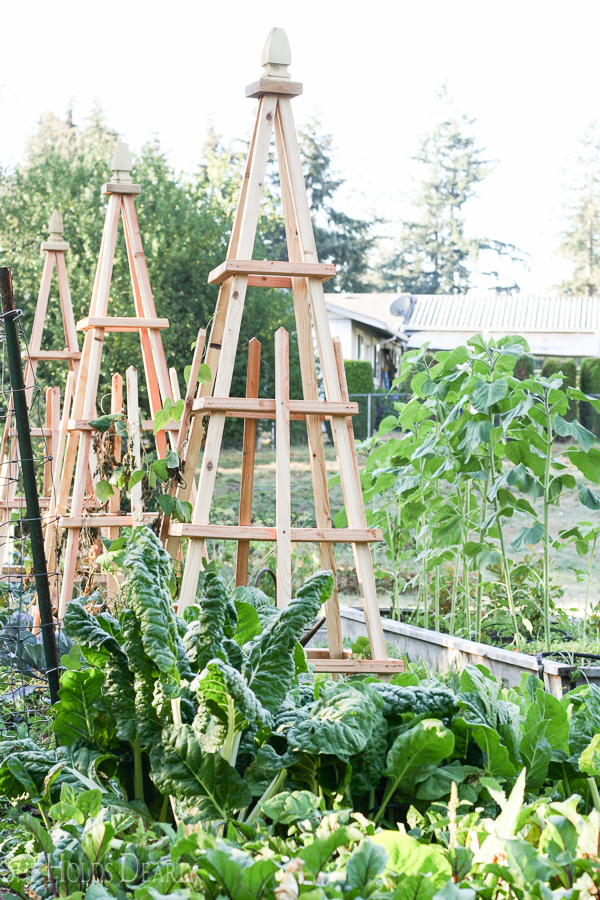 Classy Garden -scaping (Landscaping)
Garden designers know just how to make a garden a showstopper. Landscaping is key, as Staab and Olmsted have shown in this beauty below.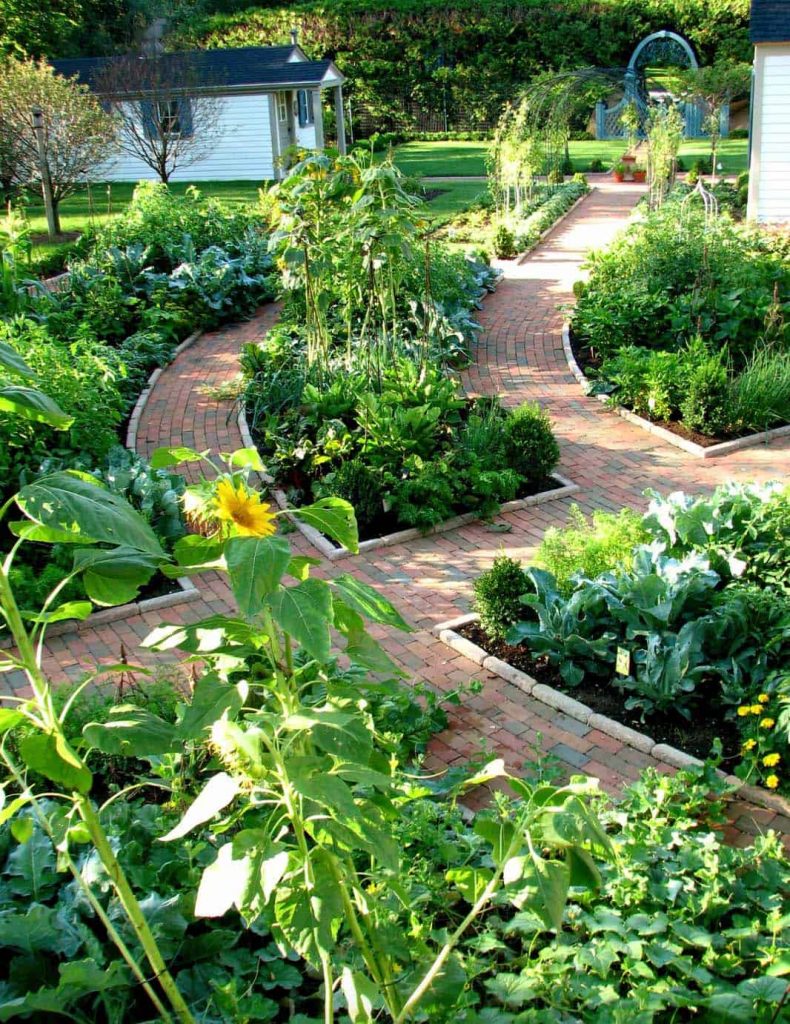 Hopefully you have all the inspiration to go out there and design your own showstopping garden!

Create your own dream garden by shopping a few garden accessories:



[go_portfolio id="gardening_gallery"]