Somewhere along the way houseplants became a top trending decorating accessory. And why not? Besides the cleaner air, and and an inexpensive way to add style, plants have a variety of great benefits!
Today we're exploring all the perks of decorating with plants, and tips for making it a stylish feature in your home.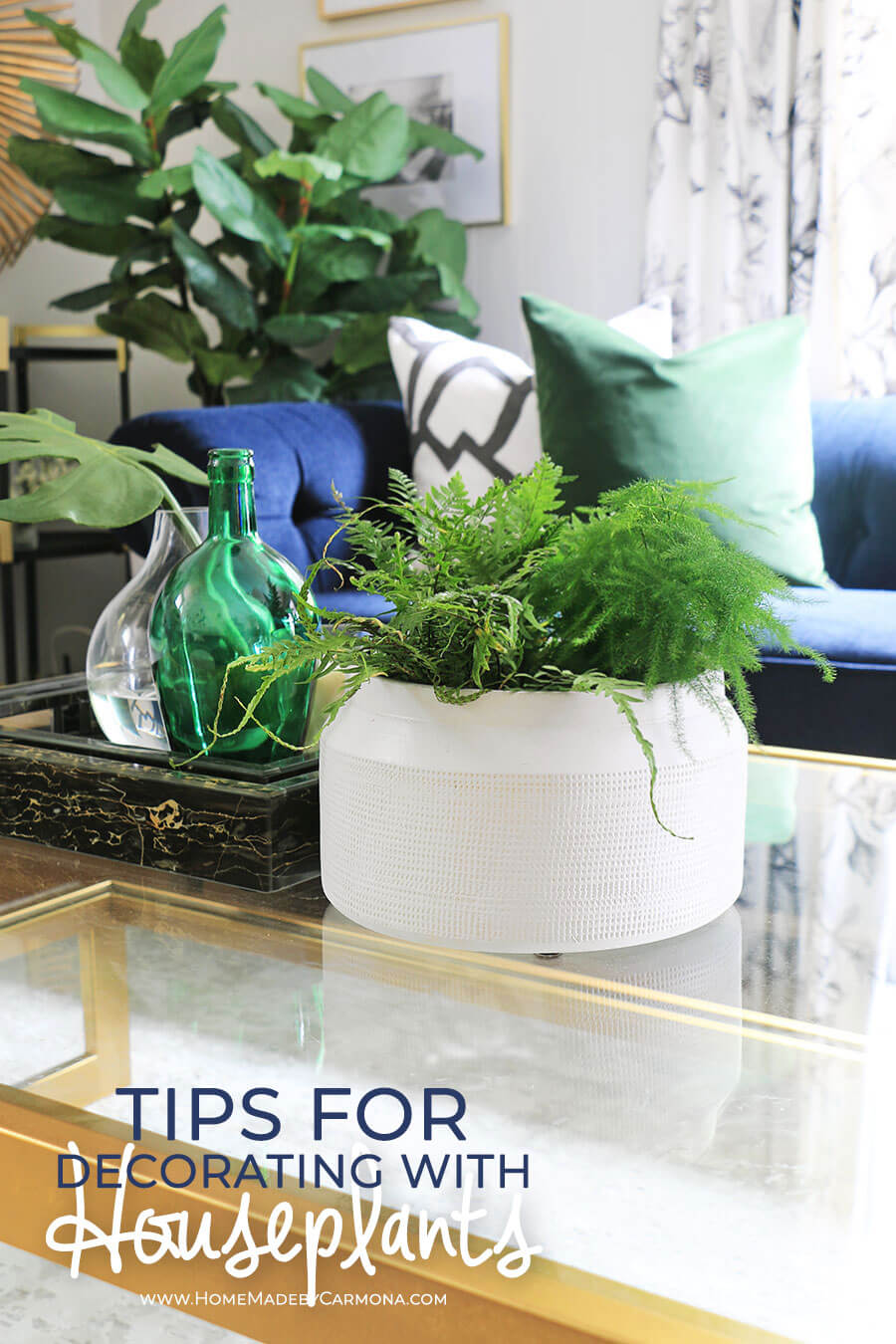 Houseplants may have come back in style in full force since the 70's, but for those of us who love to tend our urban jungles it has a new flair that isn't our mother or grandmother's houseplant.
Here are a few ways to bring your love for plants into the modern era and adapt a new style.
Houseplant Types & Variations For Your Aesthetic
Decorative plants are now crossing all design styles. However there is certainly a design stereotype that some plants seem to fall within.
If you love the maximalist junglalow style, you may find yourself gravitating toward a variety of tropical plants with big leaves. Or if you tend more toward a traditional contemporary flair, you may find you are drawn to images boasting tall fiddle leaf figs, olive or magnolia style trees.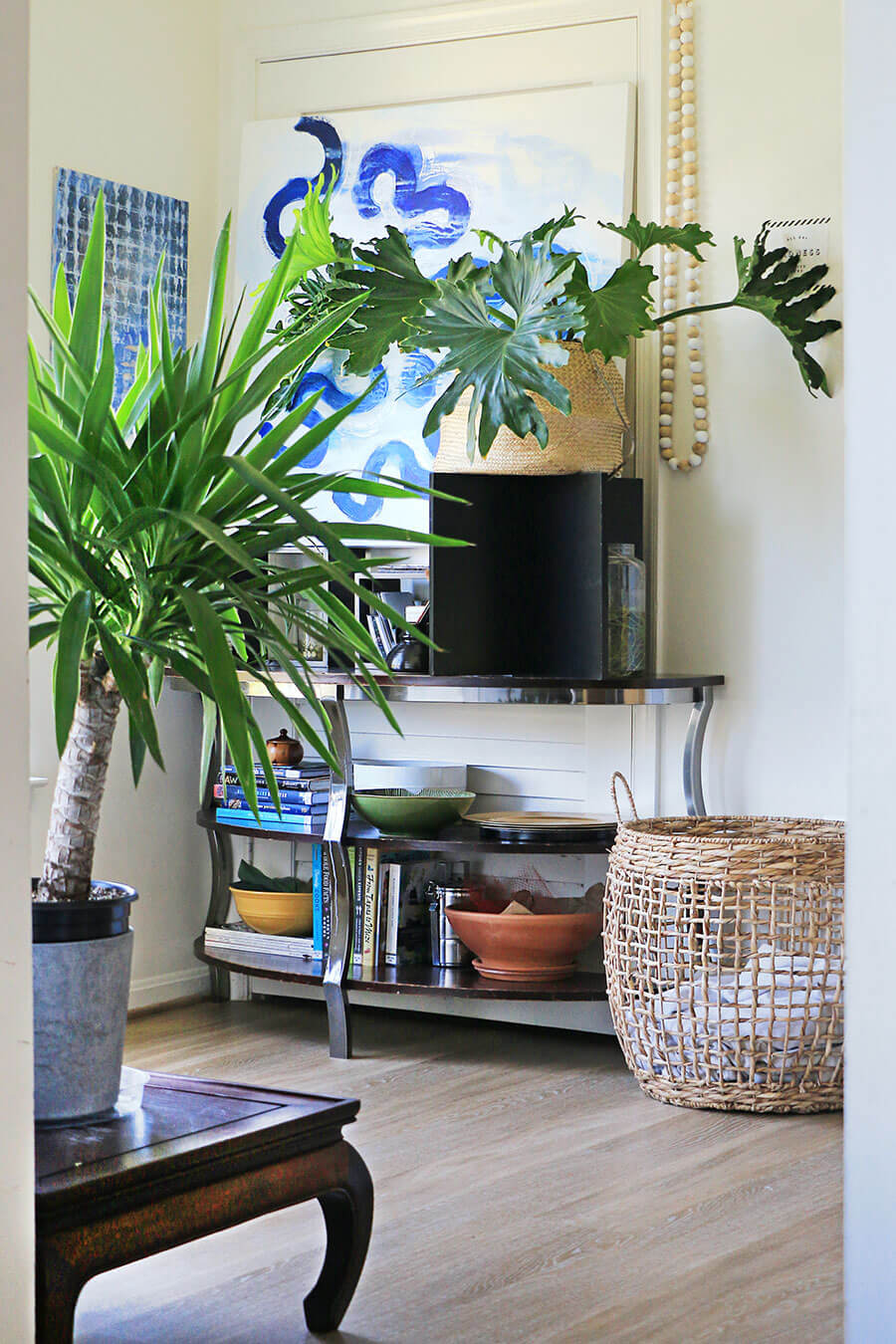 So if your goal is to achieve a certain aesthetic in a space, consider the plant or the variation of the plant that best evokes the design trend you are seeking. It doesn't take much to see which plants are working for which aesthetic…just scroll through Pinterest or Instagram to see which houseplants are trending for your style niche.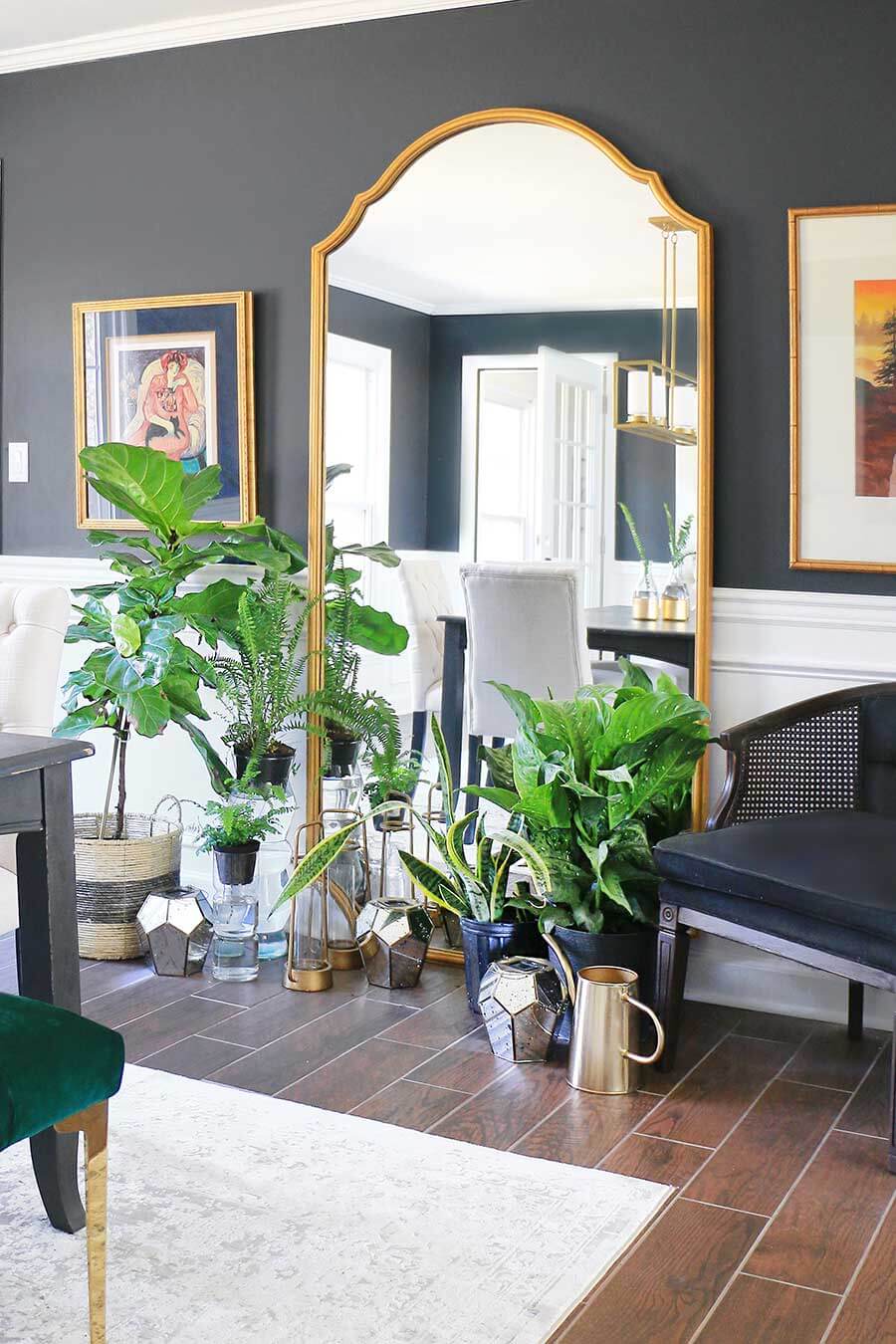 However there is no hard and fast rule to the type of houseplant you can choose for your interior design style. If you love something, go for it! And if anyone tells you otherwise, just say some design rules were meant to be broken. Hey, a little eclecticism in design adds interest and your own unique flair.
Planters; Almost As Important As The Plant
The style of the planter is more important than the type of plant you choose for your design style. Especially if you don't have many plants to start with… The right planter can become the statement piece to highlight your beautiful new houseplant and even define a style!
If lovely planters aren't in the budget, get a few plain simply inexpensive pots and mix in just a couple stylish ones.
Don't forget to think outside the planter box; You can use pottery, jars, wooden boxes, baskets, lanterns, and more as a planters. See my list of 20+ stylish things to put your houseplants in.
Use Plants to Add Height & Weight Balance
Designers know that balance when styling a room is very important. Plants are a great way to help bring a little decorative balance to a space. Nothing does the trick like a large bushy plant in a corner that needs a little more weight and fill, or a tall tree in a section that could use something with a little visual height.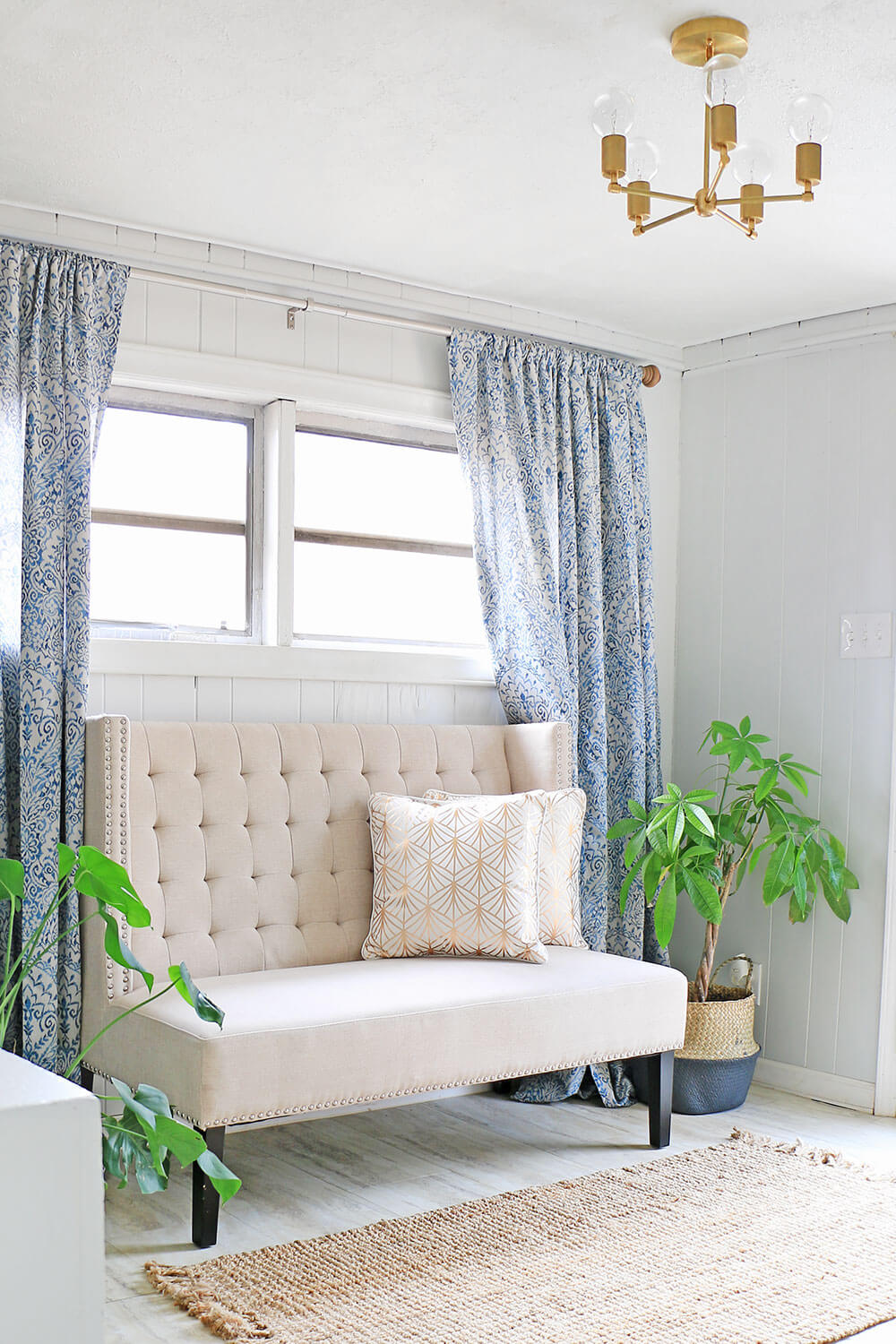 Liven Up Bare Spaces
Don't forget about those bare spots in your decorating. When you don't have quite enough accessories for an area to make it feel 'finished', you can trick the eye by adding the right size plant. It becomes a full decorating accessory all on it's own, and can even make up for lack of several items.
I like to place little plants on a stack of books, or even add a cascading vine tumbling over the edge of a shelf to help fill it in.
Add's Another Dimension of Color
Houseplants can become their own accent color in the room. Most spaces should have a minimum of three colors to keep it from feeling flat and two-dimensional in it's design. If you are feeling unsure about adding other pops of color, remember that plants can help offer that extra hit of color needed.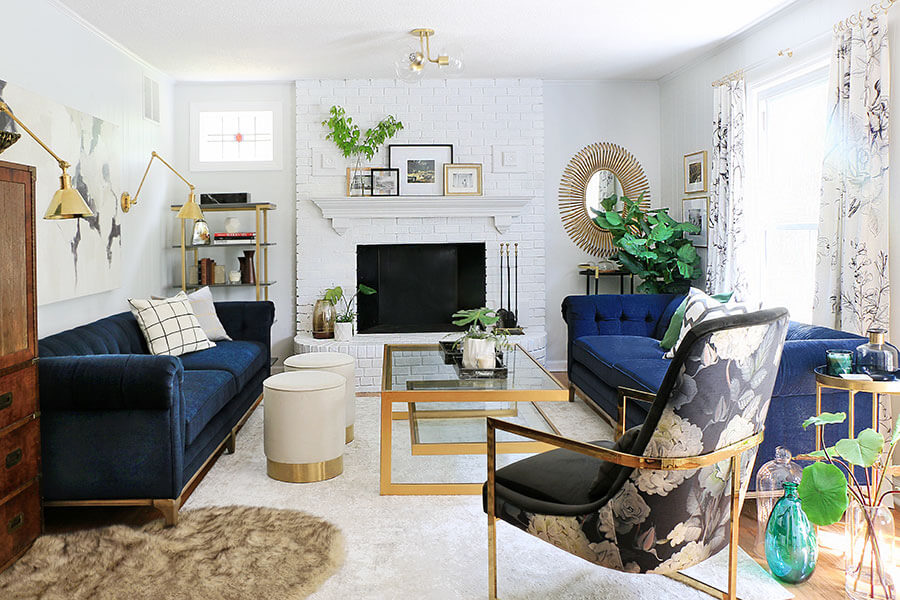 Not all houseplants have the same hue of green. Try different plants of different color and tone in various rooms to see where they fit best as an accent. If you really want to add a pop of color, go for flowering houseplants or plants with colored leaves.
Cuttings In Centerpieces & Vignettes
Don't just buy new houseplants, take cuttings from your own existing houseplants to use as centerpieces or in your decorative vignettes.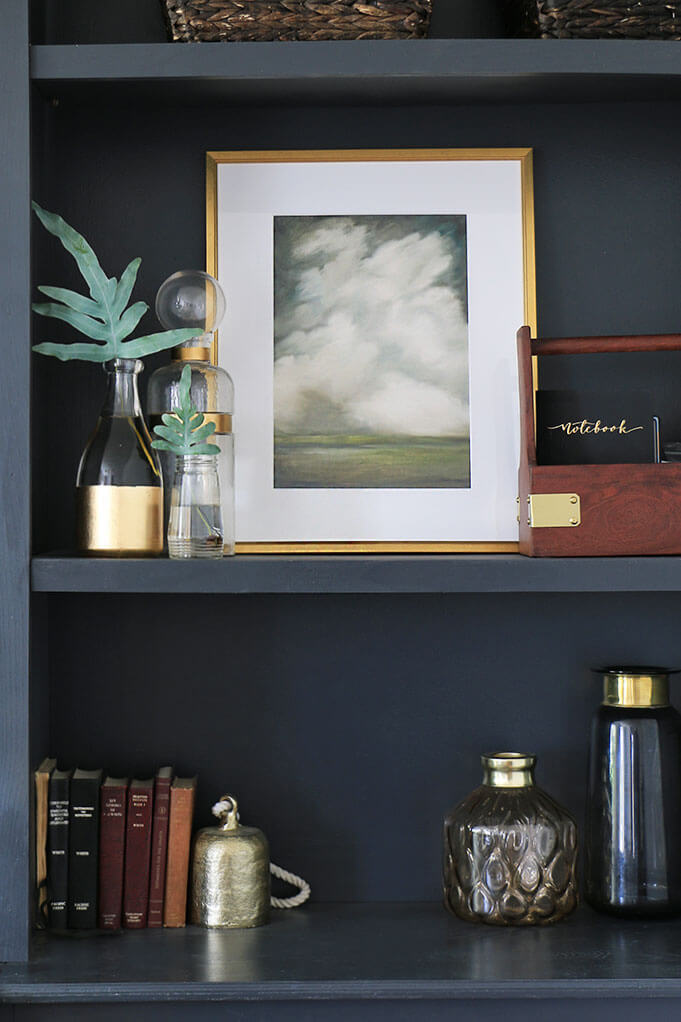 You never know, you just may find a happy accidental propagation of your favorite plants! My favorite houseplants are the ones easily propagated such as this list of plants I have in my own home.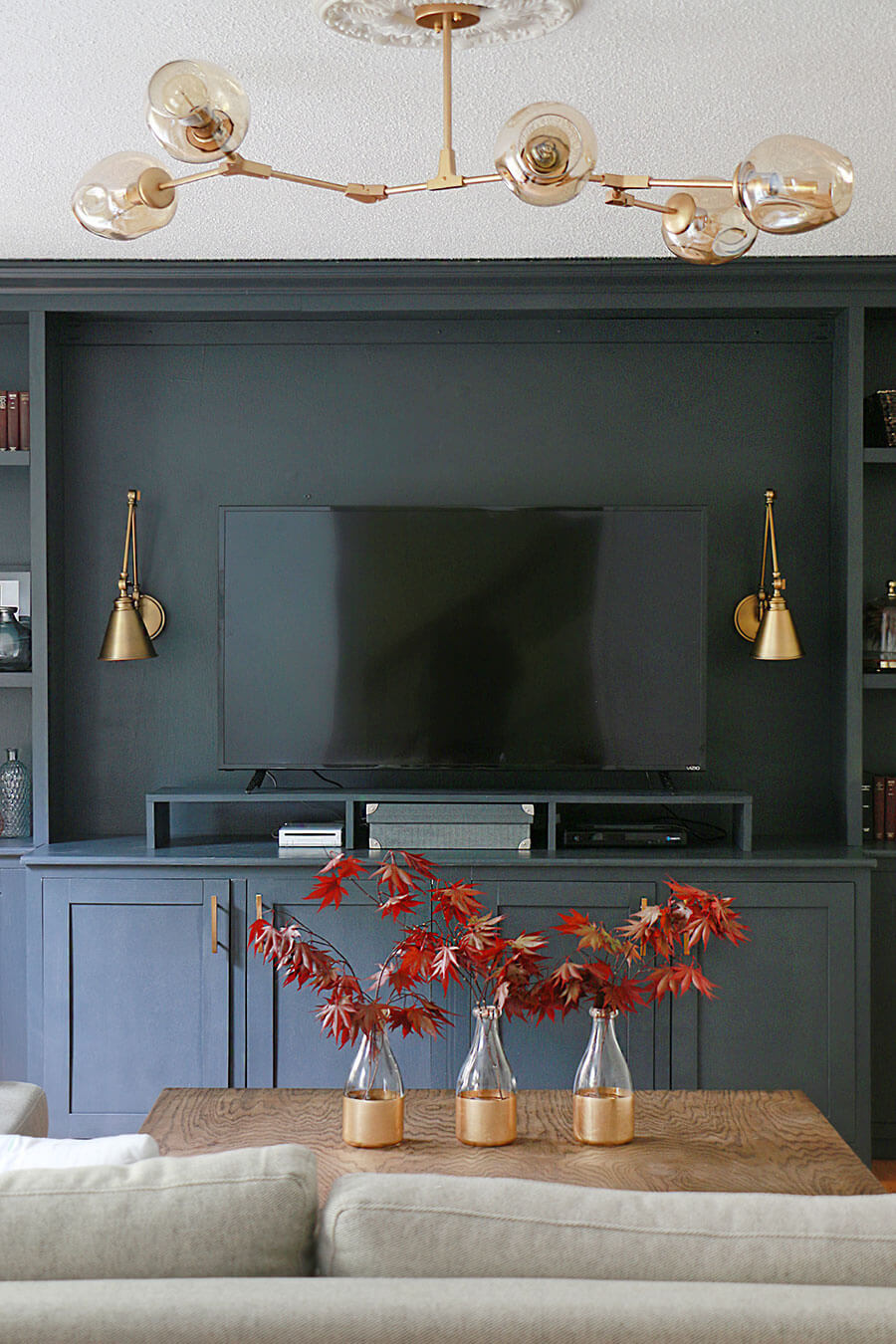 Faux Or No?
Not all faux plants are created equally, that is for sure! But don't write off all fake houseplants just because you've seen some tacky ones that aren't fooling anyone. If you are willing to pay the price, you can find some very attractive faux plants and flowers that are perfect for those dark corners where nothing big will grow.
I have a faux Fiddle Leaf fig in a corner that is too dark for any plant of it's size to thrive. I also placed a faux magnolia tree cutting in my office nook which doesn't receive any sunlight. These pieces look amazing, and with so many real plants in my house, most guests never suspect a thing.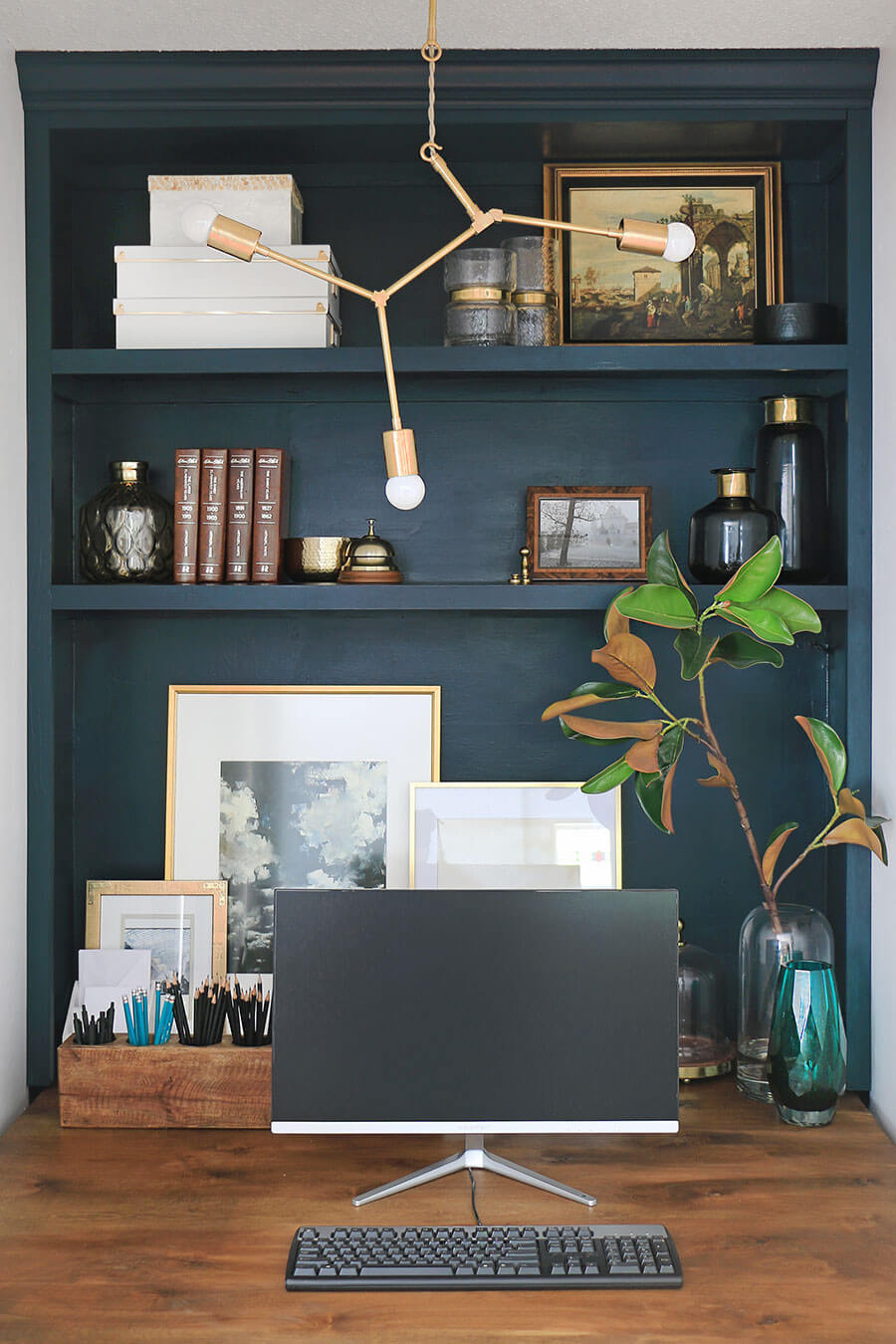 Stylish & Inexpensive
Whether it is a cutting or fully growing, a houseplant can bring such decorative flair to an otherwise plain space. The best part? It doesn't have to cost an arm and a leg. If your style demands a lot of houseplants, start with the ones that propagate easily so you are constantly buying new plants. Otherwise, simply spring for one or two big statement making plants and place them strategically.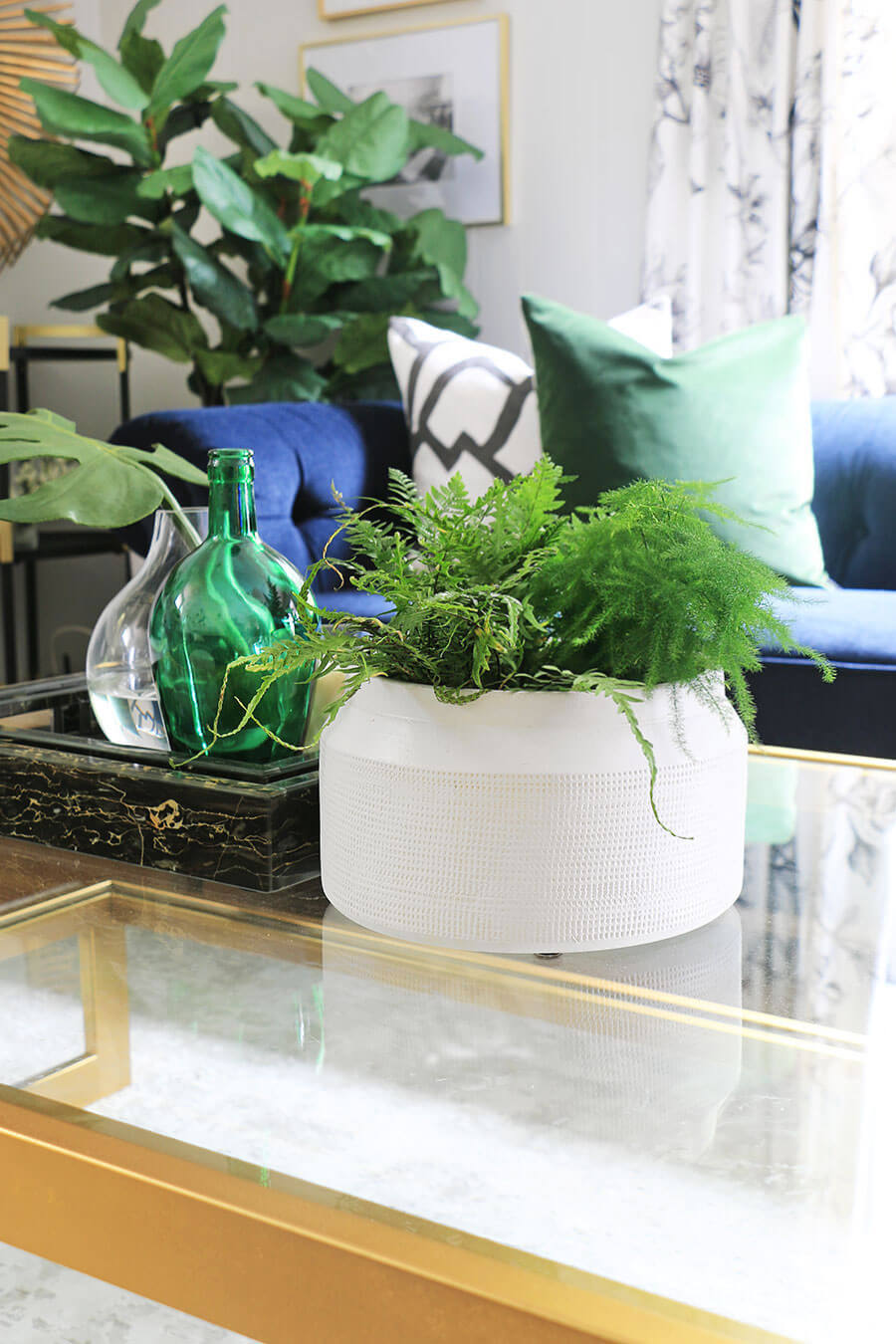 If you are jumping on this awesome plant trend, I'd love to see how you style your spaces using houseplants!
Tag me on Facebook or Instagram and use #hmcmaker so we can all admire your handiwork.

[go_portfolio id="gardening_gallery"]