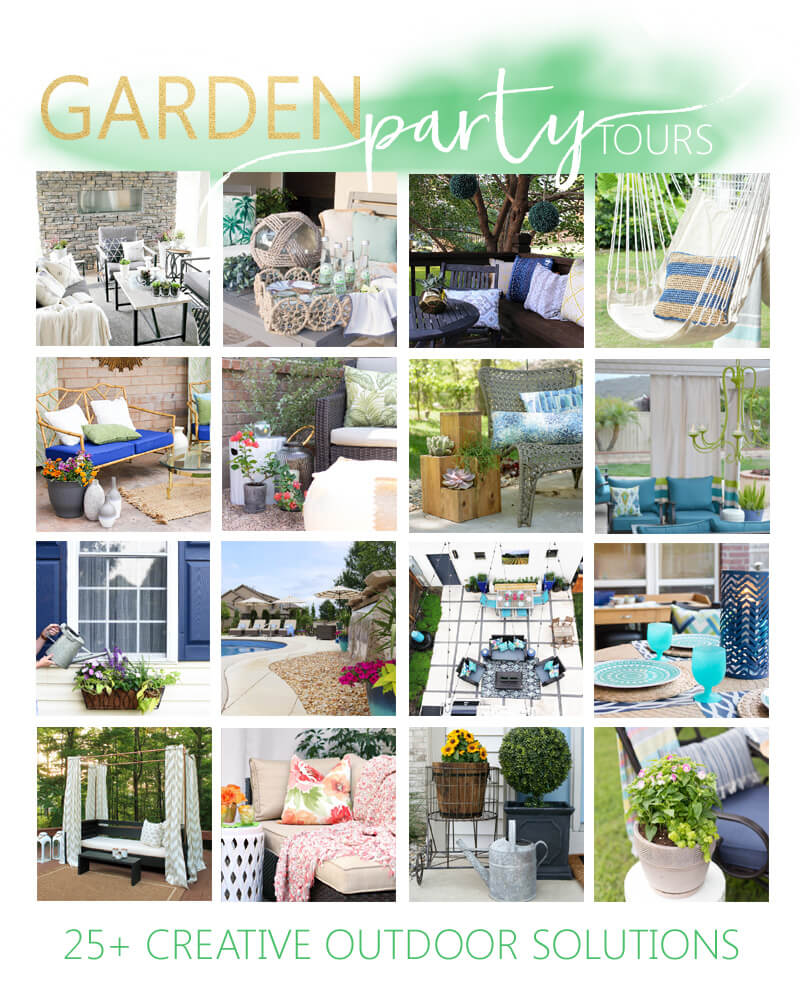 Our family's whining in the winter usually goes like this…"ugh, will this dreadful cold and dastardly heaps of snow never end?" …we may be a little over dramatic.
Then along comes summer, and all we can do is wish for weather that doesn't dissolve us into puddles of sweat. Go figure. Never-the-less I am always excited to work on, then enjoy the great outdoors in my own backyard!
I have invited 25 bloggers to join me in sharing tours of their outdoor spaces, and the projects that make it great! It's a regular blogger garden party!
Today I'm giving you a never before seen of the wild that is my yard. Sure, it isn't the most manicured space in America, but we love it. Then hang around, because if you need inspiration for your own outdoor space, we've got it! I have invited 25 bloggers to join me in sharing tours of their gardens and outdoor spaces, plus the projects that make it great! It's a regular blogger garden party!
Ready to Tour My Garden & Yard?
First I should say, my "garden" is pretty much my entire yard. I grow herbs, flowers, and even veggies worked into the landscape of my yard. So my tour will focus on the little things I love around my yard, both front and back.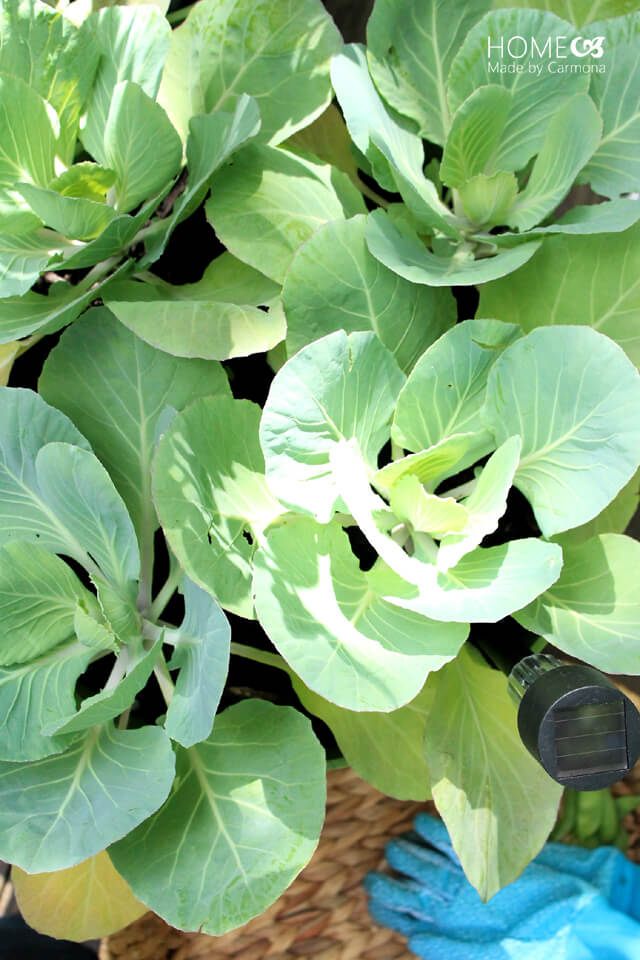 The Front Patio
I want to start with my front yard, the area you see when you first visit my home. There are beautiful thick trees outlining my property, and beside the beautiful wild plants that grow, we regularly see all manner of wildlife as well. It often feels like an animal sanctuary; we have spotted deer (a whole family complete with babies that scamper through the yard every morning live in our woods), a possum, raccoons, hawks, rabbits, a beaver, a fox, something that looks like a groundhog (I was bigger than expected so I wasn't sure), black squirrels as well as brown, a turkey, birds of course, and so much more.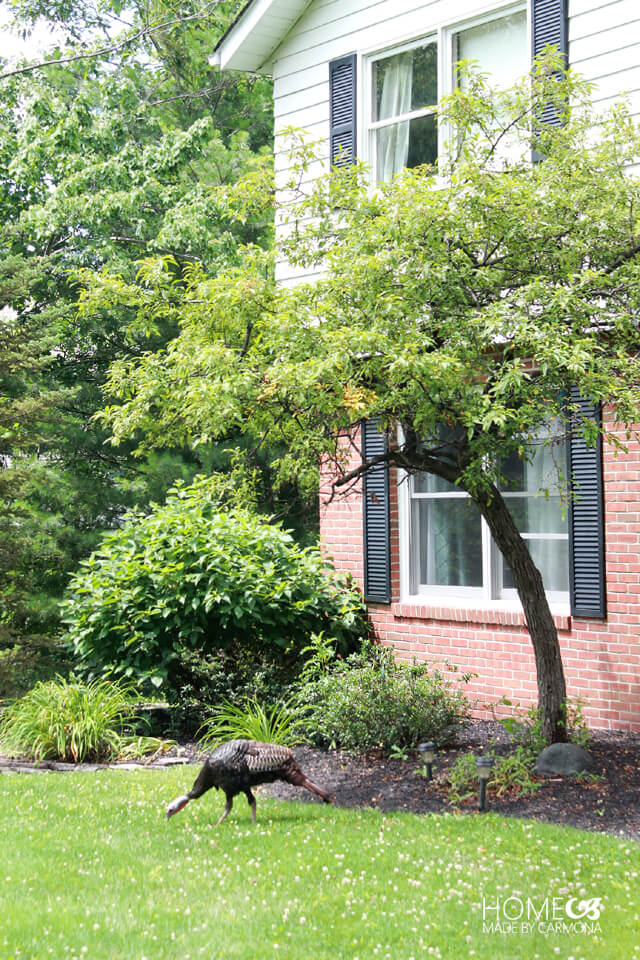 Yes, that is a turkey. No he isn't a pet. Yes, he shows up around Thanksgiving. 😀 But we joke it is to seek sanctuary at our vegetarian family's home during the holiday. Hahaha! No kidding, once he pretty much knocked on the front door and stared at us like "let me in!"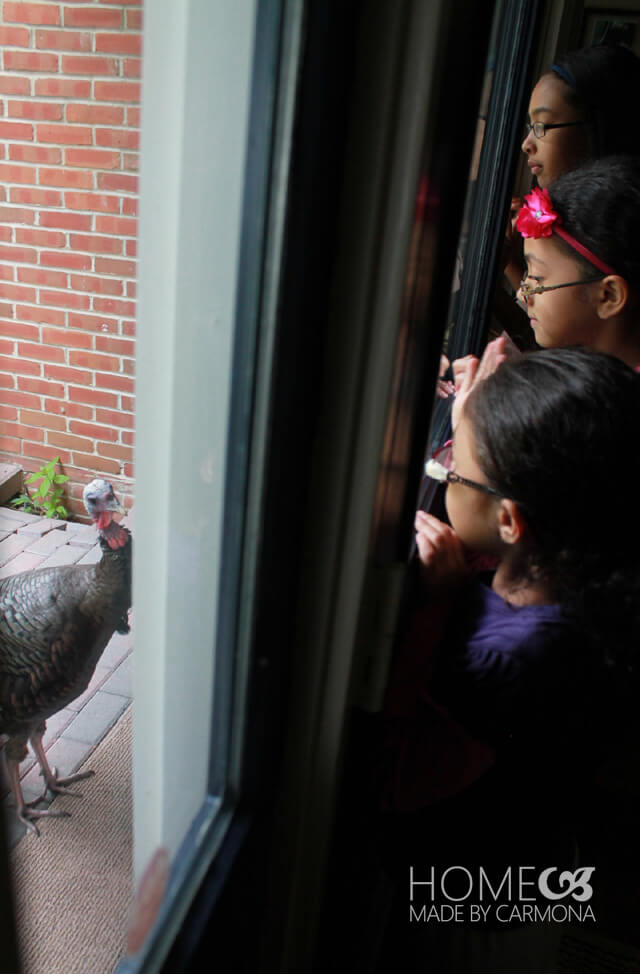 The Front Patio
Before you even enter my front door I want you to feel there is a welcoming space to lounge at every corner.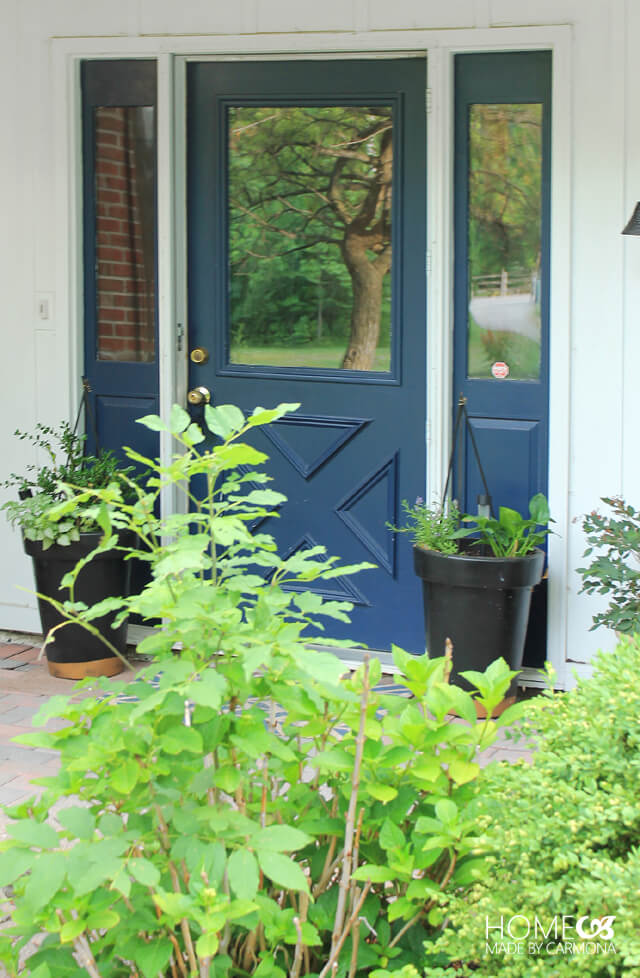 I've had visitors who never made it past my front patio stoop, but we sat and enjoyed a lovely visit!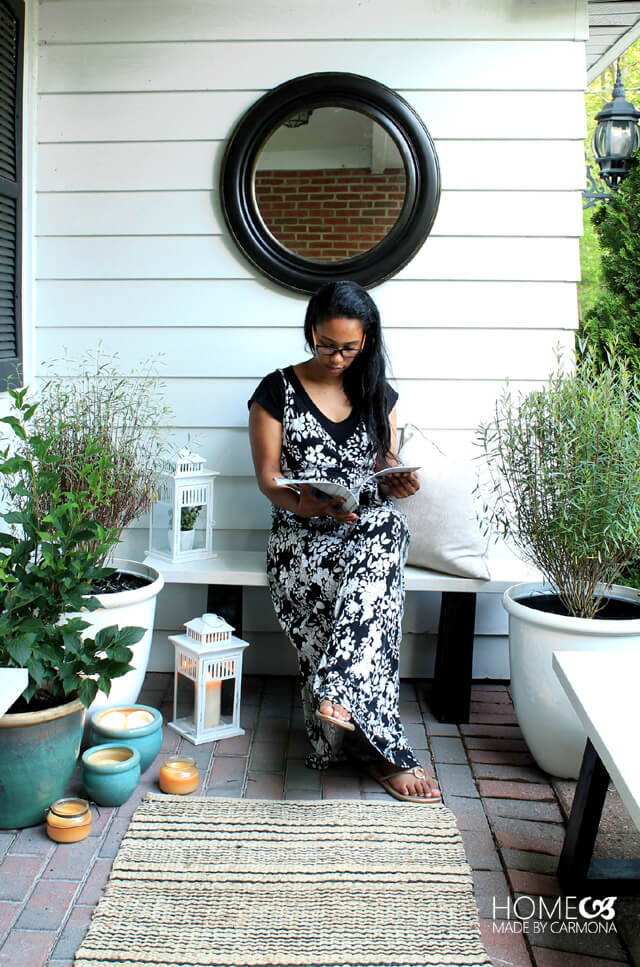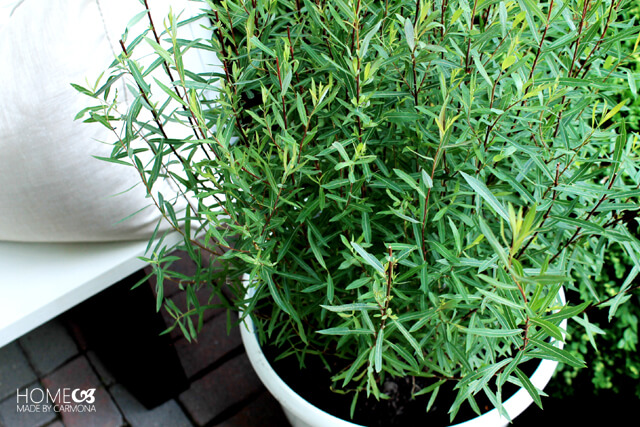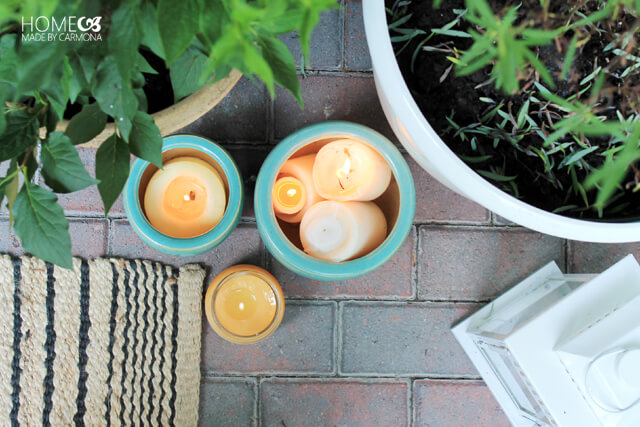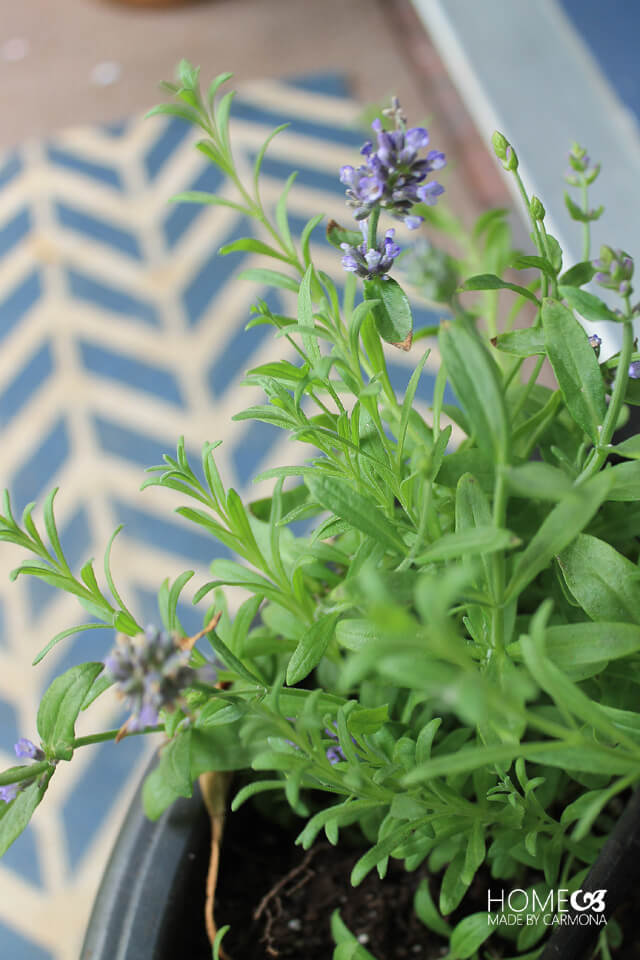 On the opposite end of my front door on the patio is my vertical hanging garden. I love this little guy…he keeps my dishes seasoned with my favorite fresh herbs. Plus he was so easy to make!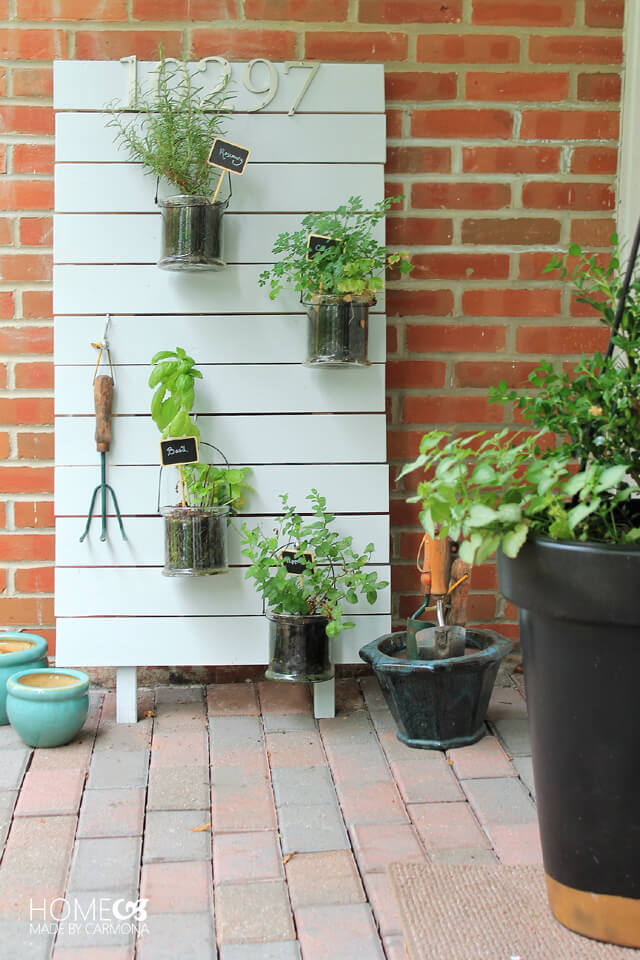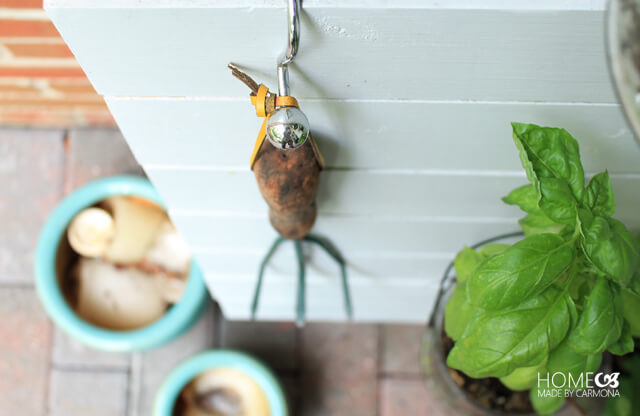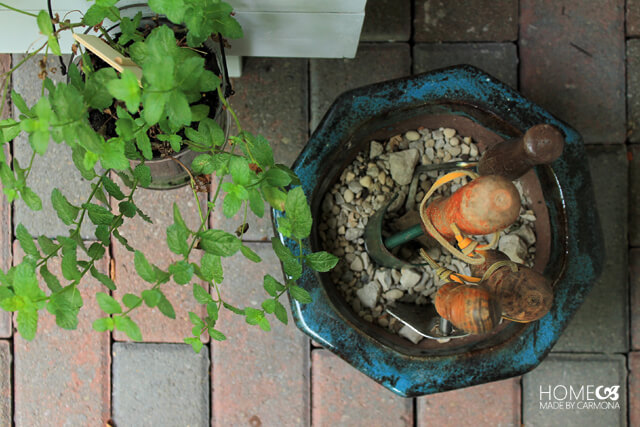 The Back Deck
Before I get started with my little backyard deck garden tour, I want to show you a picture of my deck before. Well, actually after I stained it, but before I added the fun pieces to it. It is quite a structure! My husband loved the deck so much, he kept this house on the list when we were looking at houses to buy…that is in spite of the fact that we wanted much more than an acre of land.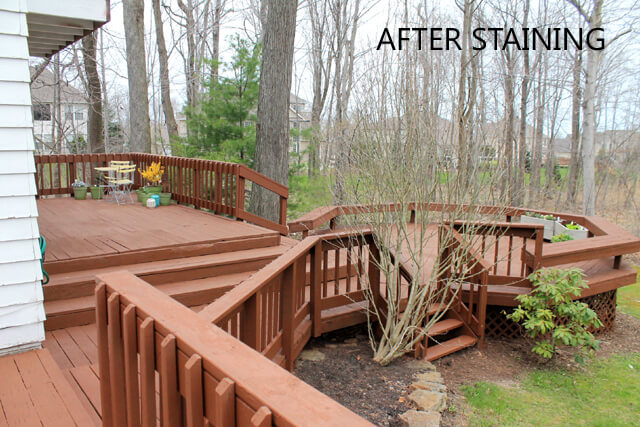 This deck was going to be fun to…uh, shall we say "deck out".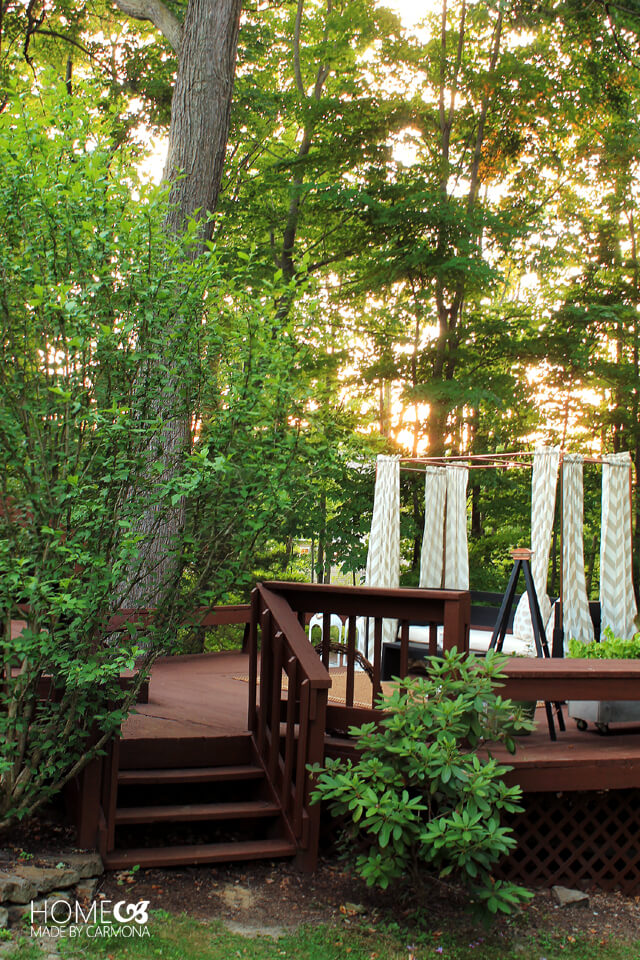 I can't wait to share this project in it's entirety with you. First you see an outdoor couch with coffee table I built, and then there is the cabana covering (tutorial coming soon!) for a pretty and private lounge.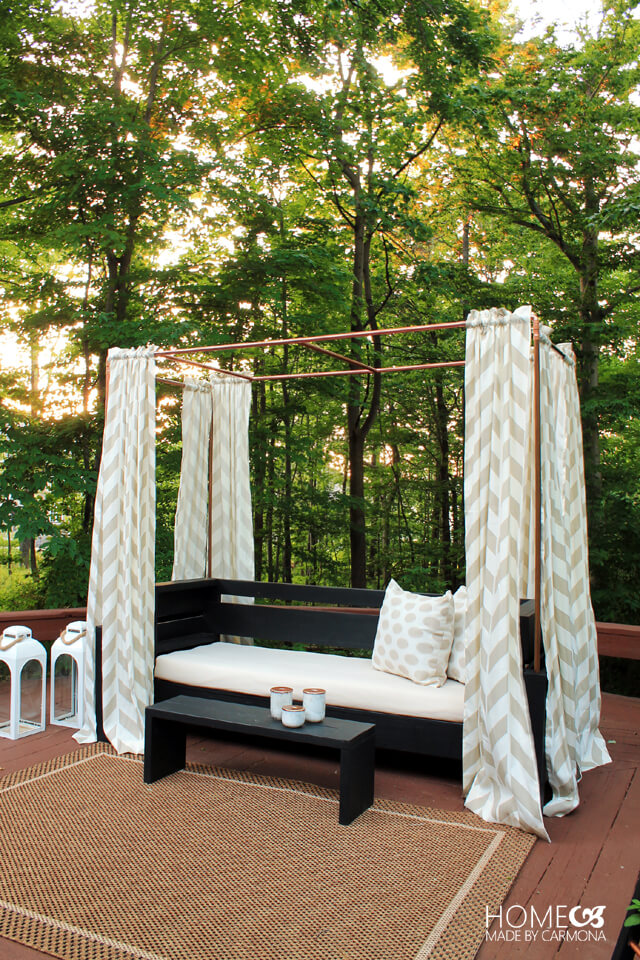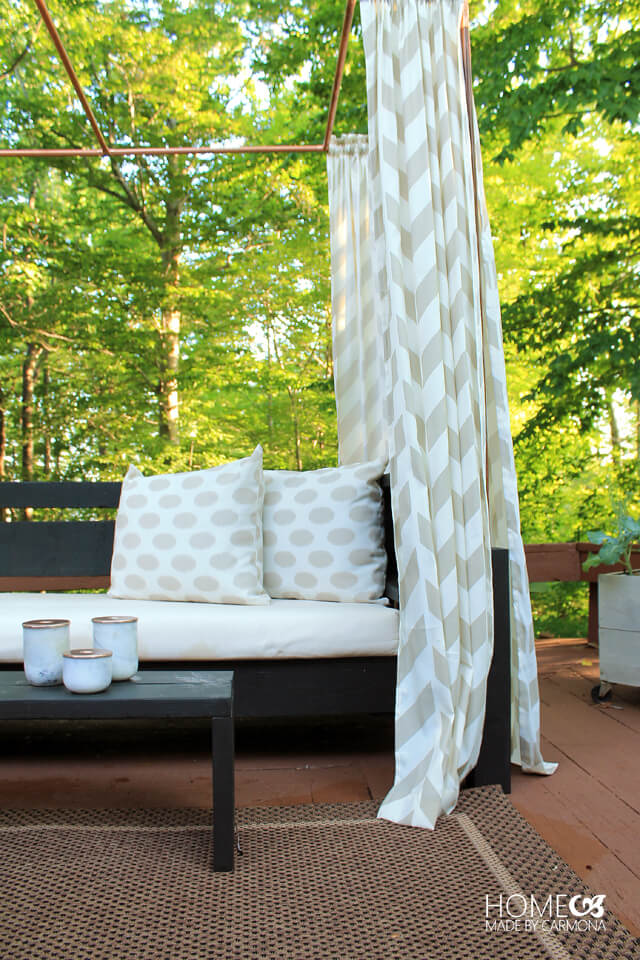 I know, you are wondering why I didn't bother with the awning that goes on TOP of my cabana…because it is so shady with towering trees over head, we really didn't need it except to shield the sides when the sun was low and setting. We loved being able to look up overhead and see the gorgeous trees wave above.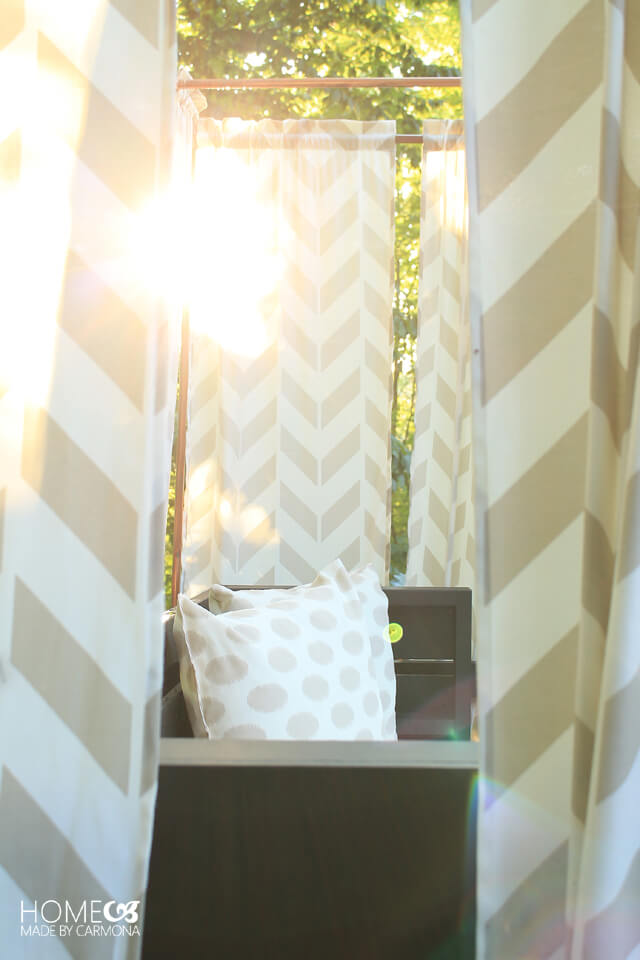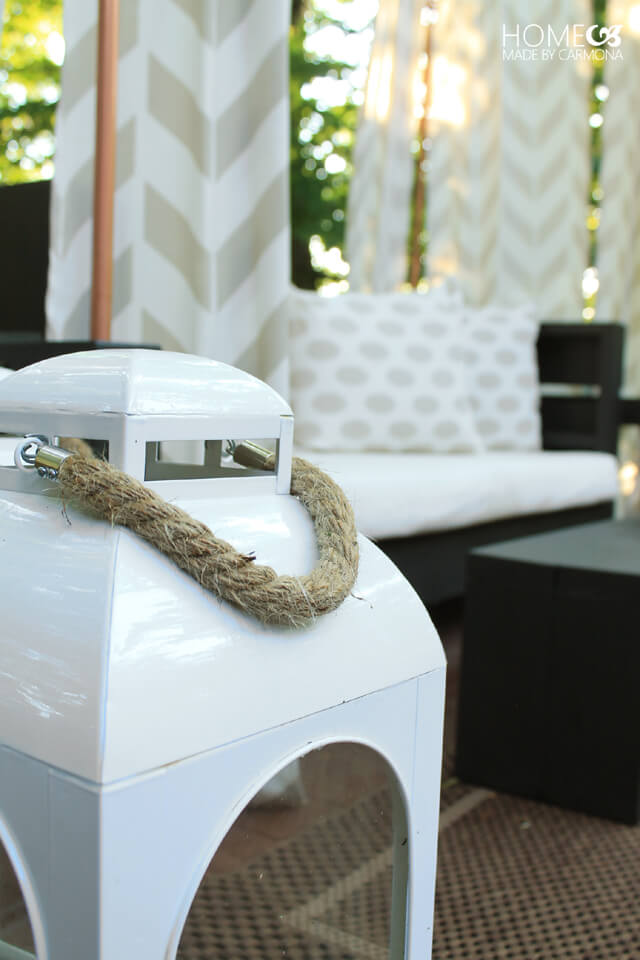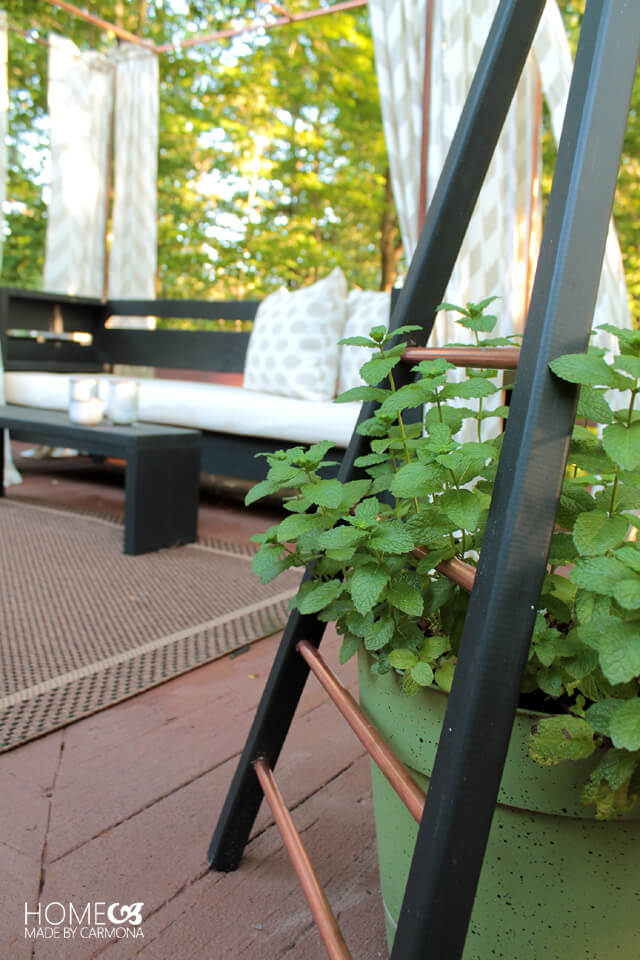 Yet another fun project was this obelisk trellis I built (this tutorial soon to come as well!). My initial intentions were to use it for my climbing peas…but I never got around to planting them! Oh well. The trellis made a beautiful decorative piece on my deck, and the solar panel cap brought a beautiful glow to the deck at night.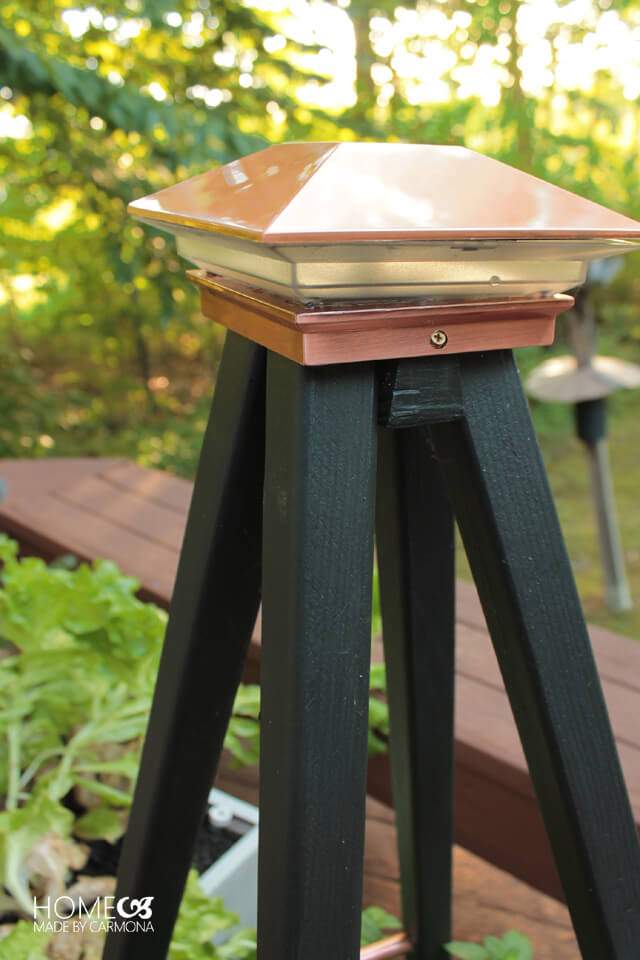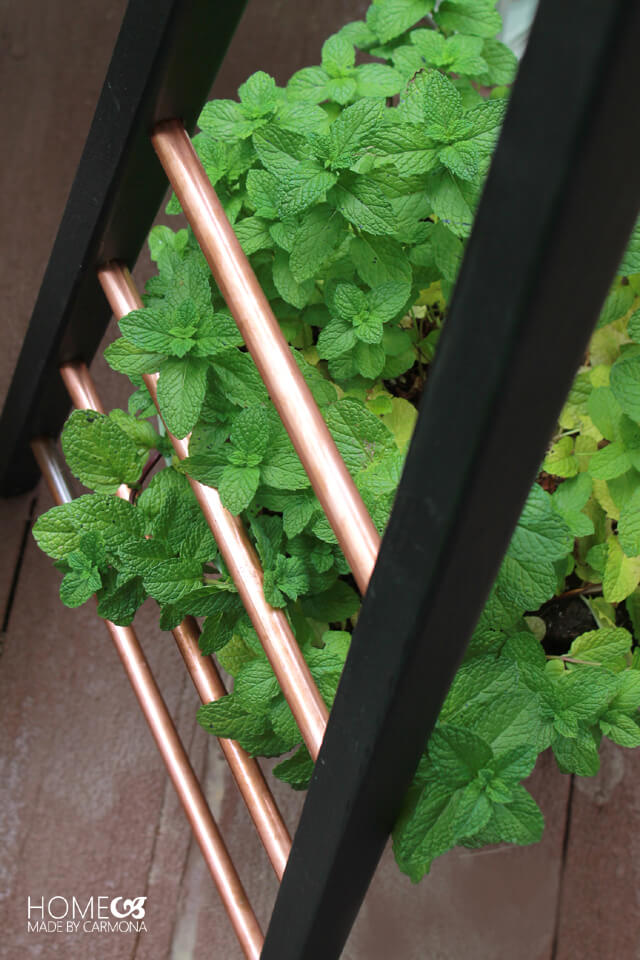 Finally seeing some actually "gardening"? Heehee. There are actually pots filled with vegetable plants all around the yard, but I'm showing you my favorite things. Never-the-less, I thought I should mention that my whole container garden, as well as these raised beds on wheels I built are self-watering. What that means is, I pour water into the tubes once every 2-3 months depending on how dry it is, and it waters itself! Cool huh? A no effort garden is just my speed!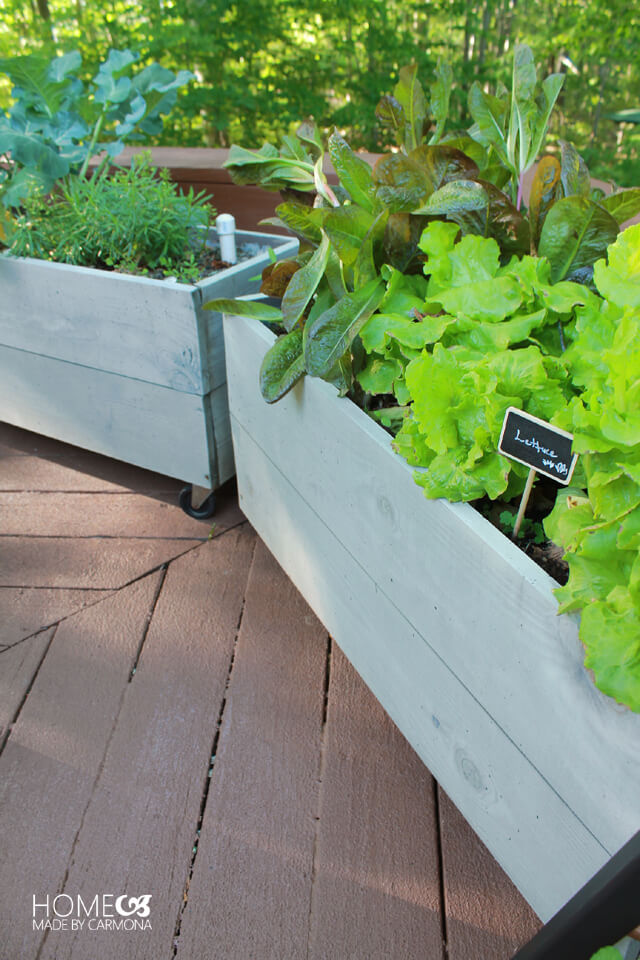 I pour water into the tubes once every 2-3 months depending on how dry it is, and it waters itself! Cool huh?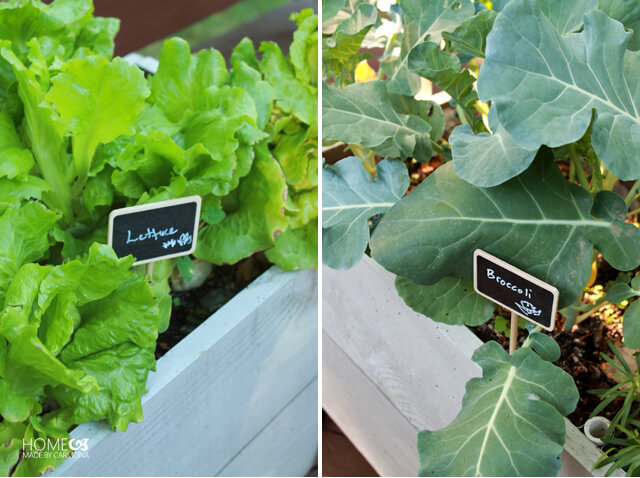 If you look out past the cabana, and past the raised garden beds on the deck, down the hill a little ways you will spot yet another dining spot between the trees. This is where we run to roast marshmallows, burn wood in the fire pit, or to experience a more rustic camp-like feel.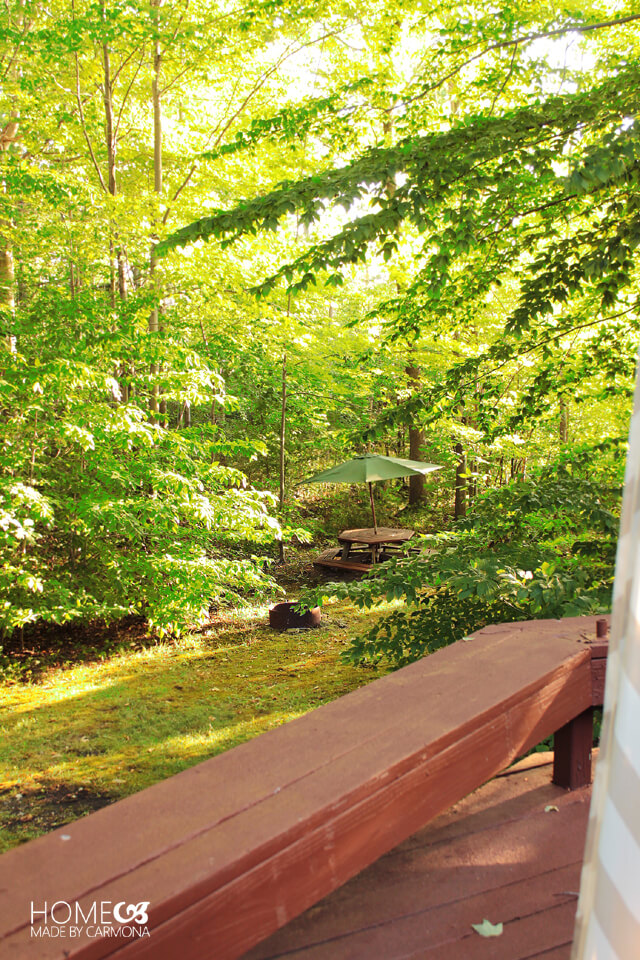 Our property extends even further past that, and girls love to explore the woods and built little fairy gardens out past that. It really does feel like a magical place. I may not love the snow here, but the woods in the States around the Great Lakes are truly majestic and expansive, but leafy…not like the pine trees of my home state California. I adore the woods here unlike any other place. Granted, if a single tree were to fall, it would cover most of my yard, and probably crush my house. But these gorgeous giants that stretch up forever are very sturdy, and being close to the lake we thankfully never have tornadoes.
The Deck Bistro
This deck has many parts to it and is quite spacious, so I wanted a little bistro section that you could enjoy when you first walk out the back doors. Something that overlooked the rest of the space…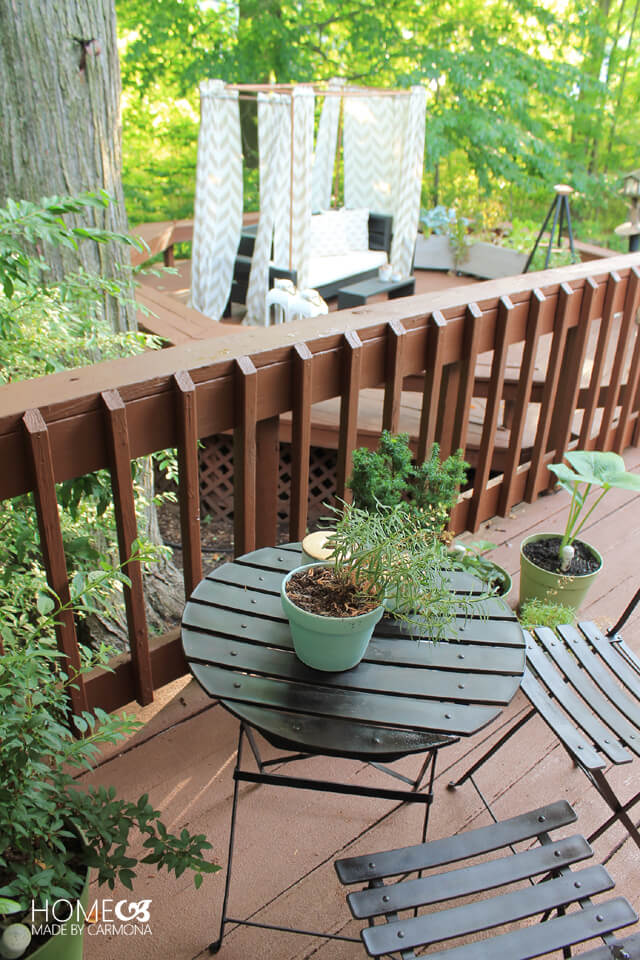 Sitting in this slightly more elevated part of the deck feels like sitting in the treetops, but without actually being in the treetops!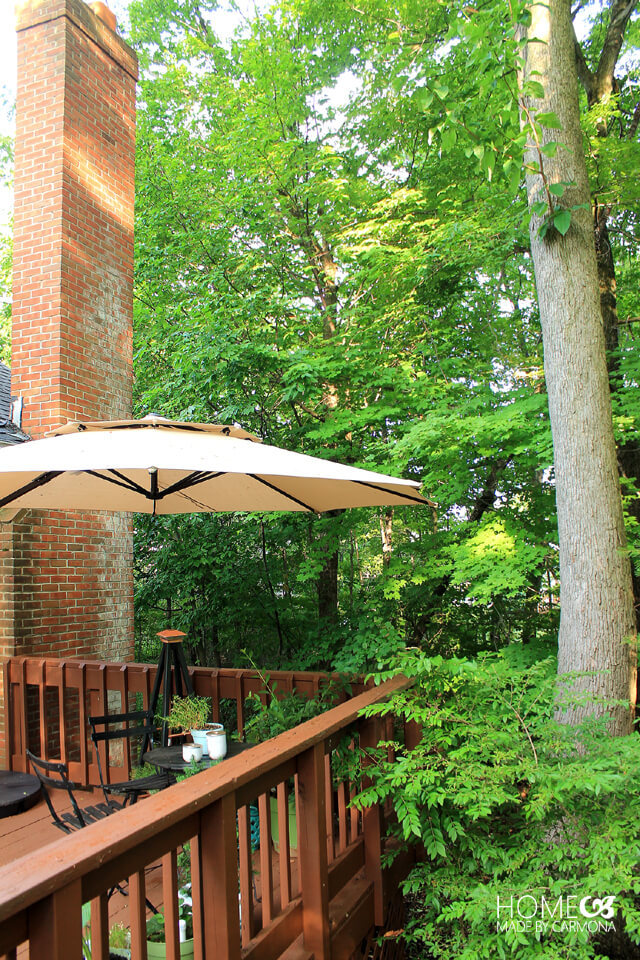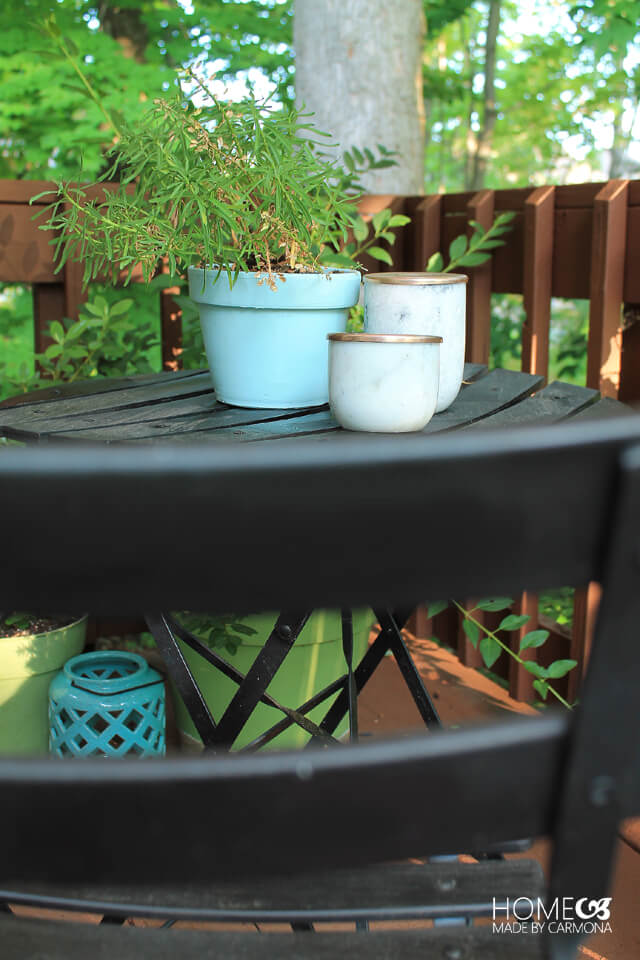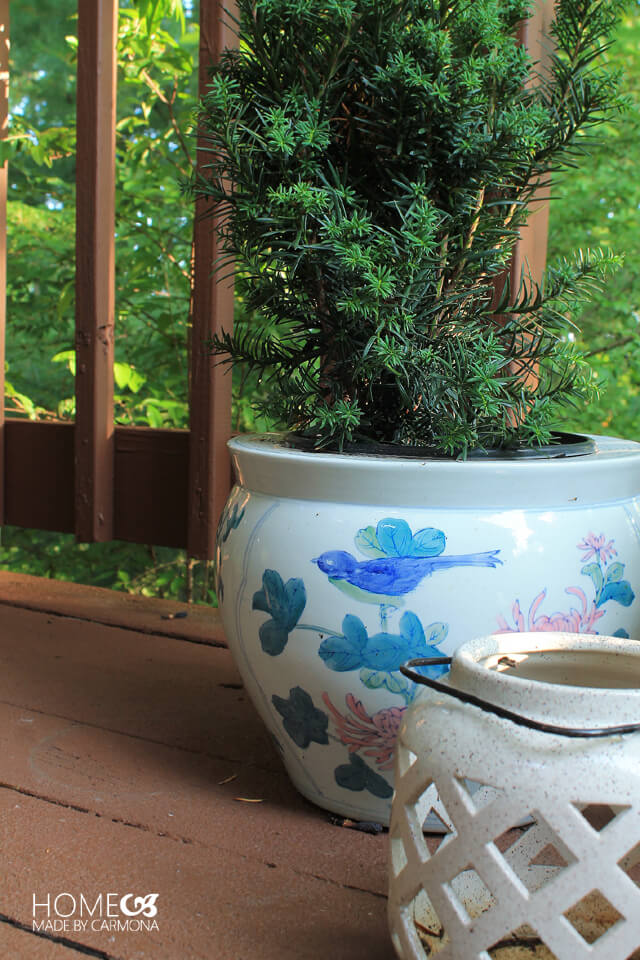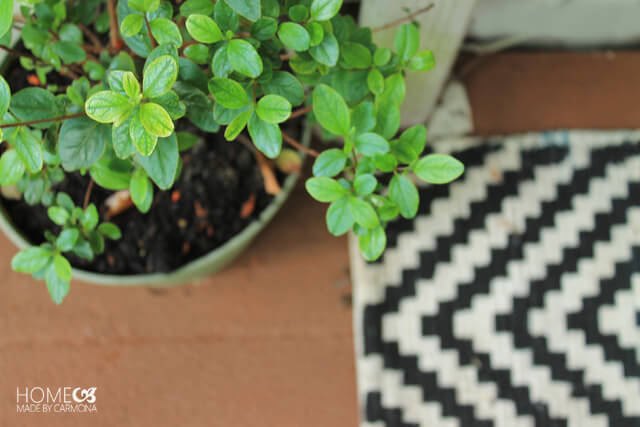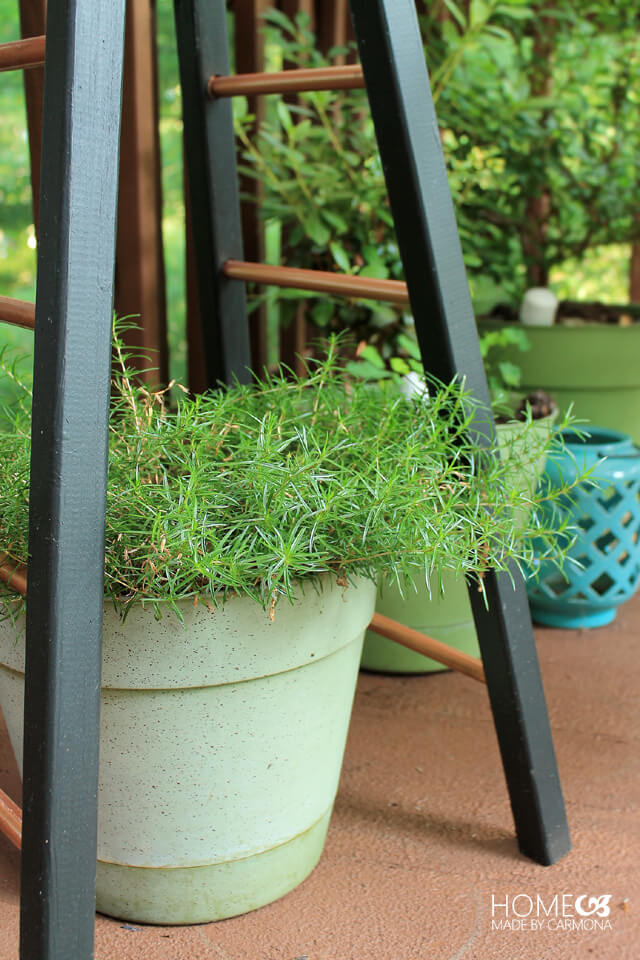 The bistro area is the first thing you see when you walk from my living room out onto the deck. It is a great place to enjoy that morning cup of herbal tea! Then venture out onto the rest of the space from there.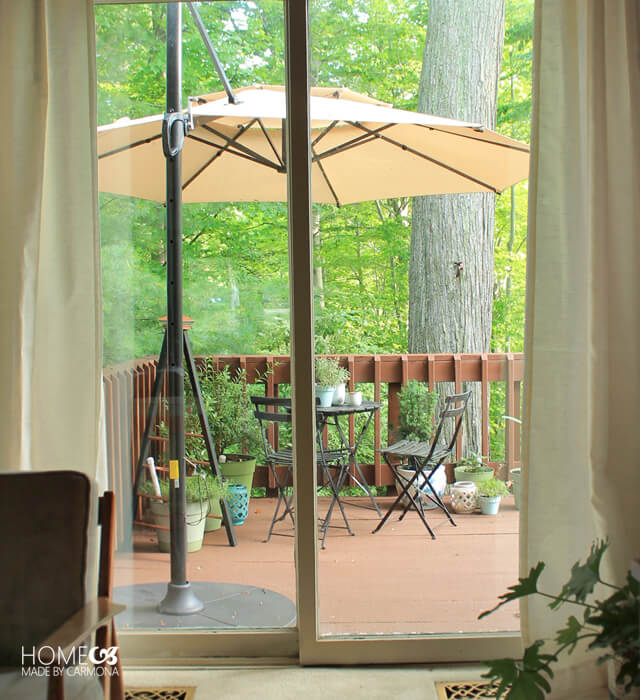 Hop Over To These Blogs Next!
I hope you enjoyed my outdoor spaces! Now, go get even more incredible inspiration from these garden party tours below. New tours will occur all week long! Follow us on social media by searching #GardenParty, or just click on a picture below to see more!