*This outdoor landing post is awesomely sponsored by AllModern, affiliate links contained below!
I know, I know, when we think of an entryway, we think of the interiors. BUT consider this… the first space your family and guests stop is actually just outside the door. Whether that is to grab the keys and unlock the door, or knock and await entry. This is all part of your home's first impressions.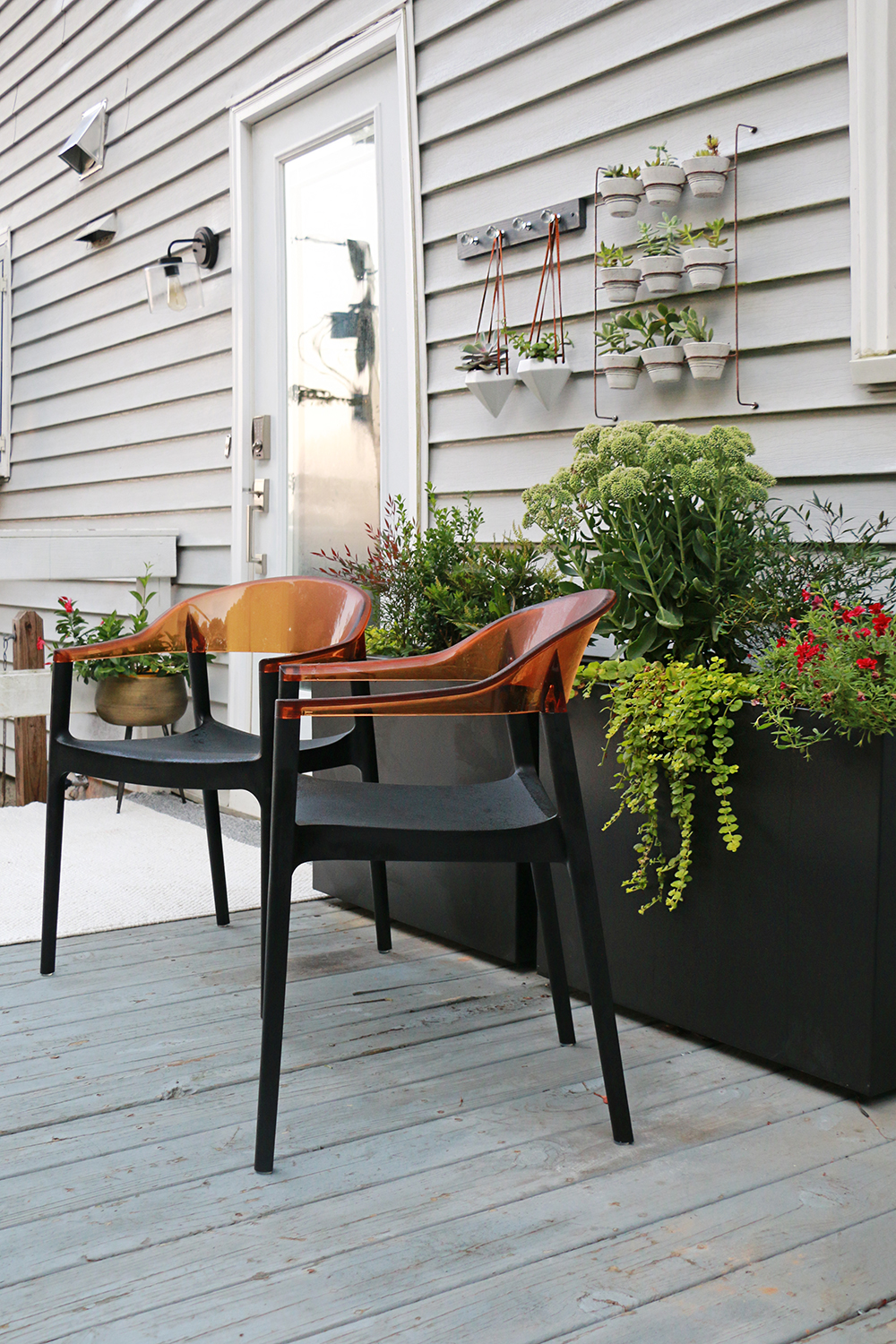 Not to mention, this is the first line of defense against wet umbrellas in the spring, snowy shoes in the winter, and muddy shoes year round!
There are times when creating a proper landing, aka 'Outdoor Entryway', is just a good idea.
Here is what you should consider when planning your outdoor entryway:
1. Seating To Remove Muddy Shoes
Whether you go with an outdoor bench, or a simply a stylish pair of outdoor chair (like those pictured), make sure there is a place to sit and remove shoes.
Obviously, shoes will usually be removed once you are inside the house, but occasionally there may be muddy shoes that need to be removed before entering the house.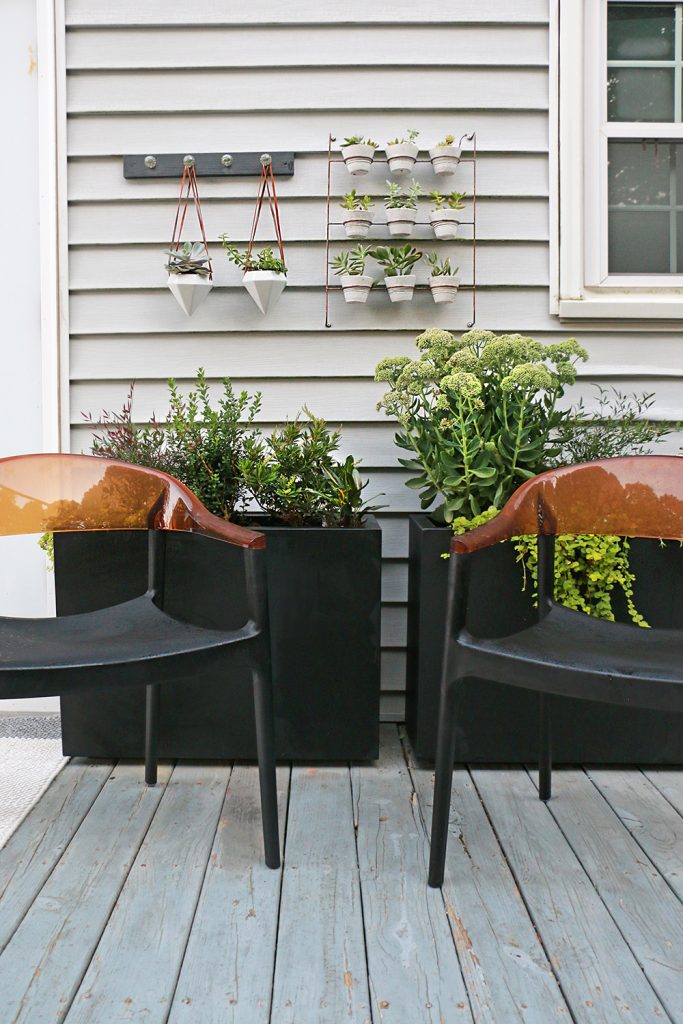 As a gardener, and a mom of 3, I know how sanity-saving it can be to teach the kids (and sometimes even the hubby) to remove wet or dirty shoes before entering the house. And when your house doesn't have a mudroom, a bench right outside the door works just as well!
2. Outdoor Mat or Area Rug
I've learned that an outdoor mat or area rug are for more than just wiping your feet before entry. It means you can comfortably step outside barefoot to greet someone who has come to the door, or comfortably hang out on the patio without the effort of donning shoes.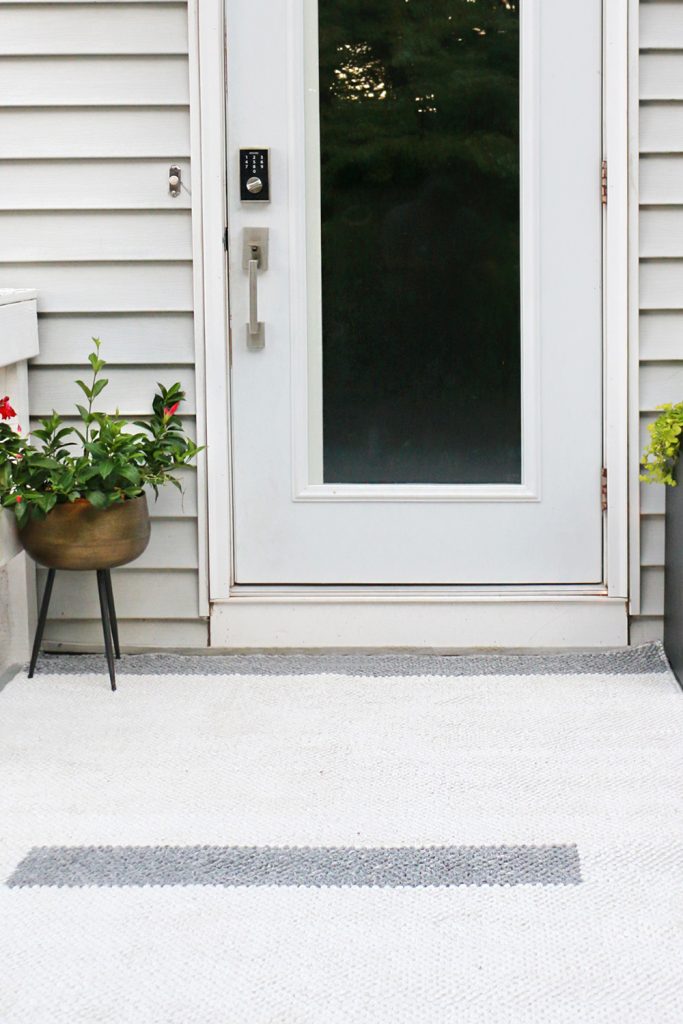 This outdoor area rug was a creative and fun alternative to a typical door mat. It really defines the entryway and will definitely got points for style!
3. A Spot to Hang Umbrellas
Add a row of hooks to hang umbrellas in the wet season, and hanging planters when dry.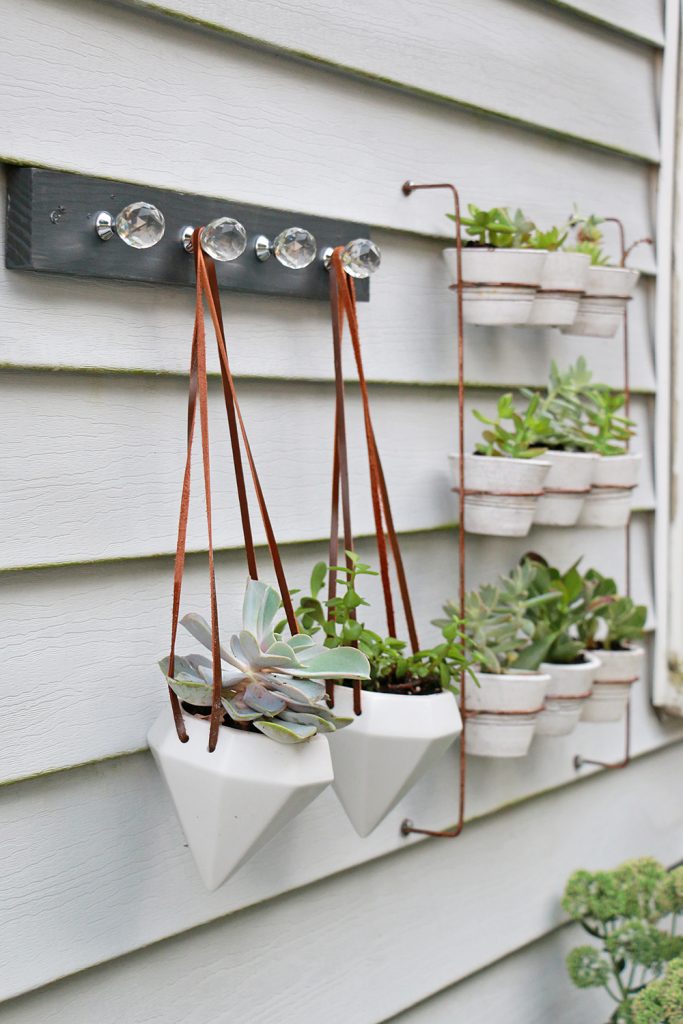 4. Good Lighting
Good lighting is made up of both practical and stylish elements. Your exterior should be just as good looking as your interior, and modern lighting like this fixture is a great way to refresh outdated spaces.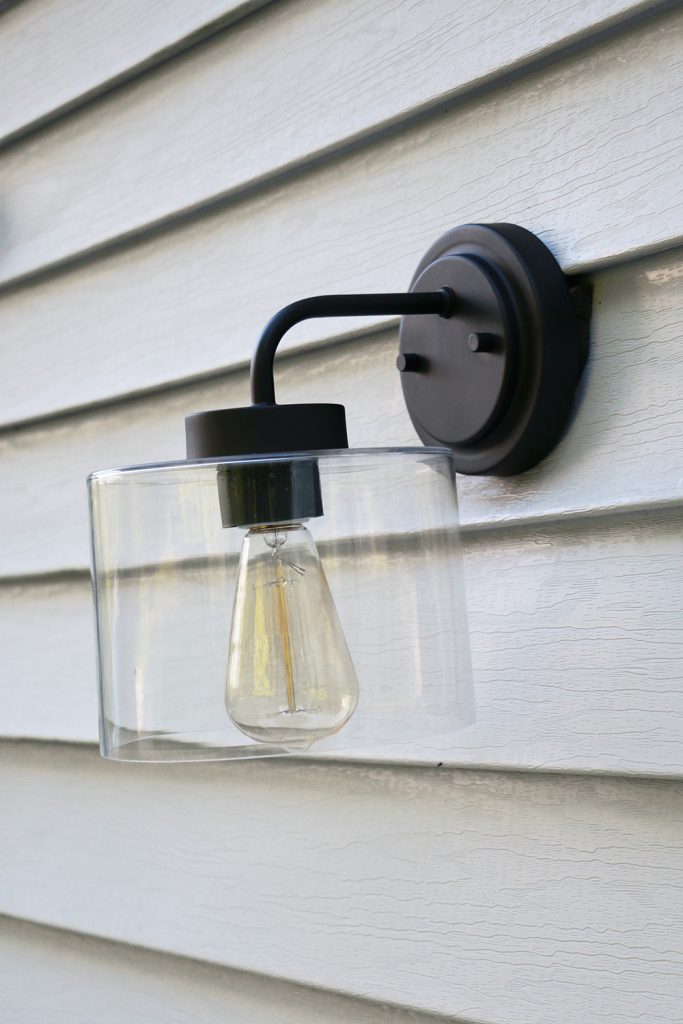 Since you already have to meet the practical needs of lighting, so you aren't fishing about for keys in the dark on nigh time excursion, why not choose a stylish fixture to begin with?
5. Decorate With Plants
Finally, finish with some beautiful decorative touches! In my opinion, there is no better way to decorate your outdoor landing than with plants! Planter boxes, and hanging planters are a natural addition to a patio, deck or portico. So go ahead and add some lush greenery!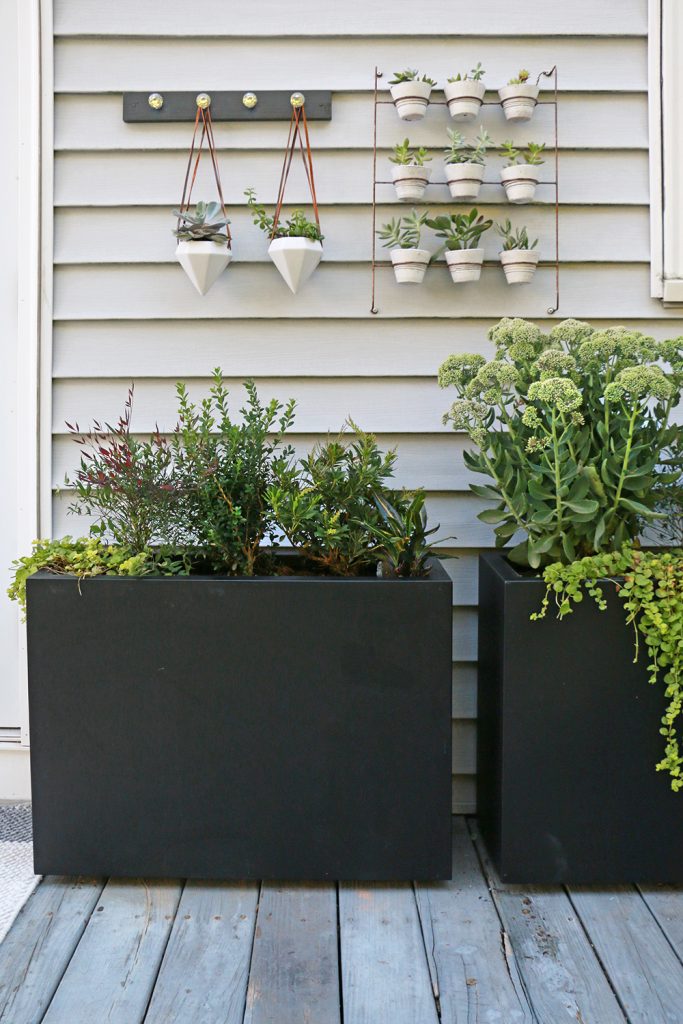 Now that you've tackled your outdoor landing, let's style your interior entryway! Check out my 3 gorgeous design plans for you to steal the look!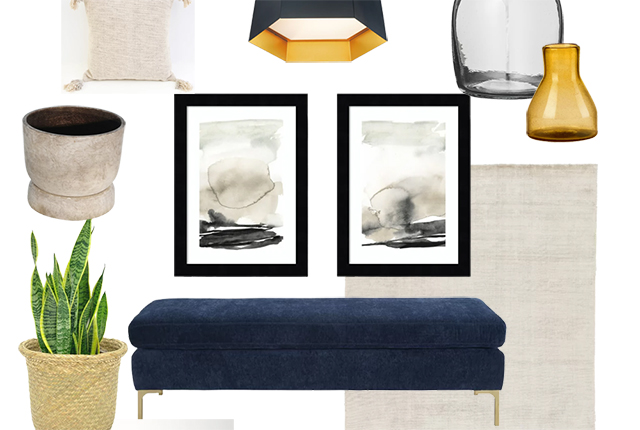 Looking for other ways to make a stylish modern statement in your entryway? Explore AllModern's latest arrivals in modern lighting, mid-century modern benches, geometric bookcases, sputnik chandeliers, modern wall art sets, modern rugs, and geometric wallpaper. They also share some great tips of their own with their 9 Streamlined Small Entryway Ideas!
*A special thank you to AllModern for sponsoring this post!