When I think of a fall home I think of all things relaxing, warm, cozy, and apple spice scented. Hey, that's just my happy place, so I'm bringing in a little hint of fall into my home all while on a budget.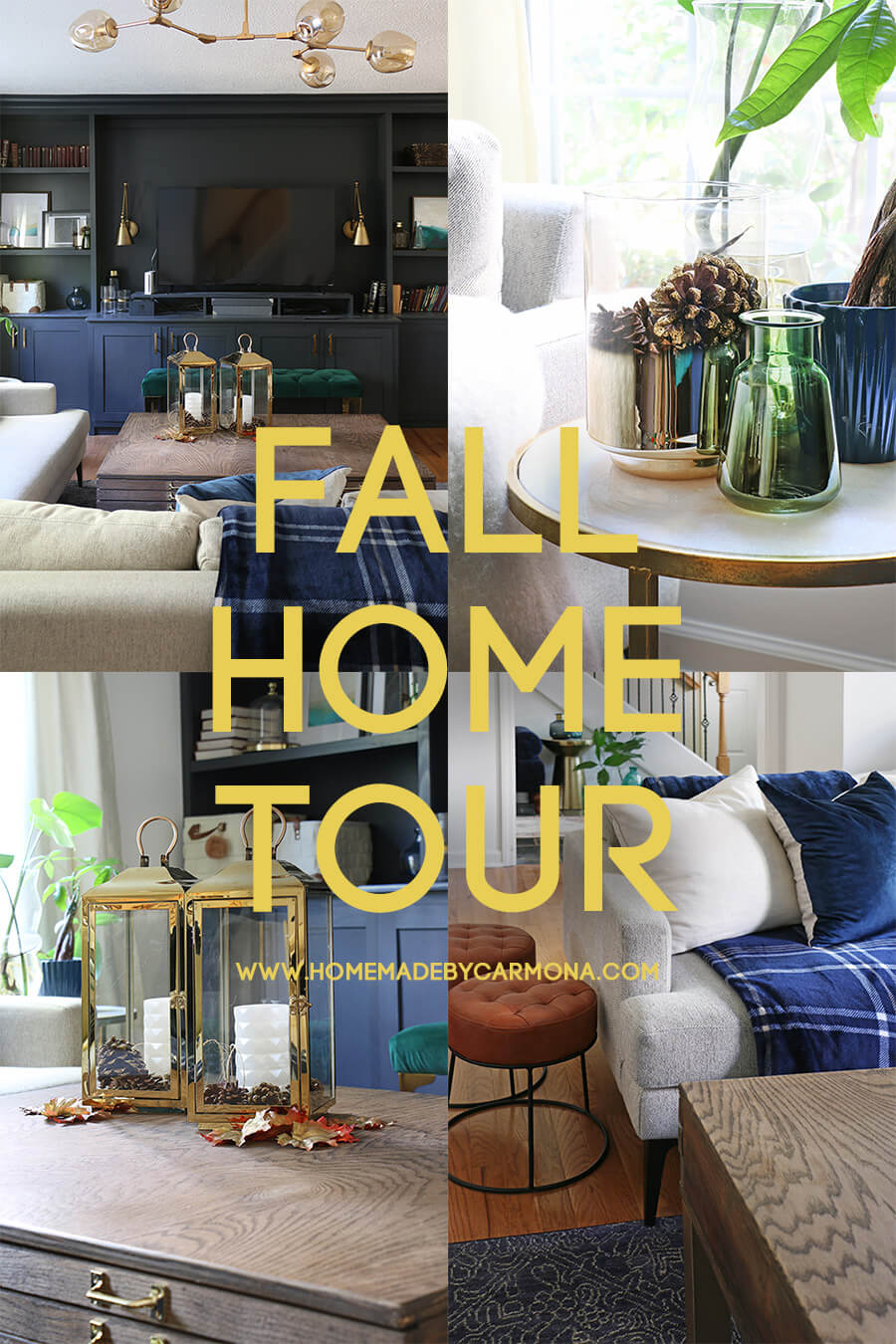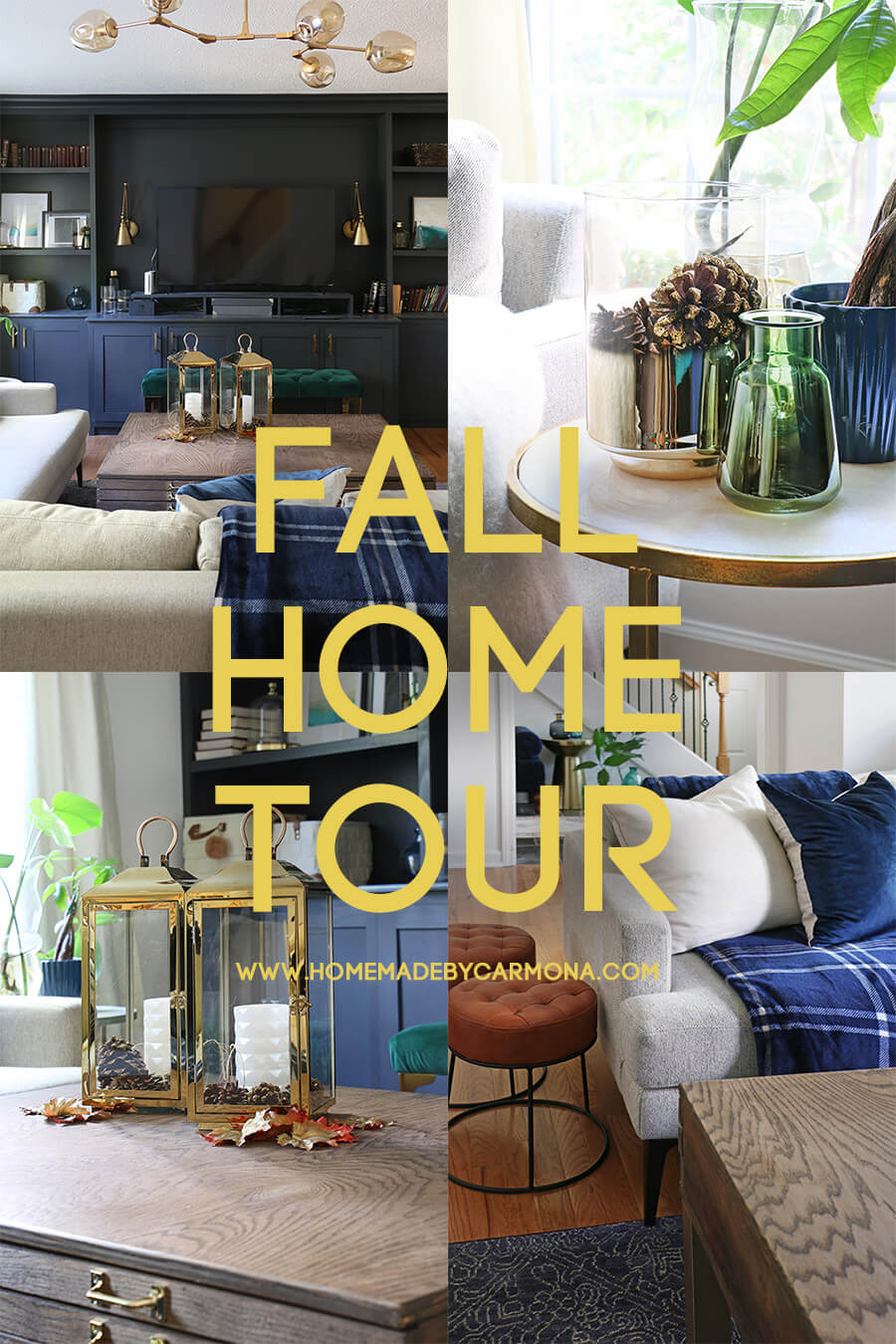 *This post is sponsored by Better Homes & Gardens carried exclusively by Walmart. Affiliate links contained below
I'm a pretty firm believer in making sure whatever I use for seasonal decorating is something I can ultimately enjoy in other ways throughout the year. I'm a fan of turning everyday decor into seasonal decor with a few simple additions, and keeping everything budget friendly.
Seasonal Home Touches
Today I'm giving you a tour of my home, and some of the budget friendly items I add during the fall season.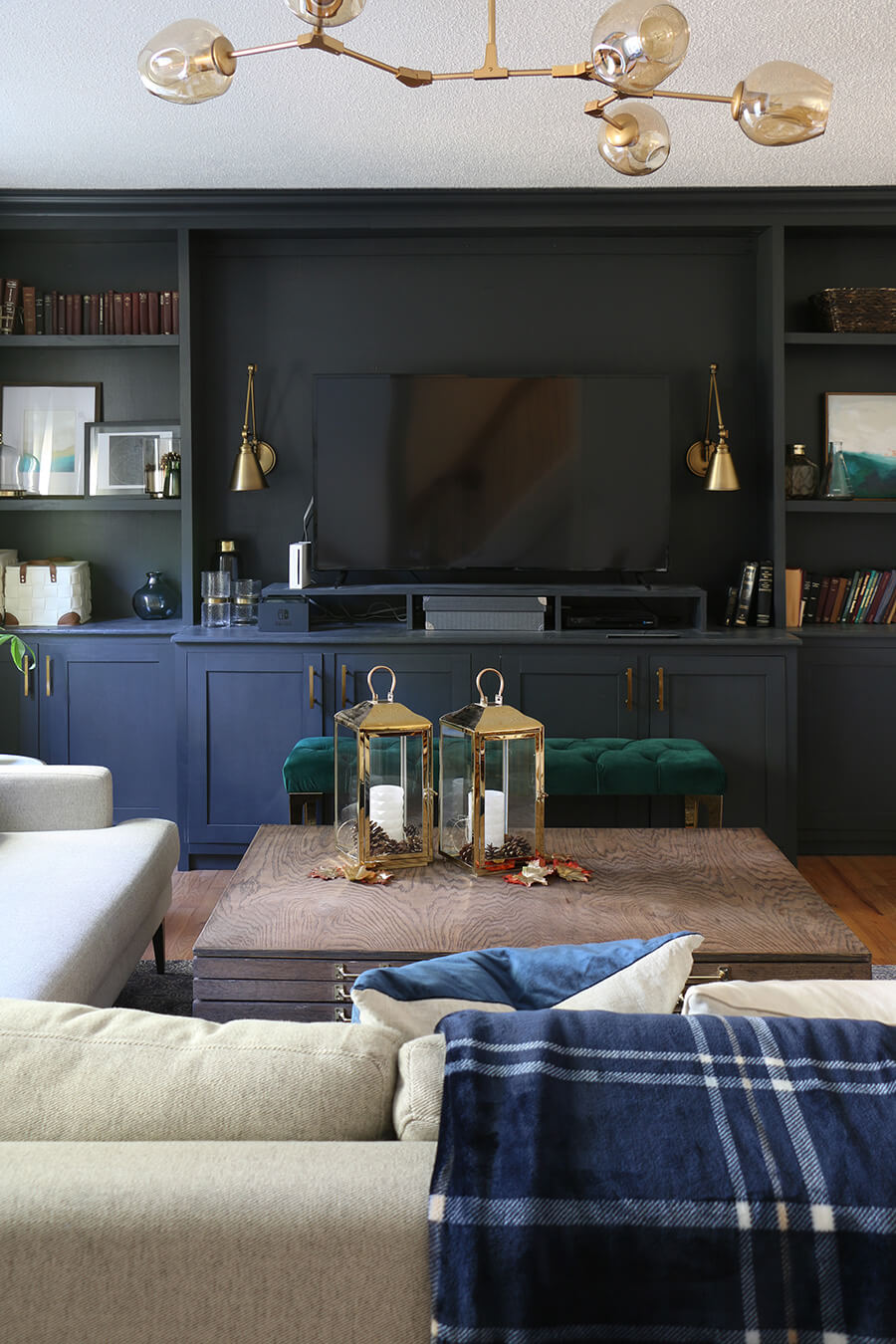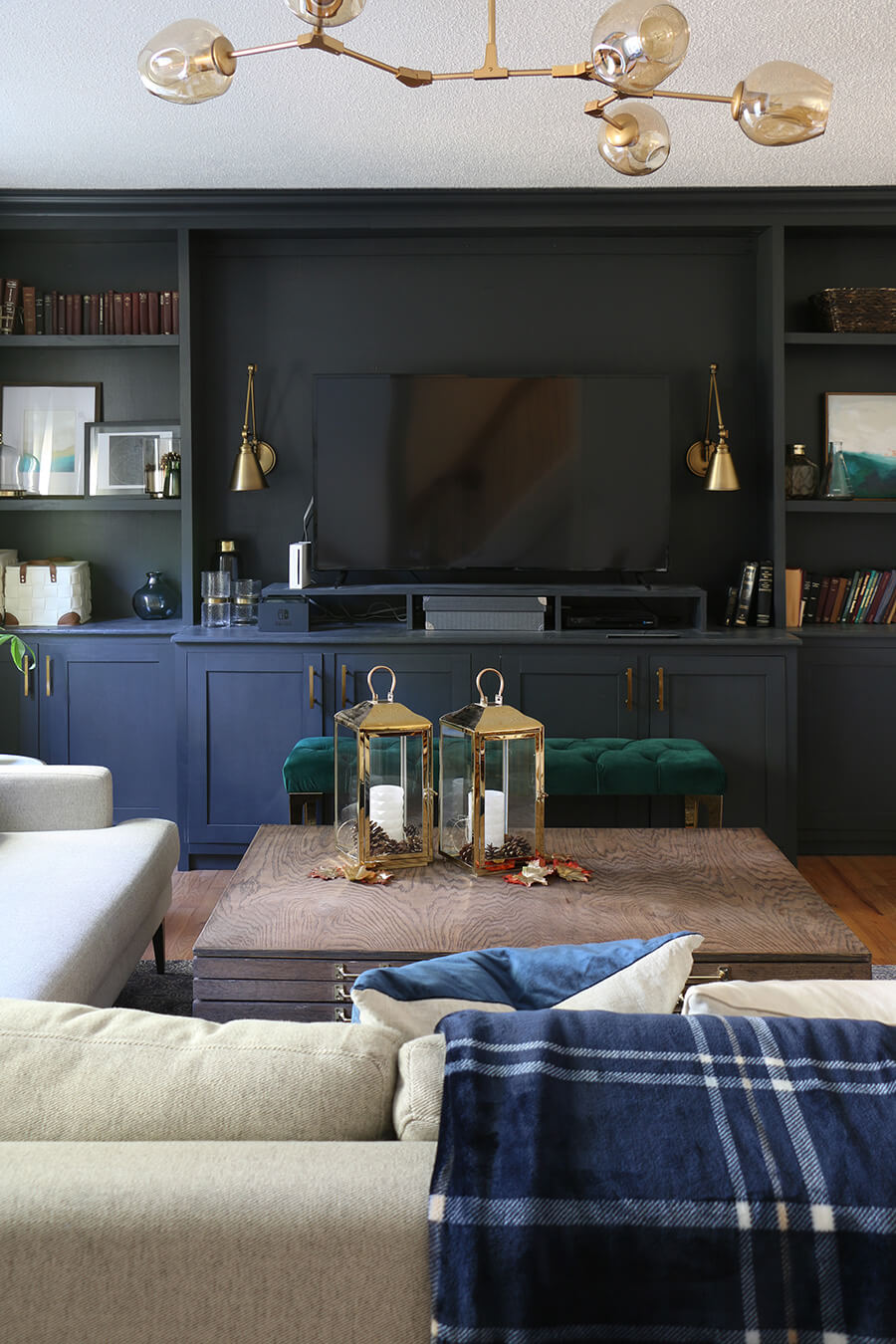 First things first, I'm kind of obsessed with my brand new Better Homes & Gardens gold lanterns that I picked up from Walmart.
I'm sorry, but these guys are perfect and no one can tell me otherwise. Yes, it's probably my obsession with all things gold, but also they are HUGE! The perfect size to fill with candles, pine cones, fall florals…whatever you can dream up to put inside a lantern, it can fit in these puppies.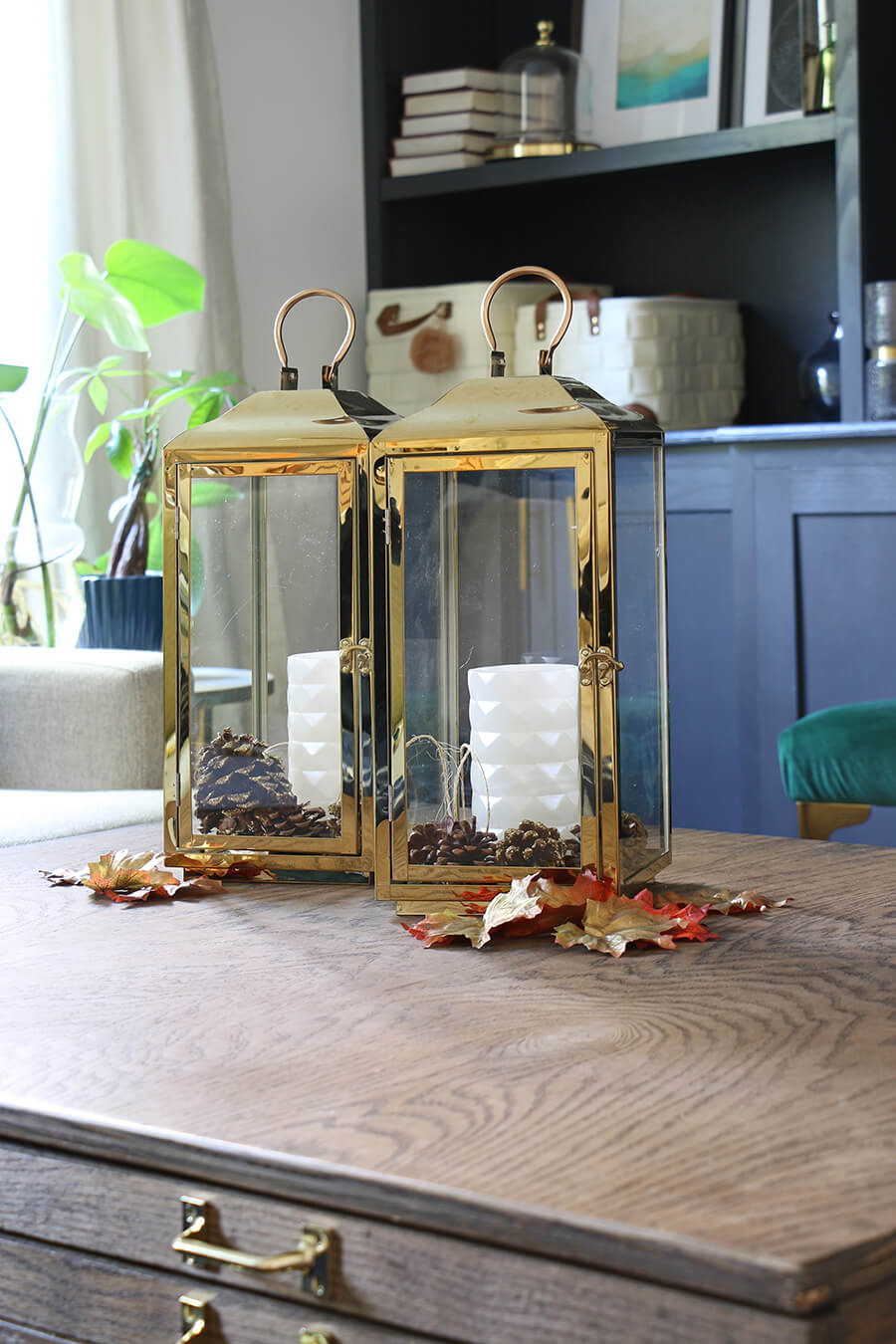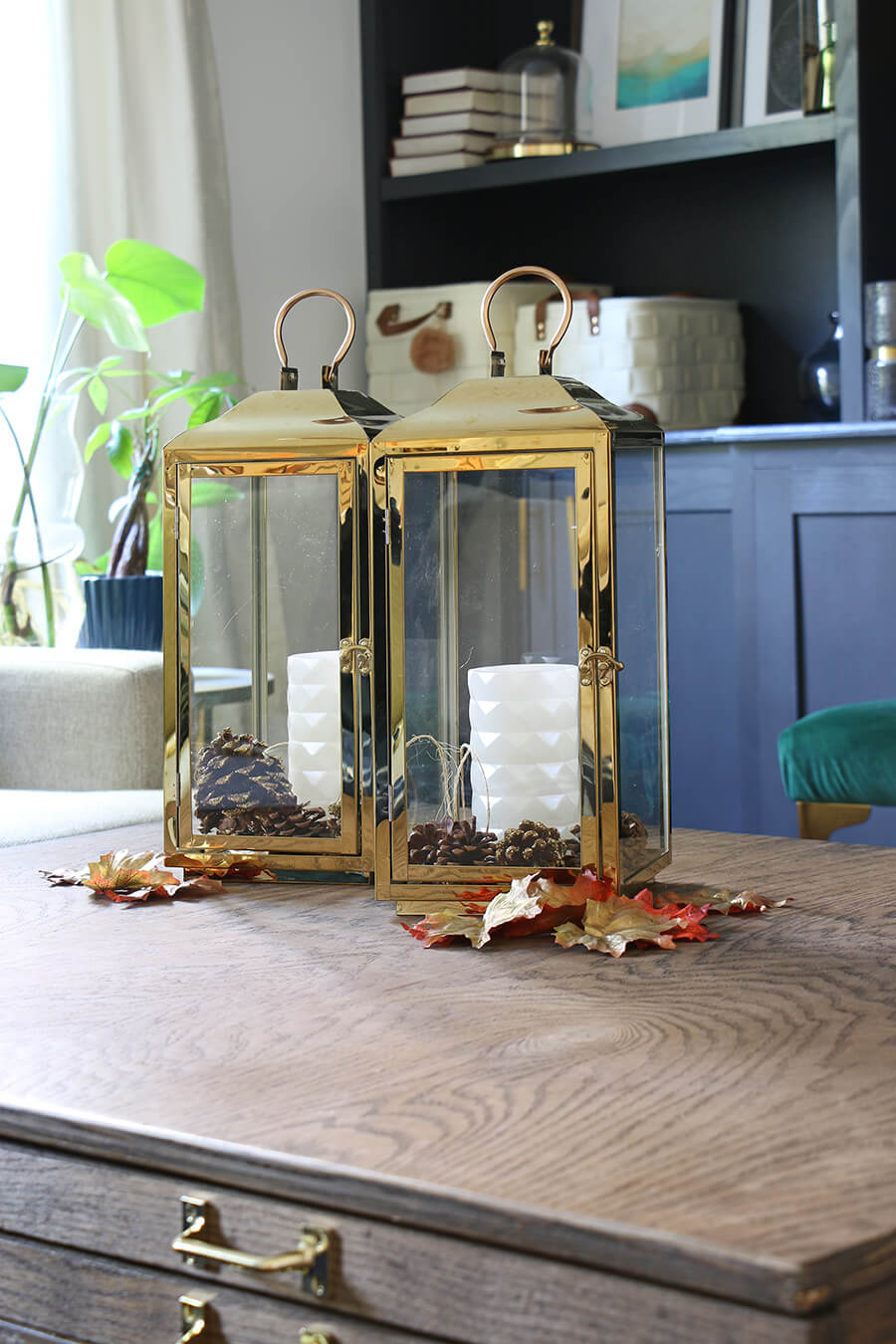 In fall I think my favorite (and most practical) decorating element is throws, and throws, and more throws.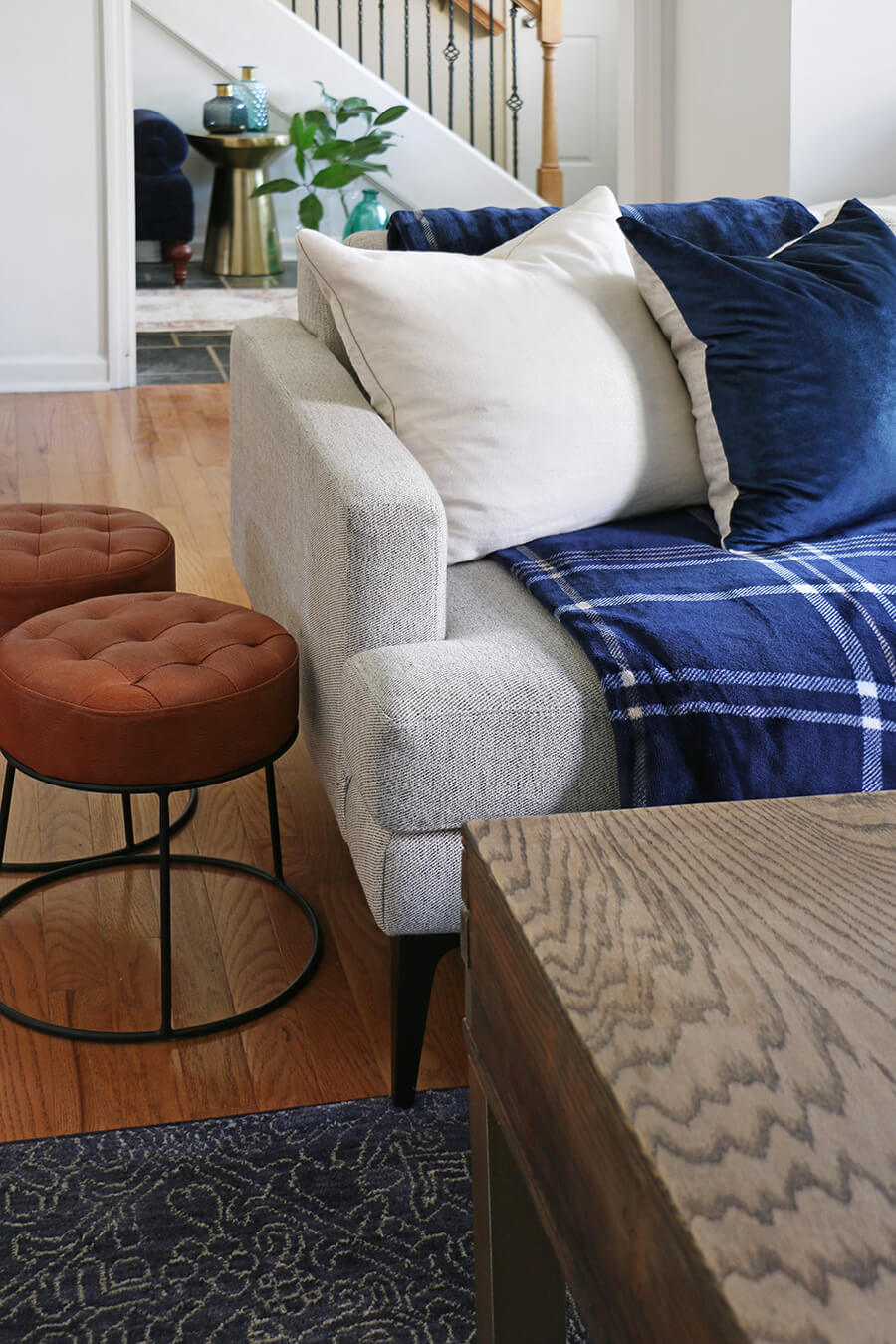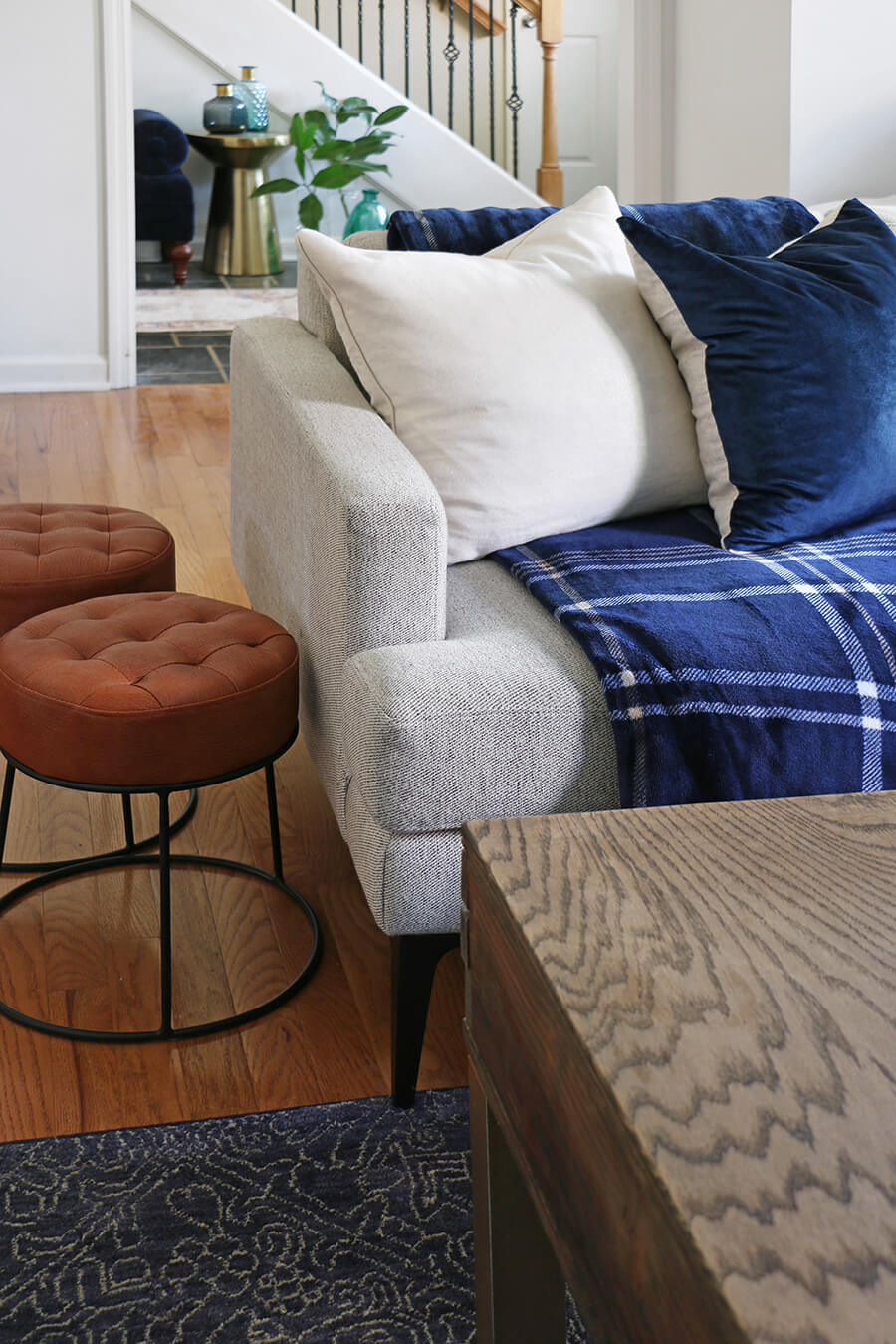 Hey, what can I say? I'm from Cali, and I'm always cold, so there is nothing I appreciate better than a great throw (or several great throws strategically placed around the house).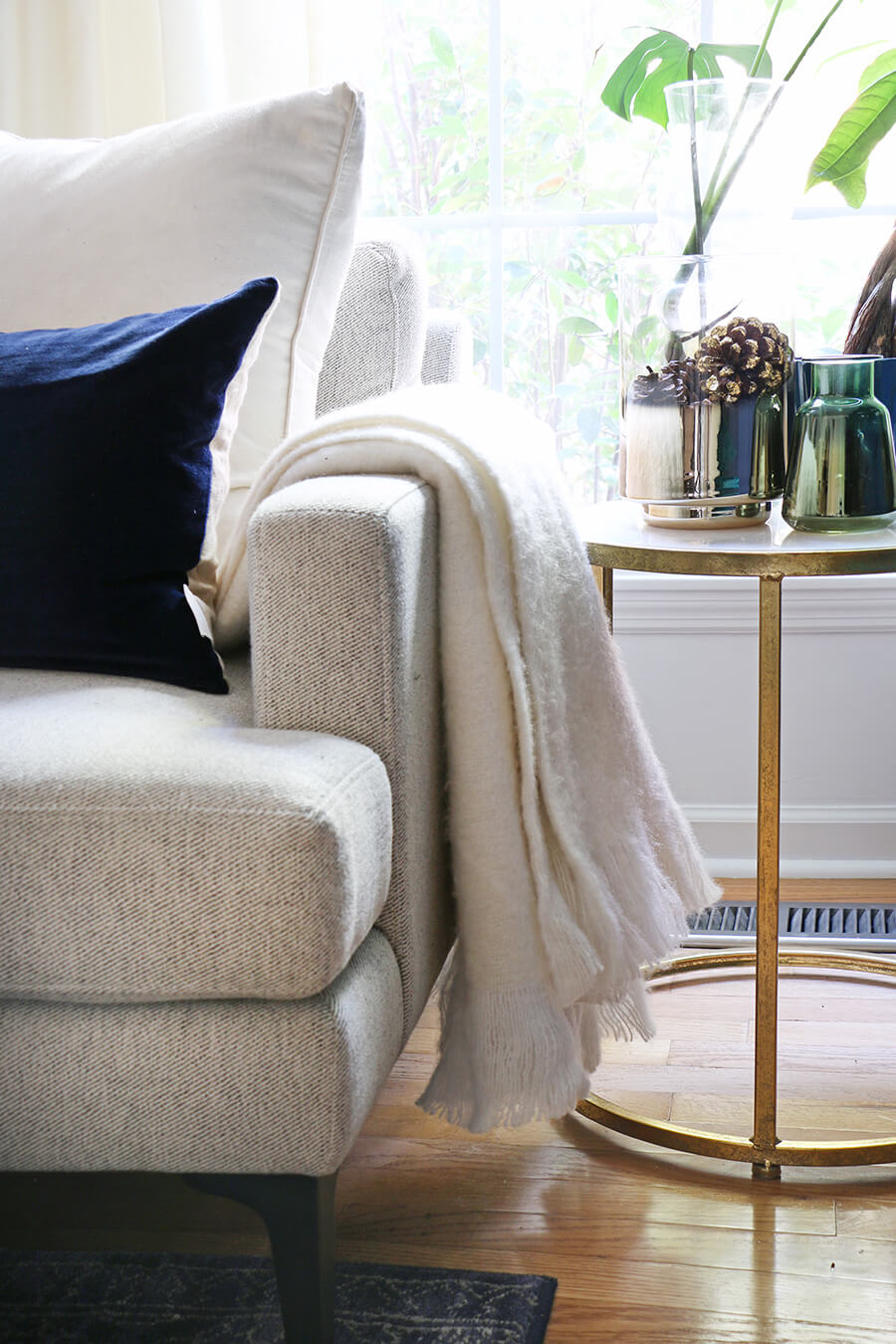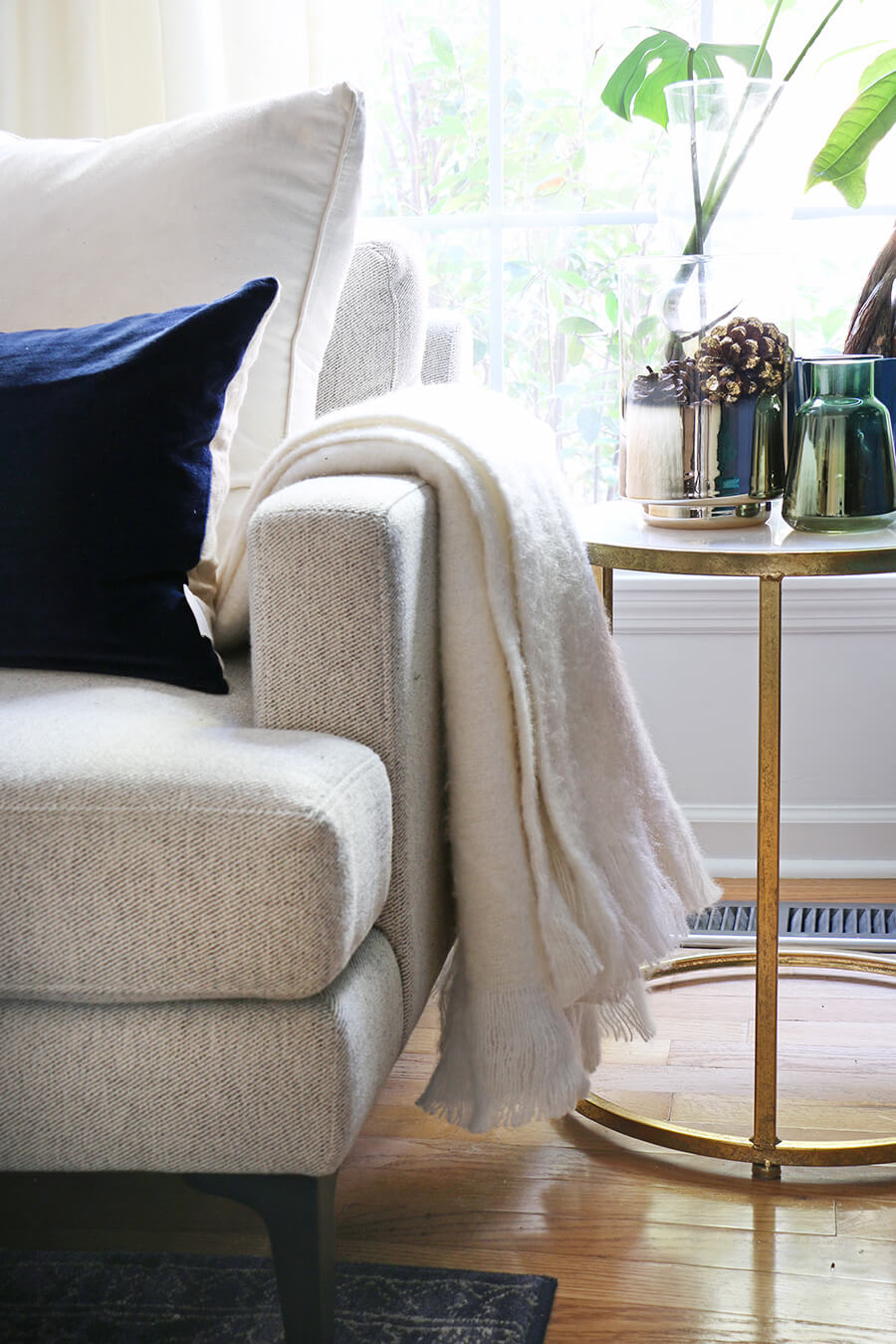 Oh and hurricane lamps. I love those things. Like lanterns you can fill those bad boys with anything.
These Better Homes & Gardens gold ombre hurricane lamps are perfect to fill with the spice scented pine cone set.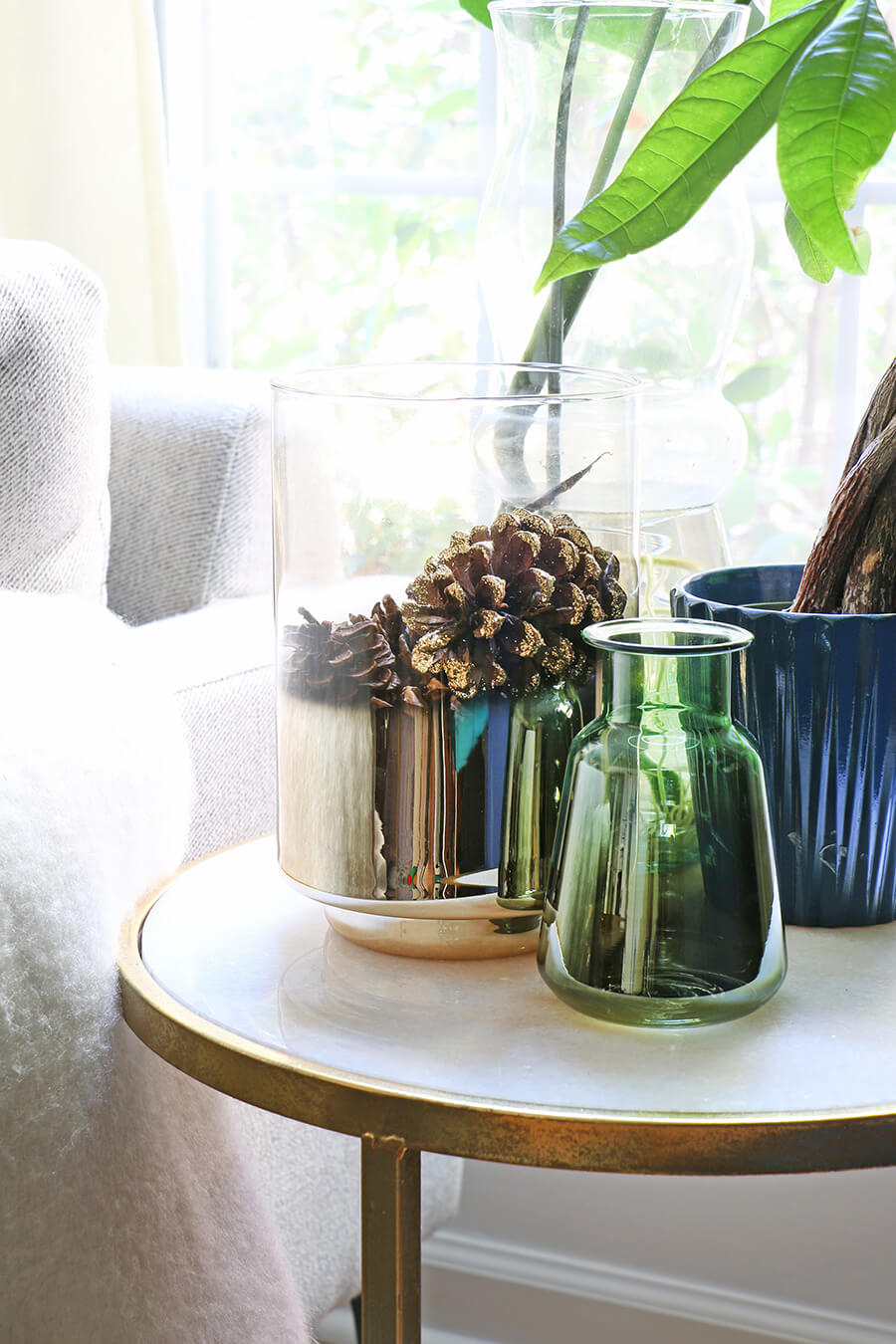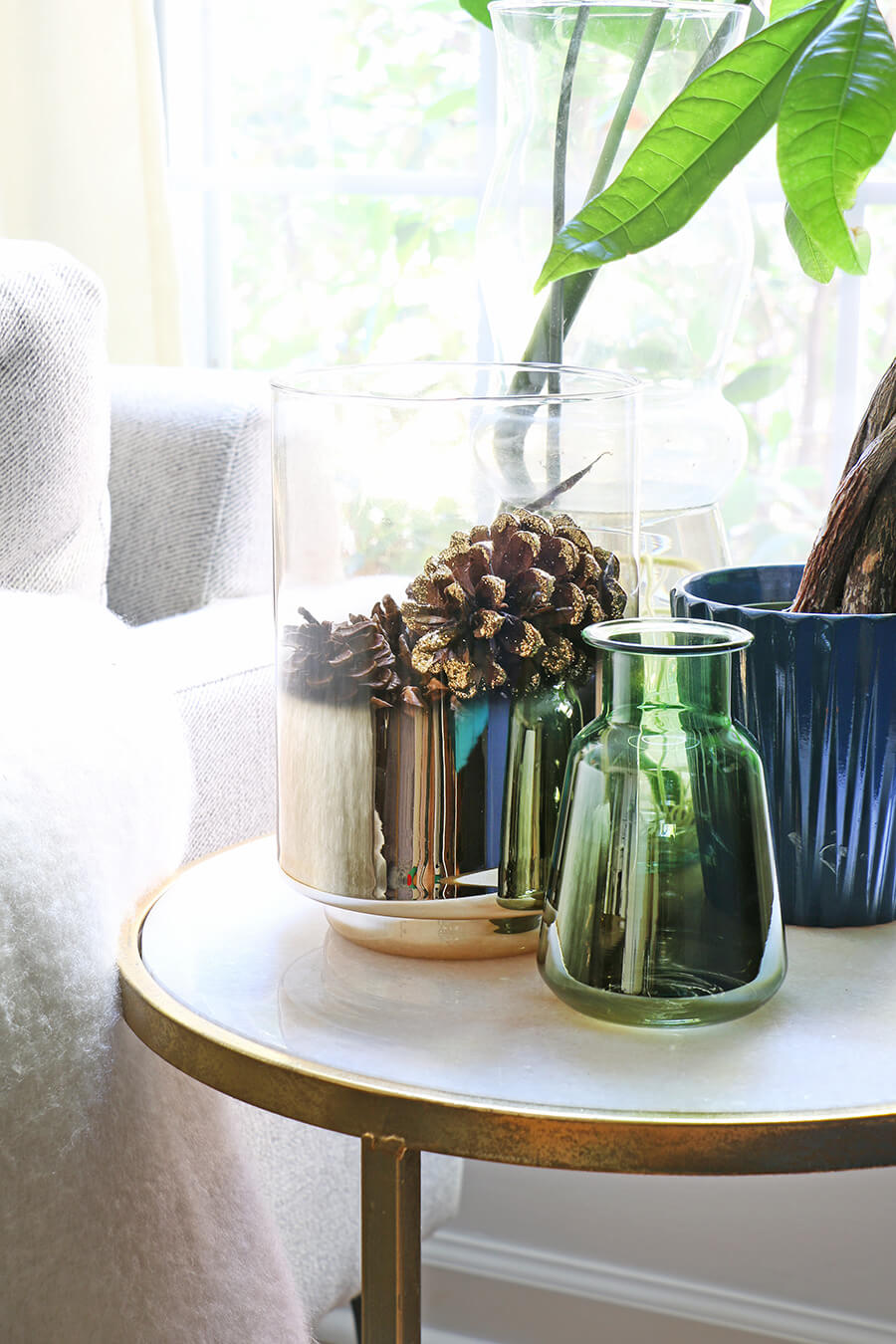 Seasonal Lifestyle Decor
I don't know about you, but when fall rolls around here in the Carmona household, our whole lifestyle changes. By that I mean the fan in the bedroom is no longer allowed, I add tons of heavy fluffy blankets, and my fluffy robe goes on for the rest of the season. Haha, you get the idea, I don't like the cold.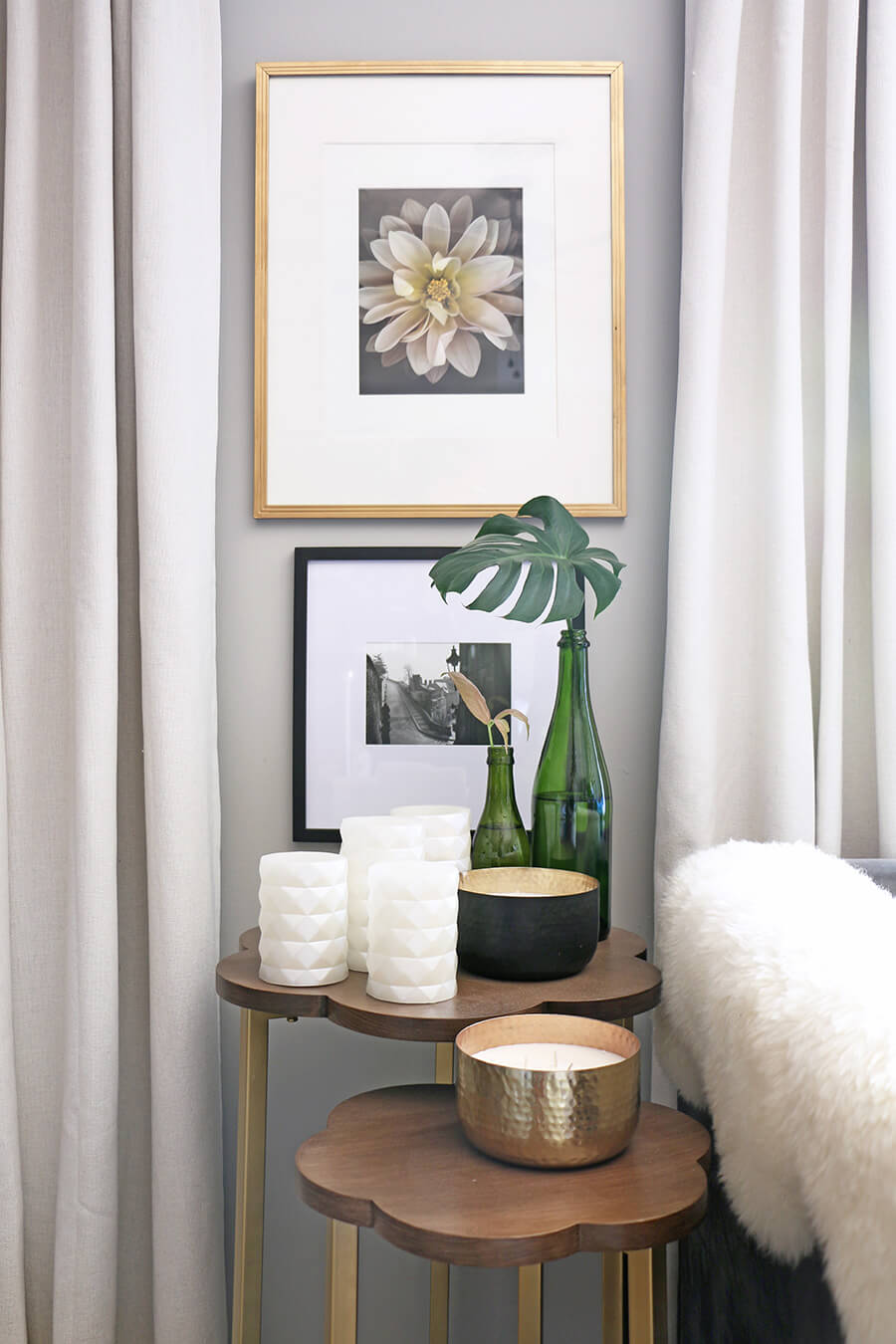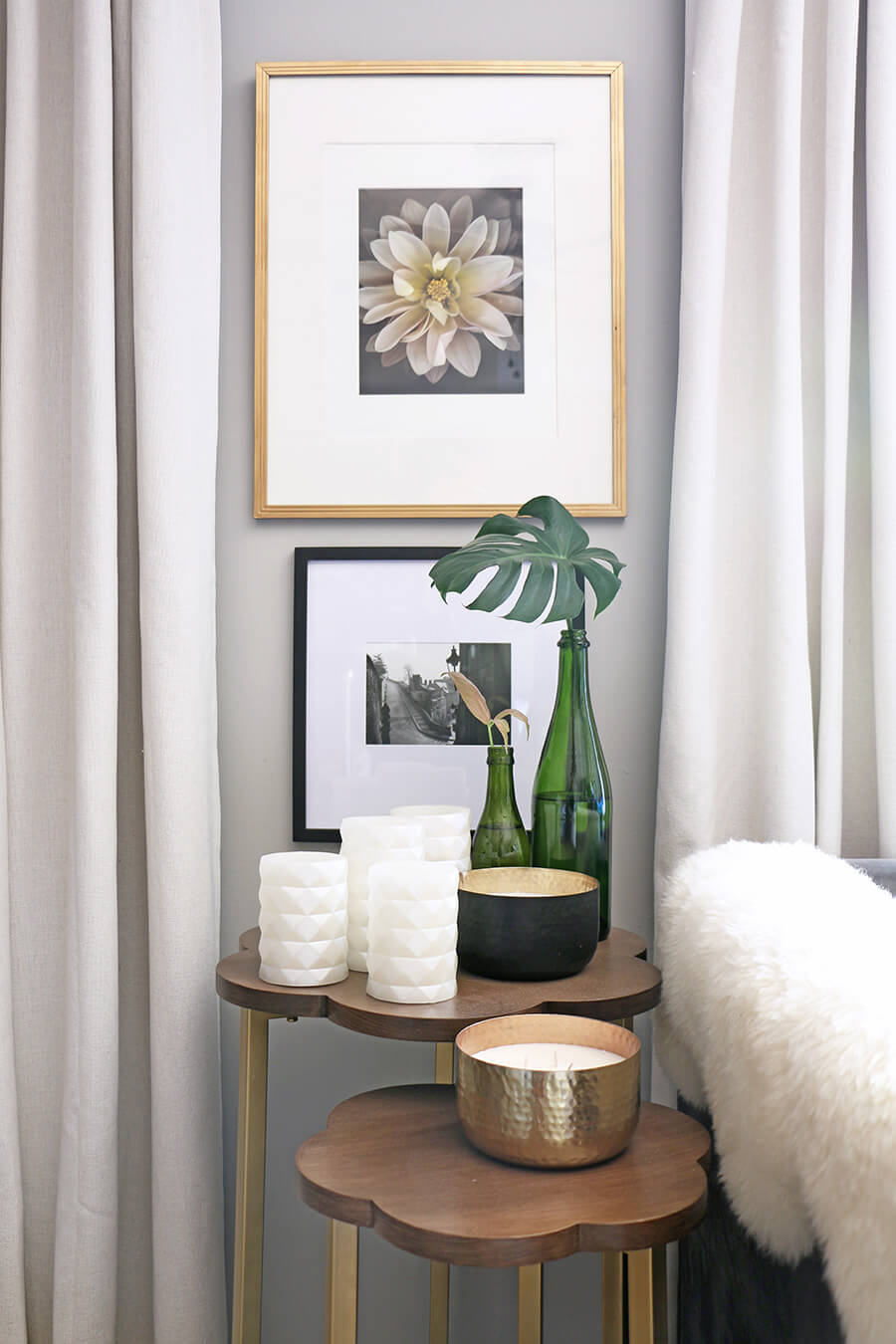 But other than that, fall is also the time I break out the candles. Not that you can't burn candles year round, but there is something about the scent and pretty warmth of candlelight that makes me think fall or winter. Yep, I love breaking out my Better Homes & Gardens flameless pillar candles during this season, it just feels right.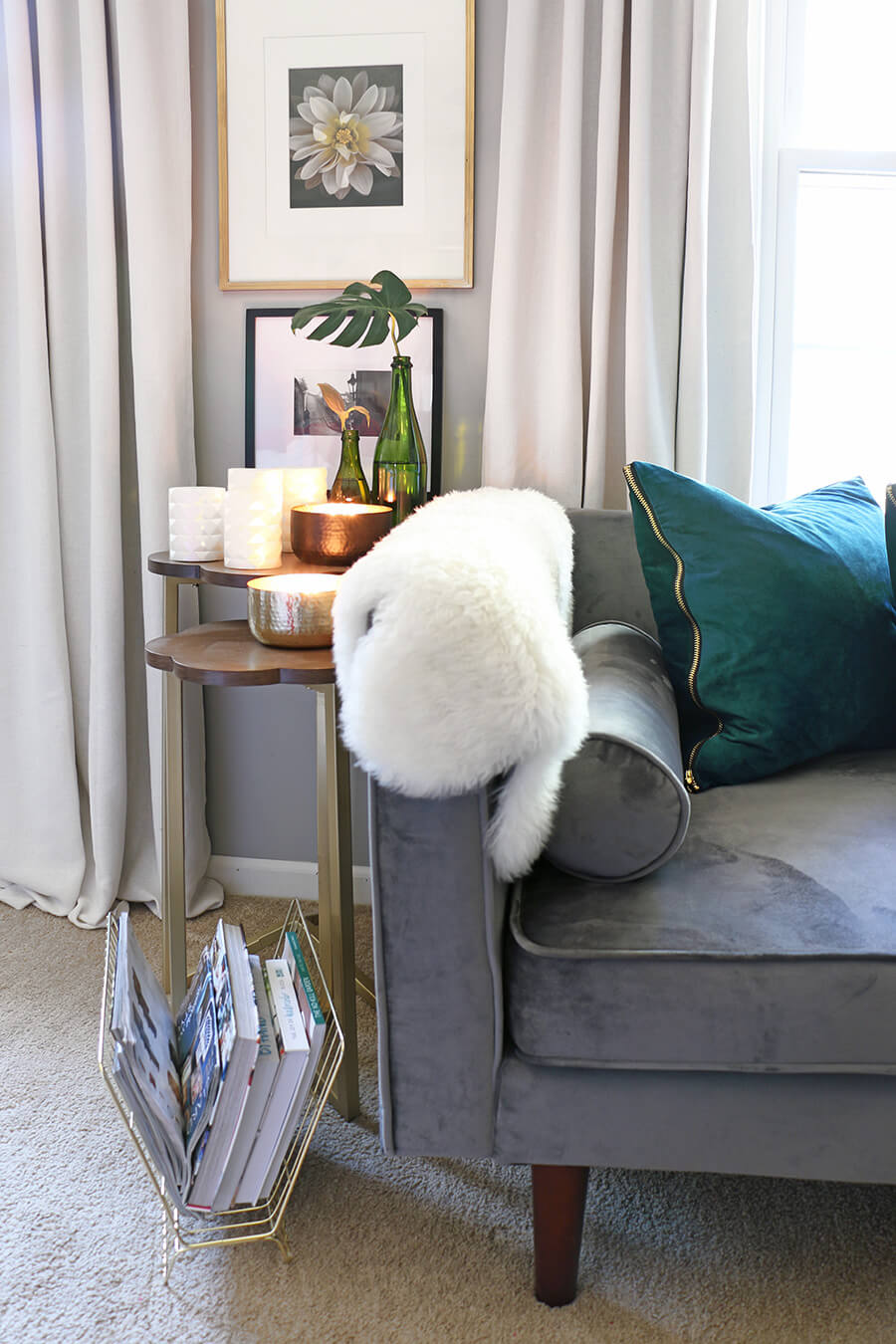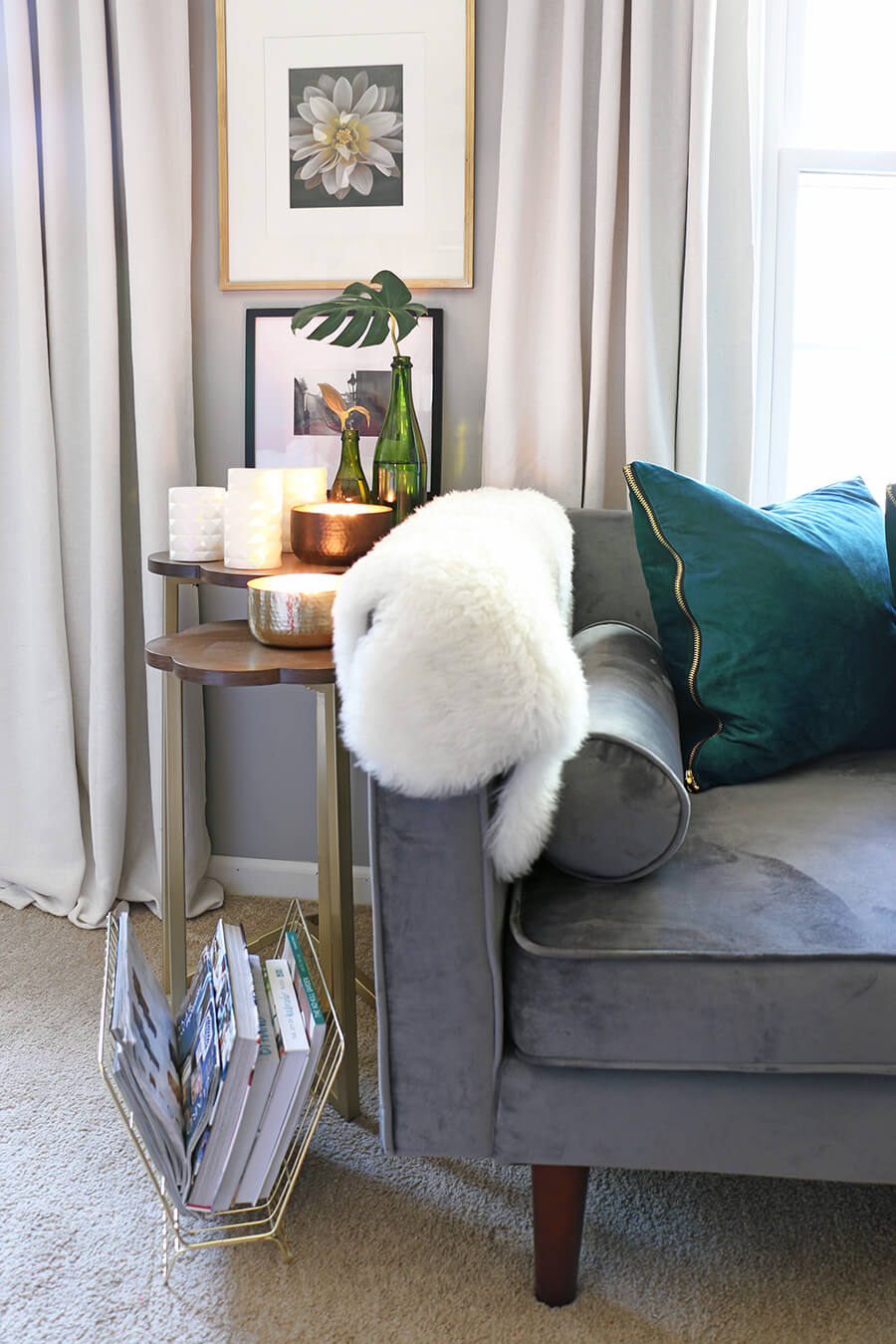 This seasonal tradition is more like a seasonal confession. During the summer I'm a total slacker (well the outdoors call), but once the weather gets a little nip in the air I'm pretty dedicated to staying indoors and buckling down when it comes to work. So this year I decided as a seasonal hard-working treat to myself I would spring for a bigger desk.
I've been eyeing the Better Homes & Gardens Lana Modern writing desk for a while, it is nice size upgrade from what I've had there before. Perfect for all the blog posts I plan to write during the fall and winter months.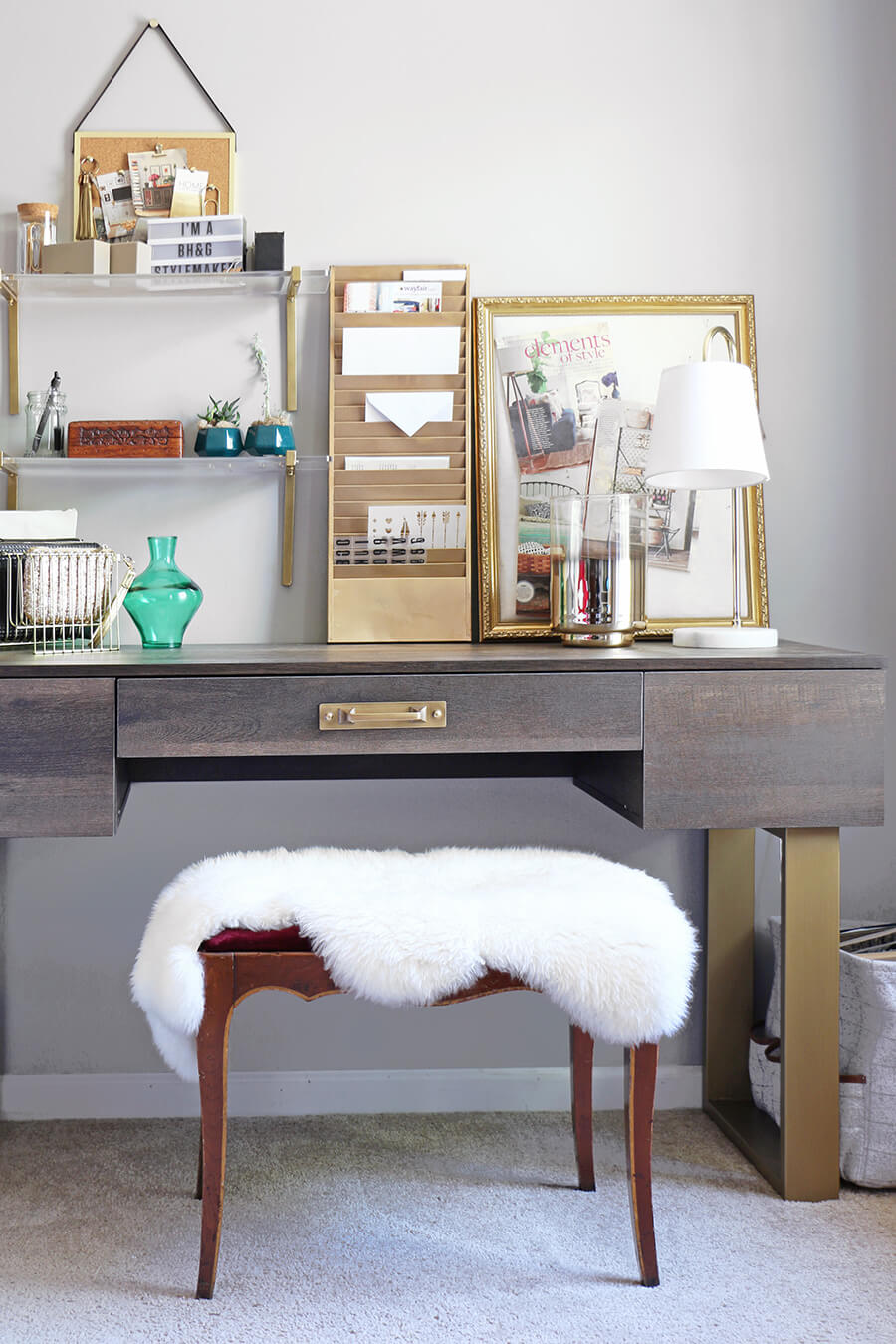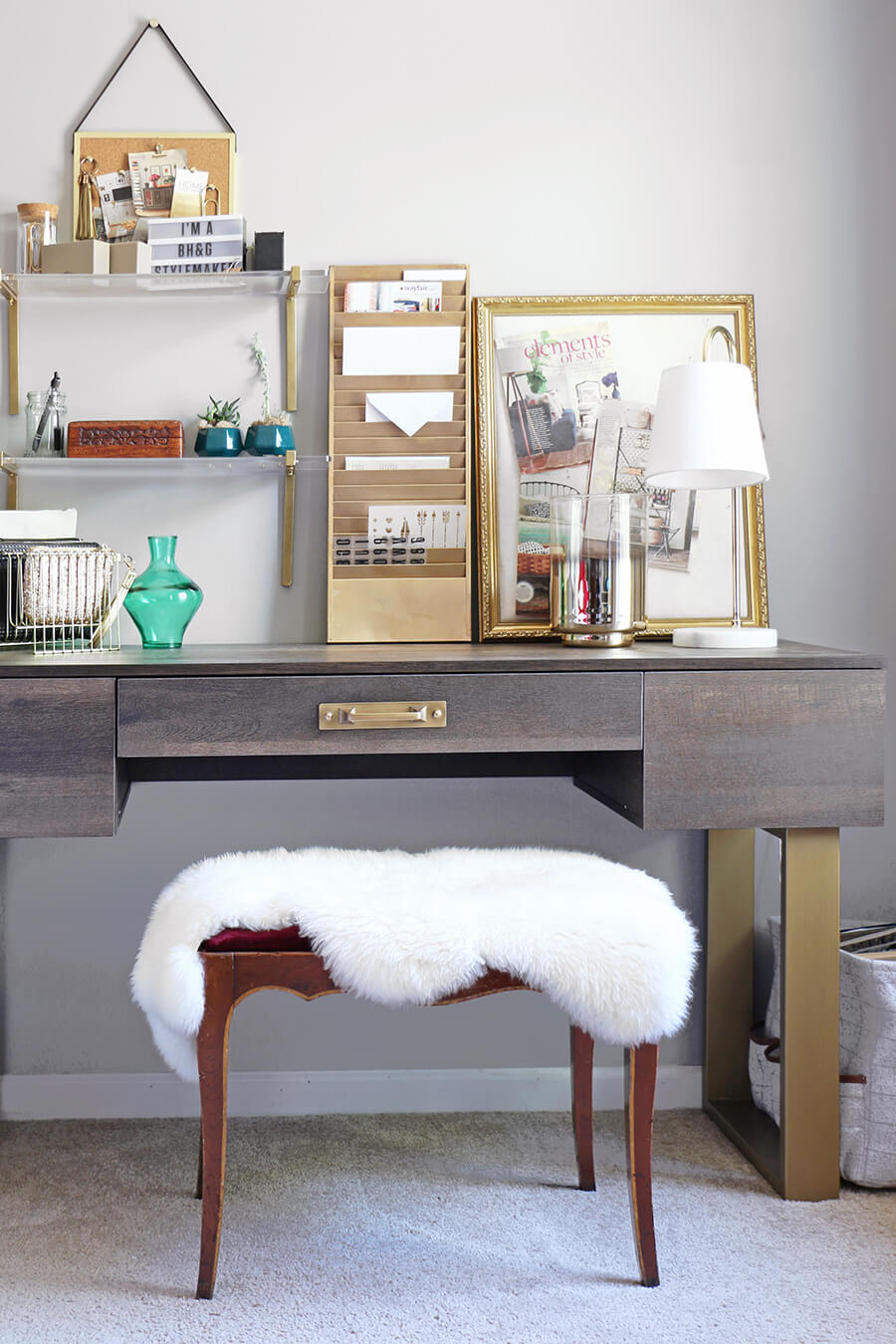 How Do You Rock Fall?
So I'd love to know, how do you decorate for fall? I'm a fan of furs, velvet, throws, and lots of candle light.
I'm loving that with just a few simple budget friendly pieces you can add a touch of fall into your home. Check out the great prices for these decorative items:
[line]
[left]
A big thank you to the Better Homes & Gardens brand carried by Walmart for partnering with Home Made by Carmona every month on a new challenge. For more inspiration and the latest line of goods, you can follow Better Homes & Gardens on Facebook, Instagram, Twitter, and Pinterest.
**I am honored (and excited!) to be part of the Better Homes & Gardens Live Better influencer network, and am compensated for sharing a few of my favorite things, projects, opinions, and my own original ideas with you.
[/left]
[right]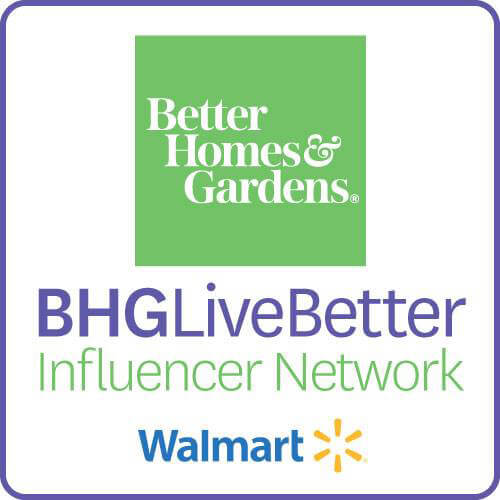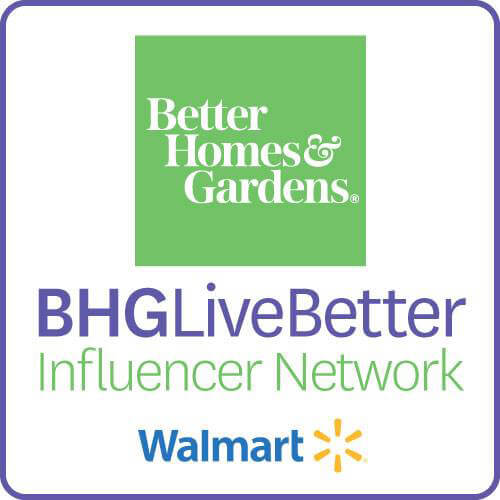 [/right]


[go_portfolio id="decorate_landing_page"]