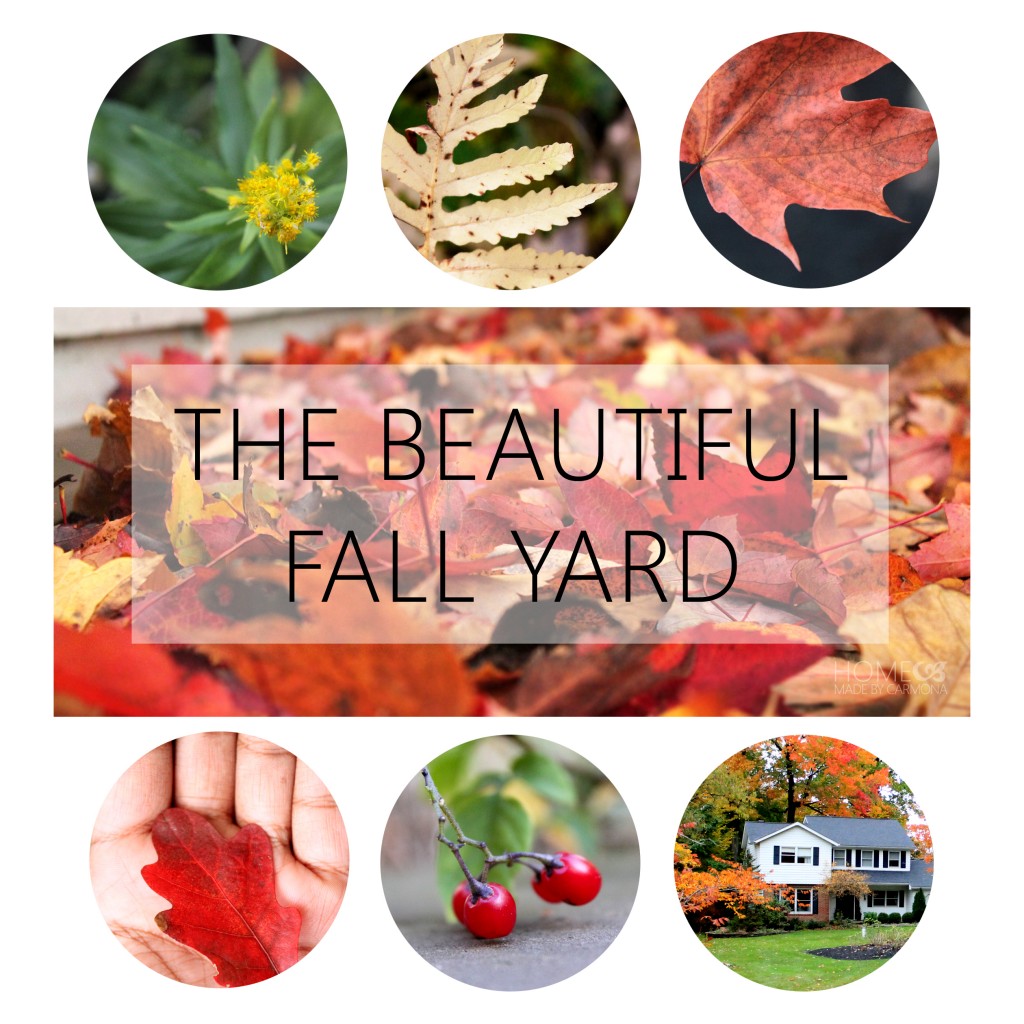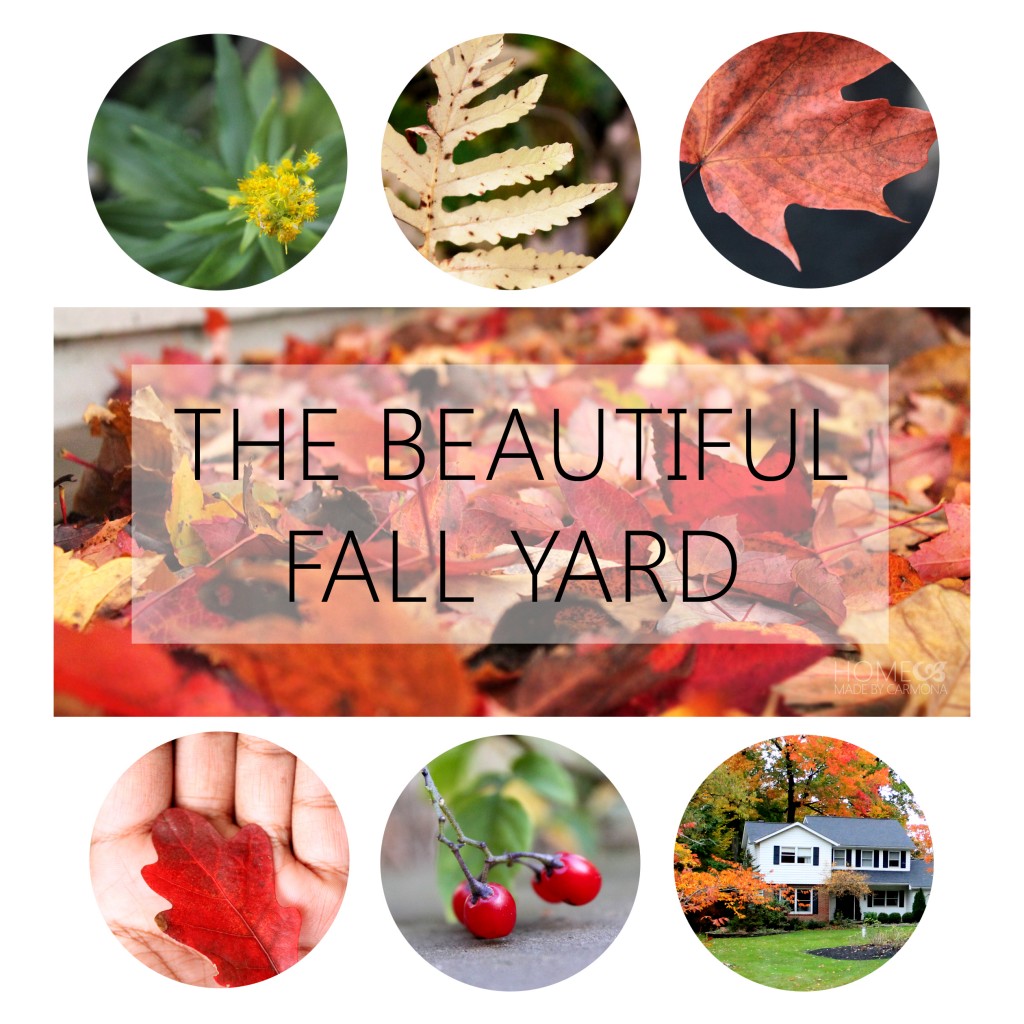 I admit it, I am SO not ready for winter. You wouldn't be if you lived in the snow belt either… all the cold winter days spent snow blowing through drifts that go up to your waist.
But I am enjoying the stunningly beautiful fall colors that come with the season that ushers in winter.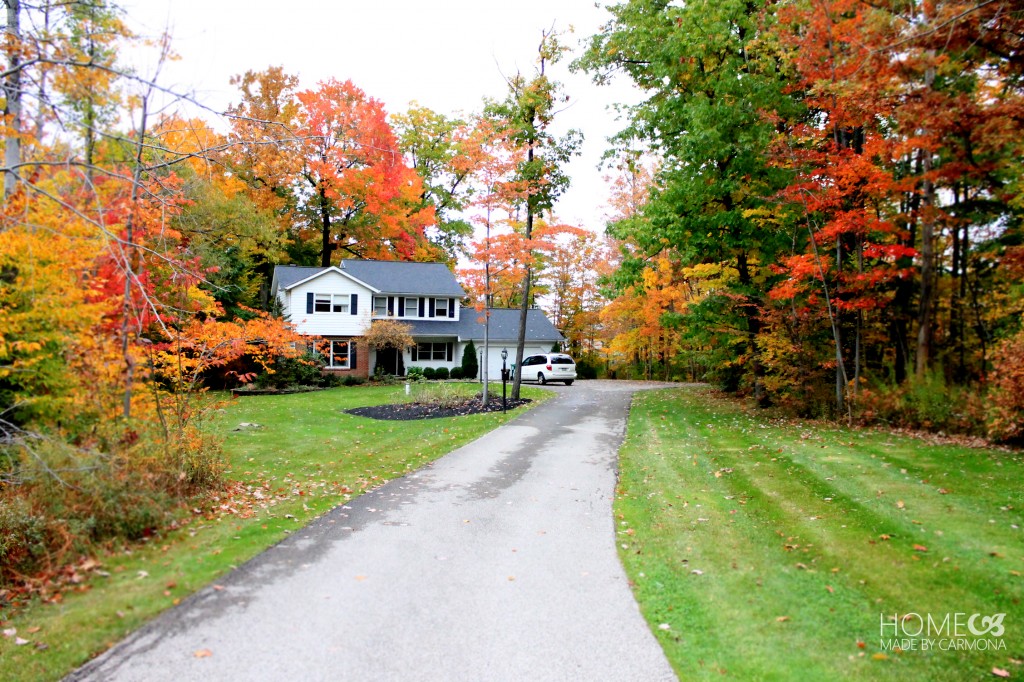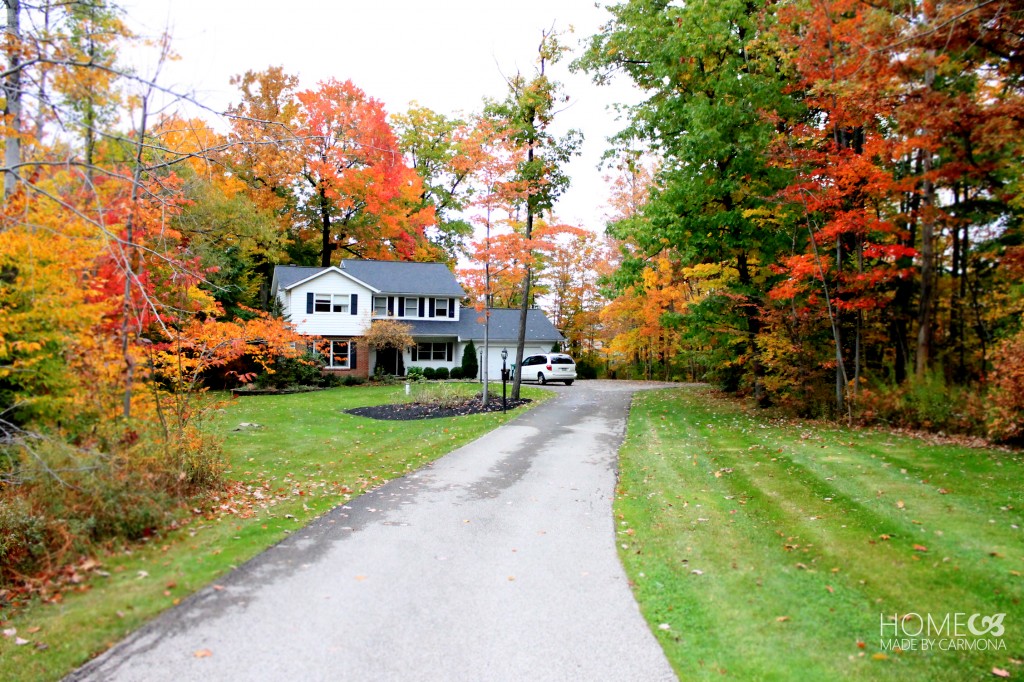 Every day that I walk around my yard I wish that I could share the beautiful experience. The vivid colors, the slight breeze that rustles through the grass and leaves, the slight nip that cools the warm air… it is all so picturesque, so lovely.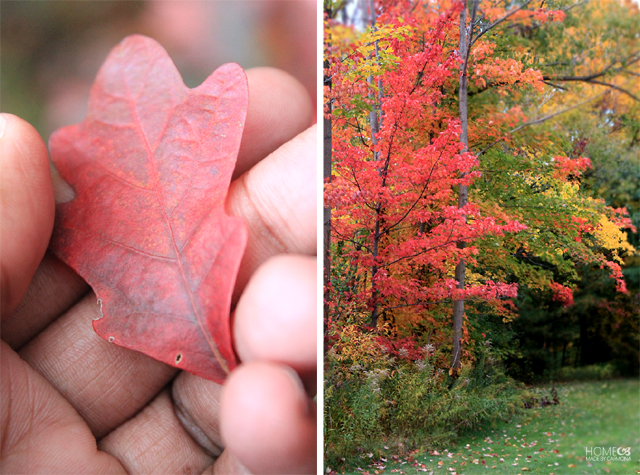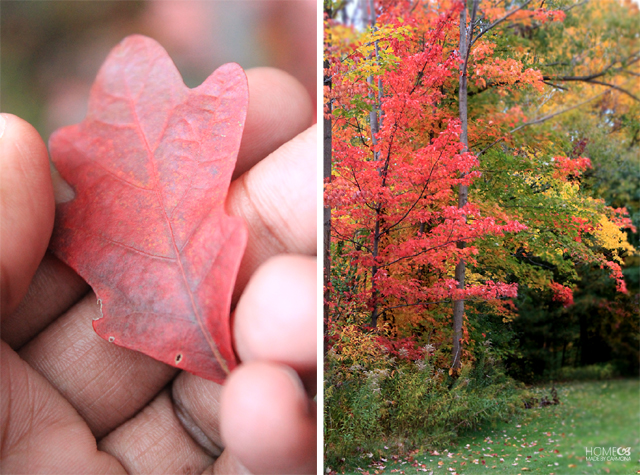 Well why not share? I'll give you a little "fall tour" of a different sort, because I haven't time to decorate my house for fall, but I barely feel I have to with all the lovely things that catch my eye around my yard.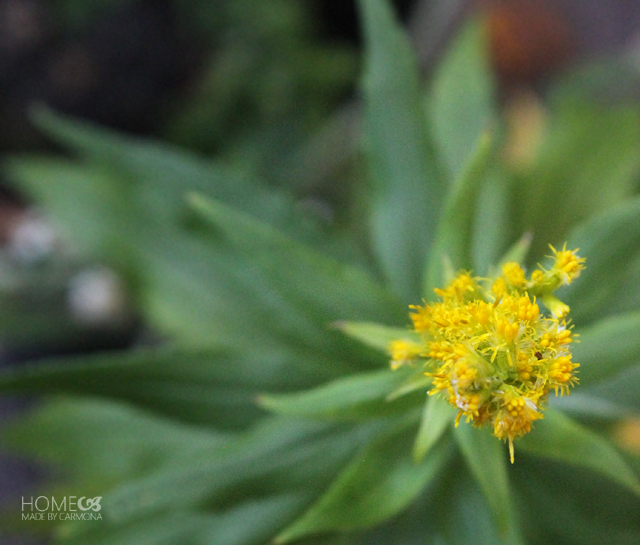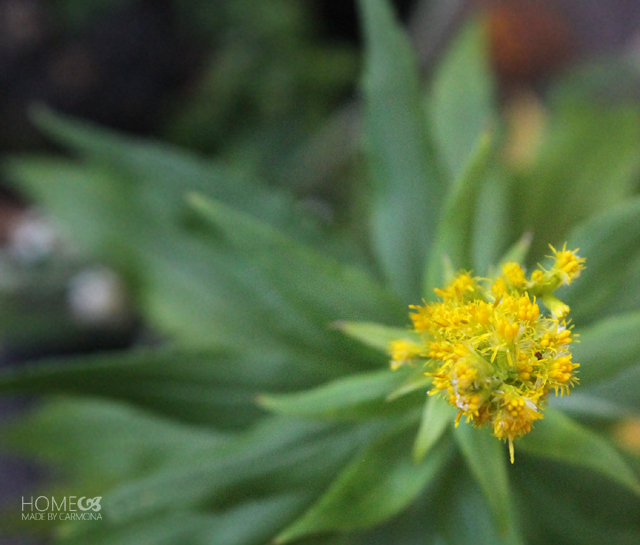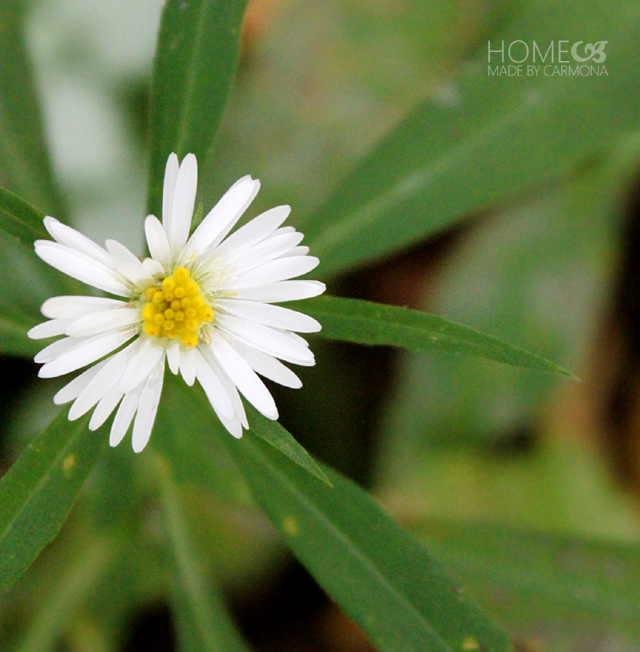 There are a slew of beautiful red, gold, and green leaves, berries, and more around my yard.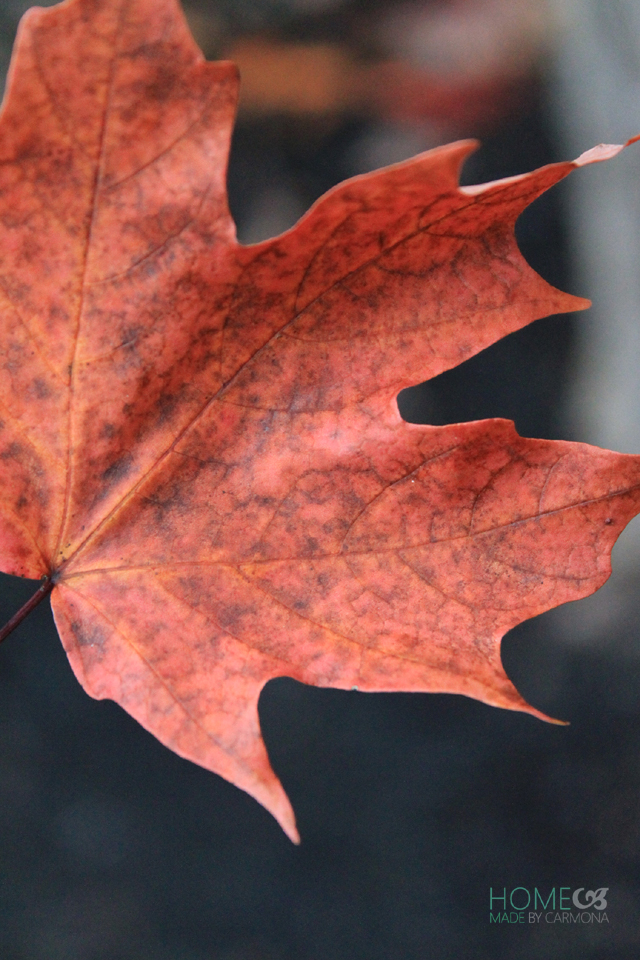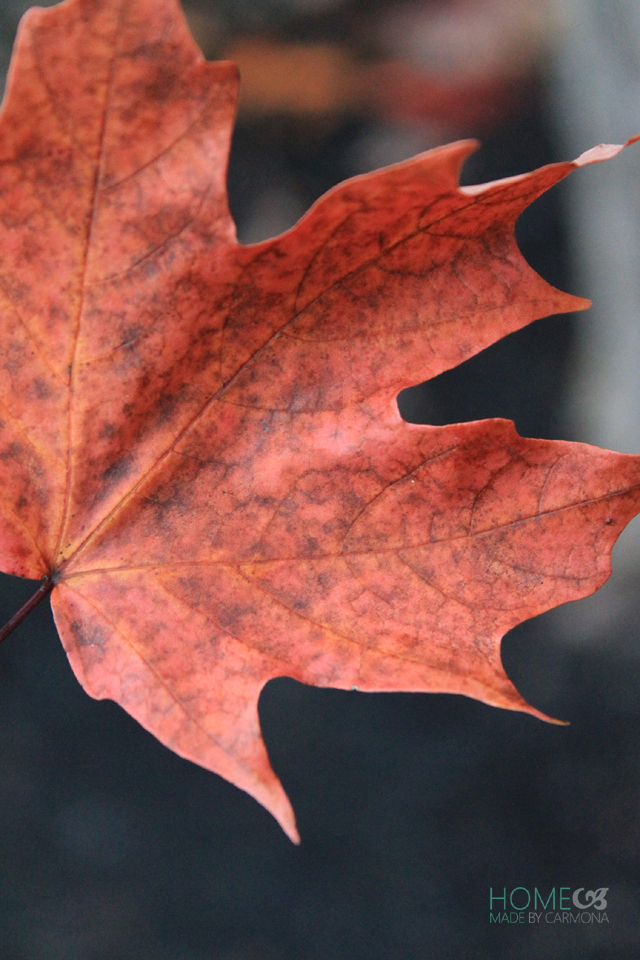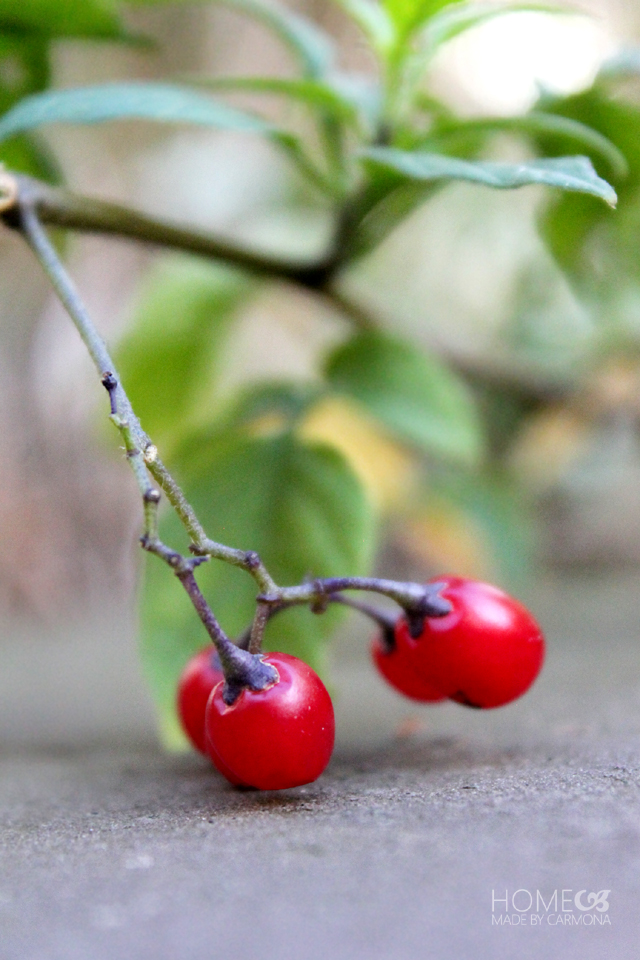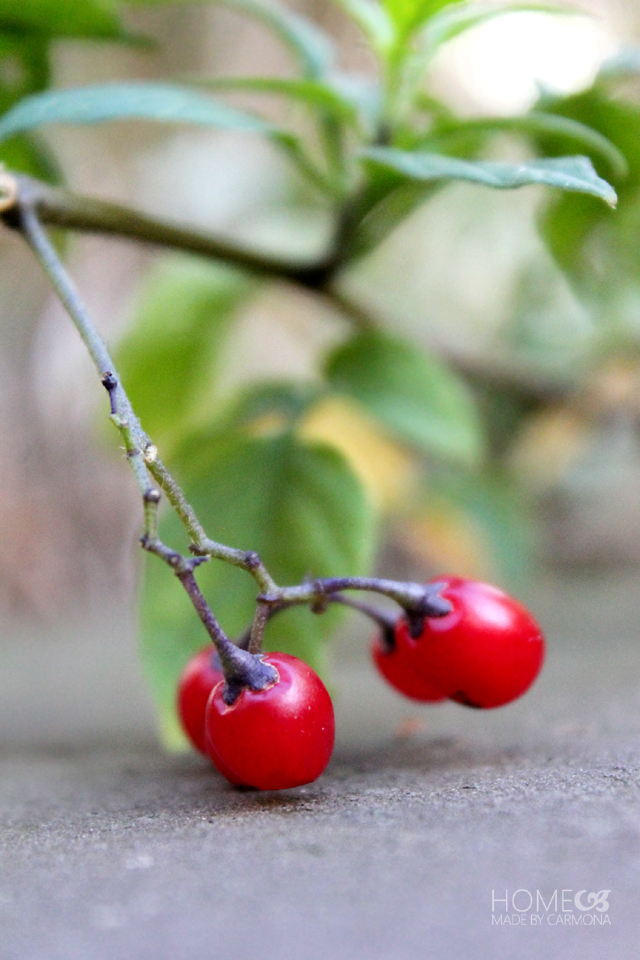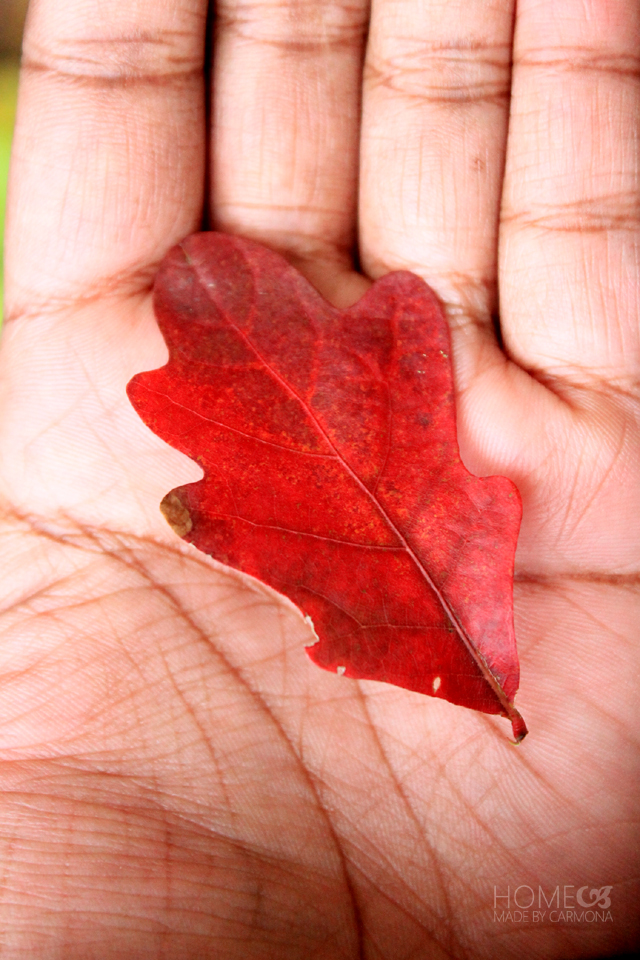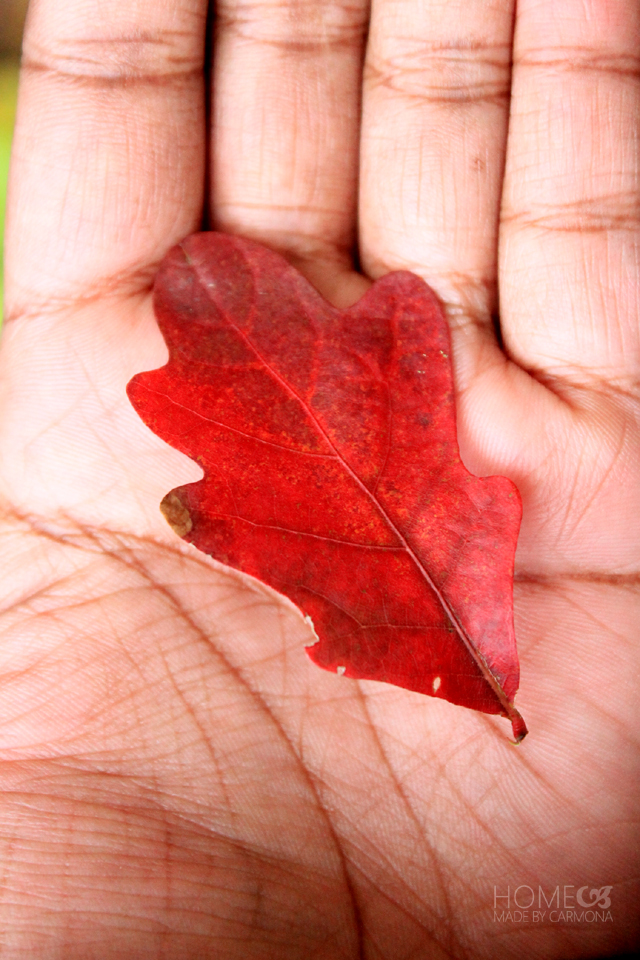 When I look out my living room window I see a field of ferns growing naturally amid an opening in the trees, and in the fall just before they slumber for the winter they turn the most beautiful golden color and all you see is a sea of gold ferns swaying together in the breeze. It is amazing.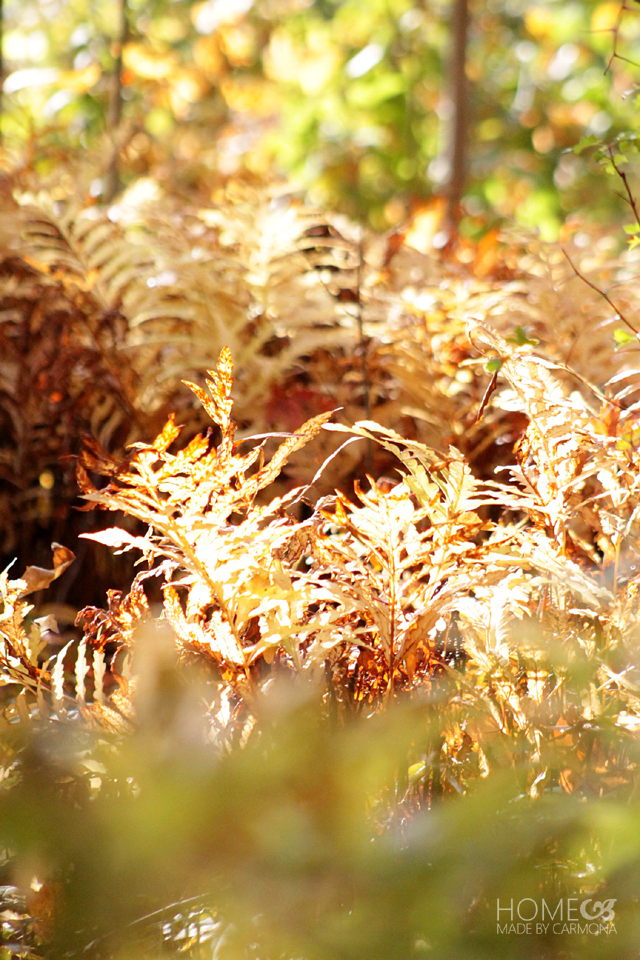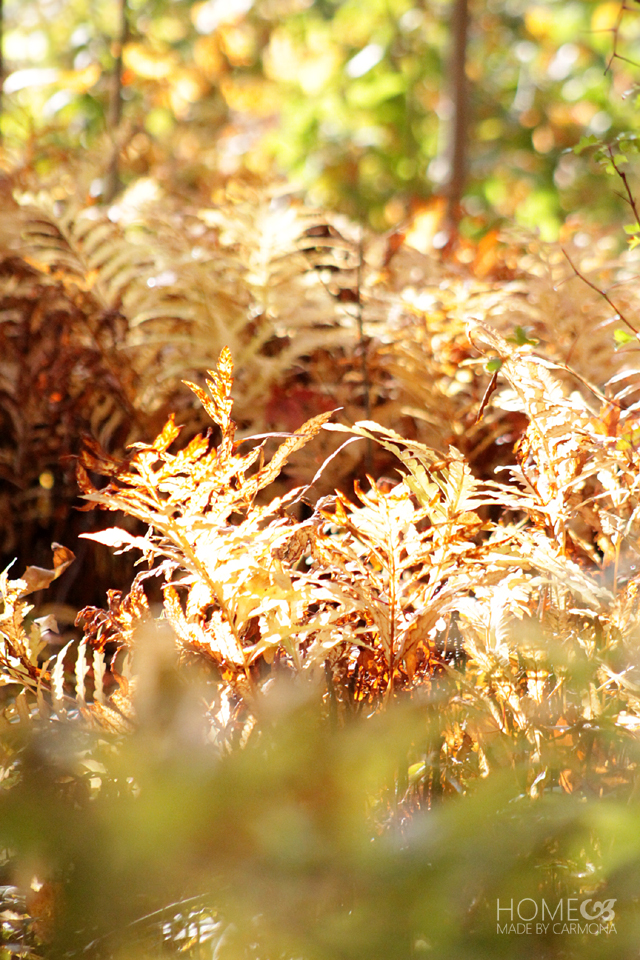 I love ferns, green or gold. I'm afraid I couldn't do photographic justice to the field of ferns in the middle of my backyard forest. The sun glinted off of them, and they were just so lovely!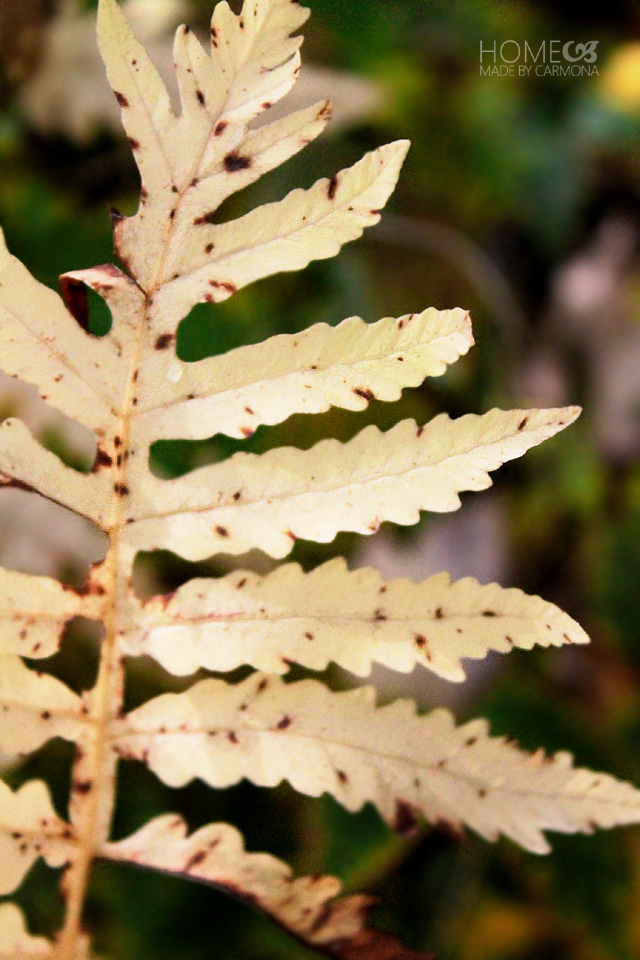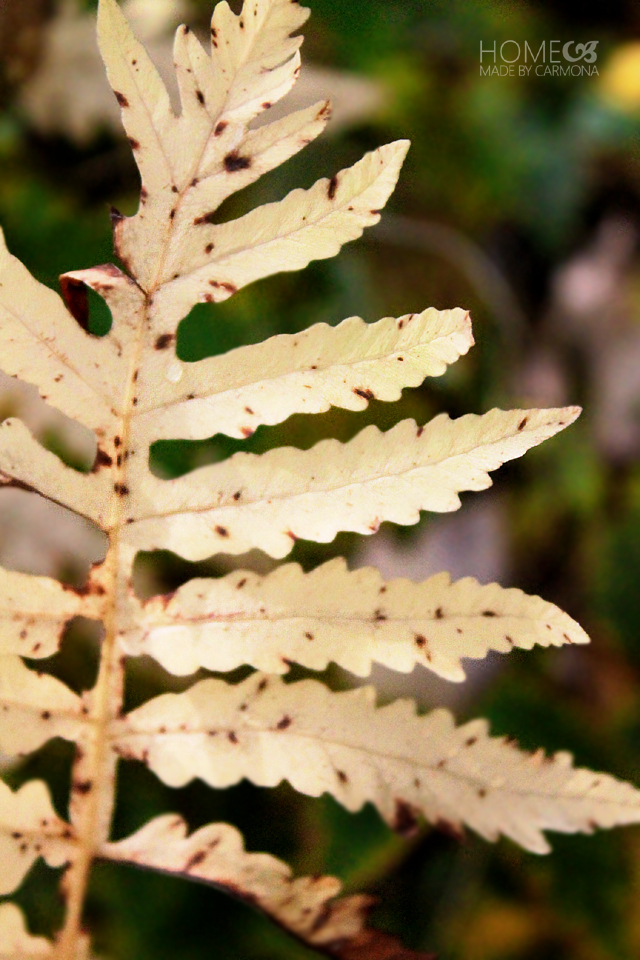 I've harvested nearly all the vegetables from my deck garden, but this little late bloomer seems to be determined to make it!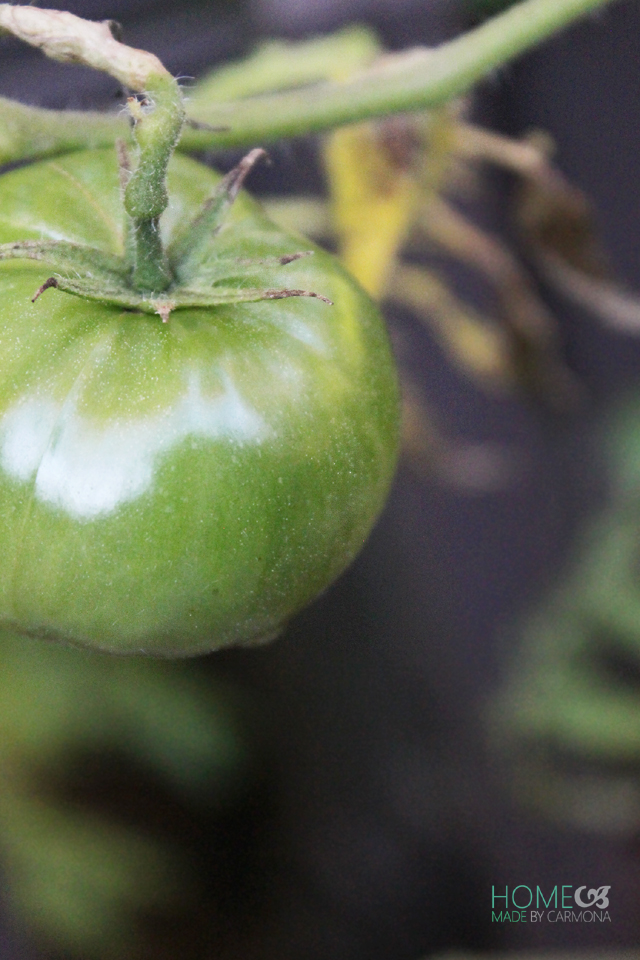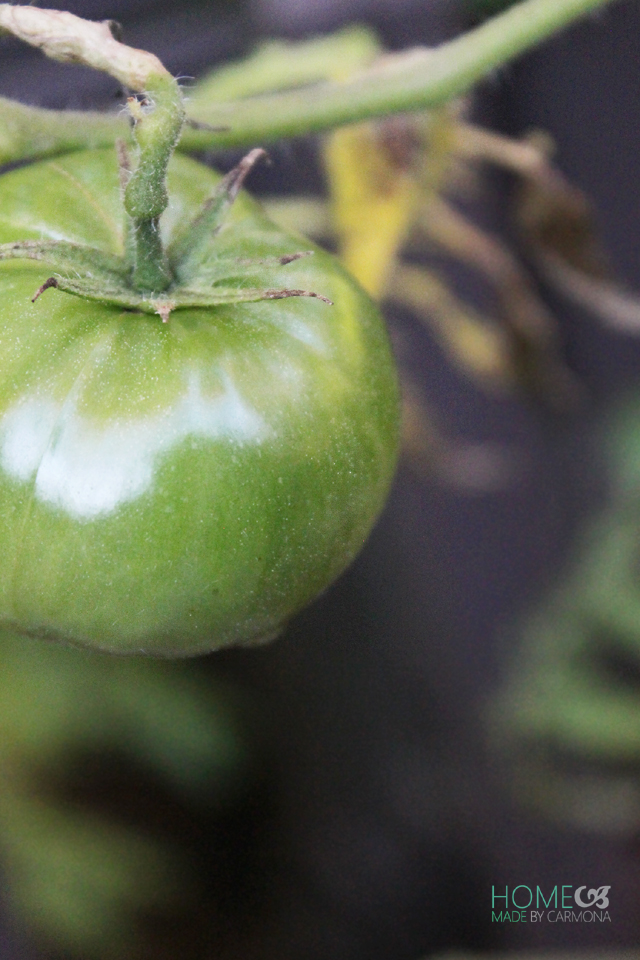 The last of the flowers hanging on through the turning season. The yellow really pops amid the beige stalks.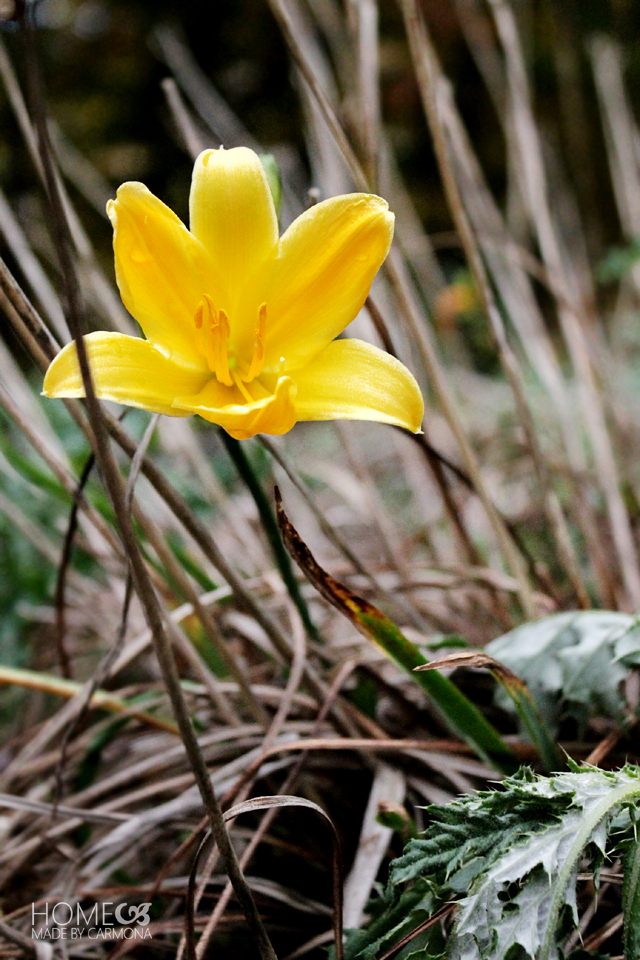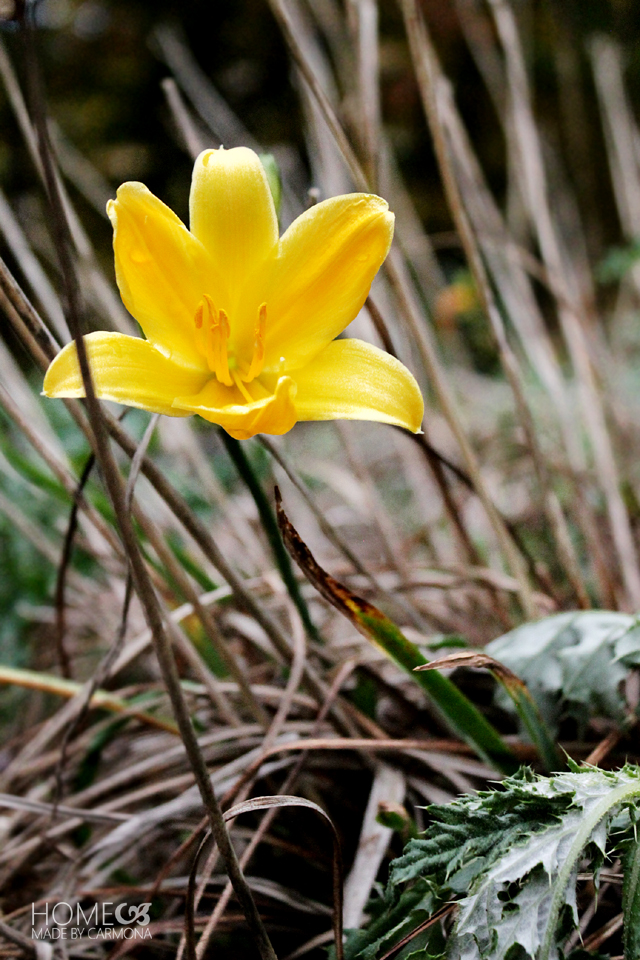 I hope you enjoyed touring through my backyard in the fall! Of course, it isn't the same as experiencing it, but just imagine…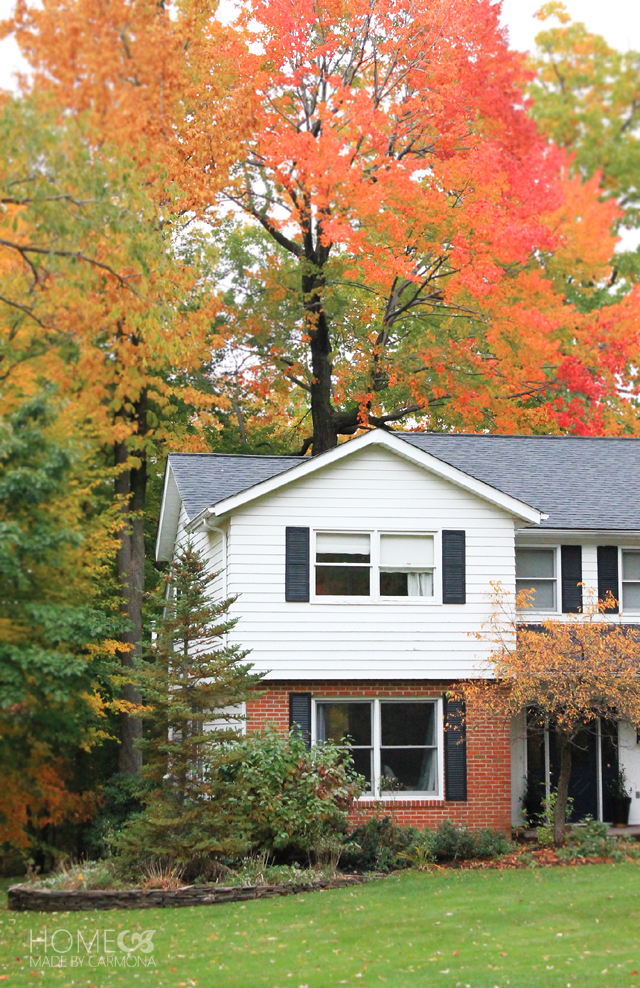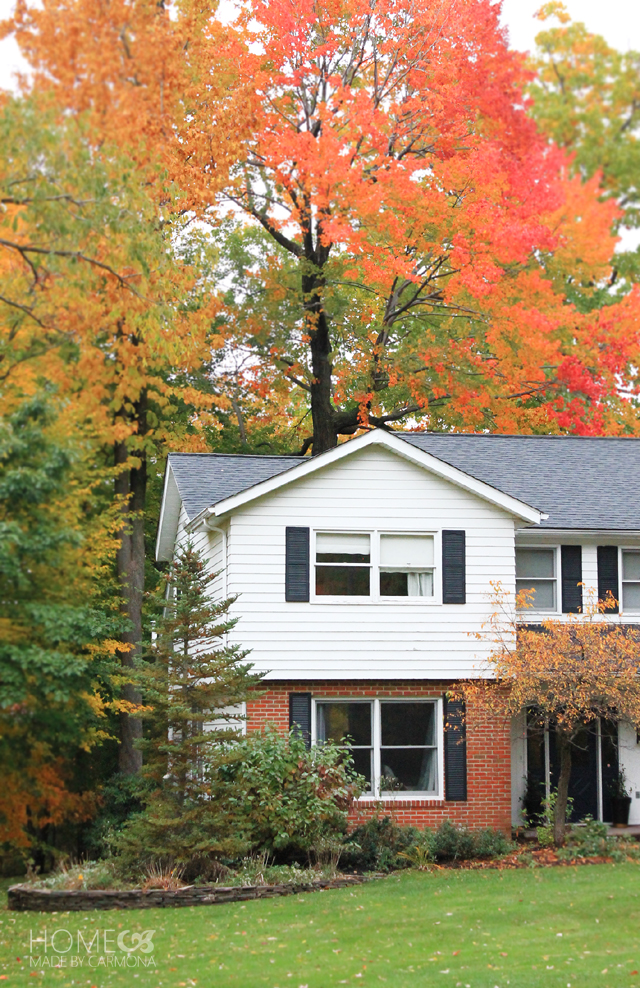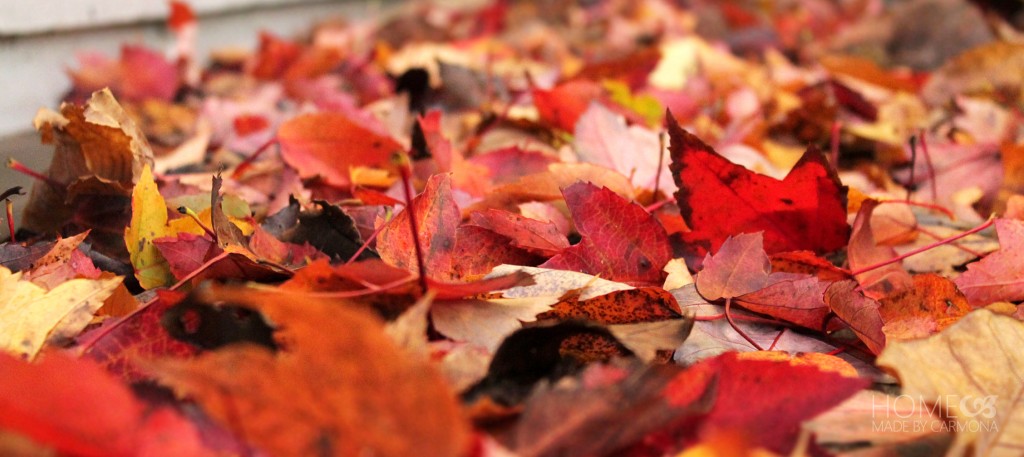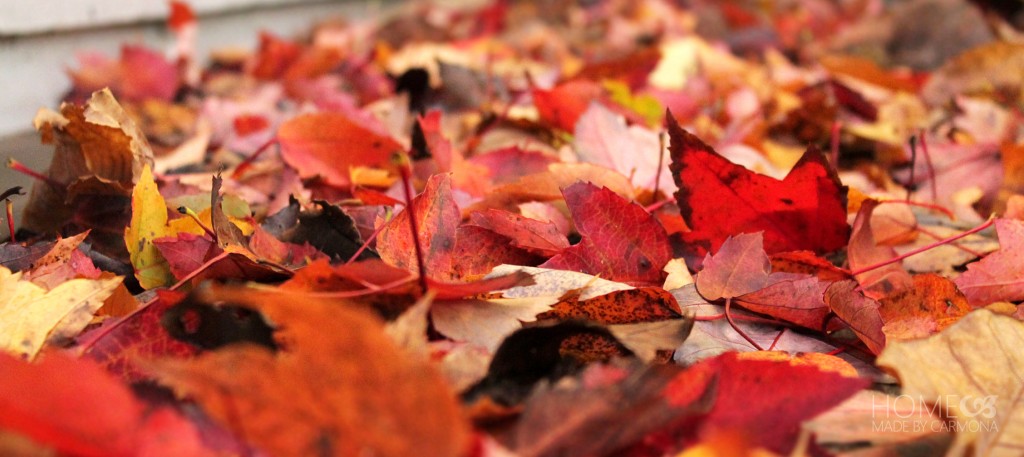 I hope you enjoyed the beautiful things in my fall yard. Take a tour of my summer deck garden here.