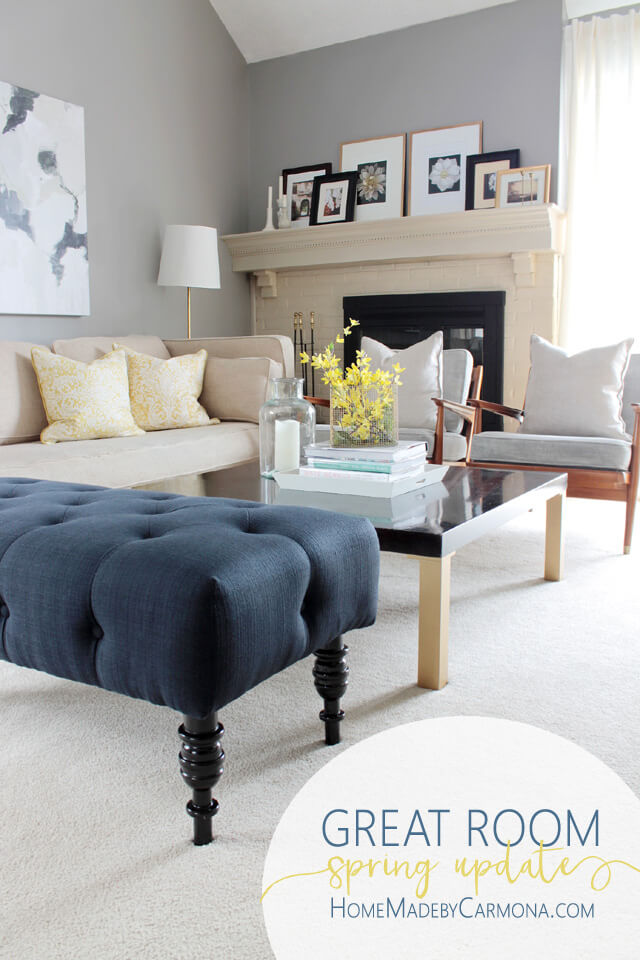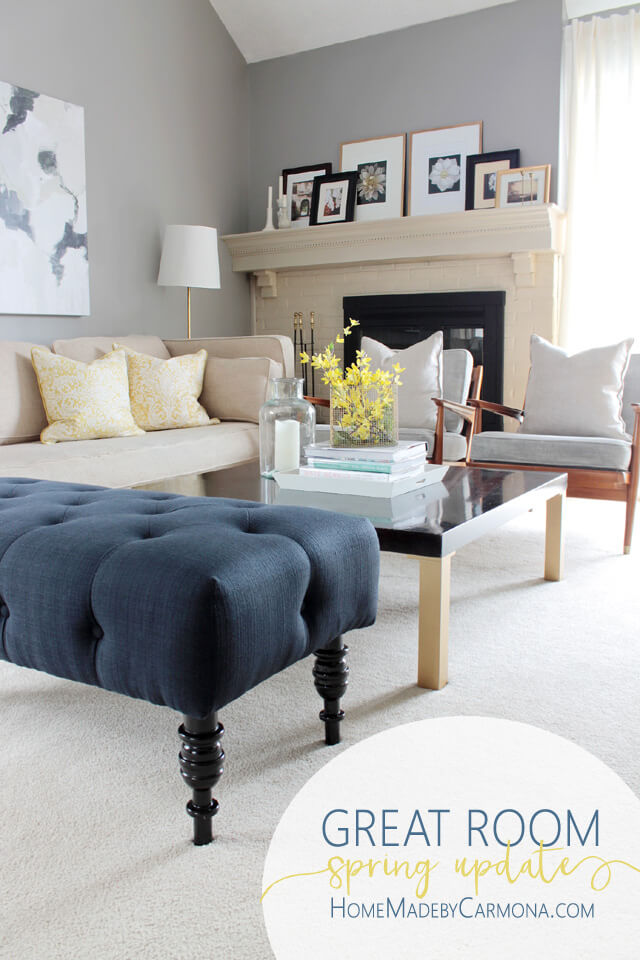 *This post is sponsored by Better Homes & Gardens brand carried by Walmart
You guys remember my Great Room right? Or do you call it a Living Room? Well, "living"  seemed more accurate since we really do live in there. There are computers/desk space for all three of my girls to do school (we home school), and it is our family game room as well as being the main living room. However, as much as I worked to make it over I just did not love the space. Something was off, but this month for my partnership with Better Homes & Gardens Live Better, I had a little Spring vision and motivation, and happily I'm beginning to finally love this room! I'm loving it enough to promote it from the title Living Room to Great Room. 😀 Want to see how it changed?
Here's a little reminder of what it looked like first…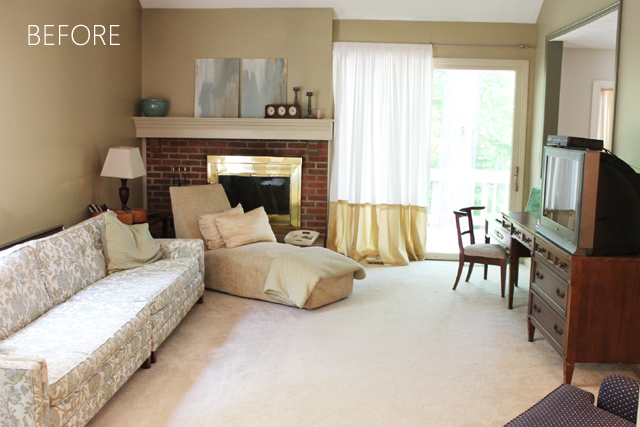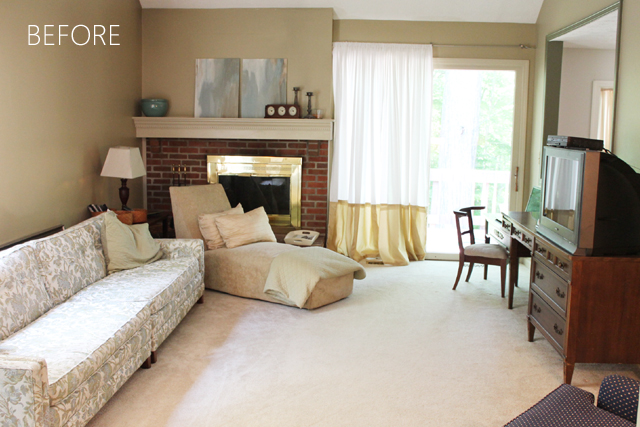 Then it got a bit of an update to look like this (this was over a Christmas)…ugh. Not loving it still.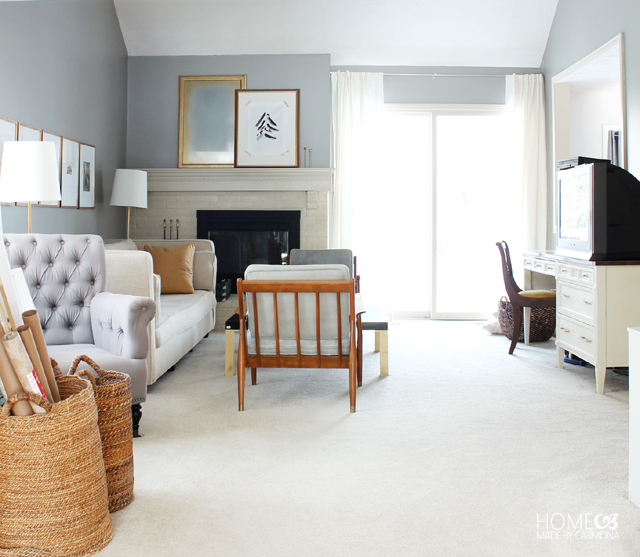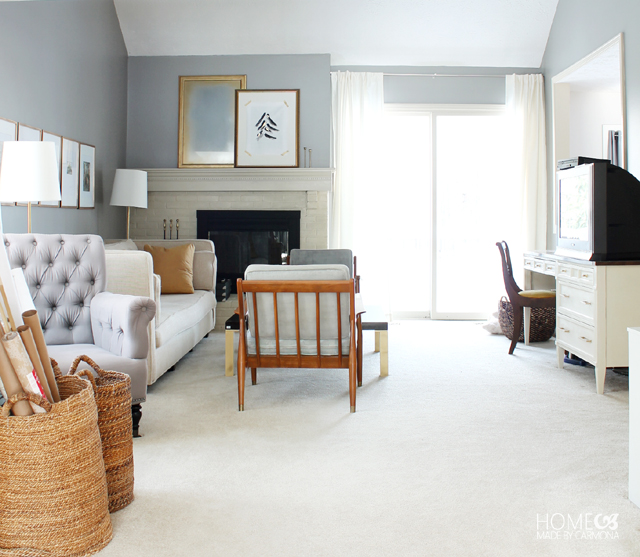 Then I bought this awesome Better Homes & Gardens Traditional Tufted Bench. Isn't she a beauty? I really wanted to put her in my Master Bedroom, but after excitedly ripping open the box and screwing the legs while in the great room, I just saw it in the space and knew it was home. Then in a day I went all decor crazy and literally decorated around the bench! So here is what the Great Room is looking like now…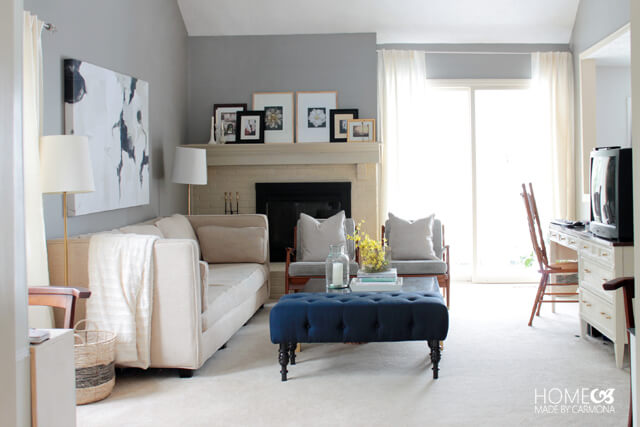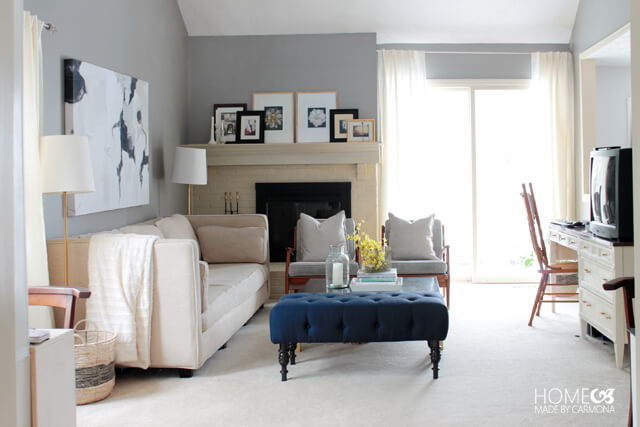 Isn't it crazy how one piece can inspire and motivate you anew? It turns out a pop of color was just what the space needed. Something about the navy made me suddenly unafraid to add some yellow, embrace the different wood tones, and even add a variety of picture frame and art types.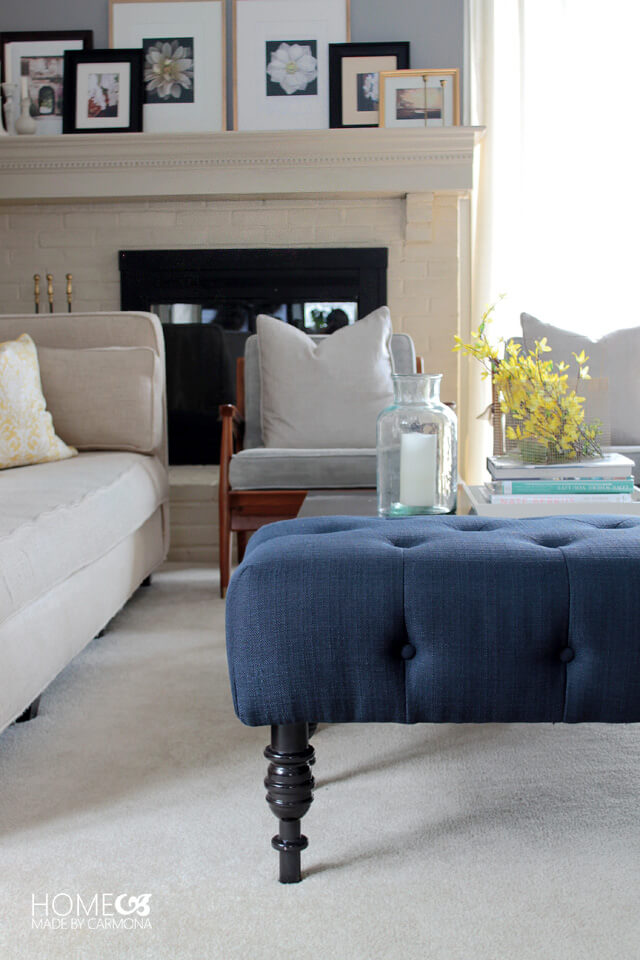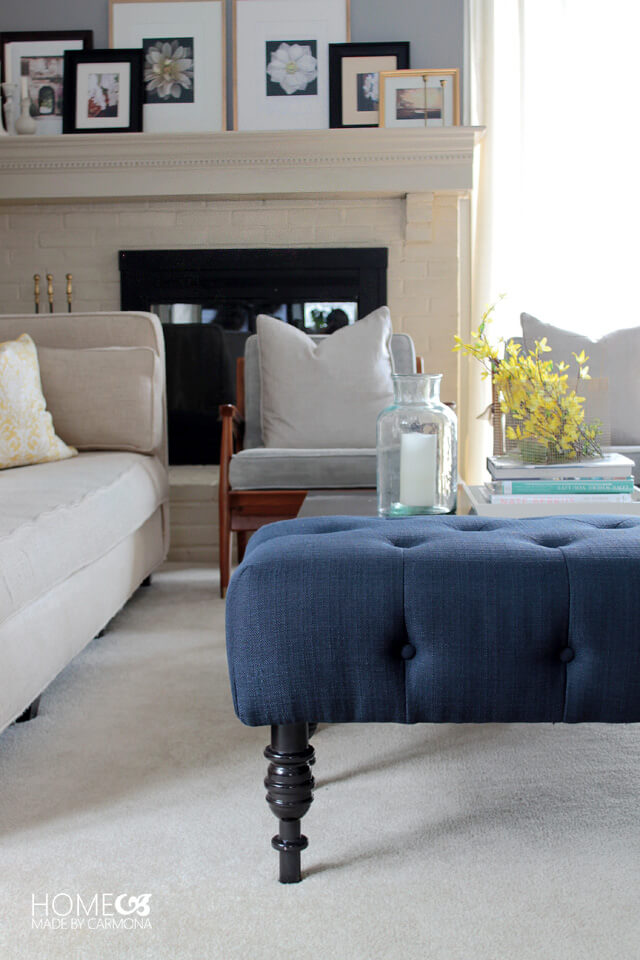 Granted, there are a few more decorative elements (and a few more pops of color) I want to bring into the space…but what a transformation!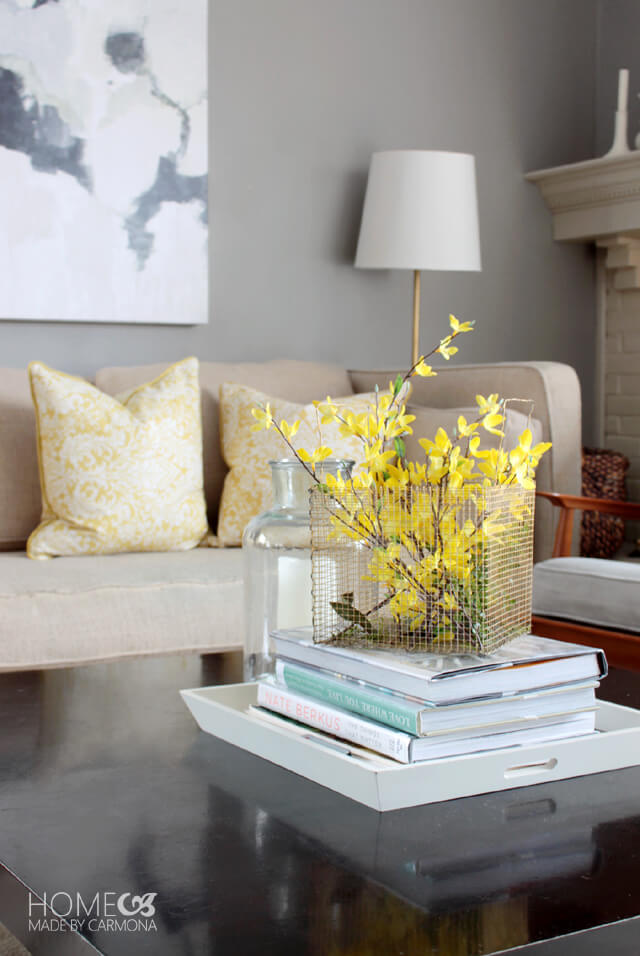 Before, the midcentury modern chairs where on either side of the coffee table and didn't fit properly around our over sized square coffee table. I wasn't about to give up function for fashion since we always use this table for family gaming. I needed to keep this seating, and that coffee table. Then when I un-boxed the ottoman bench I had that aha moment…a bench was just what I needed to open up the flow of the space, and retain the function!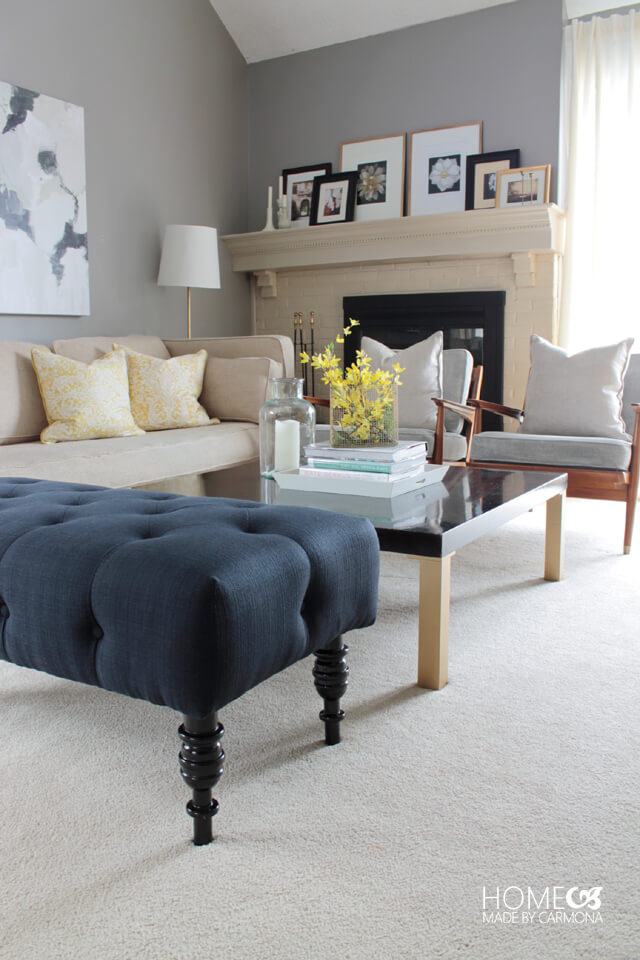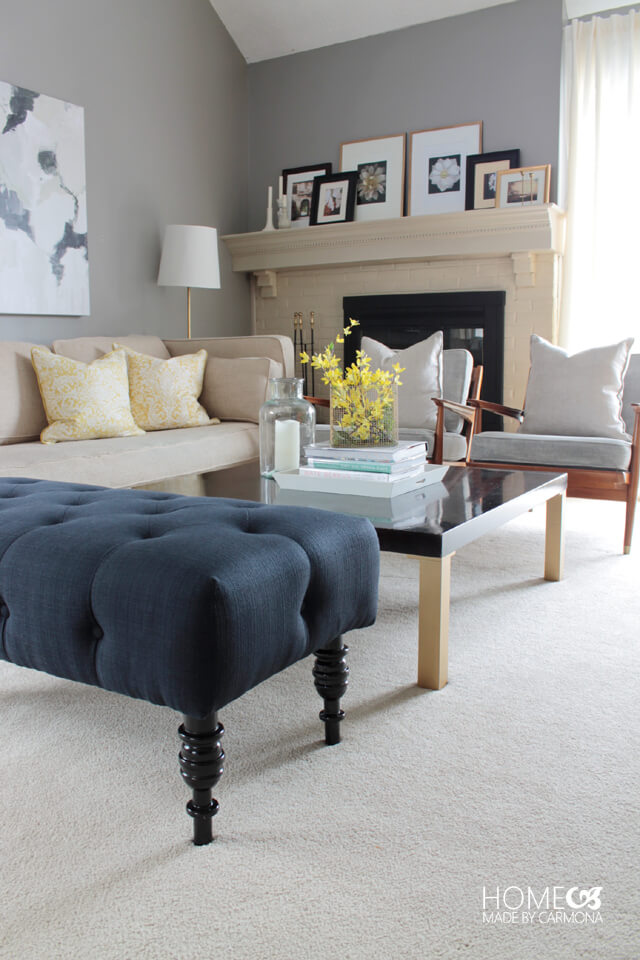 Now I have MORE seating, but a great sight line through the room…and not just looking into the Great Room, but also looking back through to the second family room/sitting room space.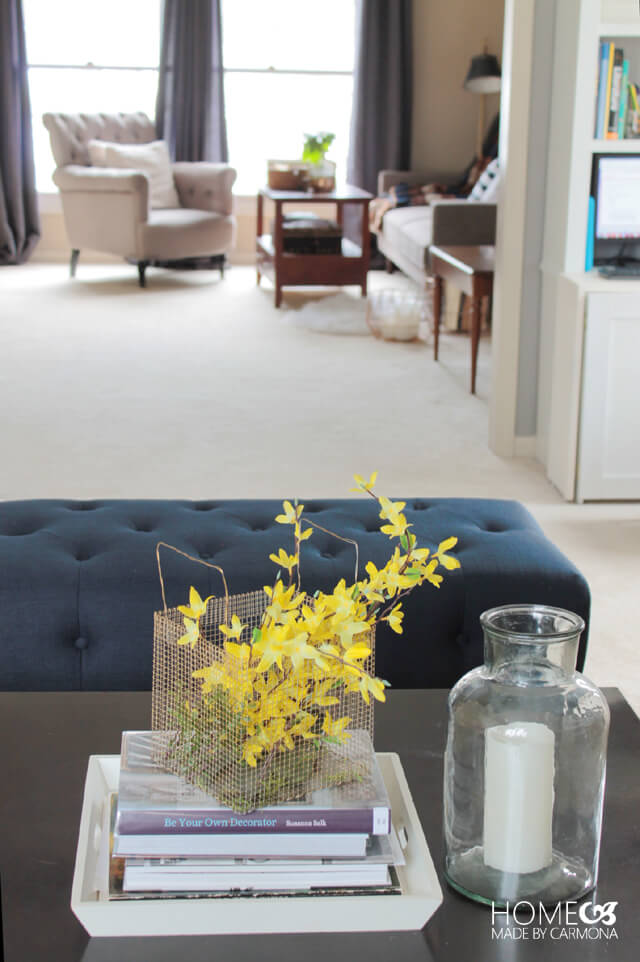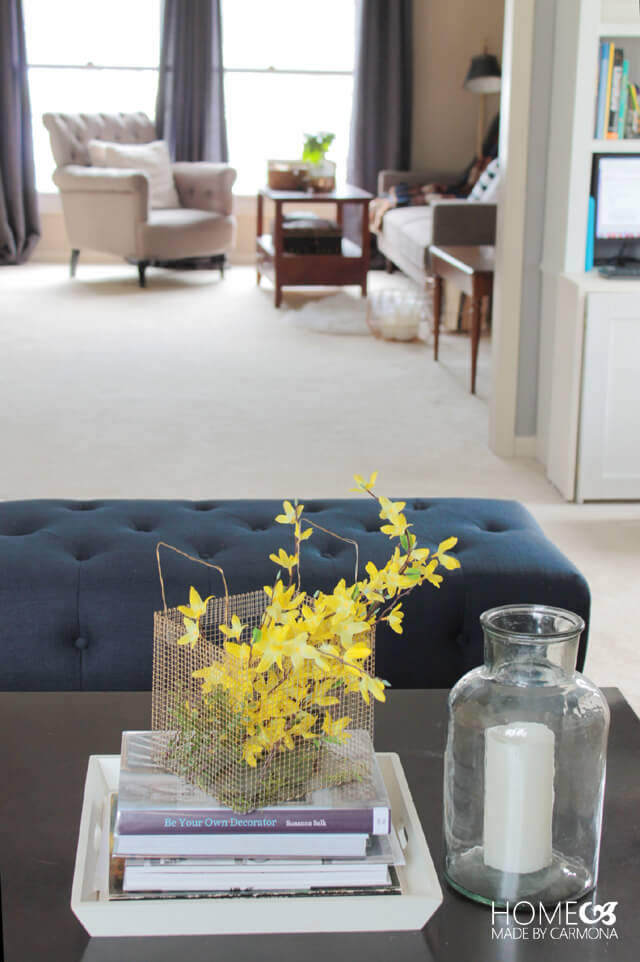 It's not only the way the room looks, but how it feels. Moving around in it there is a natural flow that wasn't there before. Can you believe all this started with one BHG tufted bench? I love it!

[left]
What about you? Have you added any furniture pieces that motivated you to change your entire space? Share it with me by tagging your pictures to my Facebook page. I'd love to see what you did!
*I am honored to be part of the BHG Live Better network, and to share a few of my favorite things, projects, and my own original ideas with you. Thank you to BHG at Walmart for sponsoring this post. Follow BHG on  Facebook, Twitter, Pinterest, and Instagram.[/left]
[right]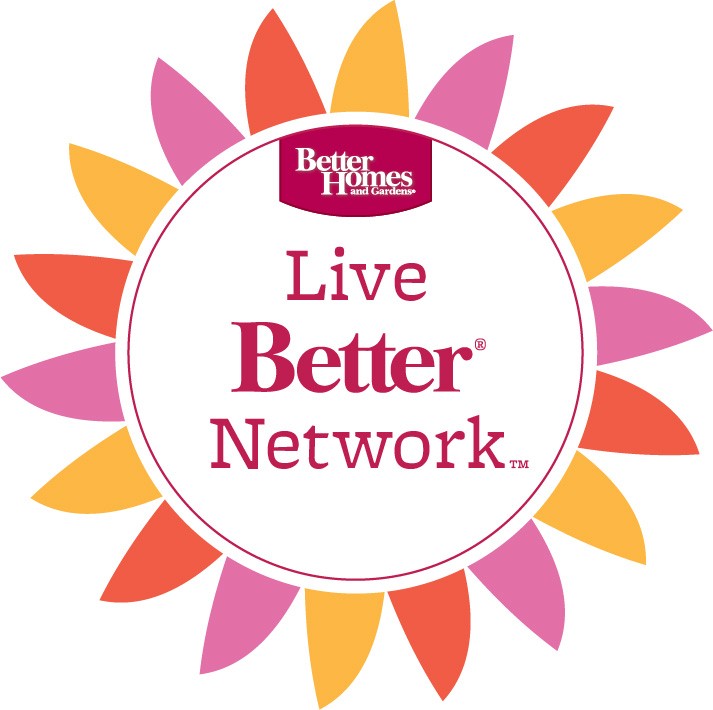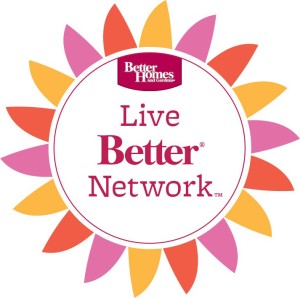 [/right]


[go_portfolio id="decorate_landing_page"]