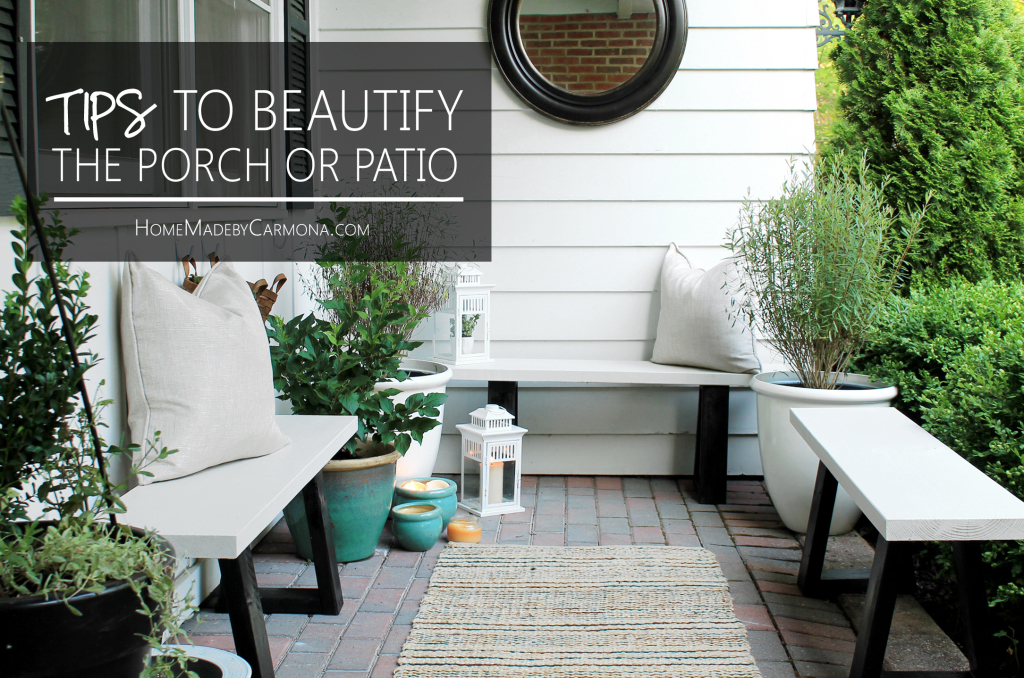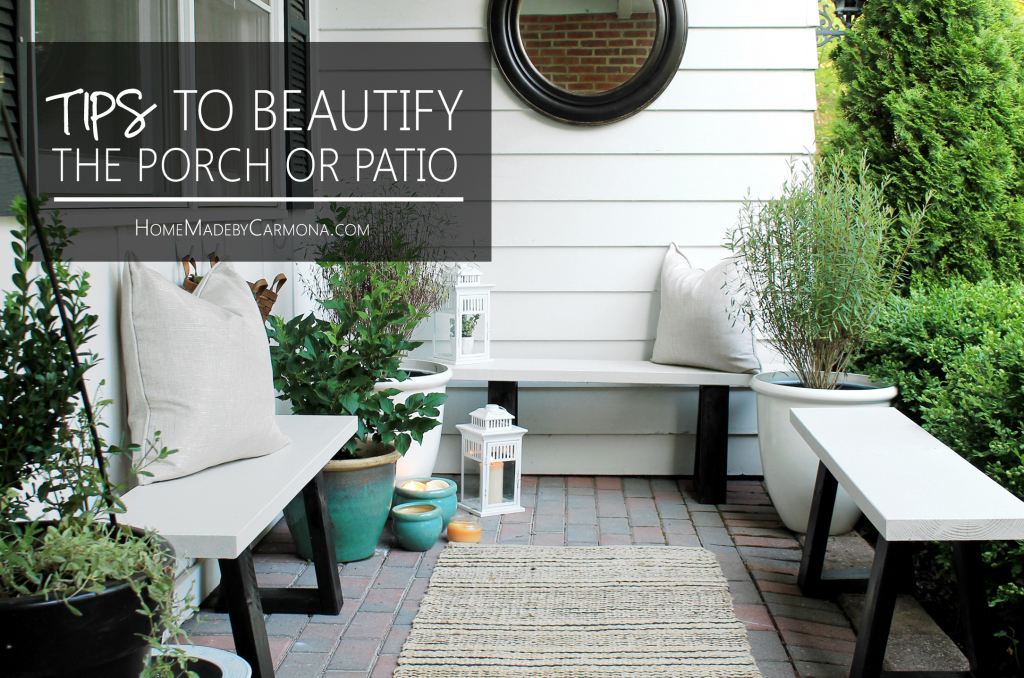 This has been a beautiful summer to lounge in the outdoors! I've been encouraging my kids to trade in the computer and other electronics for the activity (and creativity!) of the wonderful outdoors. Remember when we were kids? I reveled in secret gardens, outdoor teepees, and fairy lands of my imagination.
I thought maybe it was time to begin enjoying the outdoors myself, and even entertaining guests on my front porch where we can watch our children play and enjoy the cool breeze on a perfect day! Yep, it was time to update my empty bland porch and turn it into a beautiful, homey space where I could entertain or watch the kids play. Before we know it, the summer will be over, so why not make the most of our outdoor spaces?
Simple Solutions To Beautify Your Porch or Patio Space
Some things are better seen live, so I hope you enjoy my YouTube video with tour and tips! 😉 These really are wonderfully inexpensive and easy tips. I managed to update my own porch in a single day!
I hope you enjoyed these tips! What about you? What ways have you found to make your outdoor living spaces homey and beautiful?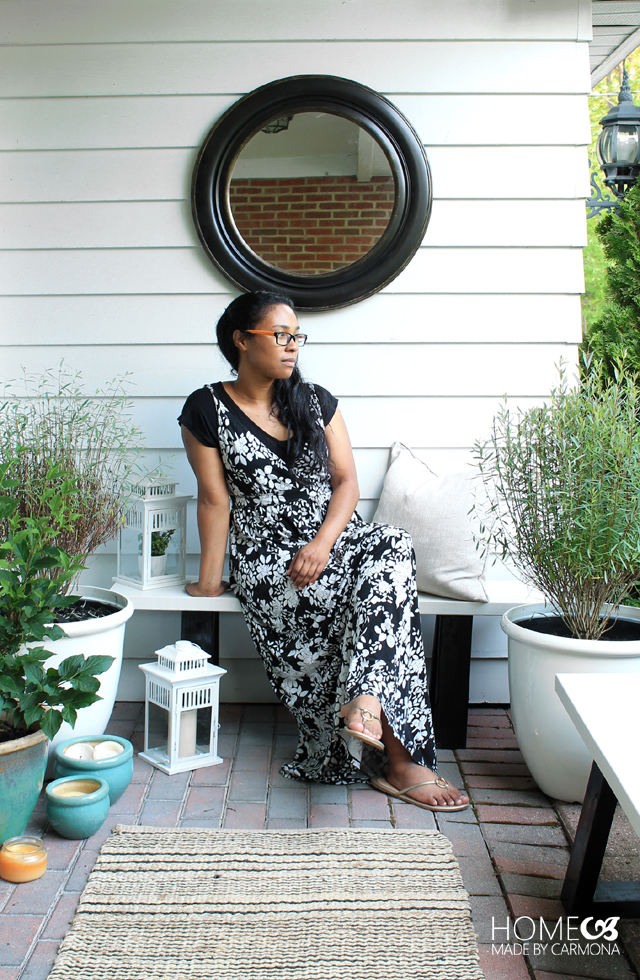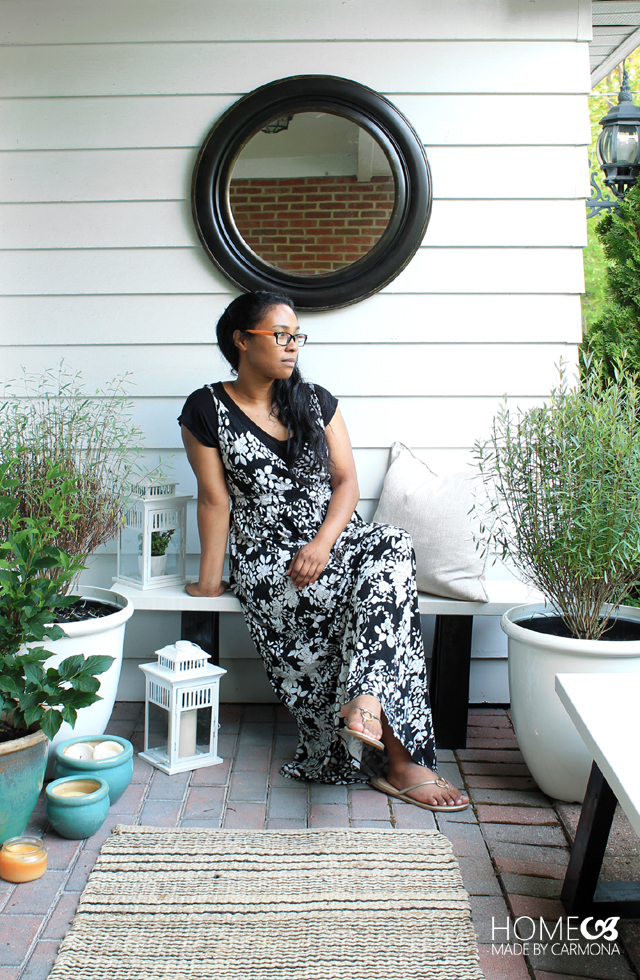 By the way, I'm loving my new porch seating! It is perfect for maximum seating in a small space. You can find the full tutorial to make these DIY outdoor benches here.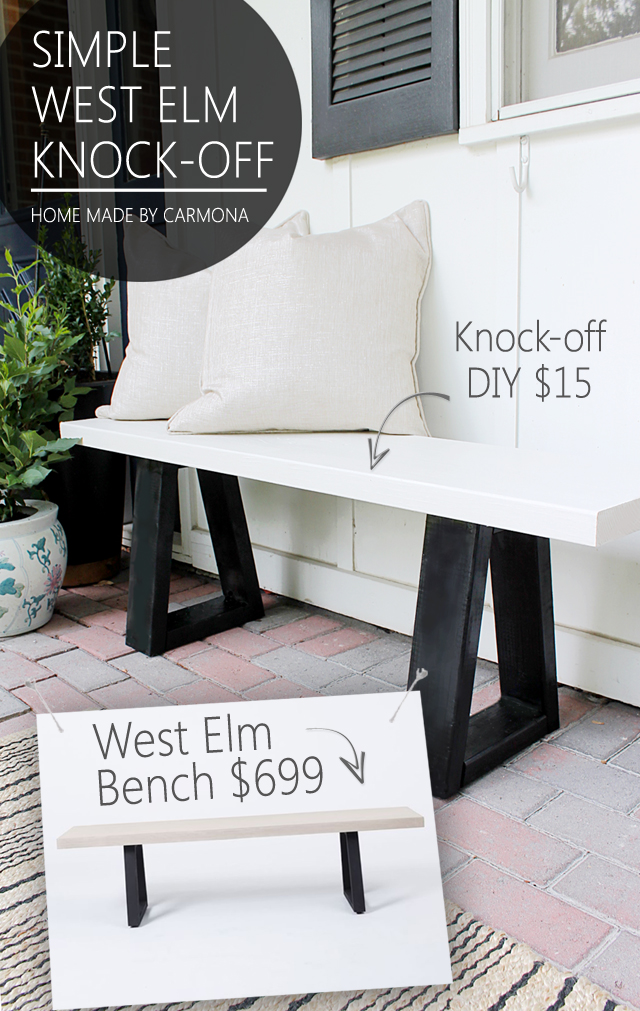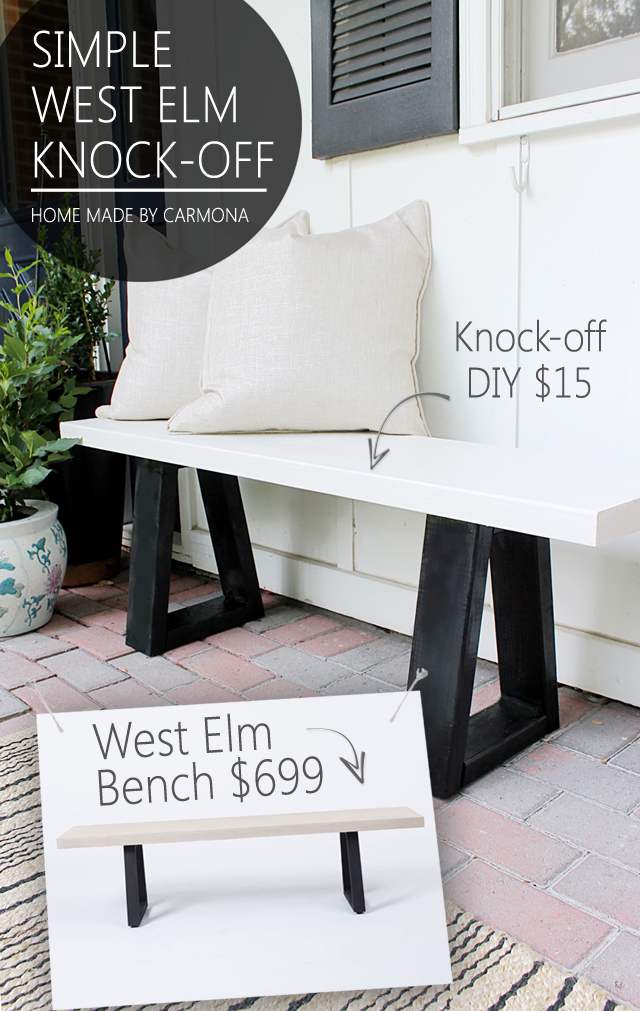 [go_portfolio id="gardening_gallery"]