Just when you thought a stylish backyard or patio wasn't in the budget, think again! Here are 5 tips to zhush up your outdoor spaces even if you are on a bare budget.
*Awesomely sponsored by Krylon®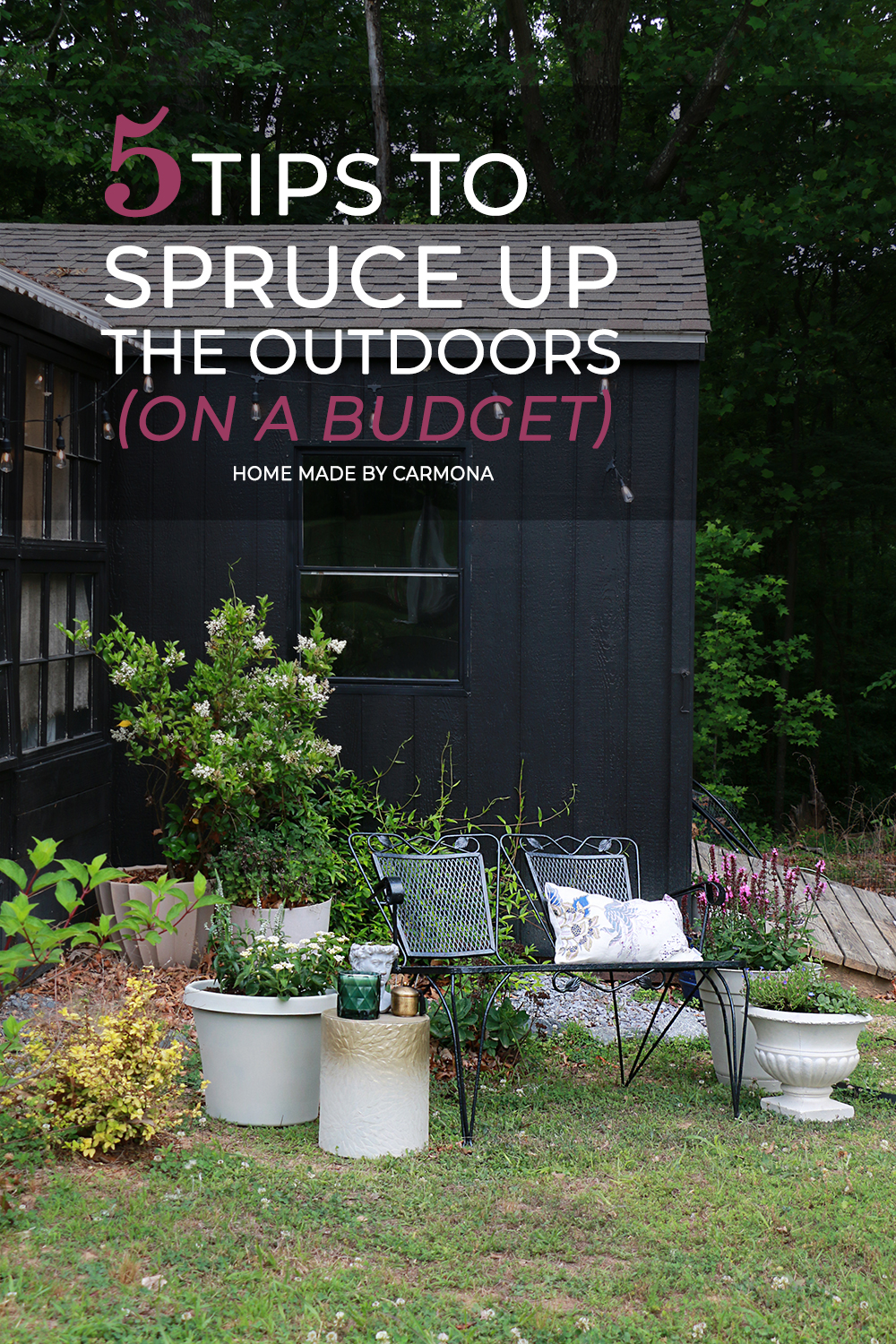 In one afternoon I created a cozy little seating area in my garden that cost less than $40, and refreshed mostly items I already had. Sometimes, all it takes is using what you have and a few smart decisions to make your outdoors beautiful, and stay in budget.
1. Thrift Shops & Hand-Me-Down Furniture Are Your Best Friends
Outdoor furniture, or at least a pair of lounge chairs as extra seating, is a must to creating an outdoor oasis. Unfortunately, new furniture isn't always in the budget.
Whether you choose to embrace great aunt Josie's hand-me-down patio furniture, or go thrift store hunting, second-hand finds will save your budget!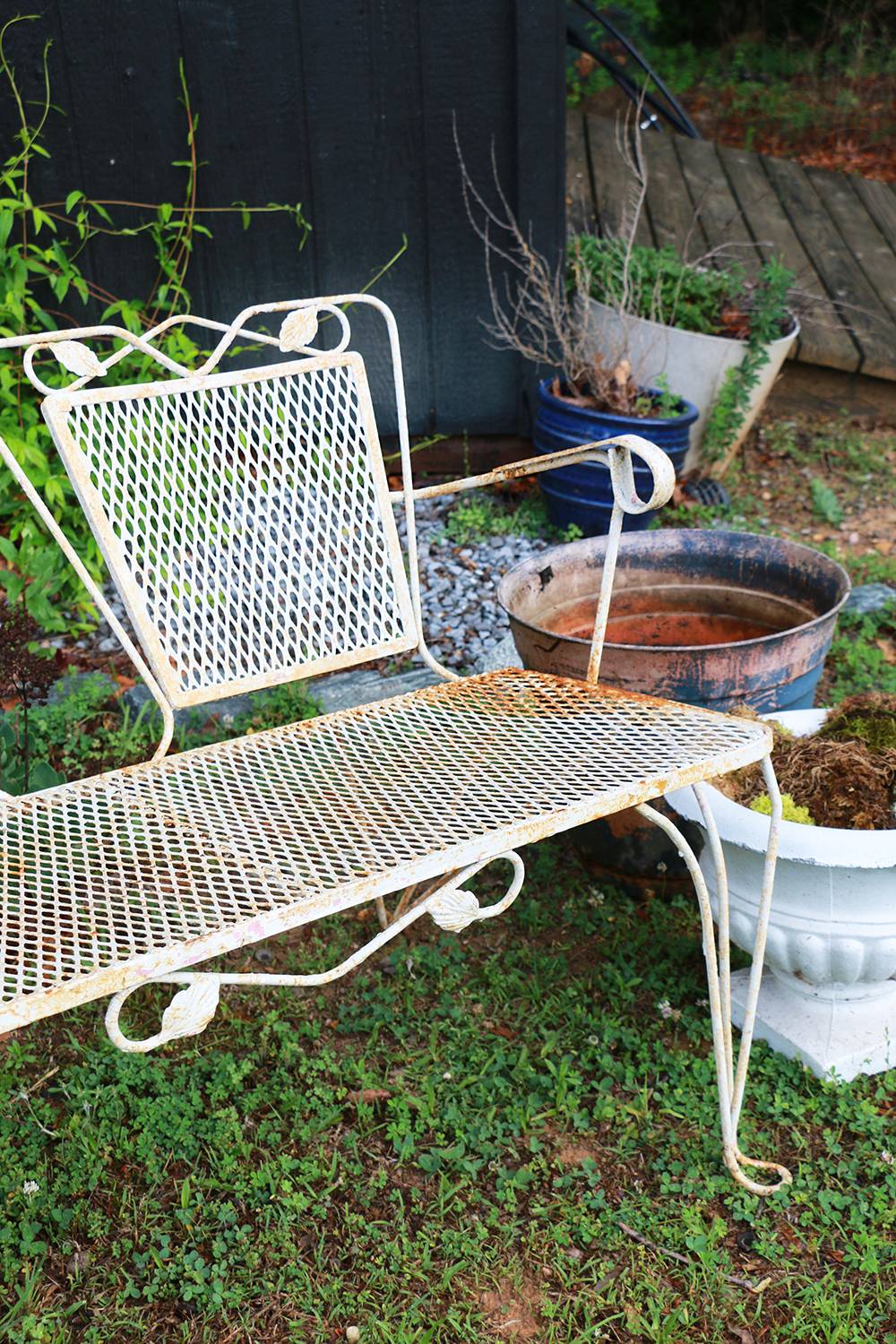 If you really want to be budget-friendly, make use of what you already have… But don't worry, that doesn't mean you have to be content with it looking like a mismatched mess.
2. Give Old Pieces A Facelift With Krylon® Spray Paint
Make old pieces new again with a coat of Krylon Fusion All-In-One® Paint + Primer. It's an inexpensive way to modernize and personalize your outdoor living space on a tight budget.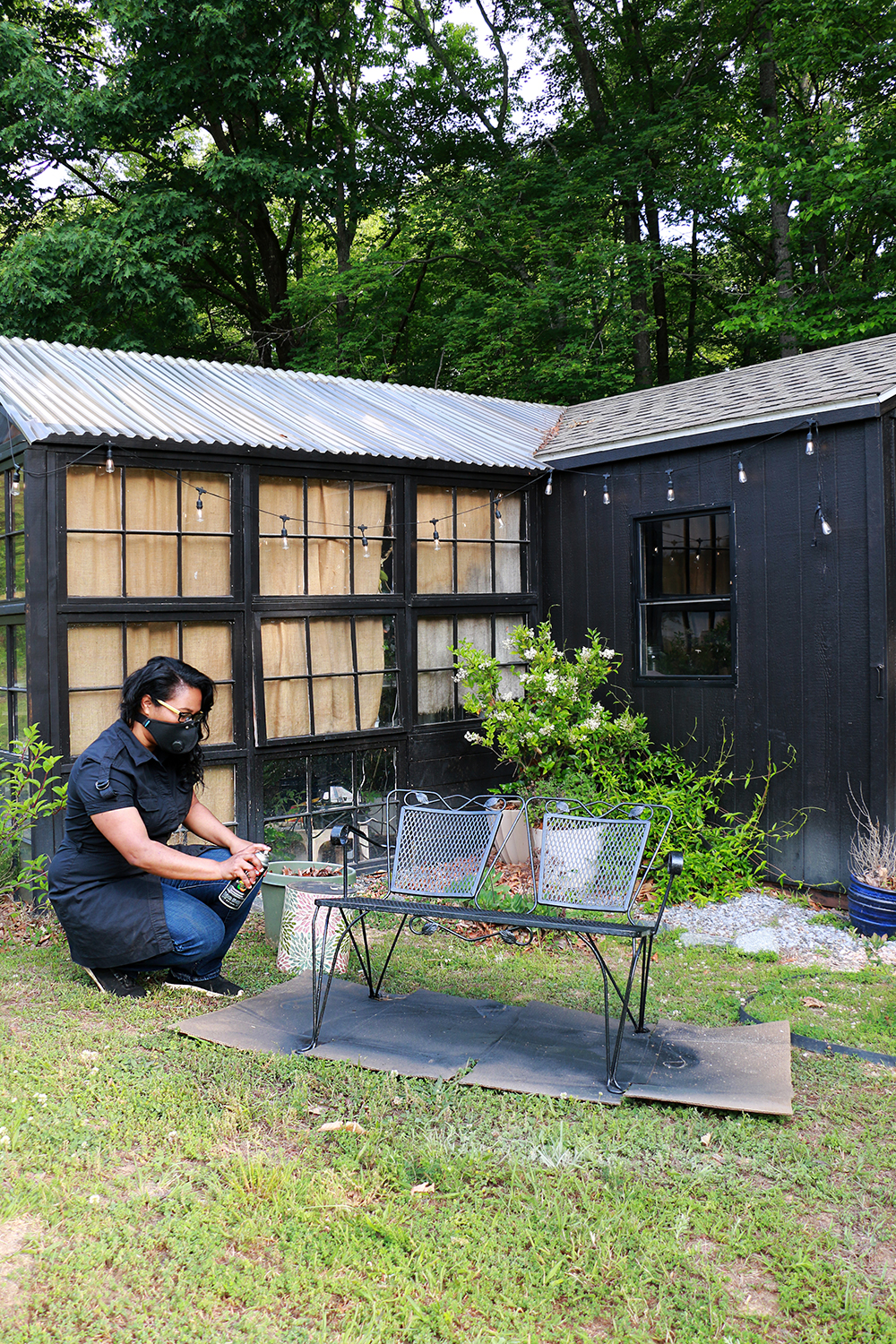 With 5x stronger adhesion*, you can use it on a wide variety of surfaces. So go ahead and give a DIY makeover to any of your outdoor accents…whether they are made from plastic, wood, wicker, ceramic, metal, wrought iron, glass, masonry, and more. Plus it's a great way to help protect against rust and fortify your outdoor pieces against the elements.
*Compared to Krylon general purpose paints.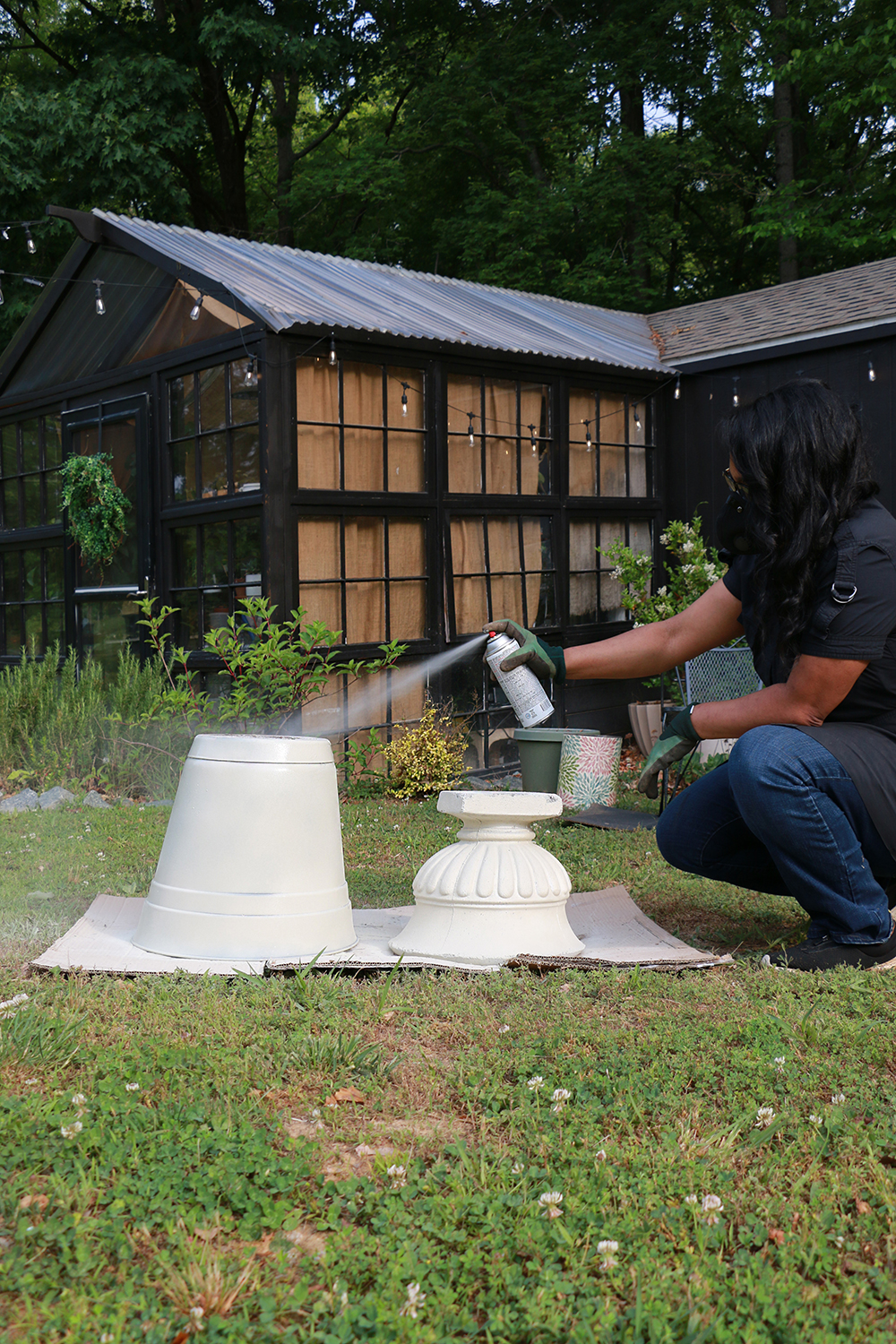 Unify mismatched patio chairs and plant pots so they look like they were always meant to be. Freshen up outdoor décor and make it your own with sophisticated neutrals, or a pop of your favorite color!
3. Think Outside The Box
Repurpose existing pieces of furniture, like this planter that got a fresh coat of Krylon Fusion All-In-One® spray paint, and was flipped upside down to act as an outdoor end table.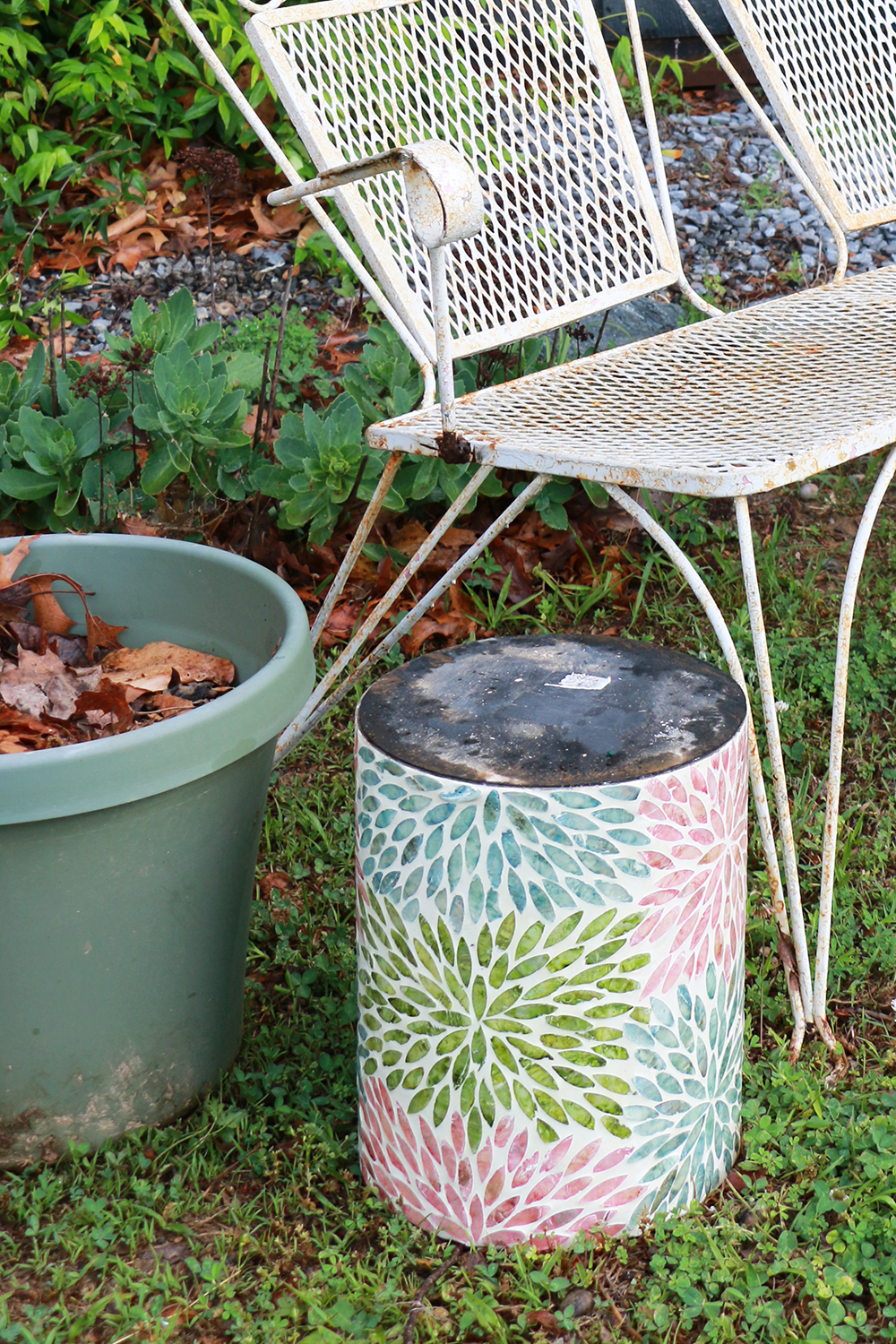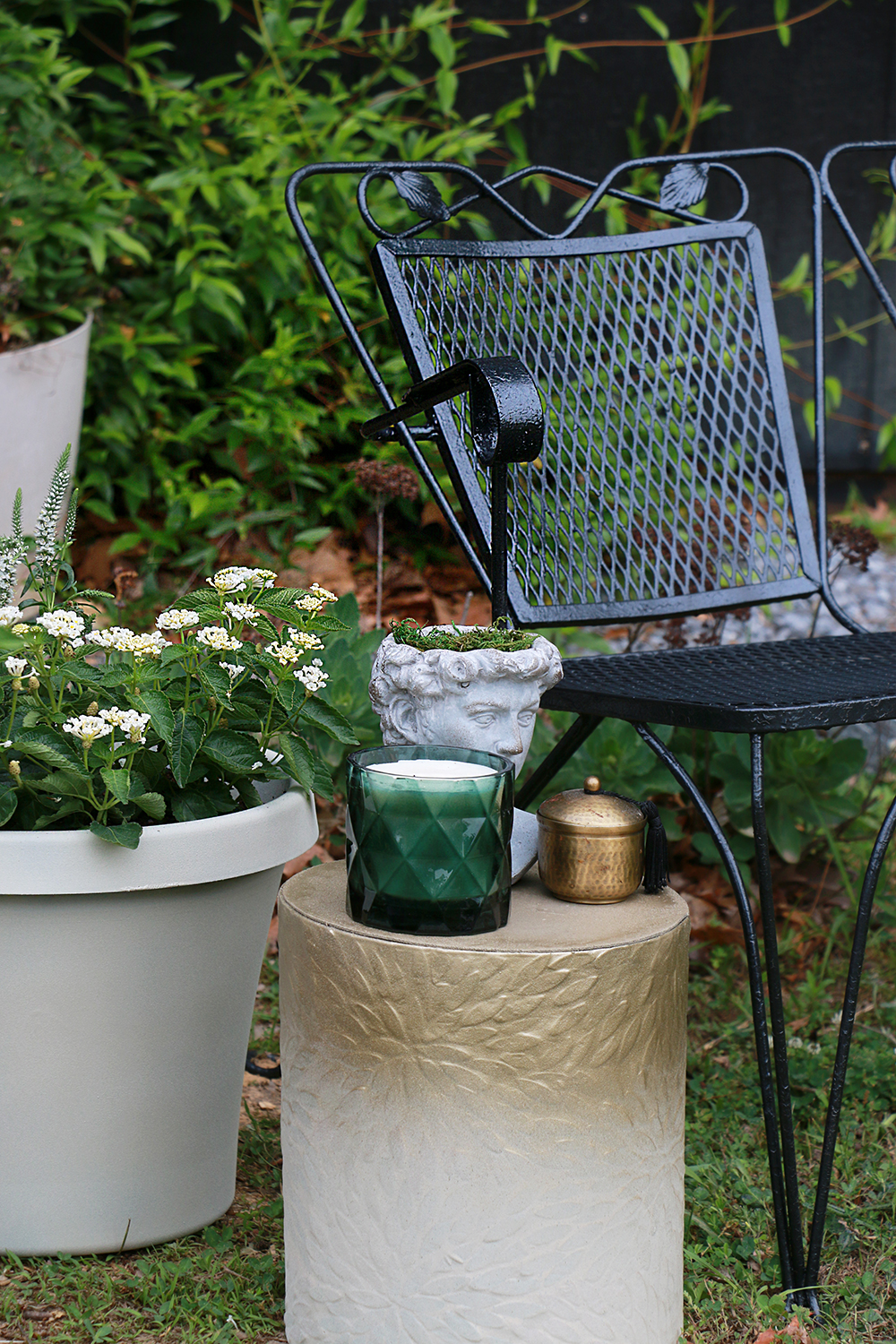 Consider spray painting recycled jars or tin cans as candle holders, sliced tree stumps as natural chairs or end tables, and wire or bamboo for DIY trellis. All of these can be customized with a quick coat of spray paint!
4. Add Perennials (Flowers, Vines, Succulents, Or Shrubs)
Plants can be a low-cost way to add design and charm to your outdoor spaces. But if you are willing to put a few extra bucks into plants and spring for perennials instead of annuals, it is an investment that will come back year-after-year! Perennials will appear to die off at the end of it's growing season, but it comes back the following year so you don't have to buy more plants. Evergreen shrubs and succulents are another great investment that you can enjoy either three or all four seasons.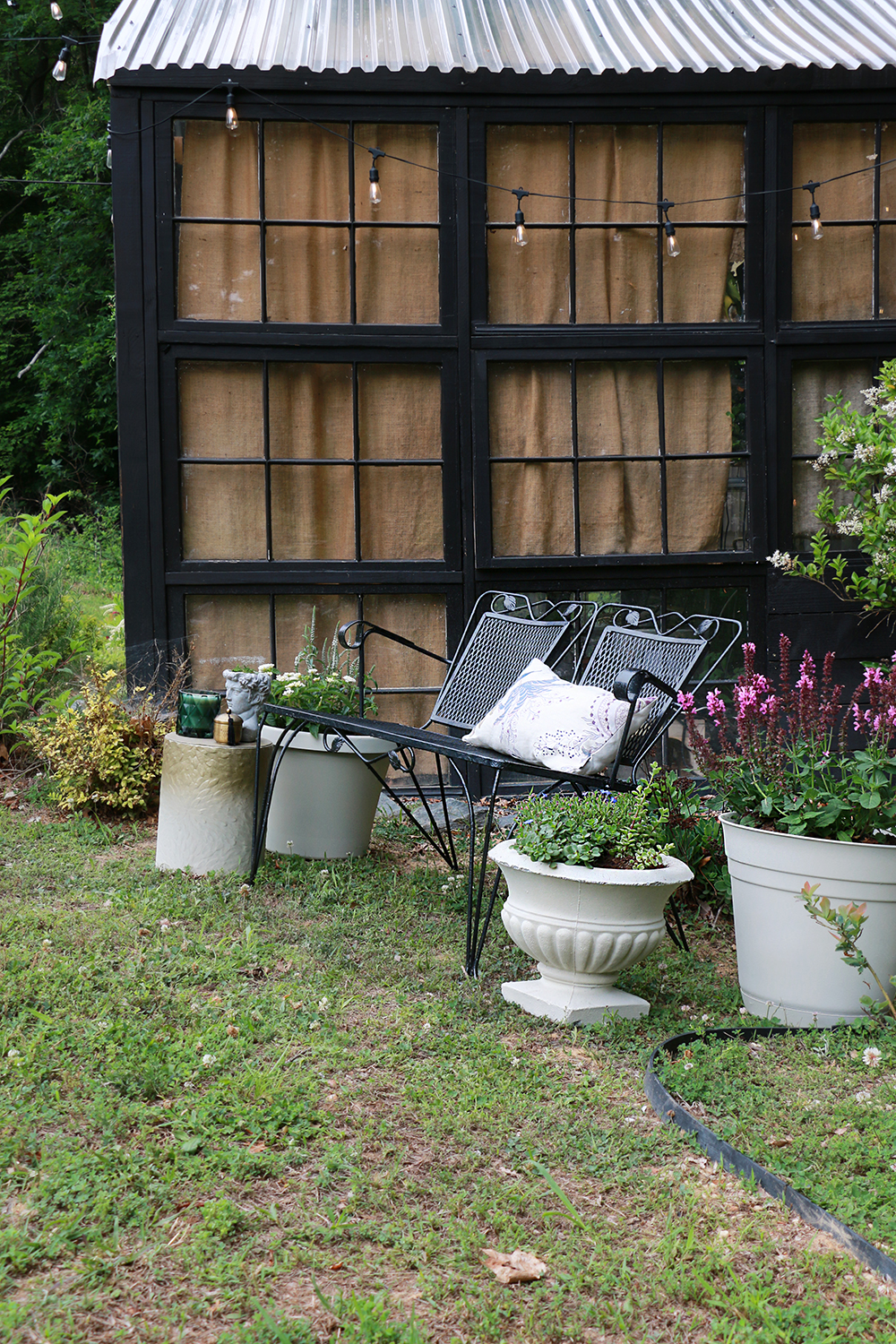 5. Style It For A Charming Finish
Pretend you are creating an outdoor living room, and accessorize it much like you would an interior one!
Add accessories like outdoor pillows and cushions, outdoor lighting for ambiance (such as string lights), a fire pit, and even an outdoor rug!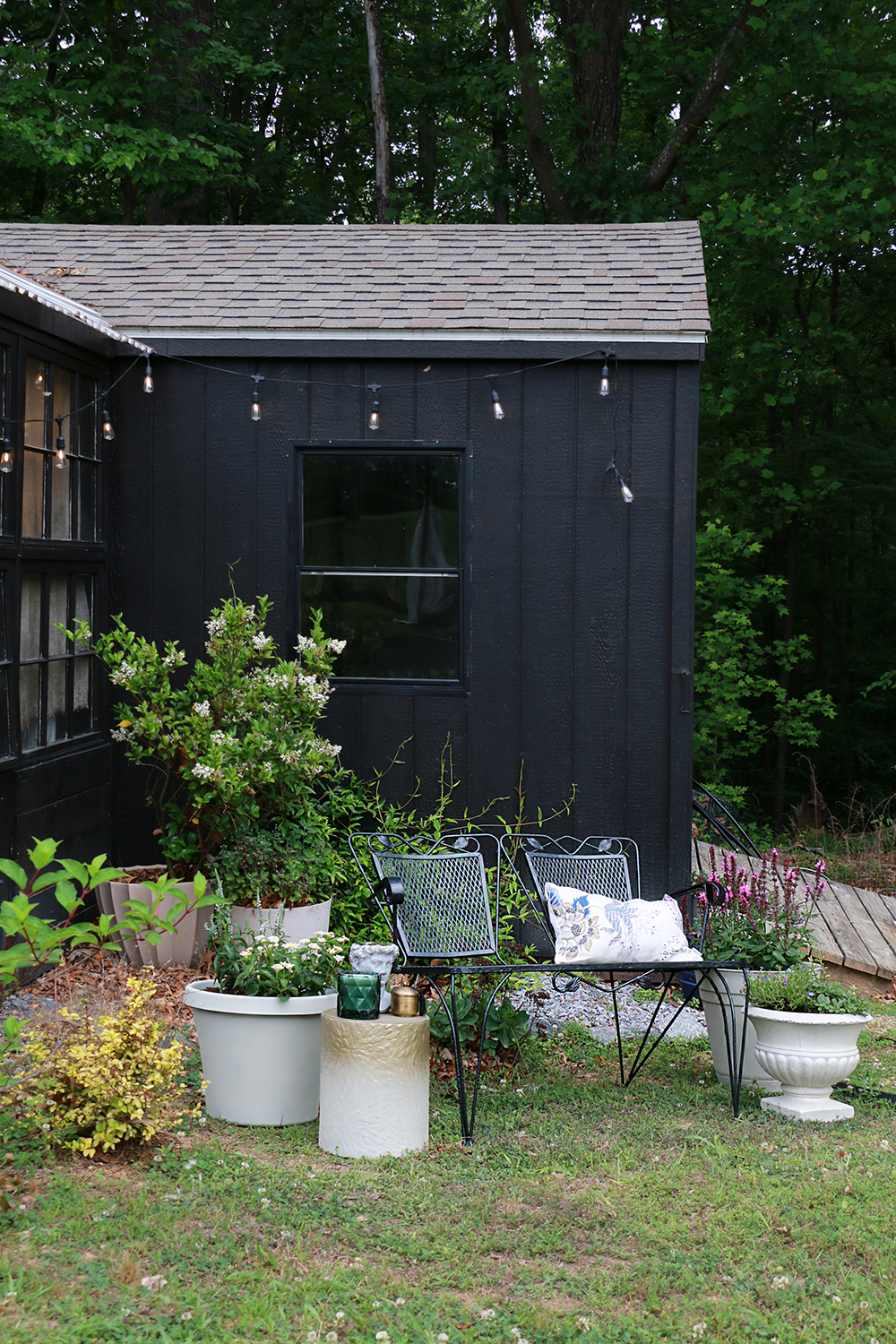 Products & Colors Used In This Project
For this makeover, I used Krylon Fusion All-In-One®, which comes in a variety of amazing colors!
I painted the patio loveseat black in a hammered finish, which has a great sheen to it, and hides any imperfections of the loveseat's surfaces. The planter pots look amazing with the textured finish in Sandstone. And I couldn't help but add a touch of gold in a metallic finish for a bit of glam!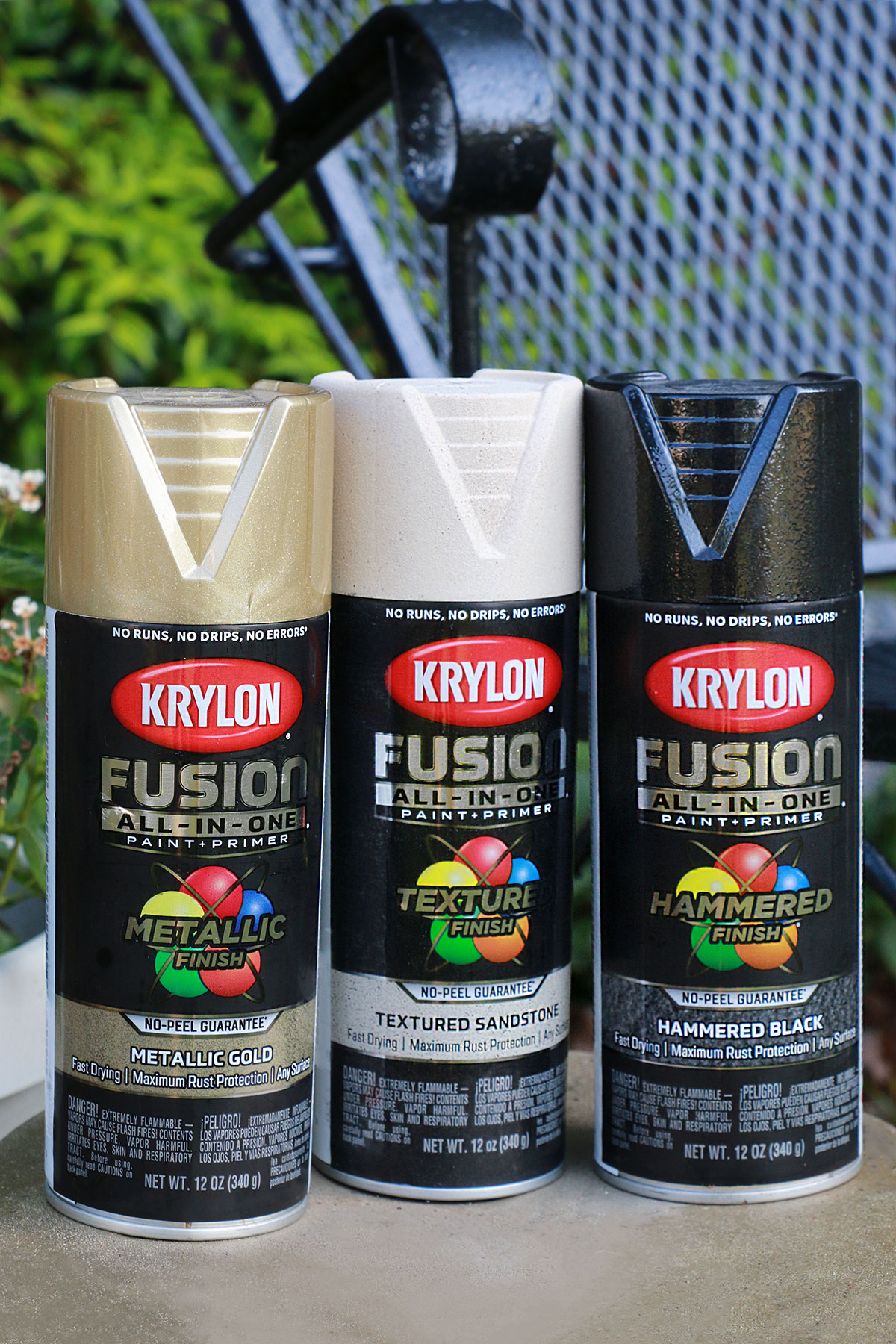 Creating Magical Outdoors
This just goes to show that you can make your backyard space look like a million bucks with a little elbow grease. And it doesn't have to be a difficult or time consuming DIY project to make a huge difference!