Every other month I'm excited and honored to partner with Better Homes & Gardens Live Better to present a beautiful makeover or amazing DIY I created using my favorite Better Homes and Gardens products found exclusively at Walmart. So when BHG asked me how I would makeover a bedroom space, well I said go big or go home. It was just the motivation I needed to finally complete my master bedroom (after 3 years of procrastinating!!). I'm really excited to show you the crazy drastic before and after! I cringed at my master before, now every night I can hardly believe it is MY bedroom. *Doing my happy dance*
[left]
Why is it we always put the Master bedroom as last on the to-do list anyway? I think I had every excuse in the book… after all, no one but the immediate family ever sees the master bedroom. The reality is that I spend a lot of time in my bedroom…sure I spend quite a bit of family time in the living room, but it's my personal space for alone time aside from the family where I spend my mornings and evenings. As a homeschooling mom I value a retreat every so often, so finally I hunkered down and got it done![/left]
[right][pullquote width="250″ float="left"]When BHG asked me how I would makeover a bedroom space, I said go big or go home…I'm really excited to show you the crazy drastic before and after! [/pullquote]
[/right]
The previous owners use this space as an office space, these are the pictures we took at our final walk through. Honestly, I'd love an office, but sharing a Jack & Jill bathroom with the kids wasn't an option… so my eldest got the "master" bedroom, and we settled for this smaller "office" space turned bedroom.
I suppose that means I shouldn't call it "master" since the bathroom and closet is as tiny as the bedroom. However it has everything we need, and we both happily live by the philosophy of less-is-more, so it works! You think I'm crazy right? Ok, I know, I'm a weird woman that I hate shopping and have 4 total pairs of shoes and a week's worth of clothes…haha, I have no absolutely no defense.
As you can see the golf motif didn't do anything for me (I've never played golf a day in my life!), so after peeling the wallpaper off the walls I went with a simple white with grey-blue tones for paint.
Removing the paper and border and painting a grey-white hue seemed to really open up the space entirely. Yep, paint pulls it off again!
As small as the little second story balcony is, it has a stunning view and also makes the room feel larger. One of these days I plan to make that balcony amazing with tons of lovely plants. Nothing is more wonderful than throwing open that door on a warm day and allowing the cool breeze into our bedroom!
There is one adorning item I do love and could totally collect, and that is fedoras! I think you should always display what you love, so a few hooks on the wall created both practical storage for my fedoras as well as stylish wall decor. Speaking of adorning, what do you think of my choice of light fixture? You should see the room when it is lit up with that fixture in the night; the crystals glitter beautifully off the walls and create the most romantic mood! Don't worry, it isn't the only lighting in the room, but hey, it is the master bedroom…you need romance! Want to see it in action? I shared the fixture before and after here.
My side of the bed requires a bit more work since I do some blogging right there from my bed in the earliest flush of dawn and again during the last rays of the day. But I'll share how I'm organizing it to be the perfect work space in the week to come…
The one item I found for my side table is this modern Better Homes and Gardens metal LED desk lamp from Walmart (found in store). The style lends itself perfectly to that chic NY air that I wanted to bring into my small master bedroom, and it compliments my lovely side table very well! It was actually one of the first items I bought for the space and my inspiration to keep the style in the direction I sought.
It isn't always the big expensive things that make the best inspiration item.
My husband's side table was a disaster, which is fascinating since he fancies himself organized… ah well, I have no doubt he knows exactly where every item is, and that is certainly a type of organization. Still, this wasn't going to work since dust settles on dark furniture such as these side tables and requires regular dusting. I did however clear out the top drawer for him to store and "organize" all his items in so the top could be kept clear. I also updated those horrid side tables by adding two simple and cheap wooden knobs painted black.
A few white glass dishes served to store his change and keys, but everything else is safely stowed in the top drawer.
Did you notice the fantastic "new" headboard? I love diamond tufted anything, but knew it was way to rich for my blood. Really this is my old headboard (pictured below), then I turned it into the headboard you see now. Yes, that's right, this diamond tufted headboard is completely DIY and I share the entire step-by-step tutorial to make your own here!!
I'm pretty thrilled with the result of my very first DIY tufting project!! Sure, I think I could do even better the second time, but for $44 I'm happy with my DIY headboard.
Oh, and just in case you think that is drool, I swear it isn't. Hahahaha! I took this picture years ago with an old camera to document a leak we had in our roof. Yes, I awoke to a face full of dirty water.
I'm pretty thrilled with the result of my very first DIY tufting project!! Sure, I think I could do even better the second time, but for $44 I'm happy with my DIY headboard.
You know what I think really makes this space come together in stunning style?


#1.That fantastic gallery wall! Haha, I am totally patting myself on the back over the gallery wall, but I'm a gallery wall fanatic so I can't help myself. I purchased several great Better Homes and Gardens frames from Walmart to round out pieces I've had sitting in my basement for a while. Here's what I found>>
#2. The gorgeous Better Homes and Gardens Moroccan Cream Woven Area Rug from Walmart really adds flair to the space. I love the extra bit of texture and design it brings into the space.
I am truly thrilled with my bedroom space. It has been a looooong time coming, and I feel I've worked hard enough to enjoy my little sanctuary. I've also been longing to infuse at least one room in my house with a little NY style, so I'm thrilled!
[left]
What about you? Have you made over a beautiful bedroom space lately? Share it with me by tagging your pictures to my Facebook page. I'd love to see what you did!
*I am honored (and crazy excited!)(yes I'm doing my happy dance again) to be part of the BHG Live Better network, and to share a few of my favorite things, projects, and my own original ideas with you. Thank you to BHG at Walmart for sponsoring this post. Follow BHG on Facebook, Twitter, Pinterest, and Instagram.[/left]
[right]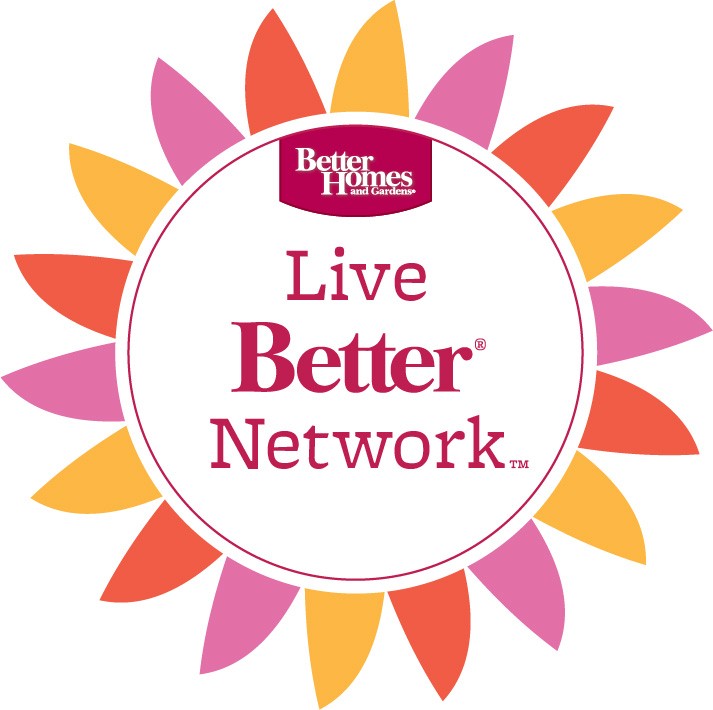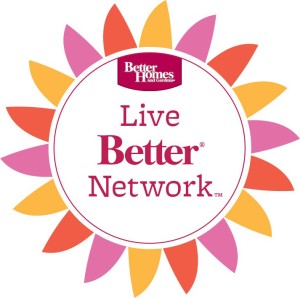 [/right]


See the projects that make up this space. Learn how to make your own custom DIY diamond tufted headboard here, gain free printables to make your own bedside calendar art here, and learn how to make this gorgeous DIY letter holder for your sidetable here.
[col1]
[/col1]
[col2]
[/col2]
[col3]
[/col3]
[go_portfolio id="diy_gallery"]