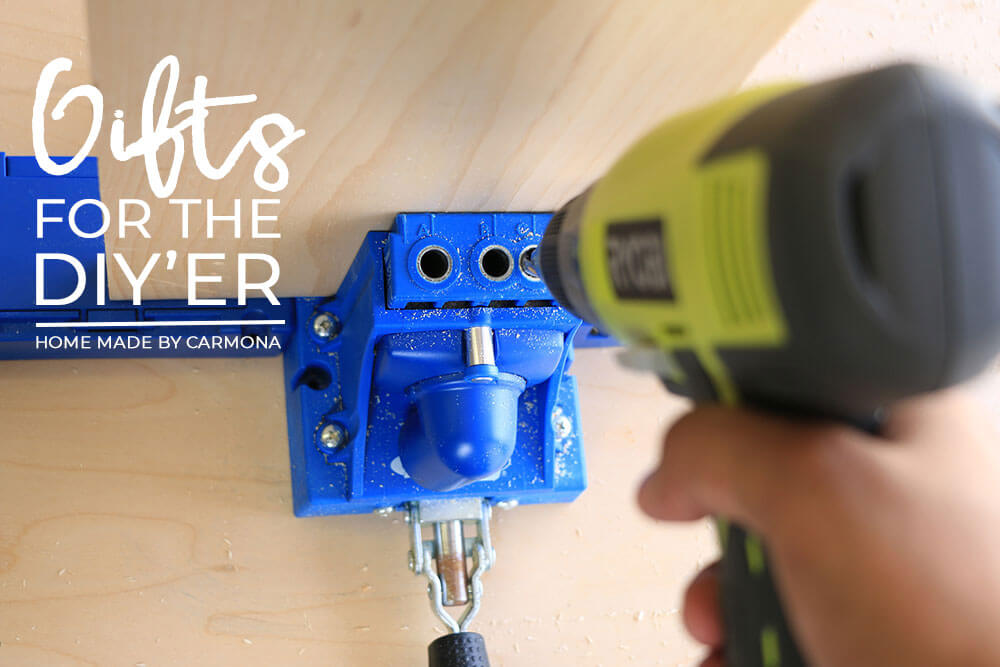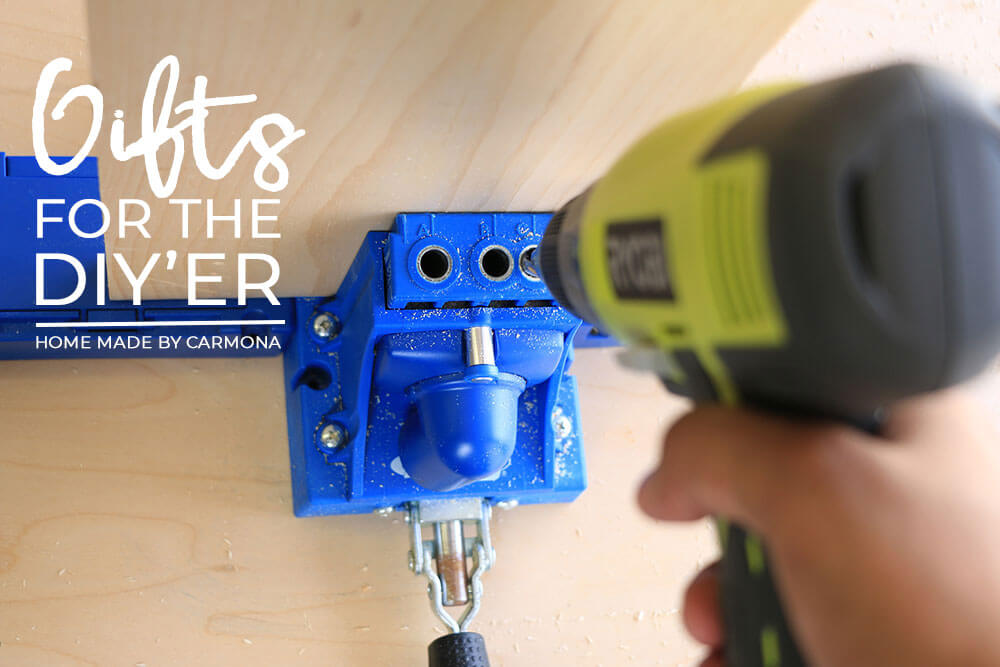 *Ahoy, affiliate links beloooow!
Are you at that point where you are starting to panic because you still don't know what to get for your resident DIY'er for the holidays?
Well I've got your back. I'm sharing my favorite and must-have tools… So go ahead, get your DIY'er what they really want for Christmas.
#1. Drill + Right Angle Drill
Obviously I have to start with at least one of the basics…and if your DIY'er only has corded drills, you are going to want to untether them asap. I can't tell you the number of times I was bummed when I couldn't fit my drill into a tight small space for a project, so a right angle drill is going to be super important as well.
Shop The RYOBI 18V ONE+ Lithium-Ion Starter Drill and the 18V ONE+ 3/8″ Right Angle Drill.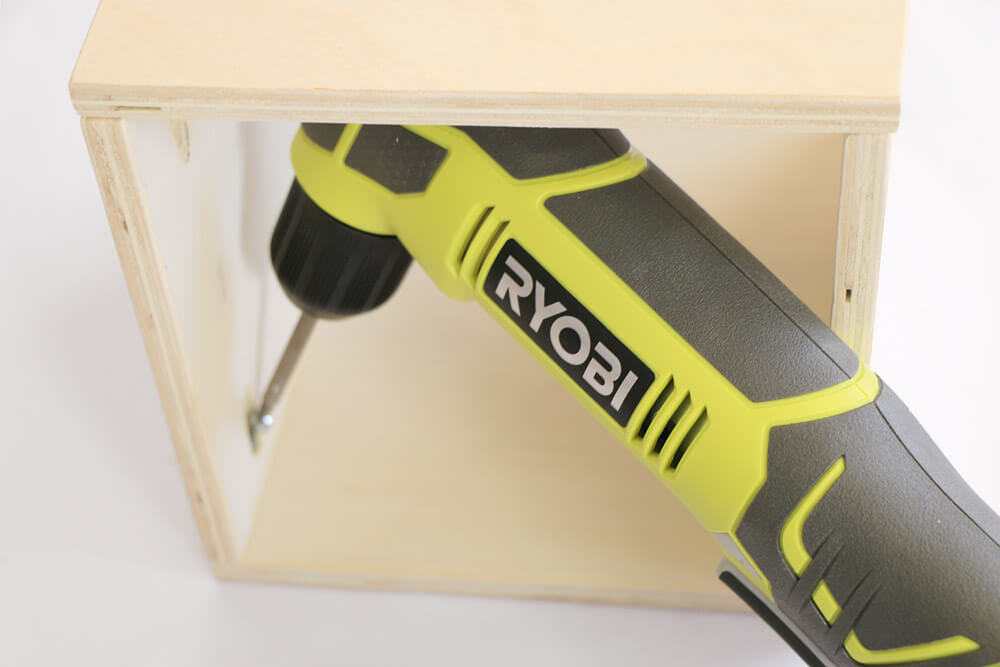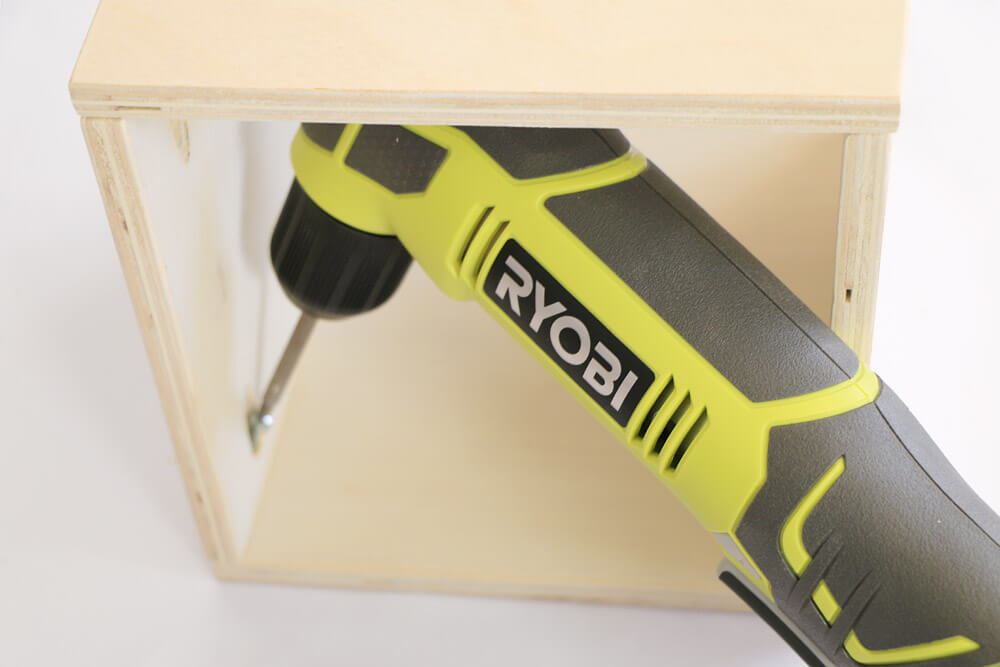 Here are a few of the projects I used my drill and right angle drill to build:
[col1]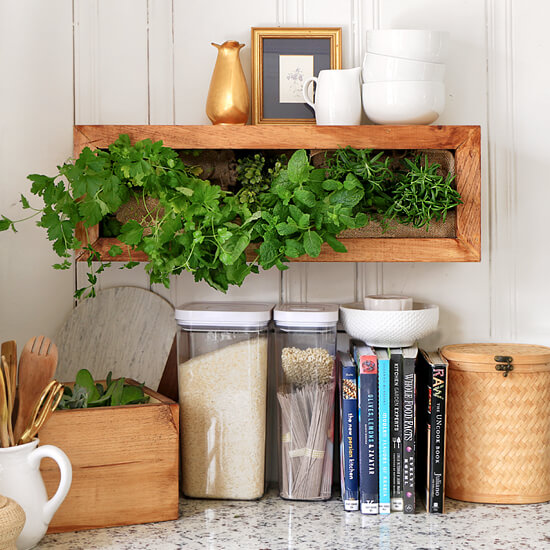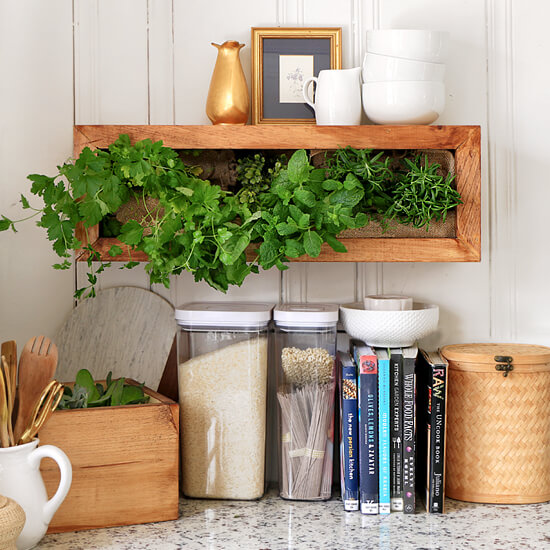 [/col1]
[col2]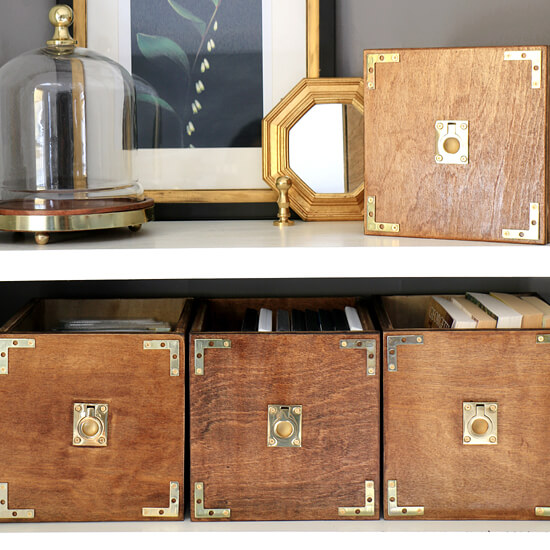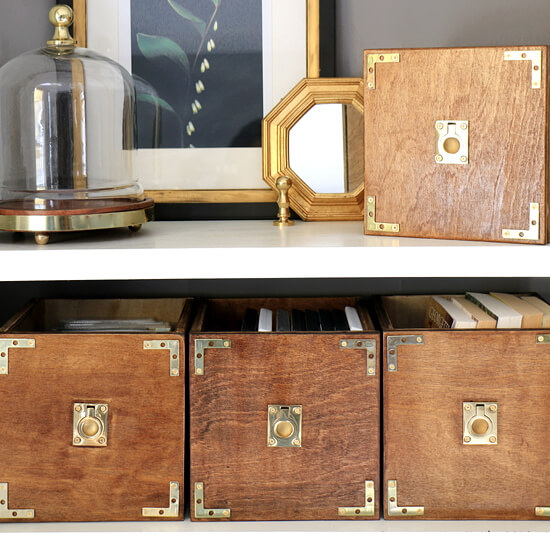 [/col2]
[col3]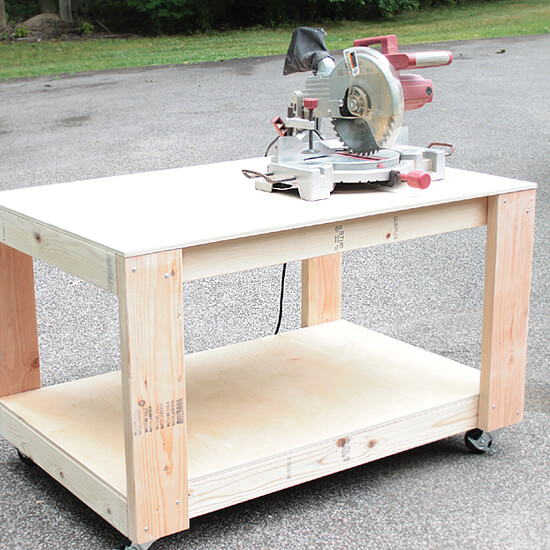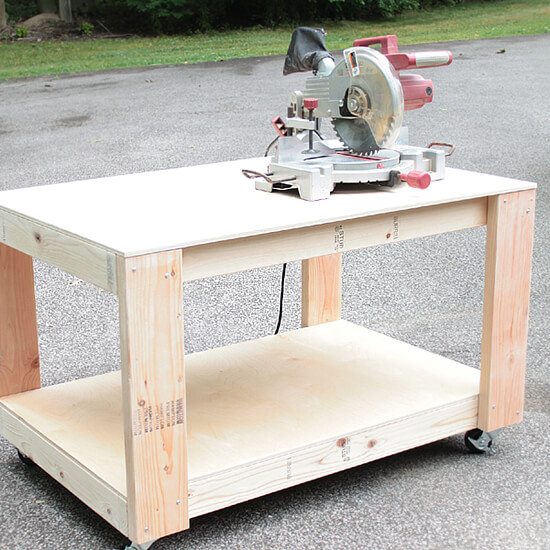 [/col3]
#2. Kreg Jig® K5 Master System
If you have ever tried your hand at building projects, small or big, you will definitely want this bad boy! I mean…oh baby, it is a game changer. It makes building easier, more precise, and creates stronger joints. Shop the K5 Master System here.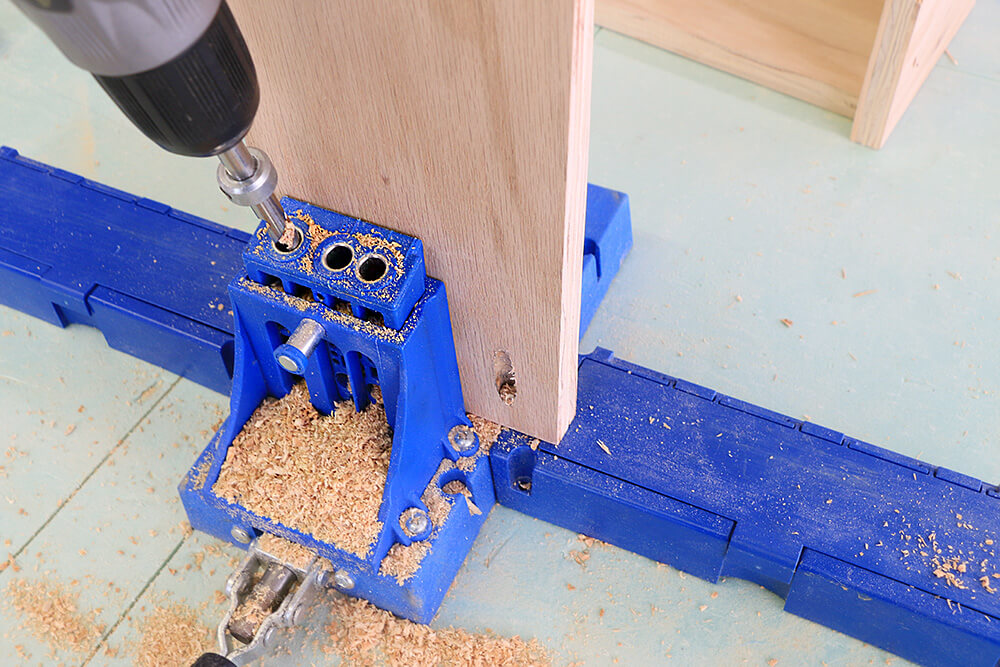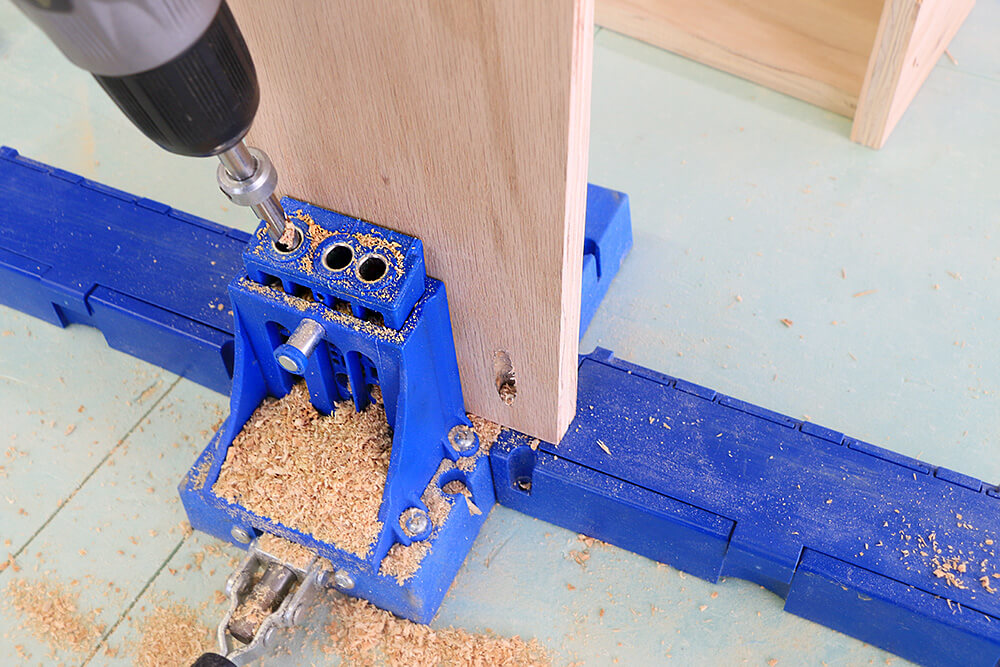 These are just a few of the projects I have built using my Kreg Jig:
[col1]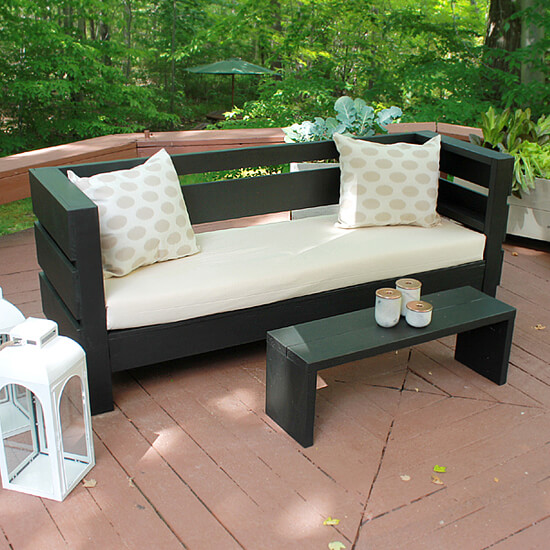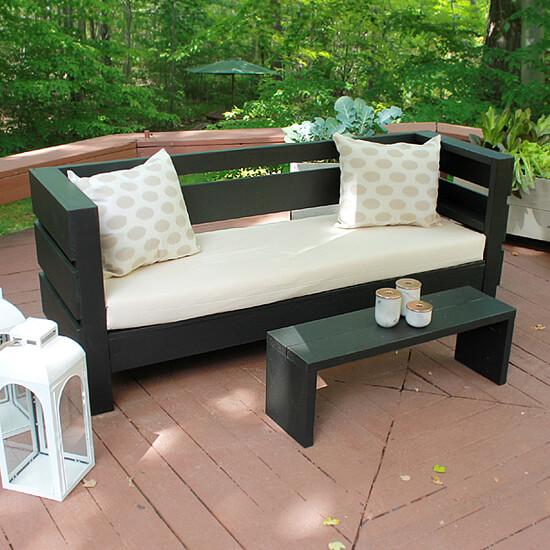 [/col1]
[col2]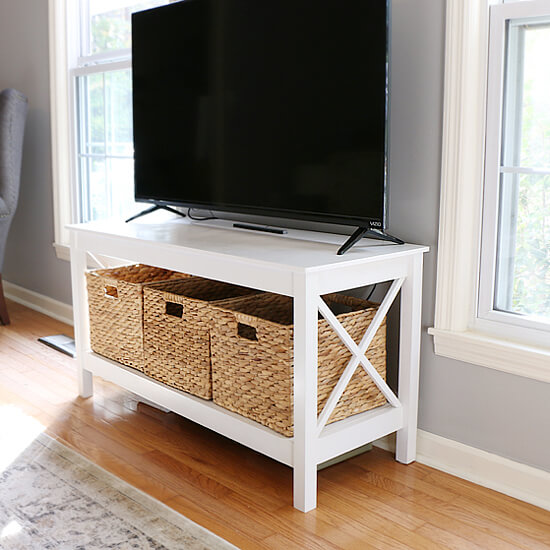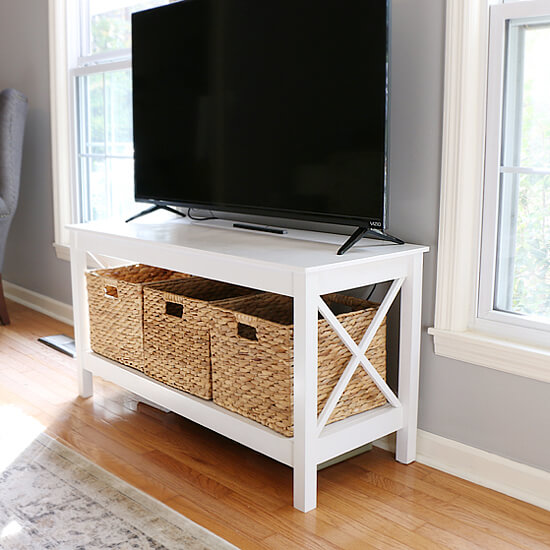 [/col2]
[col3]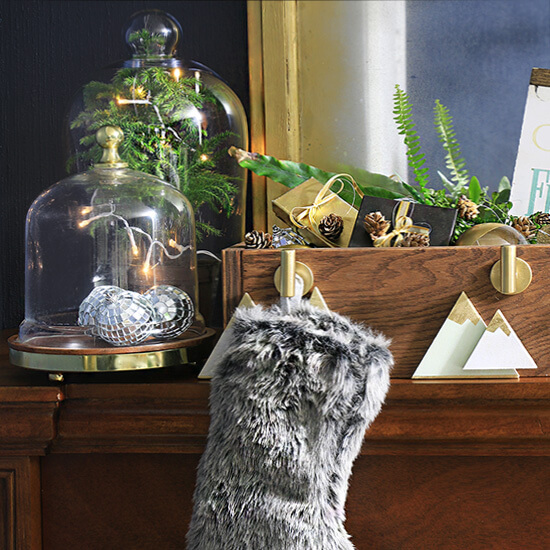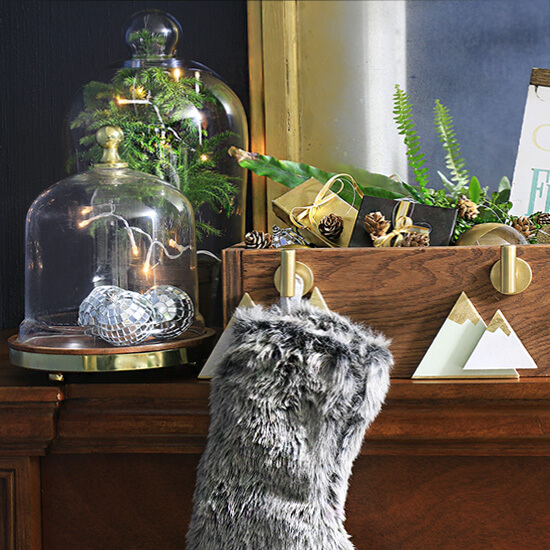 [/col3]
#3. RYOBI 12″ Sliding Miter Saw
If your miter saw doesn't slide, then you don't have a miter saw. Hahaha…no seriously, this feature is amazing, plus the laser equals perfection. Shop the RYOBI miter saw here.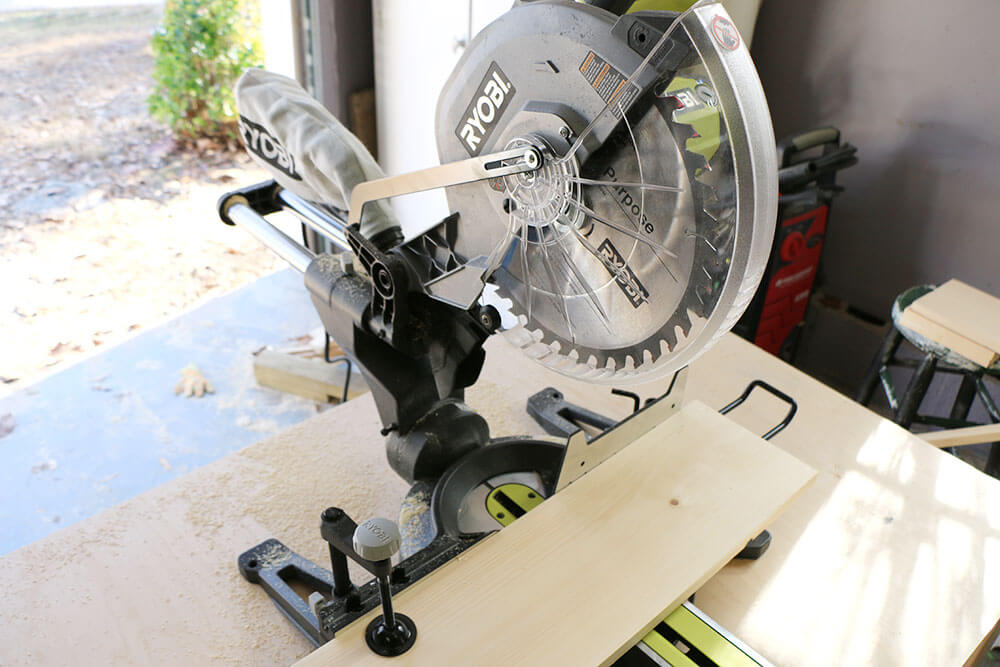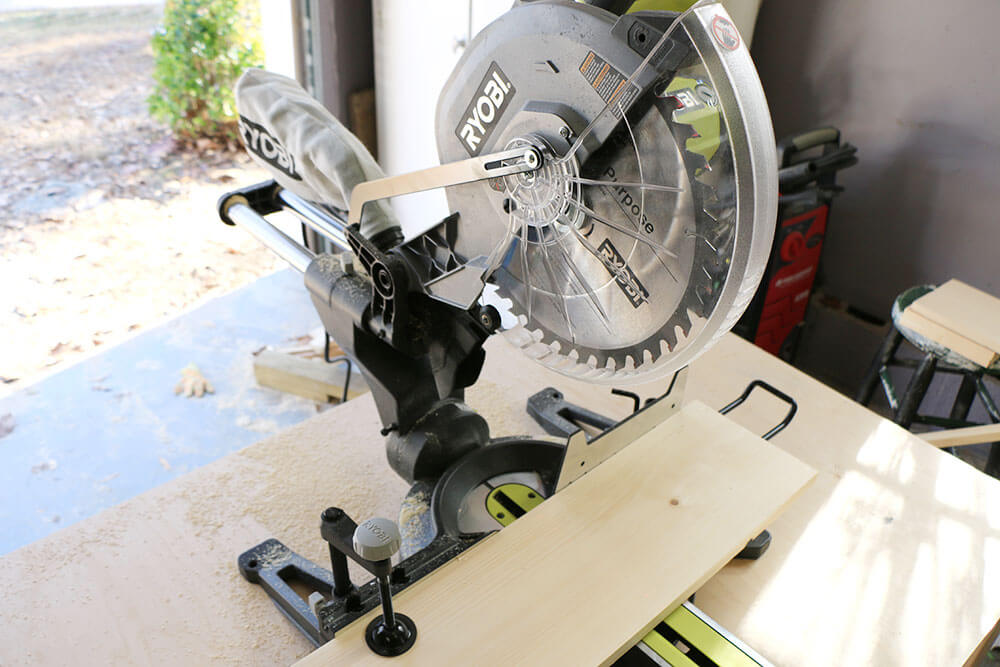 Here are a few projects I used my RYOBI sliding miter saw to build:
[col1]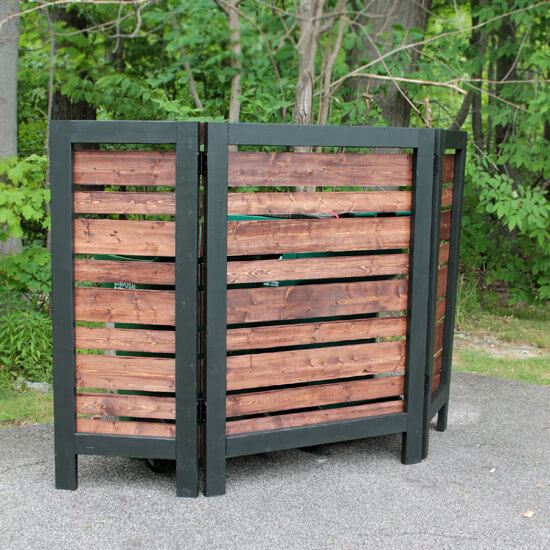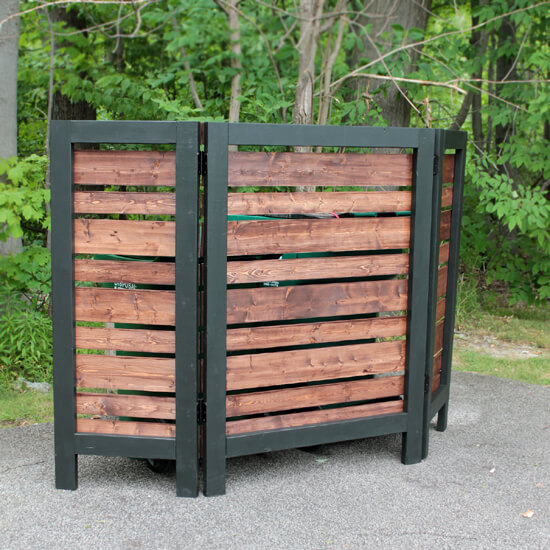 [/col1]
[col2]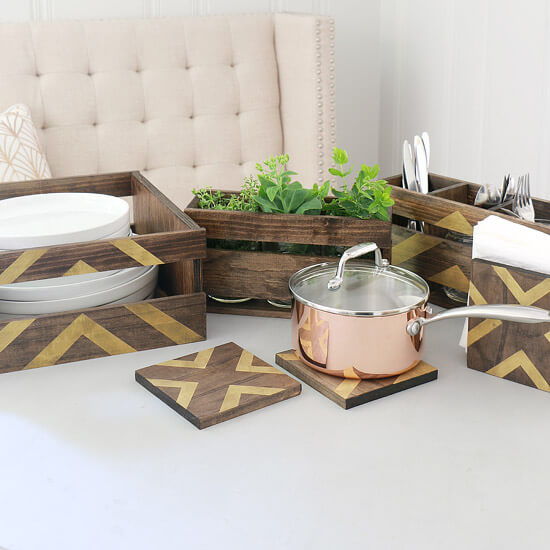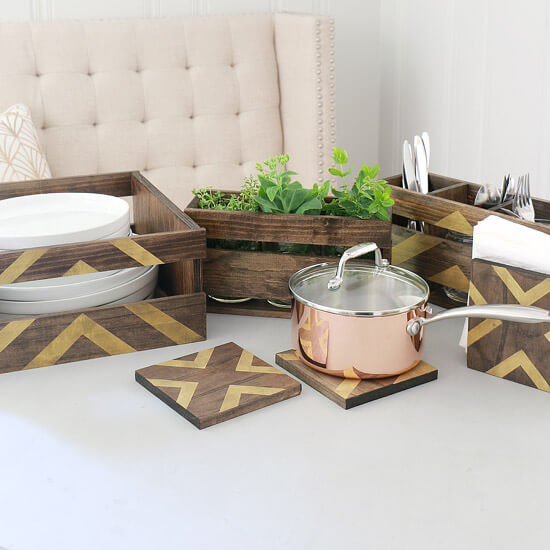 [/col2]
[col3]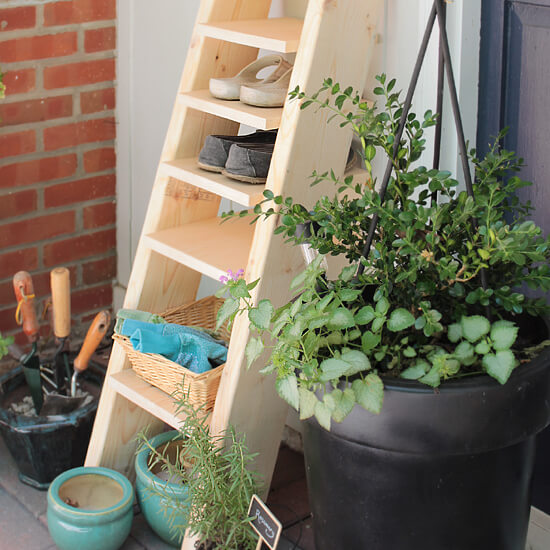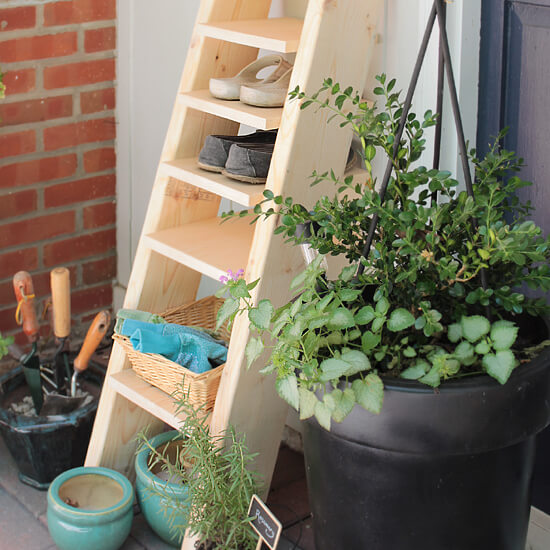 [/col3]
#4. DIY'er Work Wear & Safety Gear
Let's be honest, the one thing you want most for your builder and DIY'er is their safety. They are going to try new things, and spread their build-wings, so make sure they don't lose an eye, or end up with a nail in the foot. I'm also a big fan of coveralls so I'm not changing my sawdusty clothes every time I want to come in the house or take a break. Click on any of these images to shop the item:
[col1]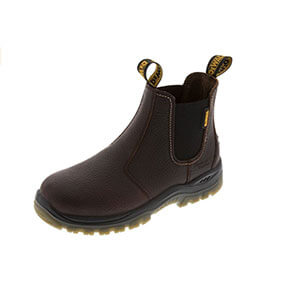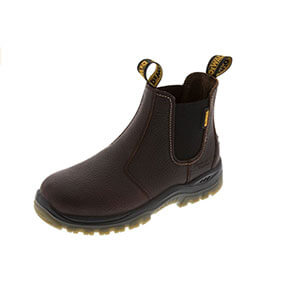 [/col1]
[col2]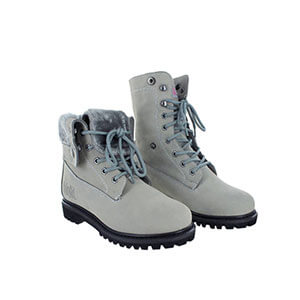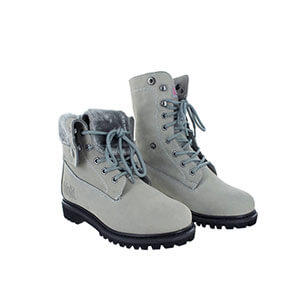 [/col2]
[col3]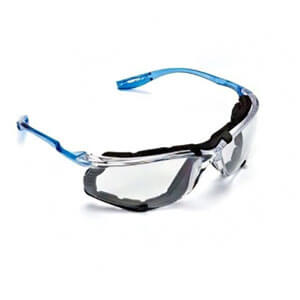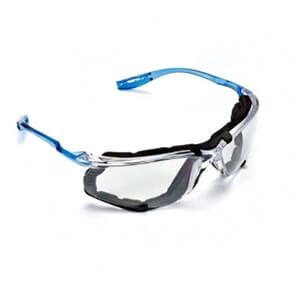 [/col3]
[col1]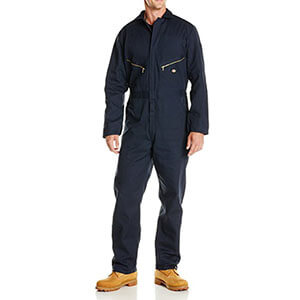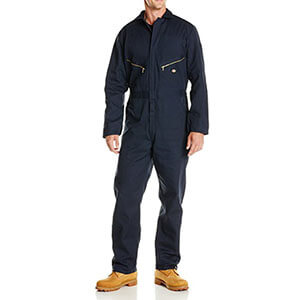 [/col1]
[col2]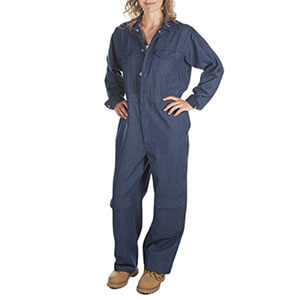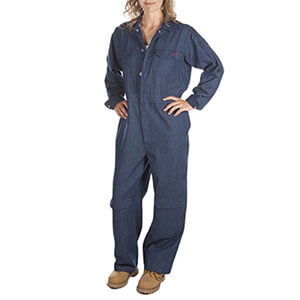 [/col2]
[col3]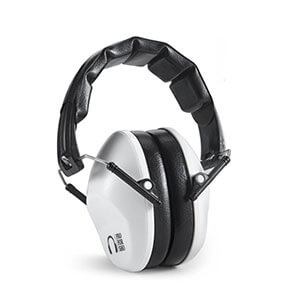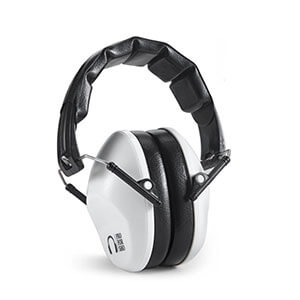 [/col3]
#5. RYOBI Cordless Straight Nailer
Gone are the days of a manual hammer and nail for me. Wow, my cordless nailer is saving me so much time on projects, I have no doubt your DIY'er will love having one.
Shop the 18-Volt One+ 16-GA Cordless Straight Nailer here.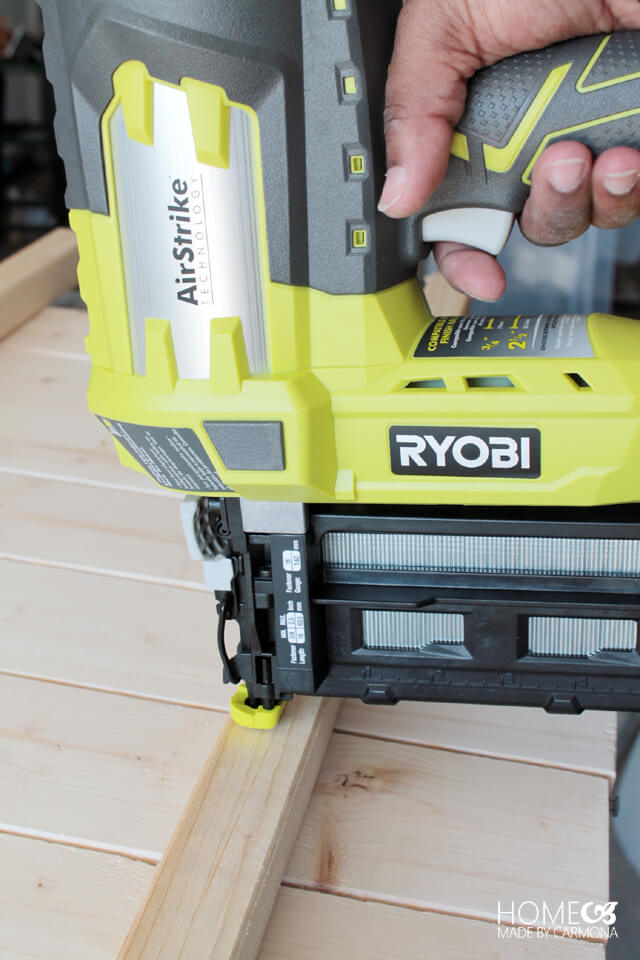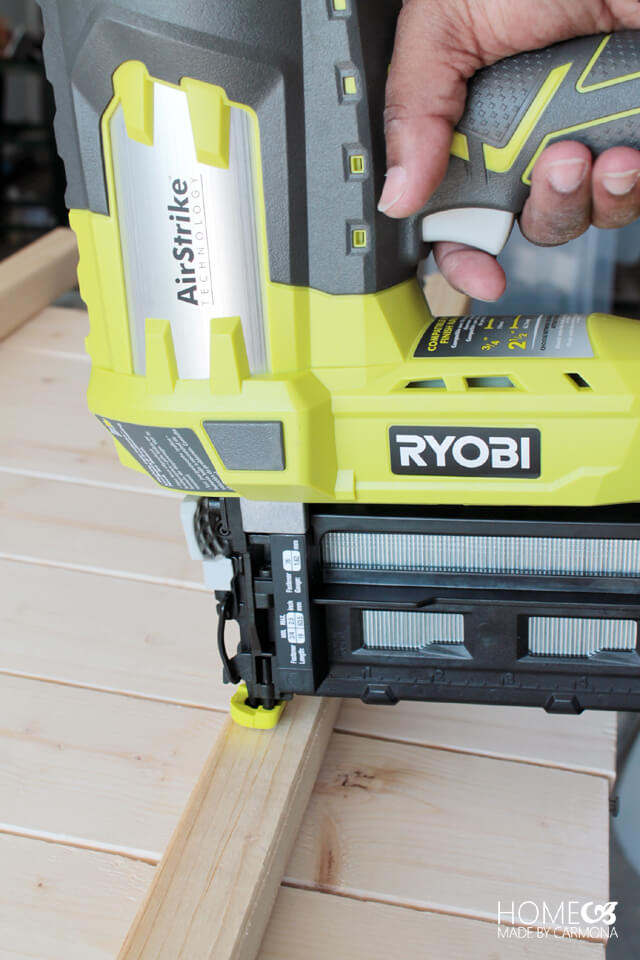 I built these cute projects using my nailer:
[col1]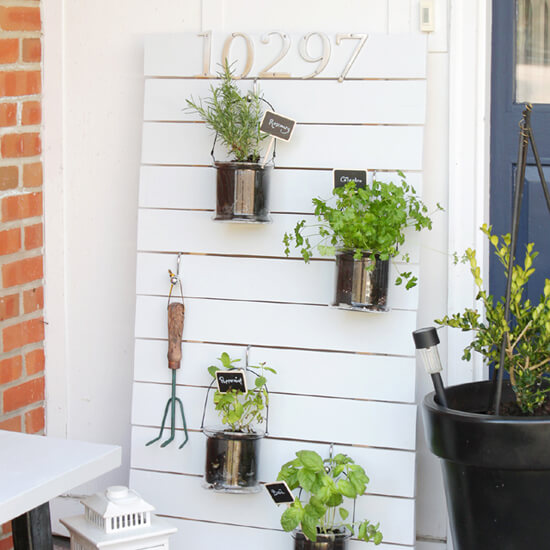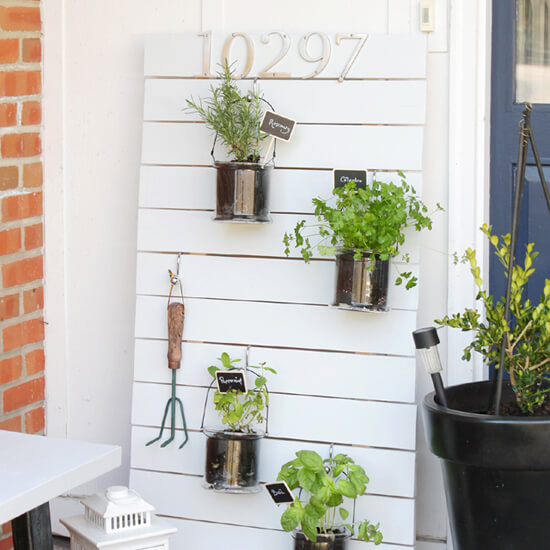 [/col1]
[col2]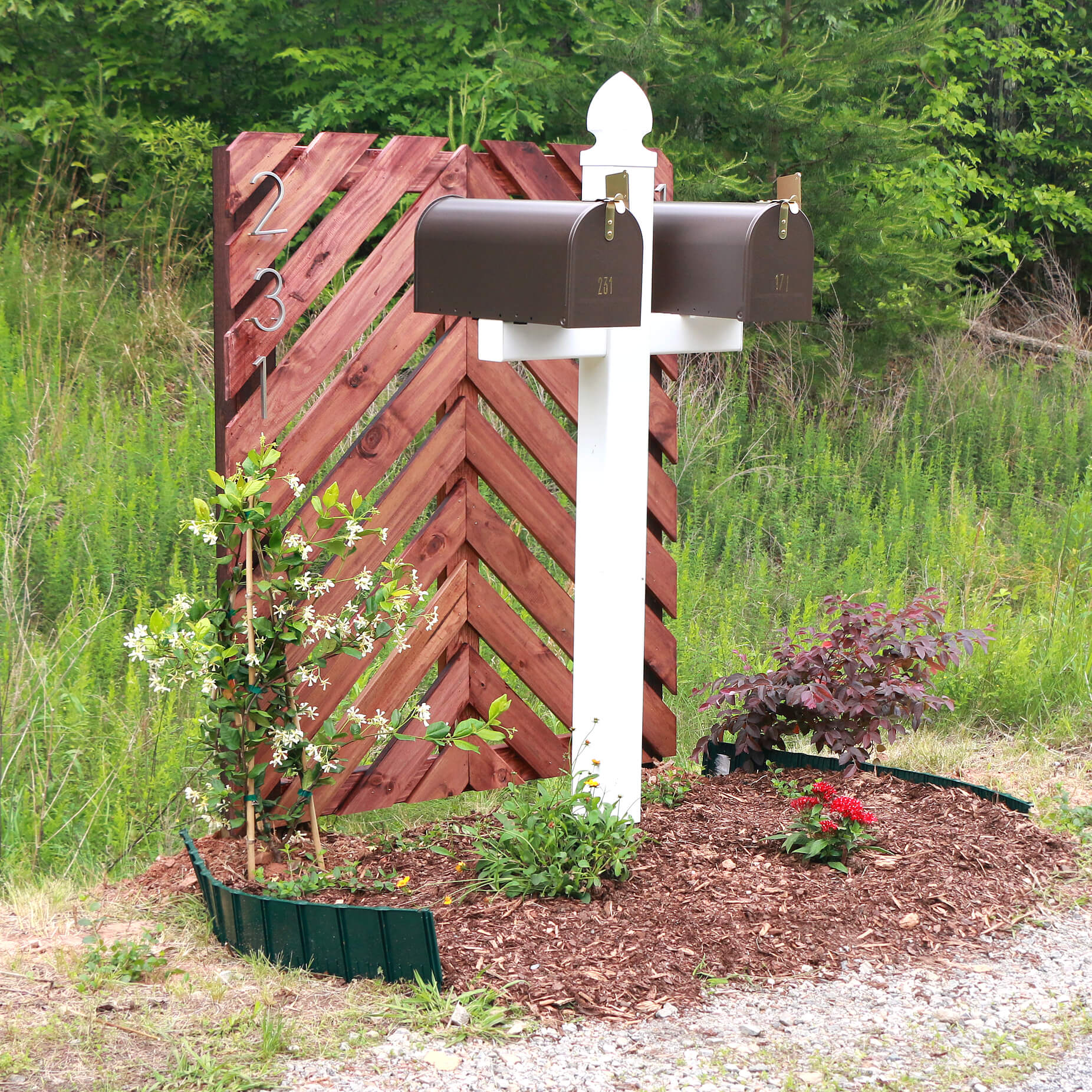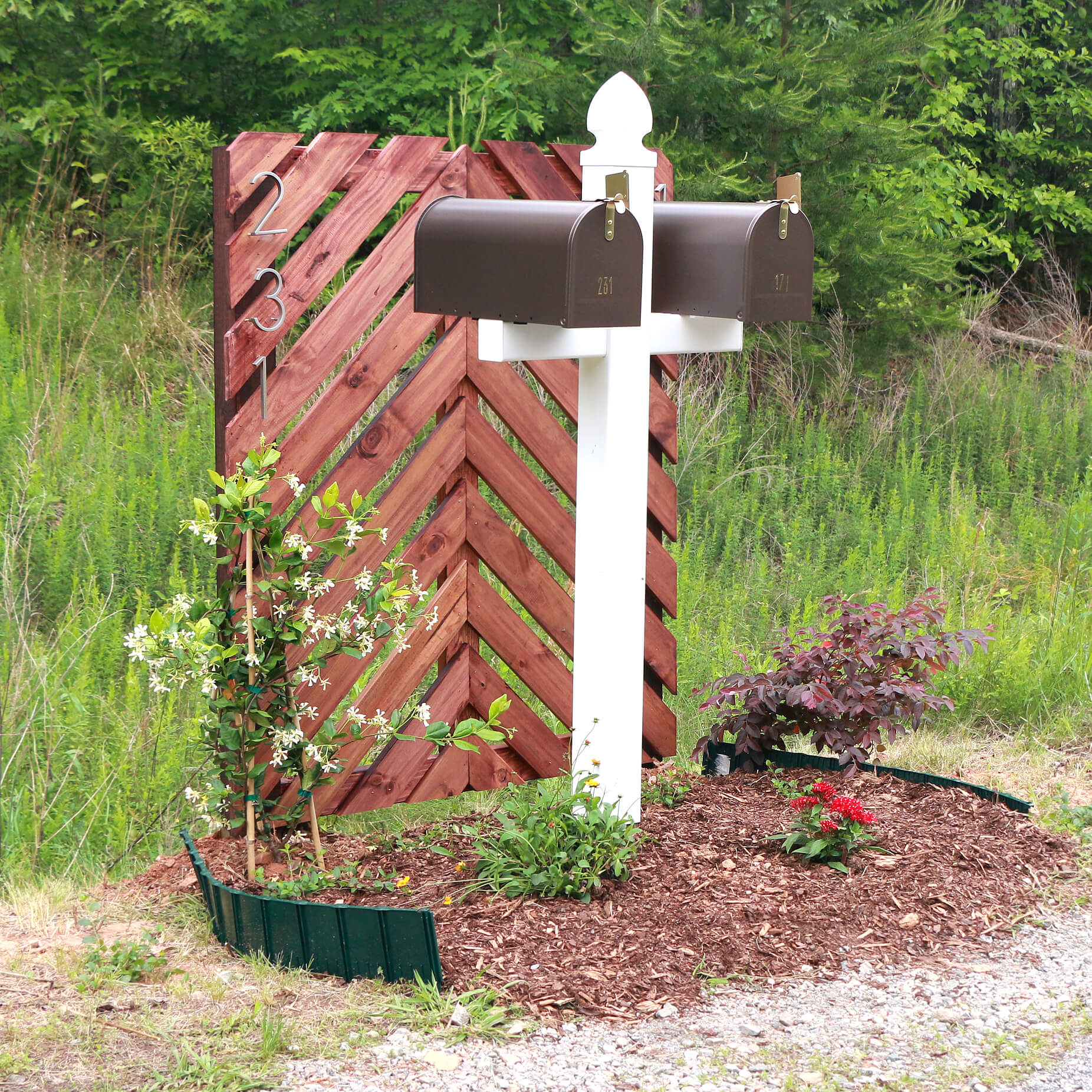 [/col2]
[col3]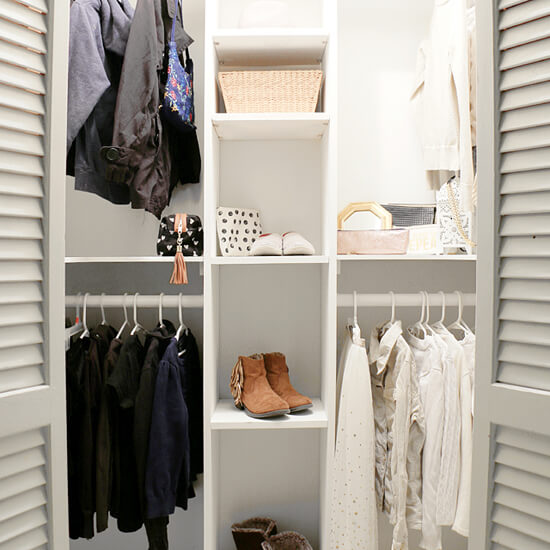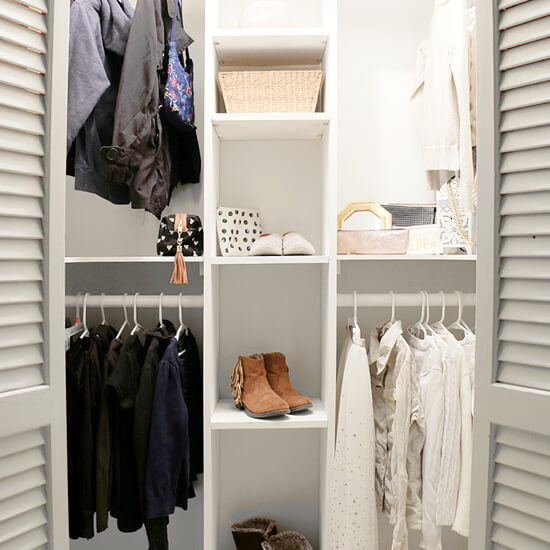 [/col3]
#6. Kreg Accu-Cut & Rip Cut
I hate making rip cuts, especially when there are a lot of cuts to make…hate it. Now there are two tools that take out half the hard work and time spent when making these cuts. No more time measuring and marking, the Rip Cut has that function built-in. And the Accu-cut makes cutting across long boards a breeze!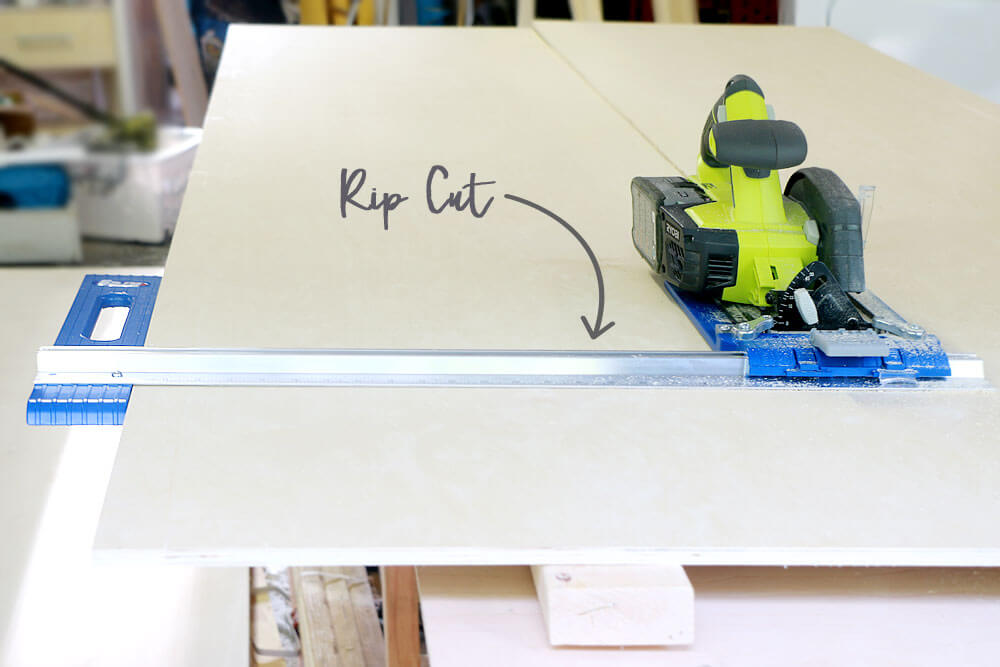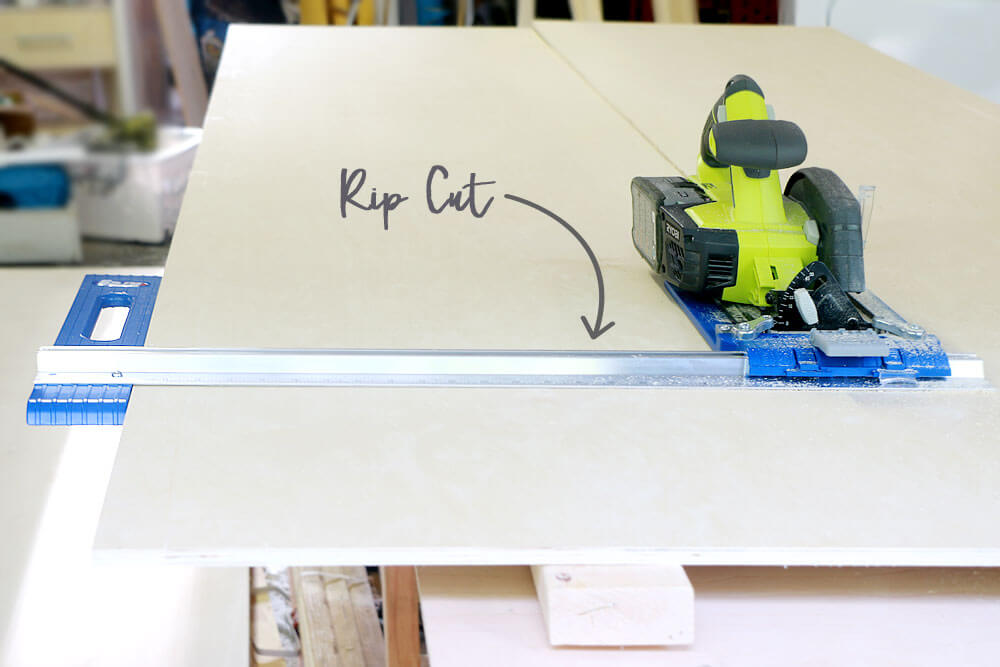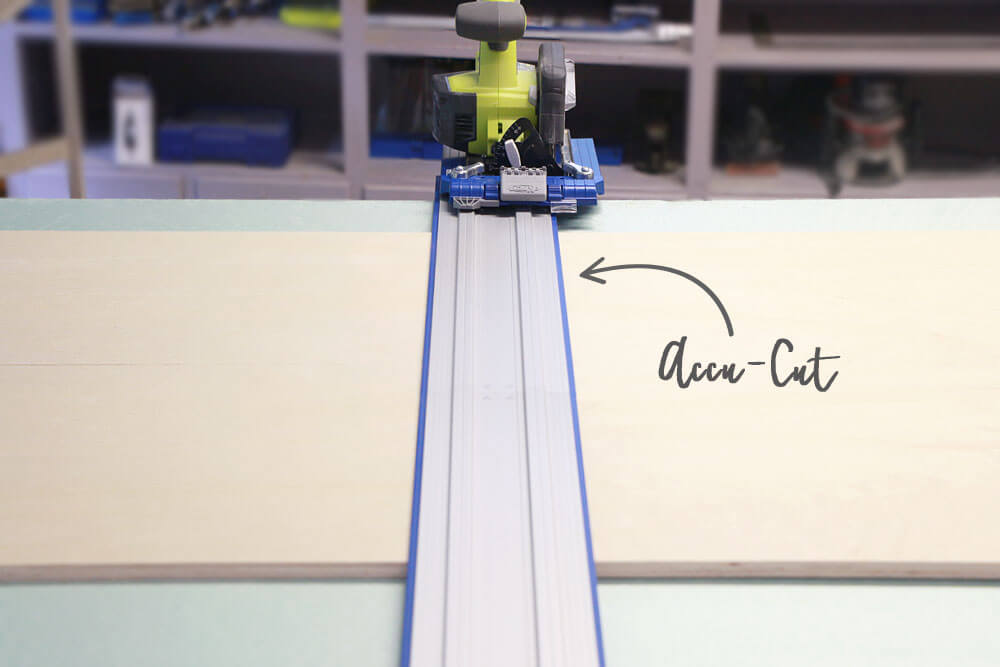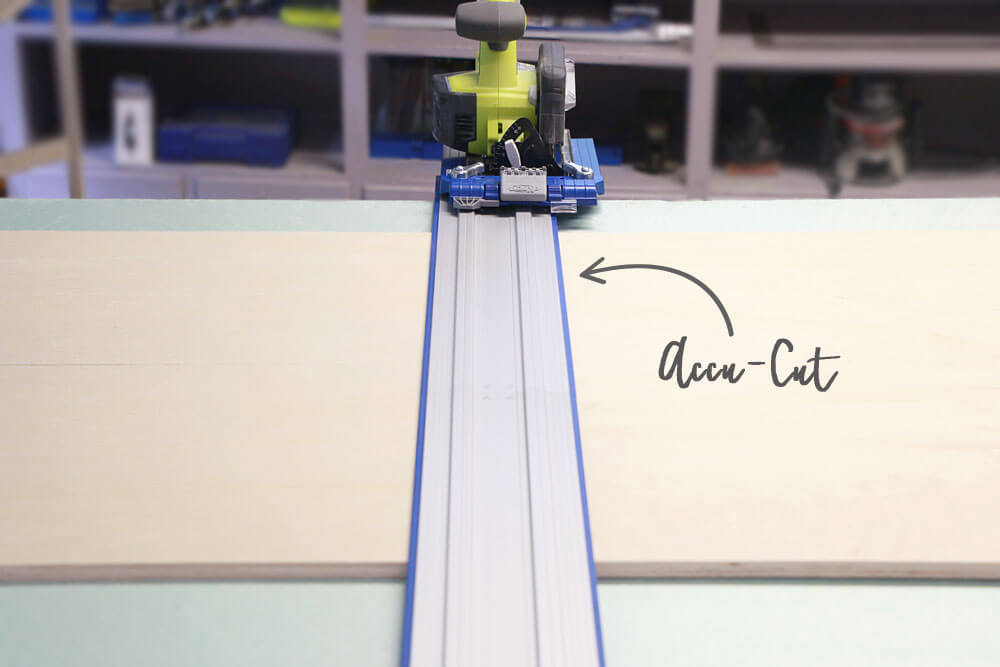 Shop Kreg's Accu-Cut here and the Rip Cut here.
These are a few projects I used the Accu-Cut and Rip Cut to execute:
[col1]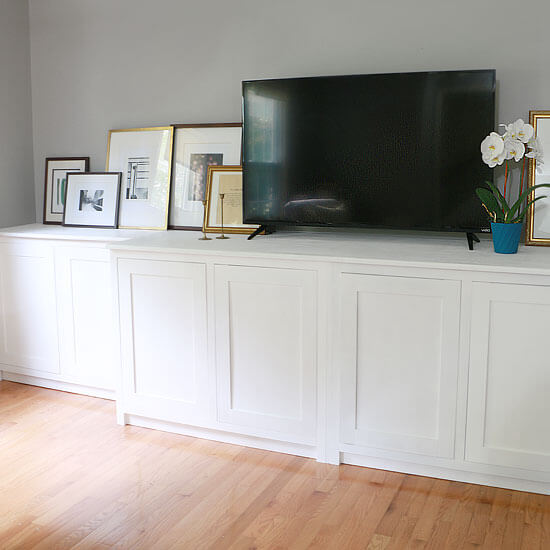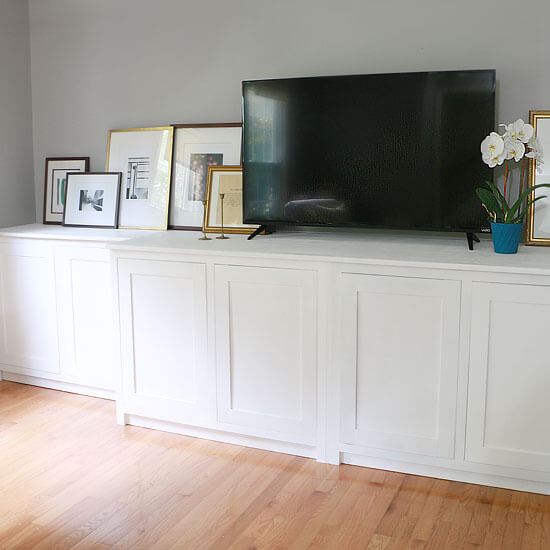 [/col1]
[col2]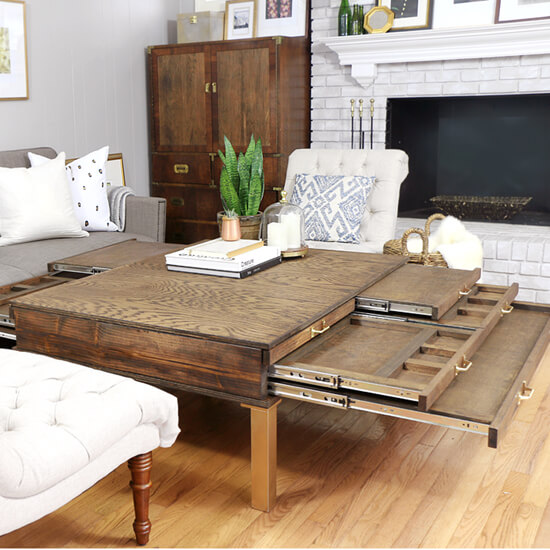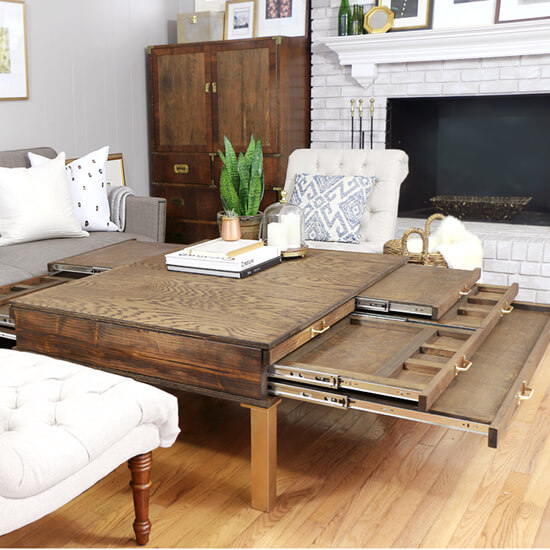 [/col2]
[col3]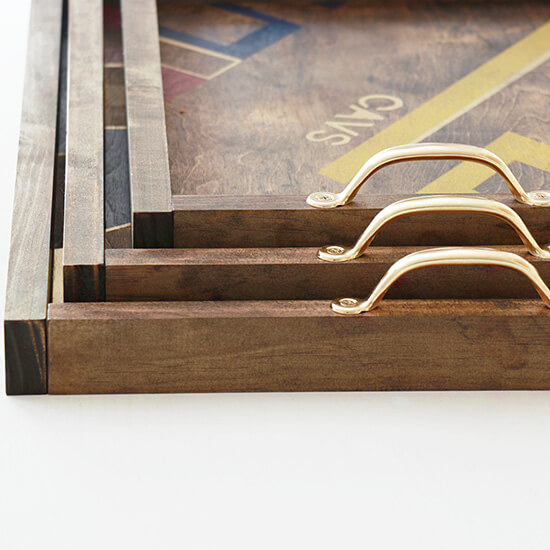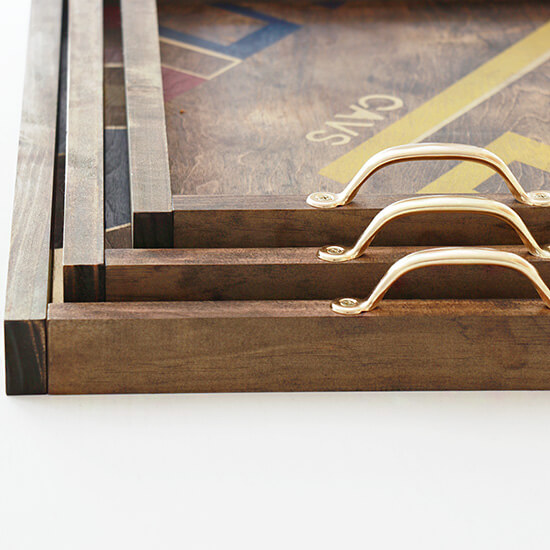 [/col3]
I hope this list helps. I could probably list 50 more items, but I don't think that would help you make a tough decision. I wanted to really hone in on my top favorite tools so you know which items you should consider first.
Happy Holidays!


[go_portfolio id="christmas_projects"]