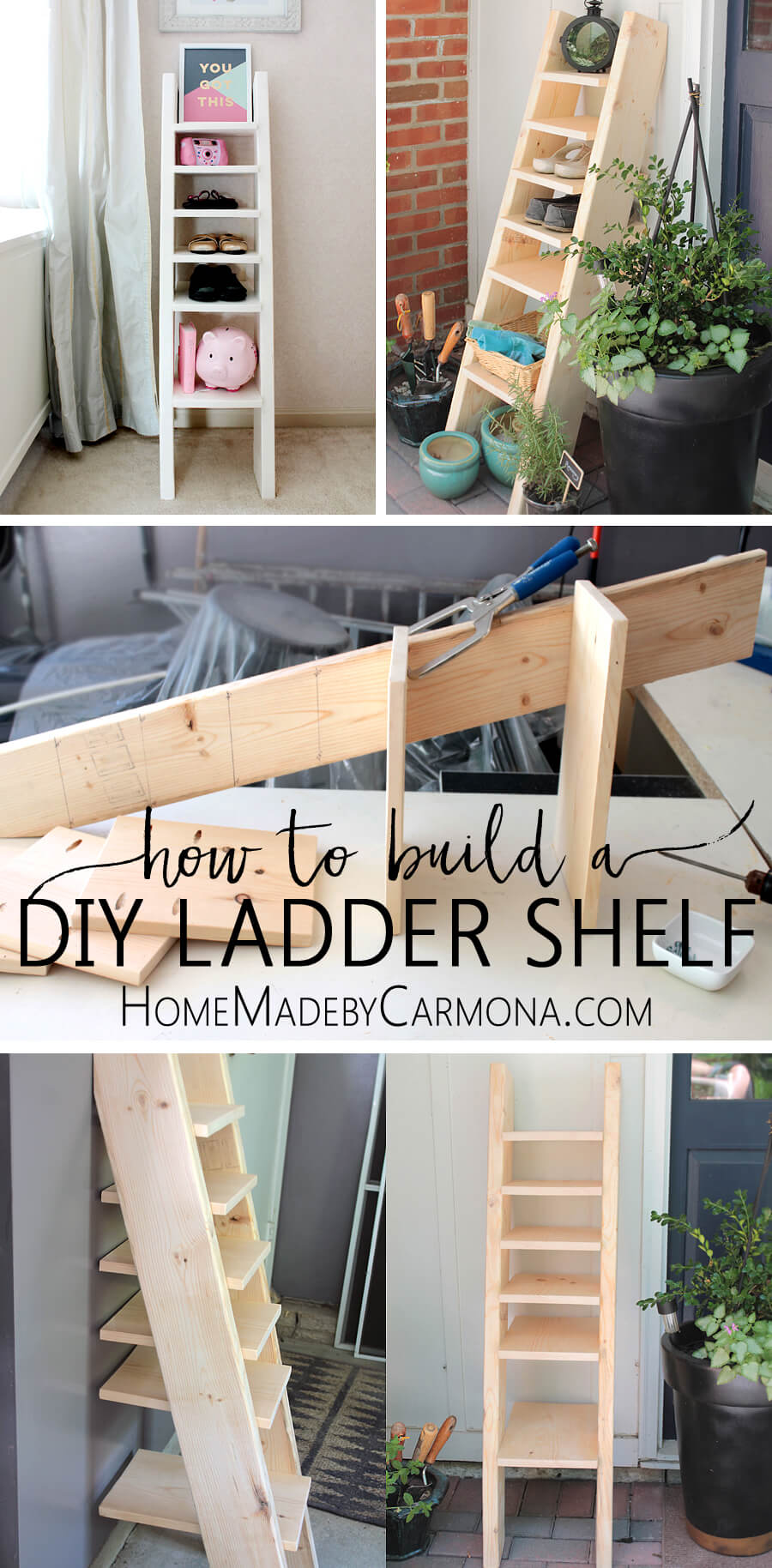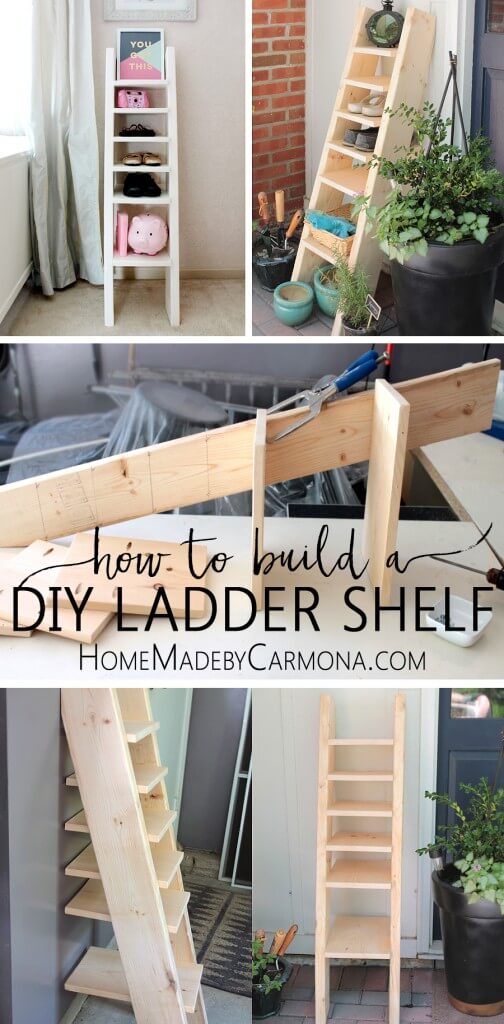 Storage solutions are like world peace in my home… It is the answer to all my little first world problems. Hahaha!
You have to understand, when I have to tell the kids to pick up their shoes for the 10th time this week…argh, well, you get the idea. I realize that this is all a part of the training process, and that patience and consistency is the name of the game when it comes to helping kids learn to keep things clutter free, I also realize that I am shooting myself in the foot if I don't provide an easy storage solution to help maintain the habit I am trying to drill into them!
That is why I came up with this DIY Ladder Shelf build. I'm partnering with Kreg each month to bring you one fantastic build project, and I'm pretty excited about creating plans for this shelf! The full plans are posted over on Kreg's new DIY project plan site BuildSomething.com. It is a great place to find built plans from multiple experts, for every project you can image and wish for your home.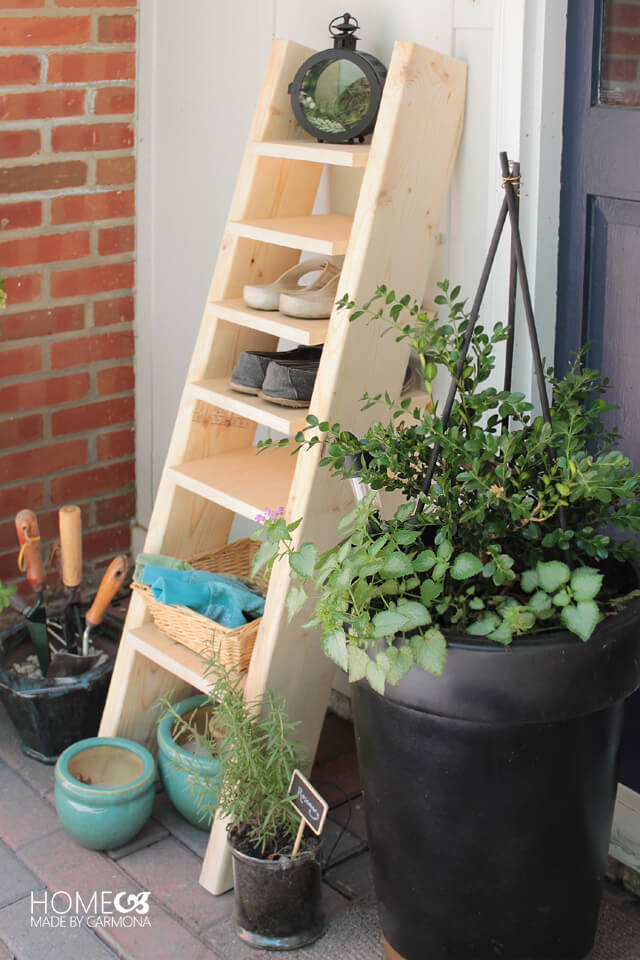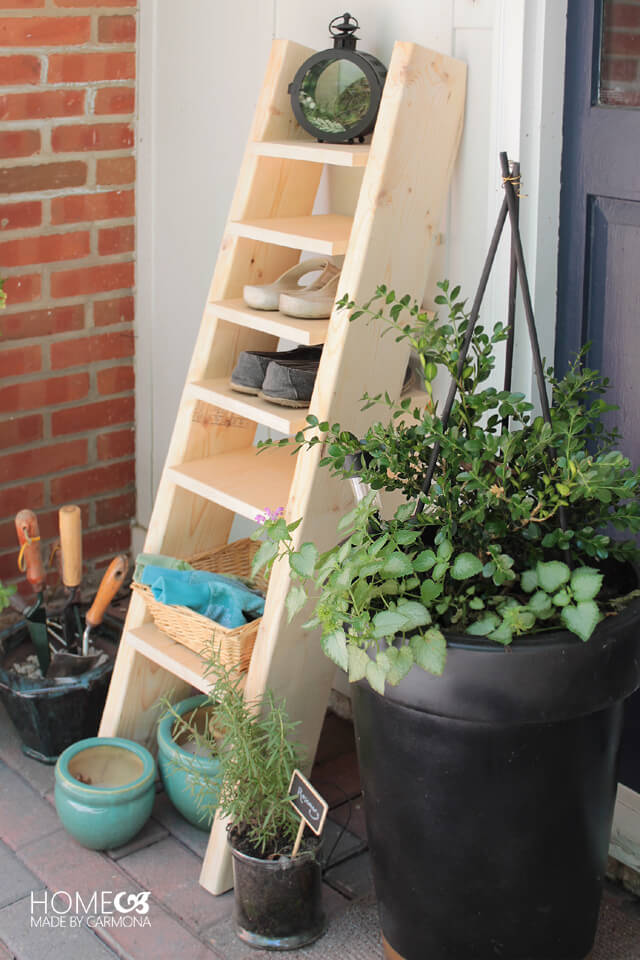 I originally built this ladder shoe shelf for my garage to hold shoes, work gloves, etc, but I quickly discovered I could use another two for the house (or one in each room)!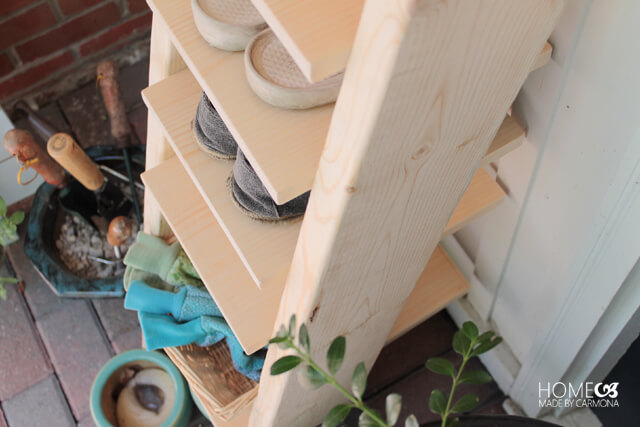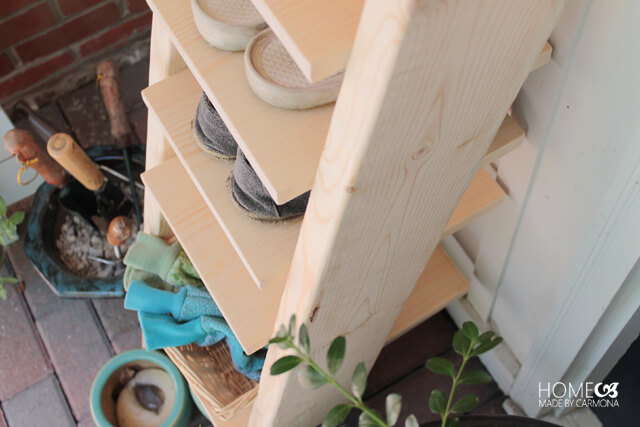 My youngest daughter needed a shoe shelf for her bedroom. She has a funny habit of losing her shoes right before it is time to walk out the door. This drives me crazy since I'm a very punctual person. I'm teaching her to put her shoes on a shelf (either entryway shelf or bedroom shelf) right away. It's slow going, but as it becomes habit I know her shoes will only be in one of two places rather than having to search the entire house. She is so taken by the idea that I built shelves "just for her", that she is doing a pretty great job so far!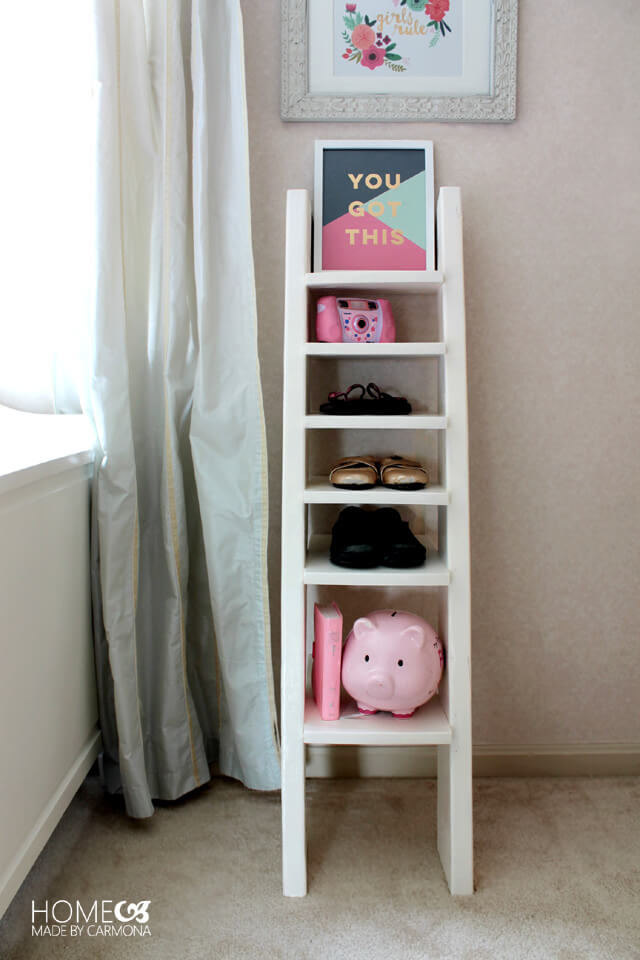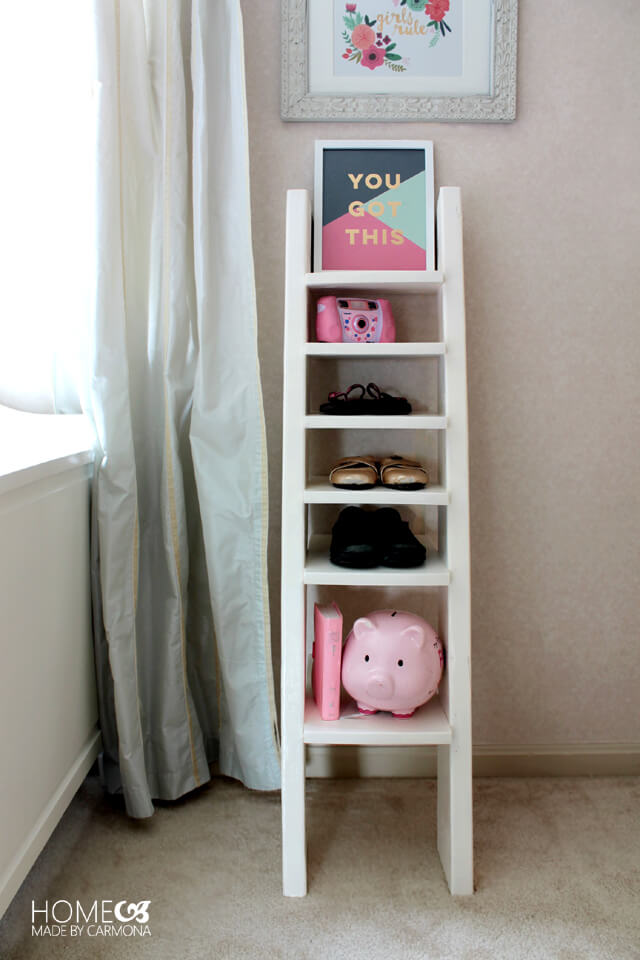 I'm a big fan of using your vertical space to store things, and this ladder shoe shelf is both practical and stylish. I don't believe for a moment that a practical item can't also look great and lend itself to your decor. If I can't find a good sturdy solution for a reasonable price, I build one!
I'm not sure I would call this build a "beginner" build, but then again it isn't exactly difficult either. It's the attention to the little details that would lead me to classify it "intermediate", but if you are a detail oriented person, and you are good at understanding how the final product should look and function, then this just fine if you are new to building and power tools!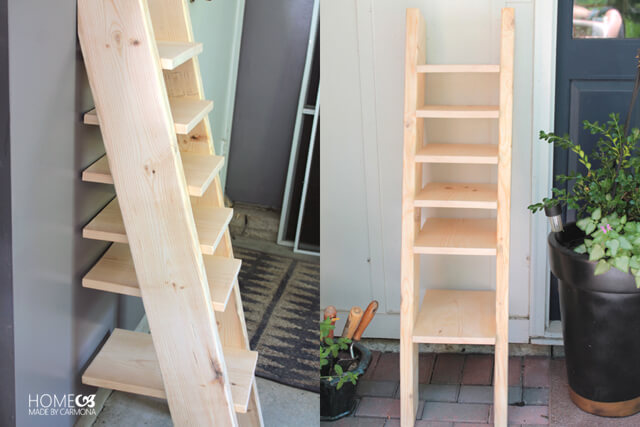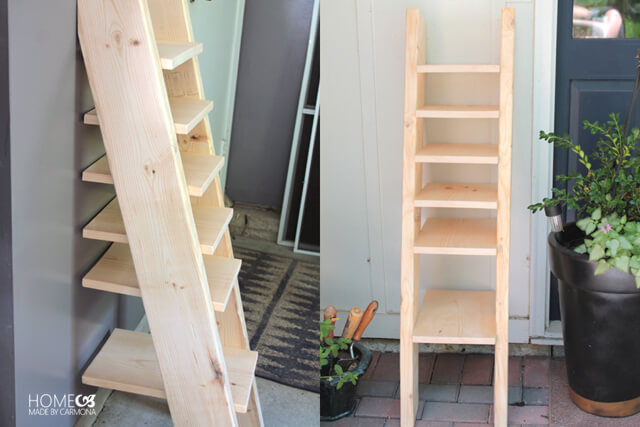 I posted the full build plans over at Build Something, so be sure to pop over, see the plans, and follow me there! I have several other great building plans I think you'll love.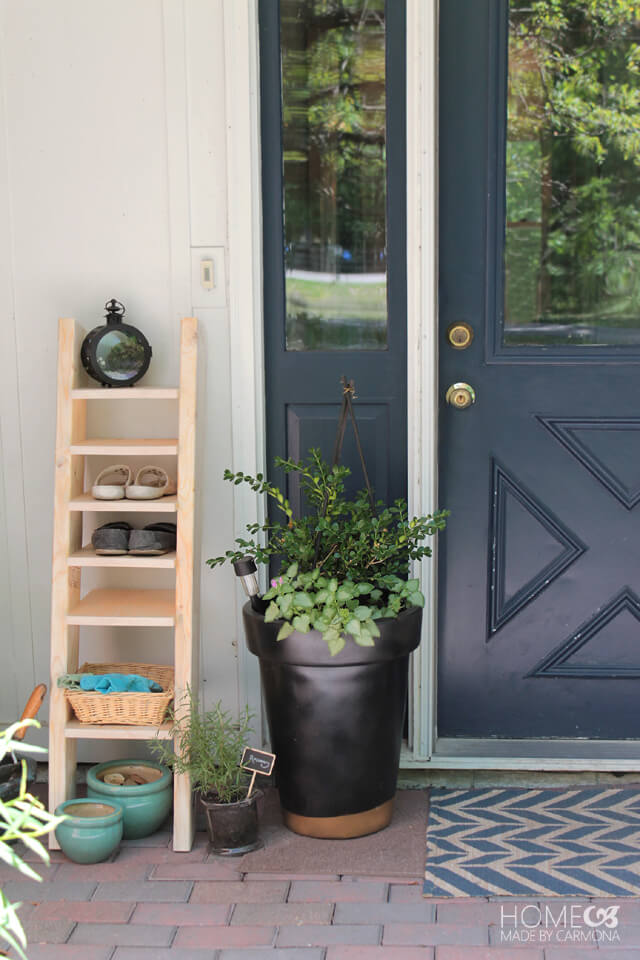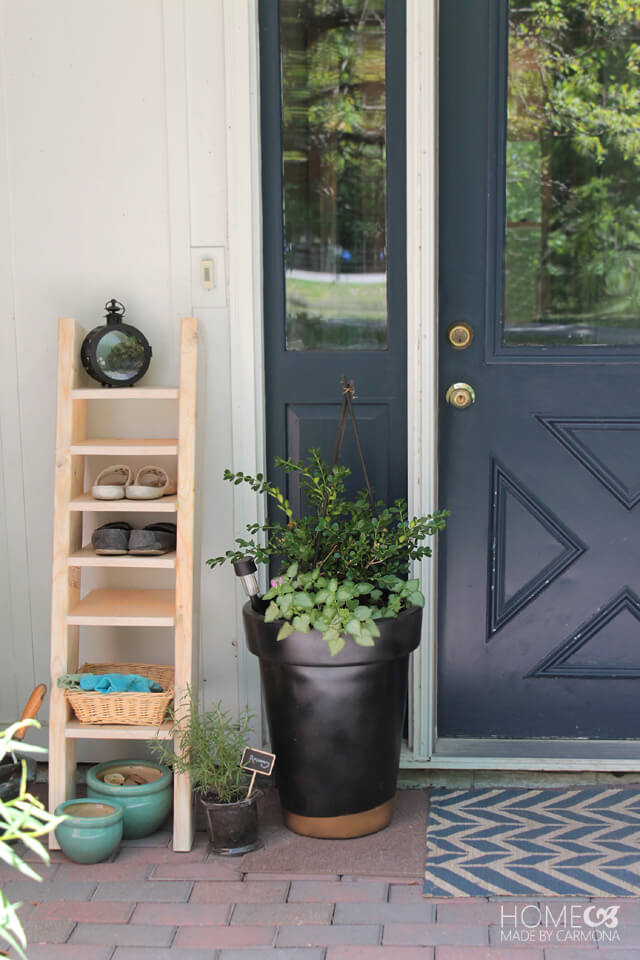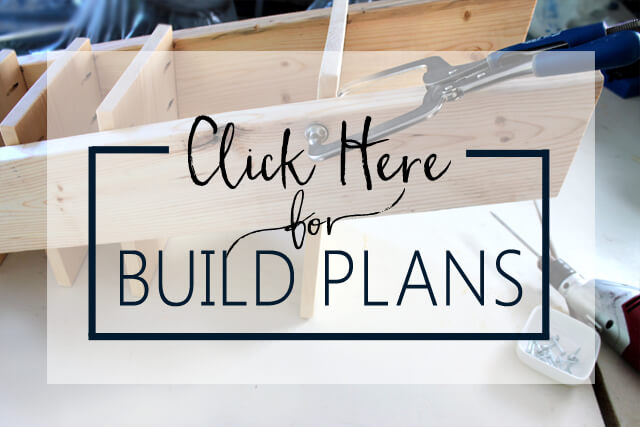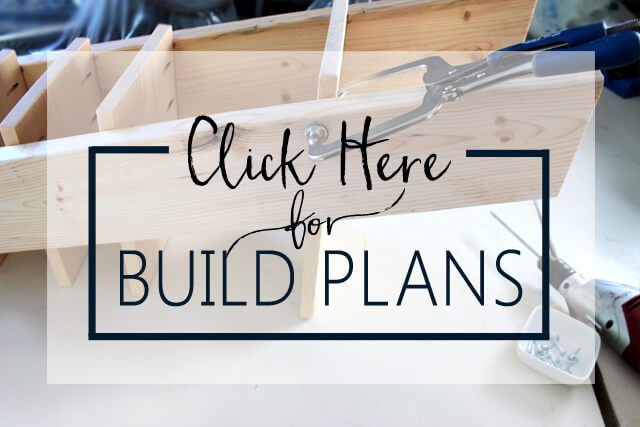 *A big thank you to Kreg for sponsoring this project! I'm a pretty big fan of my Kreg Jig, so it's an honor! I received compensation in the form of product and/or payment to share my creative plans.


[go_portfolio id="diy_gallery"]