*This post is lucky to be sponsored by Rust-Oleum, in collaboration with the Cleveland Cavaliers! I know, crazy awesome right?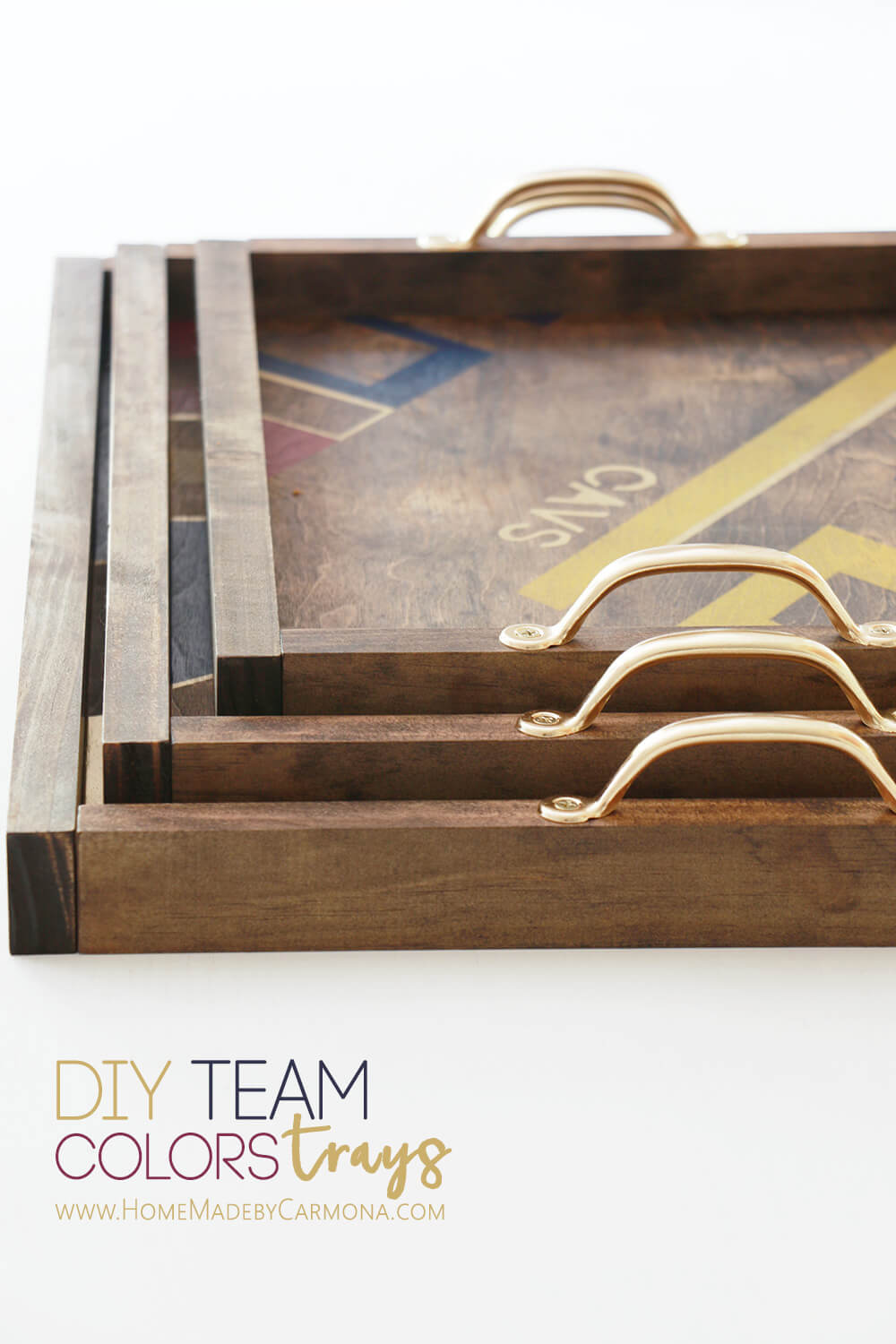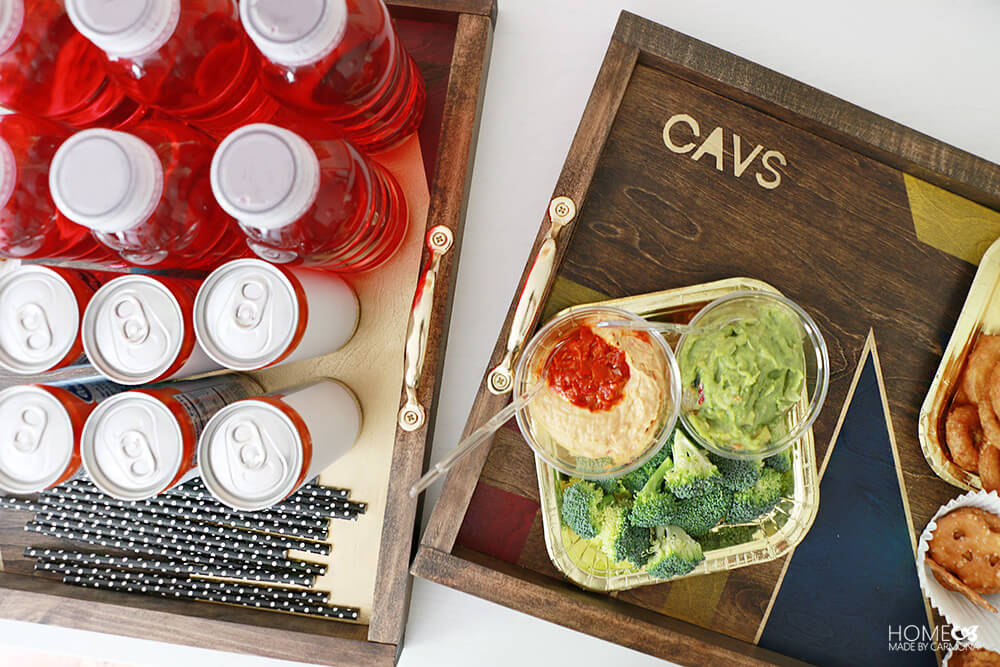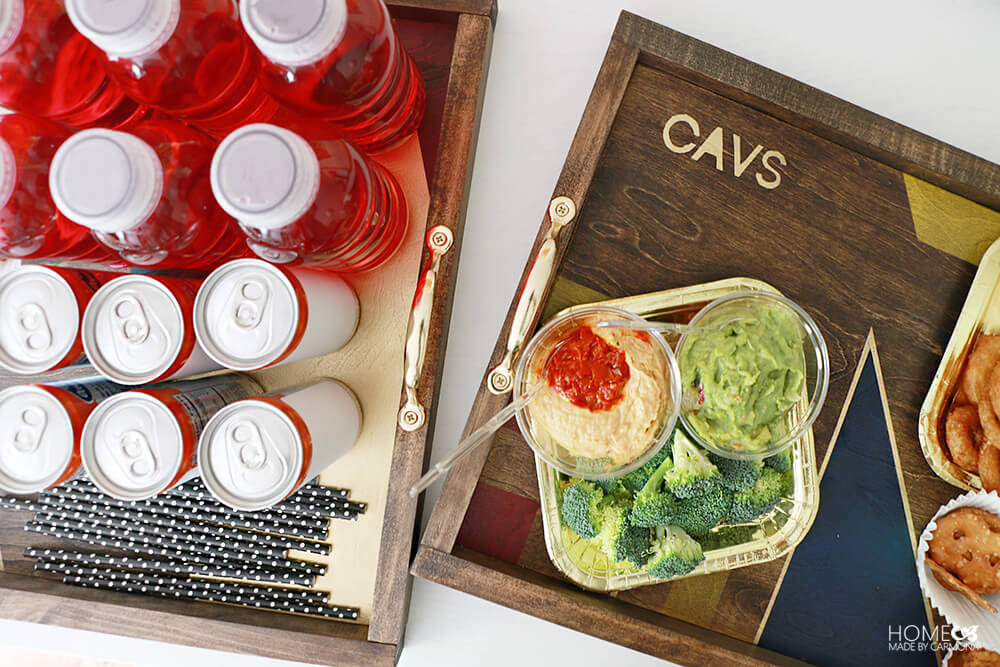 You don't live near Cleveland for 6 years without hearing and talking about the Cavs… even if you are completely clueless about basketball -or really any sport- like I am.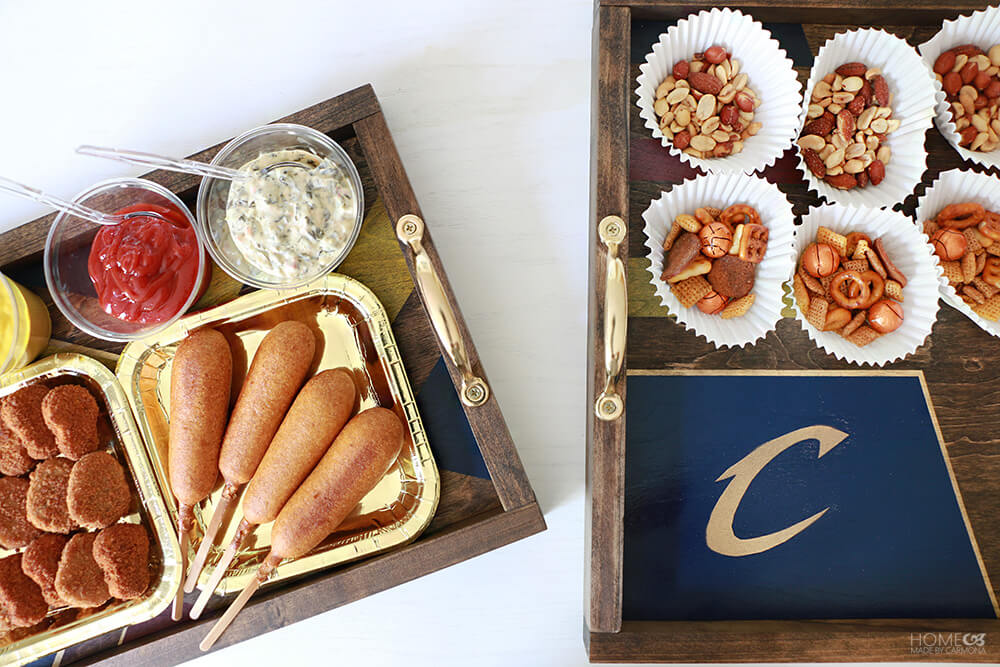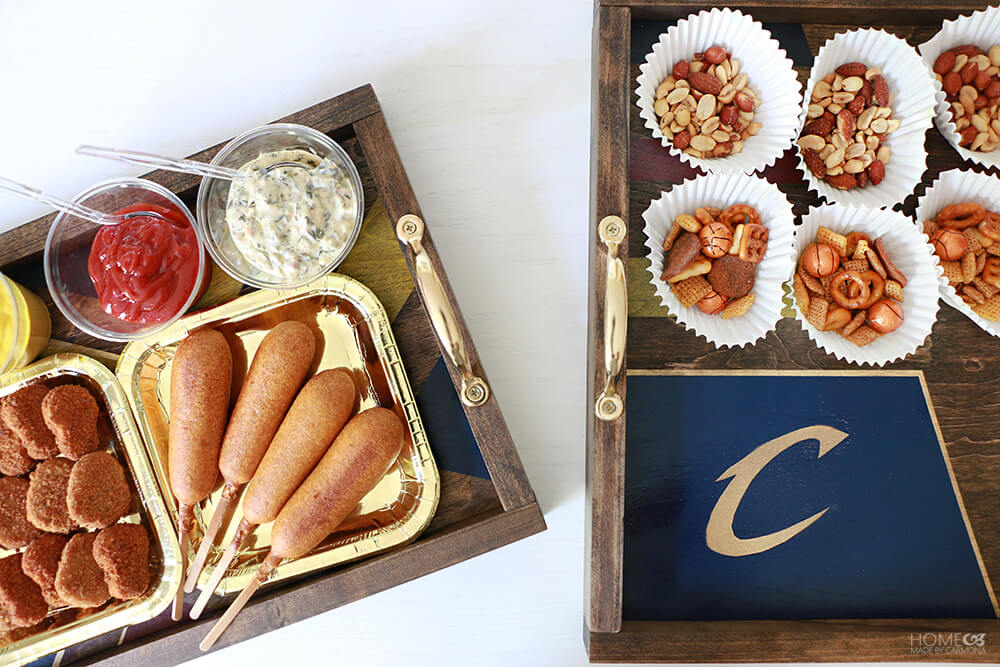 Okay, so I may mix up my sports terms from time-to-time, but I stick to what I'm best at: DIY, and throwing down for game day! Trust me, that is a sport in of itself…but I can host a pretty great game day shindig, if I do say so myself.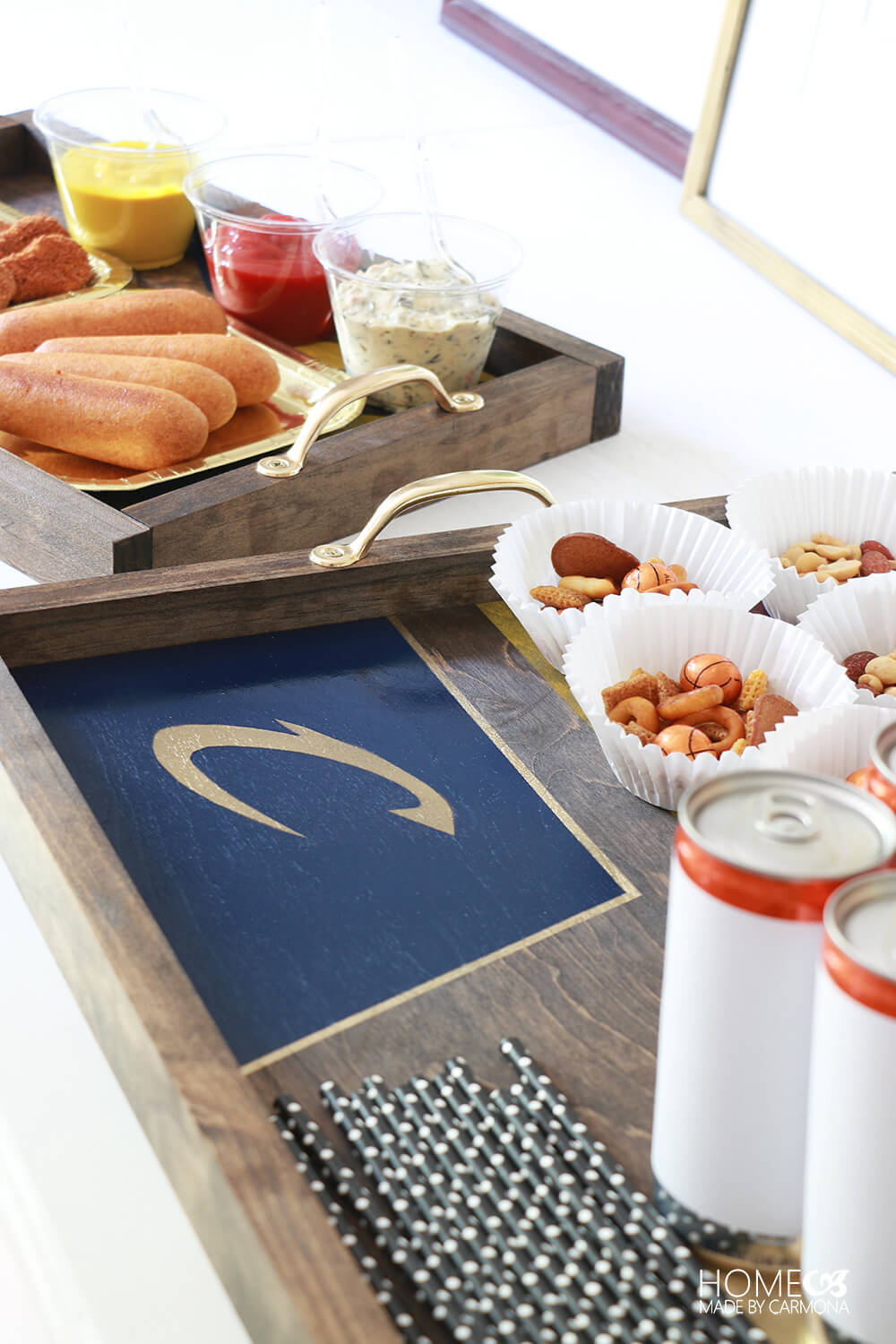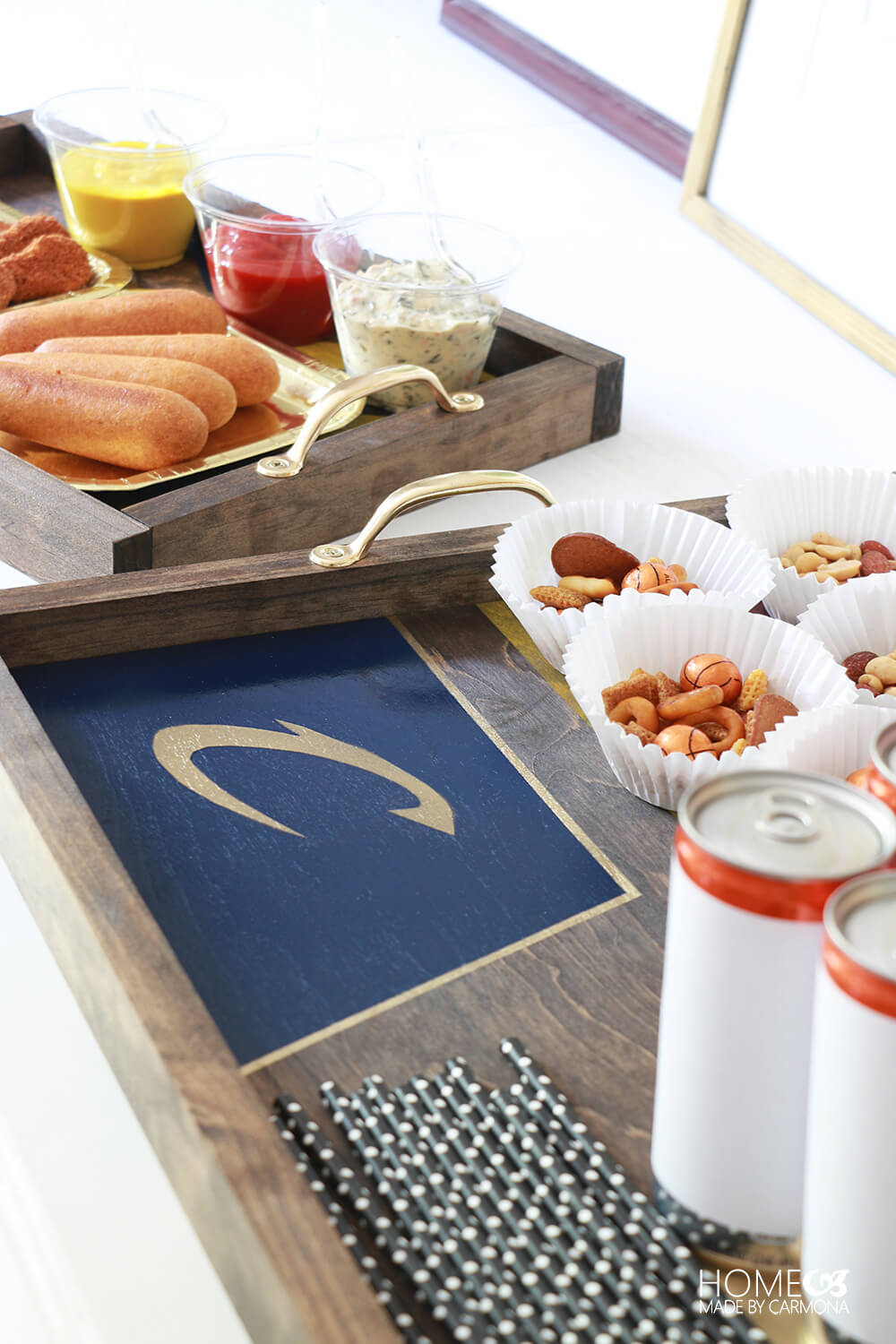 So for all you sports fanatics, over the next 4 weeks I'll be showing you how to make some awesome customizable DIY projects for the next game event you host. So go out and grab some Rust-Oleum spray paint in these awesome team colors, and get ready to rock these projects! Today's project is this super cute DIY 'Team Colors' Serving Tray Set.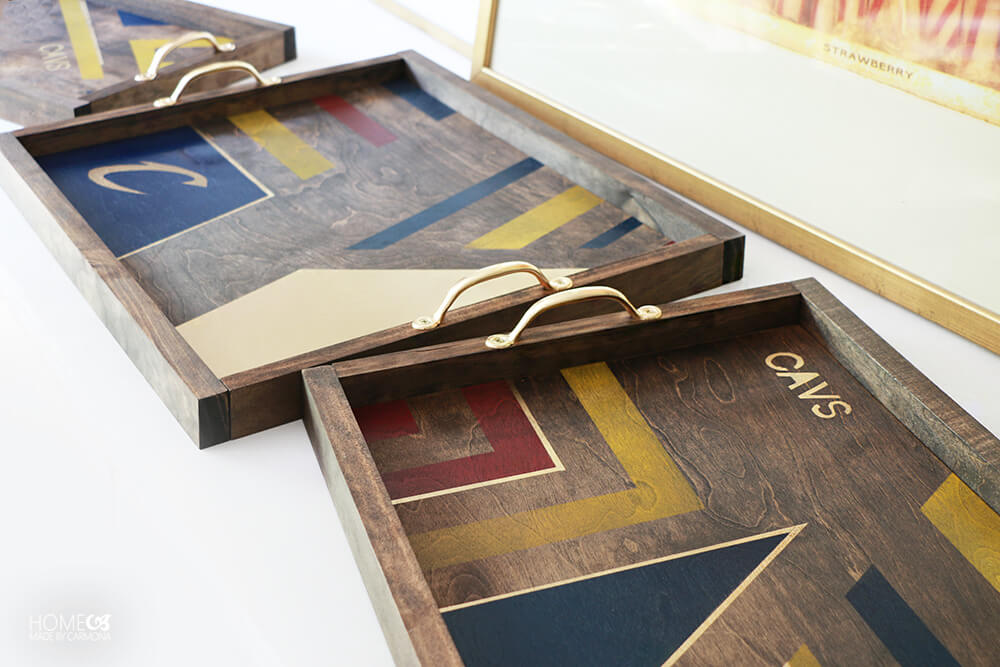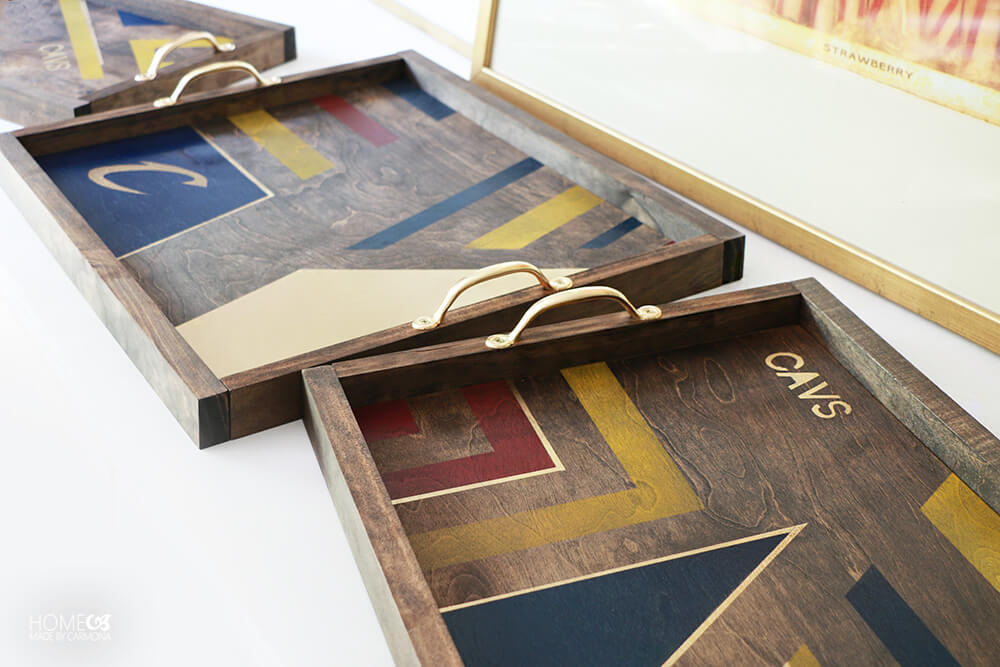 The great thing about the tray set is how easy it is to make. But if you don't have time to build your own tray, you can buy a plain wooden tray and still do the spray painted team colors. I'll give you a few ideas for painting after the build part of the tutorial.
Okay, let's do this!
Here's What You'll Need (for a set of 3 trays):
(3) 1″x2″x6′ select pine board
(1) 1/2″x24″x48″ plywood sheet
(24) 1″ pocket hole screws

Rust-Oleum Ultra Cover 2X spray paint

 

( I used Gloss Golden Sunset, Gloss Navy Blue and Satin Claret Wine)

Painters Tape
Wood stain (plus brush, disposable gloves, and cloth)
(6) Screen door handles/pulls
Wood Filler
Tools:
Saw (Miter saw, plus jig, circular, or table saw) (optional)
Pocket hole jig
Drill
Sander
Step 1. Cut Wood To Size
If you don't have a miter saw, and a circular/table/jig saw, have your local hardware store cut the pieces to size at the time you purchase the wood.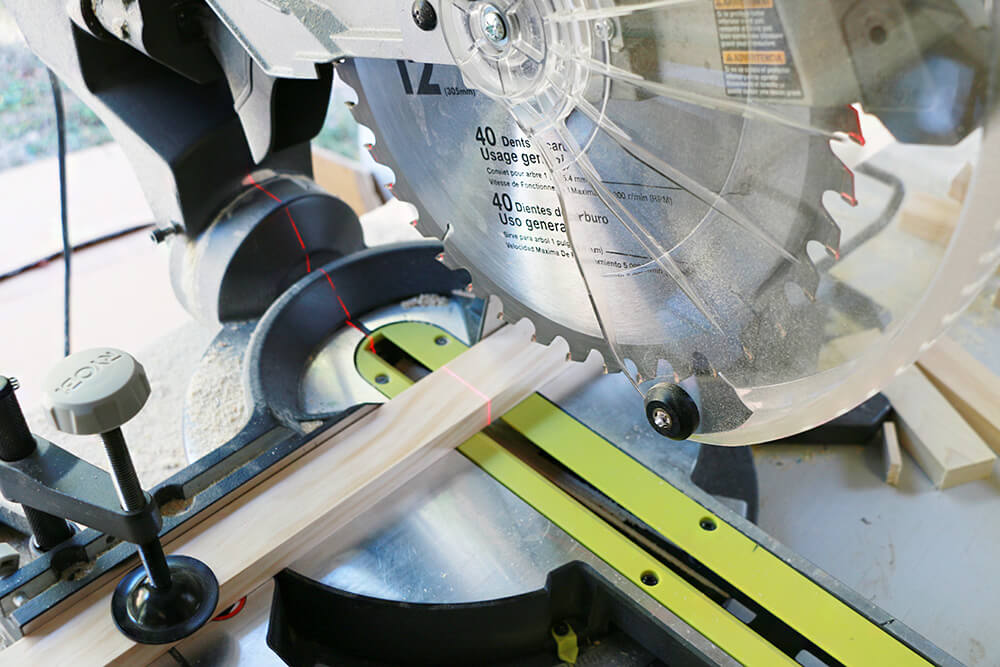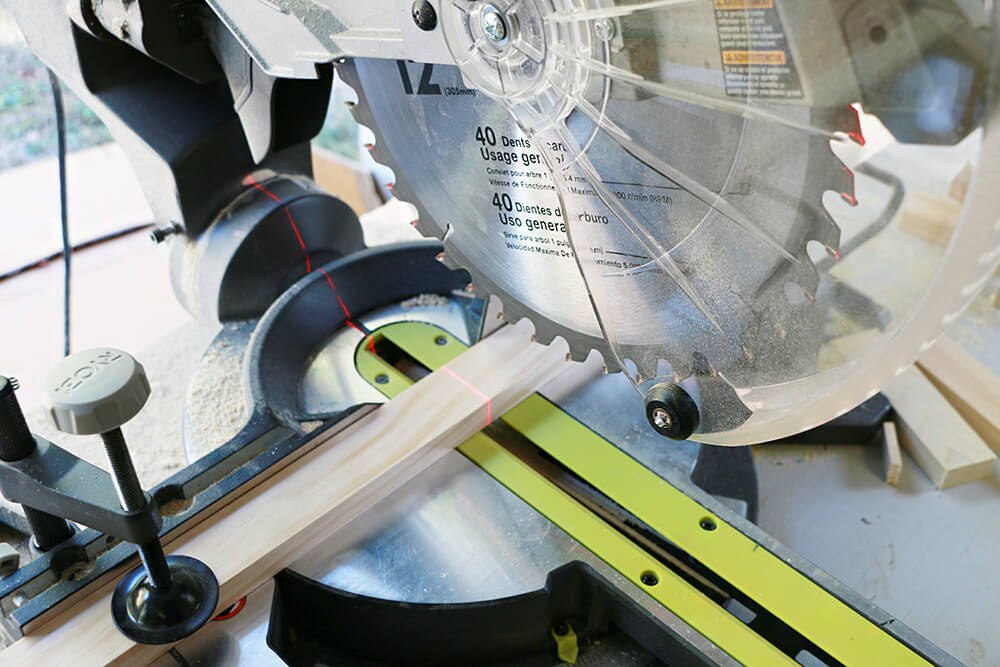 Here is the cut list for each tray:
Small Sized Tray
(1) 1/2″x10″x15″ plywood tray base
(2) 1″x2″x10″
(2) 1″x2″x16-1/2″
Medium Sized Tray
(1) 1/2″x12-3/4″x17-1/2″ plywood tray base
(2) 1″x2″x12-3/4″
(2) 1″x2″x19″
Large Sized Tray
(1) 1/2″x15″x20″ plywood tray base
(2) 1″x2″x15″
(2) 1″x2″x21-1/2″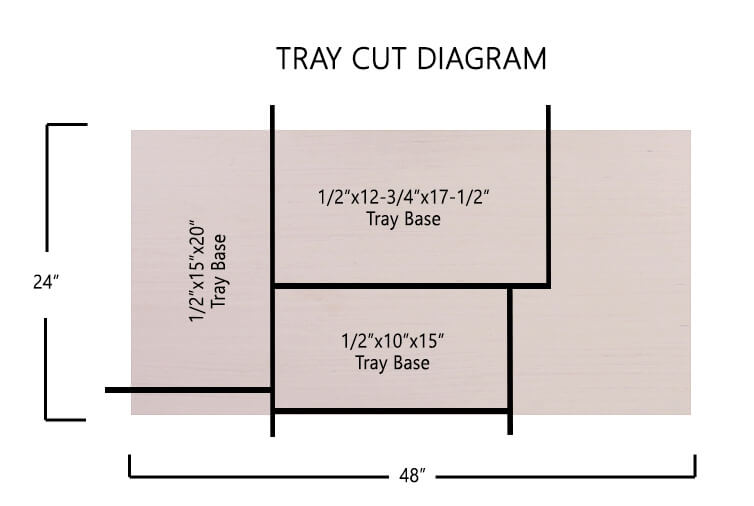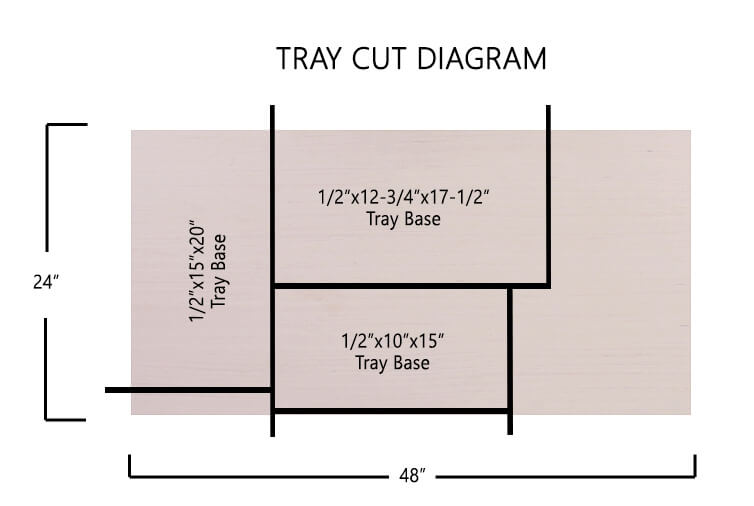 Now that you have all the necessary wood pieces cut, let's move on to the next step.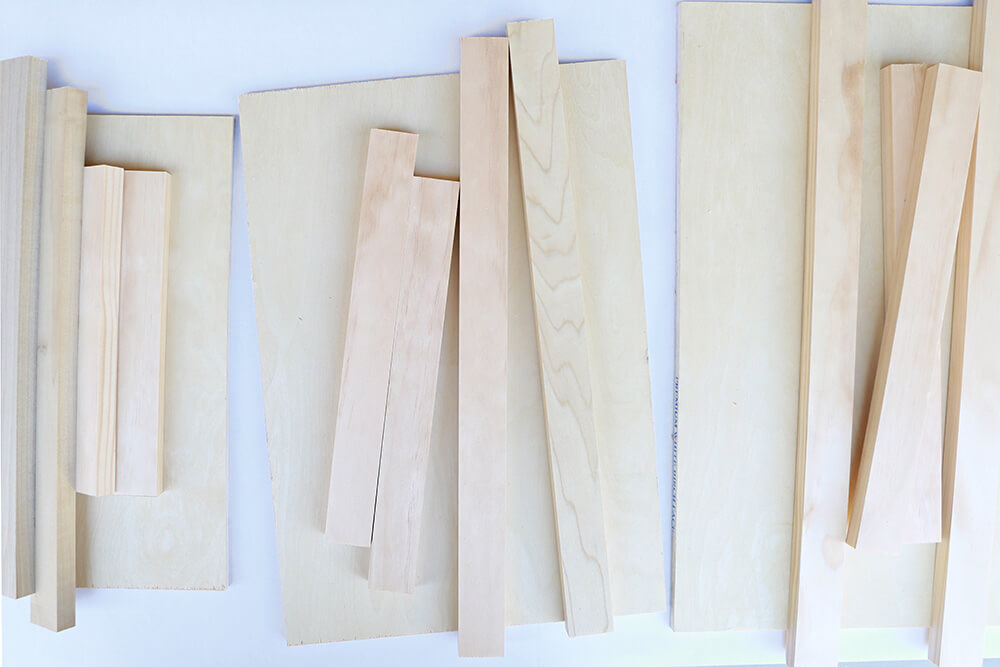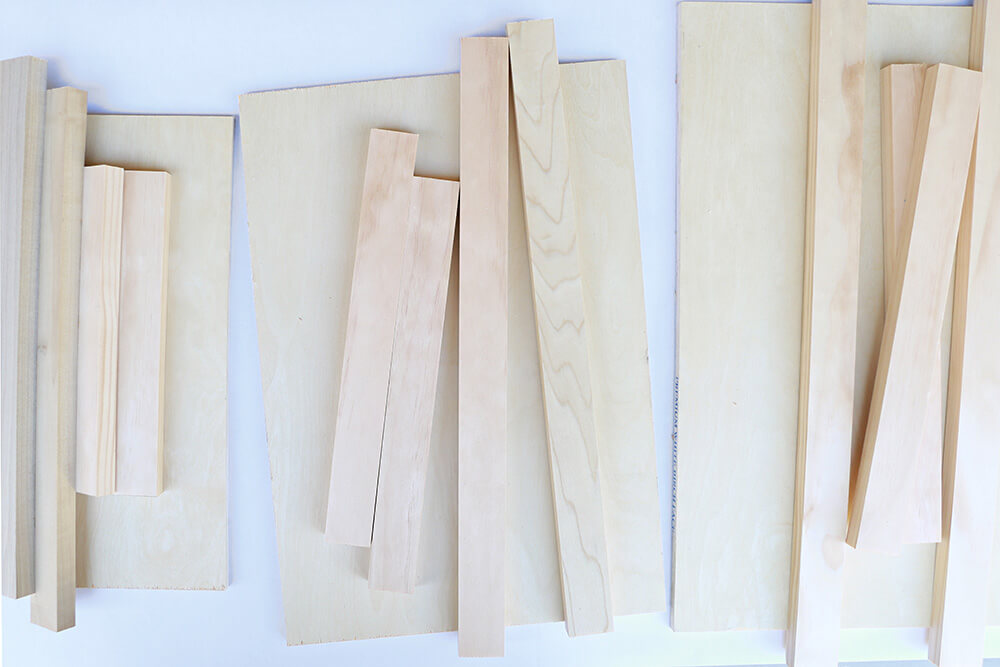 Step 2. Drill Pocket Holes In Tray Base & Sand
I am using pocket hole joinery for this project so that the holes stay hidden beneath the tray…plus pocket hole joinery just makes for a sturdier build. However if you don't have a pocket hole jig, you can glue the tray sides to the base and nail or screw in through the sides…just countersink your nails/screws so you can hide them with some wood filler.
Set your pocket hole jig to drill through 1/2″ wood, and the bit to accommodate 1″ screws. Then drill 2 pocket holes per side, toward the outer edges. Make sure you drill your holes on the bottom of the wood (the part you want to be hidden).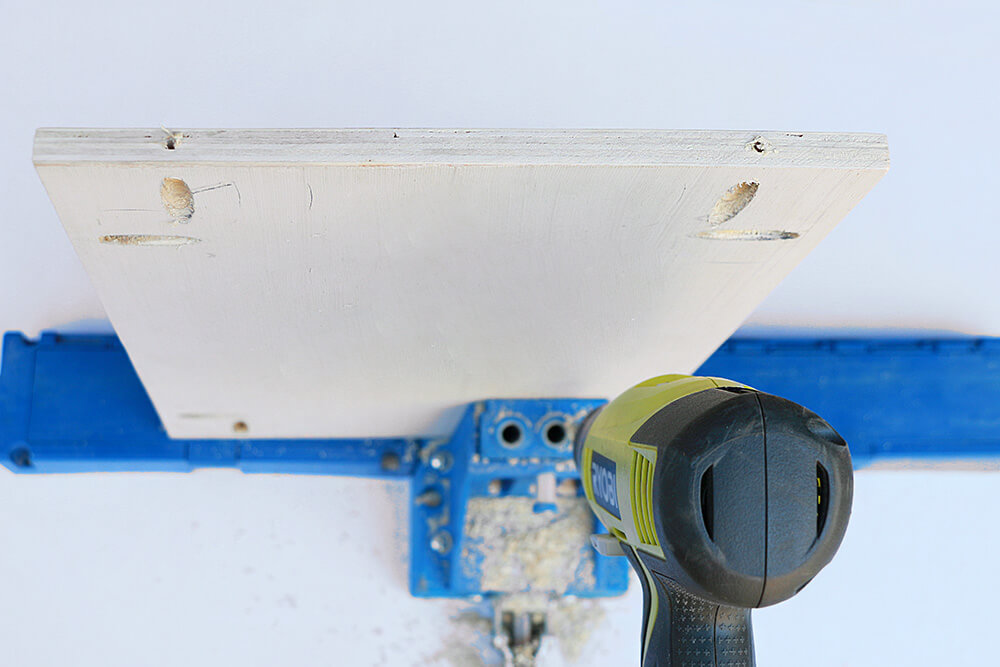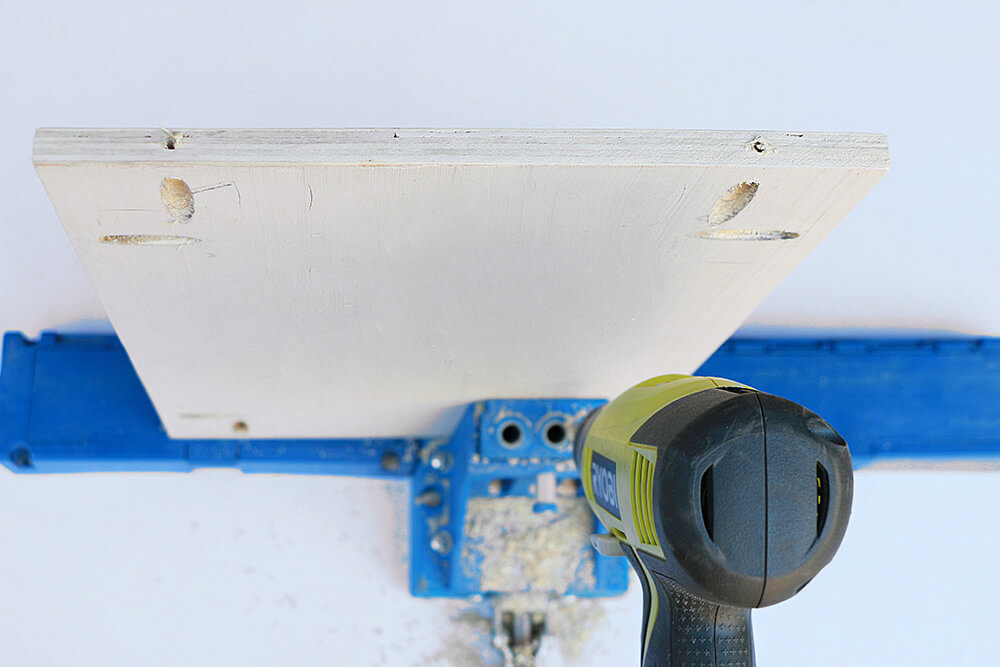 Sand any rough edges, and over the drilled pocket holes.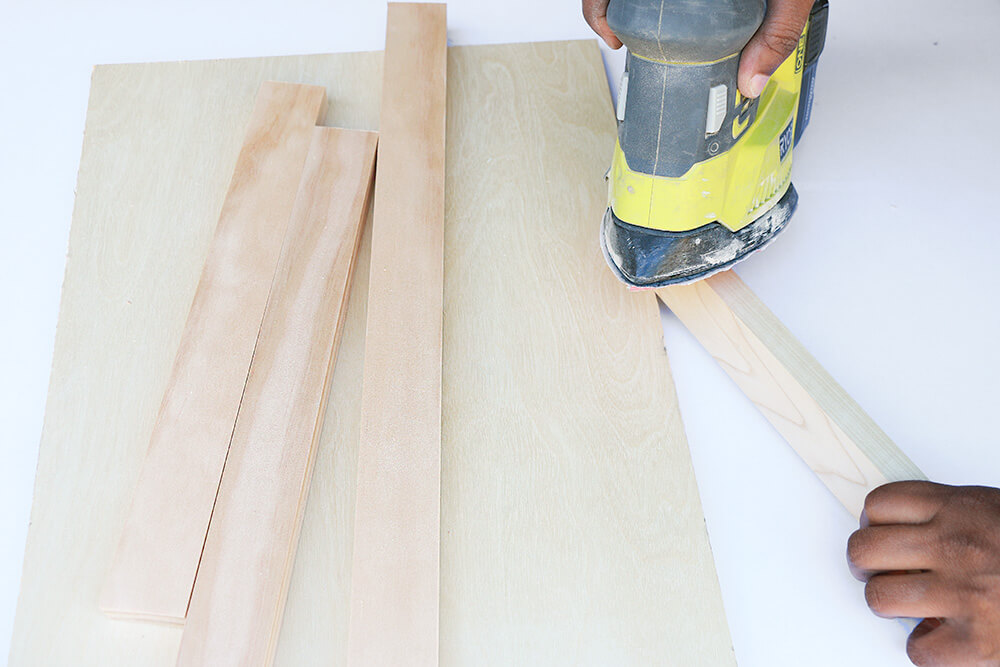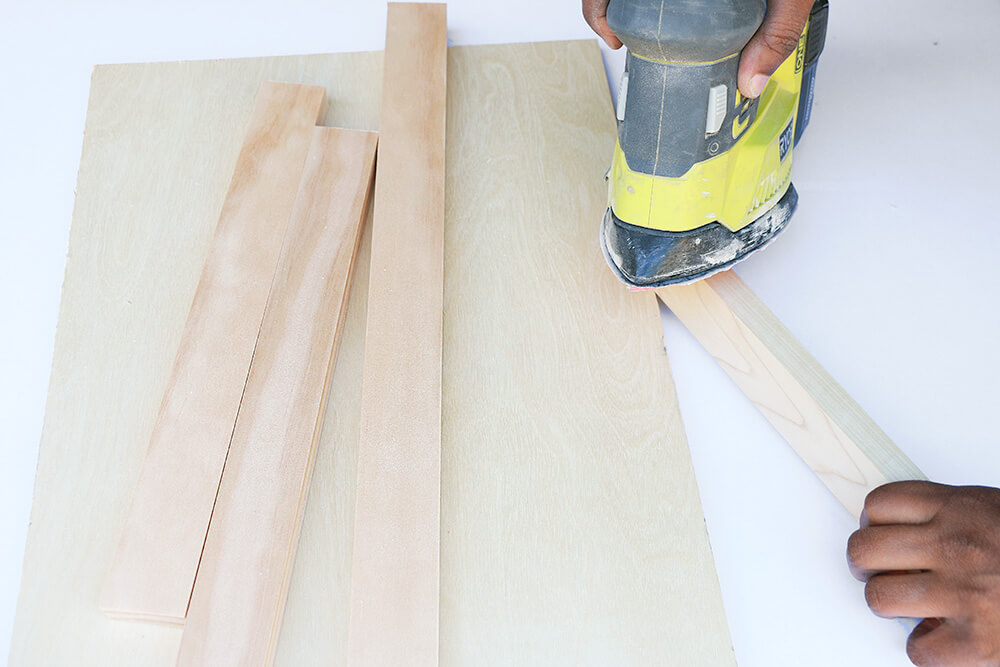 Step 3. Stain All Wood Pieces
I am using a darker wood stain for this particular project. Of course, you can use whatever stain color you love (find a great selection of stain colors here), or even choose to paint it or leave it bare. Follow the directions on the stain/paint, and allow it to dry the recommended time before moving on to the next step.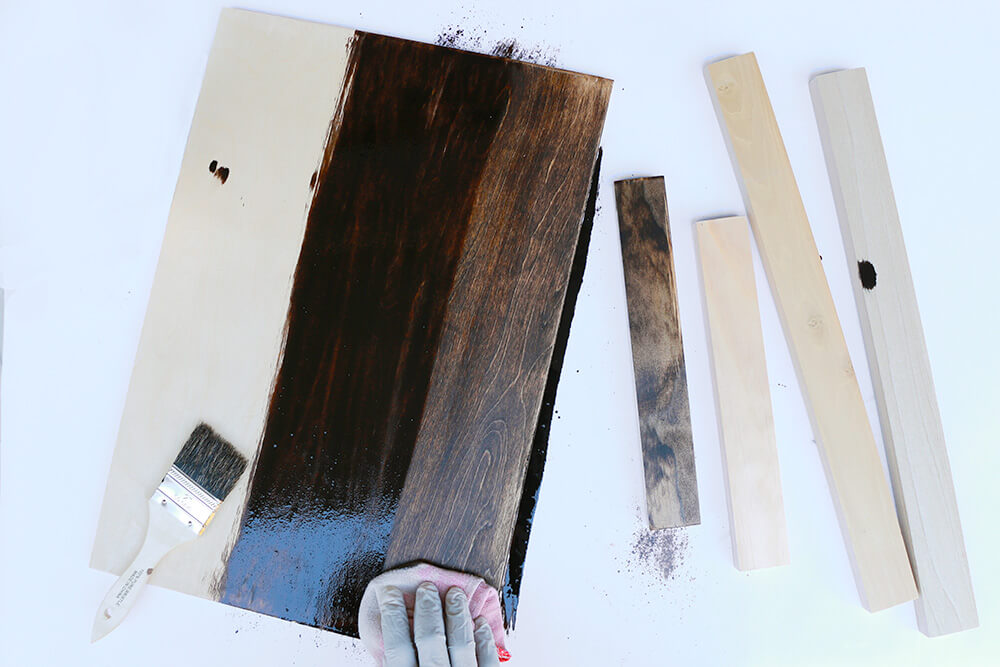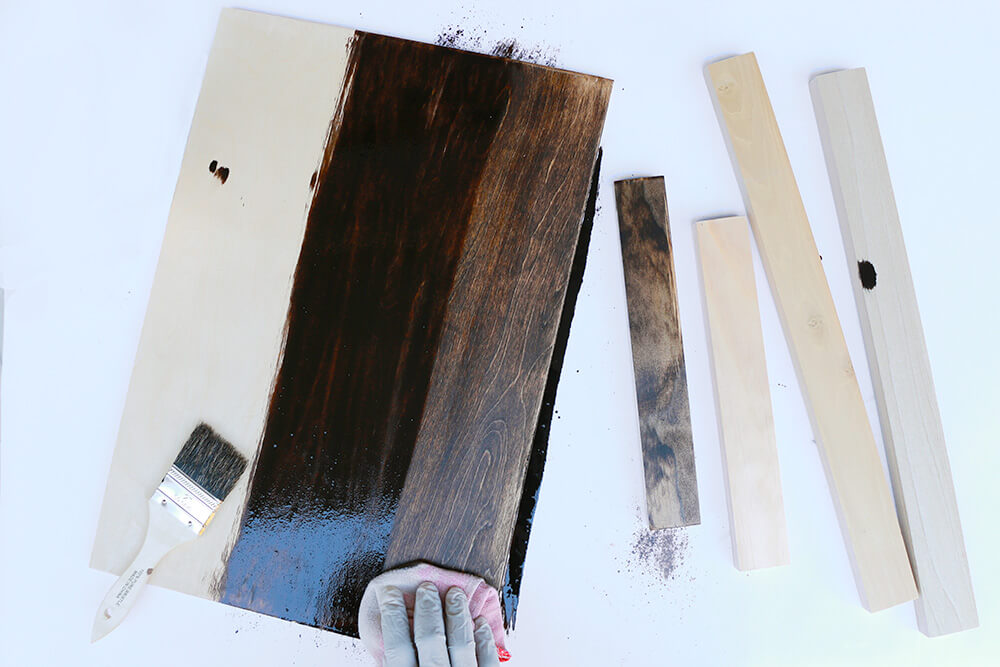 Step 4. Spray Paint Your Designs
This is the fun part! Use painters tape to create fun modern designs. Go ahead, use your creativity and try a variety of designs! Tape off the part you want to remain unpainted. Once you have determined your final design, fold the tape pieces under the tray.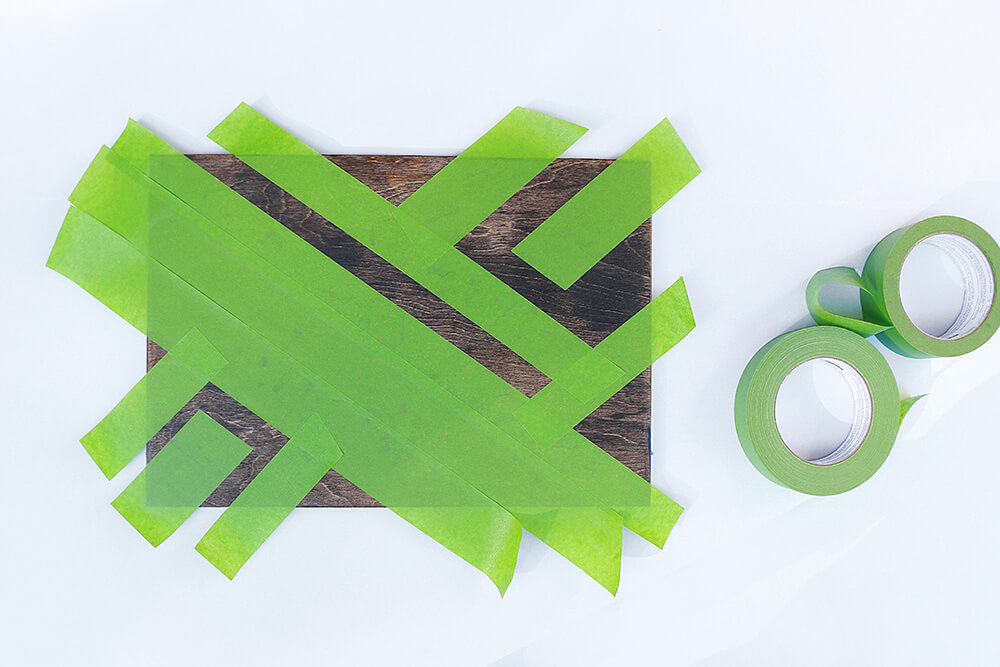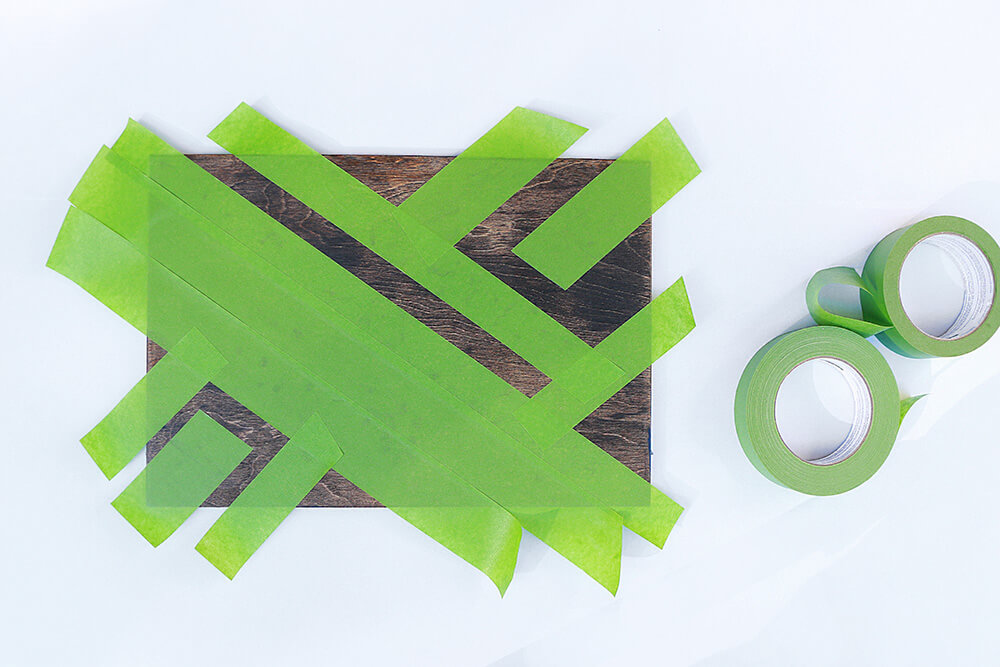 In order to make your design multi-colored, you'll need to block off a few of the open spots. Place the painters tape over some of your open spaces without tucking the pieces under; this helps you remember that the area will be painted later.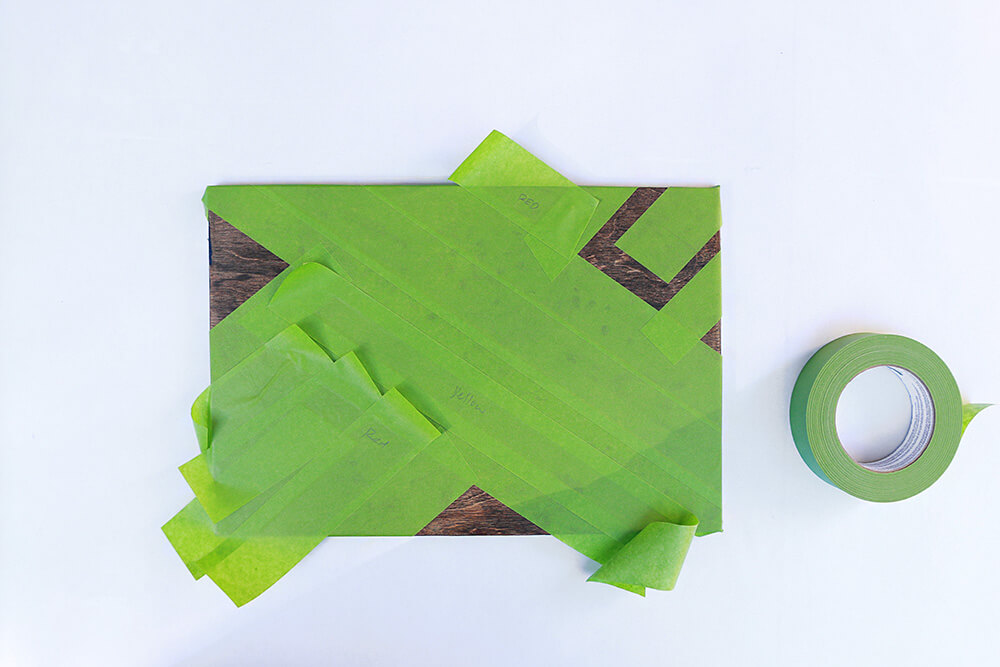 I am starting with my first Cleveland Cavaliers official color, and spraying it evenly (but not too heavily). Allow it to dry thoroughly.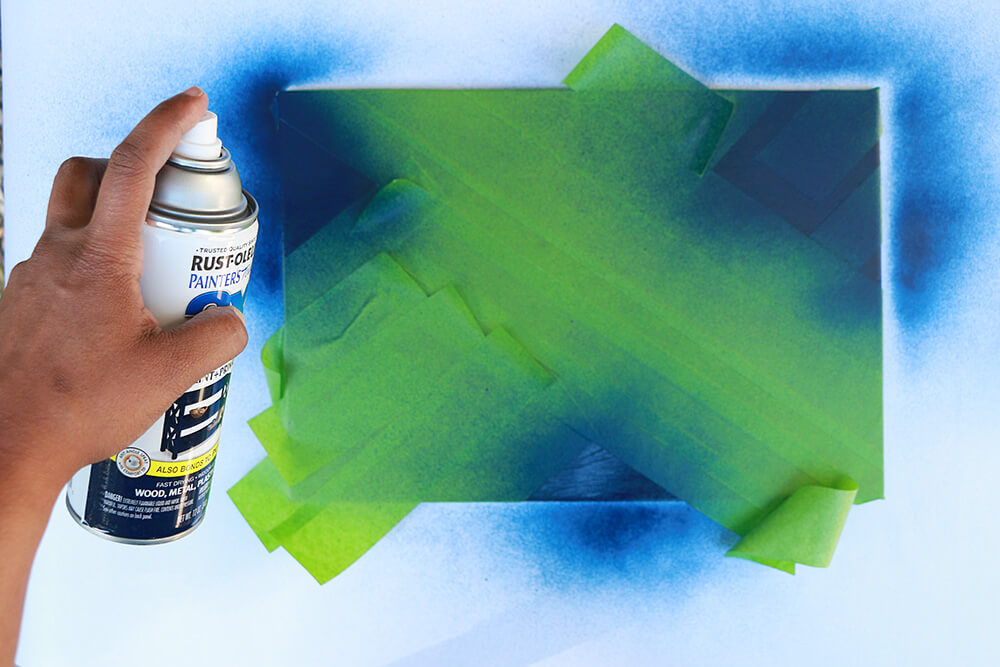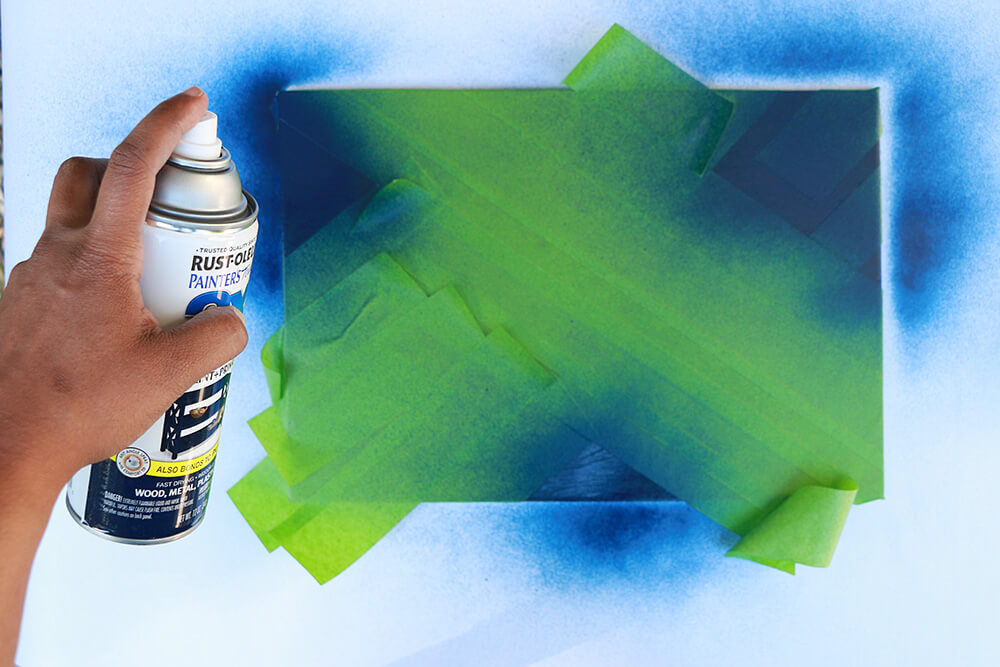 Once the blue paint is dry, cover the areas you just painted with painters tape, and peel off a couple areas that are unpainted.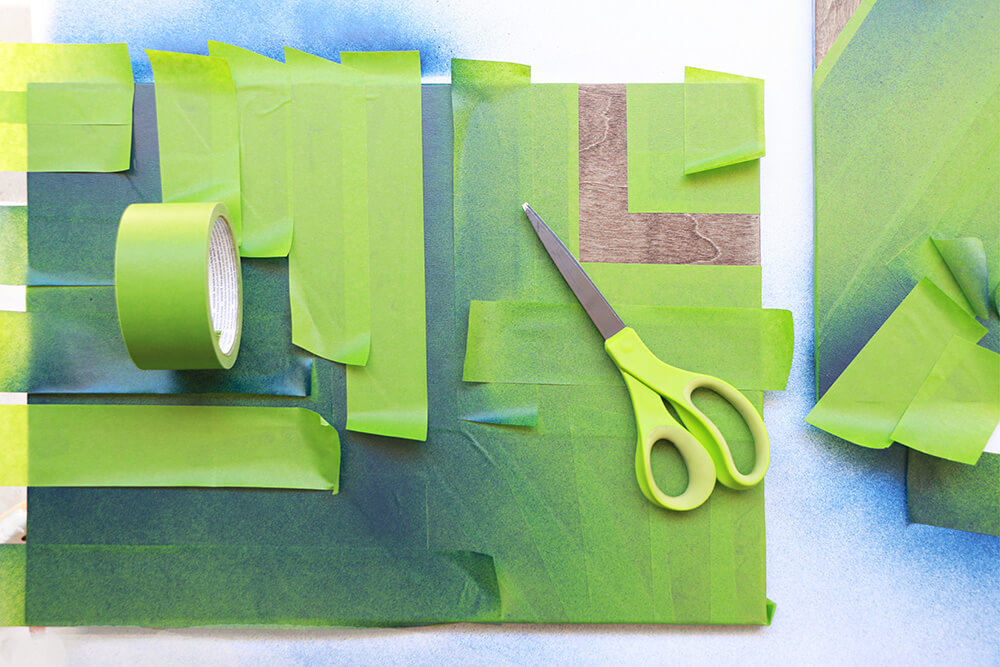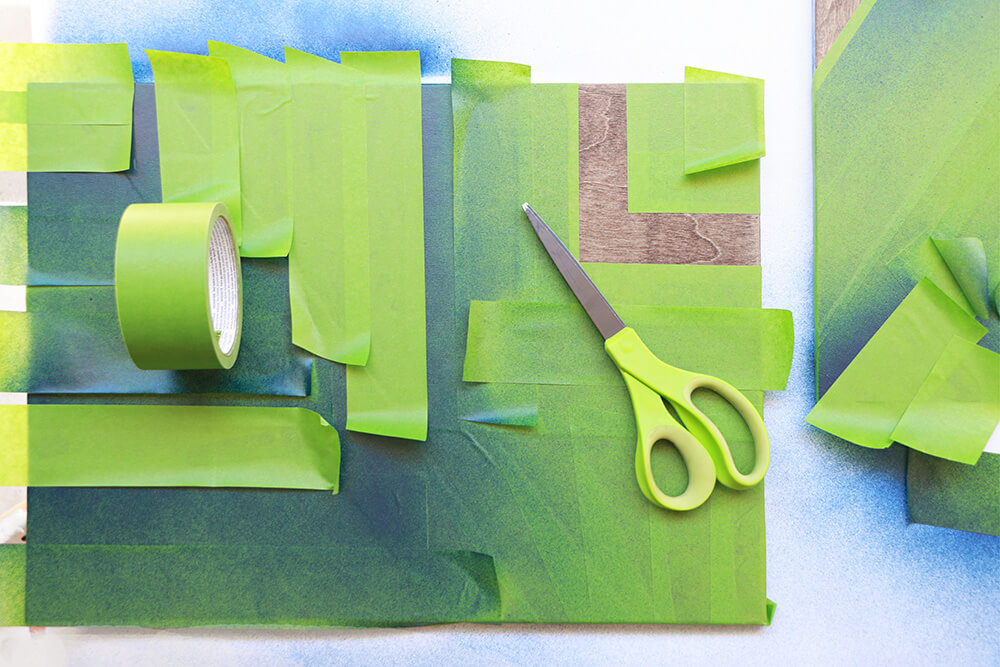 Apply your second team color. By the way, for each of these colors I am using Rust-Oleum's Painters Touch 2x Ultra Cover. That means you don't have to worry about priming first (it is a paint and primer in one!), and it only takes one coat.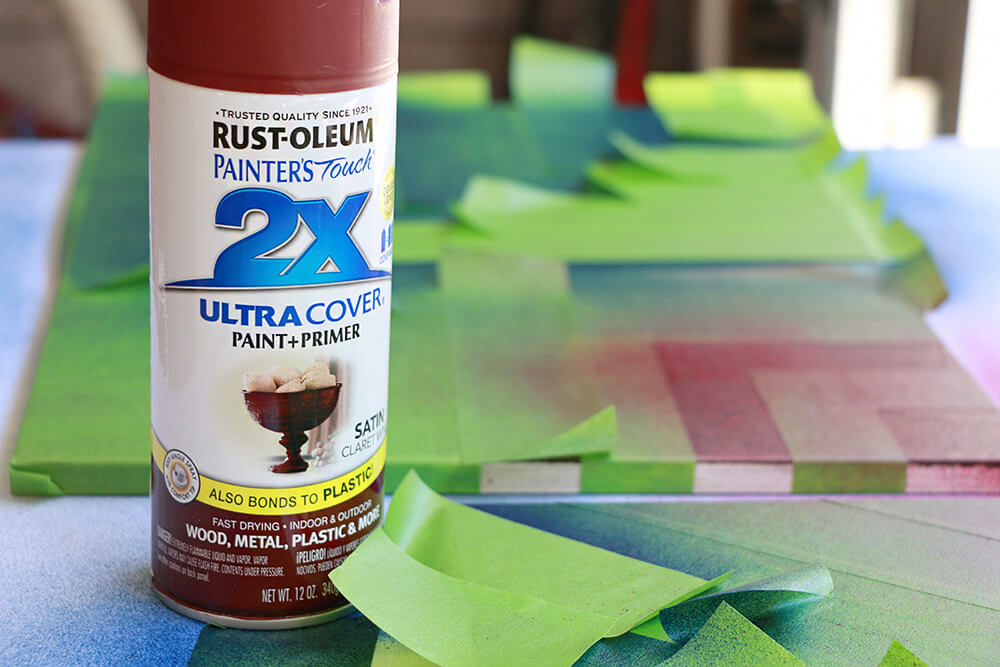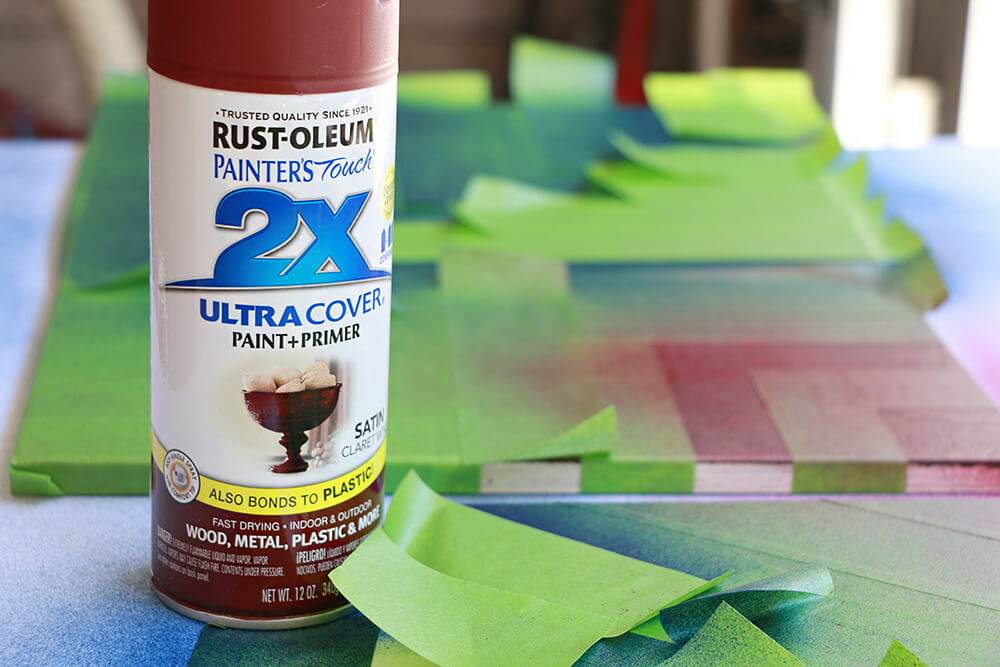 When the second color is dry, go ahead and reveal the final strips that are unpainted, and cover up the last color you sprayed with painters tape.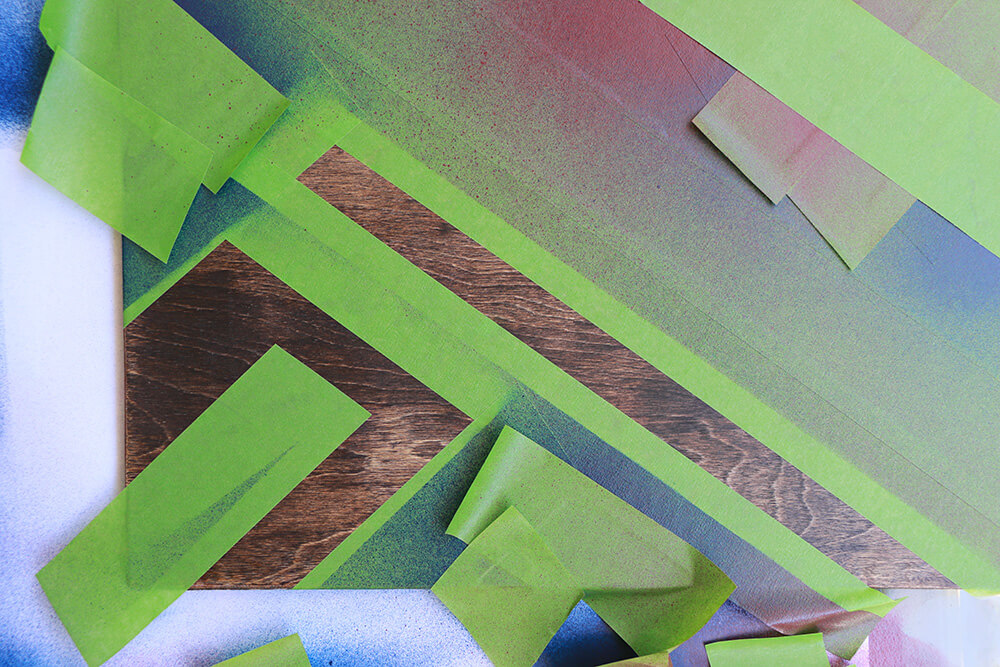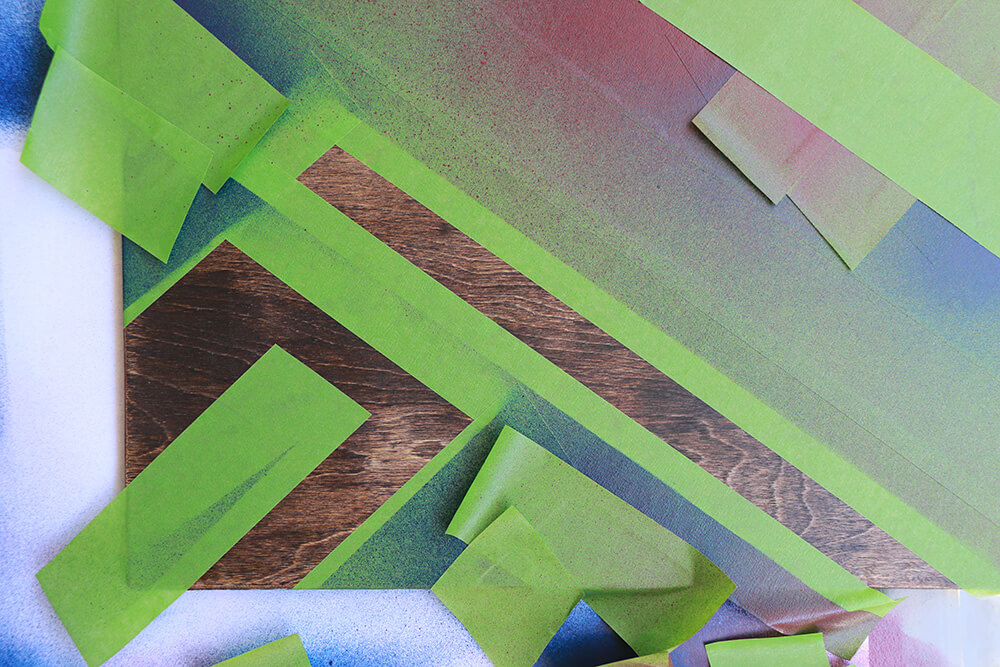 Now that the final team color is on, you can peel all the tape off to reveal your design!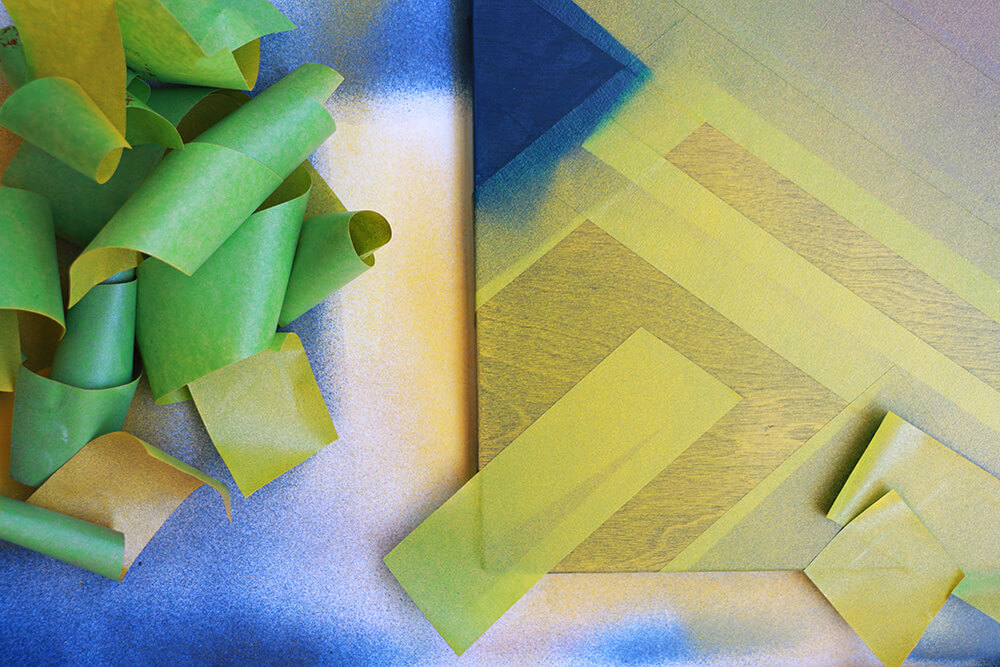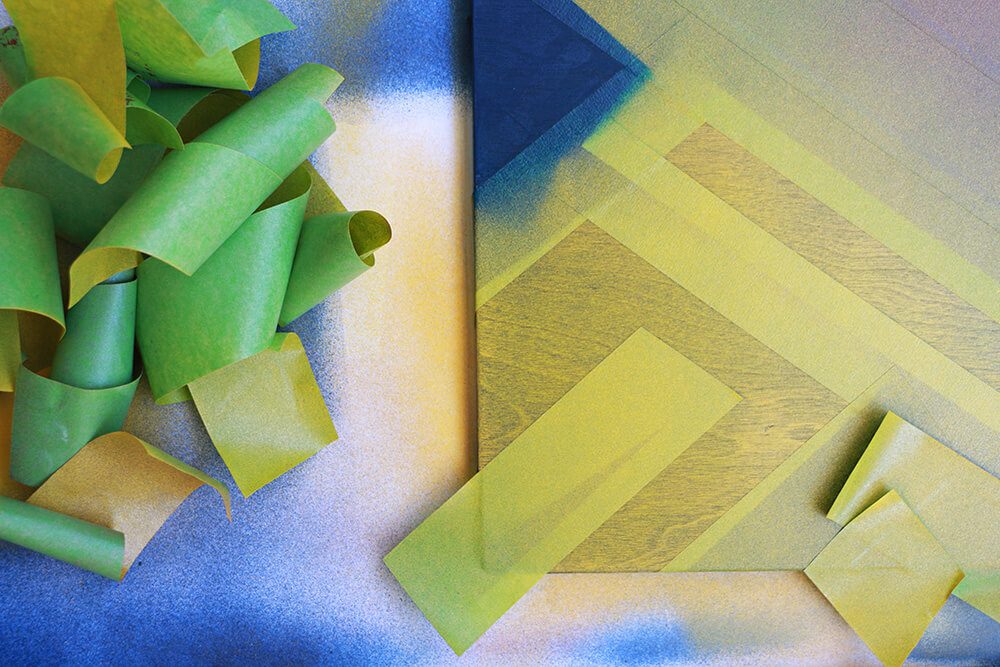 Step 5. Add A Team Logo & Final Design
Once it is all dried, you can add a team logo, or simply spell it out using stencils to spray paint it on, or making your own stencils.
This is the time to add a few areas of gold or any metallic for that little bit of panache as well. I recommend you match your metallic of choice to your tray handles, whether you bought gold, brass, silver, or copper pulls.
To make your own stencil, print out the logo (if it is a simple design) onto some cardstock, and score it using an exacto knife. The Cavs have an amazing logo, but it would be difficult to cut out with an exacto knife, so I decided to go with that famous C for Cavs.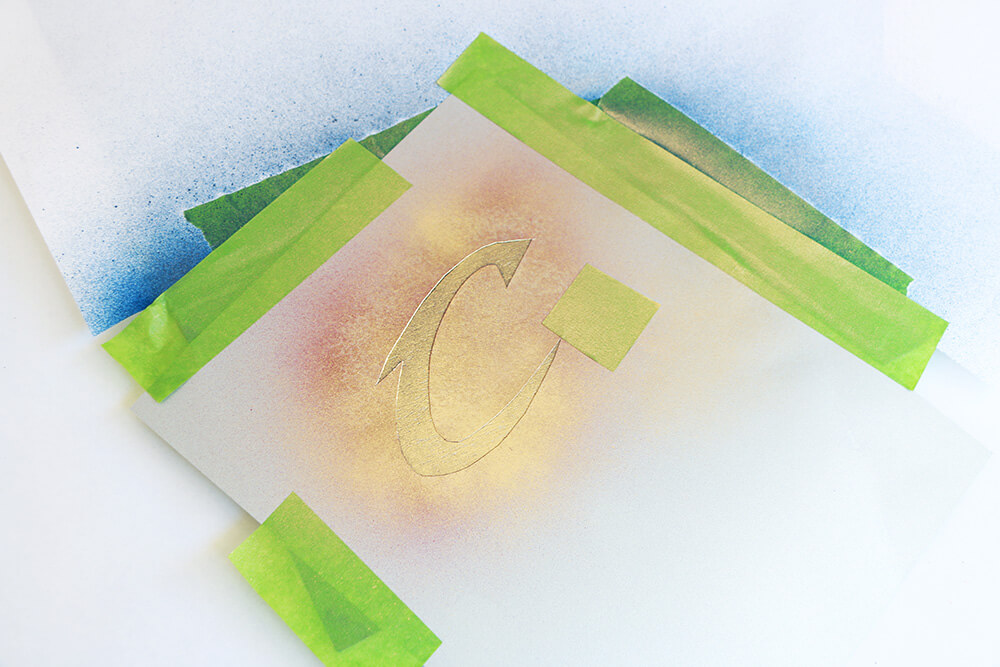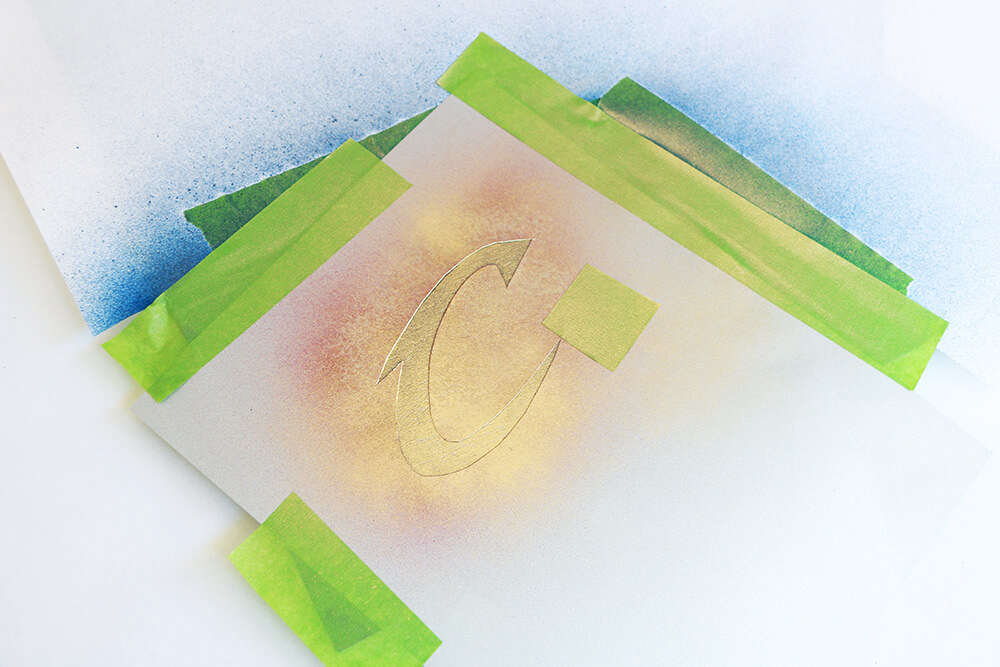 I also spelled out 'Cavs' by printing a simple (easy to cut out) font that had been printed.
Lay some painters tape over the glossy side of some photo print quality cardstock, then feed the taped cardstock through the printer. Score the words using your exacto knife, and carefully peel the tape off the cardstock and apply it to your tray.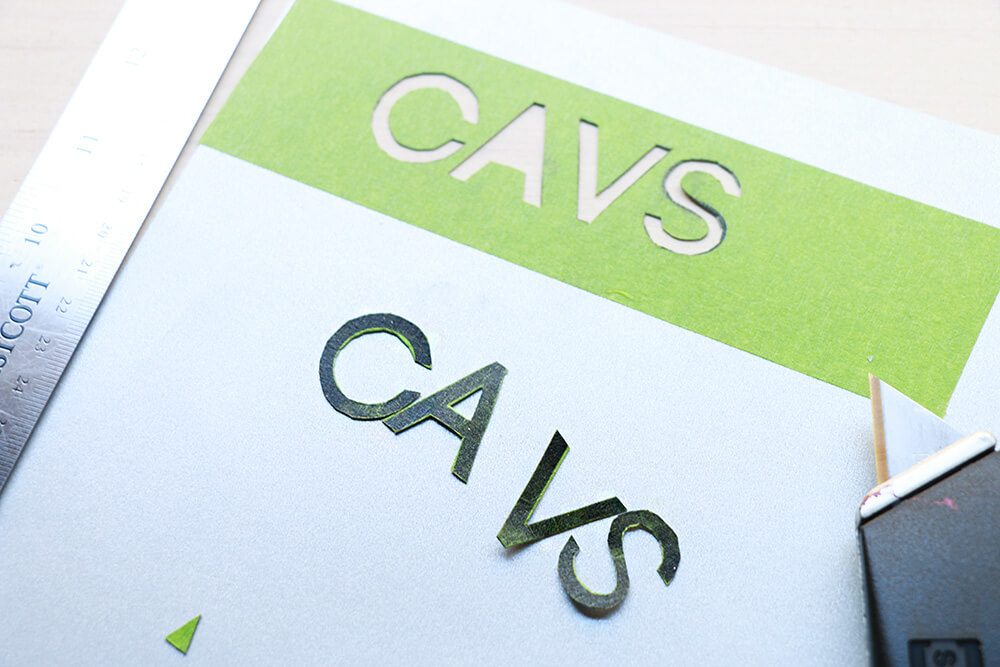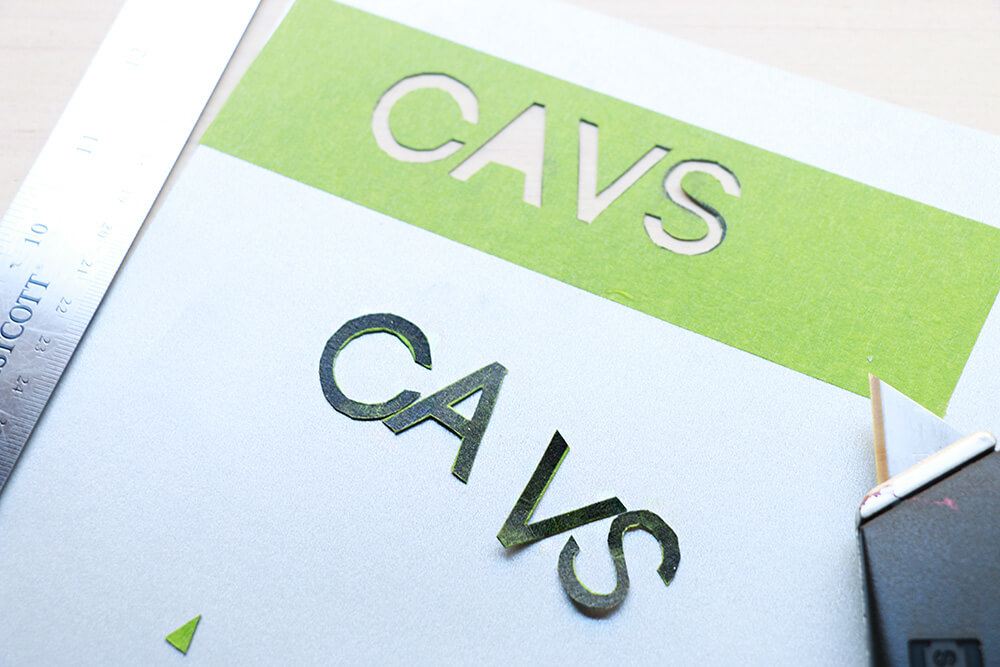 Tape off the area you don't want spray painted (use less tape by covering some with paper), and don't forget to create areas for your metallic edges or designs! Then spray your logo and open areas you want to be metallic all at once. I like to use the metallic color for the team logo because it will really pop and sparkle against the painted and stained areas.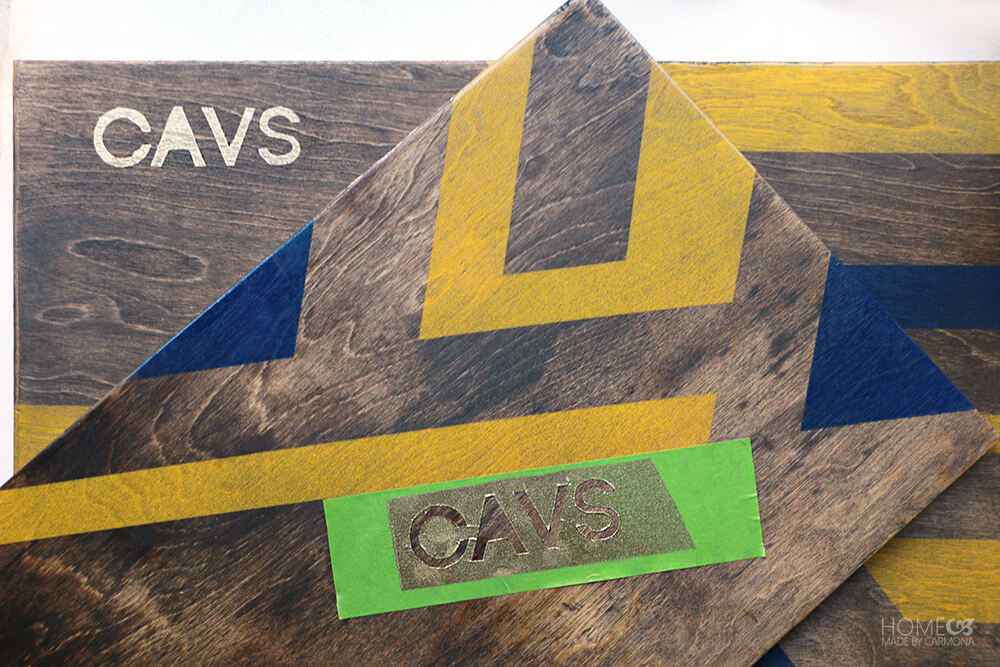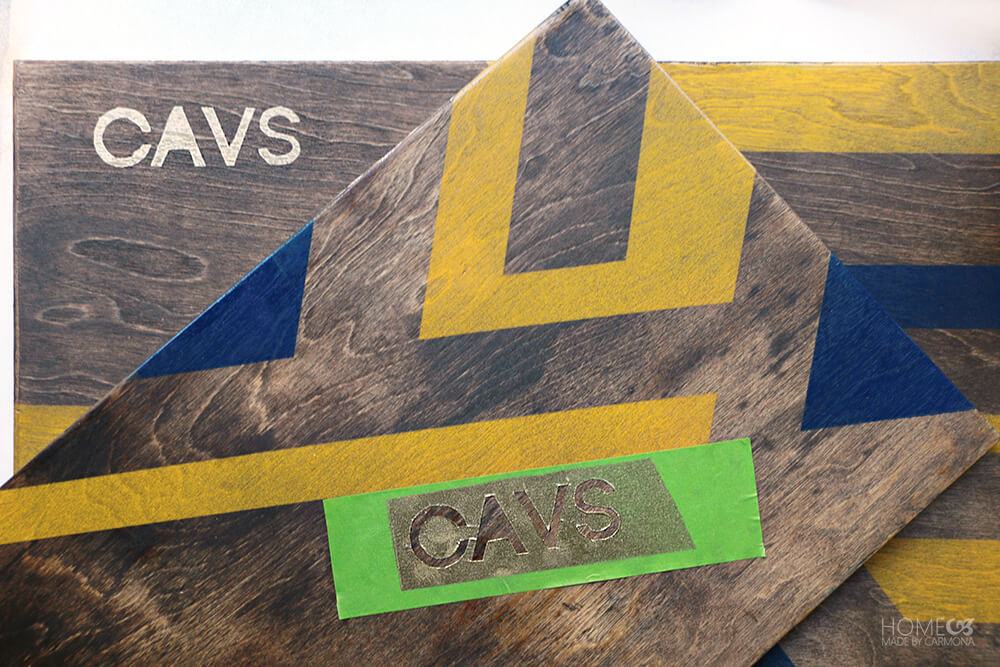 After your metallic coat peel off all the taped areas immediately. Then once the paint dries completely coat it with Rust-Oleum's clear protective spray.
Step 6. Attach Sides & Handles
You are almost done!
Set the sides against the tray newly painted tray base, and clamp in place.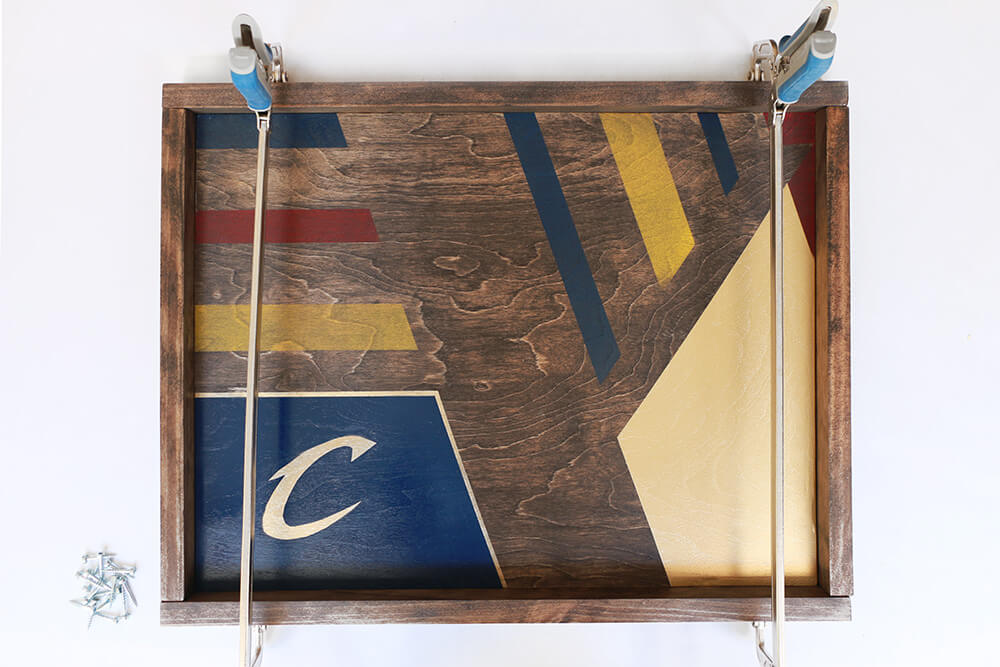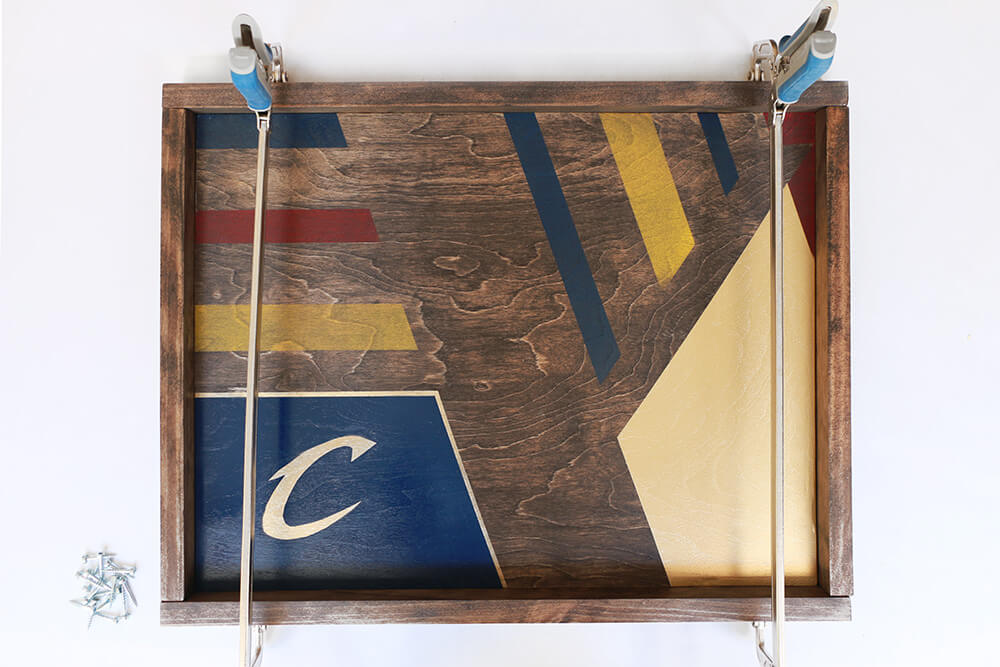 Turn your tray on it's side, and screw the pieces together from the bottom.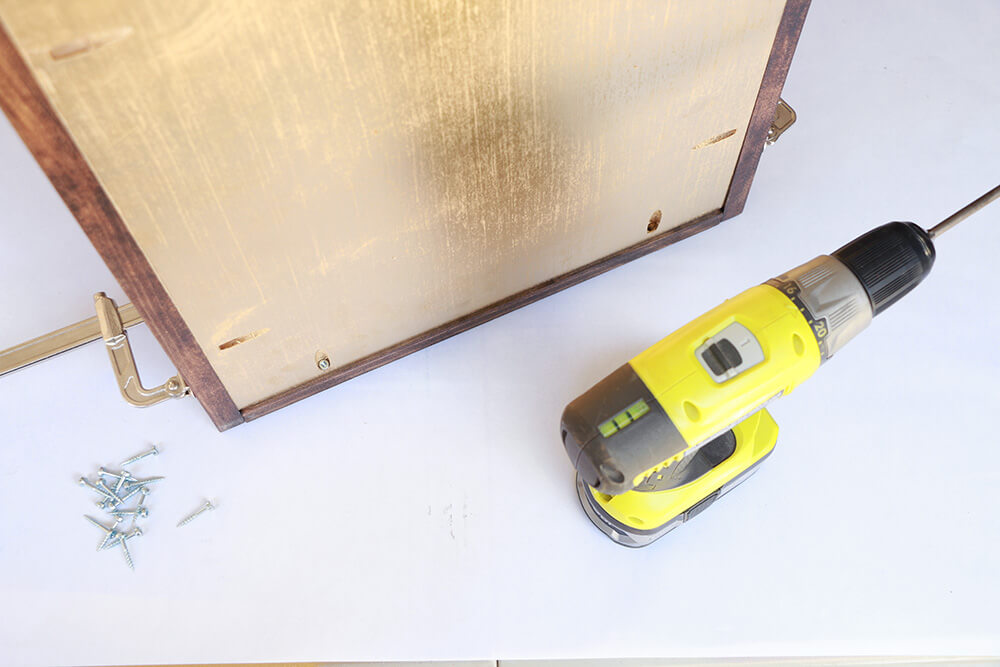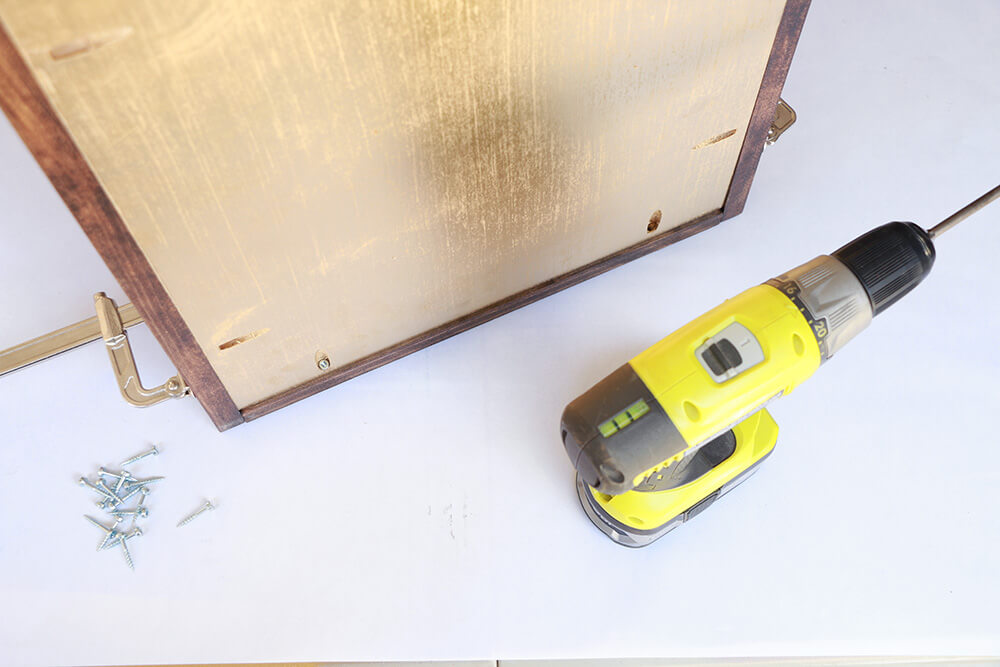 Now add your pulls, and you are done!! You have a stunning new set of trays, easy peasy.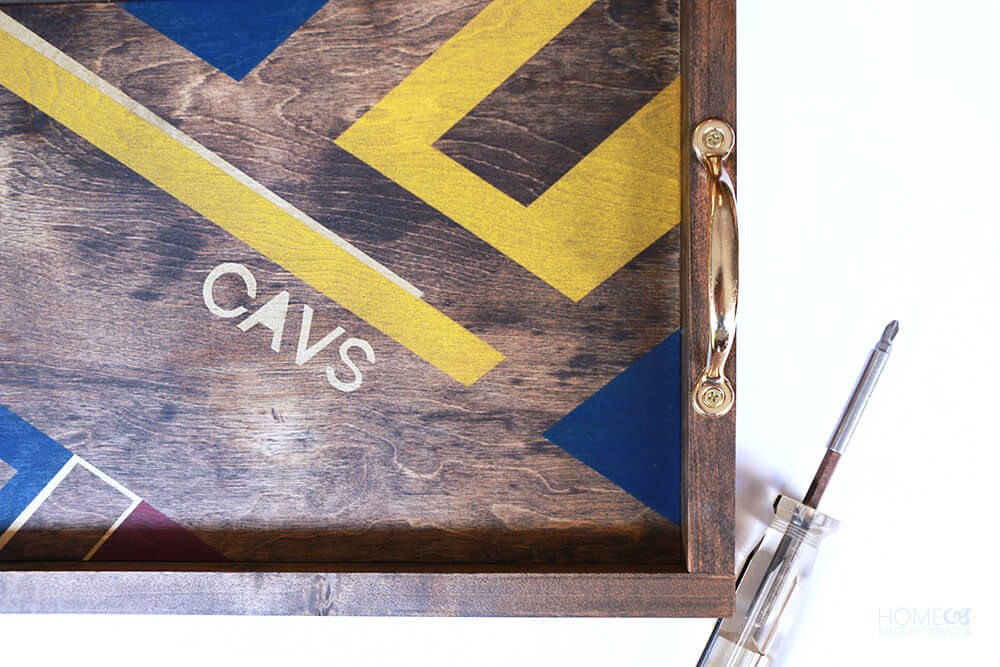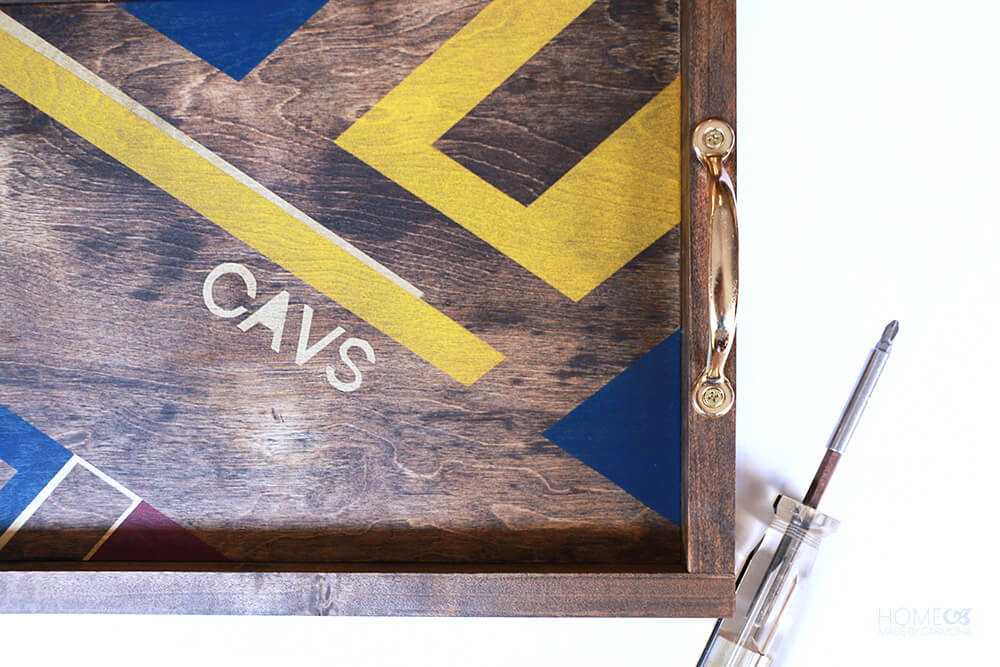 You can use these bad boys for extra goodies and sides placed a little closer to the TV, or placed strategically around the room to prevent people from passing in front of the TV during the game to get food.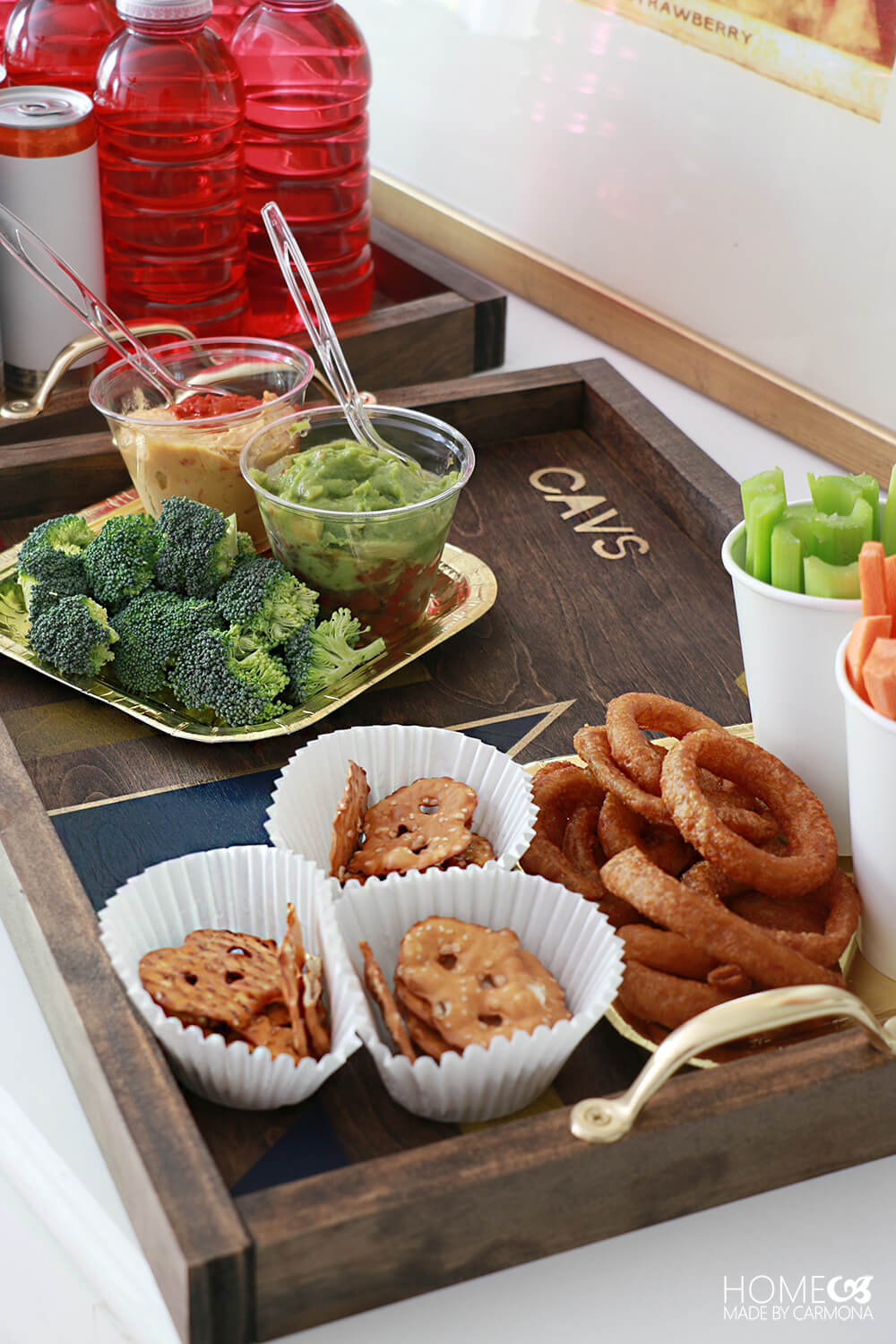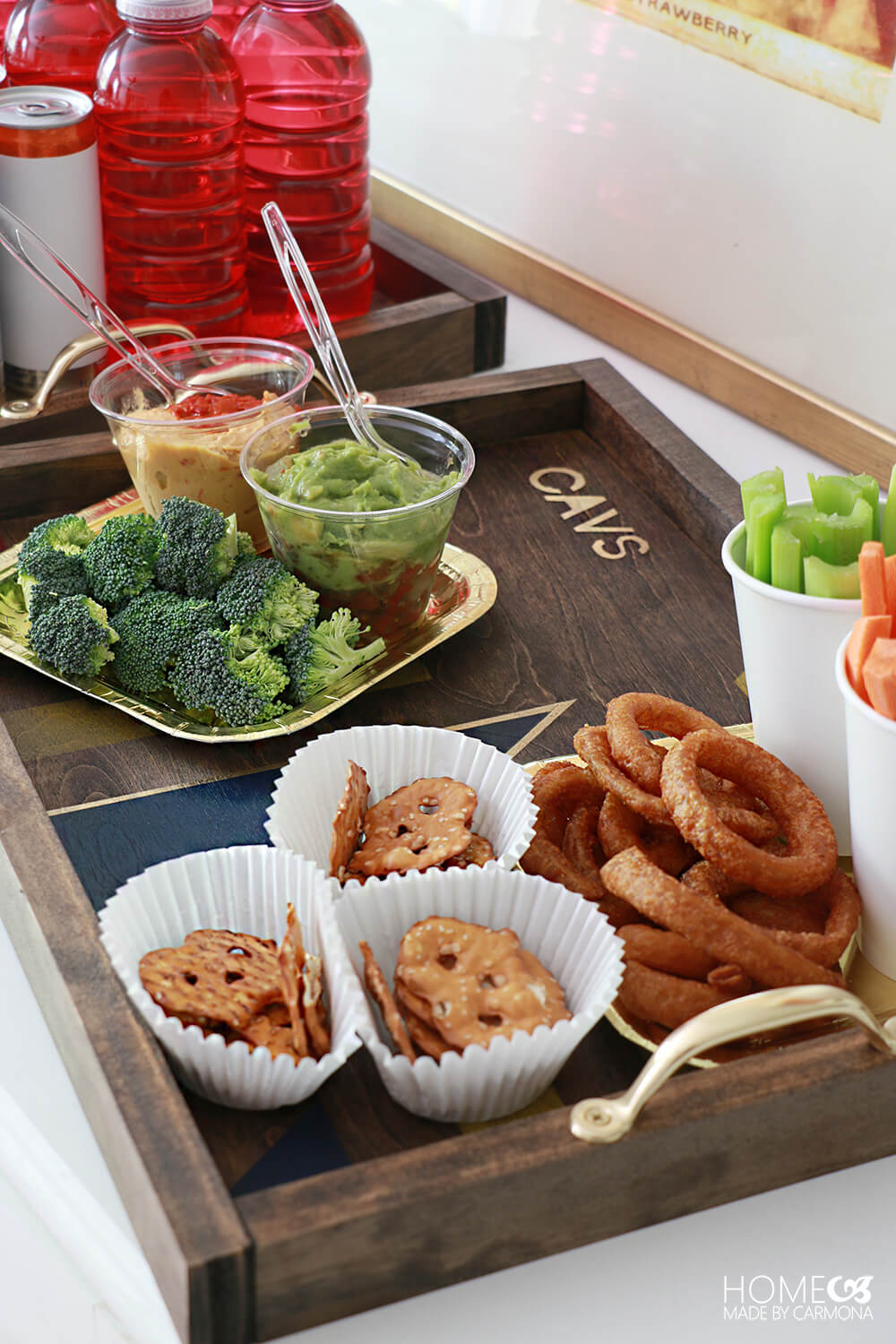 You get to rock team spirit, have a practical item for around the house, and show your awesome DIY and entertaining skills. *awe….some!*
Next week I'll show you how to make a super cute folding table so you can have more table space for serving at your party.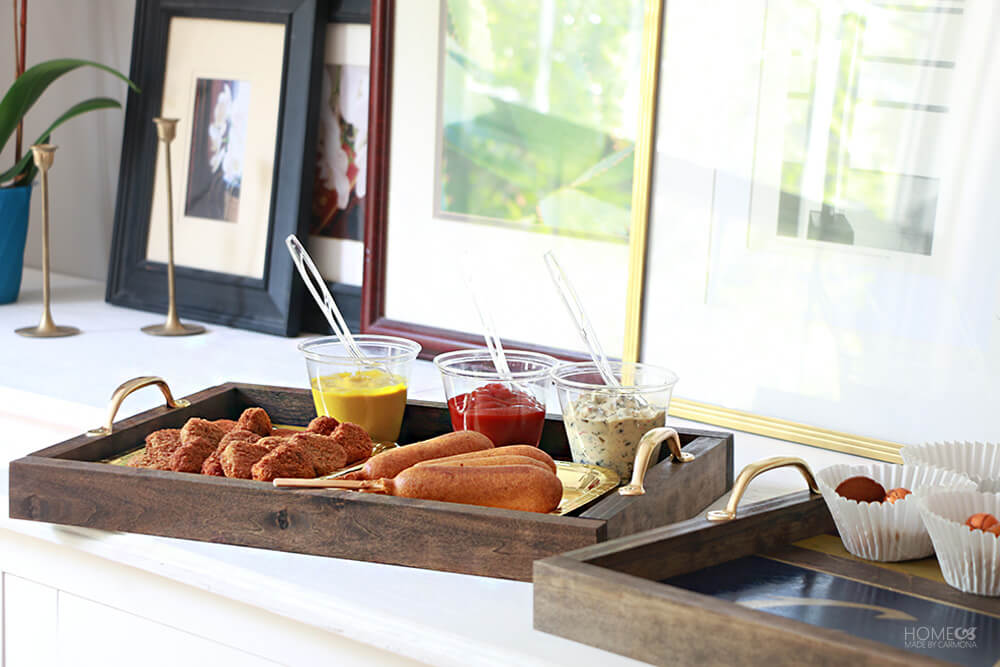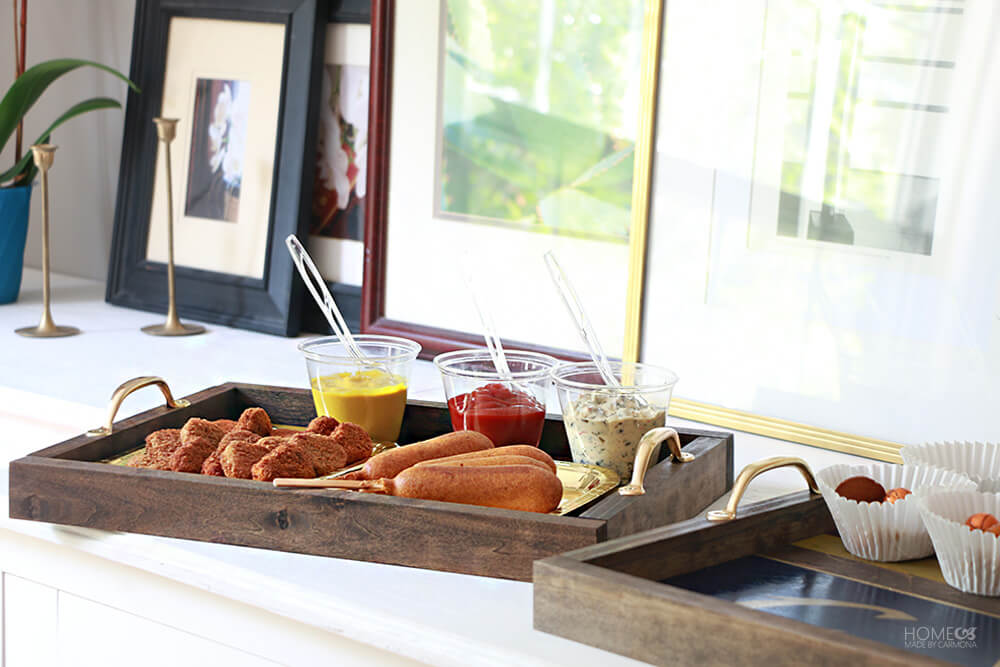 I know how awesome and creative my readers are, so if you followed this tutorial and built these trays, share it with us! Tag me at HomeMadebyCarmona on Facebook or Instagram, and share with the hashtag #dominatethepaint so Rust-Oleum and the Cavs can see how you rocked it!
*This post is awesomely sponsored by Rust-Oleum, in collaboration with the Cleveland Cavaliers! All opinions, project plans, and are my own.


 [go_portfolio id="diy_gallery"]