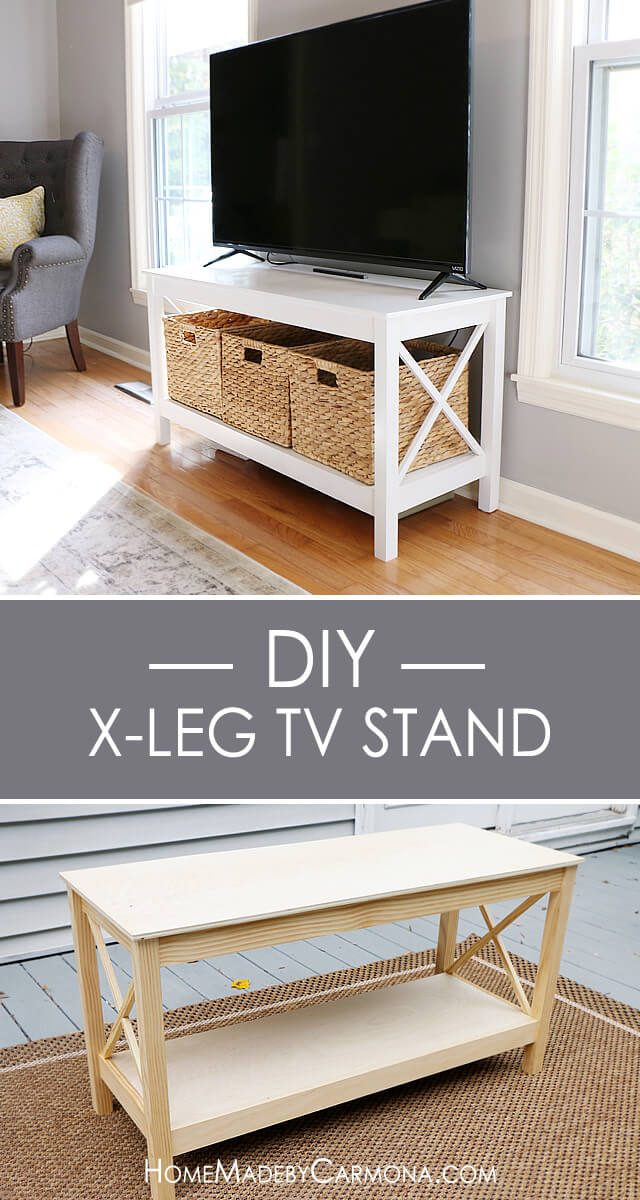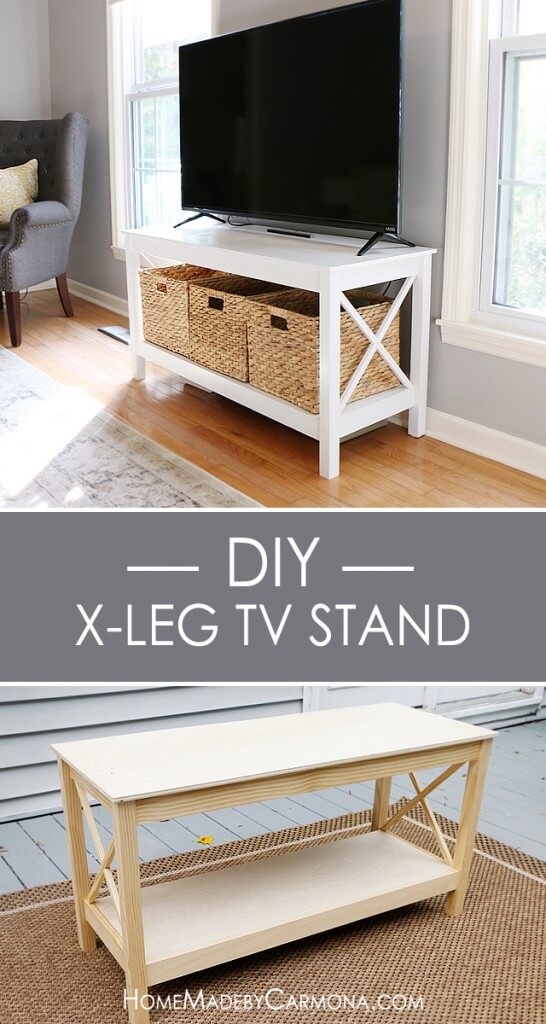 [tooltip text="Special thanks to Kreg and Build Something for sponsoring this post! Let's just say I'm a fan…"]This post is awesomely powered by Kreg![/tooltip]
So, I've been making fun of myself for my "college dorm" solution to the new TV we just got. I had a mancave moment (on behalf of my husband) and bought a big 50″ television, but forgot to check to see if it would fit between the windows where the TV goes, or even fit on top of the furniture the TV usually sits on! All I knew was that I was on a mission to surprise my man with the biggest TV he has ever owned.
When I realized my TV stand wouldn't hold it, a piece of wood from the garage did the trick. Granted, it wasn't a good permanent solution (unless you are a broke college student…or just broke), but I had a good idea of what would work.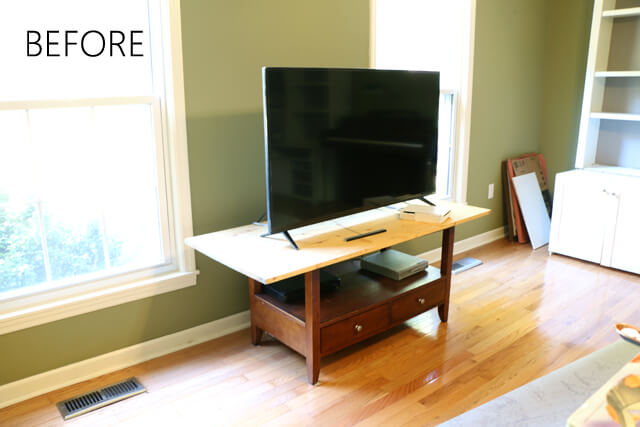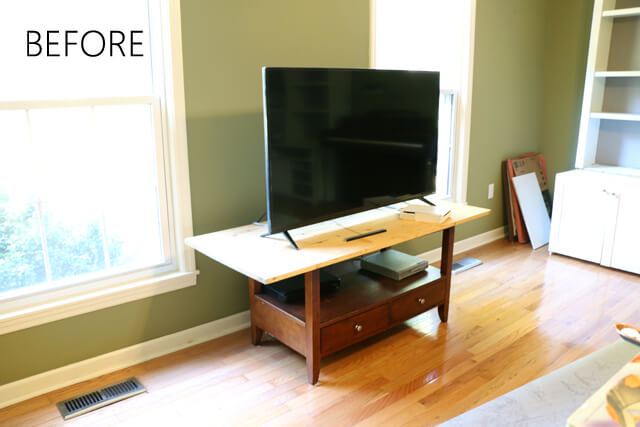 Every month I have the privilege of partnering with my good friends over at Kreg by sharing my build plans on their site BuildSomething.com, where you can find all kinds of amazing and doable build plans uploaded by experts. Of course my need for a TV stand / media console would be ideal for this month's project, so I'm sharing with you my plans to make a custom x-leg TV stand.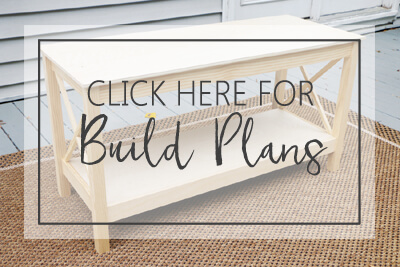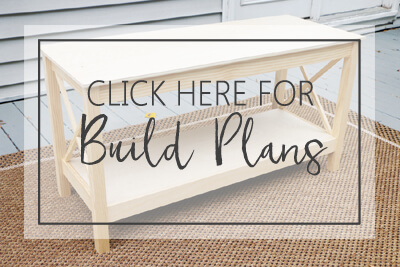 I needed a media console / TV stand to fit exactly in between these two windows, and the great thing about building your own from scratch is creating it to the exact size you require. These plans are easily altered to fit with your desired width.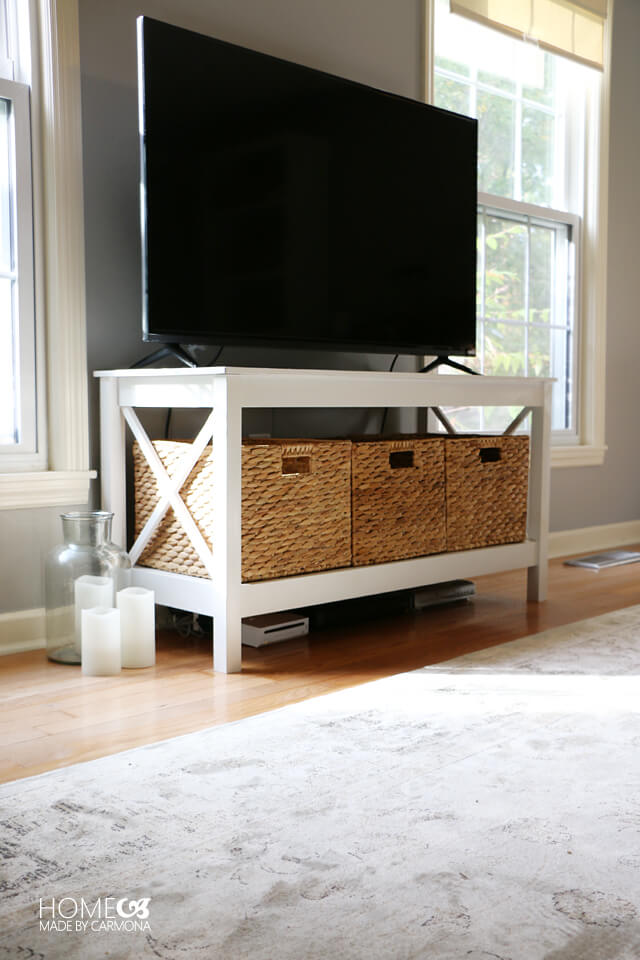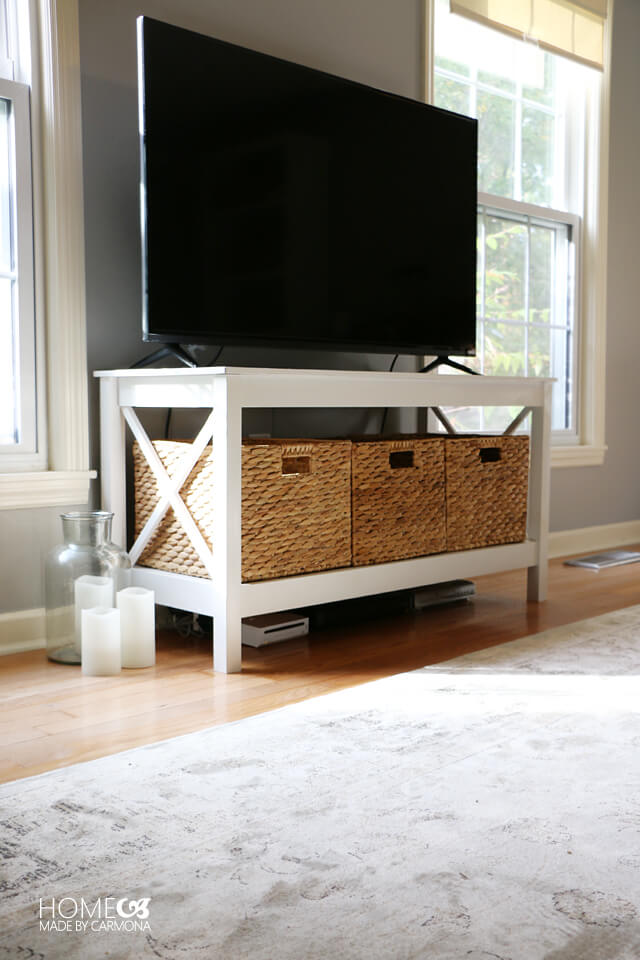 The x-leg has been a popular design style for a long time, so I thought I'd add that little embellishment and fool my guests into thinking I purchased this TV stand! You could certainly make it without the 'x', and it would look more streamlined in style (for you lovers of modern style).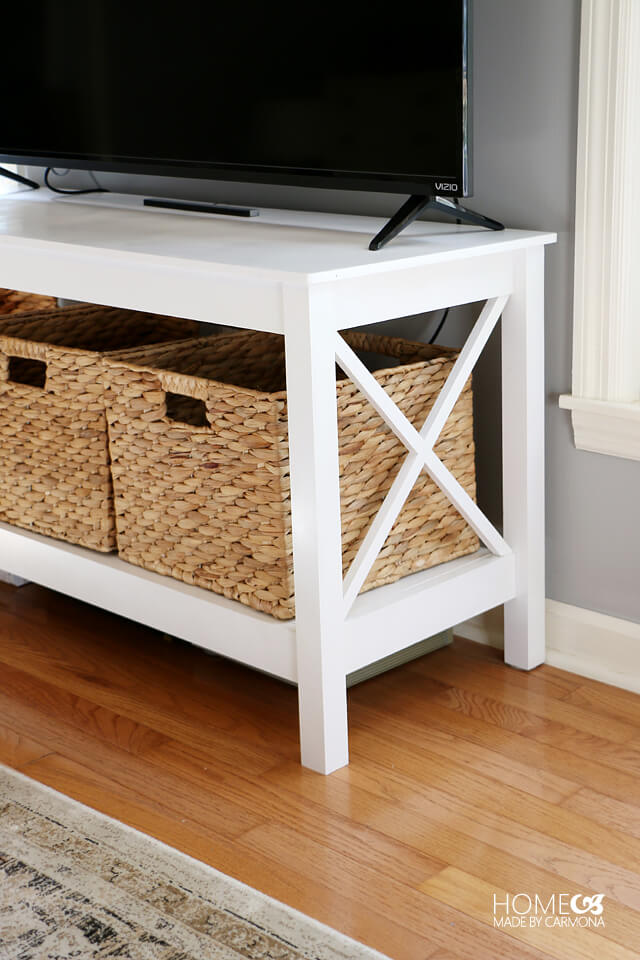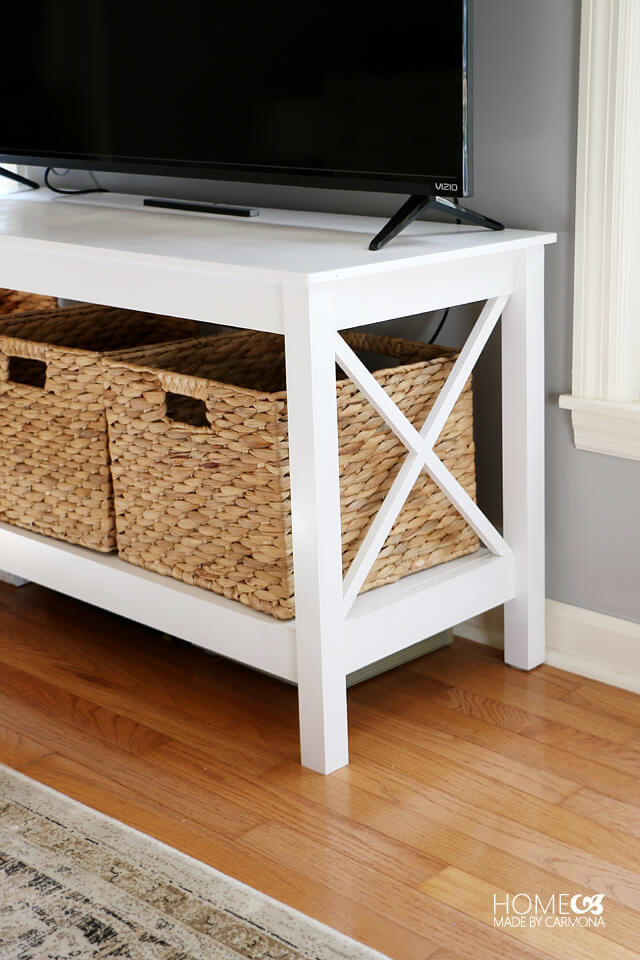 I chose to paint my TV stand white to fit in with the rest of the furniture in the room, but I admit a lovely stain would have looked amazing!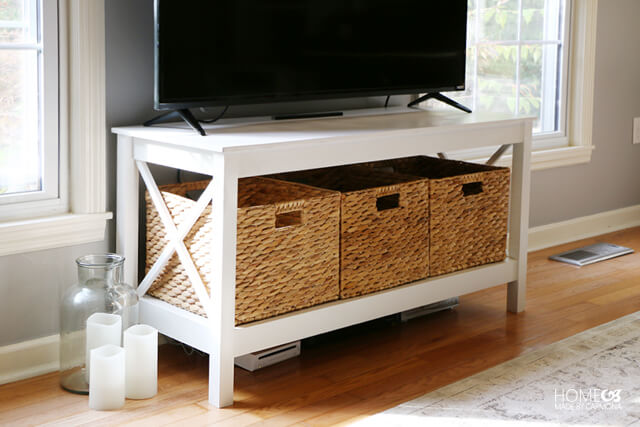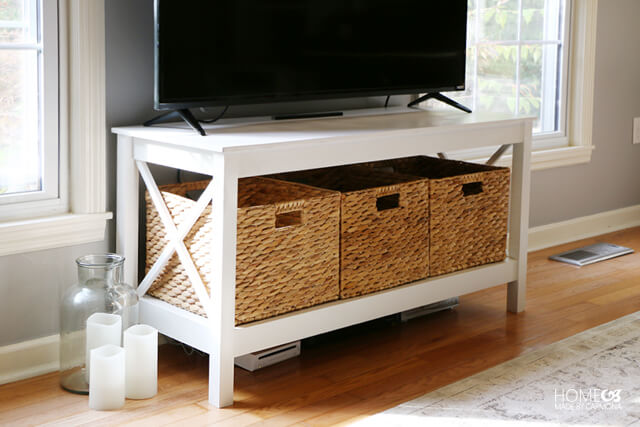 However you choose to finish and style your TV Stand, it will look beautiful. If you build it, please share a photo with me on Instagram or Facebook, and don't forget to tag me!
*Thank you to Kreg for sponsoring this project! I have been compensated for sharing my build plans, but the ideas, plans, and everything else in this post is my own.


 [go_portfolio id="diy_gallery"]