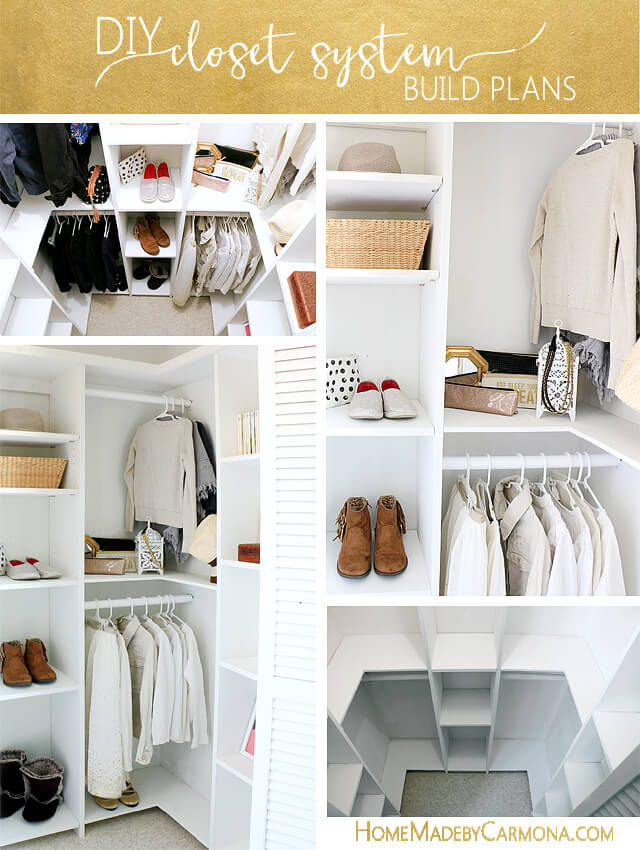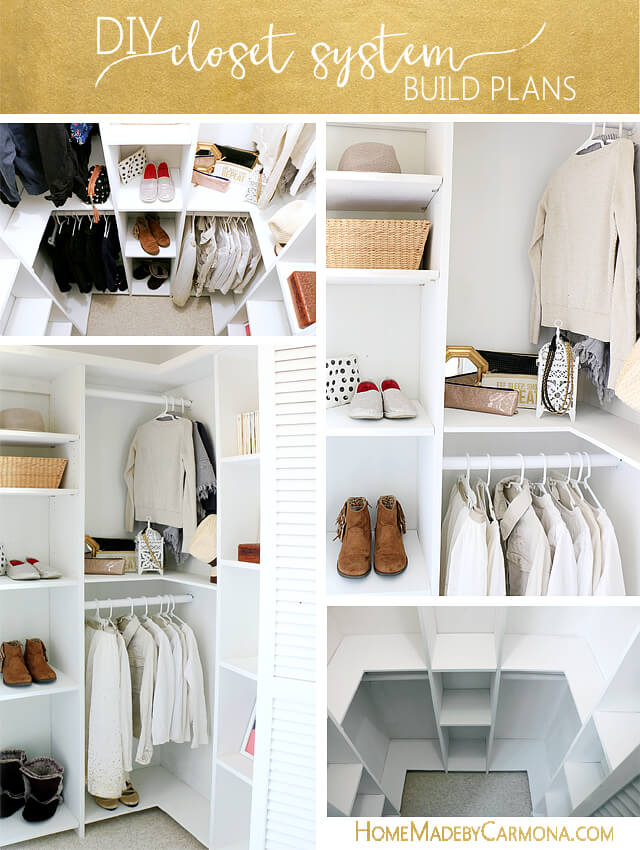 [tooltip text="I'm honored to have Kreg / Build Something as a regular sponsor of projects on Home Made by Carmona. The projects, plans, and everything else in this post are my own."]This project was awesomely made possible by Kreg Tool![/tooltip]
Ugh. I hate wasted space, especially when space is at a premium like it is in my house. You know what I mean? Why build things to be an inefficient use of space we pay so much for?
My daughter Sayuri has a deep closet in her bedroom. It's not a walk-in closet, and while it is deep, the current setup is certainly not making the best use of the space. We're talking about my messy youngest child, the one who needs as much storage space as possible in her little room!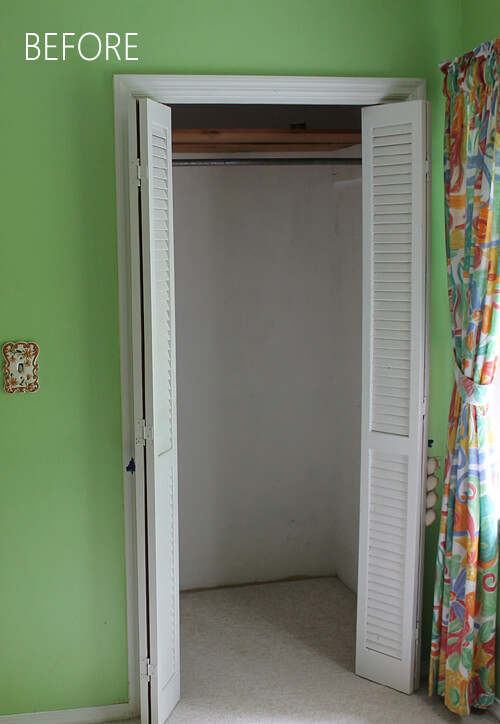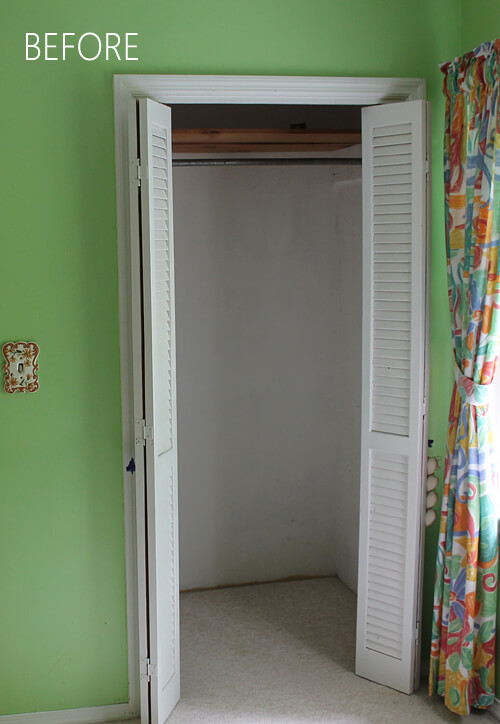 One look at this closet, and I knew I wanted to add shelves to the side walls so there would be no wasted space. The side shelves wouldn't be very deep, since all I had room for was 8″ before the opening, but hey…every little bit counts! These shelves would be perfect for books, purses, hats, toys, and other miscellaneous items.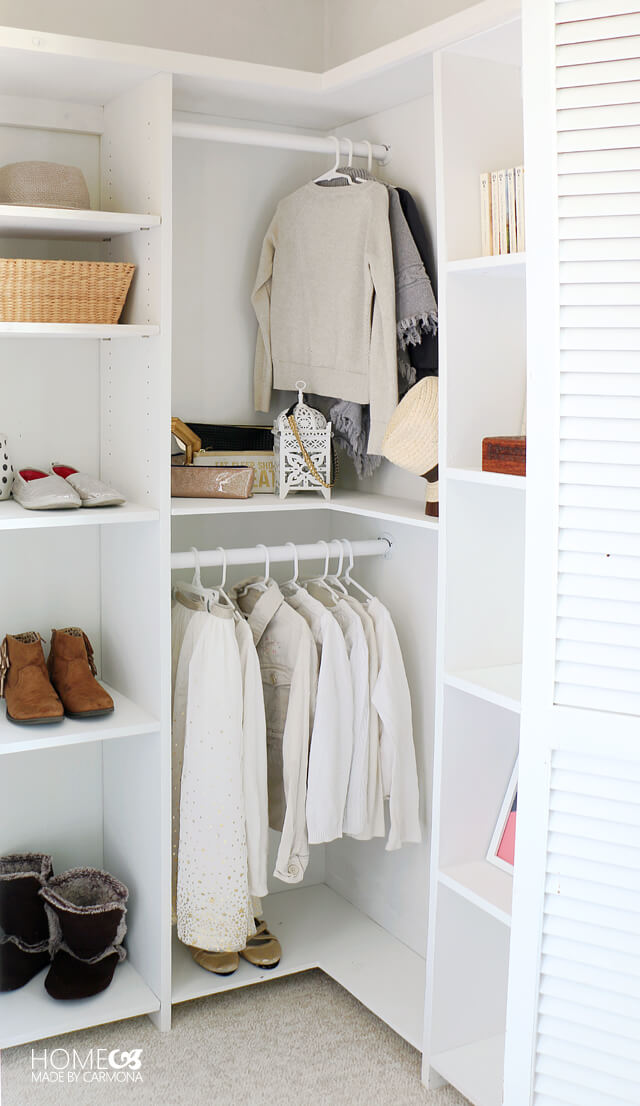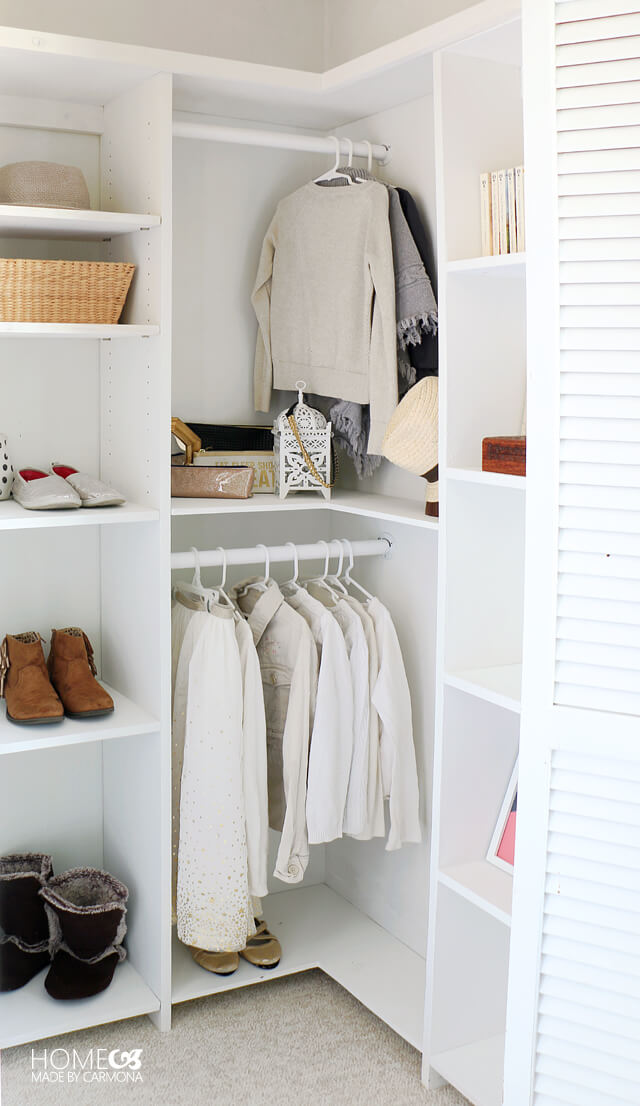 If your closet has a smaller opening, and more side space, I certainly suggest you customize this plan to fit the depth of your closet. Deeper shelves would make for amazing storage! Shoes, sweaters, bins…and even blankets and sheets if your closet is the right size to accommodate!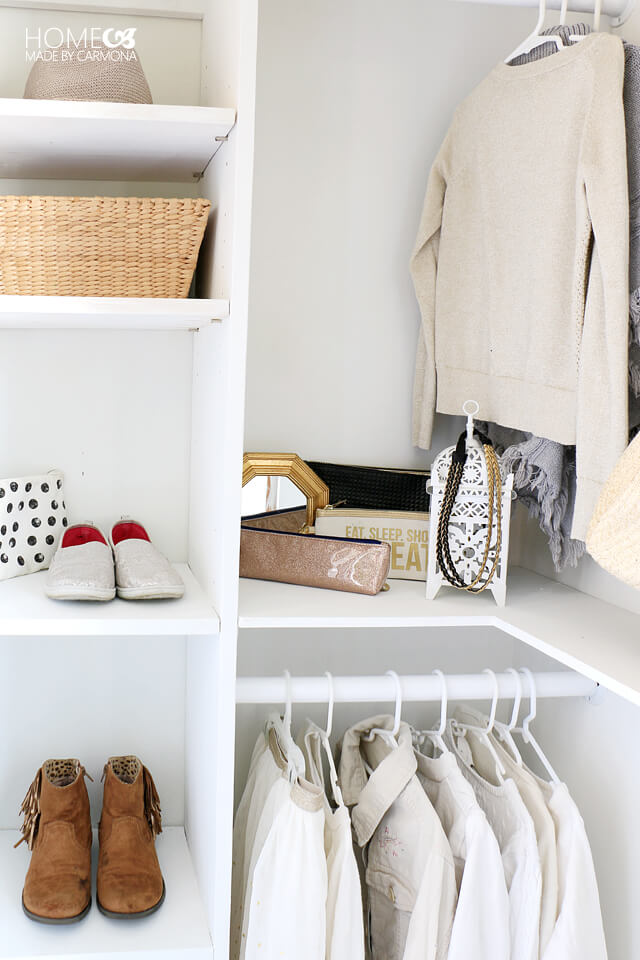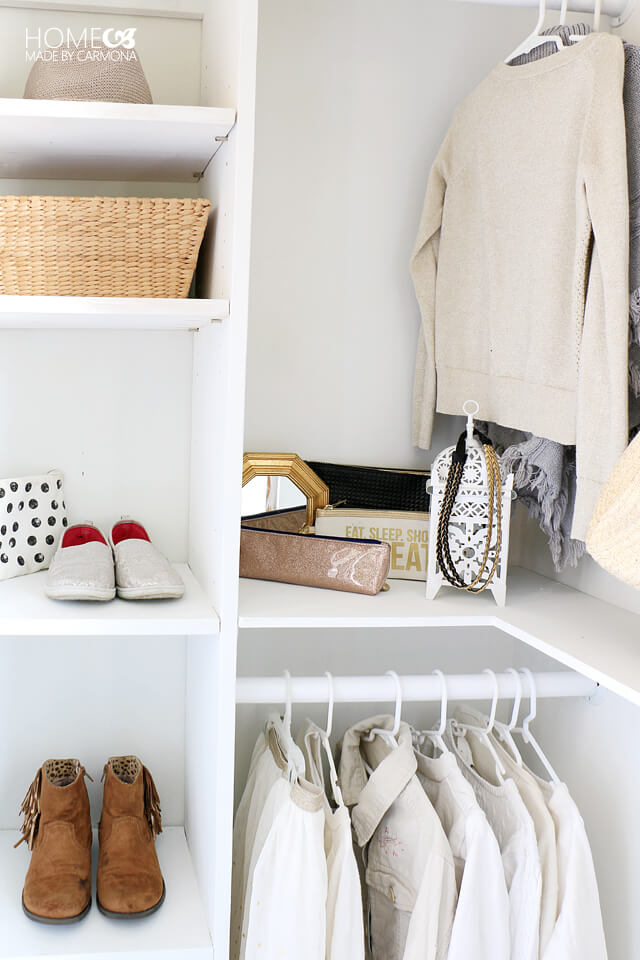 I uploaded the full build plans over on Kreg's awesome build plan site. Plus, you can find a whole slew of other free build plans from DIY'ers like myself. There is something for every skill level, and a ton of design styles! You'll find a bunch of my designs and build plans there as well.
I can't wait to finish filling and styling this closet! That's right, the space isn't quite done, I have all kinds of cute little things in store for her closet…but now that the big project is complete at least Sayuri can start getting her things organized!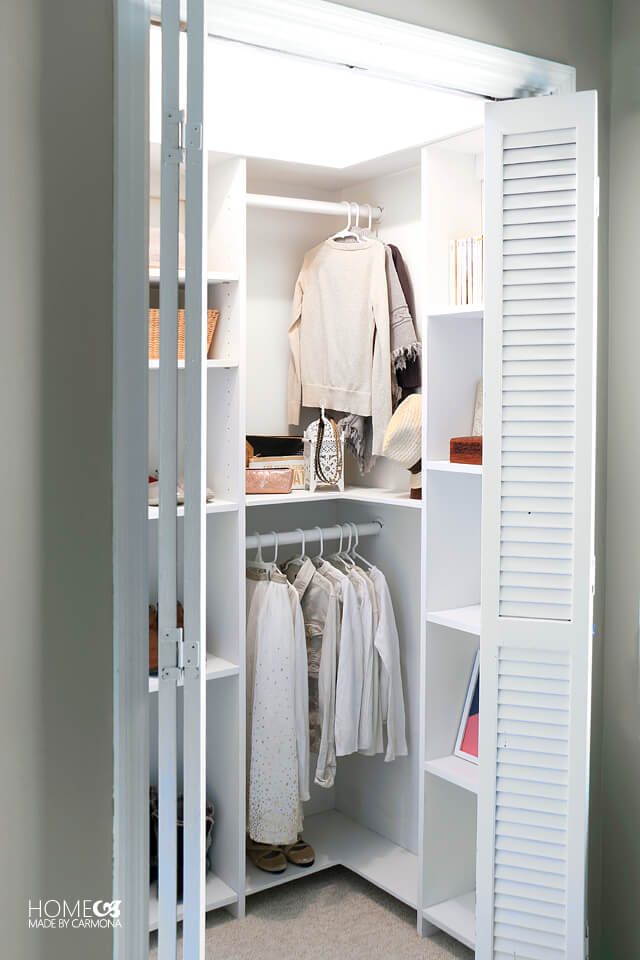 *Thank you to Kreg for sponsoring this project! I have been compensated for sharing my build plans, but the ideas, plans, and everything else in this post is my own.


[go_portfolio id="diy_gallery"]