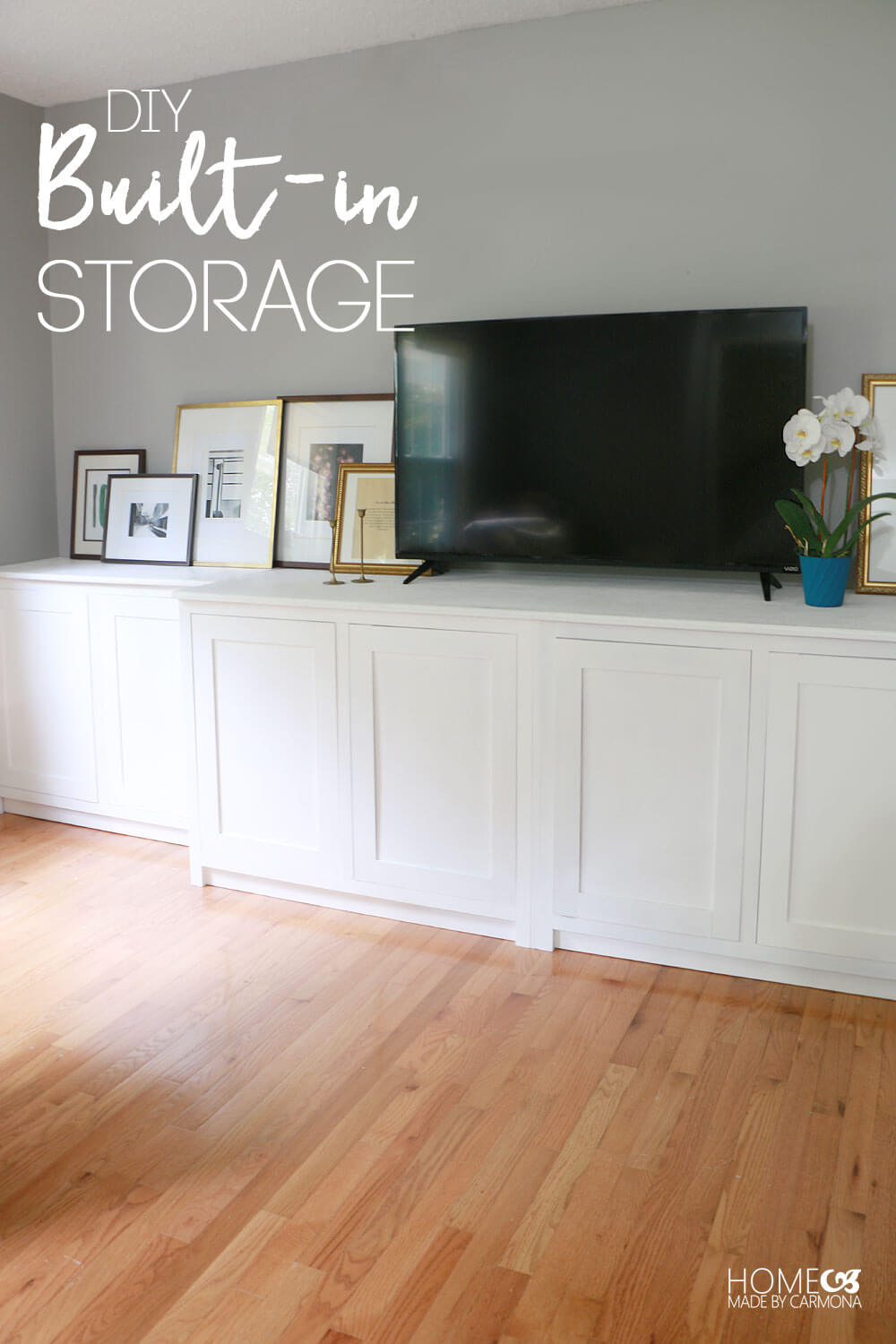 *This post is sponsored by my peeps at Kreg Tool. Ooooh yeah!
Since I first moved into this house I've been dreaming of having custom built-ins in this living room area.
That back wall is kind of plain Jane, and since I'm always in need of large amounts of storage (for games and what-not), I couldn't help but think what a phenomenal and practical design feature wall-to-wall built-ins would be.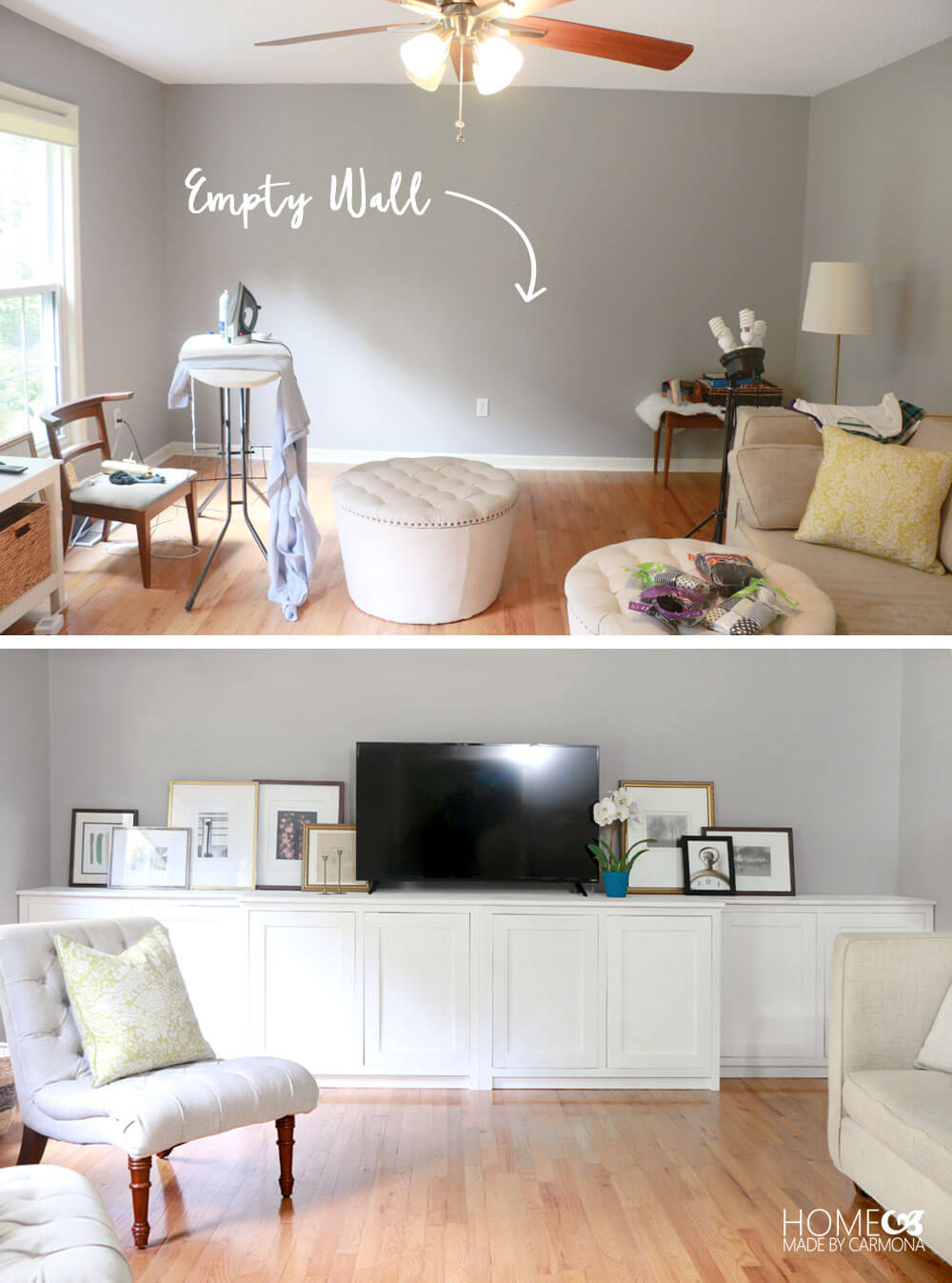 The base is the key. You can do the base as a stand alone, or add optional shelving above for a floor to ceiling built-in like I did here. Take a tour of the complete living room makeover and a closer look at my built-ins here.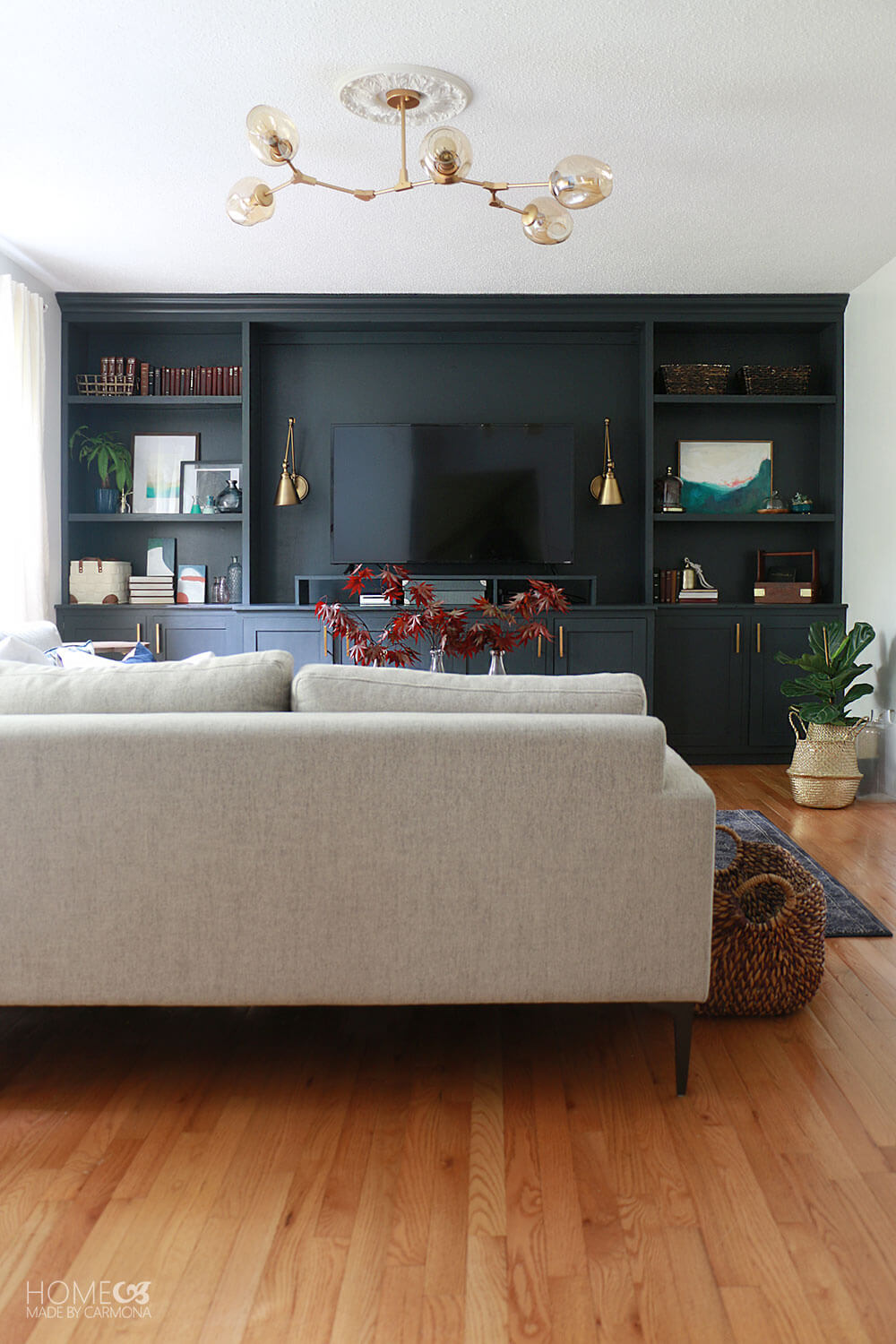 I'm sharing my the cabinet base plans over on BuildSomething, which is Kreg's amazing site for finding and sharing free build plans.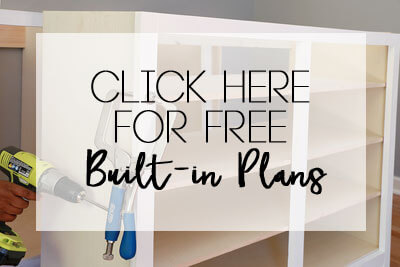 I have shared quite a few fantastic projects on BuildSomething over the years, and my skill base has grown quite a bit.
Granted, the proper tools and tool aids are what really makes this builder. 😉
You already know about my obsession with the Kreg Jig, it has enabled me to build so many pieces of professional looking furniture. Well I added two amazing new Kreg products to my list of must-haves.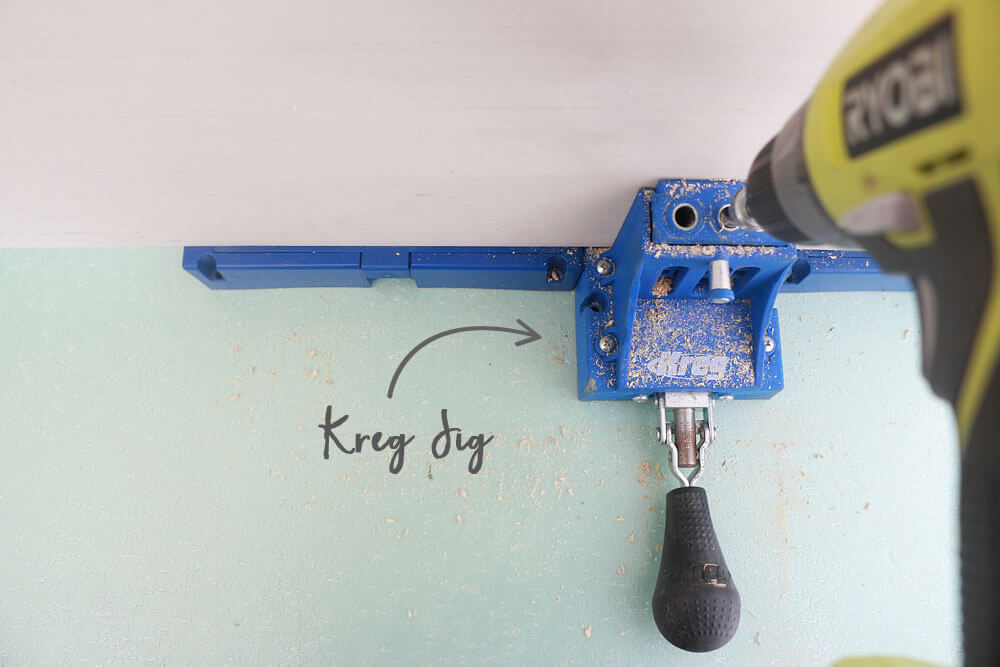 Accuracy of cuts can be a bit of a challenge when you have to clamp down your own rip guide, and cuts can take forever, especially when there are a lot of cuts that have to be exact. It is miserable. So when Kreg sent me their Rip Cut and Accu-Cut, I was pretty intrigued.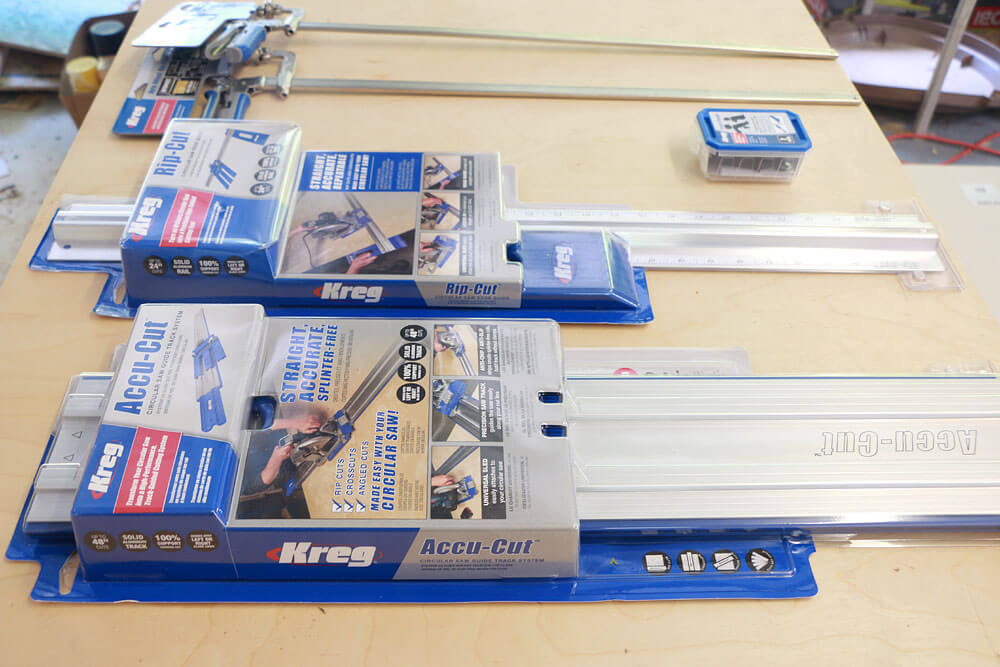 Guys, ooooooh my goodness. These bad boys are amazeballs! I cannot rave enough about them! I had what felt like a bazillion cuts for the DIY inset cabinet doors, and was seriously dreading it…but with the Rip Cut and the Accu-Cut I knocked it out in a third of the time it would have normally taken me.
Okay, so here is the deal with Kreg's Rip Cut; you attach your circular saw to the universal sled, and slide it onto the guide which runs along the edge of your wood. With the Rip Cut you can make rip cuts up to 24″. Which if you think about it, means you can cut pretty much anywhere along the length of a 4″x8″ sheet…because if you think you need to make a 40″ cut, well obviously you would just cut at the 8″ line from the opposite side.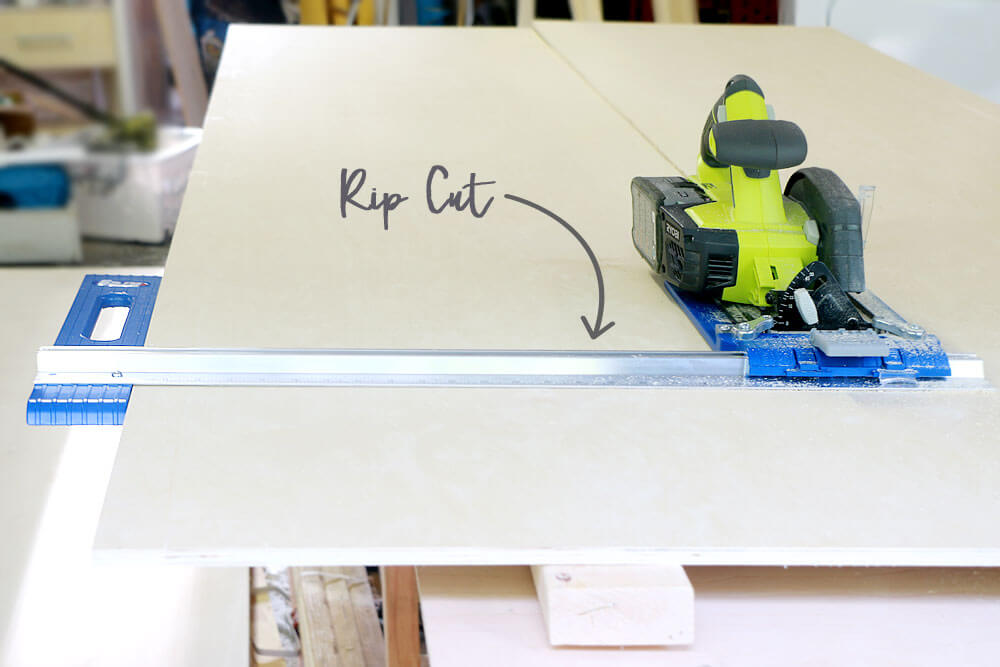 Then say you need to make cross cuts along the width of the 4″x8″ sheet, and it will be longer than 24″. That is where the Accu-Cut comes into play, it will span 48″ sheets.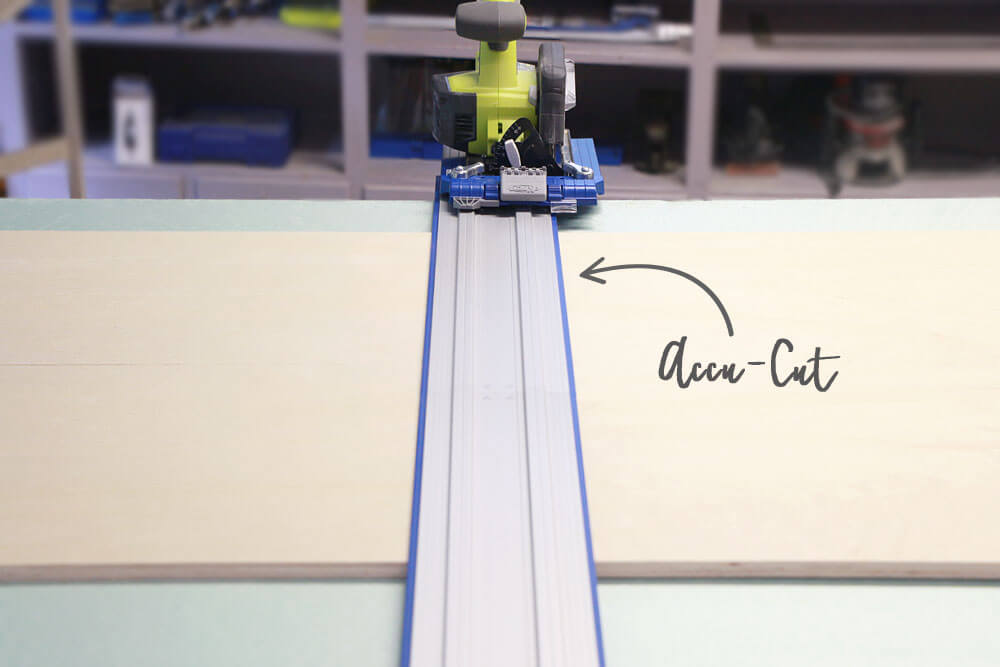 You just line this baby up along your marks, and that same circular saw sled you used with your Rip Cut just glides on the Accu-Cut and does it's thing. It is great for perfectly accurate cross cuts, and you don't have to worry about clamping things down!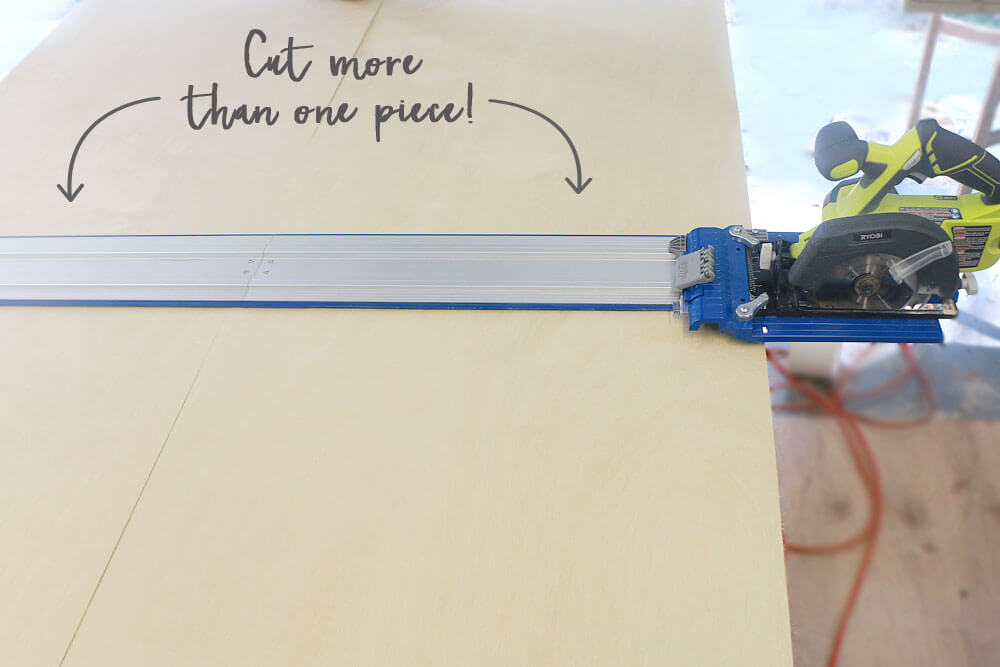 The best part? I lined up several wood pieces, and cut multiple boards at the same time! It took waaay less time to get the pieces cut, and it meant those pieces of wood were cut precisely to one another.
The proper aids have totally made me look like an expert builder, which is pretty exciting.
I'd love to know what you think of the Rip Cut and Accu-Cut, and share if there are any other tools or aids that have changed the building game for you.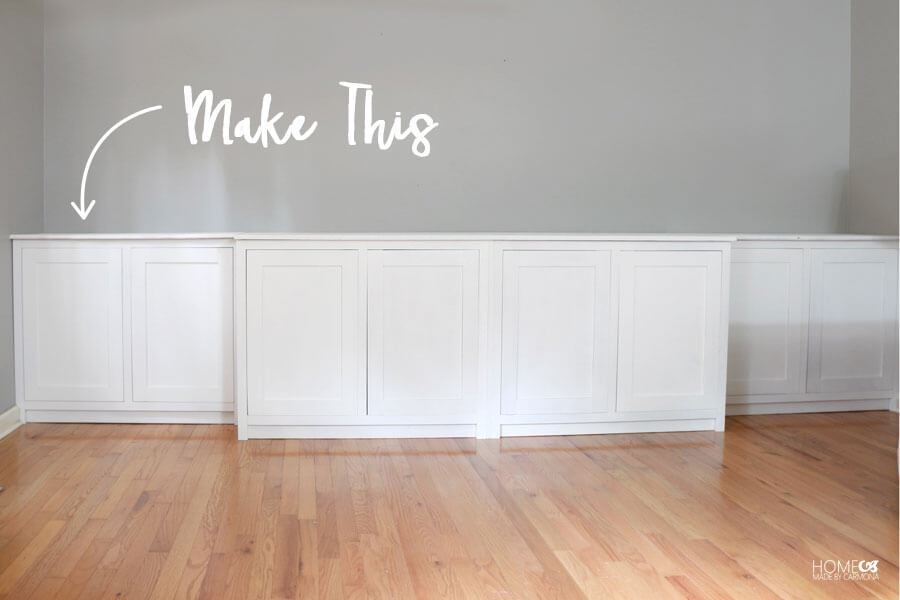 ---
*Thank you to Kreg Tool and Build Something for sponsoring this post and providing some of my favorite tools! While I have been compensated for sharing, I always only share my honest thoughts and opinions…that's just how I roll. 😉

[go_portfolio id="diy_gallery"]