Learn how to make this multi-functional coffee table! Great for puzzles, games, or just serving!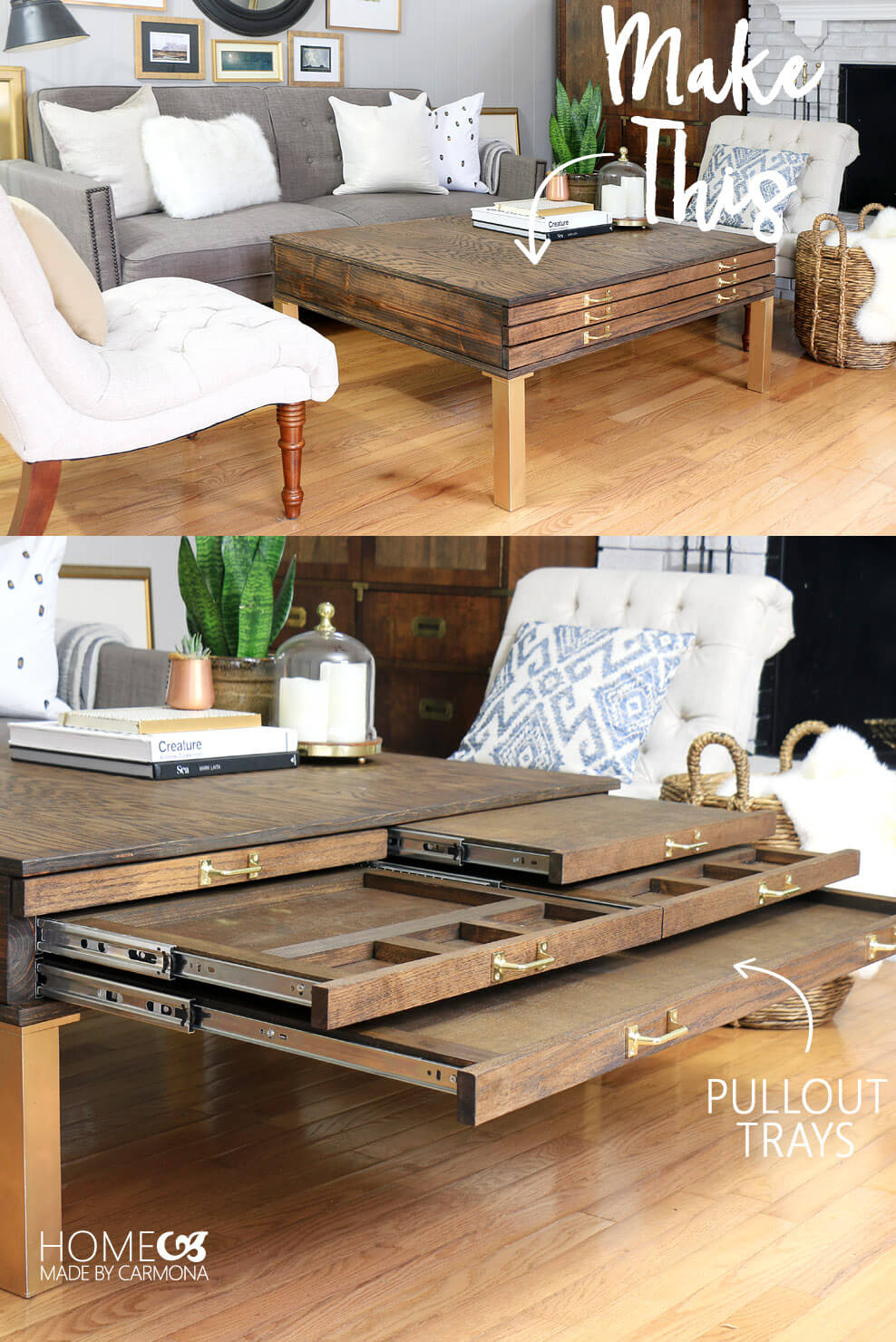 *This post is awesomely sponsored by Kreg! Woop!
Oh great, the movers totally destroyed my coffee table. What in the world would posses them to rip out the legs instead of unscrew them? Now I need a new coffee table…good thing I partner with Kreg each month to build my dream furniture.
The great thing about building your own furniture, you get everything you want. I'm sharing my full build plans on BuildSomething.com, Kreg's awesome user powered site.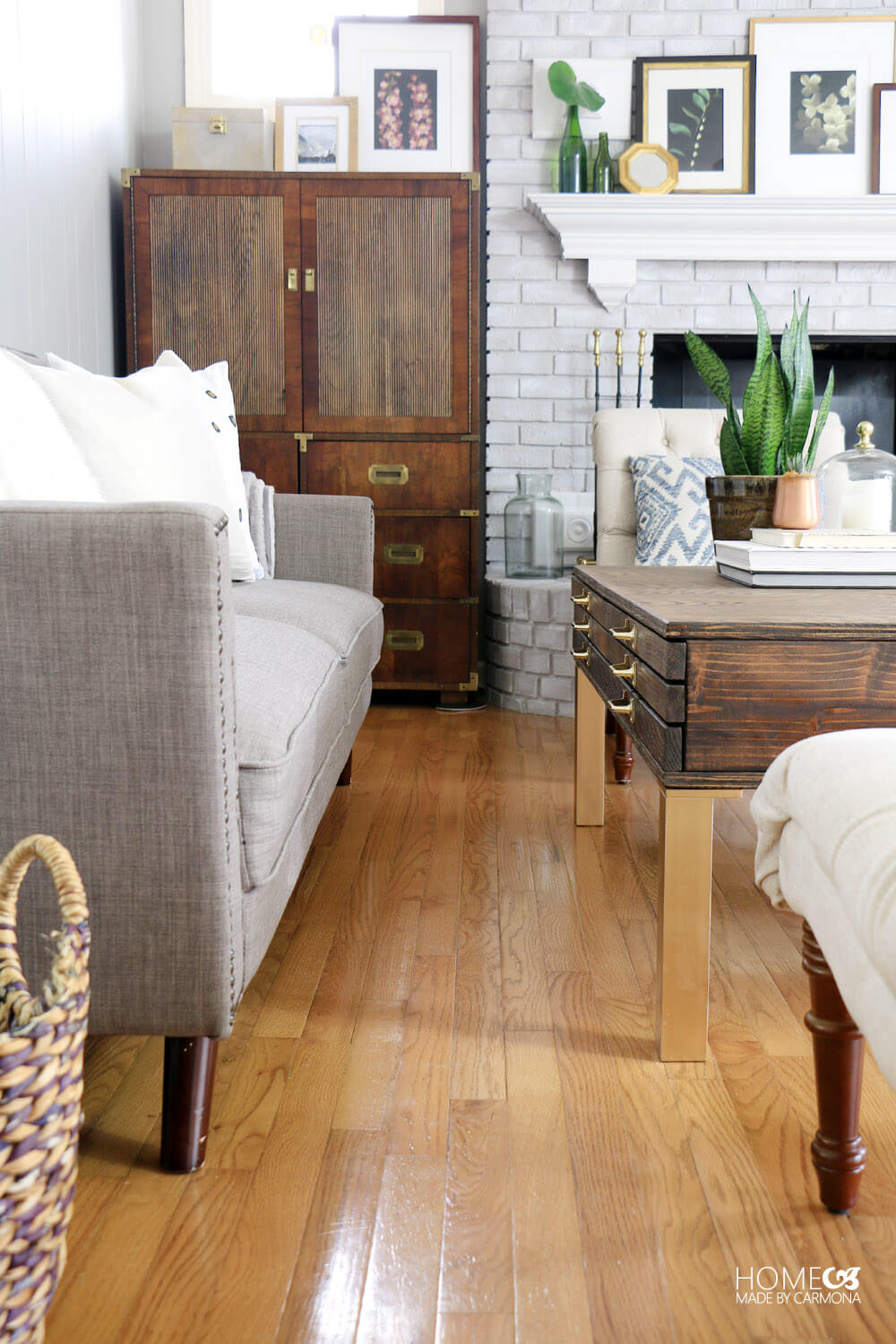 For this coffee table I decided to go with a style similar to a printer drawer style; it has the chic look I desire, but with all the storage I could need.
This coffee table would be the one my family would spend the most quality time gathered around. It has to function like a dream, but blend in with my decor as well!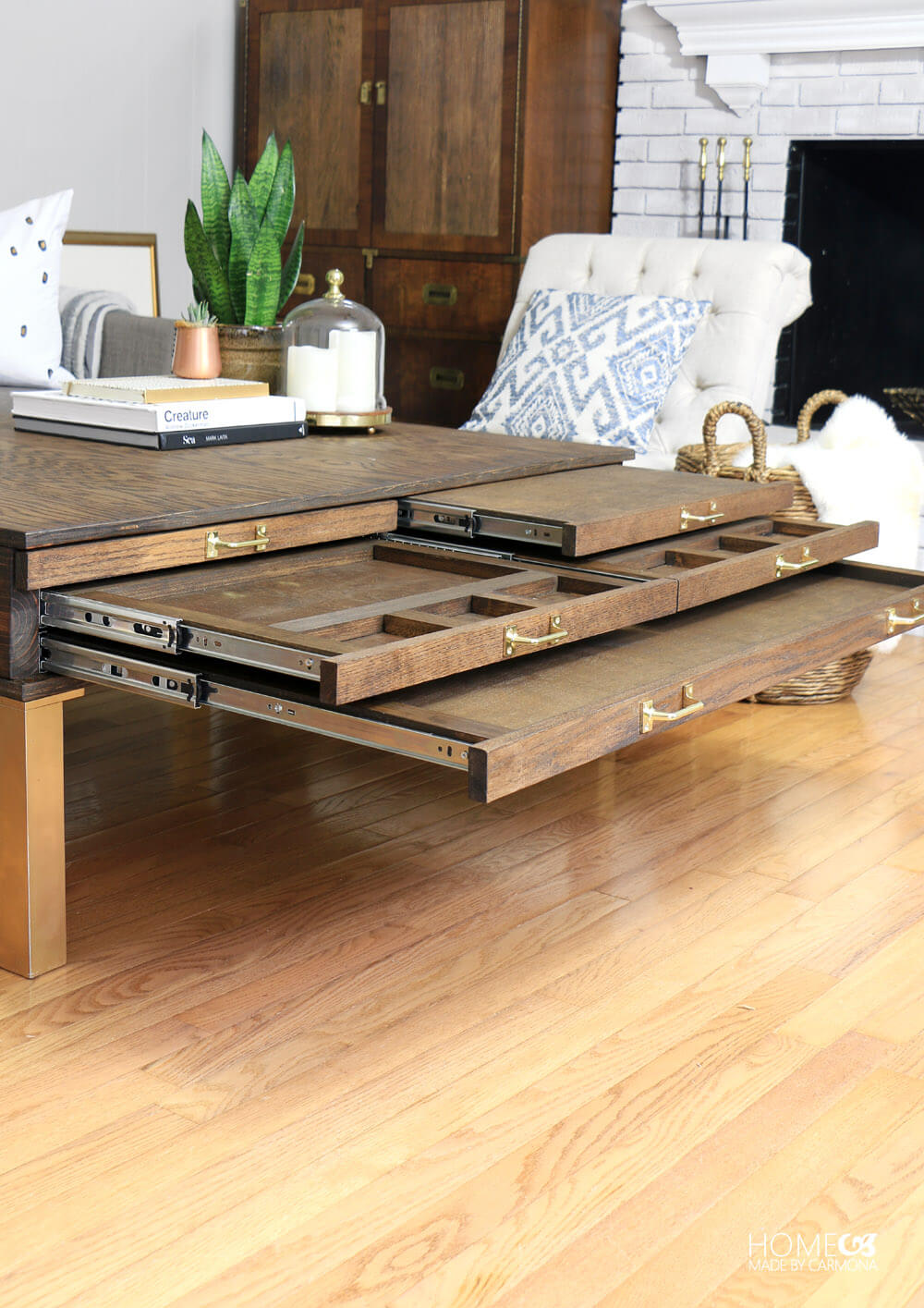 Let's talk about some of the ways you can use a coffee table like this:
Puzzle Storage
Nothing is worst for a puzzle lover than to discover your family has accidentally bumped the puzzle you have been working on for weeks, and now you are missing a few pieces.
For a mom, nothing is worse than constantly finding puzzle pieces while vacuuming, when all you want is a tidy room. Haha!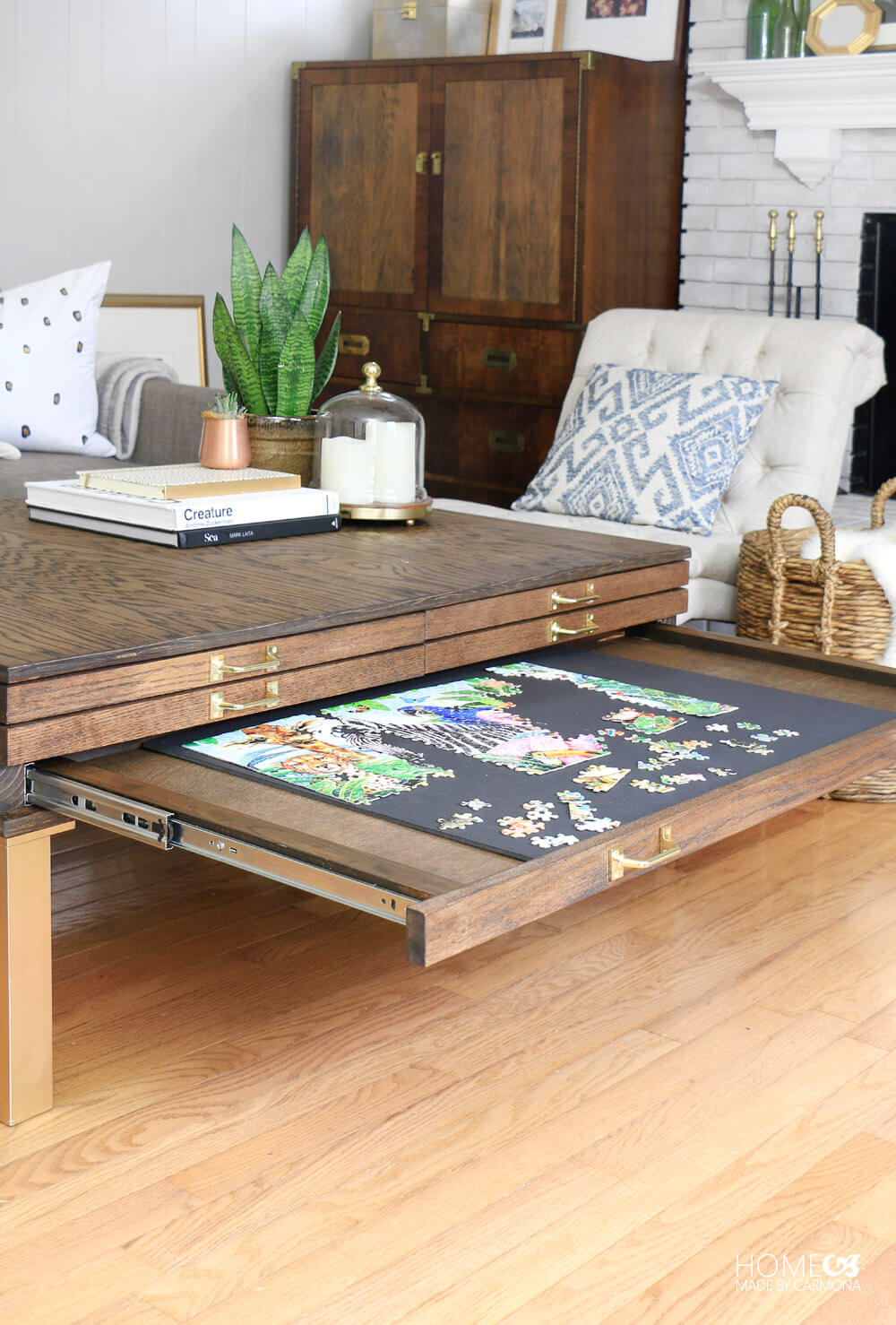 The solution? This bottom drawer has shallow sides that ensures no pieces are lost, and it is large enough to hold a variety of puzzles sizes. My daughter can do her puzzle right there on the pullout or she can pull the whole drawer out and move it to another space. Just to make the process easier, I also put a foam board inside (which is lighter than the drawer), and she can pull it out of the drawer while actively working on it.
Tabletop Gaming
I'm a total board game geek, and our family plays Eurogames, also known as "tabletop games" or "modern board games". These are not your mama's board games my friend! This one pictured below is one of my favorite games, "Agricola" by Uwe Rosenberg, and it needs more room than the average coffee table can provide.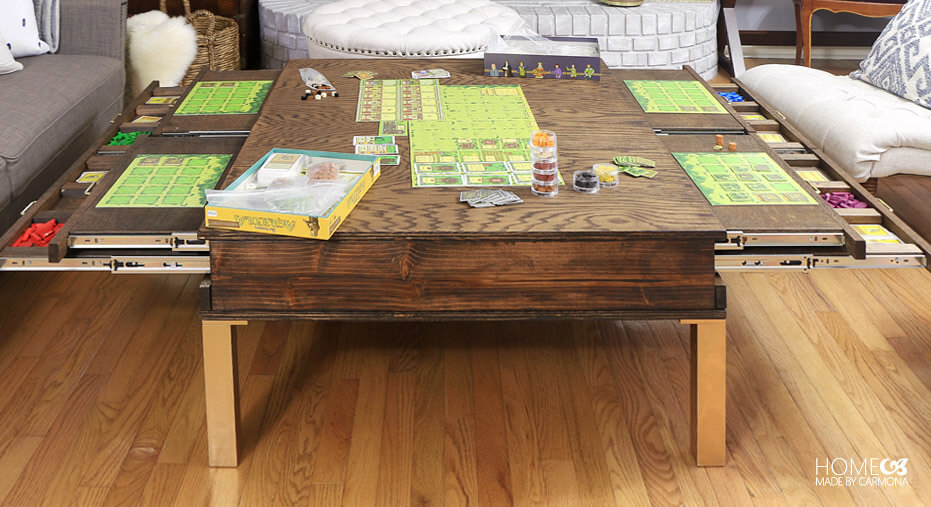 Many Eurogames take up a lot of space (even more than this one!), and although I designed this coffee to be a hefty 4ftx3ft  tabletop, it still isn't big enough for some of our games. Especially once all set up, cards all out, and pieces…these games need lots of room.
These pullouts were designed to be individual gaming trays, with the option of a compartment drawer below for miscellaneous pieces, cards, or pieces that are suppose to be hidden in some games.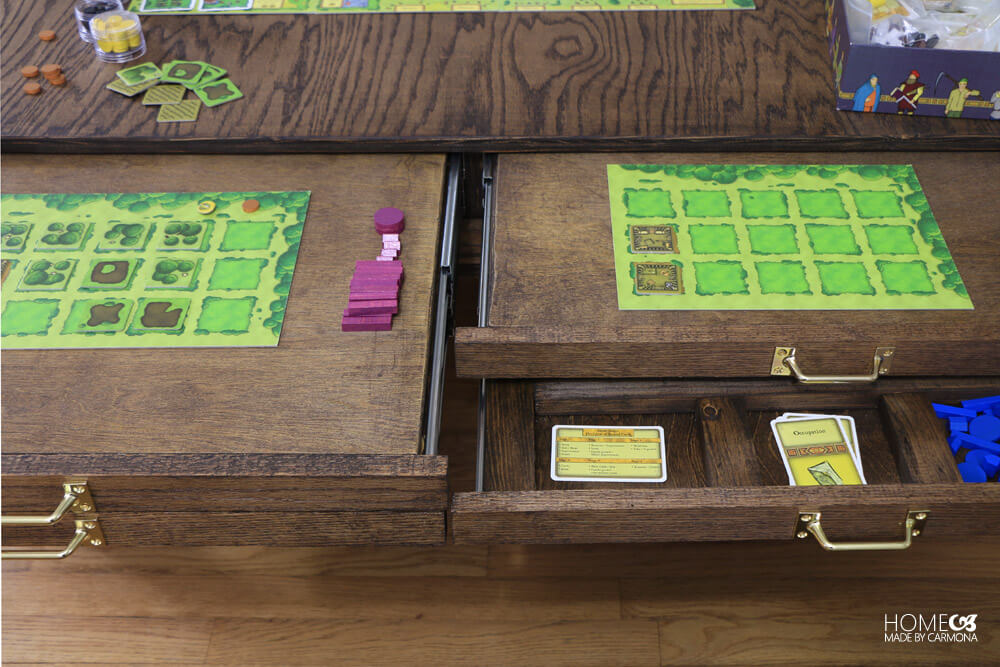 For the Gamers: A few important details to consider if you build your own
Height: This coffee table is actually higher than the average coffee table. Measure for the perfect gaming height for those who want to be comfy from a couch, but shouldn't strain their backs leaning down, only across.
Flush Pullouts: It may be tempting to make the top pullout a drawer…don't. In some games the players need to be able to easily see the full gameboard and all their opponents materials. If this isn't that type of game, then use the second drawer down. It has small compartments for gamepieces, and a larger compartment for gameboards.
Extras: Cup holders are a fun extra…my husband doesn't allow drinks near our games…but you could add a cup holder to the second pullout, or even the third!
Crafting
Sometimes the coffee table can get a little crowded, whether it is my decorative items, or maybe the hubs and I are playing a game that the kids would rather sit out and draw instead… either way, the pullouts can serve as extra space the kids can use for whatever project they are getting crafty with.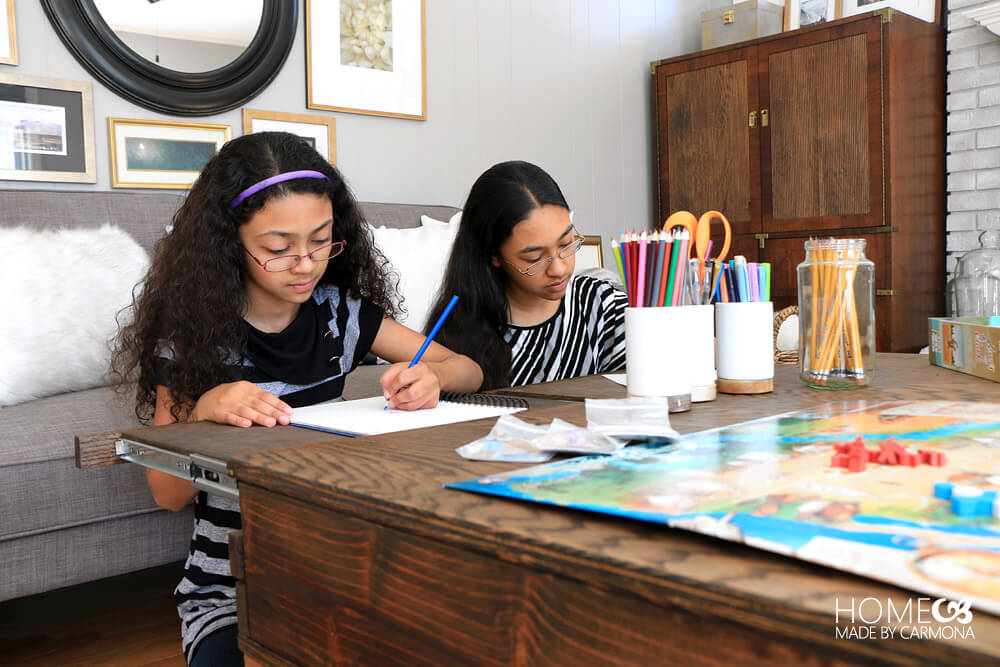 Serving / TV Trays
Then there are the big gatherings, whether it is over the holidays or just a social gathering with all our friends. Inevitably the TV trays have to be brought out from the basement because there are just too many people to seat in any one place. With this coffee table, who needs TV trays?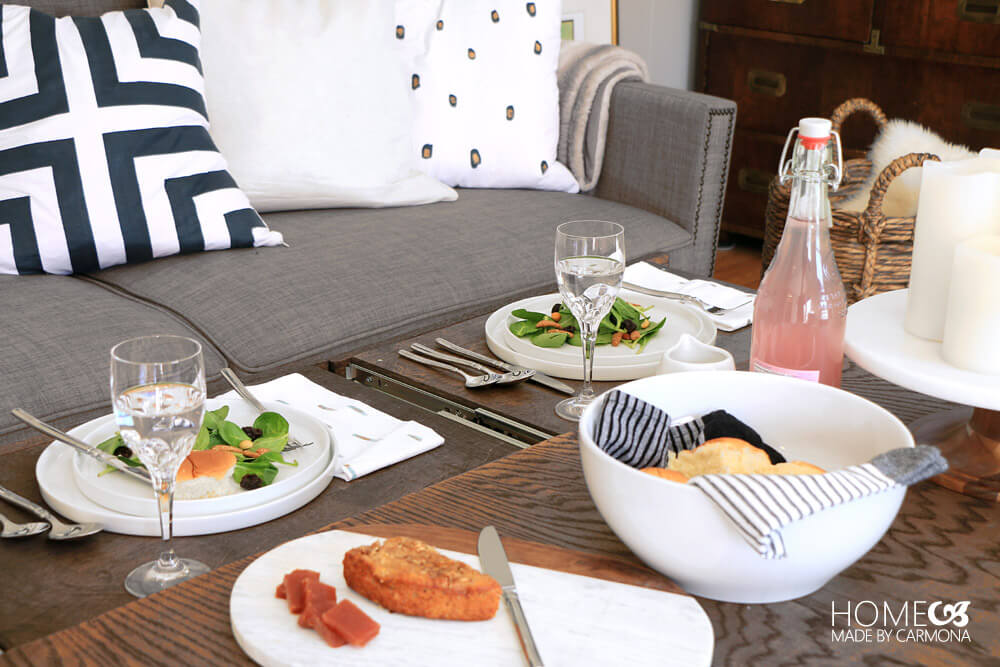 However you like to use your coffee table, whatever you need to store, this one has it all!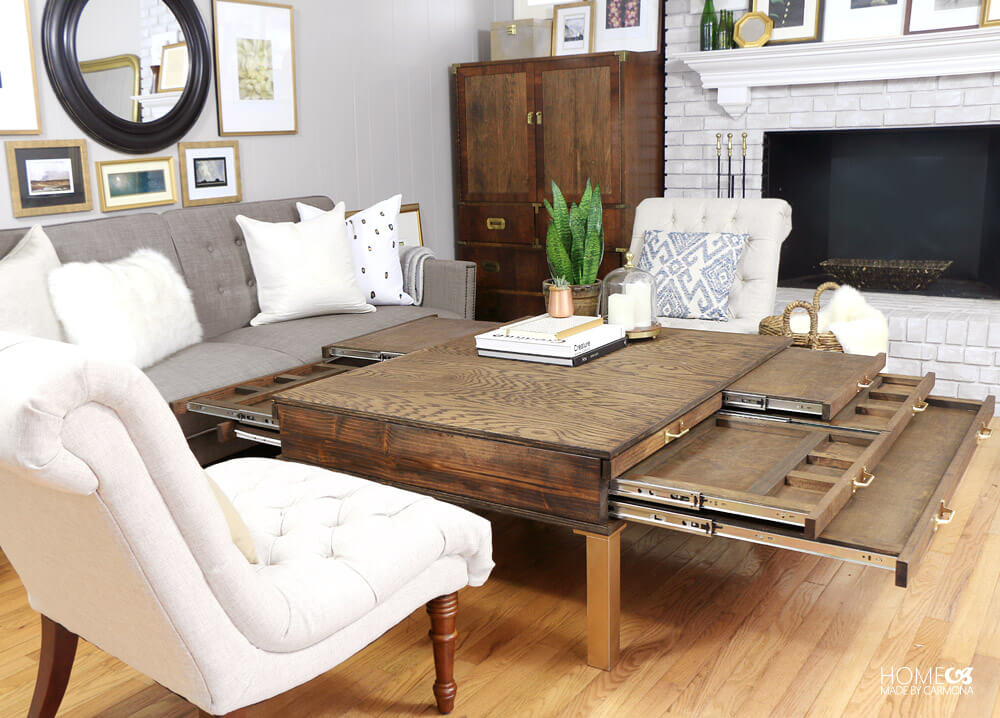 Want to Build Your Own?
The concept behind this build is quite simple, and if you're even a little handy it'll be a breeze!
It's basically just two thick hardy pieces of wood, the same size, with some side supports sandwiched in between.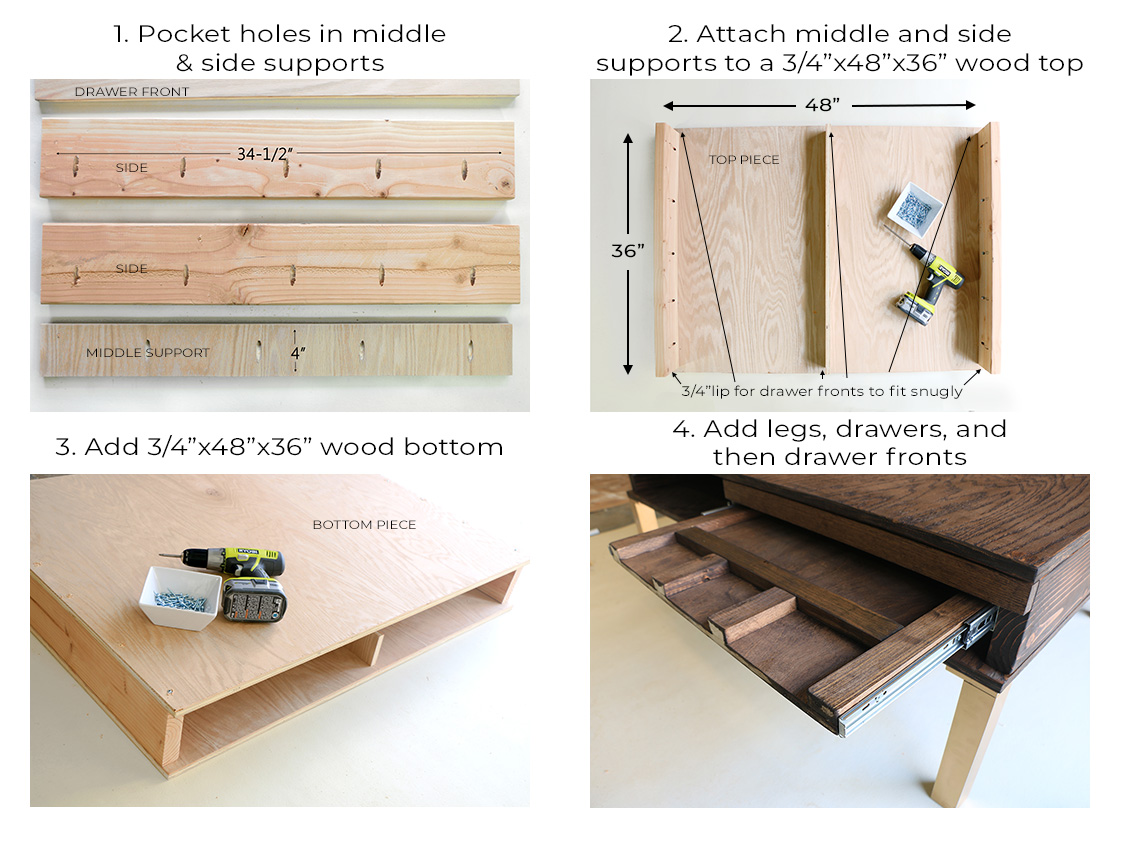 TIP: If you can add the drawer slides in step 2, it will be easier to install…harder to get the spacing exact, but definitely MUCH easier to install!
The drawers and pullouts are just simple plywood with a grid glued on (screws can be added from underside for extra sturdy support).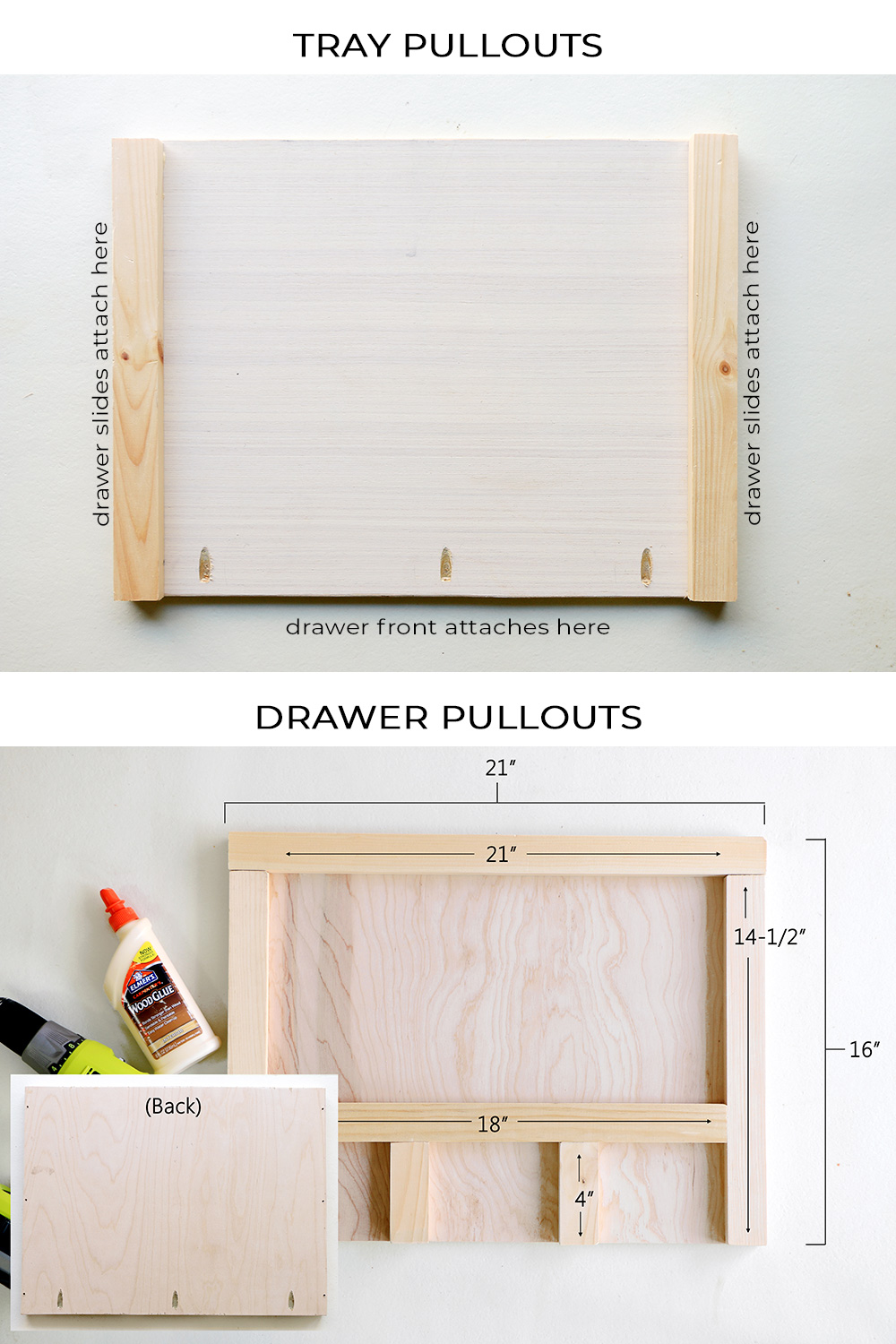 Need more details?  You'll find more detailed build instructions on my BuildSomething profile. But if you have any questions, please come back and ask here, because I don't check that profile very often.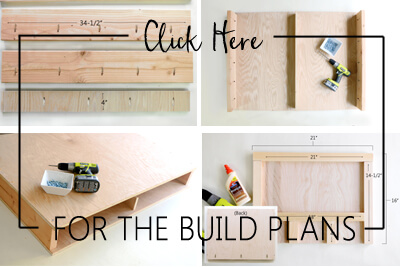 If you love this, or built it yourself, please share with me over on Instagram or Facebook by tagging me!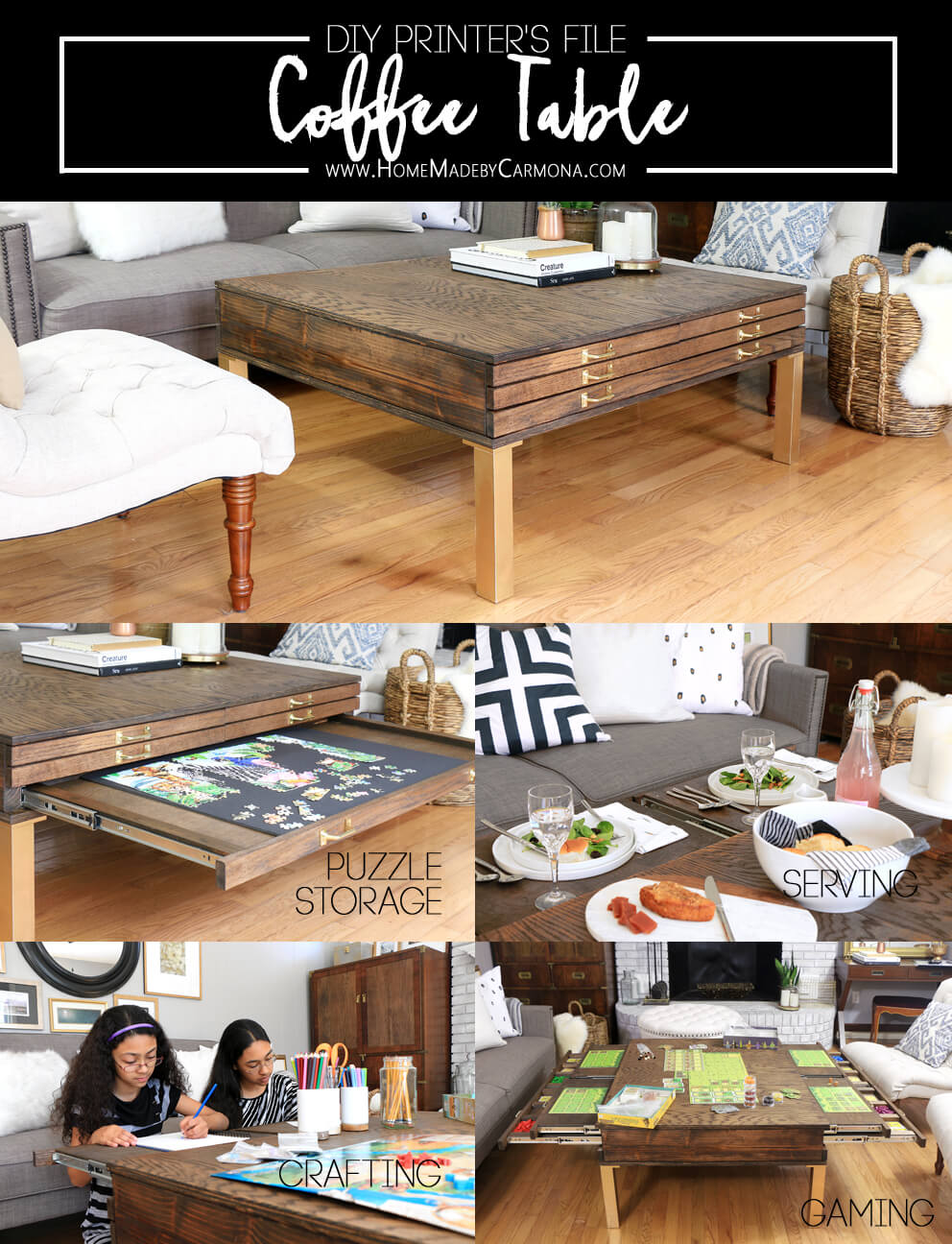 >FOR THE GAMERS<<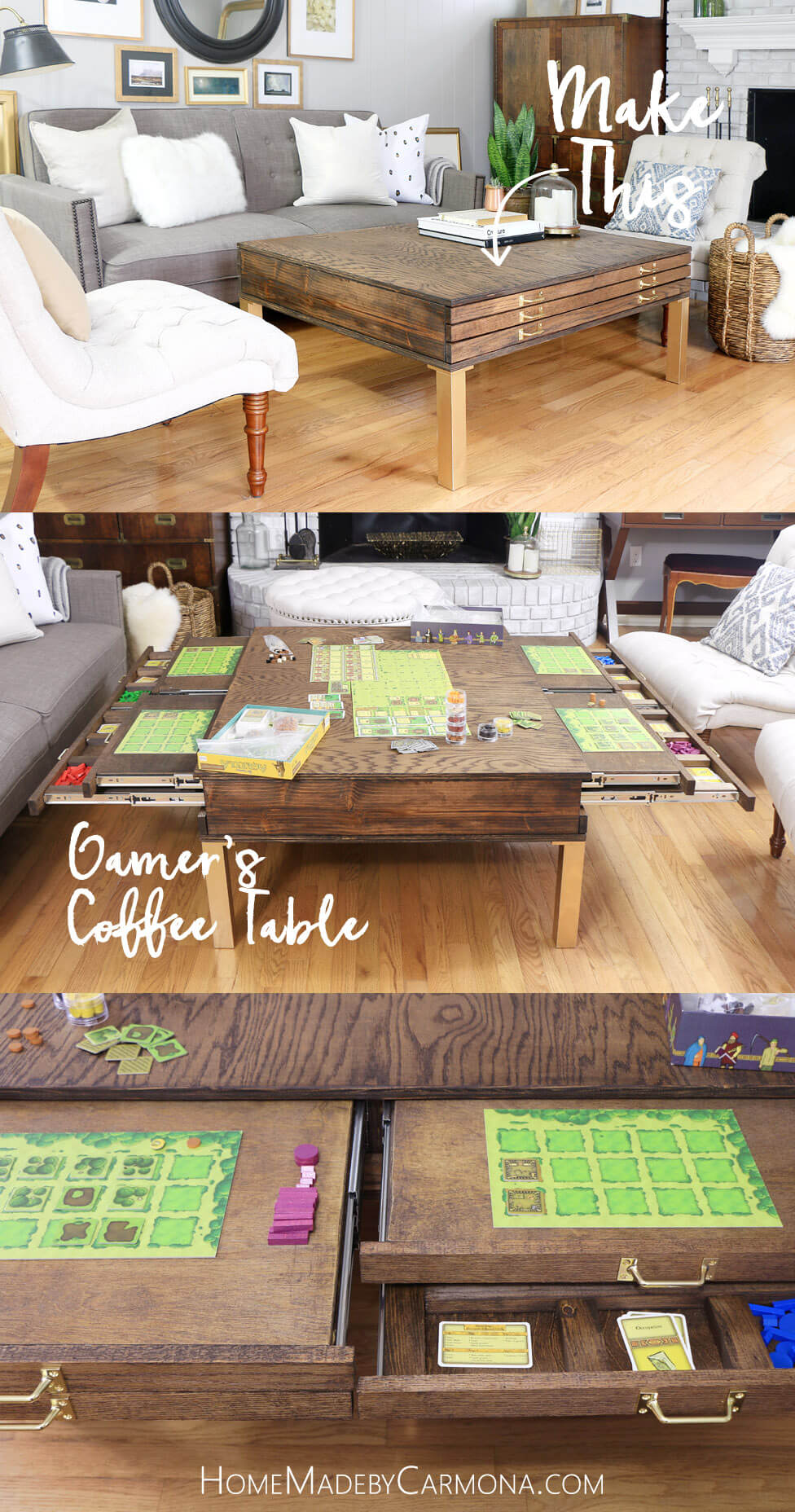 *This post was awesomely sponsored by Kreg. I received product and compensation for this post, however all the opinions, projects, and plans are my own.

[go_portfolio id="organized_gamer"]