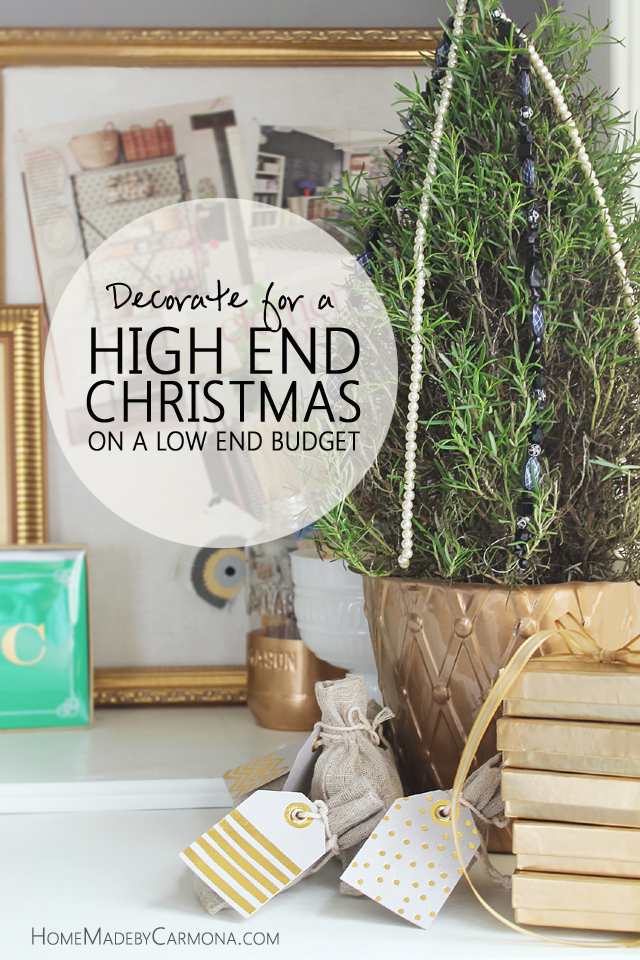 Who says you have to spend an arm and a leg to have a spectacular and gorgeous Christmas? Here are some tips that will make it seem like you have high end Christmas decor on a low end budget!

Decorate Your Own Ornaments
Clear dollar ornaments may be cheap, but after you are done with them they will appear as stunning as high end ornaments!
Learn how to make gold dipped ornaments.
Or even personalize ornaments like these.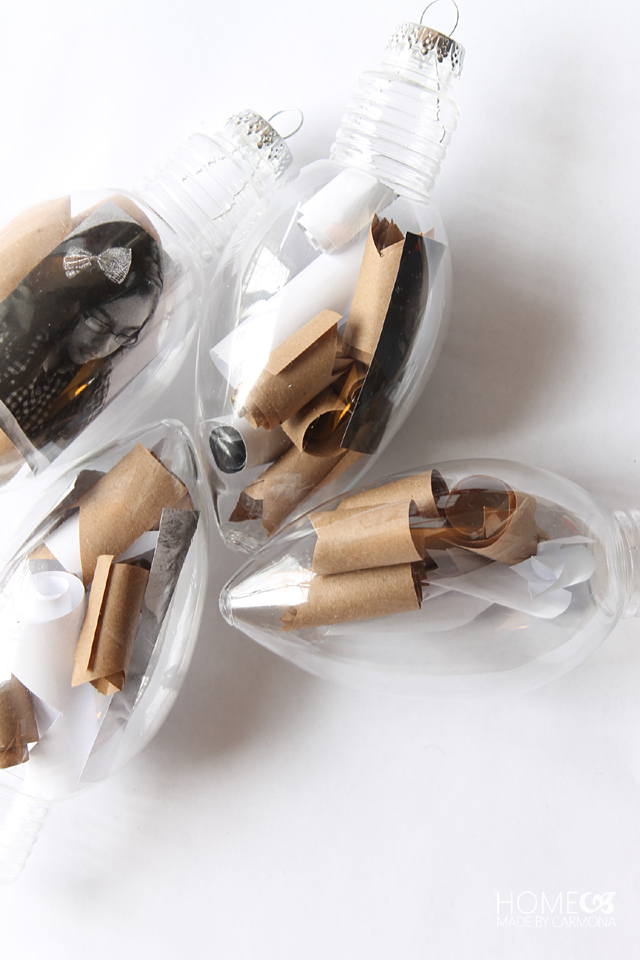 Candles Make for Year Round Decor
They bring in the scents of the holidays, while still being usable year round! Learn how to make gold dipped candle holders, or try these flameless luminaries on for size!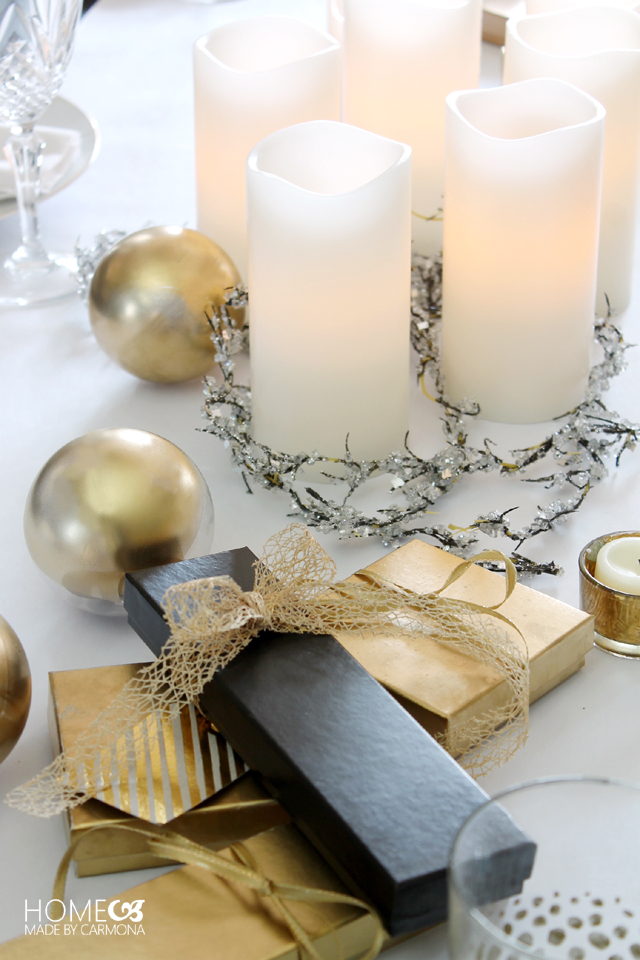 Faux Garlands
Did you know that out of season you can purchase beautiful fake garlands for between $10-$20? They also work year round. In the winter use it to dress your table, in the spring turn it into a spring wreath, in the summer turn it into a topiary, in the fall dress it up with pumpkins and gourds, then come winter hang it from your mantel!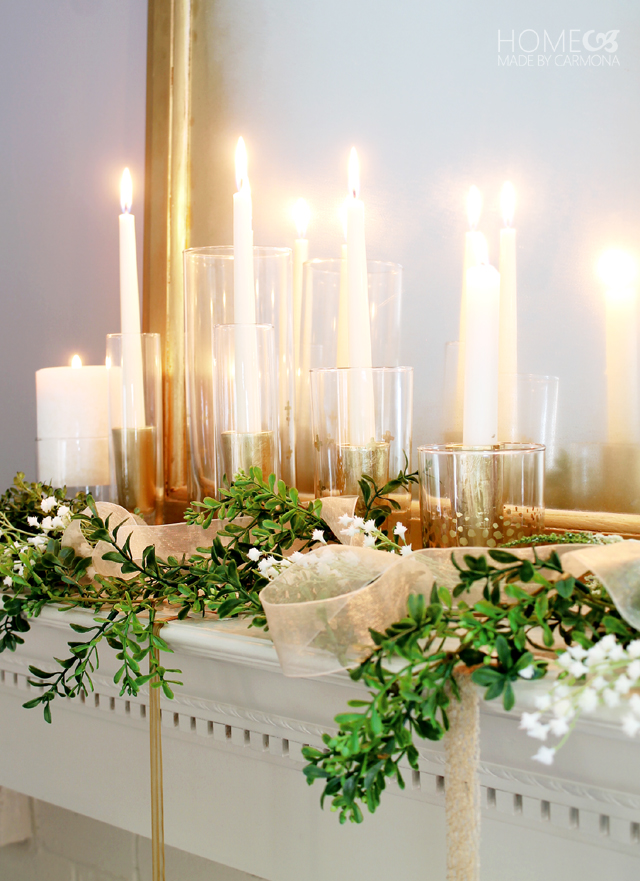 Adding Holiday Art For Cents
Don't go through all the hassle to unpack and hang new Christmas only artwork. Instead print out some of your favorite Christmas images, use some pretty washi tape (or spray paint some painters tape), and tape them to existing art. They area easily removed when the season is over!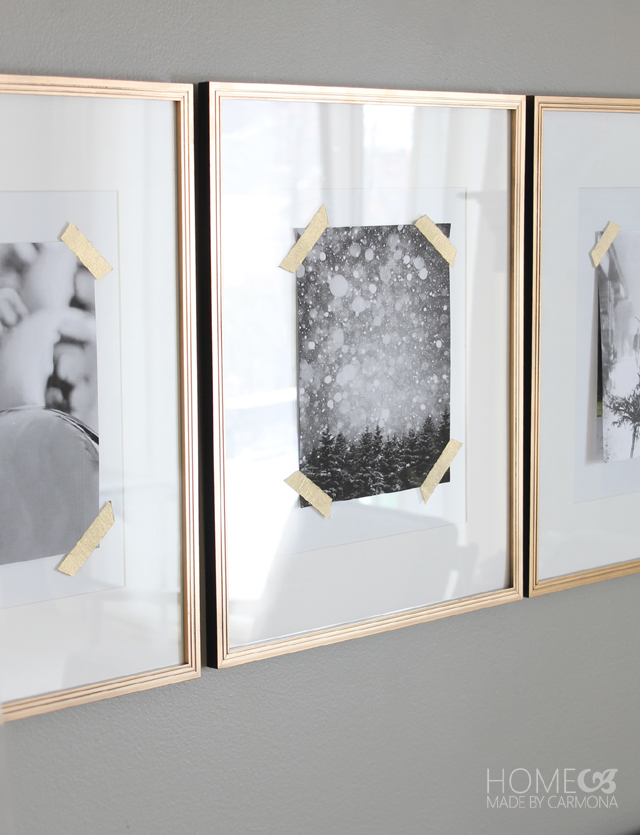 When You Can't Put Up A Tree
Some may be traveling over the holidays, or perhaps aren't in a position to handle a full sized tree this year. You can still enjoy (for much less) the greenery of a tree with a potted mini spruce, or even a rosemary bush.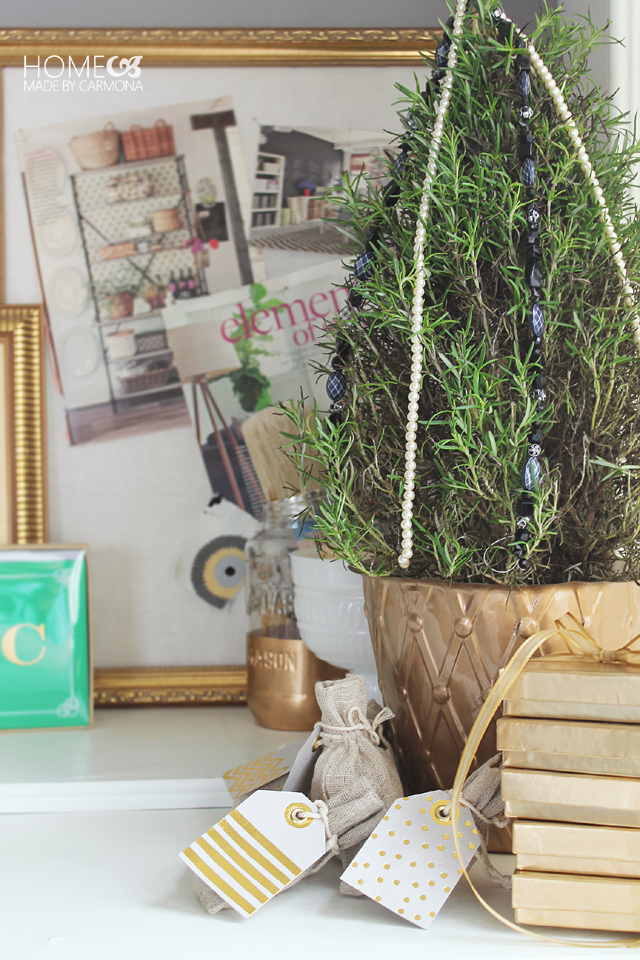 Make Your Own DIY Christmas Cards
You will be surprised at what you can do with some plain cardstock cards, a bit of creativity, spray paint, and wax paper! But don't stop there, use washi tape, or other fun embellishments to decorate your cards.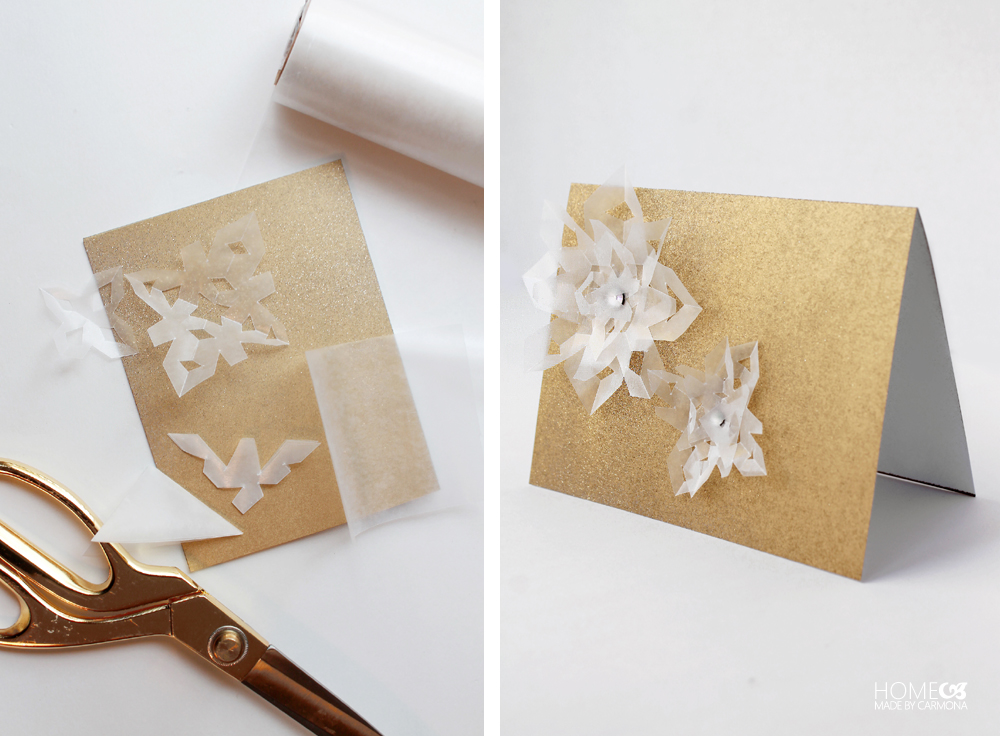 Focus On Traditions
Remember a beautiful house is wonderful, but it is the time spent engaged with one another where the memories happen. So make the time special! Make some fun memories  stringing popcorn garlands together, designing your own Christmas cards, making gingerbread houses, and more!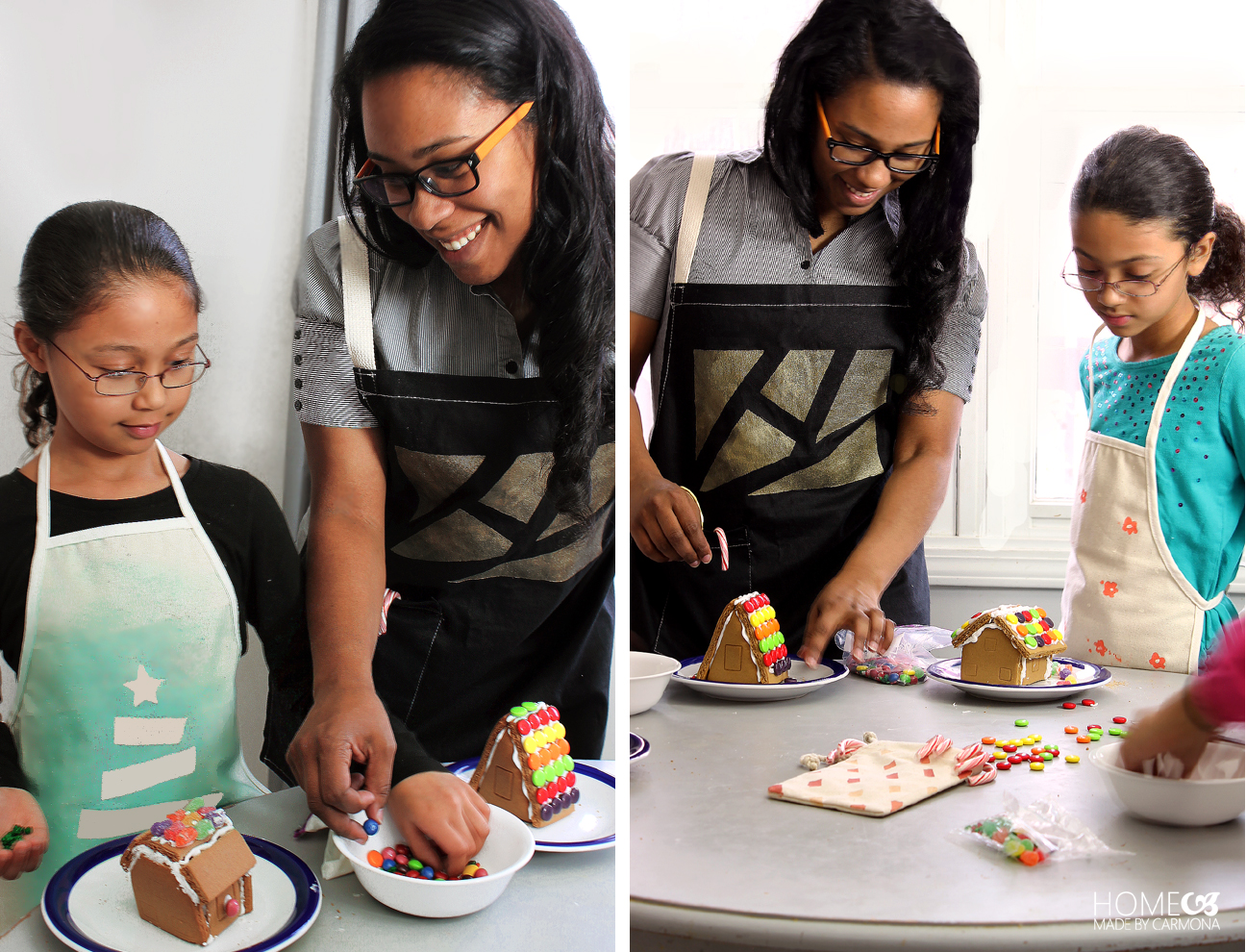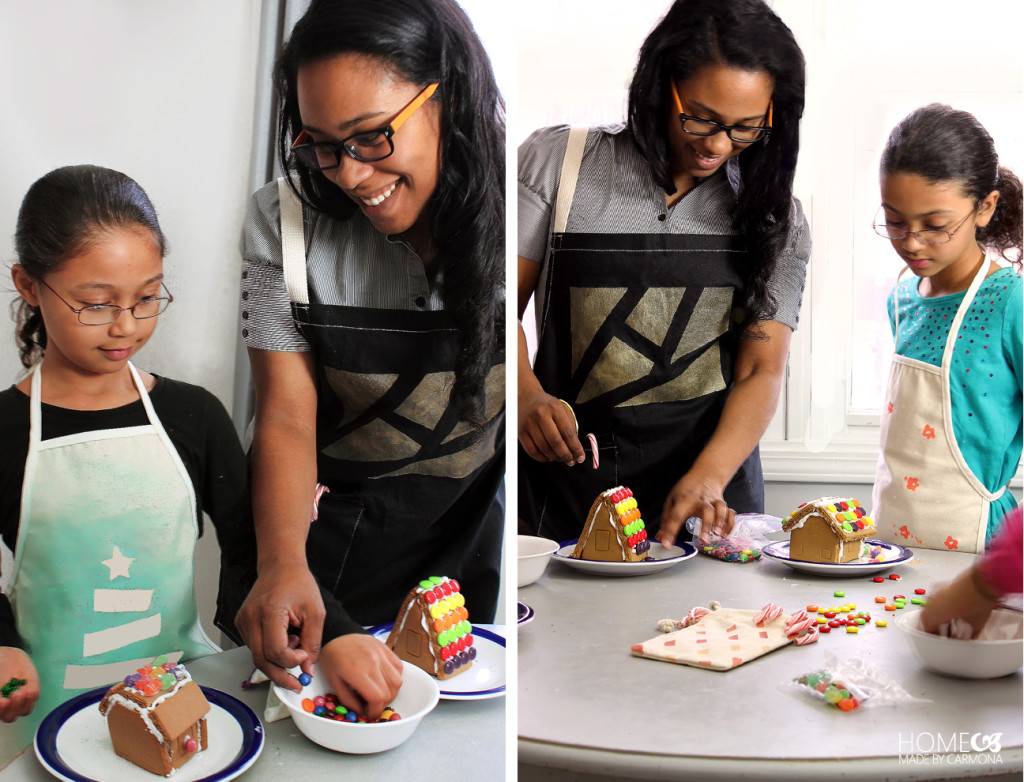 Have a Merry Christmas, and Happy Holidays!

[go_portfolio id="christmas_projects"]