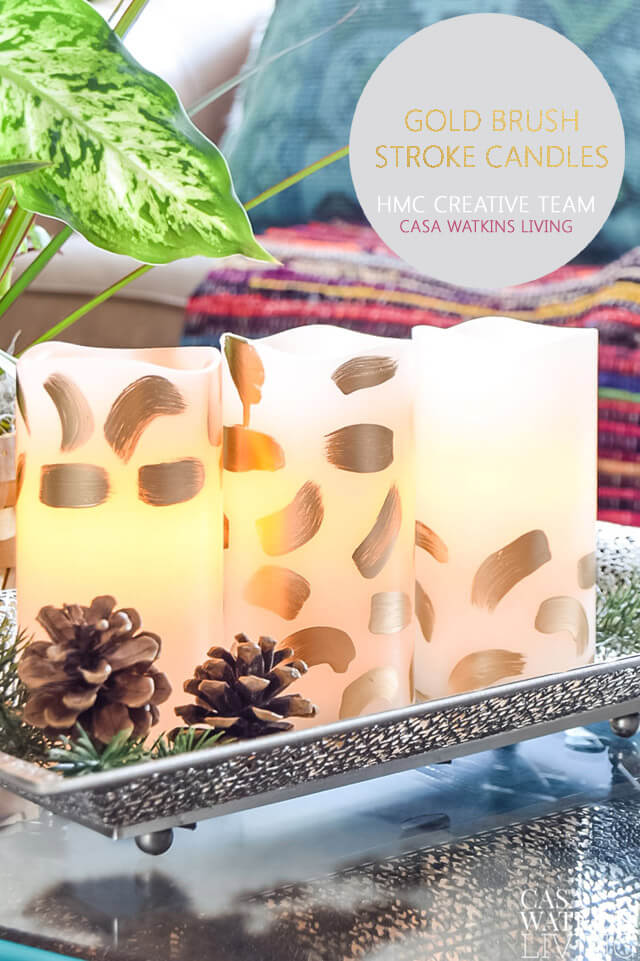 [left]Hi there! Stephanie from Casa Watkins Living again. I've been in the midst of holiday preparations and with all the tasks to be done, quick holiday diys have become my go to projects this season. Whether it's a quick update to last year's ornaments or a revamp of old holiday decor, the faster the better.[/left]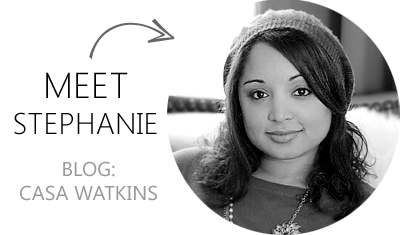 I'm excited to be back on Home Made by Carmona to share a quick project I completed on a set of flameless LED candles today! These DIY gold brush stroke candles will not only bring a bit of glam to your holiday decor, but it's definitely a safer option should you have little ones running around this season.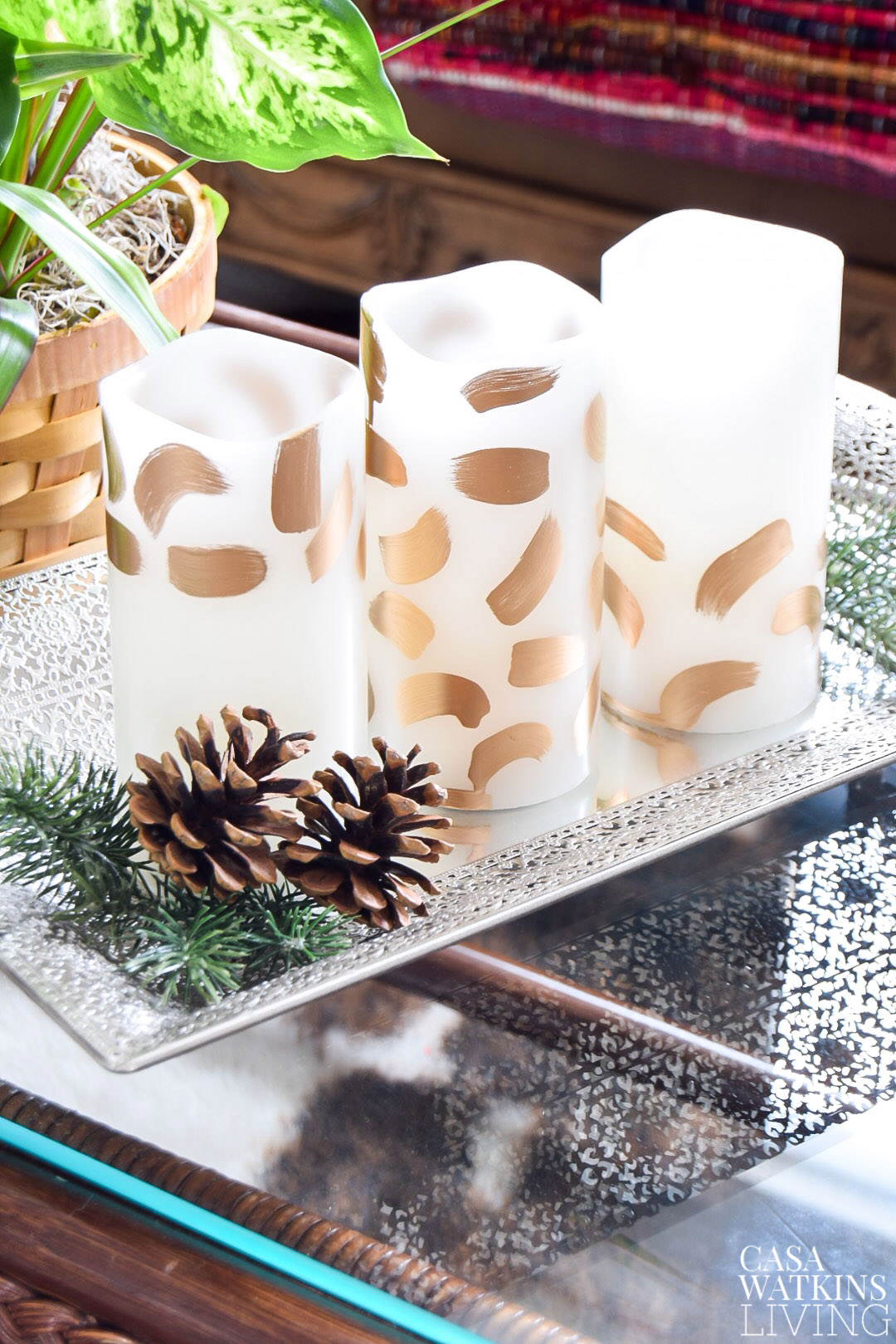 We often host guests for holiday gatherings and as a mother to two small children, I have to be mindful of the decor I set out. As a result, I tend to use a lot of flameless candles in my decor. I get to have candles in my decor without the worry that little fingers could get burned or something set on fire. Better Homes and Garden has a great set of 4 LED flameless candles. You can even bundle two together to make a DIY gold brush stroke candle gift set!
Start by dipping your brush into your gold paint and remove any excess. Too much paint on your brush will cause drip marks on your candle. Lightly pass your brush over the candle in swift brush strokes. Create a scattered effect with the brush strokes and change the direction of the strokes as you paint. Make long or short strokes, but be sure to use about the same length to each stroke. Be creative with the placement of your brush stroke design. I painted brush strokes on the top of one candle, the bottom of another, and then over the entire candle on a third candle.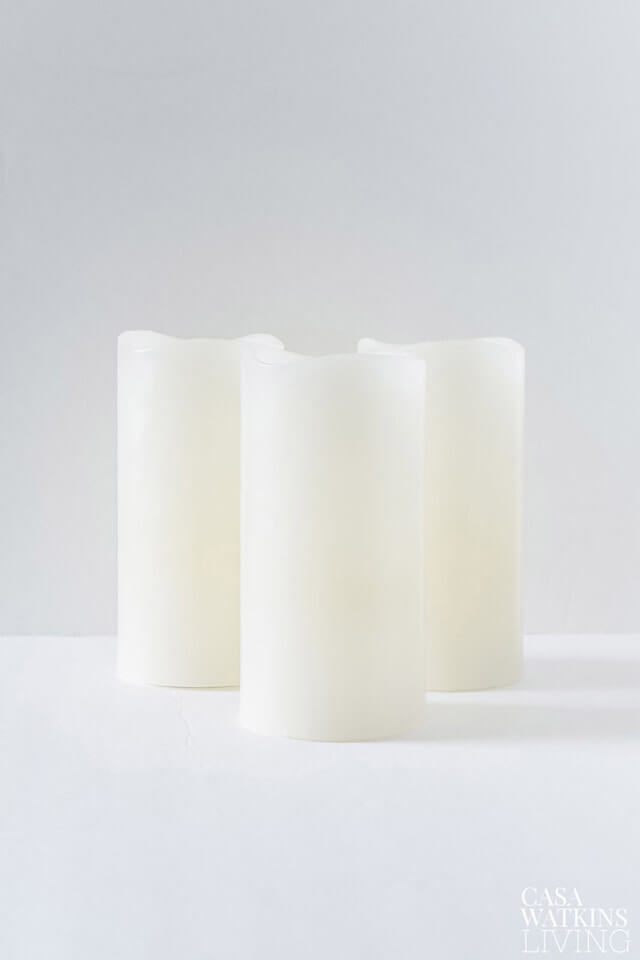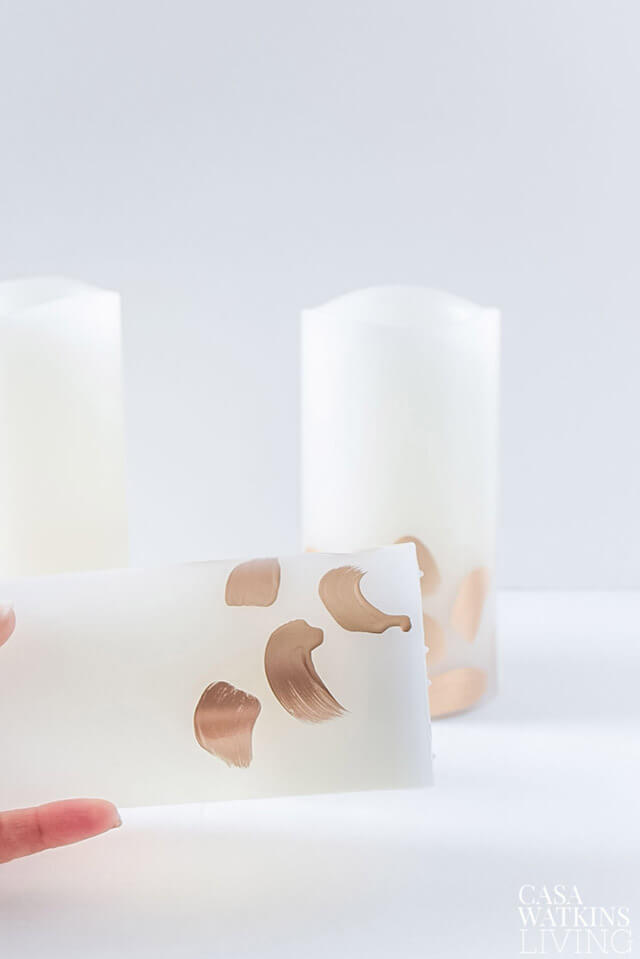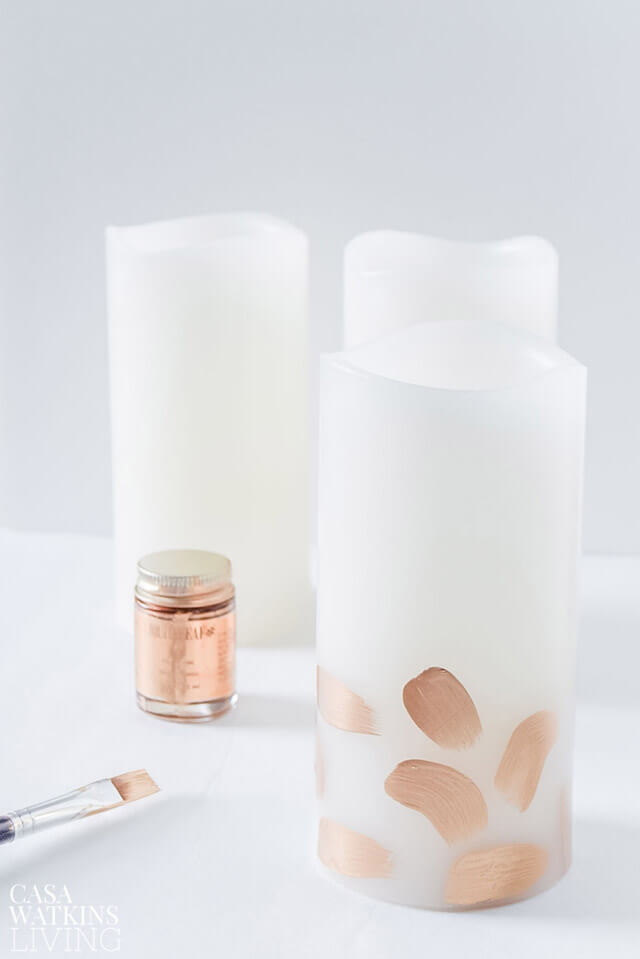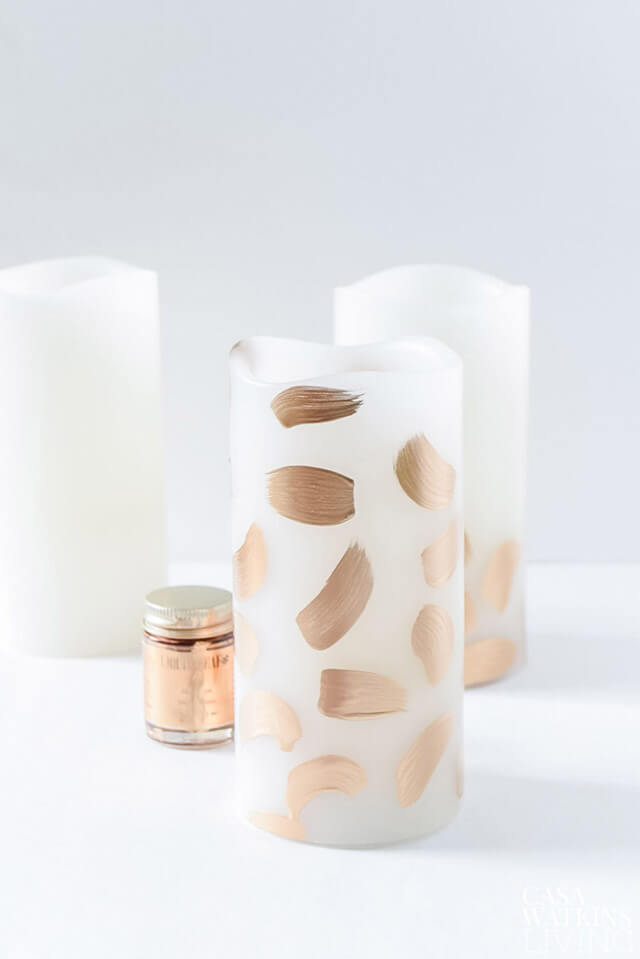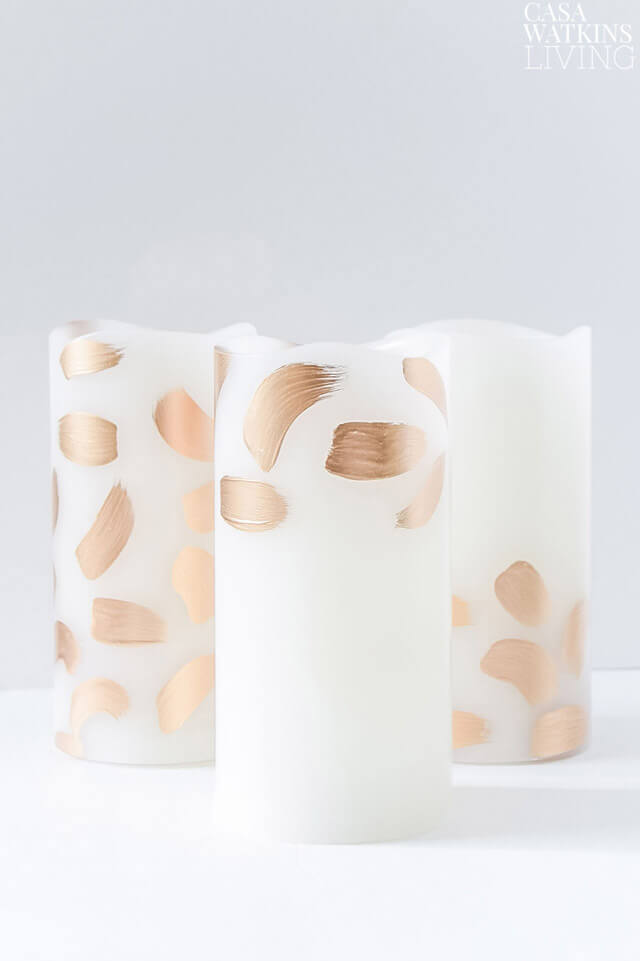 After your candles have dried, place your candle set on a tray and surround with a small amount of seasonal flair. I added a few sprigs of greenery and pinecones for a wintery set. Use dried citrus fruit for a summer vignette or mini pumpkins for fall. I can't wait to use some fresh florals this spring! The brush stroke effect crosses all design styles and seasons so you'll have a blast creating vignettes for each season.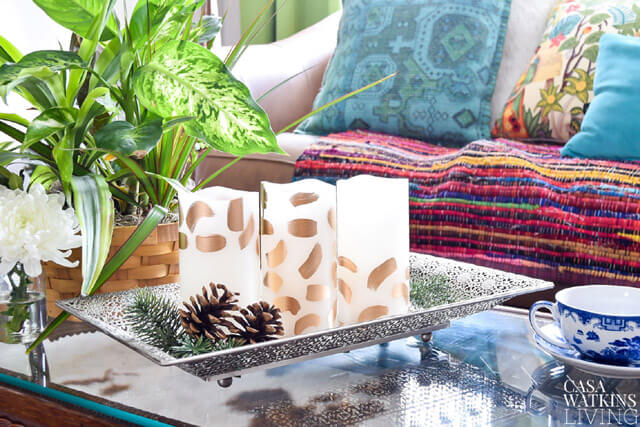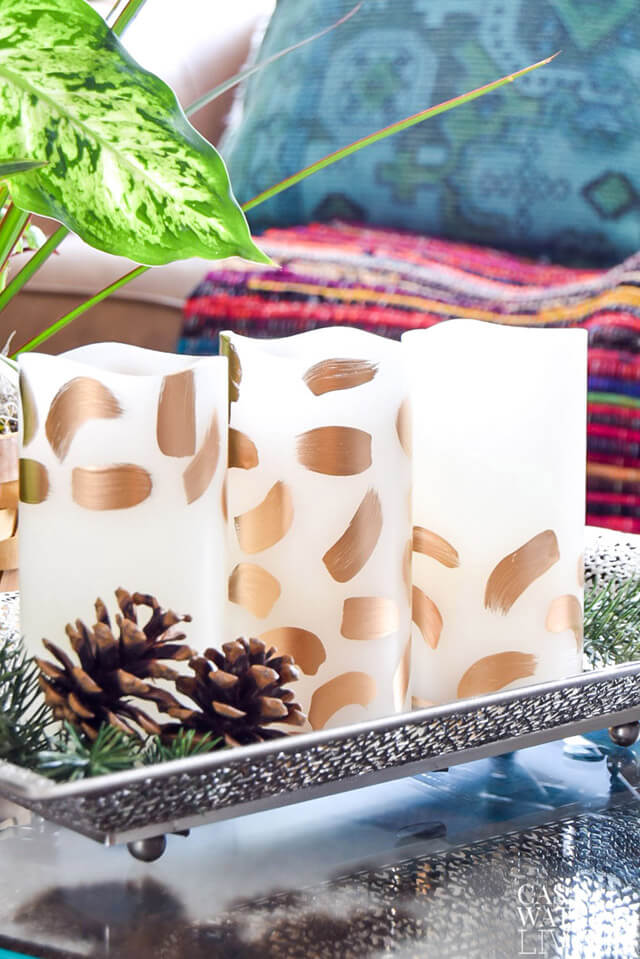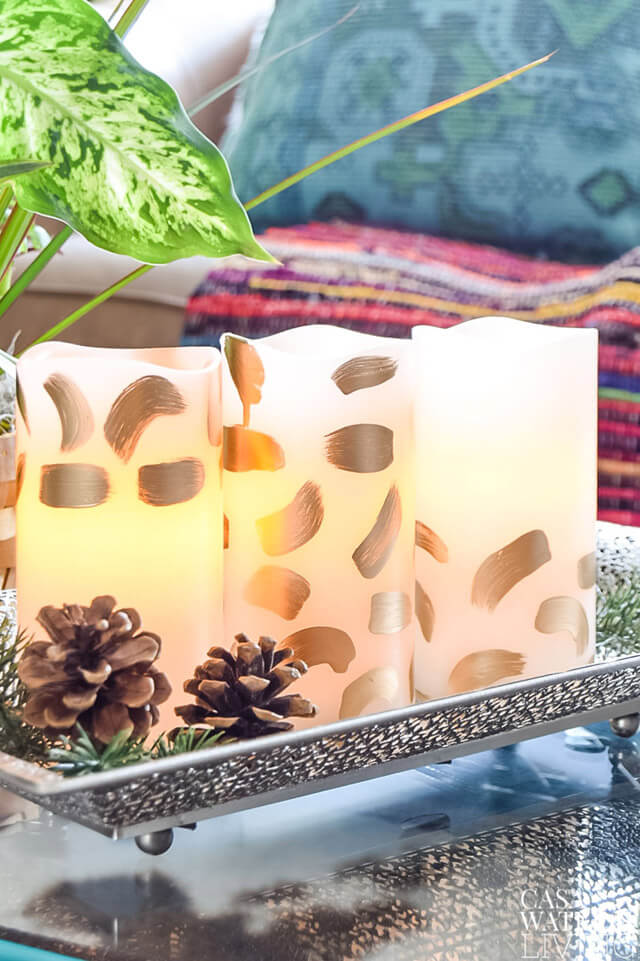 These candles have a 5 hour timer feature which is perfect to use when entertaining. Simply set it and forget it! For more festive decorating ideas, check out my holiday home tour full of color and global vibes. Wishing you all a wonderful holiday season!
FOLLOW STEPHANIE @