The beauty of the holiday season lies between the place where nostalgia meets magical delight, amid cozy feelings of warmth and togetherness.
Welcome to my simple, subtle, and nature inspired holiday home! I hope you will enjoy this Holiday House Walk! A sort of virtual 'parade of homes' hosted by Jen Rizzo (who is stop #1 on this parade of homes).
And I'm honored to have my tour sponsored by my friends at Kirkland's, where I shopped all my holiday décor! (Affiliate links contained below).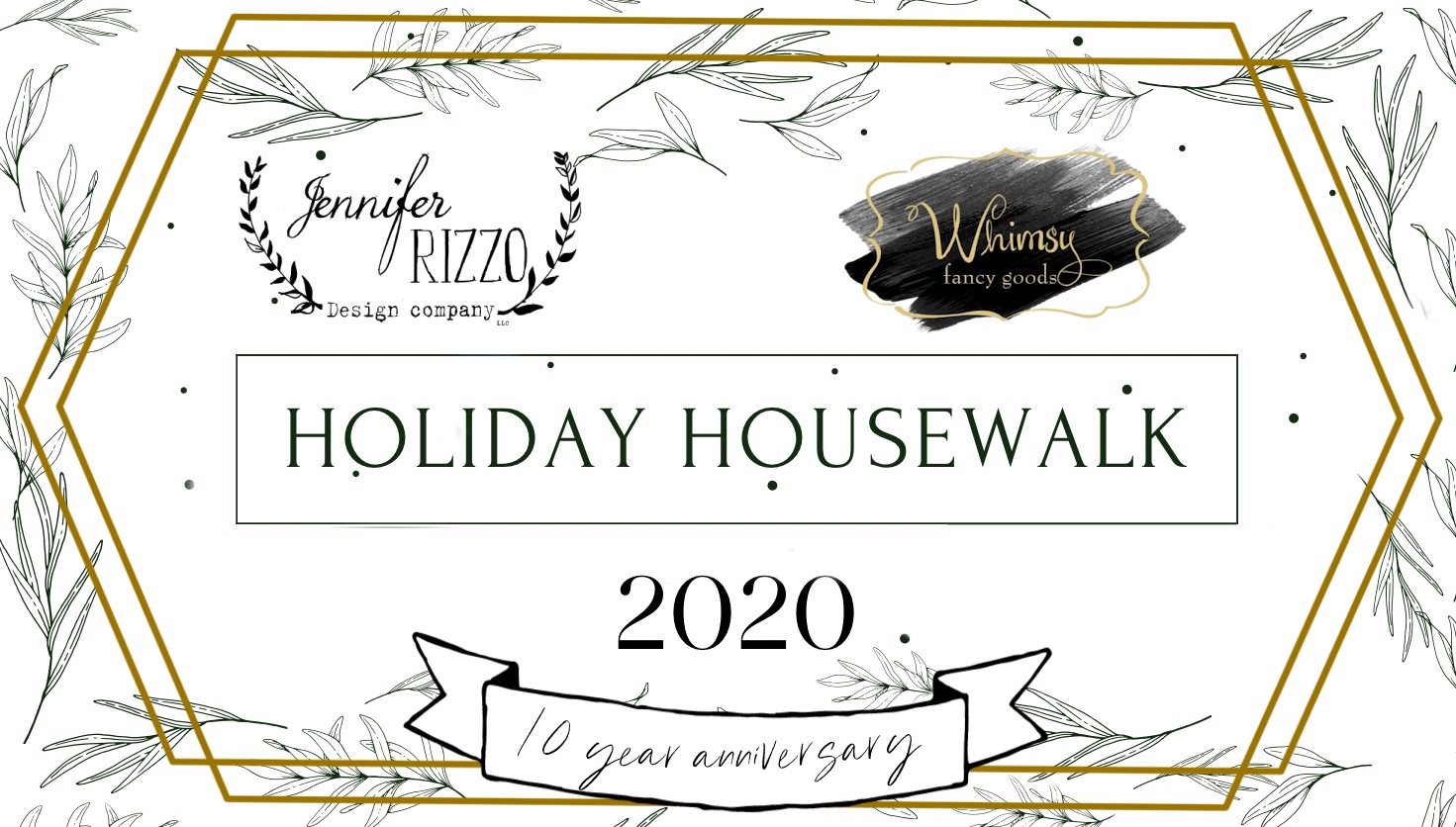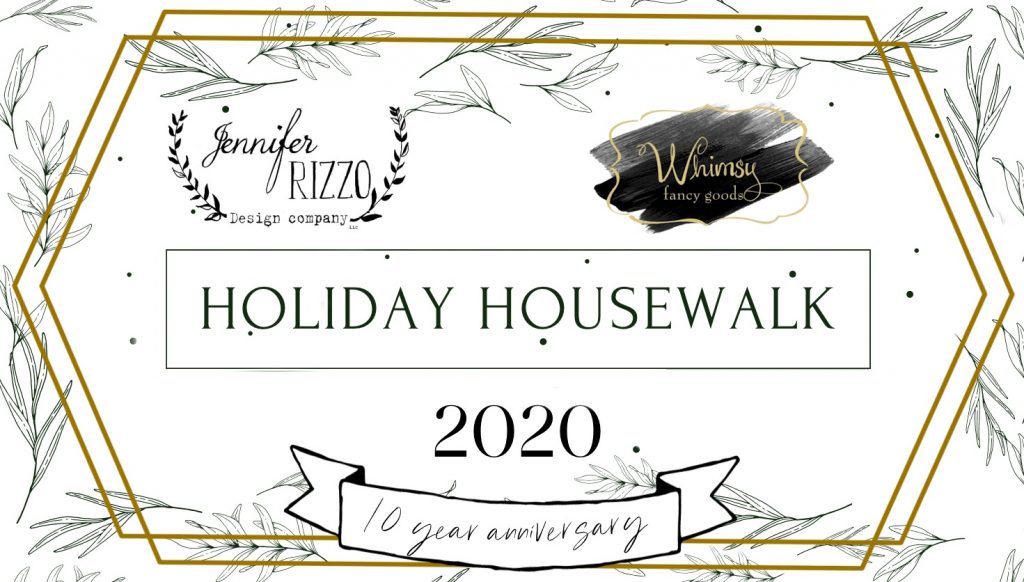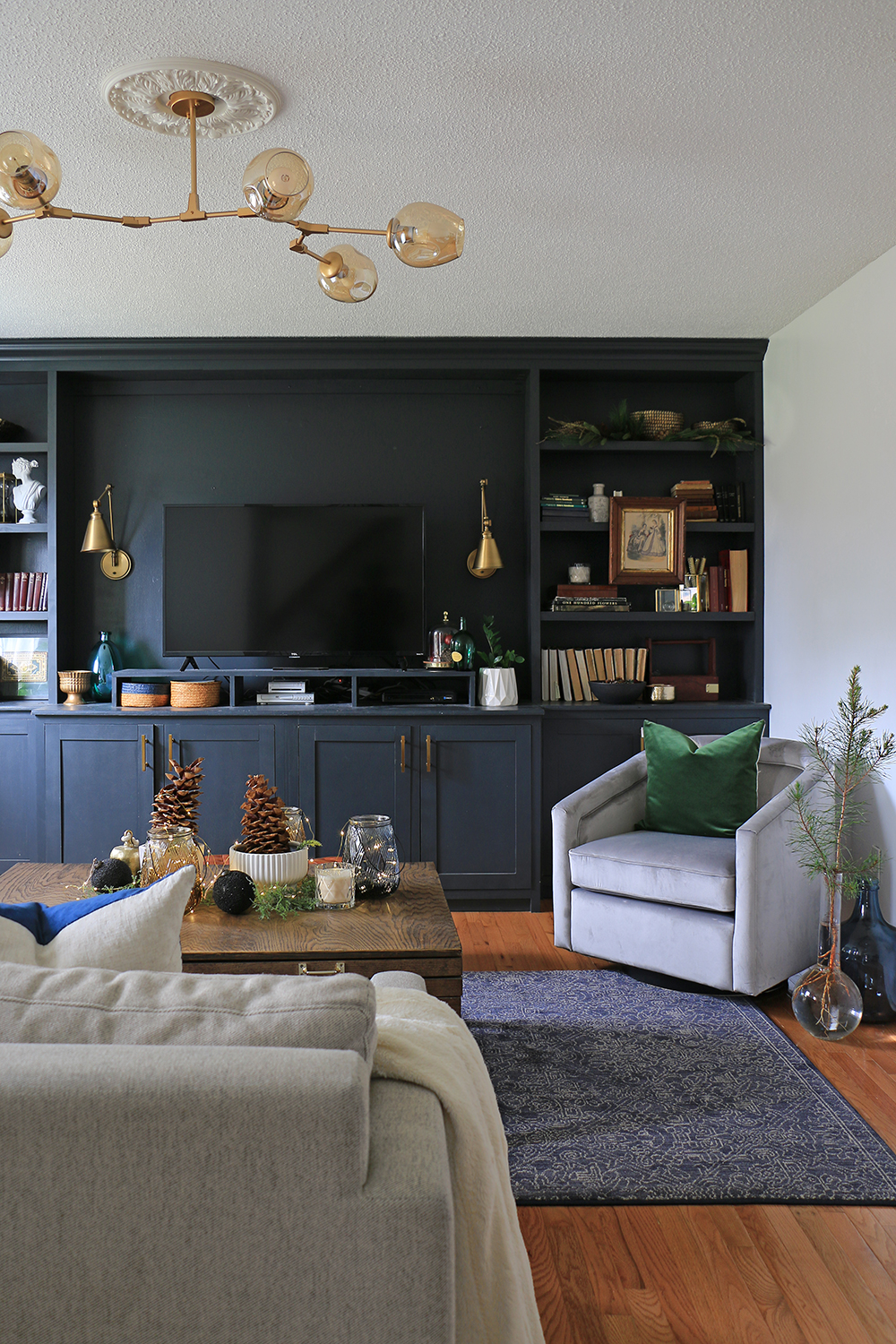 Our family traditions are very…well, quite non-traditional to be honest. We take a very simple approach to the holidays, without a lot of fanfare. But we do love to gather, make yummy foods, play great games together, and enjoy the simple beauty of the season.
We also love the piney scents of evergreen, and the magical twinkle as tiny lights sparkle and bounce amid small decorative touches. So I'm excited to take you on a tour of my home! And if you are coming from Redhead Can Decorate…welcome!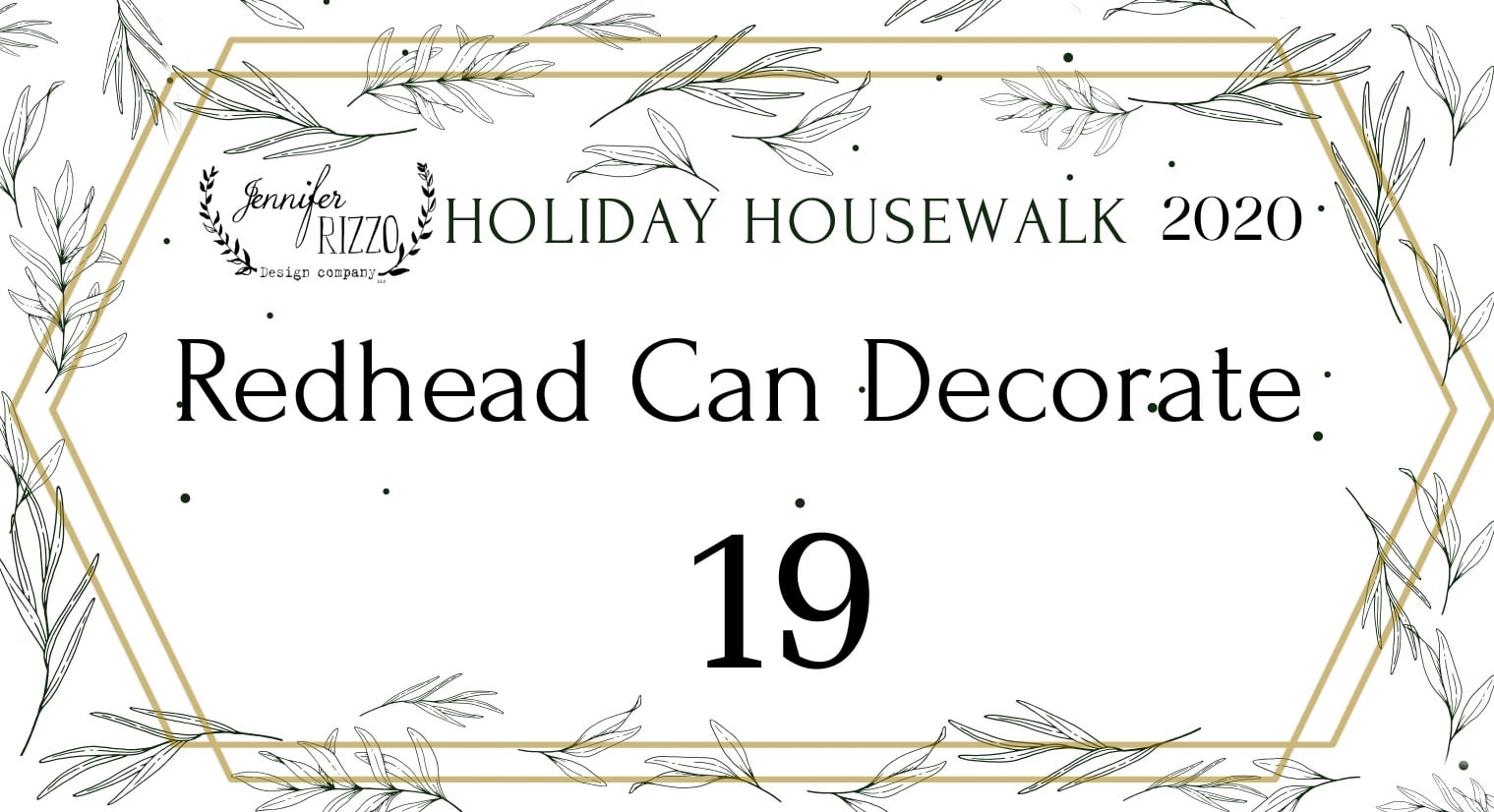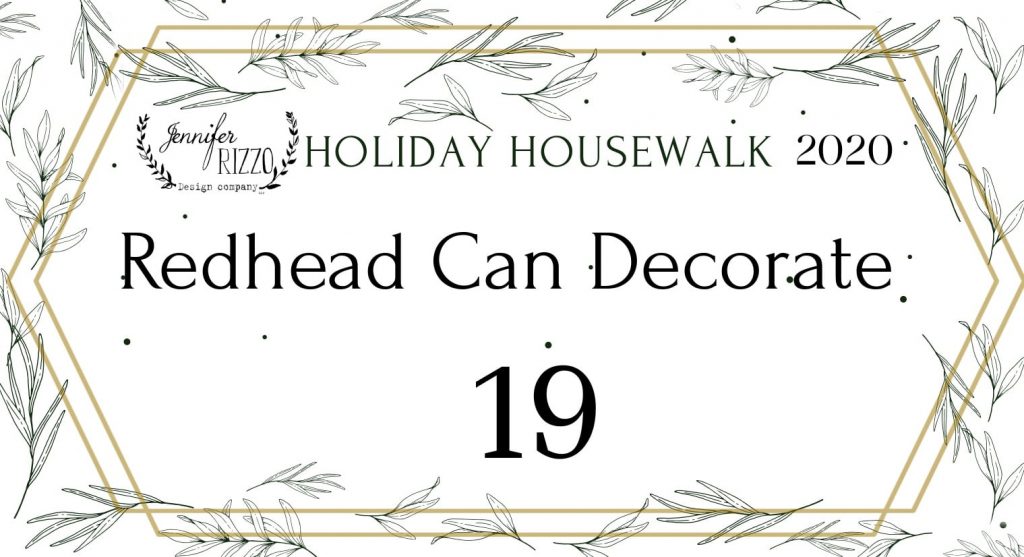 Charming Holiday 'Moments'
Of course I realize that a 'moment' is all about time, but I have these seconds of time when my eye catches something beautiful. I can't help but pause and take it in with deep gratitude and awe. And so, I also think of small eye-catching vignettes as 'moments'.
I like the idea of crafting these scenic moments that lend itself to creating nostalgia. That becomes my intention with every subtle decorative touch, and every holiday vignette.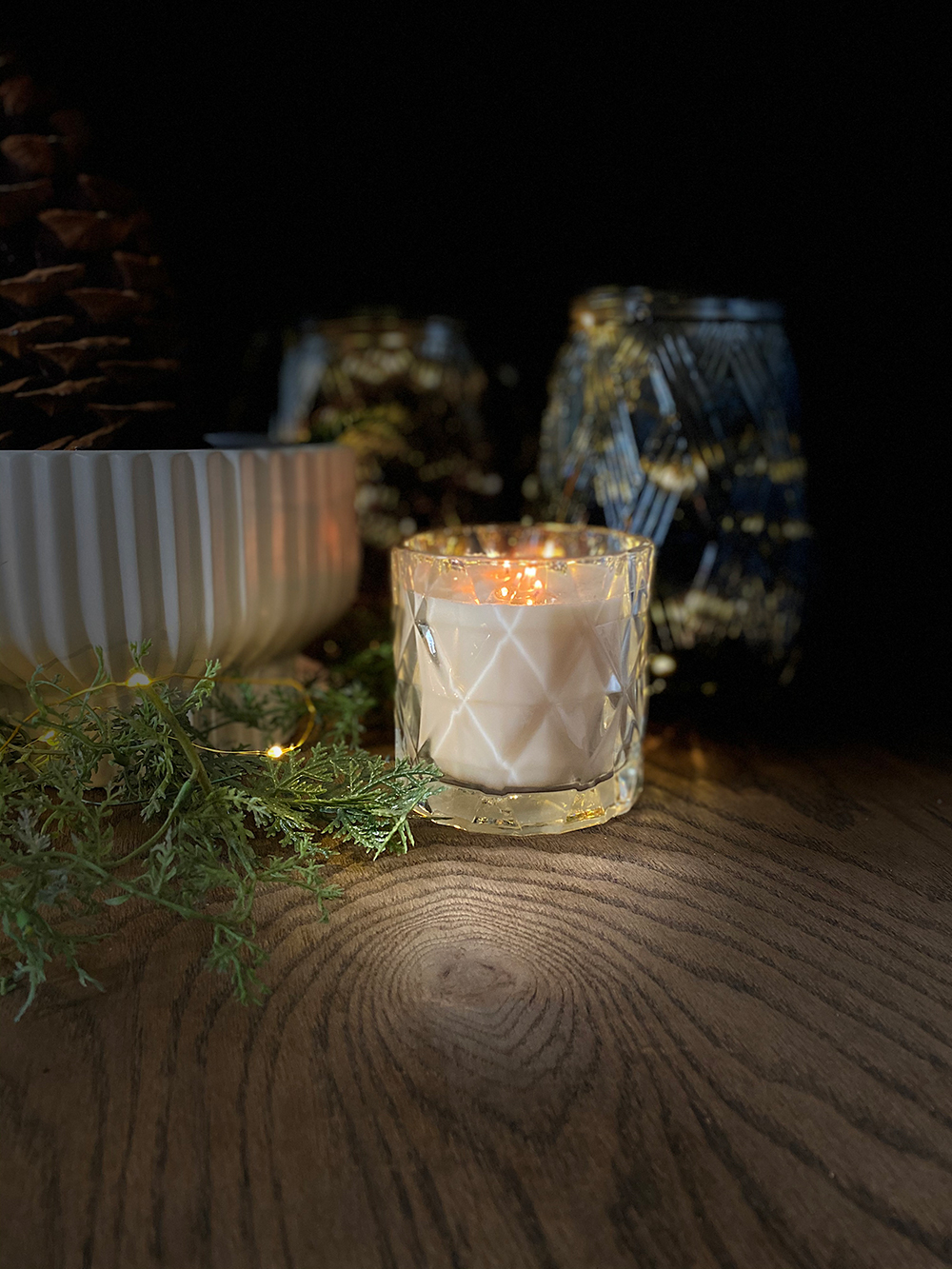 I'm a huge fan of décor with a pearlescent-like quality, or pretty much anything with a little sparkle! So these beautiful Glass Basket Weave Lanterns in an ombre blue and ombre amber from Kirkland's were perfect for my coffee table vignette.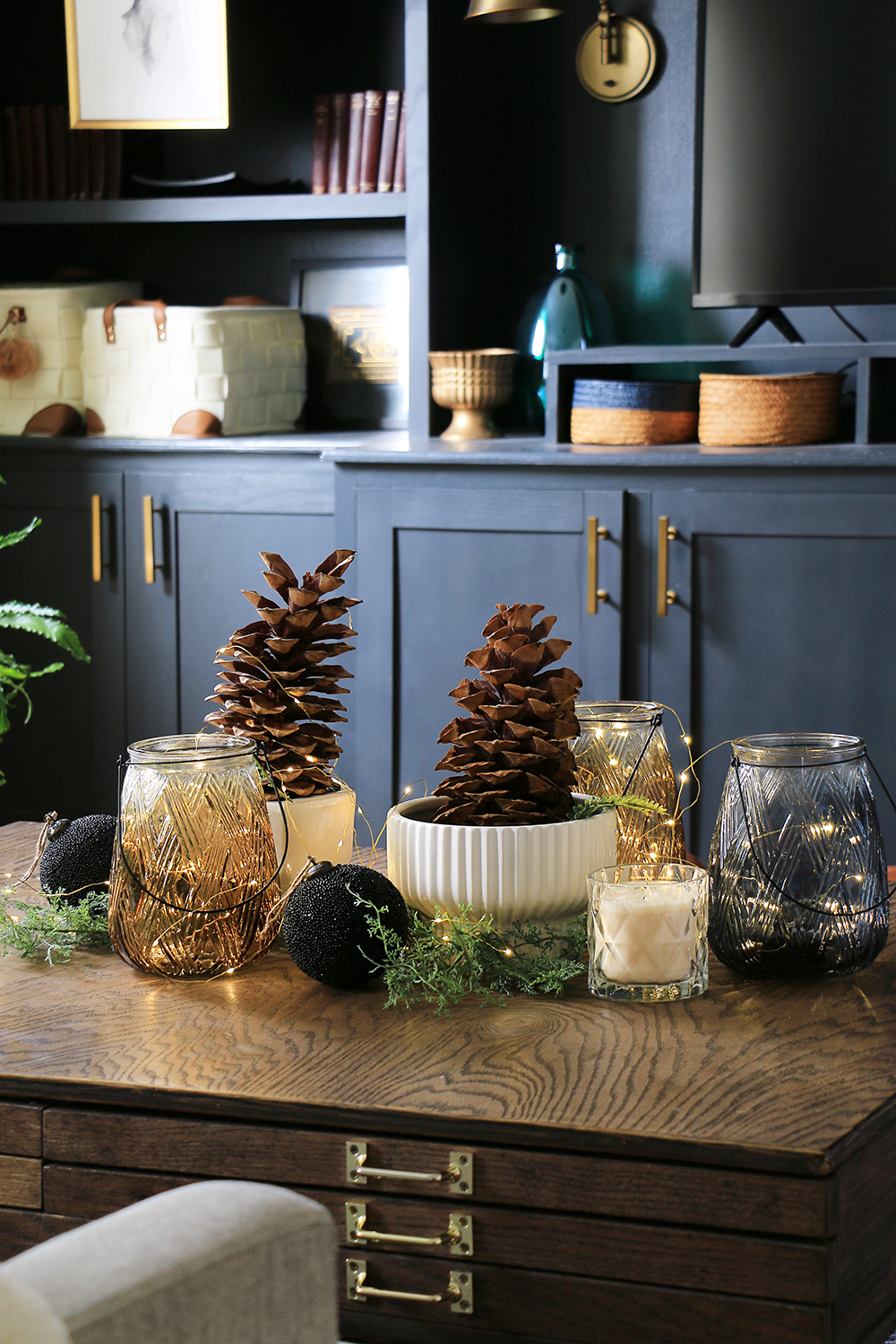 To add to the sparkle, I also picked up a few Black Beaded Ornament. And of course, how can you create a luminescent holiday vignette without the delightful glow of Warm Gold Mini String Lights?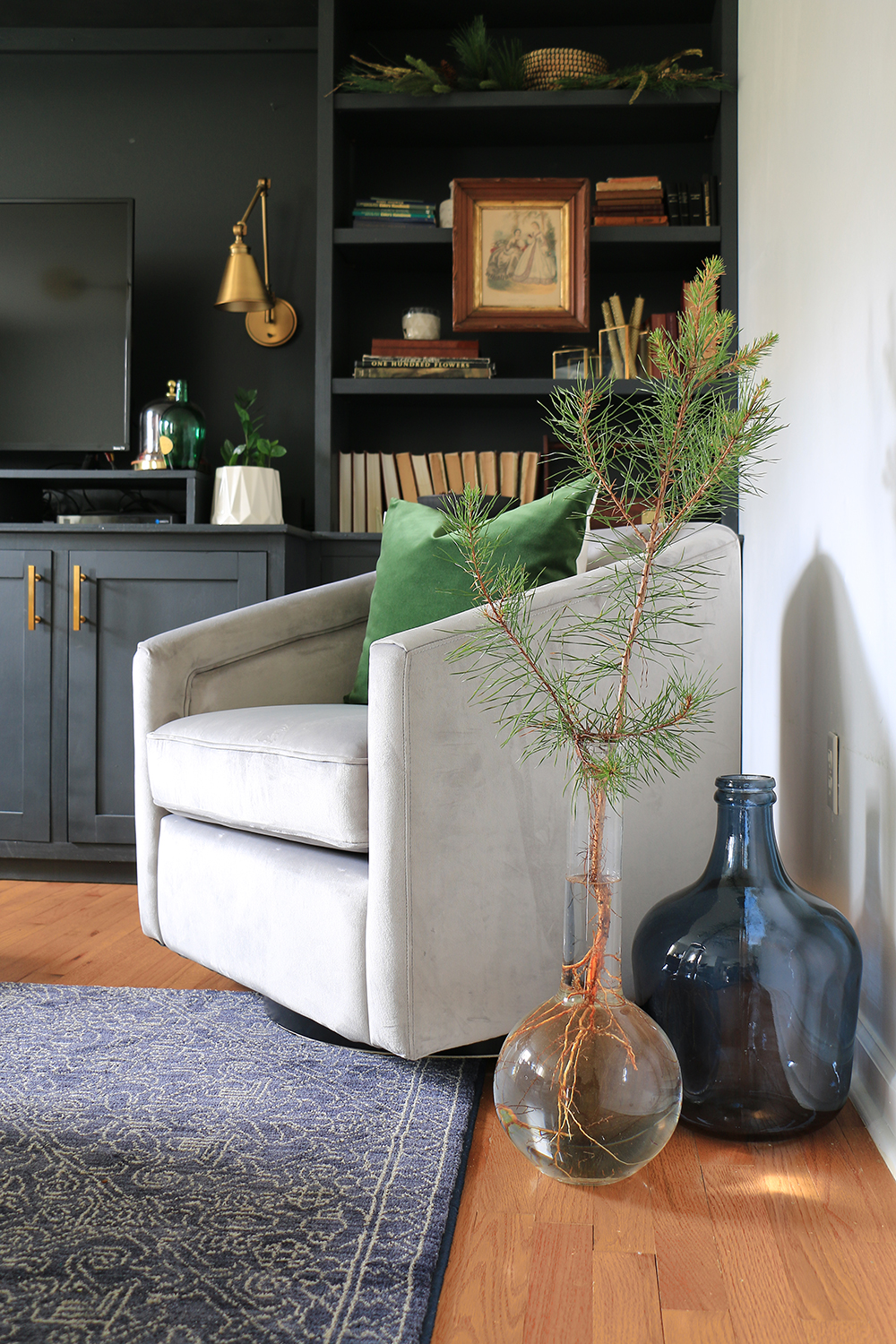 We don't decorate a tree, but I've been growing a little pine tree from our wooded acreage in bulb vase. It adds a perfectly rustic earthy vibe to the space.
Between the small pine tree, a couple huge pinecones from the Grand Pine Cone Potpourri mix, and a mixture of real as well as faux evergreen twigs, it smells wonderfully piney in here! I love laying out bits of potpourri mix around the house as décor, and it's amazing scent.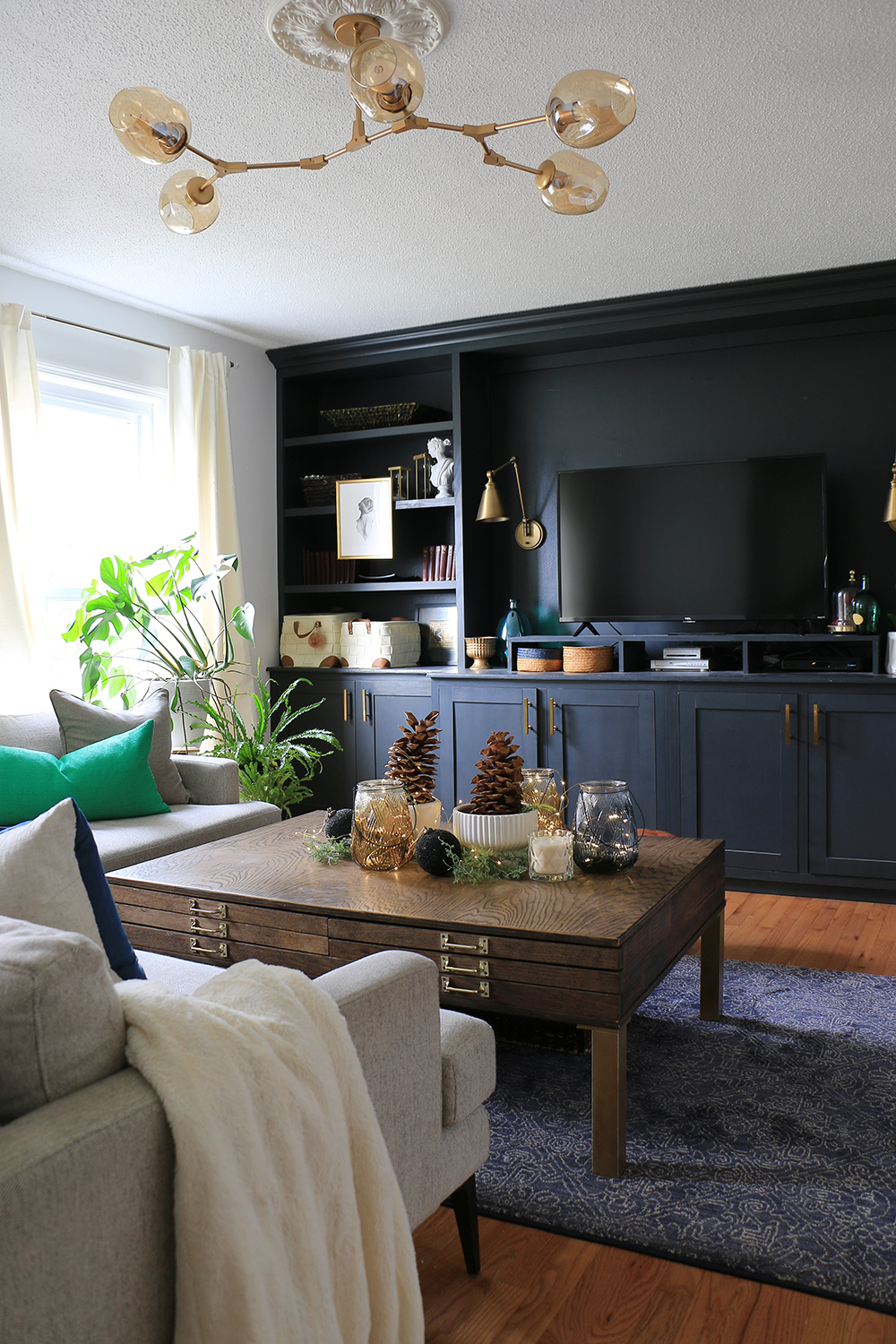 A Holiday Kitchen
I've always felt putting décor in a kitchen was a bit of a tricky endeavor. You don't want it getting in the way of food prep. My solution? A couple vases of greenery from the outdoors, and then let your holiday foods be the décor in of itself.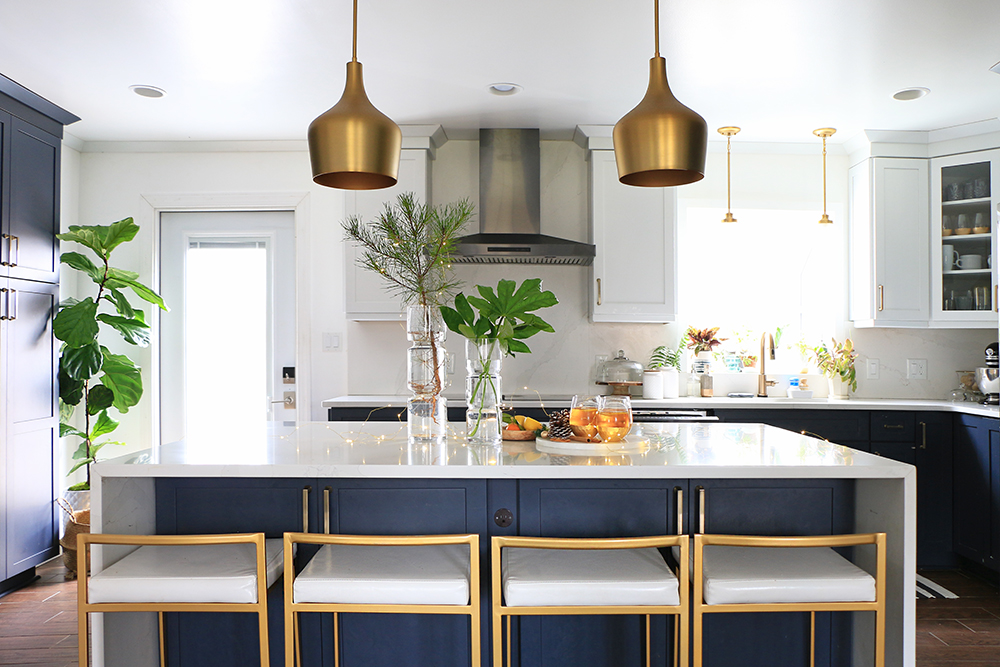 I often rotate between a couple cake stands with glass domes, and large bowls filled with goodies.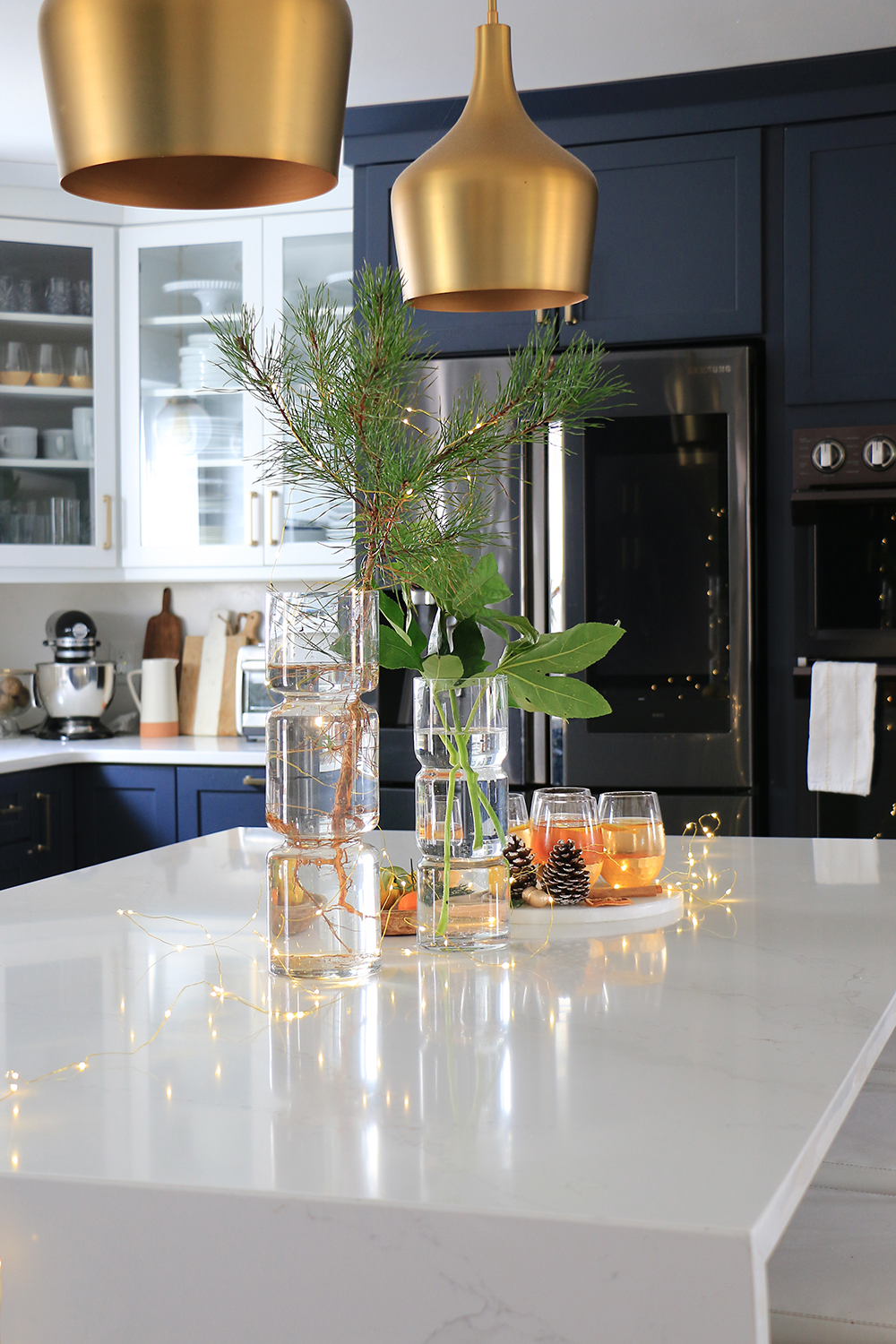 Even when I make special holiday drinks, it can become a picturesque little display. More of those lovely string lights, and a sprinkling of Holiday Traditions Potpourri adds a lovely scent.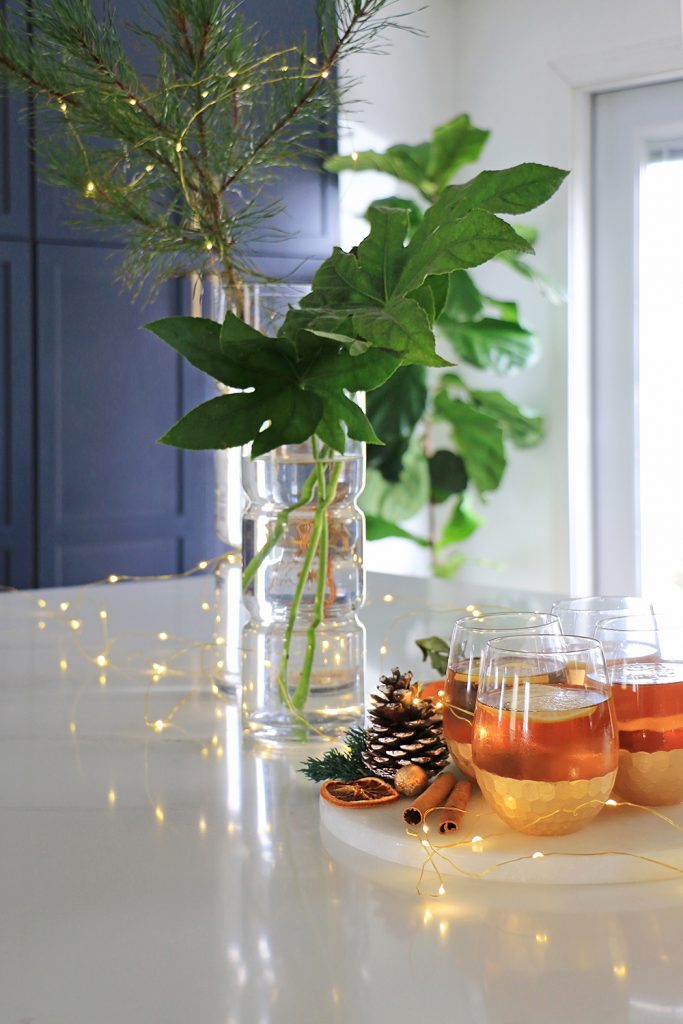 Jingle Bells
Is it strange that bells are my favorite Christmas decoration? I got not one, but three of these Christmas Bell Garland's from Kirklands.
Maybe it's the rustic twine rope, or the beautiful brass, or the sleigh bell jingle, but something is incredibly charming about these bells!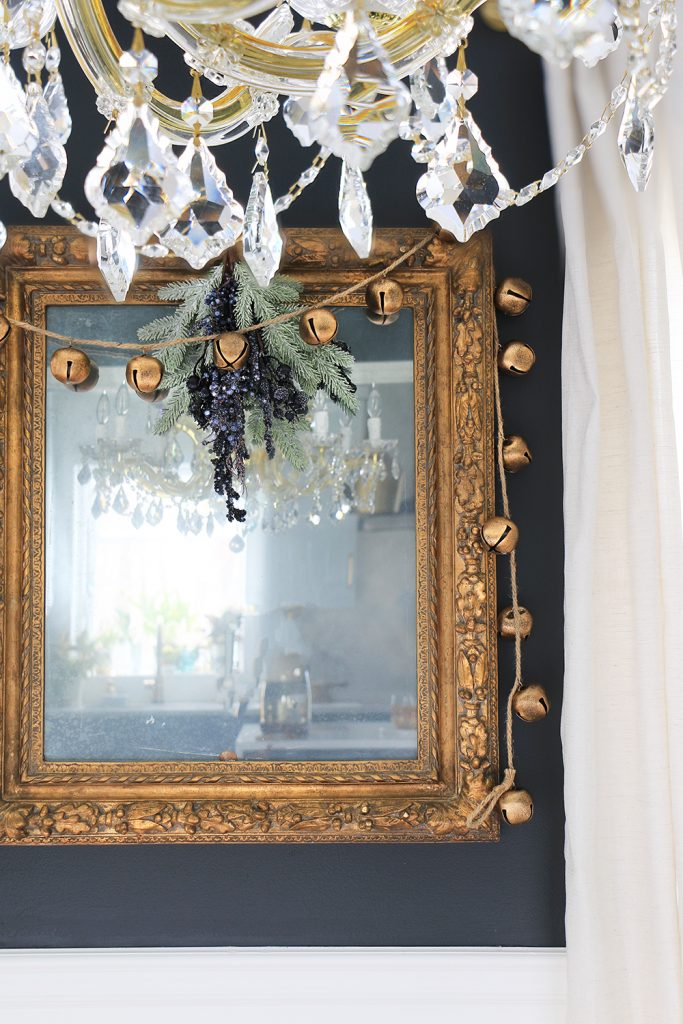 The color of the bell garland perfectly matches the thrifted vintage mirror in my dining room. And it is perfect with the cooler color of the Blue Berry Glitter Greenery Boutique against that deep rosy gold.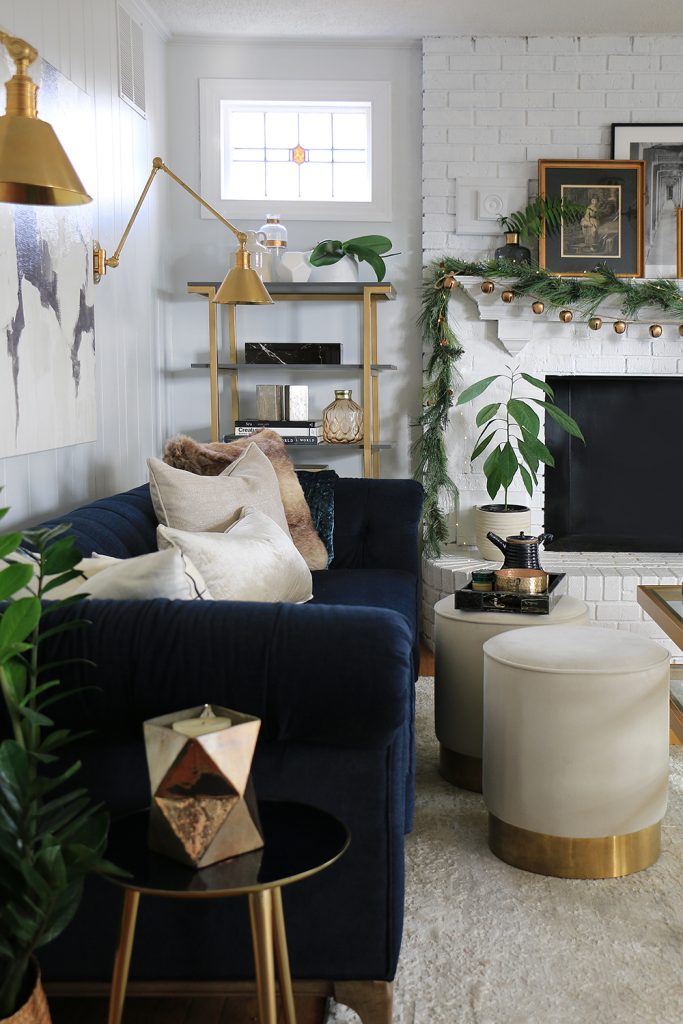 The second bell garland was added to my fireplace, but it isn't the only type of bell in my holiday decorating.
I love the simple beauty of the Olive Leaf And Bells Christmas Wreath, with it's two little bells in the middle. I tried it out several places in the house, and it was beautiful just about everywhere! But clearly I have a thing for garlands against vintage mirrors. Haha!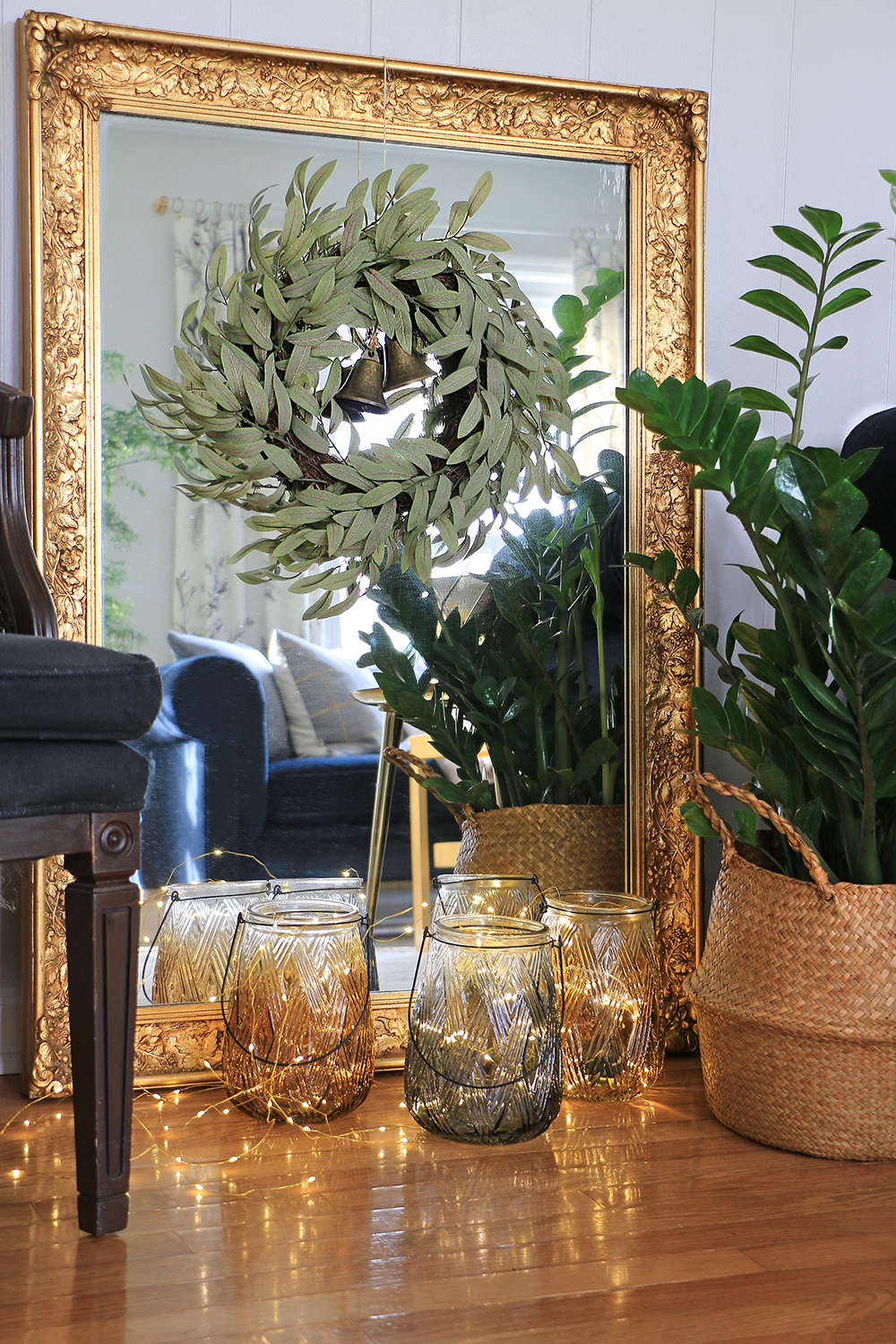 To see where the last bell garland has been placed, you'll have to take a quick walk outside with me to the greenhouse!
As the days grow colder, this space becomes my favorite hangout since it is still wonderfully warm in here. Not too warm, but just right! I've just planted some lettuce, spinach, and carrots in here, so I'm spending a lot of time in the greenhouse.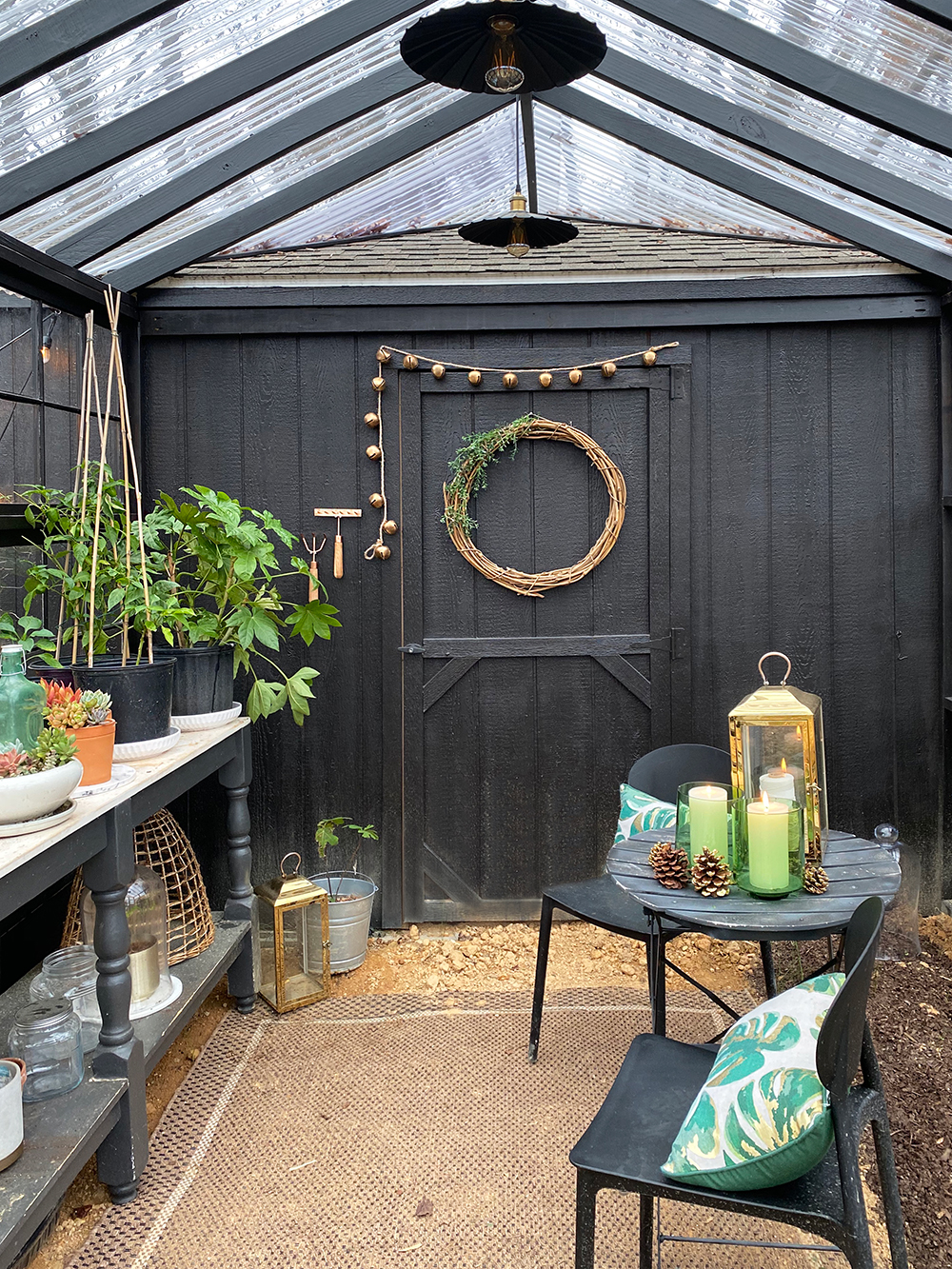 So why not add a festive touch to the spaces I'm spending much of my time? Even though it isn't much, it really added that touch of festive charm!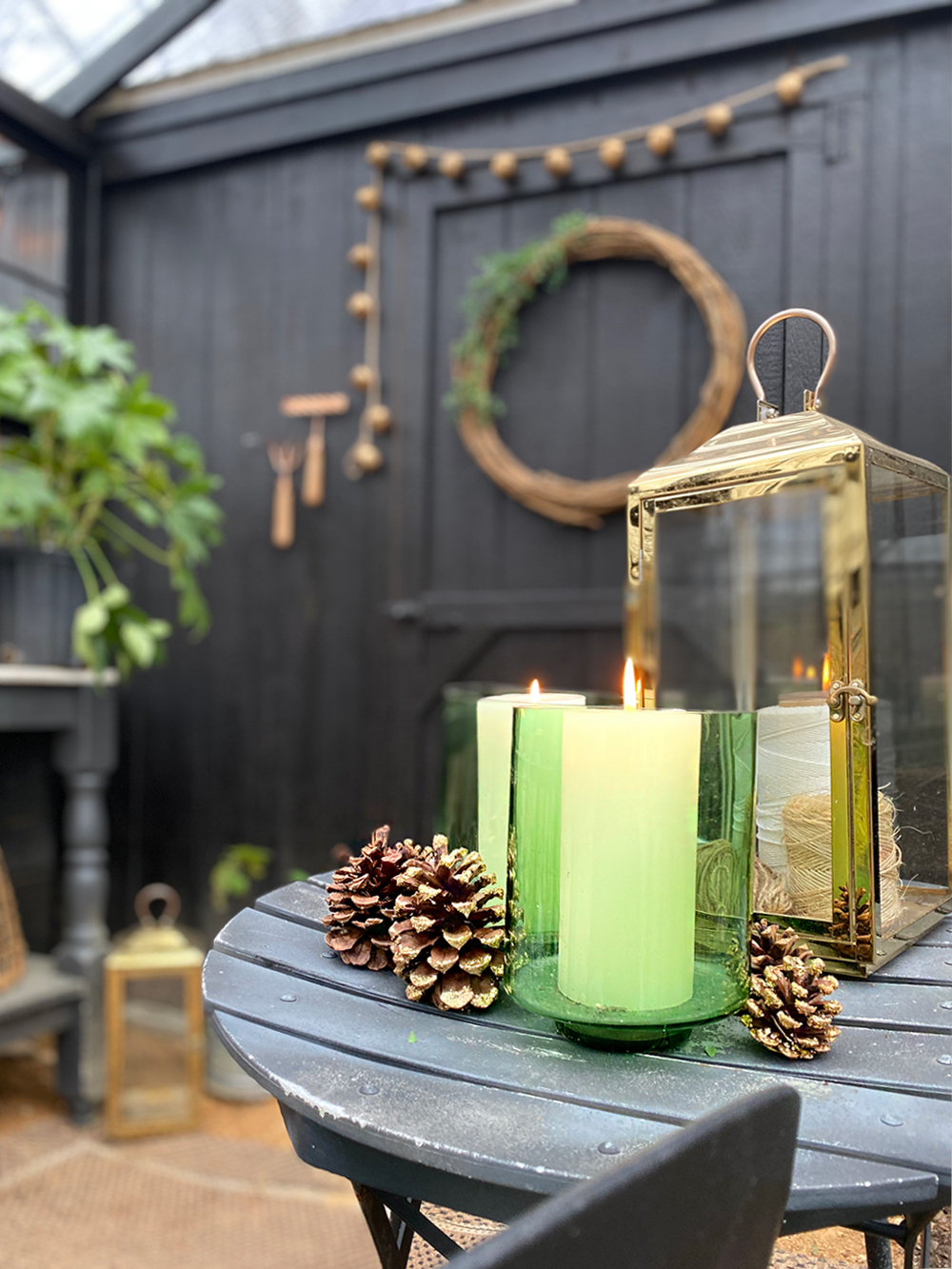 Next Up On The Holiday House Walk…
Thank you so much for coming along on my Holiday House Walk tour! I'm grateful to my friends at Kirkland's where I bought all these pretty little decorative touches. And a HUGE thank you to Jennifer Rizzo (who is stop #1) for inviting me to join in the fun!
Now go visit the next house up on the housewalk tour, the incredibly talented Jen O'Brien from City Farmhouse!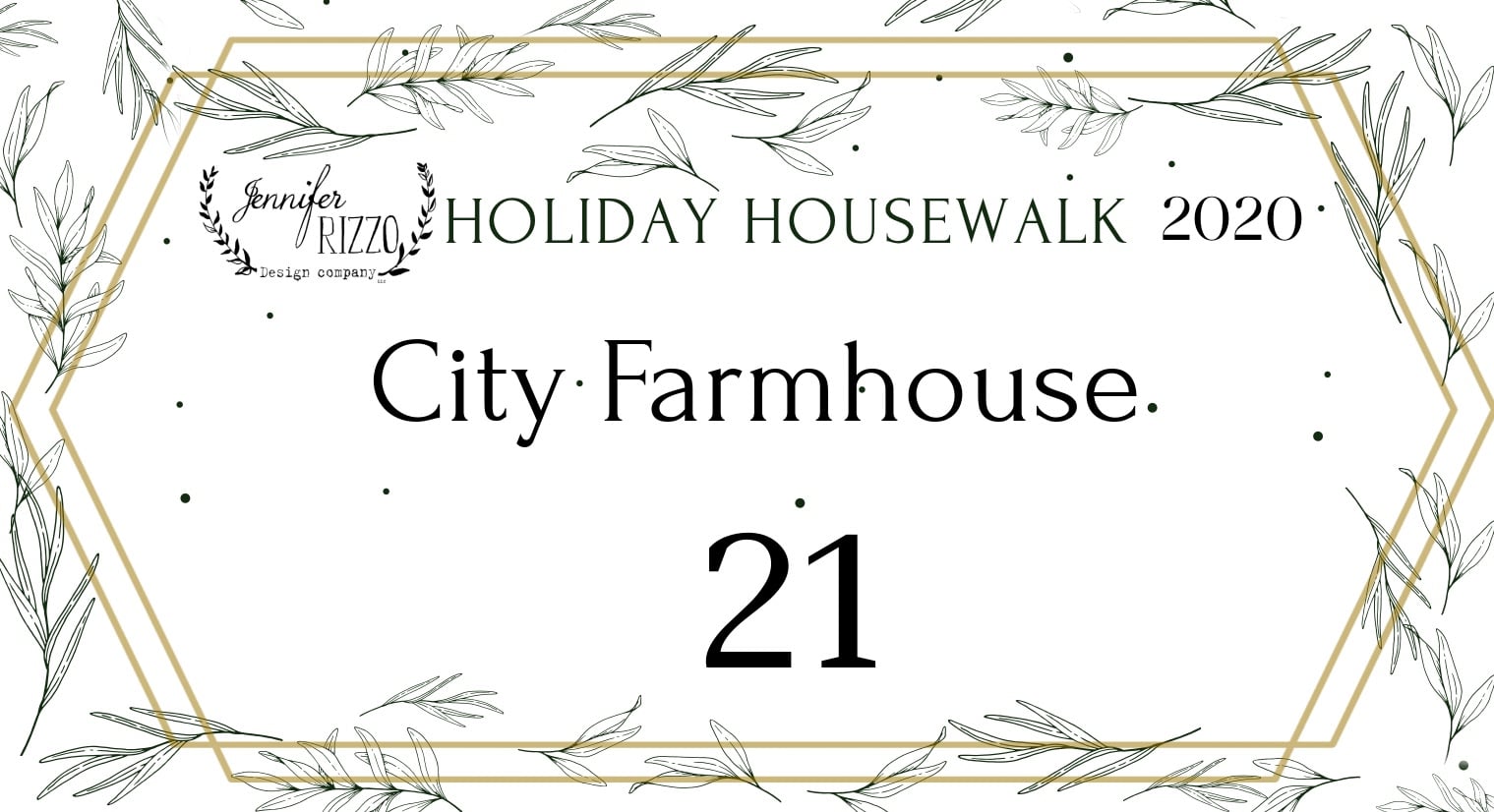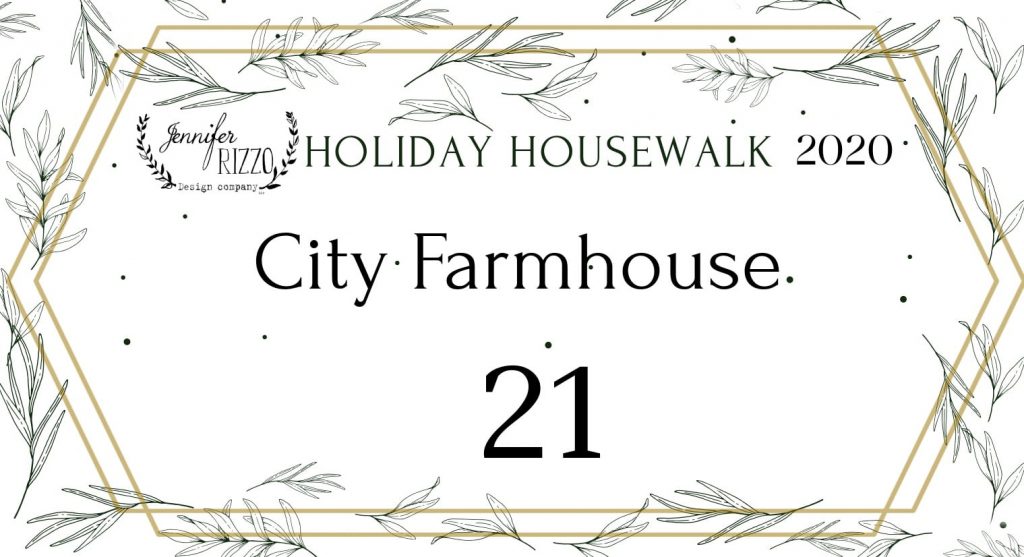 Check out my post on how to style a Simple Charming Vignette. A fun 'refresh for less' challenge in cooperation with Kirkland's!