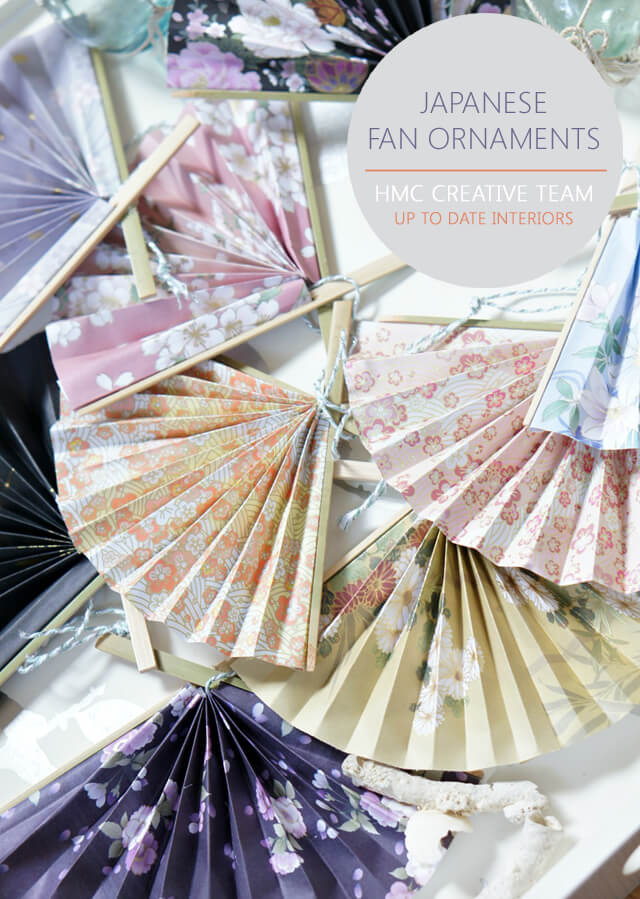 Hi HMC readers! Are you in the Christmas spirit? It's Kathy again from Up to Date Interiors and a lot has happened since I talked to you last. We made a move to mainland Japan right before Thanksgiving and have been experiencing living in a traditional Japanese house.I took my cues for Christmas decor from this gorgeous country and have been incorporating local dollar store DIYs into our usual modern eclectic style. Today I want to share with you easy DIY Japanese Paper Fan Ornaments.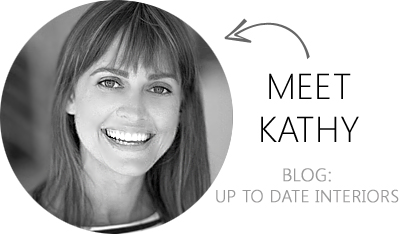 .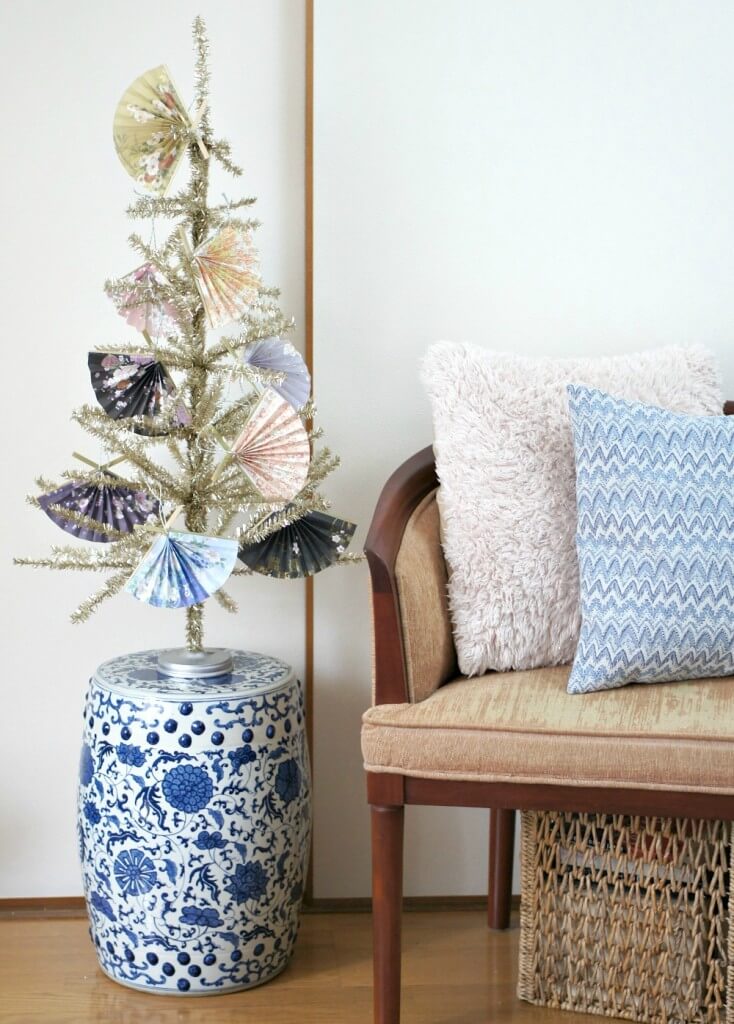 Here's what you need:
Origami or washi paper (any decorative paper will work, try a modern print!)
wood sticks (coffee stirs or popsicle sticks)
Decorative string
Paper cutter
A glue stick and hot glue
*I was able to find all of my supplies at our local "dollar store."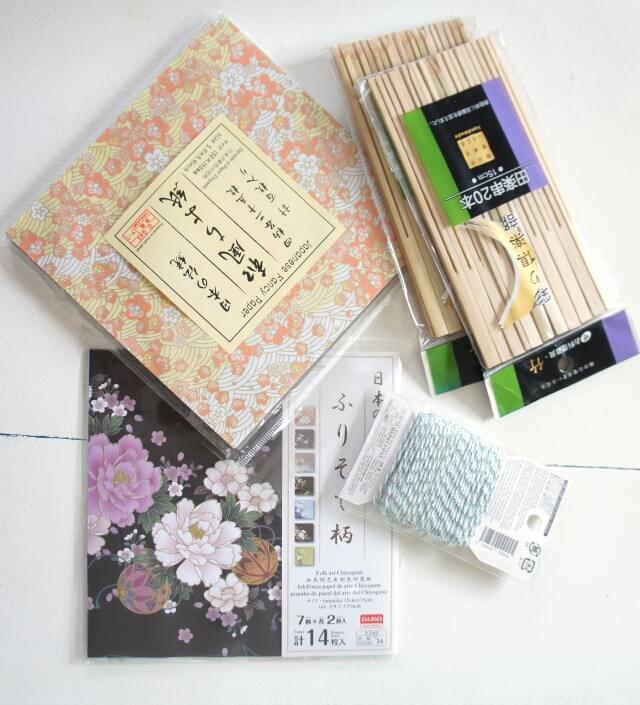 These fans take just a few minutes to make and would be a fun project for the whole family. (Just be careful with the hot glue gun!)
Put it together:
Create the fan
Step 1: Cut your paper to size. If you are using 6×6 origami squares trim two pieces to 6X4 for one fan.
Step 2: Fold both pieces into an accordion, about 1/4 inch thin.
Step 3: Using the glue stick, attach the two pieces in the center by layering an accordion fold onto the second piece.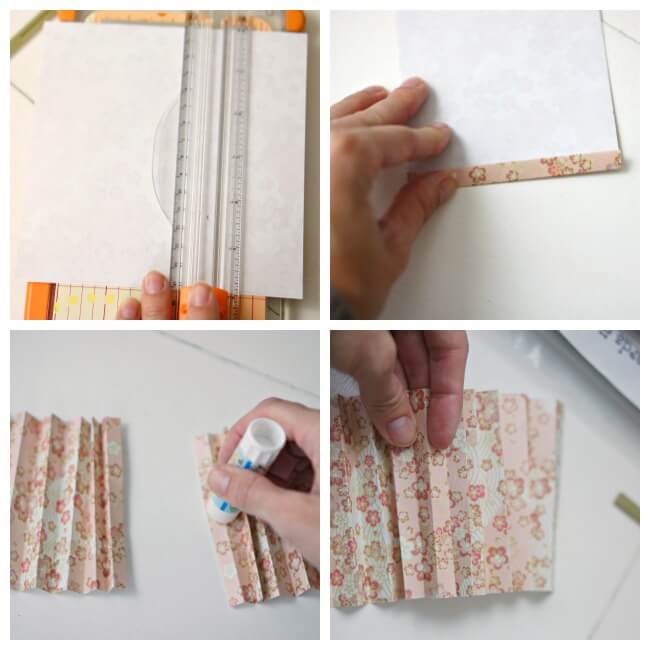 Create the fan handles
Step 1: Start with the fan backside up and attach a wooden stick to each side with the glue stick or glue gun.
Step 2: Fold the paper around the stick and secure with more glue.
Step 3: Place a piece of string for hanging around the center. Carefully cross your sticks letting the fan open up wide and hold in place with a dot of hot glue.
Step 4: Tie your string at the top.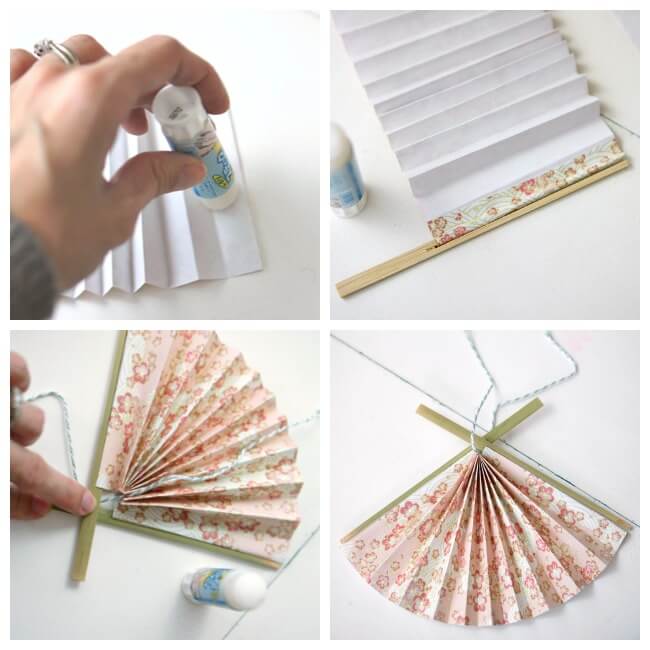 Display these lovelies on your tree or use as an unique gift tag!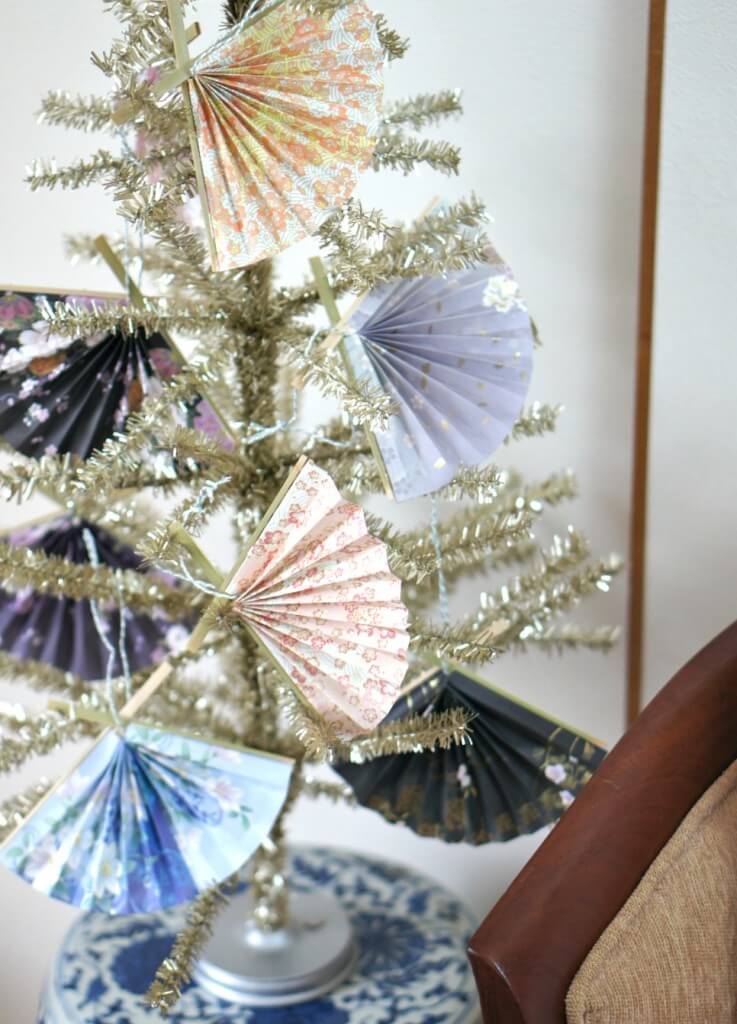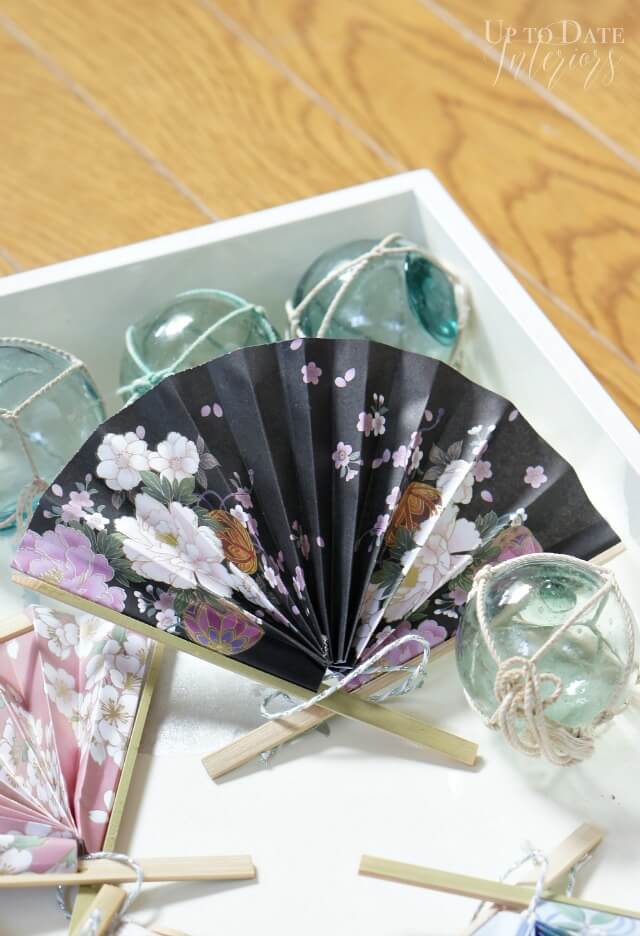 Kathy Baugher
creator and editor of Up to Date Interiors
FOLLOW KATHY HERE