Mustard. Yes, I think of a big mustard stain when I look at my laundry wall. Not a pretty buttery yellow, just an unfortunate splotch of mustard…I feel this is just too ironic for a laundry room! First on my list of to-do's is a nice coat of paint. I love small rooms, it's a great opportunity to use colors you love but don't want to fill a whole room with. I have admired a dark greyish blue for many years, but I think it would be way too dark for a normal space. This is my chance!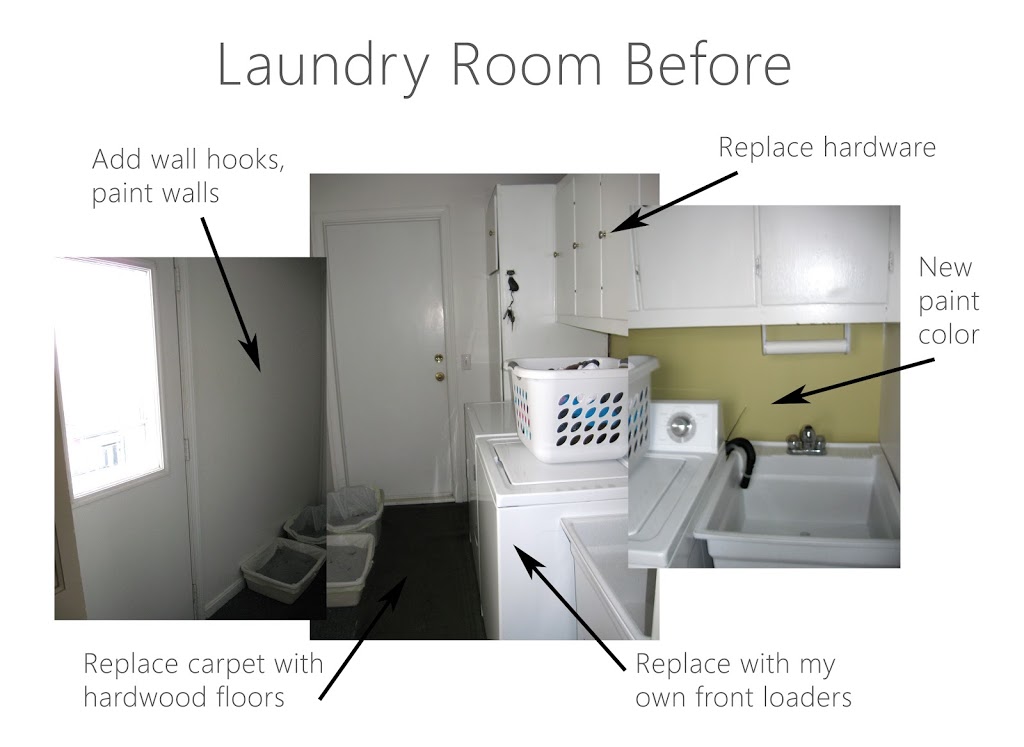 These before pictures were taken while scouting this house as a potential buy. In truth all I have had time for is a good

coat of paint

,

replacing the washer dryer set

with my own front loaders, adding some much needed

hooks for hanging

, and just a few

storage accessories

.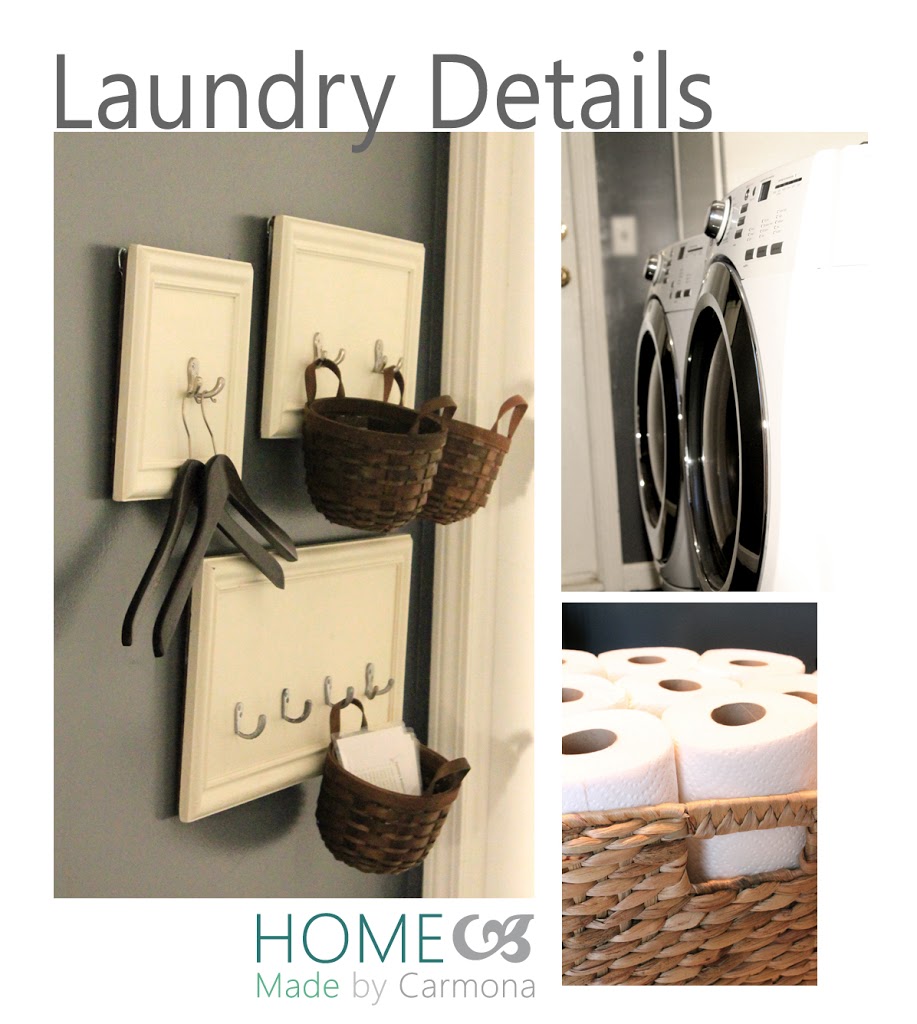 The final steps may be a while in coming…
I want to do something with that big white door to the garage, and I would love to update those cabinet doors with frosted glass inserts and new hardware. Unfortunately I will need to acquire some skill and the proper tools to accomplish this! This calls for some research, maybe it will be a video "how-to" opportunity? At some point I would also like to take out that awful green office carpeting and put something akin to hardwood down. It will have to wait until the perfect flooring goes on sale (a really really great sale), or I stumble across just the right set waiting to be taken home from the Habitat for Humanity Resale shop. Wow, I can't wait! Well, 
this project has barely begun
, but it is a step in the right direction. Isn't the power of paint amazing?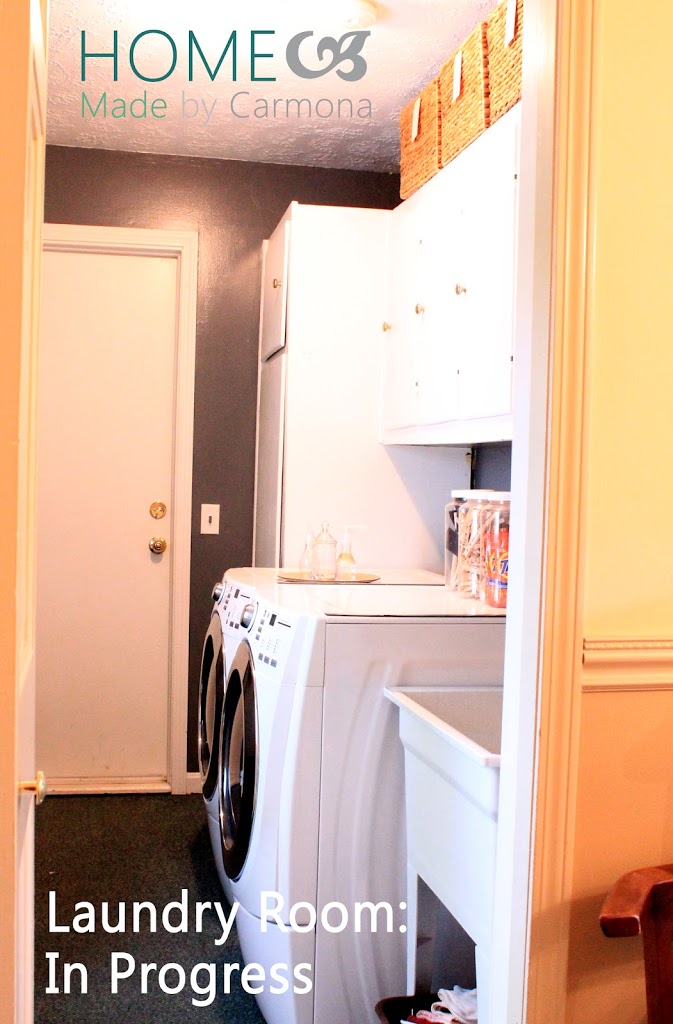 Update: It took two years, but finally my laundry room has gotten a few more updates (and my photography has since improved)! You can see the grand reveal here.