This One Room Challenge has been a real nail biter! Who would have thought a laundry room renovation could be so stressful, or take SO long?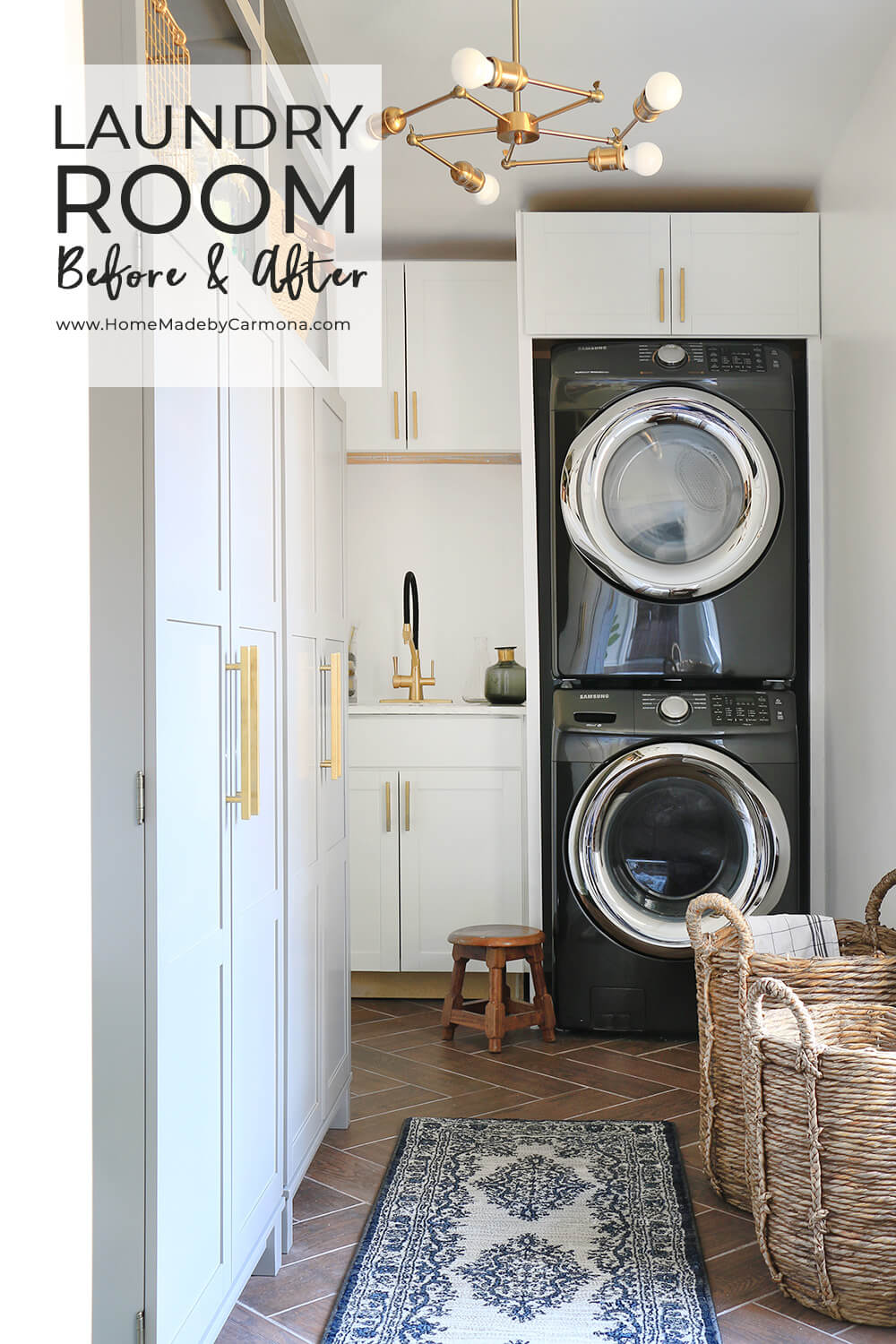 *Special thanks to At Home for sponsoring all our ORC accessories!
My remodel actual started 3 months ago when my laundry room was a space at the back of my garage that also served as a storage room. It wasn't connected to the inside of the house, which meant it was always dirty and cold in the winter, hot in the summer.
Since I was already undergoing a kitchen/dining room remodel and playing with the floor plan, why not go ahead and just punch a hole through our dining room wall for another door while we were at it? Having an real indoor laundry room would be wonderful!
Laundry Room Before
This is what my laundry/garage storage room looked like before. Not great.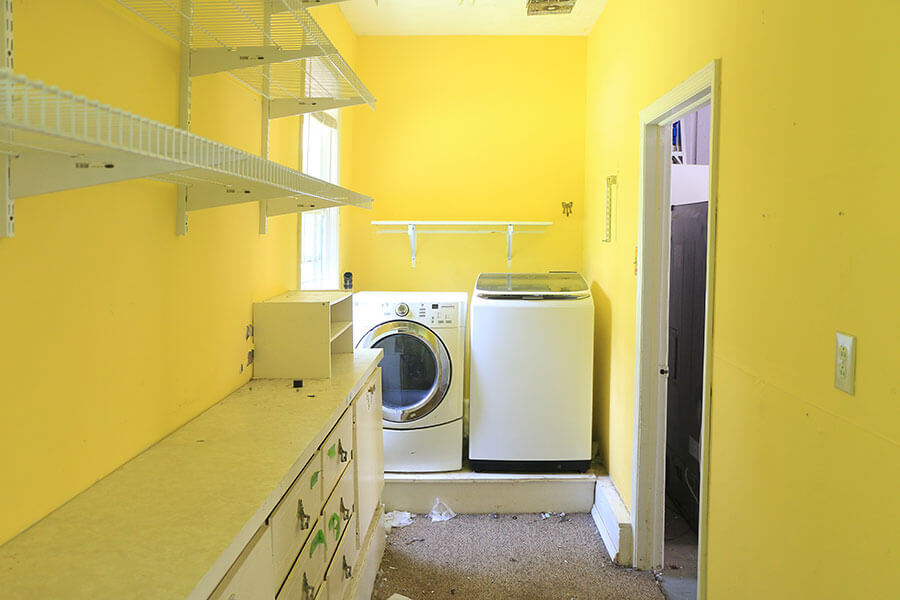 That wall the washer and dryer are on? If I punch a hole through there it would open into the dining room. This picture below is the other end of this same space…a really long room with two doors. Don't ask me why.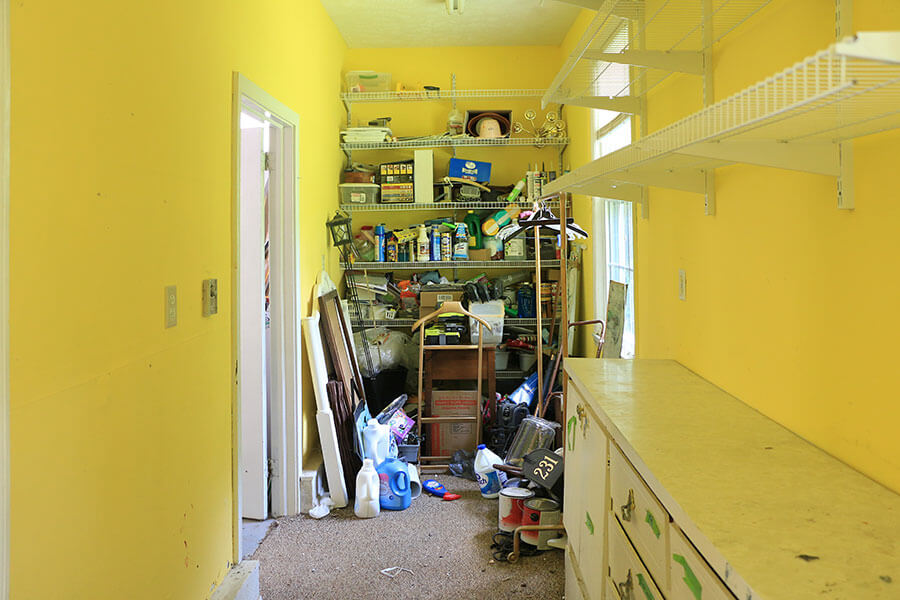 So I had the contractor build up the floor to be level with the house, and add a doorway through to the dining room.
Then we added a wall part way through so there would still be a storage room for the garage, but a separate laundry room that would attach to our house.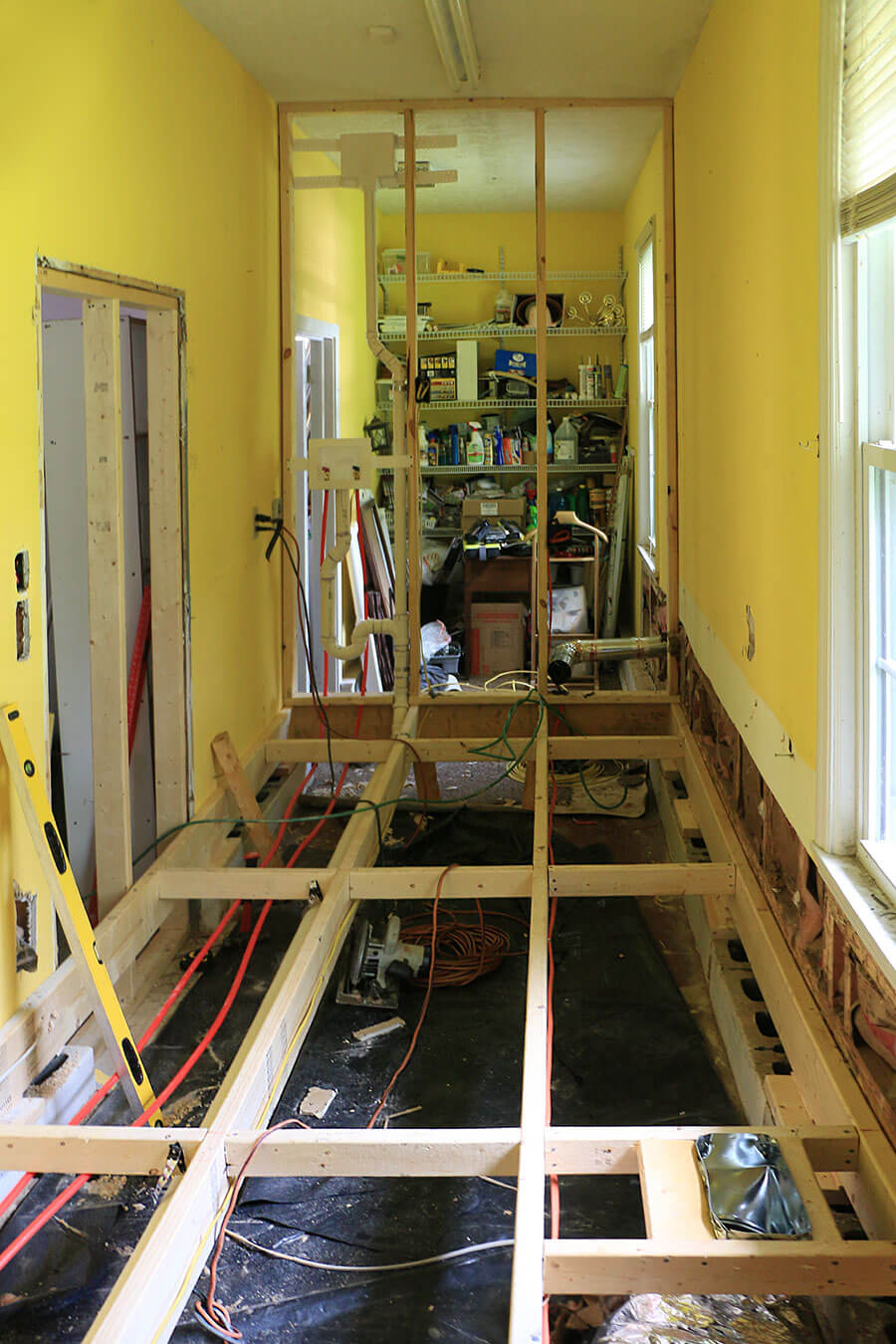 Finally we closed up the garage doorway, and relocated the washer/dryer hook-ups at the end where the new wall was. And presto! We had an indoor laundry room.
Laundry Room Reveals
Okay, on to the pretty after pictures!
Now, keep in mind that this space is nowhere near done. I still have crown molding to put up, and some base trim to finish. I would also like to add an open shelf just above the sink, and add some tile that will really make a statement to that sink area.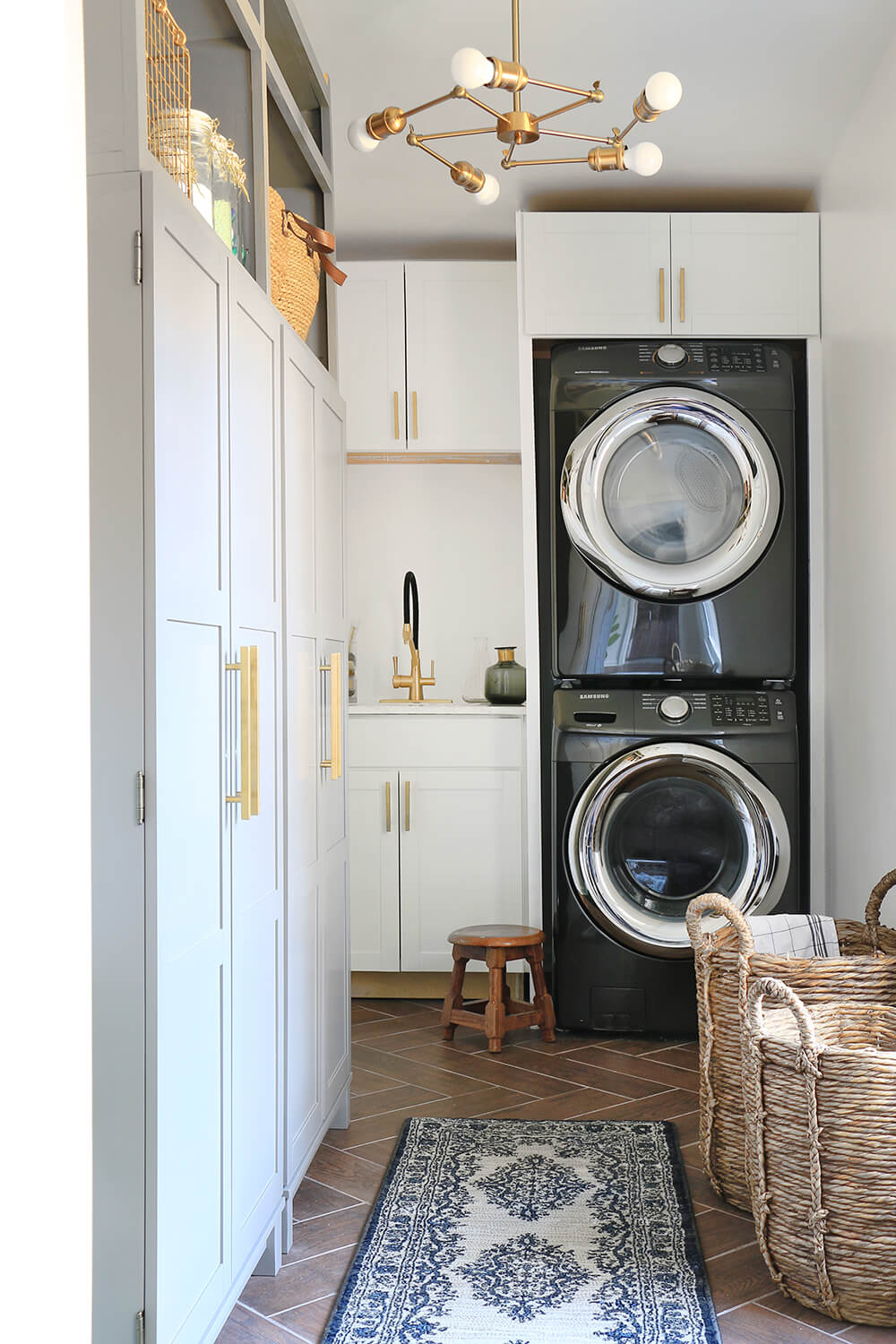 I'm just happy I got this much done in time for the big One Room Challenge reveal…4 days ago I wasn't sure I would have anything to show you.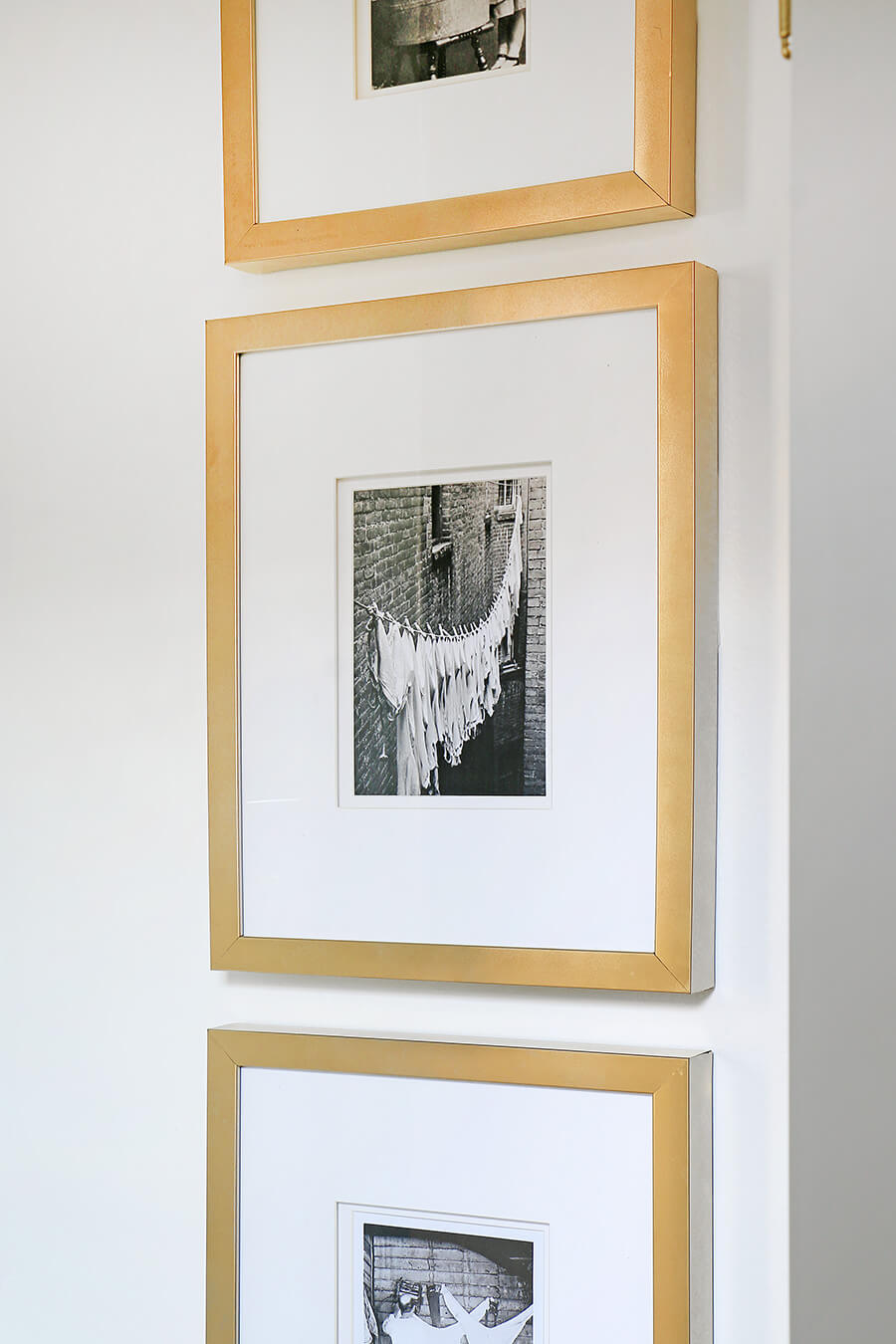 It's amazing what gorgeous pulls will do for simple box cabinets. You can dress those bad boys up, and although they aren't custom, they sure clean up nice. 🙂
As for these shelves along the wall, one day I'll show you how I took a couple barely 5 foot pre-fab storage cabinets and added on to it to give it height, storage, and a built-in look.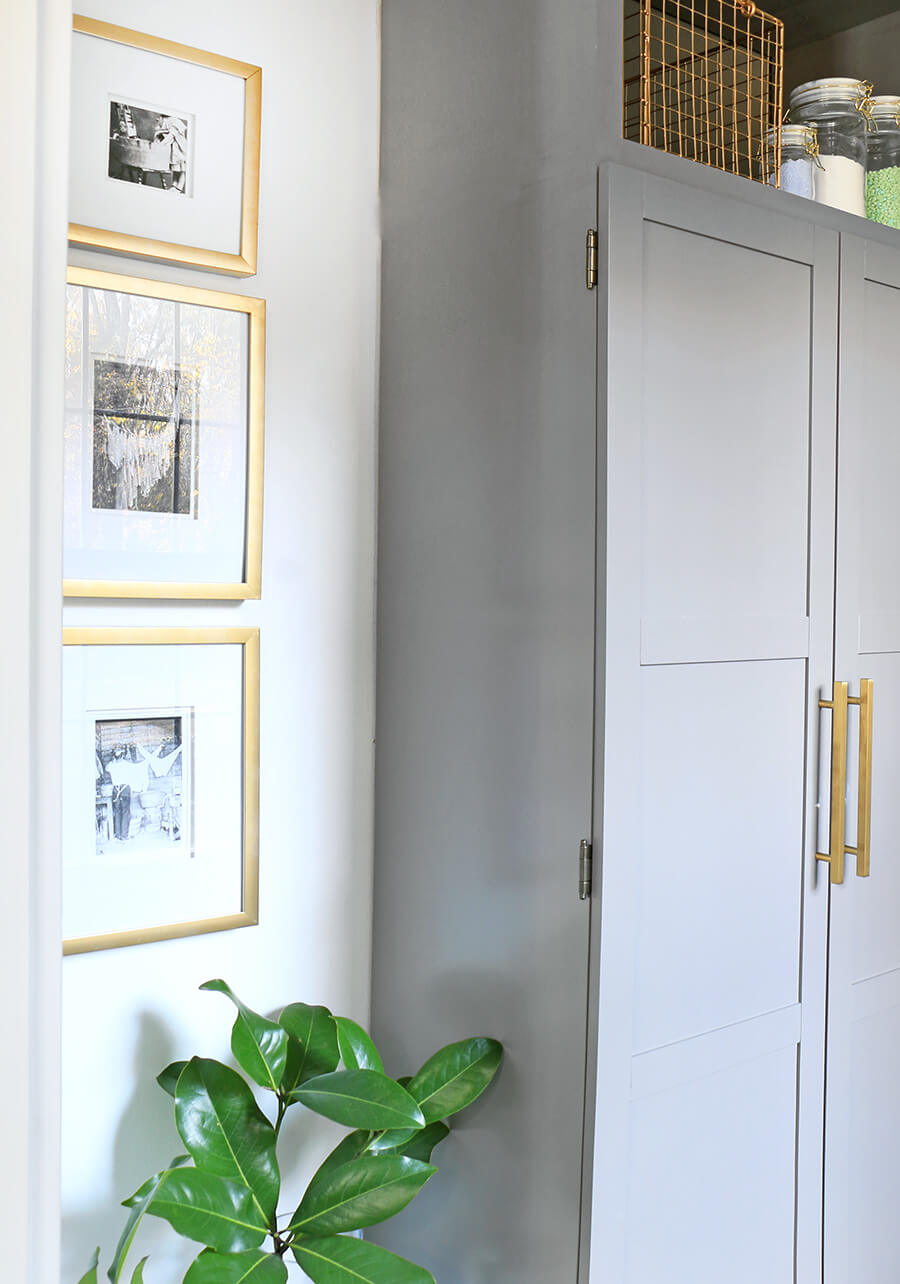 Accessories Make The Space
Special thanks to At Home Stores who sponsored all the accessories you see in this space, from the pretty storage jars, to the baskets, to the runner, and the pretty art on the walls.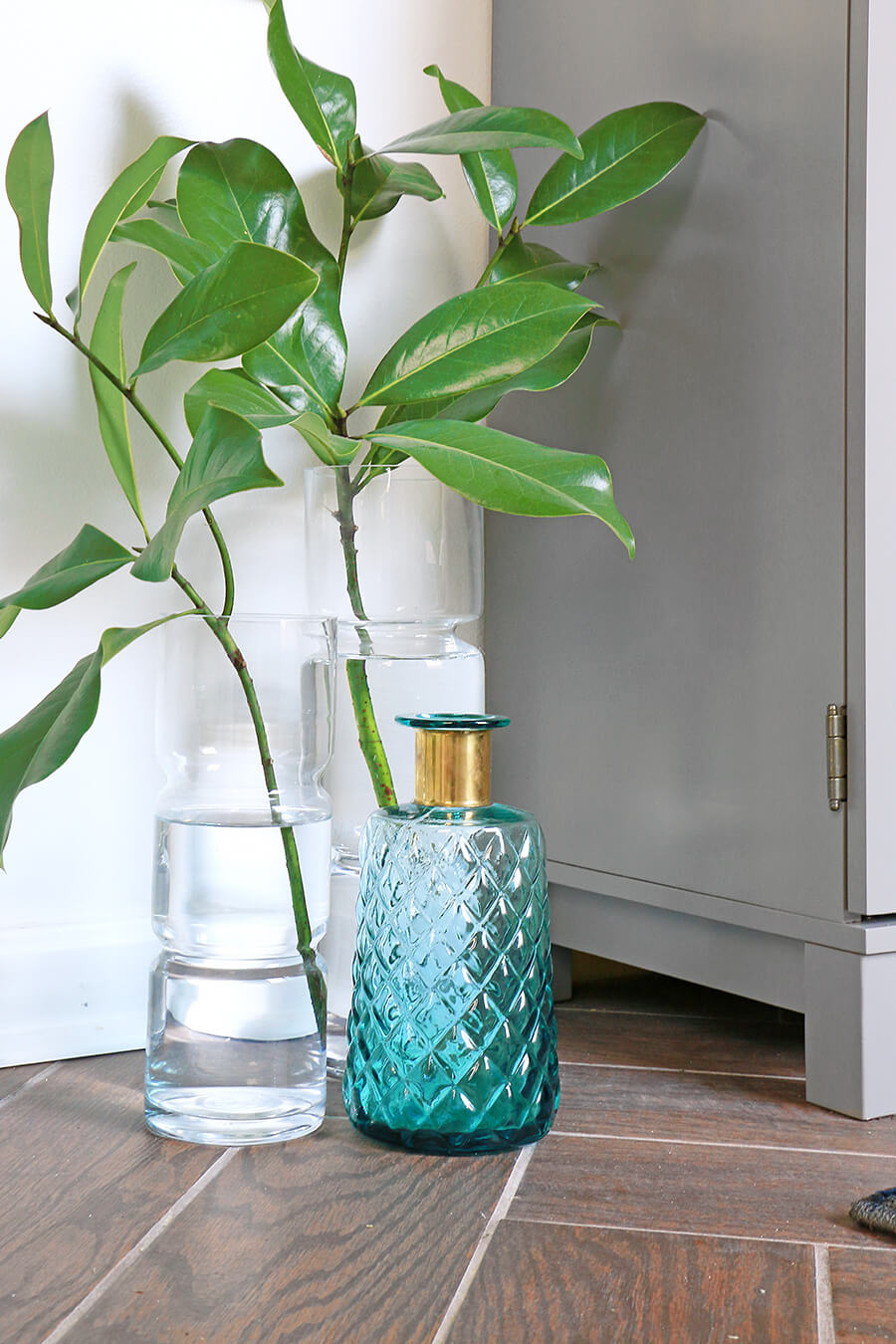 Speaking of storage jars, I'm a pretty big fan of beautiful storage. Even though I made sure I had closed storage, I like the idea of having a few open areas and even want my closed storage to be attractive.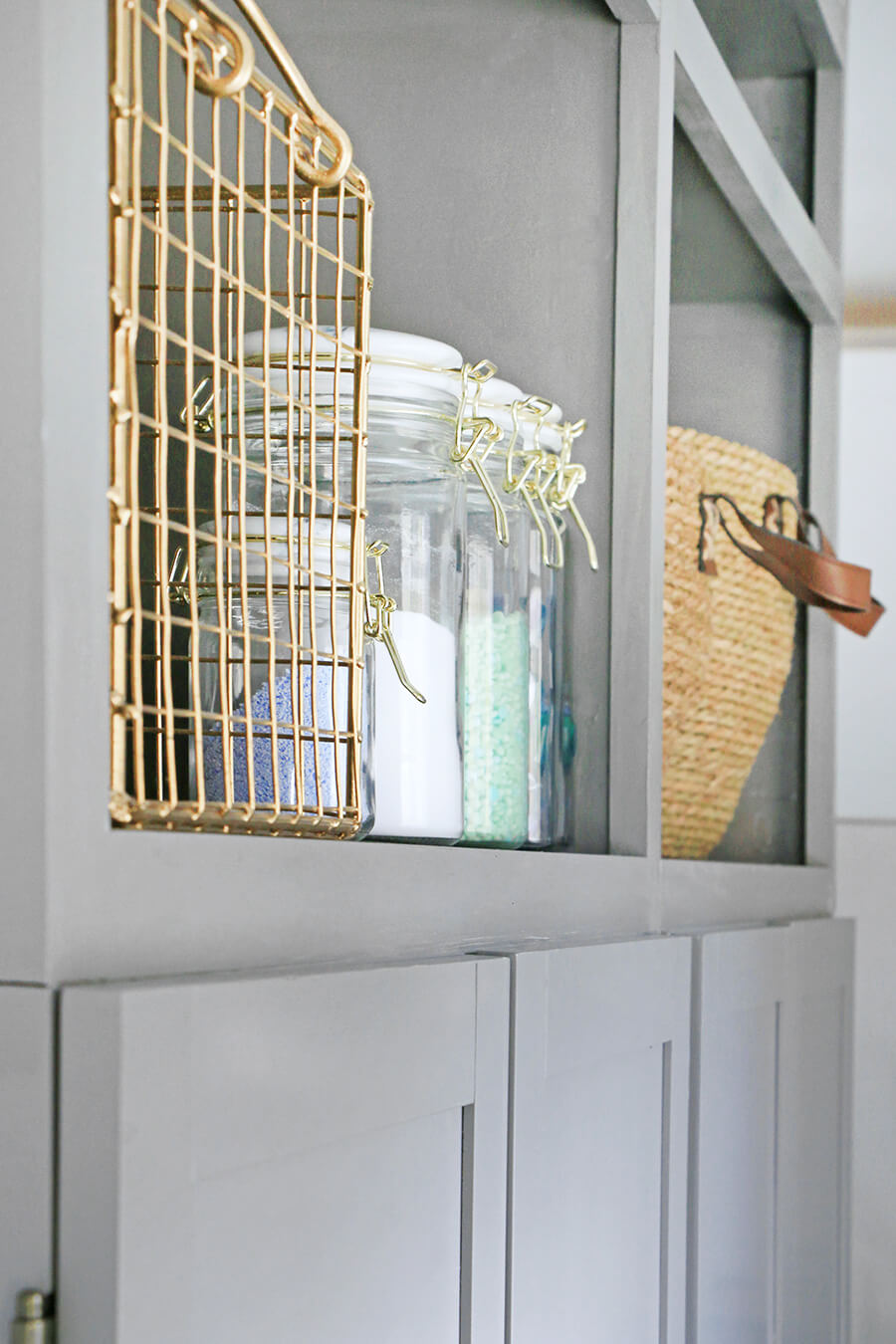 I haven't really had a chance to move everything back into the laundry room yet (I finished the built-ins, styled it, photographed it, and wrote this post all in the same day). So in case you were wondering why my inside shelves seem a bit bare, that's why.
But there is a ton of storage, and function is just as important as style. Well actually, more important.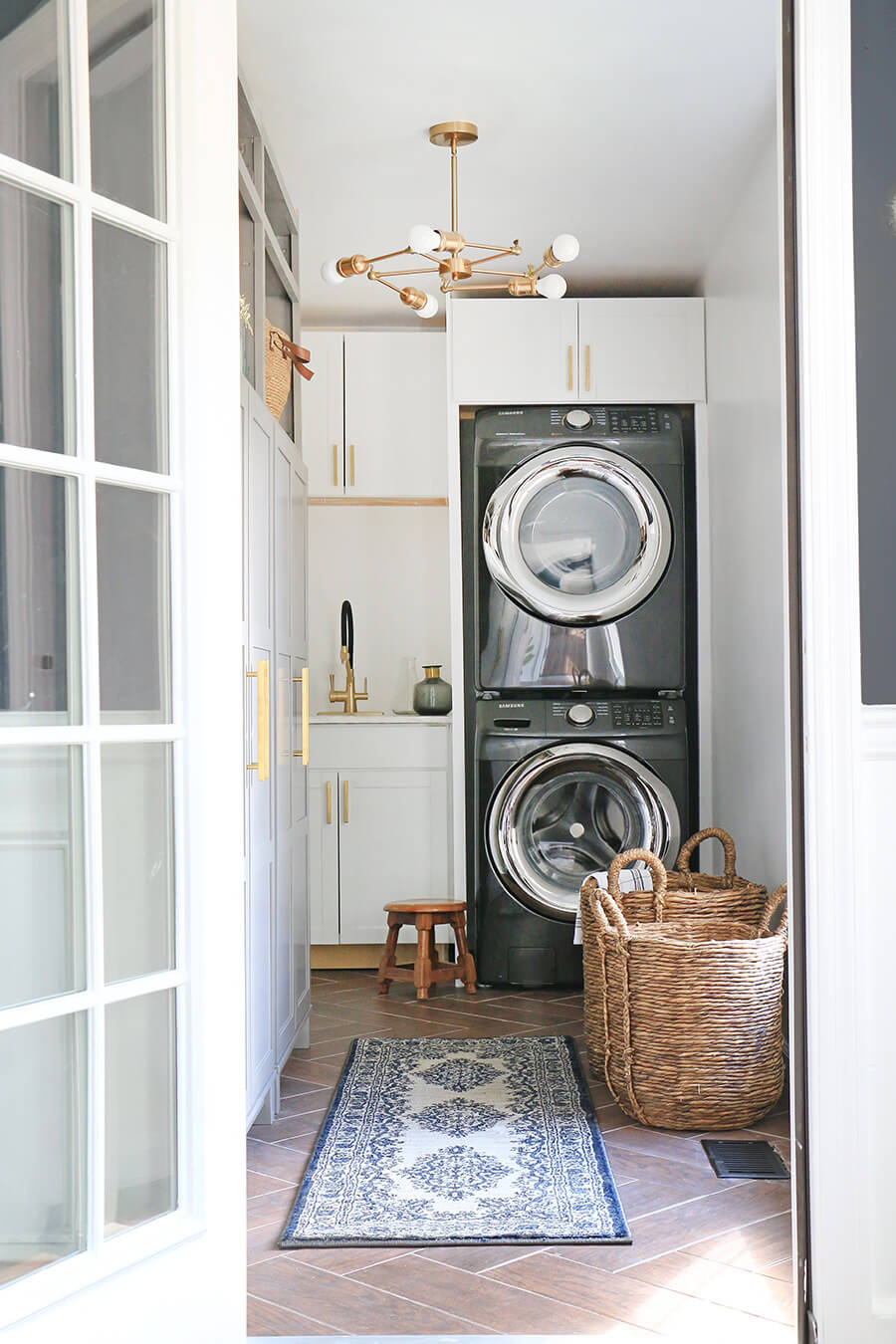 Well it's a small room, so it only takes a few shots to show it all to you, but once I get all my things moved back in I'll be sure to do a post outlining the organization of my cabinets.

All my beautiful accessories can be found in-store at your local At Home!
Thanks for following along with all my One Room Challenge misadventures!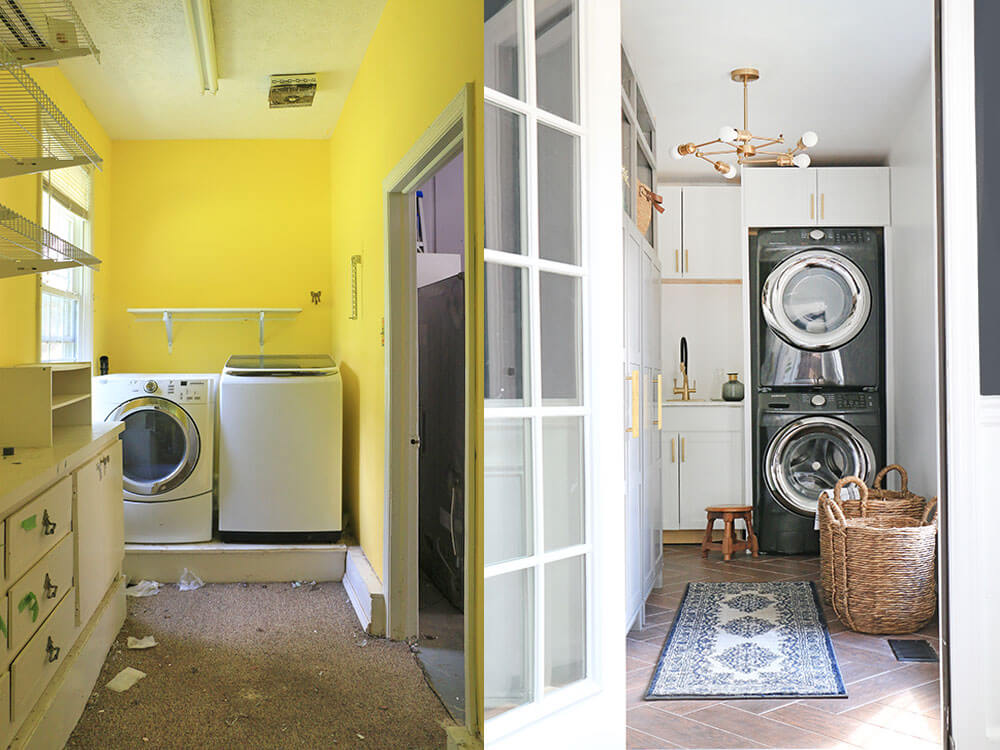 [left]
In case you missed any of the weeks before, or just want to check out the how this space progressed, here are the previous weeks:
Week 5: There is no post…I flaked when there was nothing new to show you.
Week 6: Reveal! You're already here!
[/left]
[right]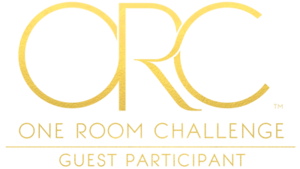 [/right]
*A huge thank you to At Home stores for sponsoring this project. Follow At Home via Facebook, Instagram, and Pinterest for more great products and decorating ideas.

[go_portfolio id="decorate_landing_page"]