Today is week 2 of the One Room Challenge ( a 6-week design challenge where bloggers share a makeover from start to finish). My laundry room is getting a major overhaul… it's going from a filthy back room in my garage to a real laundry room accessible from the inside of the house for a change. Pinocchio is turning into a real boy ya'all!
But before I share the progress on my own laundry room, I thought I'd share a few inspirations that are keeping me hopeful and encouraged during this frustrating remodel.
Laundry Room Inspo
Oh my goodness gracious, WHO was the genius who thought to put a laundry room in an oversized master closet? Oh right, my design heroes Studio Mcgee. Tell me this space isn't stunning and pure genius…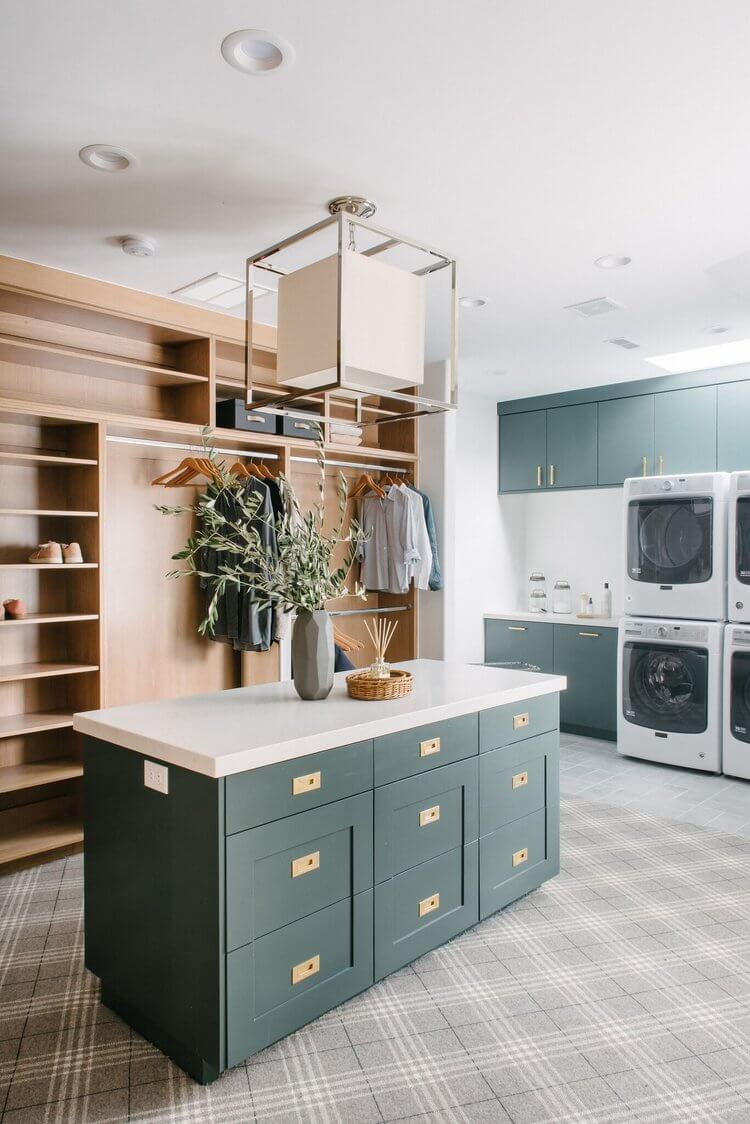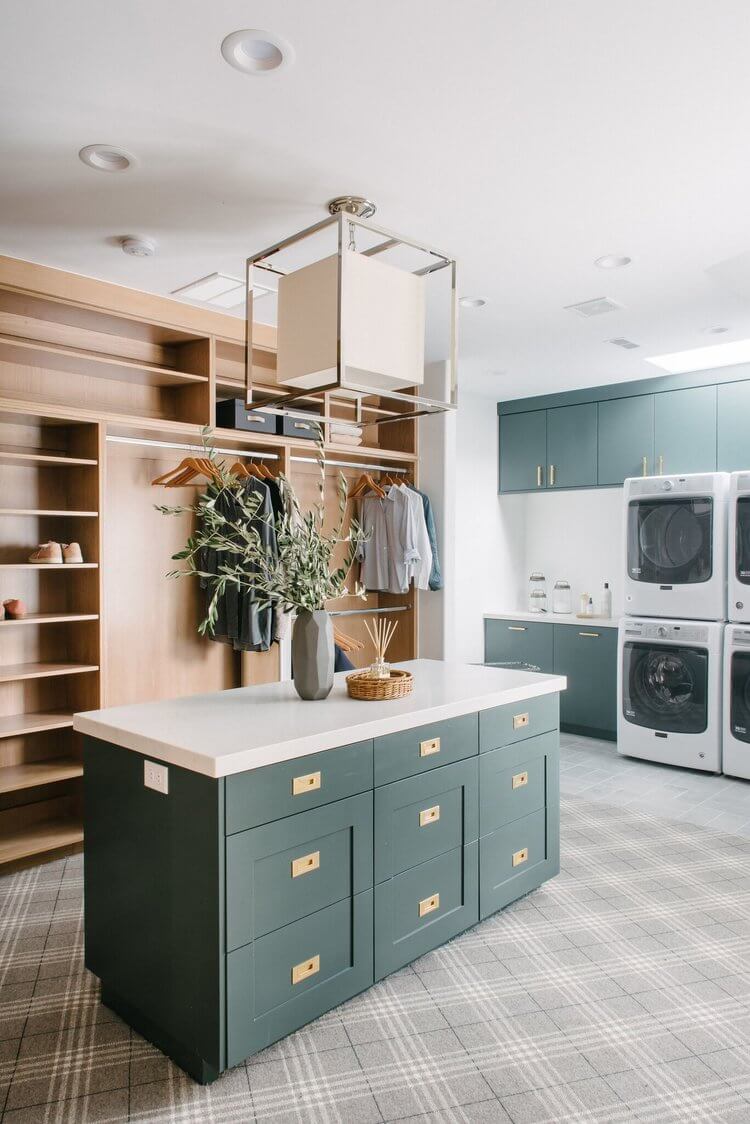 This drop dead gorgeous laundry room was a One Room Challenge feature a few ago by The Curated House, and it makes me swoon every time!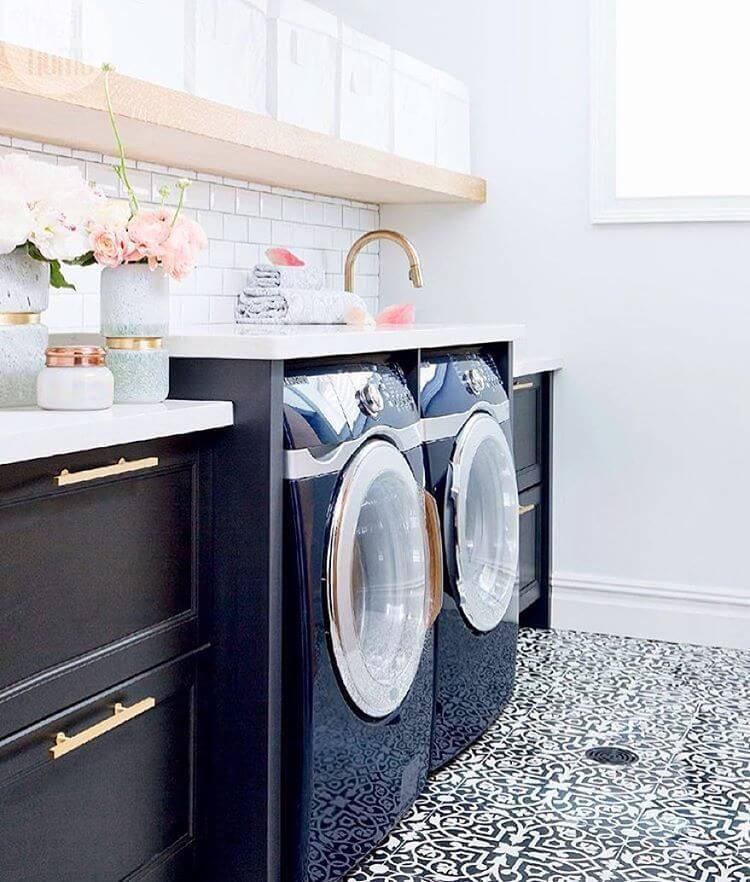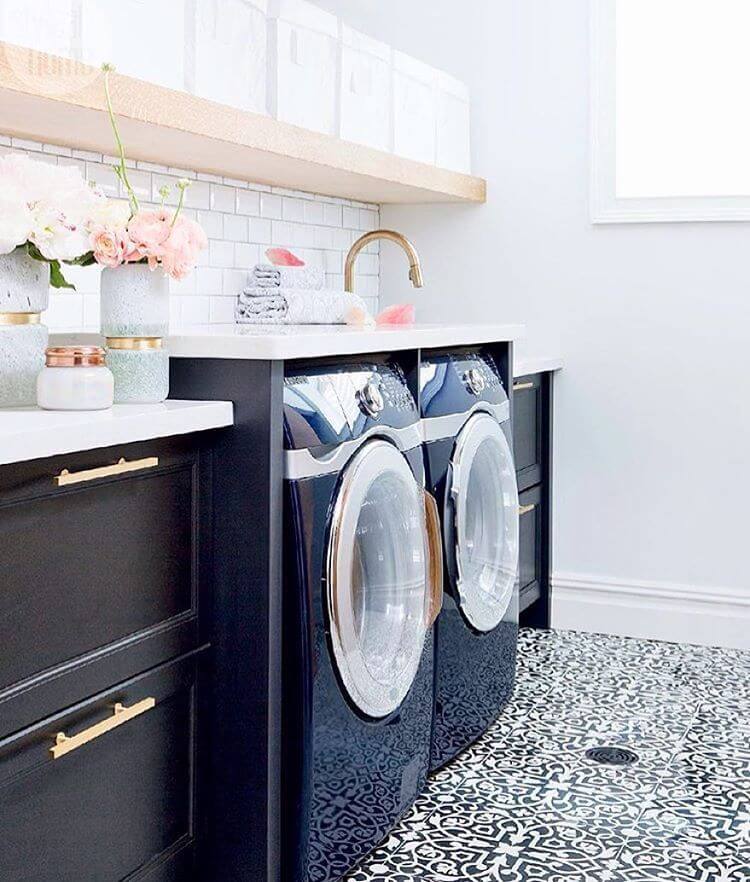 One more incredible inspiration I spied on This Old House (if anyone knows the original designer, please let me know!). This is SUCH a smart and incredibly stylish use of a small space. This takes built-ins and barn doors to a whole new level!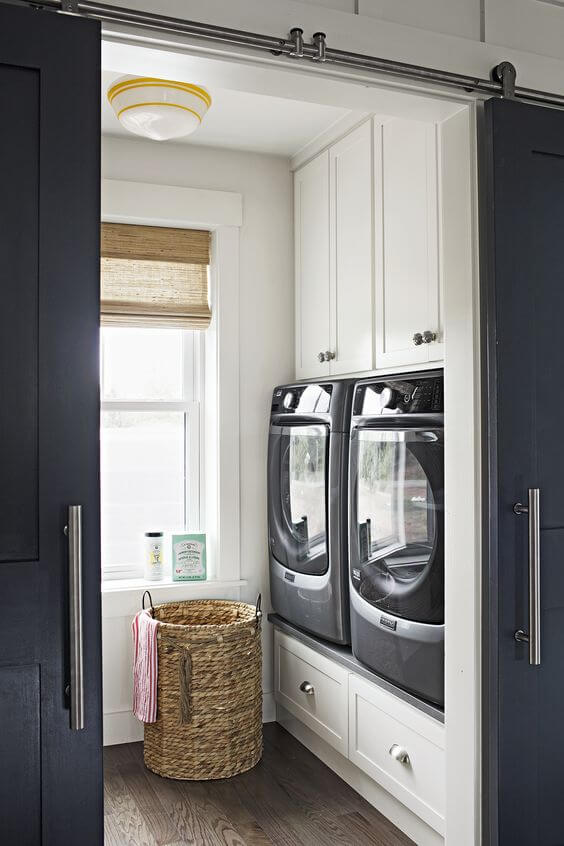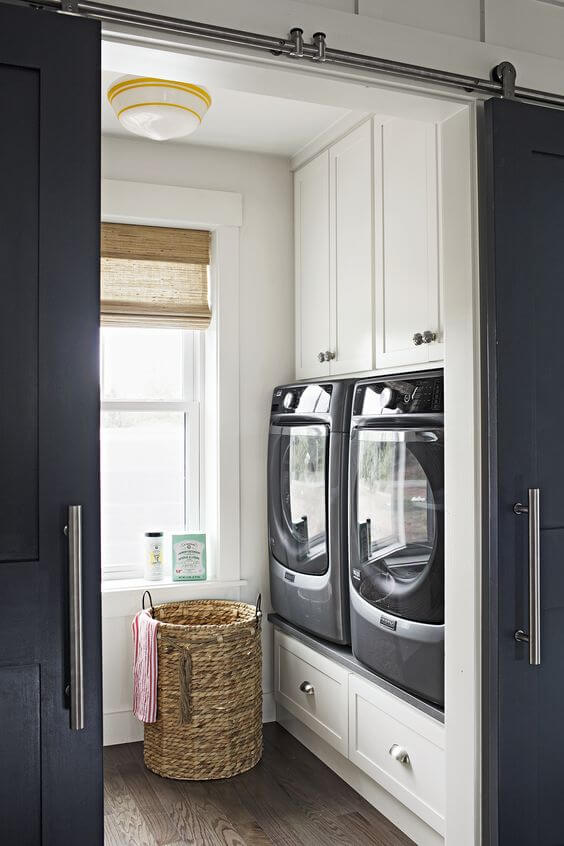 My Laundry Room Update
After looking at all those beautiful spaces, I'm eager and anxious to have my own beautiful fully functioning laundry room.
In case you missed week 1 of my makeover, check out what this room use to look like here. It didn't use to be a space attached to my house from the inside, so this is going to be a game changer!
The renovation has been ridiculously long for such a small simple space, but that is because they are doing the kitchen and dining room along with the laundry room. I'm just happy to finally have floors and walls guys!!!!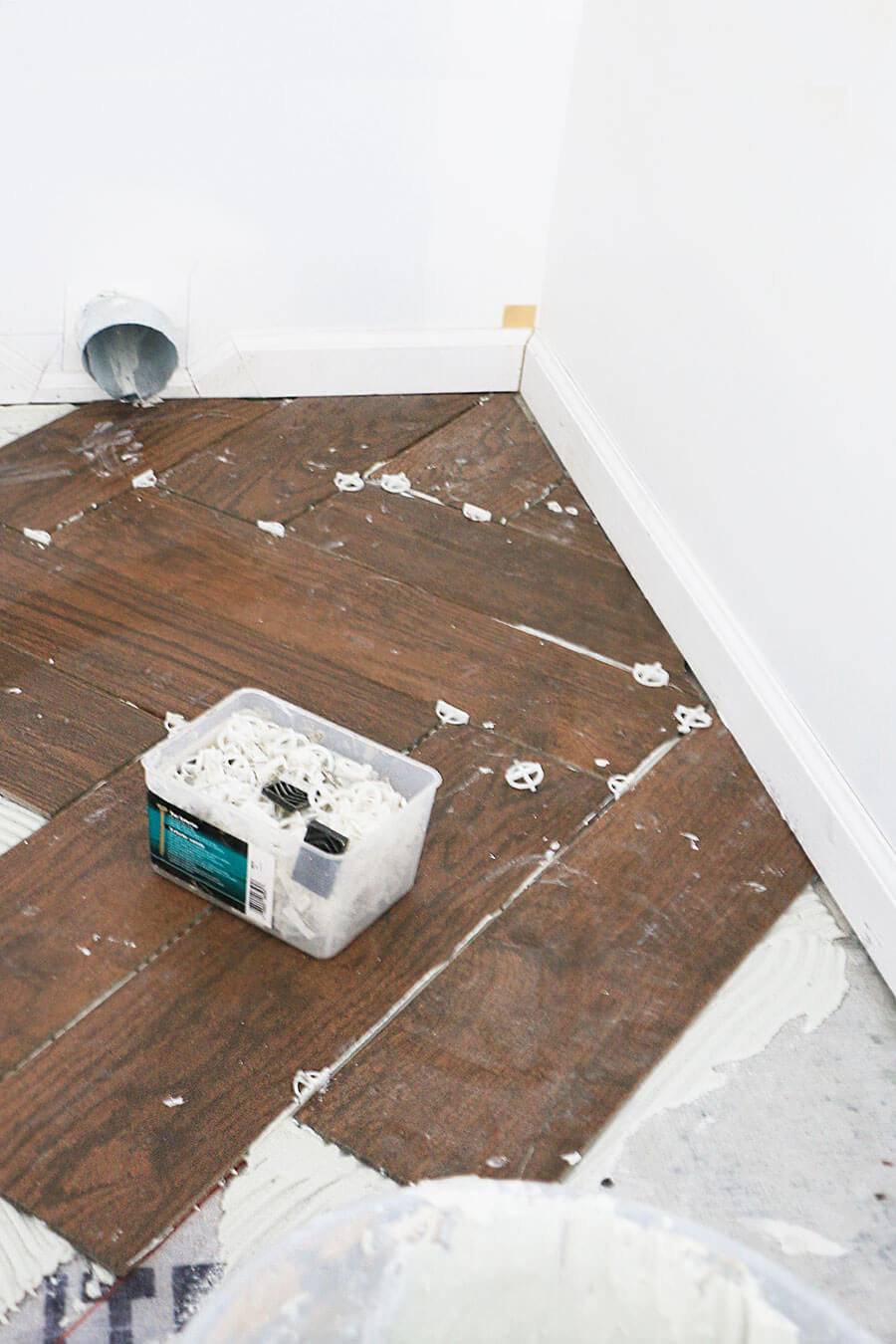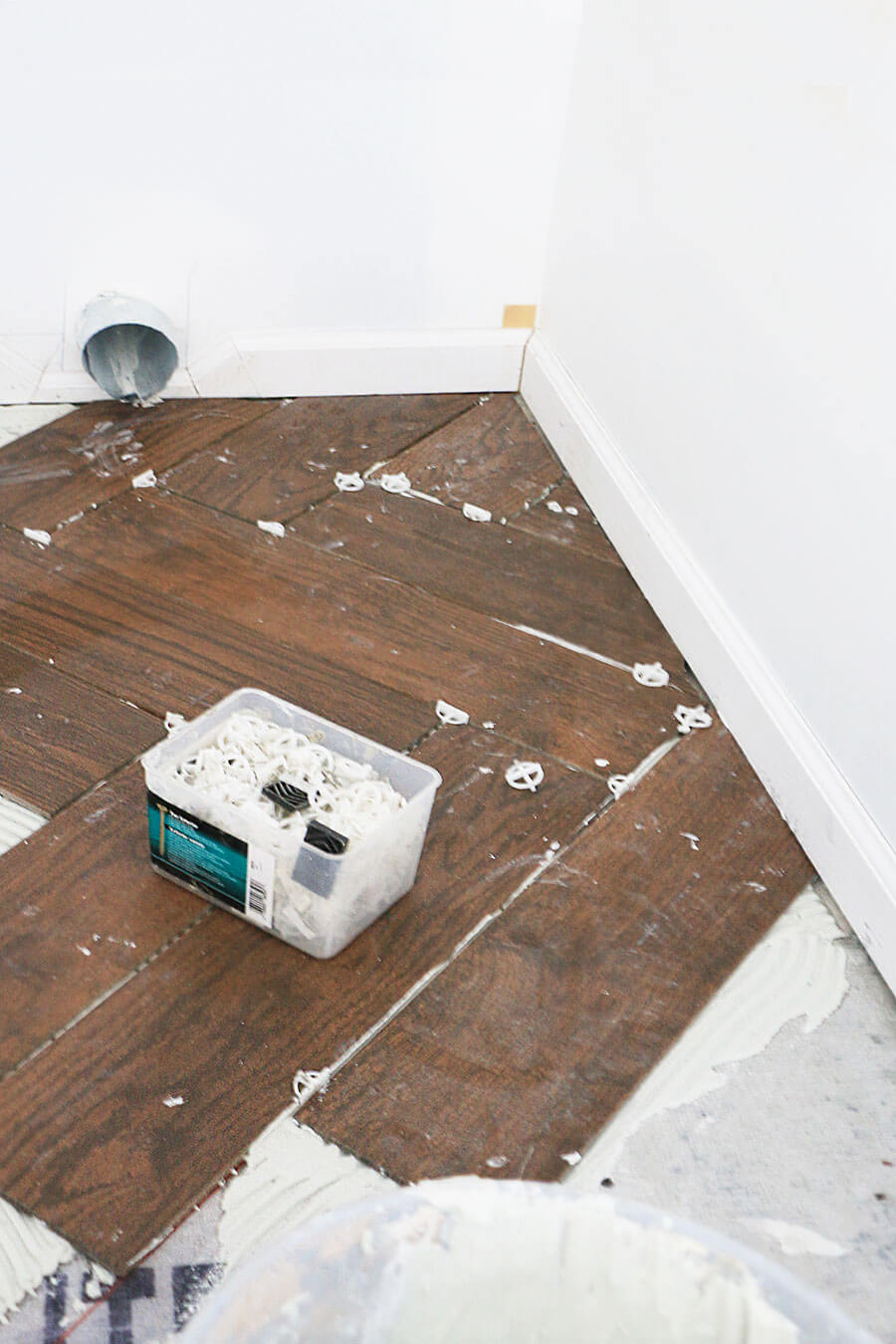 You can't imagine how thrilling it is for me to have wood-like porcelain tile floors in my laundry room. You have to understand, what was in this laundry room acting as a "floor" was so gross that plain dirt floors would have been cleaner. *Blegh!*
I don't have pets, but it smelled like a mixture of mold and pet pee. Not pleasant when you are trying to make clean clothes. I tried shampooing the thin office-like carpet once…it didn't work at all.
As for the walls, when we opened up part of the existing drywall, we got an unpleasant little surprise; a seriously overpowering swarm of ants. I mean, grown men were jumping away from the swarm of teeny tiny buggers. I laughed at them, but even I admit that this kind of swarm looks a lot like something out of a horror movie where the ants overtake you and eat you down to the bone in seconds. Yipes!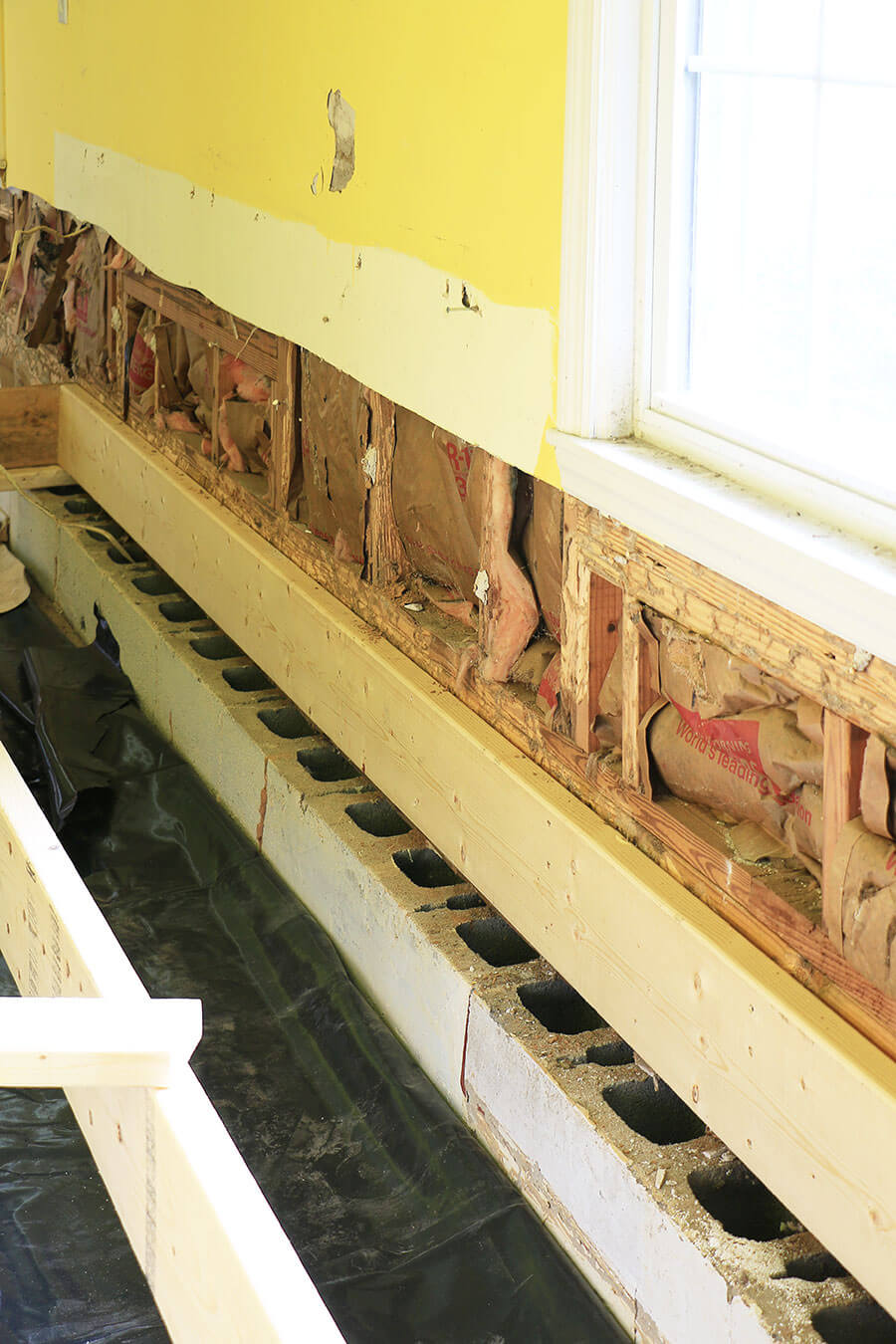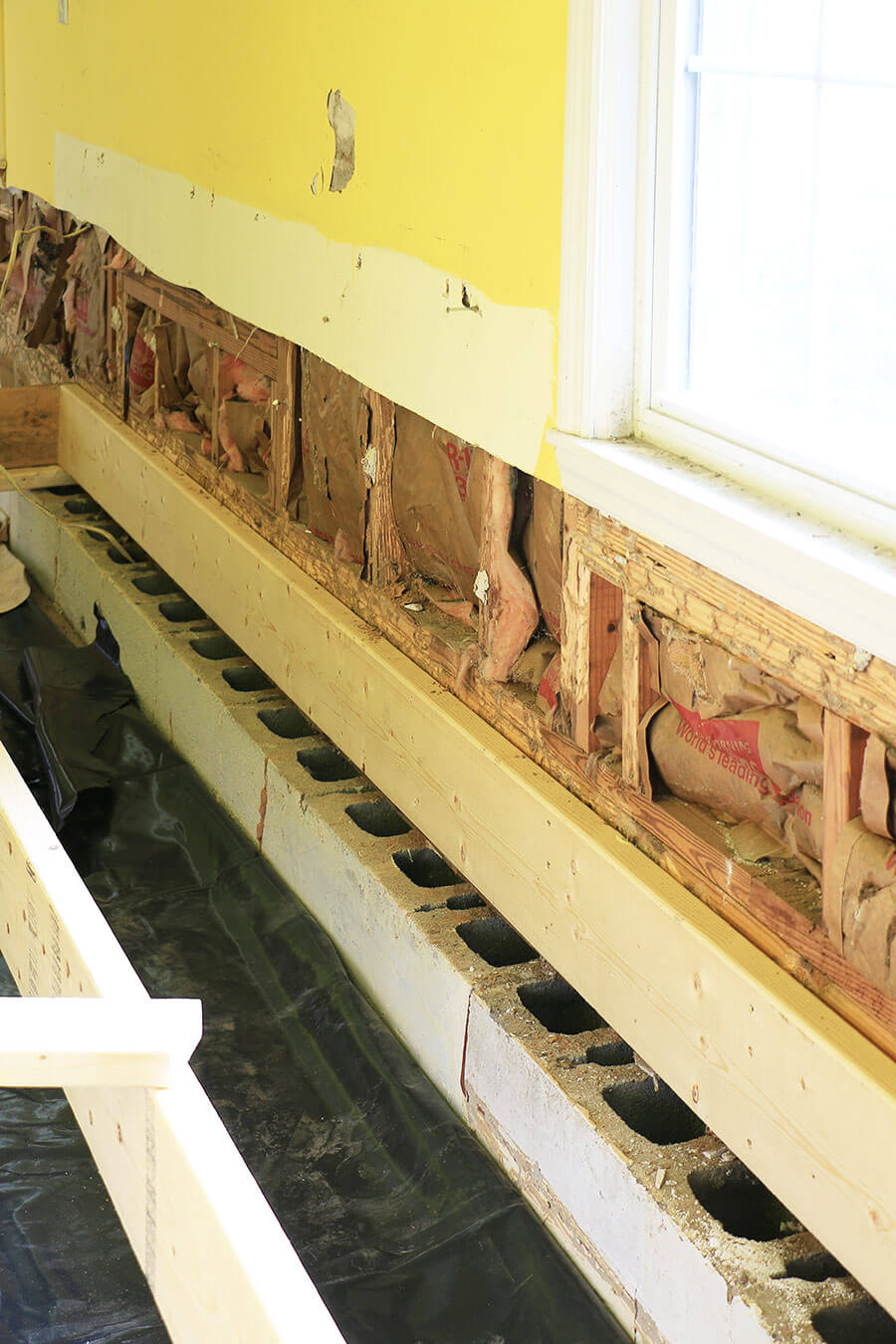 So now that I have walls that are bug free, and wonderful wood-look tiles on a new raised floor that are odor free, I'm beyond thrilled!
My Dream Flooring
These are the same tiles we had put in the kitchen for our big kitchen remodel that is currently going on. I bought some extra to run it through to the laundry room, but I decided to spring for a little extra on labor and have them put it in a herringbone pattern. I considered doing this popular pattern throughout the kitchen/dining room originally, but it would just cost to much extra.
However I'm LOVING the trendy herringbone in this smaller room. I'm happy I could slip it in there somewhere.
Now I'm waiting on the electricians get it right…because for some reason they keep neglecting to make the necessary changes I asked for. I keep having to explain why an outlet can't be left right where the sink base is going to go. *head smack*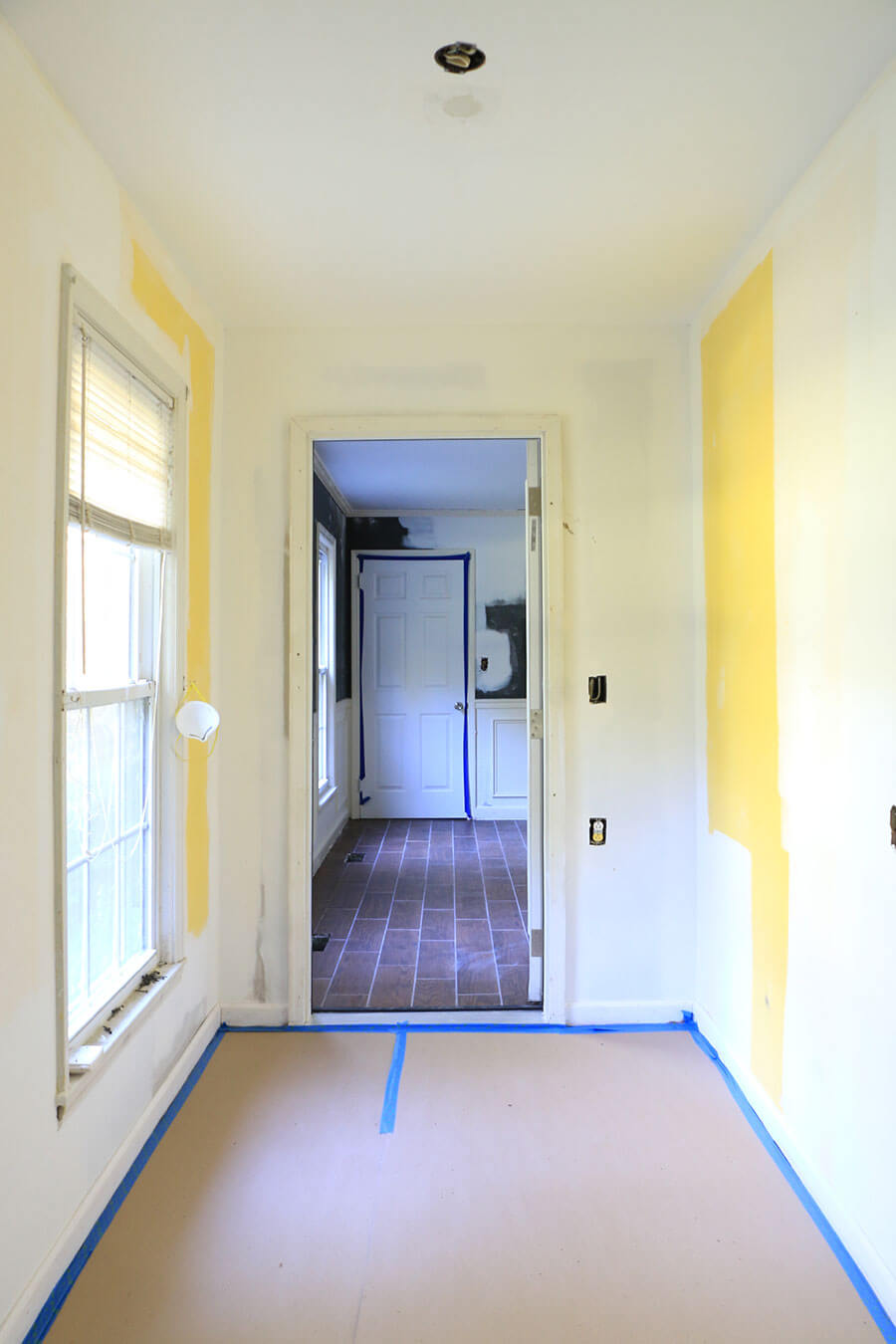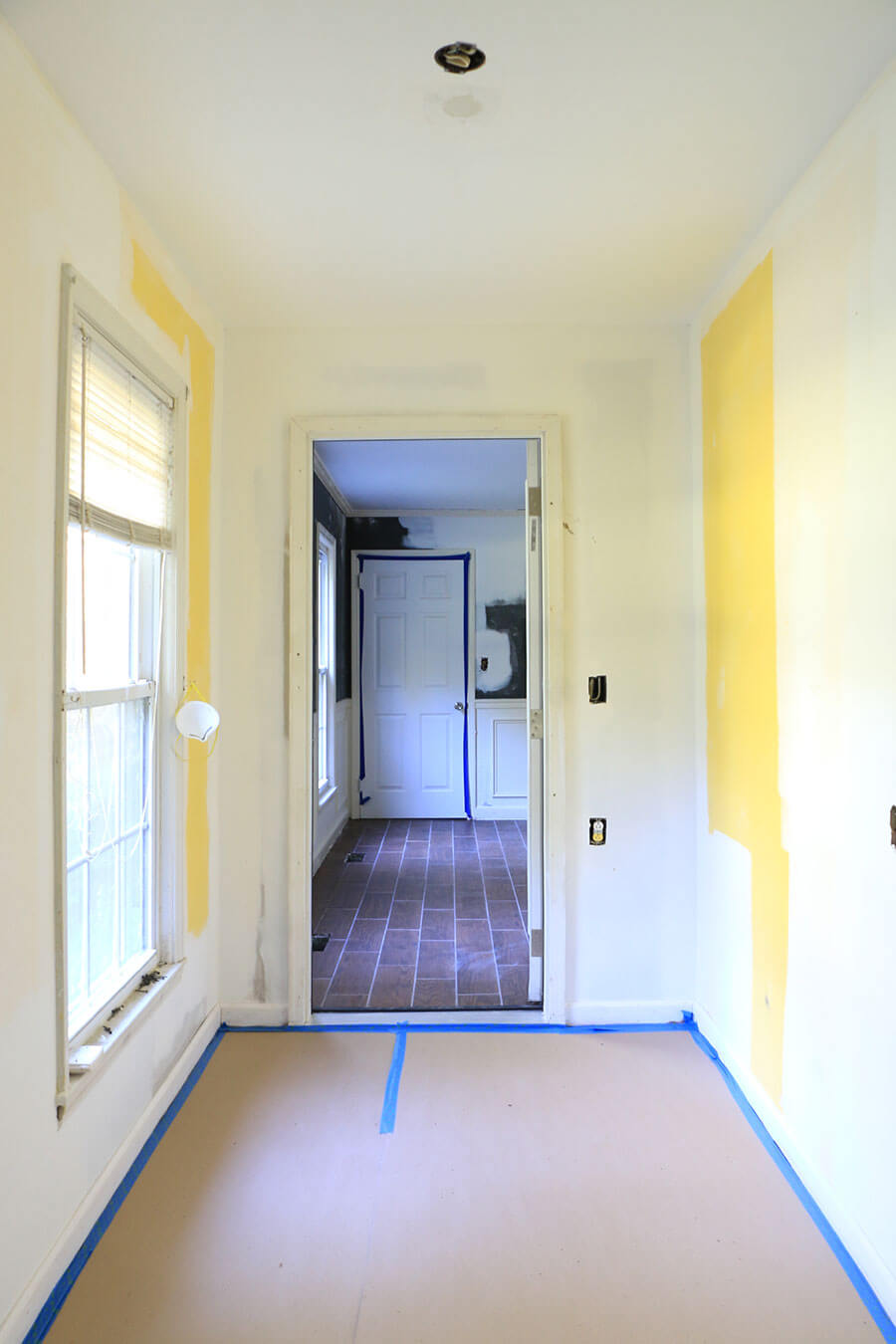 [left]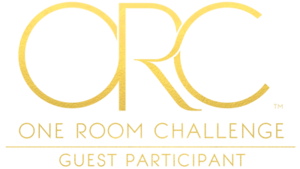 [/left]
[right]
Want to see my video footage of the progress so far? Check it out here in my Instagram story highlights!
[/right]


[go_portfolio id="decorate_landing_page"]