When it comes to Laundry room accessories, we often think practically but maybe not stylishly. Don't neglect the style… we're covering a few must-have laundry room accessories that should also make a statement!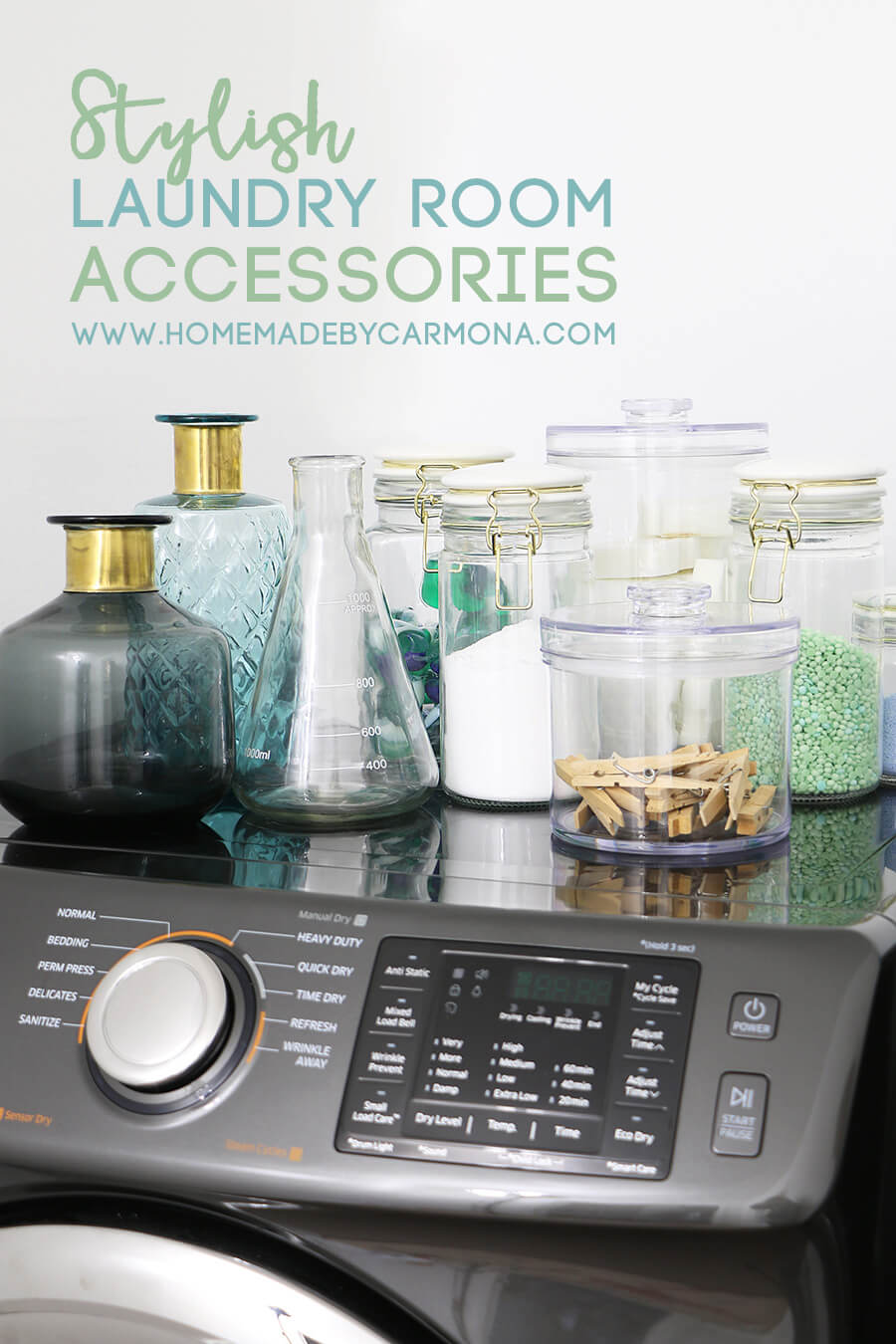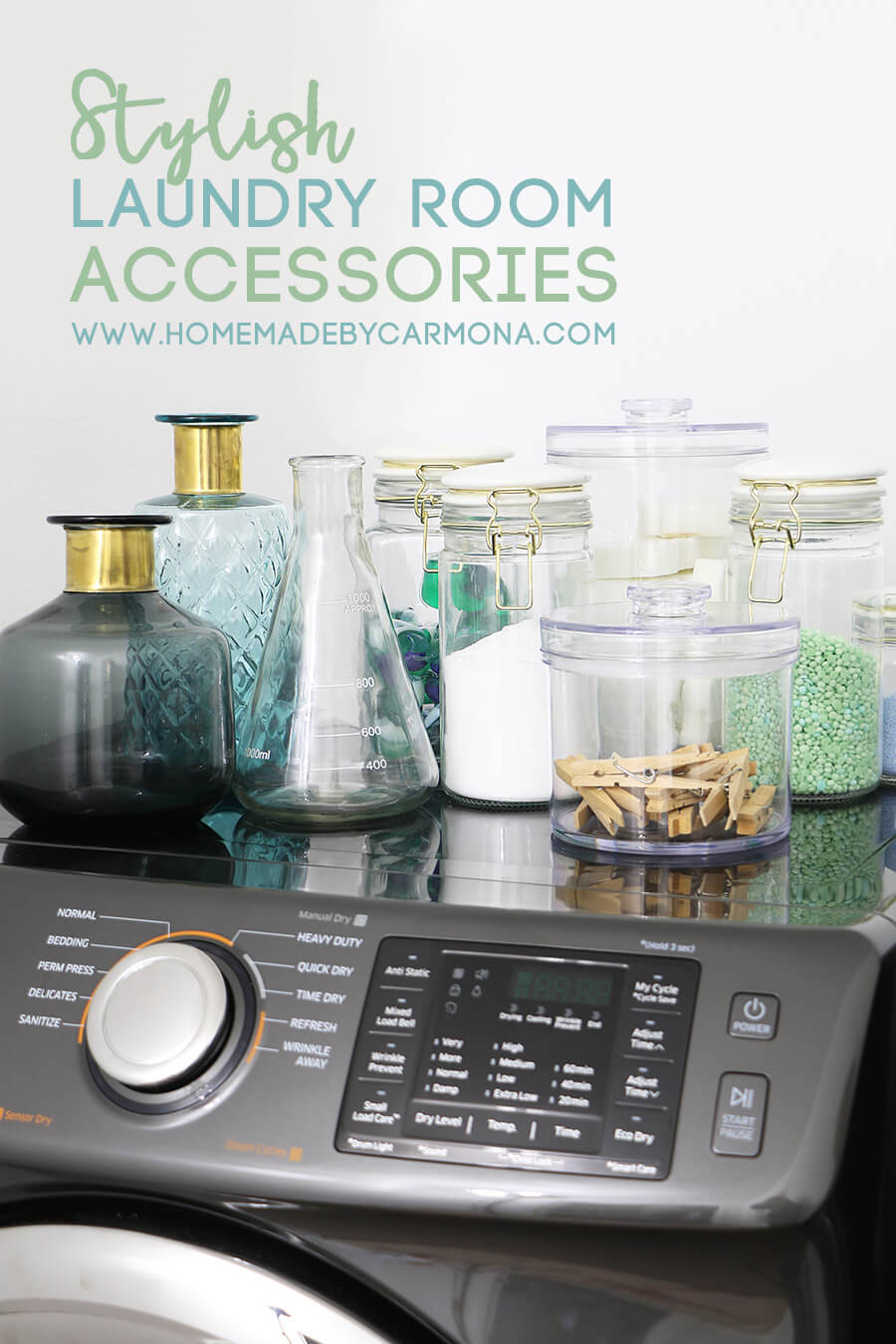 *This post is sponsored by At Home, your decorating superstore!
It is week 4 of the One Room Challenge and my space looks like some people's looked 4 weeks ago. To say I'm worried would be an understatement… To take my mind off my delinquent contractors I decided to do a little retail therapy.
Last week I took a trip to my local At Home, the home decor superstore and got my shop on! For me, the perfect combination is practical meets stylish, while affordable.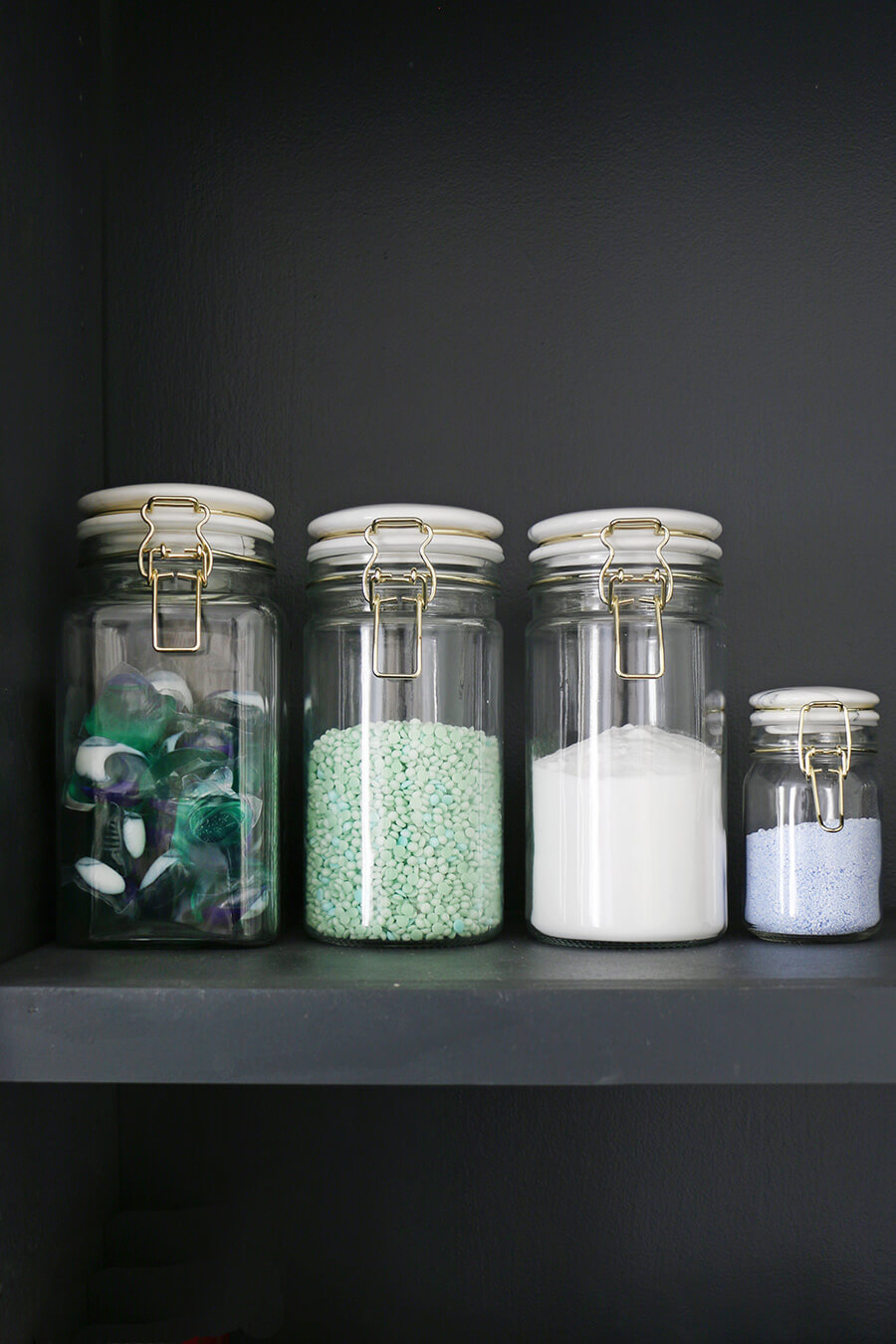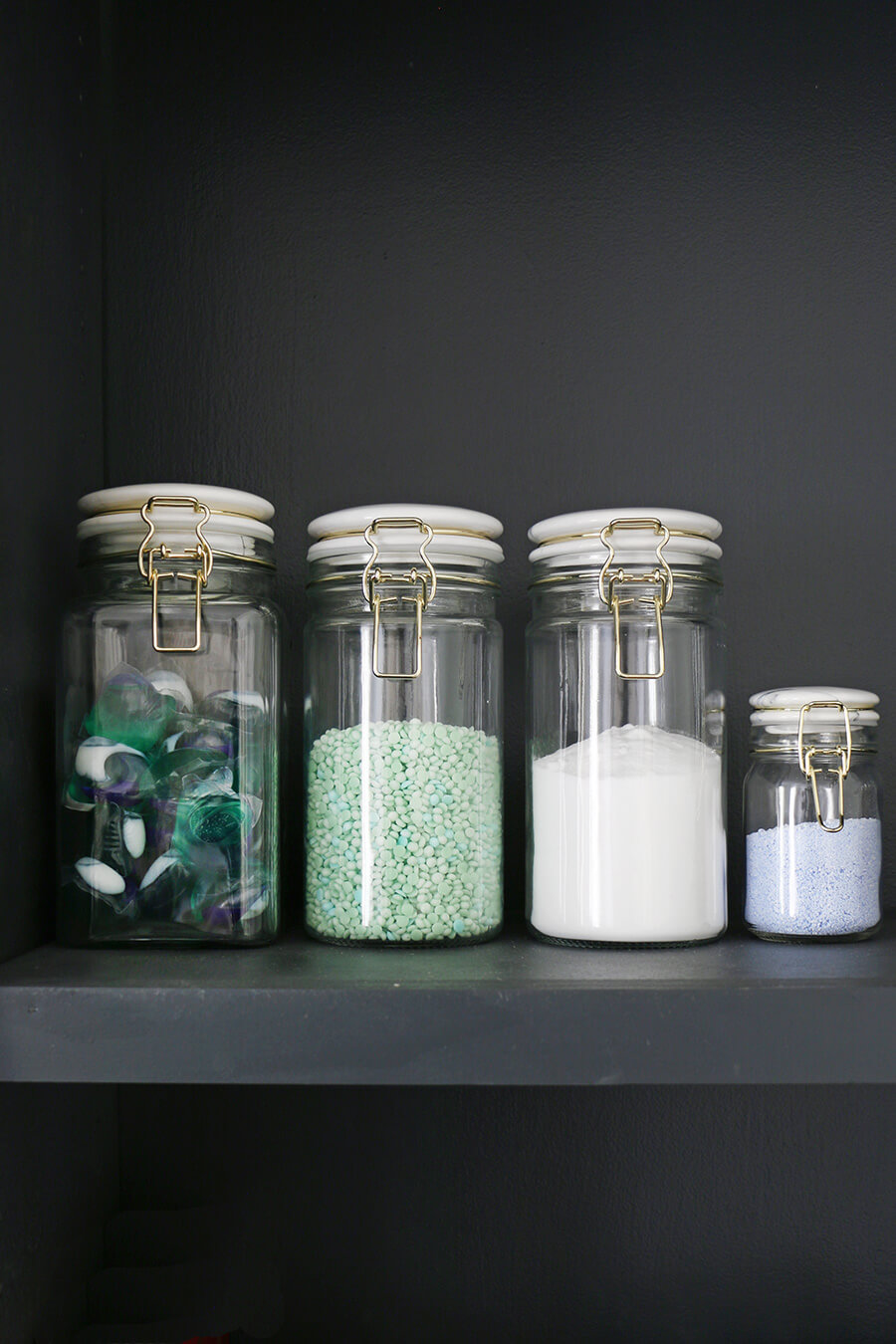 Accessories That Should Also Be Stylish
Don't just look at these items as necessary for function, this is your chance to make your laundry room sparkle as a beautiful part of the house. Laundry room accessories can be as fun as they are functional.
Baskets: cute baskets are both decorative as well as a place to toss that dirty laundry.
Storage Jars & Dispensers: Get those detergent pods, dryer sheets, etc. into some cute air-tight jars. You'll do a better job keeping track of what you do and don't have, plus it will make a your cleaning cabinet out-of-this world stylish!
Plants/Planters/Jars: Plants should grace any and every room of your house. Which means stylish planters, and/or decorative jars to root plant cuttings.
Rug/Runner: This one is a little more obvious, more people realize that the rug you choose can and should be as stylish as it is useful.
Art: It may not occur to most people that artwork belongs in any and every room of the house. Think of it like the clothing for your walls…they are naked otherwise. And FYI, laundry rooms don't have to sport laundry related artwork only. Fine art works anywhere.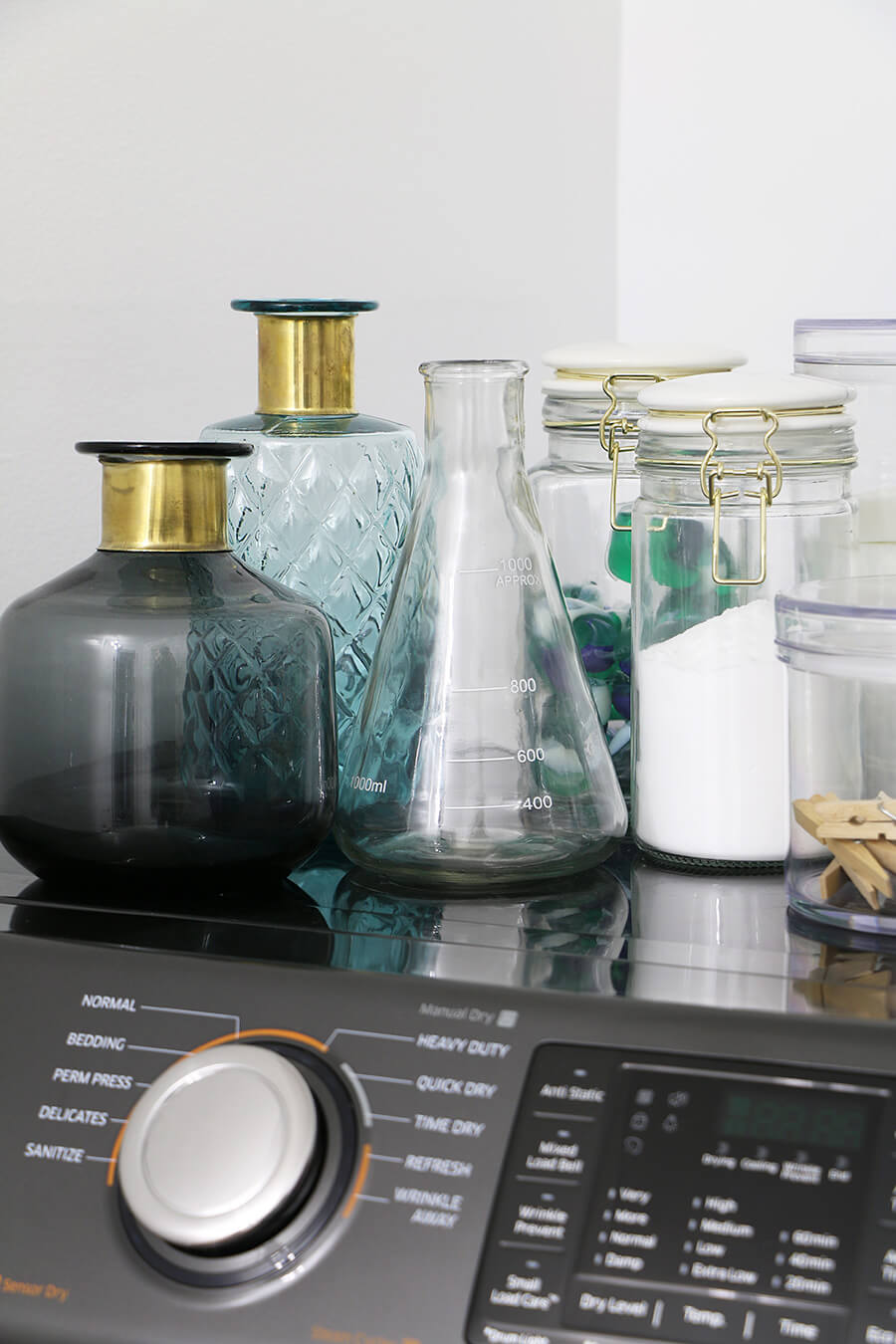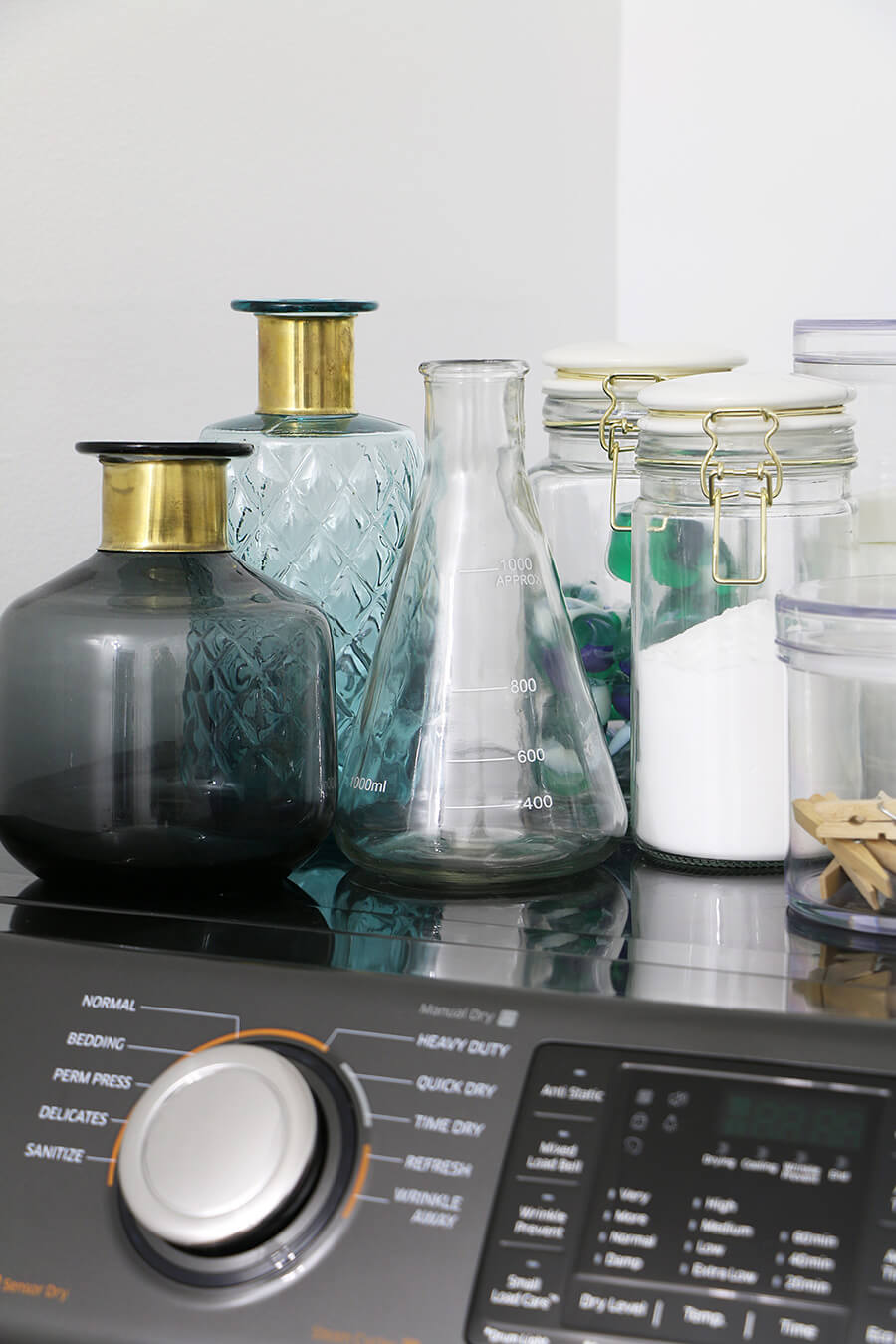 Don't Just Shop One Department…Peruse The Whole Store
While I wait on my contractor to install my cabinets (which I may just do myself if I have to wait much longer), I'm keeping a few of my laundry room accessories around the house. You'll notice that they don't seem like laundry specific items, and there is a reason for that.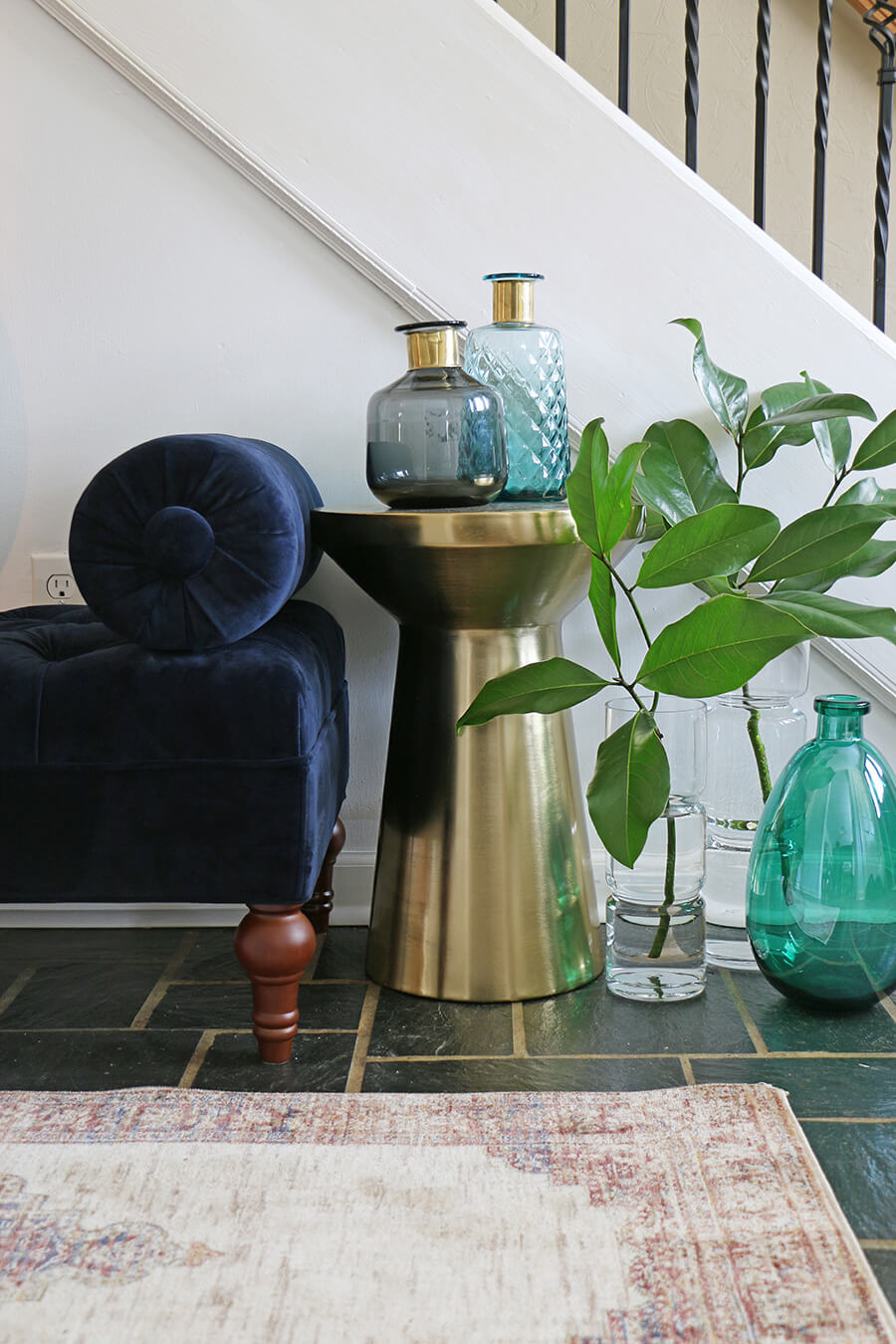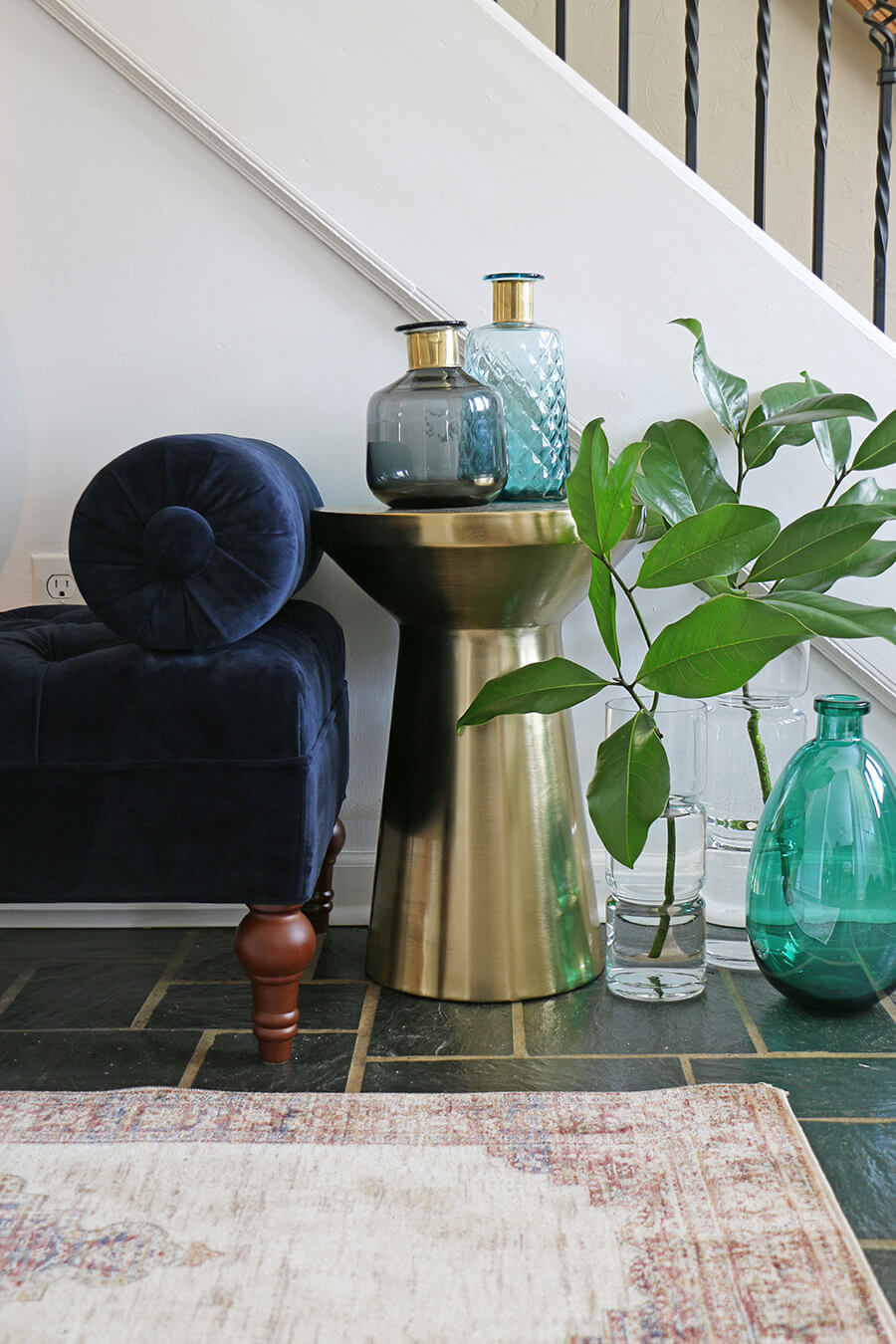 Instead of running to the "cleaning & storage" aisle of the store, walk around the entire At Home store to take in all the possibilities with an open mind. Sure, you could walk down the laundry aisle to buy some hampers for your dirty clothes, but you might just your perfect laundry basket in the basket area, or the nursery area. The same thing applies to storage jars…the majority of mine were discovered in the kitchen storage department.
At Home stores have aisles upon aisles of items grouped into like categories, so it will be easy to find tons of options to choose from.
Remodel Updates
Okay guys, so which runner are we liking for my laundry room? The pinks or blues? Wish me luck since there are only two more weeks until the big reveal.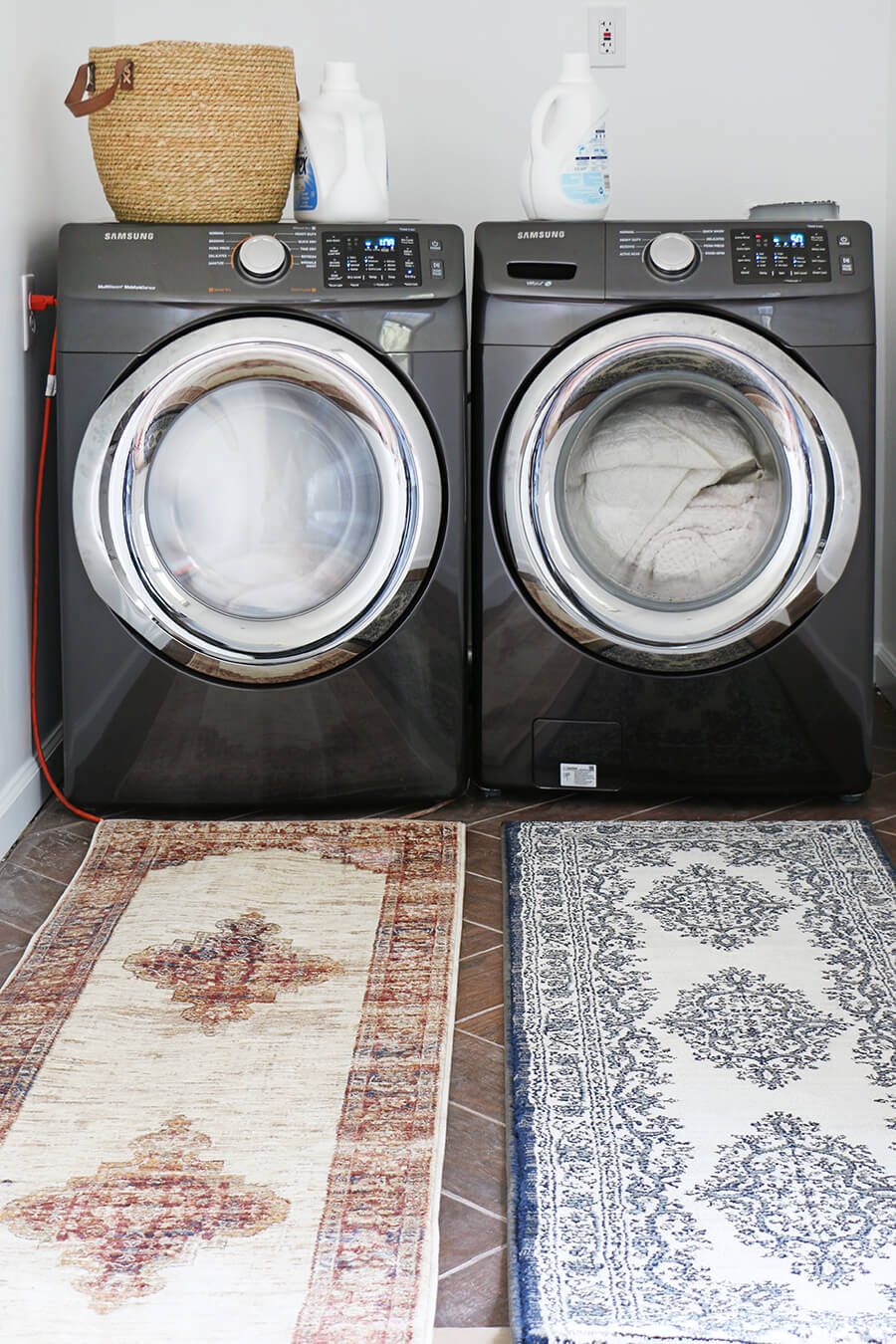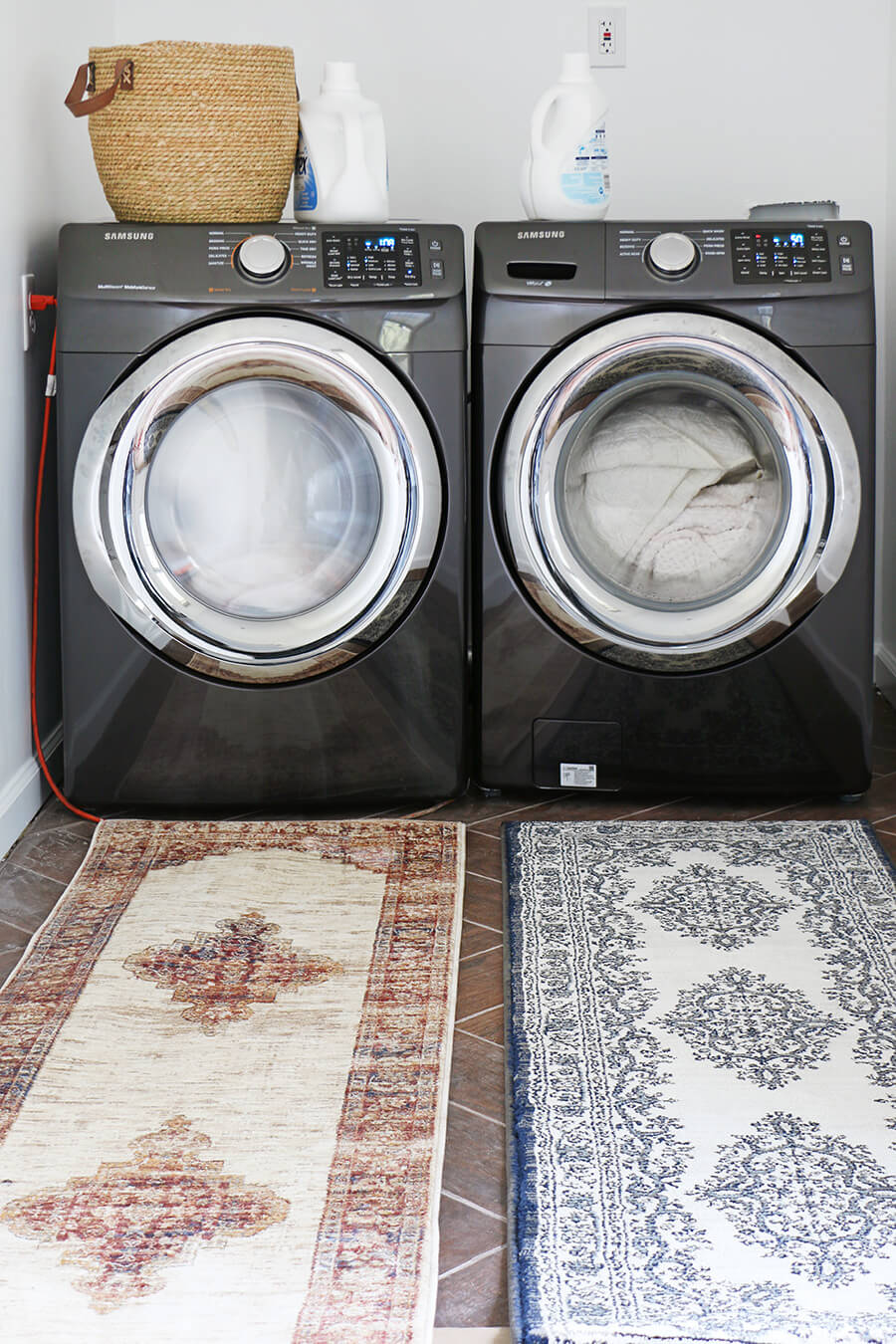 Unfortunately, I still have a ton to get done and so does my contractor. If they don't take care of it soon, I'm going to have to do it myself (so much for a break from the big jobs). We need to install cabinetry, light fixtures, stack the washer and dryer, build storage shelves, paint, install the sink and hook up the plumbing, and finally decorate!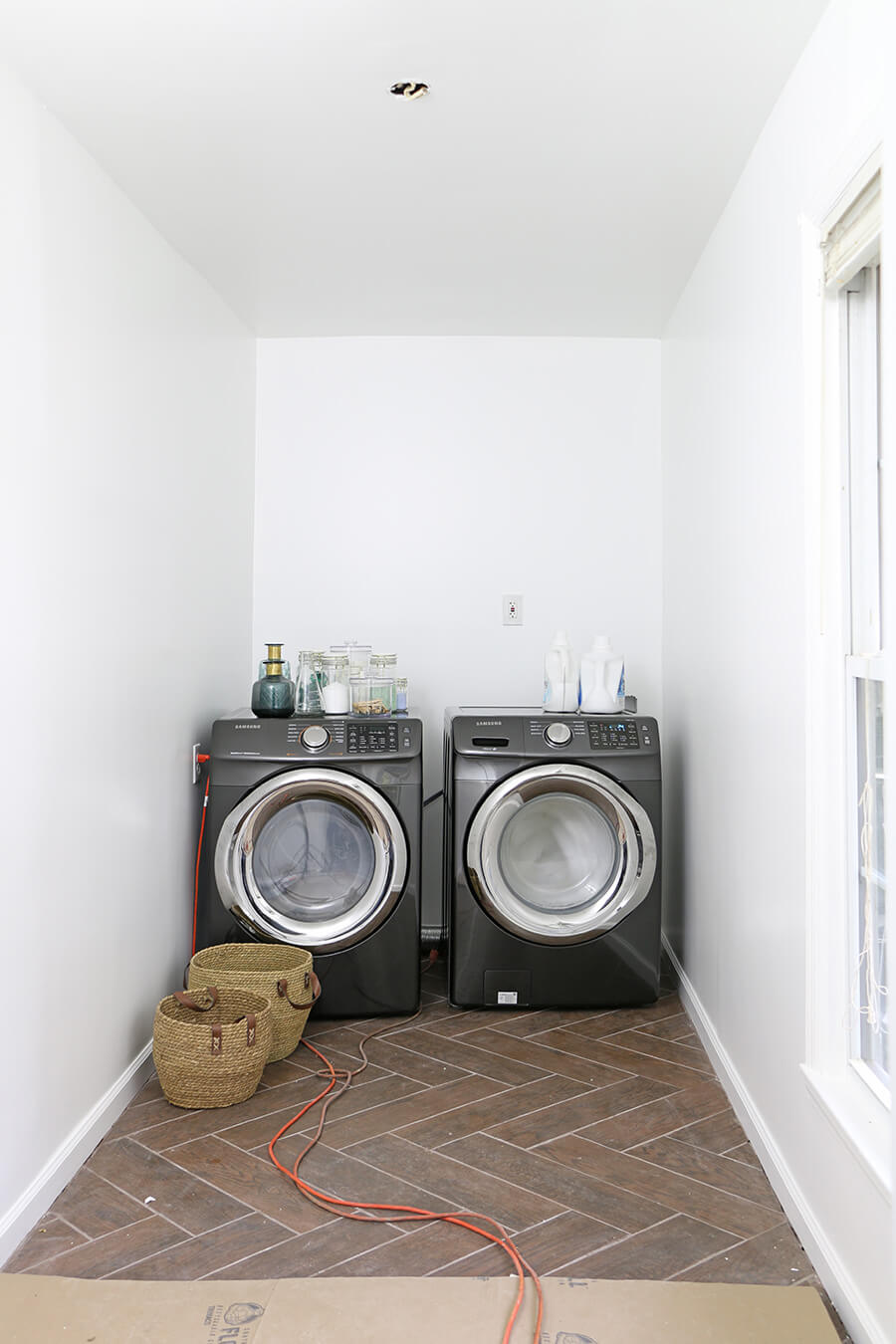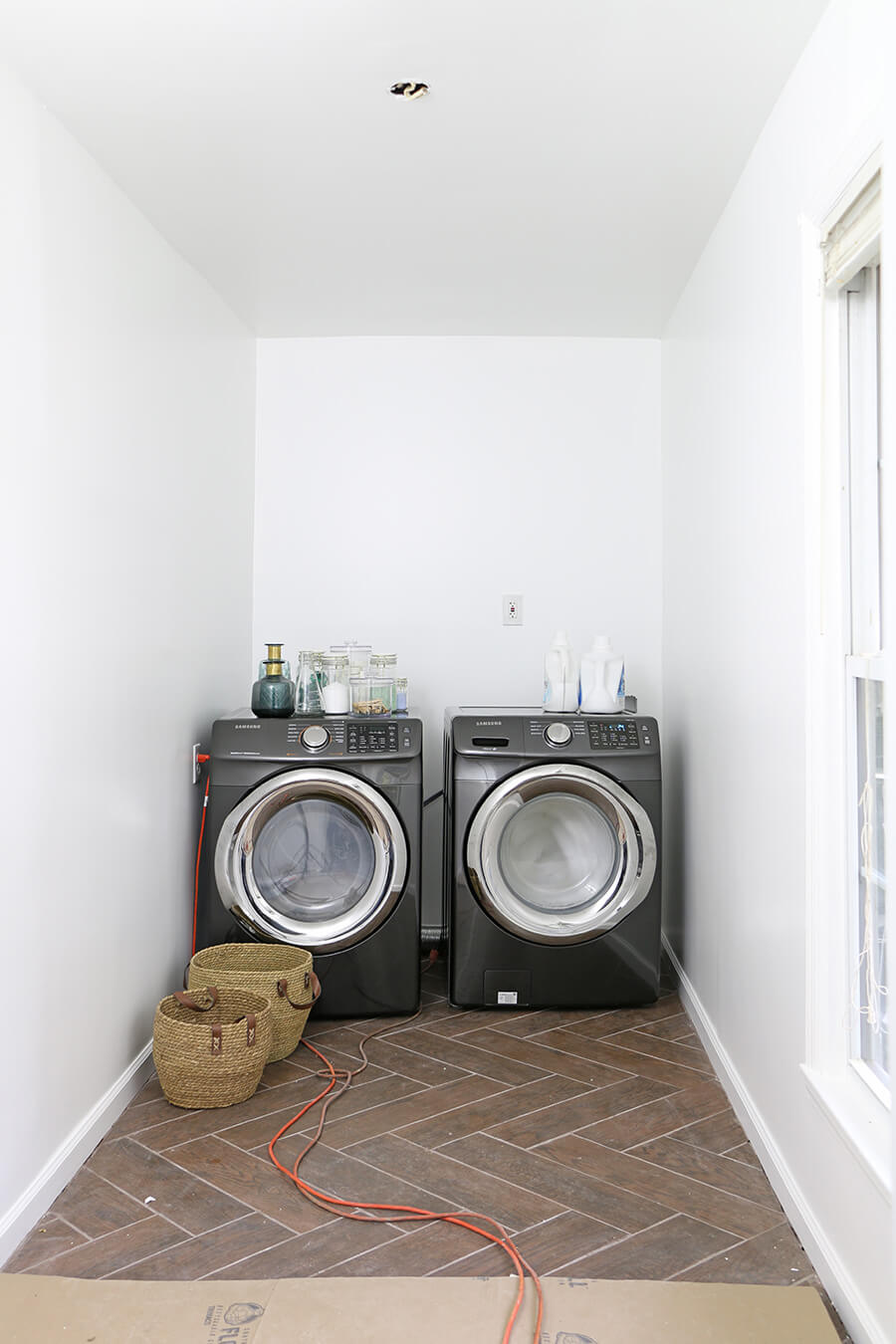 [left]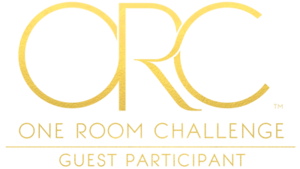 [/left]
[right]
Missed the previous weeks? Check them out here:
Want to see video footage of the progress so far? Check it out here in my Instagram story highlights!
[/right]


[go_portfolio id="decorate_landing_page"]