What is the point of creating a beautiful pin & magnetic board if the pins and magnets are ugly?
A few days ago I showed you how to make a half-pin half-magnetic board (read about it here), and today I'm sharing how I made cute push pins and magnets to compliment the new board.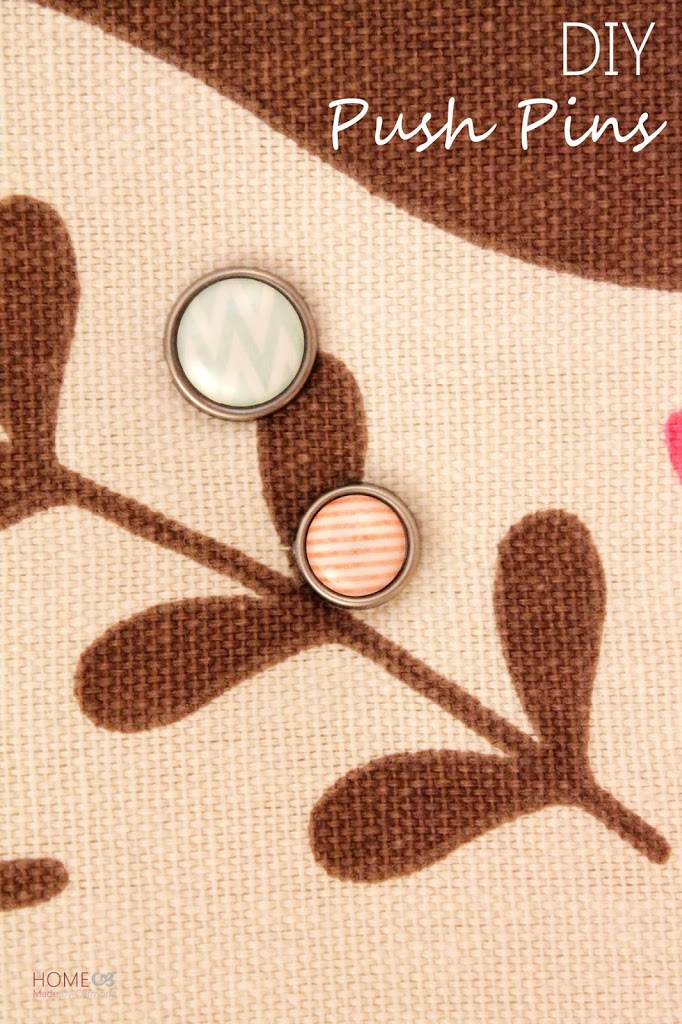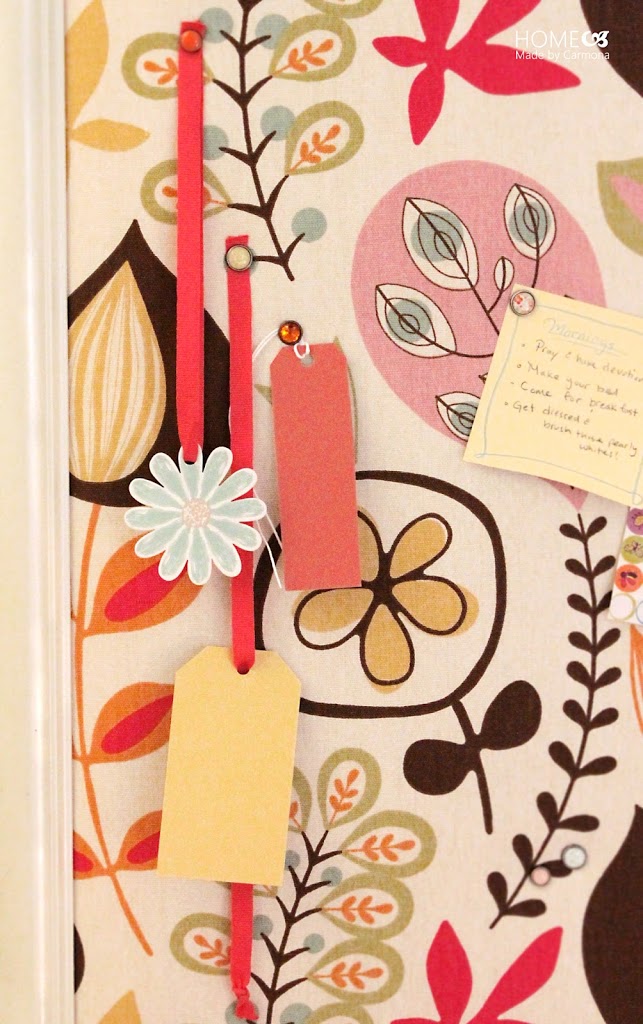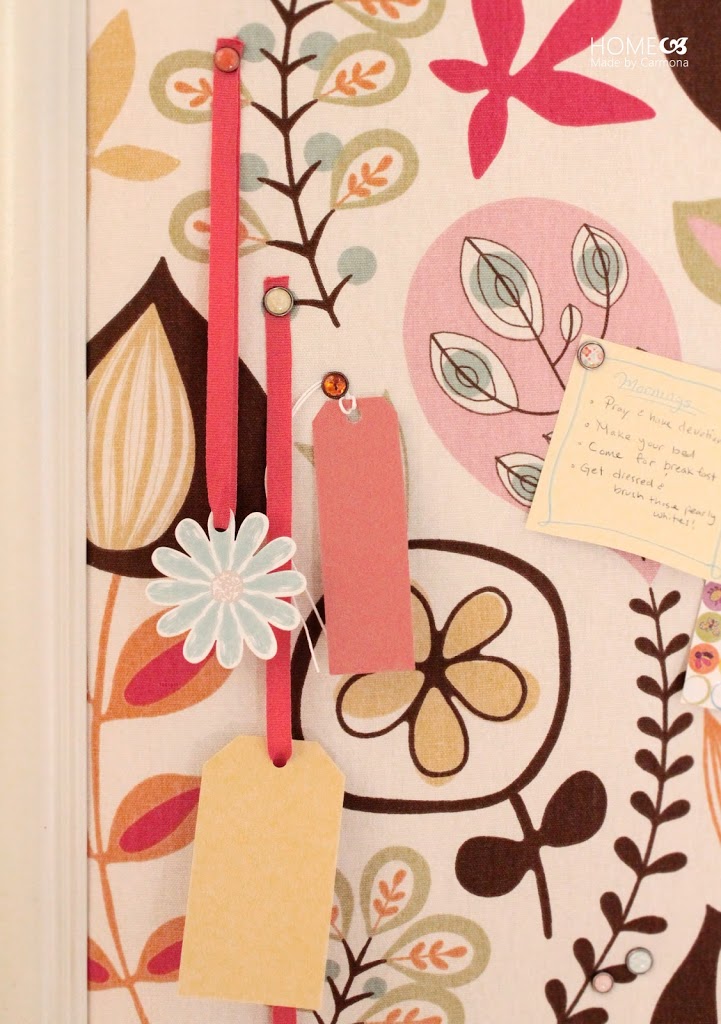 Making Lovely Magnets & Push Pins
I found some lovely clips at Michaels and had to have them for the pin/magnetic board! 
They were the perfect variety of sizes for stick-on magnets, tacks, or push pins. I simple bent and broke the back clips. Other options I considered were buttons, jewelry, and scrapbook stickables…I found these first and was enticed at the final price of $1.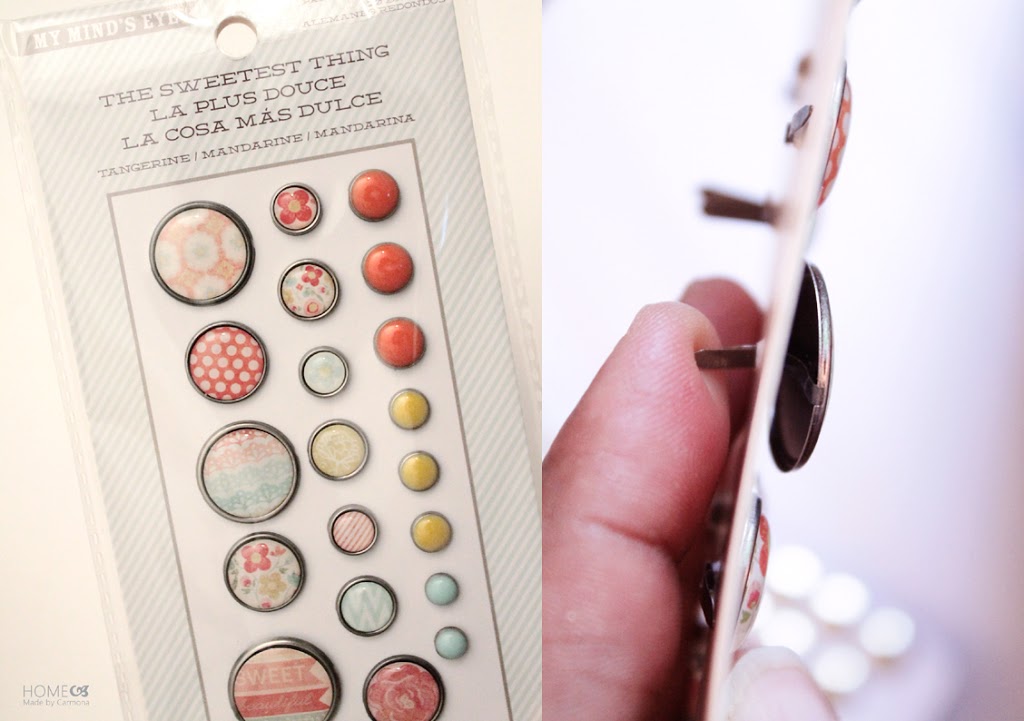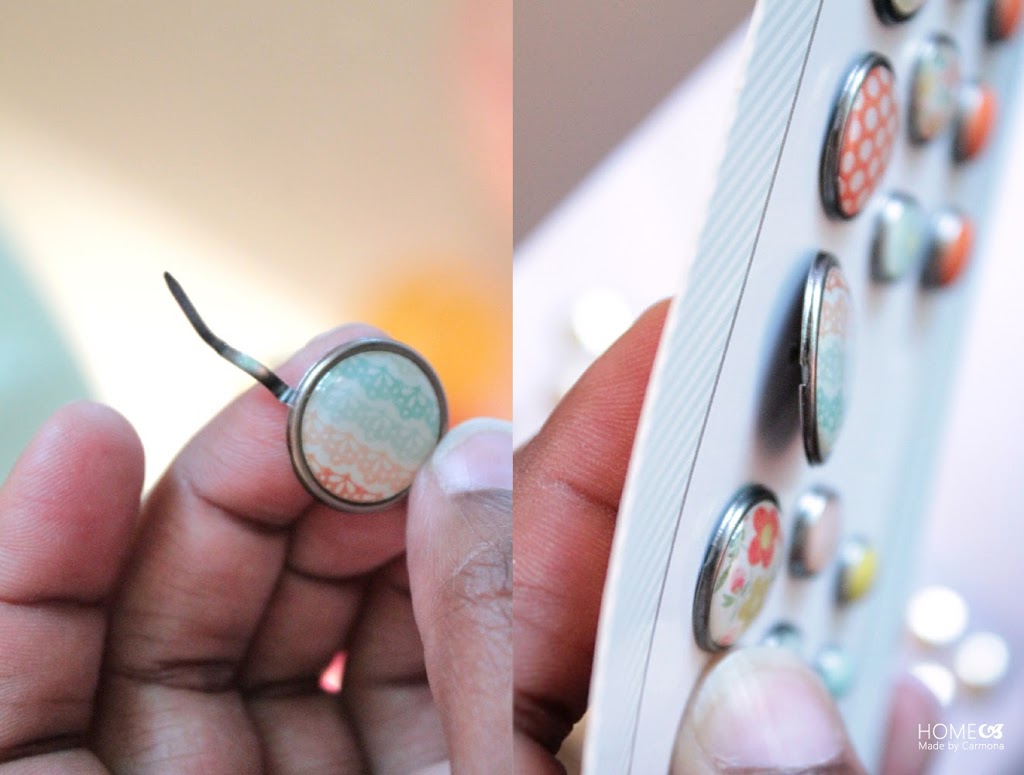 A bit of superglue was all it took to adhere the push pins and tacks. Because the clips fit so snugly over top of the pins and magnets it made for a sturdy seal. I haven't had any problems with them popping off.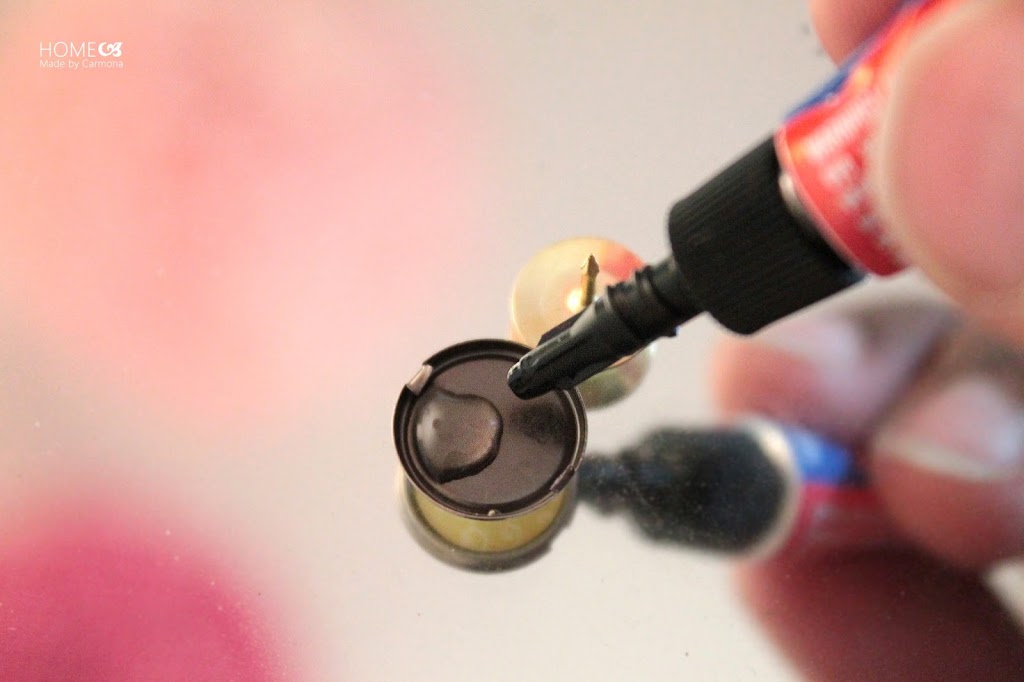 I purchased round magnets that have a peel and place backing to it…so they did not require glue. And presto, I have a lovely variety of magnets and pins!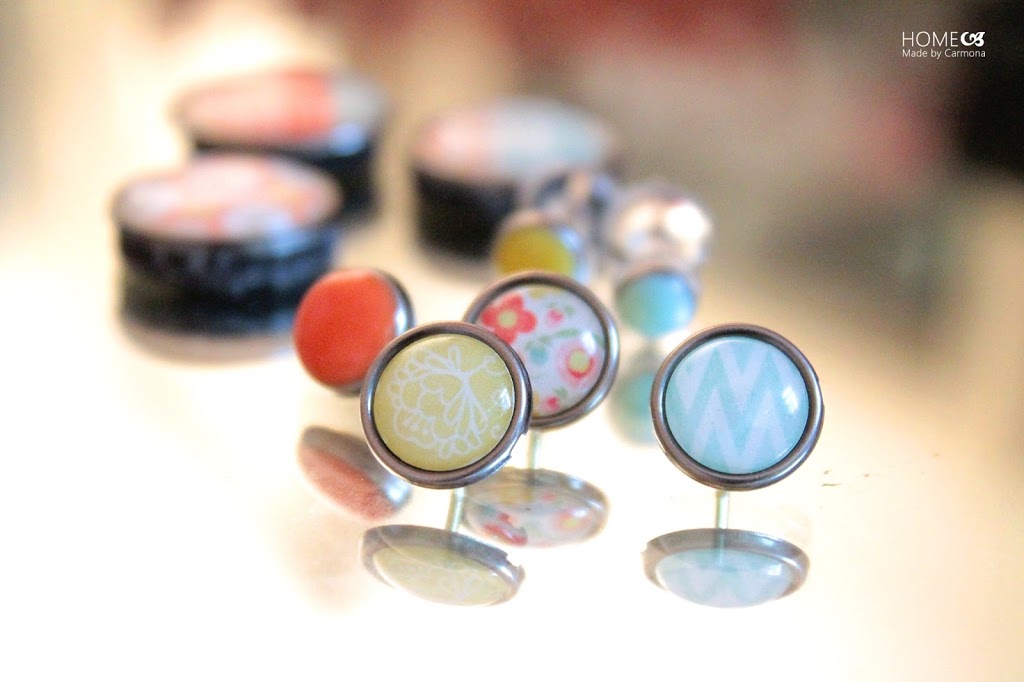 MAGNETS: My daughter loves these magnets. She is able to display pictures and other items she doesn't want pin holes ruining. Call me biased or a proud mama, but isn't my 7 year old's superhero drawing stink'in awesome!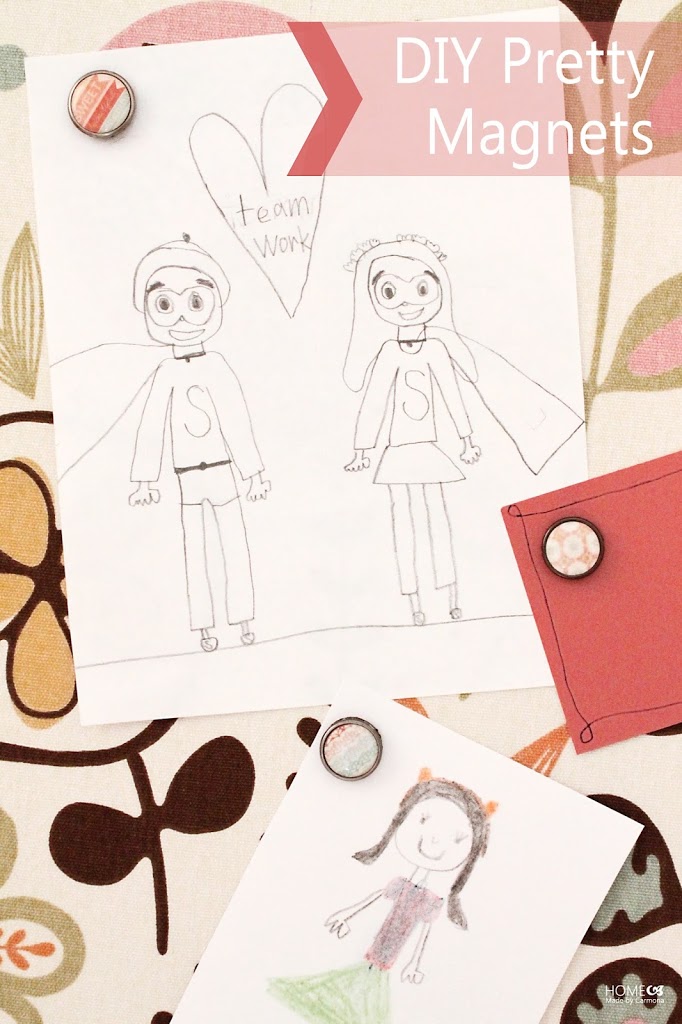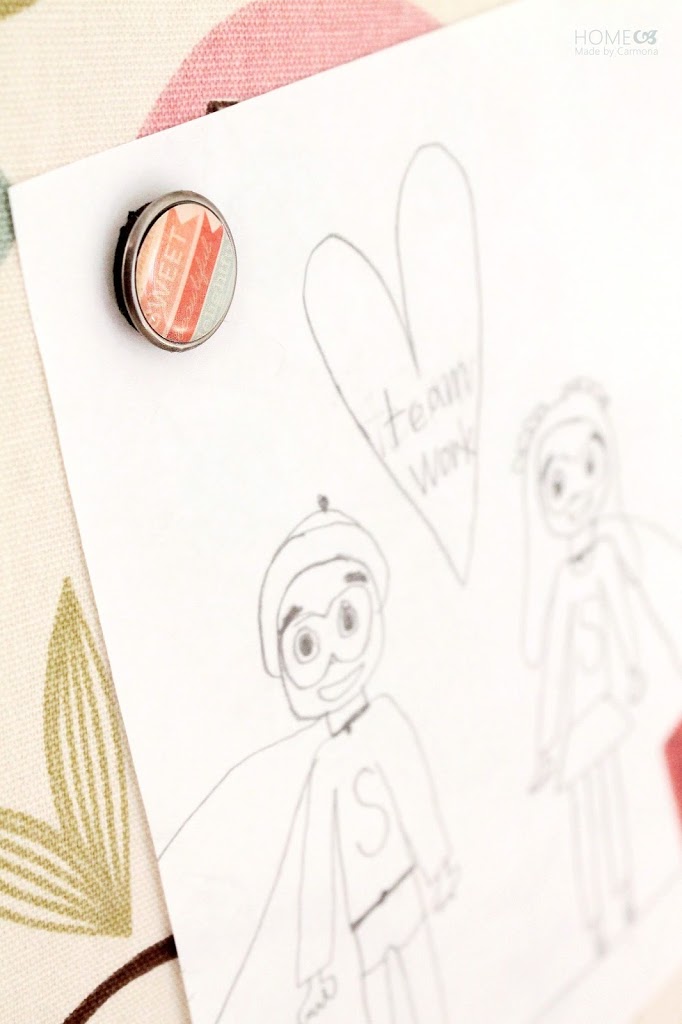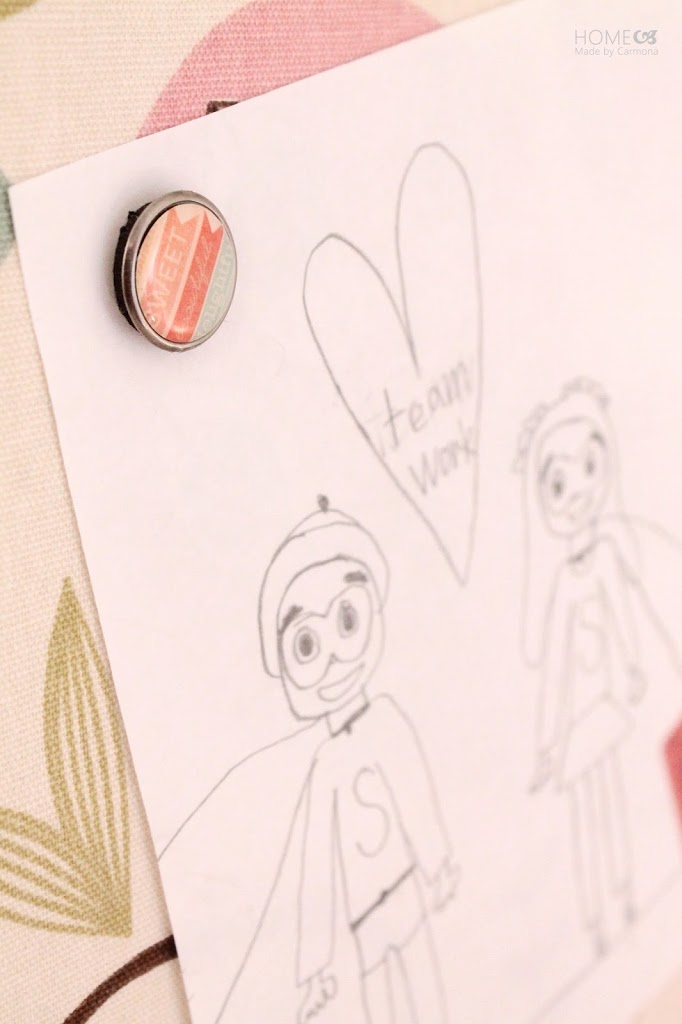 PUSH PINS: Flat headed tacks are my favorite, but I thought it was a good idea to give a variety of push pins a makeover. After all, tacks are easy to hide behind an attractive clip, but push pins are more practical for little fingers to pull out easier.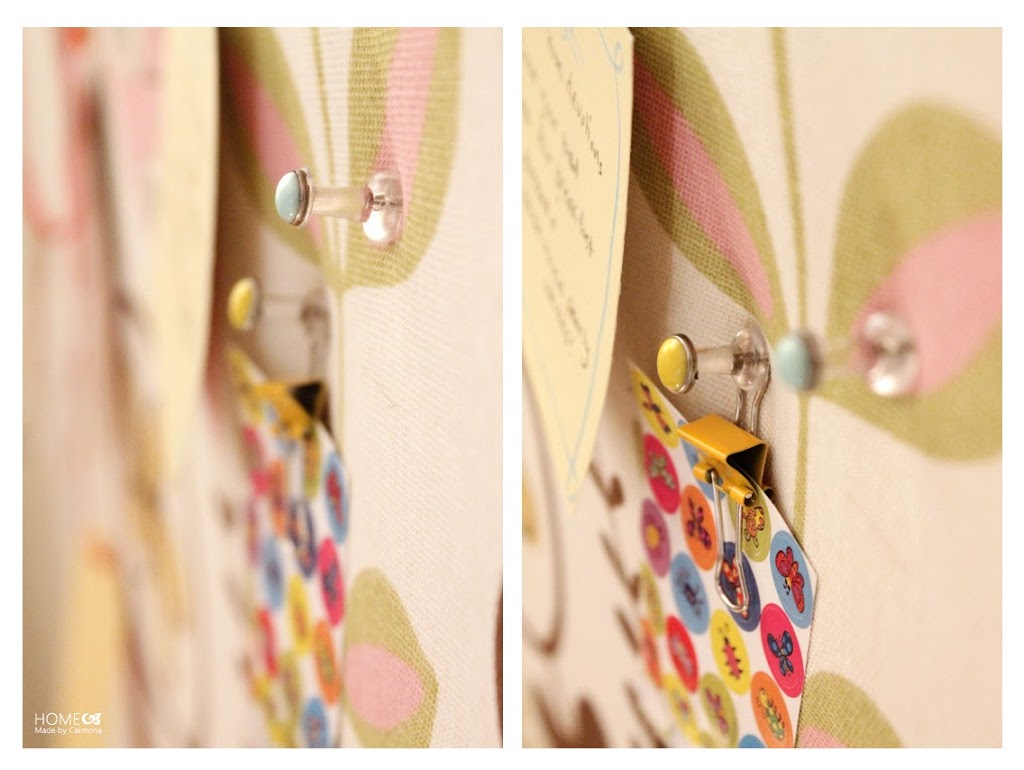 Nothing is more attractive (or more useful) than a pretty pin & magnetic board with pretty pins and magnets!
I did happen to find a jeweled set of tacks to compliment the ones I made, but I love the design and diversity of the DIY ones so much more.