As we dive into the school year, it's always a good idea to organize a workstation for our kids!
It is especially important after a year with so many schools going virtual due to the effects of COVID. We saw how vital it was that our kids have a quiet, organized, and comfortable workstation where they could do homework and be creative.
*This post is awesomely sponsored by The Carpet & Rug Institute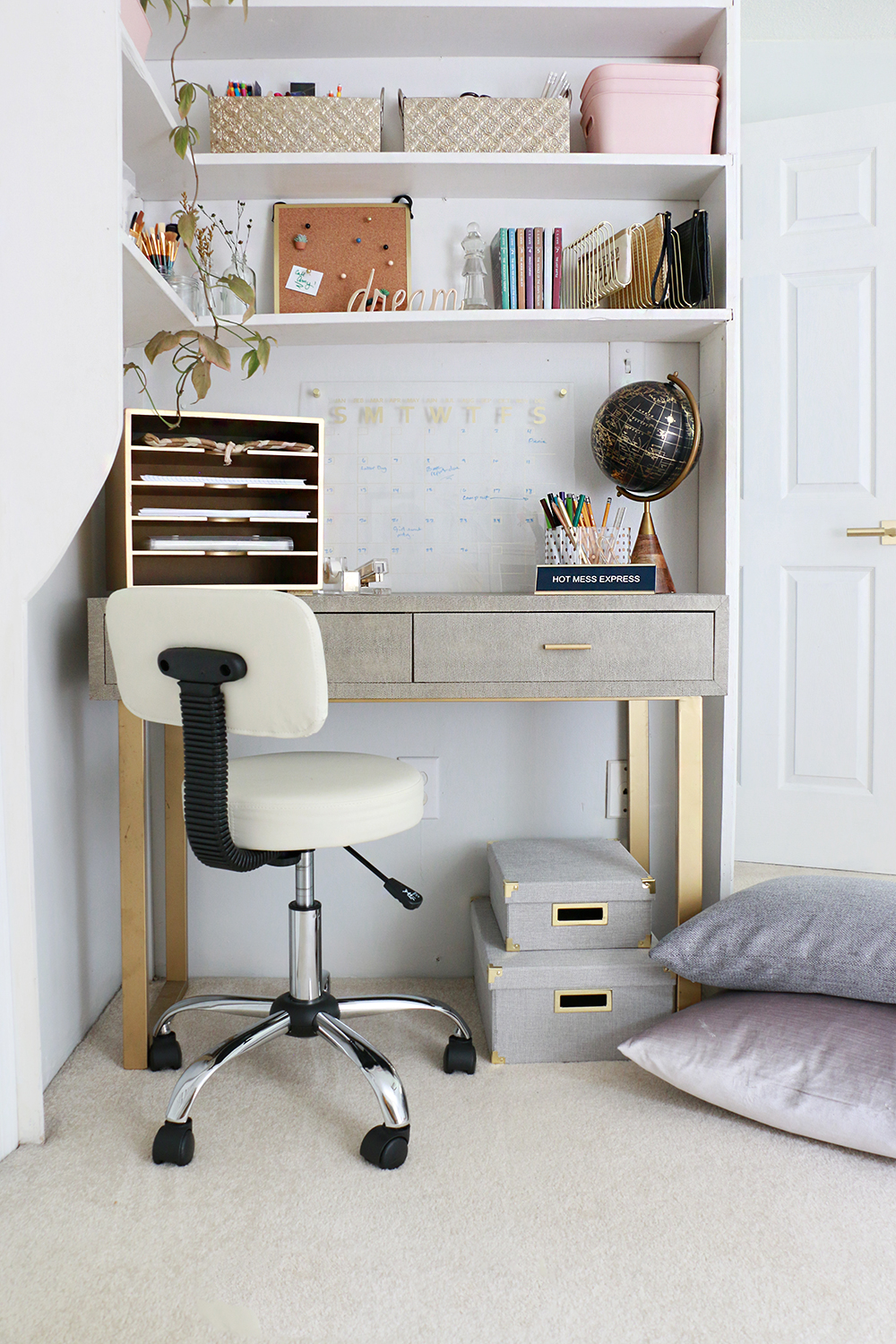 Today I'm partnering with The Carpet & Rug Institute to bring you my 5 top things to consider when setting up a workstation for your kids.
But I'm also sharing the perks of carpeting in your children's rooms and work areas as your first step. Because CRI understands that any time you create a quality setting for a child, a comfortable carpeted area is an ideal start to a great space.
Not only is carpet warm and comfortable under foot, but it also dampens sound making for a quieter space, and it improves indoor air quality making for a healthier space for our kids. Learn more about the benefits of carpet here.
Let's dive into those 5 considerations when setting up a back-to-school workstation for either school or homework: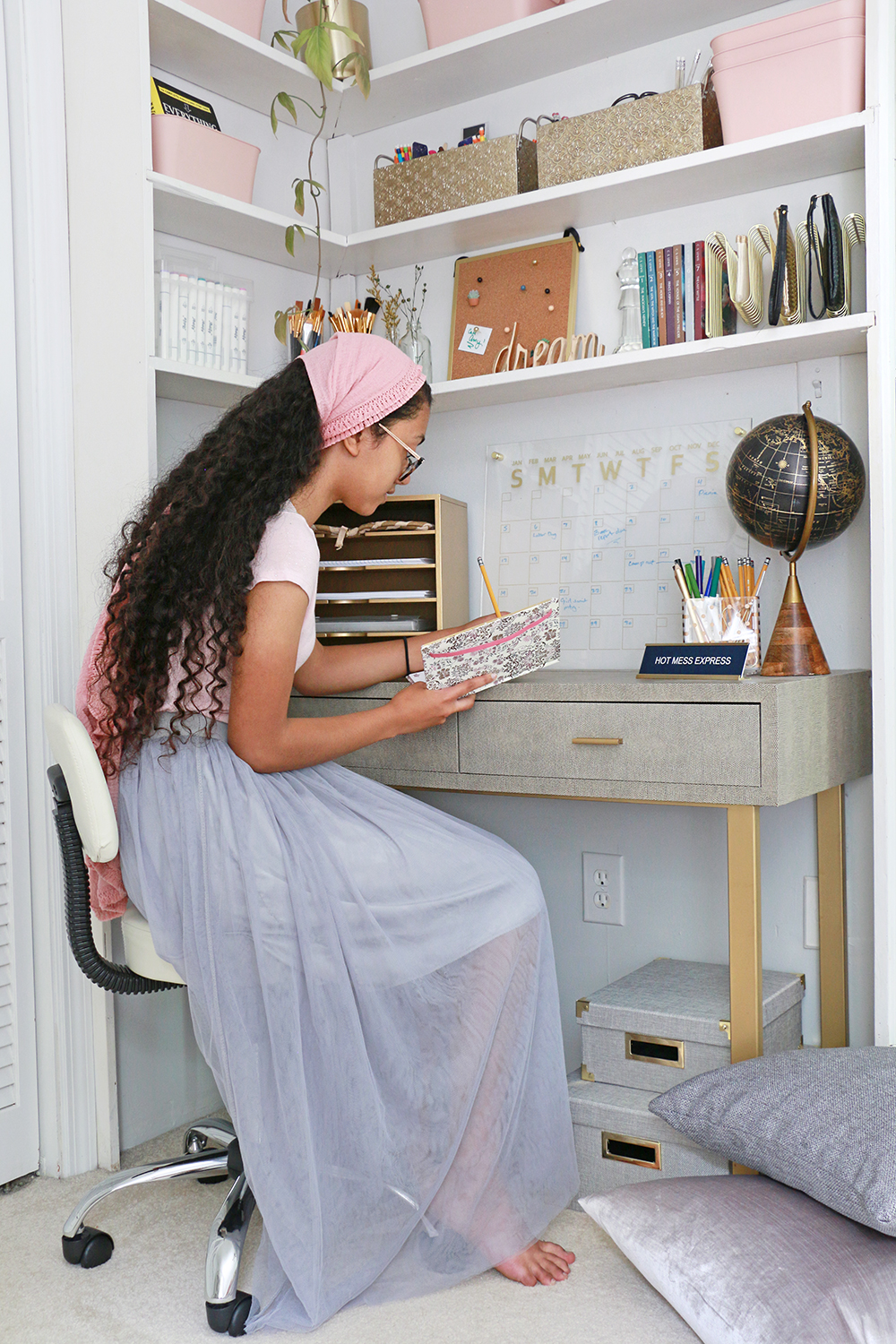 1. Find A Quiet Spot
It may not be real estate, but location is still everything! If your child can't concentrate, schoolwork or homework will be slow going and they may even lag behind.
Whether it is a corner in their bedroom, a small closet converted into a workspace, or just a quiet spot in the living room, make sure it is conducive to learning!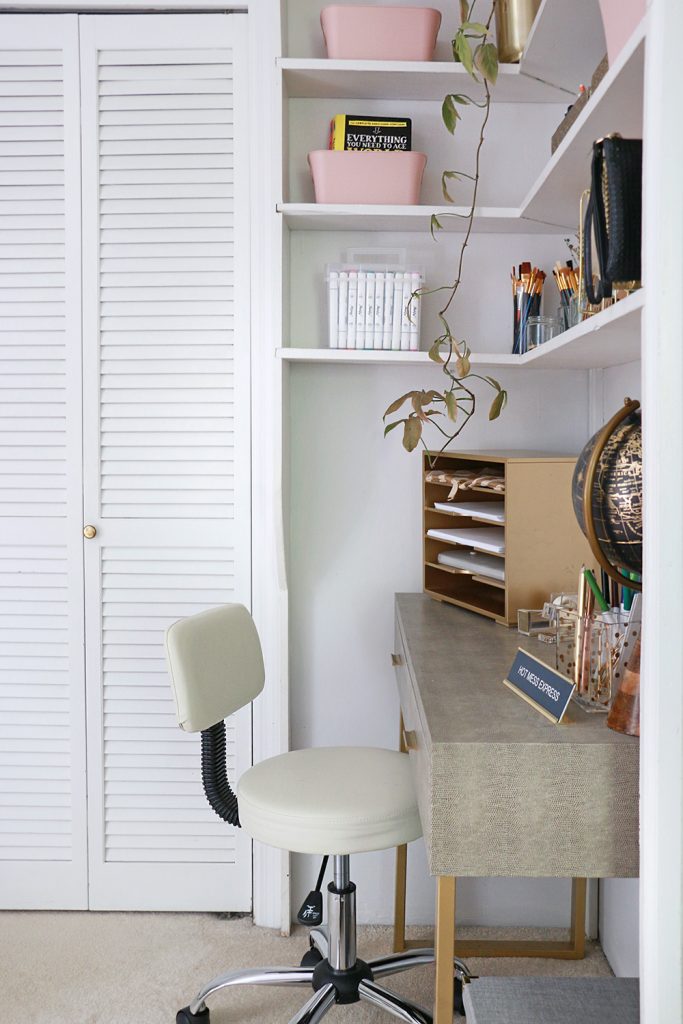 During quarantine times, we learned how hard it was to find quiet spaces when the whole family is suddenly working from home. But we managed to dampen the sound in spaces by adding lots of soft goods; carpeted rooms, curtains, plush pillows, and cushioned furniture all help absorb sound.
2. Choose Comfort
Every child is different, but learns best in the environment they are most comfortable in.
For my daughter, that means a desk space in the corner of her room with an adjustable chair when doing computer work. And it also means a plush carpeted spot with floor pillows for her to sprawl out when reading.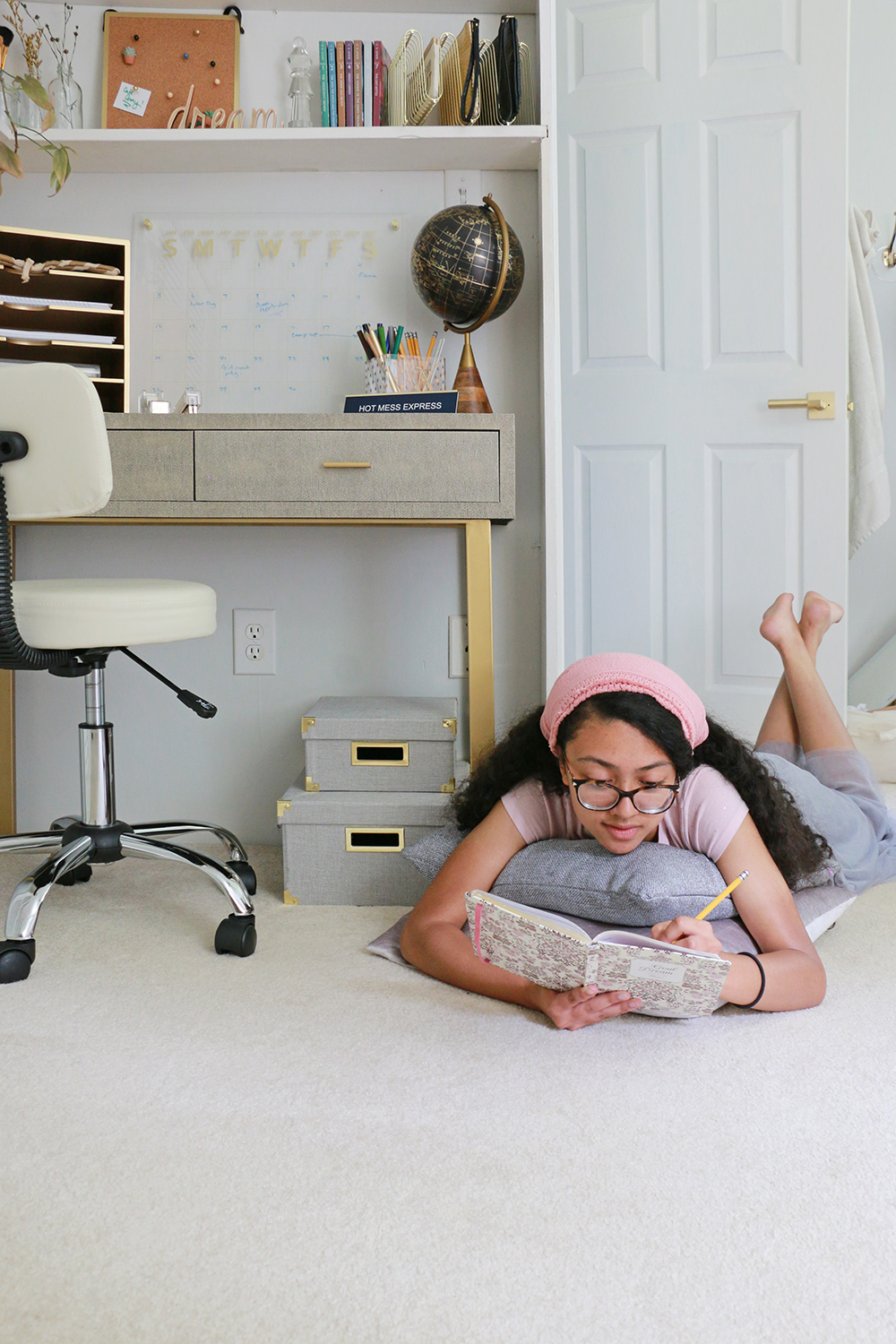 Often we assume all learning has to be done at a desk, but after years of homeschooling I discovered that kids learn more effectively when the environment is catered to their particular needs.
3. Keep It Well Stocked
Don't give your kids any excuse not to finish a project… make sure your child has everything they could possibly need for the entire school year at their fingertips.
Check and double check the school supply list, and it can't hurt to have more supplies than needed. When kids feel creative, they may burn through those supplies faster than expected. You want to ensure they don't run short right when an assignment is due!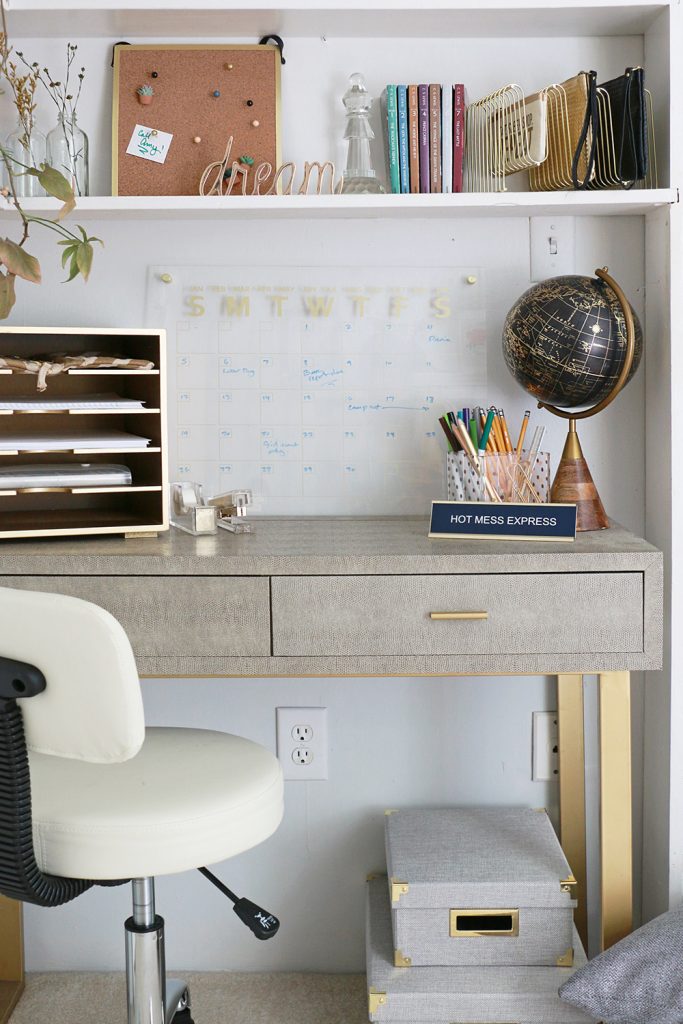 4. Make It Easy To Stay Organized
The right combination of bins and organizers will help your child keep track of what they need. It also helps them easily keep the space tidy!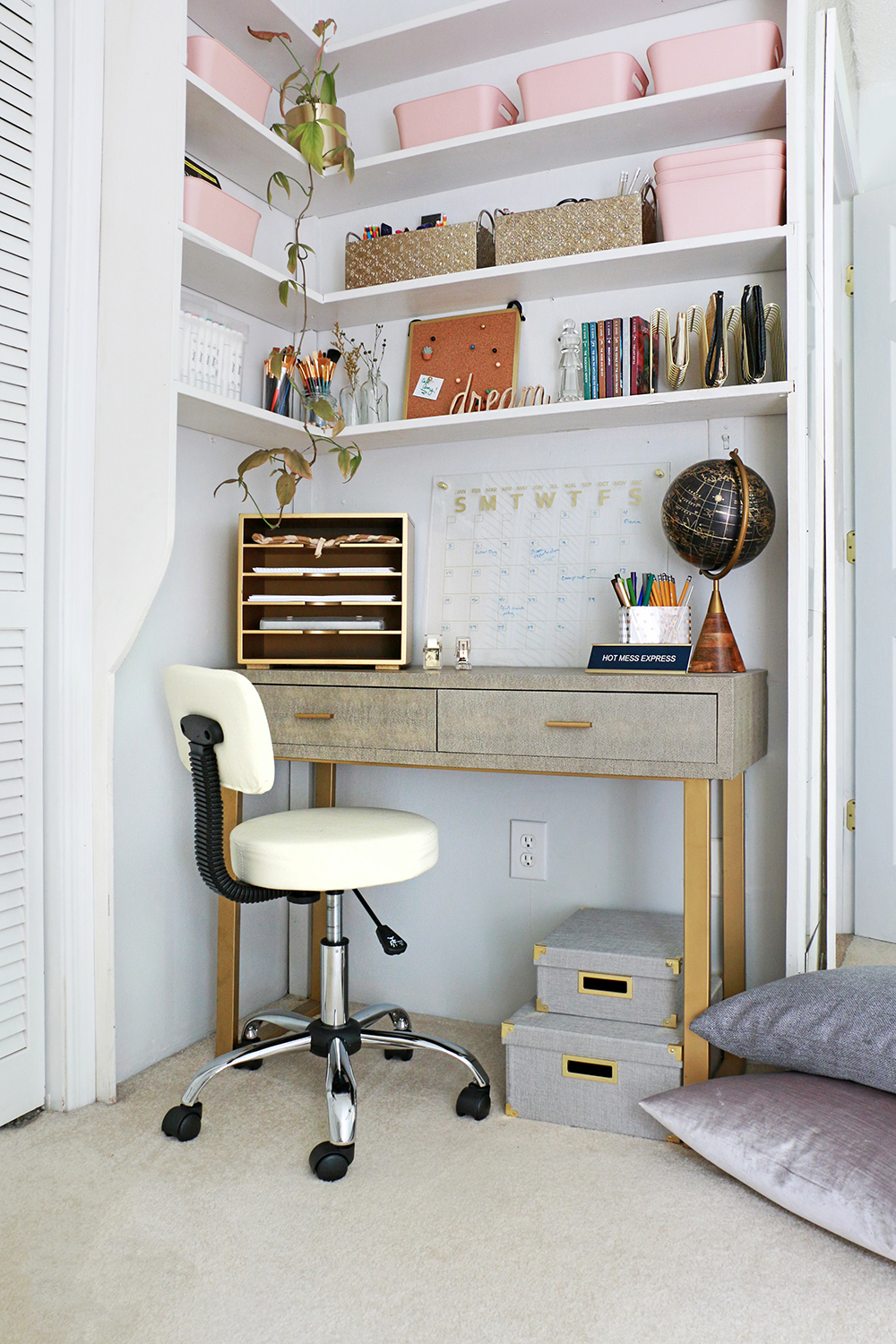 Every item should have a clear location. Label everything if needed, and err on the side of more bins and holders rather than less.
Don't forget to consider other aspects of organization other than storage. This includes a calendar for them to keep track of the schedule, a place to tack notes, etc.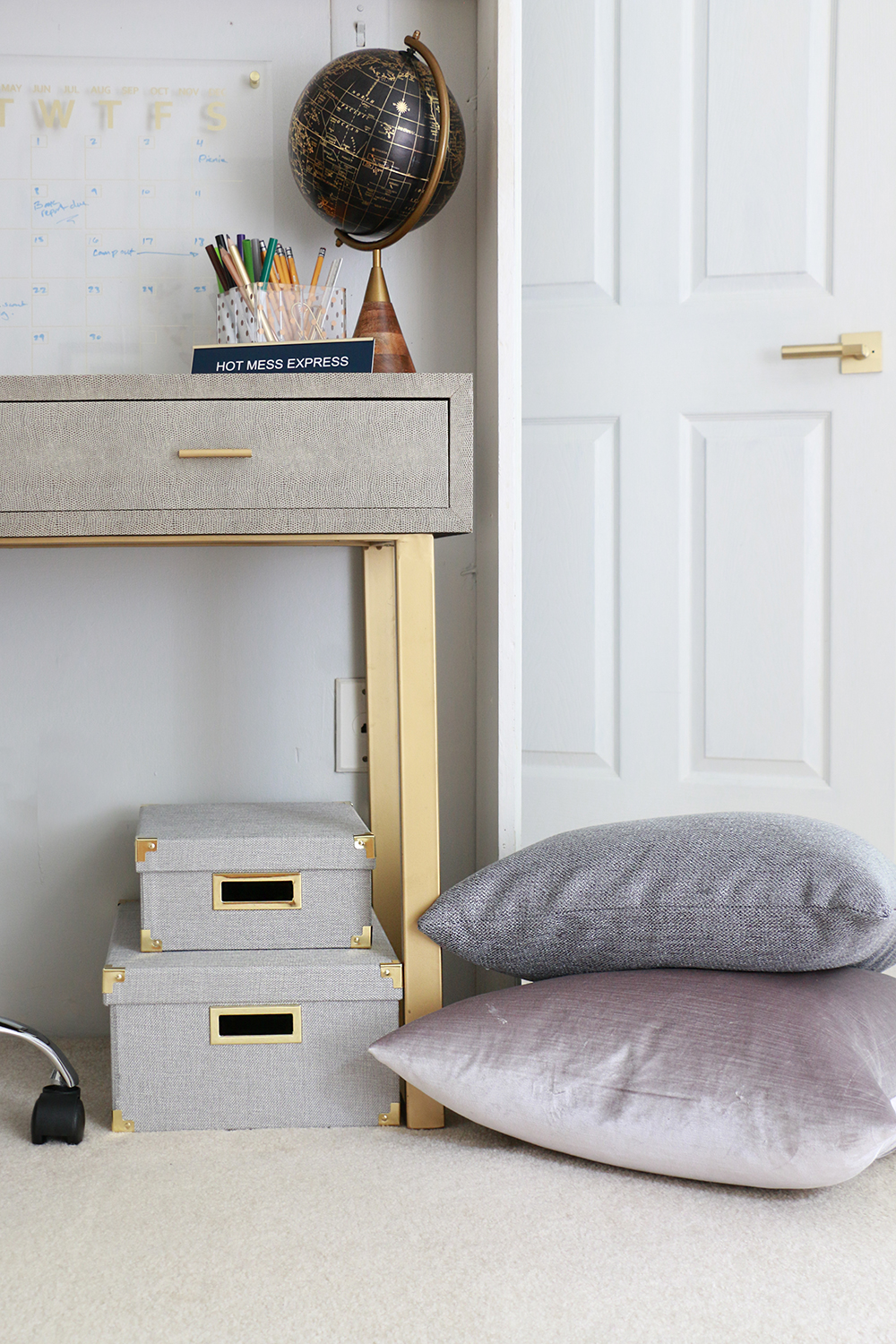 5. Personalize It
Make the space special for your child! Let him or her add their own decorative touches, because they should feel a comfort and a connection with their own workspace.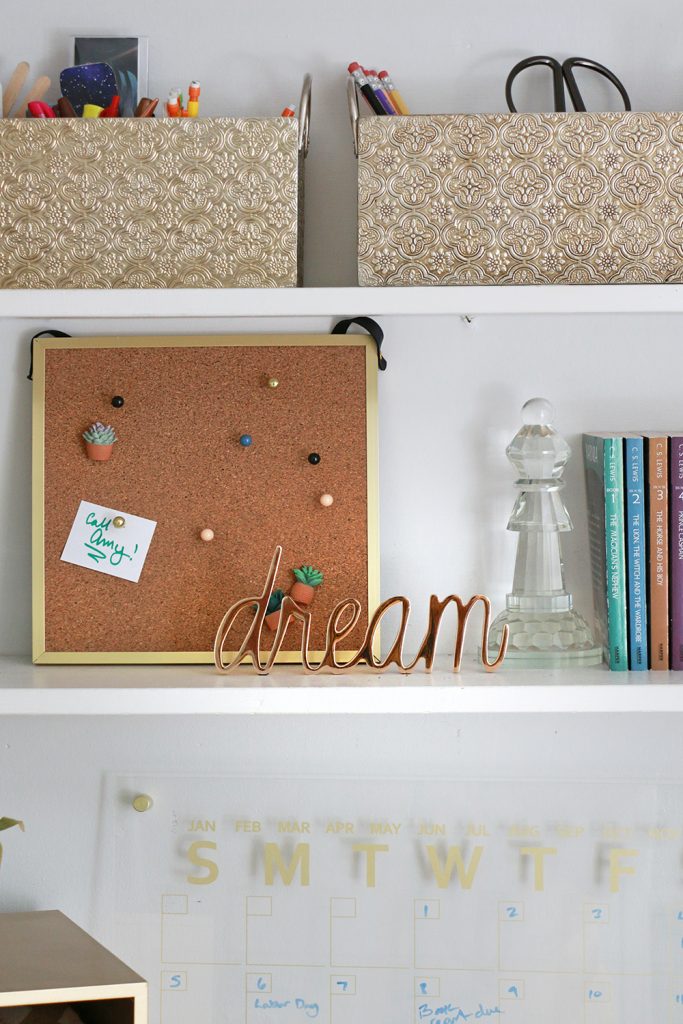 When your kids have a great space to do their homework, or virtual schoolwork, you are giving them much needed tools for success!
Enter this Beauty of Carpet Sweepstakes for a chance to win a $500 Visa Gift
card by visiting www.beautyofcarpet.com
*Special thanks to The Carpet & Rug Institute for sponsoring this organizing project!


Learn more about why we chose carpet for our kids bedrooms in this article: 5 Reasons I Love Carpet, And Why You Should Too