Now more than ever we are seeing the importance of creating homes that act as a safe haven for our families. As we go through this tough time together, I'm glad we can take a moment to appreciate the little things, and reflect on how we can help our families (especially the children) feel a little safer in a turbulent time.
As our family has been staying home in the last couple weeks during the Coronavirus outbreak, I've found a new appreciation for the design choices I've made that allow us to be comfortable and cozy.
Today I thought I would share one of those design choices I have never regretted, and talk about the beauty of carpet in our spaces.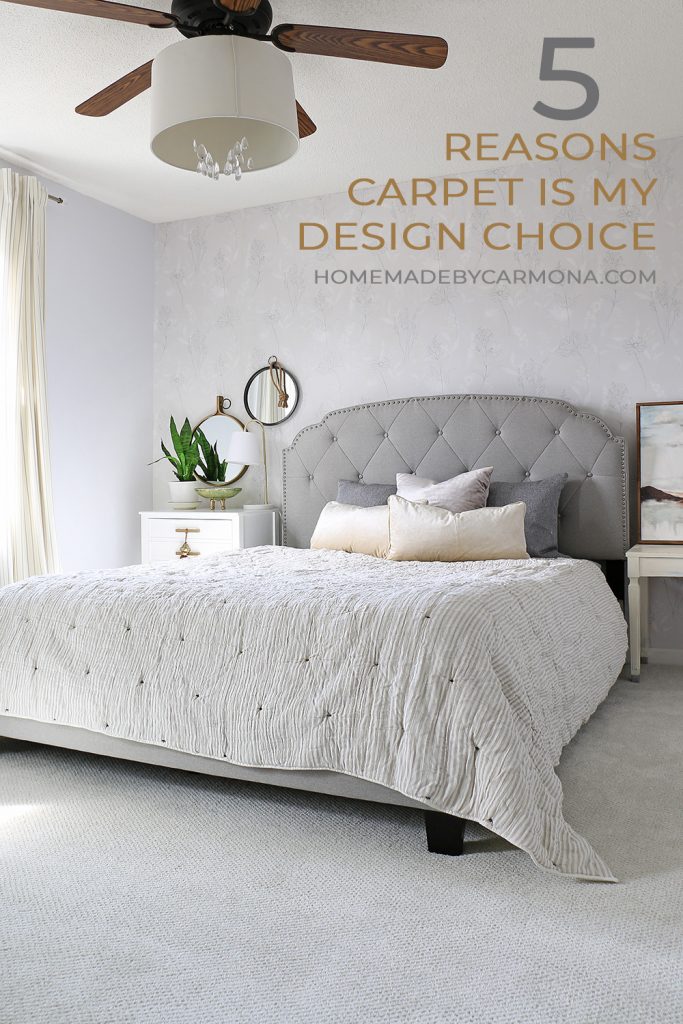 *This post is sponsored by our friends at The Carpet & Rug Institute, the leading experts on all things carpet!
Carpeting is in style, and not a moment too soon for this family! Never once have we lost our love for carpet, because of it's undeniable comfort under foot.
However, there are a myriad of other reasons carpet is my go-to choice when designing a space…
If you love the feel of carpet, but aren't sure it's for your home, I'm sharing my top 5 reasons I love carpet in my home. Today, we're going to explore the beauty of carpet in the home.
#1. It's Comfortable & Soft Underfoot
Once I asked my husband if he wanted me to consider installing wood floors in our bedroom… he looked at me like I was crazy and said "why do you hate my feet?".
There is no doubt that our primary reason to love our carpeting is how soft and comfortable it is under foot. There is no denying that nothing is quite as pleasant to walk on than a carpeted floor.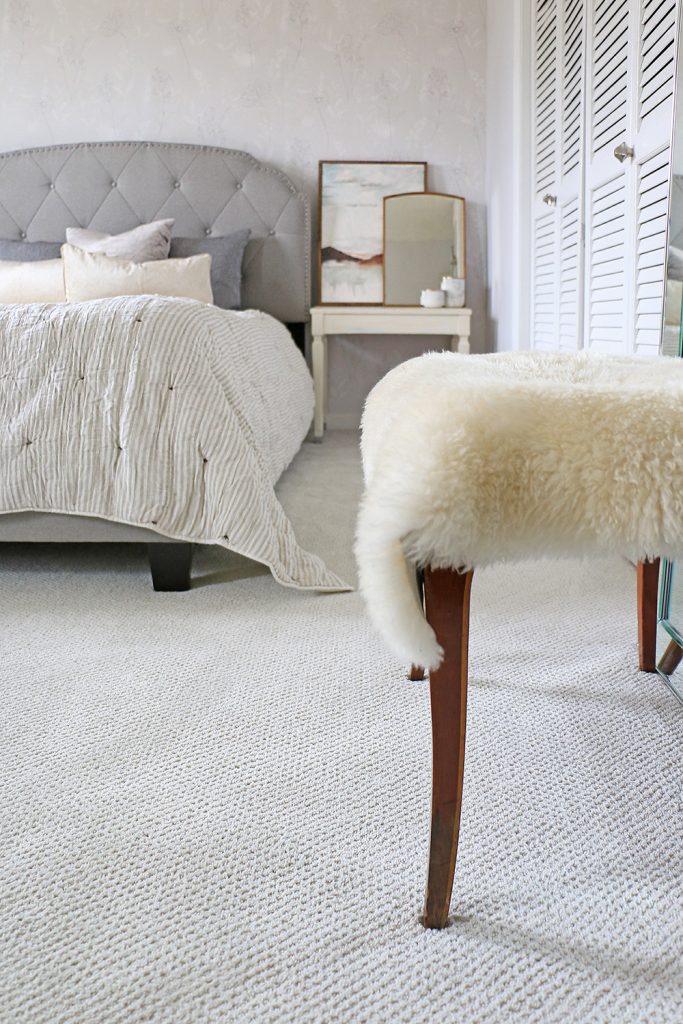 As I've gotten older, I've discovered that my bare feet on a hard ground hurts my feet and aggravates my back. Thankfully the extra padding under carpeting allows me to walk around without having to don special padded shoes.
#2. It Makes A Design Statement
Don't think you are going to sacrifice design for comfort. It is absolutely not true… with all the designer carpeting styles out there, the options for color, style, and pattern are endless!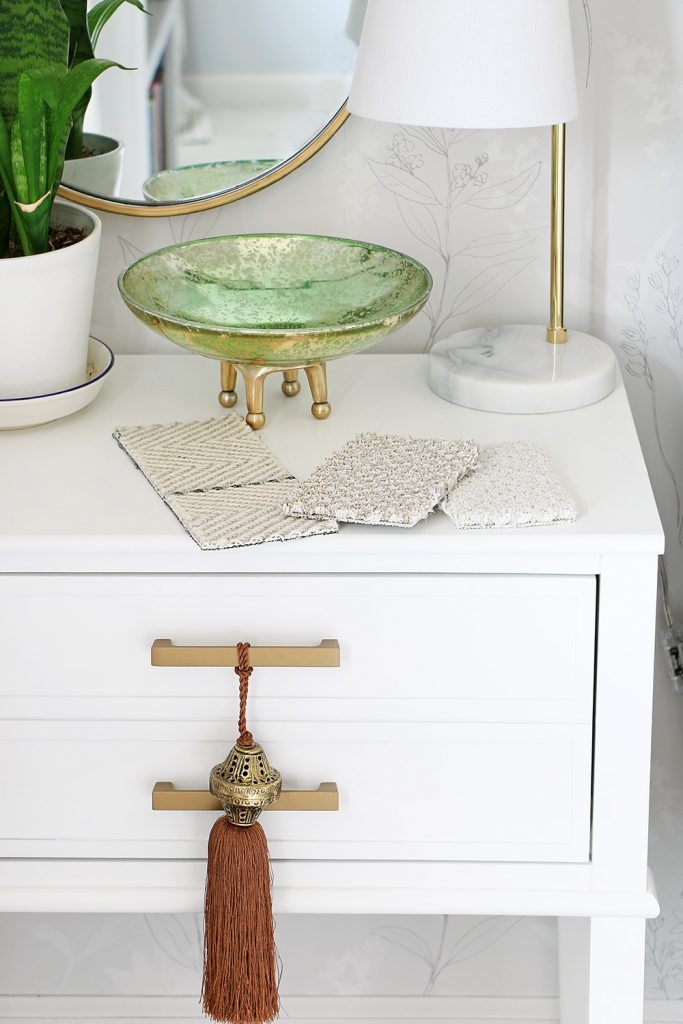 As crazy as it sounds, every bedroom in our home has slightly different carpet, and it looks amazing! Why? Because carpet, like every other design decision, should be a statement in the space. If every room has it's unique decor style, then why not it's own designer carpeting style?
The trick to keep the whole house cohesive rather than looking like a patchwork is the transition between the rooms. Additionally, keep the carpet color fairly cohesive throughout and simply change the pattern style.
#3. It Works For The Way We Live
It's not unusual to find one of my daughters sprawled on the floor, reading a book, or working on a project. For whatever reason, they prefer the floor…
That makes a warm, comfortable, padding flooring a priority. No cold hard floors in these girls bedrooms! It's important to design for the way we live!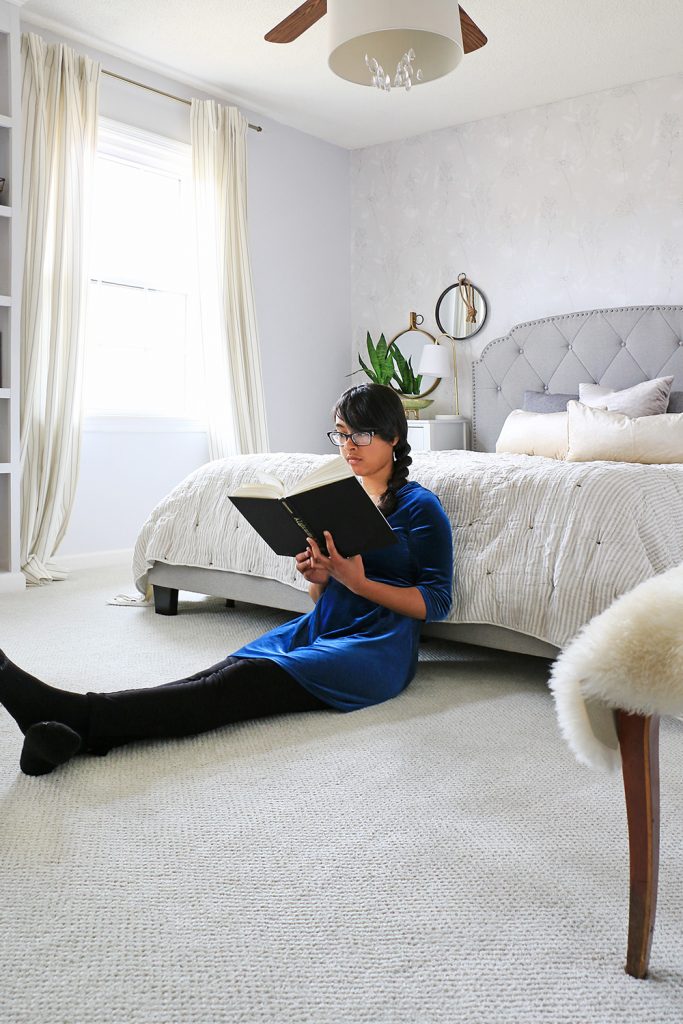 #4. It Keeps The Noise To A Dull Roar
I have three girls, and let me tell you, when they are chatting, giggling, and having a good time, they get loud! When you work from home like I do, noise reduction is the holy grail of productivity.
Between the carpet and pad beneath, it acts like much like sound proofing barriers do, and helps keep that noise down to a more dull roar. Especially between our upstairs and downstairs!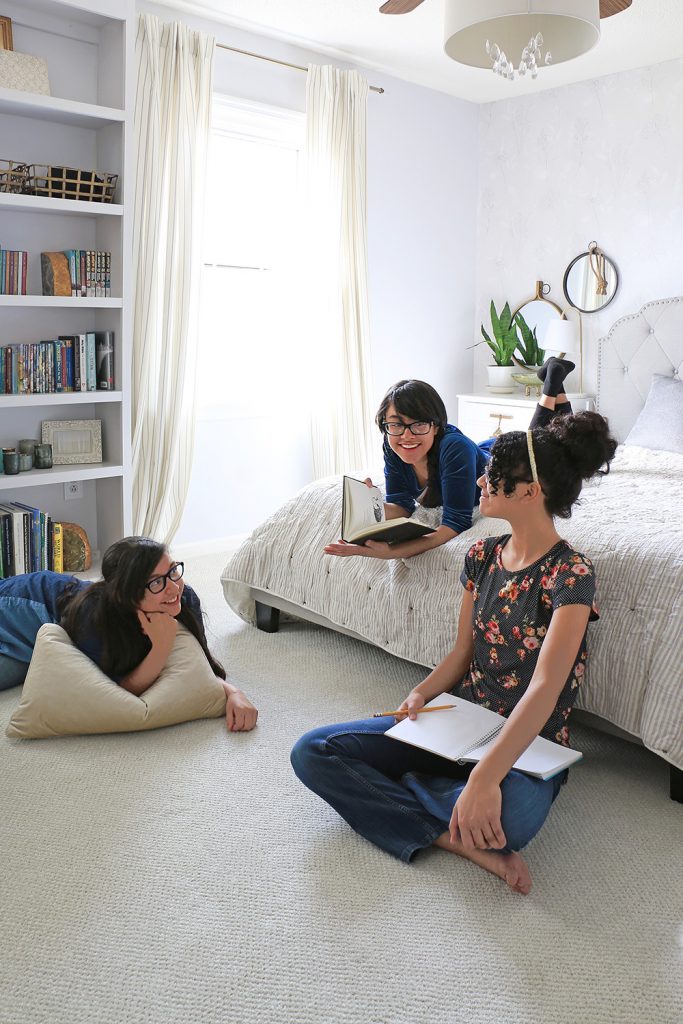 #5. Carpet Reduces Allergens In The Air
I have quite a few allergies and sensitivities, so to stay misery-free, allergen reduction becomes an important part of my life.
Most people don't realize this, but carpeting actually helps capture more of the particles and dust mites that are circulated through the air. Once trapped, less of it is in the air and can be readily disposed of with regular cleaning, such as vacuuming. And since we are always running ceiling fans in our home, carpeting was a must!
Of course, I'm not the expert when it comes to this topic… The Carpet & Rug Institute is the resident expert on all things carpets. You'll find information on how and why carpeting is good for indoor air quality, and more.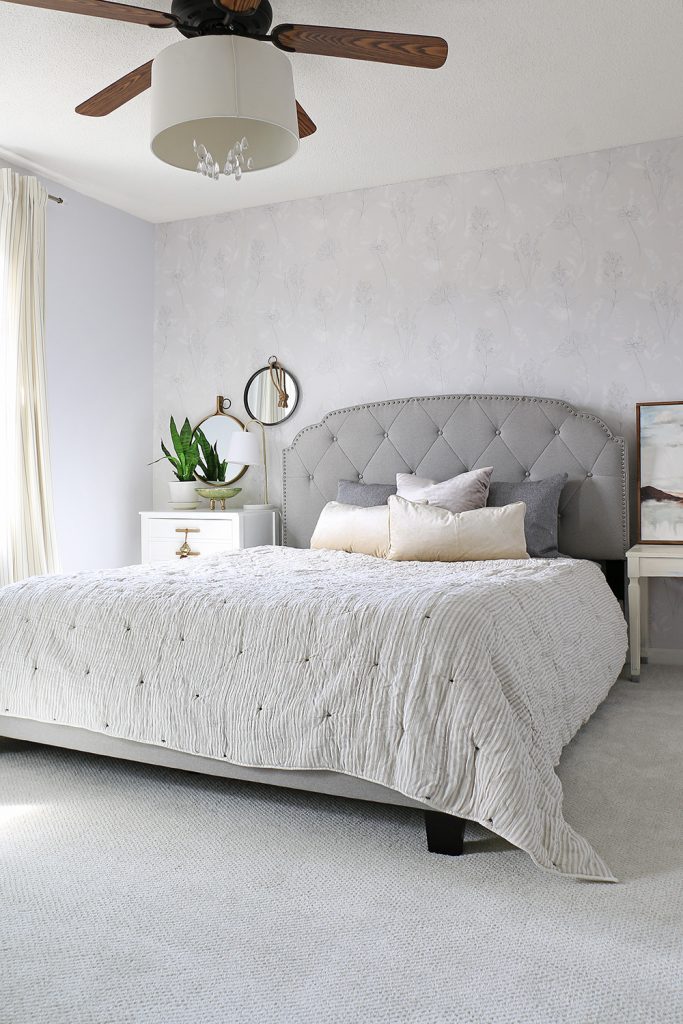 I hope this inspires you to love your spaces, design for the life you live, and don't be afraid to embrace carpet!
But don't take my word for it…visit www.beautyofcarpet.com for more information. And while you're there, be sure to enter the #beautyofcarpet Sweepstakes for a chance to win a $500 Visa gift card!
For more inspiration and information follow the hashtag #BeautyofCarpet on Instagram.
*Thank you to The Carpet & Rug Institute for sponsoring this post! Follow CRI here on Facebook, Instagram, Pinterest, and Twitter.


[go_portfolio id="decorate_landing_page"]