Wow, what a wild 6 weeks! And by wild I mean bone-tiring non-stop work to makeover the kitchen in my guest house. Why did I do this again? Oh right, because nothing is more motivating to get the work done than the 6-week One Room Challenge hosted by Calling It Home!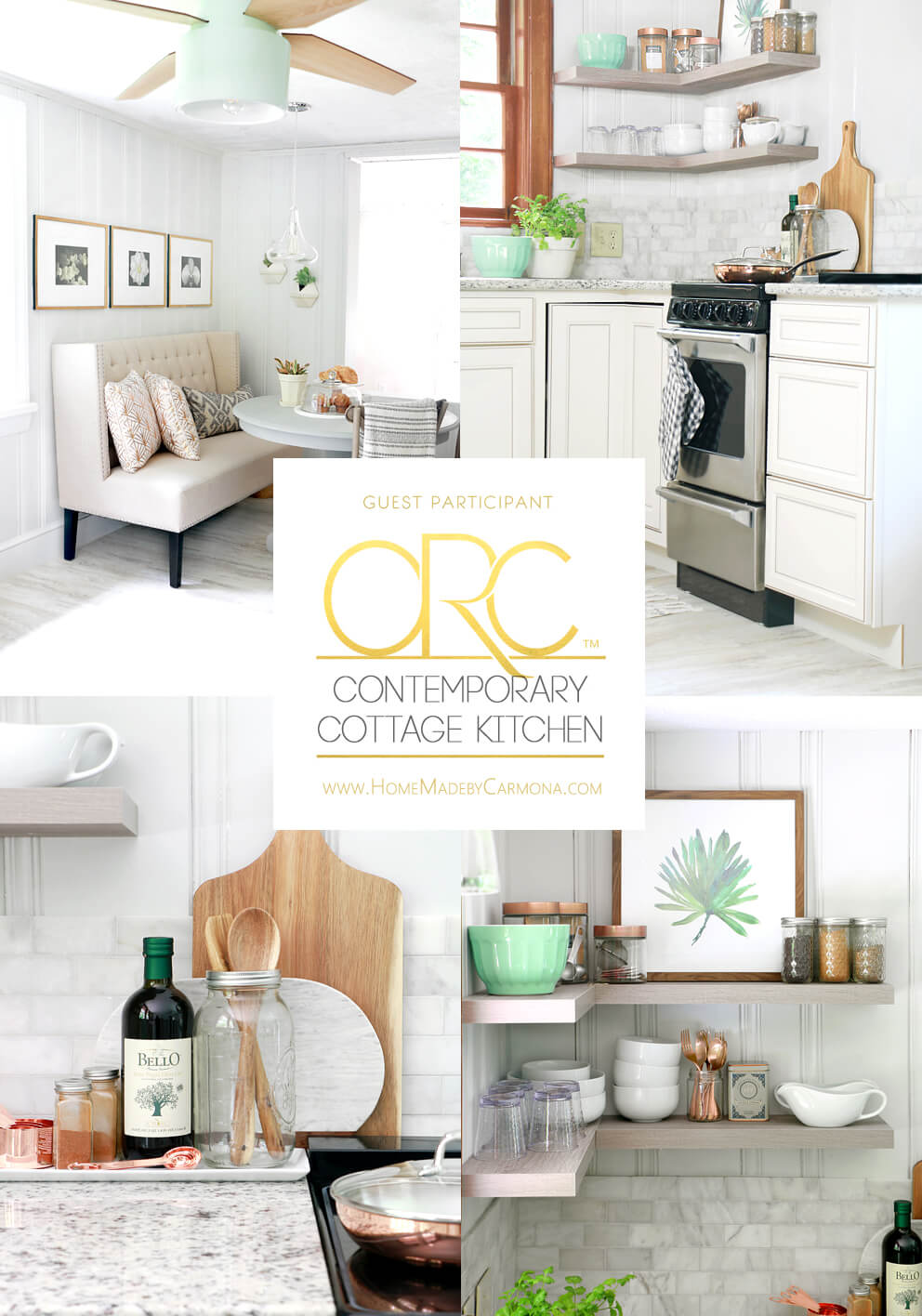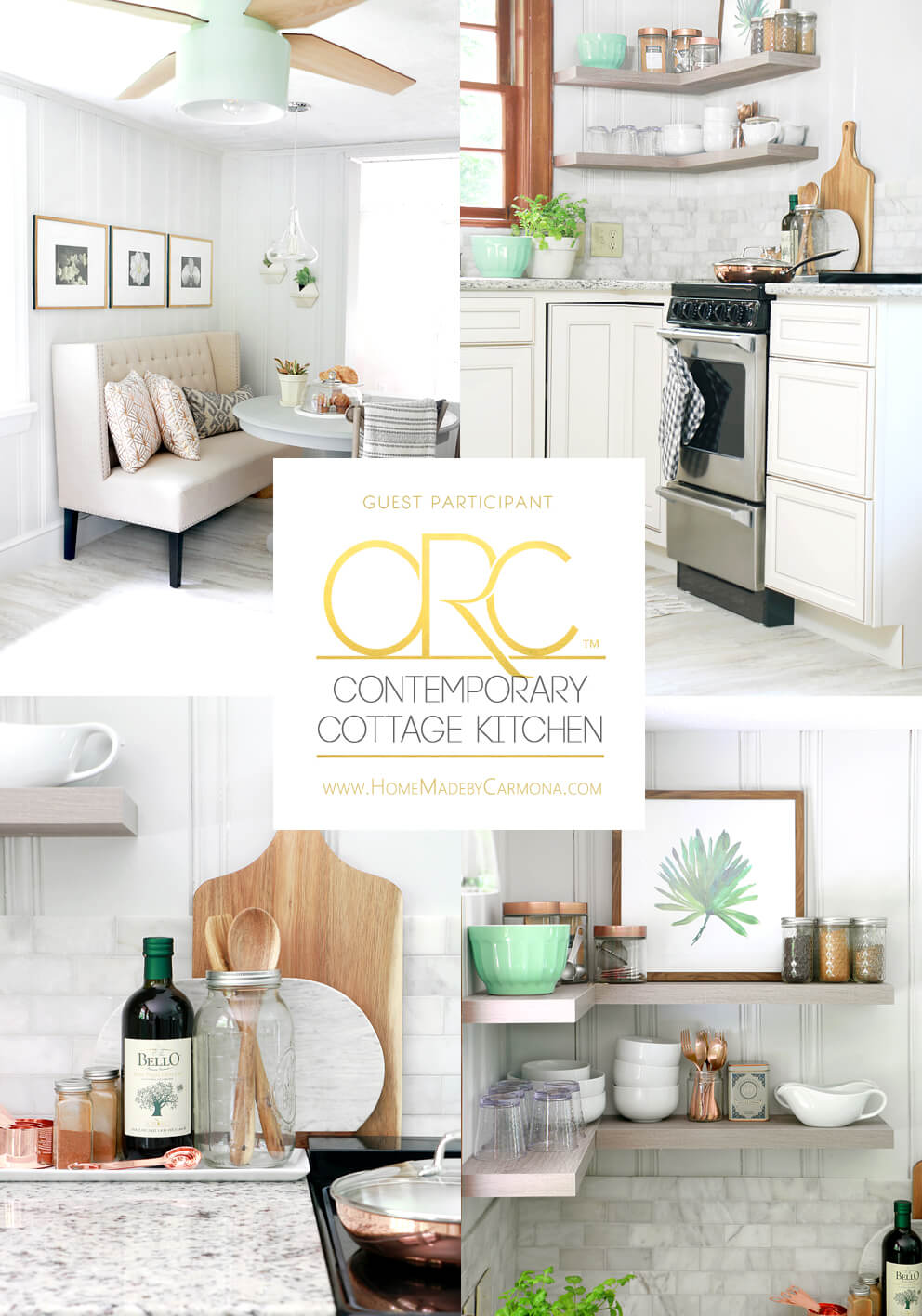 In case you missed week 1, week 2, week 3, week 4, or week 5, I have all the juicy before and after photos here in my big reveal for you!
But first, I just want to give a huge shout out to my amazing sponsors Moen, and Better Homes and Gardens brand at Walmart! It is the sponsors who help make these projects possible (and the spaces beautiful!).
[left]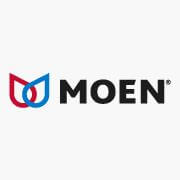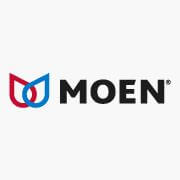 [/left]
[right]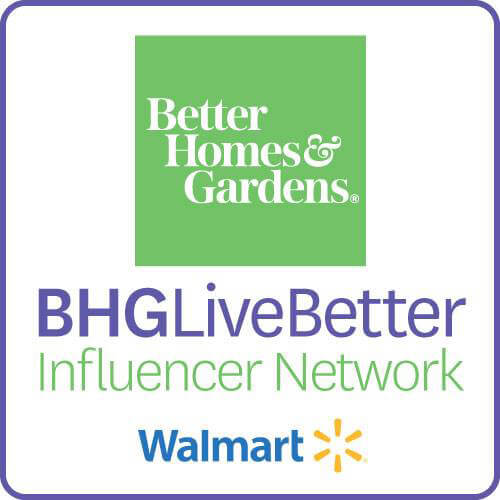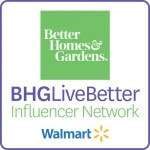 [/right]
The entire guest house was kind of a disaster before, and the kitchen was not a place you want to cook or even eat take-out. It was grimy with stains that did not wash off, and not really as functional as it could be.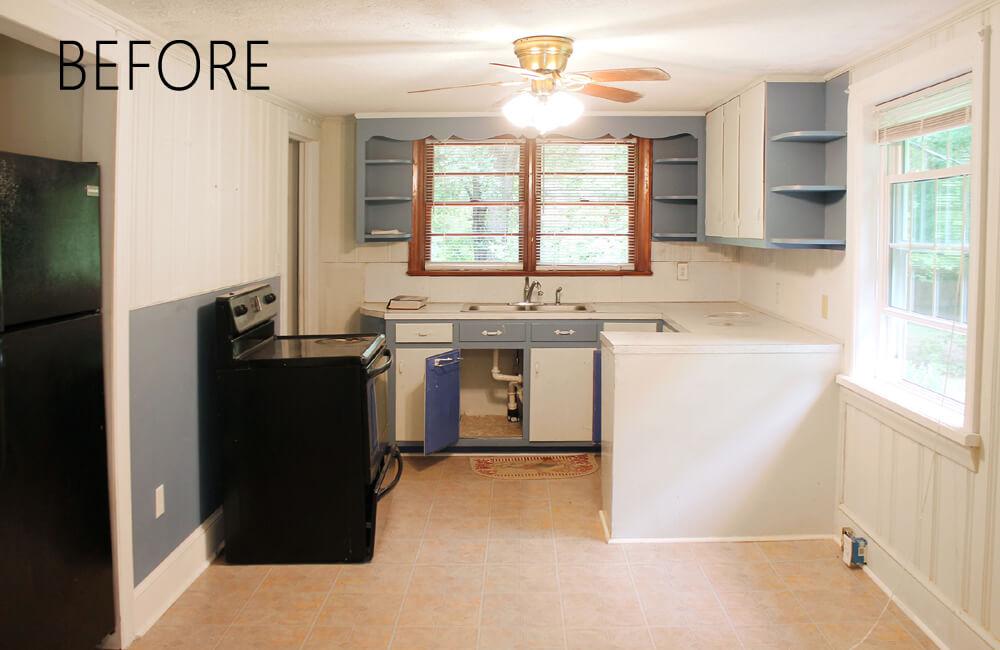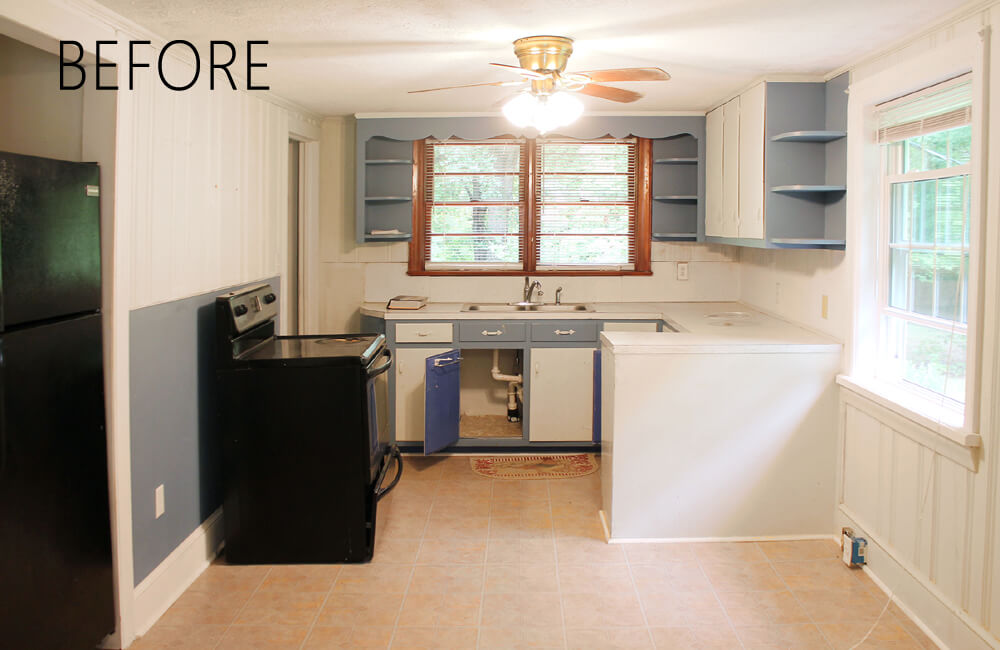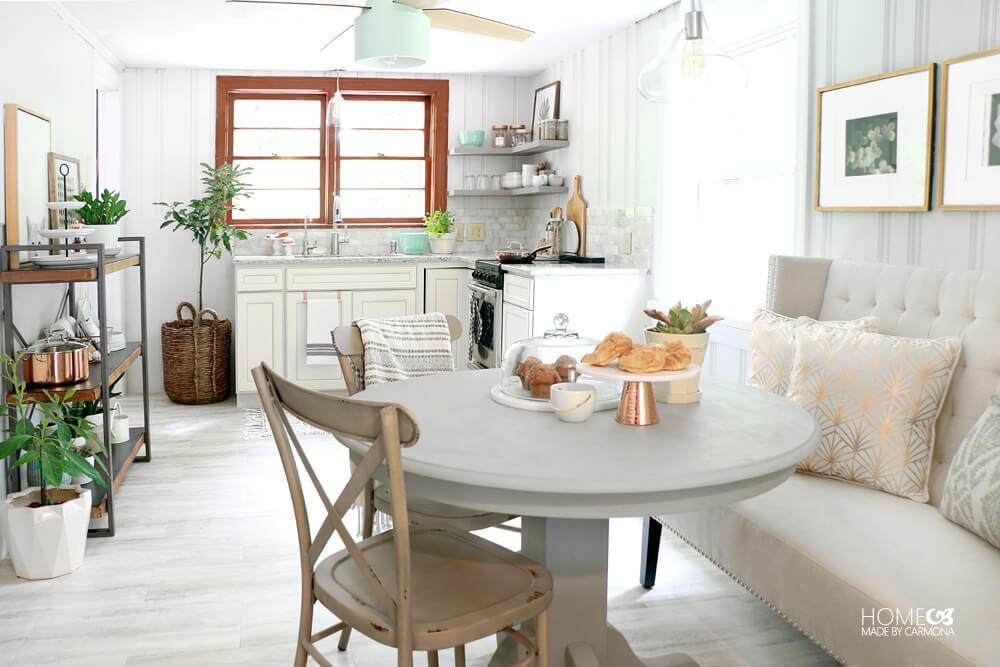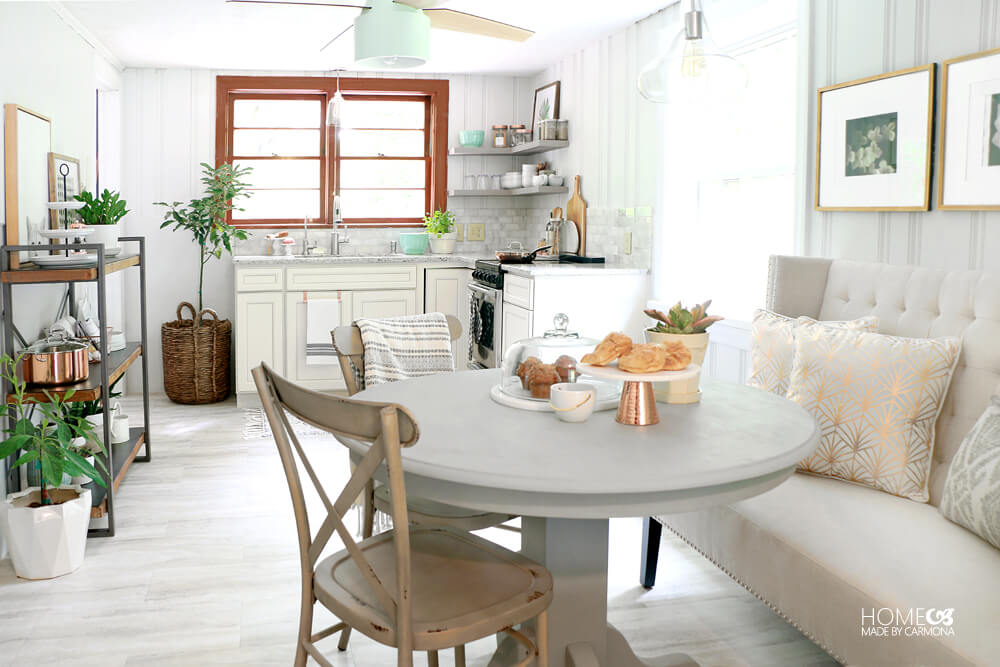 My sister, her husband, and their one-year-old would be staying in our guest house for a few months, and there was no way I could have them stay in such a gross space. I mean, c'mon, I love my sister. Even my brother-in-law had his doubts that the space could be livable before he had to move in…he was pretty much hinting that they should stay with us in the main house. Hahahahaha! Poor guy, but I totally ignored those hints…but I had full confidence that the guest house would be move-in ready, and that tiny kitchen could be amazing!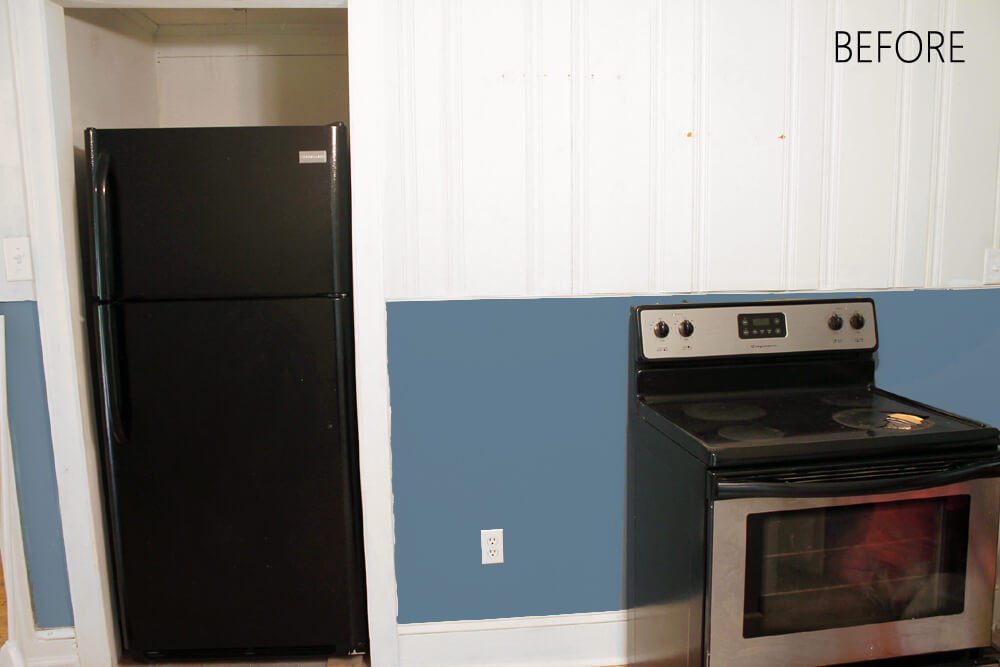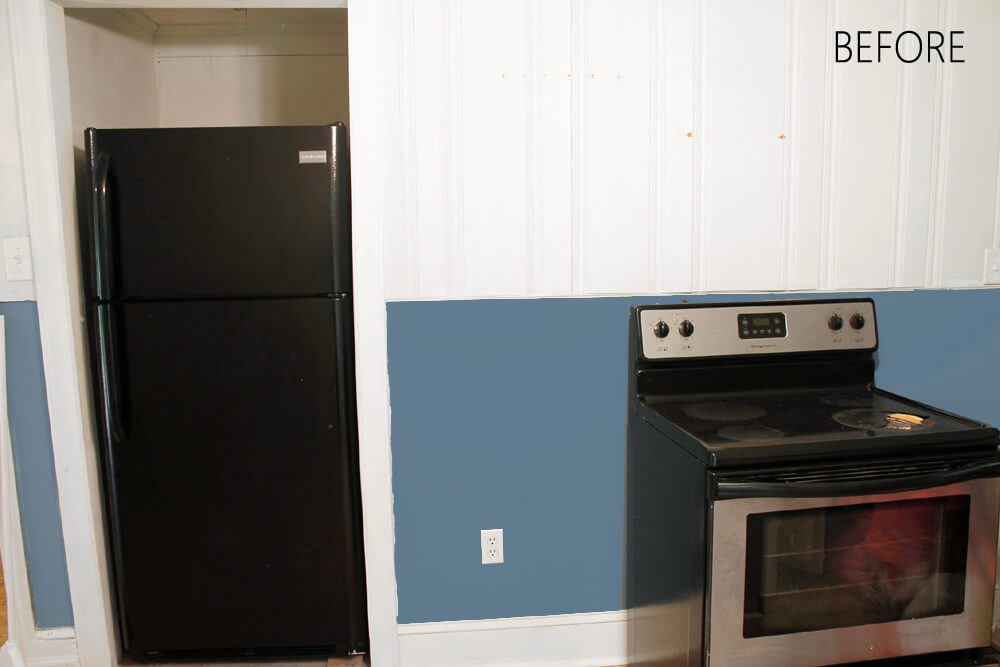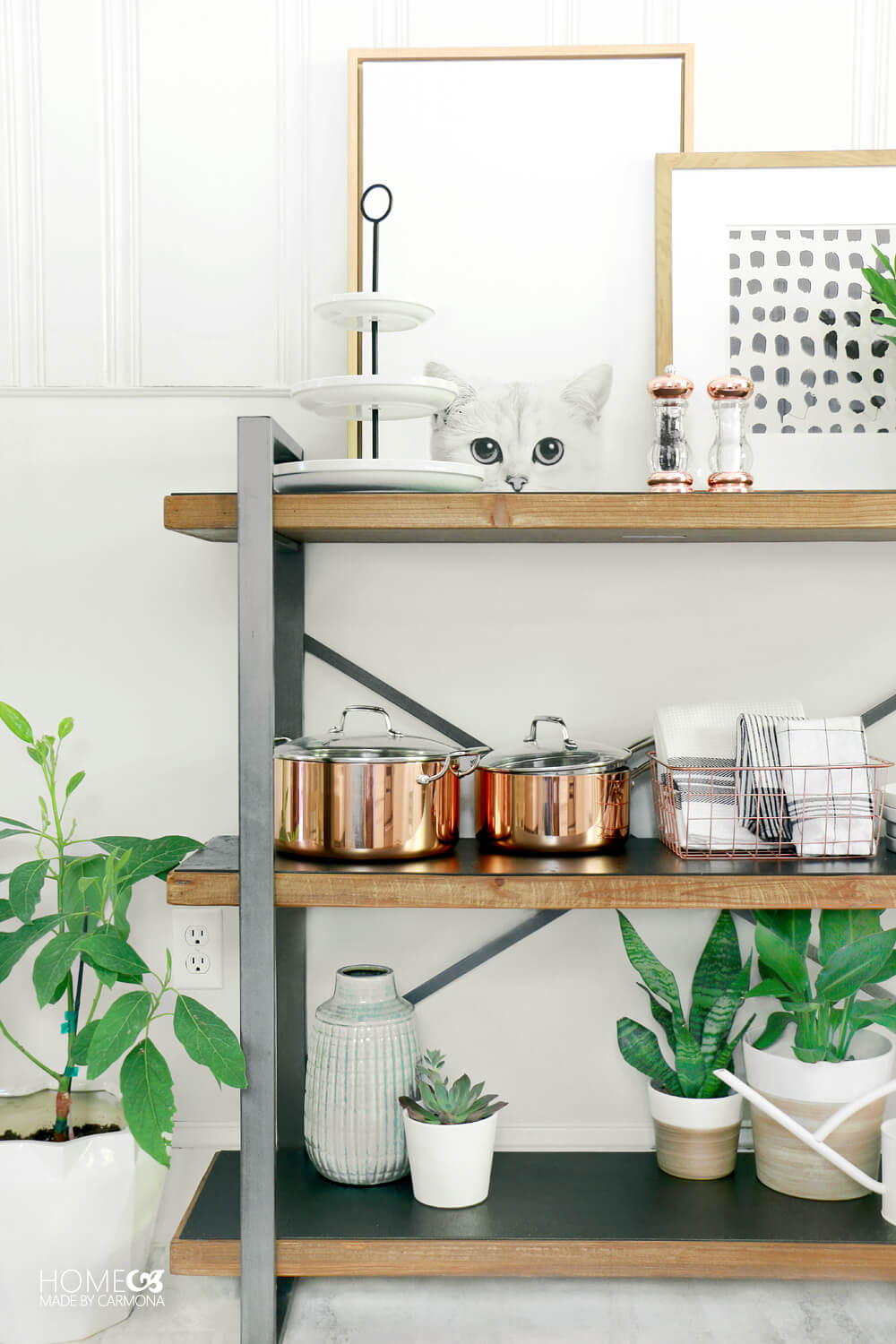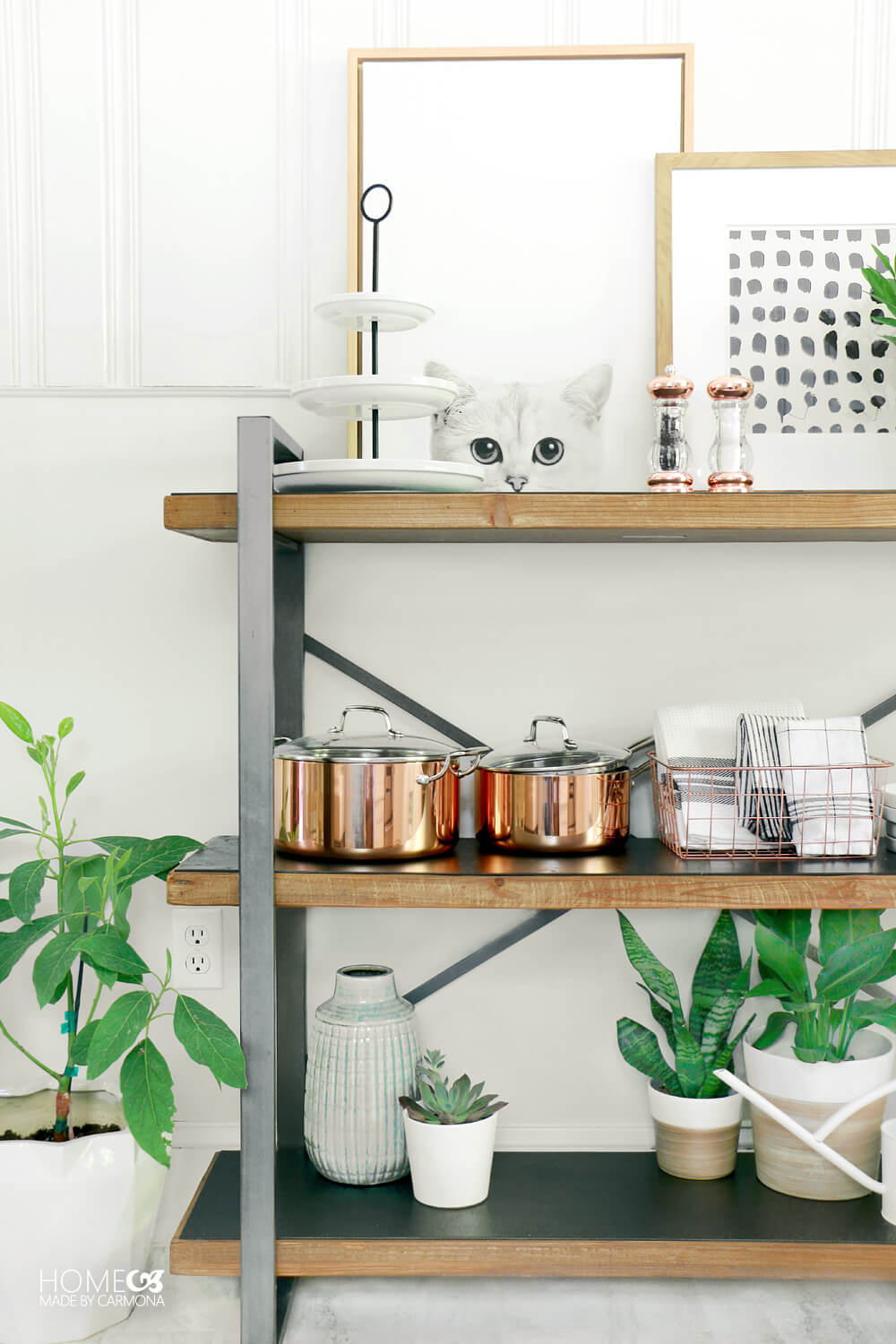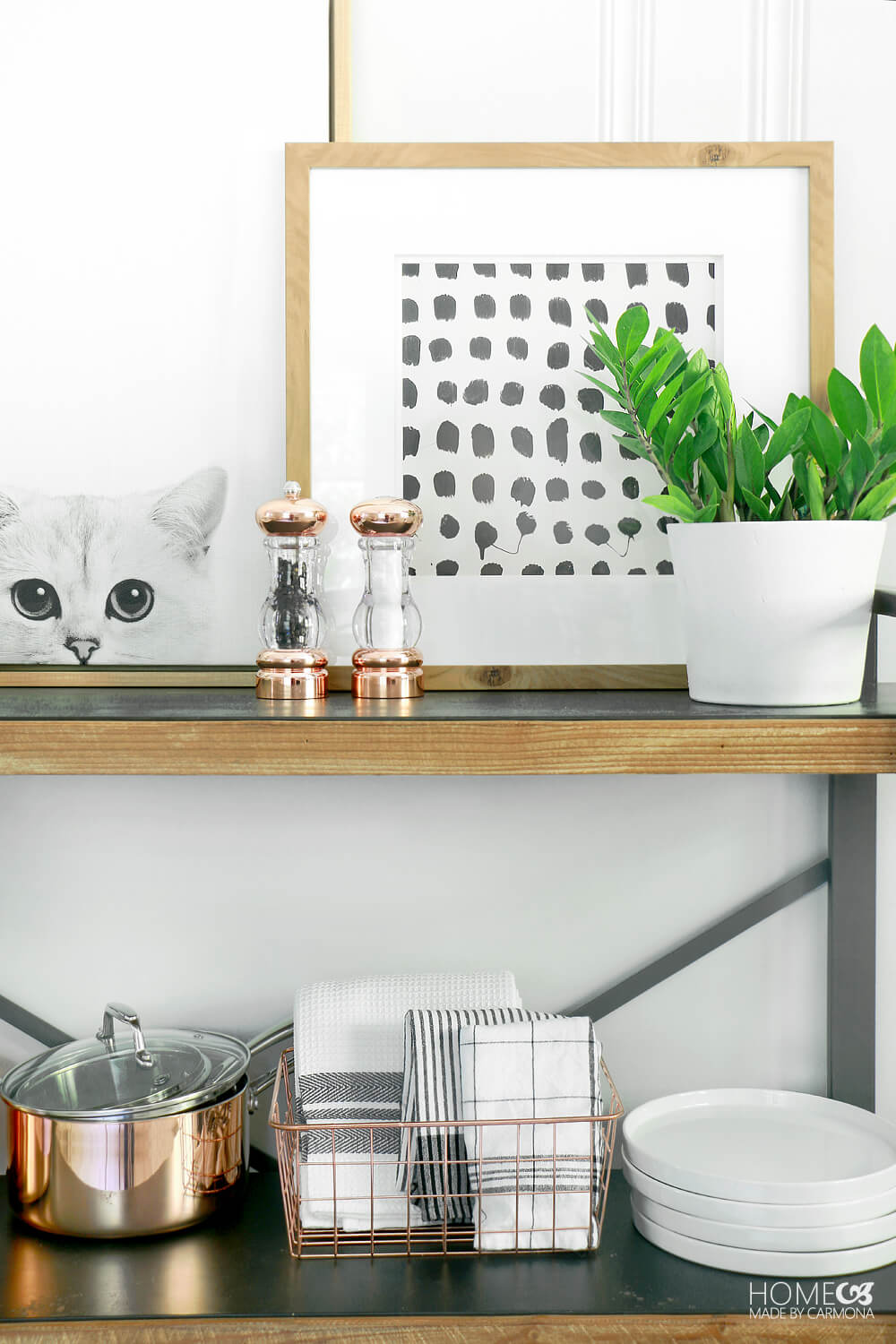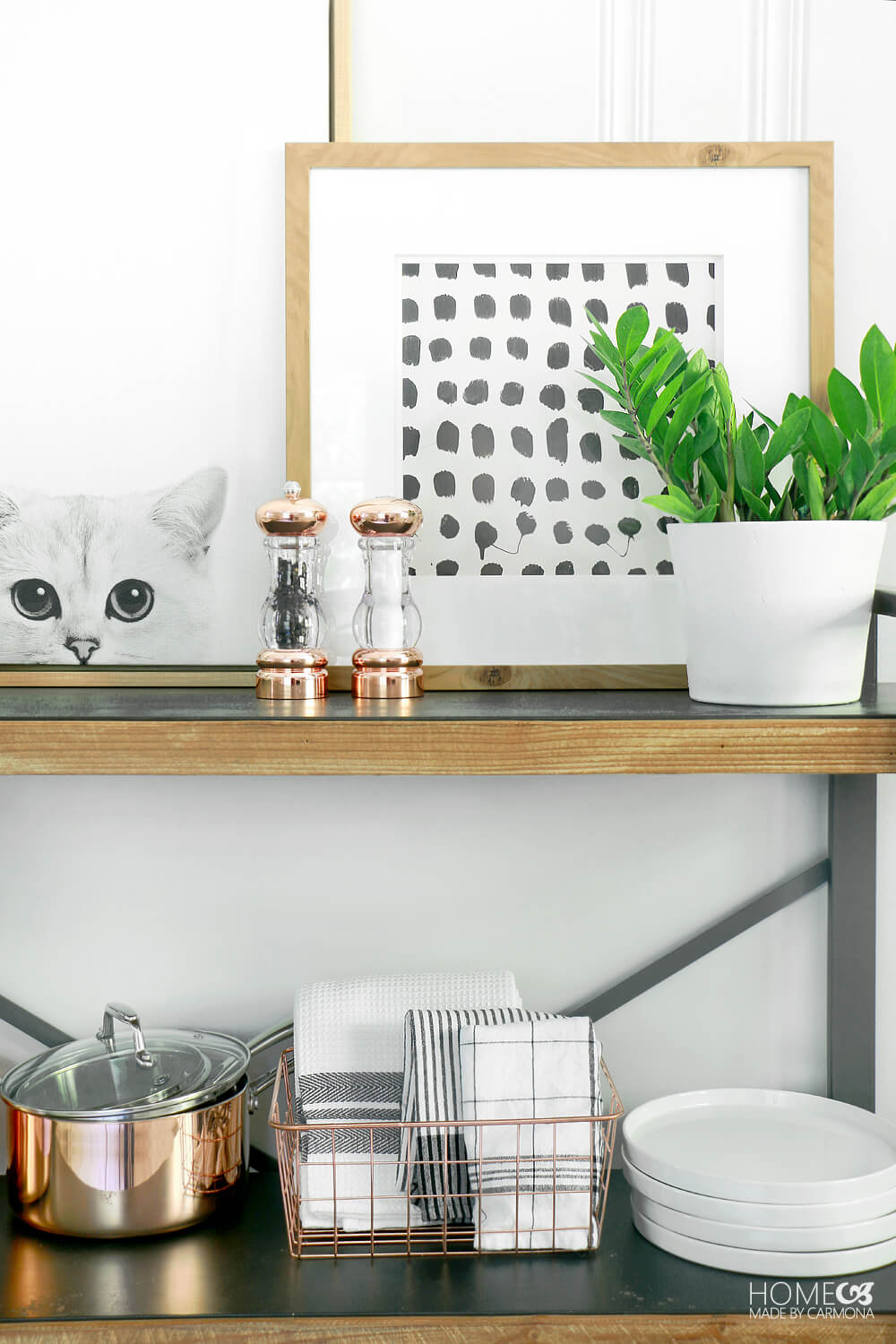 Granted, they had to live through part of the reno without a kitchen faucet while the counter tops and faucets where being put in. That was no fun…they had to come up to the main house to fill up gallon jugs of drinking water, and to wash their dishes.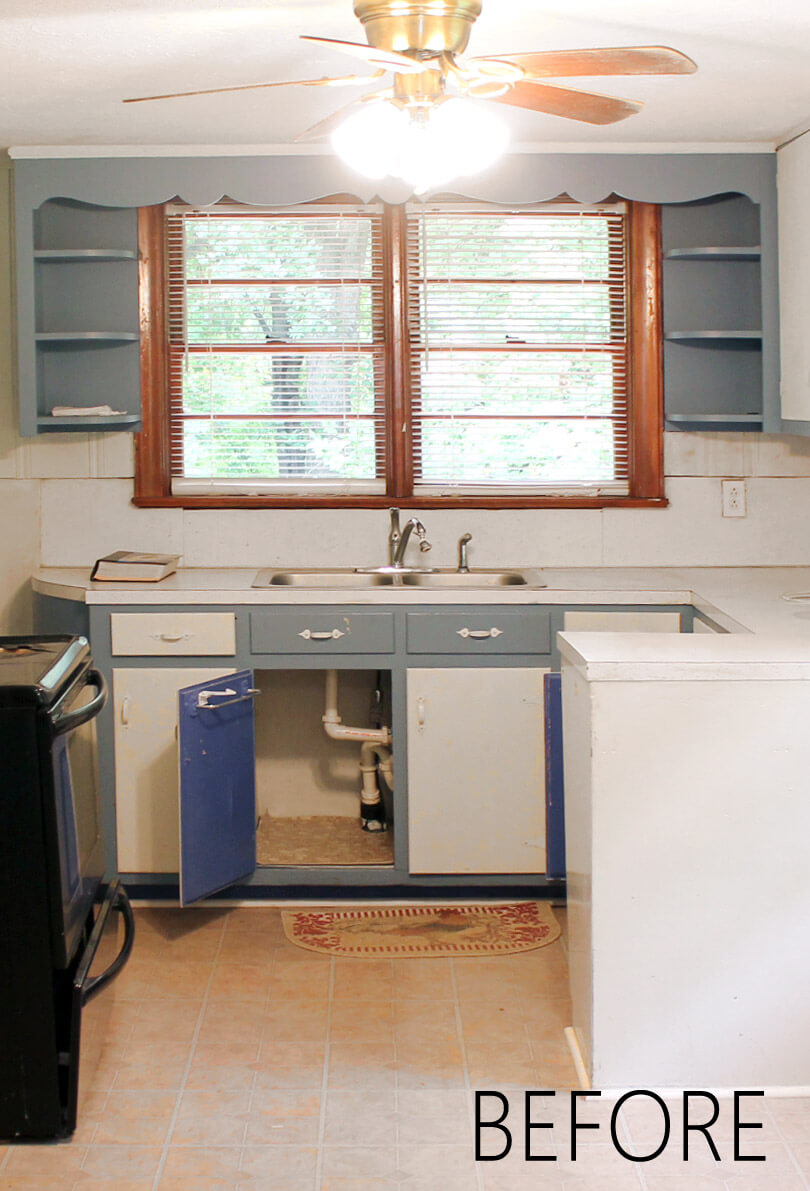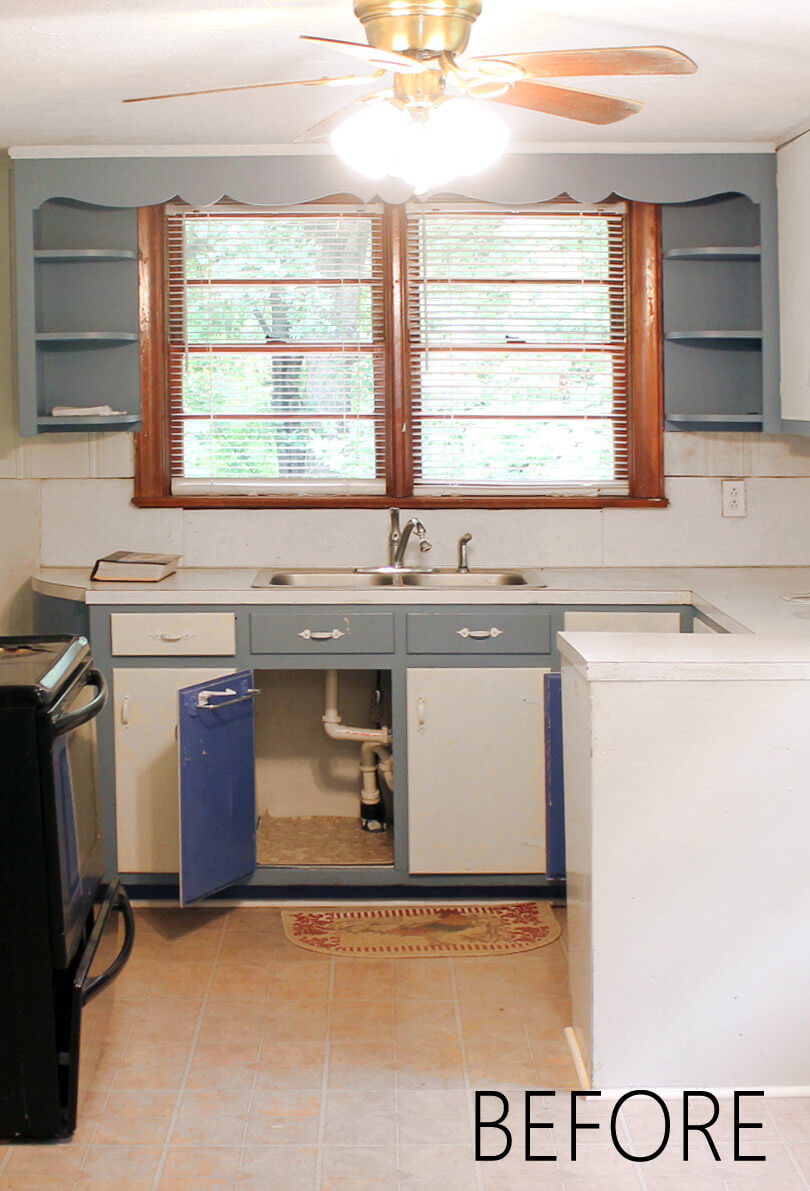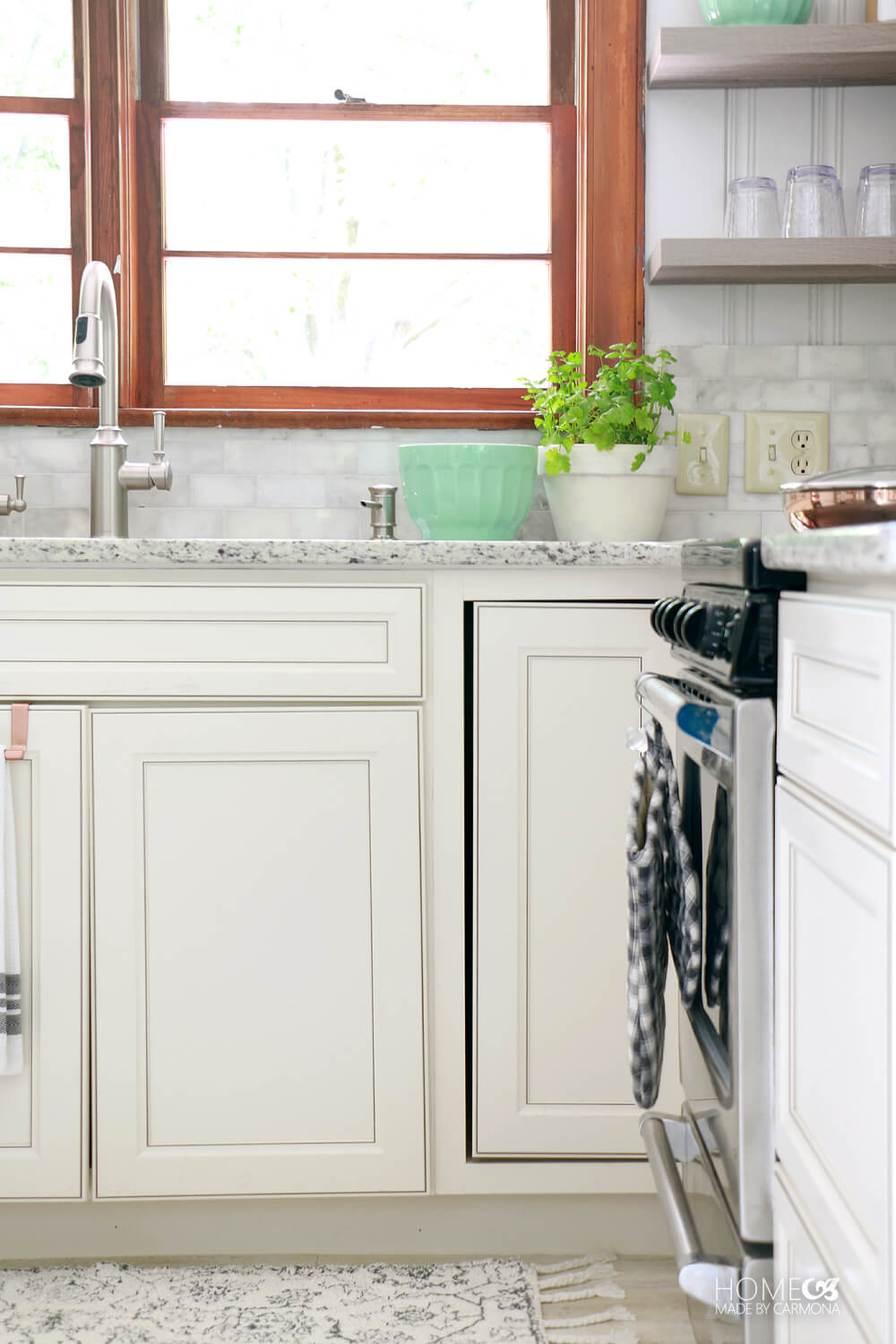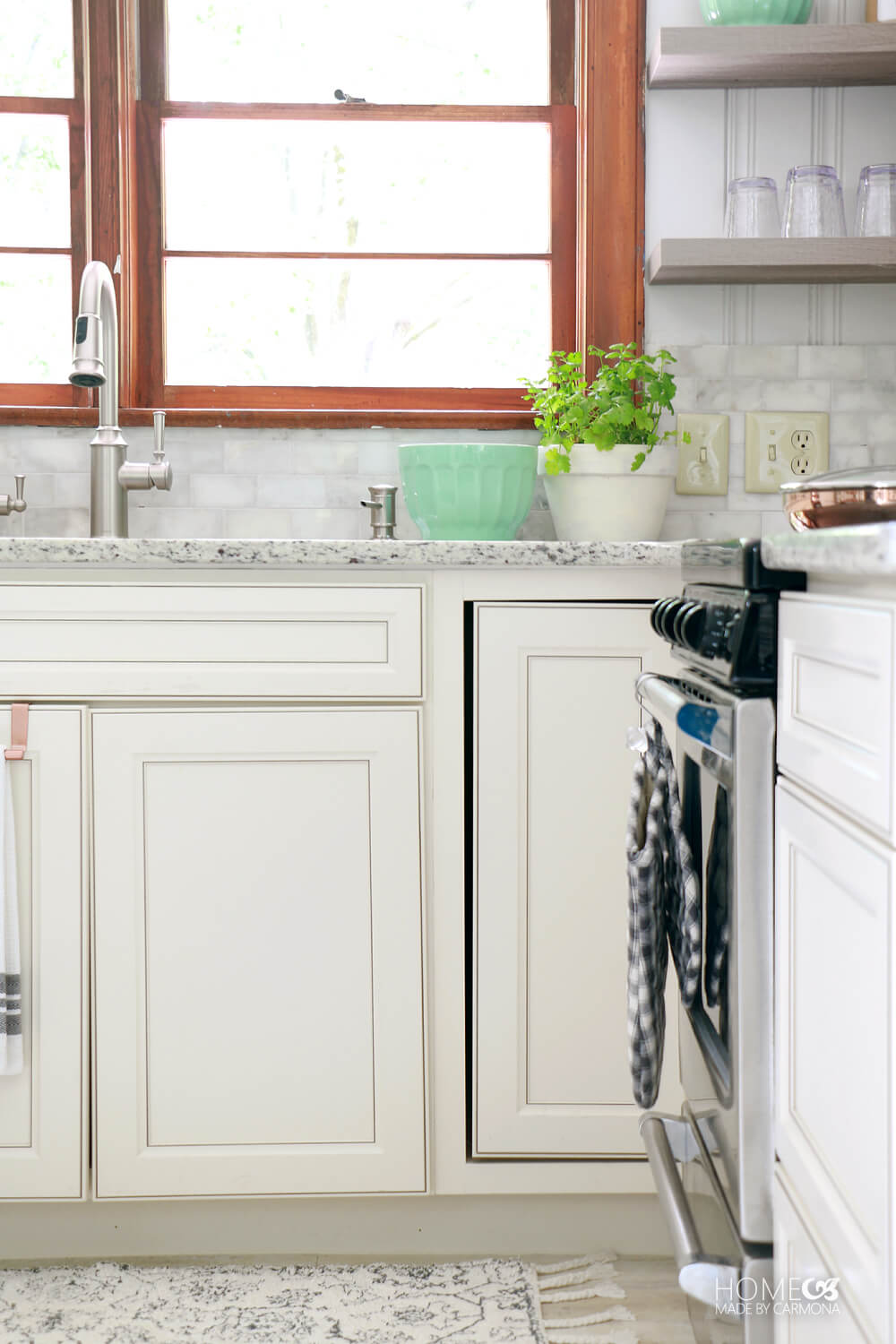 I made sure the new cabinets and stove got in before they had to move in, so they chose to still do their cooking up at the guest house and just wash their dishes over at the main house.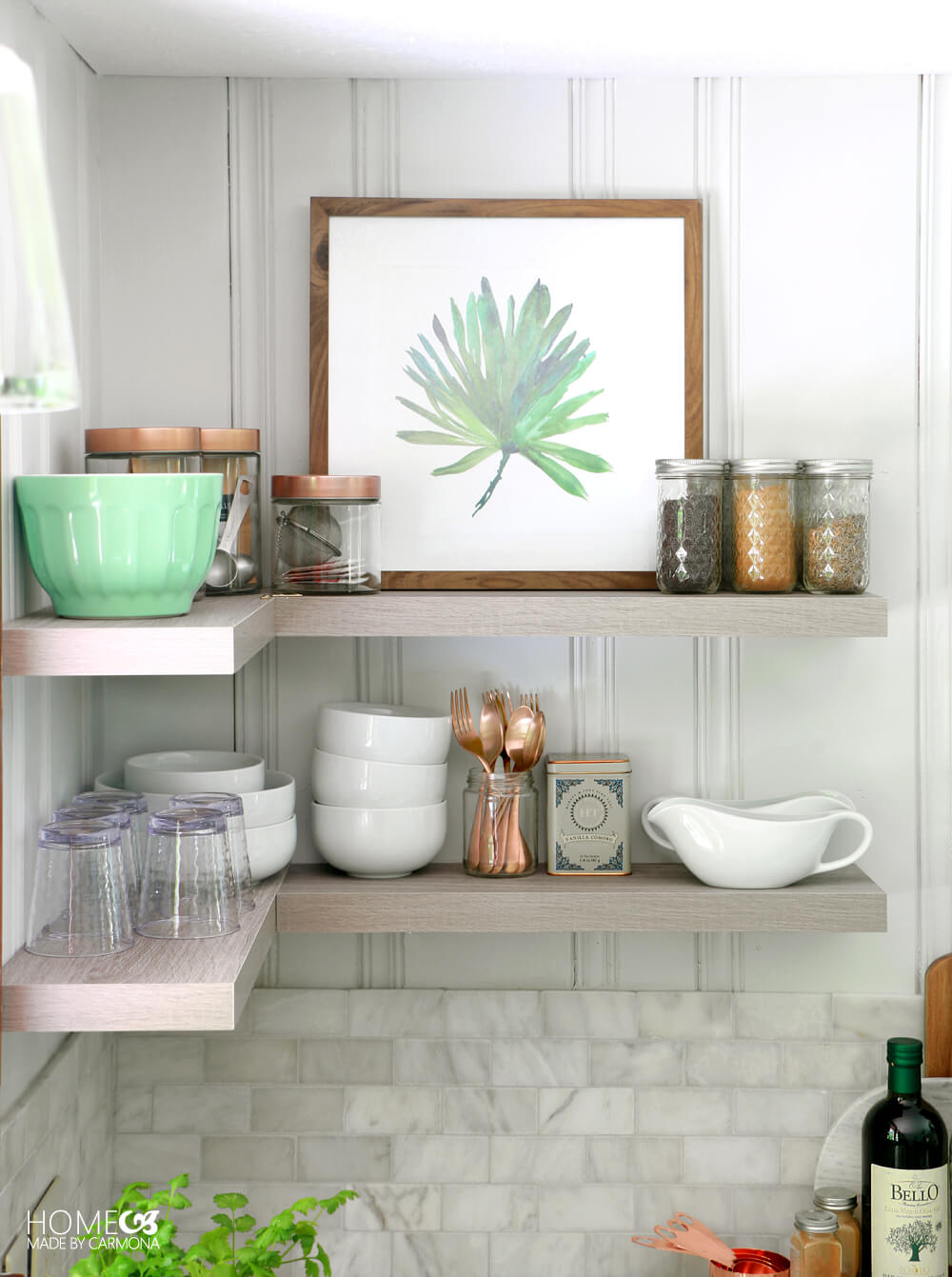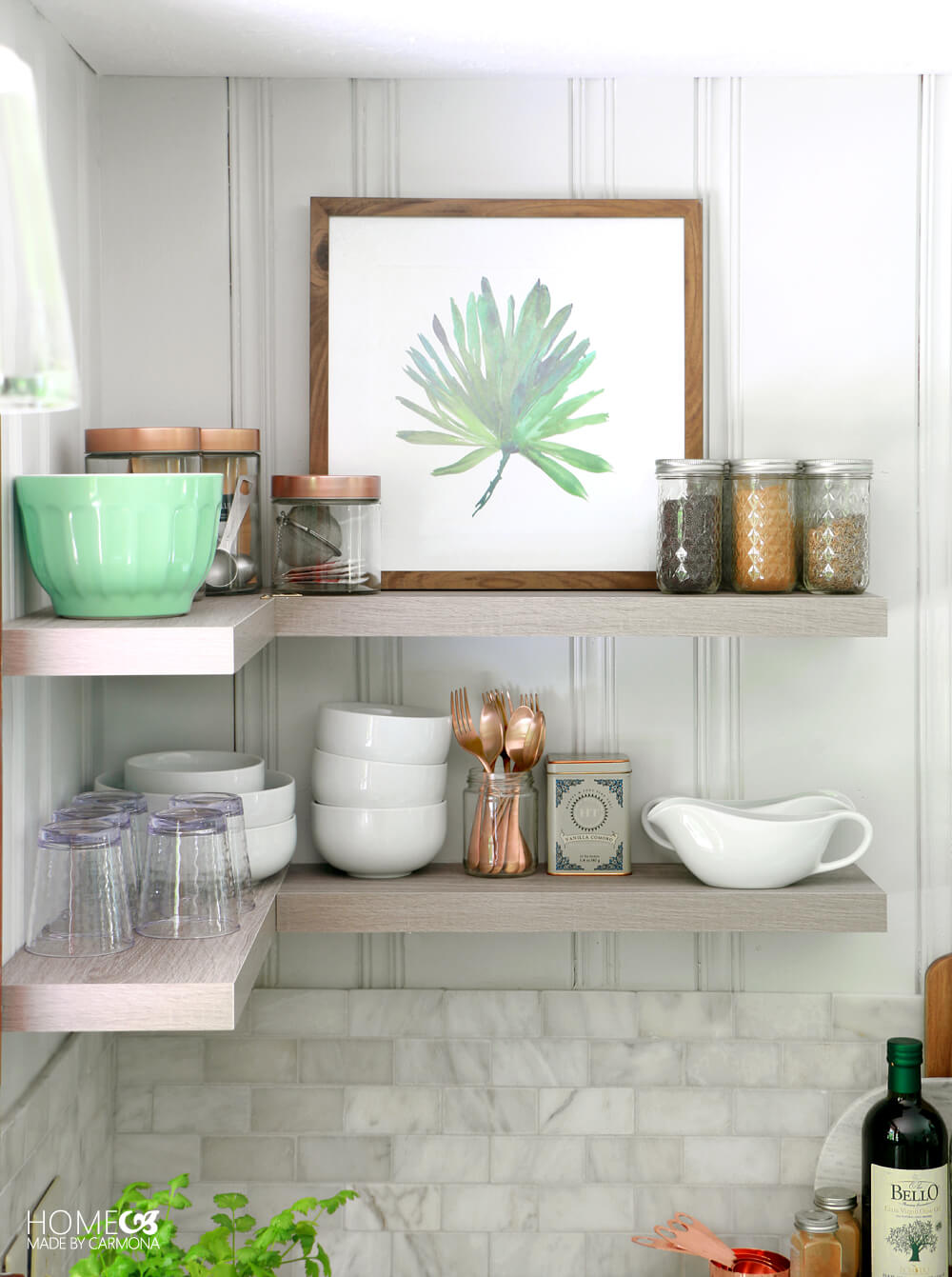 Speaking of the stove, isn't this little 20″ oven/stove just adorable?!! It is after all a small kitchen, so I didn't want to use up all the counter space on appliances, and since it is my guest house, I'll likely host guests up at the main house for lunch and dinner.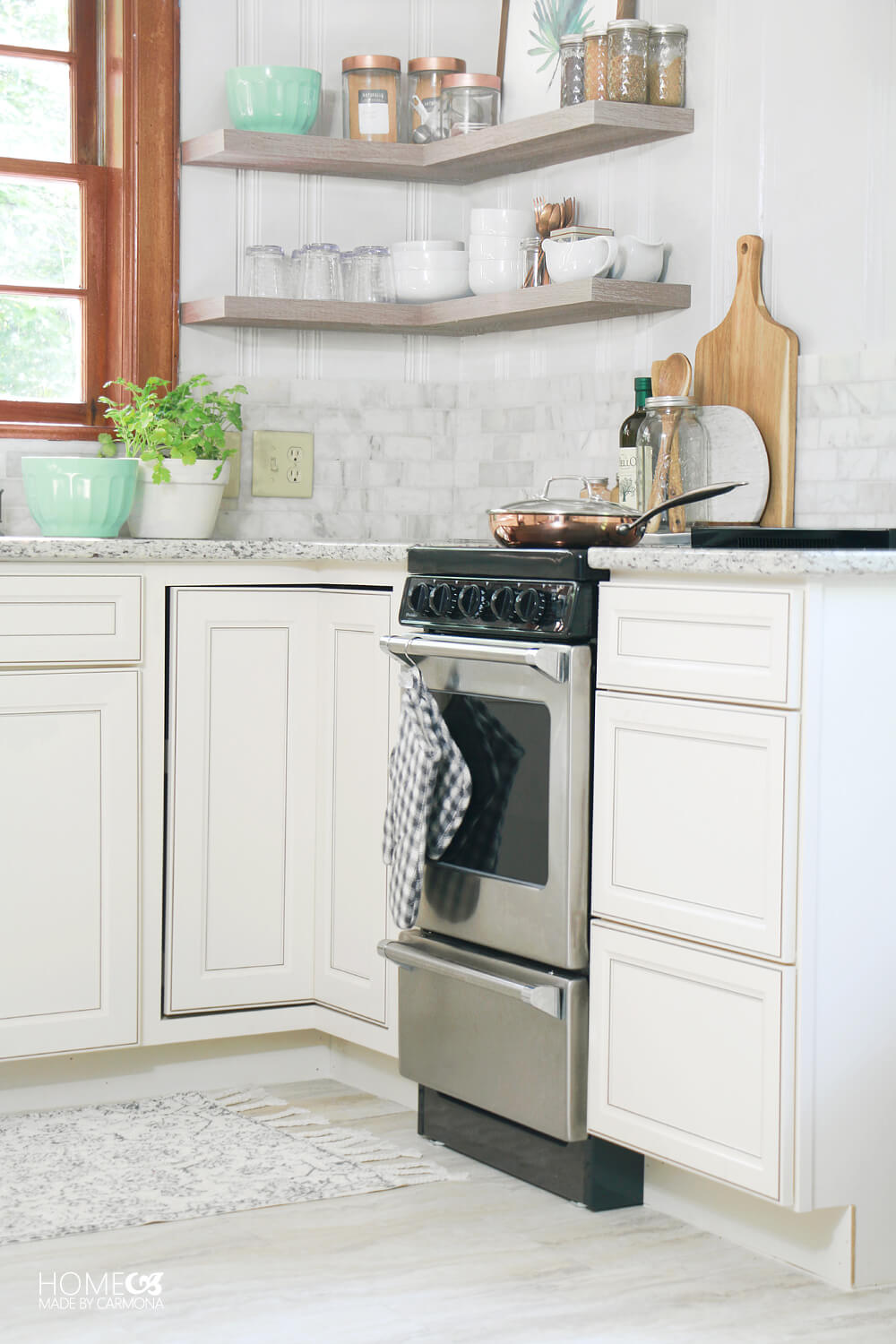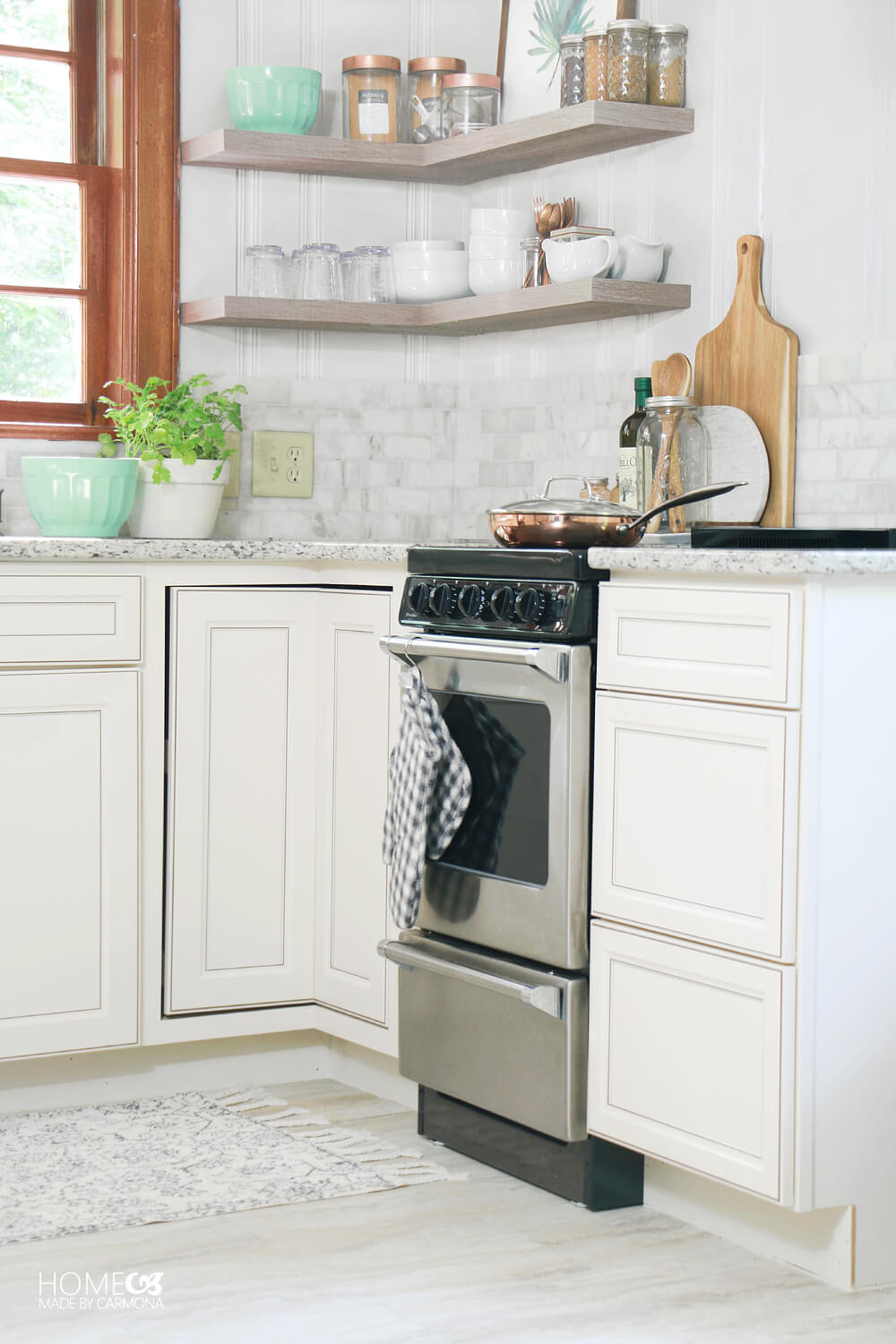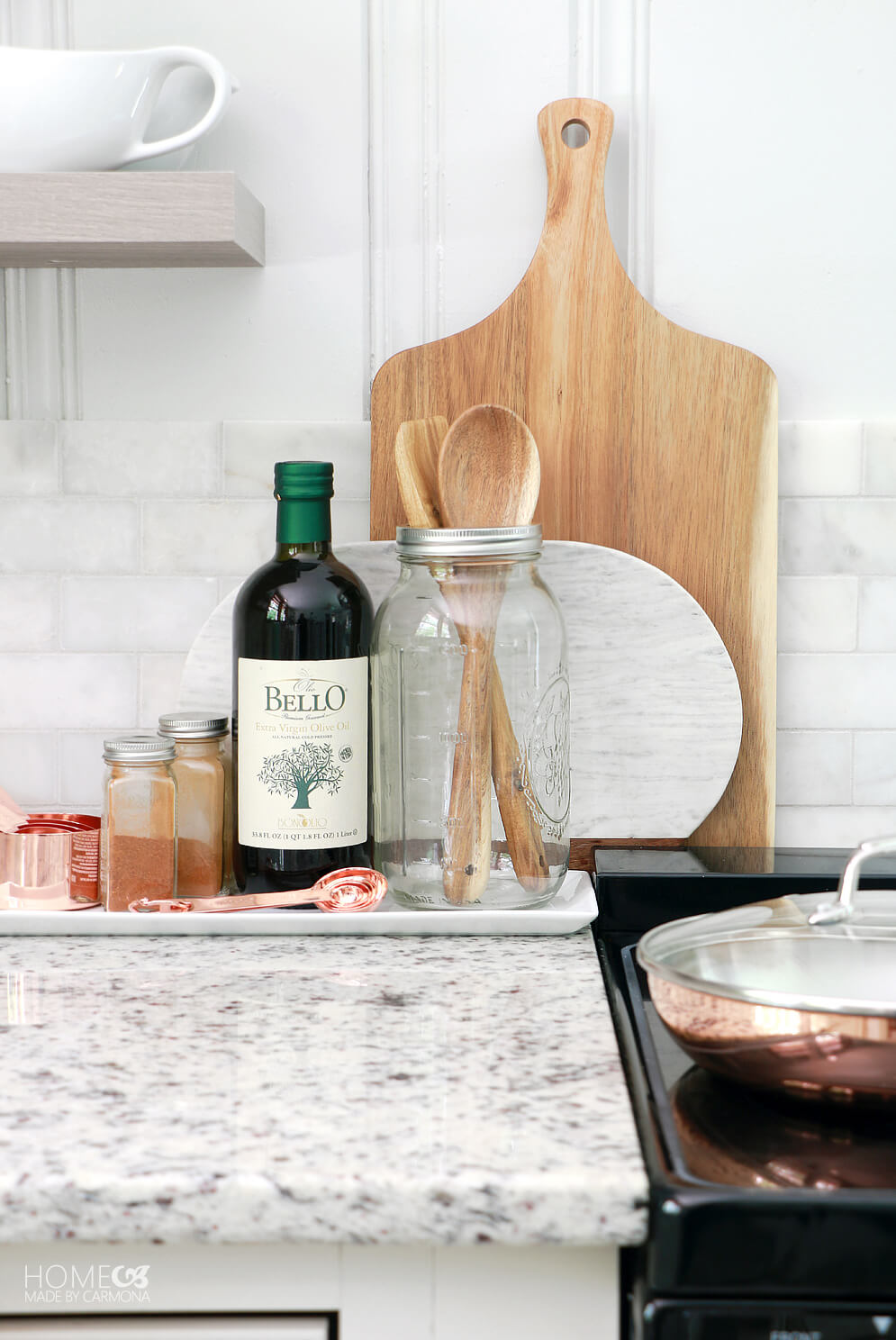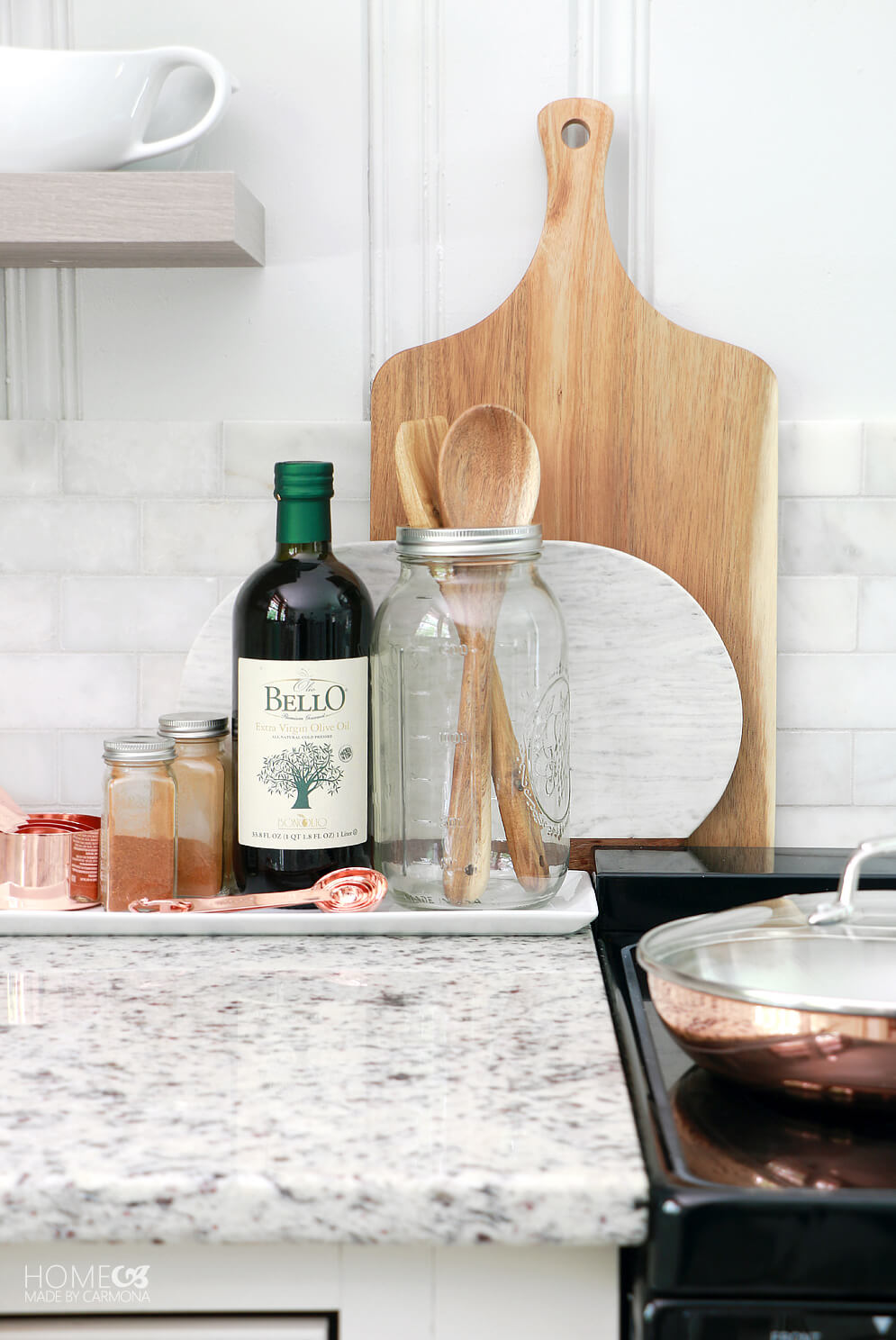 Although the kitchenette part of this space is small, in truth it is a fairly good size room. I think it is the low ceilings that make it feel smaller than it is. It is big enough to house a little eat-in breakfast area, which is what I wish the main house had.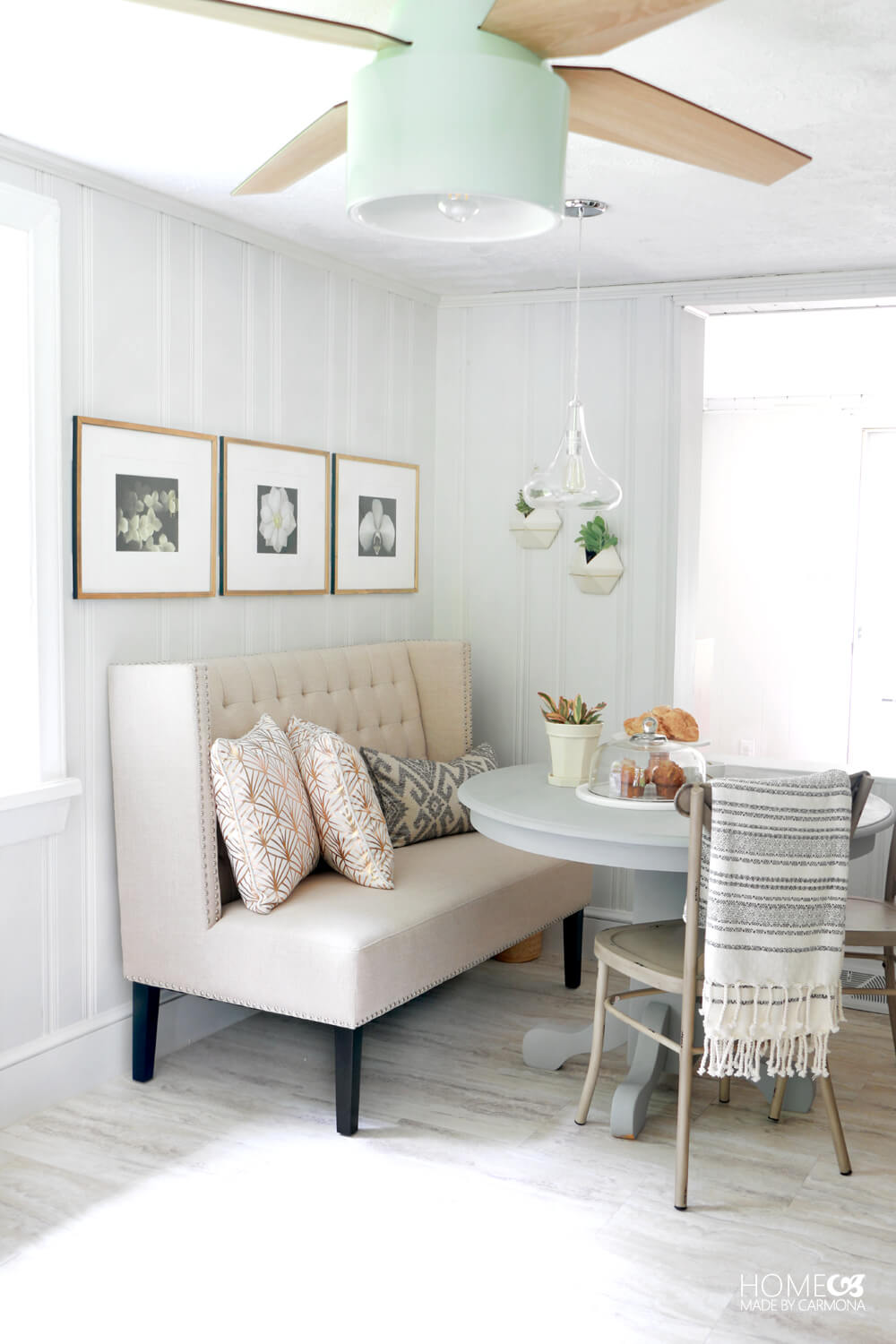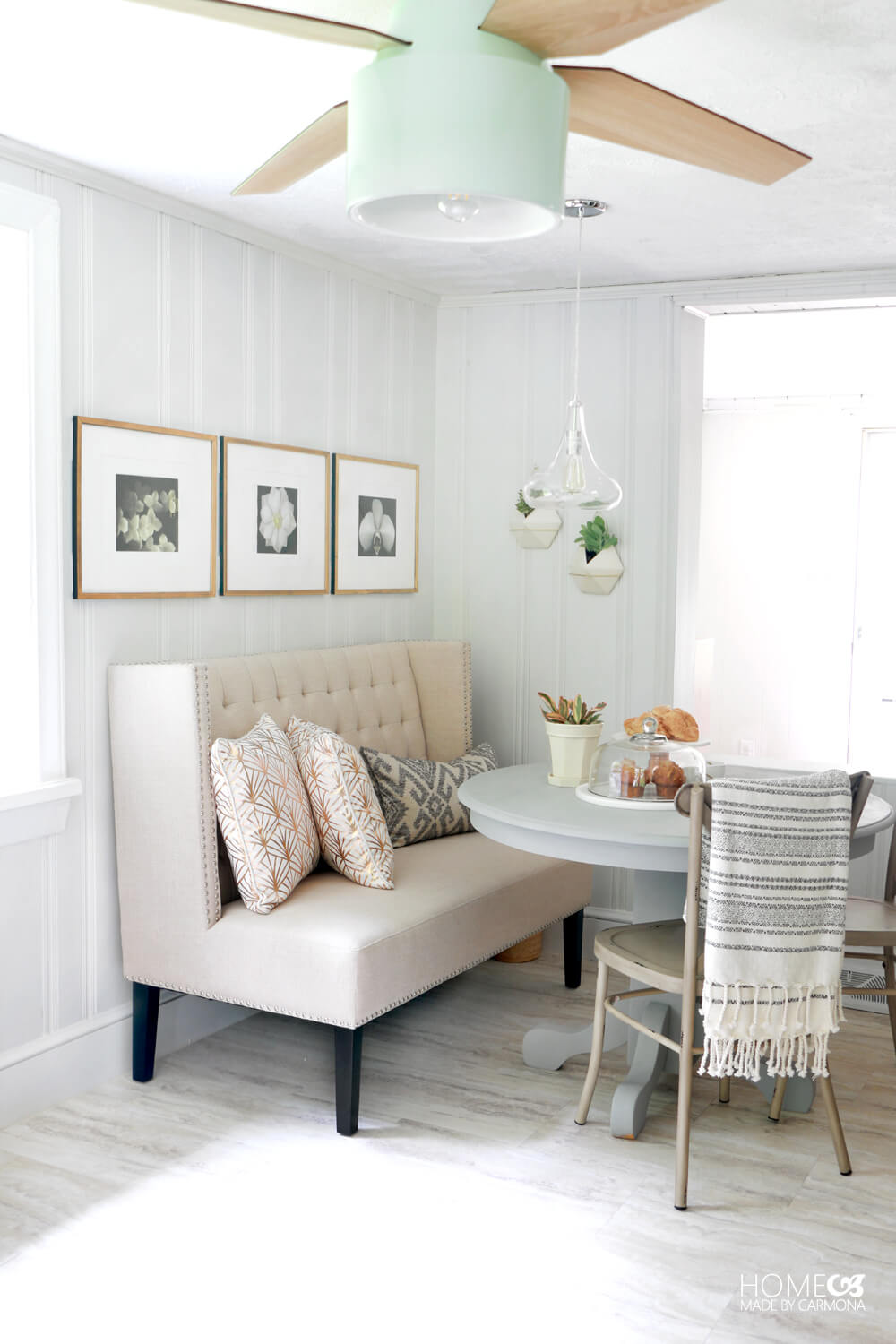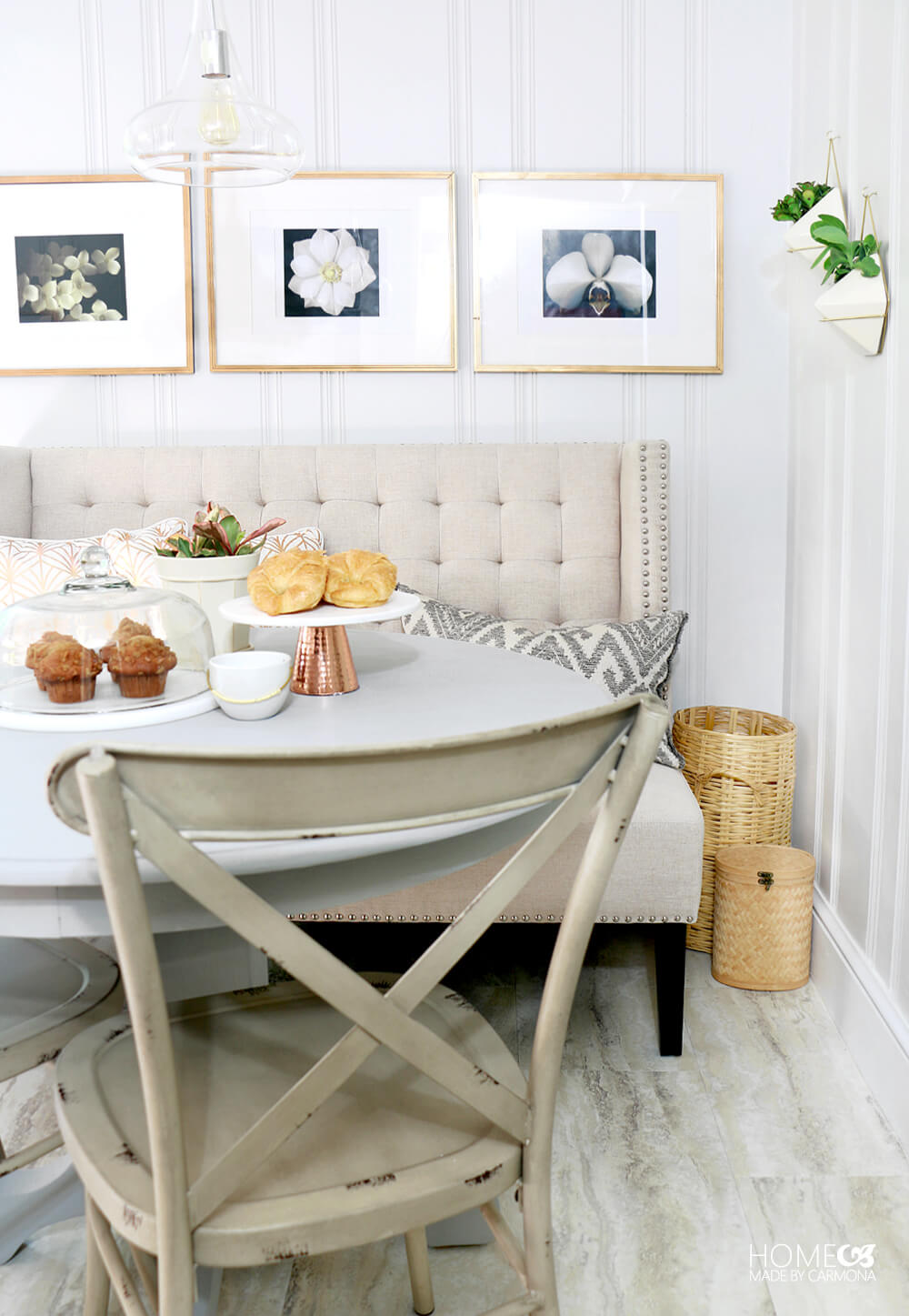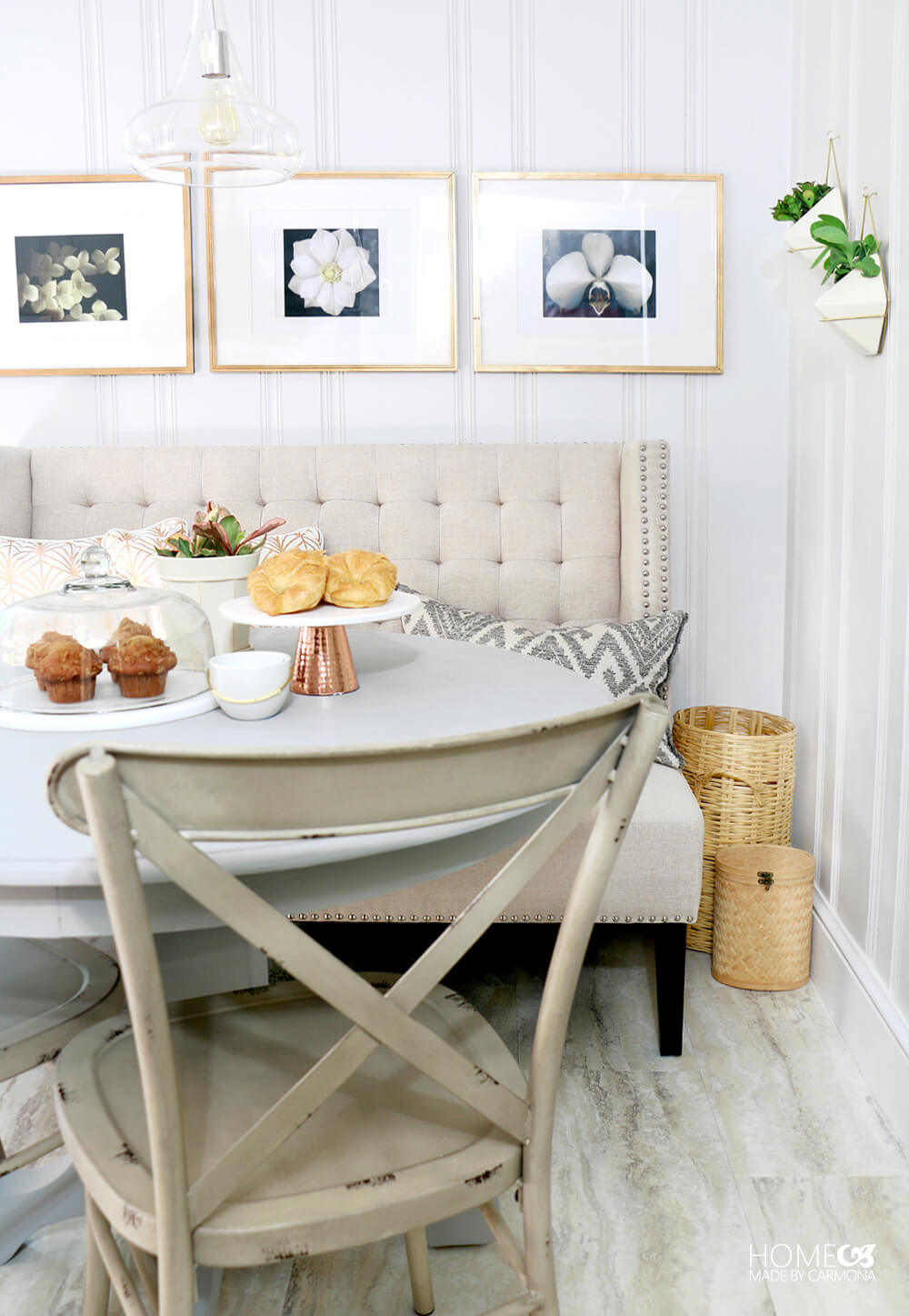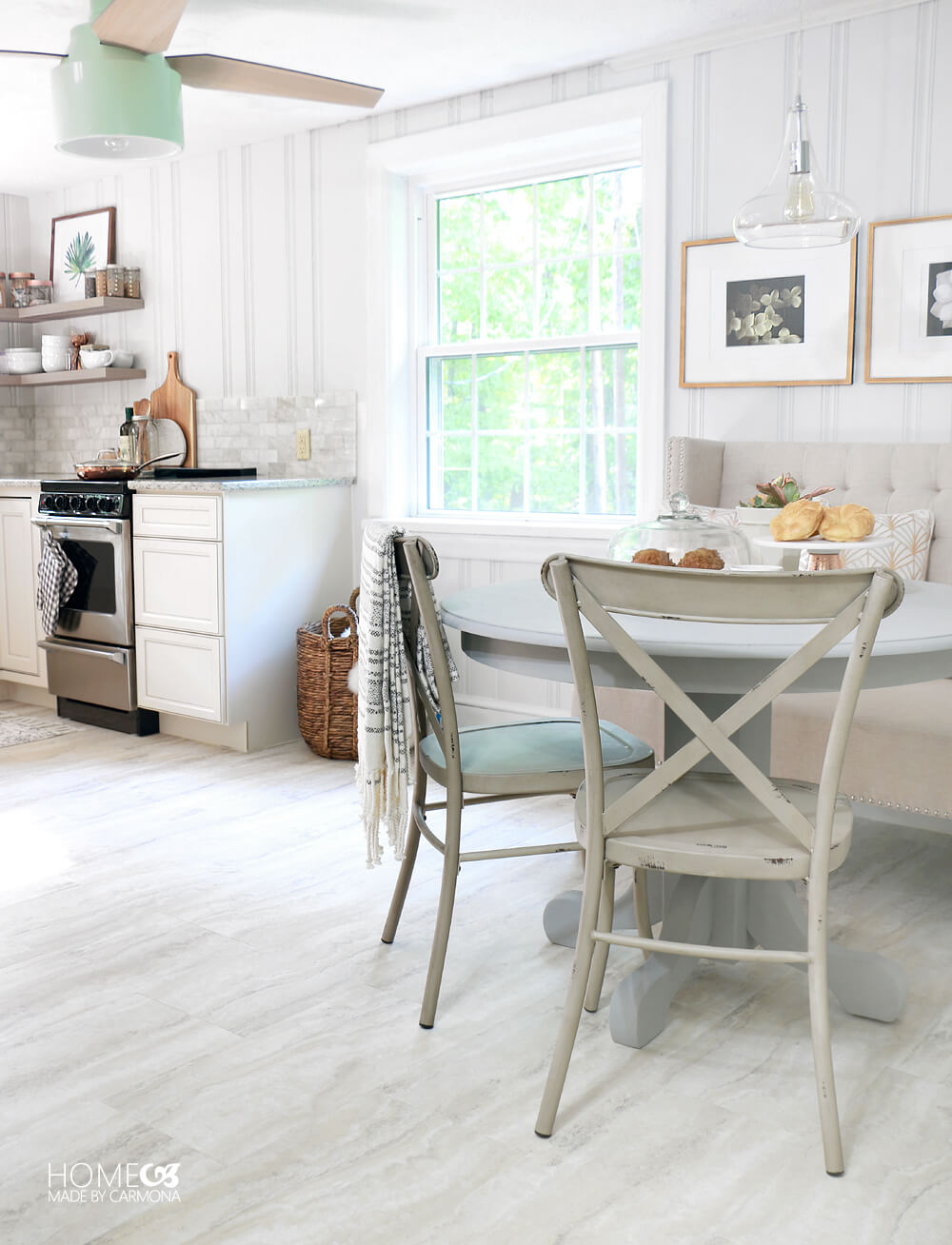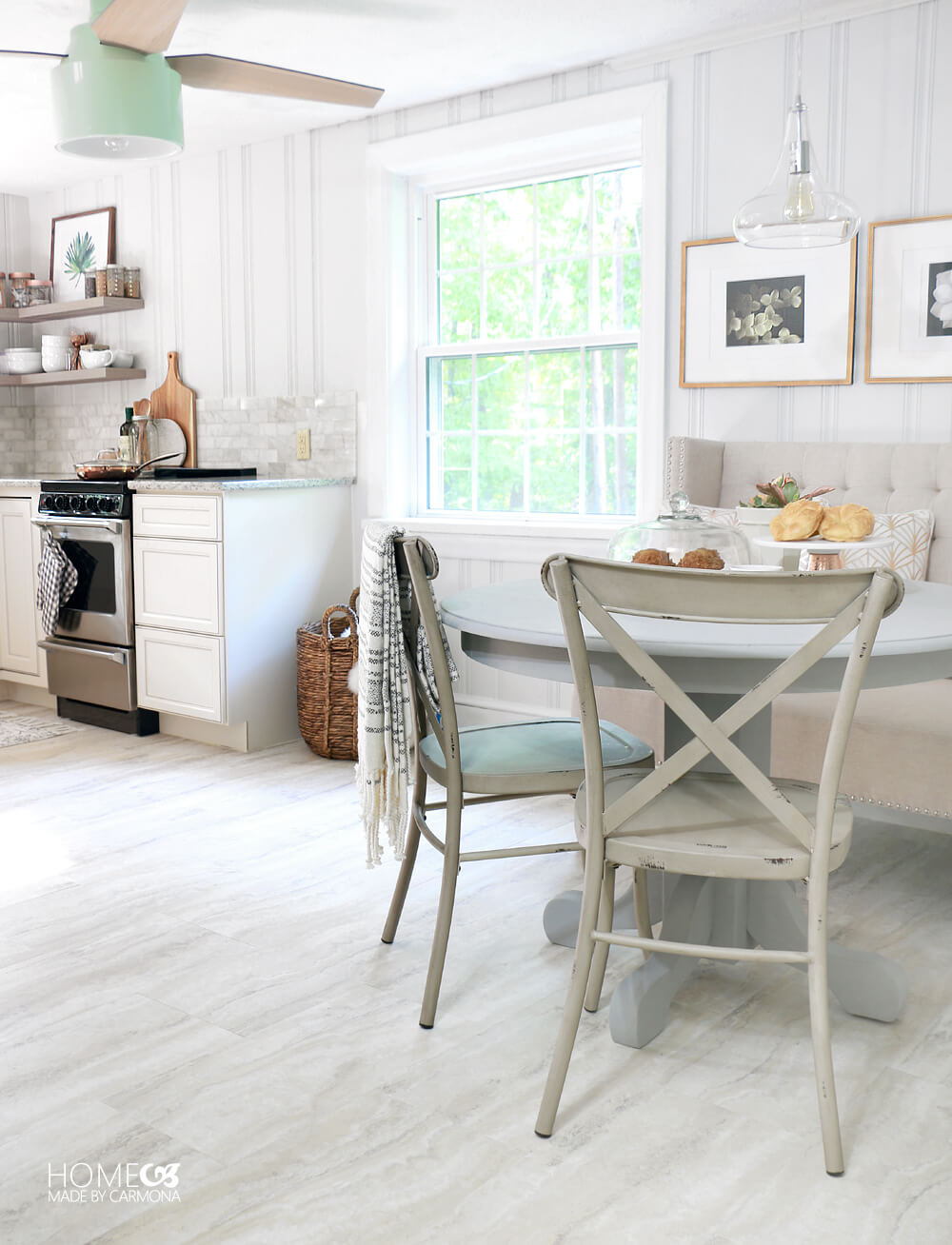 Actually, there are quite a few things I wish I had in the main house but don't (like the marble back splash I installed) then again, it was tons of fun designing a space with things I don't think fit in the main house but sort of wanted to 'try on' for size (like that marvelous mint ceiling fan and hits of copper!).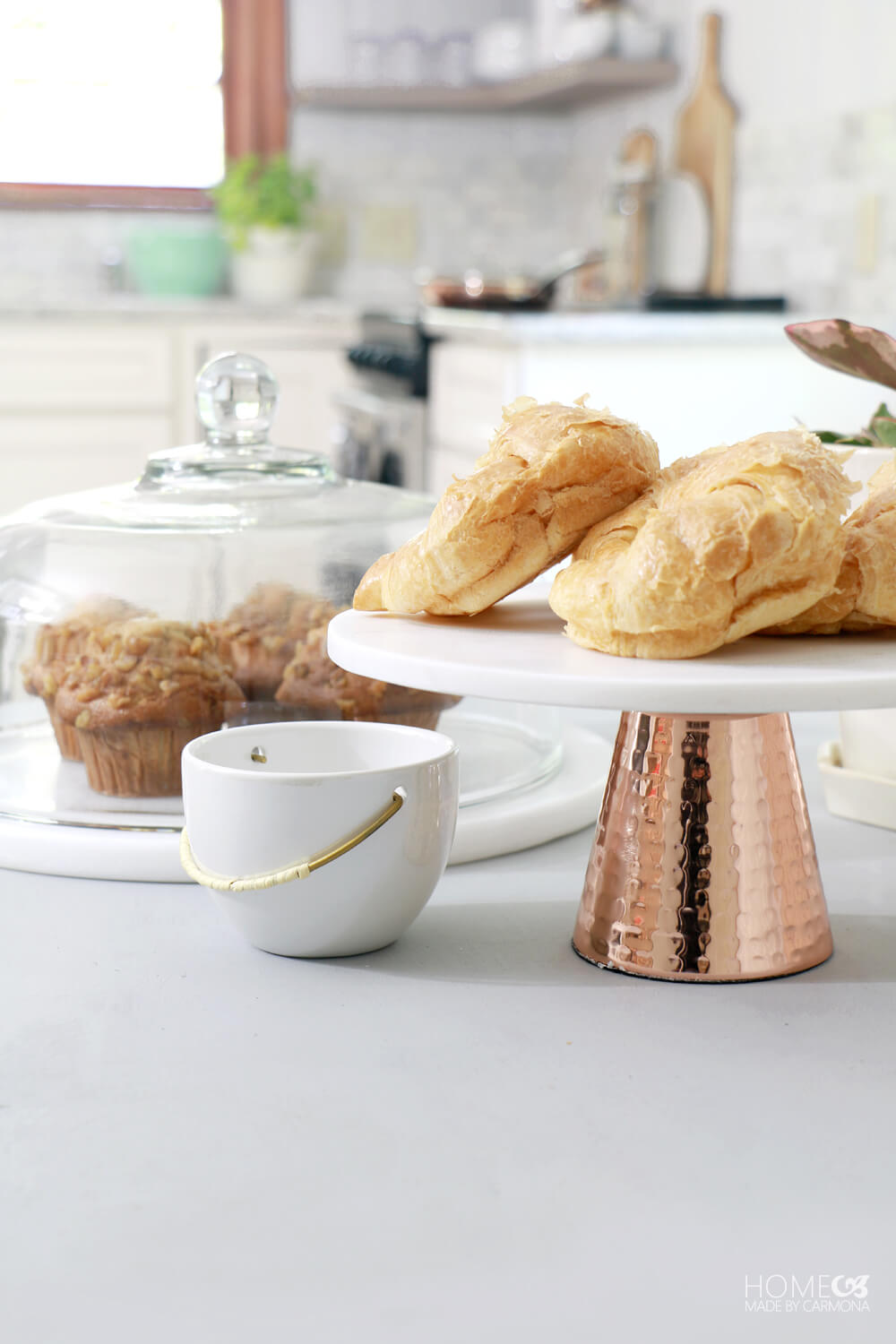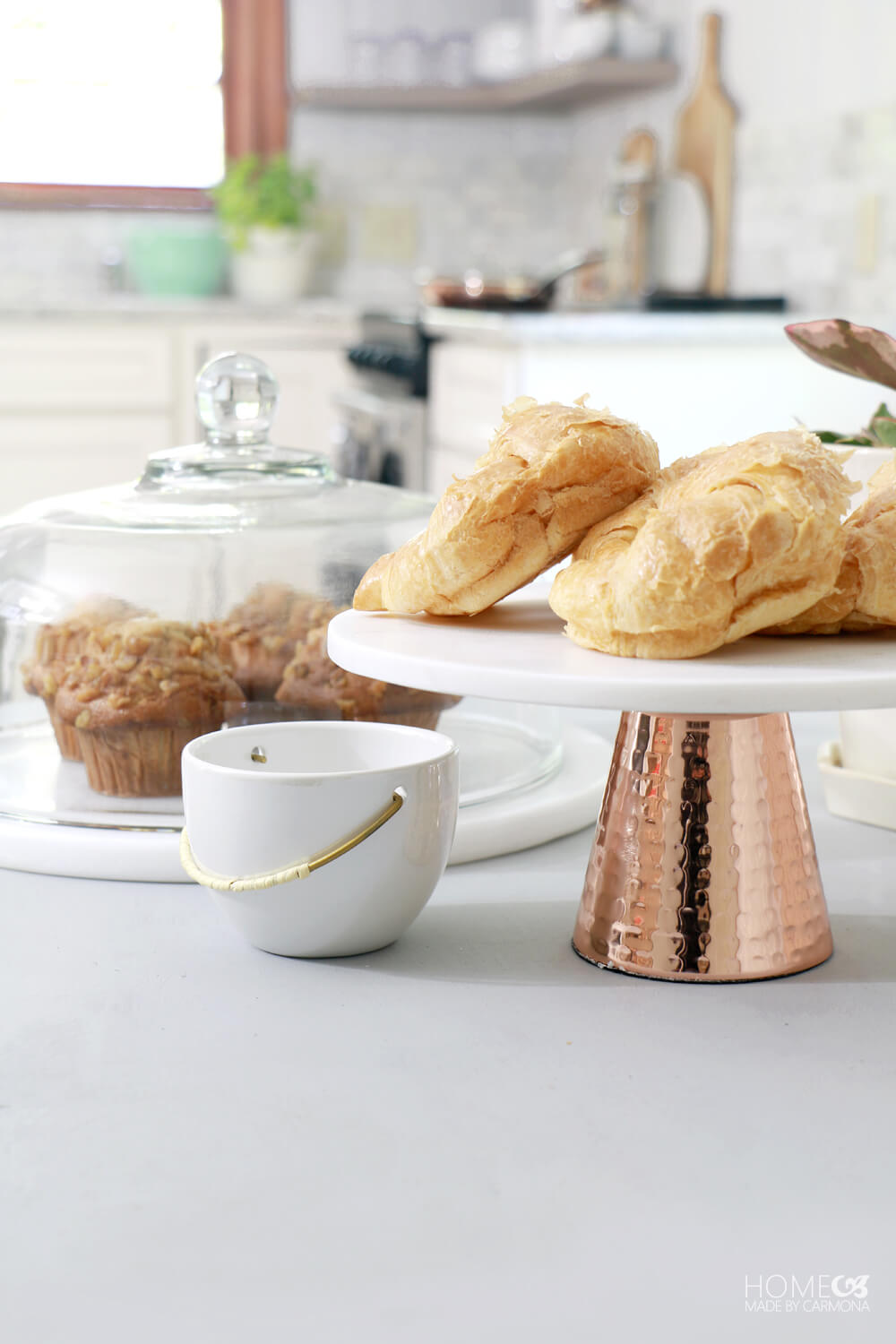 I'm loving almost everything about the space now…those low ceilings are still the bane of my guest house, but other than that, it's almost ready to host guests! I may even put it on Airbnb as a country getaway experience when the whole cottage house is decorated (and once I've finished the mile and half mile paths in the woods that lead down to the stream in my backyard).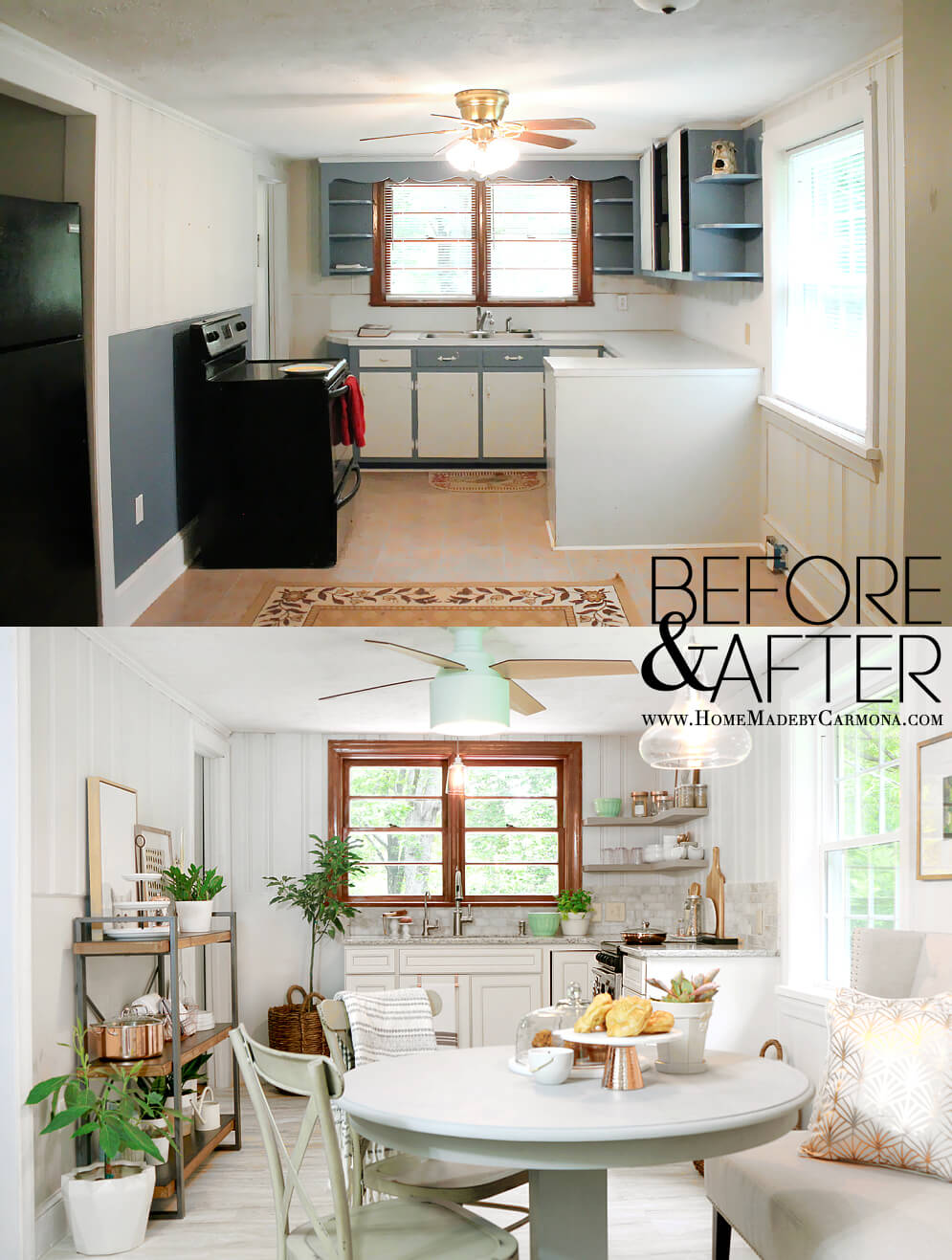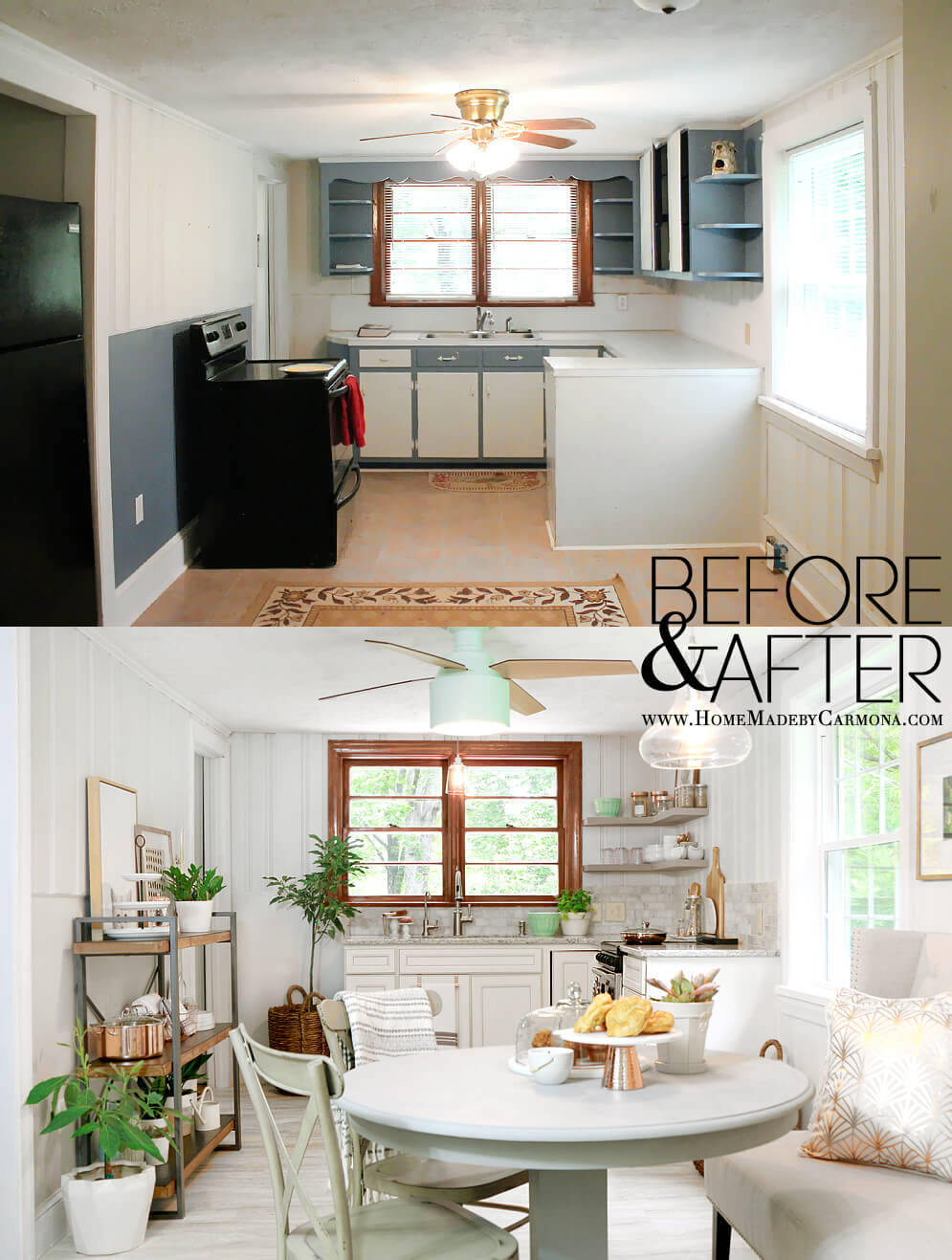 What do you think? Not too shabby right?


[left]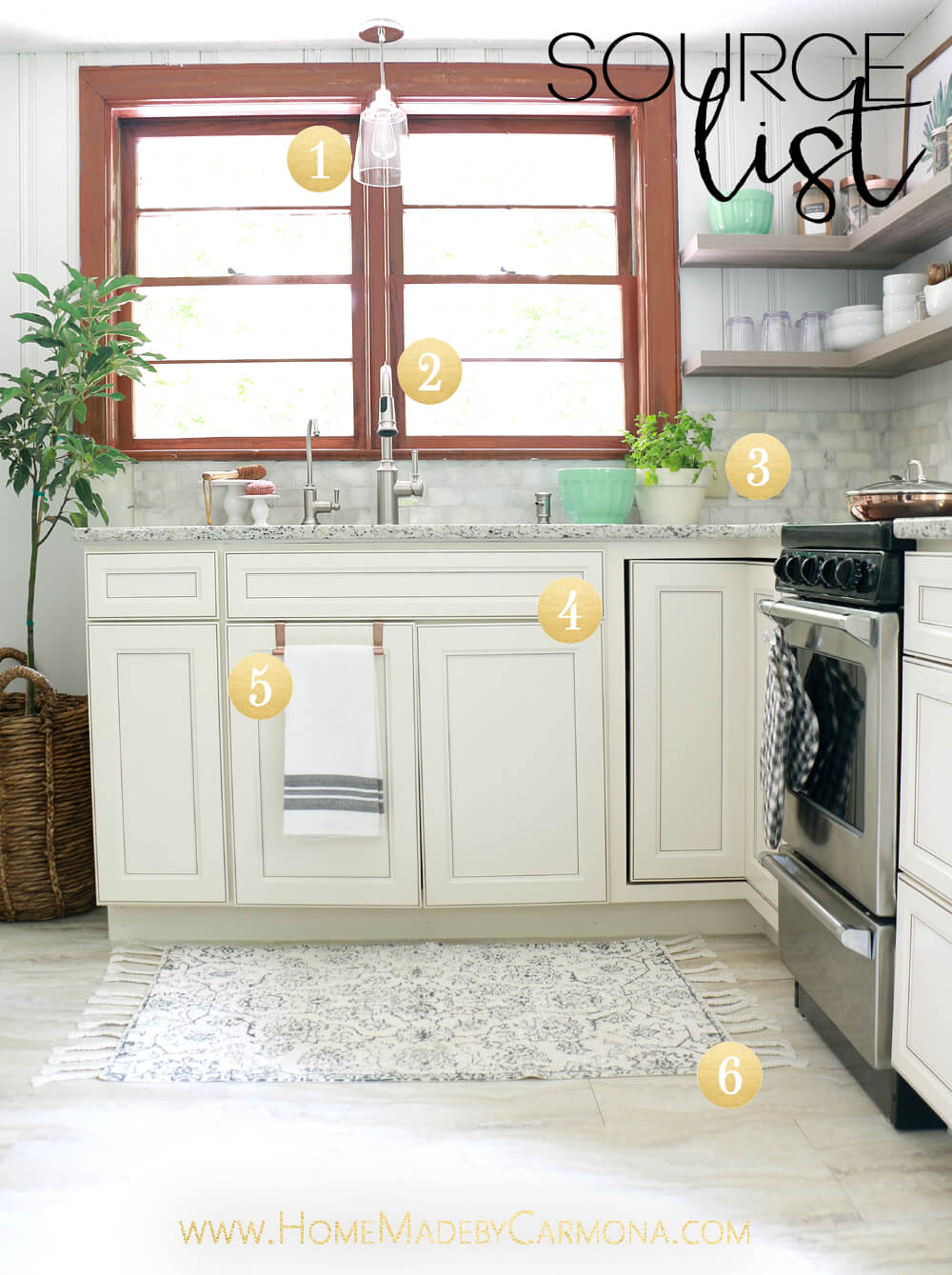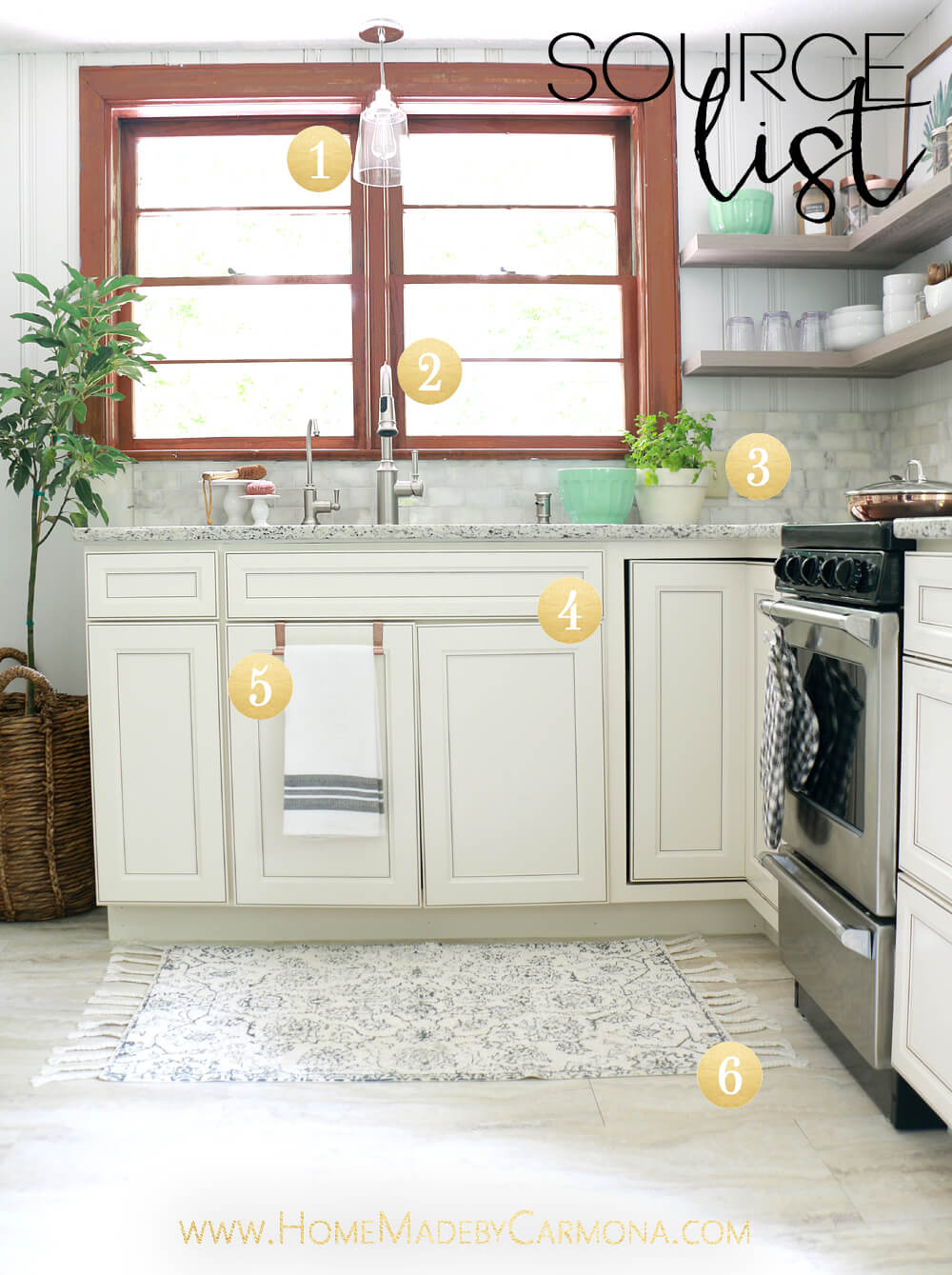 [/left]
[right]
Sources:
1. Glass Polished Nickle Pendant Light
2. Moen Faucet & Soap Dispenser | Moen Sip Faucet + Filtration System
4. Caspian Toasted Antique Cabinets
5. Over Cabinet Dish Bar Holder
6. Oyster Travertine Vinyl Tile
[/right]
[left]
Sources:
2.Floating Shelves (Lowes) | Gravy Boat | Modern Rim Dishes | Plastic Cups
3. Copper Measuring Spoons & Cups | Over-Cabinet Dish Towel Holder |
[/left]
[right]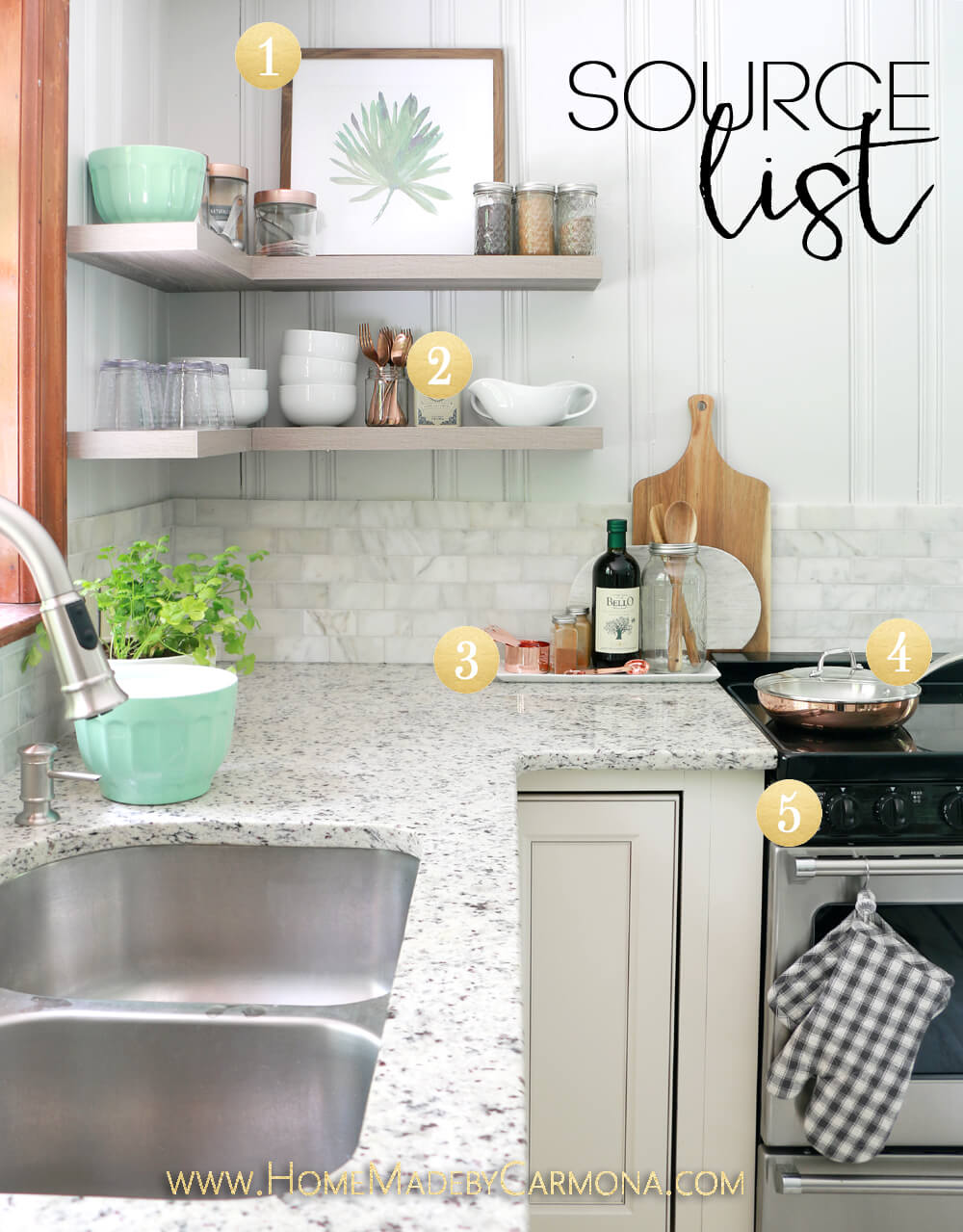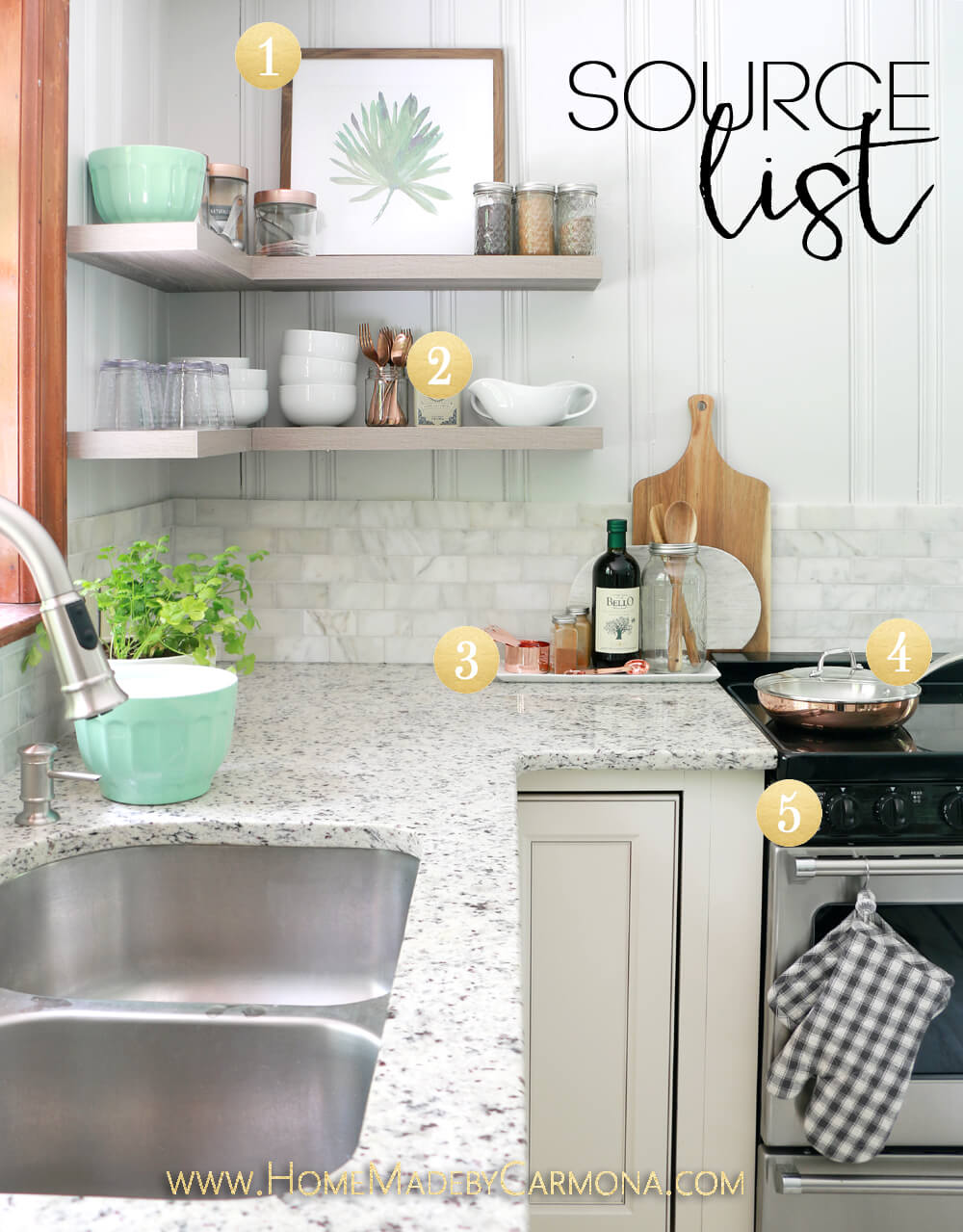 [/right]
[left]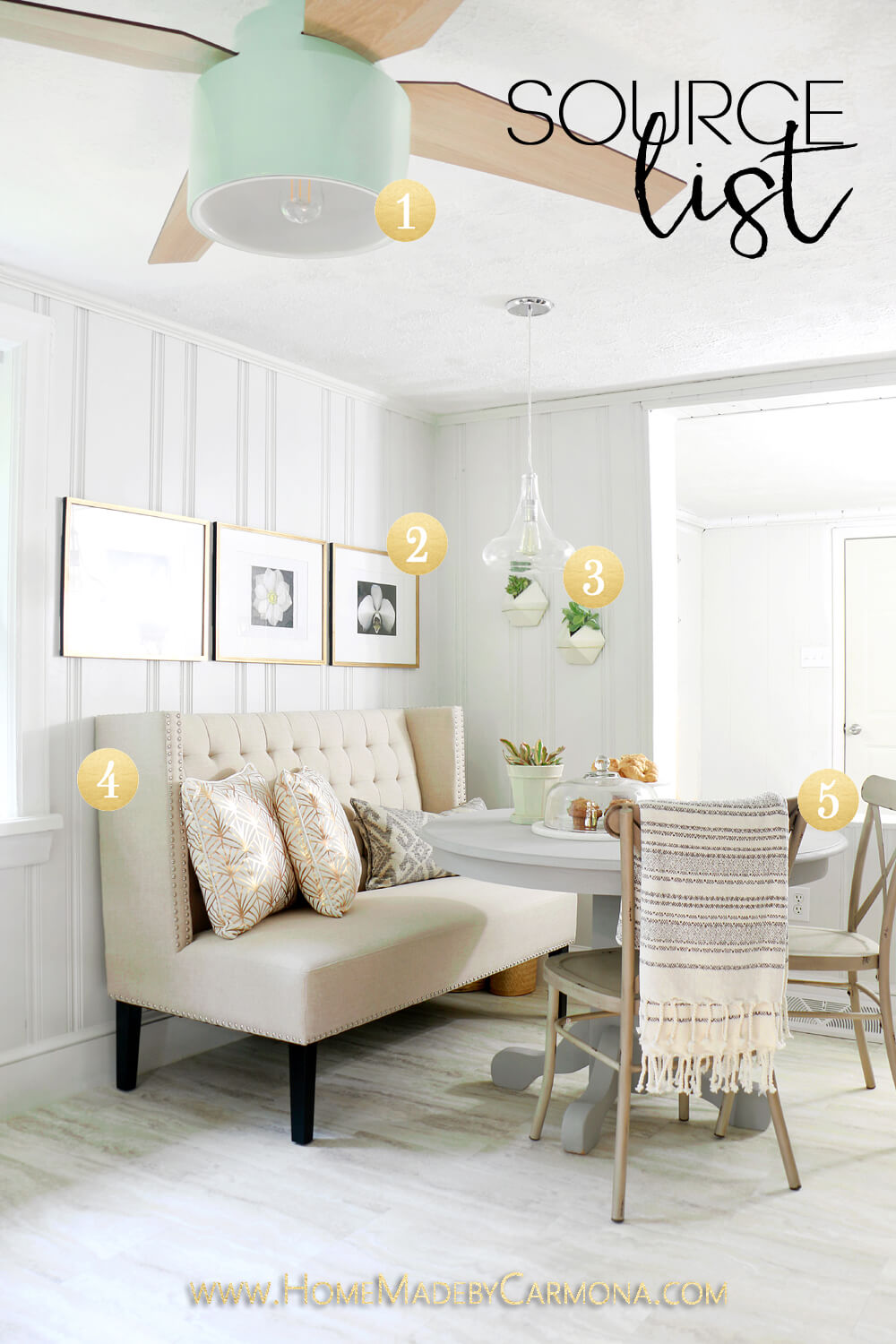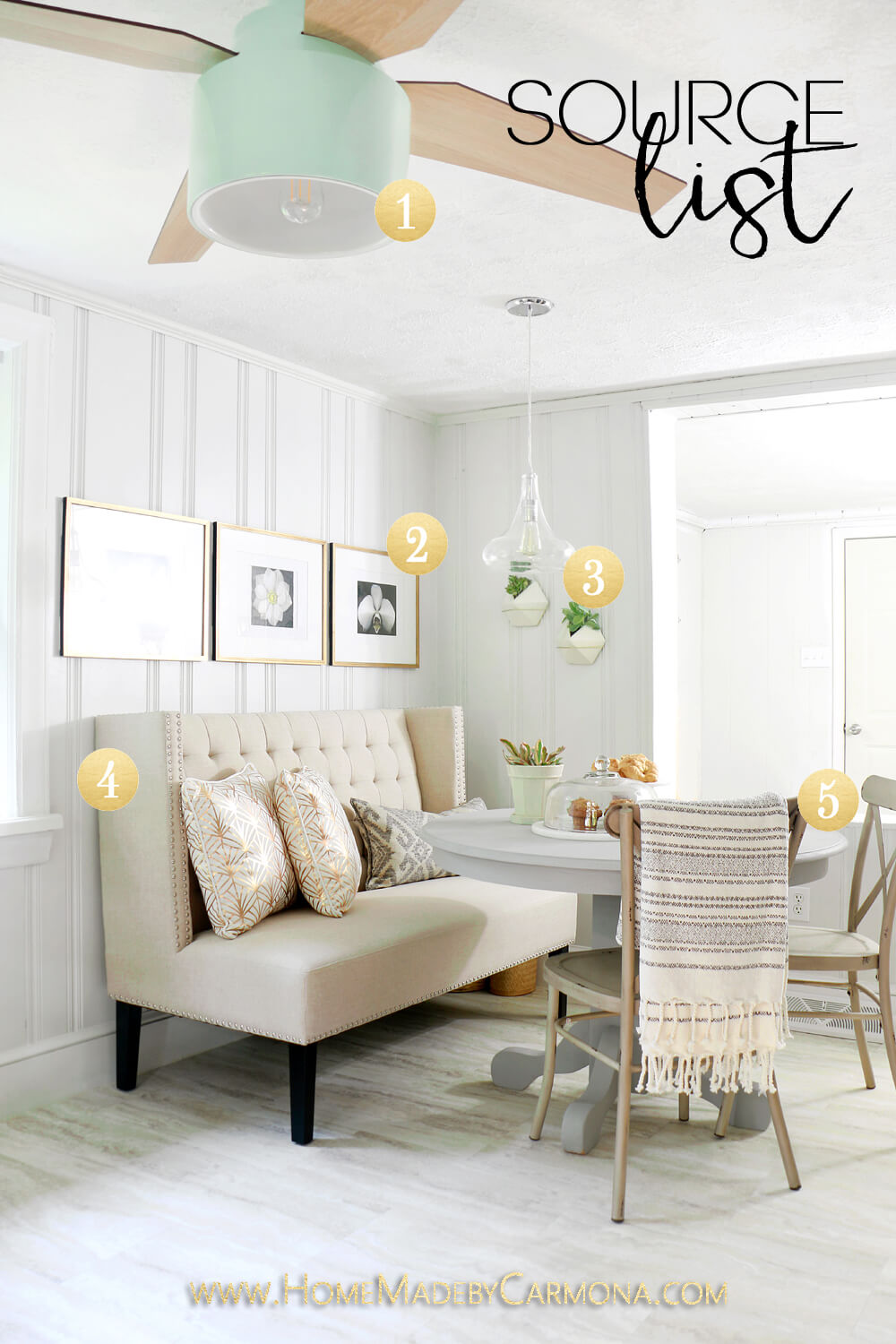 [/left]
[right]
Sources:
1.Hunter Cranbrook Mint Ceiling Fan (or at The Home Depot or Lowes)
2. Picture frames (JoAnn Fabric & spray painted gold)
[/right]
[left]
Sources:
1. Natural Framed Cat Art | Dot Art (Target)
2. Three Tiered Server | Copper Salt & Pepper Shaker (Home Goods)
3. Wood and Iron Shelf (Hobby Lobby)
6. 5″ Ceramic bamboo pot | 7.5″ Ceramic bamboo pot |
[/left]
[right]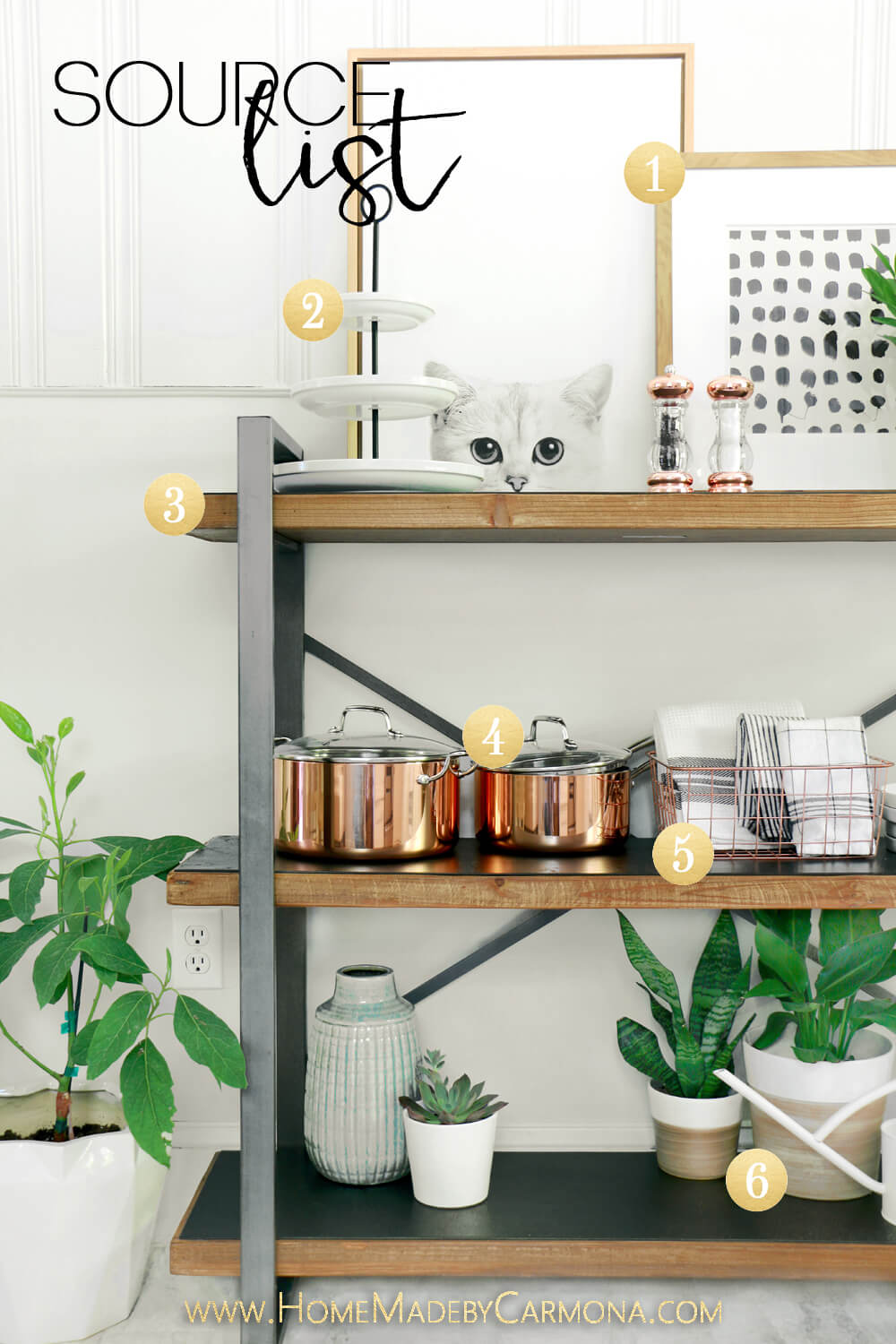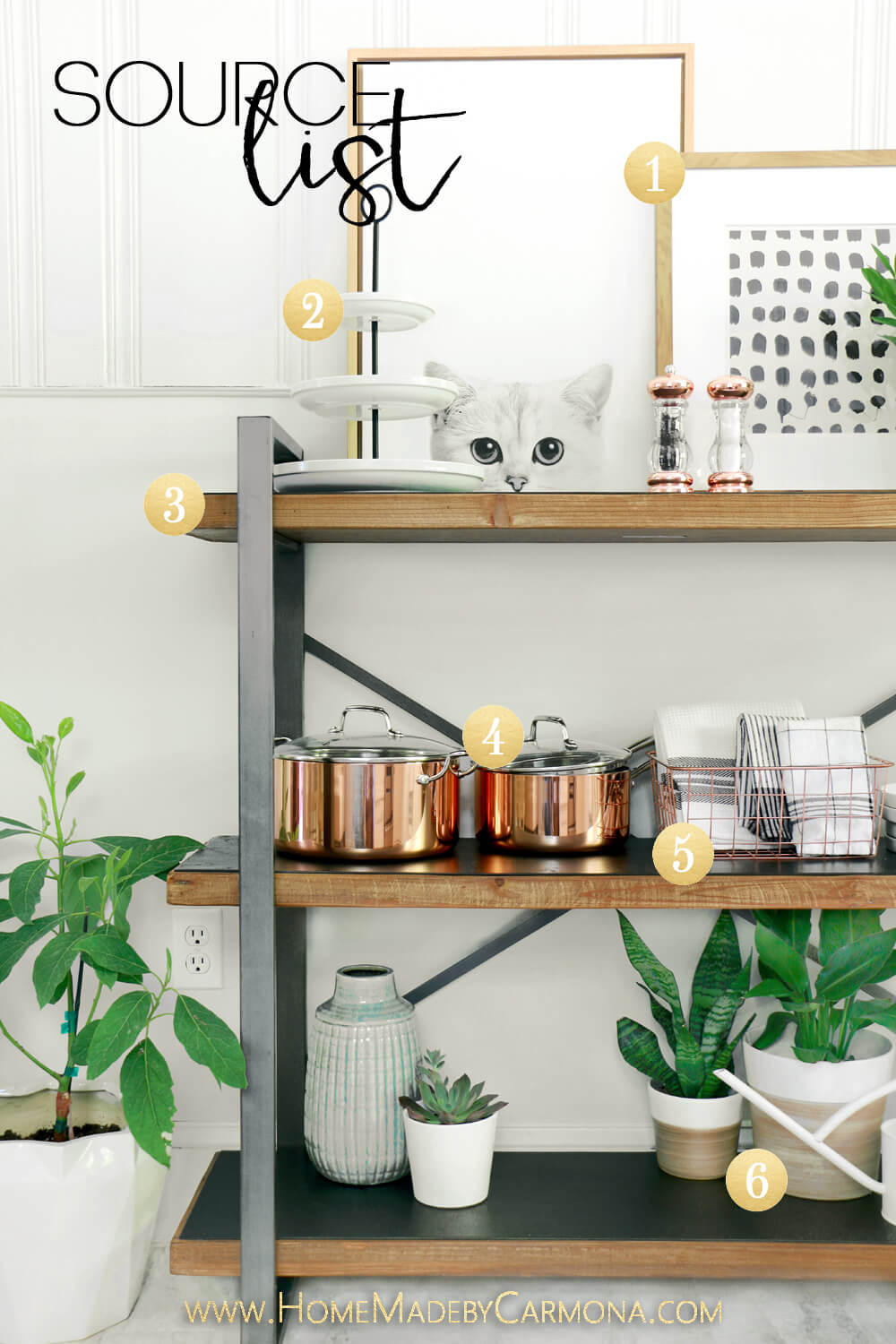 [/right]


[go_portfolio id="diy_gallery"]