Hey guys! I'm super excited (and crazy nervous) to join in the fun of a really cool 6 week decorating challenge called the One Room Challenge hosted by Calling it Home. I have decided this would be the perfect opportunity (and motivation) to take on the kitchen in my guest cottage. It needs a bit of a gut job…as my kids say, it's super icky.
Who completely redecorates/remodels a space in 6 weeks?
Wait, are you saying, "uh Ursula, are you crazy girl"? Because the answer to that would be a resounding YES. Who completely redecorates/remodels a space in 6 weeks? Well apparently there are a whole slew of crazy bloggers out there who do it twice a year. This is my first time drinking the kool-aid, so ask me how I feel about it after it's over and done. Haha!
Okay, first things first. We need a plan, and some serious inspiration. There are a few elements I really love the idea of for a small cottage kitchen, and here they are:


Floating Shelves
Are floating shelves more pretty than they are practical? I don't know, and right now my rational mind has given over to my heart. Hey, if you can't have fun decorating your guest cottage (which doesn't need to be only practical anyway, right?), then what's the point!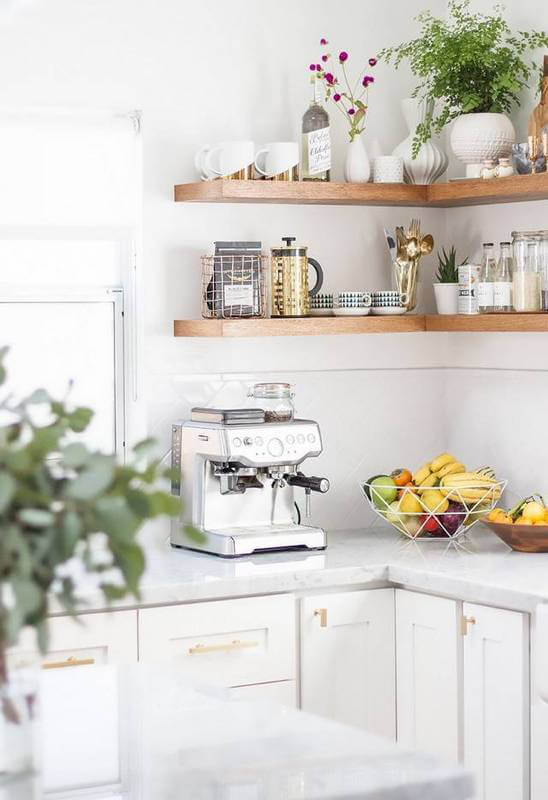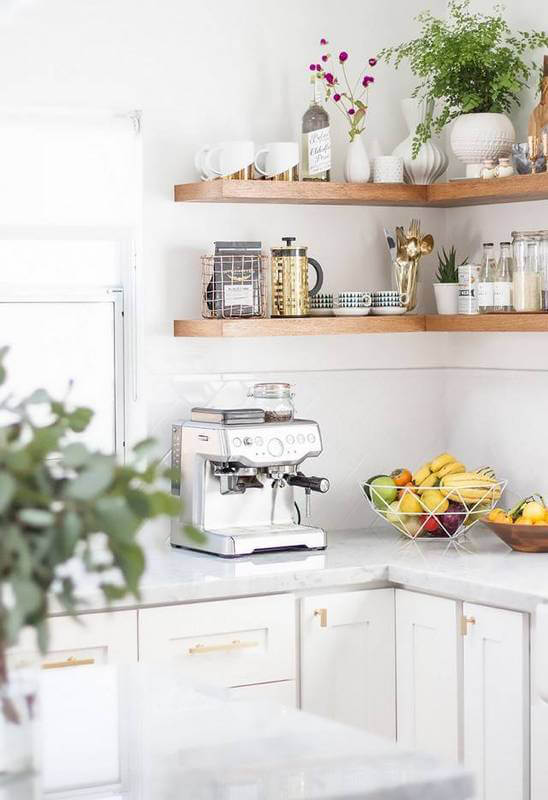 ( Via Domino)
I have to decide between truly floating shelves, and shelves with brackets…because, be still my gold bracket beating heart! We'll see…


Touches of Copper
Okay, so I'm a gold girl through and through…but there is always room in my heart for some rose gold or straight up copper. These Crate & Barrel copper pots (and really their whole copper selection is superb!) convinced me I want some copper in my cottage. Gold for the main house, but I'm totally ready to go rogue for the cottage.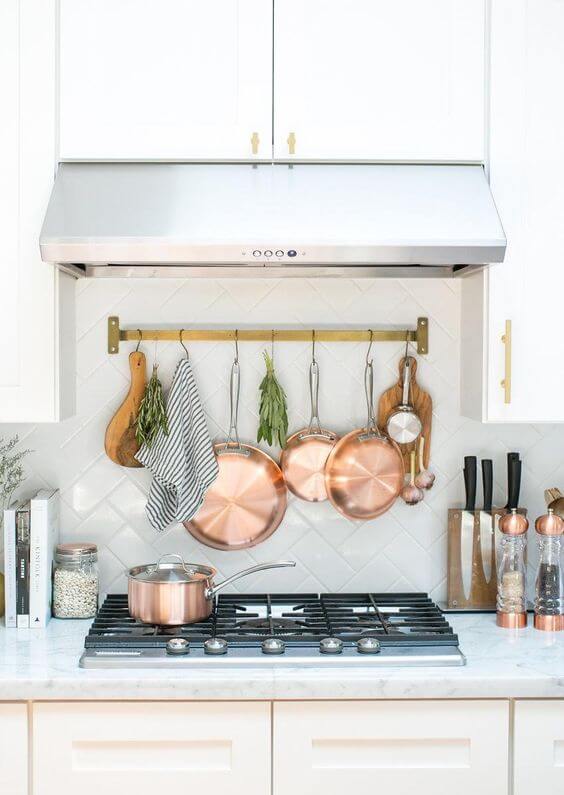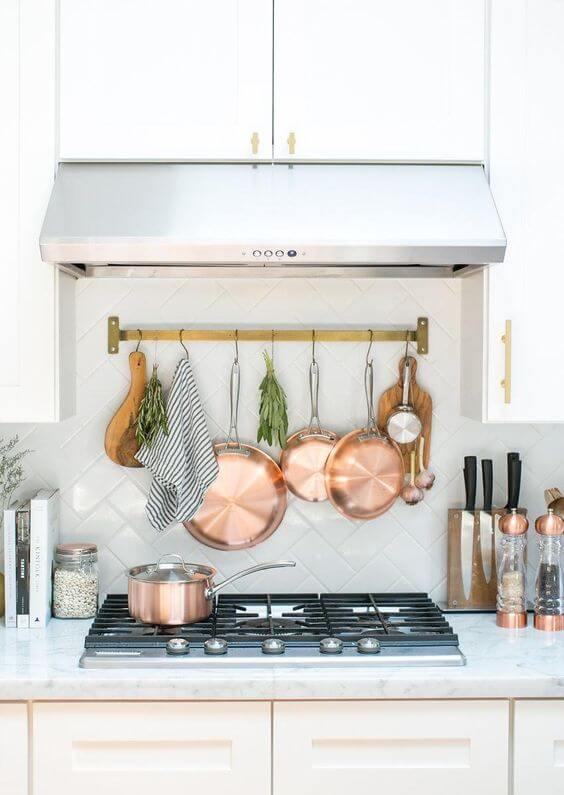 (Via Crate & Barrel blog)


Kitchen Banquette
The one thing I'm going to miss in my new house that I had in my old house is space for an eat-in dinette or banquette. I definitely want to add that feature to my cottage kitchen since I don't have space for it in the main house.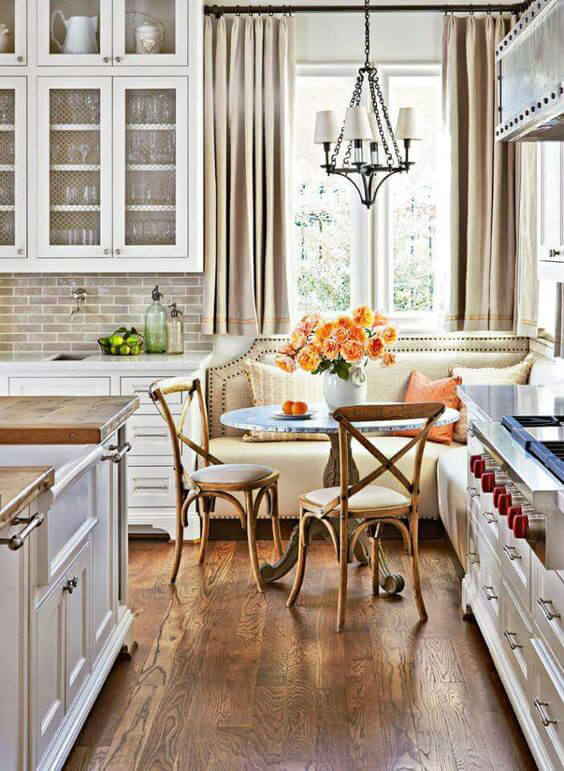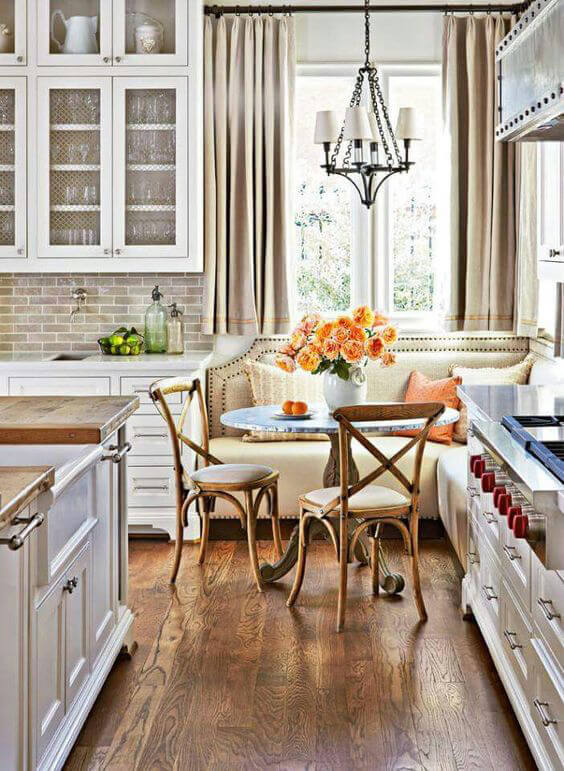 When I have guests, or the kids want to sit and chat with me, nothing is better than having a little seating/eating area right there in the kitchen.


Incredible Appliances
I mean c'mon, tell me that fridge isn't the cutest you've ever seen, and the range and hood aren't awesome! I'm not sure if I will be able to replicate such perfect pieces in my own space, but I sure will try to look for small sized appliances perfect for a compact space. Every square foot counts when you don't have a whole lot to work with.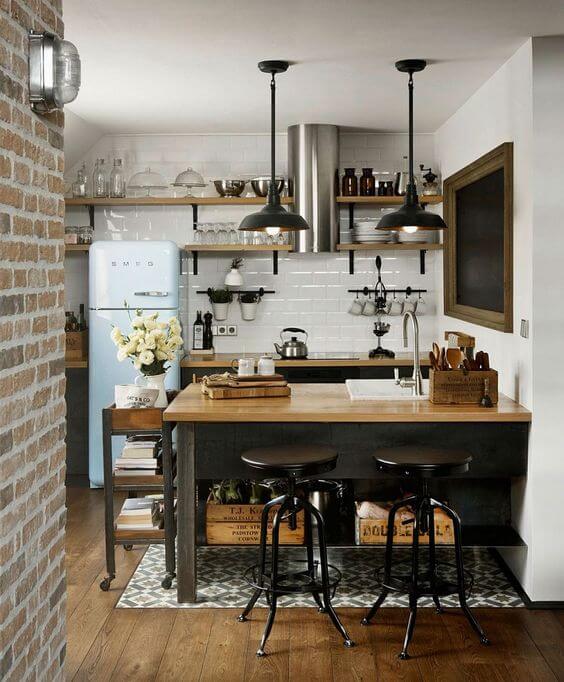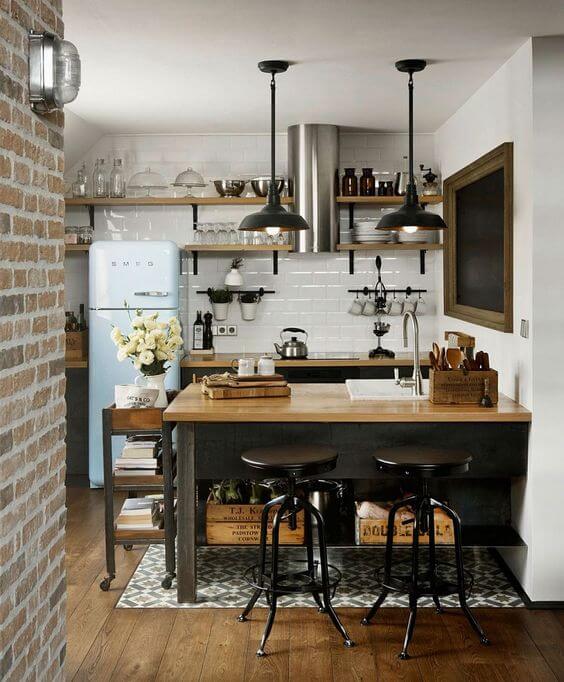 ( Via: Decoist )


Dark & Moody Meets Light & Airy
I adore Tommy Smythe's design in just about everything. He knows just how to add interest, depth, elegance, and this kitchen is no exception! The dark elements really ground the kitchen and add a moody edge to the bright white cabinets above.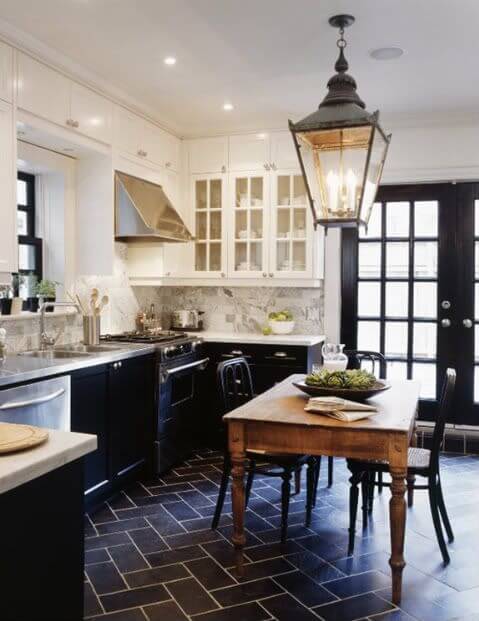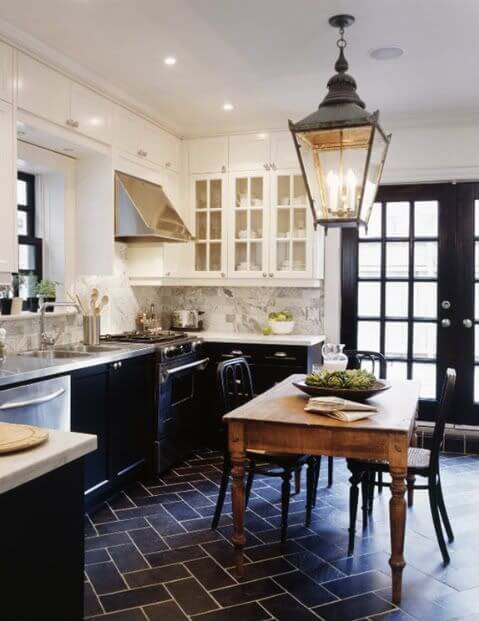 Here's My Before
Now that I've shown you all those beautiful and inspiring features I love so much in a kitchen, let me horrify you with before pics and demo pictures of my cottage kitchen.
I know you'll be understanding…I just moved here, and demolition is never pretty. I just knew I had to get started asap; the cottage kitchen may be little but it is going to be giant job to renovate!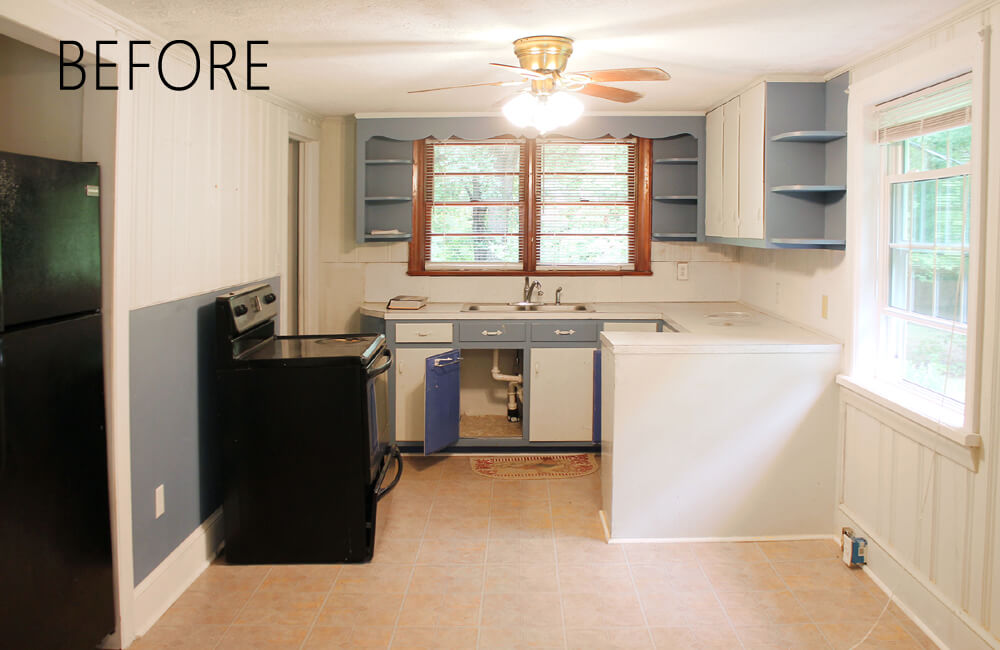 It looks like a very small kitchen, but in truth I believe it is just a poor use of space. That piece of counter that juts out is pretty useless and divides the kitchen to make it feel smaller than it is. That one foot counter piece doesn't add all that much counter space, and when you stand in that nook it feels very tight and claustrophobic.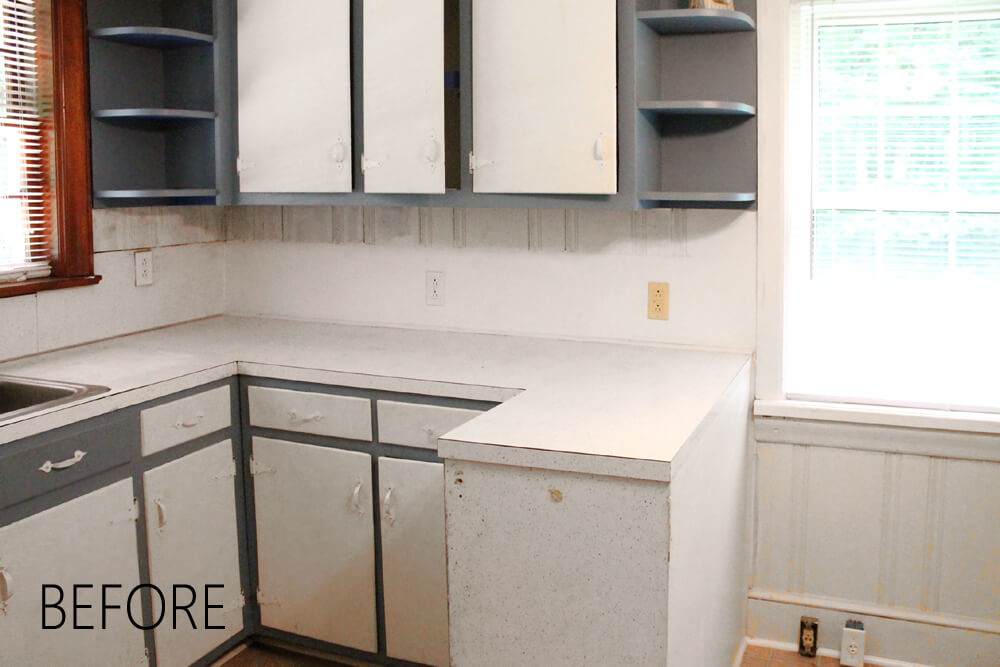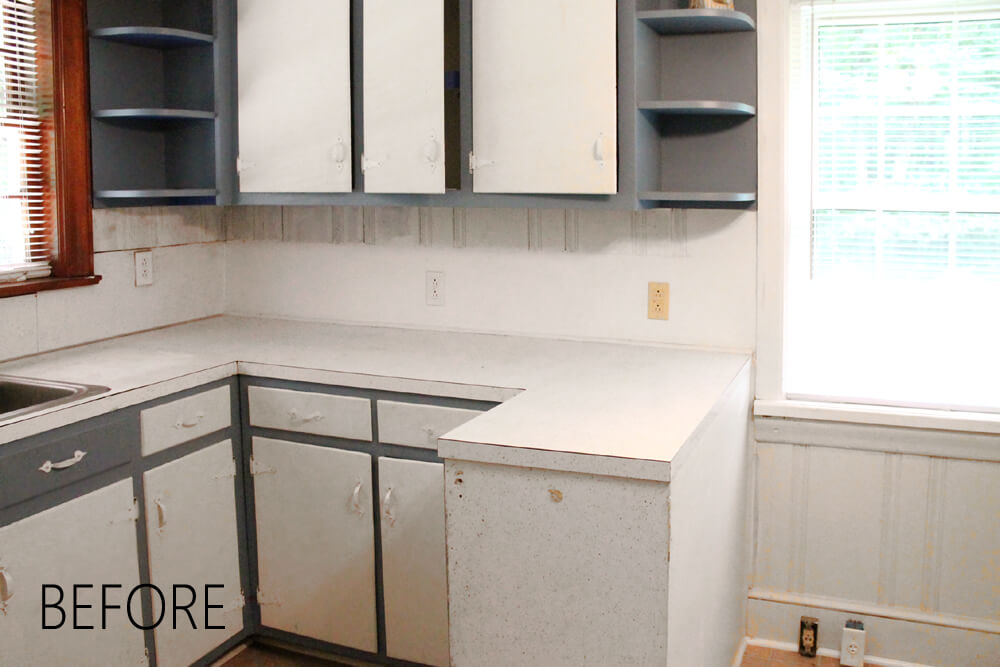 The one thing you don't see in these before photos is how gross the cabinets and counters are. As far as I'm concerned, they've gotta go! So I let my husband and brother-in-law loose on it with a couple of sledgehammers, and in a few hours they pretty much the entire thing dismantled… of course, cleanup of all that scrap is a whole other story. This is going to take a minute ya'all.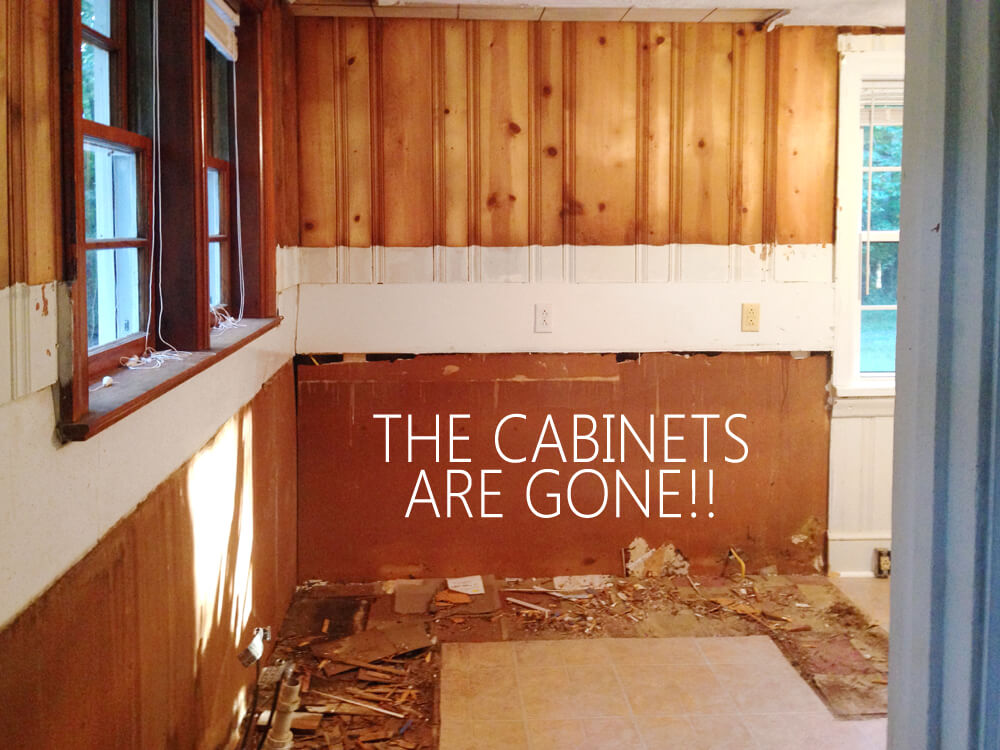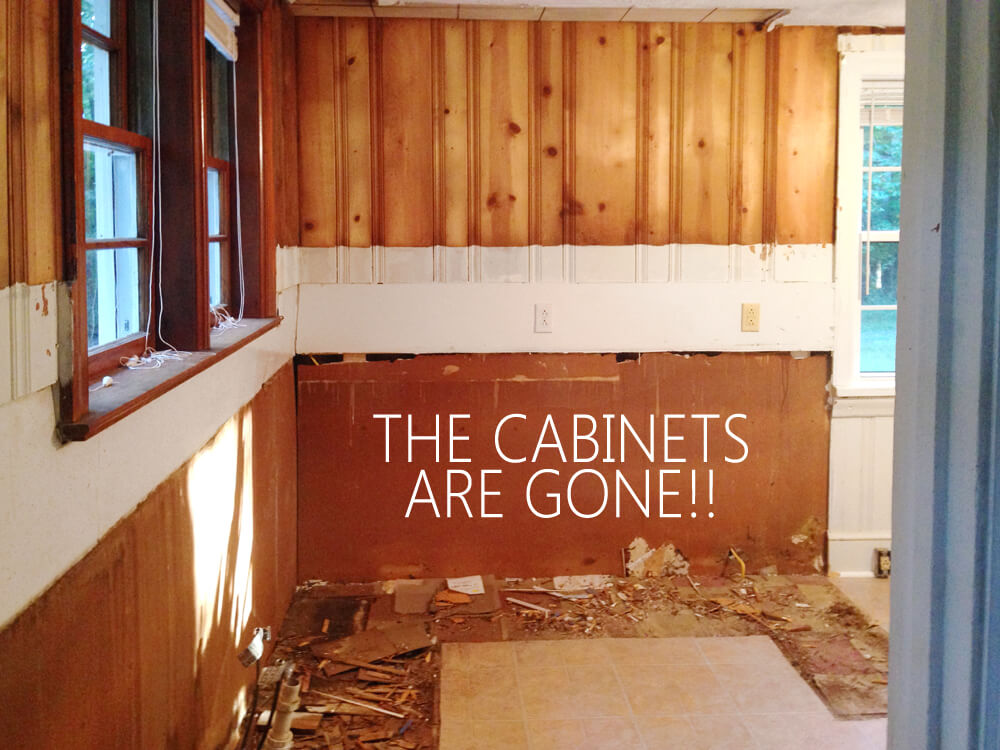 The new cabinets are sitting in the foyer waiting for the installer in a couple days, and the counter tops are on their way. A LOT has to happen very quickly, especially since my sister and her husband are moving into the cottage for a few months. I'd hate for them to have to live in a house that is undergoing renovation, especially since they have a one-year-old (cutest little nephew ever!). My top priority is to get the cabinets in…even if the counter tops and plumbing doesn't happen before they move in, at least the mini munchkin won't be in a dangerous reno situation.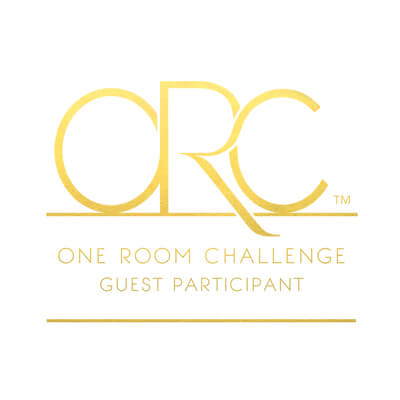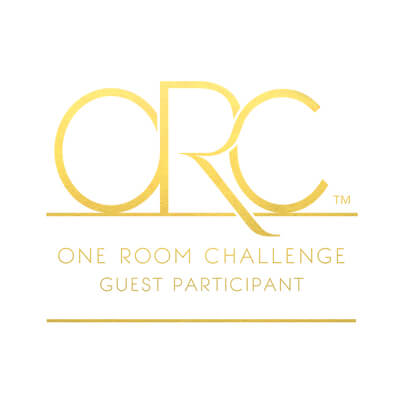 Wish me luck you guys!
(Find more awesome inspiration via my kitchen pin board below)


[go_portfolio id="diy_gallery"]