Just one week to go before the big reveal of the One Room Challenge! This shed is making progress, but finishing up in a week means I'm going to have to really hustle.
Hey guys! I'm Ursula, and I'm turning my messy old shed into a stunning garden house and artist studio. Join me for the ride!

Catch up: Week 1 | Week 2 | Week 3 | Week 4 | Week 5 | Week 6 | Week 7 (you're here) | Week 8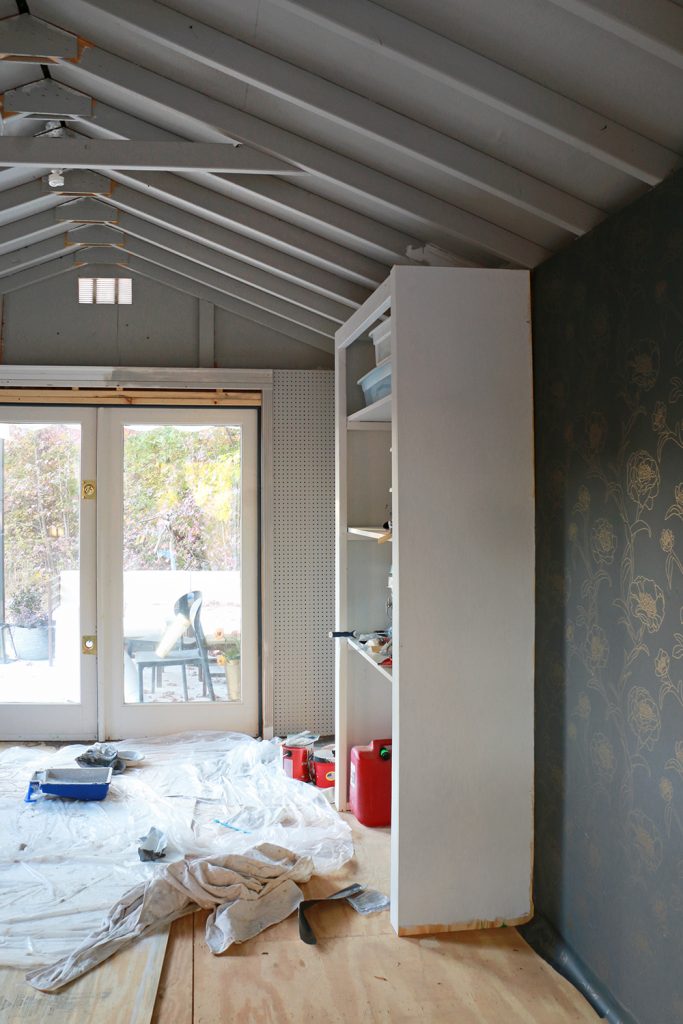 Even with 8 weeks for this remodel, it is going to be a challenge getting to the finish line with so many projects left to accomplish. Little paint jobs, staining the floors, building shelves, and finishing closet doors. This is certainly going to be a daunting week.
Wish me luck guys, because I am going to be spending some loooong hours in the shed this week. On the bright side, I've most of the painting done and even added some pretty details.
Adding A Wallpapered Focal Point
When I open the door from the greenhouse into the shed, I want the first look to make a statement. So I'm adding this chic Peonies wallpaper in Noir from Tempaper on that back wall.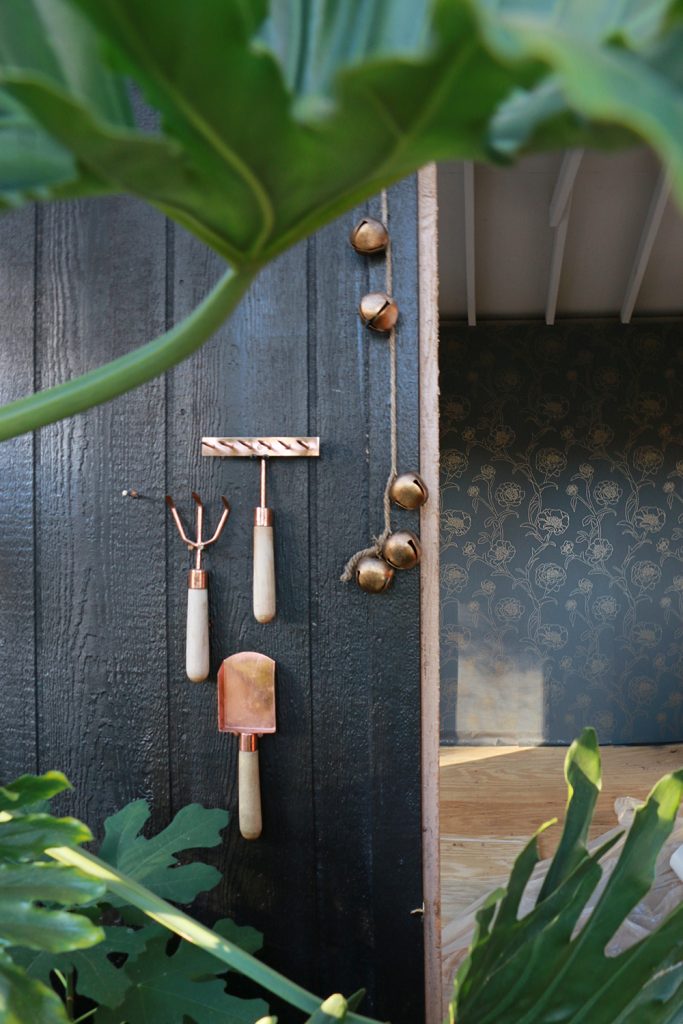 Three weeks ago, I had a blast attending High Point Market (which I wrote about here), and of course I had to swing by Tempaper's showroom and check out all the stylish self-adhesive wallpaper options.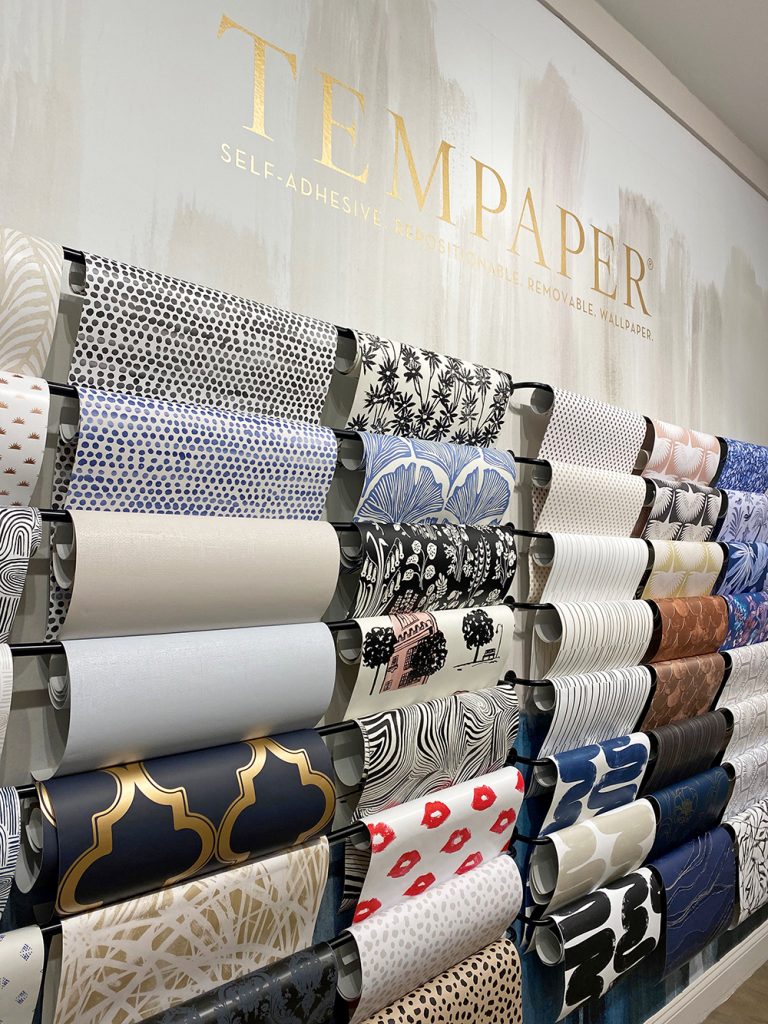 There are so many great designs to choose from, but I already knew exactly which one I wanted… I actually used the white and gold version of this same Peonies design in my girls bathroom!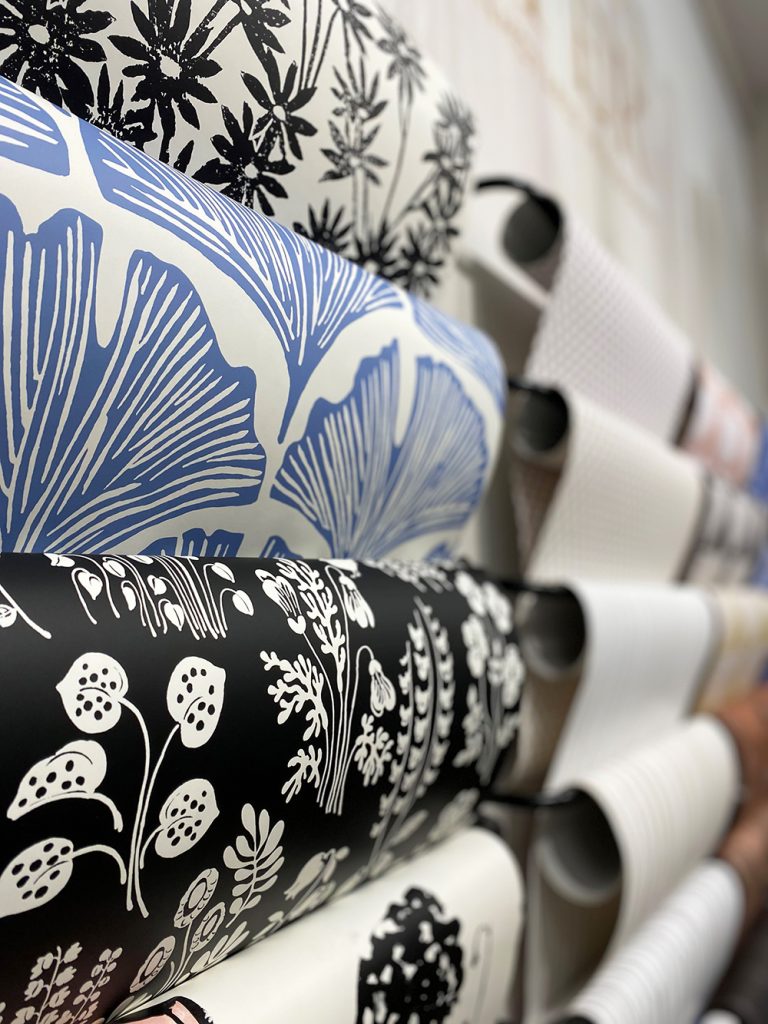 Wallpaper is a great way to add visual interest to a room and fill it with personality!
The Impact of Decorative Moulding
Never overlook the architectural details of a space. What am I talking about? The seemingly insignificant step of adding great baseboards, crown moulding, or other decorative moulding.
It has the ability to almost magically turn a plain space into an elegant charming space with tons of personality! Don't believe me? Just check out this progress shot of the doors to the storage closets.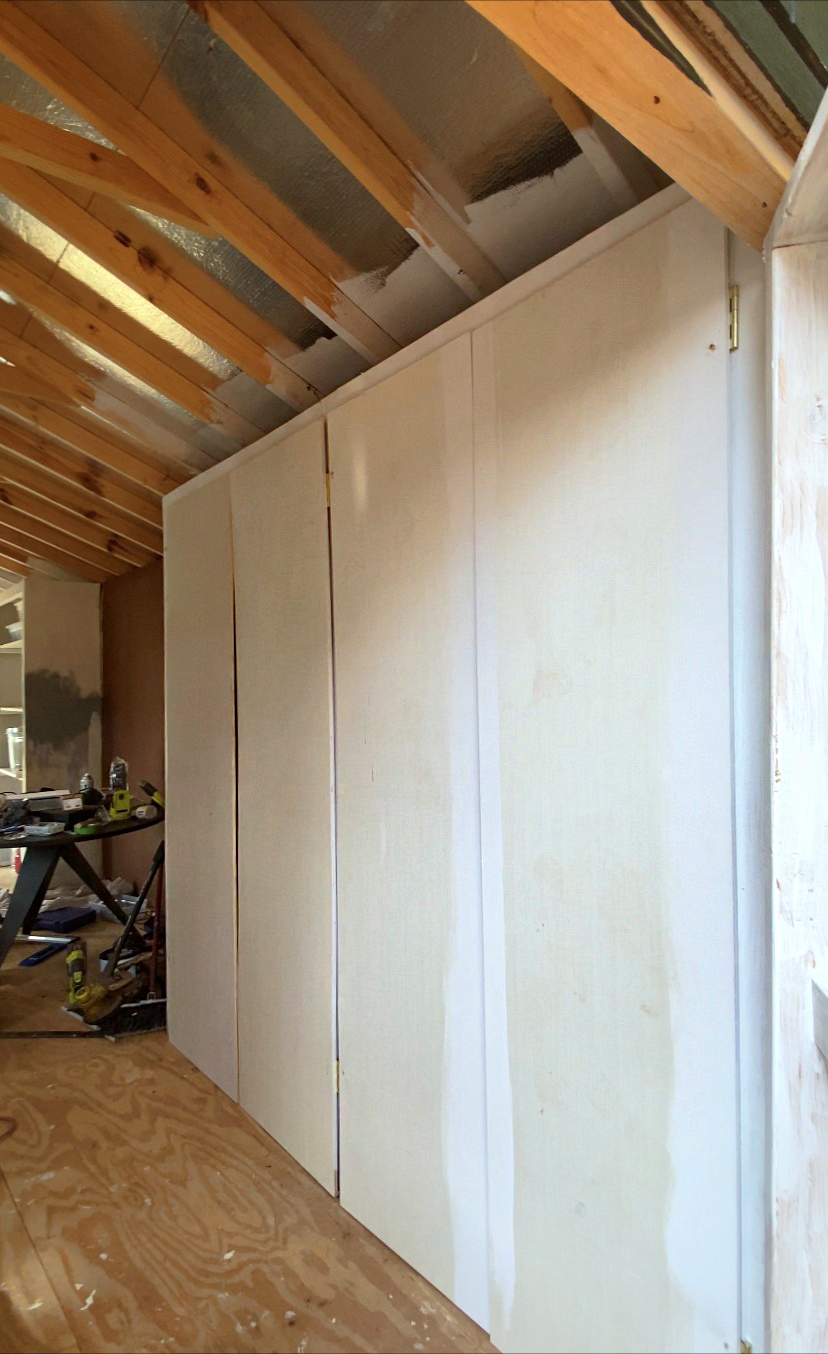 To save money, I used leftover 1/2″ plywood (not ideal for doors…they will definitely warp a bit). But I'll be able to correct the warp later with some metal strips I salvaged.
But adding decorative trim and moulding makes ANYTHING look amazing!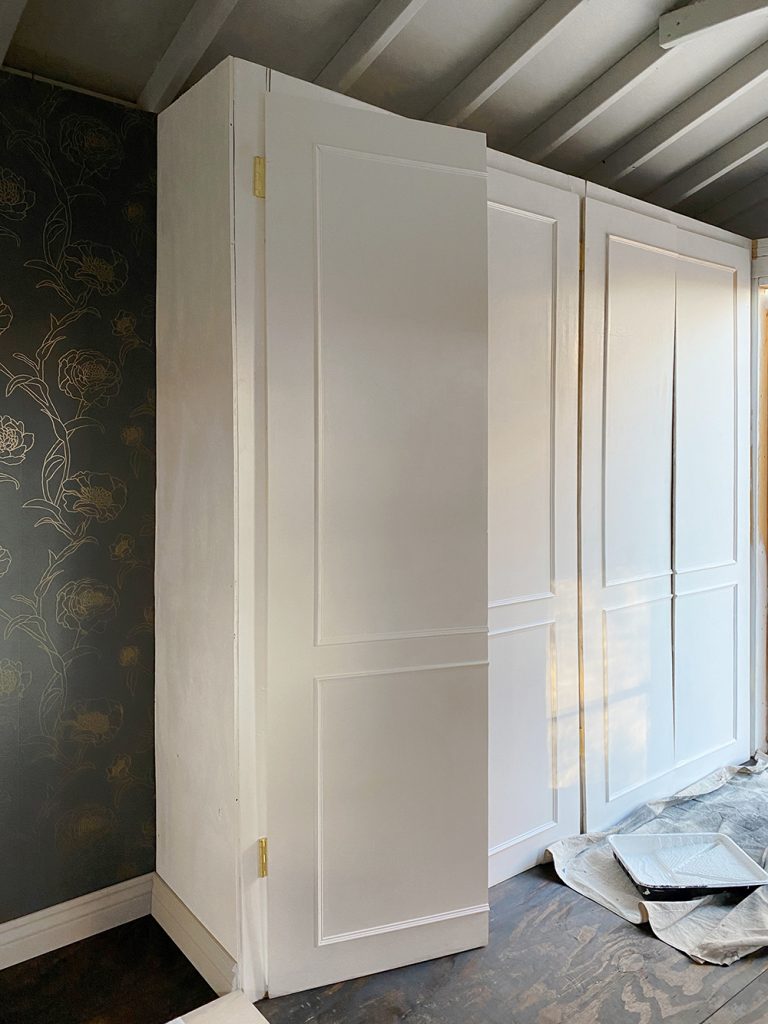 Notice the baseboards also going in… Don't just skip past details like baseboards and crown moulding as if they aren't important. They make a big difference!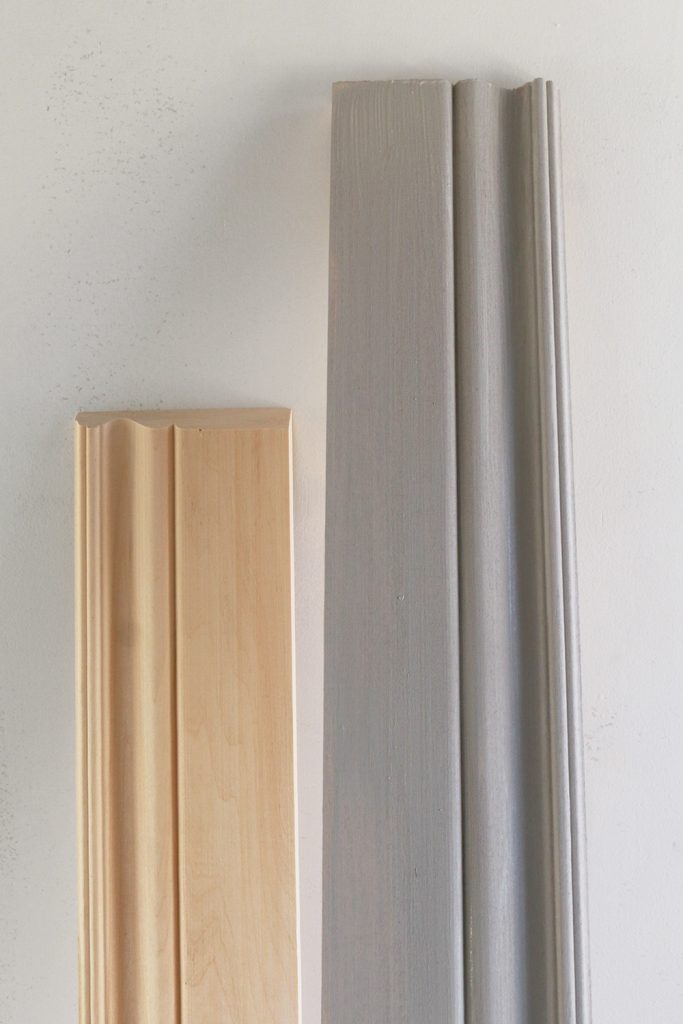 These incredible baseboards from Ornamental Decorative Millwork have a stunning profile, and stand at a 4-1/4″ height which is my preferred height. Well, that or taller…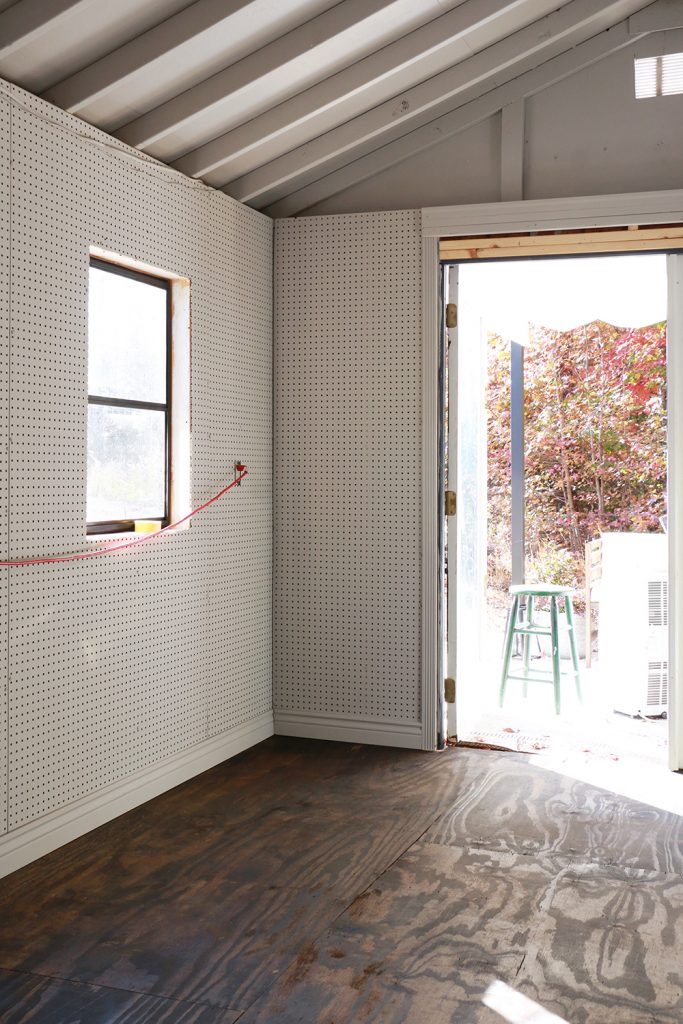 And by the way, baseboards are a cinch to install on your own. Personally I would consider hiring someone to install crown moulding if there was a lot of it in a space, but never for baseboards or shadow box moulding. All you need is a miter saw, and while not necessary but handy, a micro nailer (or finish nailer) is great!
A special thank you to Novo Building Products for bringing the ever important architectural details to my garden shed!
The Outdoor Area
The outdoor portion of my remodel is mostly done, thank goodness for that!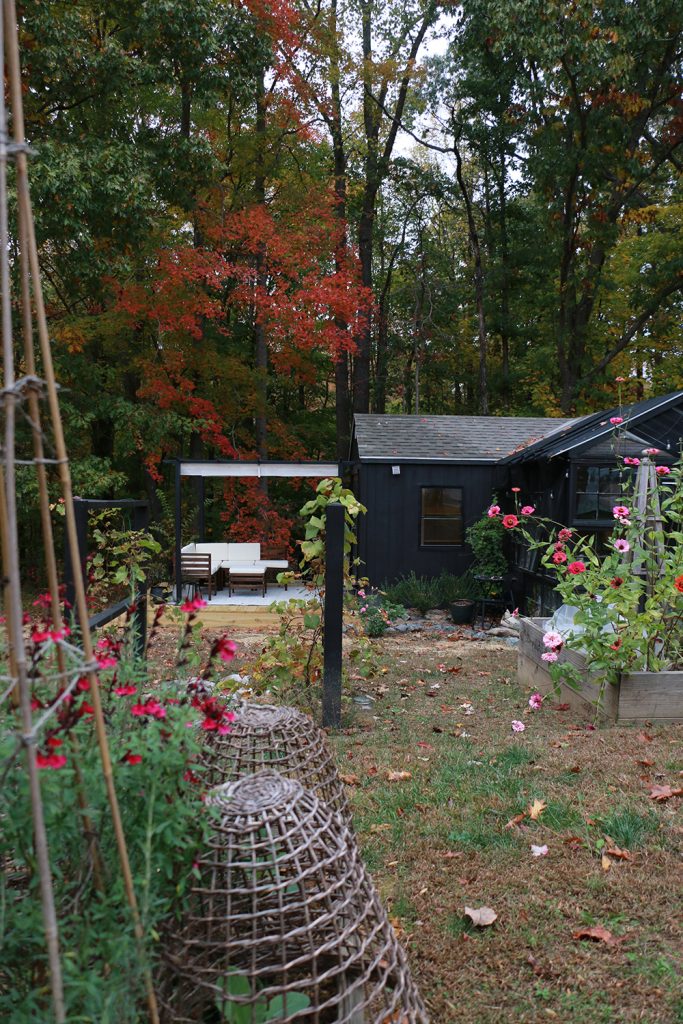 The cold weather has finally come to North Carolina, and unfortunately that means the flowers in my garden may not last another week. After a frost or two this week, they may be gone, so I decided to pick a small bouquet to enjoy in my gorgeous new Gold Metal Wall Pocket from Kirkland's. They seriously have some of the best design accessories at a great price, and it is going to make this garden house SO charming!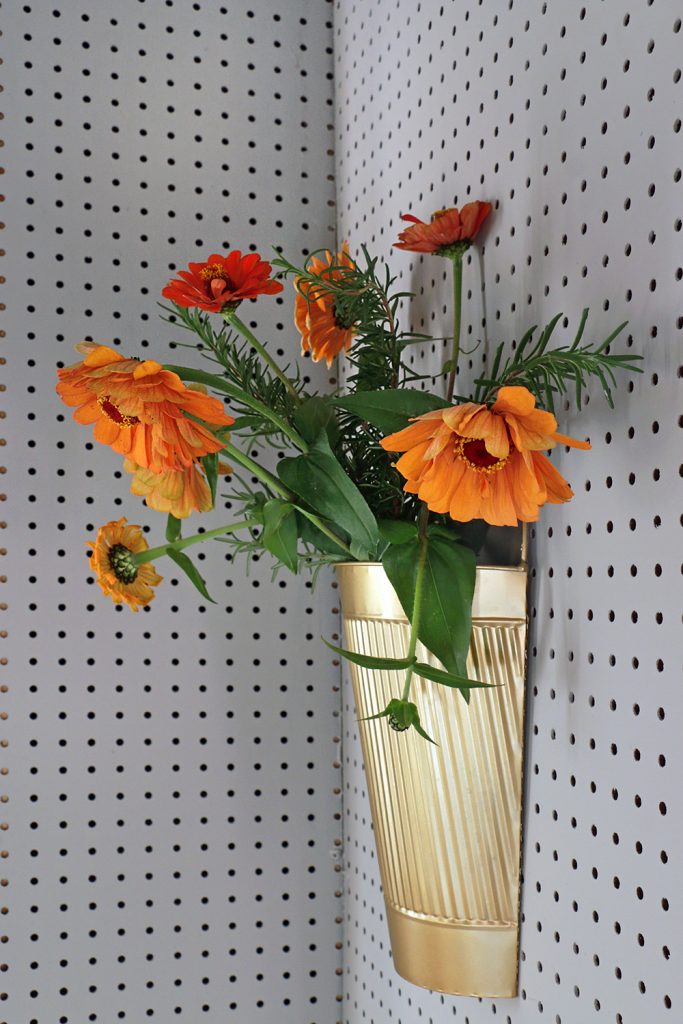 I love the size of this wall pocket! It is perfect for a large and in-charge bouquet, and I got two of them from Kirkland's. I'm thinking I will place them on either side of the French doors…but we'll see.
Can't you just imagine a new set of cut flowers from the garden gracing the walls of the garden house each season?
I've also begun pulling the deck together with a stunning Modern 7-Piece Sectional from Kirkland's, and some planters and lanterns. I couldn't resist putting the sectional out a couple weeks ago…it makes a lovely spot to lounge after a long day of working on the shed.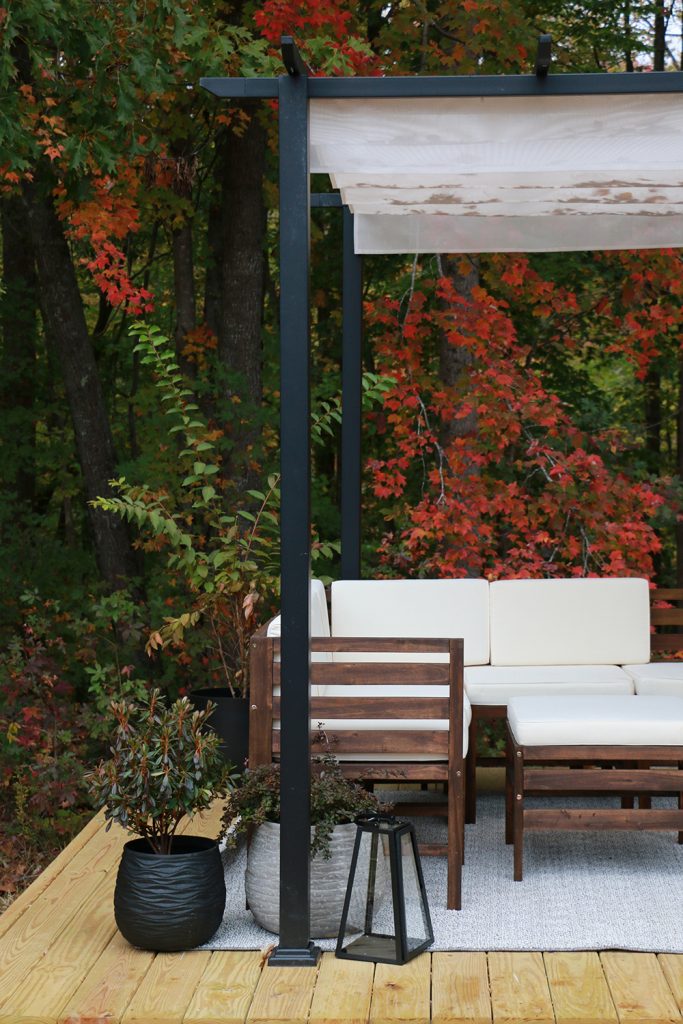 I've been trying it out as an L-shaped sectional, but it is so versatile I could do anything…maybe even set it up as a sofa and two armchairs? What do you think?
You only get a sneak peek of the decorating process, because I don't want to ruin the big reveal!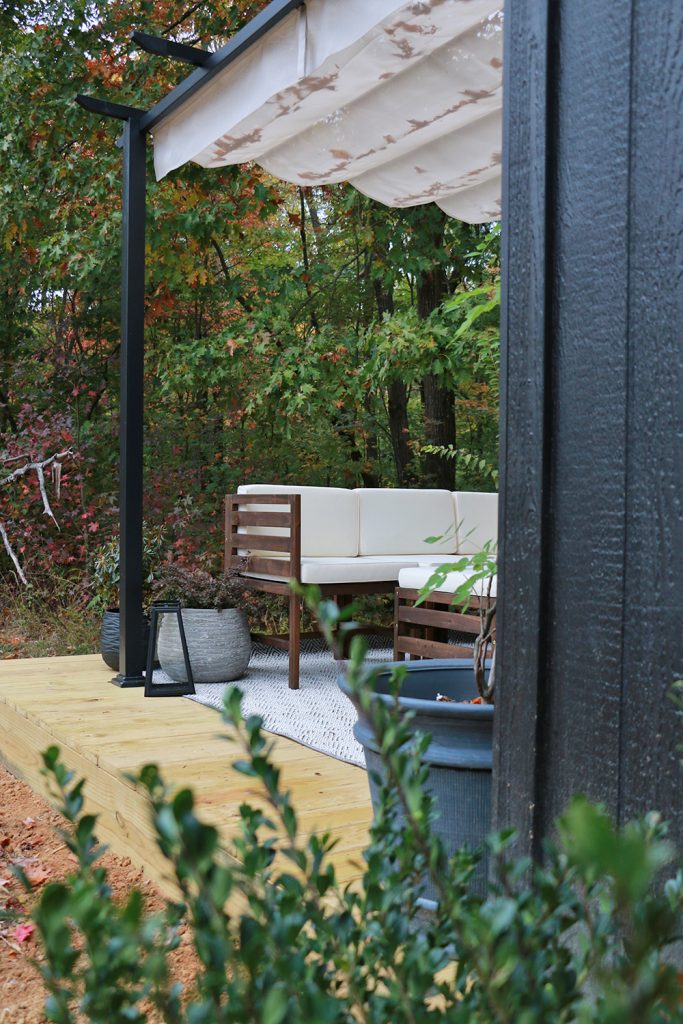 Don't miss the big reveal next week!
Shop The Space
Indoor Area
Outdoor Area
Building Materials
Follow All The Talented Featured Designers!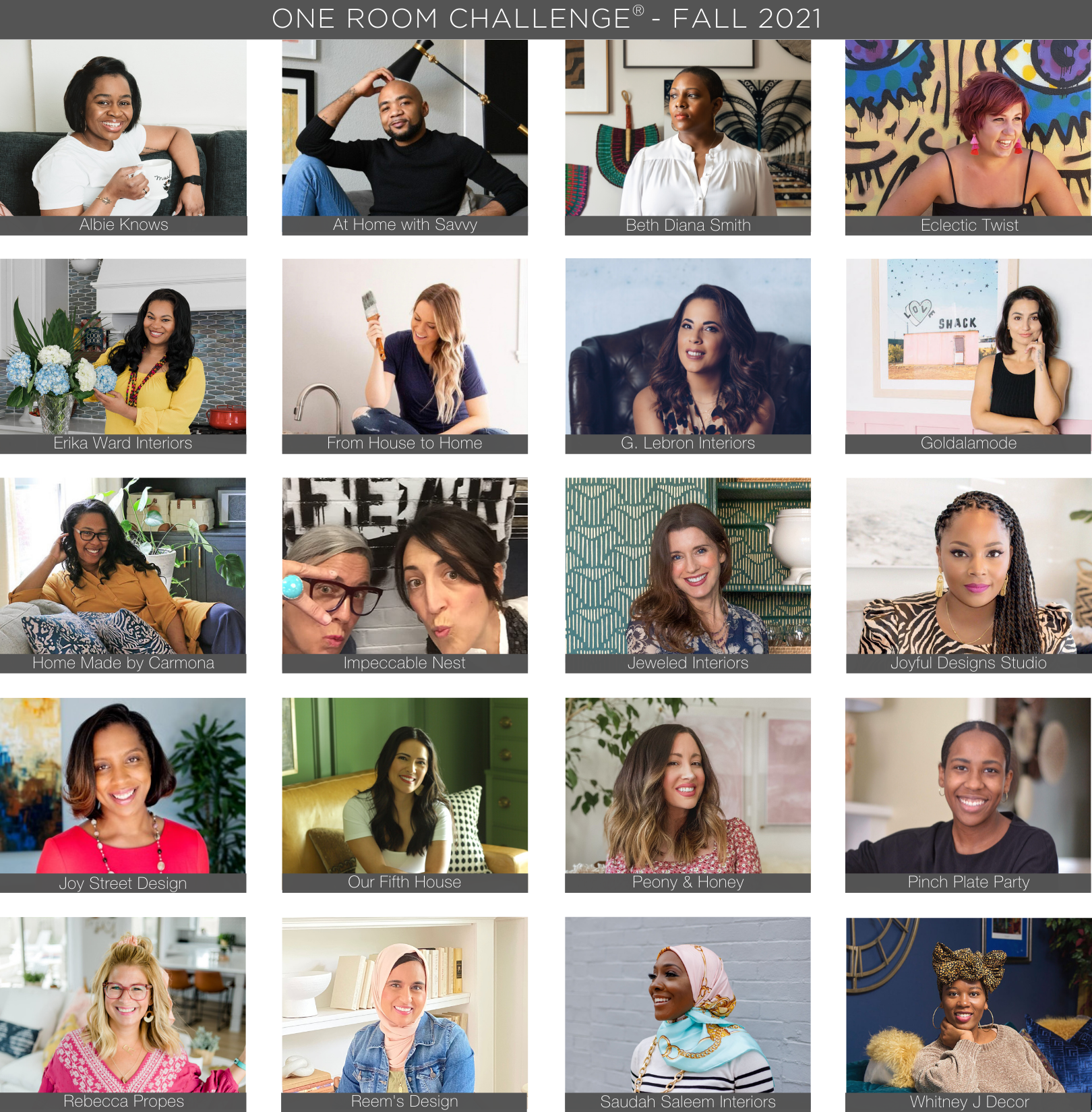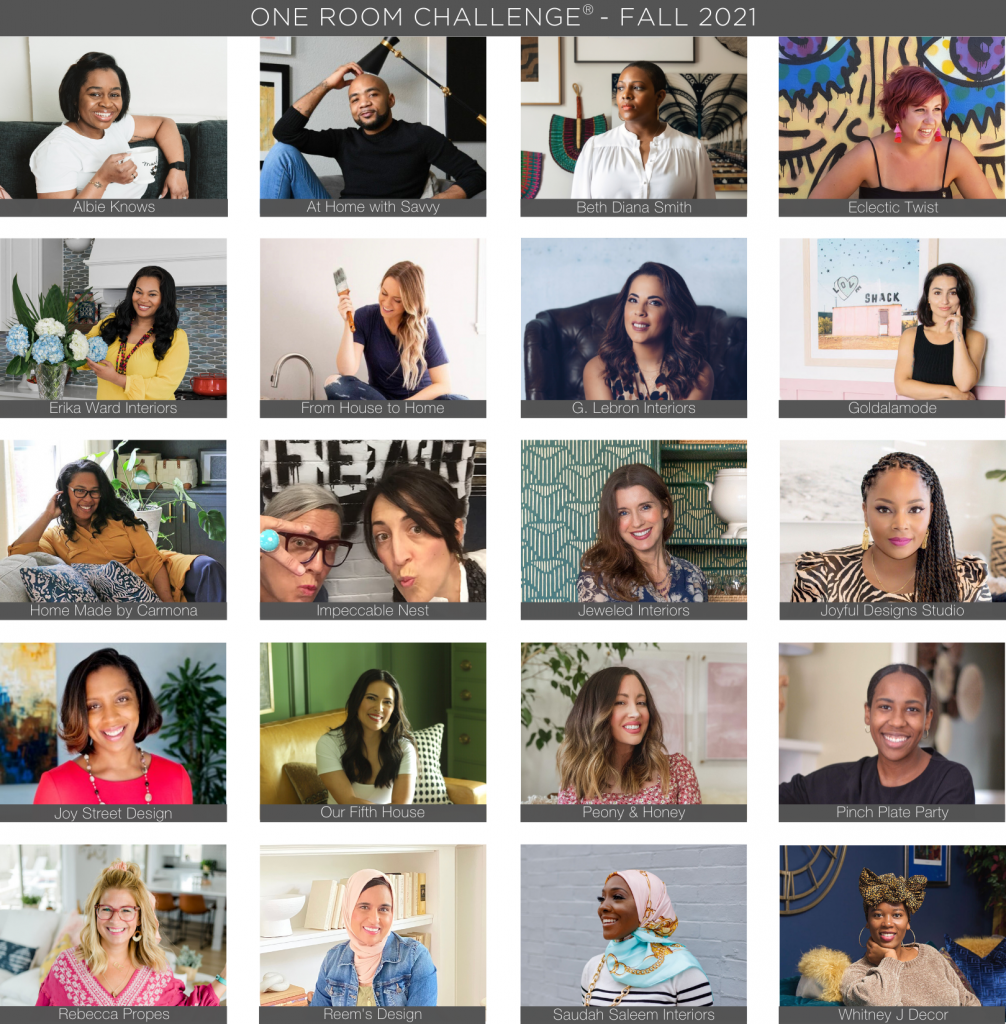 Albie Knows| At Home with Savvy | Beth Diana Smith | Eclectic Twist| Erika Ward InteriorsFrom House to Home| G. Lebron Interiors | Goldalamode | Home Made by Carmona| Impeccable Nest | Jeweled Interiors| Joyful Designs Studio| Joy Street Design | Our Fifth House| Peony & HoneyPinch Plate Party | Rebecca Propes | Reem's Design | Saudah Saleem Interiors | Whitney J Decor Media BH&G | TM ORC
My Awesome One Room Challenge Sponsors
Home Pop | Novo Building Products | RYOBI | Minted | Tempaper | Crystorama | Society Six | Delaney Hardware | SmithHönig| Loloi | Kirkland's