Woohoo! Week 2 of the awesome One Room Challenge hosted by Calling It Home, and I'm already starting to see a huge difference in my guest cottage kitchen remodel!
I admit, I had a very basic idea of what I wanted to see in my small cottage kitchen, enough to order cabinets and granite, but not enough to put together a mood board. Well I've finally thrown a little something together to give you a basic idea of what I'm going for in this space.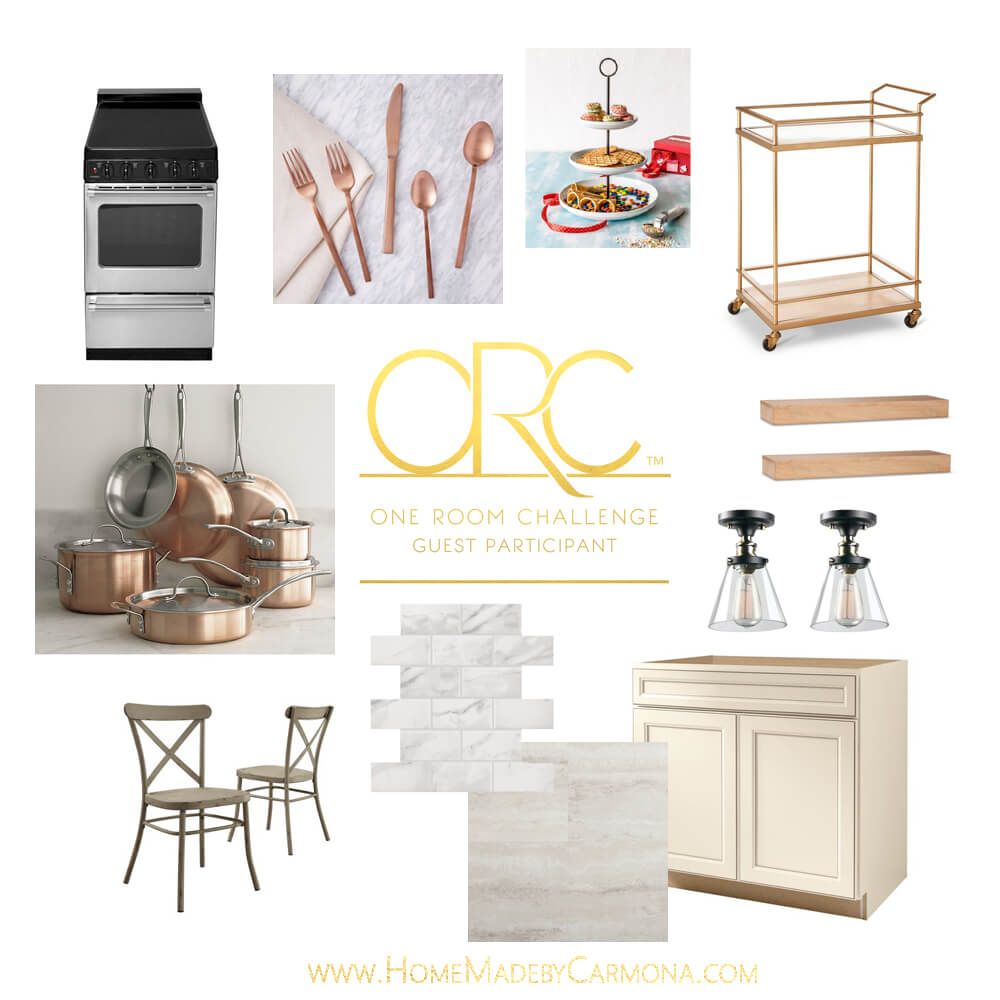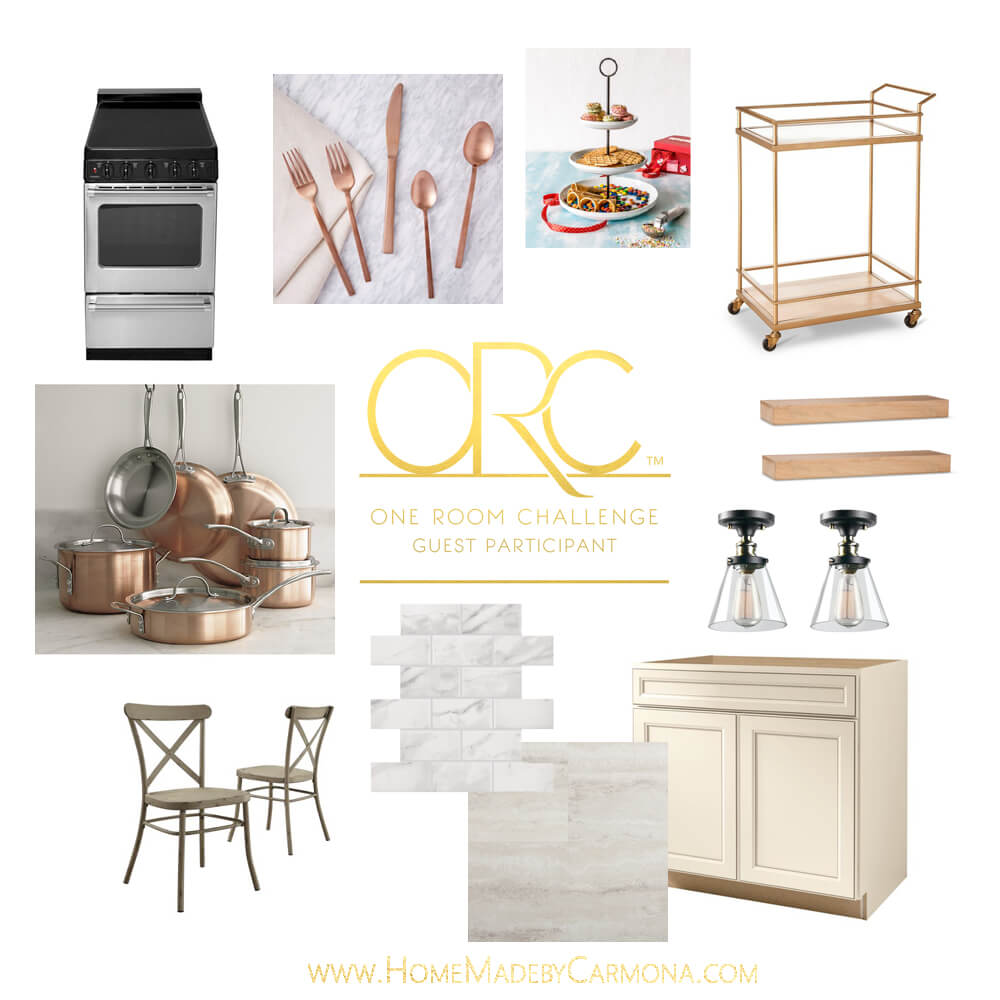 The only part of the plan I knew for sure before we tore out the kitchen was which cabinets, which granite countertops, the layout, and which oven/range I wanted. I spent a couple hours with a Lowes kitchen pro who helped me pull together the rendering and order the right pieces.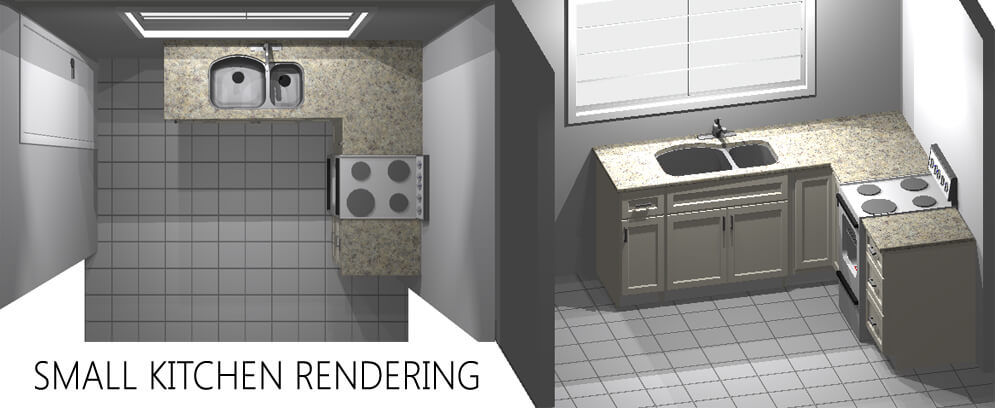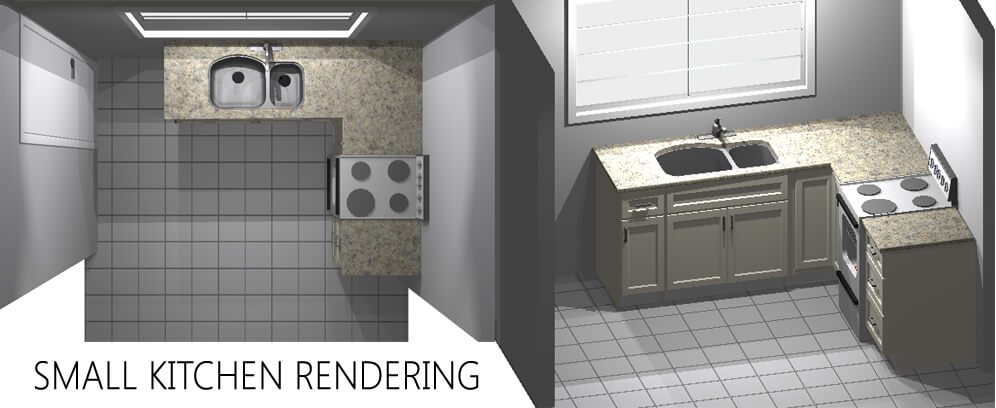 Speaking of the space, let me remind you of what it looked like pre-war: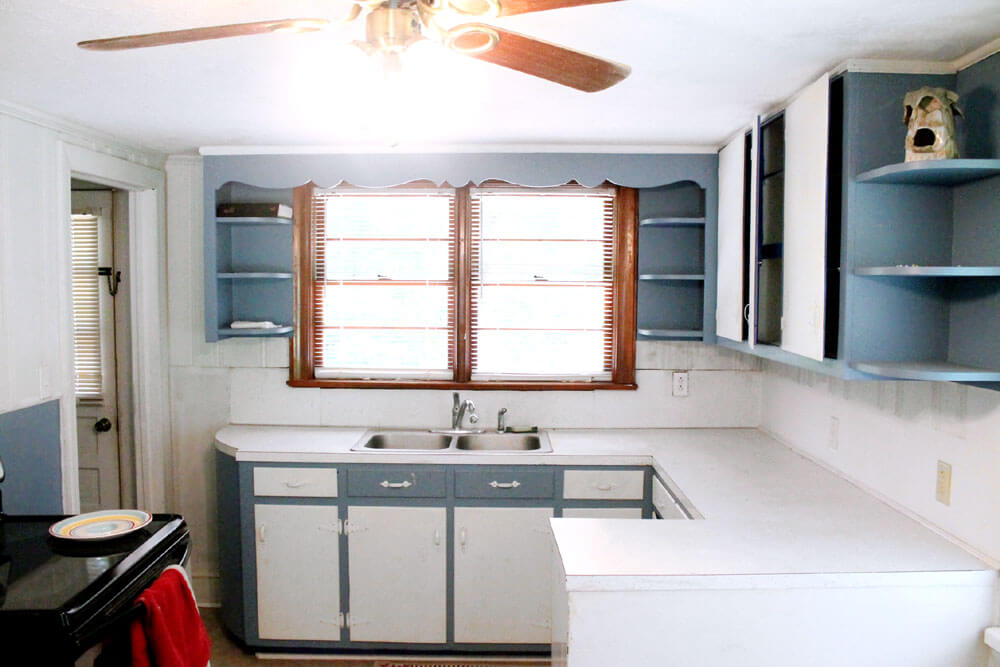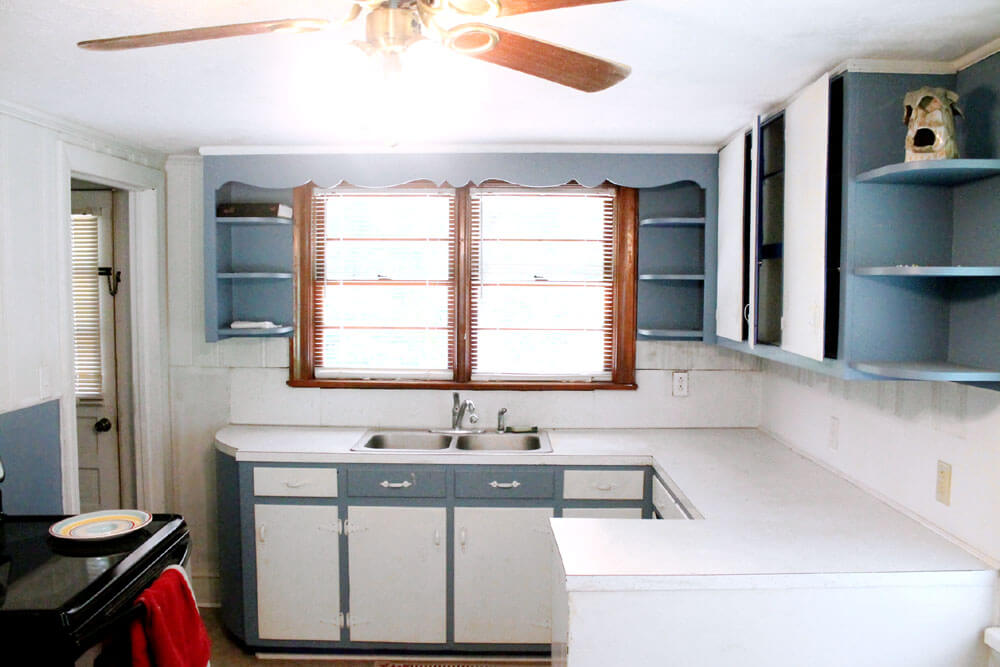 And this is the scary sight in progress: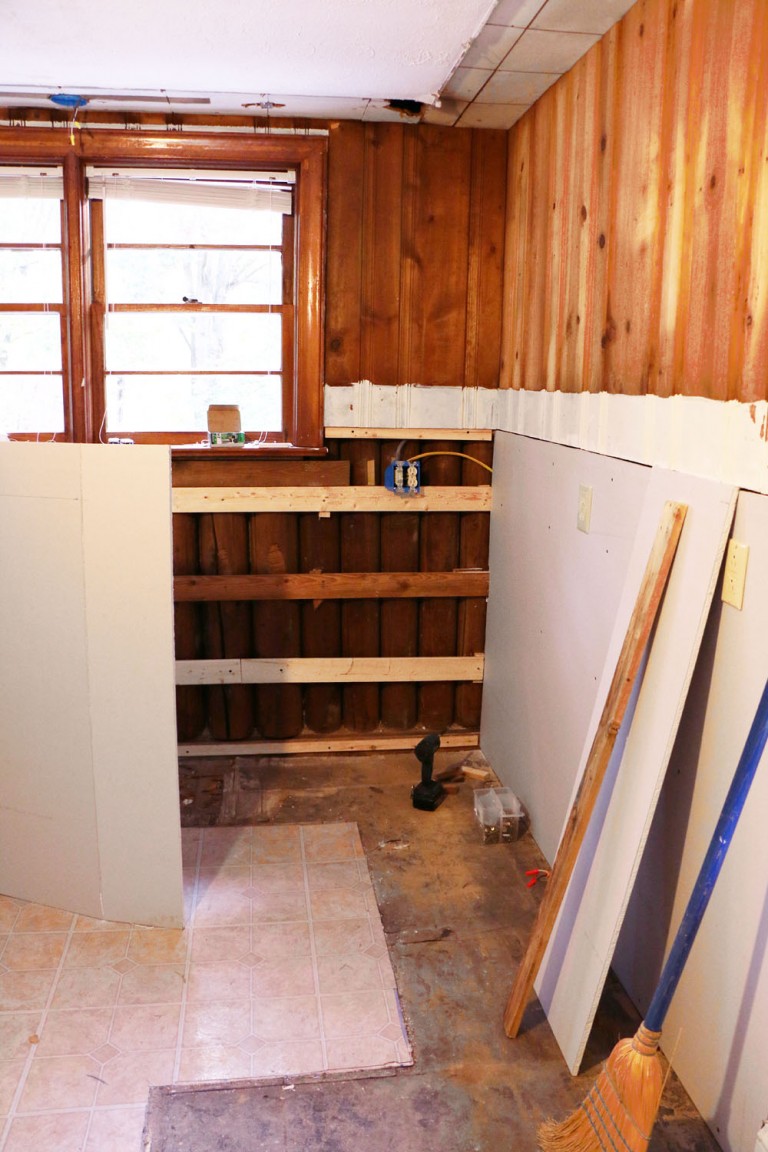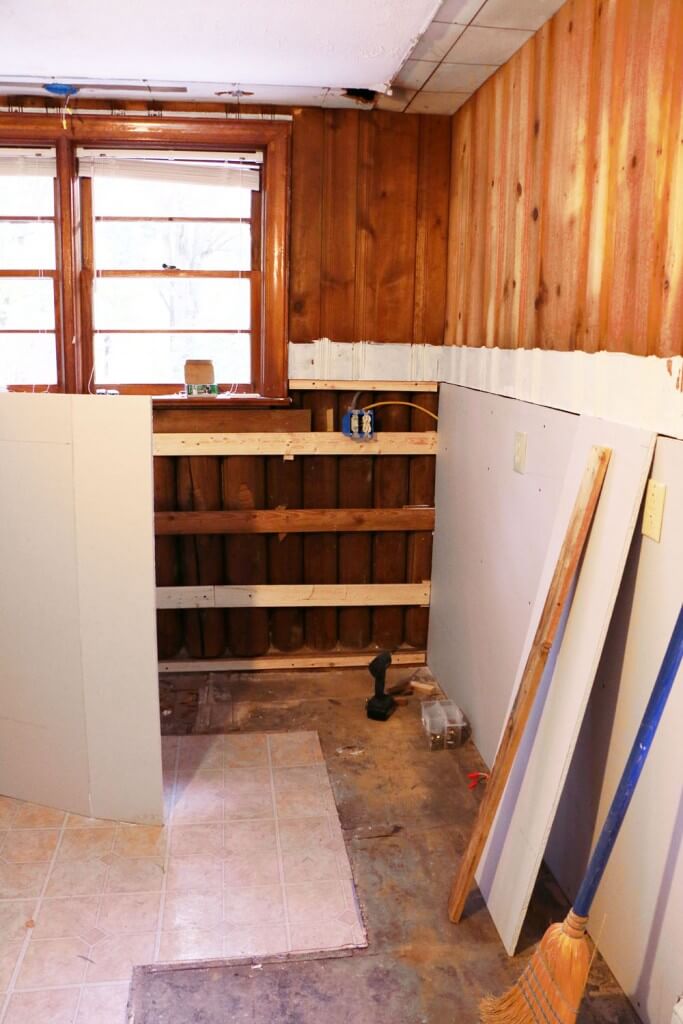 It took 1 day to demo kitchen cabinets (I let my husband and brother-in-law loose on it), 3 days for my handyman to get the drywall up and the new cabinets in, and 4 hours for the countertop guys to put in the sink and granite.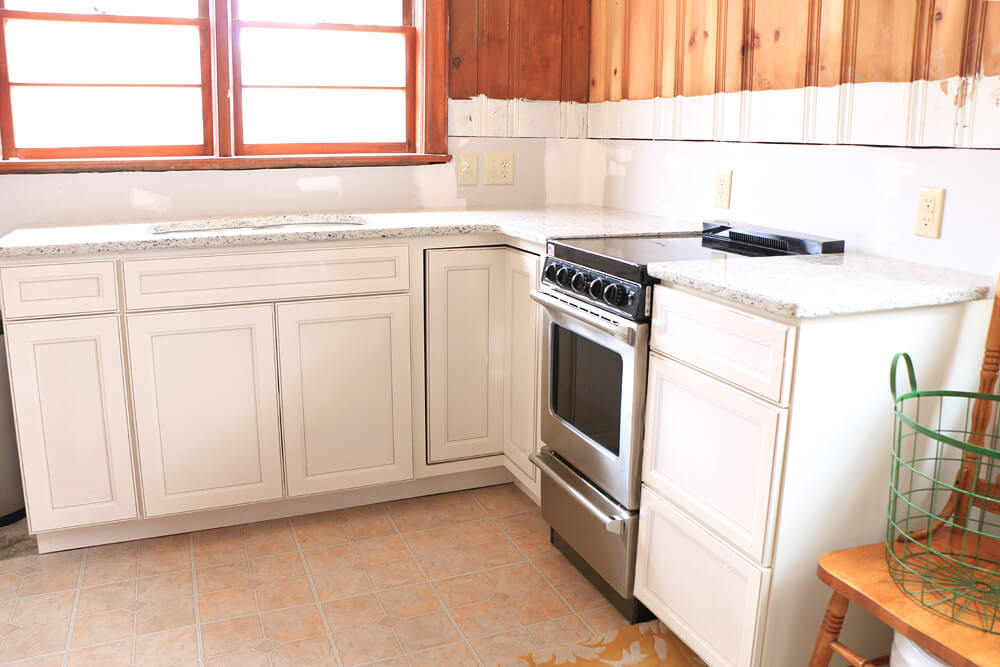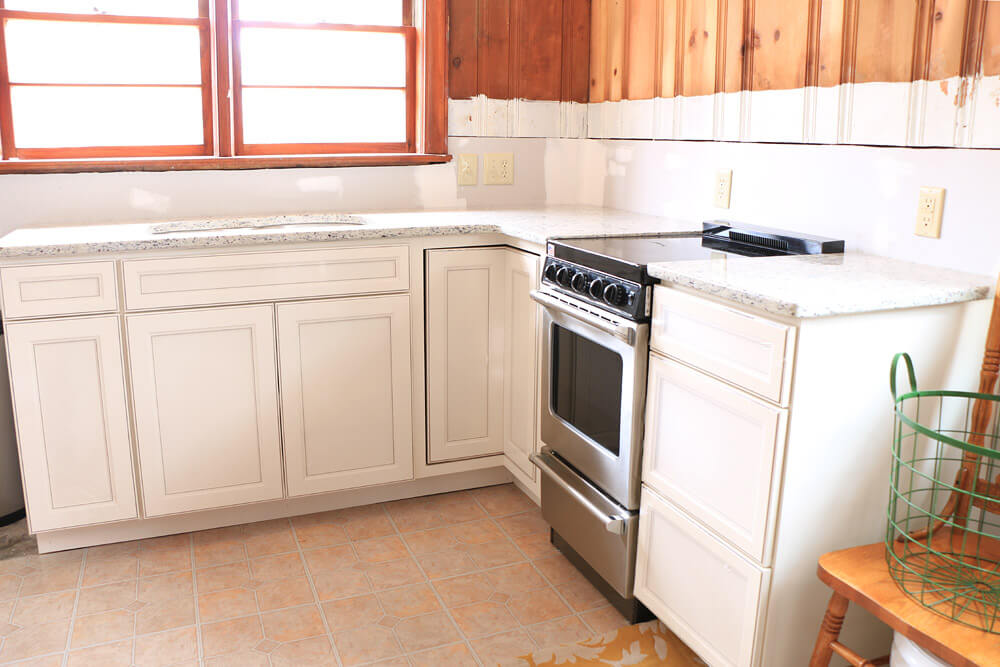 WOW! What a difference right?!!
Boy, watching them work was exhausting…haha, just kidding. Actually, having the pros come in do their thang was incredible. I'm usually the one doing the work! Granted, I won't be getting off so easily; I'm the one that will be laying the flooring, tiling the backsplash, putting in new light fixtures, painting, hanging shelves, and decorating…and all in 4 weeks! See, I'm not getting off scot-free.
Next up…plumbing and maybe even a backsplash!
Wish me luck!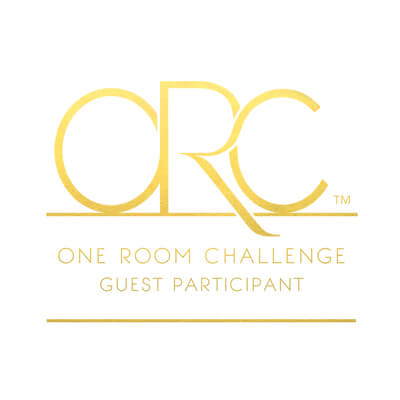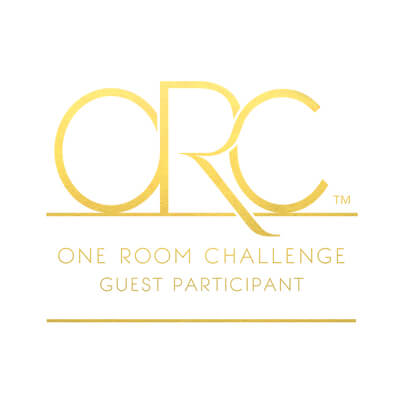 [go_portfolio id="diy_gallery"]