We are just two weeks away from the big reveal of my One Room Challenge shed remodel, and this week I worked on installing windows and finishing the shed's storage units.
Honestly, I was crazy enough to think that I would be working on decorative touches by week 6… HA! You would think I'd learn by now that I'm a terrible judge of how much time it takes to accomplish anything.
Hey guys! I'm Ursula, and I'm turning this messy old shed into a cute garden house + studio one DIY project at a time!

Catch up: Week 1 | Week 2 | Week 3 | Week 4 | Week 5 | Week 6 (you're here)| Week 7 | Week 8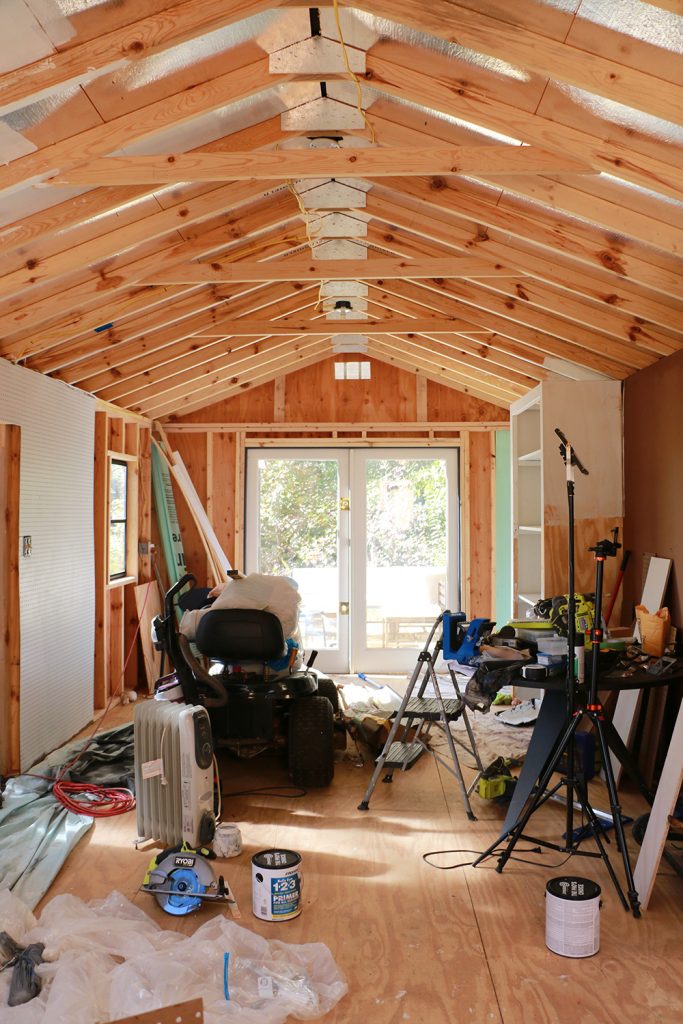 Well, I may not be anywhere near what I was hoping to be, but I'm still celebrating the progress made to date. It was a LOT of work.
Storm Windows For The Win!
This past week I got a couple windows installed, and now with the French doors and the windows, this place has a ton of light! Such a difference from the dark musty space it was before.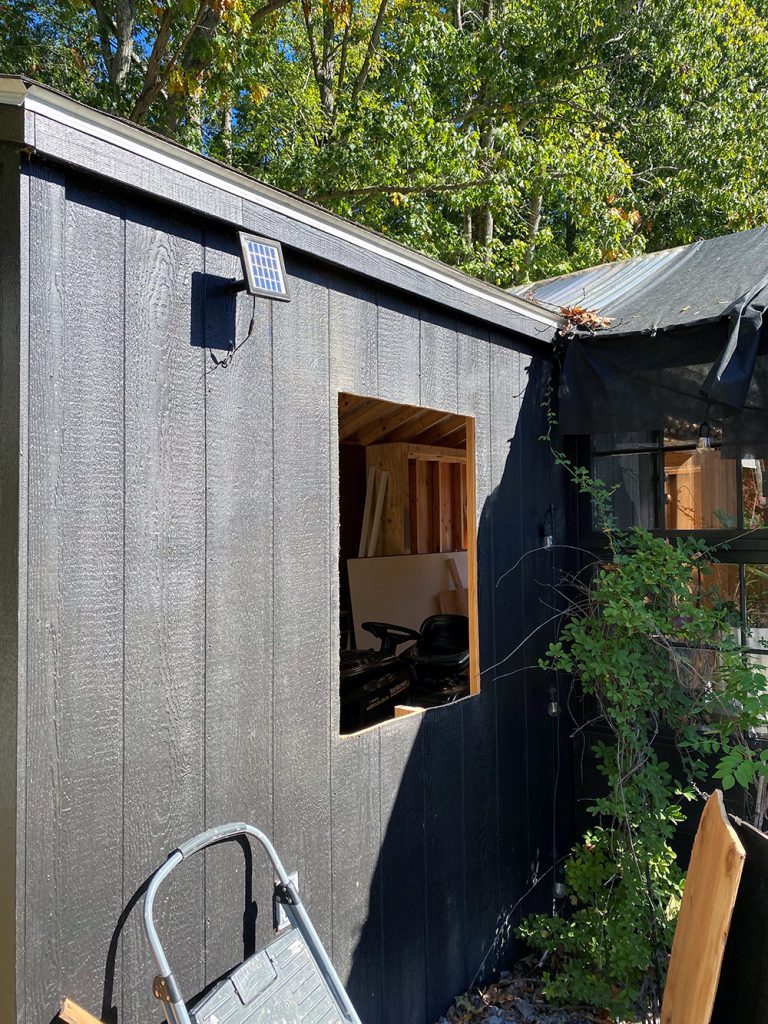 I didn't want to spring for real windows…this is a shed after all. So I ran out to the Habitat for Humanity ReStore and picked up a couple cheap storm windows.
A coat of black spray paint, and you would never know these ugly old things were just storm windows.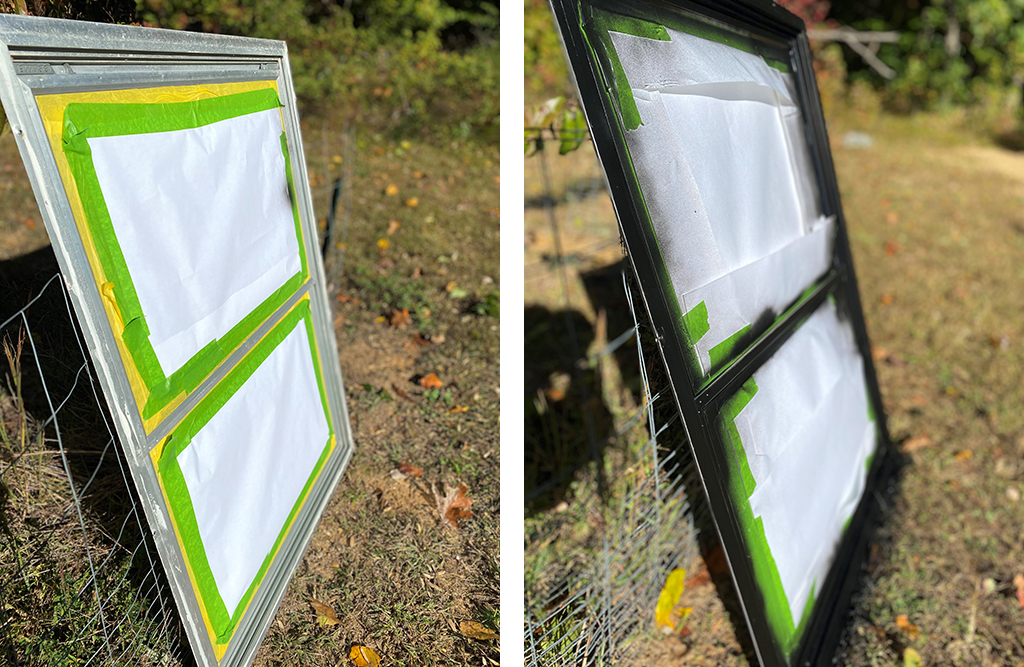 They also happen to be easier to install than regular windows. You just pop them in and screw in place.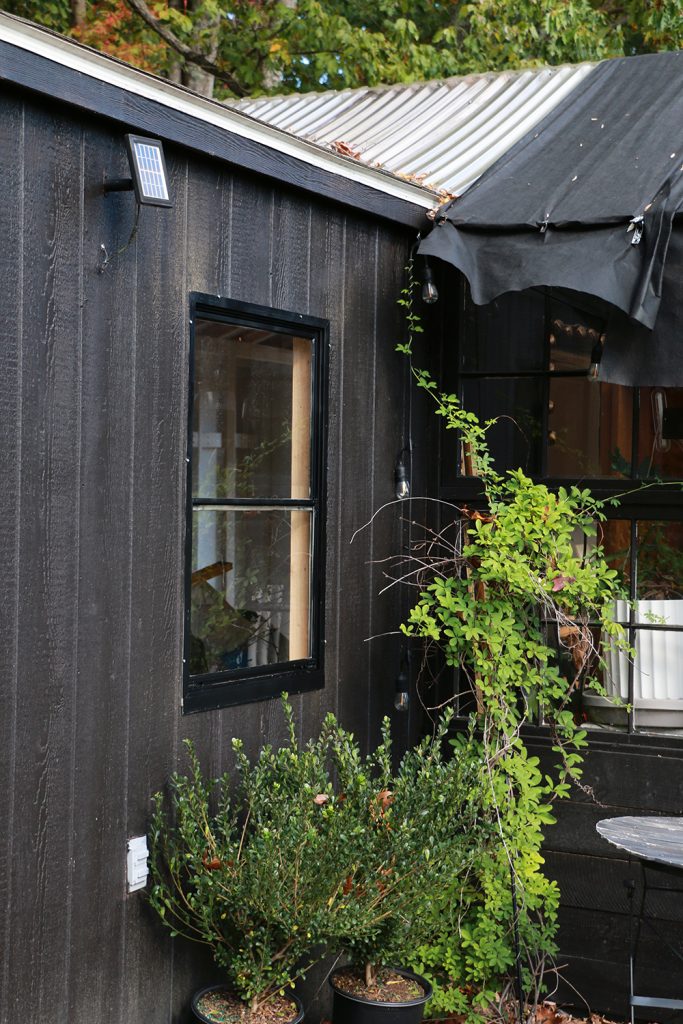 Storage Unit Progress
You guys have been watching the storage in the shed evolve slowly over the weeks. Oh, and it's STILL not done, but major progress has been made.
I am incredibly jazzed that I was able to repurpose materials taken from the shed itself to build the storage units. When I disassembled the existing workbench, wall storage, and overhead storage, it provided lots of wood for use. Plus, I won't miss the old workbench or old storage, because this will be so much better to meet my particular needs.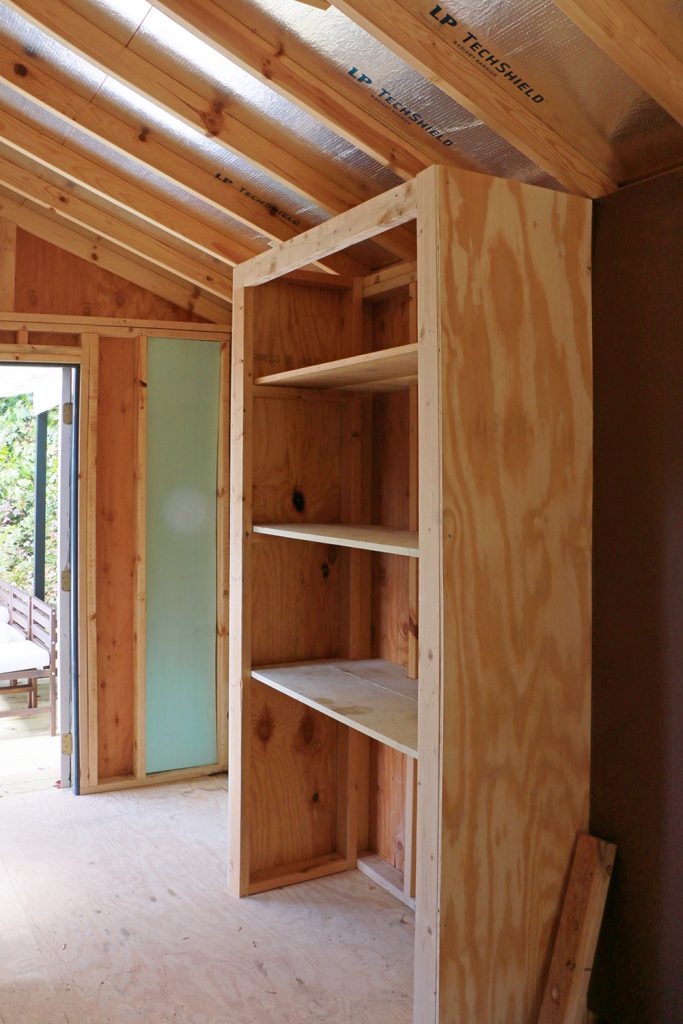 The storage units are being painted, and the plan is to build doors for them this coming week. I got the whole family involved this past weekend and put everyone to work painting!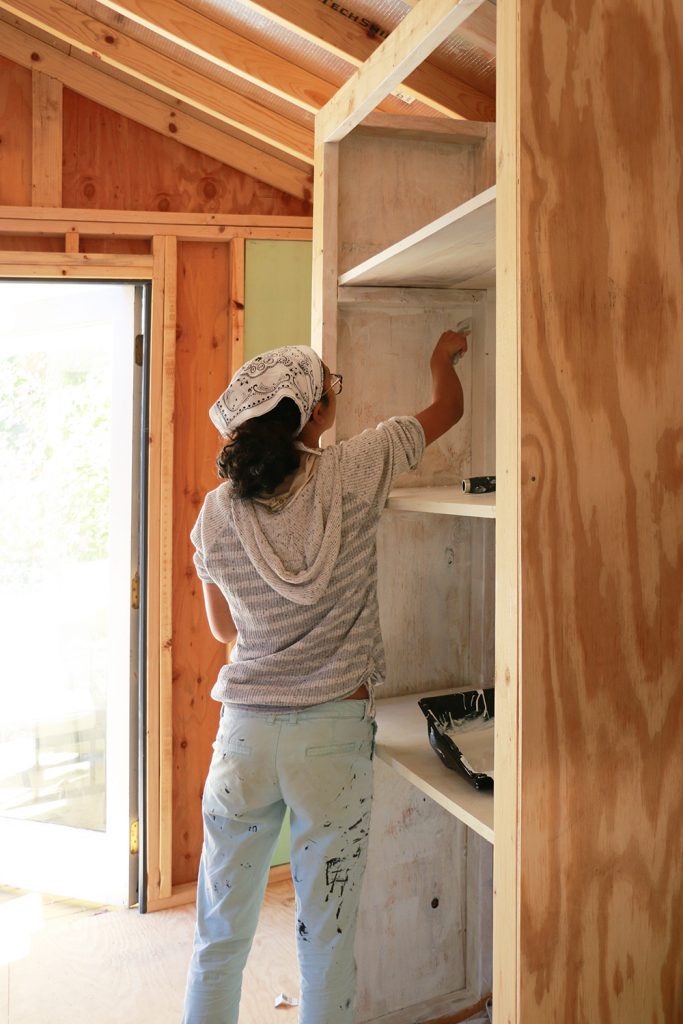 The Right Tools For The Job
This job has required a lot of tearing things down and building things up. So I'm incredibly grateful for my One Room Challenge sponsor RYOBI!
These guys knew I would need long-lasting battery powered tools that I could easily transport and work with onsite.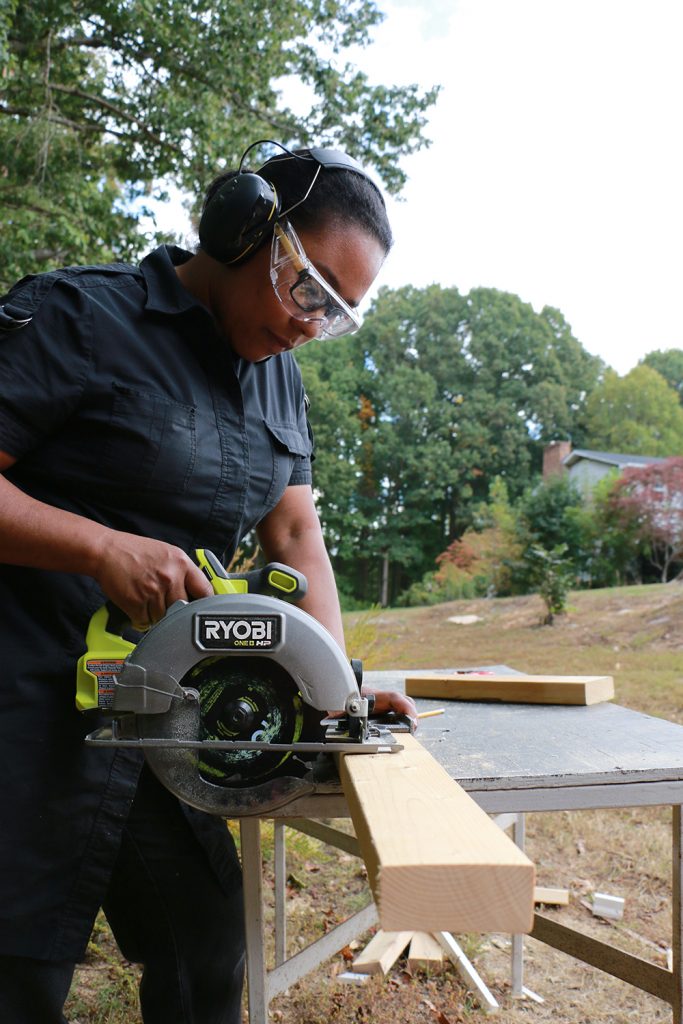 I made quick work of cutting studs down to size for the closets using my brand new RYOBI 18V ONE+ HP Brushless 7-1/4″ Circular Saw .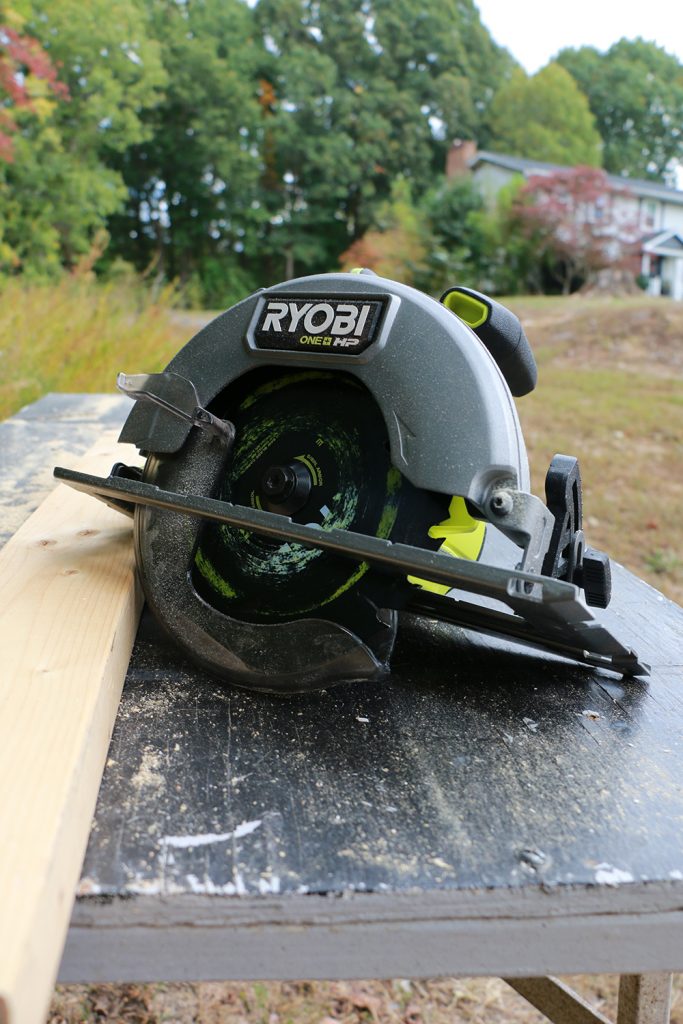 Since I've been repurposing the less-than-perfect wood from the shed, my new RYOBI 18V ONE+ 5″ Random Orbit Sander has been working overtime.
I like to buy sanded plywood or beechwood for furniture building and projects like this. But since the price of wood is so high, I've been settling for repurposed wood and even bought some plywood that is a bit rough around the edges for the doors of the closets.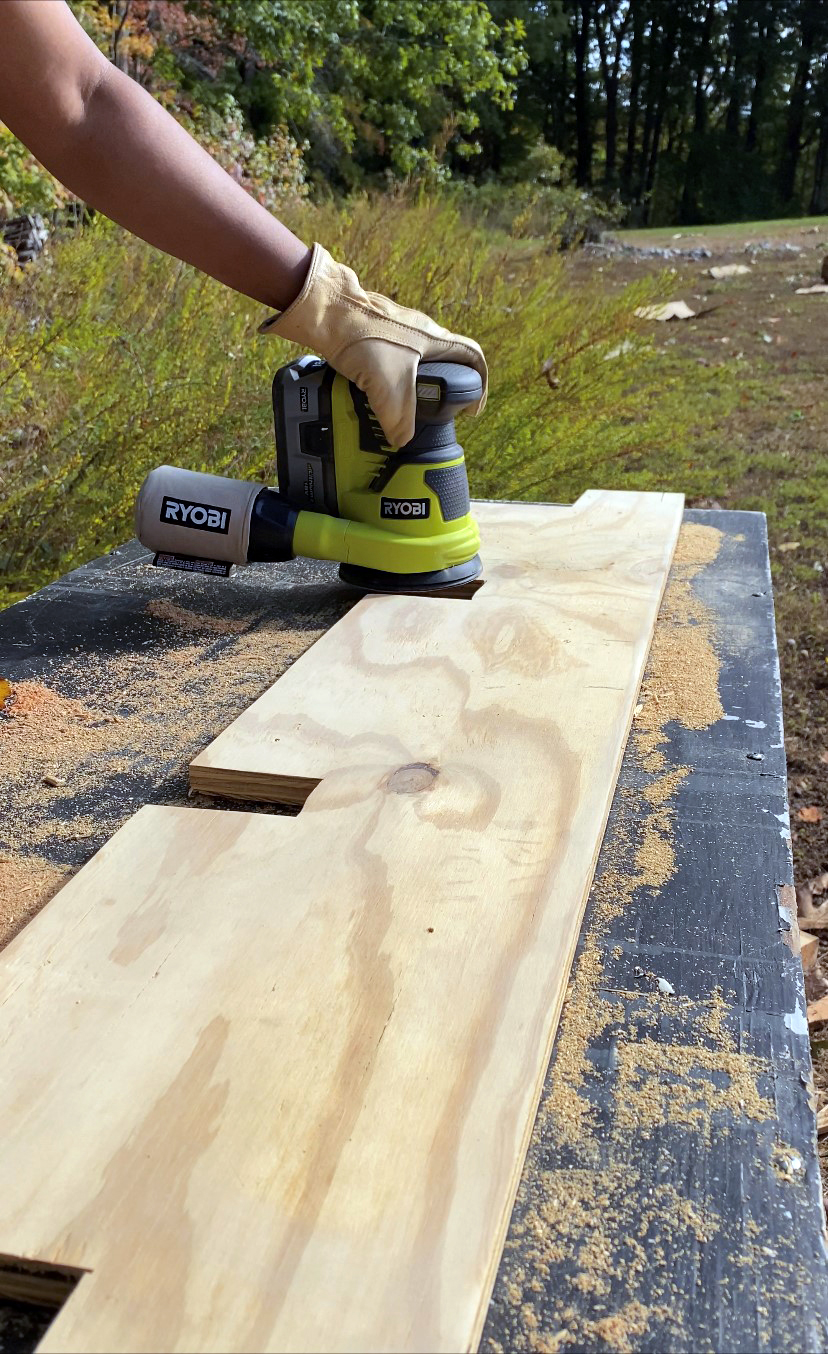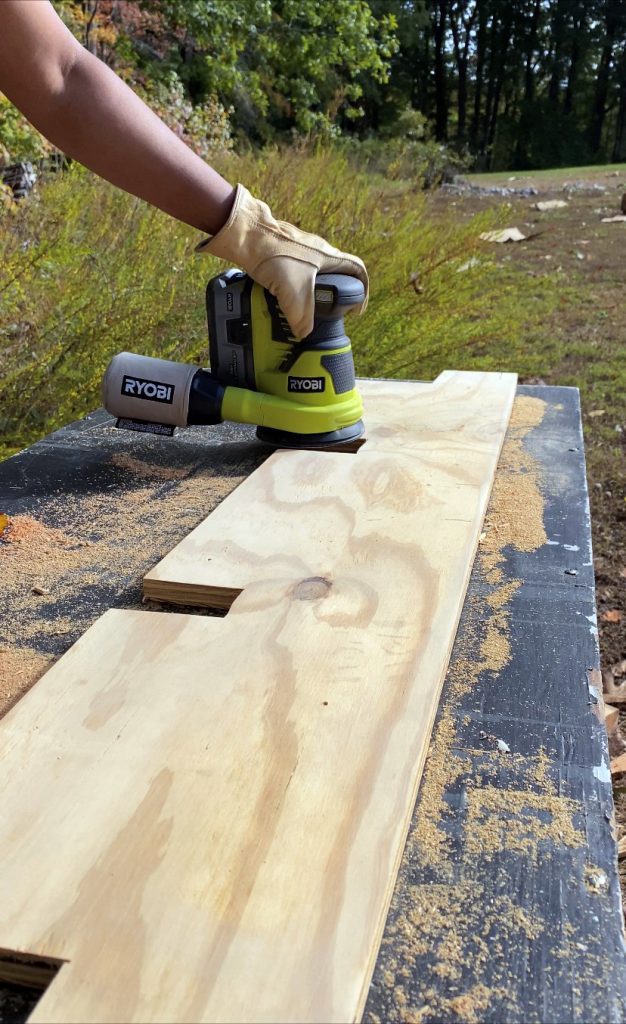 The great thing about a stellar sander is the ability to "fake it" and get a beautifully smooth finish.
Weekly Product *Sneak Peek*
There are a ton of beautiful things just waiting to be put in the shed when the remodel is complete. I thought I'd share my Society6 carry pouches that came in!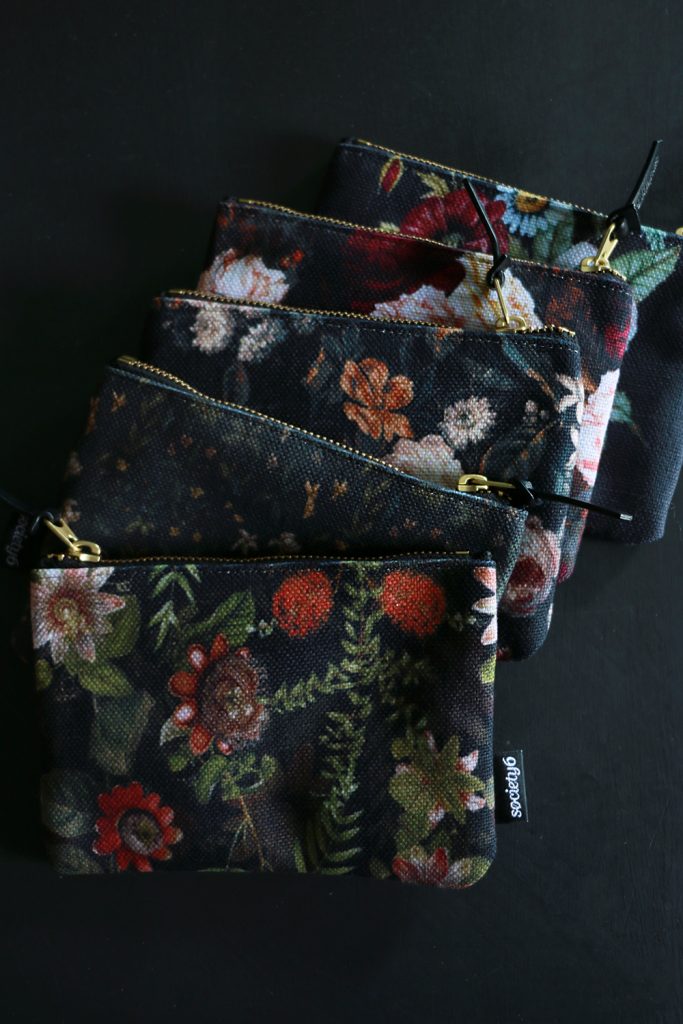 This shed is going to be a studio and potting shed in one, and these pouches are a cute way to store necessary items.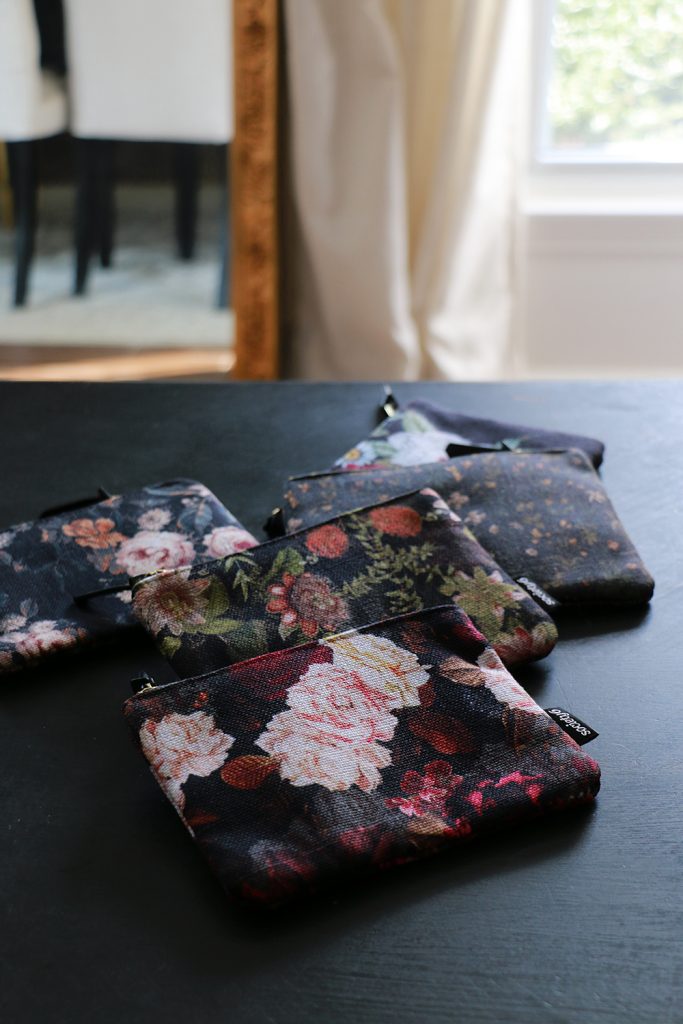 Well, wish me luck! I'm going to be working overtime to try and finish within the next couple weeks. Man, time is flying by…
Shop The Products
Shop The Tools
Follow All The Talented Featured Designers!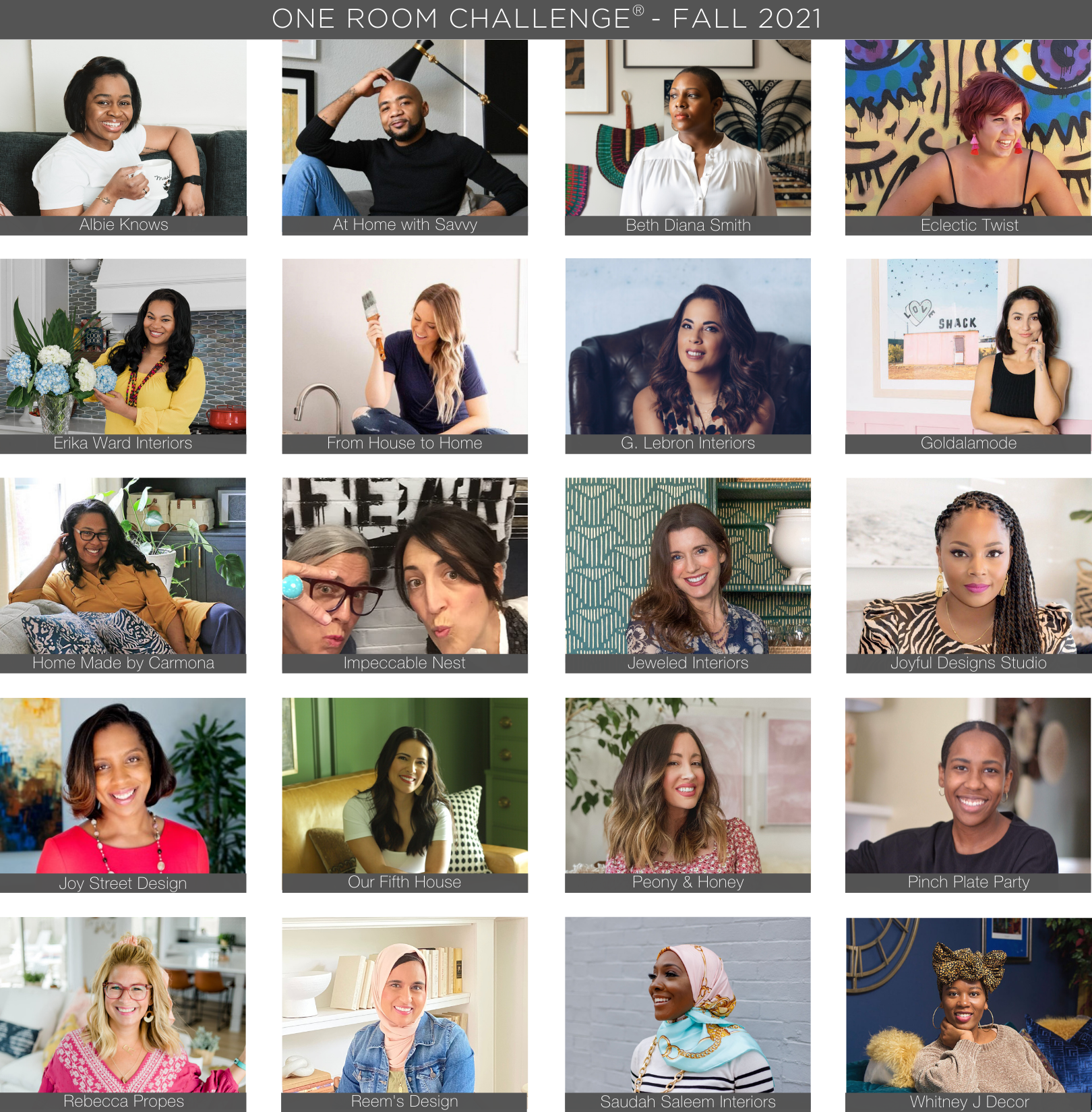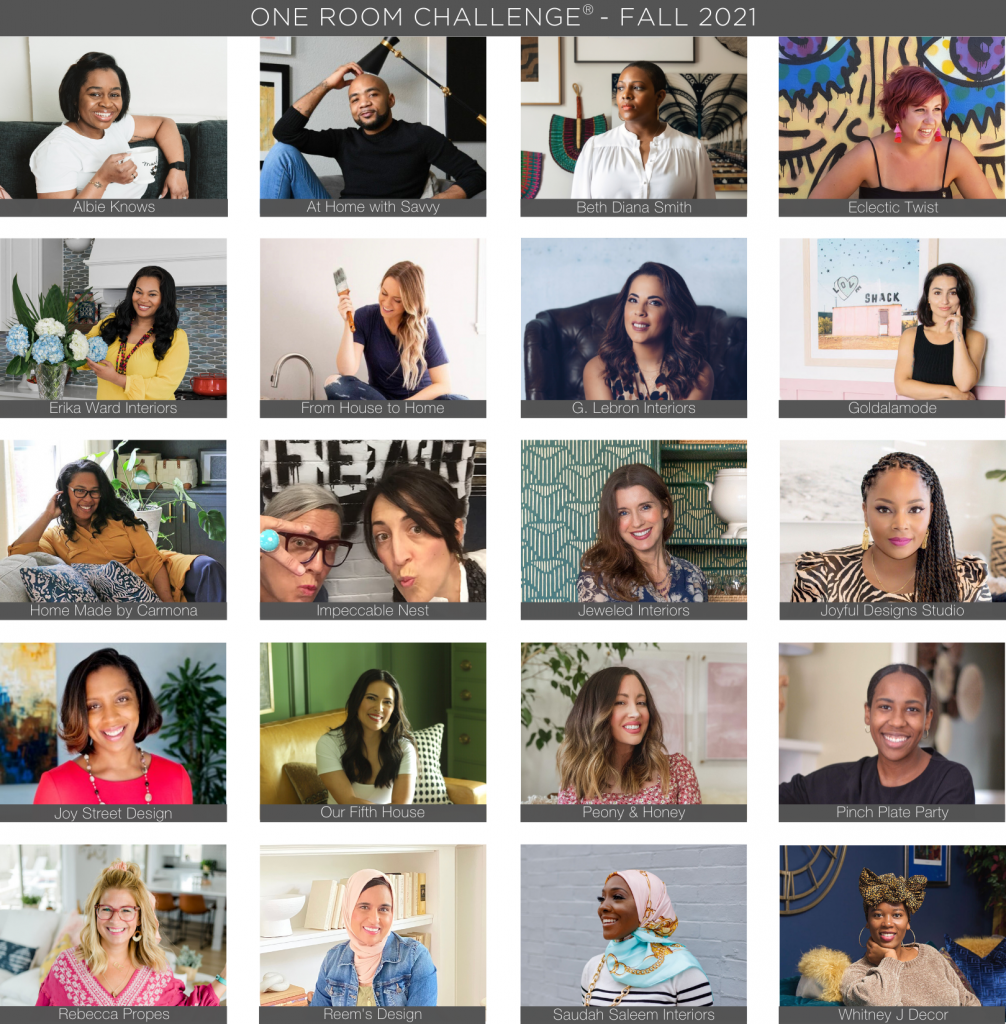 Albie Knows| At Home with Savvy | Beth Diana Smith | Eclectic Twist| Erika Ward InteriorsFrom House to Home| G. Lebron Interiors | Goldalamode | Home Made by Carmona| Impeccable Nest | Jeweled Interiors| Joyful Designs Studio| Joy Street Design | Our Fifth House| Peony & HoneyPinch Plate Party | Rebecca Propes | Reem's Design | Saudah Saleem Interiors | Whitney J Decor Media BH&G | TM ORC
My Awesome One Room Challenge Sponsors
Home Pop | Novo Building Products | RYOBI | Minted | Tempaper | Crystorama | Society6 | Delaney Hardware | SmithHönig| Loloi | Kirklands


Don't miss last week's progress update on this shed remodel. There were a few pretty things you might have missed…