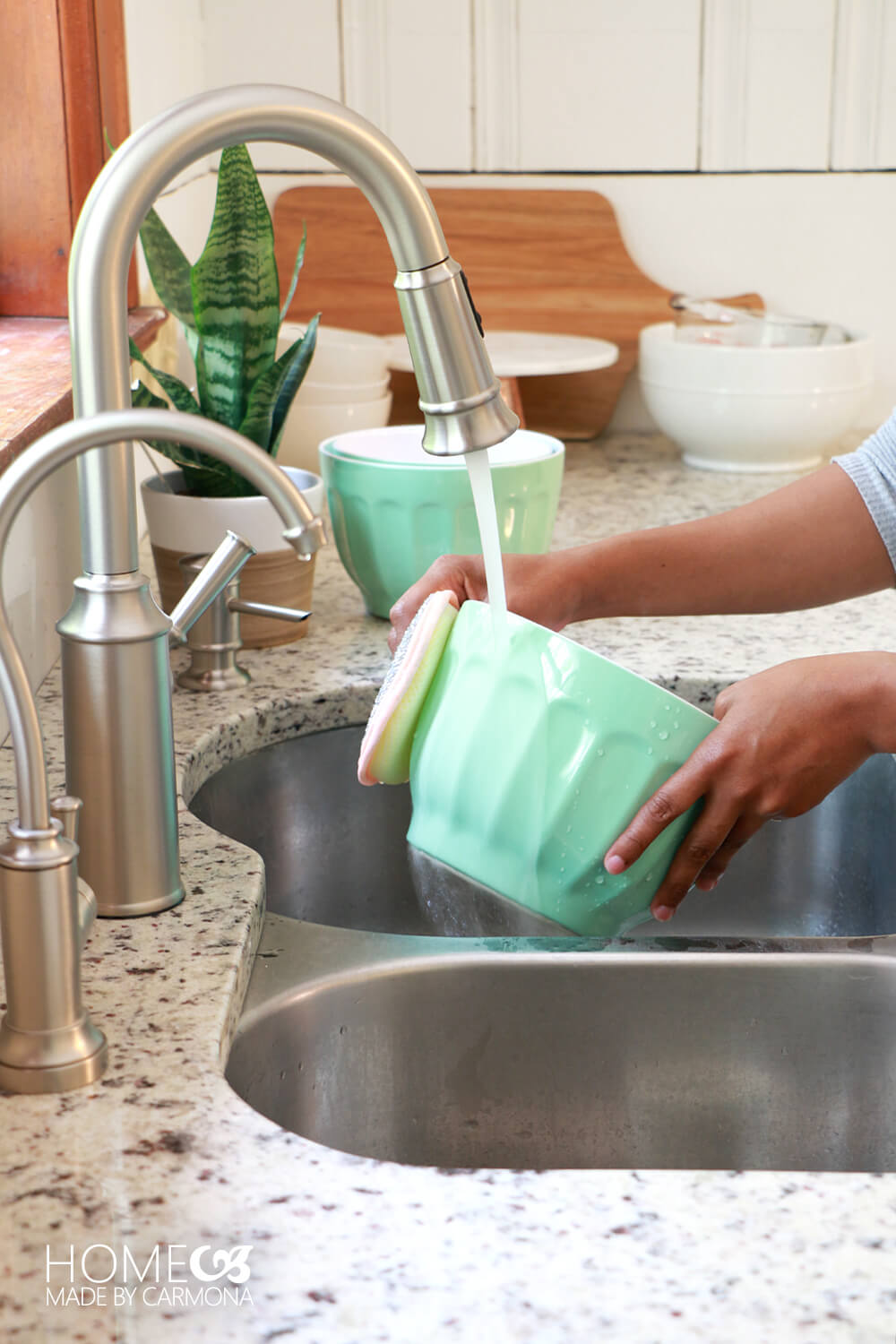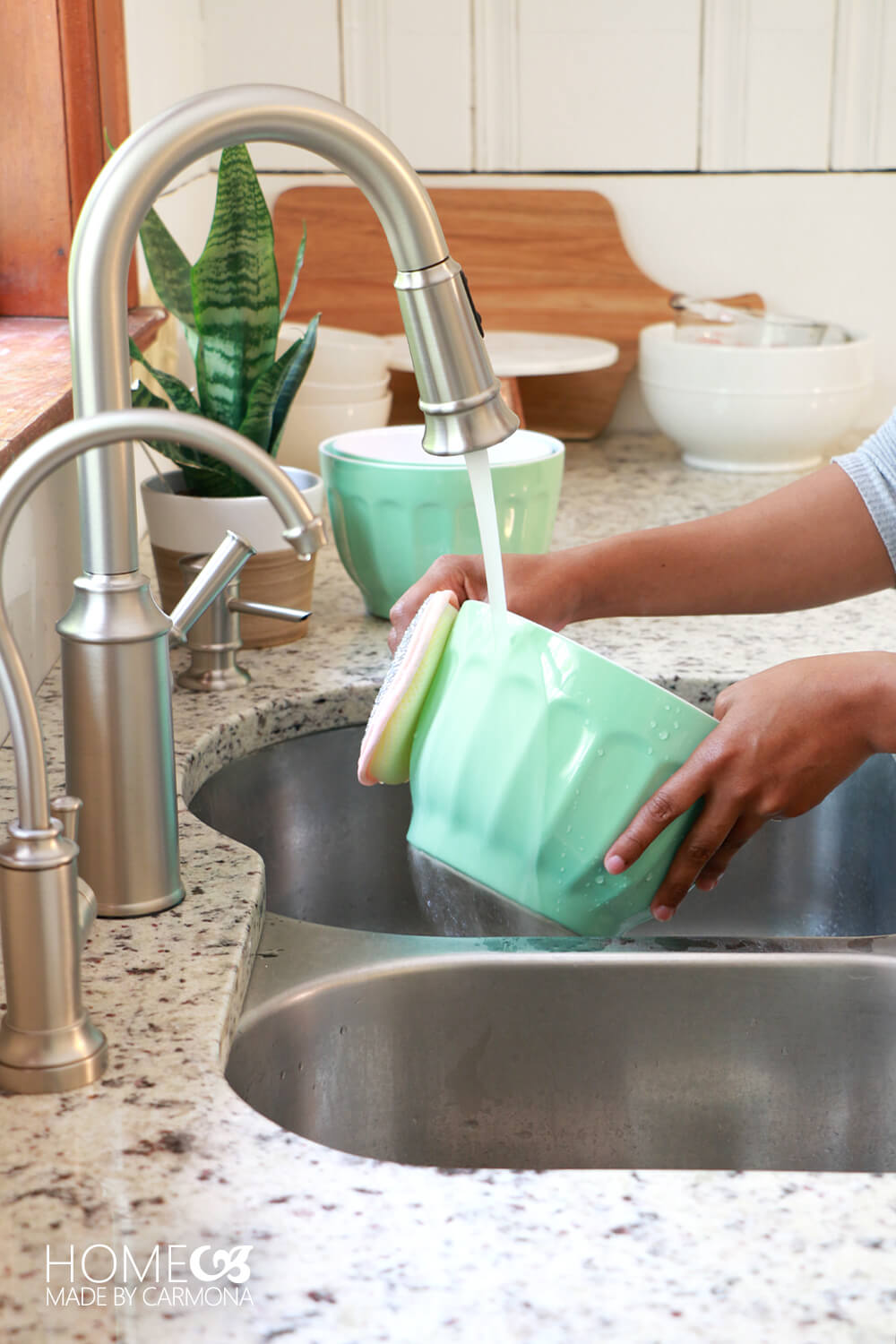 *This post is fantastically sponsored by Moen! Awesome sauce!
Woo hoo! We have plumbing!!!!
Okay, so that may not seem quite as exciting to you as it does to us, but hey, you try living without a sink and running water during a kitchen remodel. 😀
Hey, you try living without a sink and running water during a kitchen remodel…
In case you haven't heard, I'm remodeling the small kitchen in my cottage guest house alongside the One Room Challenge, a 6 week remodel/decorating challenge for bloggers hosted by Calling It Home blog. Am I cra cra for taking on the kitchen for the ORC? Probably. But here's how it's coming along so far…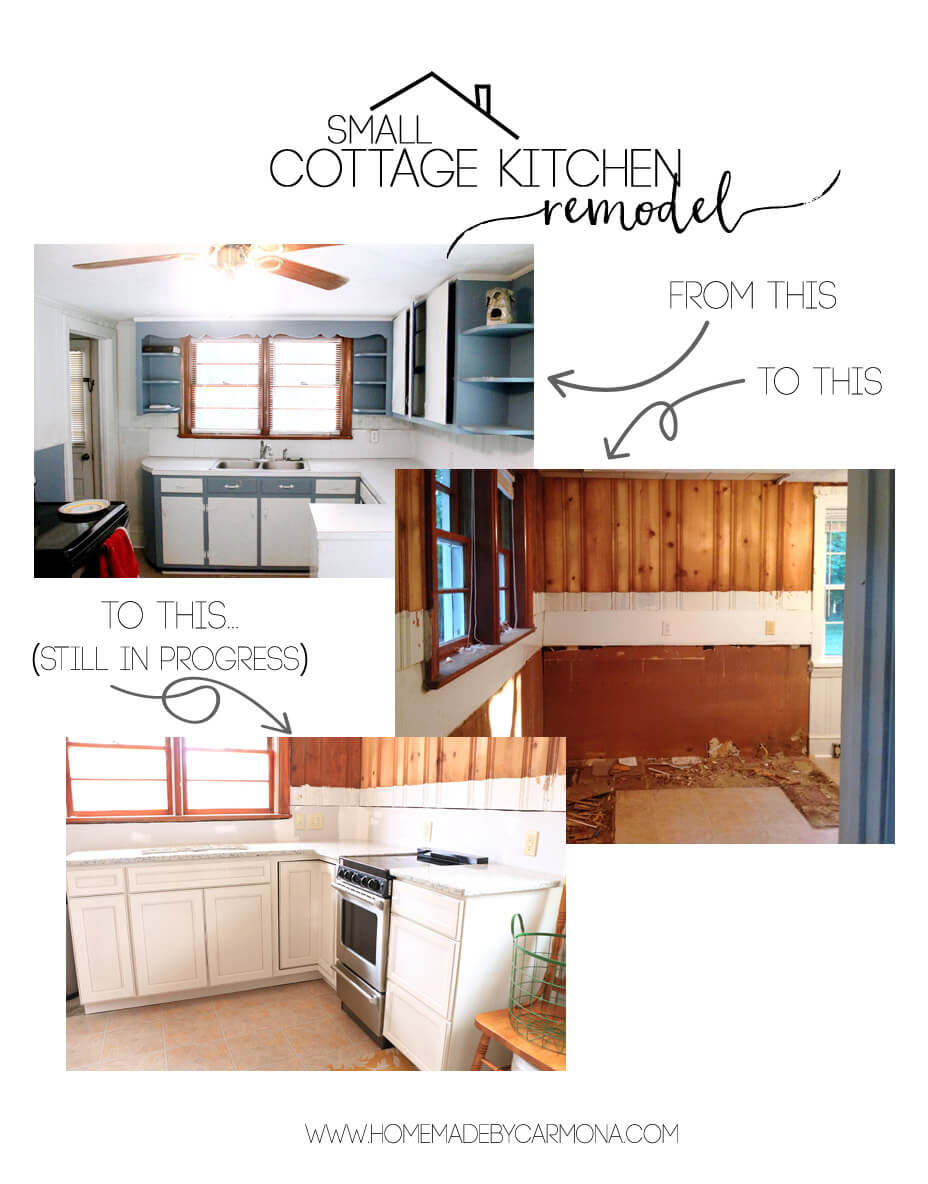 Honestly, beside the plumbing, I didn't get a whole lot completed, but running water to us (aka my sister who is currently living in our guest house cottage), is like fire to a caveman. We just can't get enough of how much we are loving having running water, and Moen's Glenshire faucet set for this kitchen. There were a lot of great Moen faucets to choose from, but somehow this particular style seemed perfect for a contemporary styled cottage kitchen. A little bit traditional, and a whole lot stylish!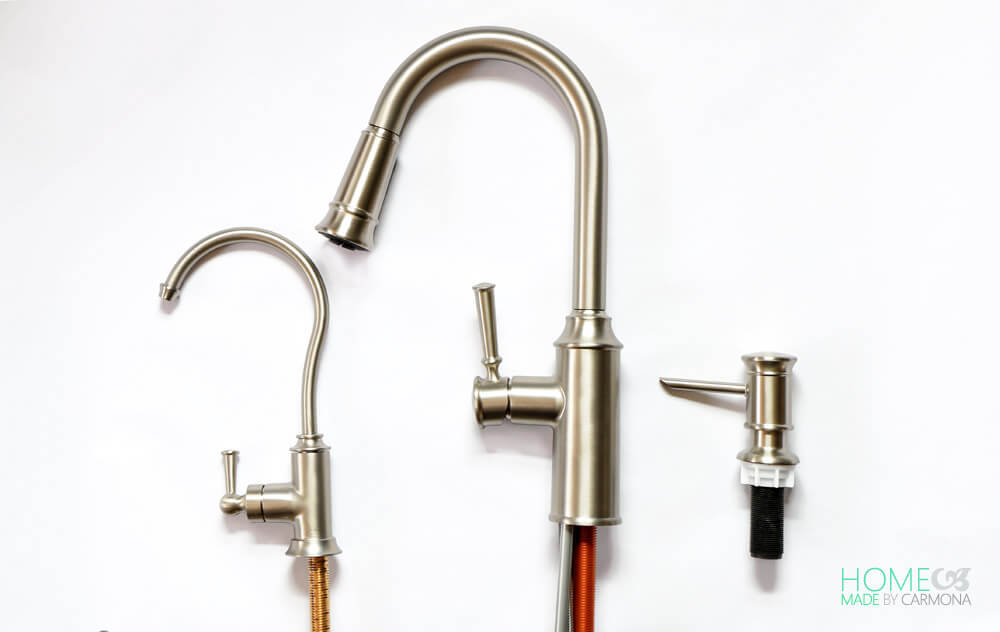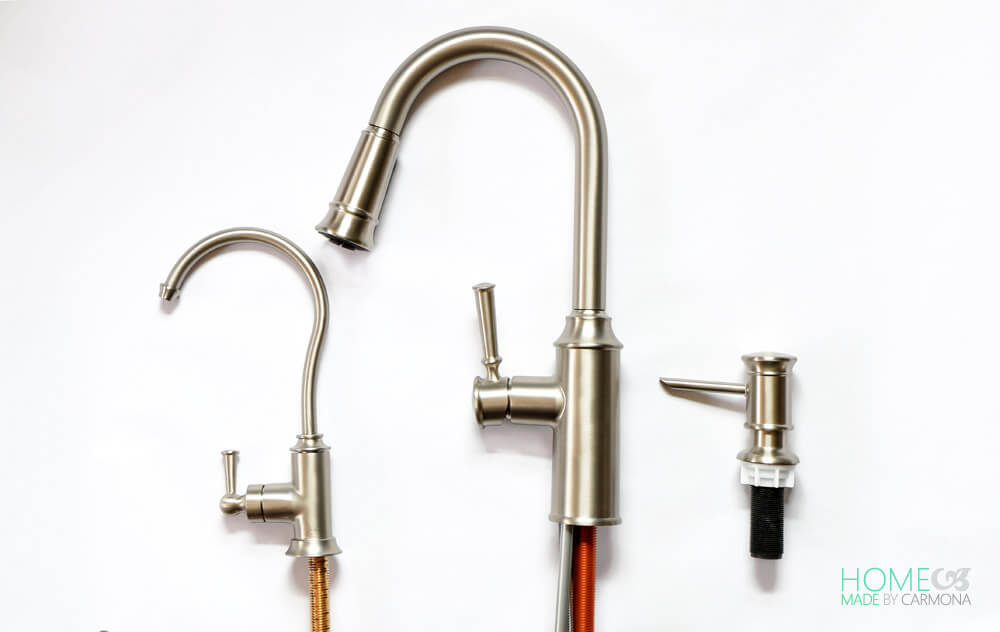 We are both big fans of the one-handle pull-down feature. And my kids love the spray button (I wonder why…maybe because they think of it as the "water fight" feature).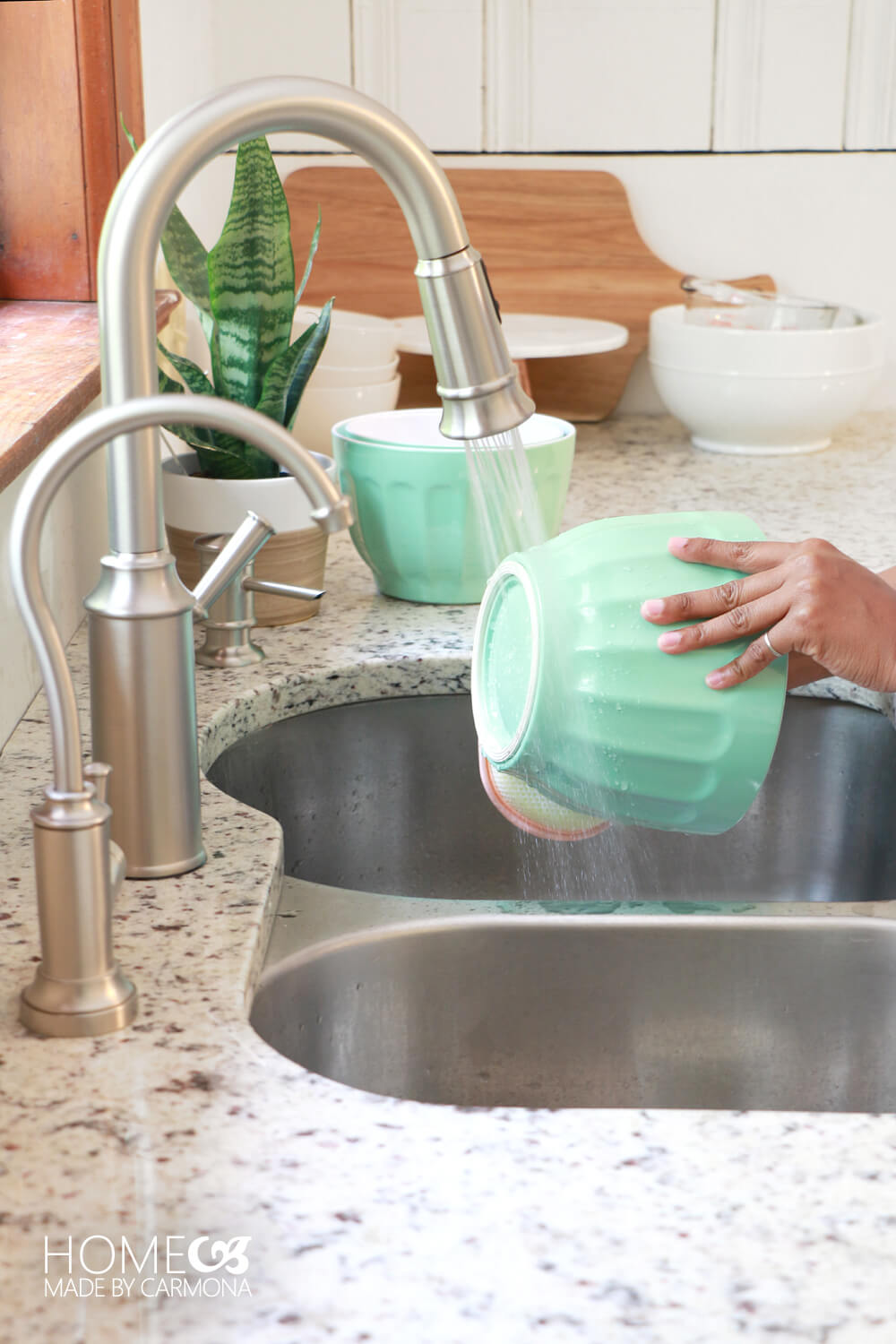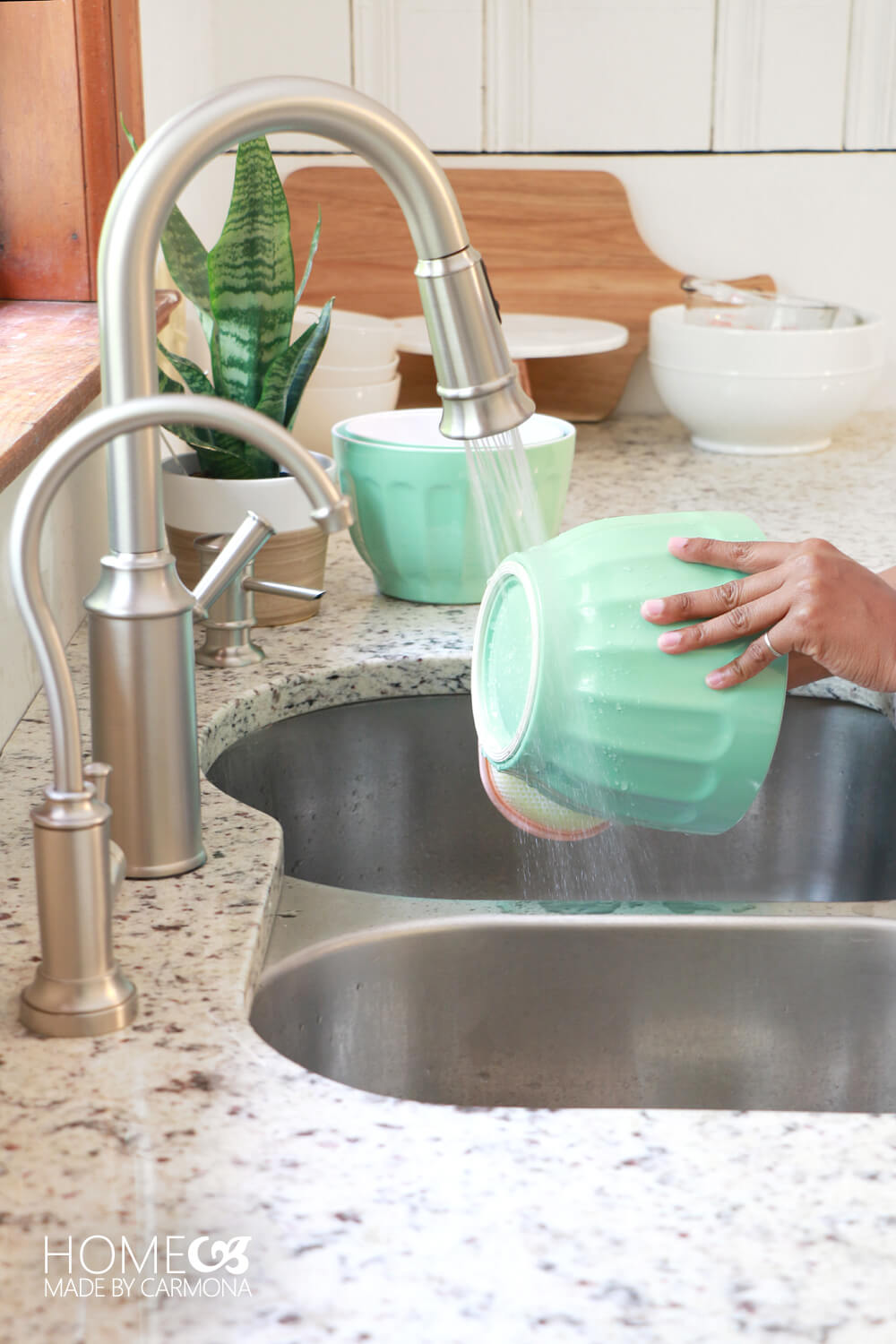 The cottage is on well water, and having the Moen Sip traditional beverage faucet and filtration system means we don't pay for water and can enjoy our fresh water worry free. Incredibly the filtration system beneath the cabinet takes up very little space and attaches right in the upper part of the cabinet.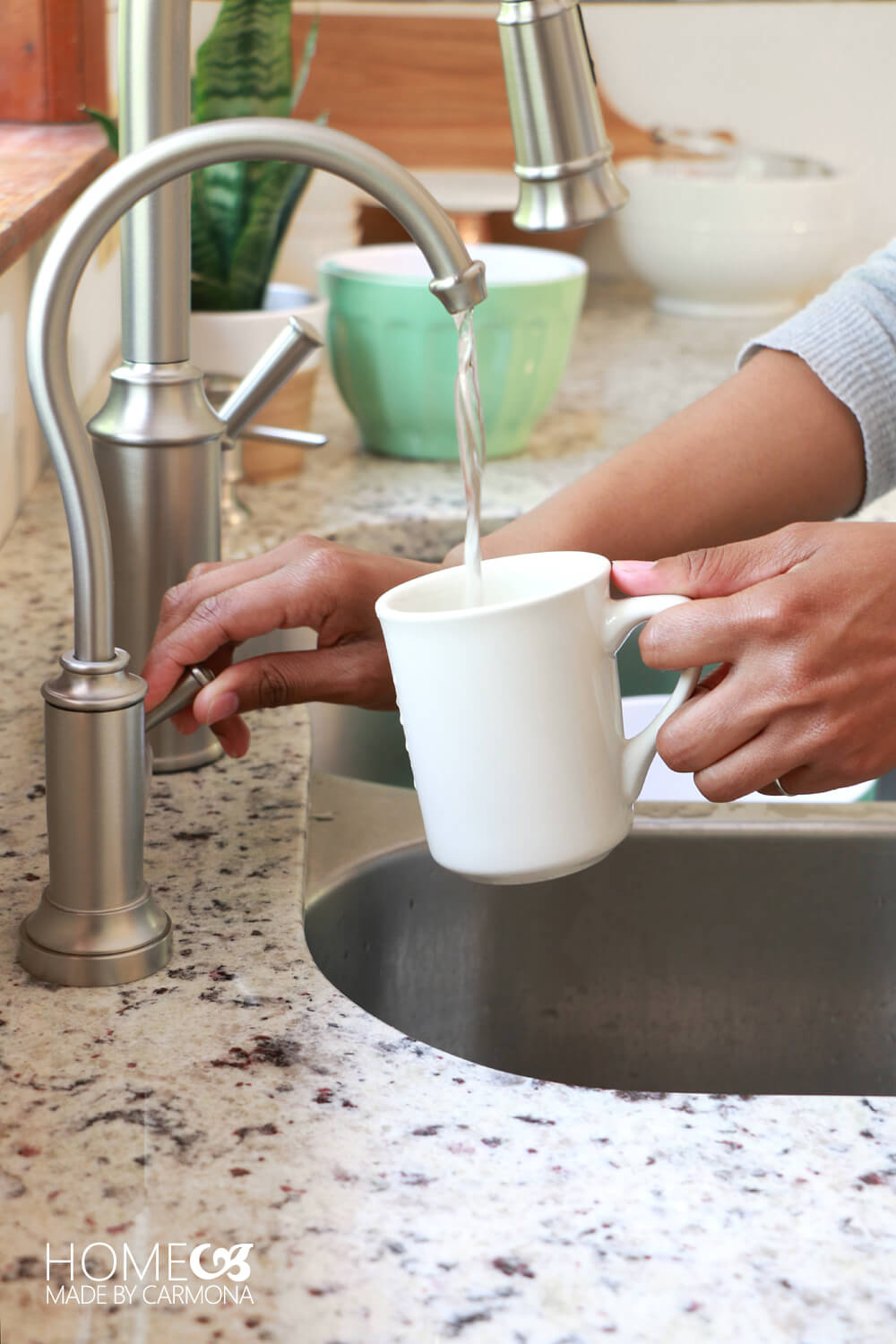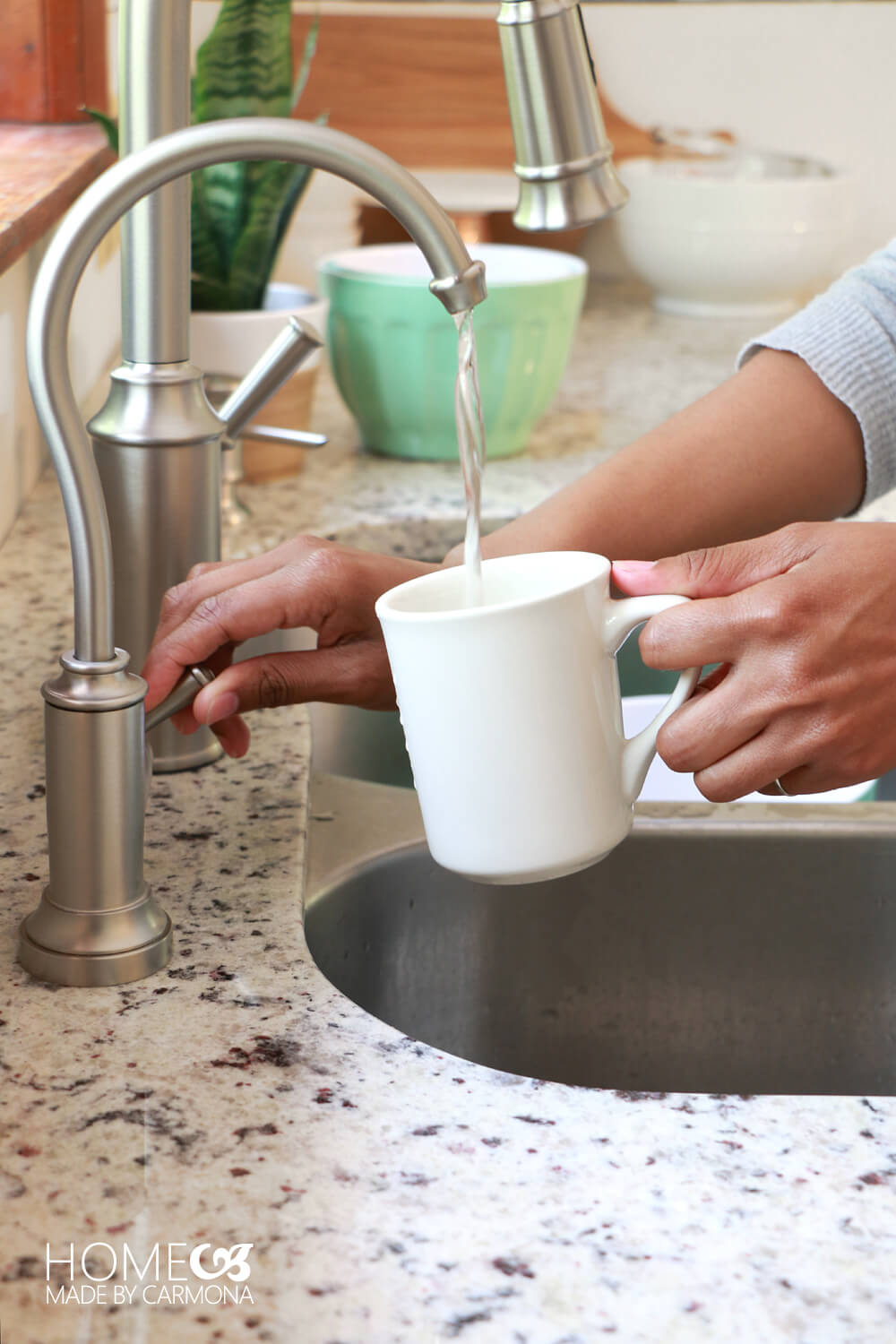 I'm also pretty excited about the garbage disposal. In the main house I have a horrible garbage disposal that is too big for the sink and shakes the whole thing when turned on, doesn't really do the job, plus it leaks water, makes a loud whirring sound, and generally makes my life miserable. So I know how big a deal an invisible thing like a disposal can be.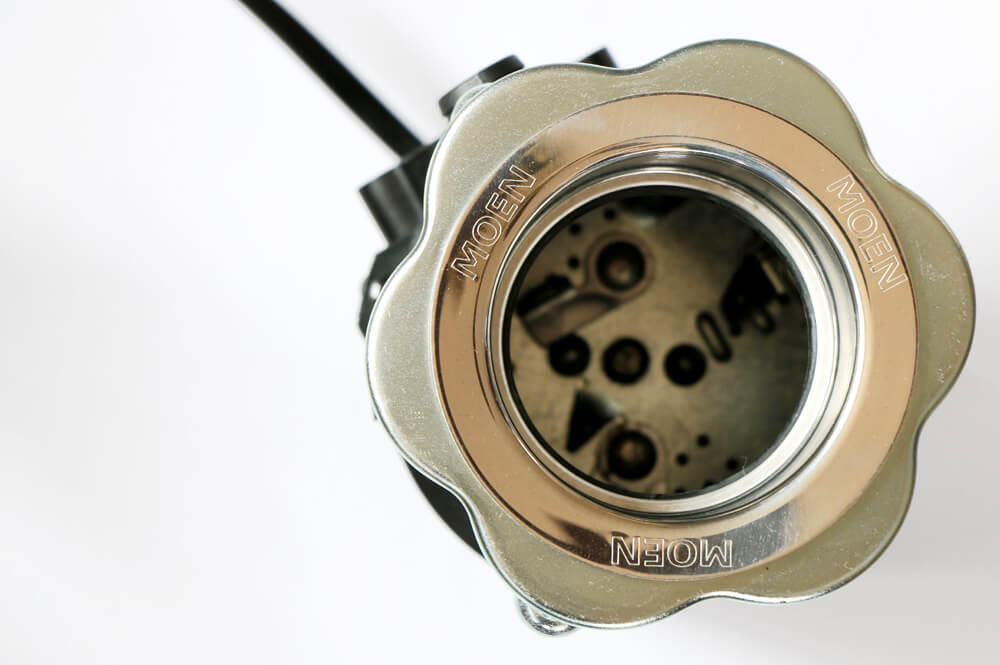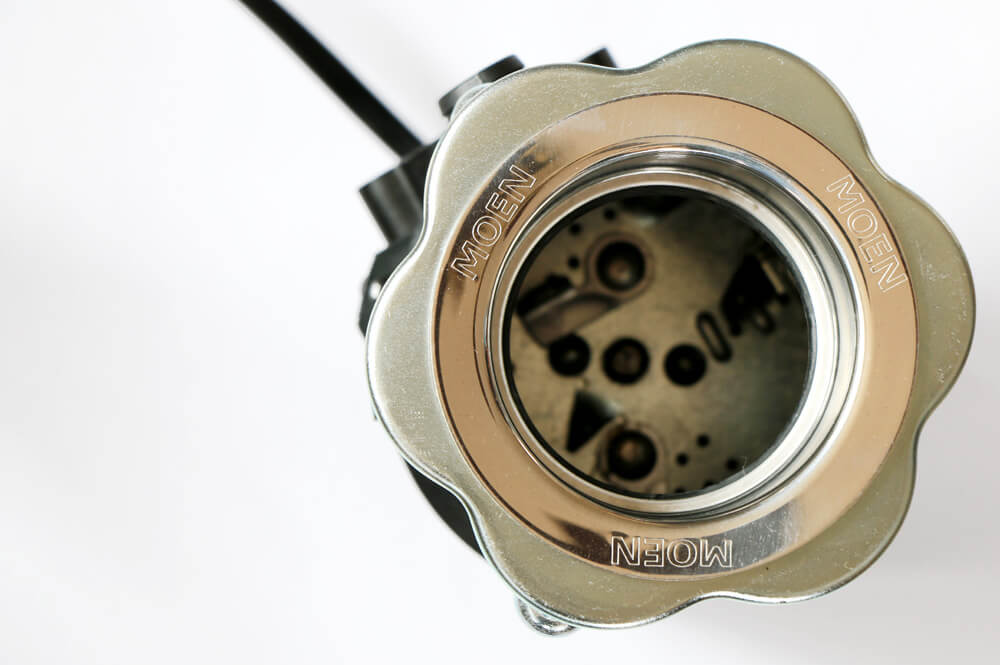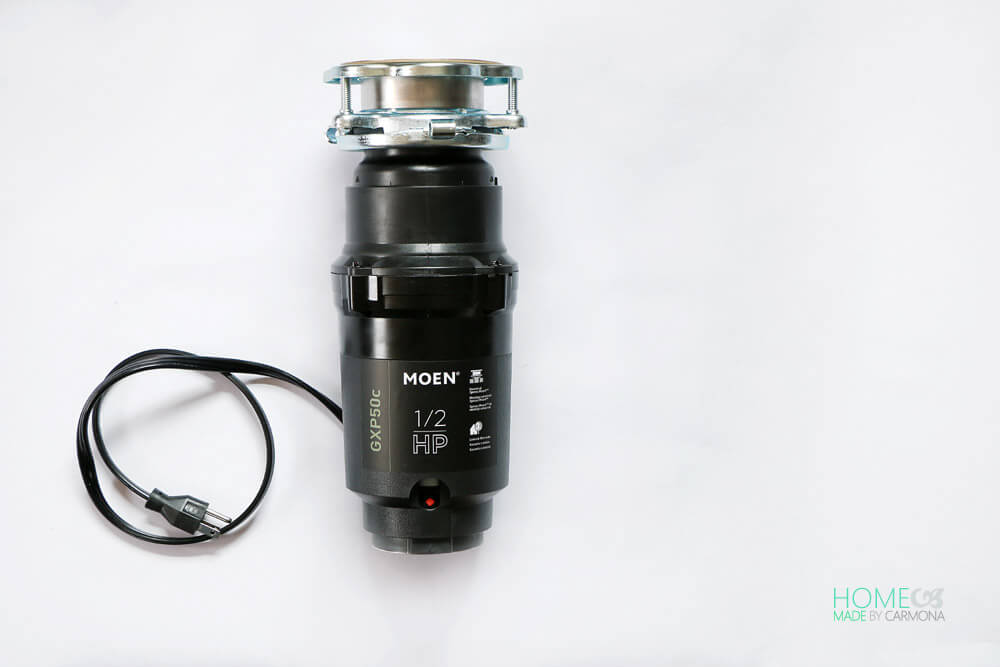 I'm loooooooooving Moen's GX PRO Series. This little guy is a cute compact little thing that packs a punch, and purrs more quietly than a content kitten. I mean look at this…it takes up almost NO space in the cabinet!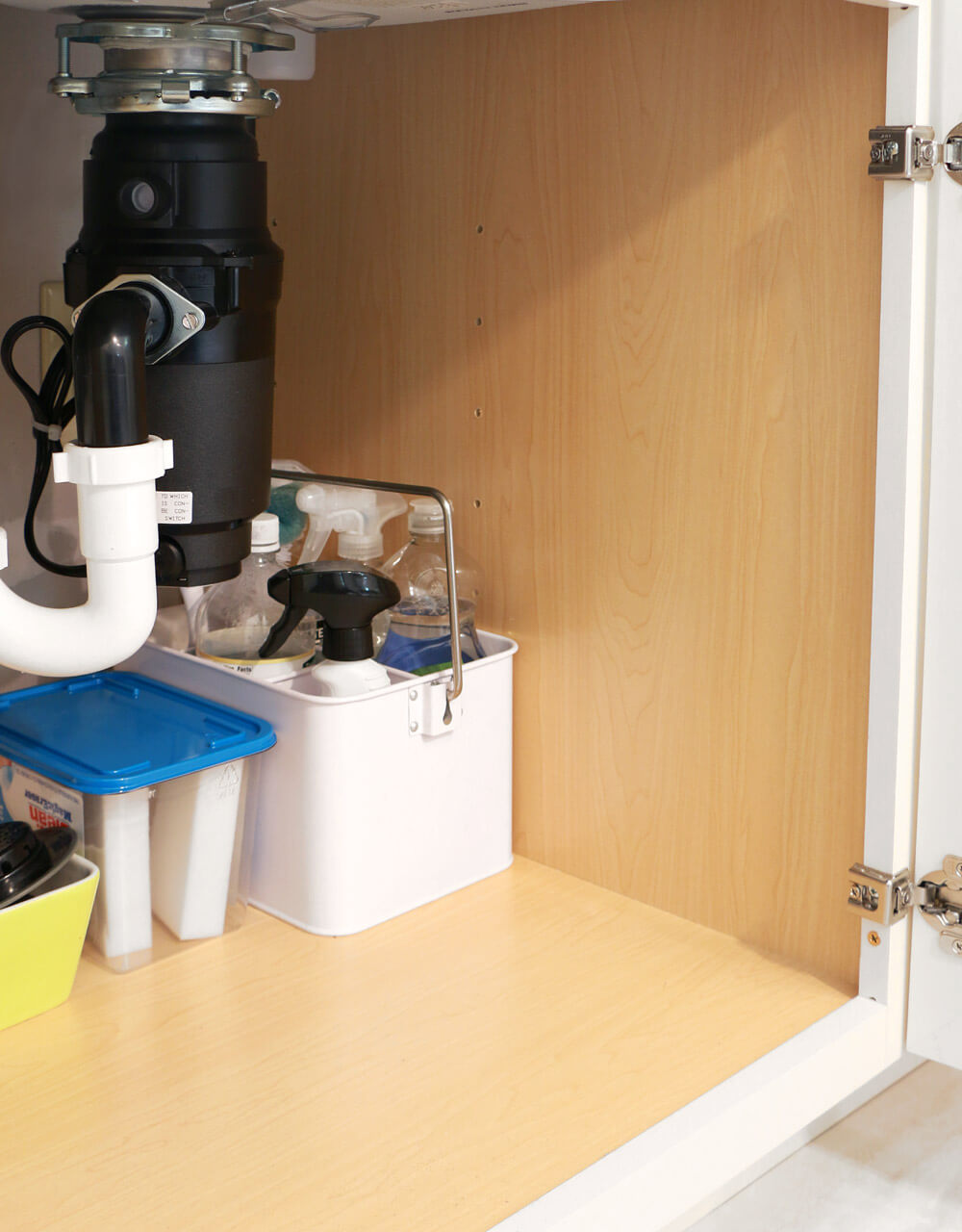 Guys, I need all of these in the kitchen in my main house so badly. Why did I decide to do the kitchen in the guest house first?? Oh right, I didn't want my sister and her husband to have to live in that awful 'before' for the next 6 months while she is in transition. It's nicer and safer for my adorable little nephew too. Eventually I'll take on main kitchen.
So, what else have I accomplished beside the plumbing in my kitchen remodel? Well, I've started on the floor…here's how far I've gotten so far. I still have a long way to go ya'all. Hopefully this week I'll get the backsplash in, light fixtures up, and the walls painted; and if I'm reaaaaally lucky get the shelves up (but probably not).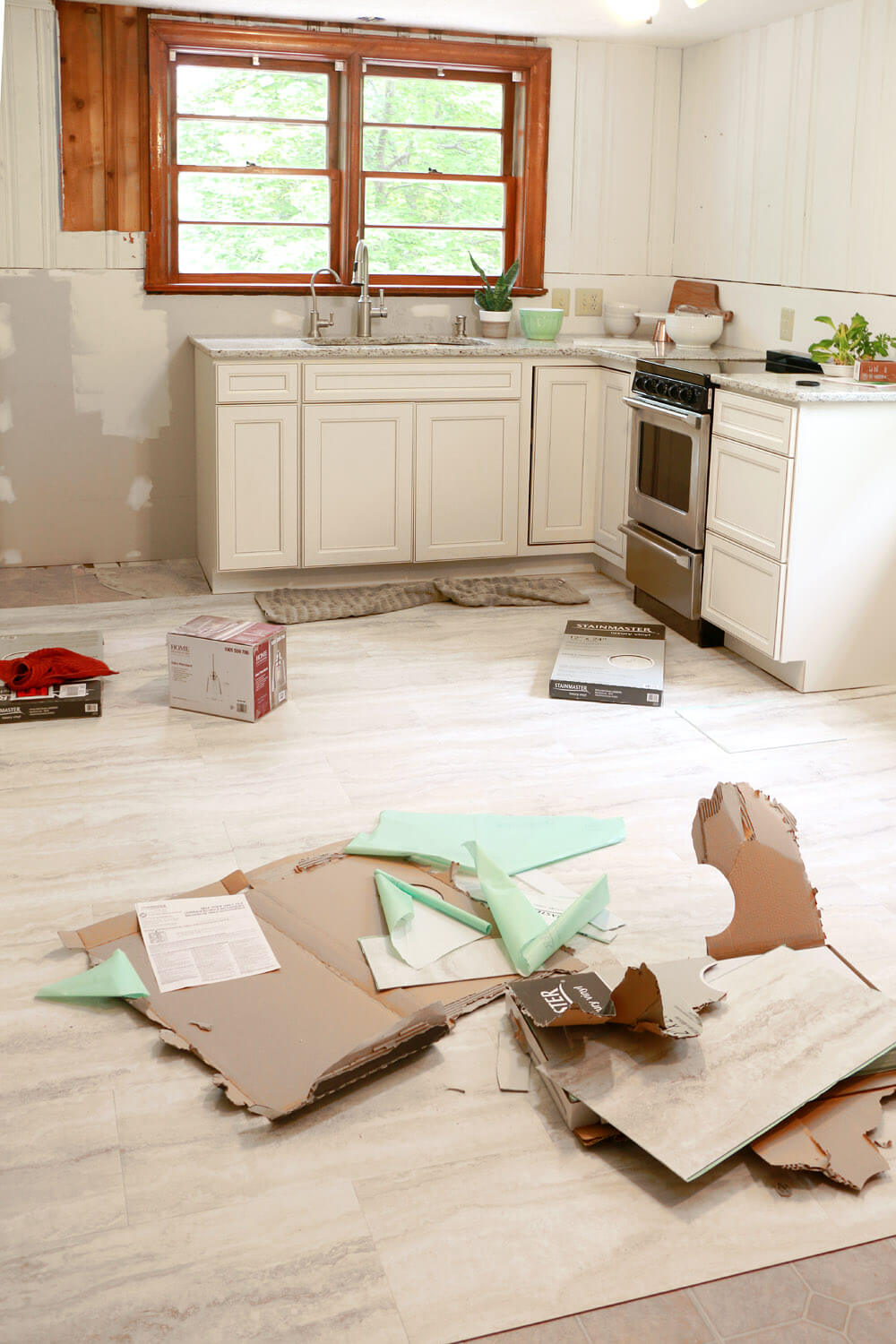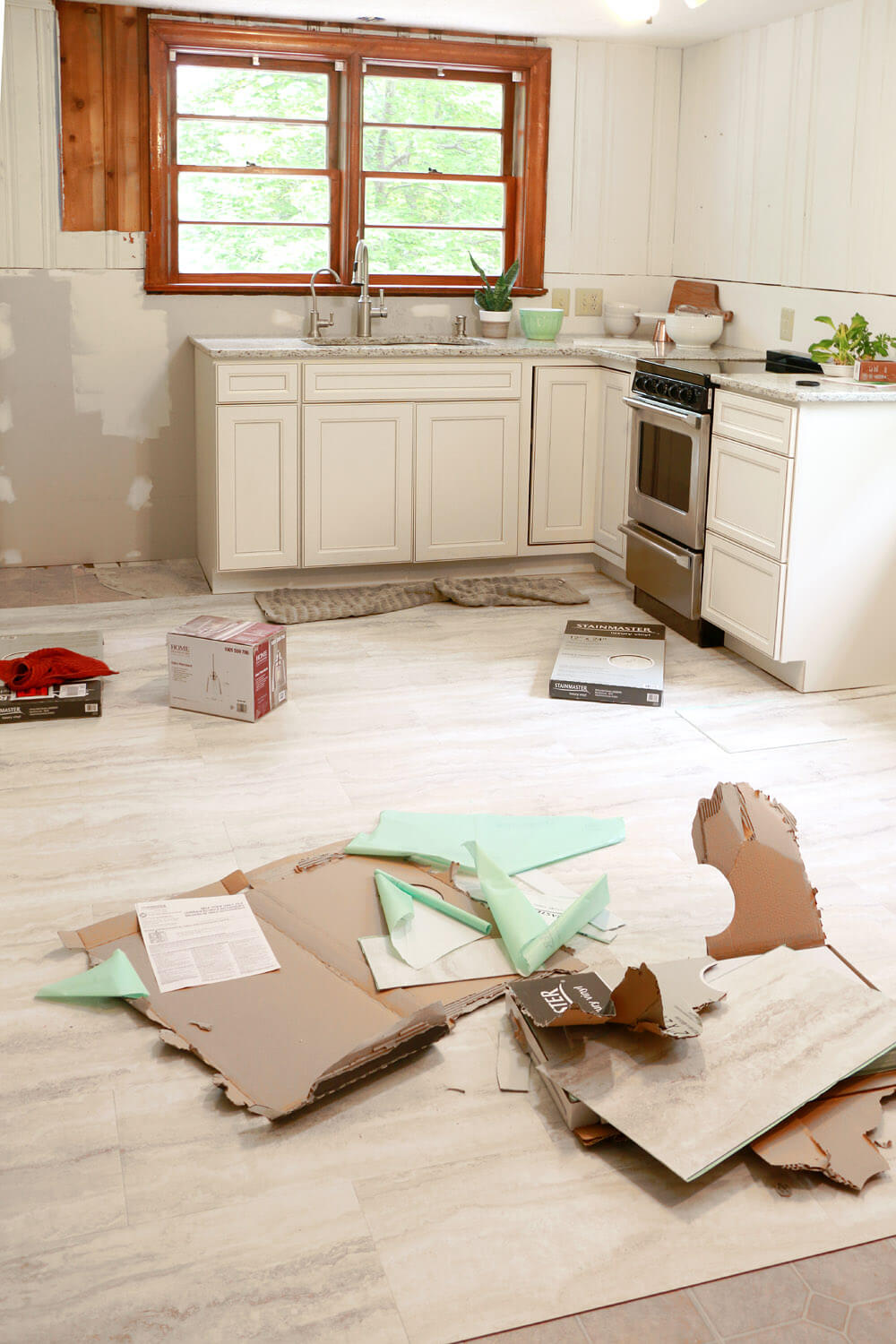 ***Update: Woop! I'm DONE! You can see the final reveal here.***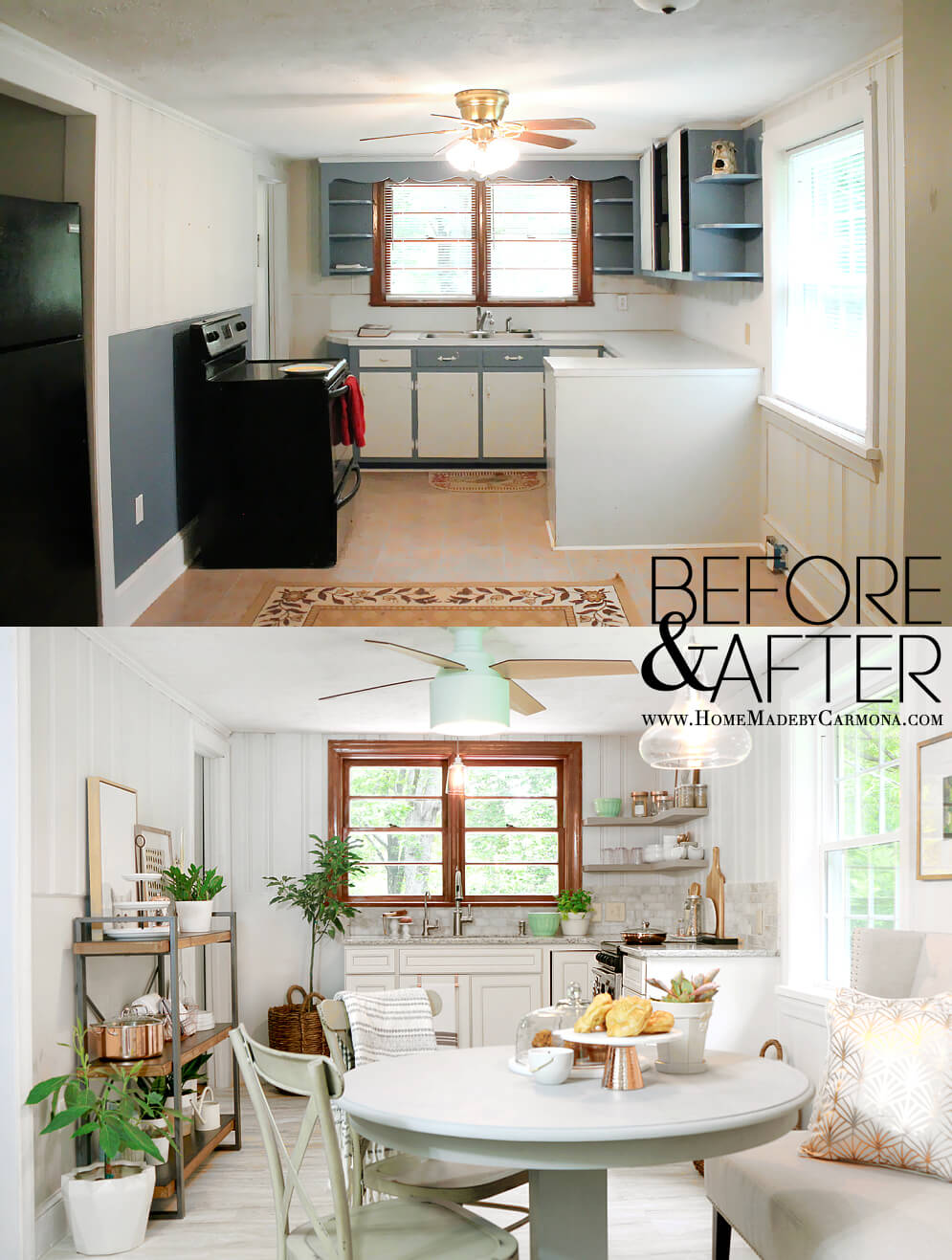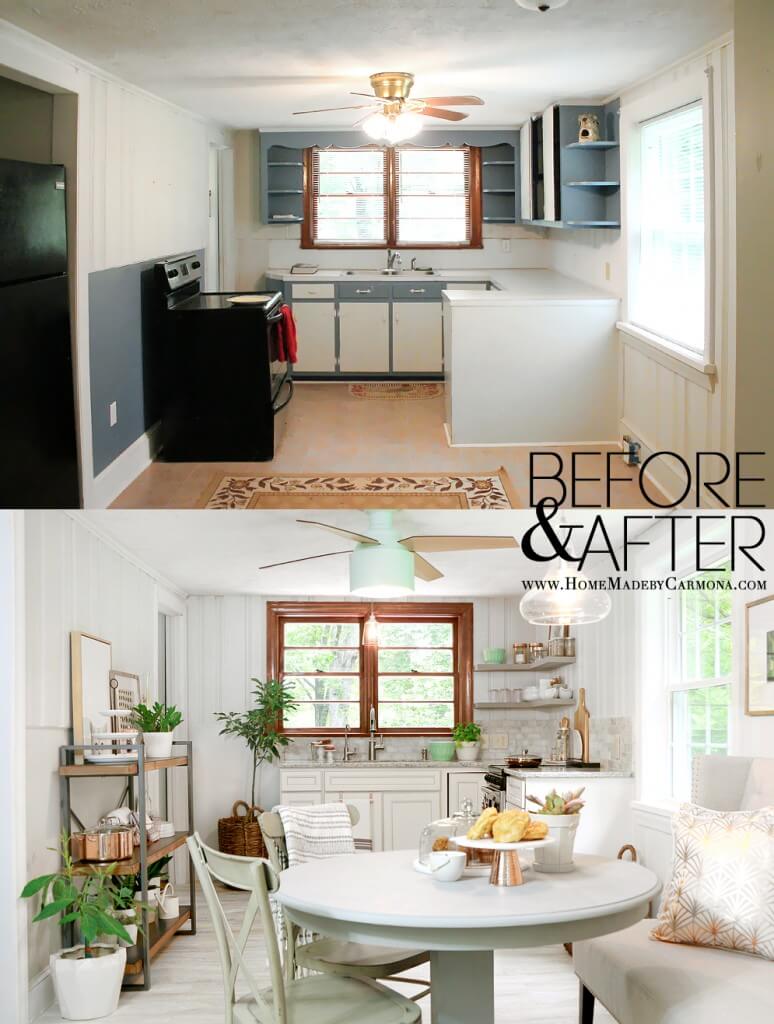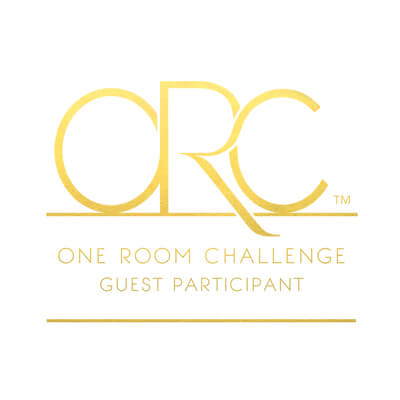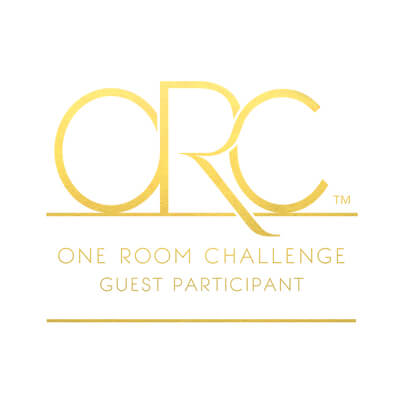 *This project was made possible by my awesome peeps at Moen. They weren't kidding when they said "Buy it for looks. Buy it for life." …I'm honestly loving it for both! I received product and compensation for sharing my honest opinions and my makeover.


[go_portfolio id="diy_gallery"]