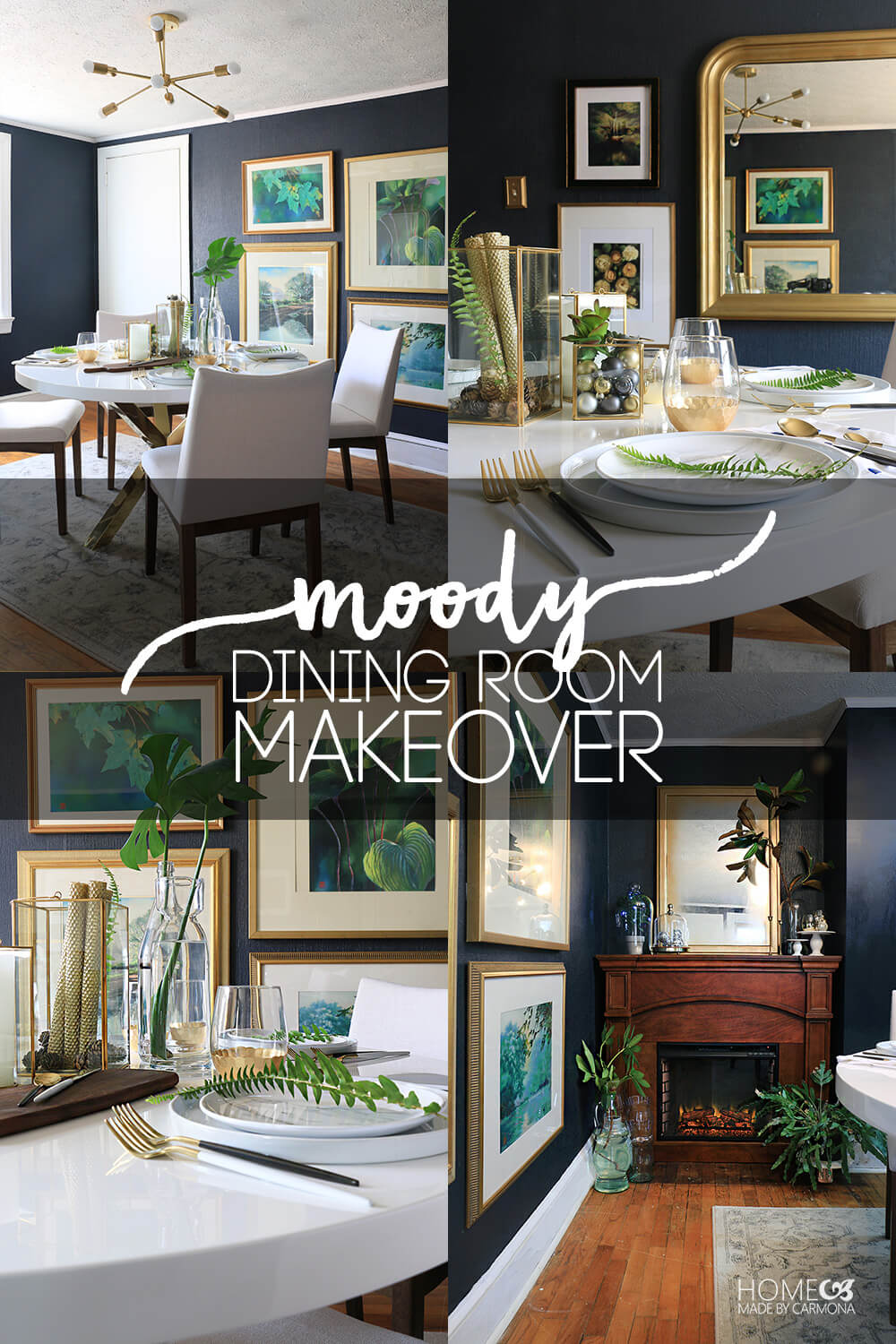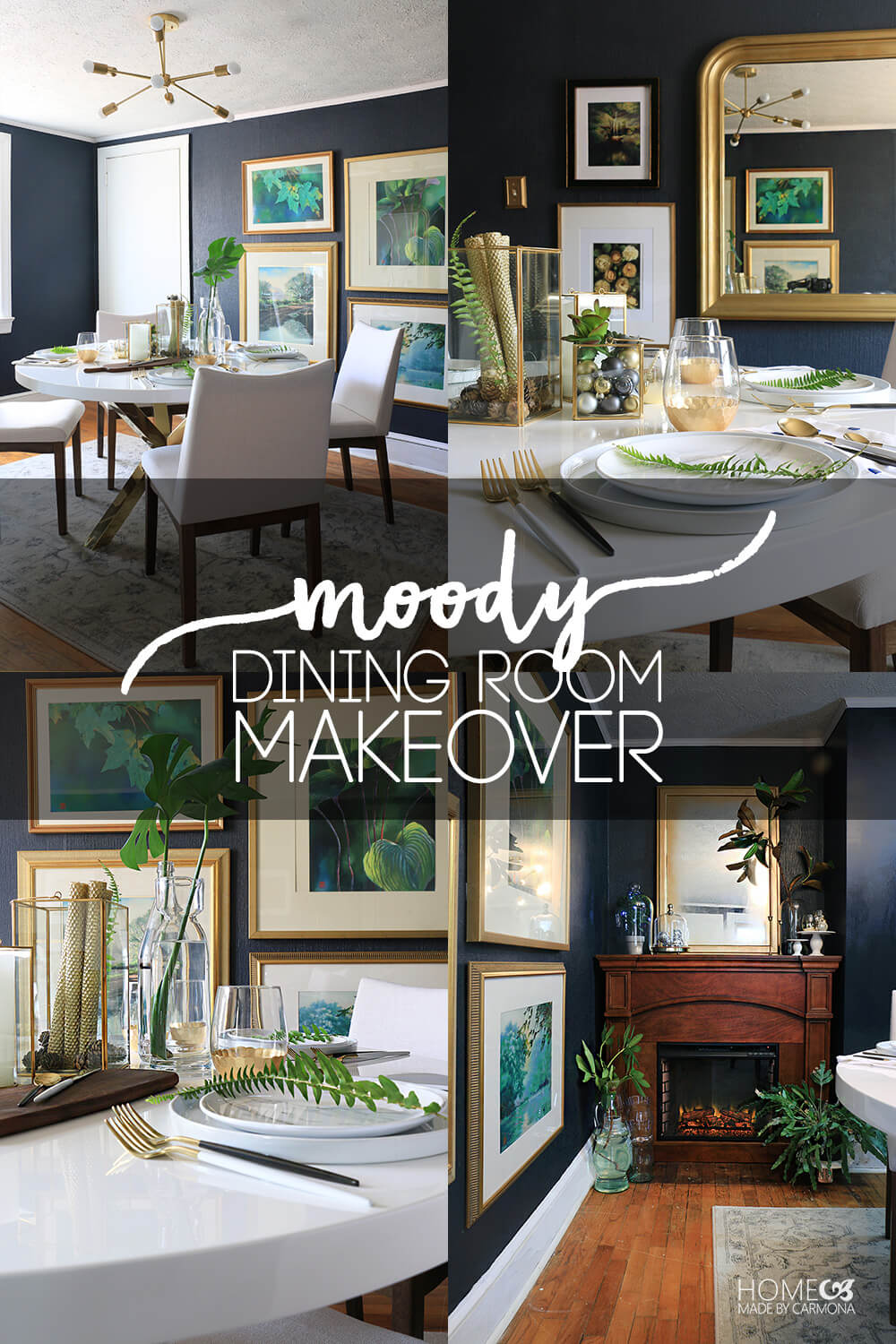 Whew, what a difficult One Room Challenge! Not because this was a tough room to decorate, or because it required a big remodel, nope…rather because in all 6 (actually 7) weeks we had to get it done, the items I ordered didn't arrive until a week or so ago. It was definitely a race to the finish…as a matter of fact, I am still missing a few small items, like the wooden doors I ordered. Oh well,my guest house dining room will continue to develop in the weeks after this challenge, but that is normal.
It was definitely a race to the finish…as a matter of fact, I am still missing a few small items…
I hope my airbnb guests will enjoy the cottage dining room. This was the last of the 'worst' spaces in the cottage guest house. There are still a few rooms that need some minor decorating, but nothing hideous like this space was. Let me remind you what the 'before' looked like: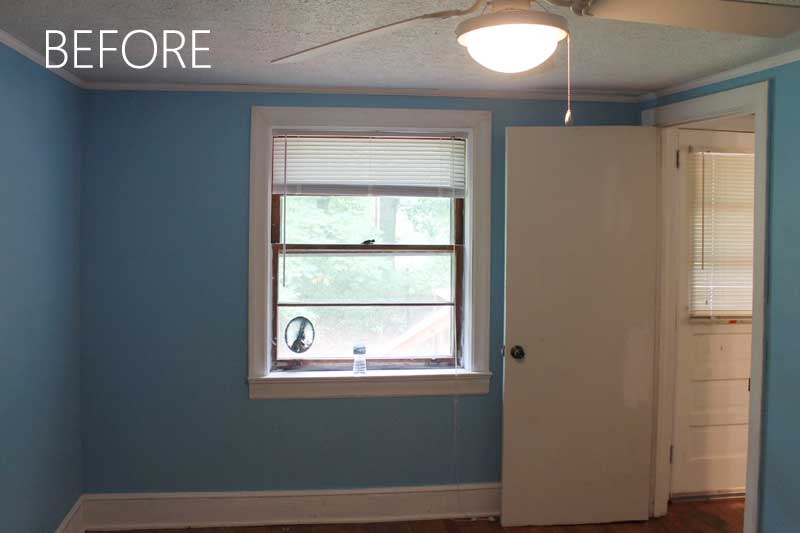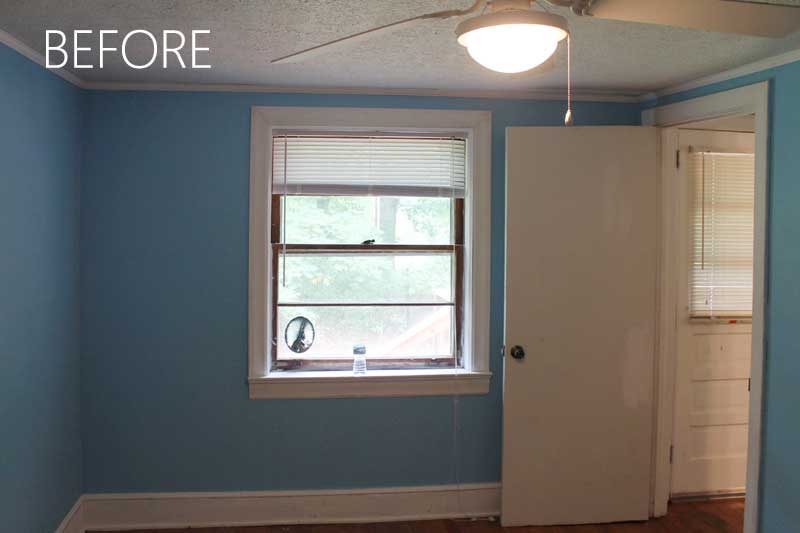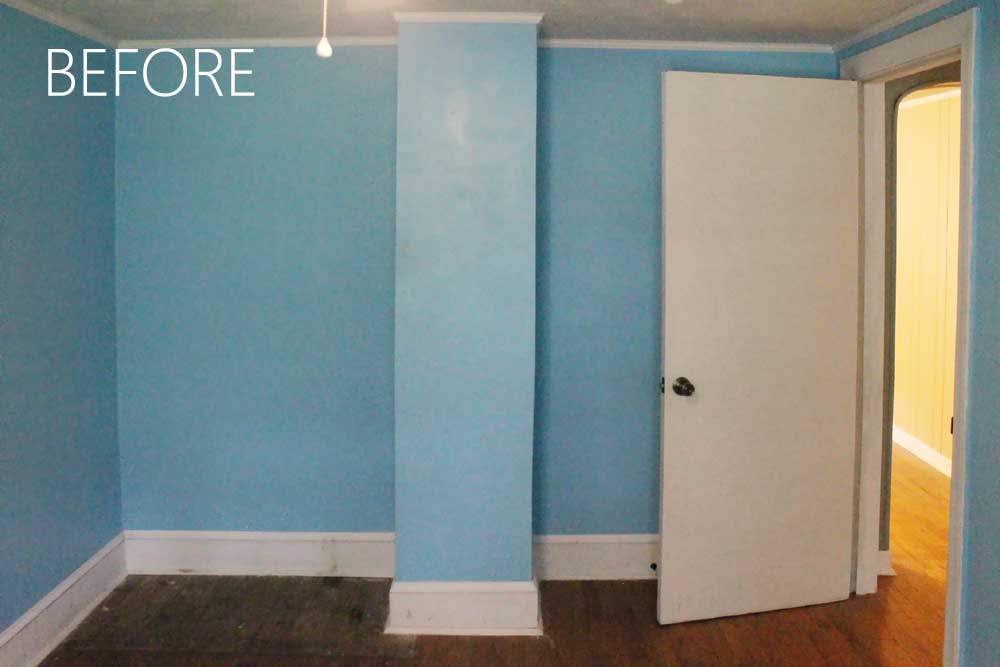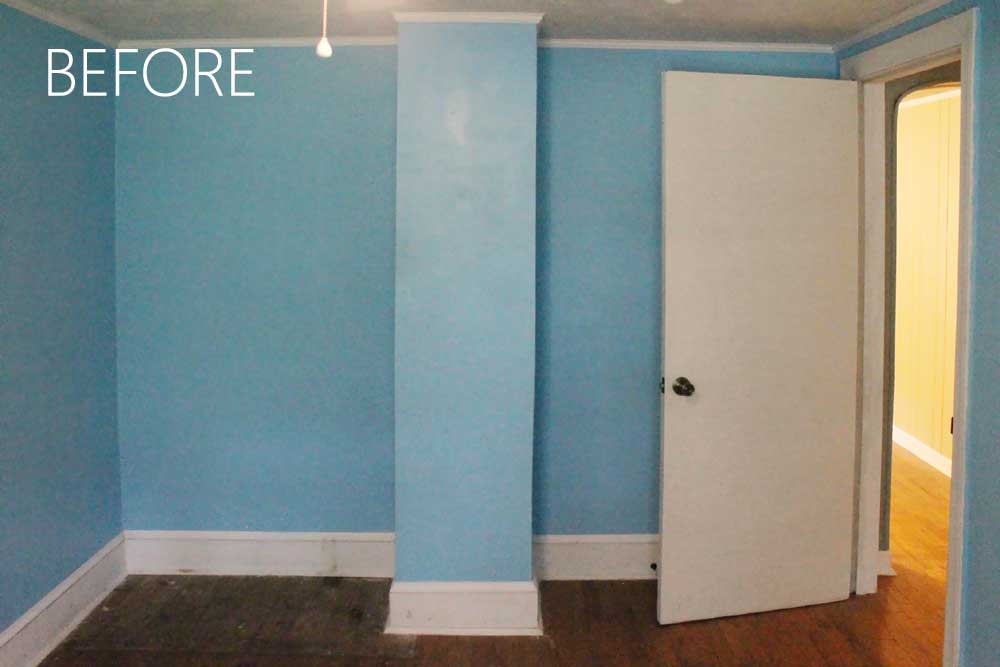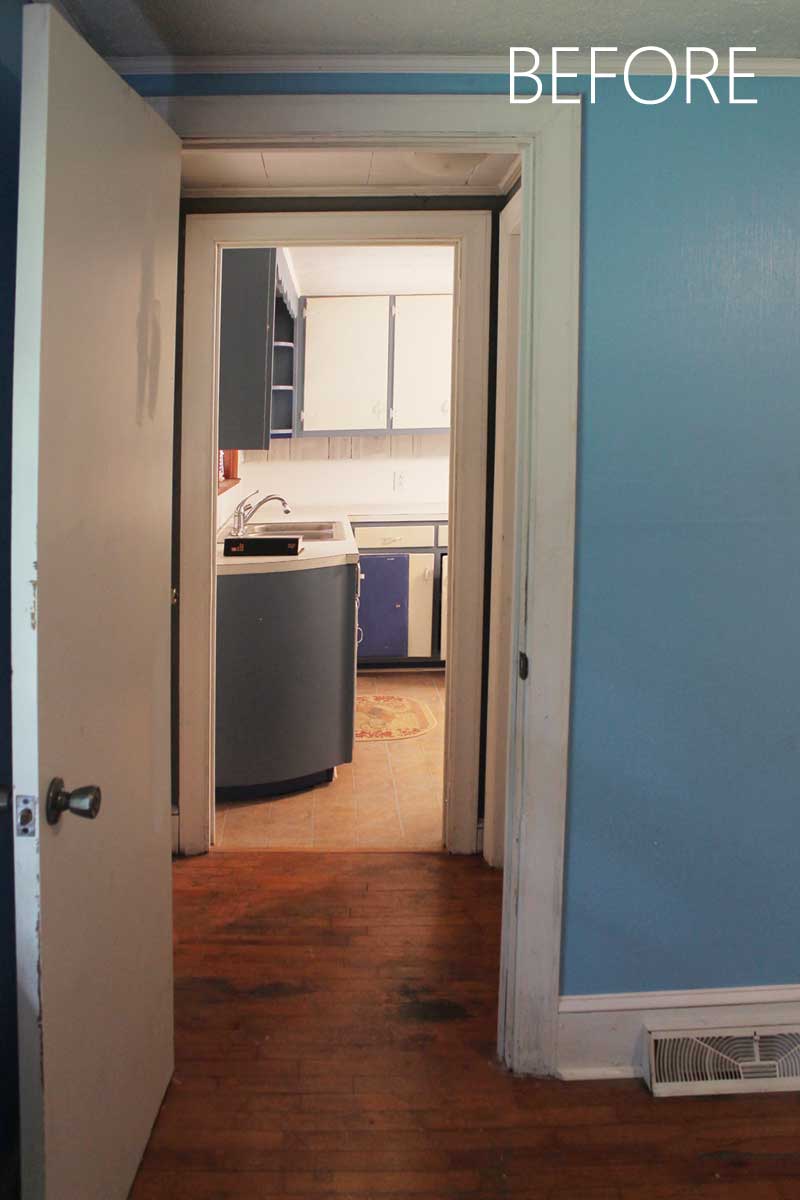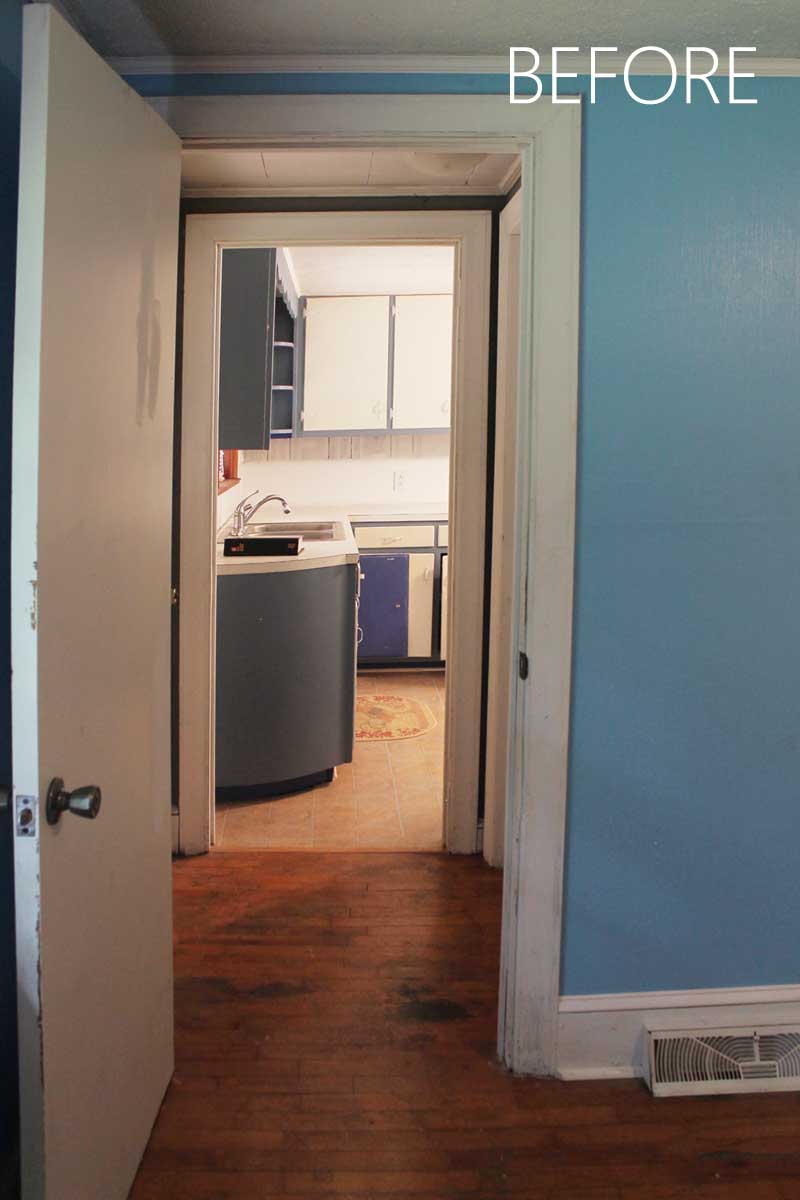 Not a pretty sight. Not to mention that it is a small room and no good way to remove walls or even extend openings. But that's okay, because good things can come in little packages!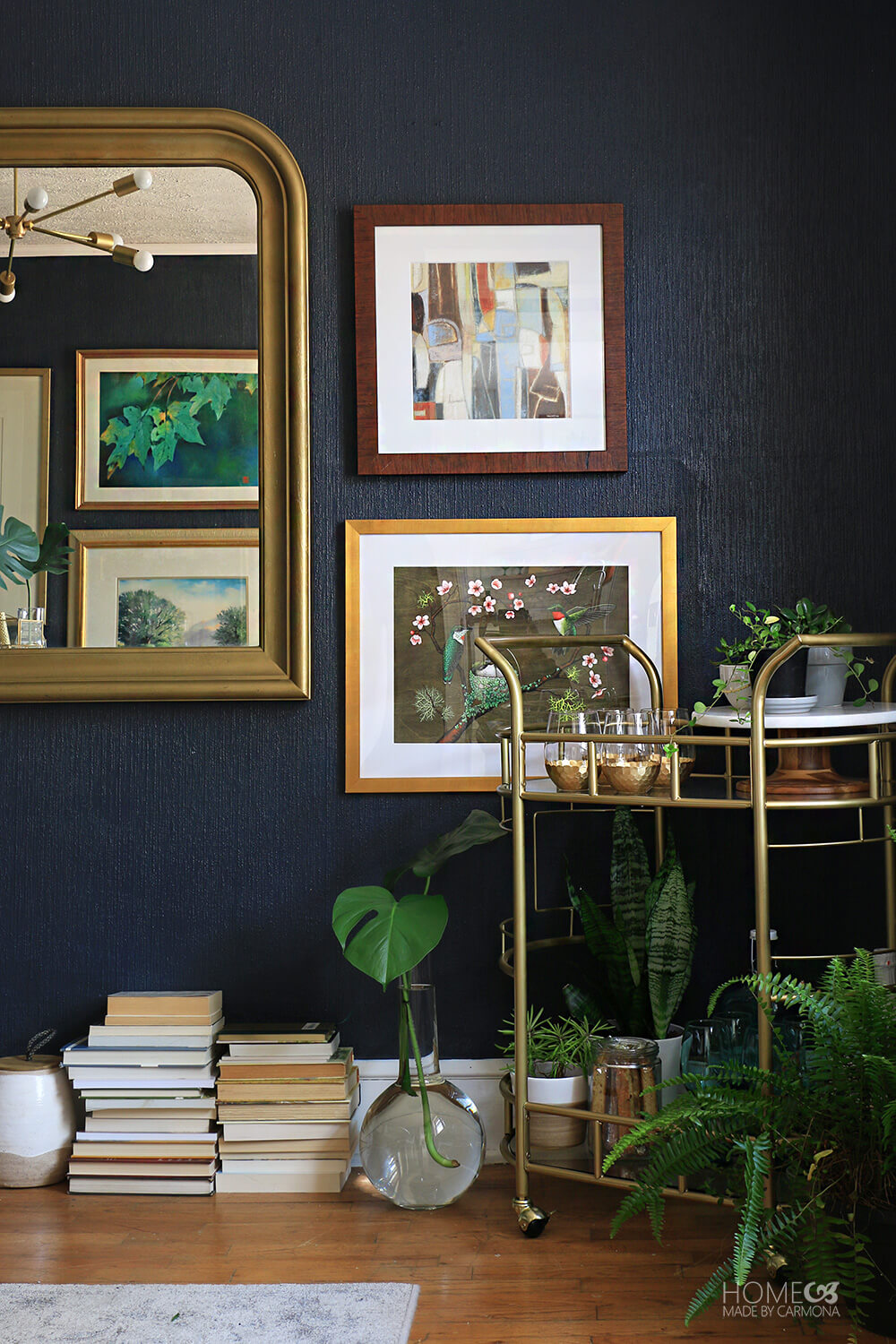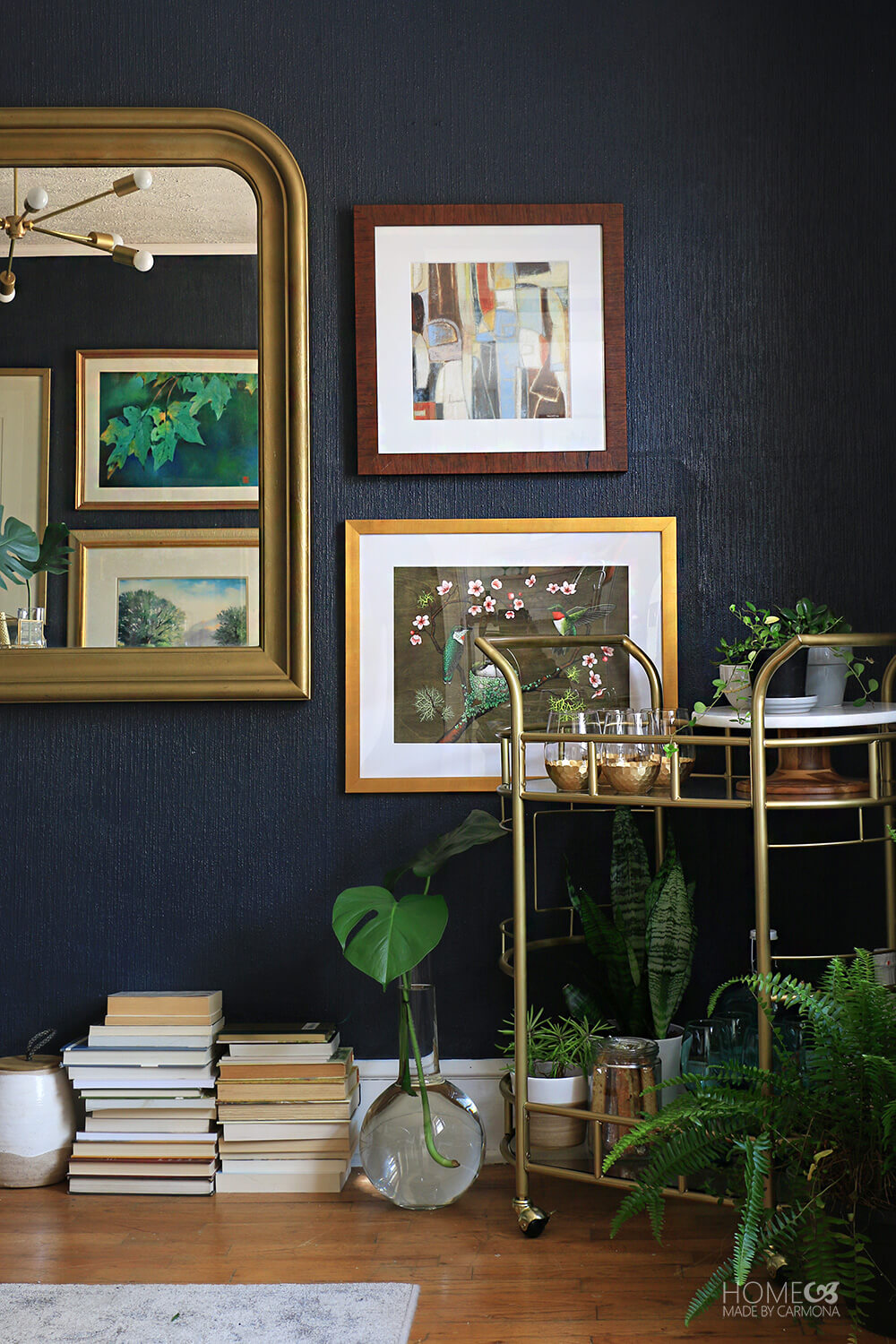 My property is 16 acres of wooded bliss, but those beautiful woods cast quite the shadow on the backyard of the cottage, so this back room can be quite dark. I love being able to see all the trees out back, and I like that there is a line of trees that provide privacy between the main house and the guest house in the summer months, so rather than trimming back the woods I decided to embrace the dark space.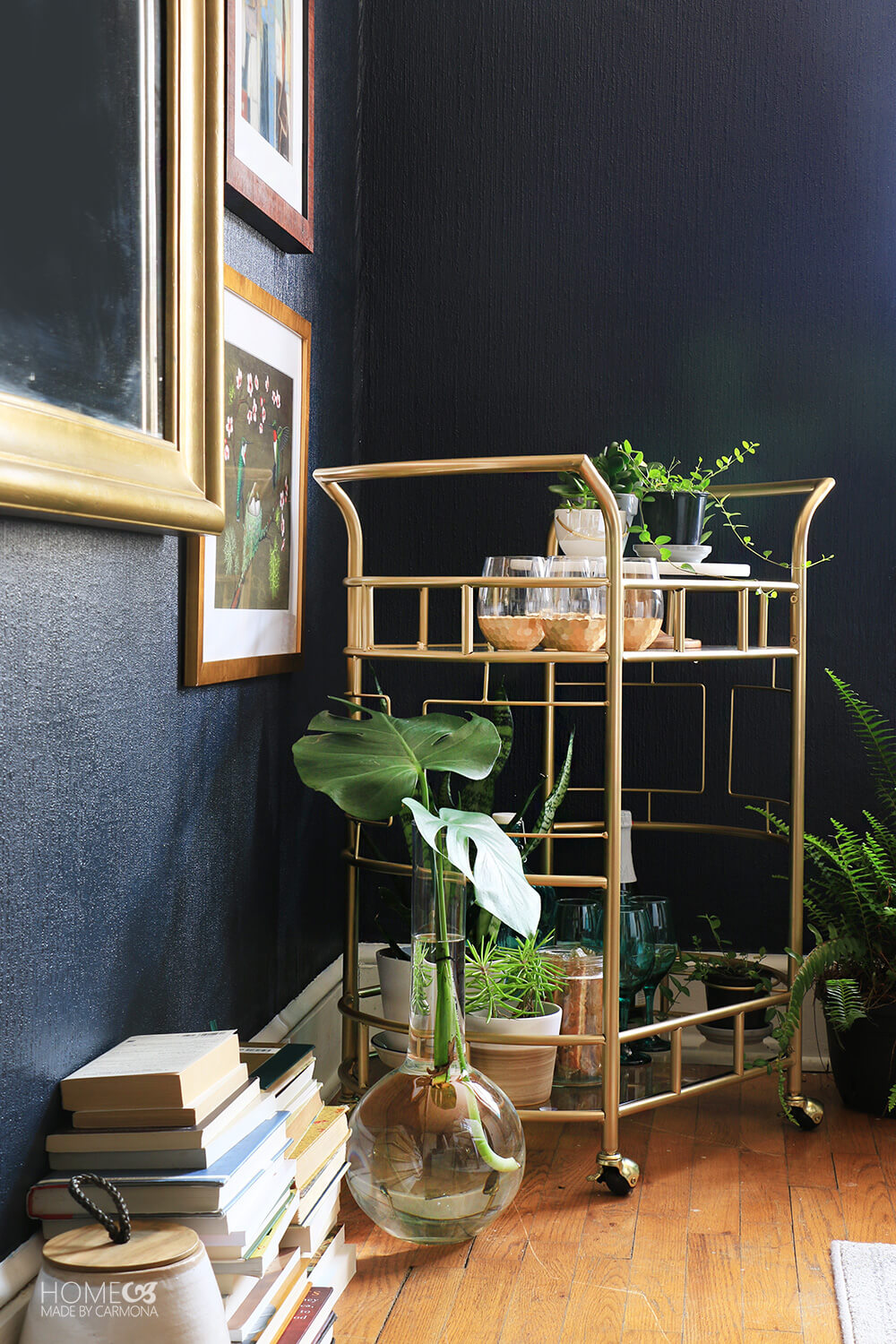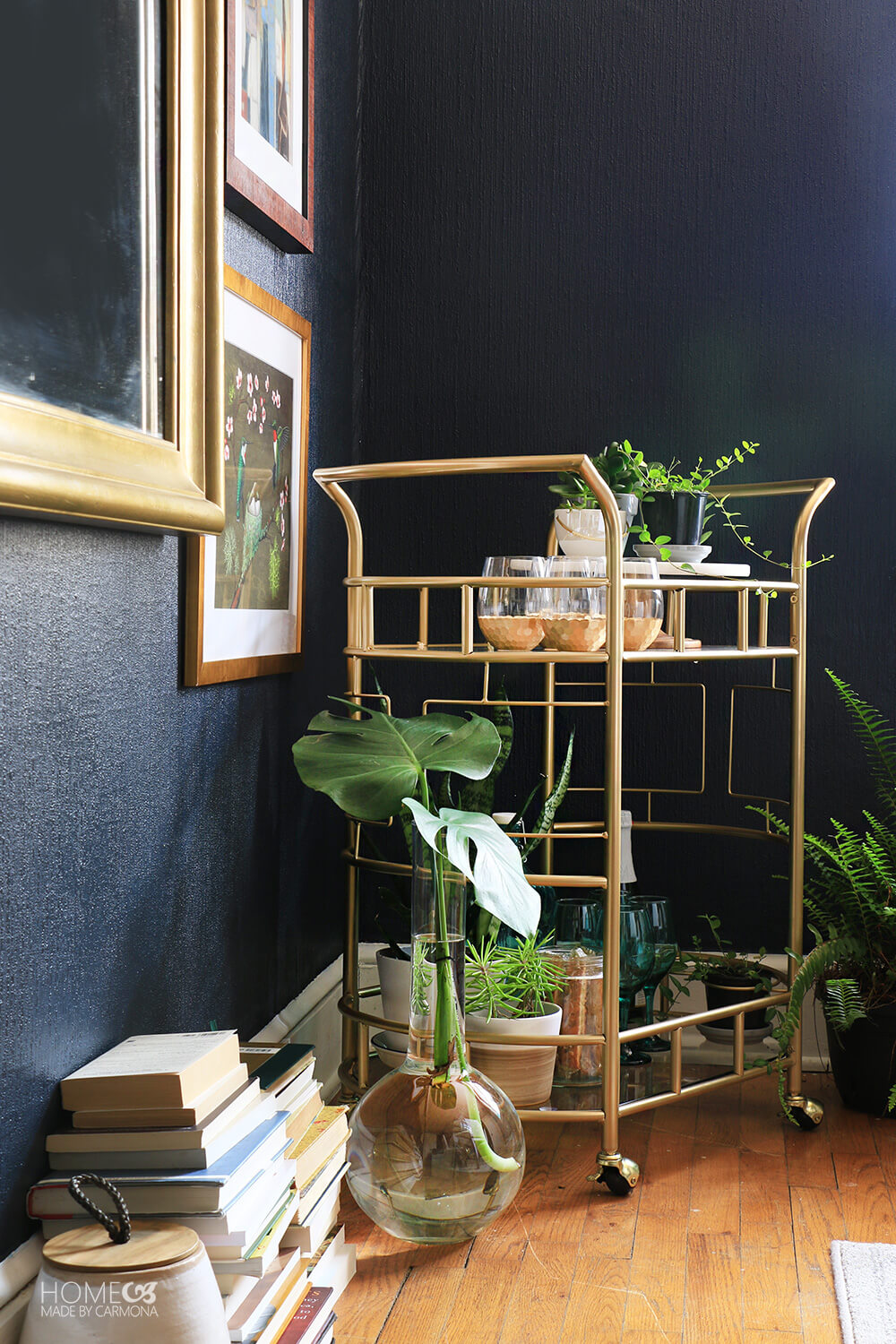 Considering it is already a naturally small and dark space, it probably seems counter intuitive to go with such a dark color on the walls, but when I say I've decided to embrace the moody elements of the space I meant it!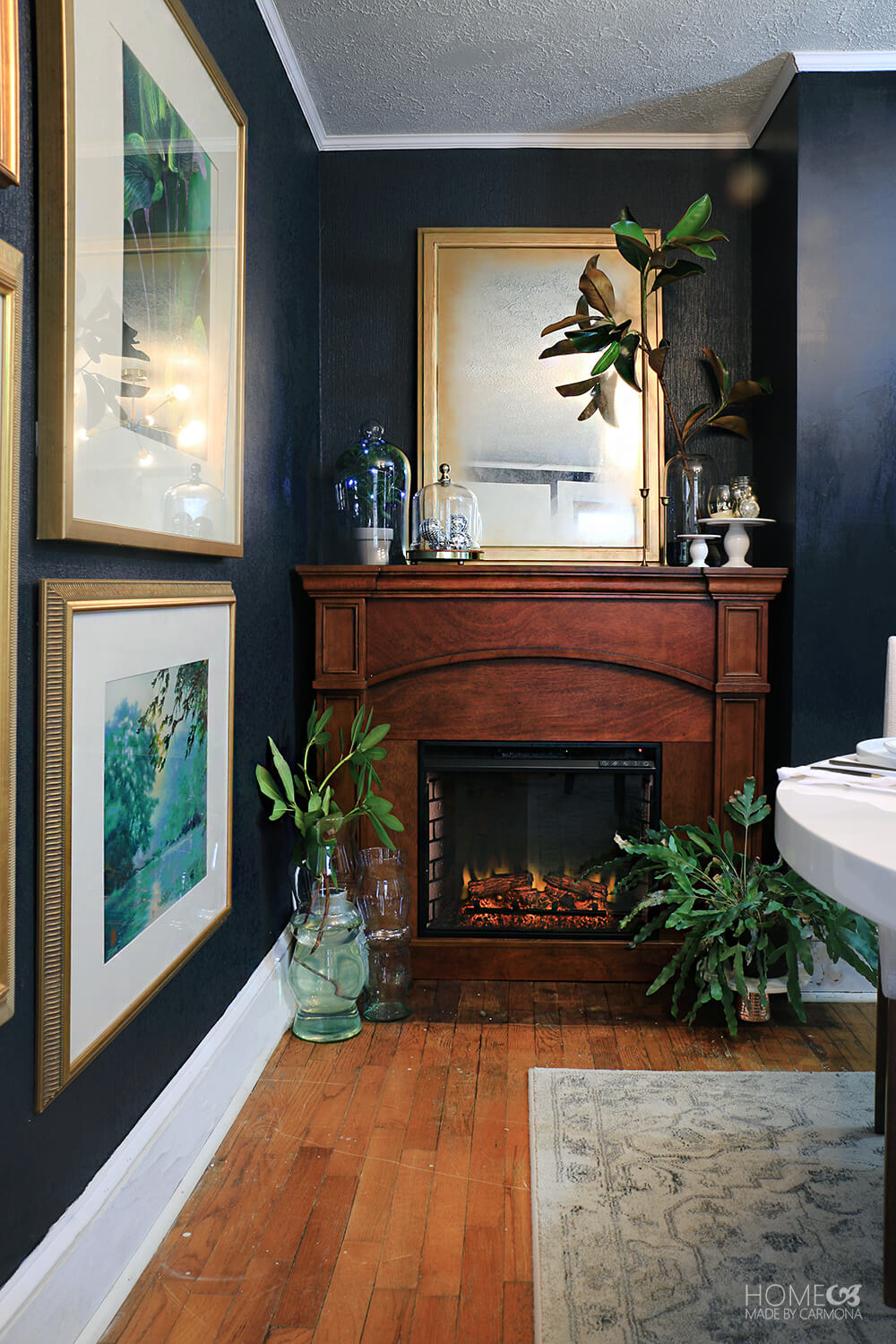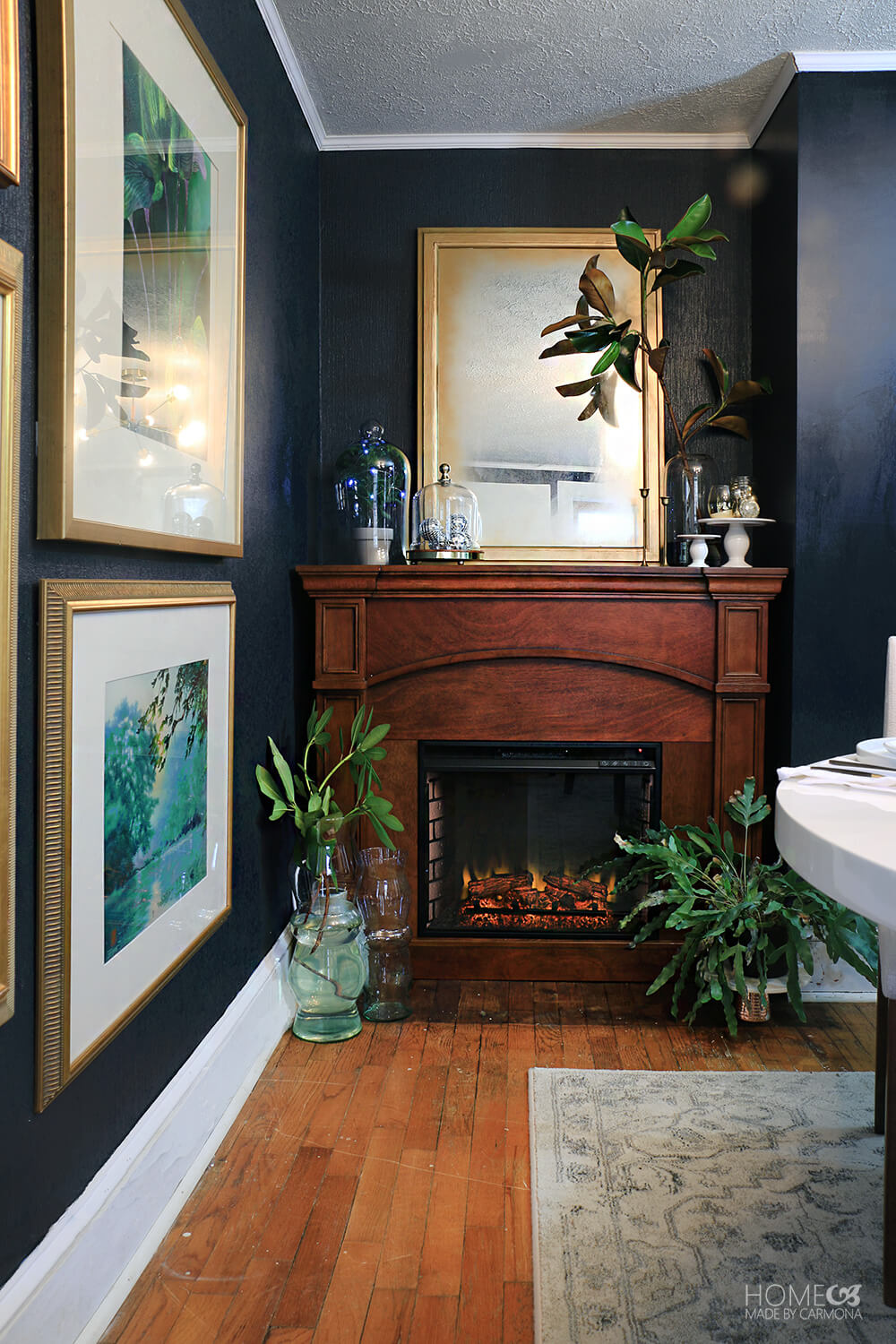 I actually love the moody vibe. To keep it from feeling dark or depressing in the space I made sure there were plenty of sparkly gold elements, large scale art to break up the wall color, and of course adequate lighting.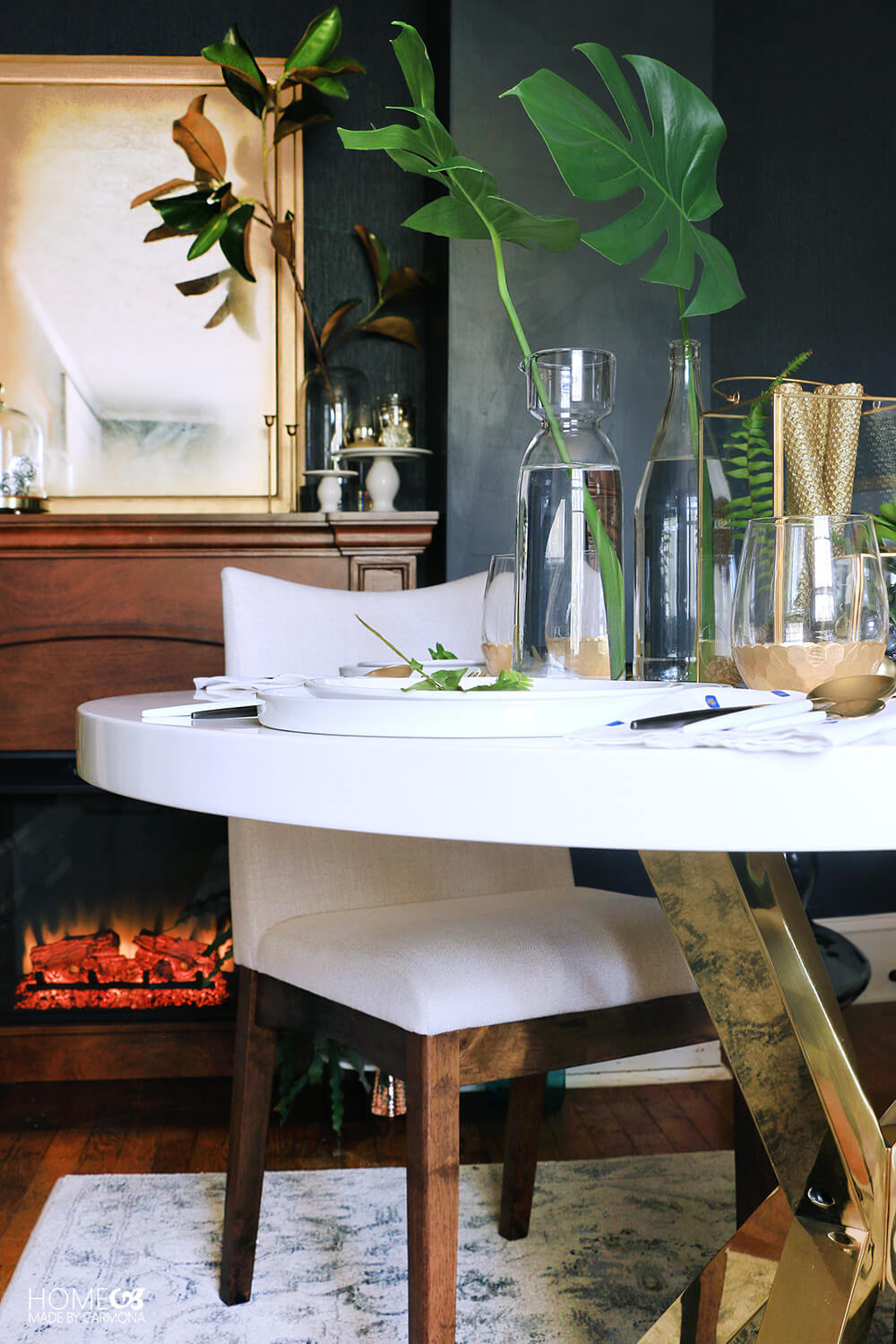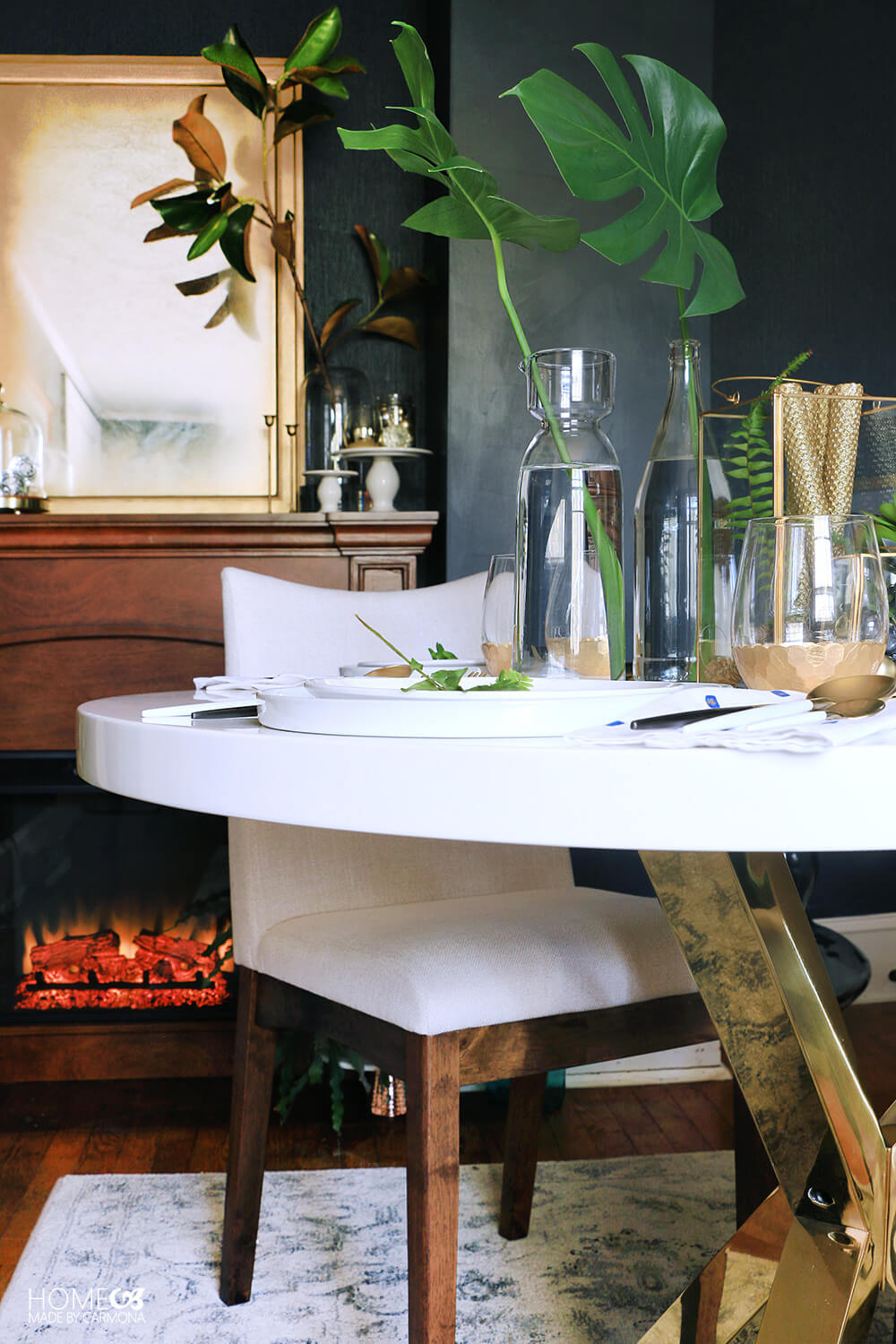 The previous light fixture wasn't helping things at all, it was an awful outdated one-bulb ceiling fan. As soon as I replaced it with this gorgeous sputnik light fixture from MODCREATIONStudio, the room not only lit up, but it got an entirely new lease on life. Oh my goodness guys, it's perfect.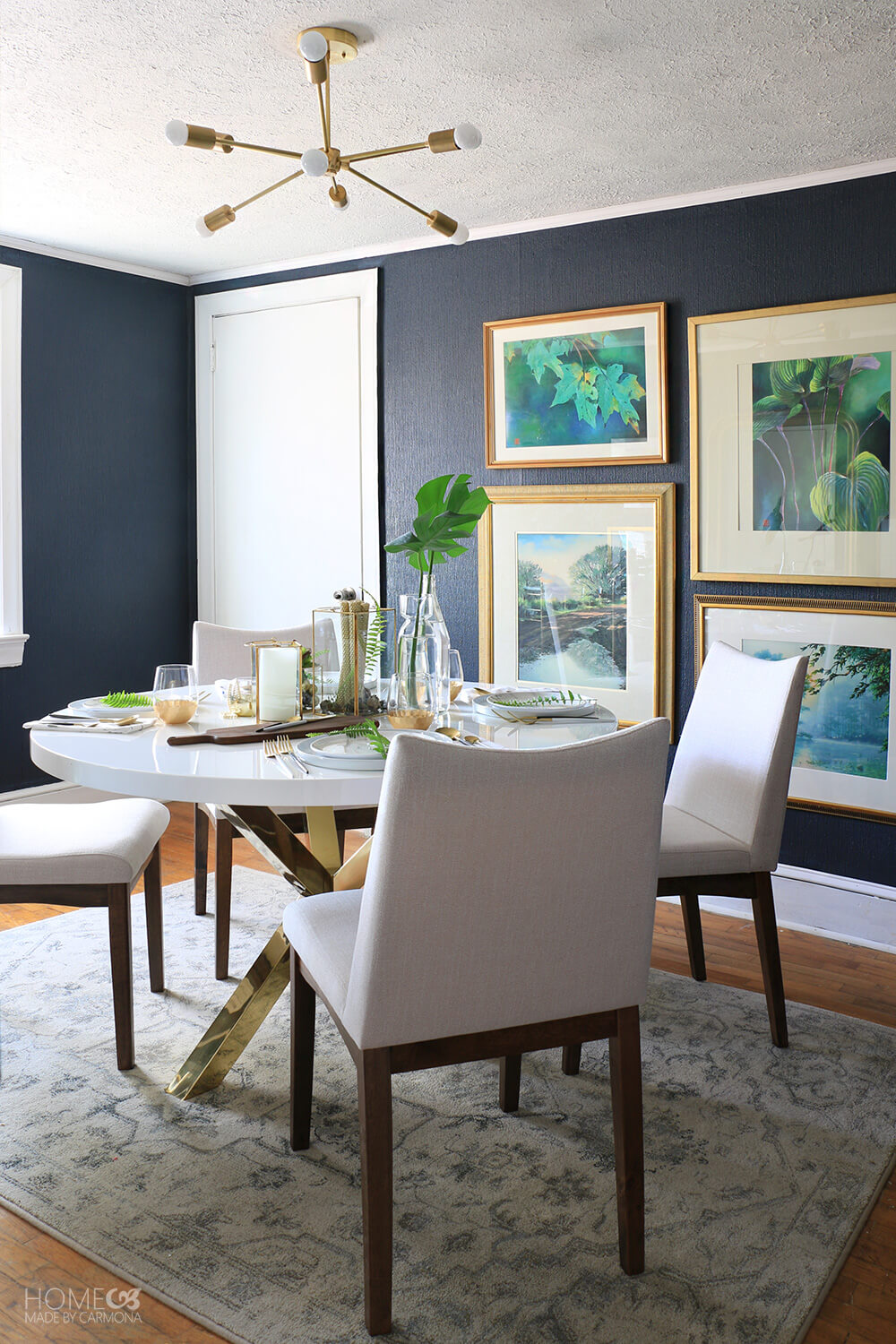 I also choose to go with a white topped high gloss lacquer dining table, and white chairs to keep things light and filled with contrast. The best way to embrace the dark color I painted the walls is to highlight it with contrasting pieces, and although I was also considering some beautiful grey tufted dining chairs, they just didn't pop in the space.


I really love the dining room table, and since it wasn't my original choice I was a little worried about how it would look. I just couldn't do justice in my photography to that lacquered top…it is magnificent! It reflects everything on it and becomes a feature in of itself.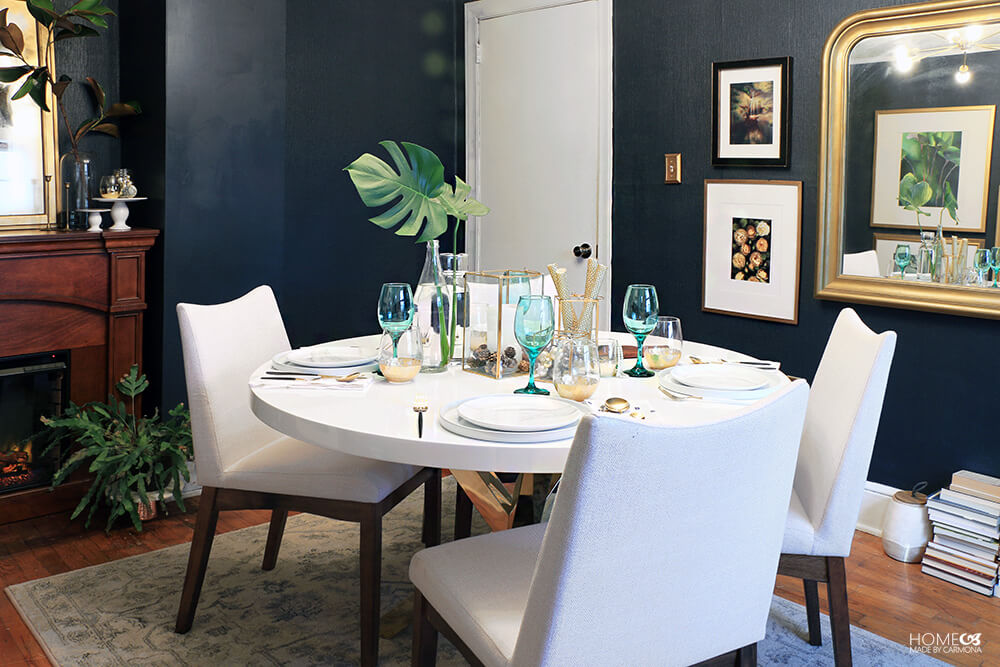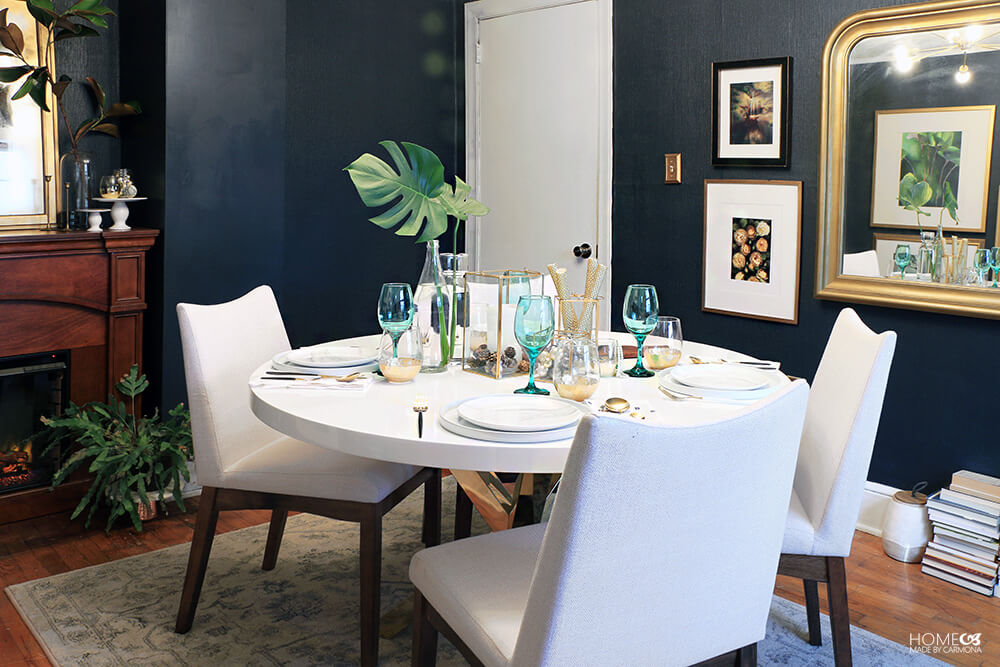 I didn't want to take away from the chic style that glossy tabletop offered, so I simply gave it something sparkly to reflect! My gold Better Homes & Gardens brand lanterns and honeycomb glasses take the sparkle and shine to a whole new level. Oh, and how awesome are those marble plates?? The great thing about the plates is that they are melamine, so my kids can't break them. Practical and pretty, now that's what I'm talking about.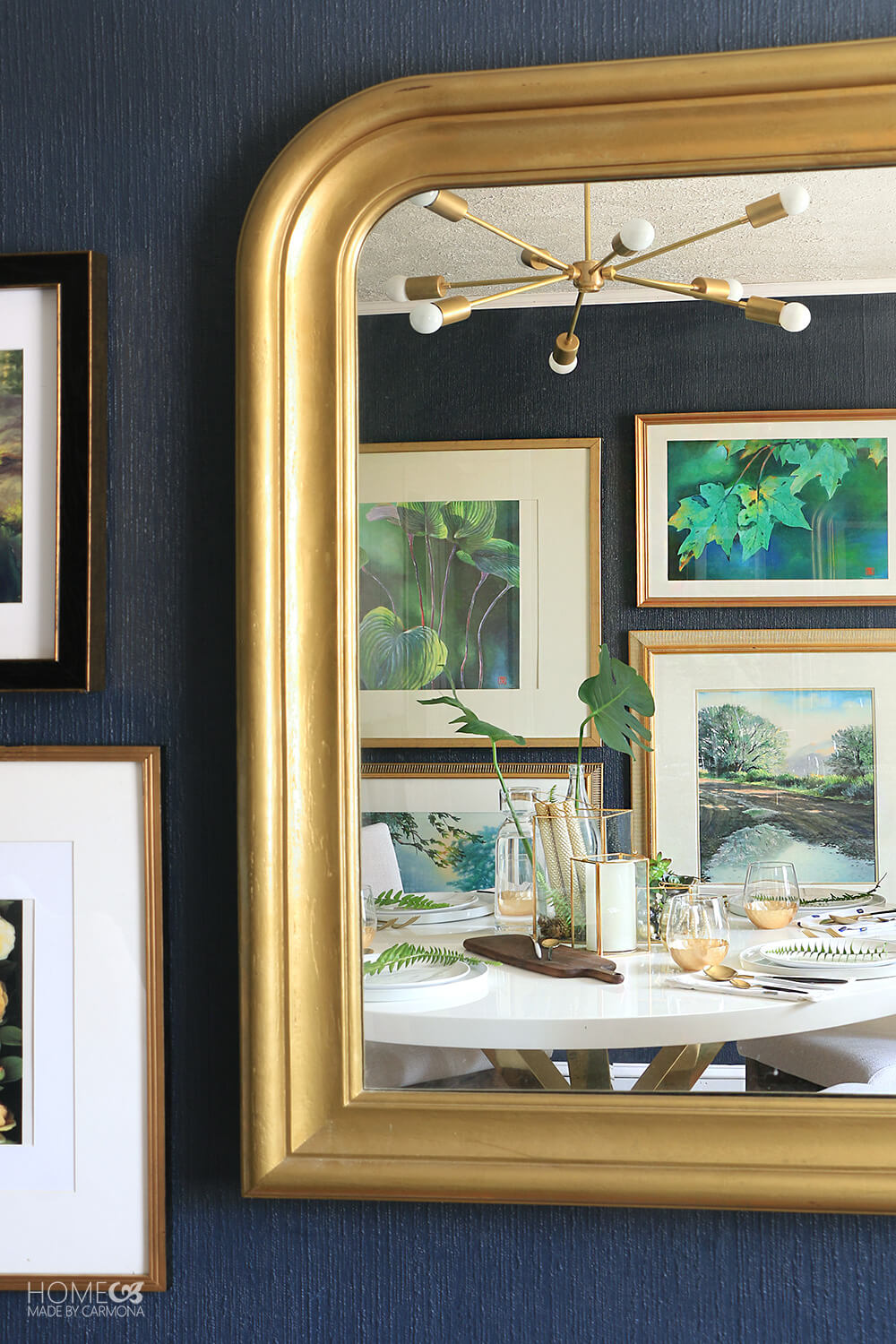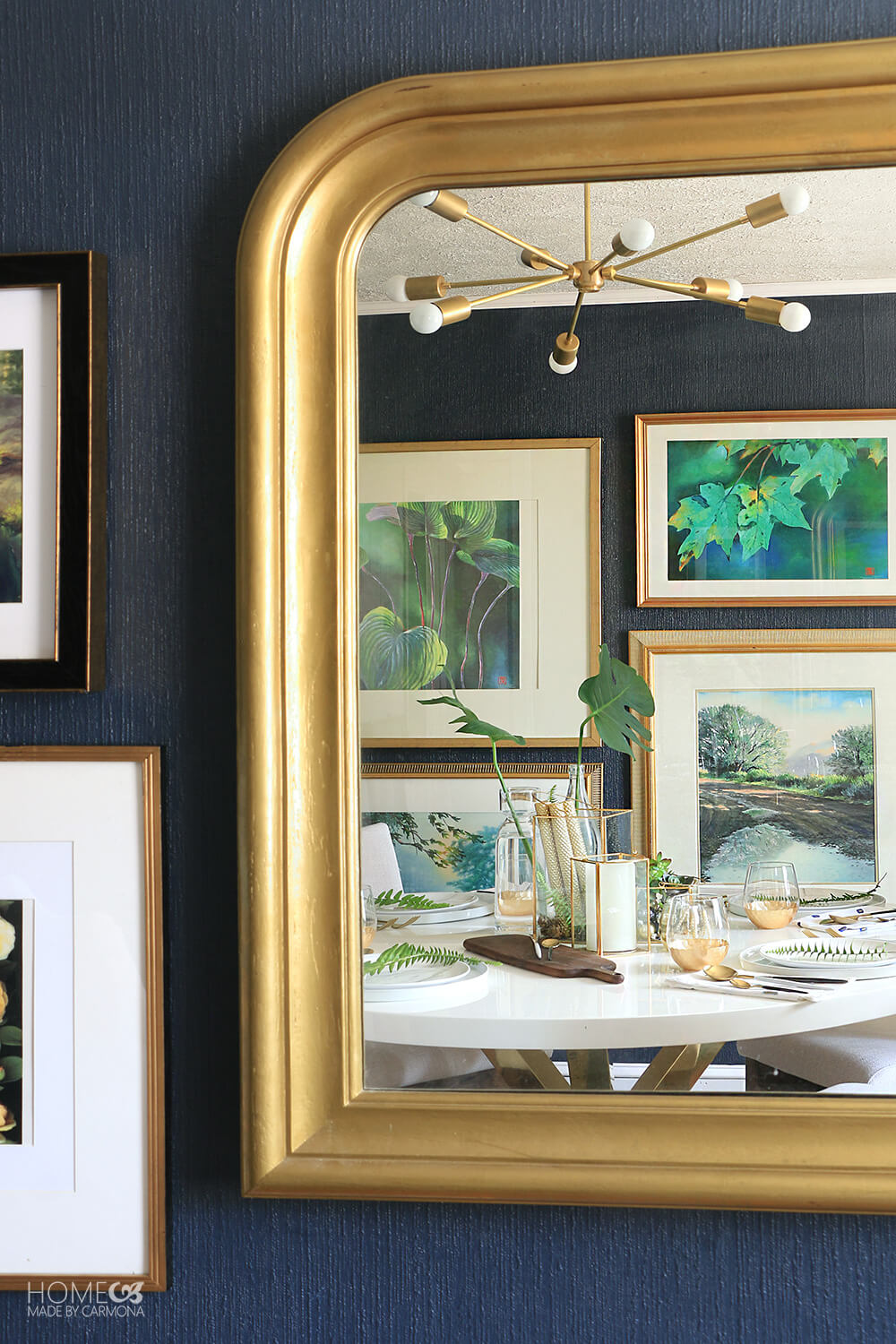 Last week I shared these items all gussied up for Christmas and showed you how to make stunning holiday tablescape on a budget. You'll notice I still left a few of the Chrismtas-y pieces there.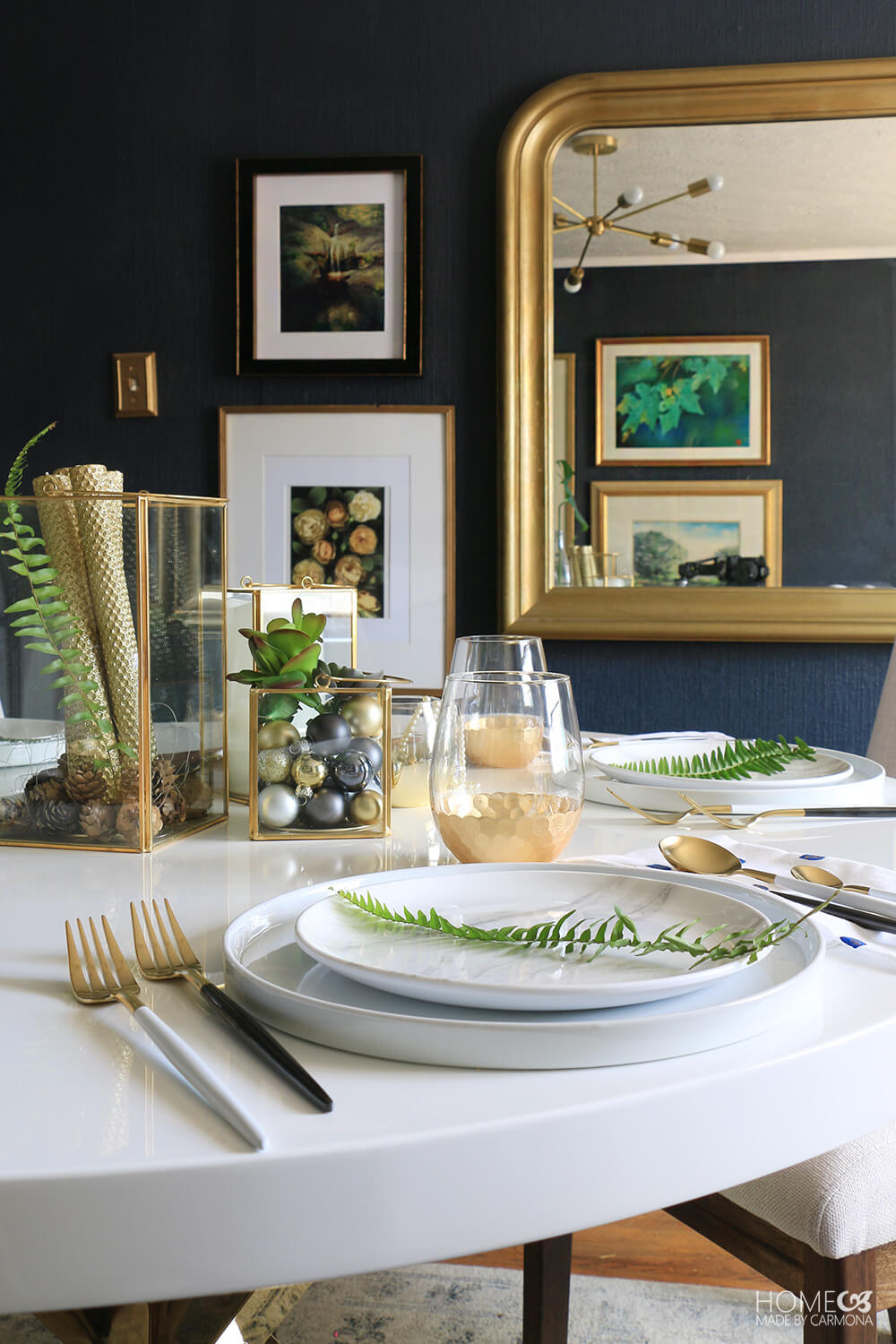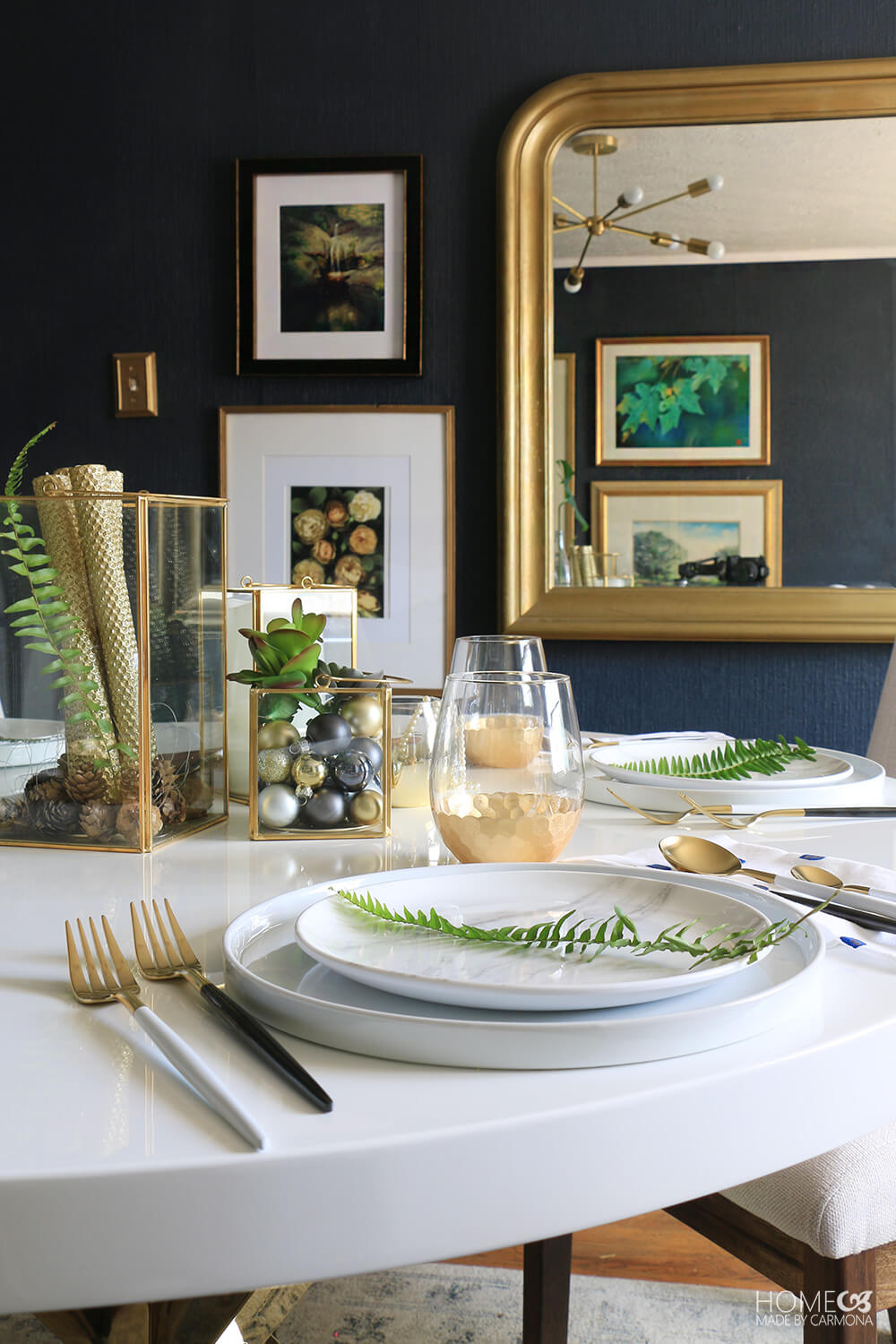 Then there is that gold Lekoch flatware… I've wanted gold silveware forever. When I saw their black handled gold set, it was love at first sight. Until  I saw their white handled gold set, and then their blue handled set… haha, I wanted them all, but I finally decided to mix and match the black with the white and keep it simple. Now I wish I had mixed in some of the blue anyway (it is an beautiful bold hue).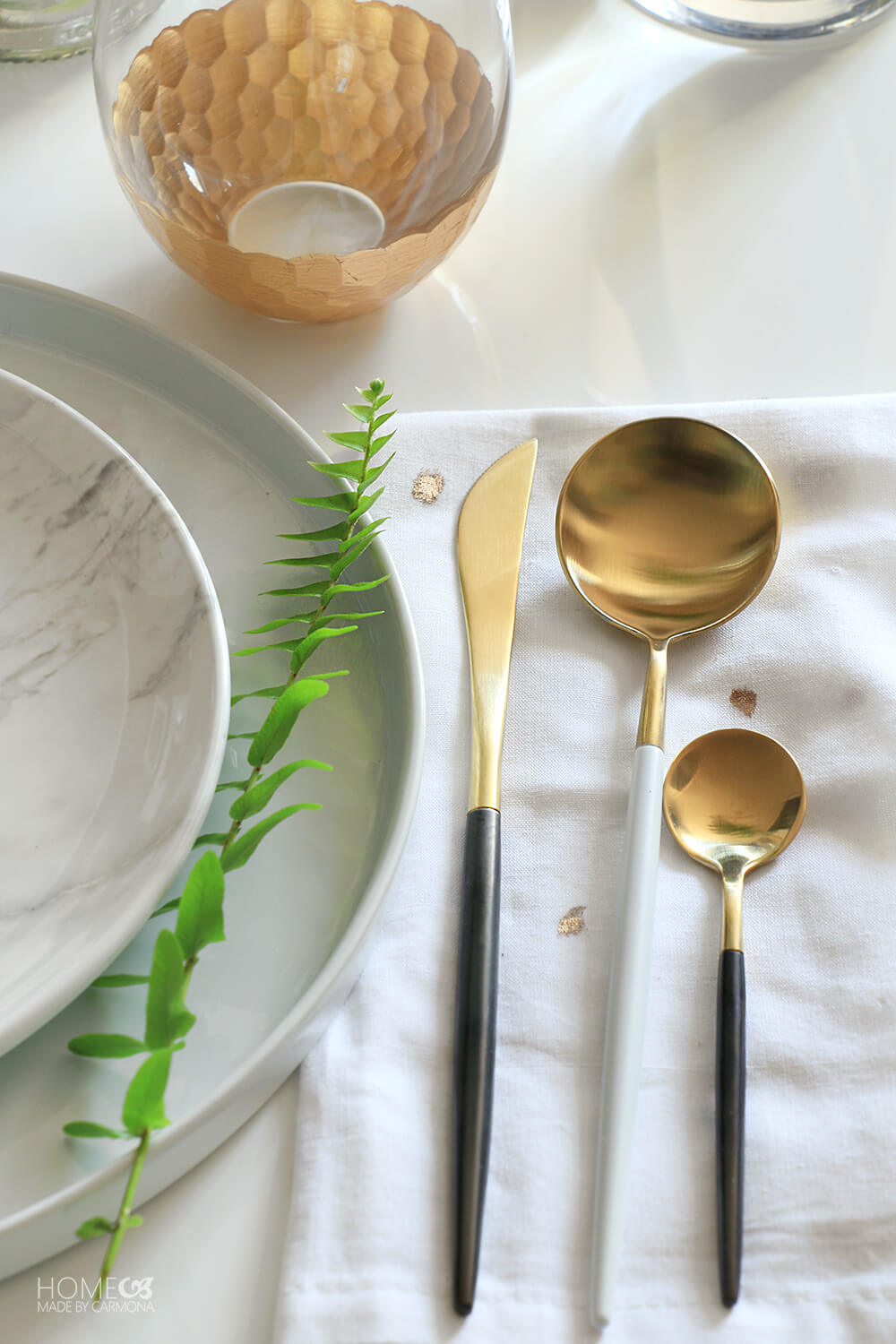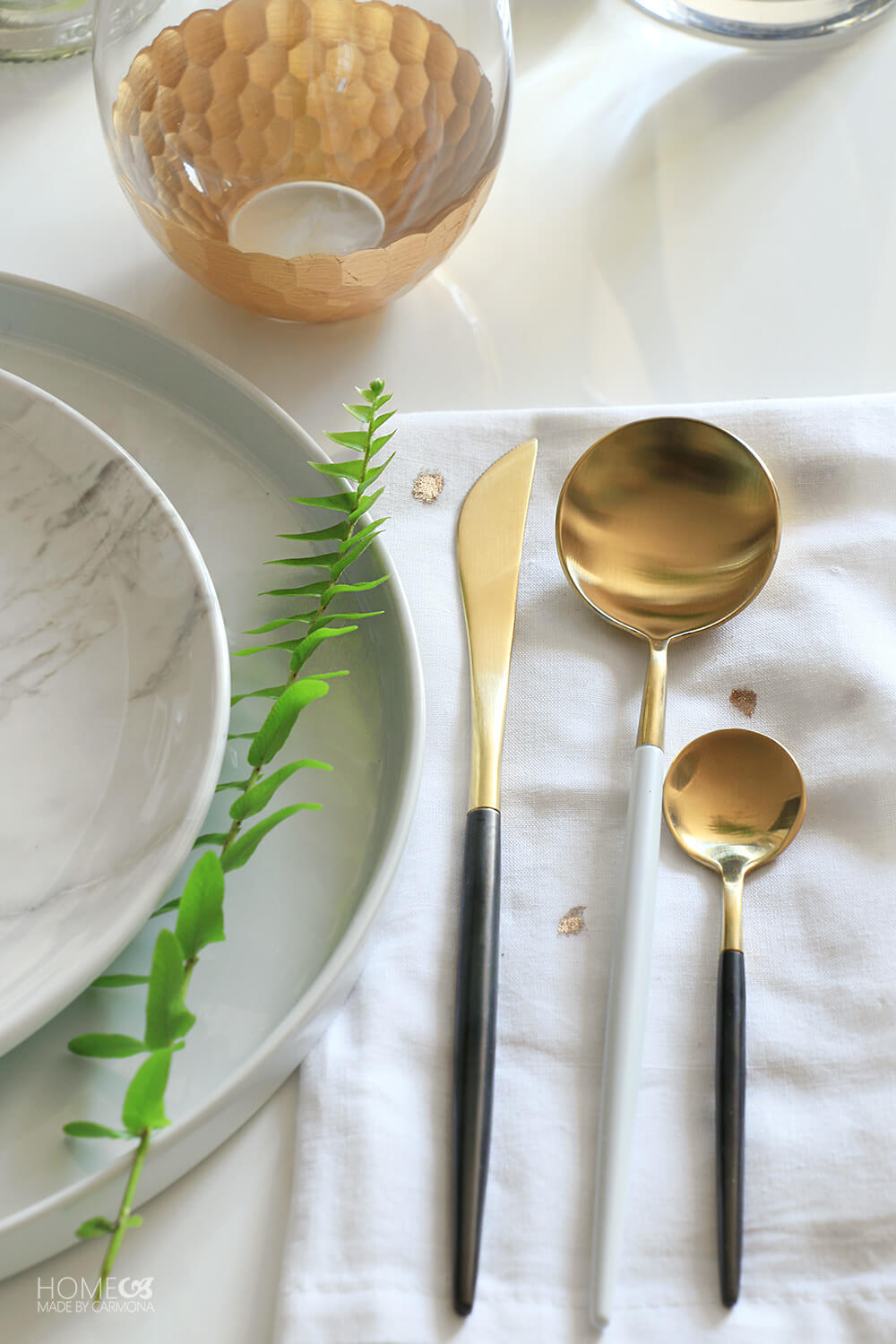 If you haven't noticed yet, the entire theme of this space is moody with pops of color, contrast, and green plant life. I didn't just fill this room with live plants, I also echoed natural elements and plant life in the art.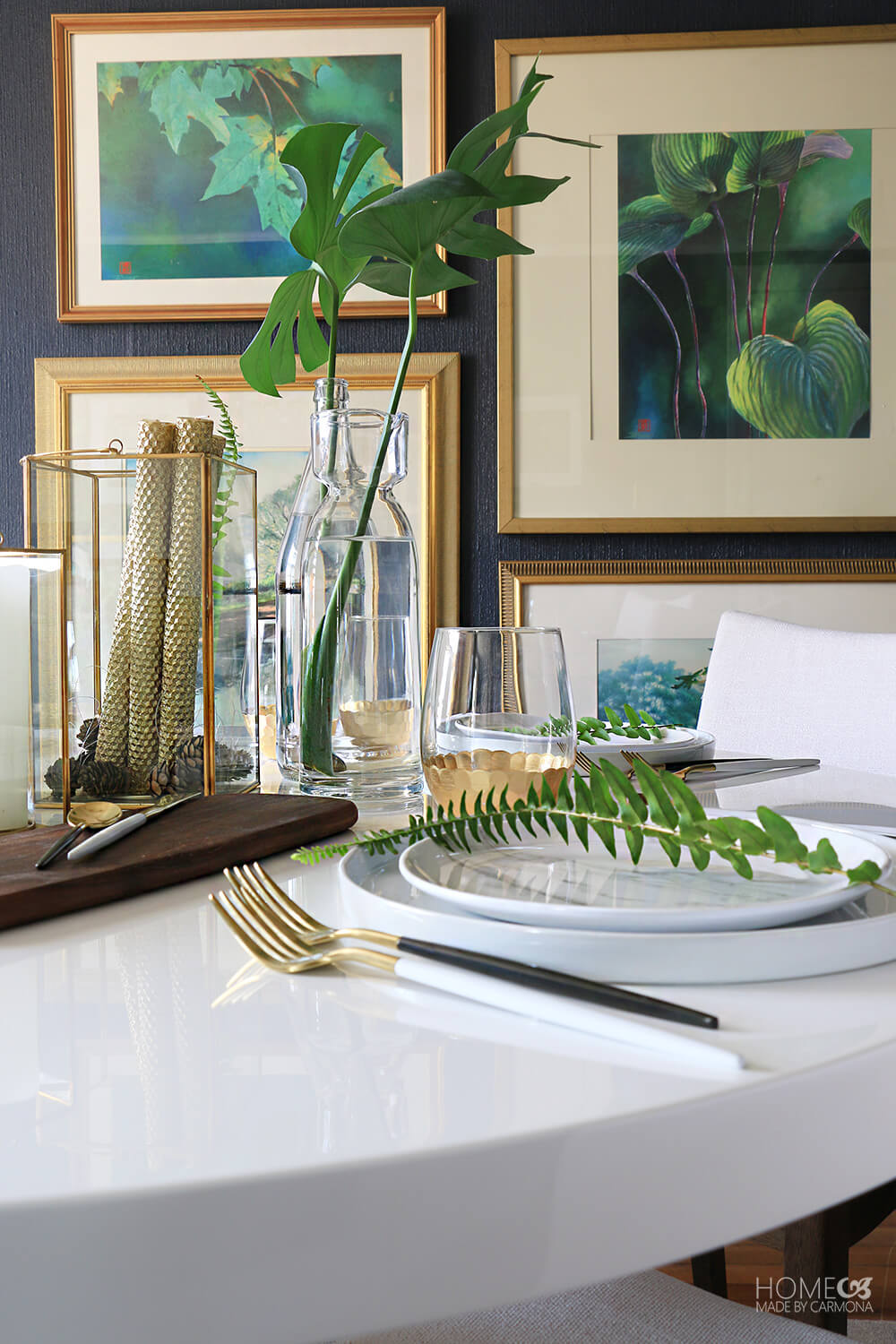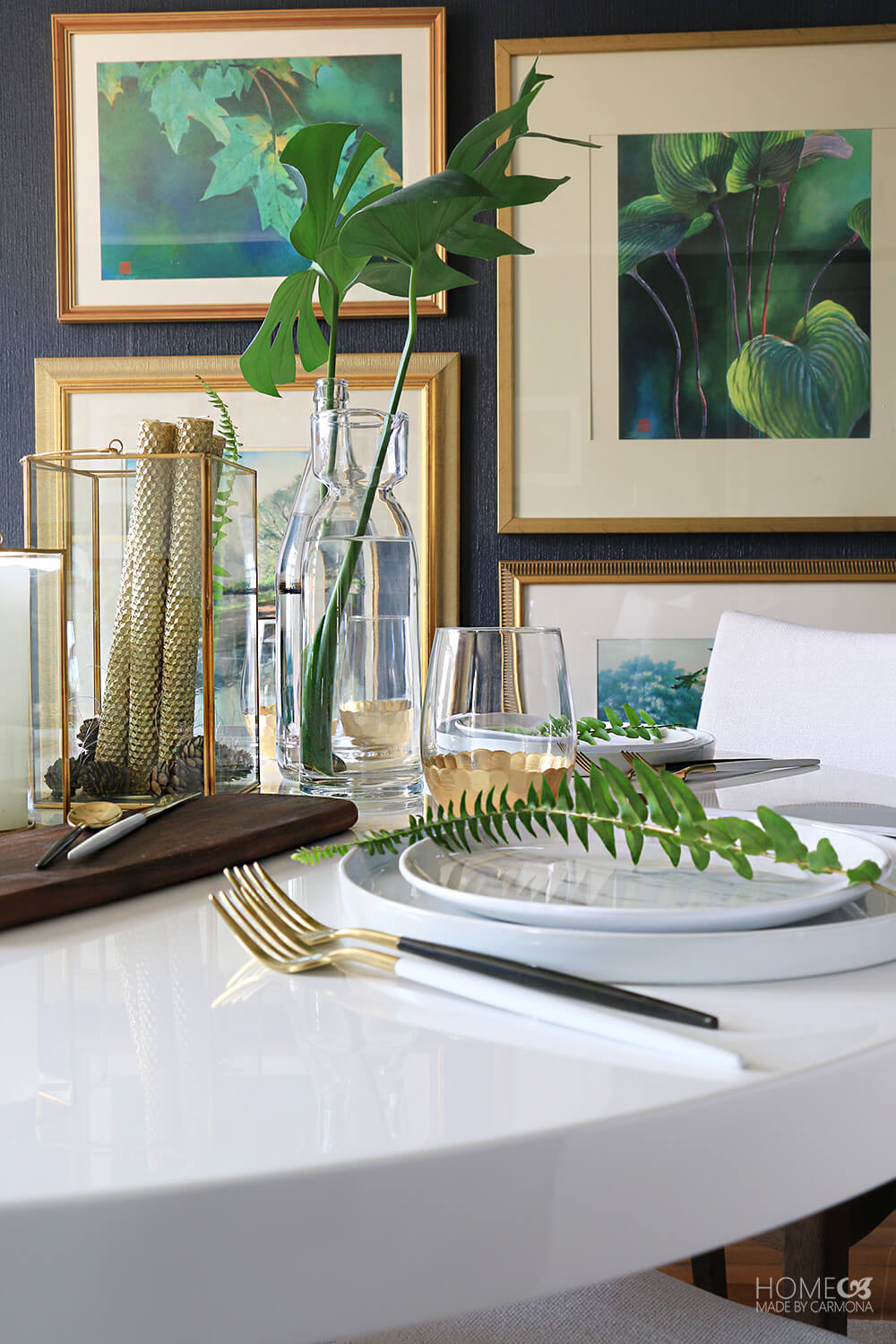 This gallery wall is a show stopper, and all the pieces on this wall are custom created pieces designed especially for this room and my theme. Even though I had them custom painted, you can have them on your wall too.




See, I have an 'in' with the artist, seeing as how he raised me and all. 😀 I'm really excited to share that my dad is launching his own line of art! After years of working in the animation industry for companies such as Disney (yes yes he did work on the Little Mermaid, NO I was not named after the witch…that would just be wrong), he is diving into the world of fine arts.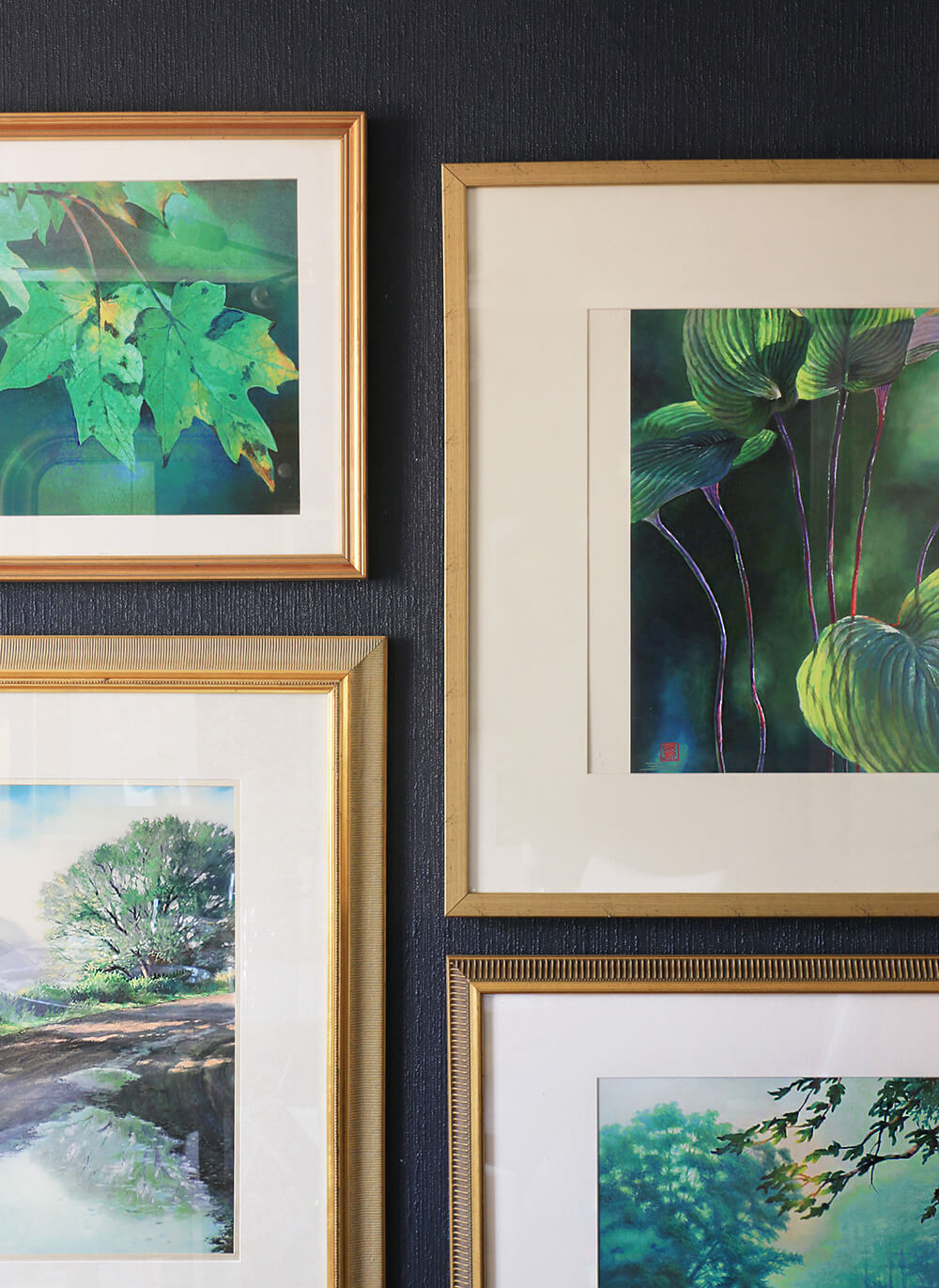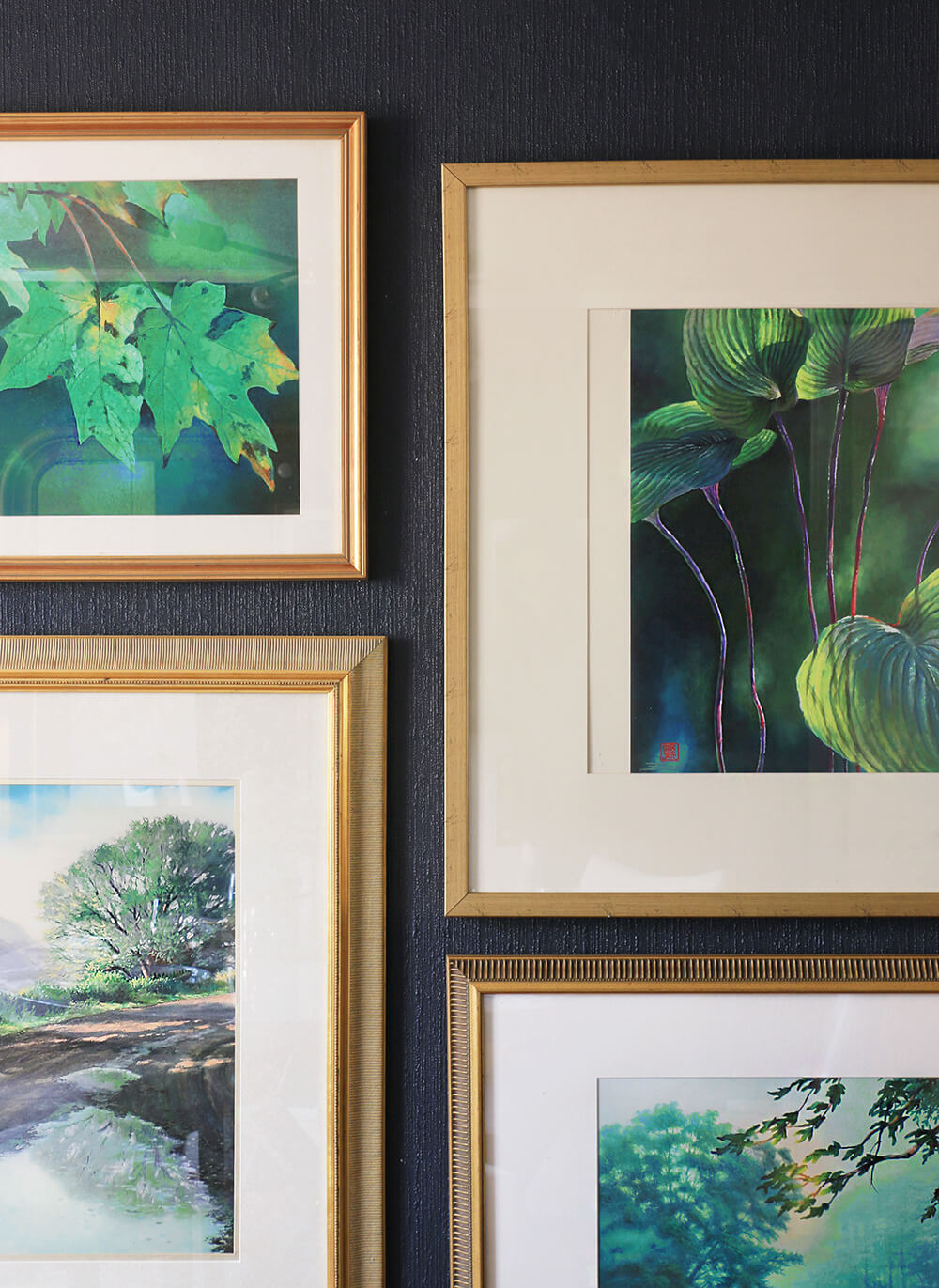 I've been helping him set up his online art studio Donald Towns Art, and all of these prints are available as of today! The top left leaf print is called Enchroaching Fall, the next to that is Hostas (wouldn't this one be awesome in a jungalow styled home too?), the bottom left is entitled Puddle Walk, and finally Sense of Calm on the bottom right. Which is your favorite?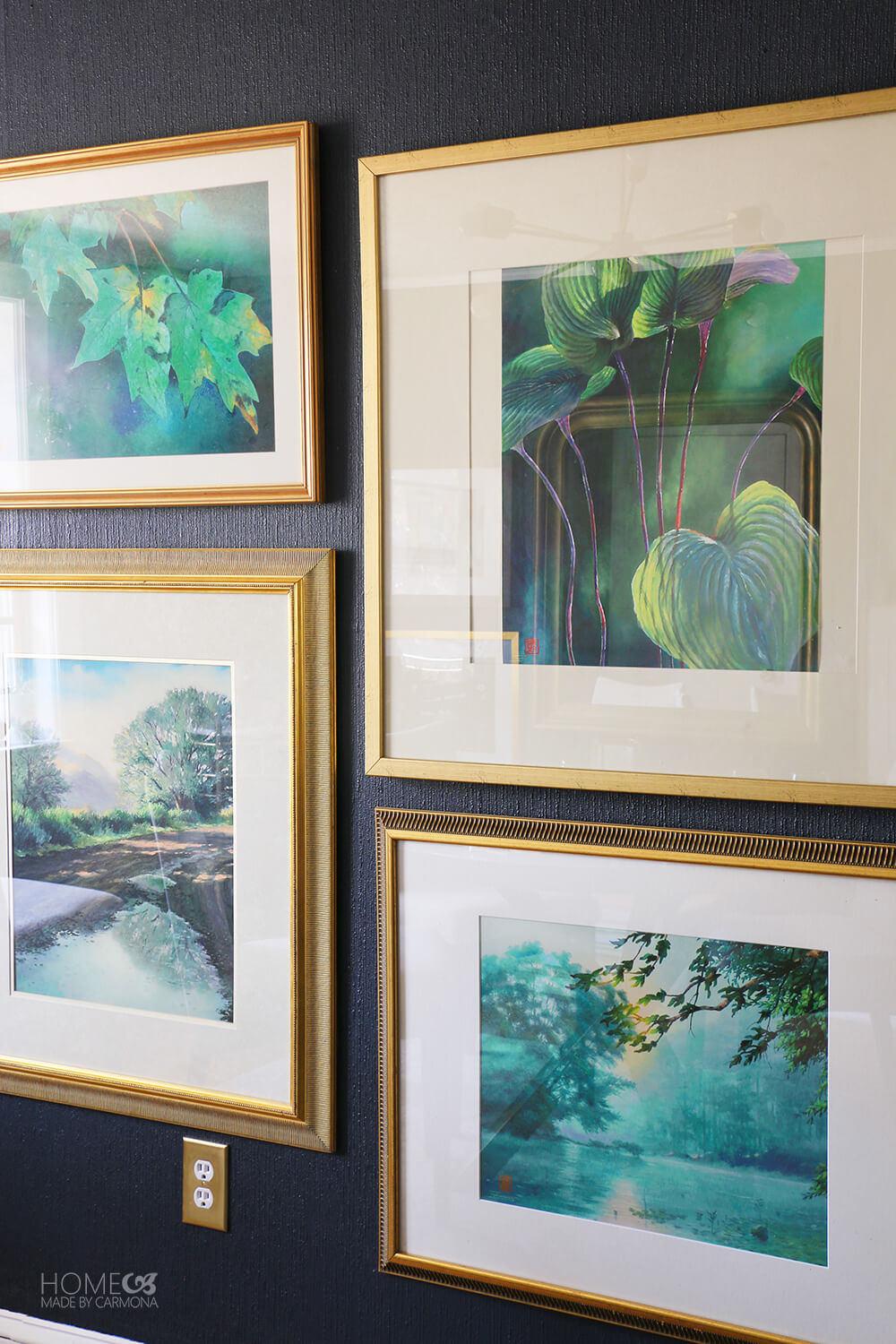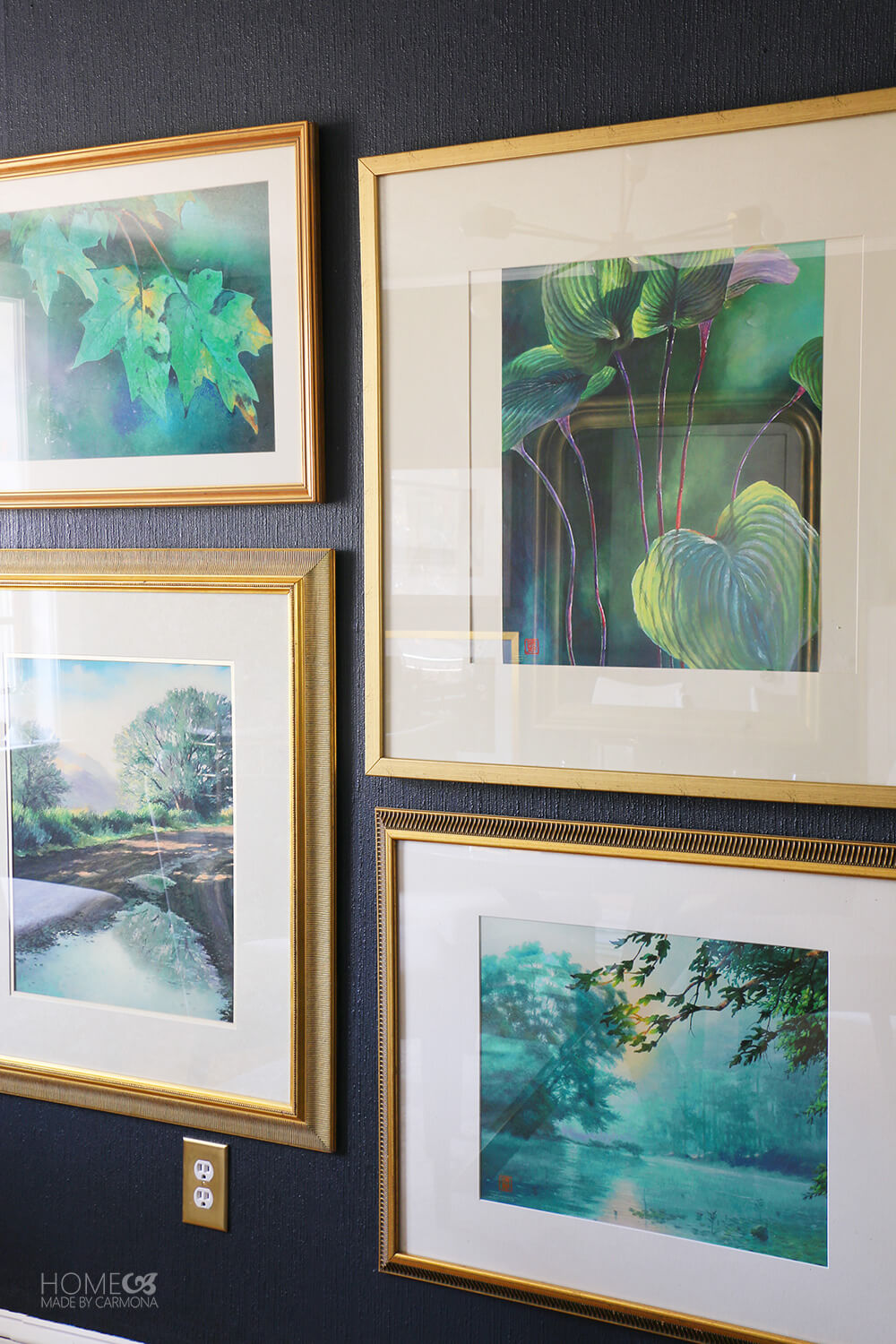 He also painted that beautiful waterfall scene in the small painting you see here.
The right art can really make the space, and you know me…I love a good gallery wall.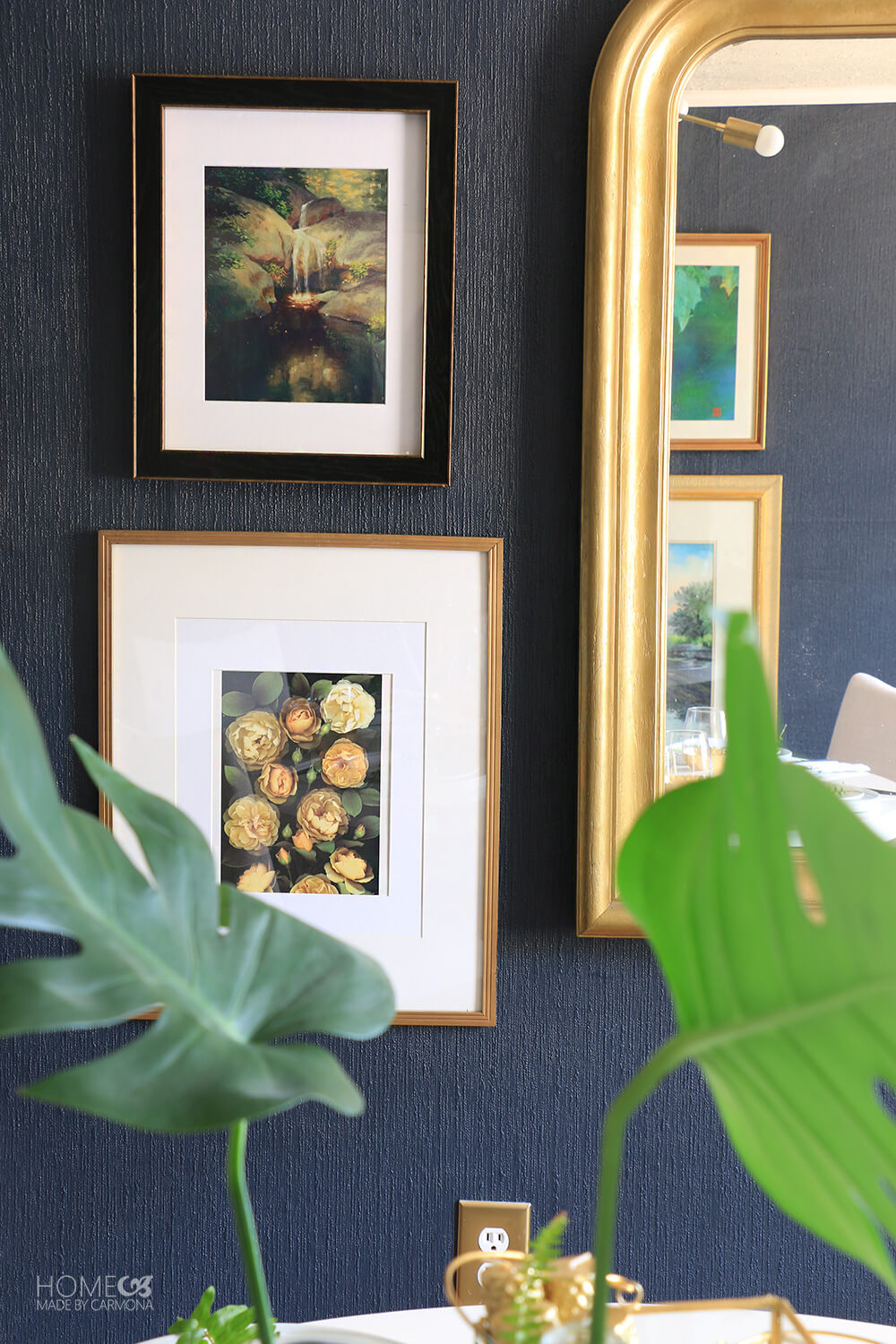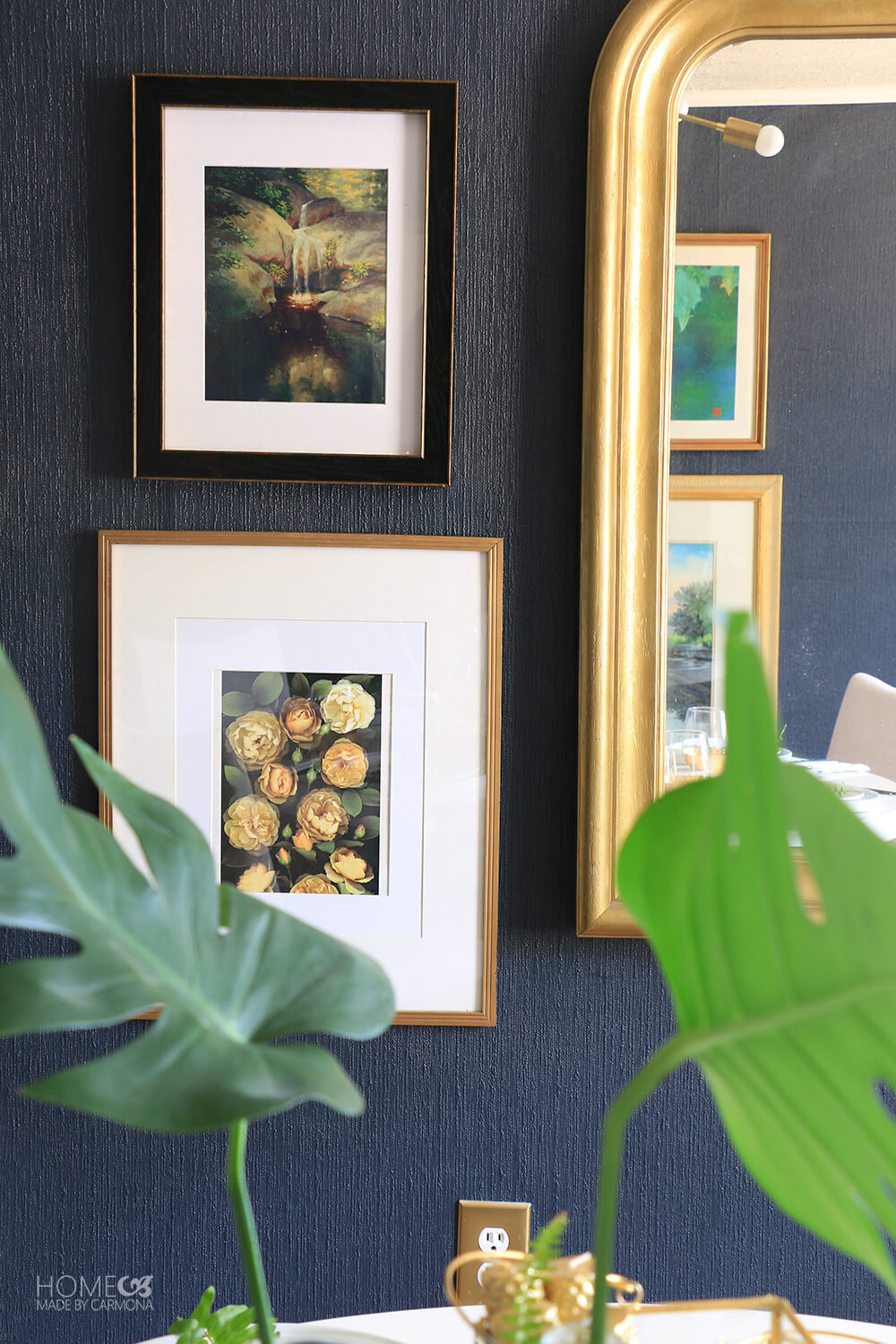 This project was fun, but being under the gun to deliver in a few weeks, and then having everything go awry was slightly more stressful than I anticipated.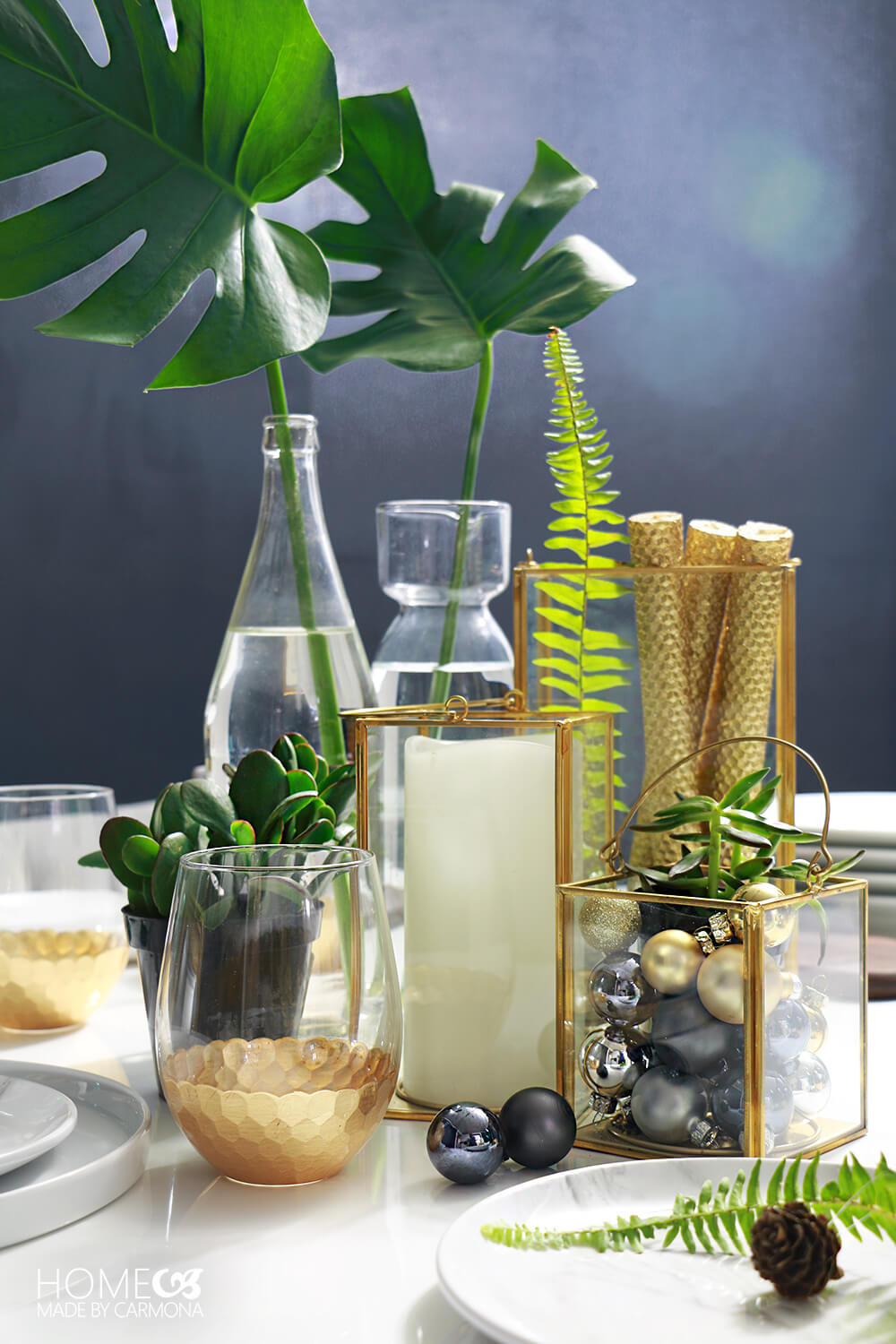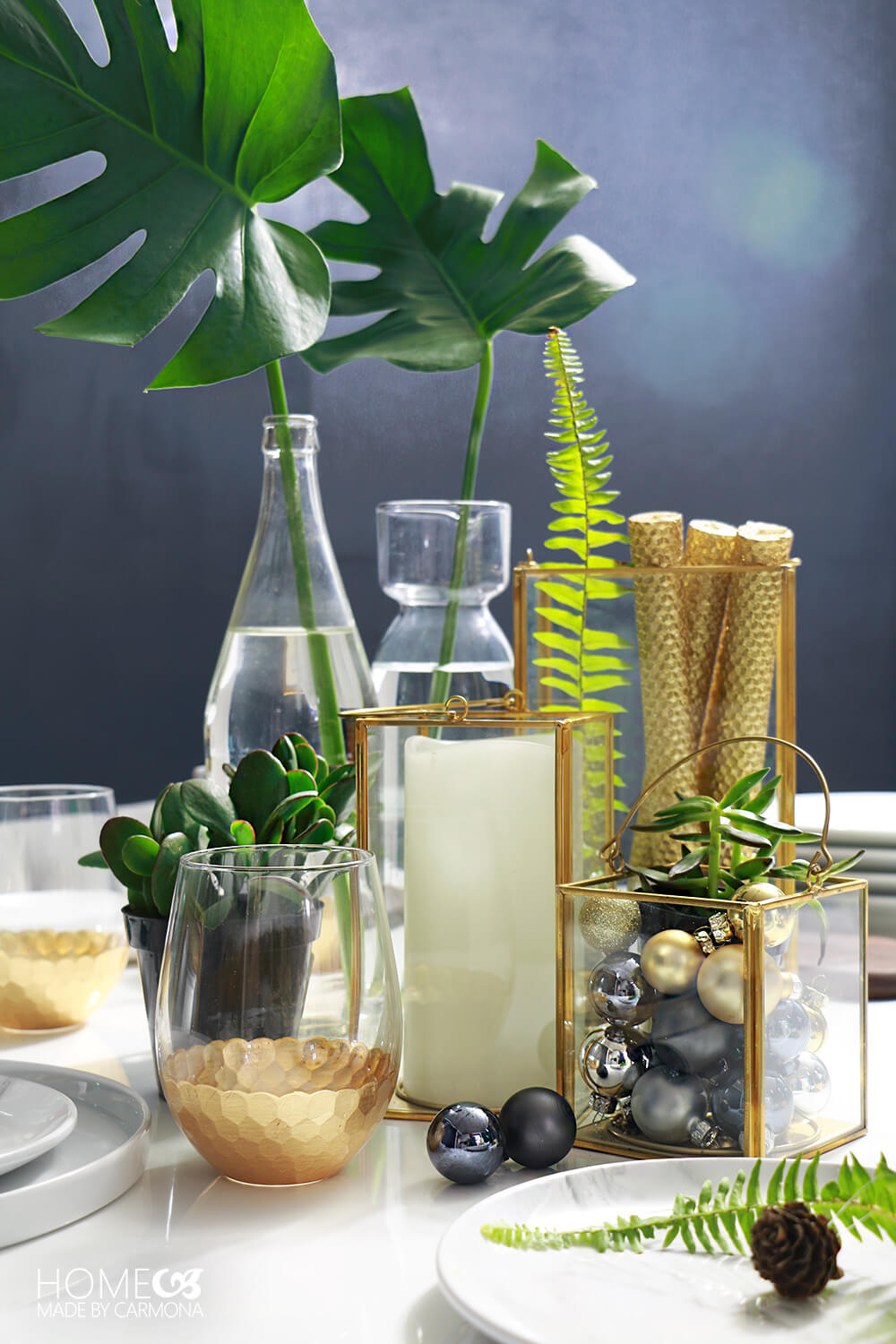 Would I do another One Room Challenge? Ask me again before the spring ORC starts. Heehee.
By the way, did you see my One Room Challenge from earlier this year? This kitchen was a complete disaster, and now it is just too cute! Check out that makeover here.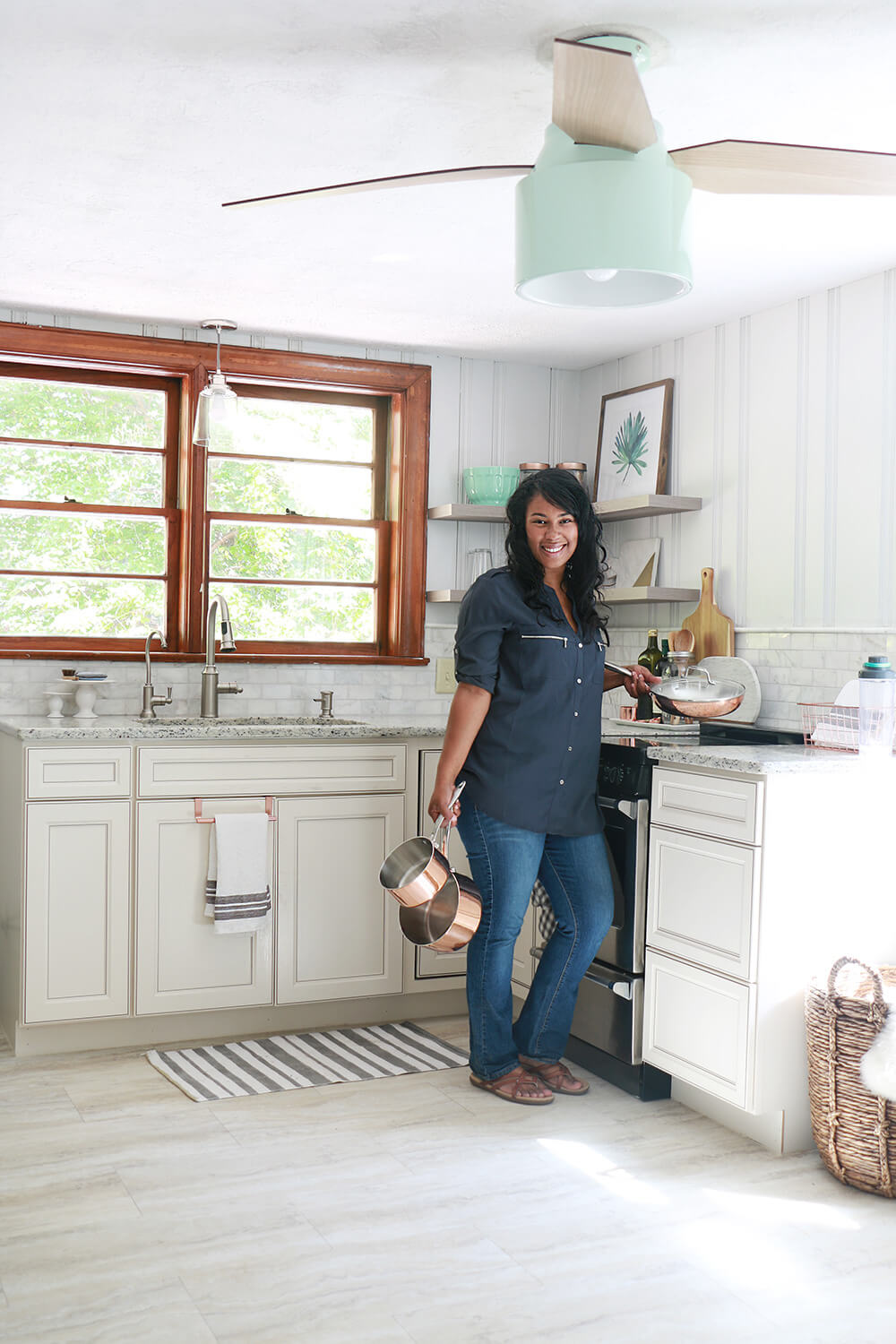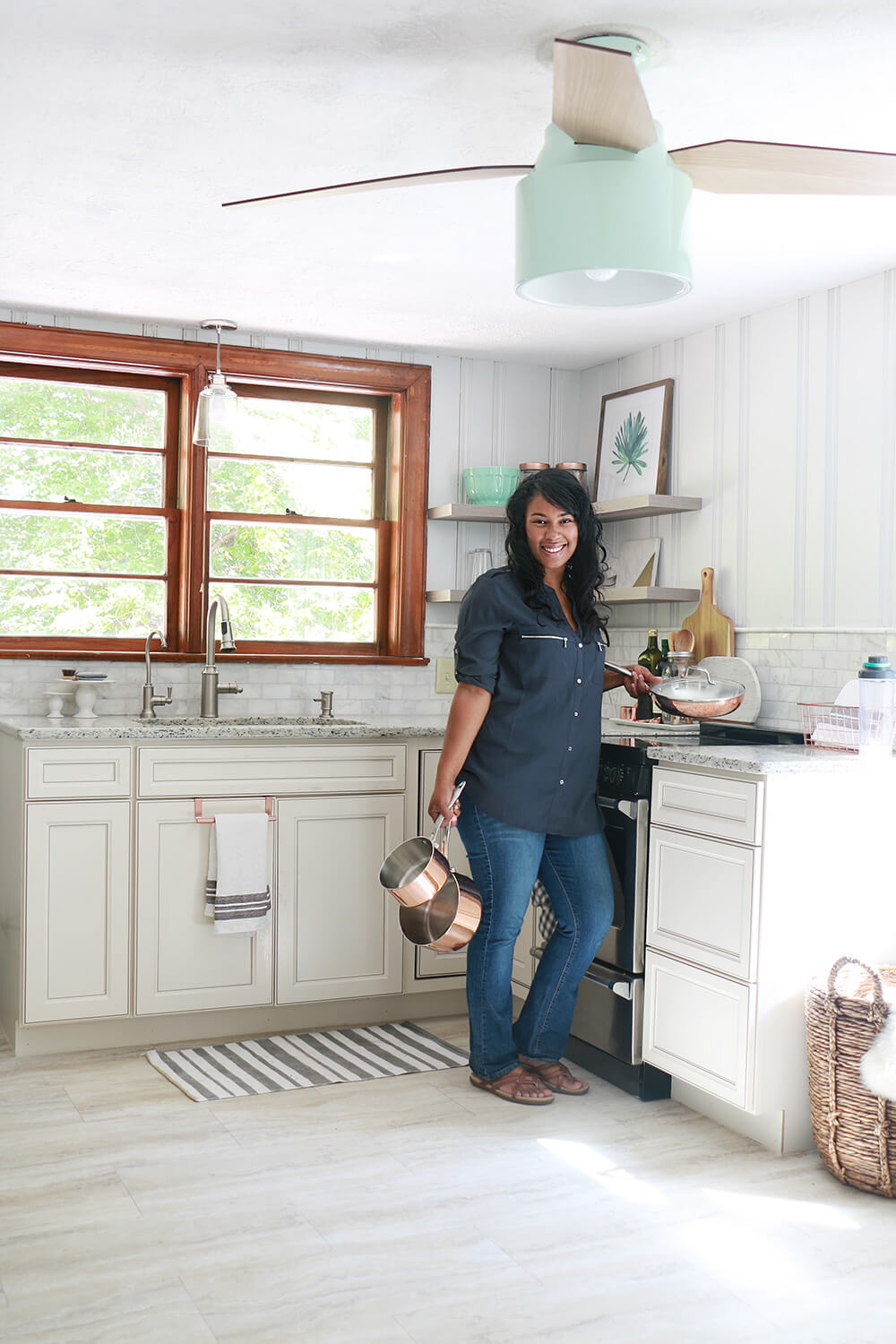 [left]I want to give a special thank you to all the amazing brands that made this space possible. My sponsors include Better Homes & Gardens brand carried exclusively by Walmart, Lekoch for providing that amazing flatware and cutting board, MODCreationStudio for the stunning sputnik fixture, and Donald Towns Art for gracing my walls with beauty.[/left]
[right]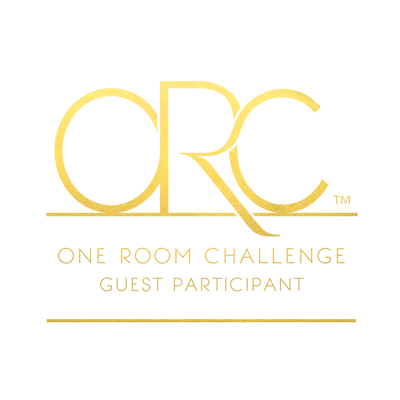 [/right]
I hope you enjoyed my One Room Challenge adventures! If you want more details, or missed a week. Get the whole scoop here: Week 1, Week 2, Week 3, Week 5, Week 6.


[go_portfolio id="decorate_landing_page"]