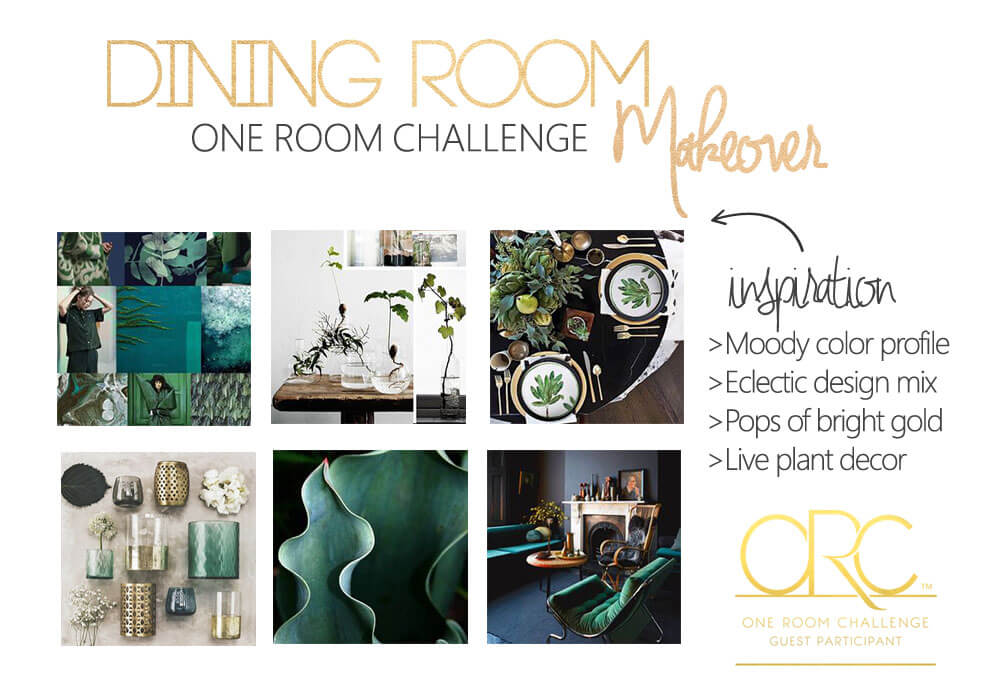 Guys, today is suppose to be our report for week two of the One Room Challenge.
Yo. I've been just a little bit like a chicken with my head cut off. I can't even begin to tell you how nuts this week has been, and how many things went comically wrong. I should maybe star in my own sitcom.
So you'll understand when I say I've managed to paint half a wall, and that is awesome sauce. I don't know how I managed to do that. Oh right, barely sleep, scarf bites of food down while typing (hoping you don't ruin your computer), and ignore anything that doesn't have to get done today.
I can't even begin to tell you…how many things went comically wrong. I should maybe star in my own sitcom.
So I want to show you the awesome color I am using in this space. But the day was too overcast to get a nice true shot of what this color looks like. Granted, it changes with the light and shadows, but I think that makes it even more amazing.
First a reminder of the color before.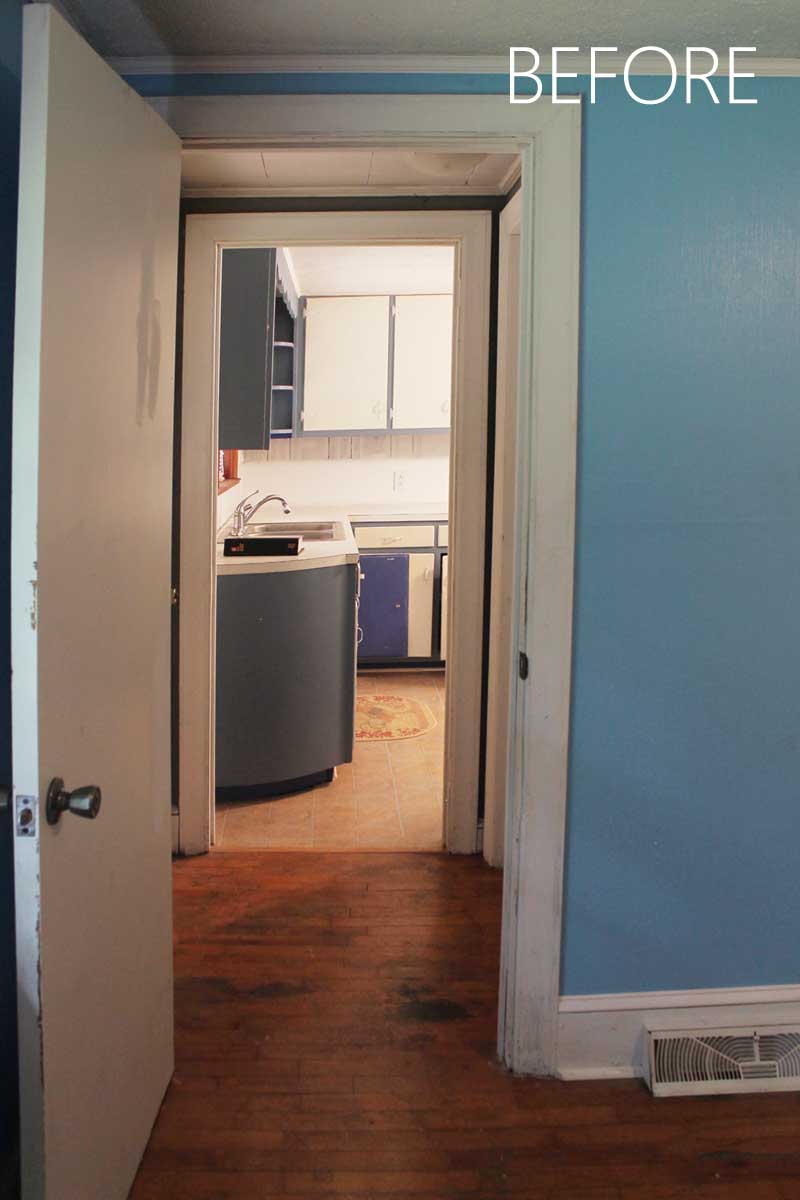 Then the shadowy after… hopefully I can get a better shot of it for you next week.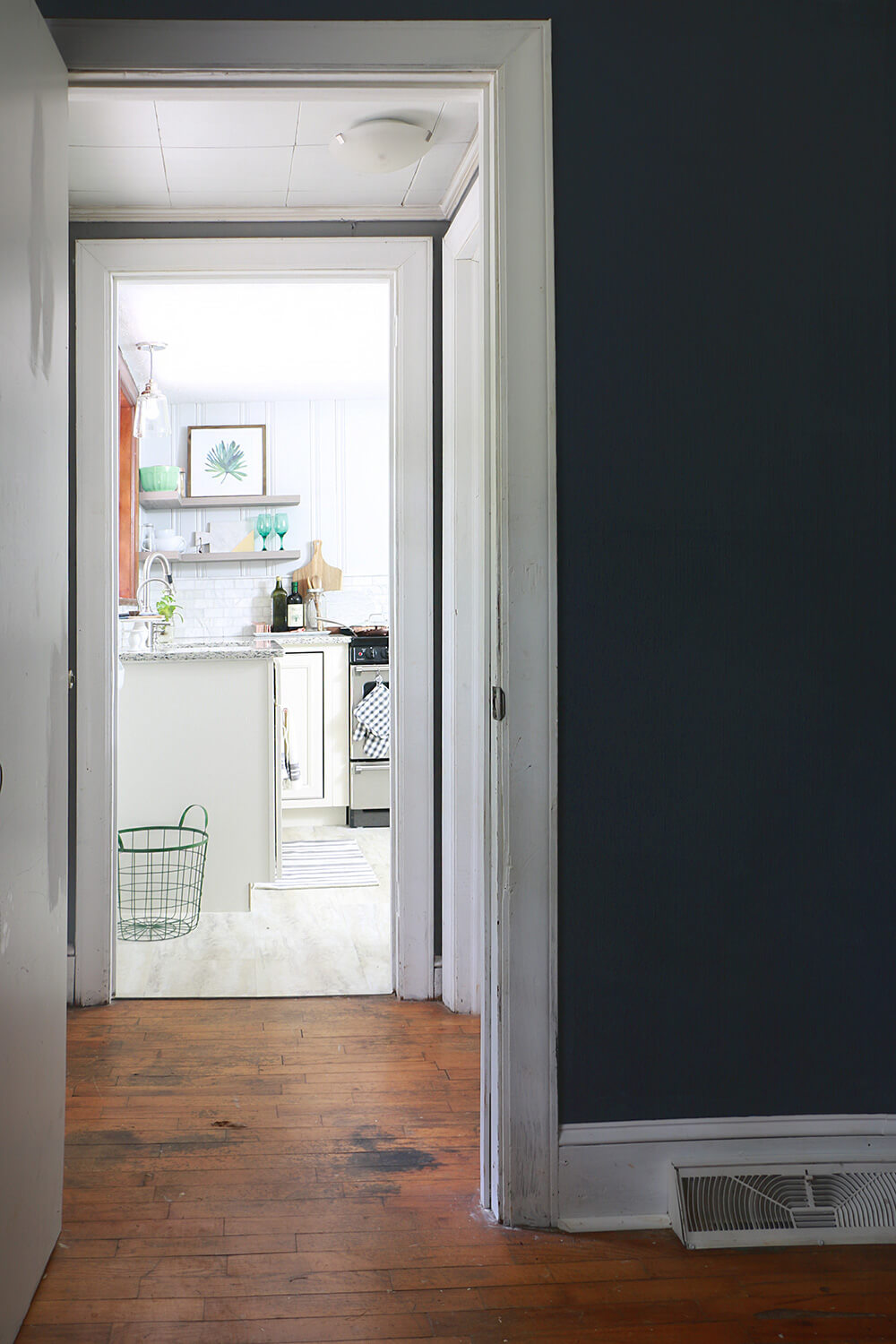 It is Gotham Grey by Valspar, but in this space it looks nothing like it's swatch. I think maybe because the room is darker (only one window), and the green from the tree cover outside is casting a hue on the wall as well.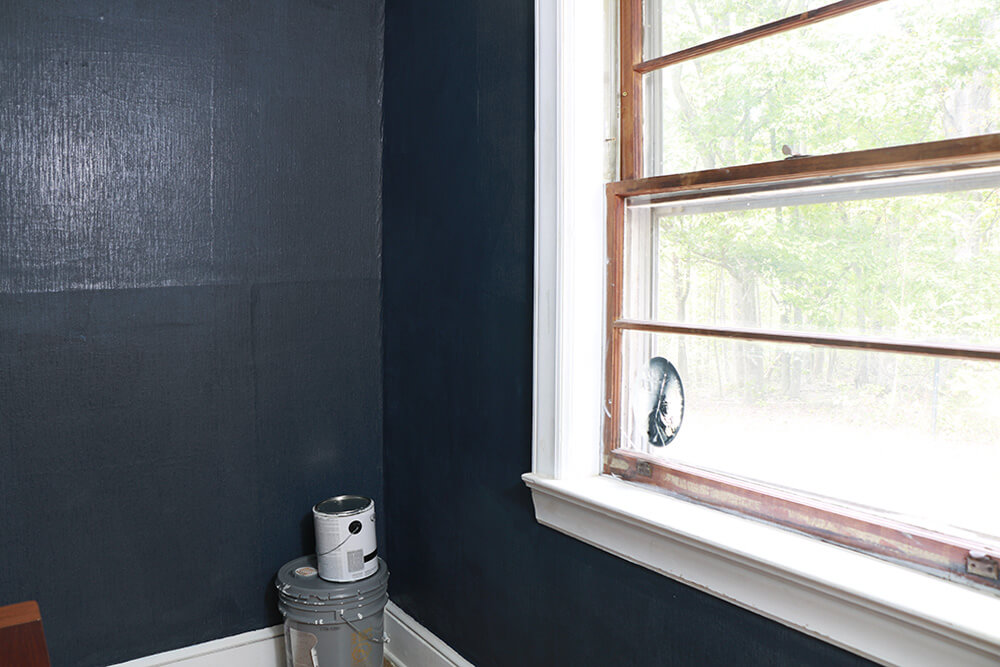 Typically a designer would go for a light color to brighten up a dark space, but I say throw the rules to the wind! I'm embracing the moodiness, and I think it will be phenomenal in the end.
Here's a sneak peek of a couple items I've purchased so far for the space.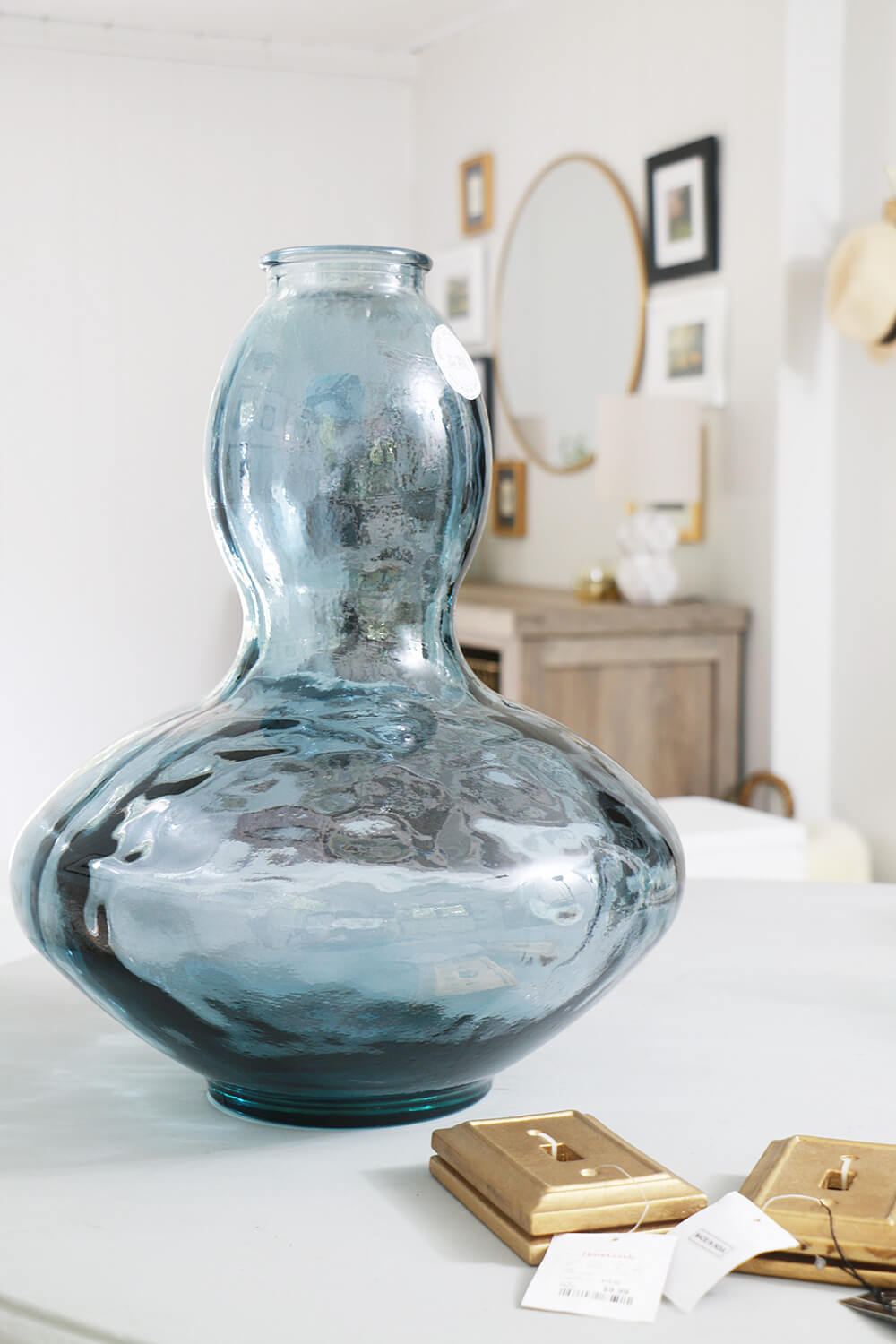 I was hoping to find perfectly clear really huge glass vases, but I couldn't find any in a reasonable price that was under $60. This big blue tint one came from Home Goods, and was $15. Woop woop!
And I'm head over heels in love with these switch plates, also from Home Goods. I mean, how could I NOT pick them up?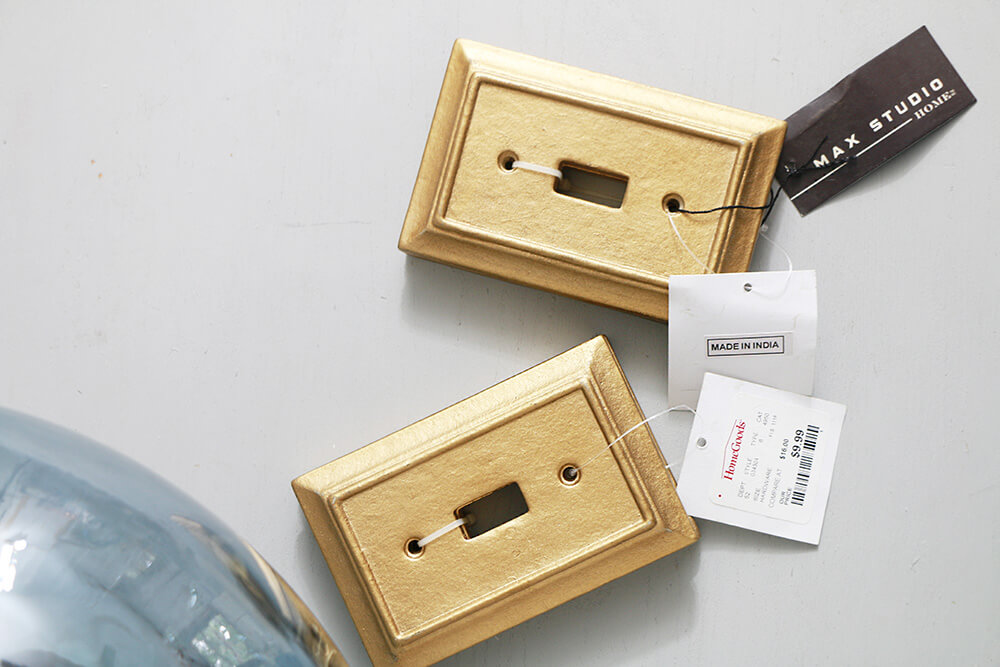 Well, I have a feeling this makeover is going to be one of those 'down to the wire' types. So guys, just think positive thoughts for me. I mean, I haven't even ordered dining room chairs yet. I'm living on the edge. 😀
Till next week, here's a quick look at the Cottage entryway, which I also worked on this week…just to give you something pretty to look at. You can see the entire makeover here.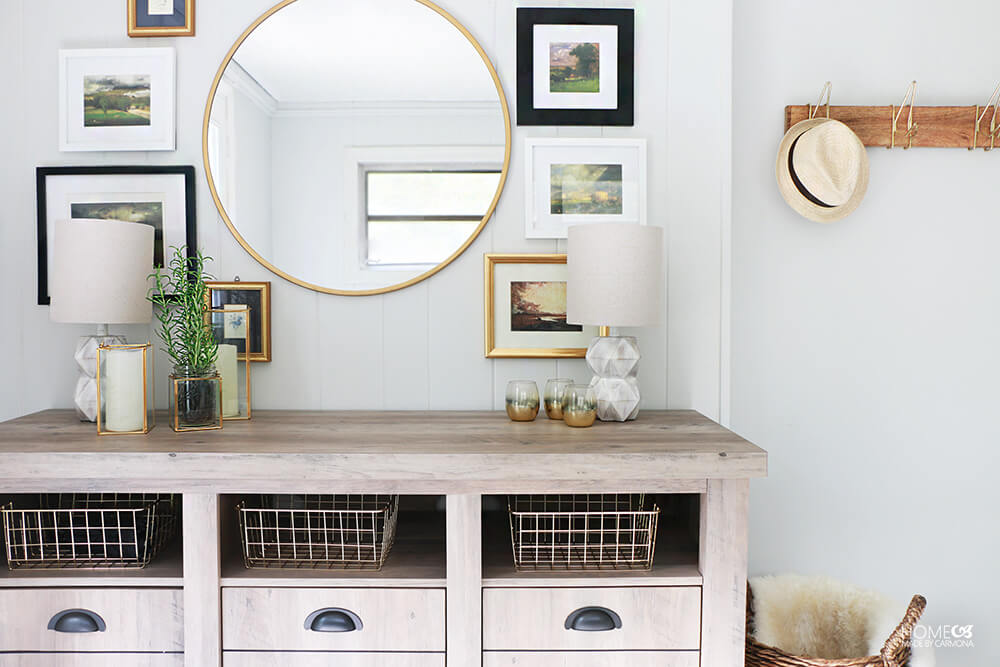 Portfolio with an id of "decorate_landing_page" is not defined.