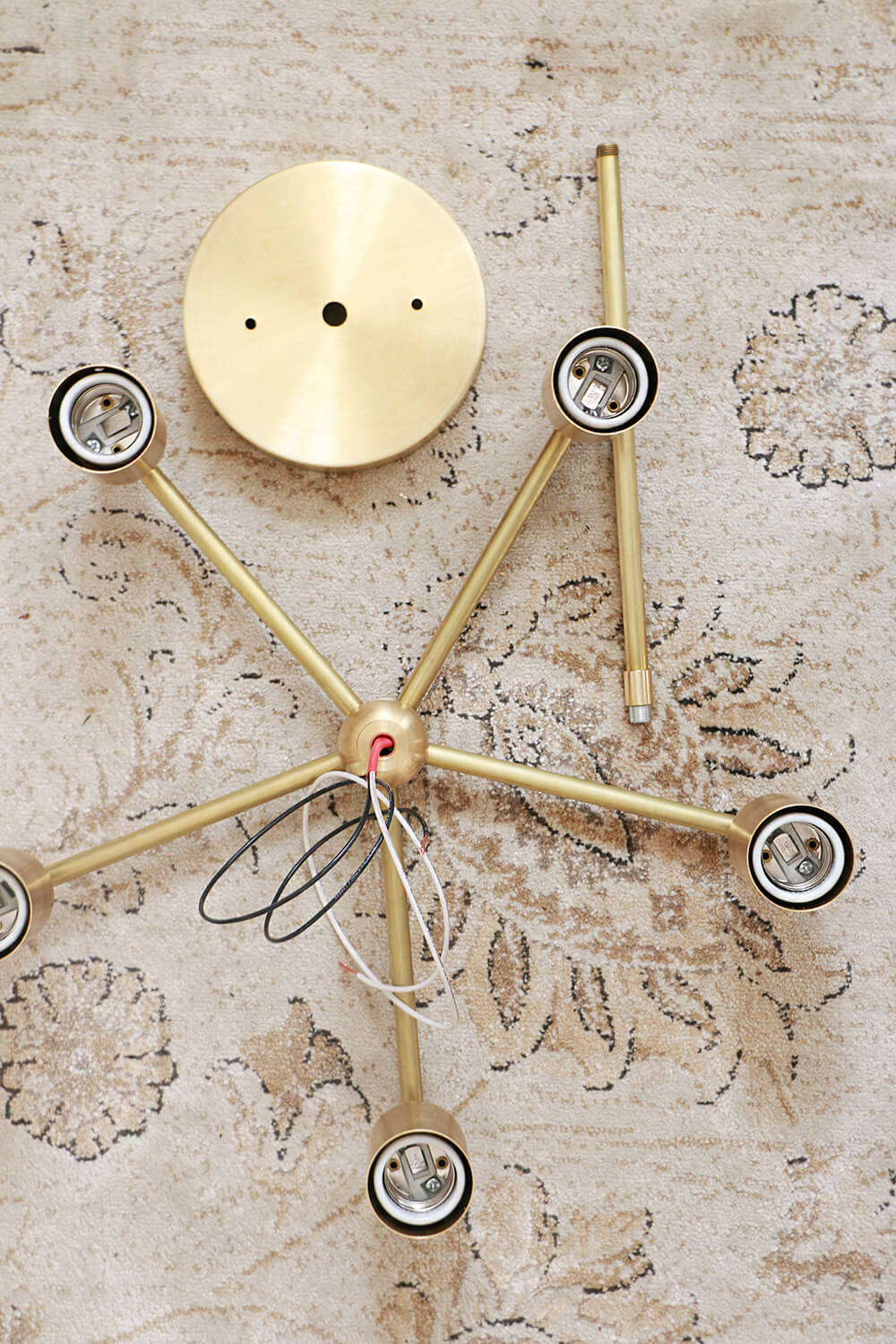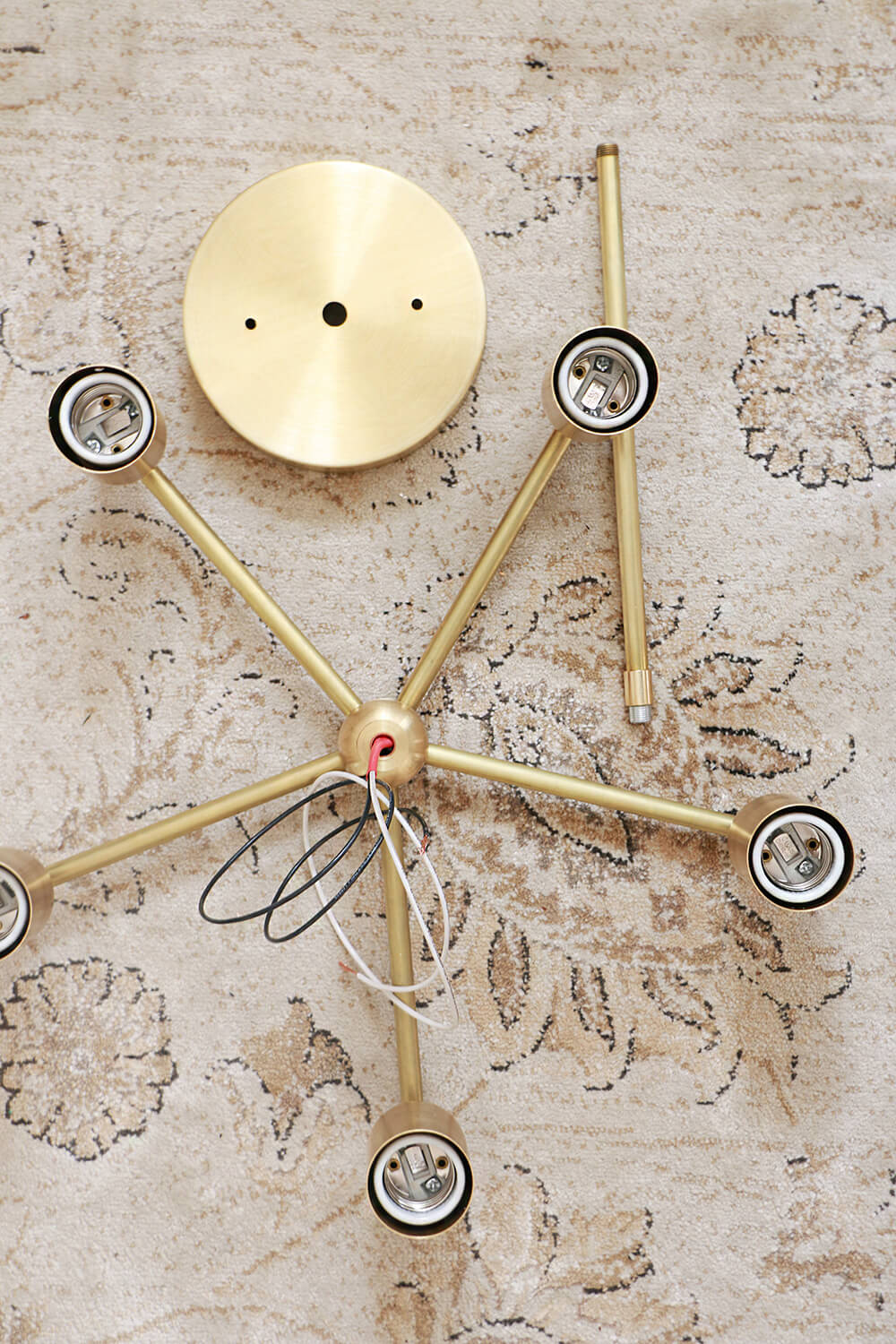 *This ORC post is made possible by MODCREATIONStudio found on Etsy! Affiliate links below…
I am determined to design a beautifully moody space…
My guest house dining room is so dark, probably because it is shaded by a ton of tall (but gorgeous) trees in the backyard. All I know is that the ugly outdated ceiling fan that was here since we moved wasn't helping in any way. It kept the room very dark, and I doubt a fan will ever be used in this particular room, so it had to go.
I realize that going for a dark paint color on the wall seems contraindicated for an already dark room…but during this One Room Challenge, I am determined to design a beautifully moody space. I have always wanted and loved a dramatic deep hued space.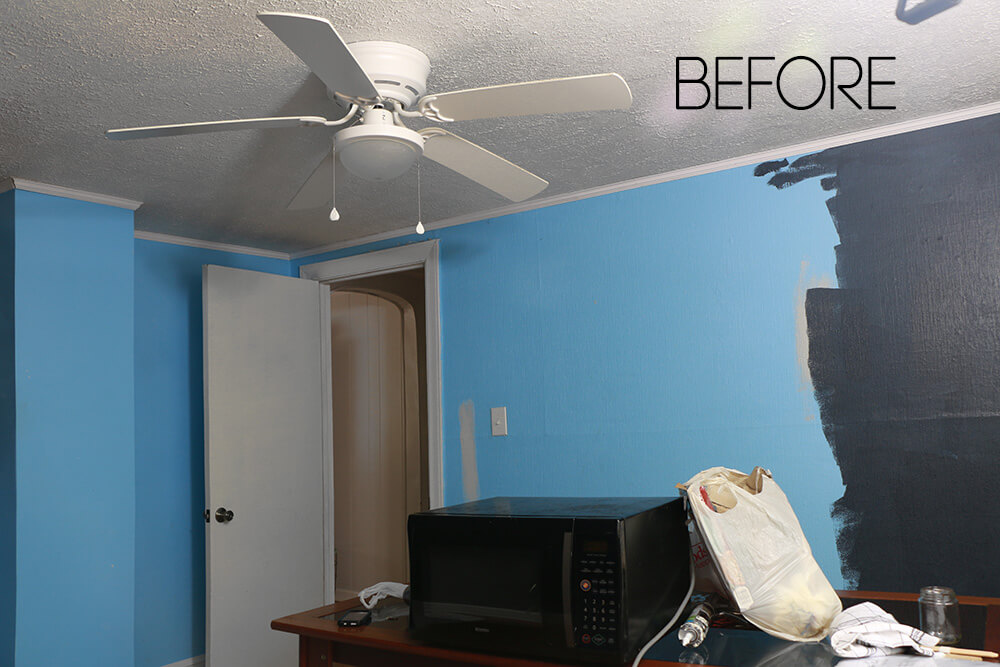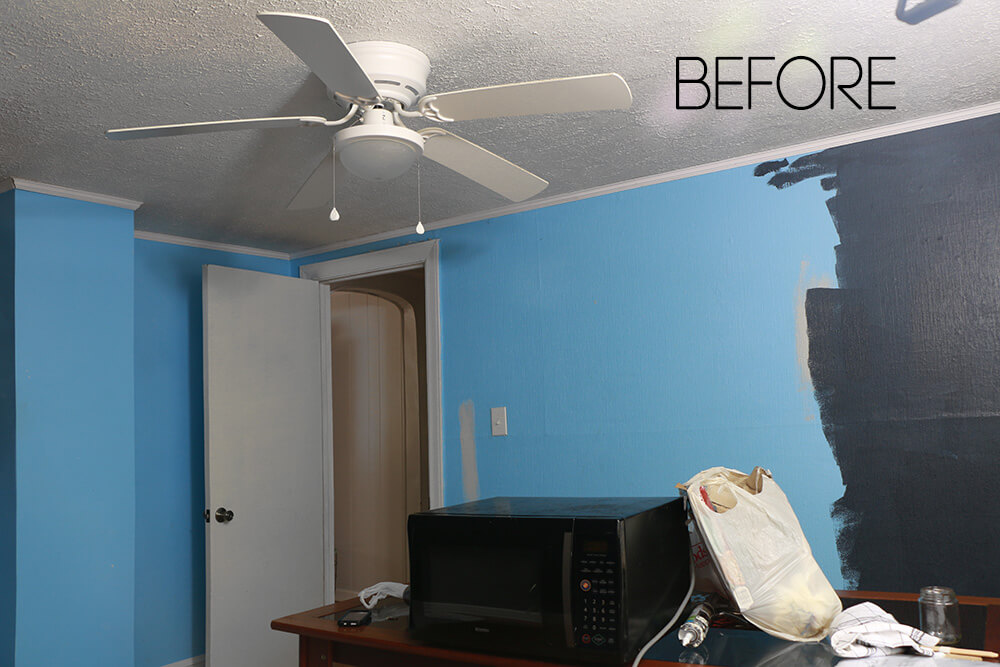 That means I have to select my light fixture for this space carefully…it will have a big job to do! It has to add character, panache, and plenty of light to the space.
Guys, I searched high and low for the perfect fixture, then I ran across MODCREATIONStudio on Etsy. I kid you not (and I'm not exaggerating at all), it was love at first browse. I honestly want about half of that shop in my home.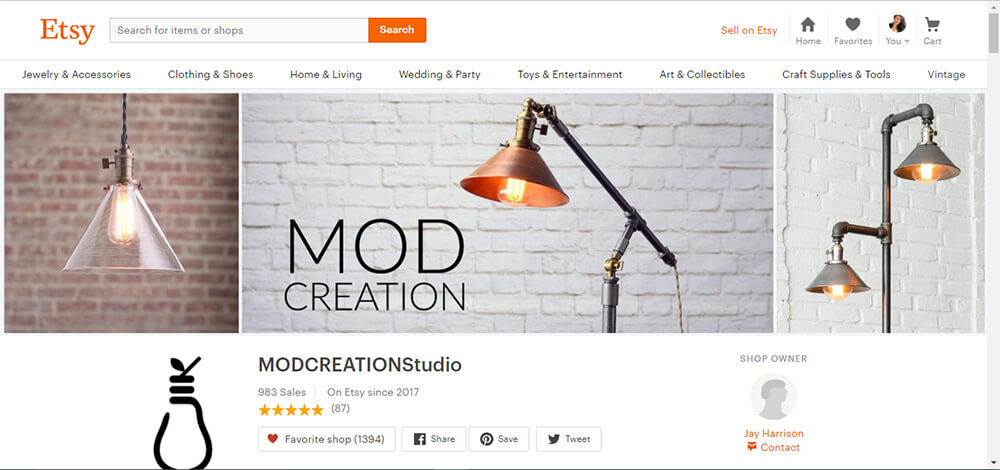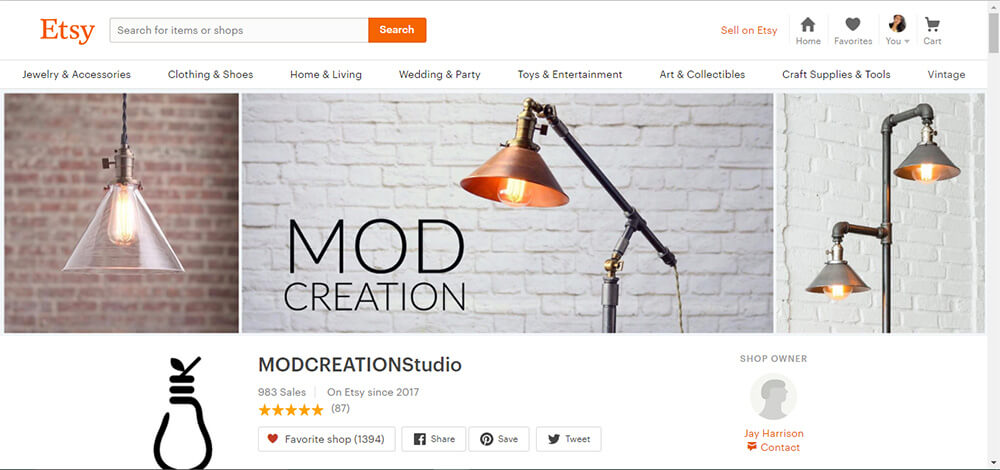 I shared the shop link with my sister (who is pretty picky), and she confirmed that my newly developed obsession was well founded. Haha!
I thought I might go with one of these many amazing choices for my dining room (shop via these links).



Then I spied these cute wall sconces, and thought perhaps some additional lighting in the adjacent hallways, or even in the space itself might be a good idea. After all, there are at least three different types of lighting that makes a room incredible. Task lighting, ambient lighting, and accent lighting. Shop these fixtures below by clicking on your favorite:

First I purchased this little baby…which I didn't realize was a medium sized fixture (instead of the larger size my dining room required). In my excitement and haste, I neglected to pay any attention whatsoever to the dimensions of my fixture of choice.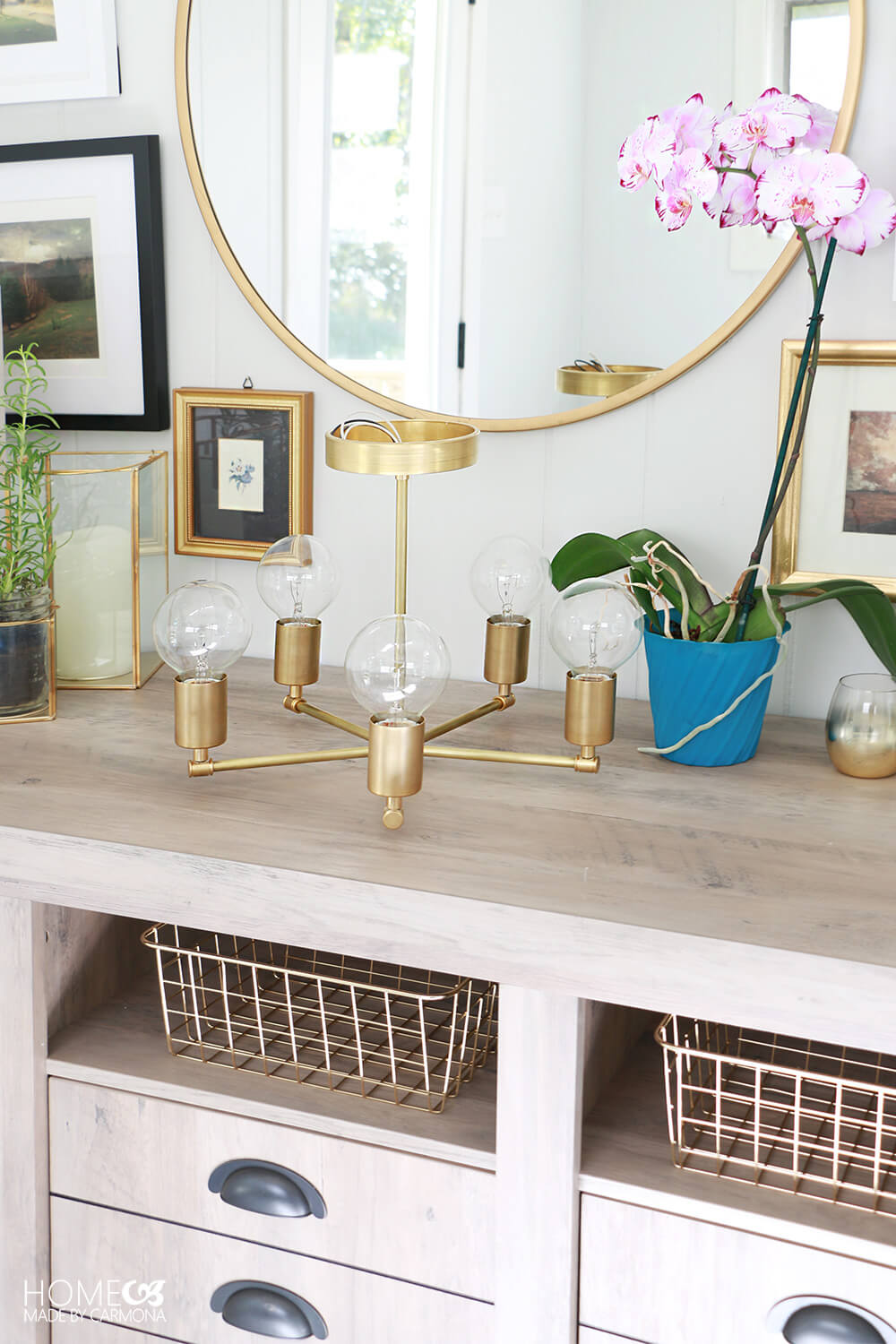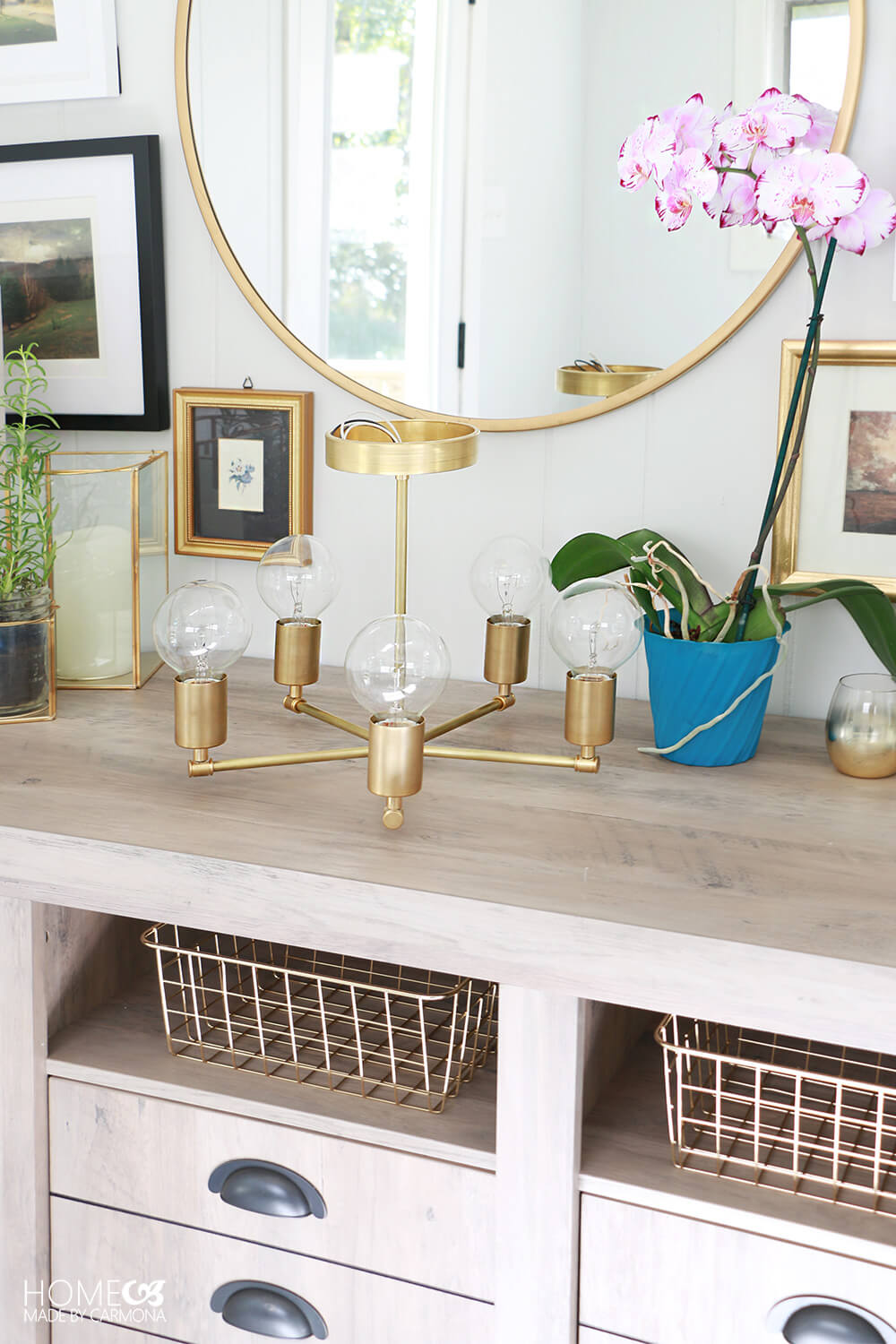 Such a rookie mistake. How could I do that?? Well Jay, the owner of MODCREATIONStudios was awesome! I selected a different fixture -the Sputnik fixture- which he rushed out to me so I could actually get something done in this One Room Challenge.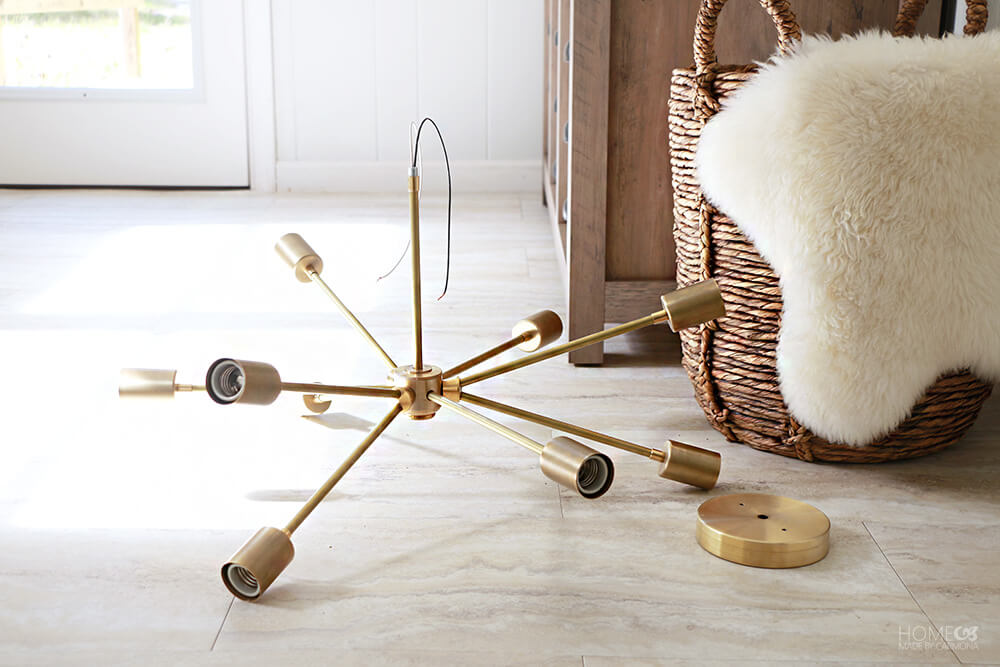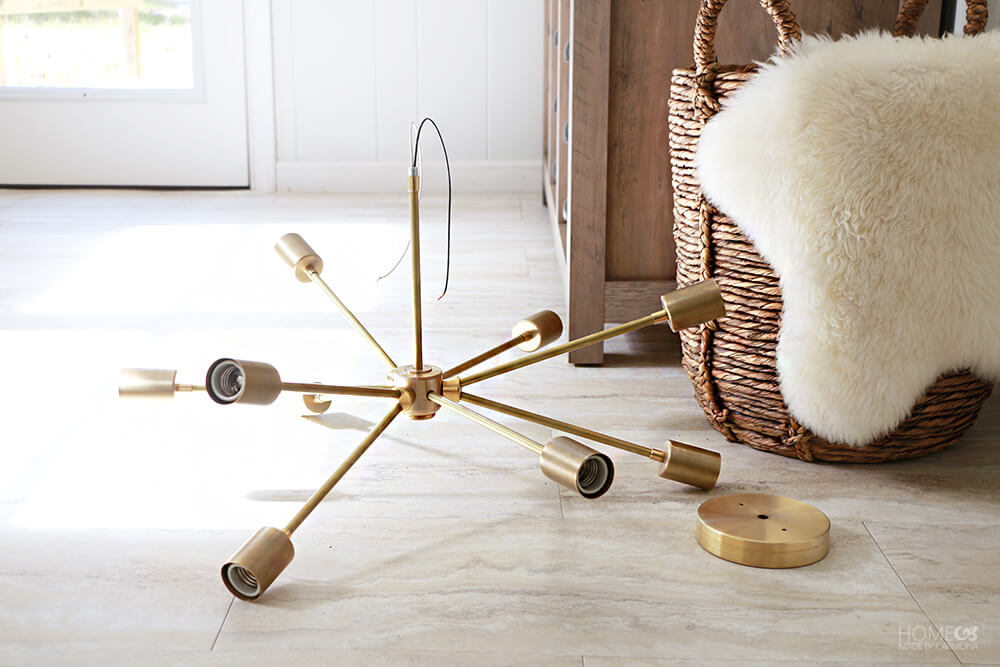 I just got it up today, and I am thrilled! Look how good it looks even in an empty space. Here is a before and after with the light fixture changed out and the paint on the wall.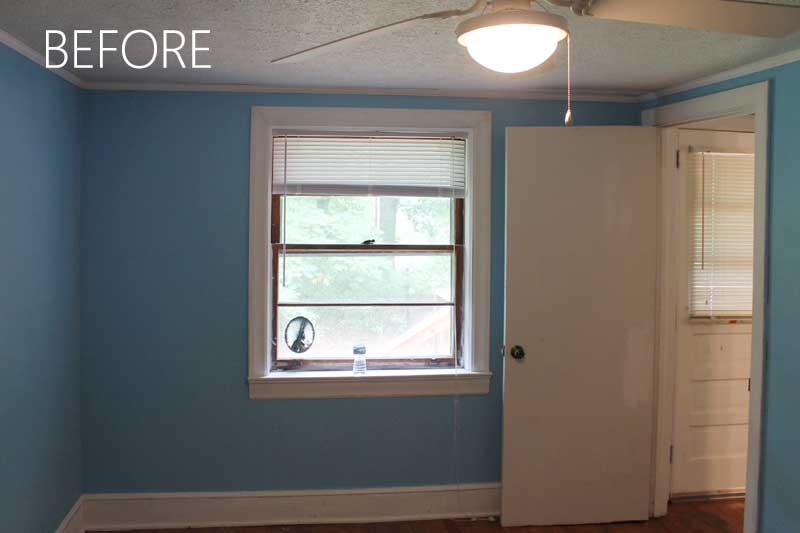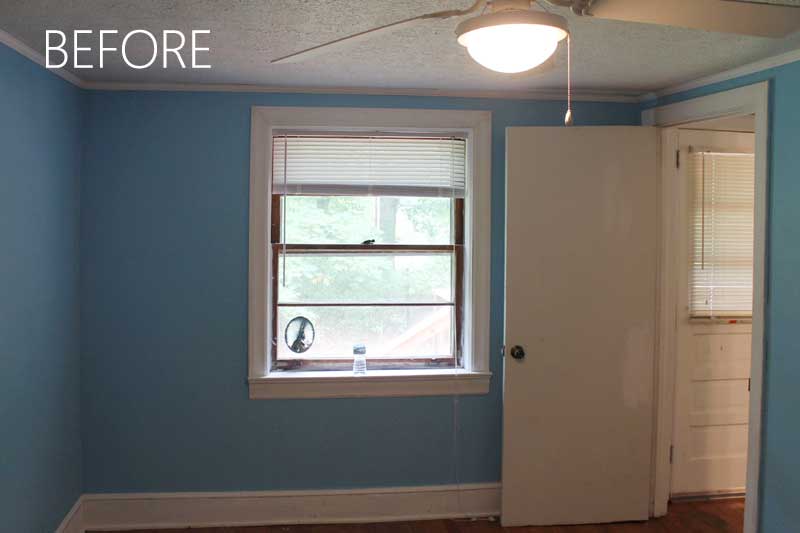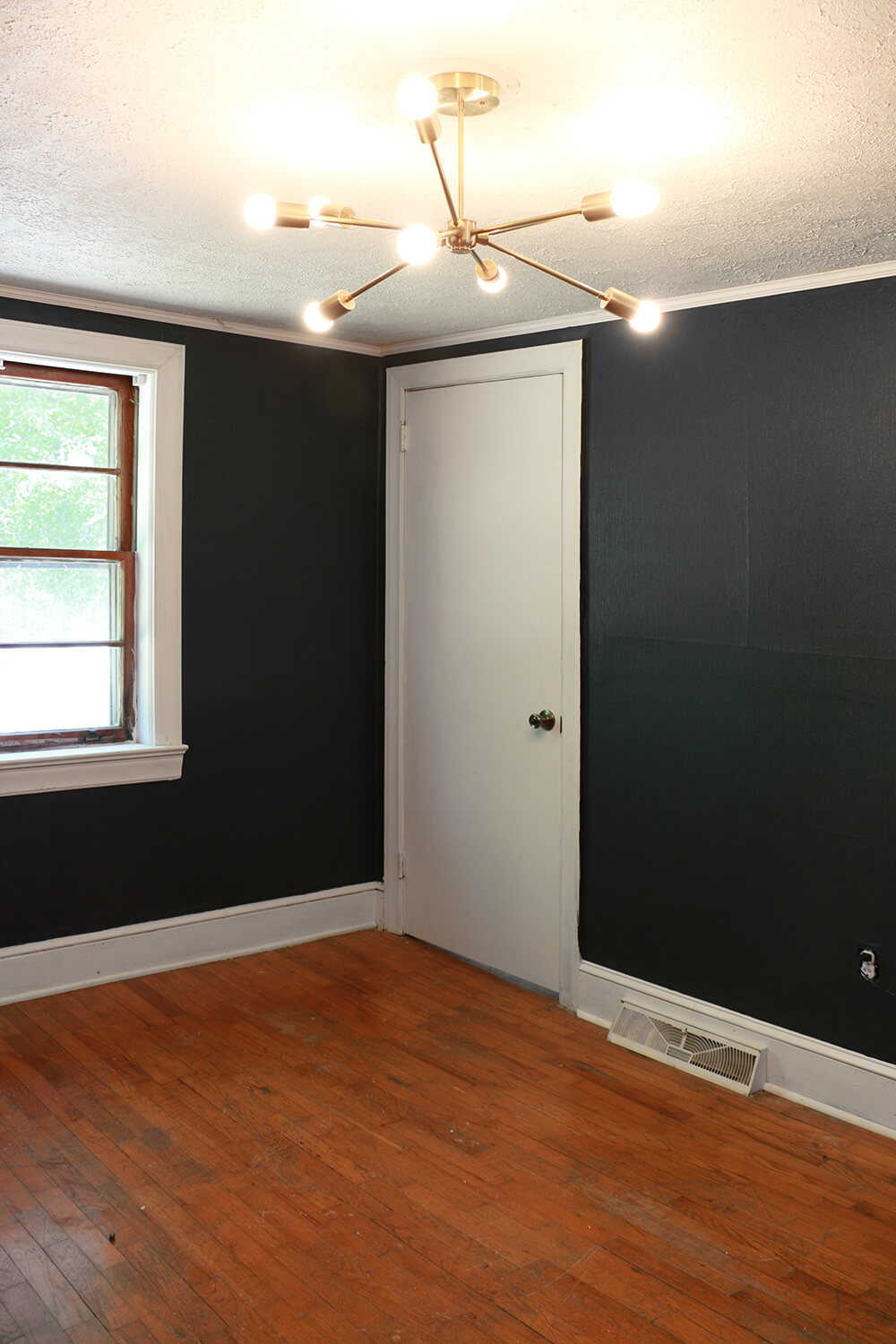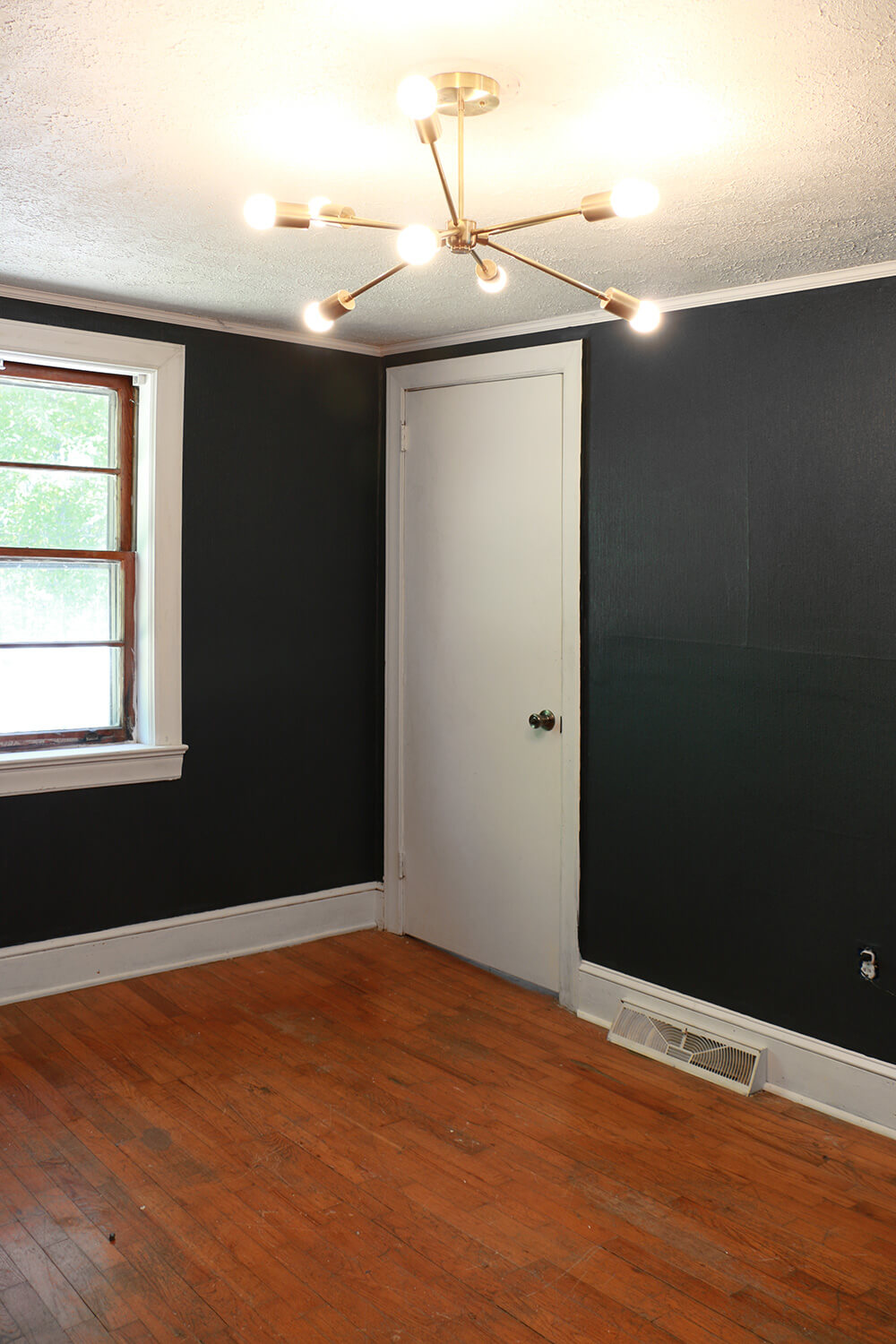 I chose the Sputnik brass lamp fixture, but I also elected to go with the shorter 15″ length hanging bar (there are several choices for how low you want it to hang from the ceiling).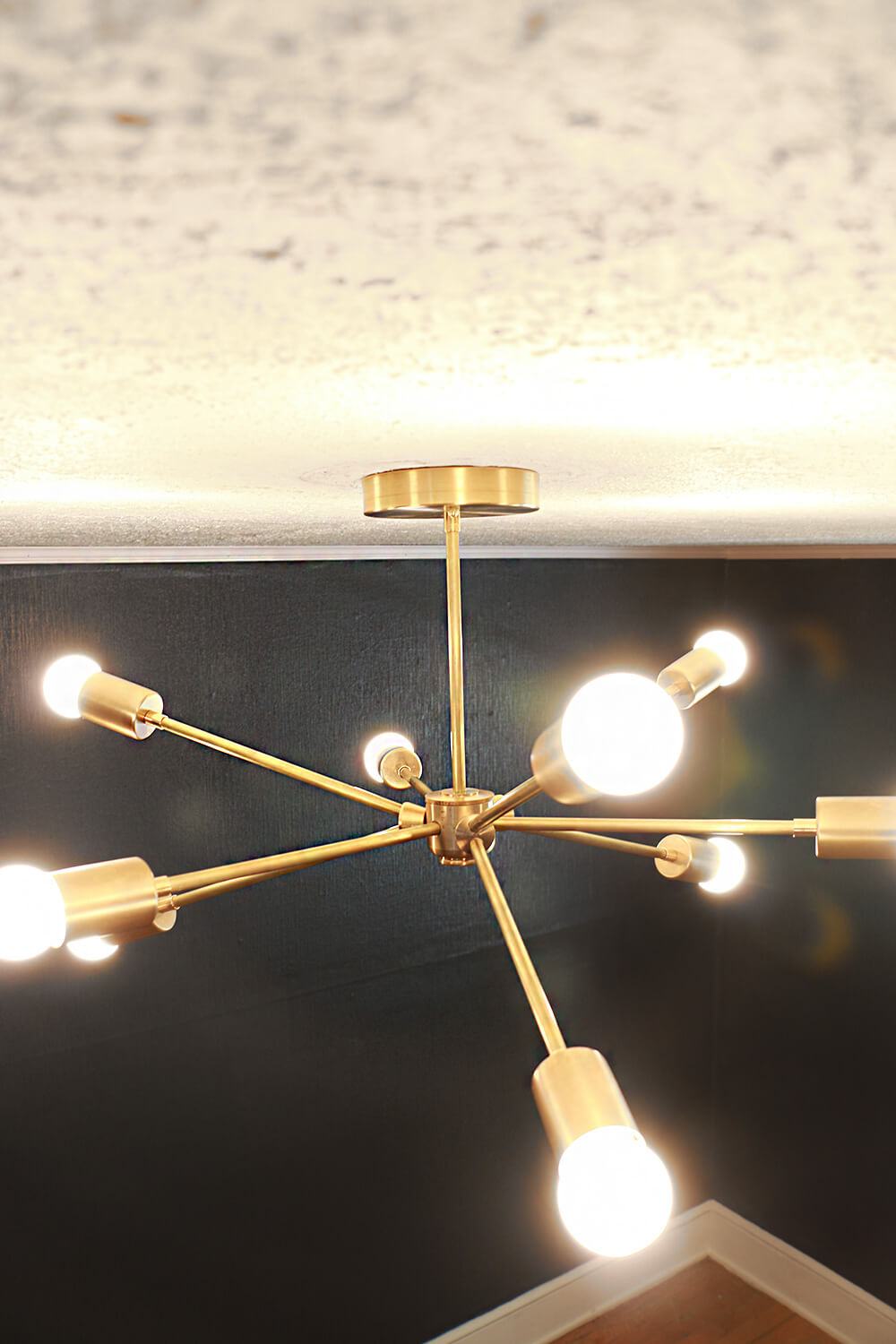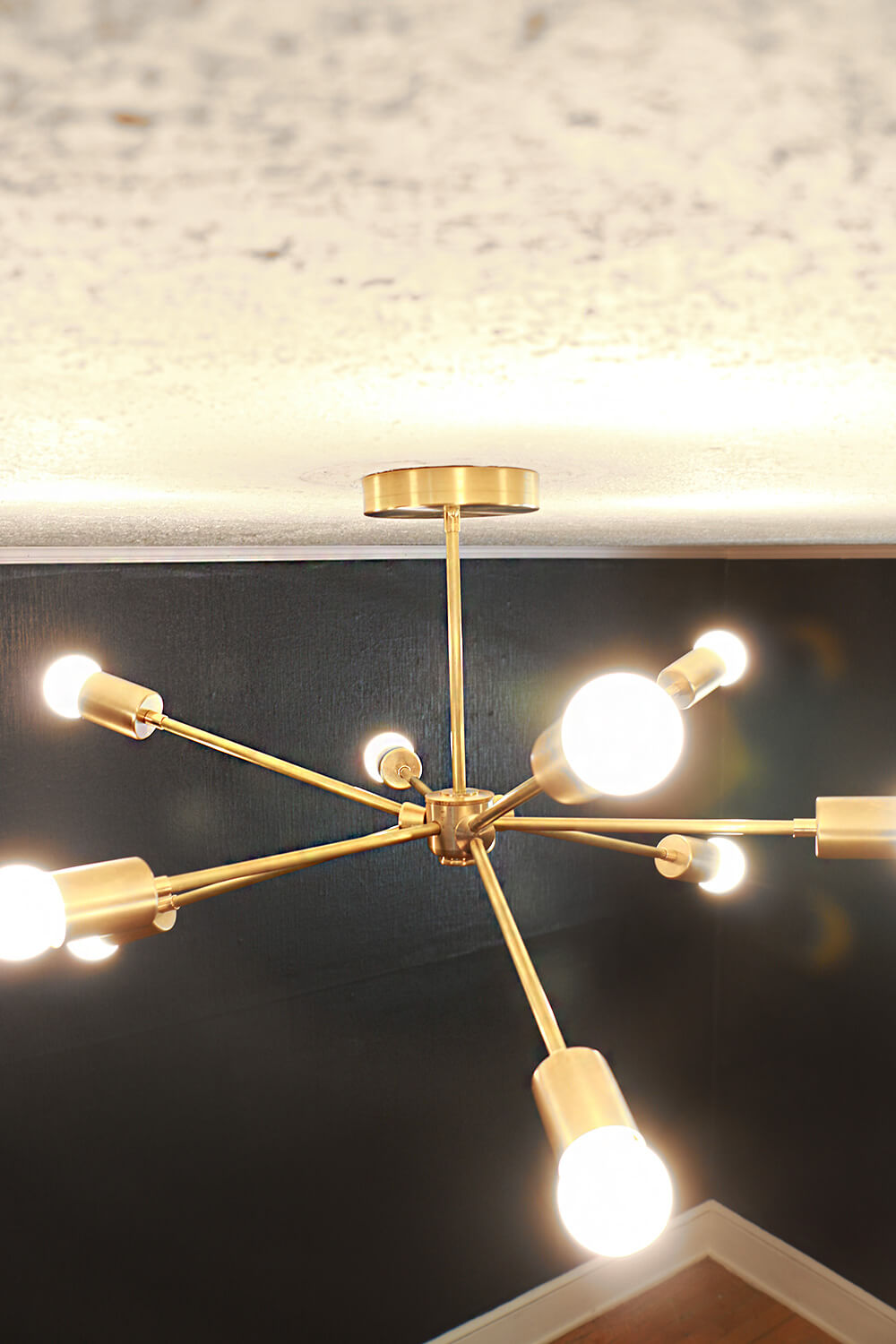 While I would normally go with a lower hang over a dining room table, this time I wanted it to be high enough to walk under…something closer to the ceiling. Strange, I know, but since my guest house is up on Airbnb I wanted to keep this room flexible to transition back and forth from dining room to a third bedroom. You never know when a larger group of guests needs a third bedroom. Then I will simply move the dining chairs to the kitchen's eat-in nook to accommodate a larger breakfast crowd, and set up a fold out bed in this room.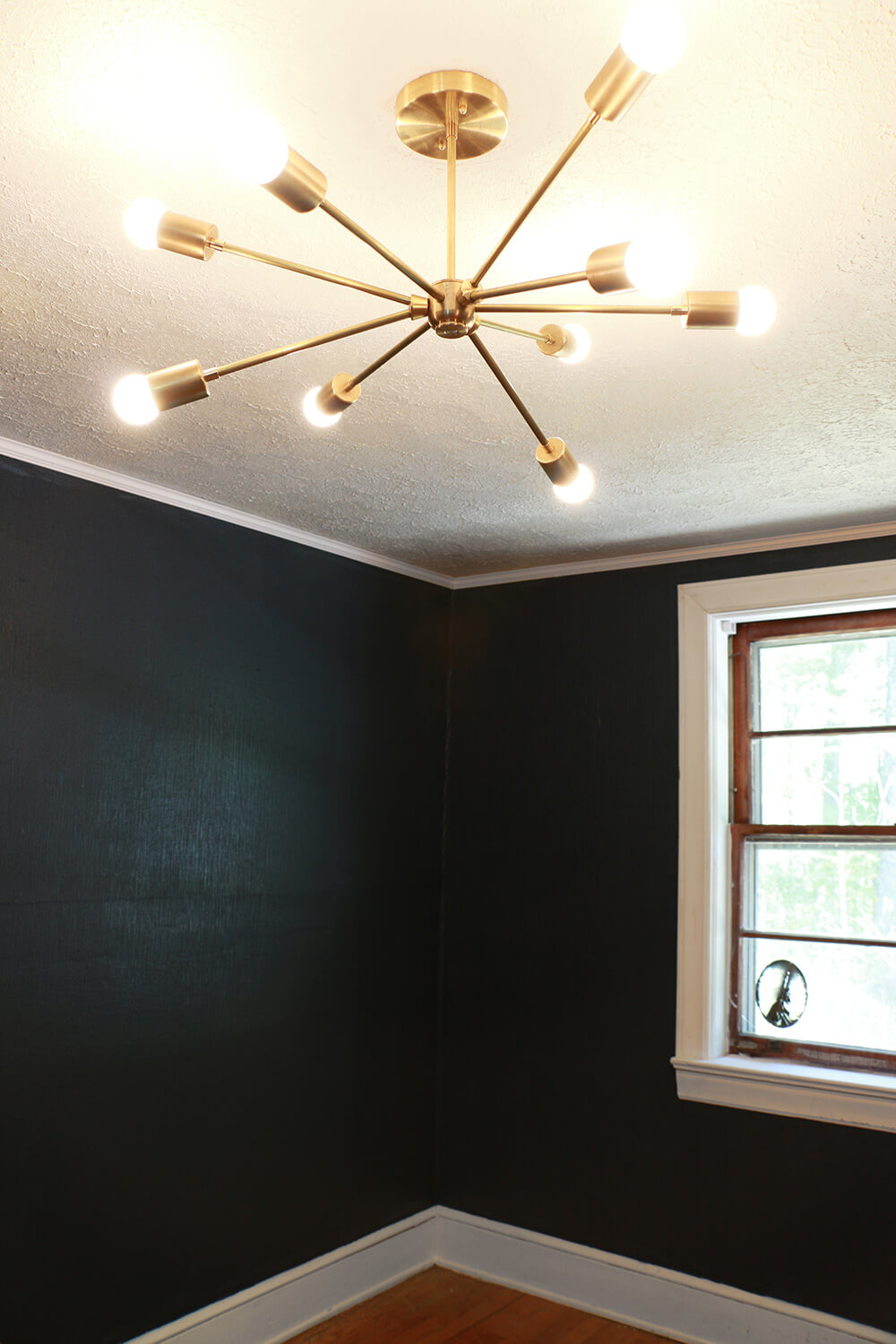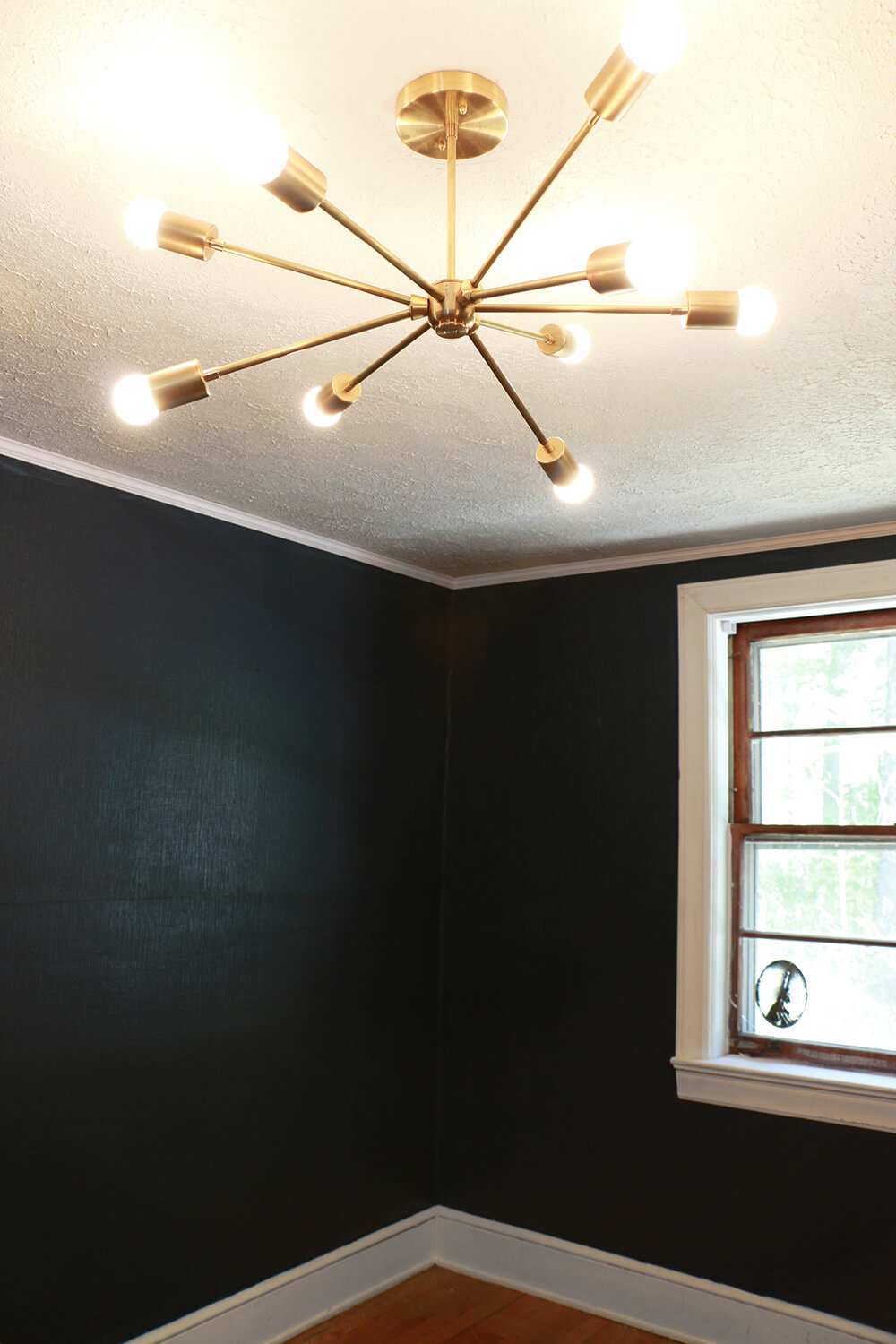 Well, this is as far as I've gotten with this makeover challenge. This does not bode well for me. Haha! I have 2 weeks left to bring this room together, and all of the furniture, art, everything is still in transit. I'm just praying it will arrive on time.
Wish me luck!
*Special thanks to MODCREATIONStudio, my ORC lighting sponsor, for supplying my dining room with a stunning lightup! All opinions shared are my own honest opinions, because that's just how I roll! 😉


[go_portfolio id="diy_gallery"]