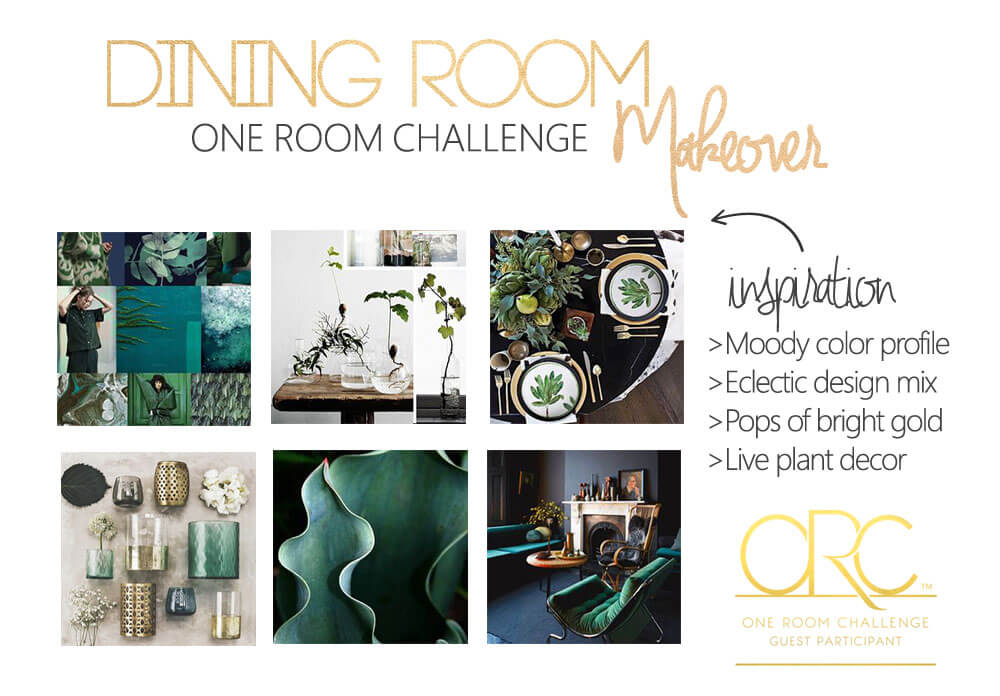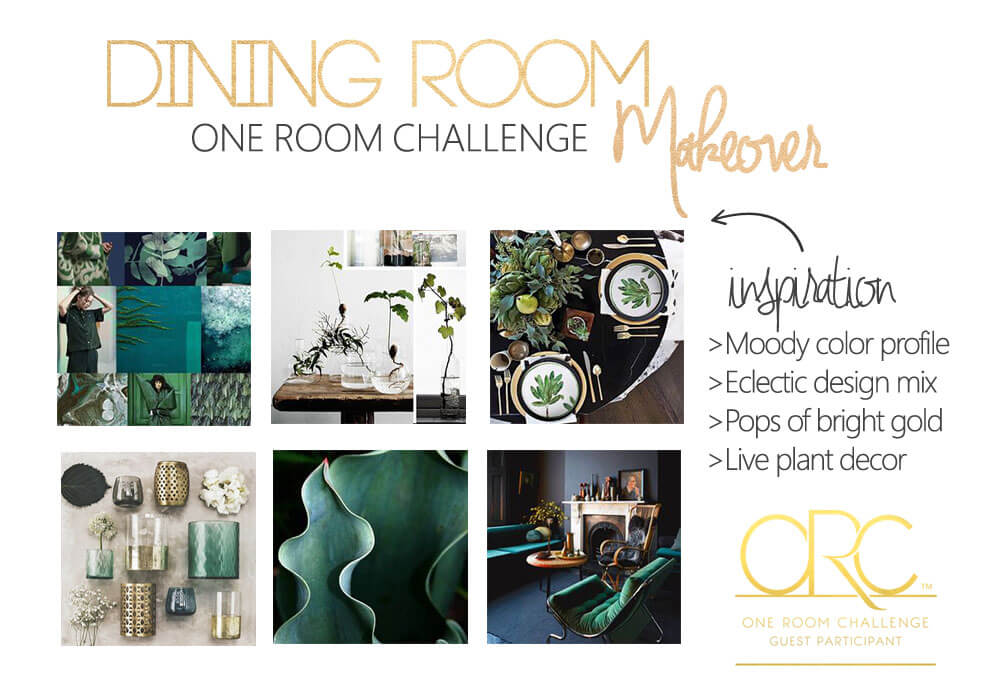 Wow, the summer has flown by and it's already time for another One Room Challenge. Yup, tons of bloggers and designers from all over the blogosphere join in a 6 week design challenge hosted by Linda of Calling It Home to transform a single space.
I wasn't sure I would join in this season, especially after my spring ORC kitchen remodel. Remember the kitchen before?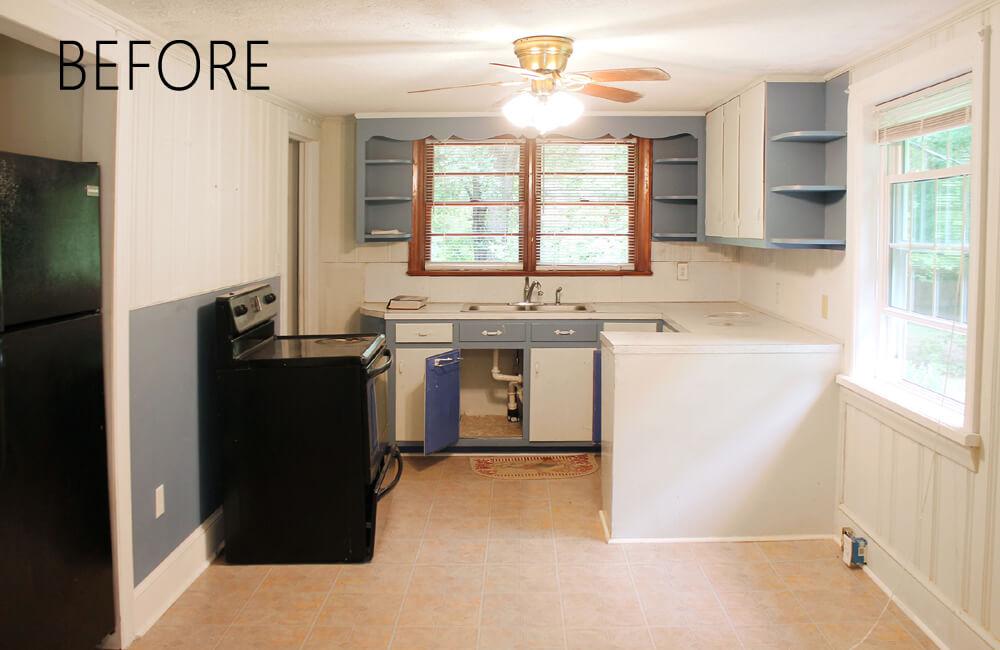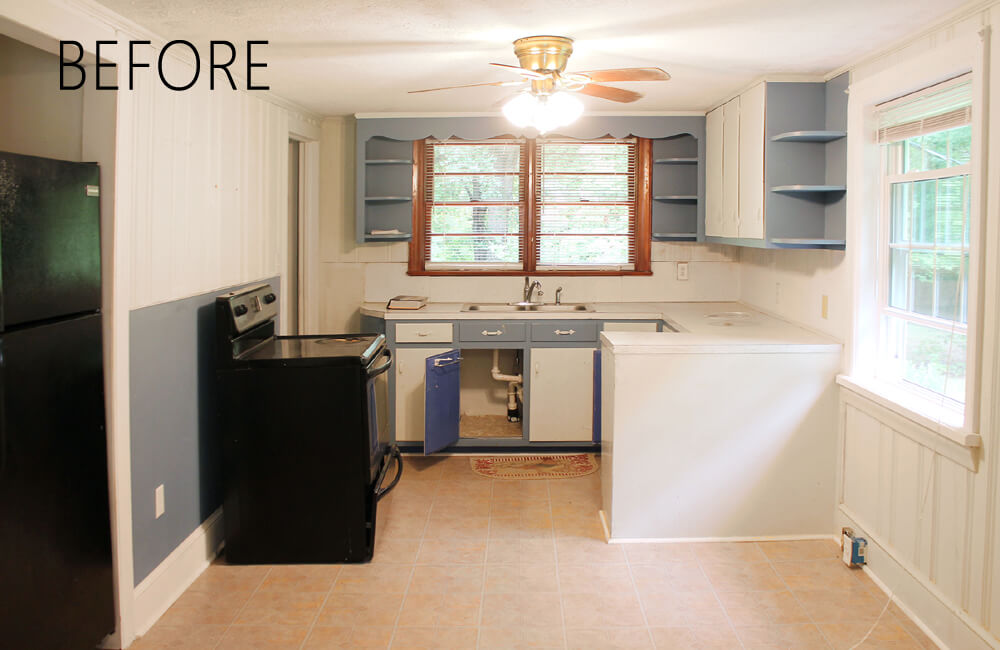 Now let's take a peek of that after….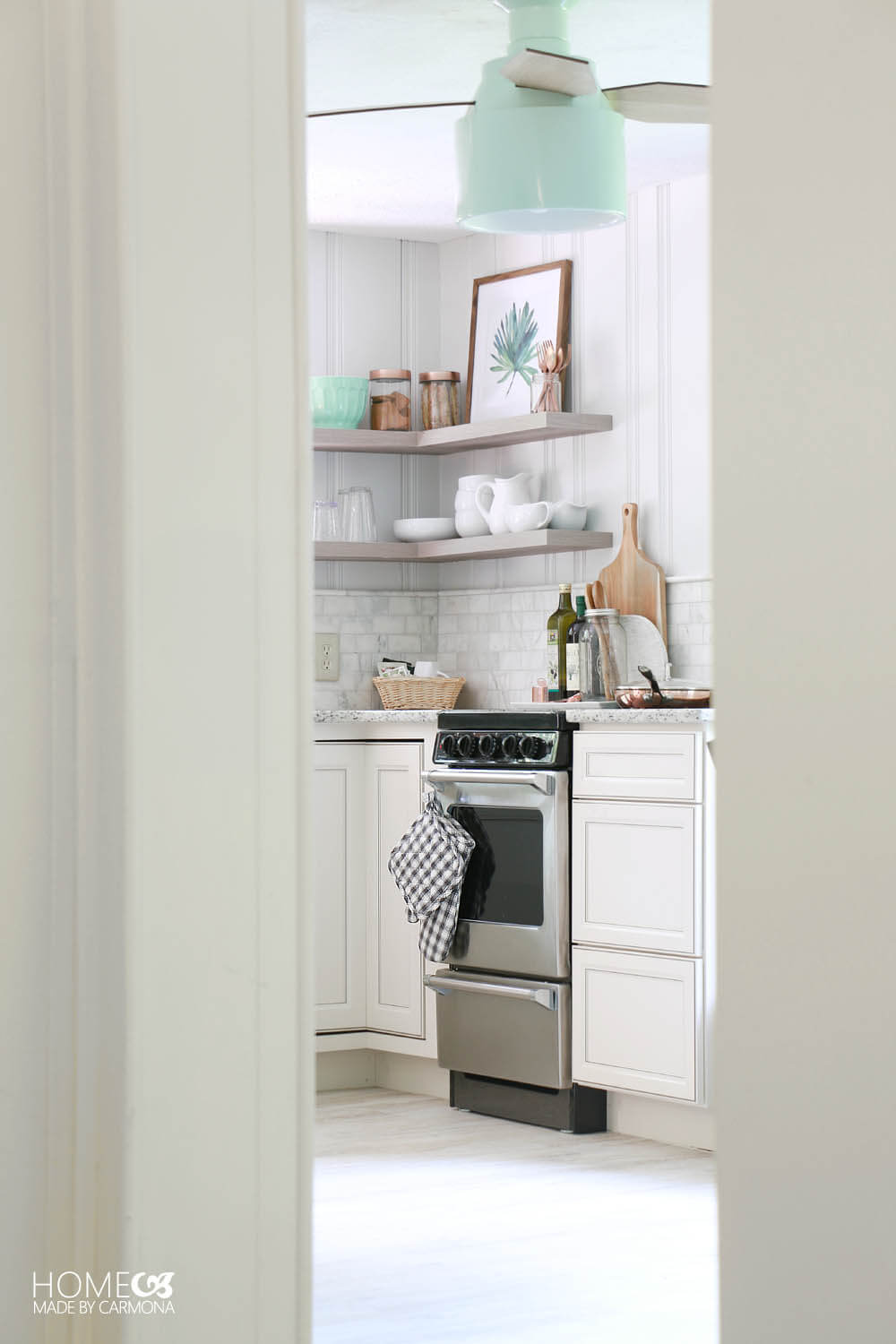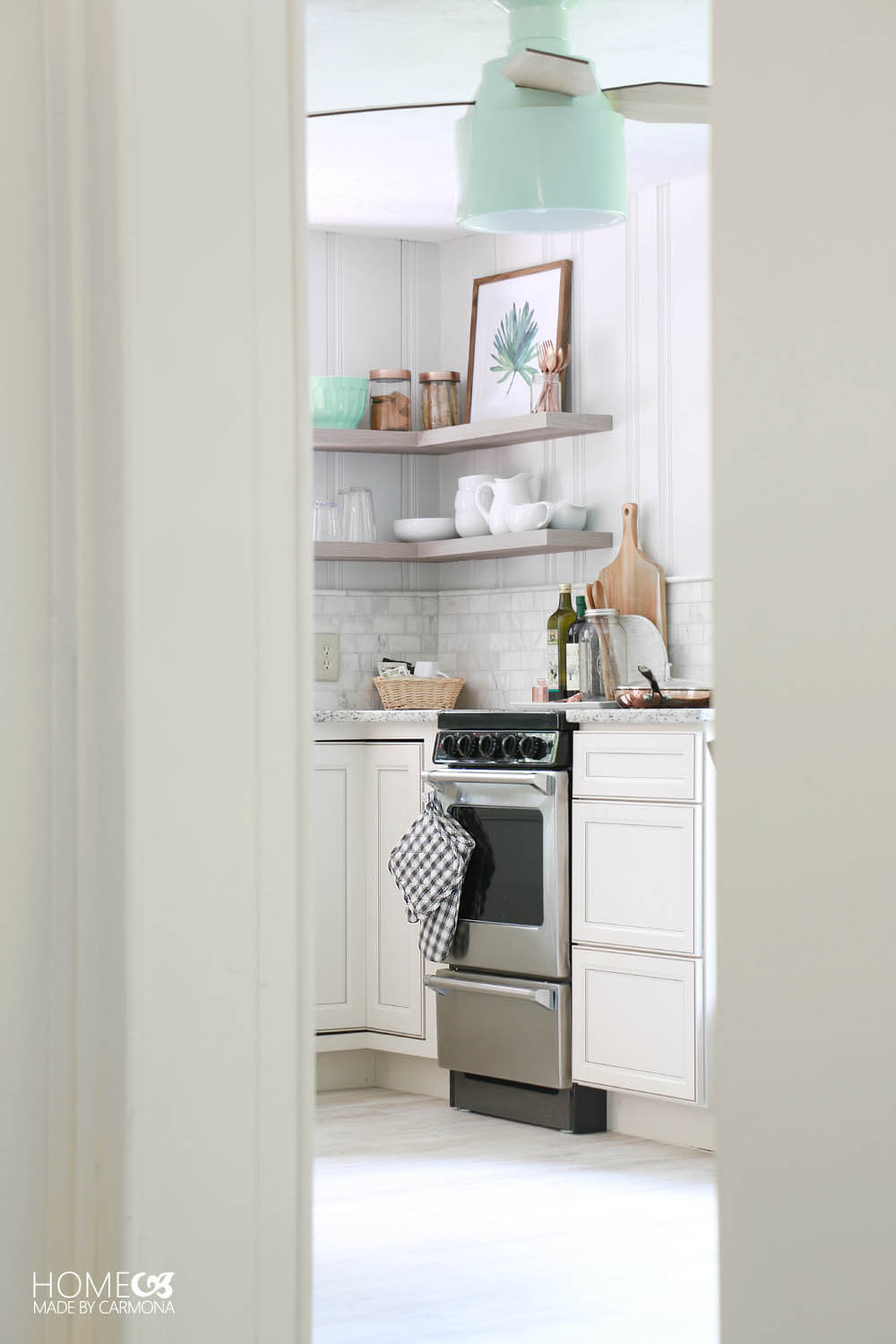 Whew, that cottage kitchen may have been small, but it sure took my all to get it done in the 6 week time frame. Ha, and that was WITH me starting early. Gah!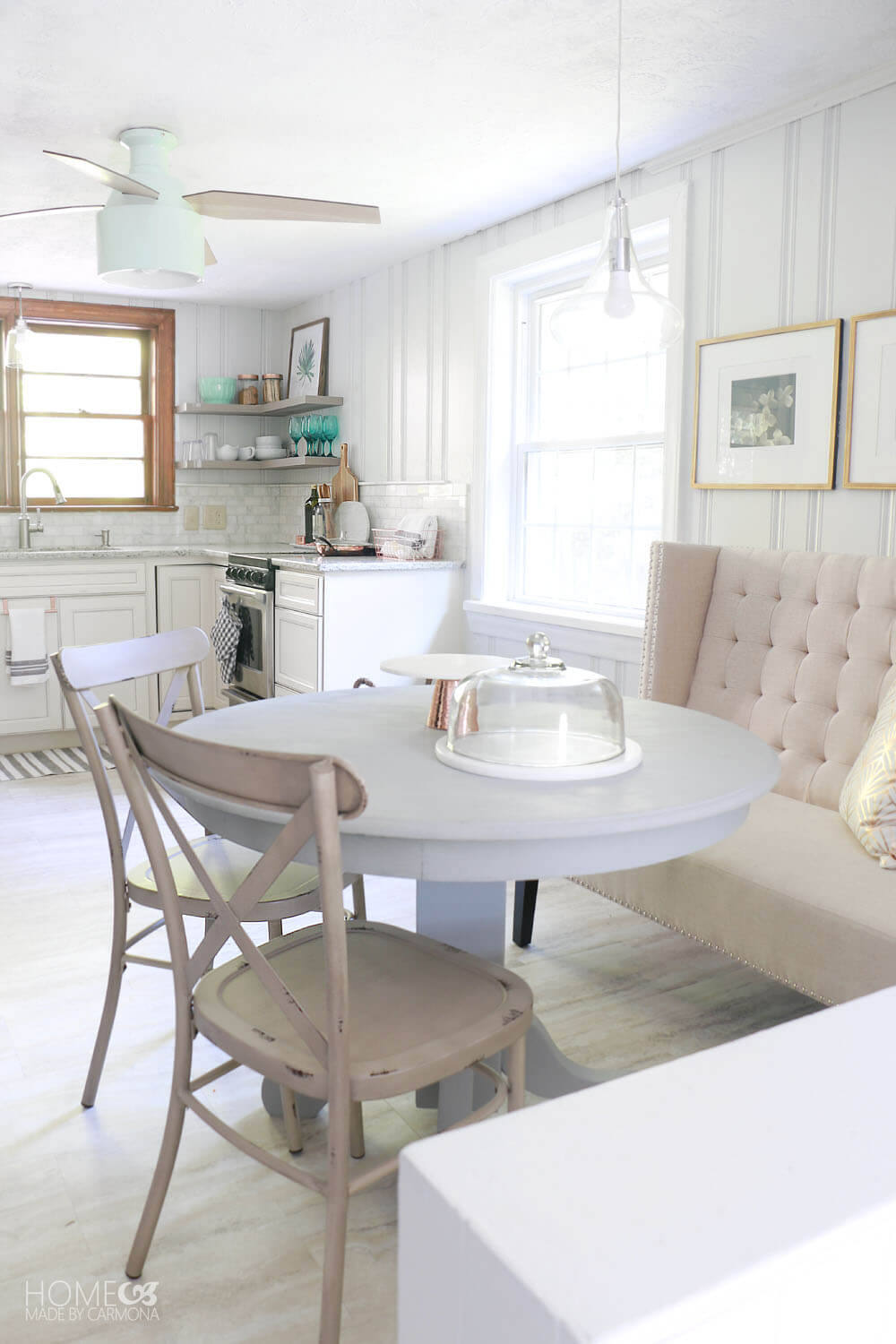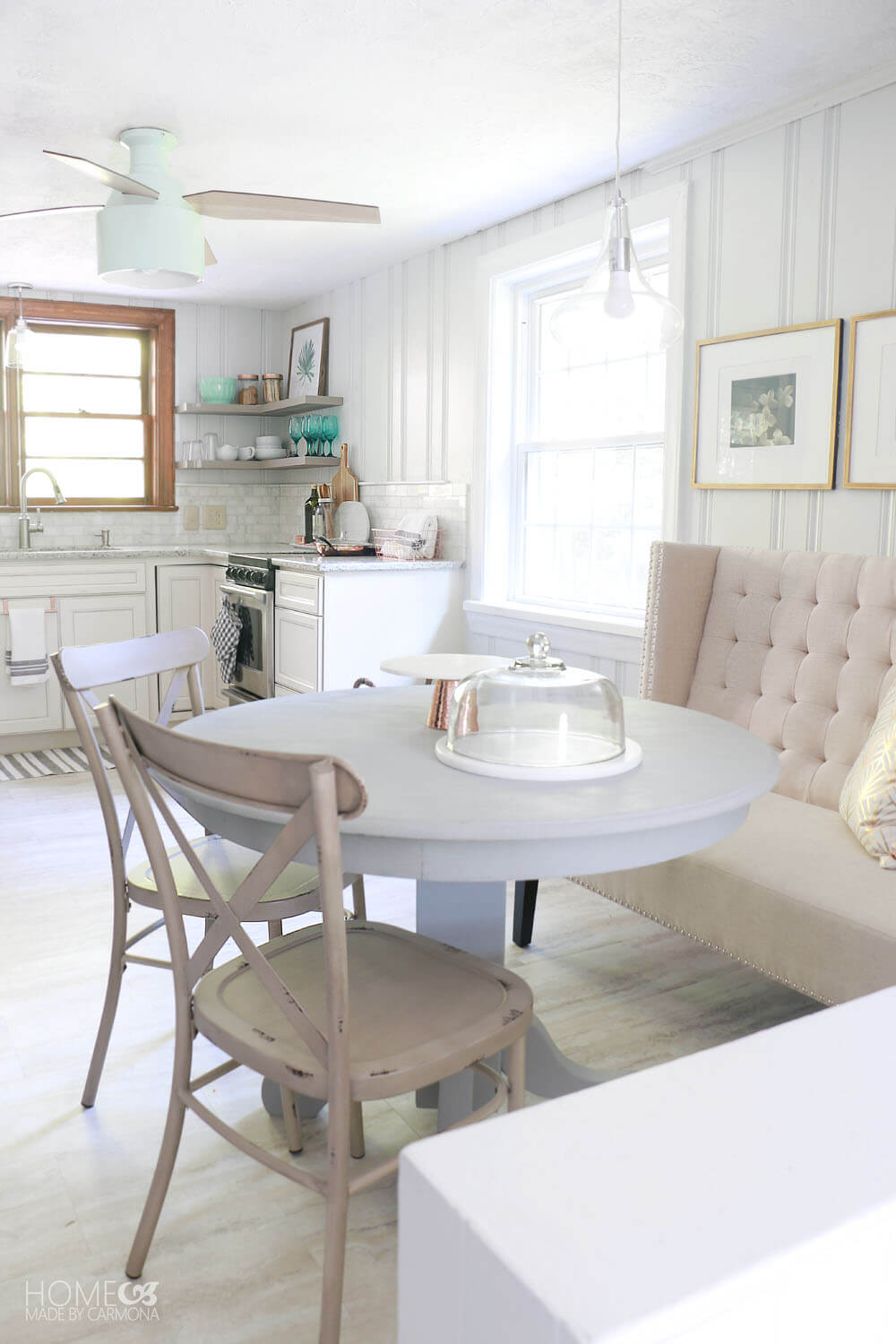 Well this year I decided to take on the dining room adjacent to that kitchen…after all, you can't have a cute kitchen that looks into a hideous dining room can you? Plus the real perk of joining in the ORC is to have that fire put under your butt to stop procrastinating and get the spaces done I've been putting off.
Today is week 1, so I'm going to share some of my design choices, and major furniture pieces I've been considering for the space.
I created a Pinterest board with all my color and design inspiration. I really want to go moody with blues and deep emerald greens.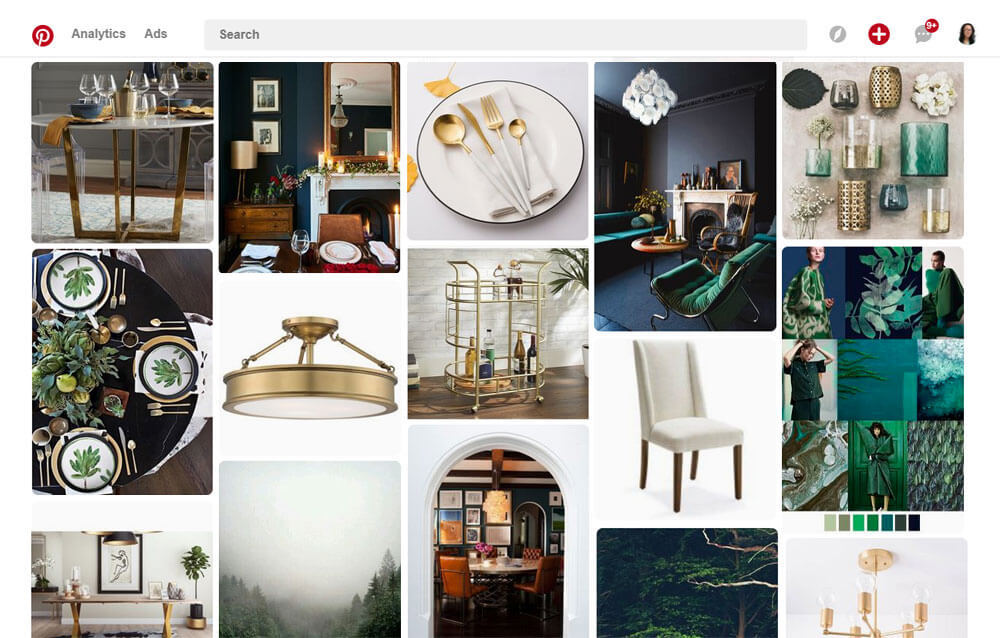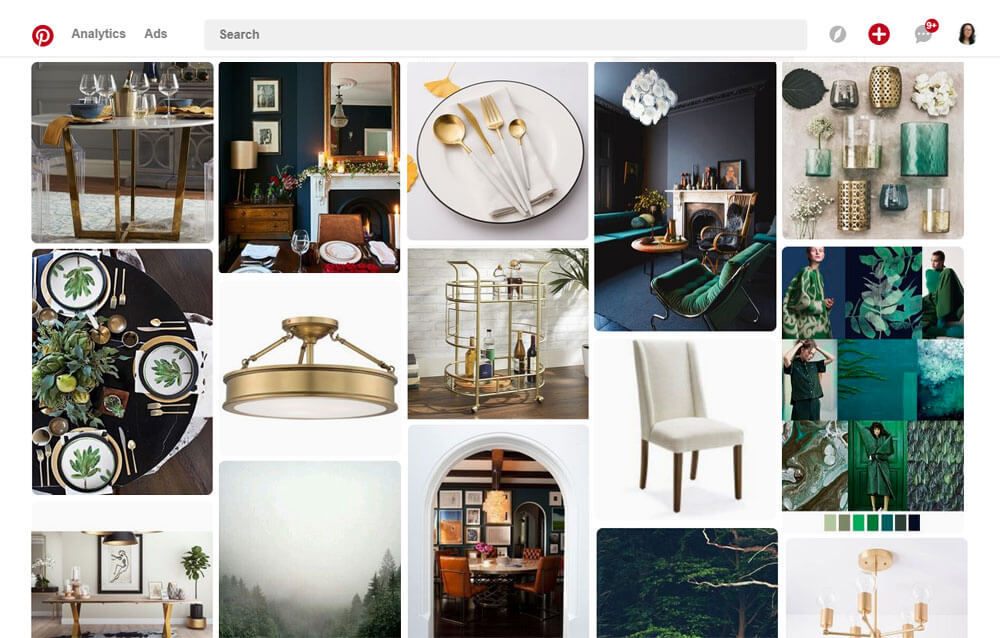 For the major pieces in the room I'm considering adding hits of gold. I love the idea of a gold base dining table. I think it'll really add some glam and sparkle to transform my small space with big style!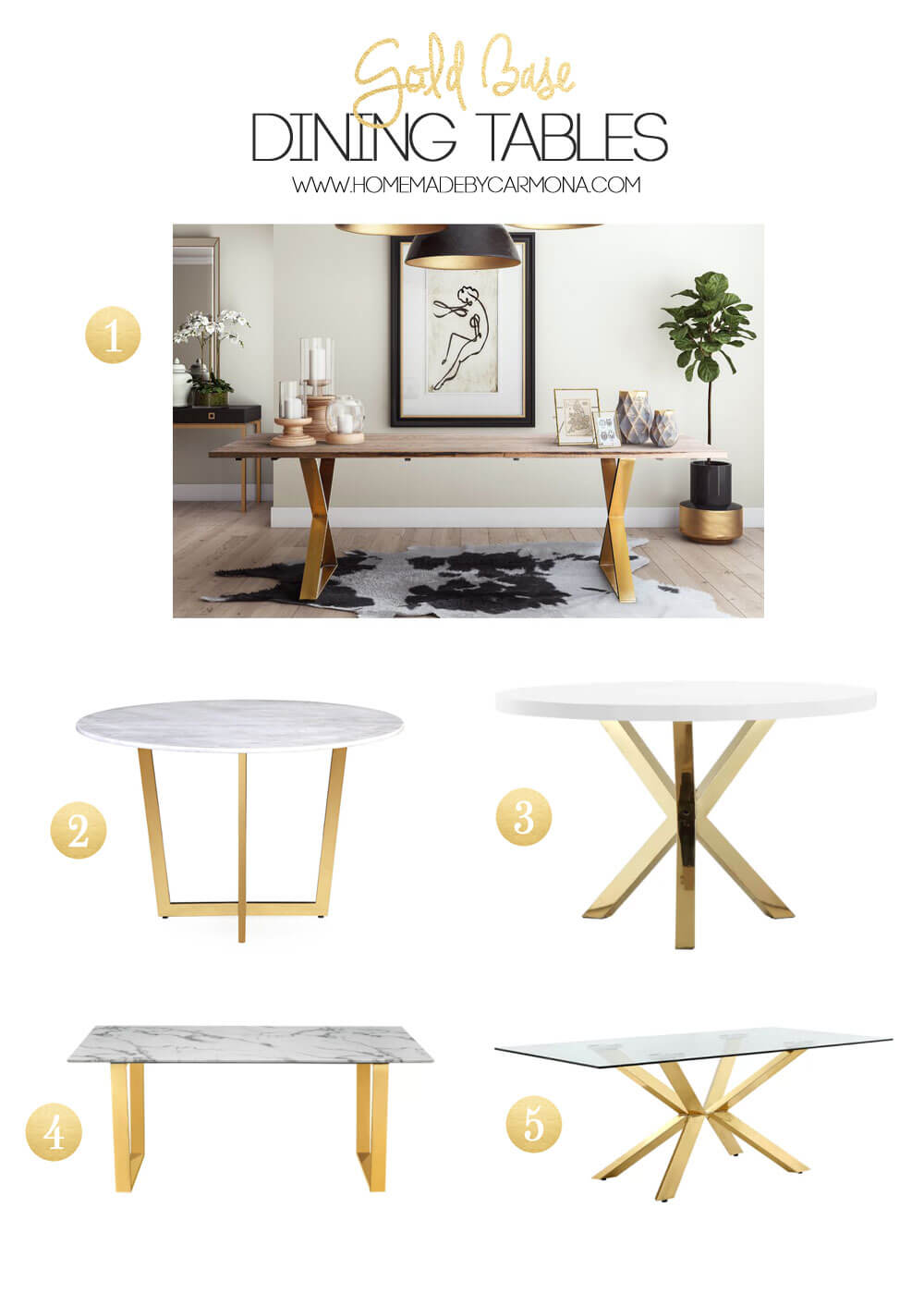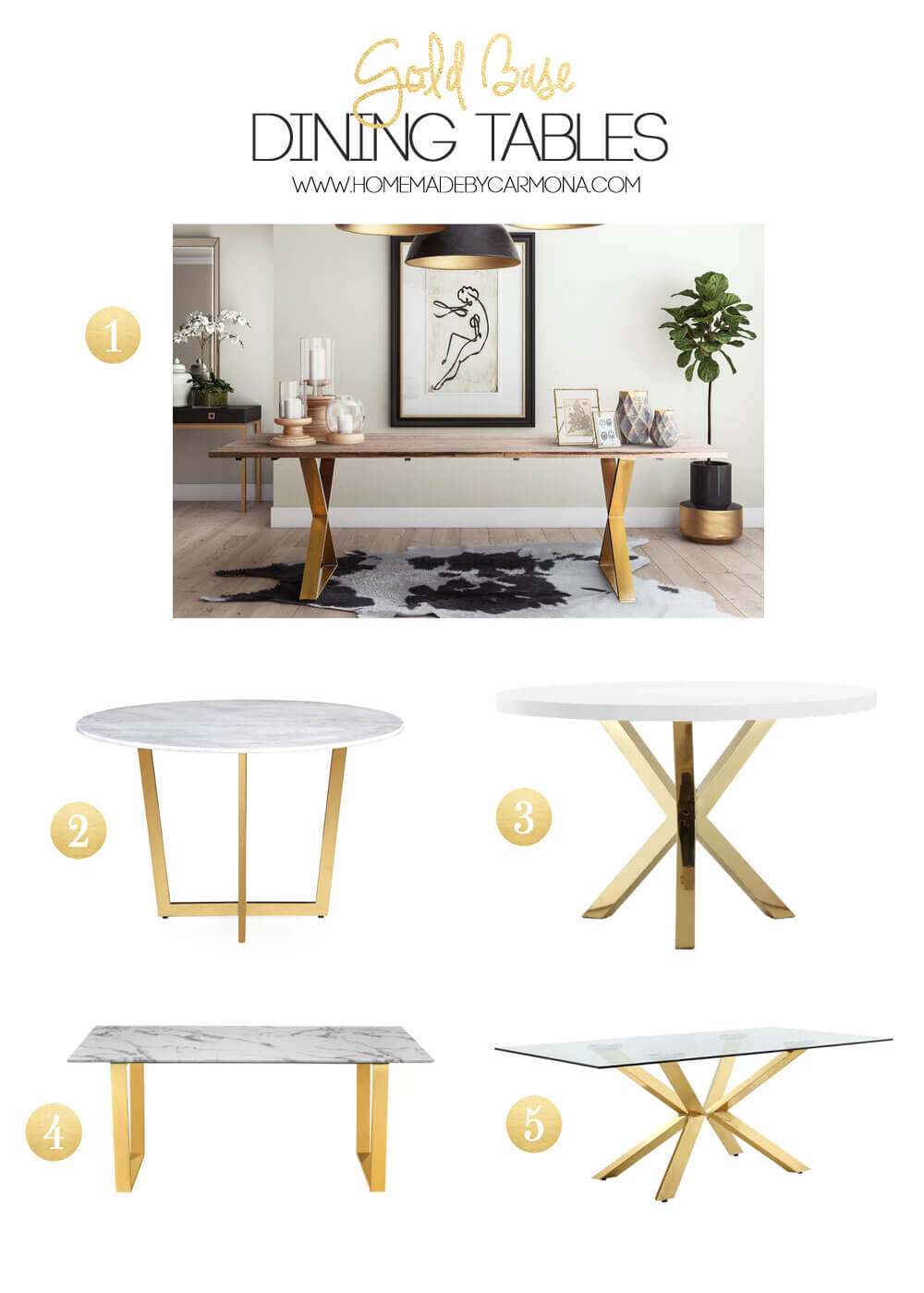 I've gone back and forth between going for ghost chairs or upholstered chairs. It is important to have a balance in texture types in a space, so if I end up with a glass, marble, or gold base table, I'm thinking upholstered might be the way to go. I really want to bright a few elements of fabric, and tufting into the space anyway…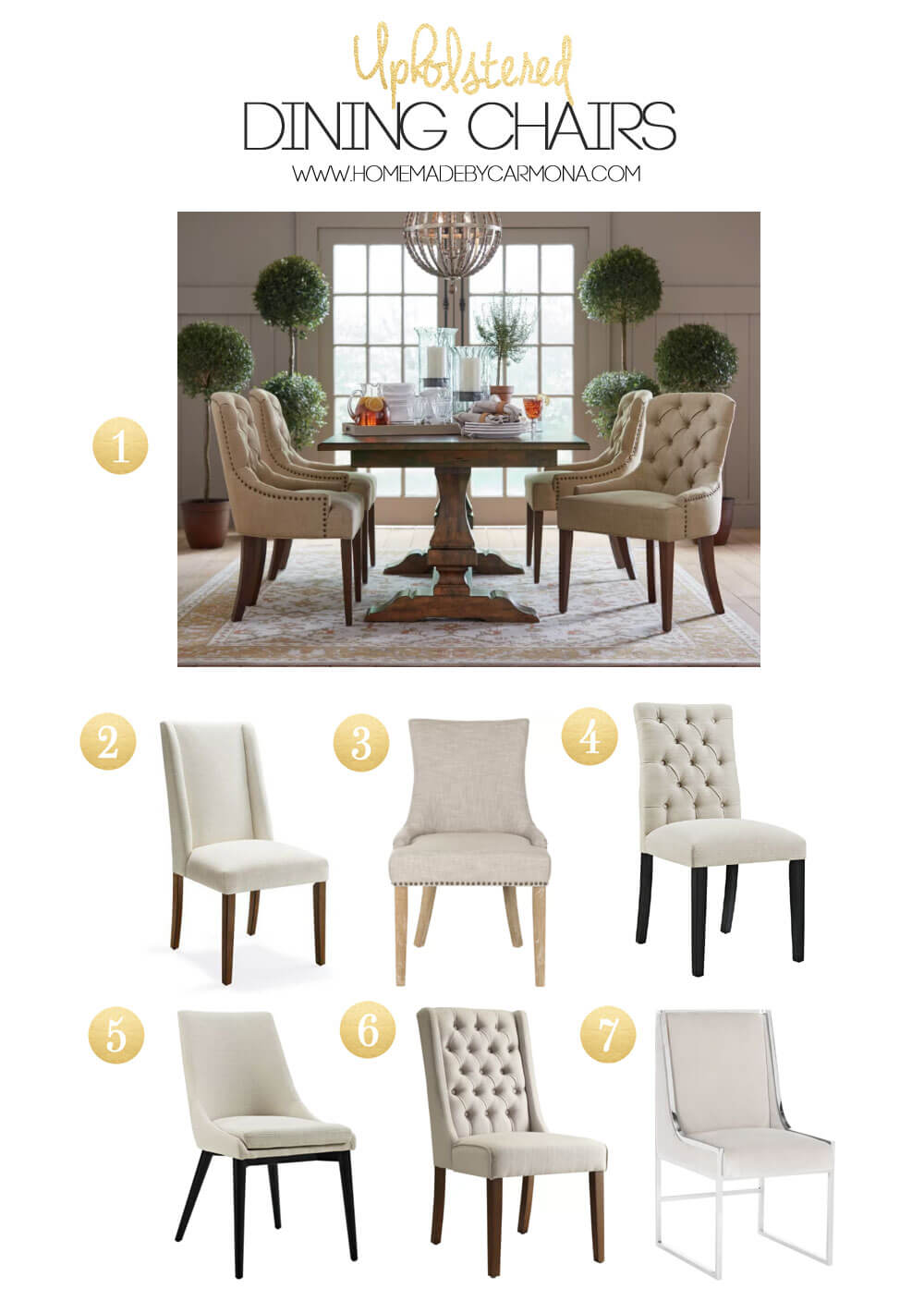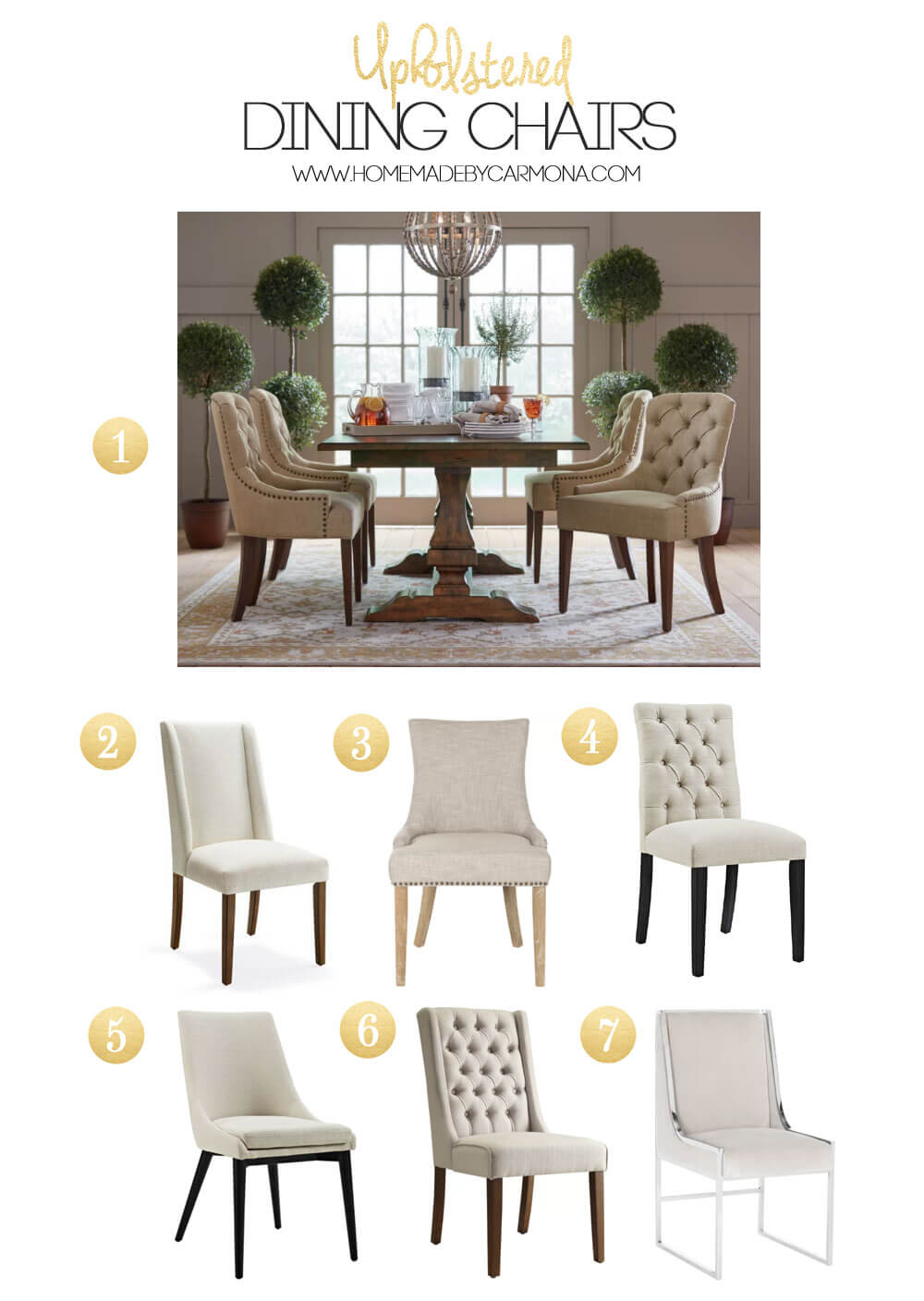 One last big but super important element to my space is lighting. It is such a dark space, and while part of the problem is all the trees with just one window, I still think the biggest problem is a poor light source. With a great light fixture that is both powerful and stylish, this room is going to really 'light up'.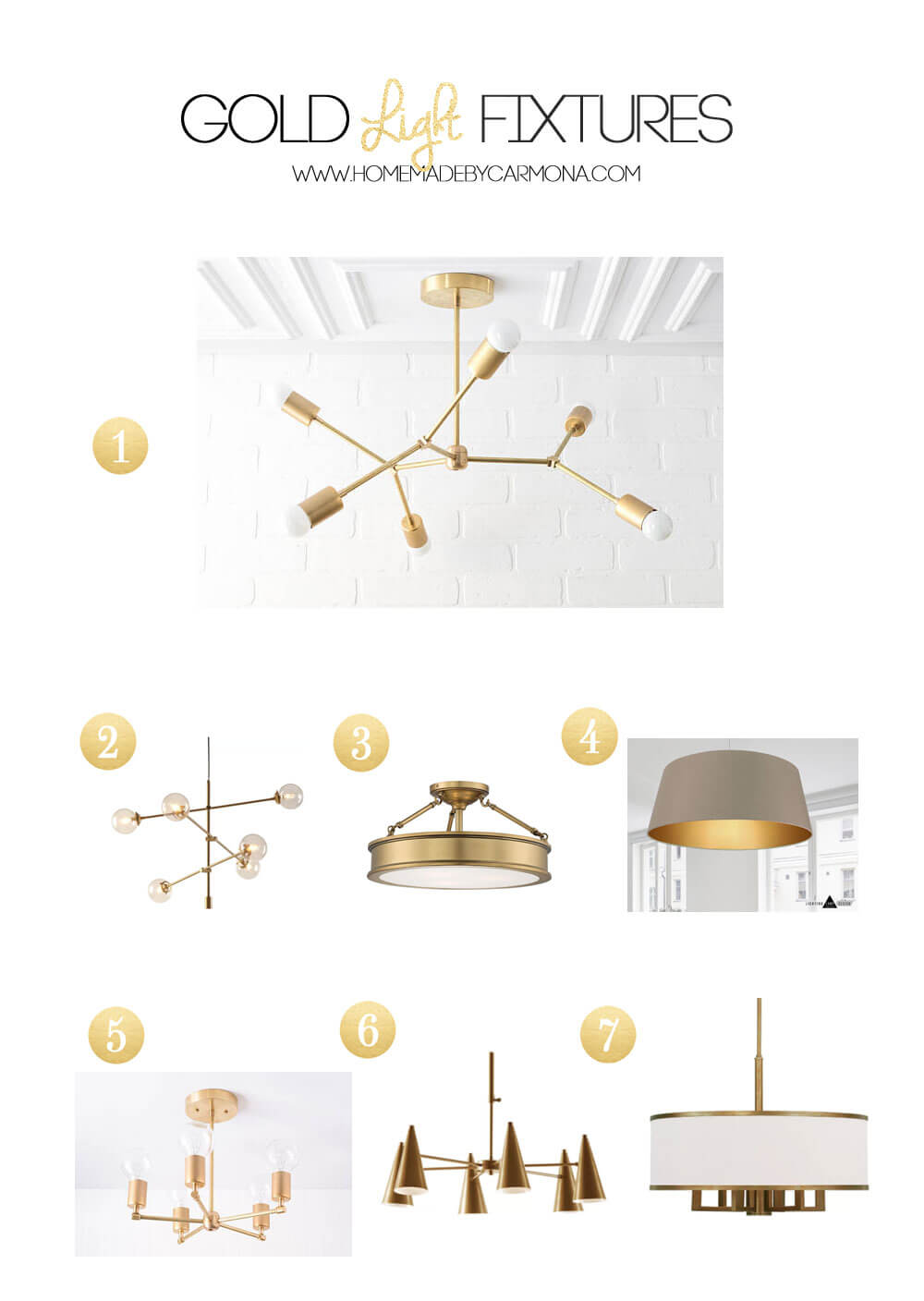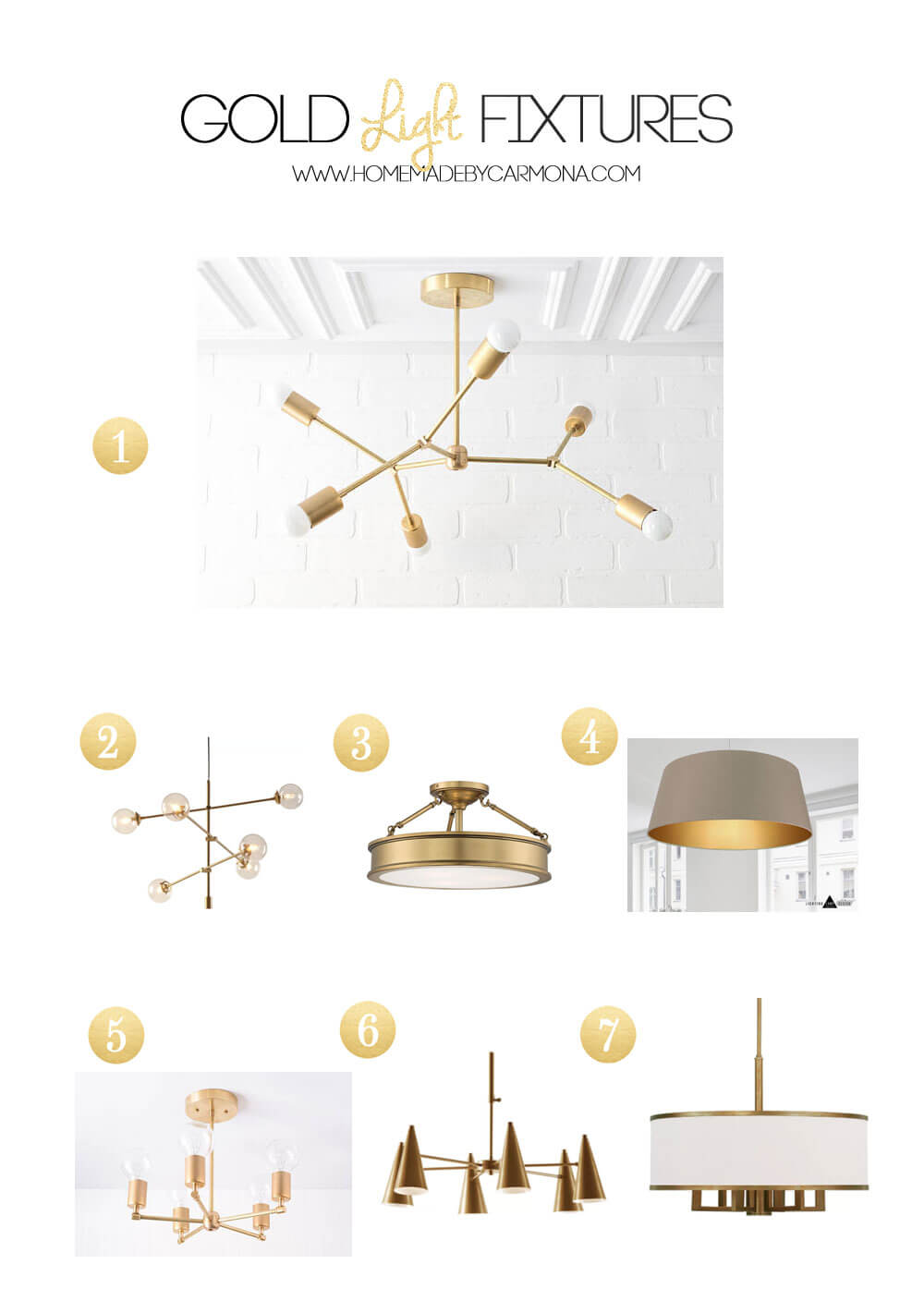 Okay, let's take a look at the horror that is my cottage guest house dining room…
This is the back wall that faces out into the backyard. See that secondary door with the blinds? That leads out to the deck, and across from it is the door to the basement.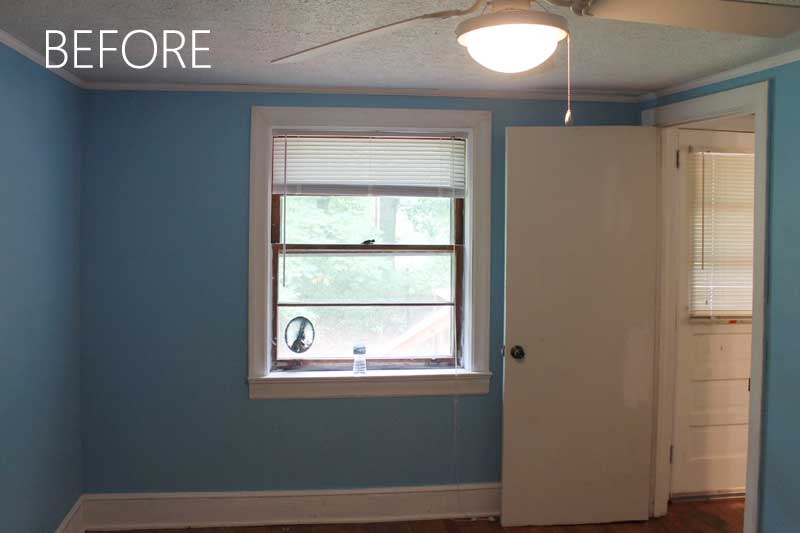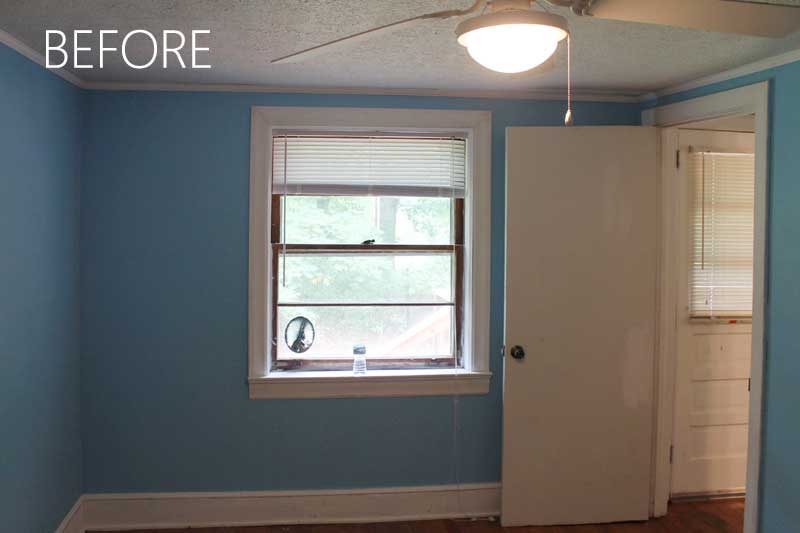 This is the front wall, which is the wall shared by the living room. You can see a bit of the living room wall peeking through that door after the hallway.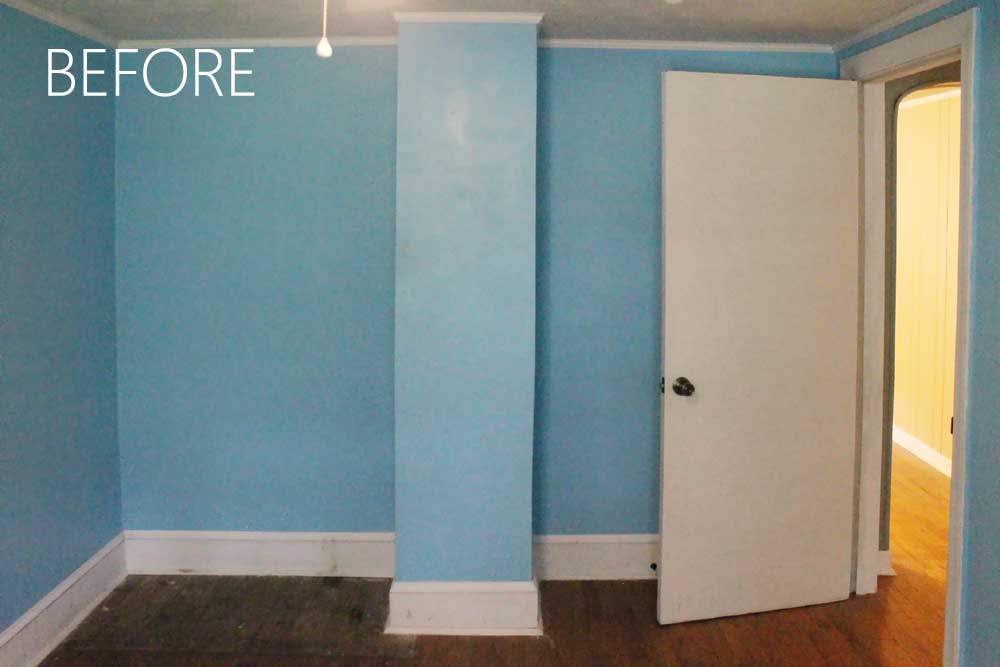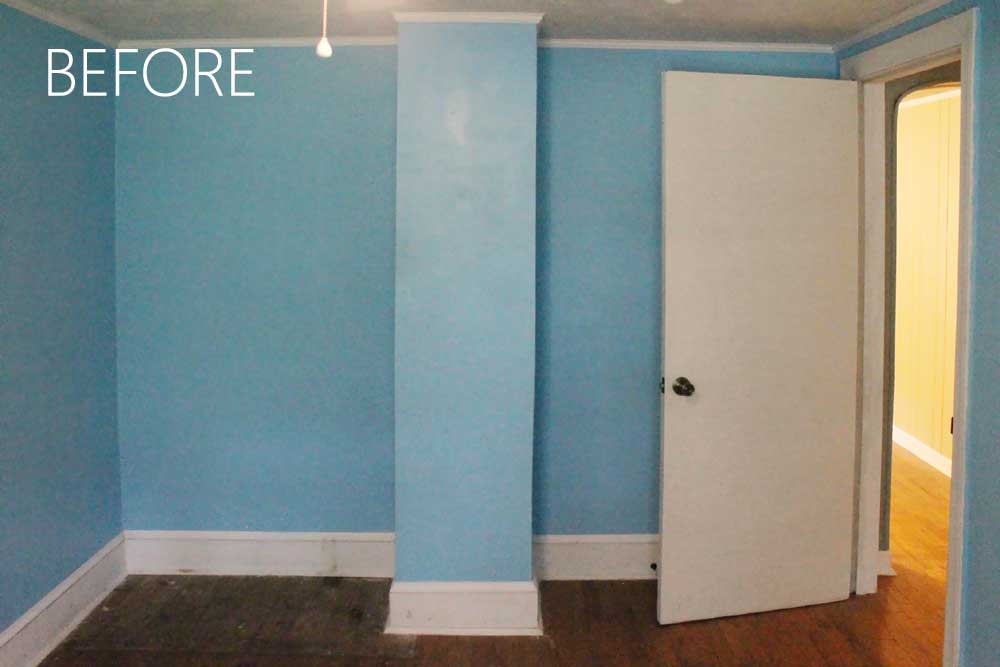 Finally this is looking into the kitchen…this first image isn't the current view, but I had to show you what the kitchen looked like before from this side…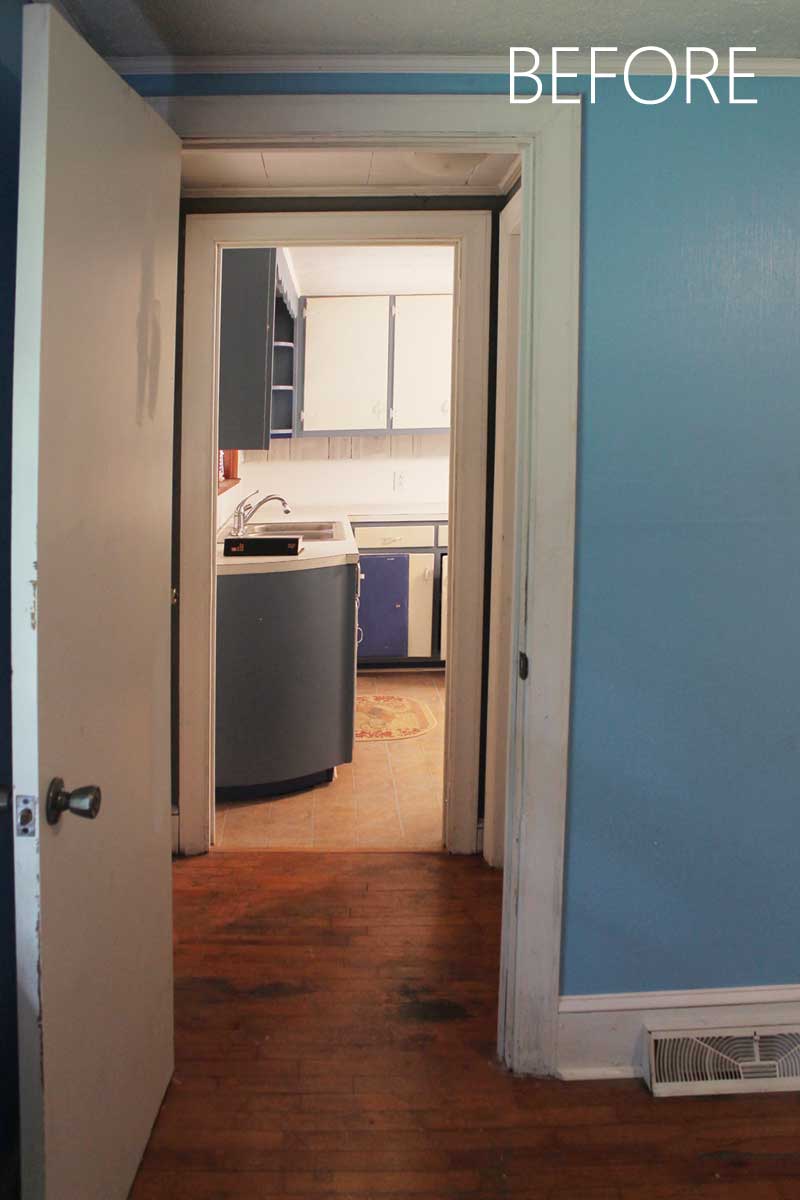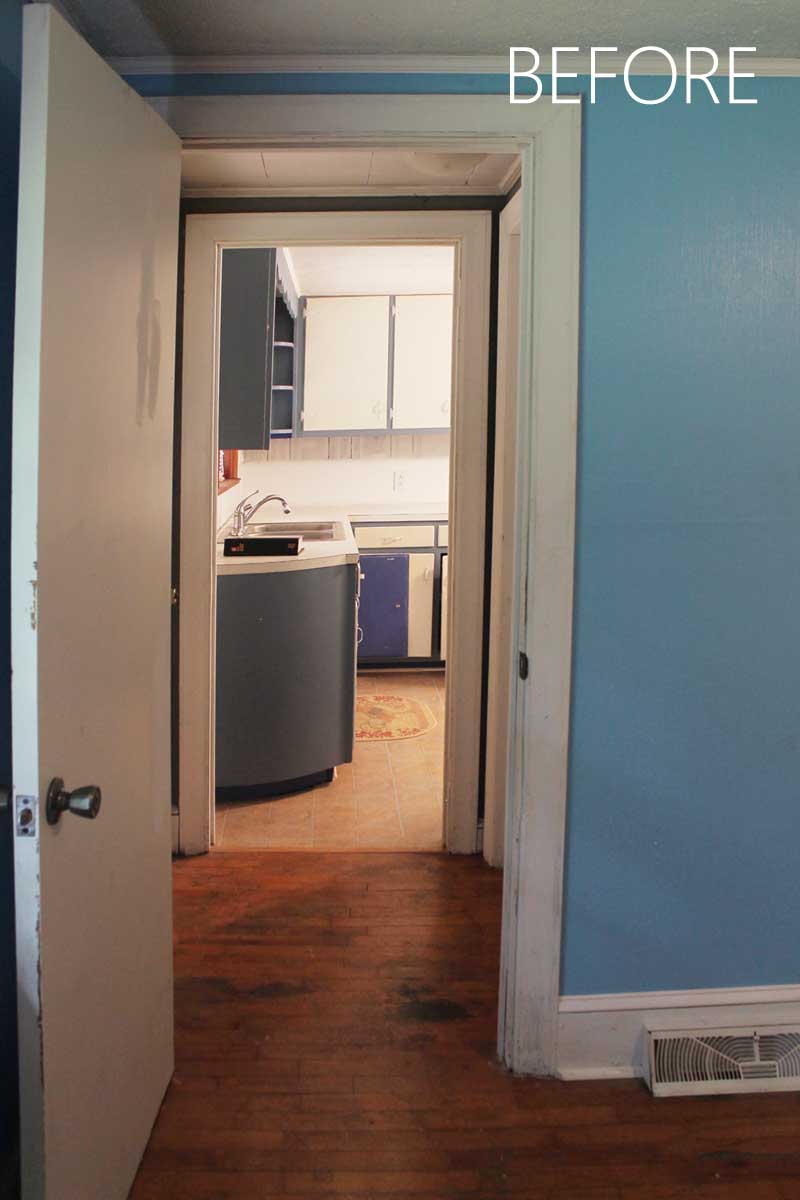 Gee, just about anything would be better than it is now in that dining room. Haha!
I think the hard part of this little cottage house is the inability to take out any walls. It is so small, and set up in just such a way that to remove entire walls wouldn't work or make sense. I can expand doorway openings, but there is really only one wall in the entire place that makes any sense to take out. What that means is I have to be content to work on small closed (often dark) spaces.
Just because my guest house dining space is small and the walls can't be opened up, doesn't mean it can't have tons of style. I've decided to go for a moody space filled with tons of zhush (that's a word right?).
I can't wait to see how this all pans out…especially since I still haven't ordered anything! LOL! SO not good…


[go_portfolio id="decorate_landing_page"]