Wish you could swap out those old light fixtures for something a little more to your taste, but it's just not in the budget?
Here are 20+ creative hacks bloggers used to transform their outdated lights in lieu of something a lot more stylish!
Many of these solutions are perfect if you're a renter, on a budget, or just like to upcycle what you already have.
1. Use Capiz Shells To Turn A Boob Light Into A Chandelier
You know the boring dreaded boob light that graced every hallway in the 1990's? Heather from The Heathered Nest gave her boob light a whole new look without re-wiring a single thing!
2. Add A Drum Shade To Zhush Your Ceiling Fan
I made over my teenage daughter's bedroom but didn't have the budget to replace the ceiling fan. Adding a simple drum shade and hanging a few chandelier beads down the middle made it feel much more sophisticated. It would have been even better if I had time to paint the fan blades!
3. Make New DIY Cone Kitchen Pendants From Old Lights
Erica from Designing Vibes didn't just update a light, she straight up made one! But this same principle applies to existing fixtures, which you can easily do by adding the new shades the same way Erica did.
4. Turn A Table Lamp Into A Wall Lamp
Kristine from The Painted Hive discovered a cheap solution to an adjustable arm wall fixture that is pure genius! Use the much less expensive desk lamp version, zhush it up, and a couple adjustments later, it's the coveted wall light!
5. Create A Trendy Feather Light Knock-Off
Jenna of Jenna Sue Design Co. DIYed her way to a high-end feather fixture on a budget, and this knock-off is mind blowing!
This trendy chandelier dupe can be customized as a fixture, or as a faux fixture that can be moved wherever you wish.
6. Transform A Shade Into A Boho Styled Ceiling Light
Just when you thought that last fixture was genius, check out this haute boho fixture, also DIYed by Jenna Sue Design Co!
7. Modernize Your Outdated Traditional Into A Mid-Century Light
Ashley of Bigger Than The Three of Us wanted a modern midcentury style fixture, and found a smart way to completely update a thrifted fixture for the desired effect.
8. Turn A Piano Lamp Into A Picture Frame Lamp
I wanted a picture frame lamp / bookshelf lamp, but it just wasn't in the budget. So when I found a couple piano lamps at a garage sale for $15, I new I could easily use them in place of picture lamps with just a few small adjustments.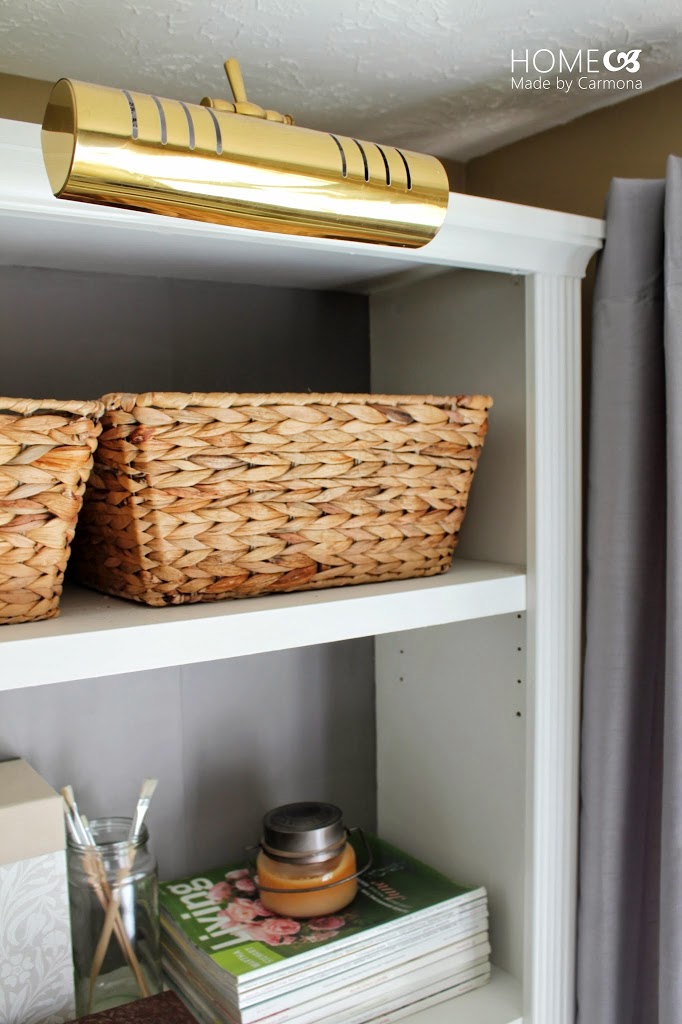 9. Turn Any Basket Into A Light Fixture Shade!
All it takes is a lighting kit or a fixture you no longer love, and a basket you do love! Ashley Rose from Sugar & Cloth created this show-stopper!
10. Make Your Own DIY Beaded Chandelier
You would never know this beaded chandelier was actually a DIY project! But Tasha from Kaleidoscope Living made this gorgeous beaded shade from scratch!
11. Transform A Plain Pendant Into A Trendy One With Paint & Ingenuity
Brynne from The Gathered Home turned the Ikea Vaster pendant light into a knock-off of the popular Hicks pendant light. So the next time you see a cheap fixture with a similar shape as one you love, snatch it up!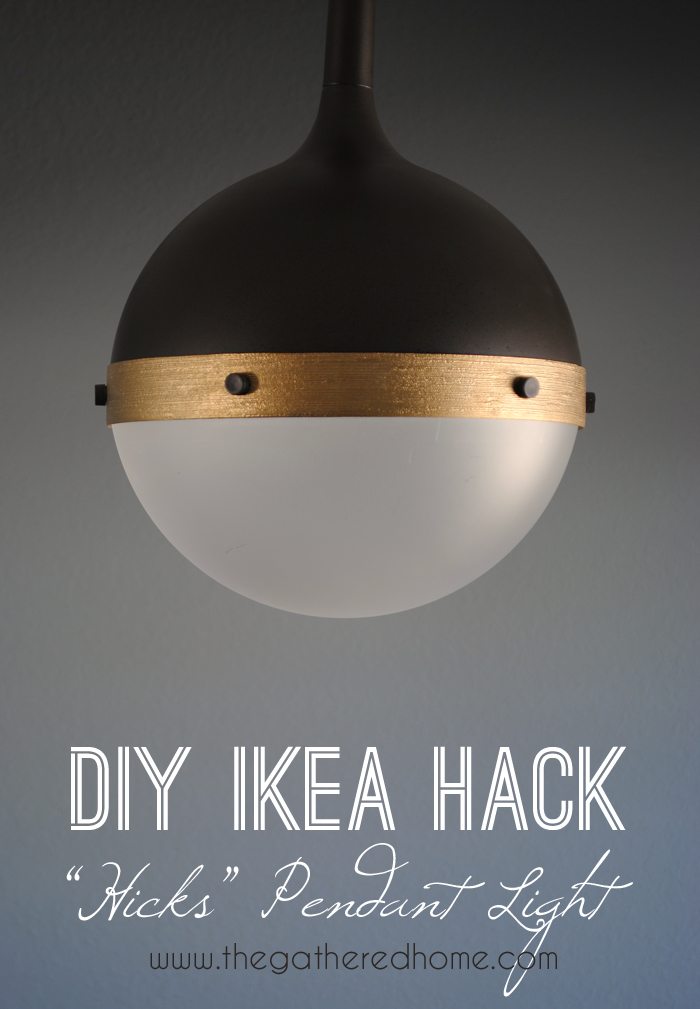 12. Add A Shade And Shorten A Tall Floor Light For A Sophisticated New Look
Turn those cheap up-light lamps into something way more sophisticated for just the price of a new shade and spray paint!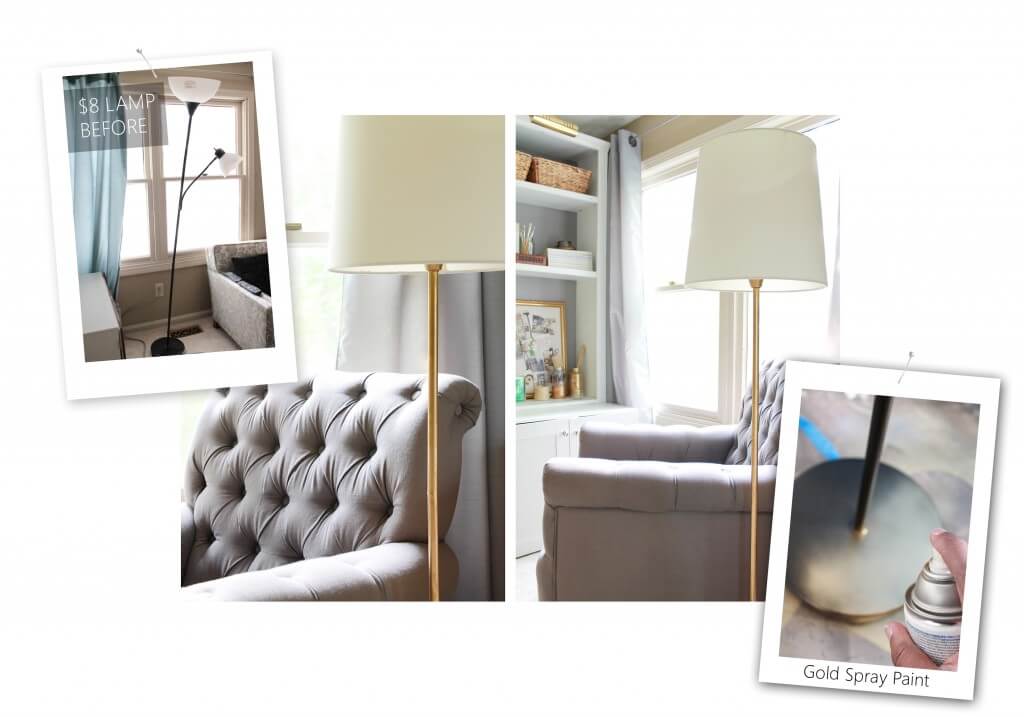 This video tutorial I shared a million years ago, but it's an amazing project that doesn't require any real DIY know-how!
13. Turn A Boring Shade Into A Stylish Pleated Shade
Bre of Brepurposed shows you how to make a no-sew lampshade for a whole new look for your lamps. This is a fantastic solution for custom style on a budget!
14. Cover Up A Boob Light With A Shade
It turns out there are lots of different solutions to cover the dreaded boob light! Heather from Heathered Nest shares multiple incredible solutions for every style!
Who knew a simple shade could make such a big impact.
15. Craft A Natural Fiber Jute Shade
Julia of Cuckoo 4 Design shows you how to get that stunning natural fiber trend for way less than buying it. She even shows you how to transform a couple regularly shaped lamp shades to give it this unique shape!
16. Give Lamp Bases A Little Texture
I bought this little lamp with pleated shade here (affiliate link) on Amazon for a great price, and decided to give it just a little extra texture with a textured spray paint. Of course, touching up the gold for a more modern gold completed the final look.
17. Turn Uncommon Items Into A Trendy Lamp
YouTube sensation Linda DIY shares this incredible IKEA hack using a couple bowls and a fixture to completely reinvent a lamp for a modern new look. If you don't speak German, you will need to use subtitles translated to English, but it's worth seeing this genius solution!
19. Add Beads (Or Other Items) To Hack A Trend
Katie of Spray Paint & Chardonnay found a way to dupe a popular designer lamp for less! And all it took was some wooden beads and spray paint!
20. When All Else Fails…Paint It!
Never underestimate the power of paint! This picture is from way back in the day when I spray painted every part of these lamps… The hardware, the shades, and even the inside of the shade was spray painted gold for a nice glow!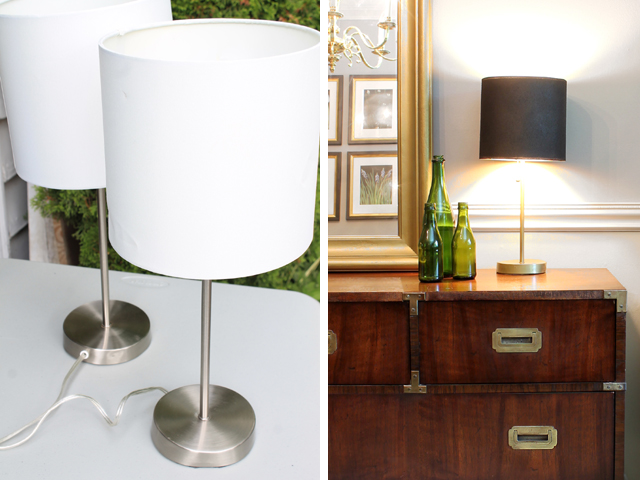 In truth, the entire room got a total upgrade with painted furniture, painted upholstery, and painted accessories of every type! Including the mirror, and even the walls.
Get inspired to update your old light fixtures for a fresh new look, or DIY your way to new light fixtures to keep your budget intact.
Either way, you'll have plenty of brag-worthy light fixtures around your home!