Sometimes the smallest details can bring the biggest returns… If I said there was one awesome hack that could save energy, reduce mom stress, and literally put you in the best light, would you do it?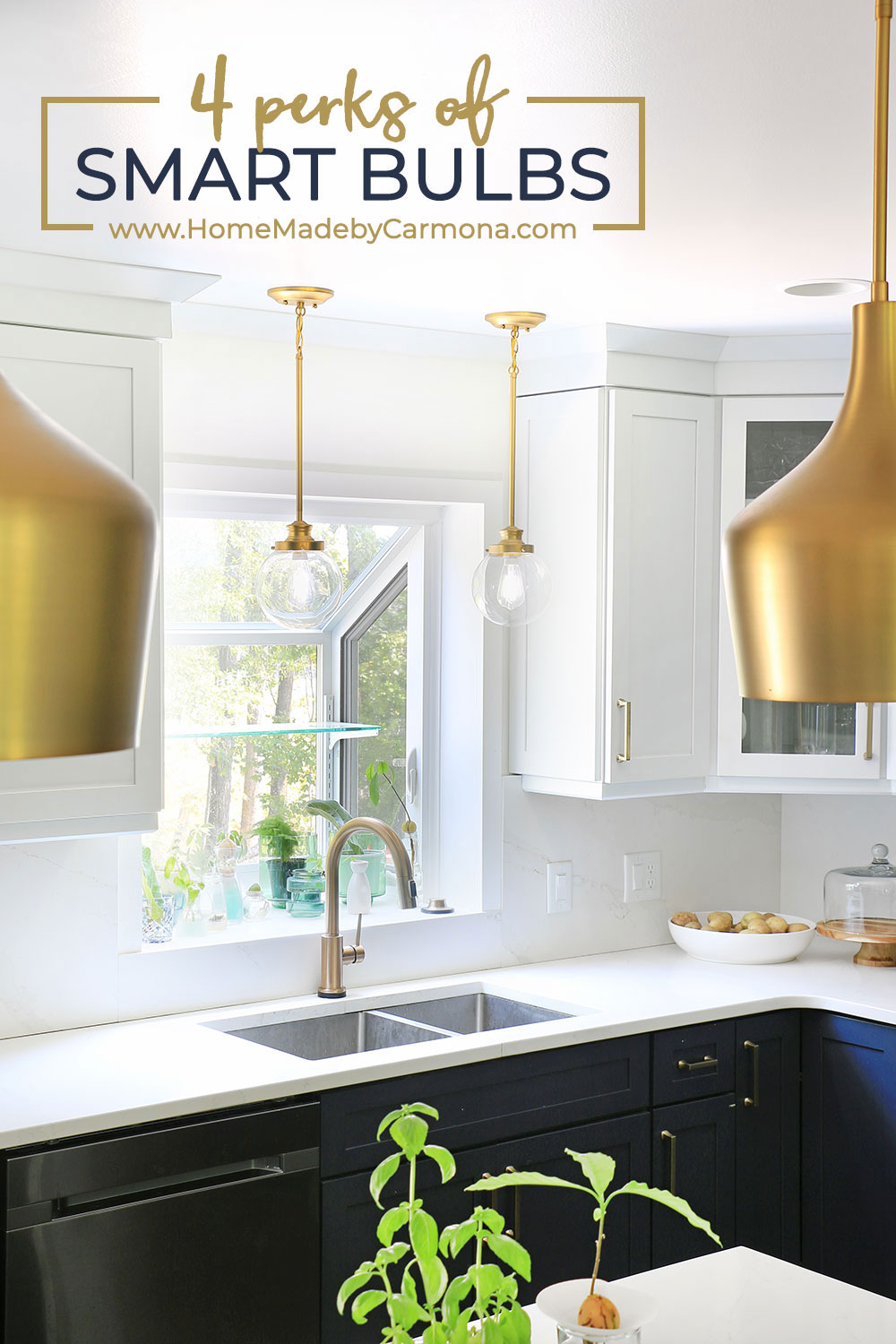 *Sponsored by our friends at Bulbrite Solana™ Smart LED Bulbs
These days I'm crushing on one of the coolest smart tech's to enter my home recently…and yes it's a light bulb. Isn't technology amazing? It has the ability to turn something as commonplace as a light bulb into the hero of the household. Who would have thought?
Bulbrite Solana™ is the revolutionary company that just launched a line of smart bulbs that you can control from an app just by screwing it in! So what can these bad boys do? Well, here are a few of my personal favorite features…
Momming At It's Finest
I don't know about you, but I feel like I spend 8 out of 12 of my daytime hours fussing…ahem, I mean 'gently reminding' my beloved children of all the things they didn't do. Like turning off the lights. Agh!
Yeah, no more rolling out of bed to check to see if the kids remembered to turn off all the lights…I can see if they are off or on right in the app and turn it off from my phone.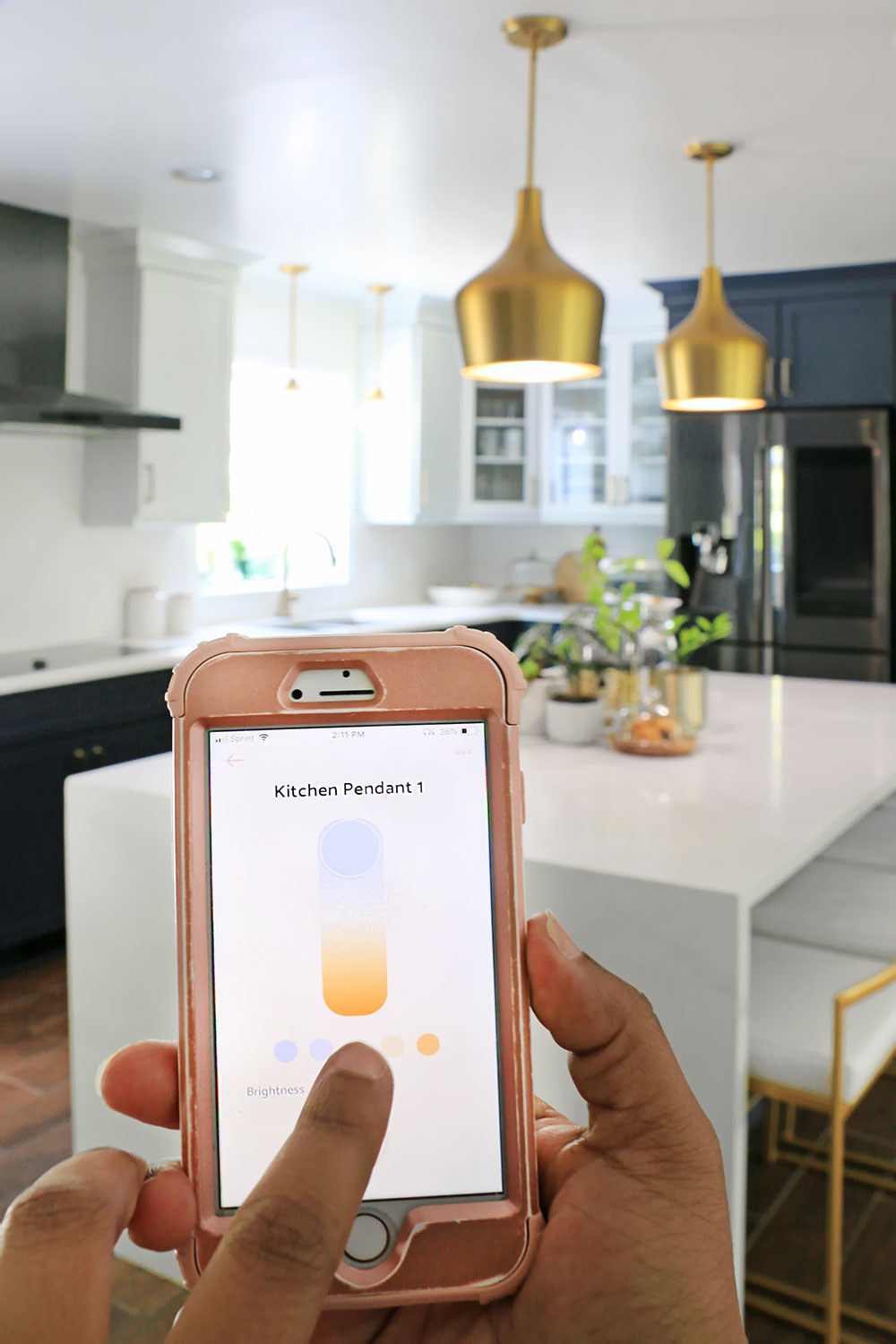 Plus, Bulbrite has a scheduling function! Now I schedule the lights to automatically turn off when we are gone for the day, or down for the night.
Are the kids up past their bedtime? I sneakily set the lights to go off at bedtime. Haha! Hey, this supermom likes to automate her superpowers. Obviously, they can just turn it back on again with Alexa, but it's one of those 'gentle reminders' I was talking about earlier.
Smart Lighting With A Sassy Personality
My top favorite feature is the ability to change how warm or cool the color of the lighting is (no it has nothing to do with heat…just coloring), AND the brightness! That means I don't need to install a dimmer switch to enjoy creating ambiance at my dinner parties.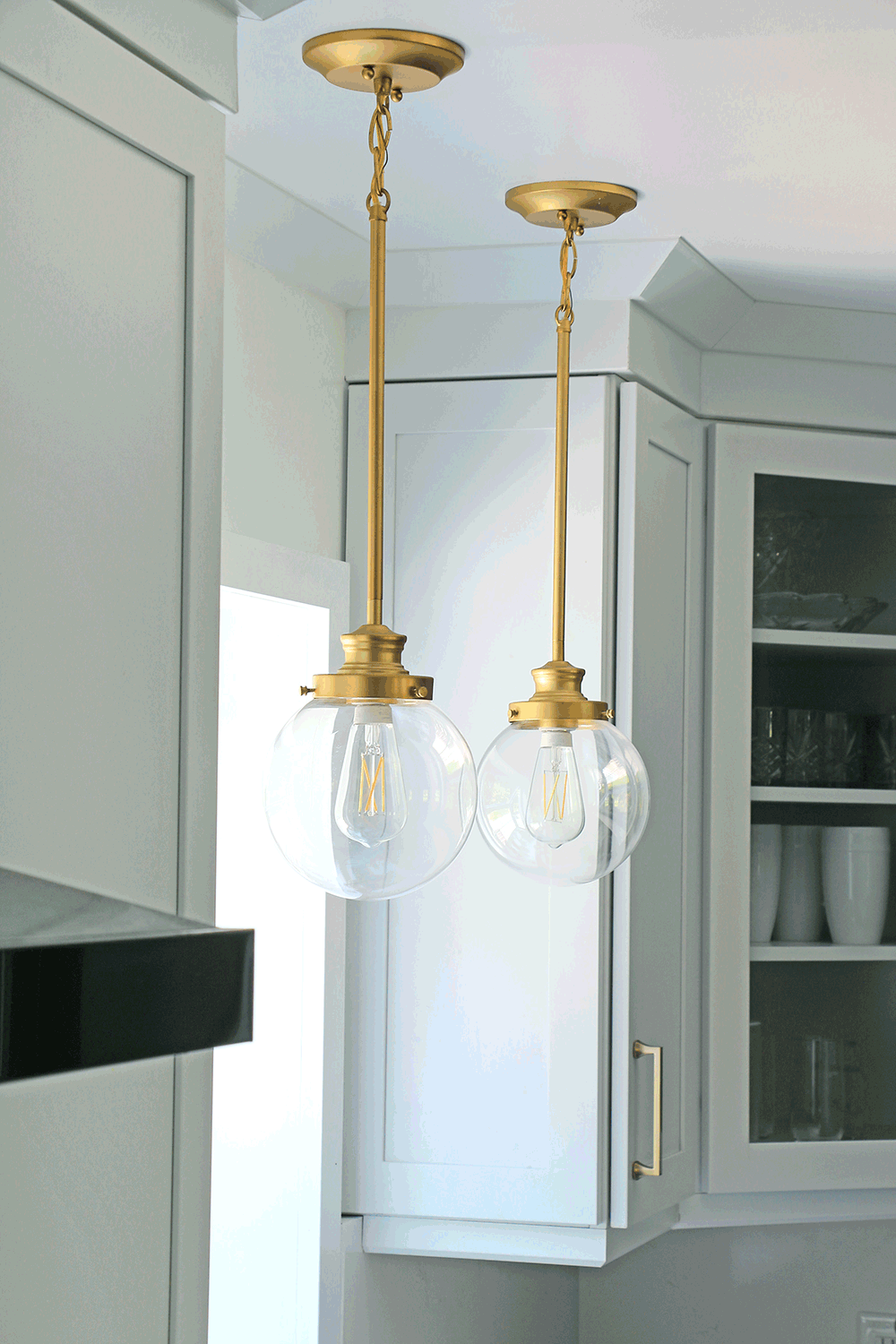 Okay, I admit, I have always been a bit of a lighting snob. What can I say, it's the artist in me! When a bit of natural daylight is coming in through the windows, but orange-hued lights are on…well it clashes. And frankly as an interior designer blogger it both feels unnatural and makes for a horrible photo. A well-lit room is everything, but having the ability to change the amount of warmth or cool in the lighting to match the time of day is phenomenal! Especially for those who like to capture moments via photo or video…it literally puts you in the best light.
Oh, and you know those incredibly stylish vintage styled Edison bulbs that come with most stylish fixtures? The bulb might look great, but the lighting can leave you looking like oompa loompa's and isn't particularly practical when you need bright task lighting. I'm grateful that Bulbrite has made it possible to control the hue and brightness of their Edison style smart bulbs…the same great style bulb, but practical.
Wait, What? No Installation…You Just Screw In The Lightbulb?!!
Hey, you know what is the dream? Having smart lighting without having to touch a single wire or hire an electrician. Oh boy, I feel like corny mom joke coming on about how many bloggers it takes to screw in a light bulb…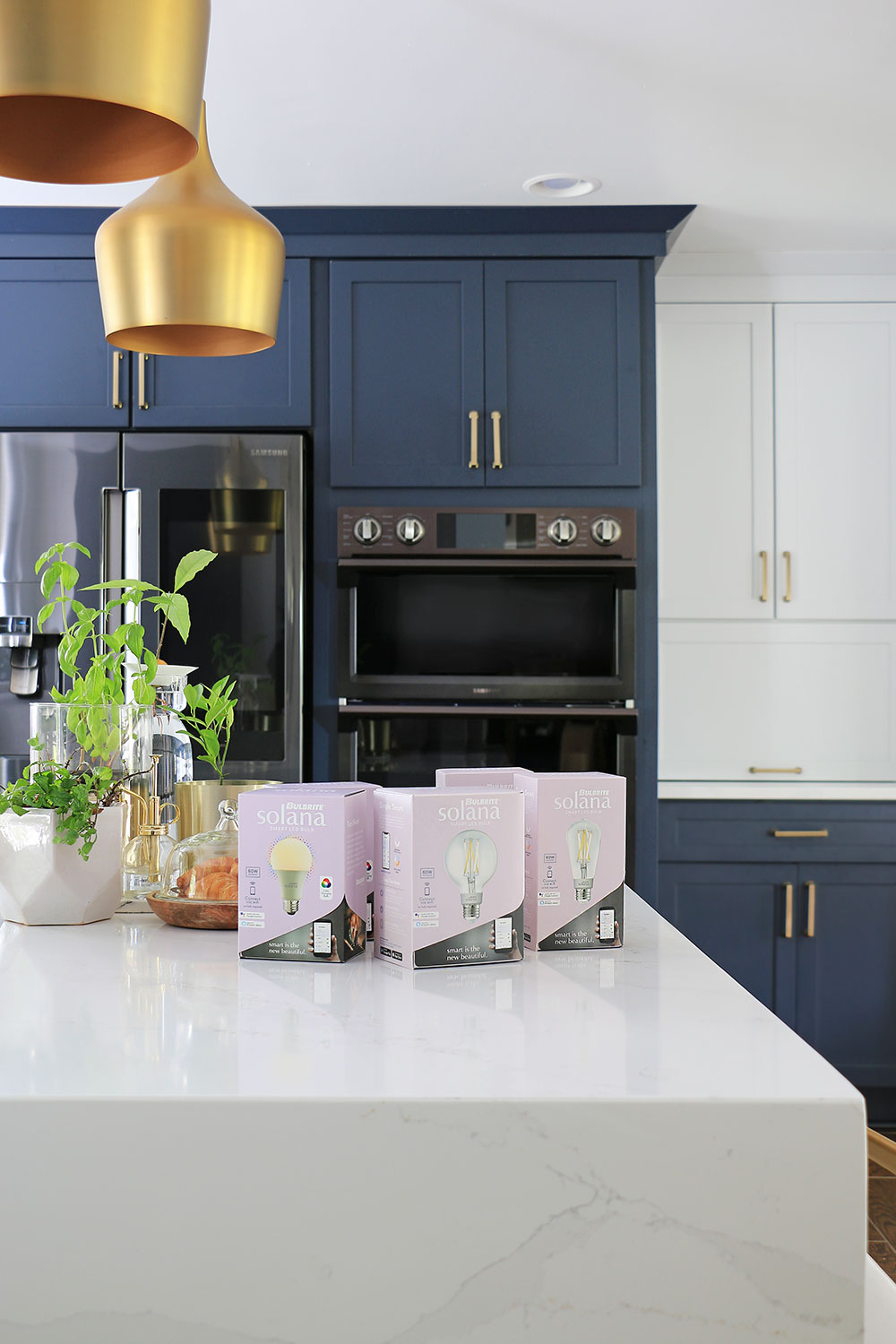 Haha, no I'll spare you. But seriously, you just download the app, screw in the lightbulb, and follow the prompts on the app to make it work. I know what you are thinking…what kind of fairy magic is this? I don't know how Bulbrite came up with such genius tech, but I'm just glad it doesn't require any effort.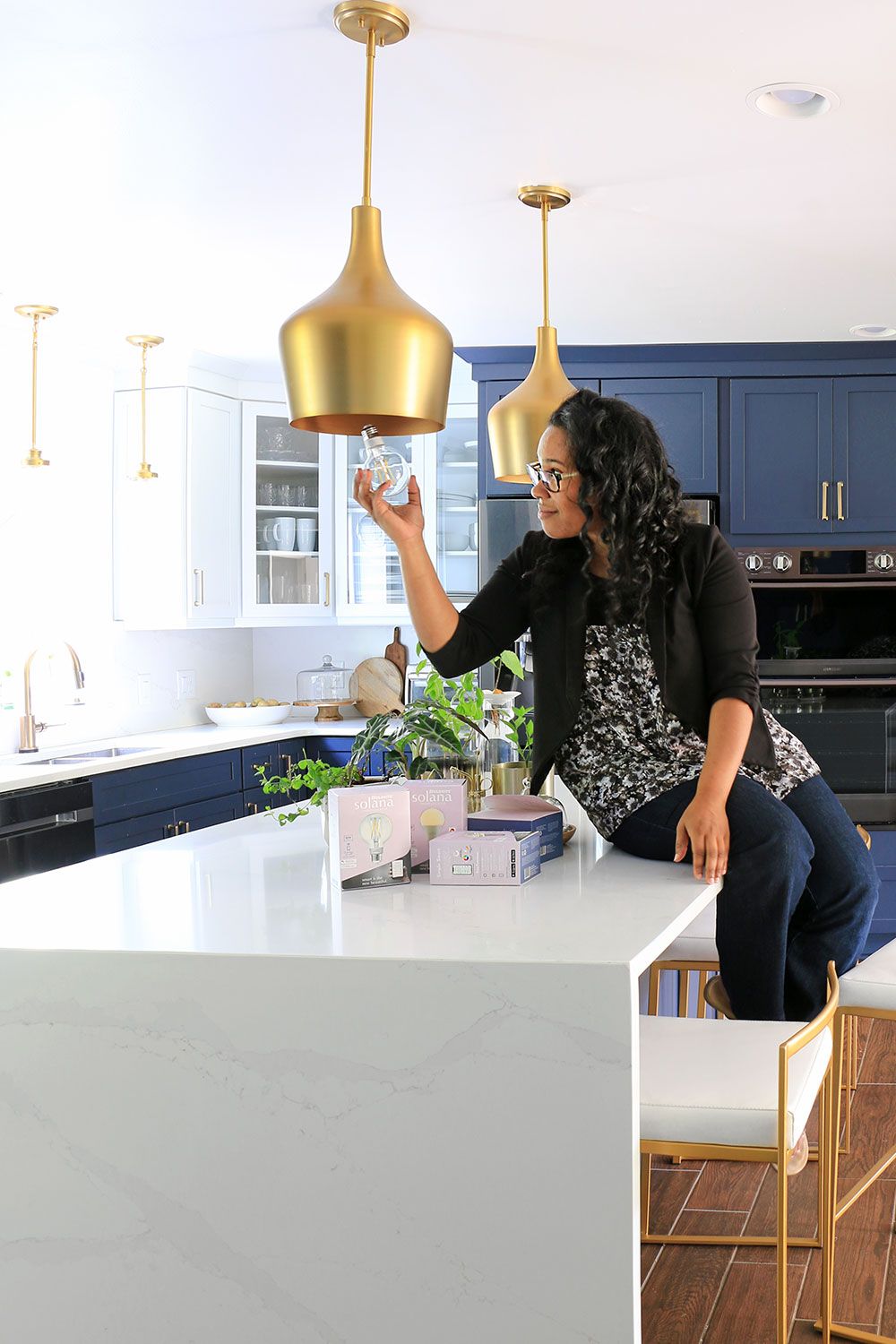 Lighting In Design & Everyday Life
Lighting is one of the most overlooked aspects of design and ease of living, but I hope you'll give it a second look.
Frankly, I have walked into many places, both homes and businesses that could have been improved simply by having the right ambiance at the right time of day. Dimly lit warm hues are wonderful in the evening when you want to relax and take a load off. But you want to be able to employ natural bright lighting while working on the practical tasks of the day. Now you have the power to do both, and everything in-between. Finally we have full control of our lighting from every aspect!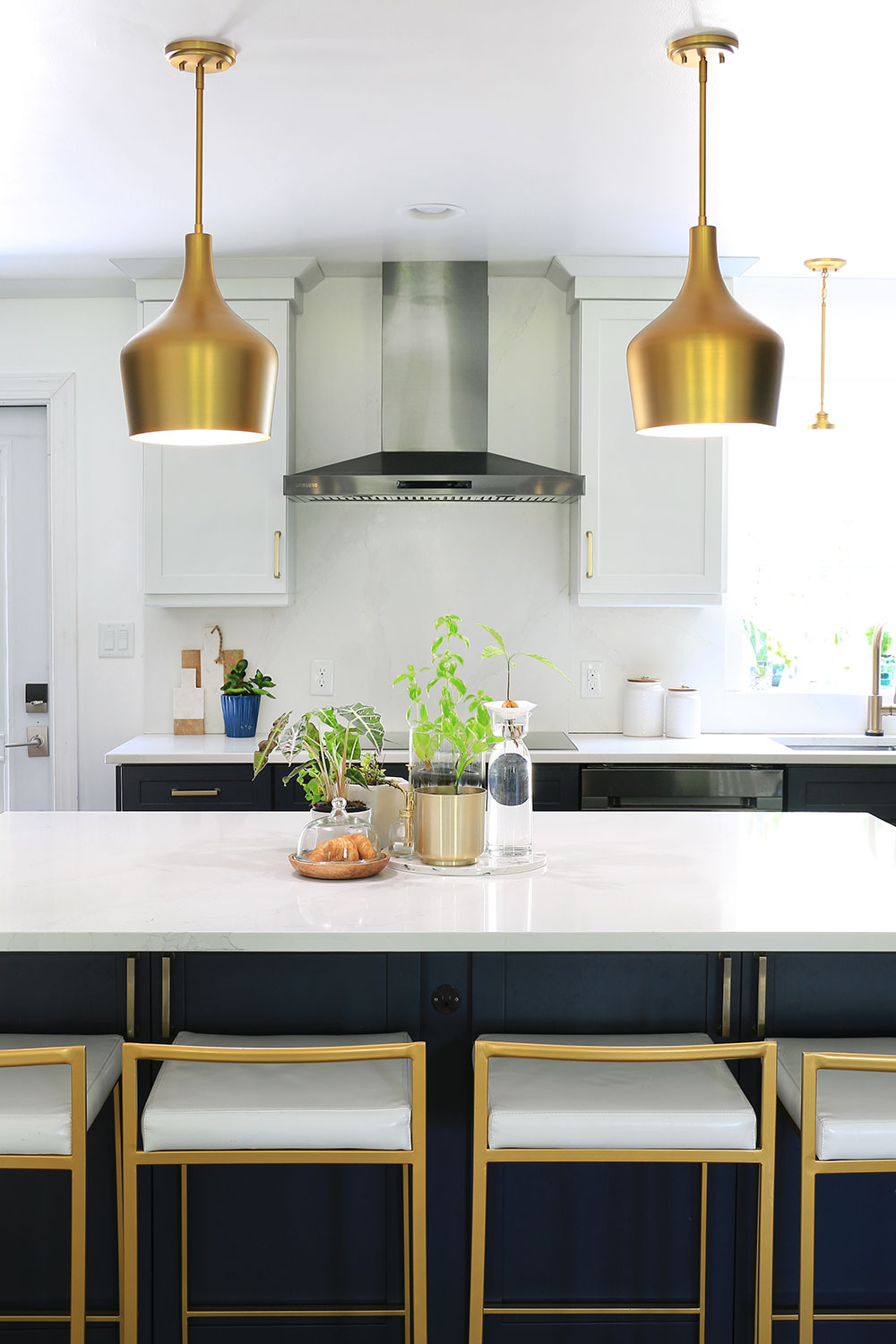 *Thank you to my friends at Bulbrite Solana™ for sponsoring this post! For more inspiration follow them over on their Facebook page and Instagram profile.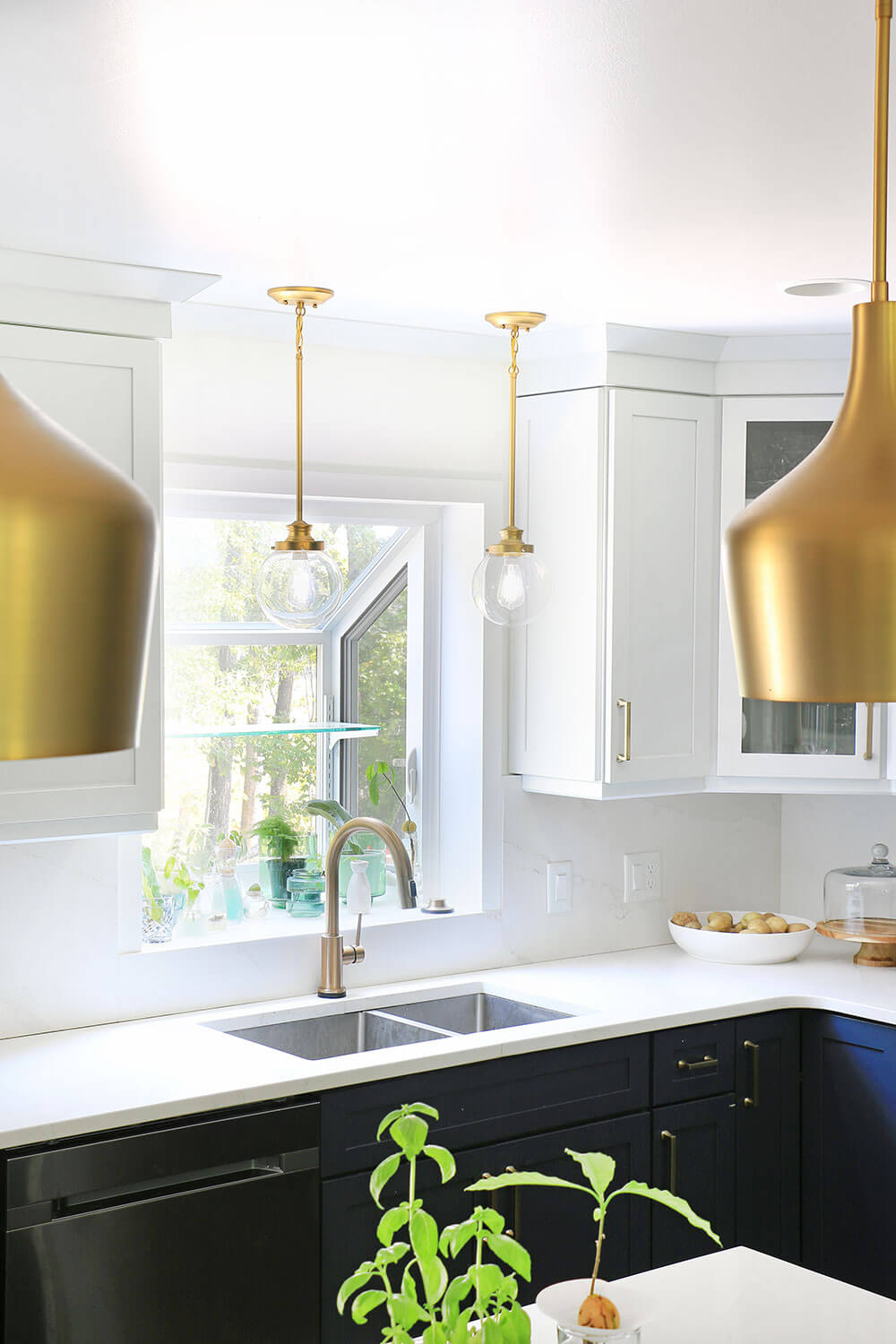 All expressed opinions and experiences are my own words. My post complies with the Word Of Mouth Marketing Association (WOMMA) Ethics Code and applicable Federal Trade Commission
guidelines.
Like This? You'll Love These!
Use these awesome smart bulbs and make your own DIY holiday décor for the mantel that lights up and acts as a stocking hanger!
Do you have ugly outdated lighting throughout your house? Update your existing light fixtures with these clever lighting makeover hacks!