Essentials for a first apartment, first house, or your first year in a dorm…we've got you covered!
This makeover will inspire you to see what you can accomplish on a small budget with a few simple pieces.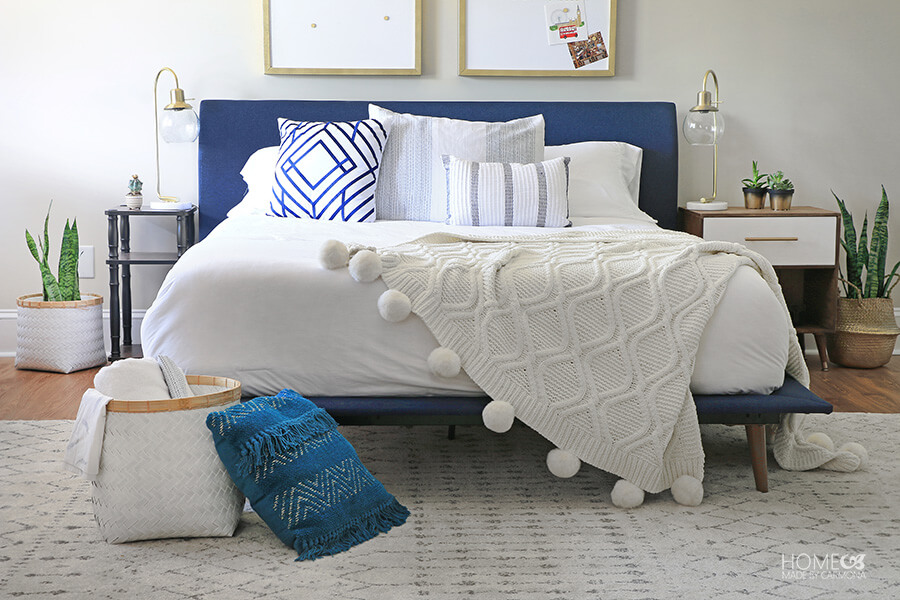 *This post is sponsored by Better Homes & Gardens brand carried exclusively at Walmart. Affiliate links contained below for your shopping pleasure. Woop woop!
Broke Student & First Apartment Living
Do you remember going from student to young professional in your first apartment and not having anything for your space and no money yet to invest in it? I sure do! I slept on a very questionable mattress on the floor for a long time. 😀
When I first got a glimpse of Nicole's space via photo it brought all those memories back. Except her's is a beautiful spacious studio apartment (mine was teeny), but put together with whatever bits of furniture kind neighbors could spare. And yep, there's that mattress on the floor experience I remember so well. Haha!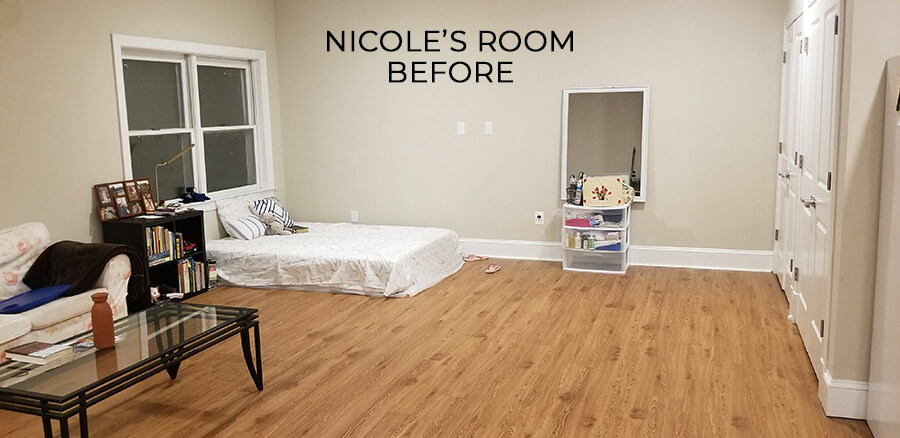 Budget Makeover Challenge
This all started when Better Homes & Gardens brand at Walmart challenged us bloggers to give back to our community, to a student, or to a deserving family by giving them a room makeover. Best. Challenge. Ever.
I reached out to a wonderful bible college nestled in the lush countryside of Virginia that is near and dear to my heart. My sister went to school there at Hartland Bible College, my children and I go up annually for a summer camp they run, and we often travel up for weekend convocations to hear inspiring and convicting bible truths to bolster our Christian growth.
"Ursula, does it need to be a dorm room?" asked Karine, a friend and contact over at the college. "Because we have a student who graduated and is now working for us as administrative assistant and could REALLY use a room makeover. Her studio only has whatever was given by other staff to use or borrow. She's the nicest, hardest working girl ever. Her name is Nicole, and she's Brazilian."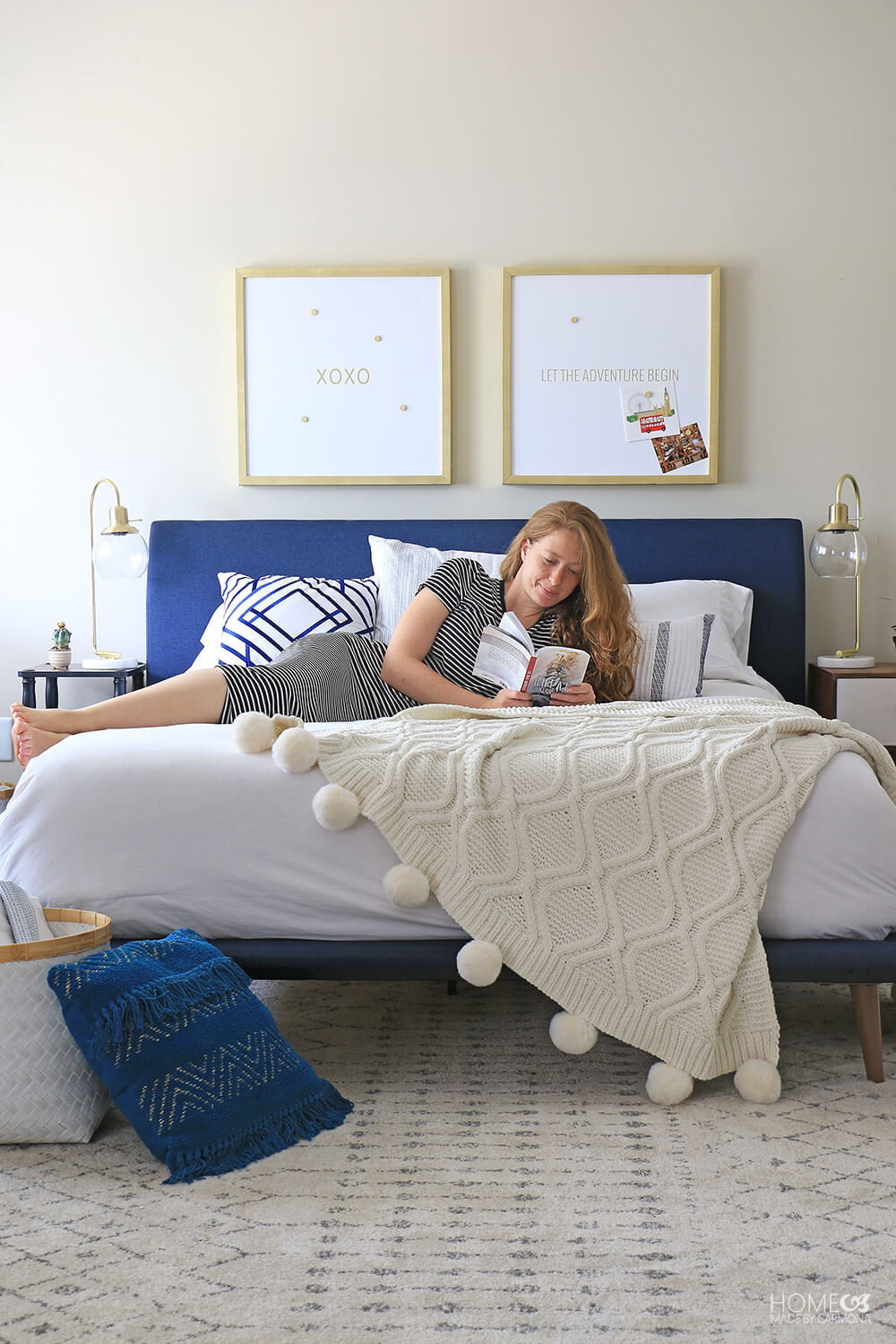 Nicole really is the nicest, sweetest girl ever…she was already housing people who came through and needed a place to stay the night, even without a proper bed. And get this, we found out we have a mutual friend who was a roommate of hers once, who was ALSO a roommate (well really housemate) of mine about 15 years ago! Small world!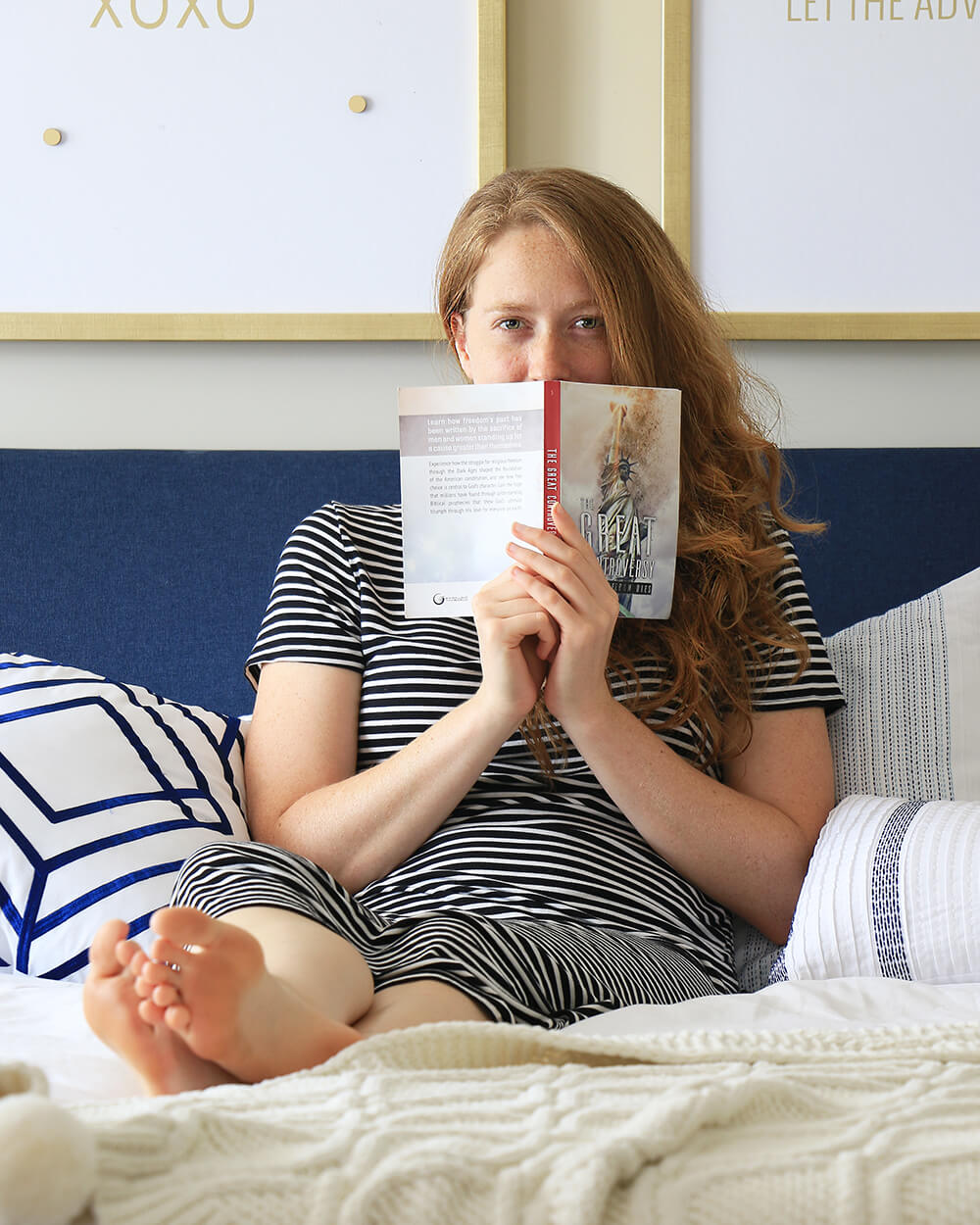 Essentials for A Studio Apartment
Okay enough about us and this new found friendship. To transform Nicole's space into a comfortable and cute room on a budget, I focused on meeting three primary needs.
Sleeping comfort
Helpful Storage
Stylish Functionality
Sleeping Comfort
This had to be number one on my list. Let me tell you, even when you are young and spry, sleeping on the floor can get old real quick. And if there is anything you want to focus on the comfort of for a student or young professional, it's their sleeping arrangement.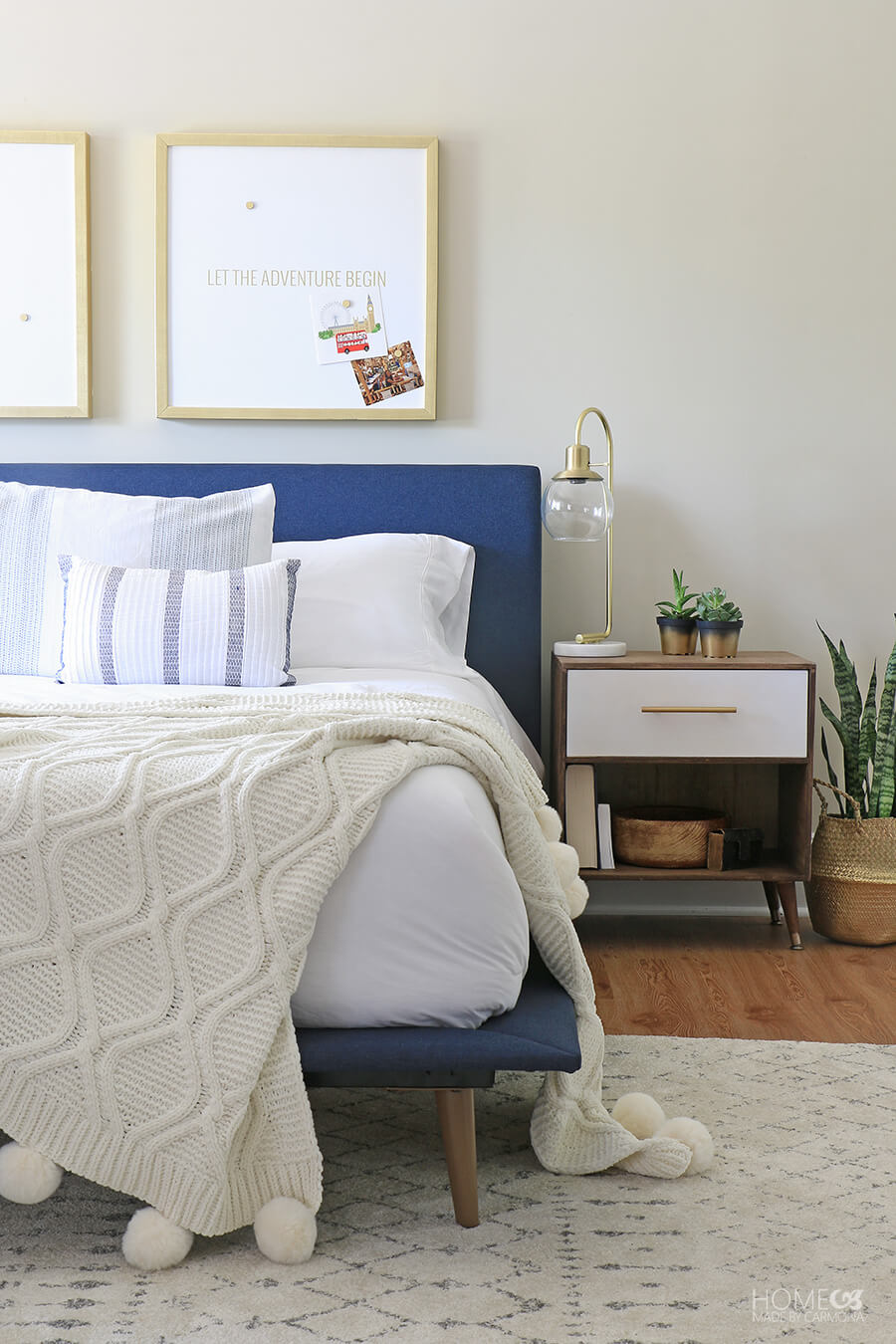 The very first thing I ordered for Nicole's space was this stylish Flynn Mid-Century bed by Better Homes & Gardens. It is beautiful all on it's own without a whole lot of decor surrounding it. When you have a slim budget, your pieces should do double duty as both decorative and functional, because let's face it, accessories aren't going to be high up on the list.
A couple other areas of comfort I added were a couple large king sized pillows, cute throw pillows for the floor, and an area rug. Adding a rug to a sleeping area both defined the space and is added comfort when a room is all wooden floors. Trust me, your feet will thank you for the respite.
Helpful Storage
Storage is important whether you are in a dorm, a house, or an apartment. But when you are in a studio apartment with a ton of books from your student life, storage becomes pretty vital.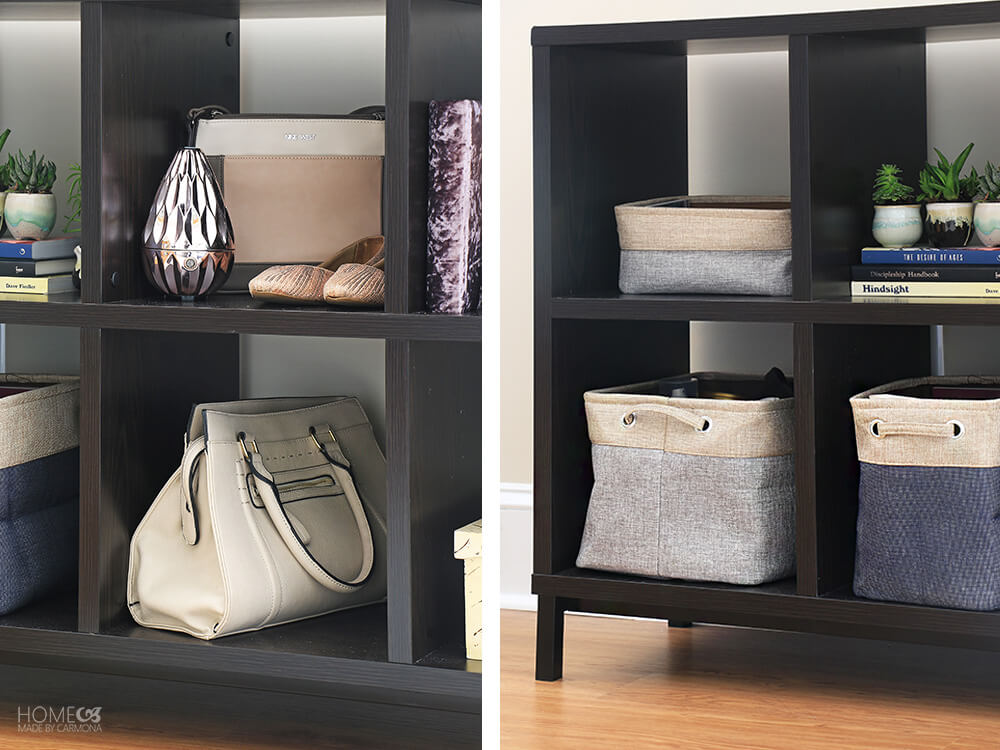 I ordered some of my favorite Better Homes & Gardens go-to's for storage; an 8-cube storage organizer. I have as set of cube organizers in my kids room, in the kitchen, and have used them in a variety of ways over the years. So I knew the storage would work well for whatever Nicoles needs might be.
Do you recognize this cute little mid-century modern side table I built last year? It is a fairly easy build, and I shared the tutorial here. When you find your budget is low, DIY always comes to the rescue. This side table can be built from scrap plywood and salvaged legs if you have some.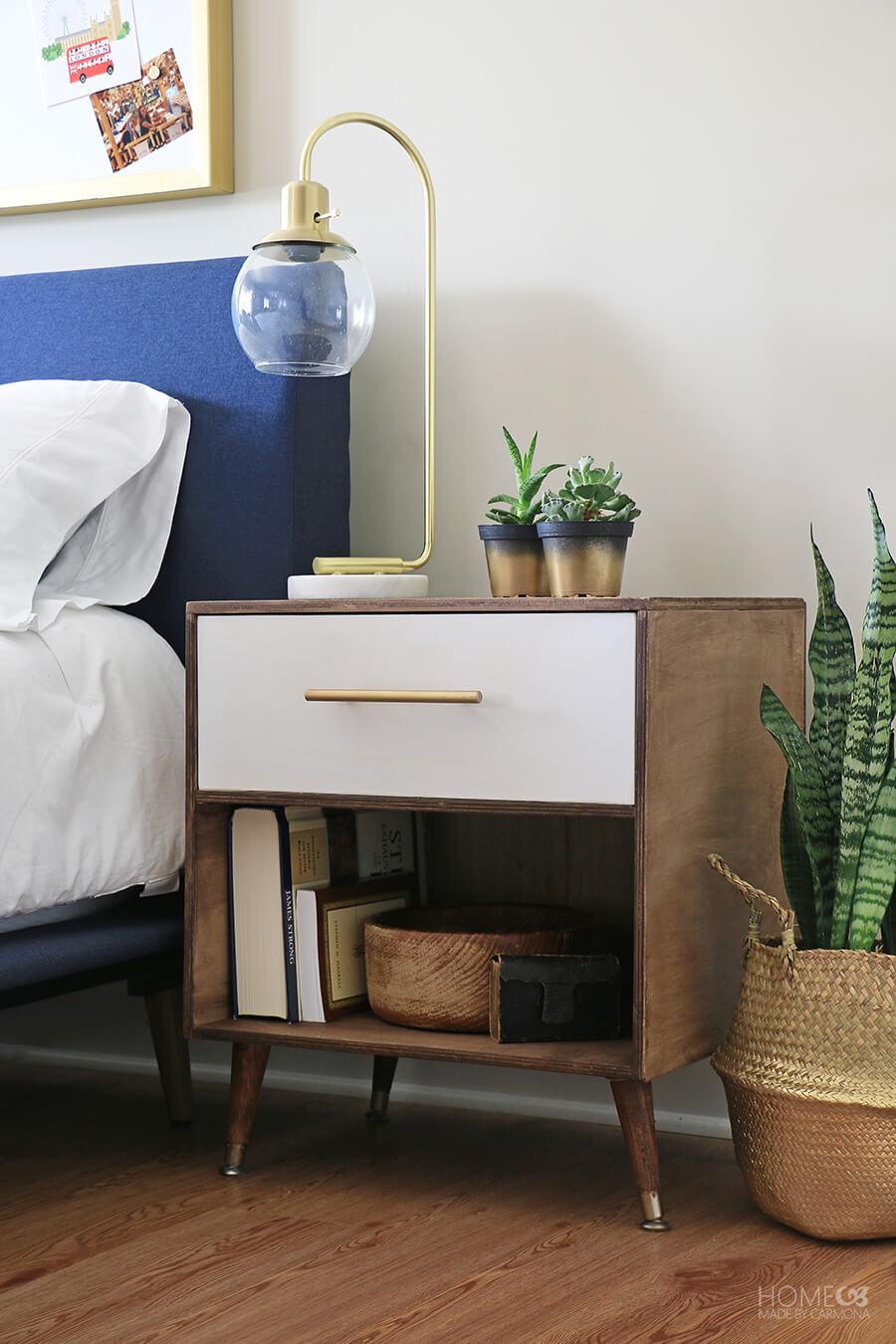 Baskets are always another storage go-to for me. From cube bins, to varying sized baskets, I tend to use them for knick-knacks, extra bedding, etc. This time we put all our small baskets to use as a plant holders, but if Nicole finds she could use a little extra storage, she can always find real planters and take back the functionality of the baskets.
Stylish Functionality
One stylish but necessary item is lighting. Nicole's space had great big windows to let in lots of light during the day, but I wanted to make sure she had adequate lighting that was easy to turn off at bedtime. These Better Homes & Gardens marble based table lamps make a trendy statement while giving her plenty of light.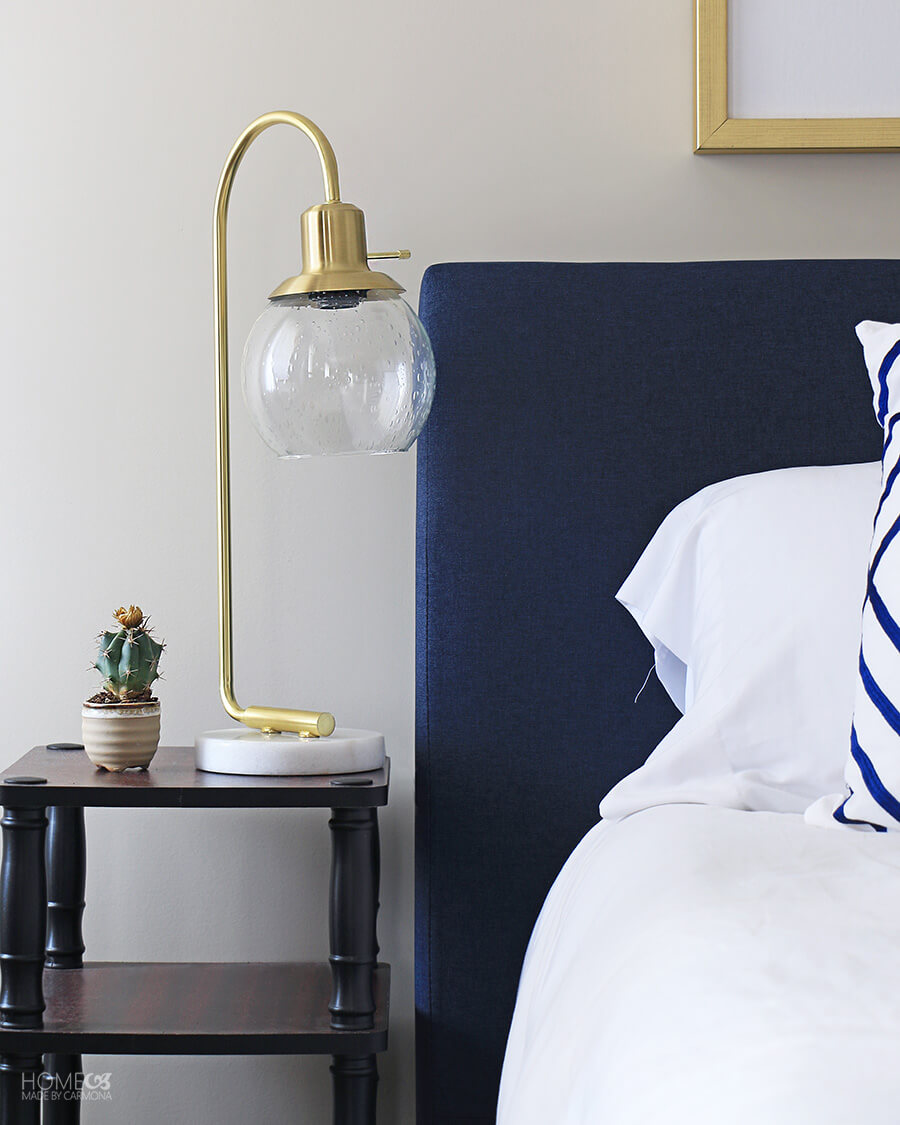 I also gave her some cute magnetic boards above her bed to keep pictures, notes, her calendar, etc. but in a decorative way.
The last bit of functionality was the drapes we brought in for a little privacy and to filter some of the light coming into the space during the day.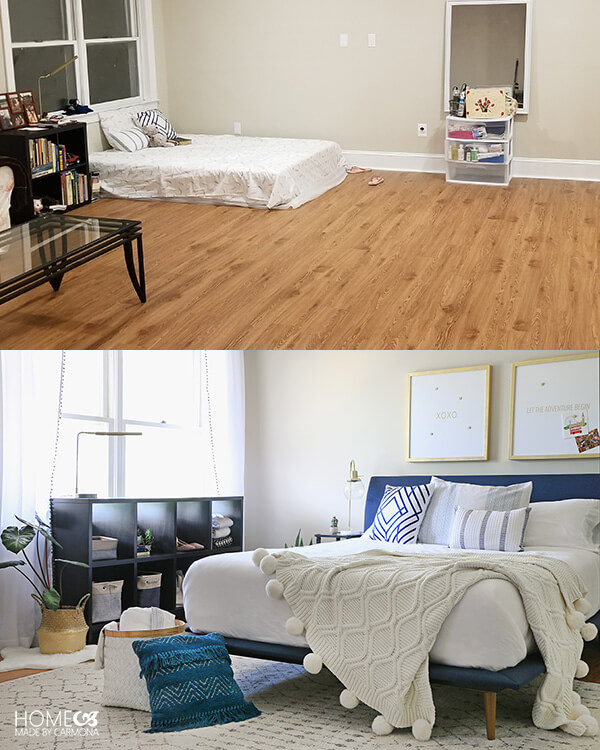 There are always other helpful pieces that can be brought into a first apartment or even dorm space in the future, but these are the first essentials I think every young student or professional needs to thrive.

A special thank you to my friends at Better Homes & Gardens brand carried at Walmart for sponsoring this makeover. And a big shoutout to the Sanchez's for helping get the space set up…we couldn't have done it without you!
[left]
The Better Homes & Gardens Live Better brand at Walmart for partners with Home Made by Carmona every month on a new challenge. You can find the BH&G brand line carried exclusively by Walmart. Follow Better Homes & Gardens Live Better on Facebook, Instagram, Twitter, and Pinterest.
**I am honored (and excited!) to be part of the Better Homes & Gardens Live Better influencer network, and am compensated for sharing a few of my favorite things, projects, opinions, and my own original ideas with you.
[/left]
[right]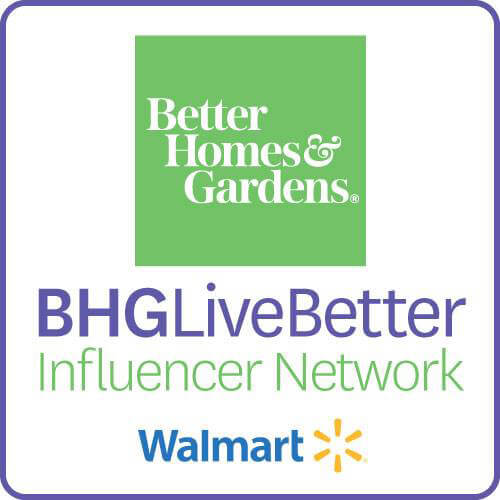 [/right]

[go_portfolio id="decorate_landing_page"]