It is week 2 of the One Room Challenge, a 6-week design challenge in which I'm tackling my powder room. Since I decided to join in the fun at the very last minute, I have no plan and no progress to report since week 1.
However I'm looking to gain major inspiration from some talented design bloggers. And there is no better inspiration than that of the many One Room Challenge bathroom makeovers and renovations from past challenges! Here are just a few out of the many that got me all kinds of excited…
A Glass of Bovino: Luxe Parisian Bathroom
I have unique taste, and while there are lots of spaces I admire, there aren't many bloggers I could straight up swap homes with and be perfectly content. Alisa is one of two bloggers whose home I would totally live in. Her bathroom renovation stops me in my tracks.
It is classy designer style at it's best! It makes me really want to paint a rich jewel tone on my vanity…but we'll see. I keep wondering if I have too many rich dark tones throughout my house, and if I should go a little lighter in here.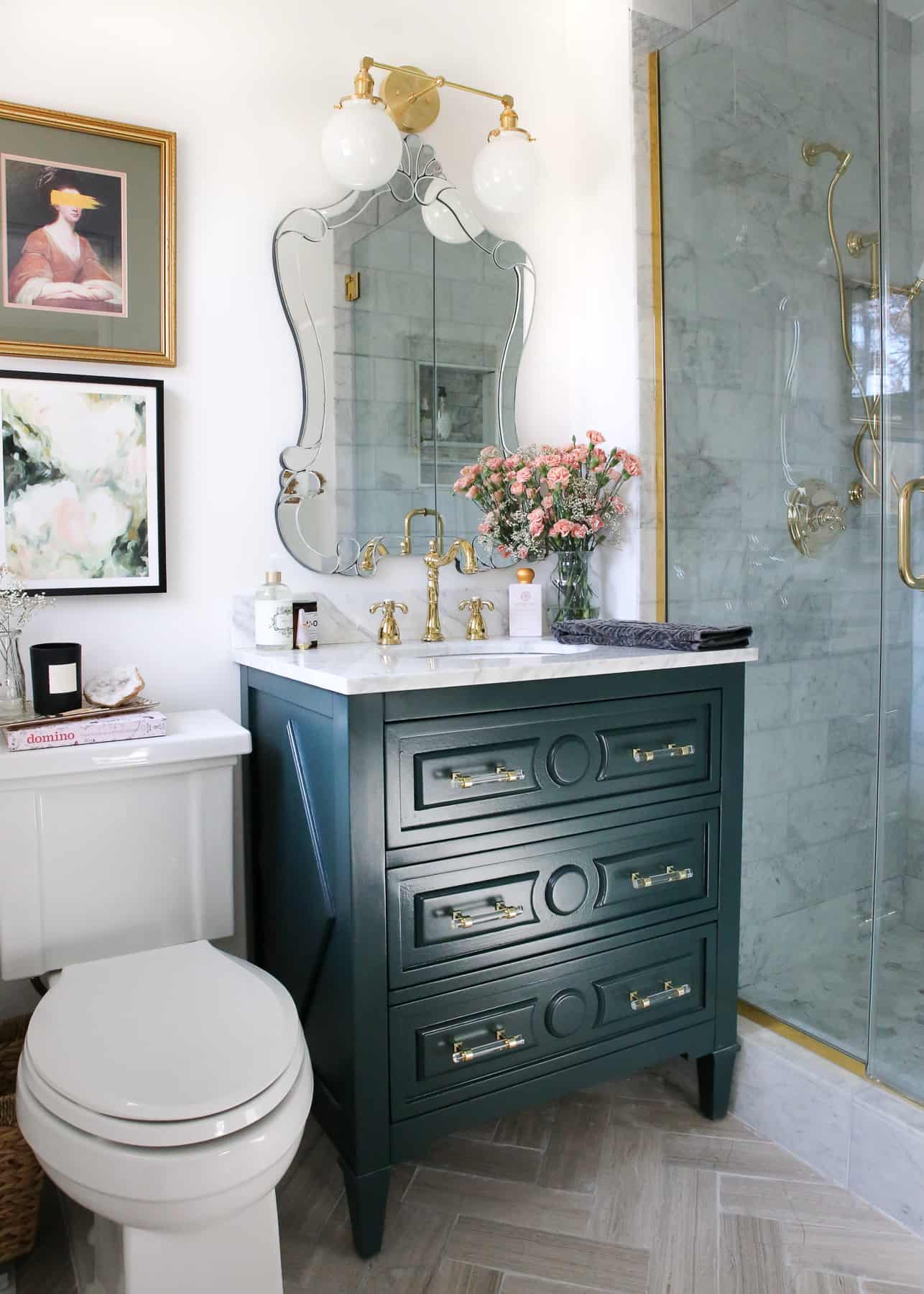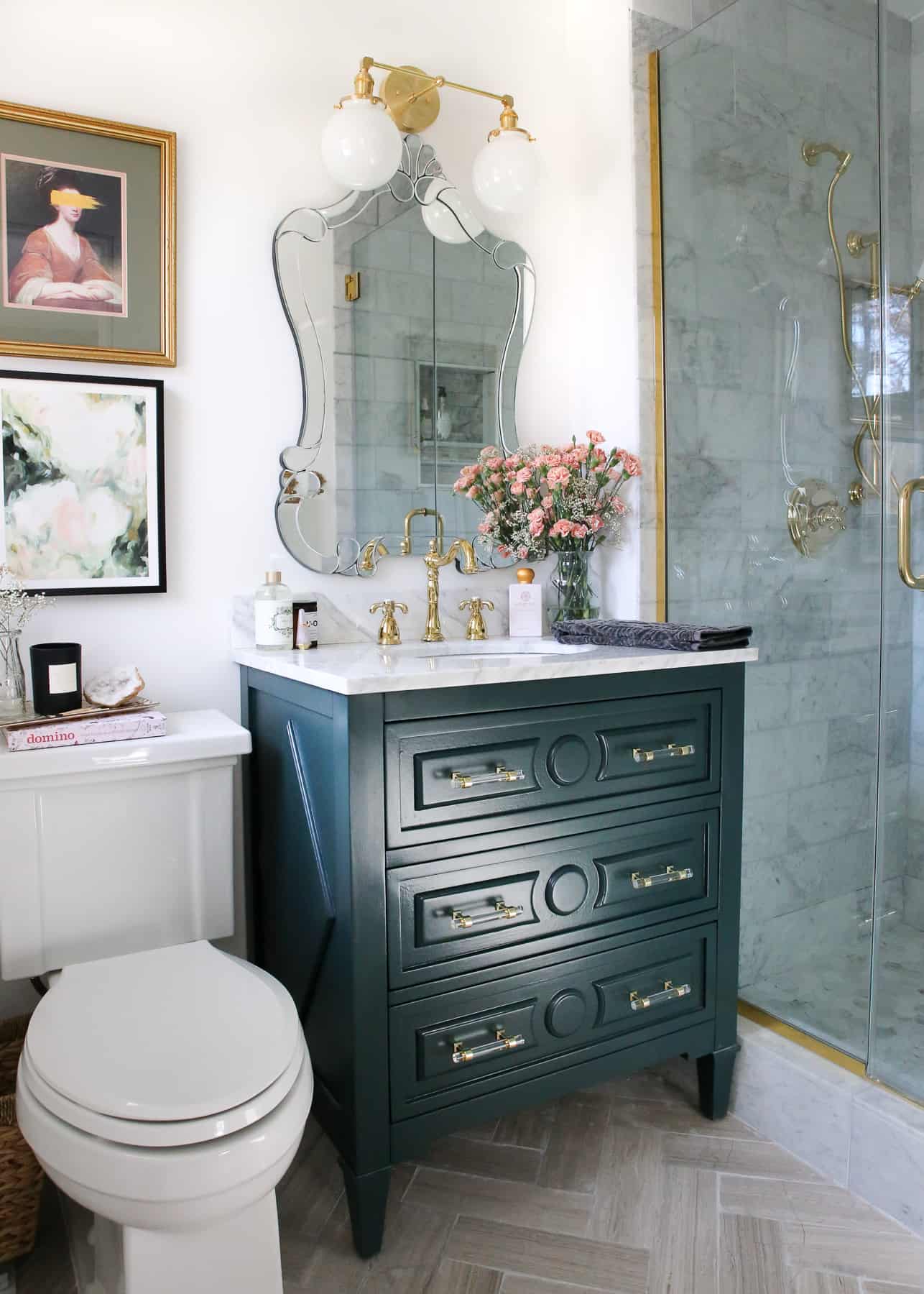 Casa Vilora: Parisian Eclectic Powder Room
Veronica's incredible powder room just goes to show that a tiny builder grade room can become a designers dream! She inspires me to push the boundaries and add fun eclectic touches to take a space to that next level. You'll have to check out her full reveal to see the funky zebra art and amazing ceiling fixture.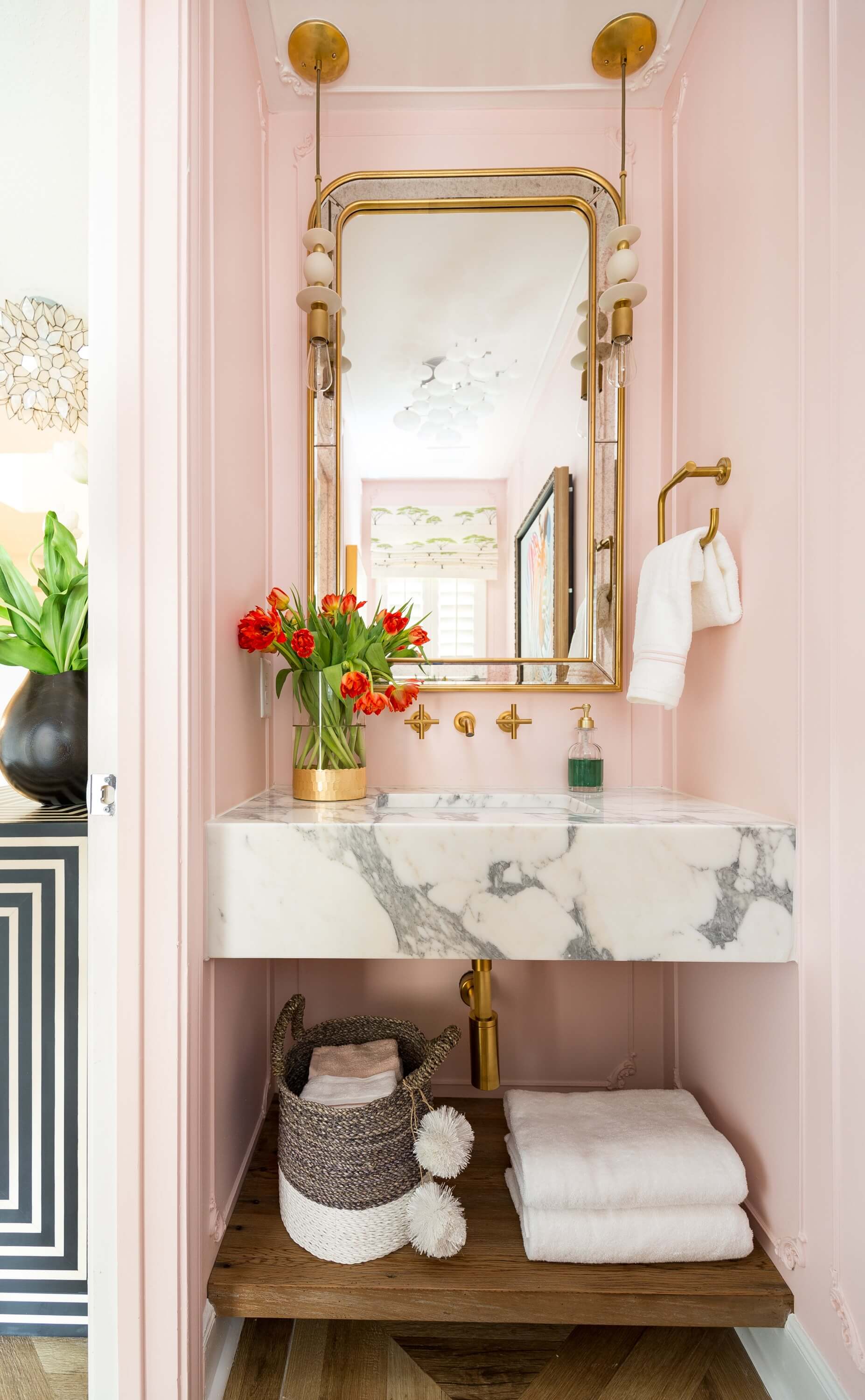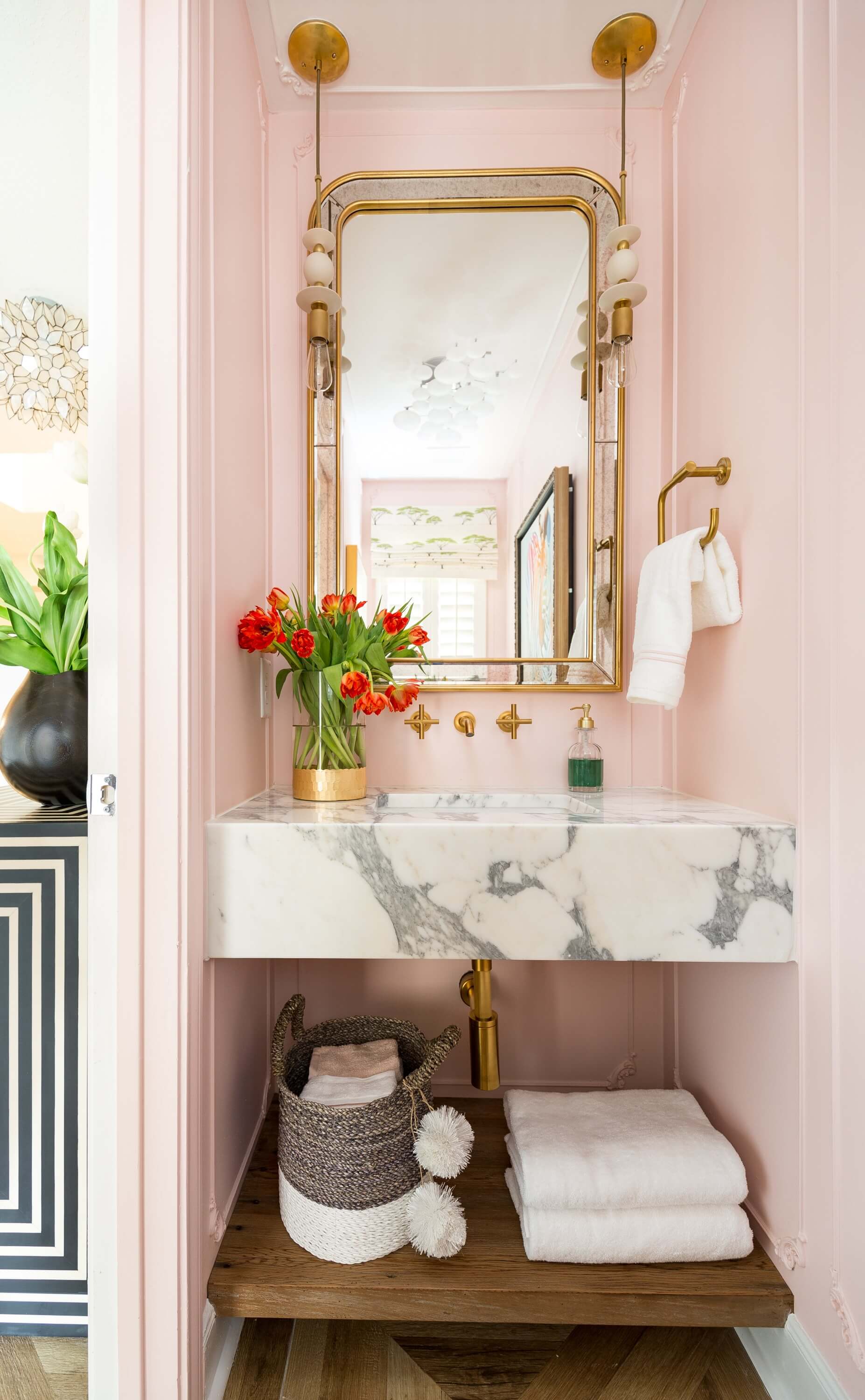 Kristin Laing: Modern Classic Modern Traditional Bathroom
I love the idea of bringing in a little whimsy through the use of wallpaper. Kristin's bathroom has all the beautiful classy navy and gold touches I love, but that wallpaper really took it to a whole new level. I'm really thinking I might add some fun wallpaper to my powder room now…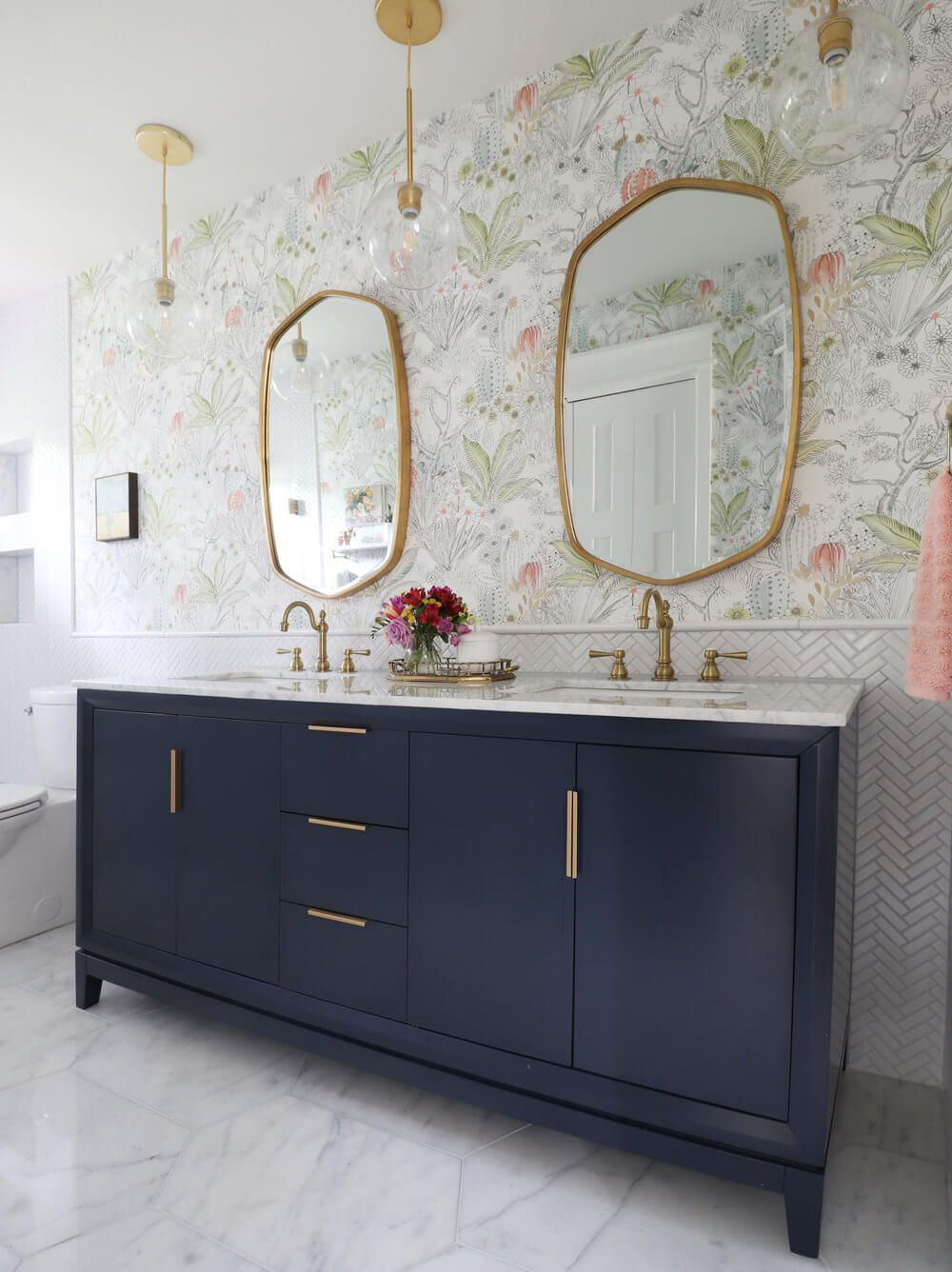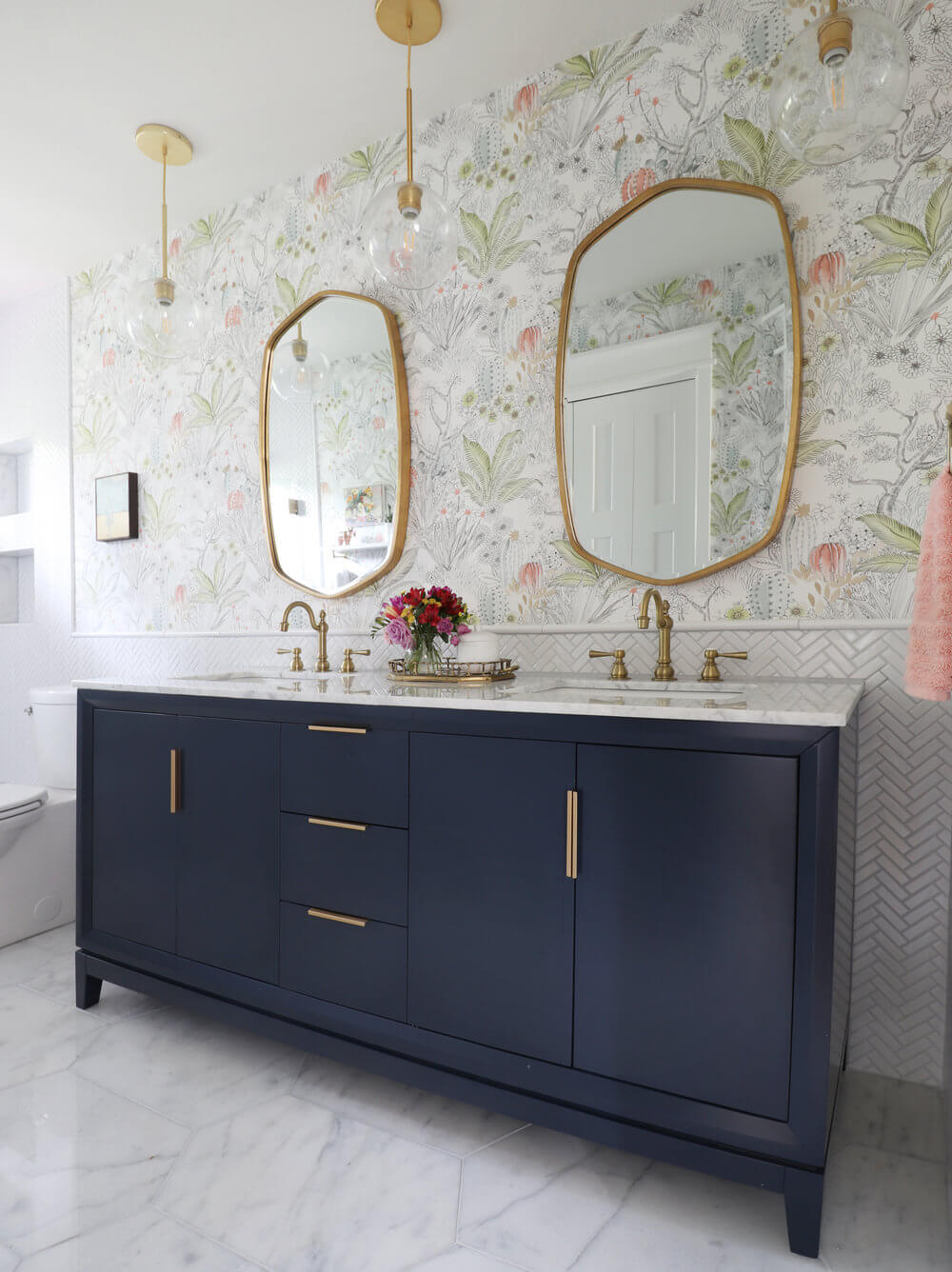 Amidst The Chaos: Maximalist French Powder Room
I'm pretty smitten with all the board and batten, and the gorgeous pop of color Christine added to it. There are so many details I love in this powder room, but adding visual interest with board & batten + wallpaper was genius. Add a check mark to that idea, because it's going in the list of musts!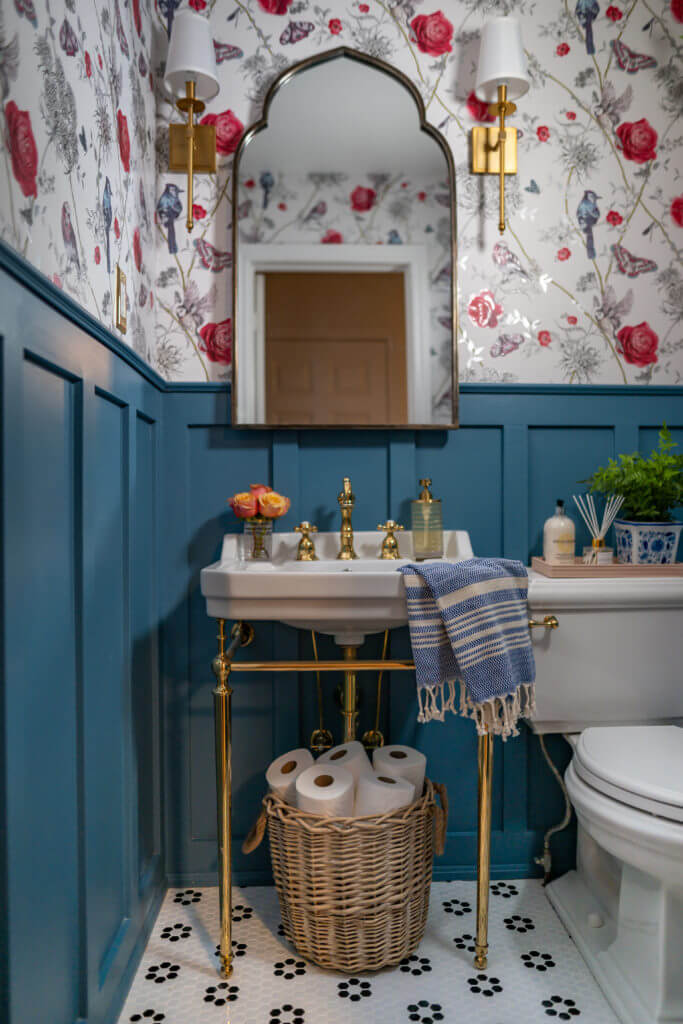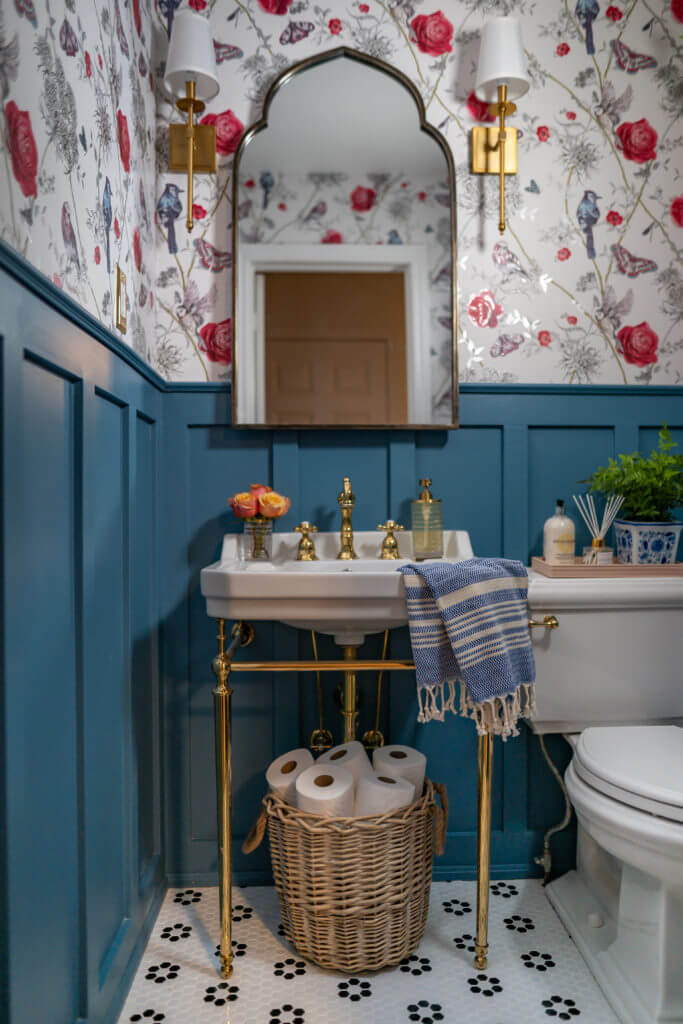 At Home With Ashley: Chic Whimsical Bathroom
All those gorgeous brass accents against that fun wallpaper in Ashley's home has me all atwitter. She knows the power of accessorizing, even in a bathroom! And oh my goodness, I HAVE that exact glass & gold shelf. It is currently in my master bedroom, but after seeing this, don't be surprised if I relocate it to my powder room.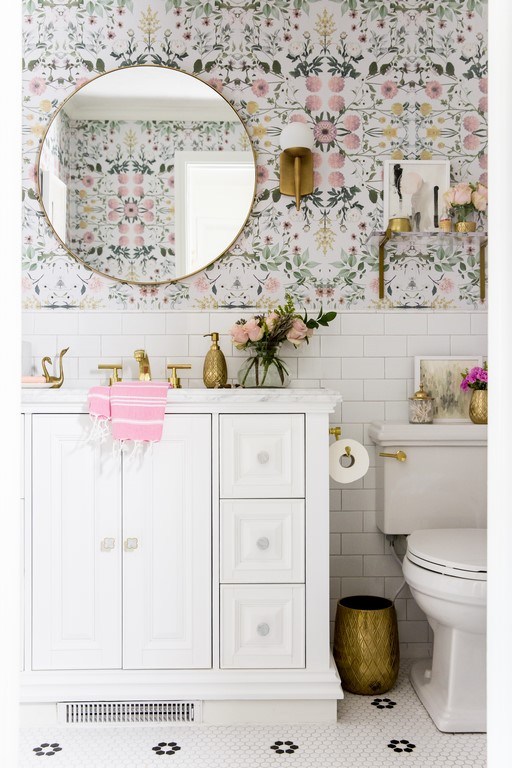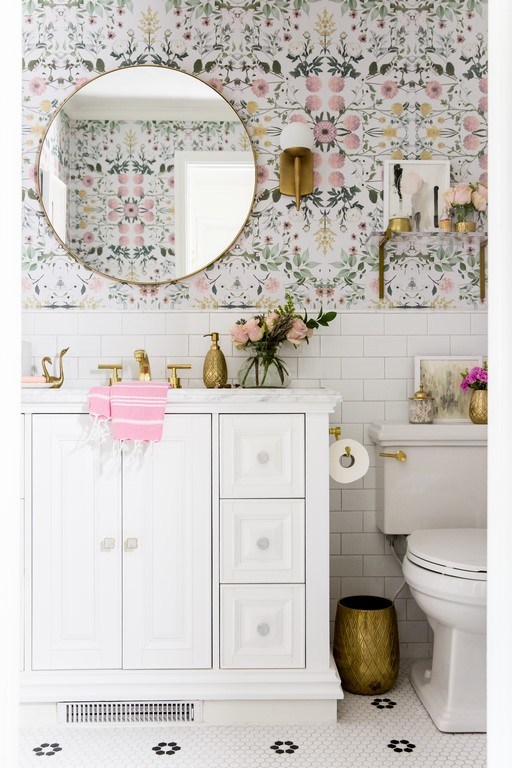 Erin Kestenbaum: Fun & Funky Bathroom
Erin's bathroom has such a fun eclectic vibe while still having that timeless feel. I love that she added a bit of black to ground the space amid all those gold accents. Plus the grey color on the vanity is a real contender for me since I need to go a little lighter on the color in my house…at least for a few spaces. 😀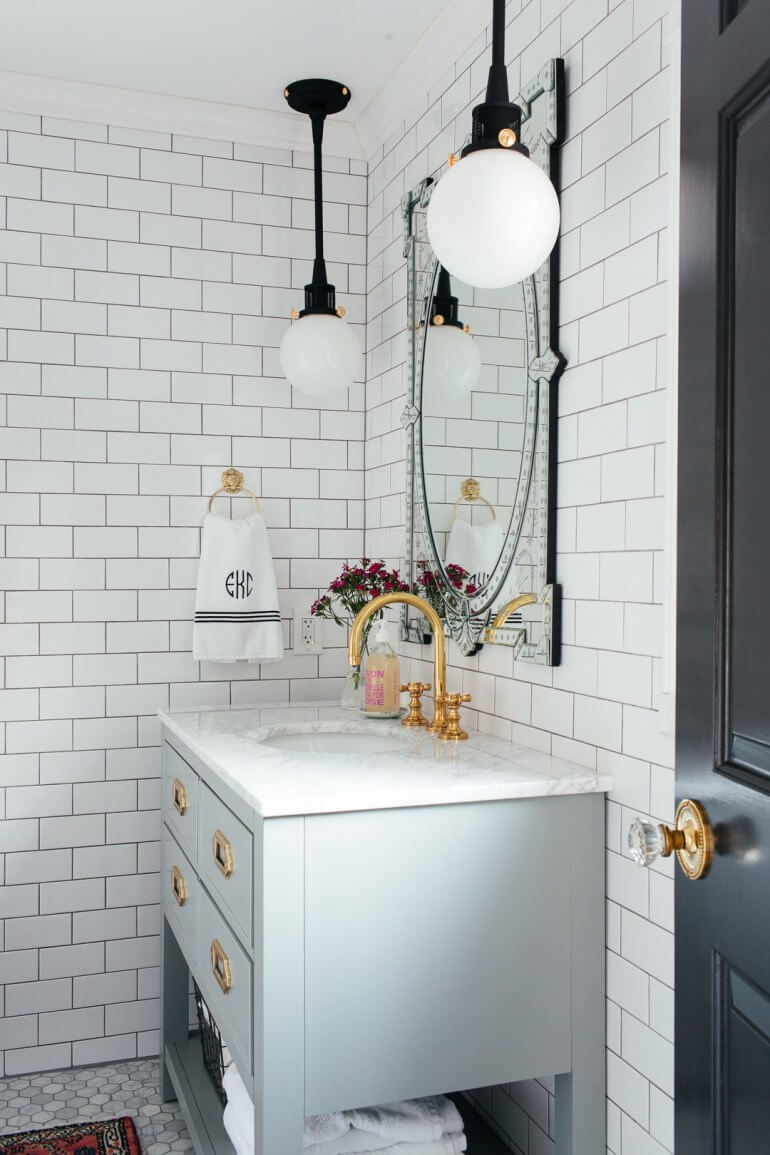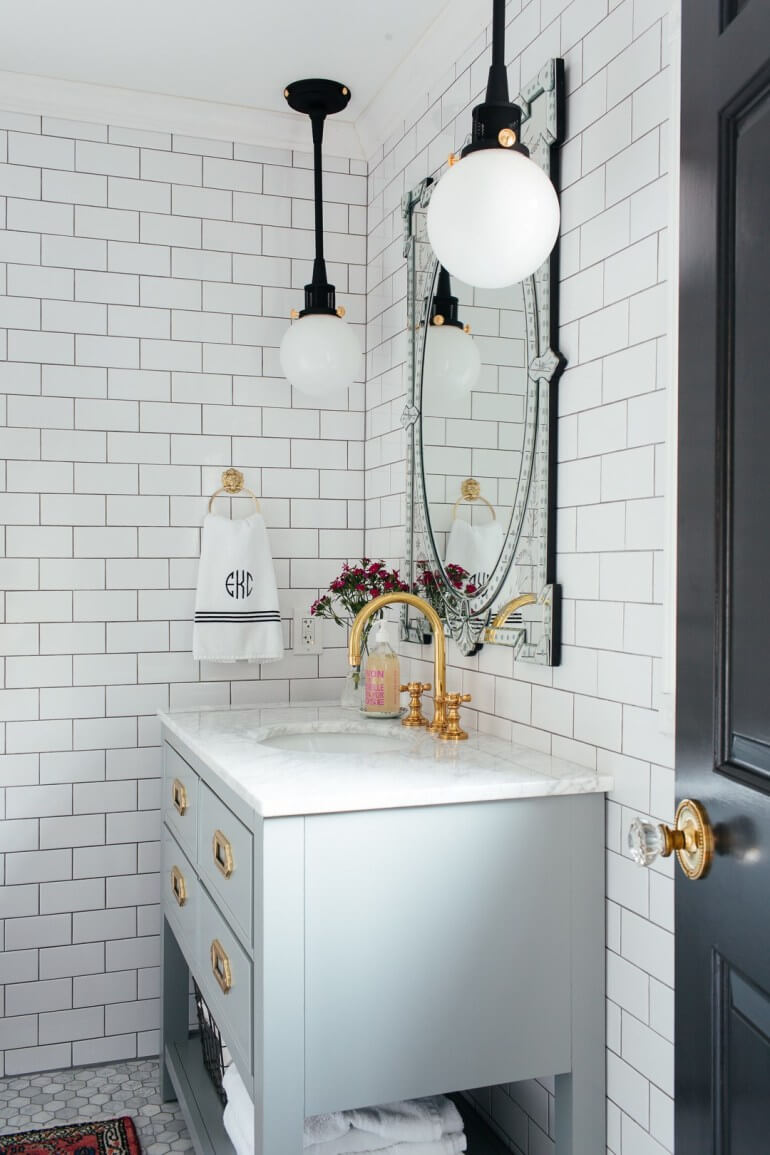 My Own Powder Room So Far…
While exploring elements I love in these gorgeous bathrooms and powder rooms, I have definitely been inspired!
I now have my list of MUSTS:
Board & batten or trim around the walls: for visual interest
Brass accents with some black to ground things
Wallpaper to add some whimsy
Parisian flair and a hint of the eclectic
To date, I have peeled all the old wallpaper off the walls, and given the walls a coat of primer. This week I need to patch the holes in the walls, and remove the weird little round off trim around the floor base.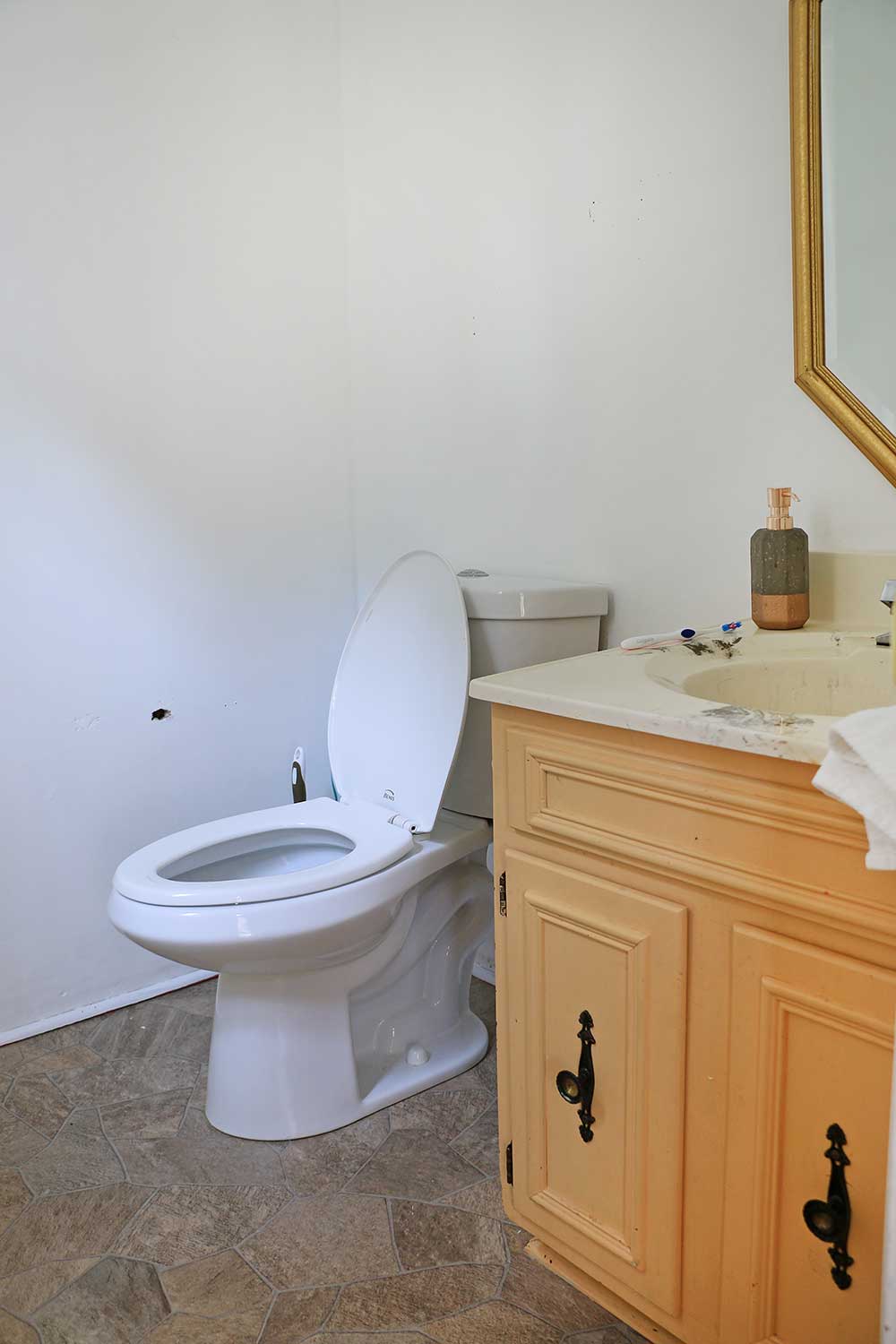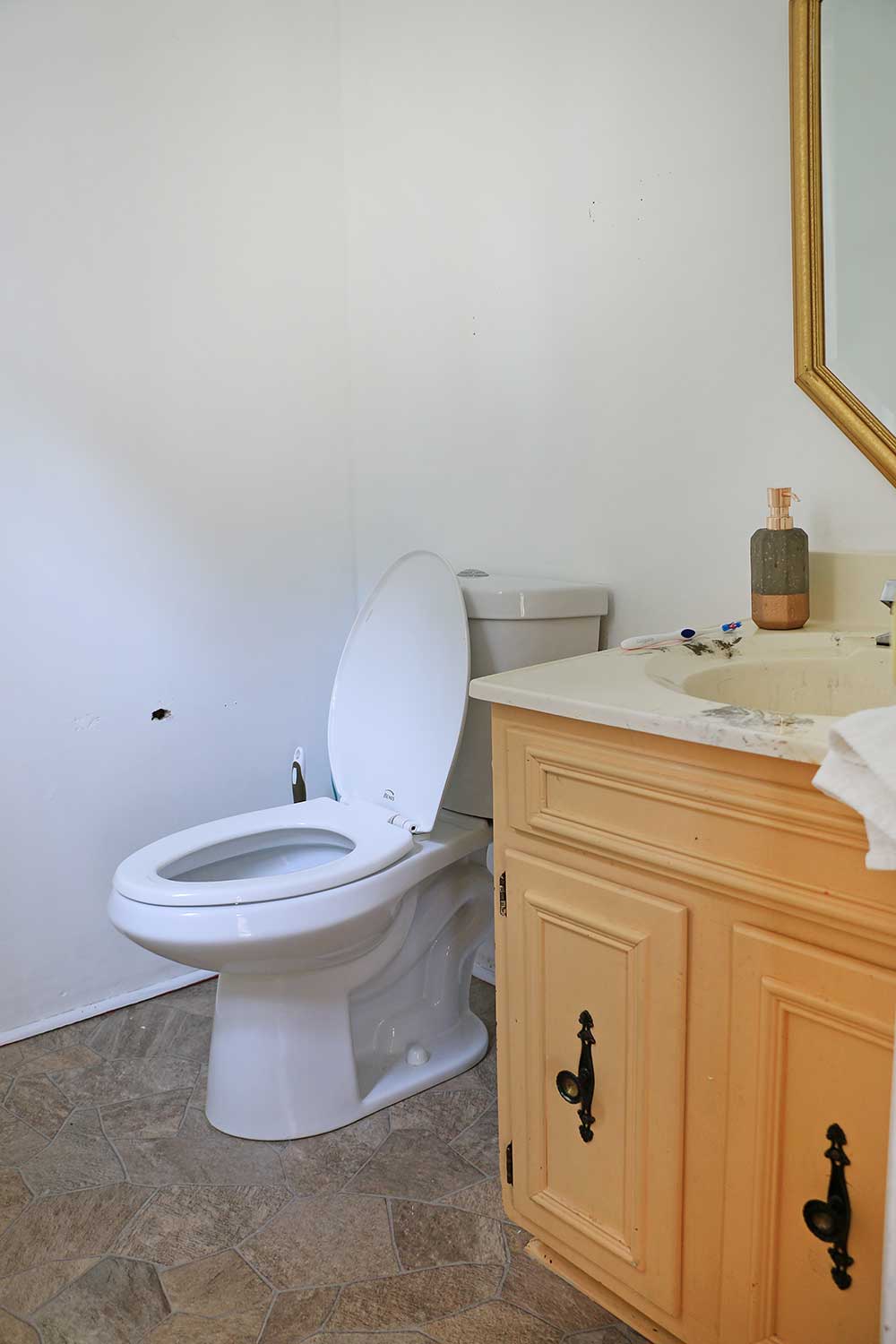 In my last One Room Challenge I did the adjacent room, so thankfully the door already got painted, and outfitted with stunning new hardware from Schlage.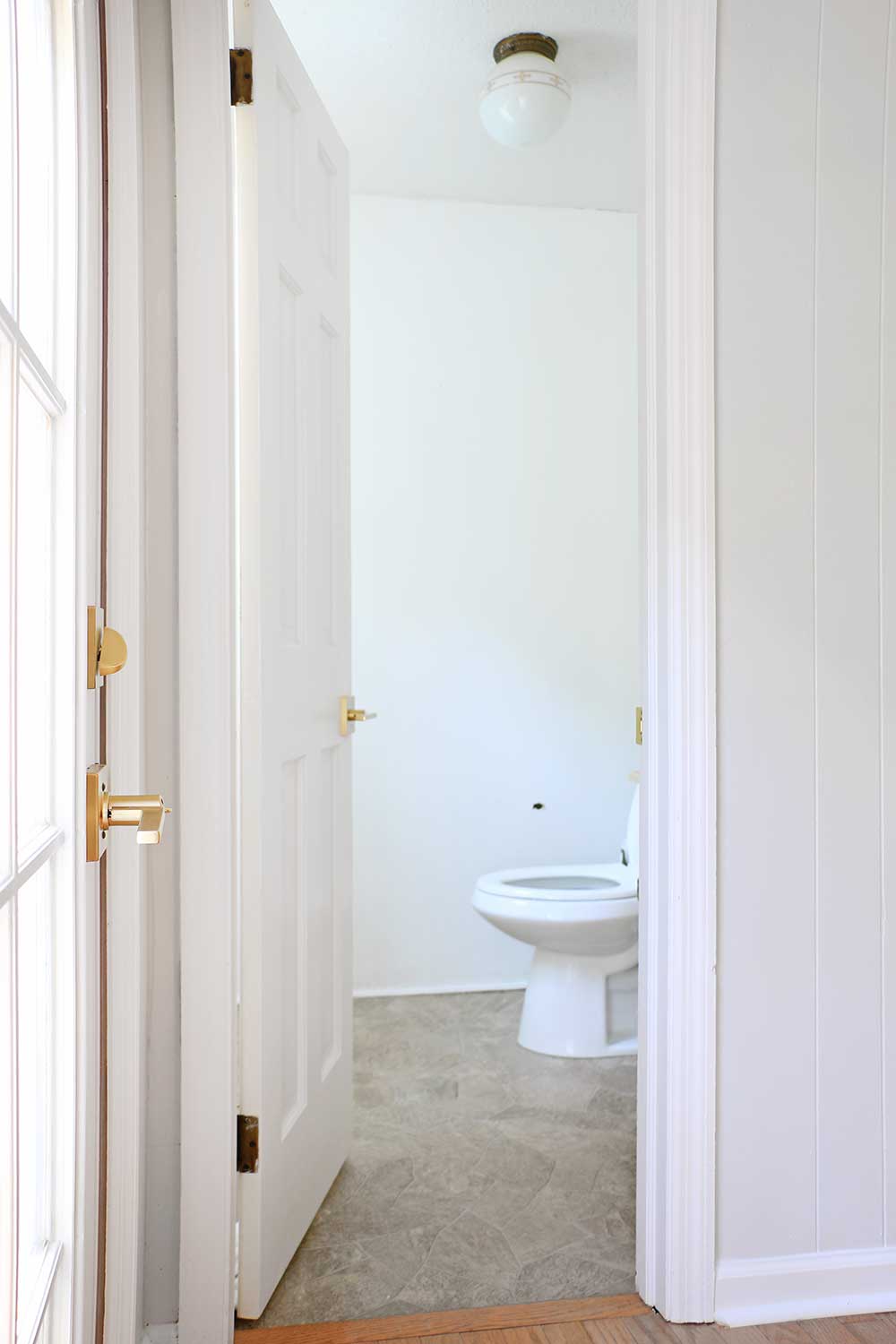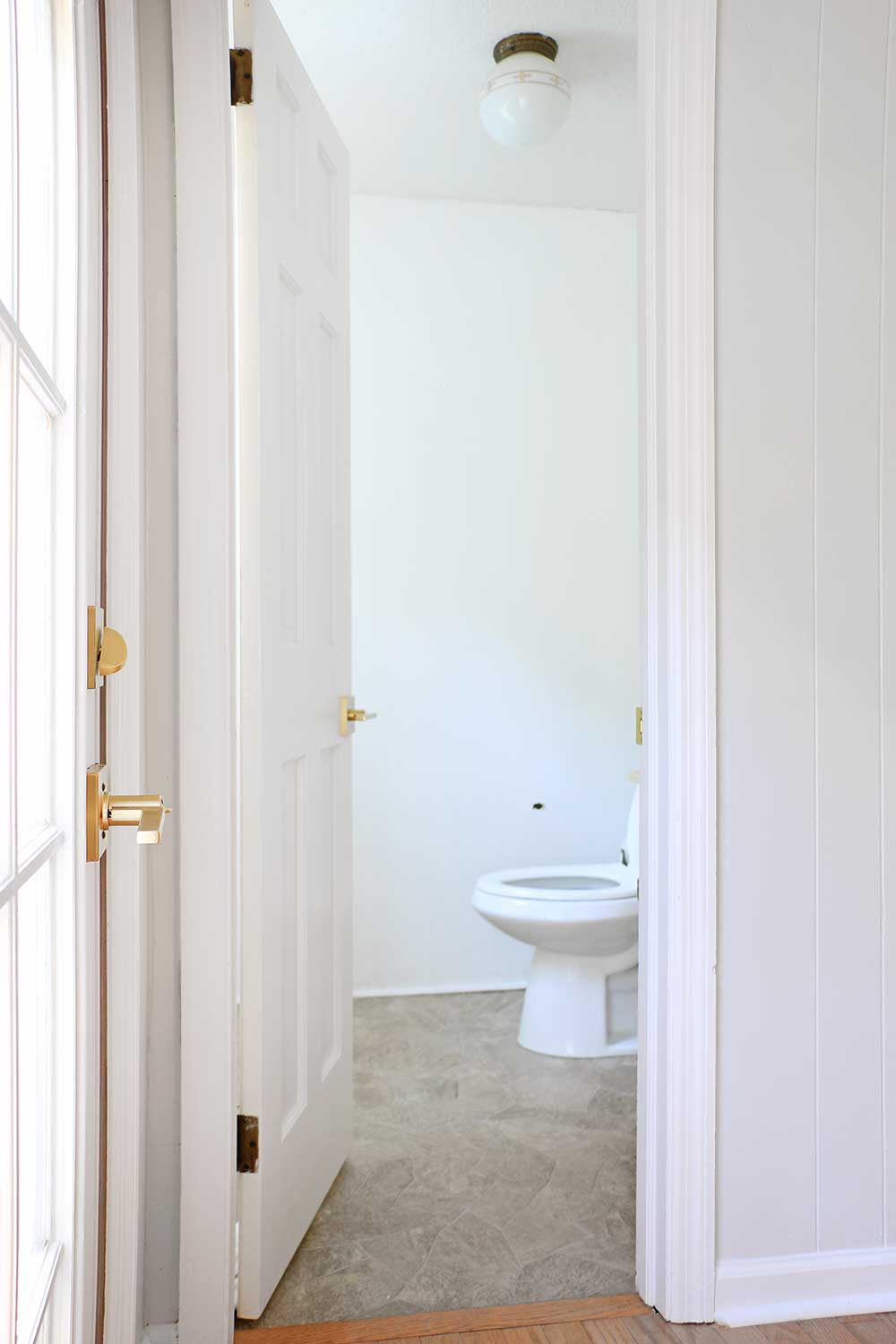 [left]
Tomorrow I'm going to get on sourcing a few possible items, and by next week hopefully I'll have a moodboard to share with you!
Wish me luck!
[/left]
[right]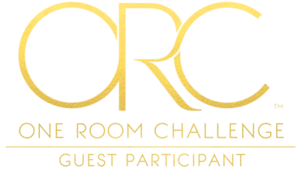 [/right]