Oh people. I did a thing. I bobbed when I was suppose to weave, and got hit with the excitement of joining in the One Room Challenge. So while I was suppose to sit this one out (it's going to be a VERY busy October), one morning in a rare uptake of impressive efficiency, I thought, I can do anything! So I impulsively signed up. Ruh roh. Gotta watch out for those magical days, they're traps to make you feel like a superhero.
But that's okay! I'm going to take on the smallish project that is the powder room makeover. AND I'm going to rock this little project like a boss. *psyching myself up…because October is SO SO busy*. I may need your emotional support later this month. 😀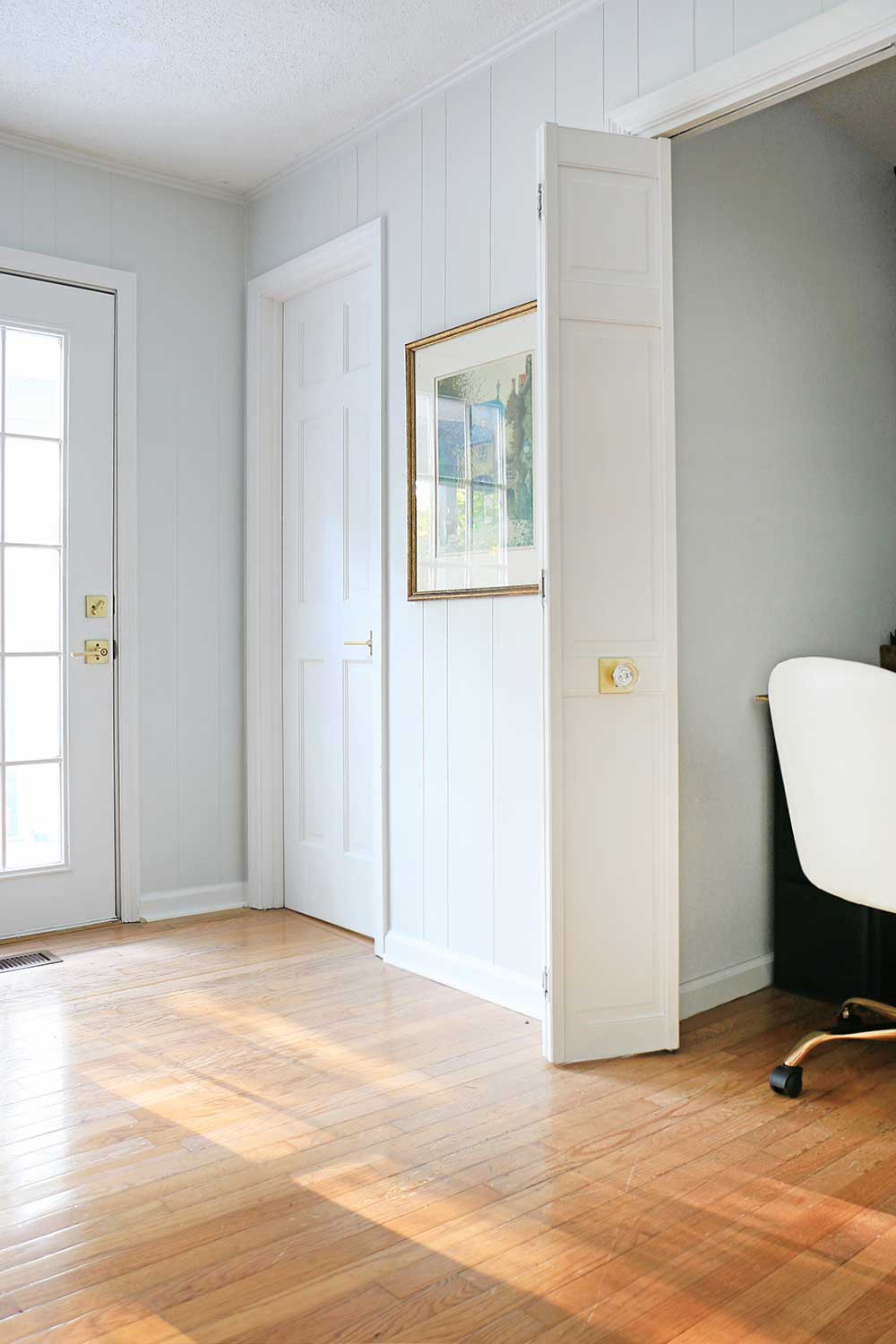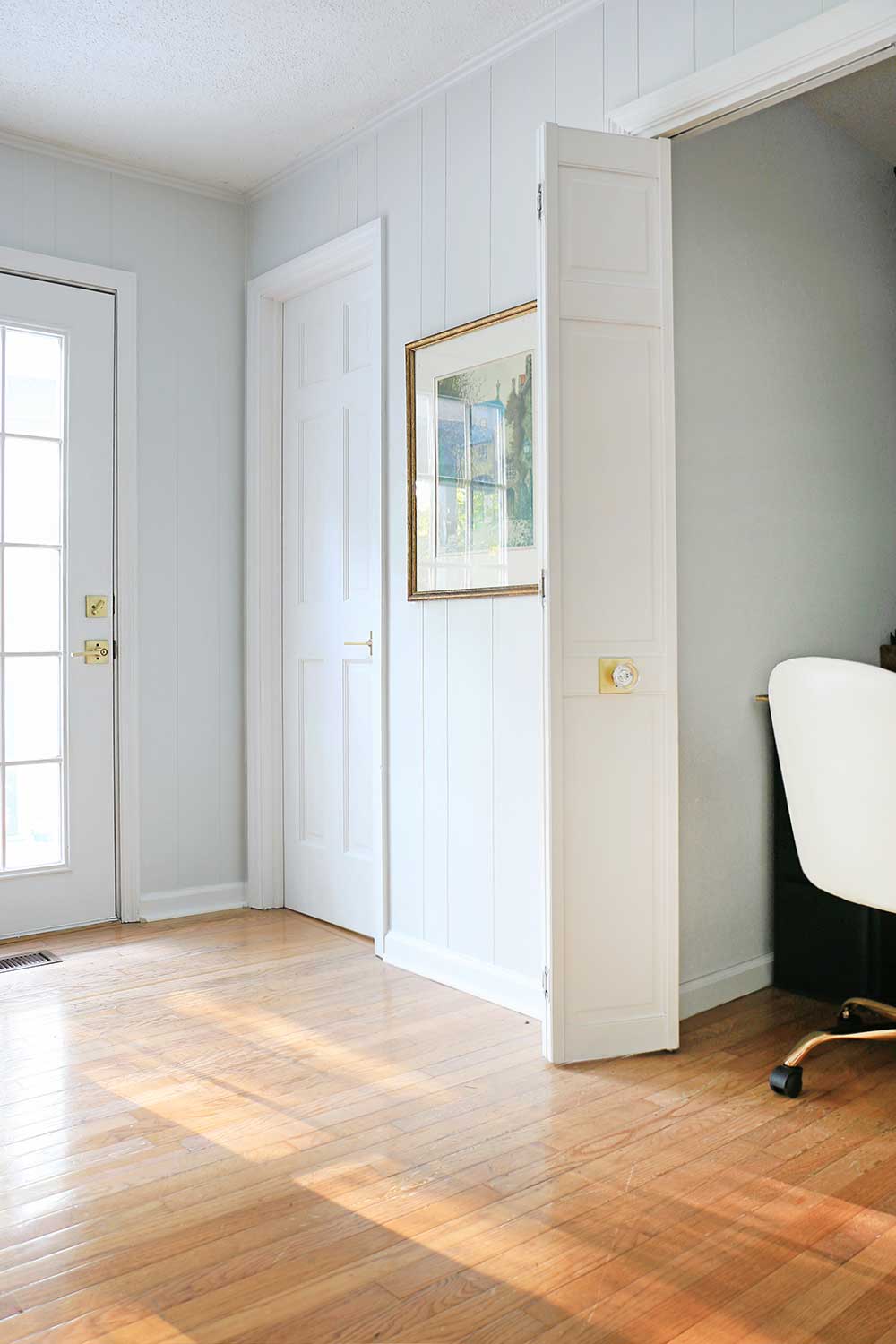 (Current view outside the powder room…the only 'nice' part)
The Powder Room Makeover Before
I should probably feel pretty embarrassed by this bathroom. After all, it's the only one on the main level of the house. AKA, it's the one our guests use.
I guess I'm just hoping they don't notice the half-peeled wallpaper, the hole in the wall, or the valance that is so dusty it's probably more dust than valance.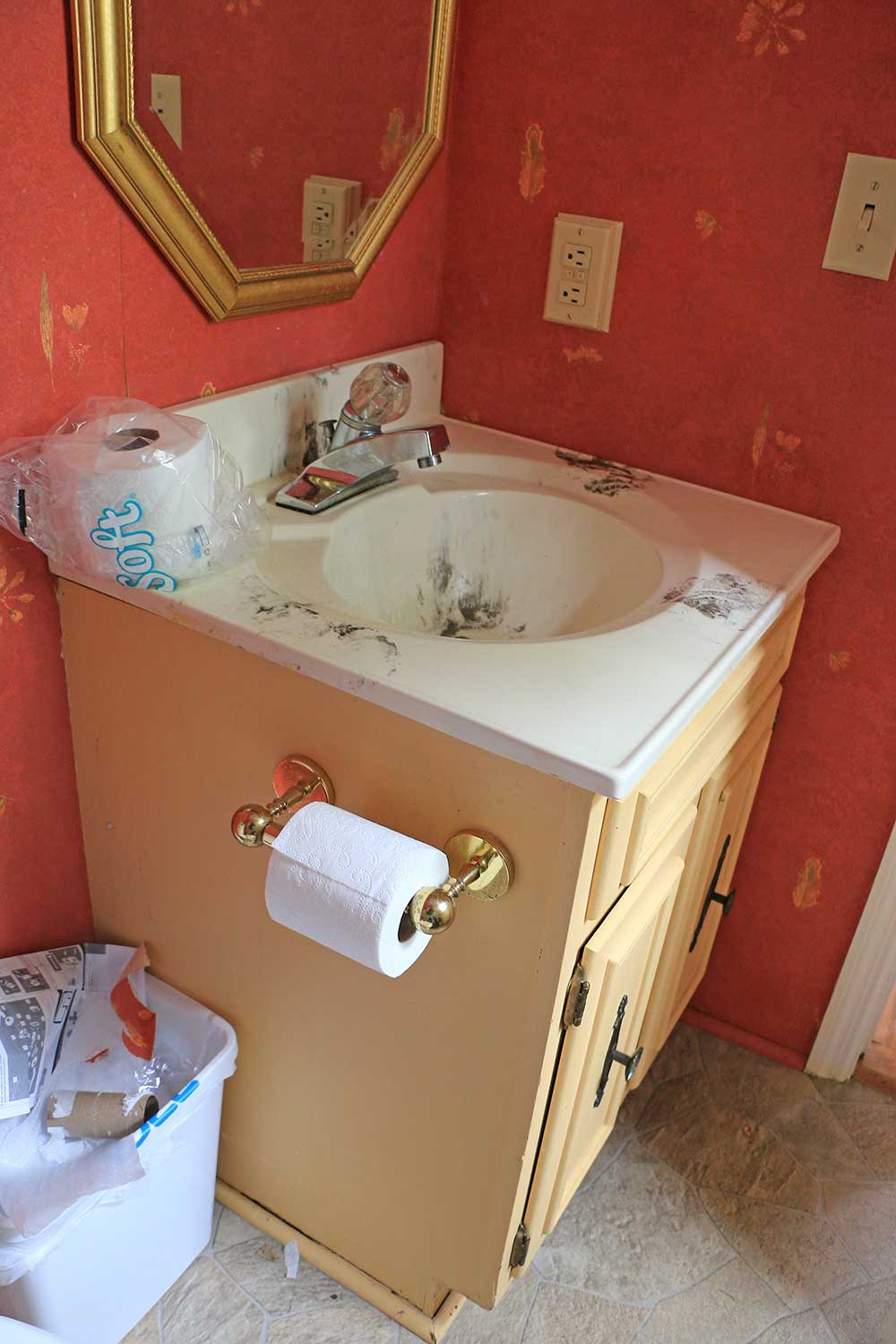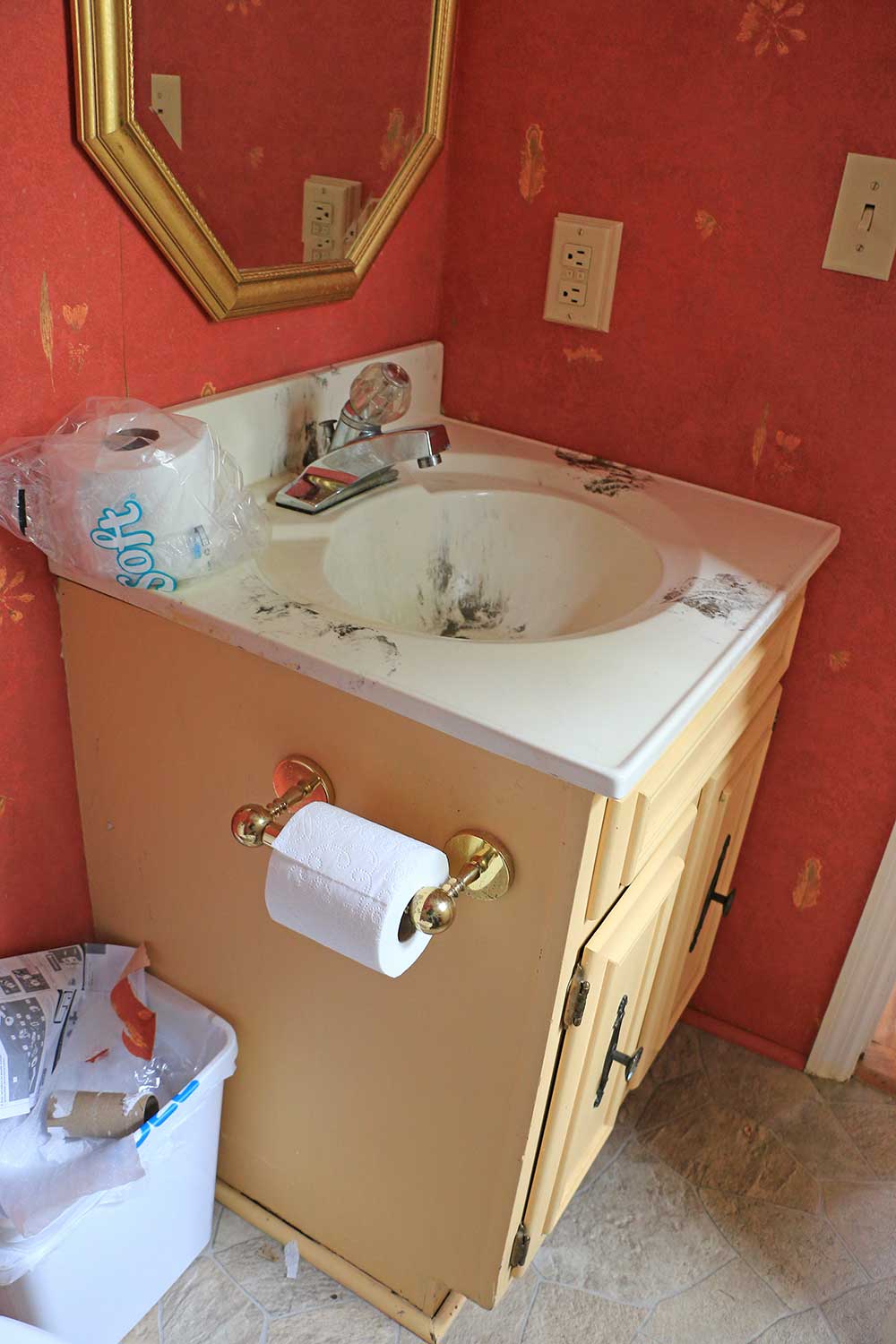 It wasn't ALWAYS this bad. It was not my taste, but tolerable. Then one day, as kids do, my youngest thought she was helping me and tore off a piece of the wallpaper. ARGH! To be fair, we were in the process of peeling wallpaper in the entry at the time, and I might have mentioned that all the current wallpaper in this house had to go.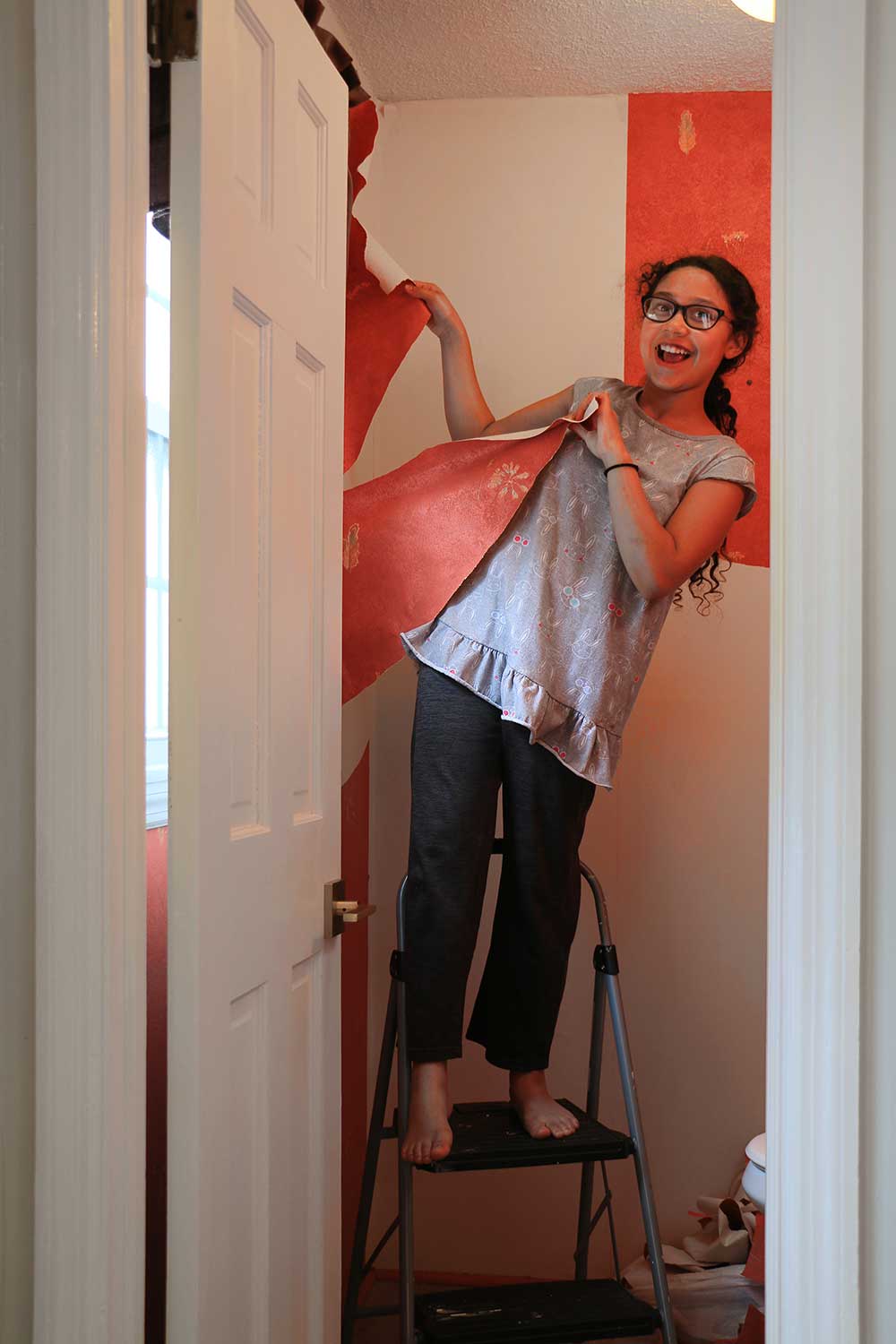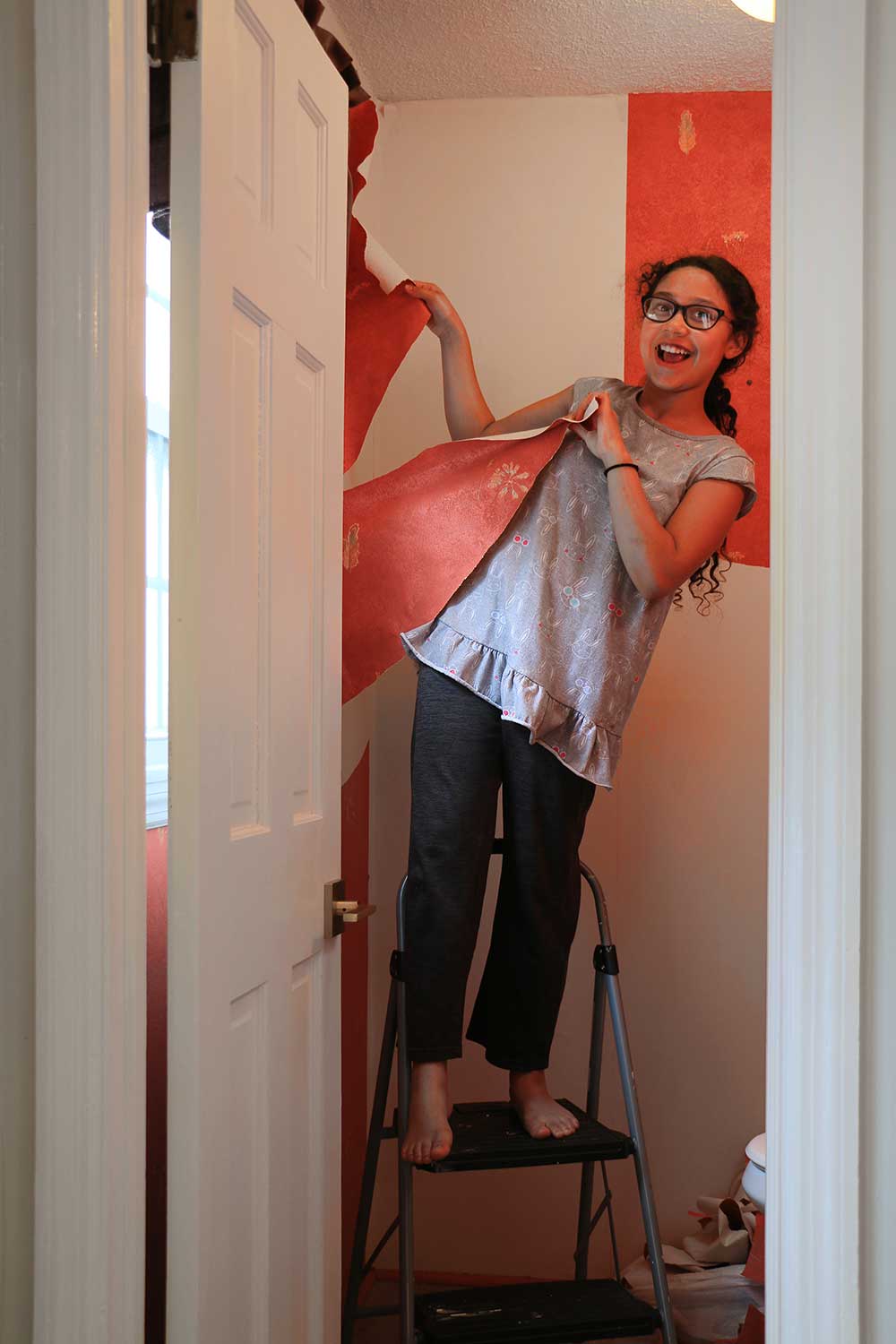 I was not ready to take on the powder room at that time, so it sat with a piece of peeled paper for a solid year.
Spring's One Room Challenge & The Plans of Mice and Me
Then this past spring I was honored to be a featured designer for the One Room Challenge! The plan was to take on the family room, and this little powder room, and closet that are part of the family room. See that closed door to the right of the french doors, and to the left of the office book? Yep, that is the said room.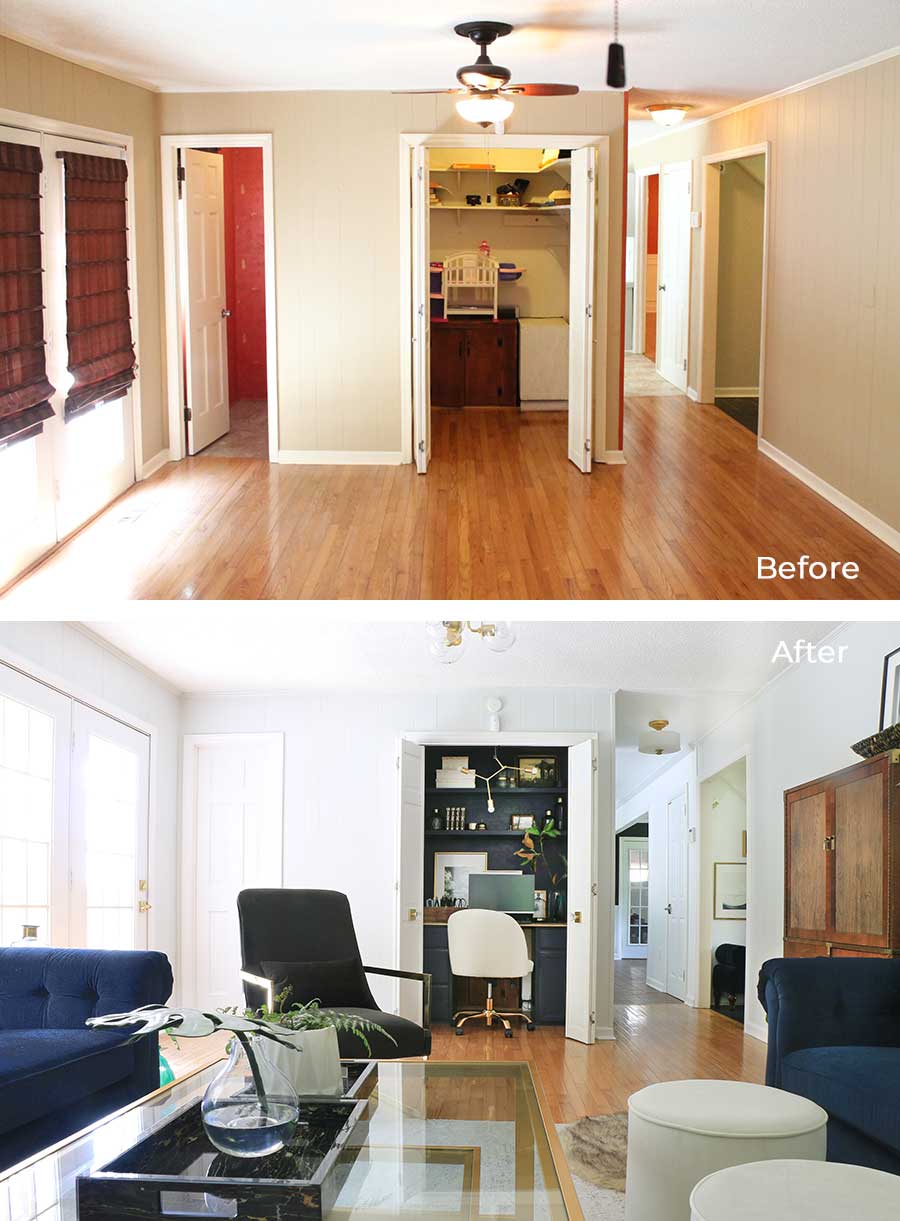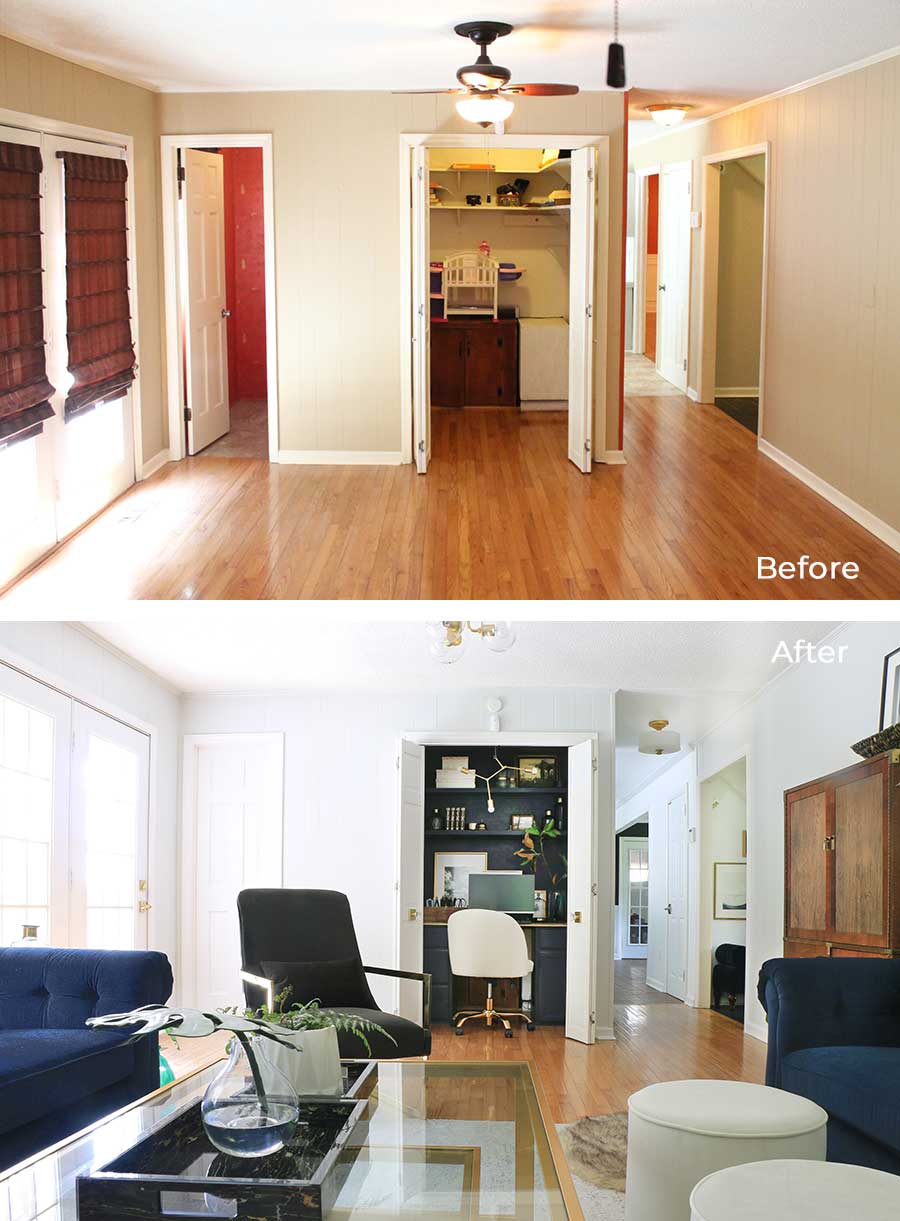 Ehhhh, okay so I had a few bumps along the way and never could get very far with the powder room makeover. Except now I had half the bathroom's wallpaper peeled, and a hole underneath now revealed. I literally made it worst for another 6 months of guests using this atrocity. Lovely.
So on that fateful morning of efficiency, just two mornings ago, I thought "let's finish this little guy". Which leads me to today.
I now have a wallpaper-less bathroom, and no plan, and 6 weeks to make it marvelous. *Forehead smack*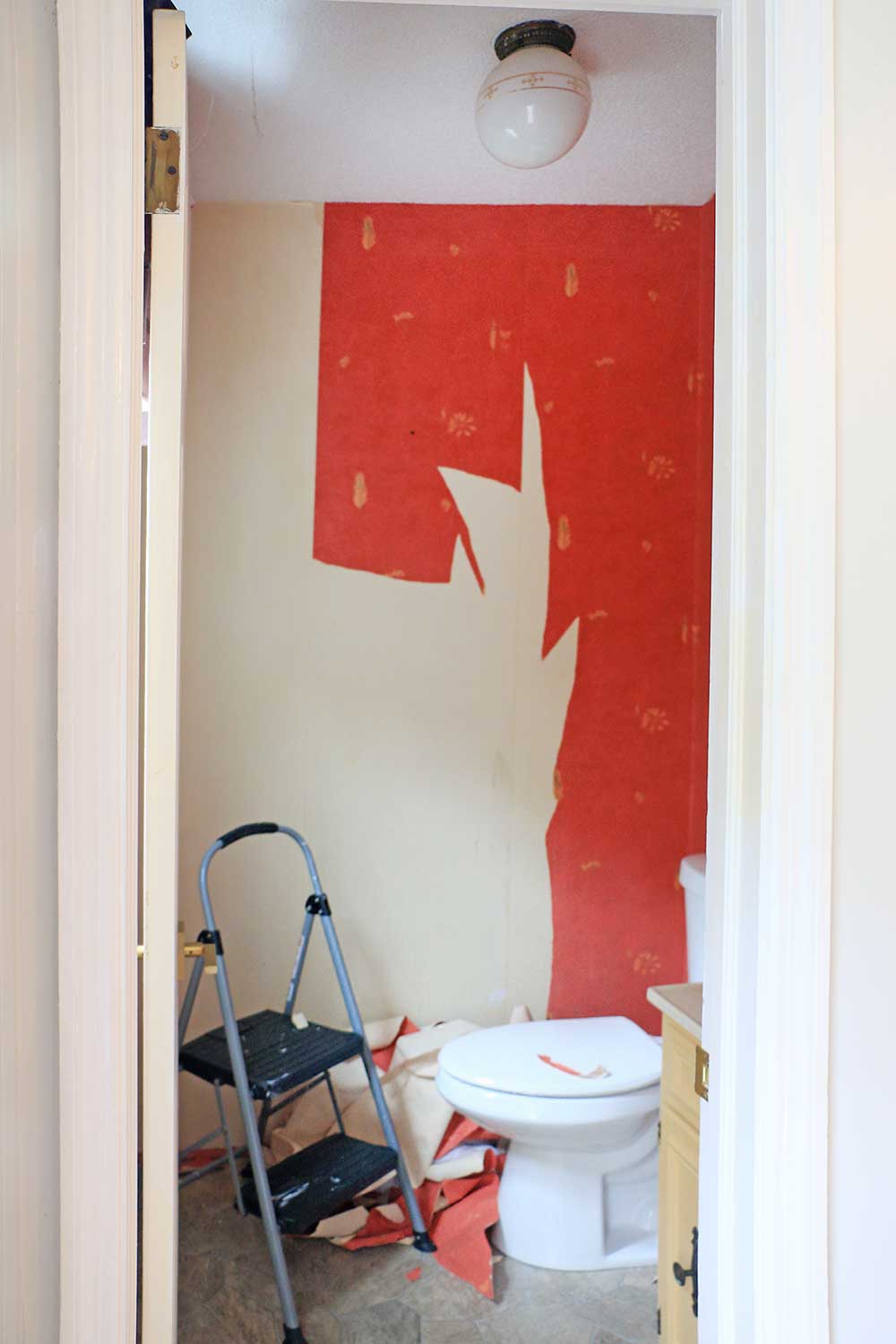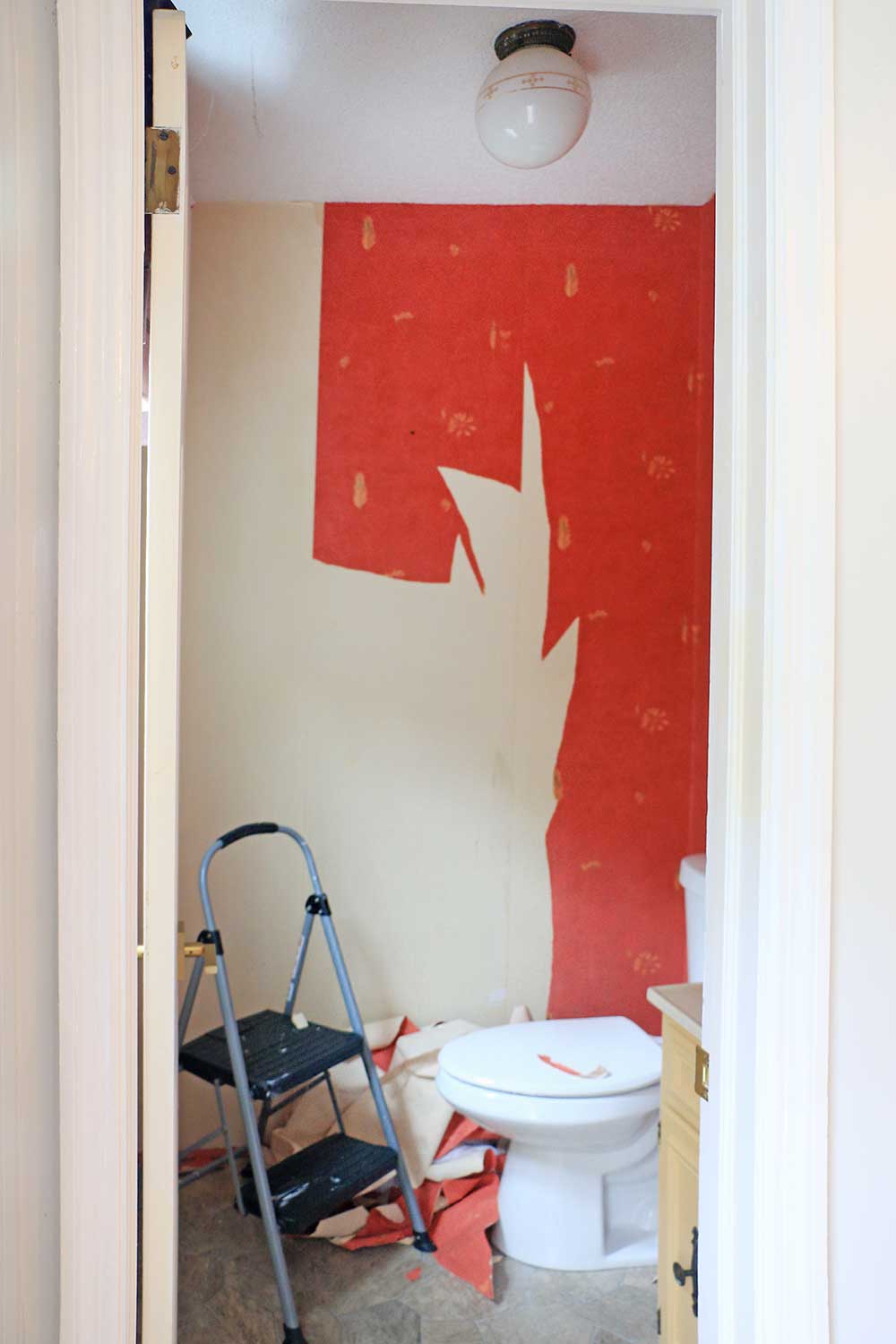 [left]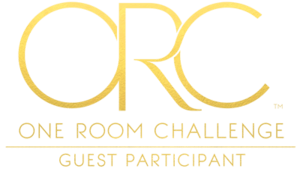 [/left]
[right]
I will get back to you with some inspiration and a plan in the next week or two. But in the meantime, I hope you'll enjoy the renovation shenanigans that are the One Room Challenge, and all it's brave participants. I will say though, I LOVE this challenge. It really motivates and helps you get all the thing DONE.
Till next week babes!
[/right]