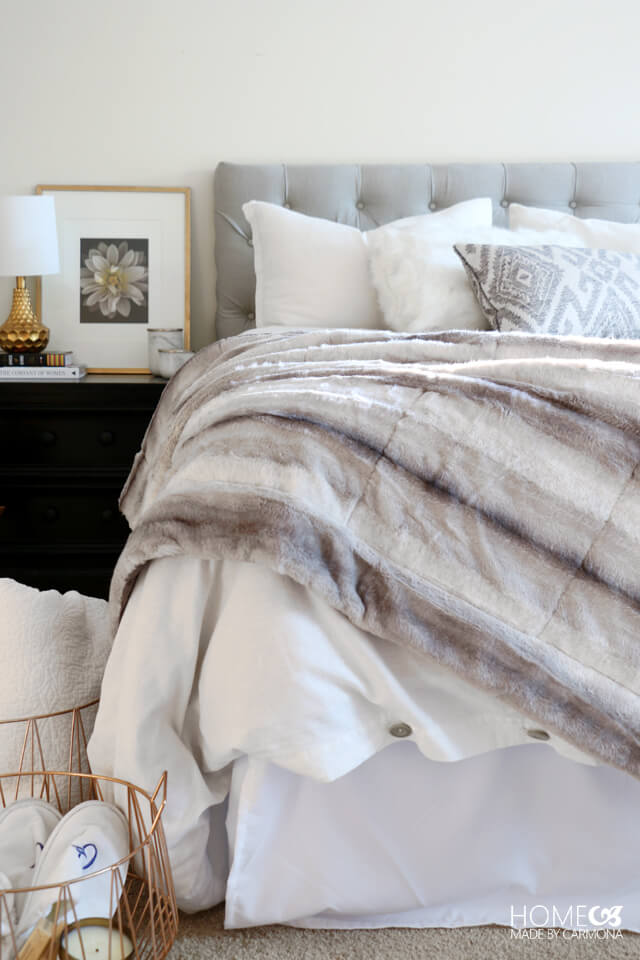 My mattress was graciously gifted by GelFoam Bed. Huzzah! The favorable thoughts and opinions are my own (cuz that's just how I roll)."]This post was made possible by GelFoam Bed
The holidays are just around the corner, and that means overnight guests and holiday entertaining. It is one of my favorite part of the holiday season! But lets face it, when you are expecting guests and you've just moved into your home a couple weeks before they are expected to arrive… well lets just say that is a whole other ball game.
The one thing I could do for my guests was at least make the bedroom as comfortable and attractive as possible for their stay.
I admit it, my stress level went up a few notches when I realized my home wasn't exactly "guest ready" and I wouldn't be out of boxes for another month at least (ugh, more likely another 3-6 months). The one thing I could do for my guests was at least make the bedroom as comfortable and attractive as possible for their stay.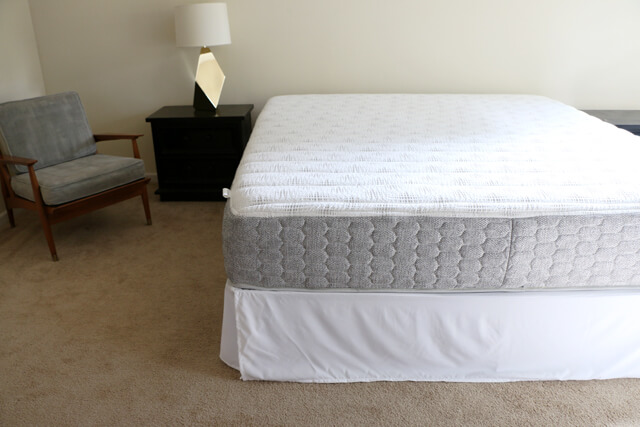 You can't imagine how thrilled I was to be able to partner with GelFoam Bed, and just in the nick of time for overnight company! I have been dreaming of owning this ridiculously comfortable gel tech memory mattress for a while now. You can't create a perfectly cozy and comfortable bed without a great mattress!
People often make the mistake of creating a pretty bed for guests, but not necessarily a comfortable one. Start with comfort and work your way up from there.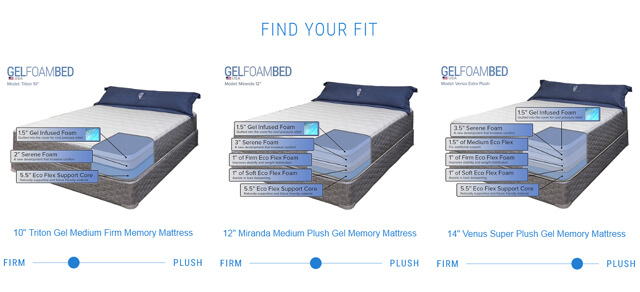 I wasn't too sure which of GelFoam Bed's memory mattress to choose from since guests may go either way with a preference to plush or firm. But I figured that when in doubt, choose the goldilock option…one right in the middle!
I went with the 12″ Miranda Medium Plush Gel Memory Mattress. It came in a box all rolled up, and once you open it and roll it out, it expands to it's full size. It was fun to watch! Laying on it now, you would never imagine it could ever have fit in a box…it is quite hefty and comfortable! And by the way, put it where you want it the first time, because it will never again be able to fit in a small box, and it is high quality density (so it isn't light weight to carry).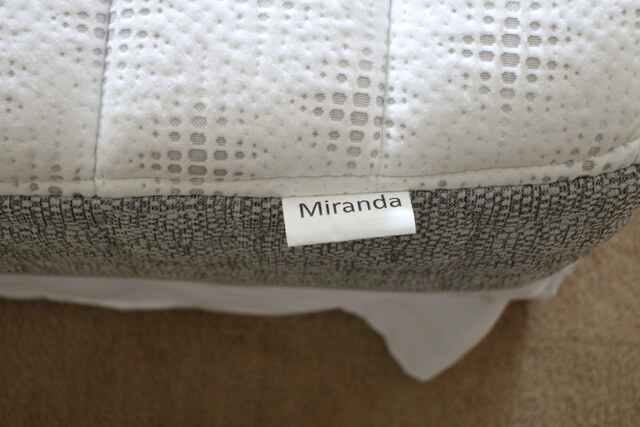 Starting with the Miranda gel memory mattress as my base, I worked up through the layers to make a comfortable bed: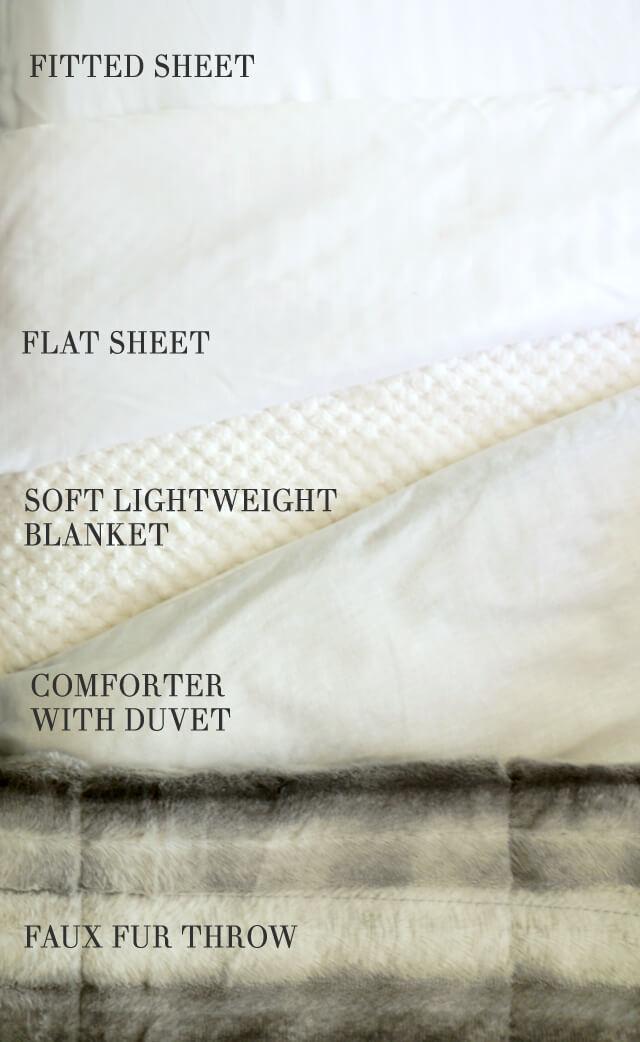 Why these particular layers? Because you can't know each and every guest's particular sleeping desires. However you can provide something for everyone, and allow them to choose. Any bedding they don't need can be easily removed by them.
With the cooler weather approaching, adding a faux fur throw, and a fuzzy throw pillow makes a bed particularly inviting.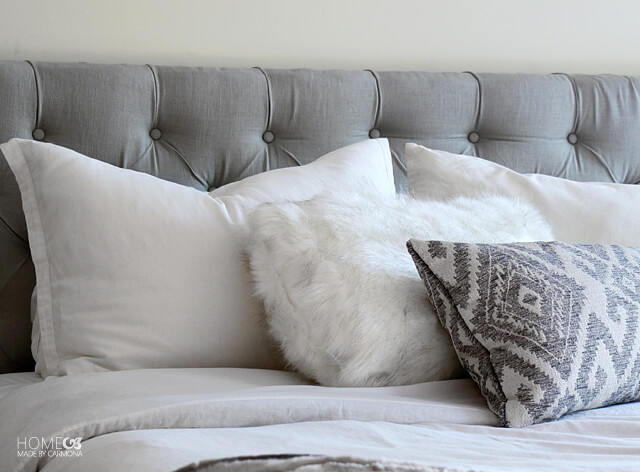 A little pillow tip when making a bed for guests: don't laden it with throw pillows. One or two throw pillows will do. It is better to provide a variety of actual sleeping pillows to choose from. Include at least one firm pillow, and one soft pillow per occupant.
Include at least one firm pillow, and one soft pillow per occupant.
I like to add a chair to the room for those who like to relax from a chair and not on a bed before bedtime.  Add a few soft and comfy items to mimic the inviting nature of the throws on the bed.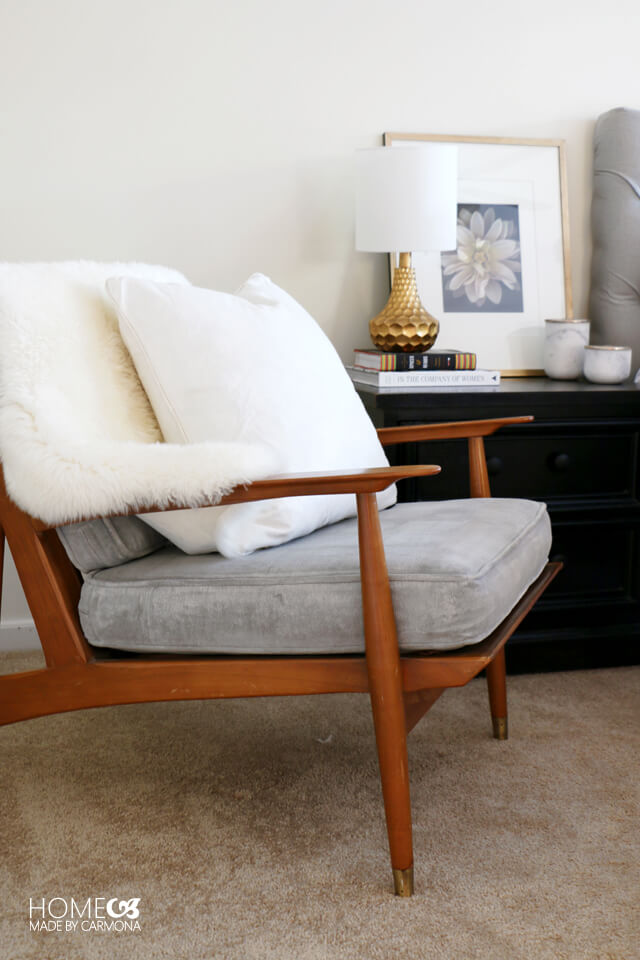 Even though I was not able to offer a fully decorated bedroom to my guests since we are still living out of boxes, a few simple pieces on a side table and some attractive throw pillows added beauty and sophistication.
One sign of a well prepared and comfy bed? It is well slept in (like this one!) and your guests look like they had a good night's rest! 😀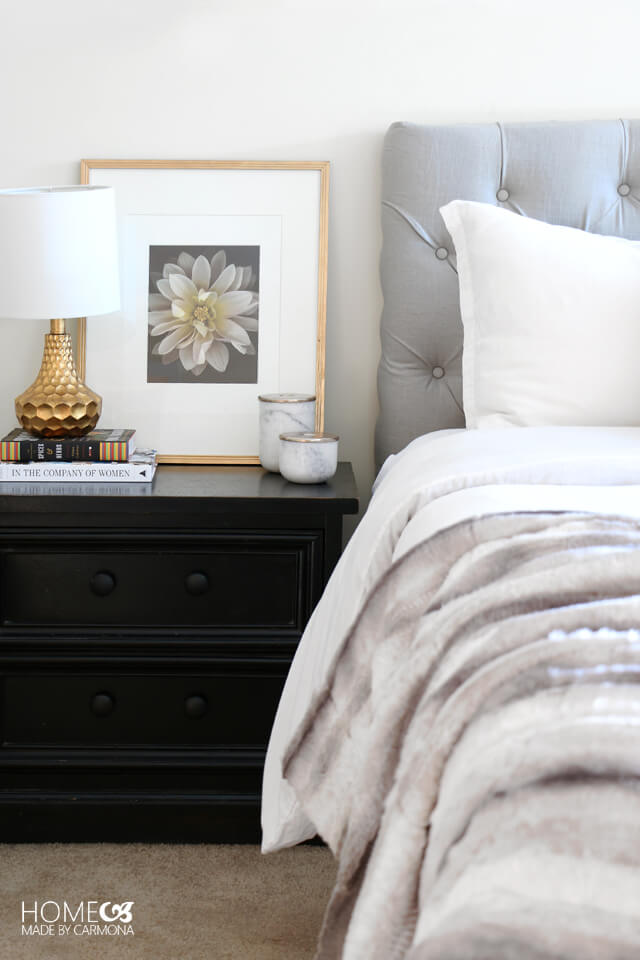 I had also added a couple baskets containing extra towels, slippers, and a few items guests often forget.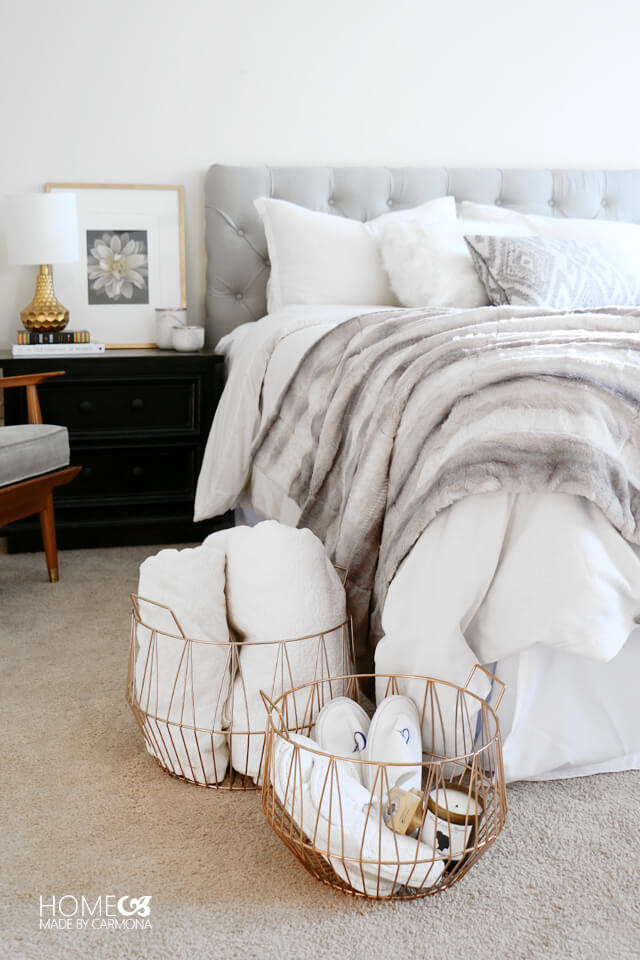 Isn't it amazing how just a few simple touches can make such a difference? It doesn't take a lot of fancy decor to create a comfortable and attractive space for your guests. Just start with the best base for comfort, add a few thoughtfully chosen pieces of bedding, and your guests will be sleeping pretty!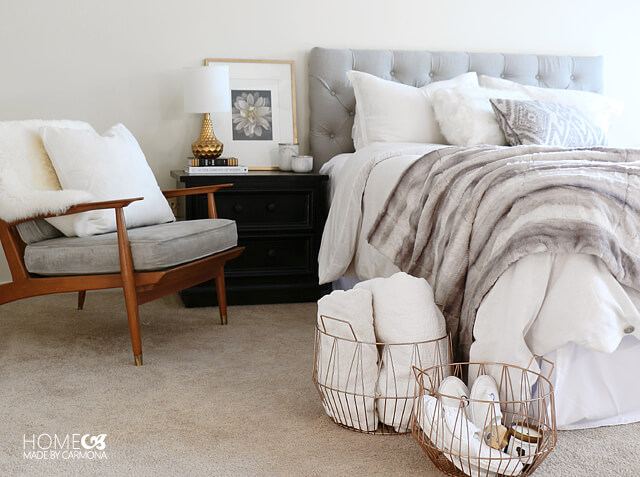 By the way, want to make to learn how to make the headboard? I've got the entire tutorial for how to make this diamond tufted headboard here.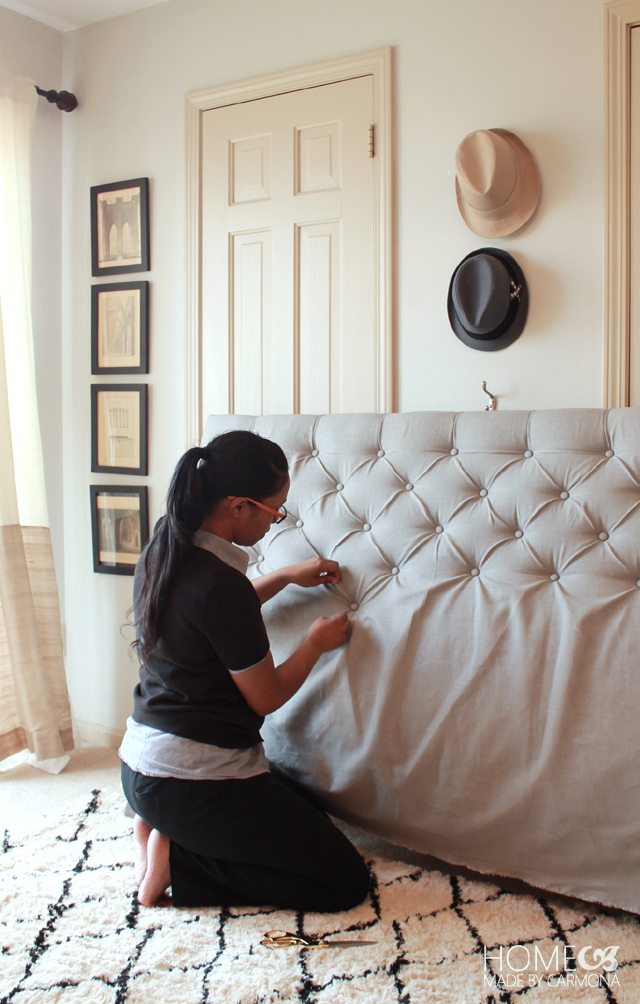 A special thank you to GelFoam Bed for gifting me this amazing mattress! Yay for no more awful coils poking me or my guests in the leg; We're sleeping goooooood now!
Psst, follow GelFoam on Facebook, Twitter, and Instagram for some great bedtime inspiration!
*This is a sponsored post: Materials were gifted or compensation was provided, but as always the favorable thoughts and opinions shared here are always my own. If I didn't love the product, I wouldn't have shared it here…cuz that's just how I roll!