Fall is undoubtedly my favorite season! It immediately brings to mind the flavors and scents of spiced apple and pumpkin, the slight nip in the air that makes me want to cuddle up in a cozy bed with a good book, and vintage inspired vignettes with fall decor all around my house.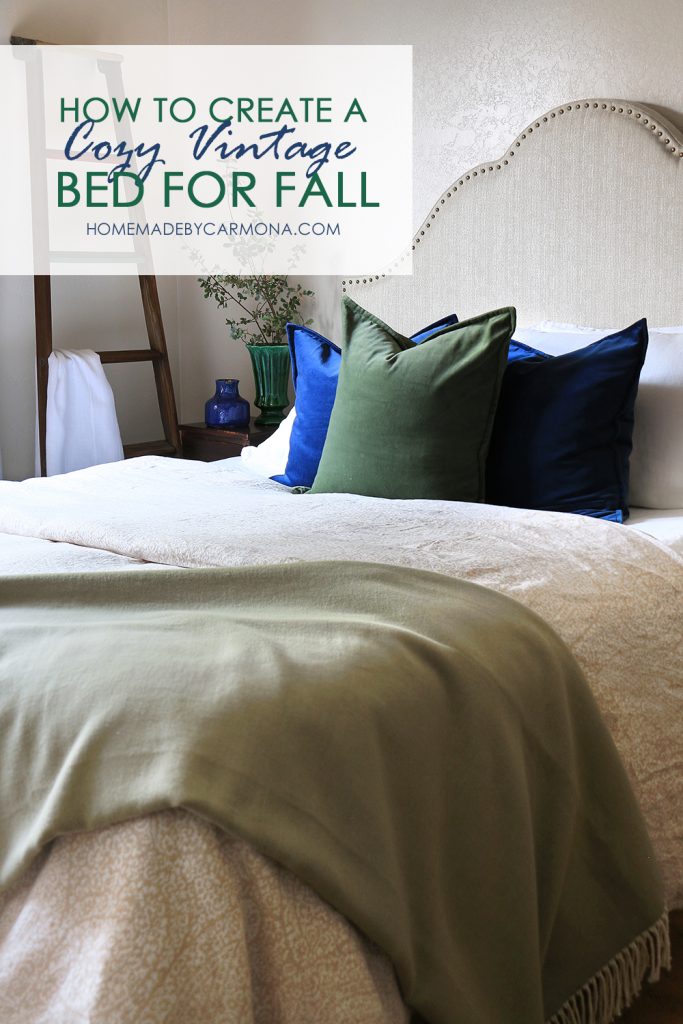 *This post is awesomely sponsored by Garnet Hill!
I don't know what you think of when fall comes and the weather cools, but in my mind, nothing is more inviting than a well made season-specific bed that encompasses all of those elements!
Looking for a few tips to help create the perfect fall bed? We've got you covered…
Tip #1. Layer Bedding For The Transitioning Weather
Fall is a season of transition; it's not unusual to feel the swings from warmer to cooler nights, and back again throughout the season. So be prepared for those natural shifts when they come.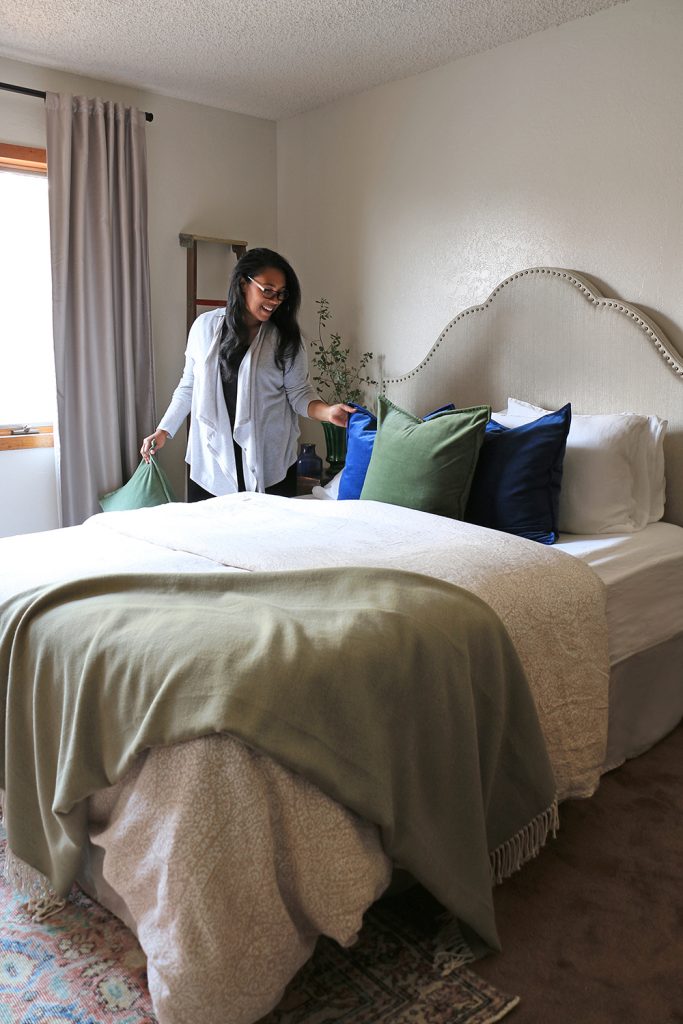 Layer beds with a cozy lightweight comforter and duvet for the cooler nights, then add a quilt or throw at the foot of the bed to be used alone on warmer nights, or as additional blanket on cold nights.
Having that bedding right there means if you wake up and need that extra little something-something, it's already on hand.
Tip #2. Choose Cozy Materials That Embrace The 'Relaxed' Look
Materials such as velvet throw pillows, or cotton and linen sets, are soft and definitely embrace all things fall. But they also make for the perfect tousled relax look so you can keep jumping back into bed without fully making it up again.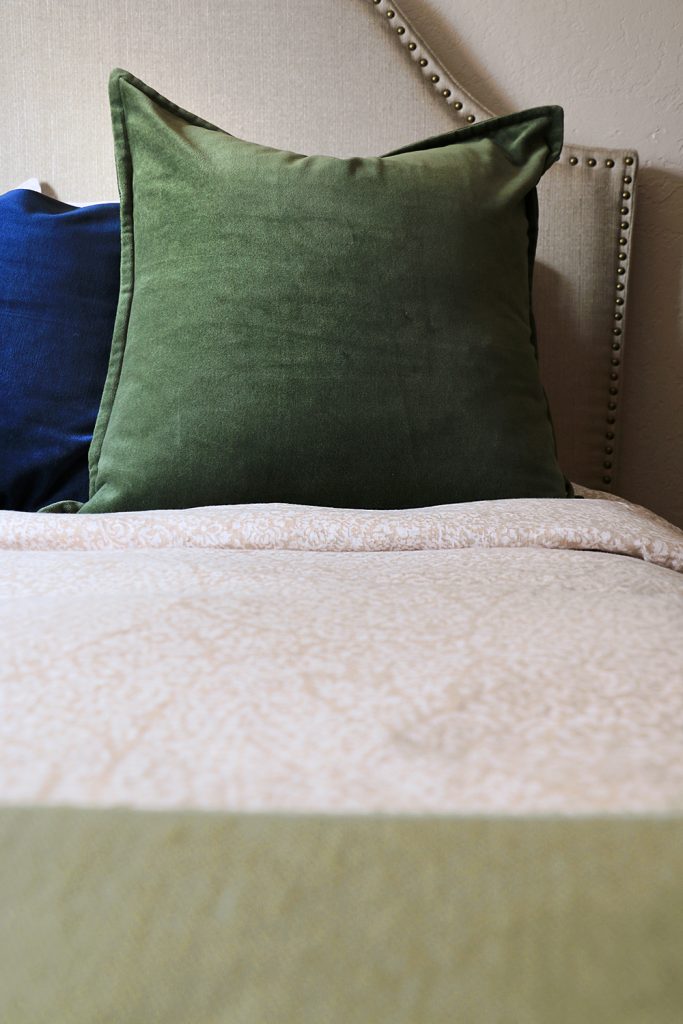 Tip #3. Accent Your Bed With Fall Colors
Think olive green colors, moody indigo blues, ochre, and auburn's reddish brown hues as the perfect fall colors to bring into your space.
For this space, I chose two fall-related accent colors set against neutral whites/oatmeal colored bedding. In future seasons, I can simply change out the accent coverlets and cases with colors that compliment that season.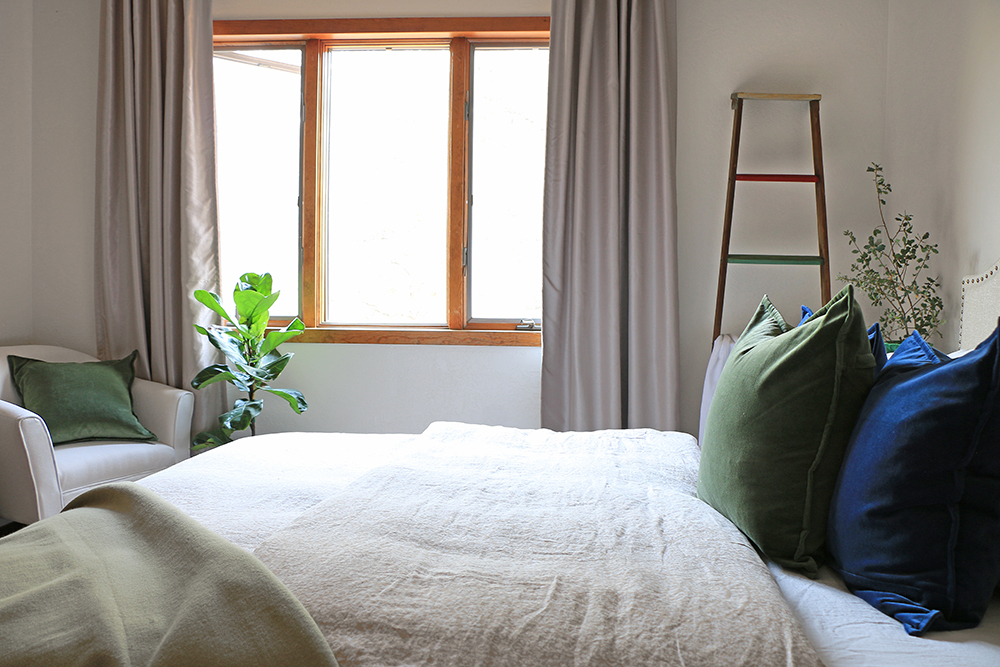 Tip #4. Making a 'Cushy' Bed You Want To Fall Into
Turn your bedroom into a true sanctuary, with the most comfortable bed for the season.
Comforters, mattress toppers, and a combination of plush pillows make for the softest cushiony bed that will be hard to resist.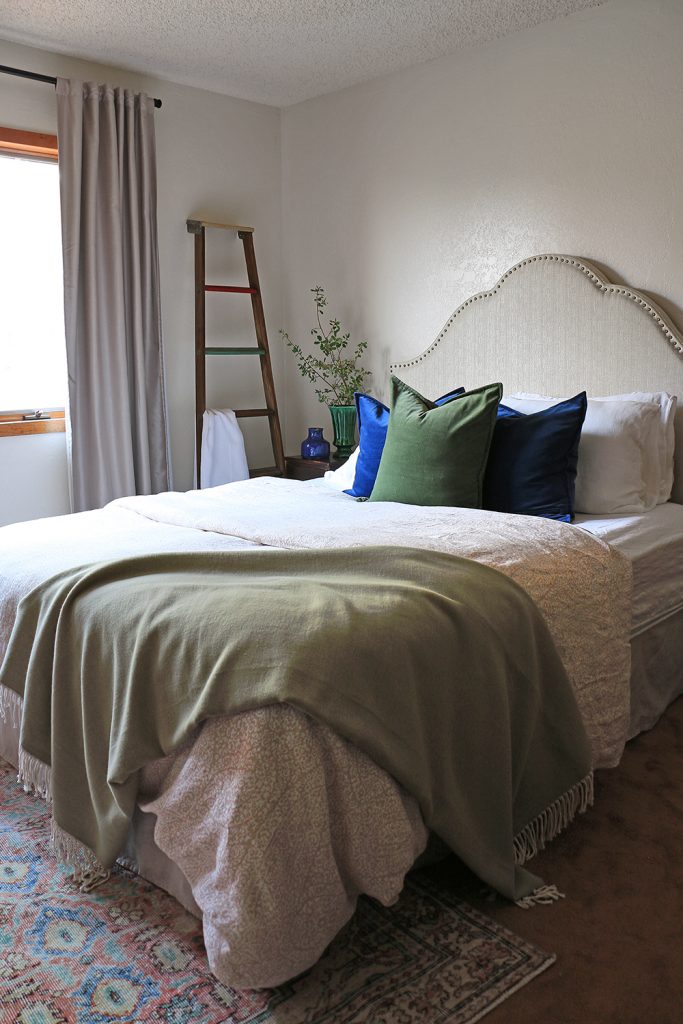 See the before and after of this room here for the One Room Challenge!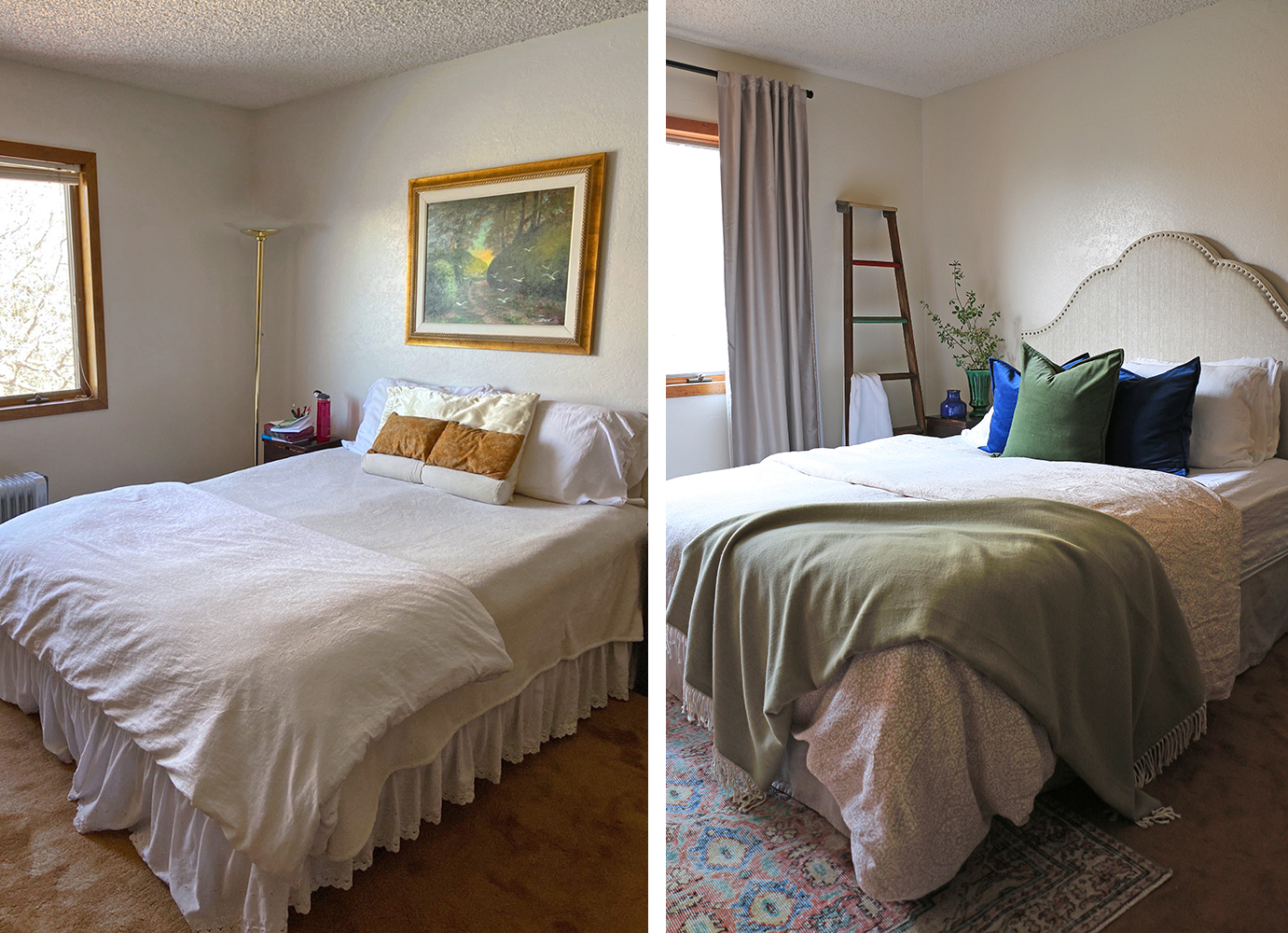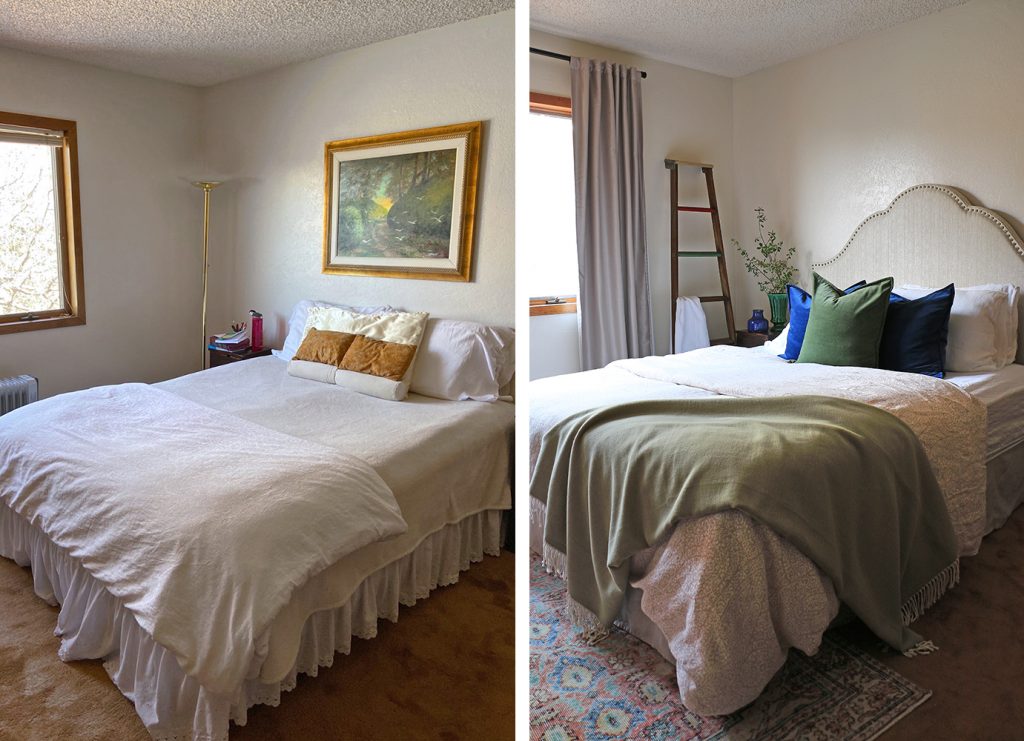 *Special thanks to Garnet Hill for providing the most beautiful clothing + bedding, and sponsoring this post! For more inspiration and stylish pieces, follow Garnet Hill here on Instagram.