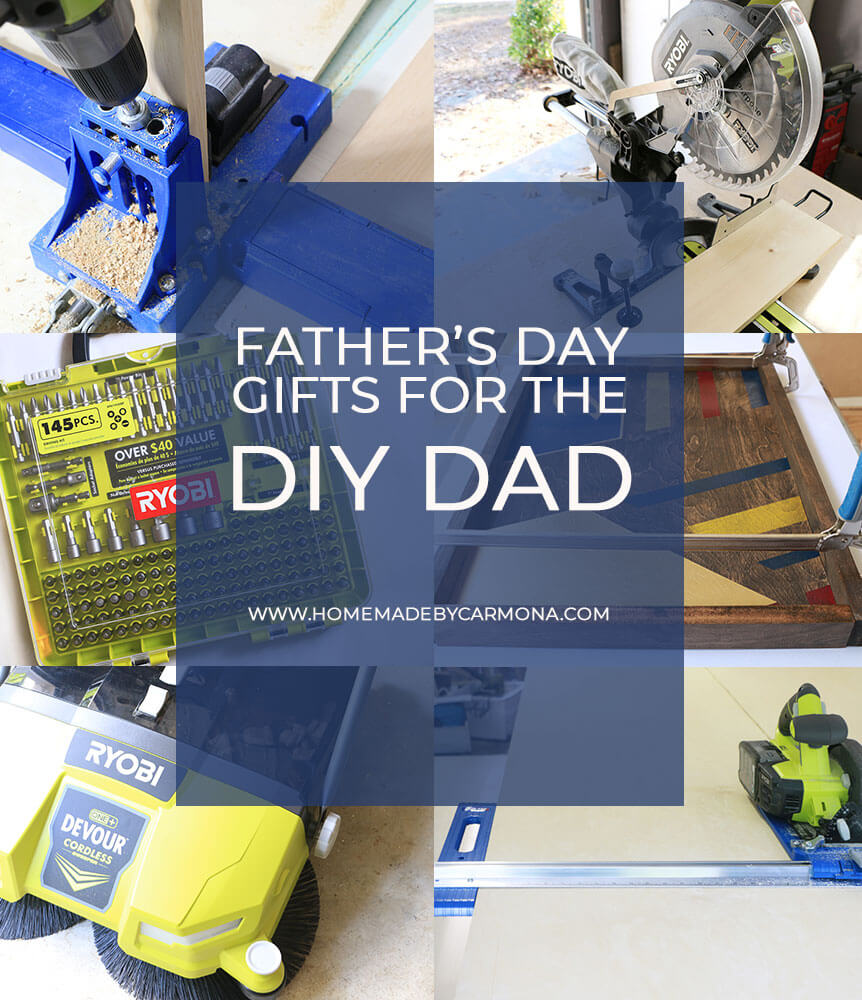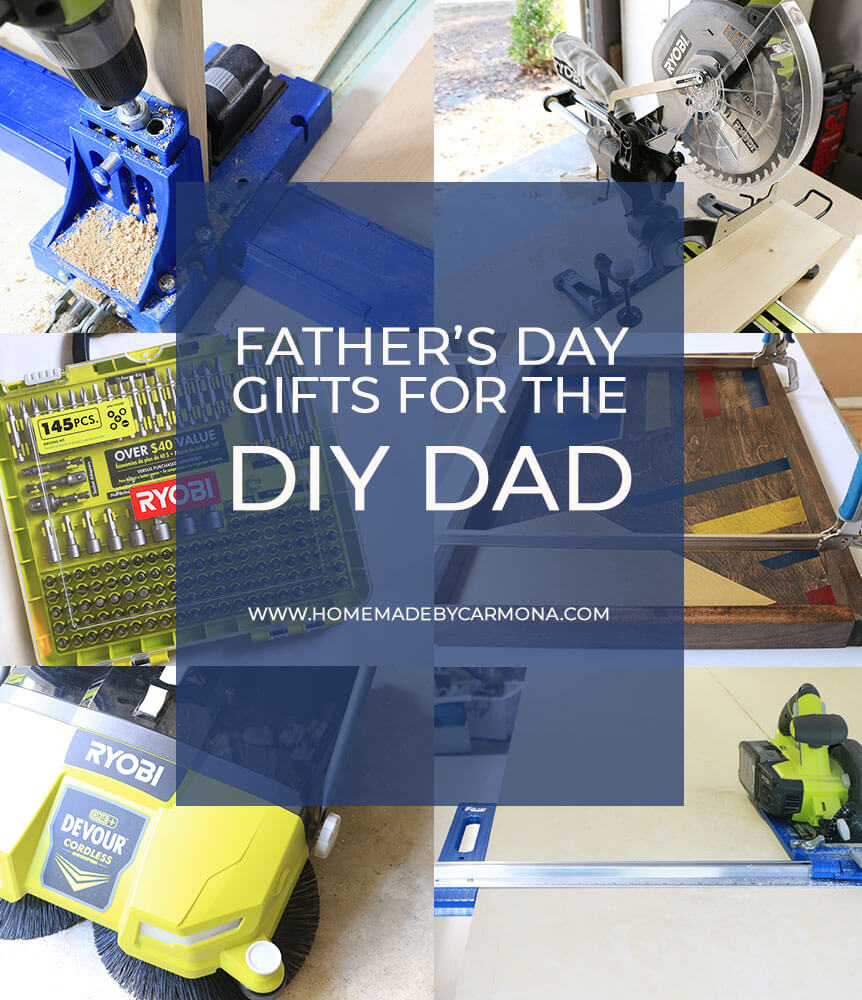 I love Father's Day! I may like it more than Mother's Day, my birth day, and possssssibly Christmas.
What can I say, I'm just a very loving wife who feels that her husband deserves all the power tools. All of them. Every. single. one. Plus some other great stuff.
Okay, I may have a teeny confession to make…my husband doesn't do tools, I do. We have an agreement, my husband handles all the jobs I don't like (like balancing the checkbook, fixing our electronics, and making the big bucks so I can work from home and homeschool the kids), meanwhile I do all the DIY work around the house. So me buying him power tools over Father's Day is just dirty. 😀 Hah, don't worry, I don't actually do that…I just tease him and say "hey honey, guess what is on sale just in time for Father's Day!!". Haha, poor guy.
However I know many of you have husbands and fathers who DO love power tools and are probably really tired of ties and socks. So as a tool lover who thinks a workshop is a slice of heaven on earth, let me help you out. 😉
Here are my top picks for Father's Day: (affiliate links included below)


The Miter Saw To Beat All Miter Saws
If you want to go BIG this Father's Day, this RYOBI 12″ sliding miter saw with laser is the stuff dreams are made of. I was at a friend's the other day, and his miter saw didn't slide or have some of these features, and it became evident that my huge tricked-out miter saw had spoiled me, because I kept trying to cut things that couldn't be cut on my friend's very straight forward saw. Haha!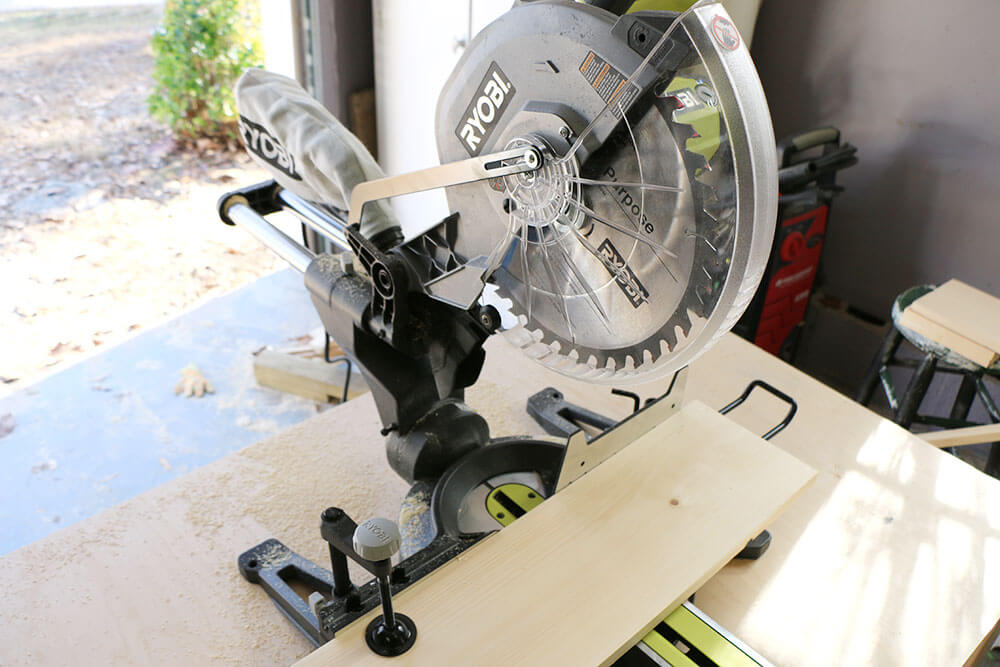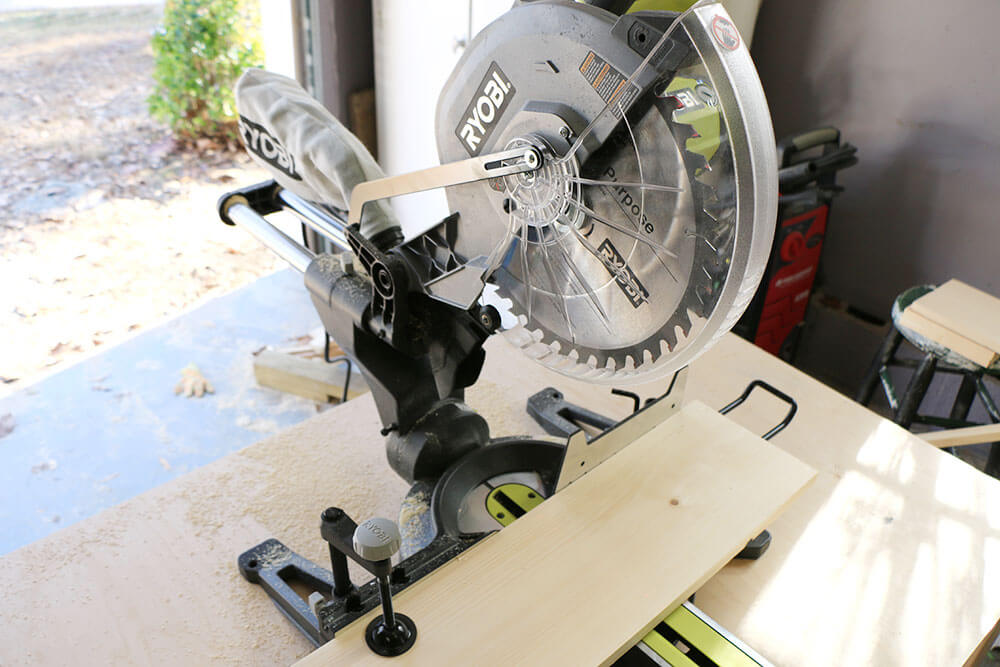 It is very versatile, and while RYOBI does have smaller sizes with some of the same amazing features, when it comes to miter saws you may as well go big or go home.


Amazing Bit Kits
You may think your resident DIY'er already has bits. Well yes, if he is building or fixing anything, obviously he has bits. However, there are a lot of different types of bits and bit kits, and he probably doesn't own them all. Plus bits don't last forever; they wear down quickly and can sometimes be destroyed in a single rough use.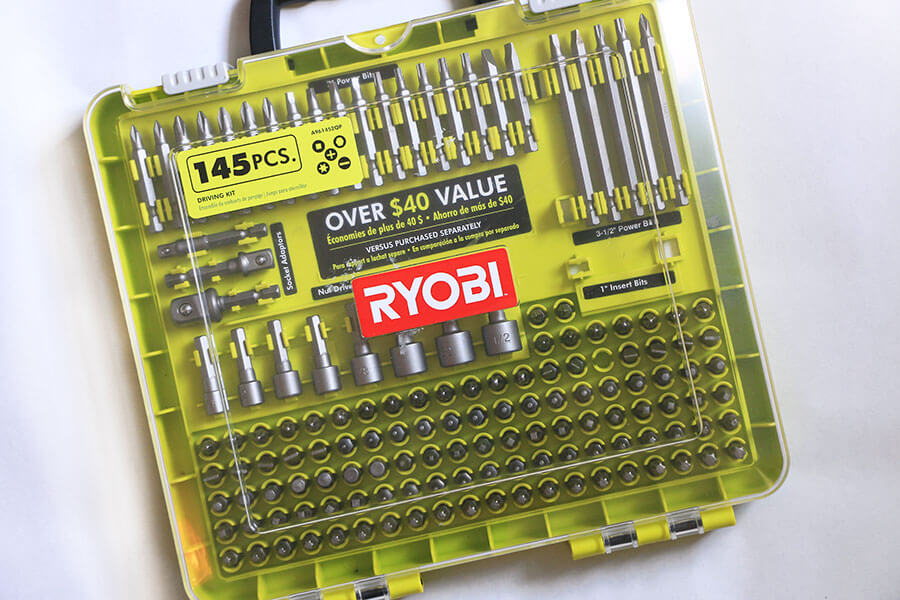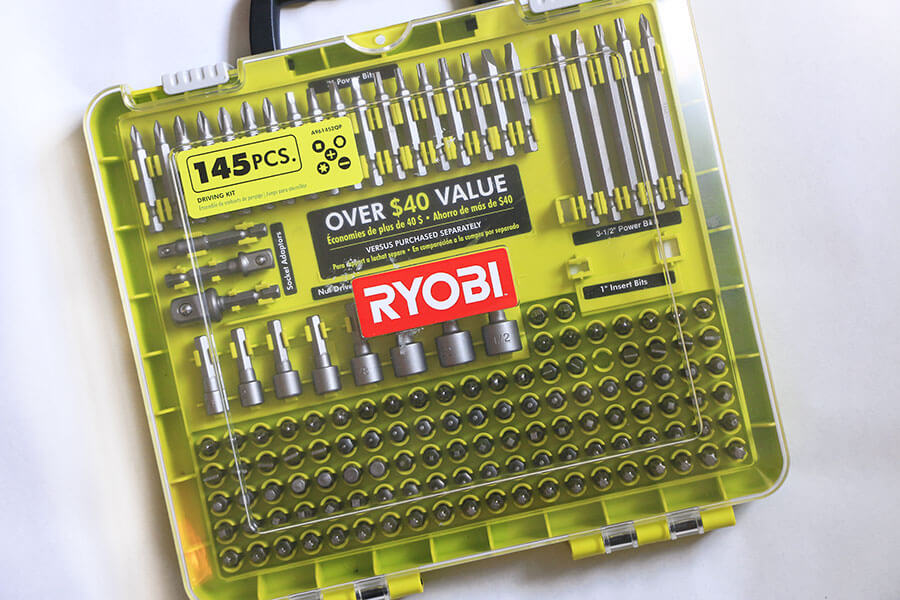 So don't be afraid to take a peek at his collection of bits, and grab a kit that has a few things he doesn't already own. Any crossover will be useful when one set gets worn down. By the way, sets like these go on sale over Father's Day and are a great value gift found in varying price ranges. Here are a few to take a look at:


Pocket Hole Jig System
If your DIY man or dad doesn't own a dedicated pocket hole system, then the Kreg K5 Jig is going to become revolutionary to his projects. You really want to wow him, go with the Kreg K5 Jig and Master System bundle since it includes several clamps and pocket hole screws!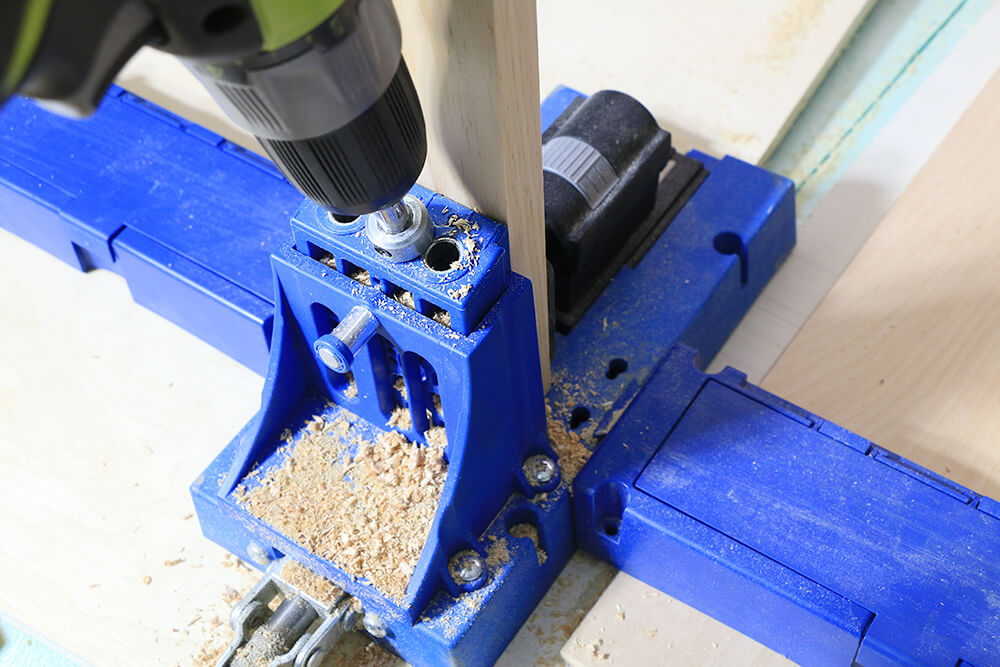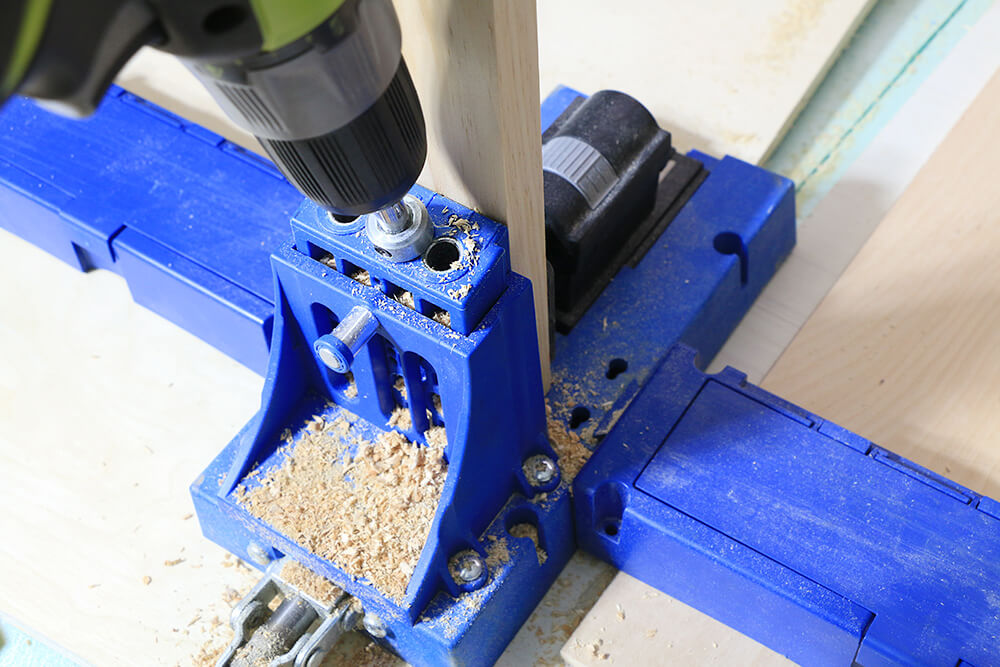 Even if he already owns a small starter pocket hole kit like this one, it is definitely worth the upgrade to a bigger and better system. It makes everything easier and elevates every build to a whole new level.


RYOBI Devour Sweeper
I JUST got this as a gift from my friends at RYOBI recently, and I am loving it!
The RYOBI ONE+ Devour Sweeper is the latest and greatest from RYOBI, and it is awesome. It runs on an 18V battery just like all their ONE+ tools and picks up large and small debris around your workshop. It can move across smooth or rough surfaces, and has a clear collection tray so you can see what you are vacuuming up.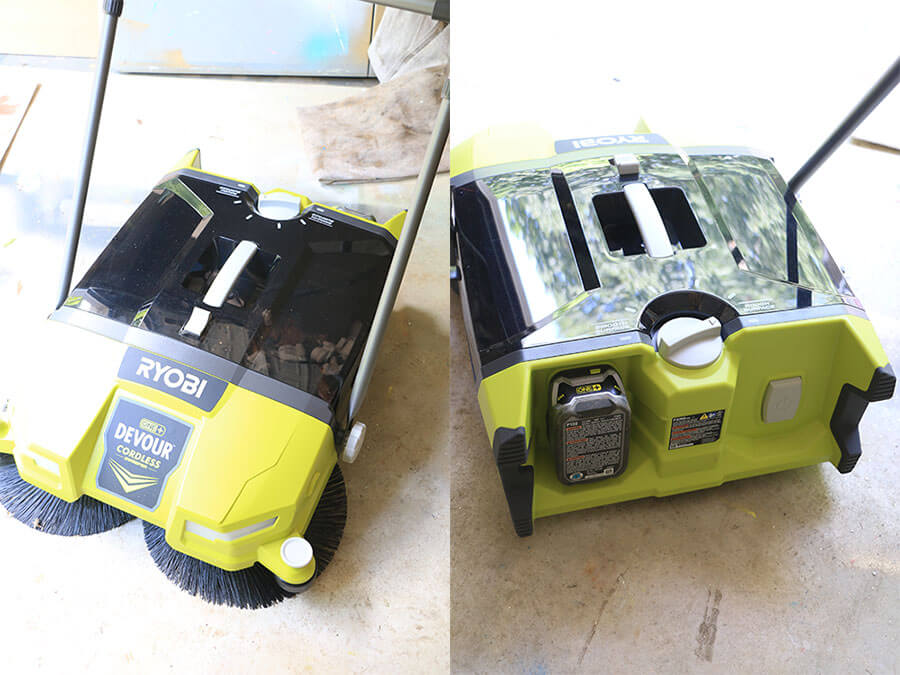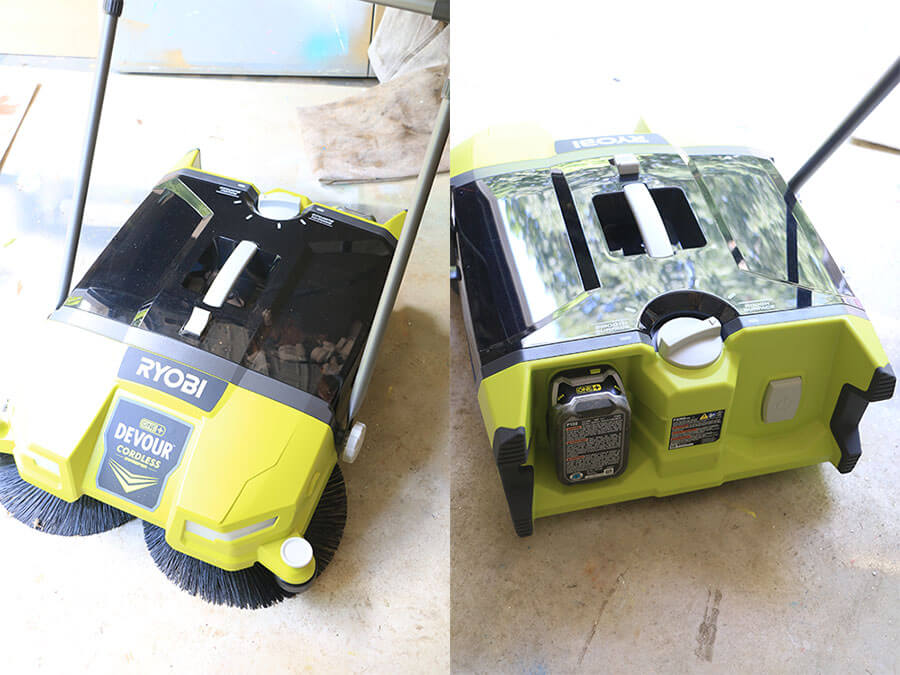 This bad boy makes keeping clean workshop floors a breeze! This is one of those really cool unique gifts you can give the DIY dad in your life that he won't know he wanted until he owns it. Even my kids want to use it just to watch it work. Haha!


Multi-Battery Charger
Many power tools can be purchased cheaper if bought without the battery and charger, so I've found that buying a multi battery charger and getting the batteries on sale is the best way to go long term. Oh right, plus my RYOBI supercharger is BOSS!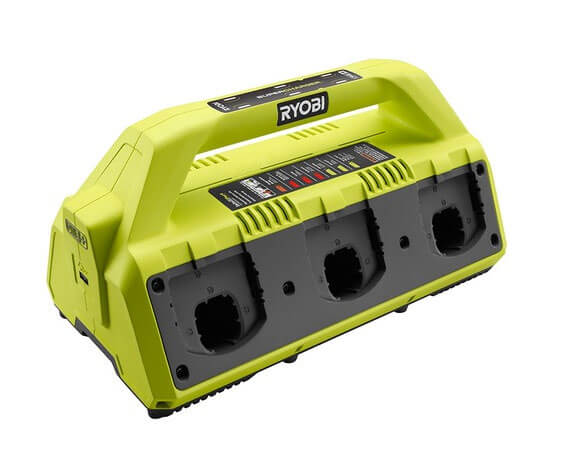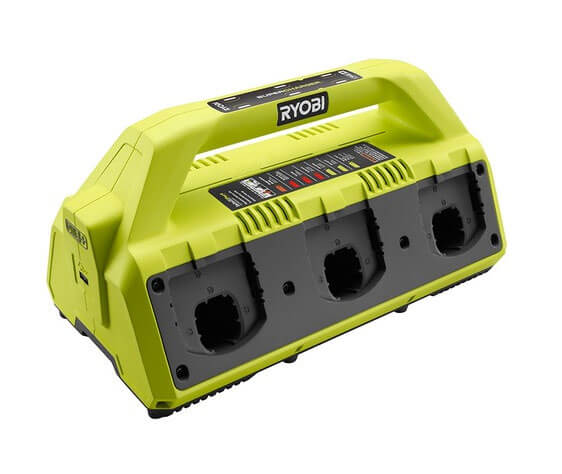 You can eliminate the tornado of plugs and chargers taking up various outlets with this awesome little thing! Mine looks a little different from the one pictured above (that one is the most recent version), but oddly I've never taken a picture of it, and my workshop is so overrun right now…I'll show you mine some other time. Just know it's awesome and I want one more.


Clamp Kit
Having clamps of varying sizes and lengths is pretty vital to most projects. Having multiple clamps can also be quite helpful, so don't be afraid to add to your dad's existing (if small) collection of clamps. Just check to see which sizes he's missing, and go wild!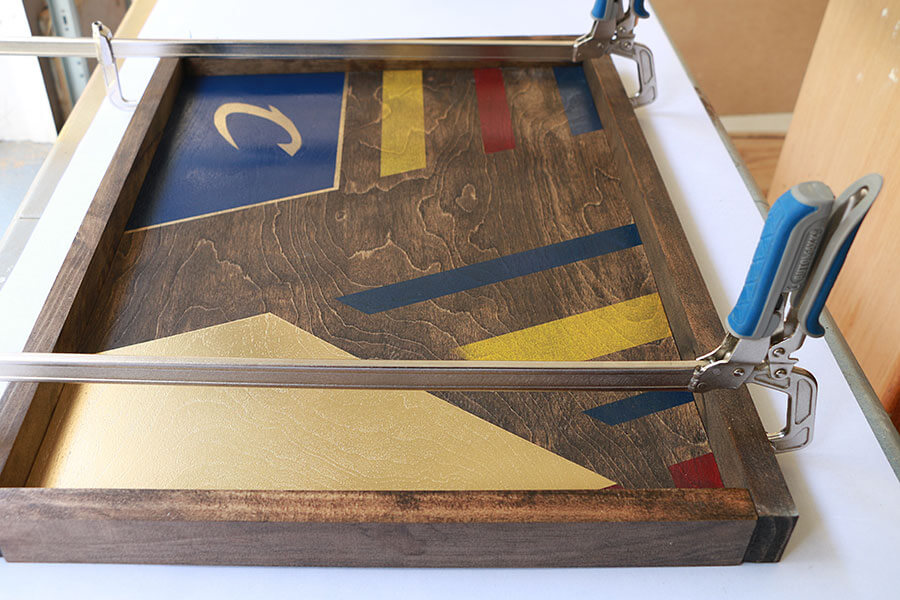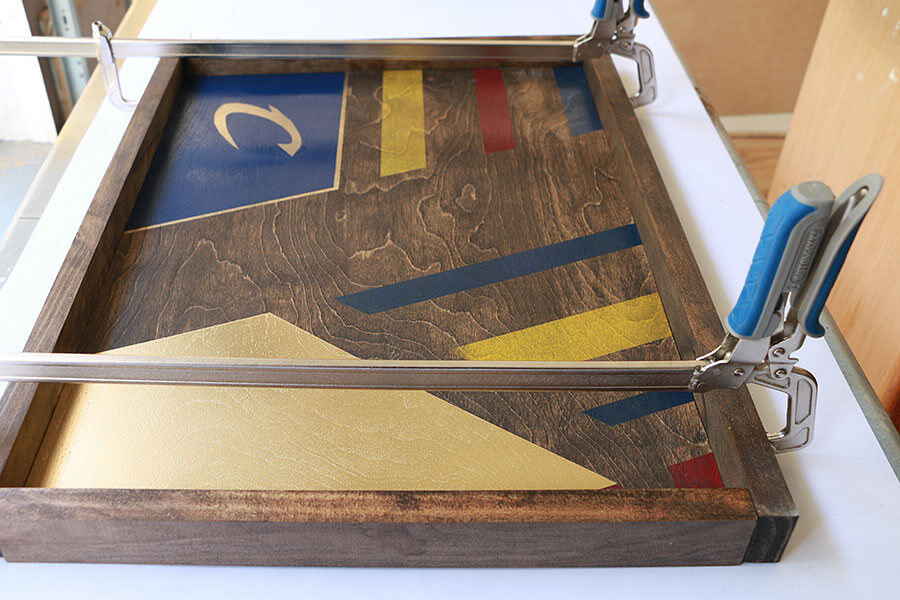 These are my 24″ Kreg Sliding Bar clamps which have saved many a project. If you are looking for a multi-kit check out Irwin's 6 pack of bar clamps.


Bluetooth Headset & Sound Muffler
As a power tool user, having a headset that protects your hearing, while allowing you to listen to music, and ALSO take calls without having to remove everything…well that's just heaven!
This is a handy-dandy sync wireless earmuff  I wish I owned. Currently I stick my earbuds inside my earmuffs (which hurts my ears), and stuff the wires down the front of my shirt so they don't hang down and potentially get caught in my tools. Not ideal. Trust me, this is one of those extra niceties that ups the enjoyment of any job whether I'm building something, mowing, or trimming the hedges.

Cutting Aids & Guides
We always think of the tools first, which makes sense, but sometimes don"t think of the tools that make our power tools smarter or easier to use. I love my RYOBI circular saw, and I think of my Kreg Accu-Cut circular saw track as going together with it like peanut butter and jelly. Can't have one without the other if you want cutting to go quickly, accurately, and smoothly.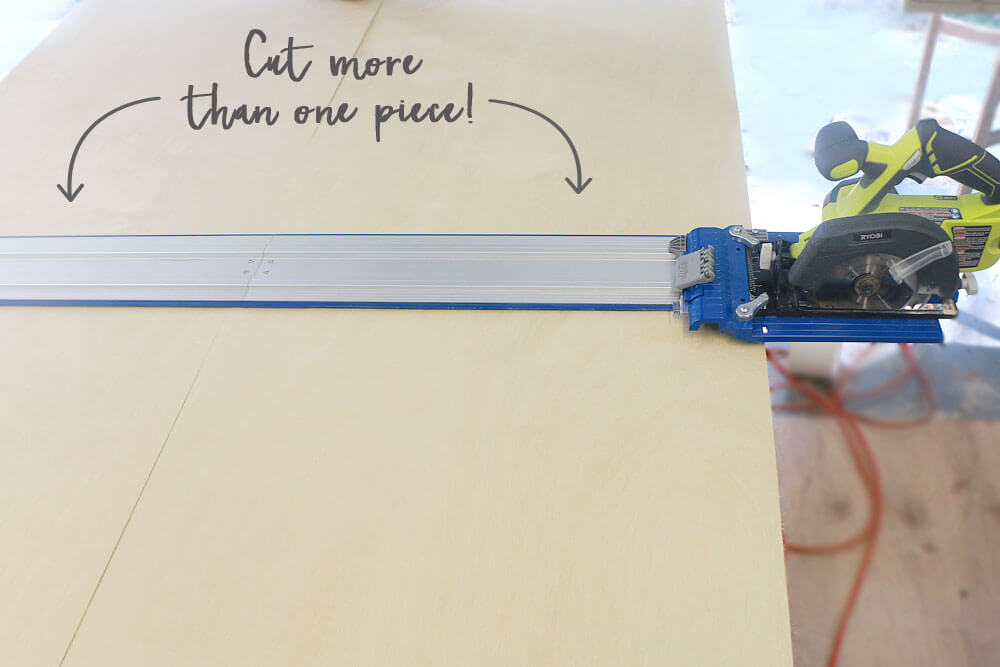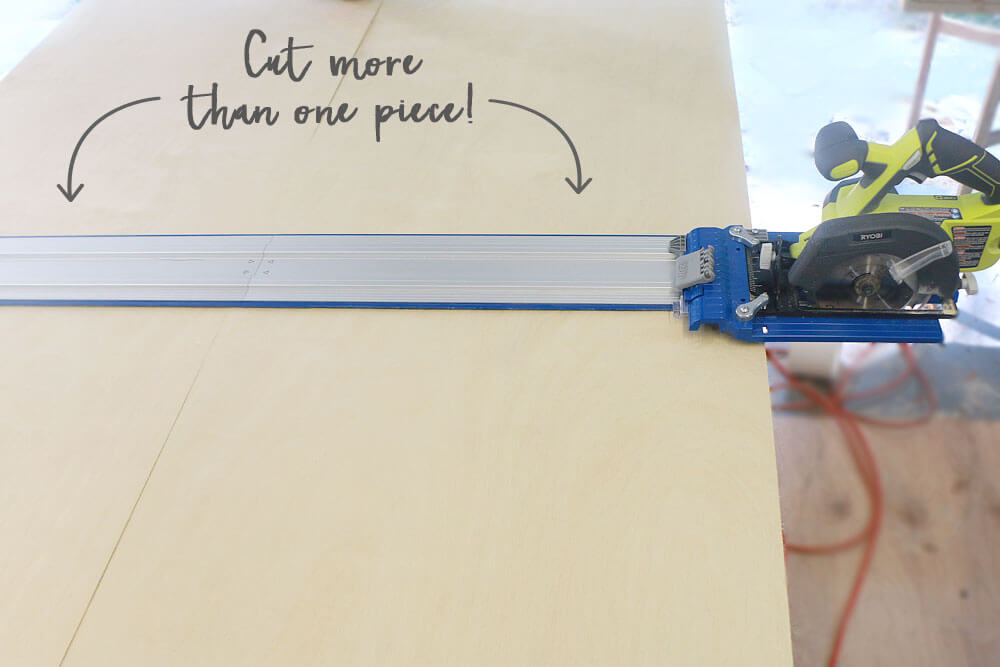 I also use the Kreg Rip Cut, and between these two guides/cutting tools my projects take half the time they use to.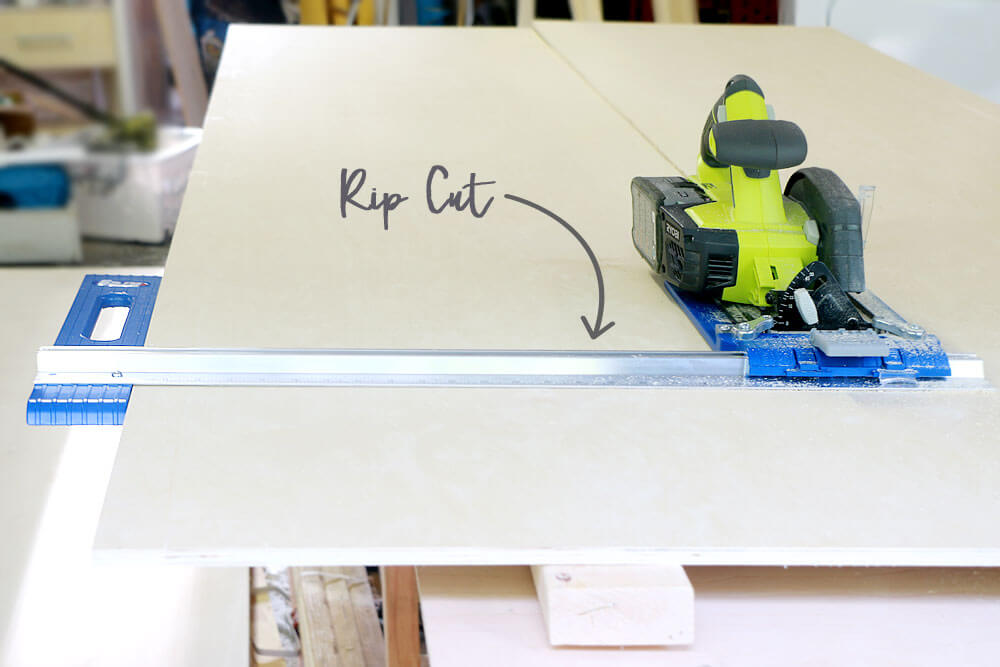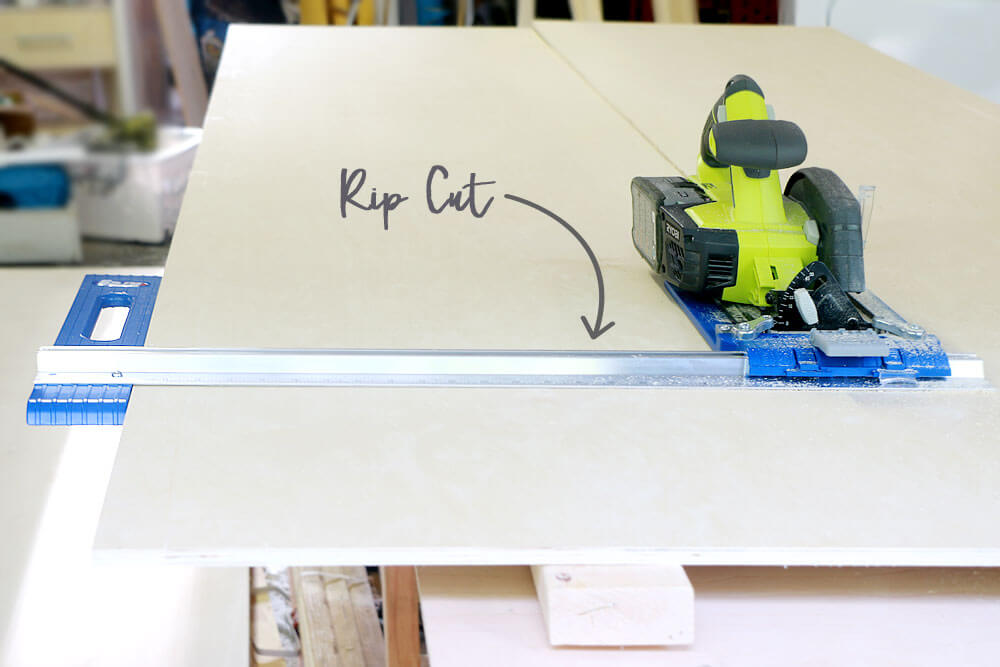 Computer & Gaming Geek Tool Set
In case the man in your life is a cross between a gamer/computer geek and DIY'er (but maybe leans slightly more gamer), THIS is the set for him!
I'm not the electronics/gamer geek in my house, but I can't tell you how often I have had to rummage through my tool kits searching for bits small enough to fix one of the Nintendo systems, the laptop, the TV, or even glasses. This kit is just a practical must-have around the house. Plus it is always exciting to get a kit with a gazillion little parts to it. Oh the possibilities!


Workshop/Garage Accessories
Finally, here are a few gift suggestions that can make a workshop just that much better (and more functional):
Hopefully this helps! No more ties and socks (unless he asked for some because he actually needs it). Haha!
Go ahead, pamper that DIY loving dad in your life!
*While this blog post is not sponsored, many of my amazing set of tools (some of which I've owned and loved for quite a while) has been gifted care of my friends at RYOBI and Kreg Tool.


 [go_portfolio id="diy_gallery"]